Are you a die-hard motorcycle enthusiast who's been searching for the perfect way to bring your love for two wheels into your bathroom? Look no further! Harley-Davidson inspired toilets are here to rev up your restroom experience, combining the thrill of the open road with the necessity of a porcelain throne.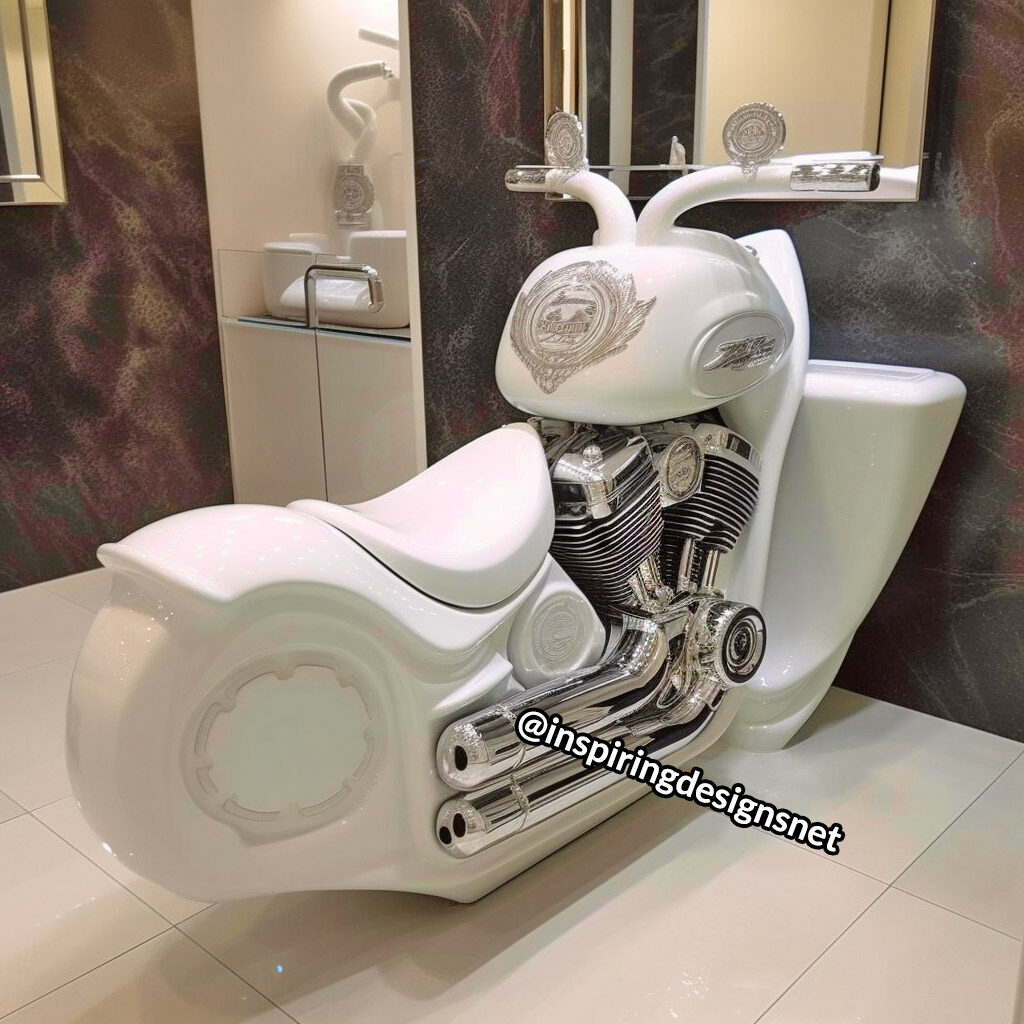 With their unique design and craftsmanship, these toilets provide a one-of-a-kind bathroom experience that'll have you riding high in the saddle.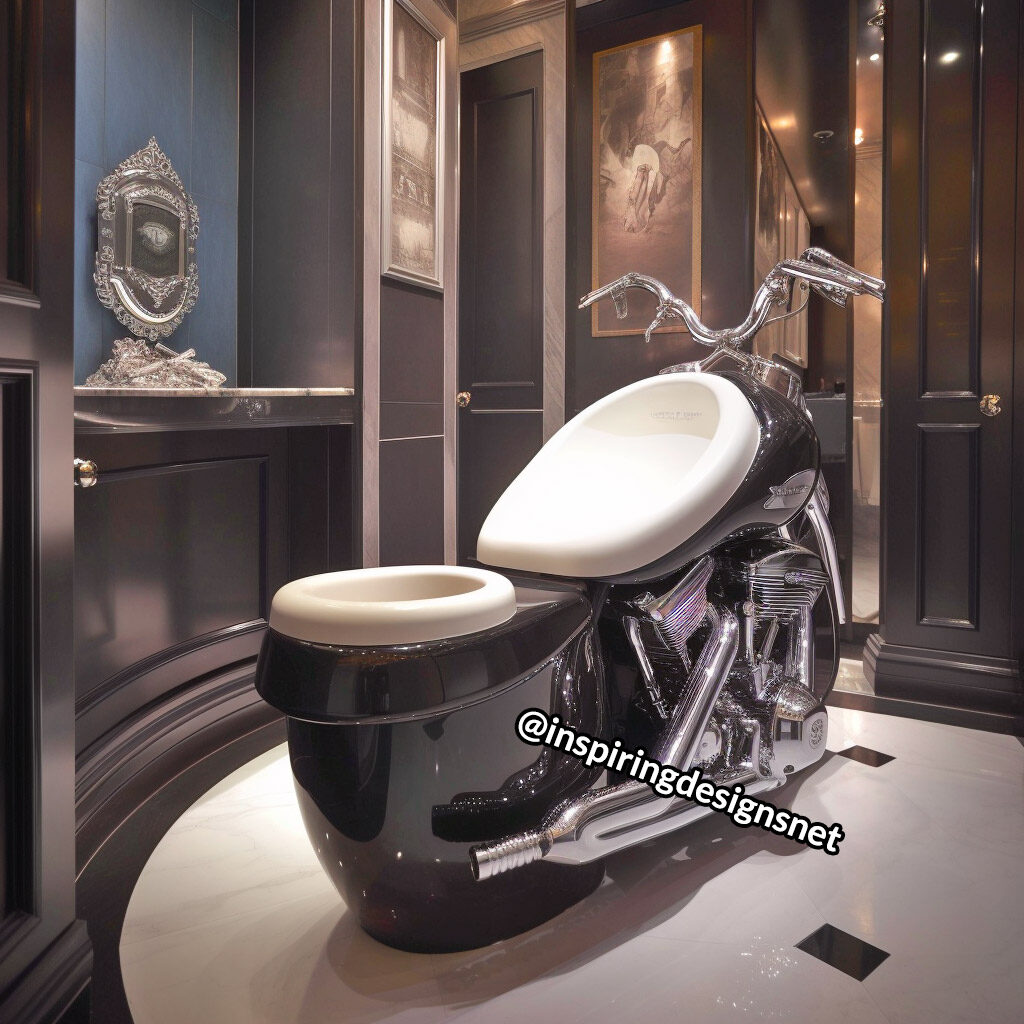 These remarkable Harley Davidson toilets come in two distinct styles. Some are crafted to just slightly resemble a Harley-Davidson motorcycle, while others are actually made using authentic Harley parts.
Imagine sitting on a toilet made from genuine handlebars, carburetors, mufflers, and even the iconic Harley seat. You'll feel like you're straddling your favorite hog every time you answer nature's call!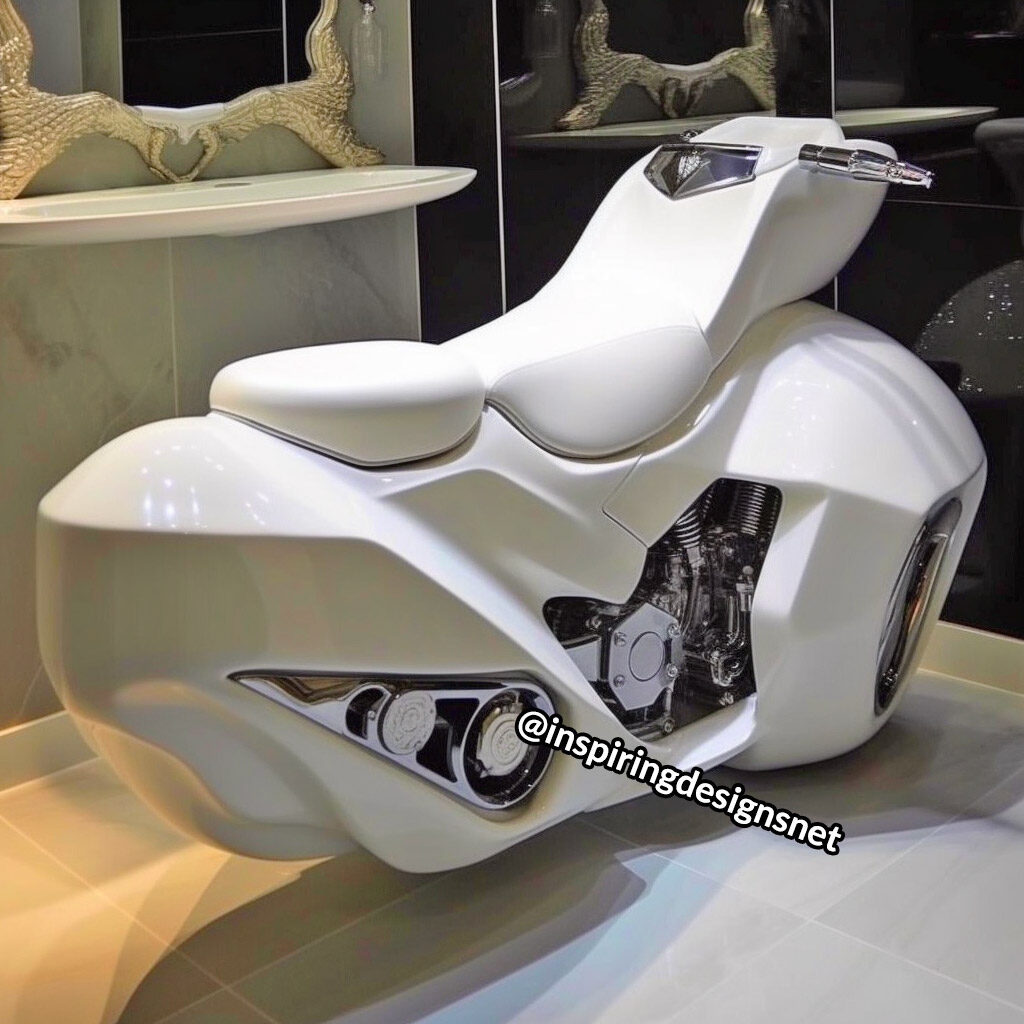 The experience doesn't stop there. These toilets are designed so that you sit backwards on the seat, gripping the handlebars as you do your business.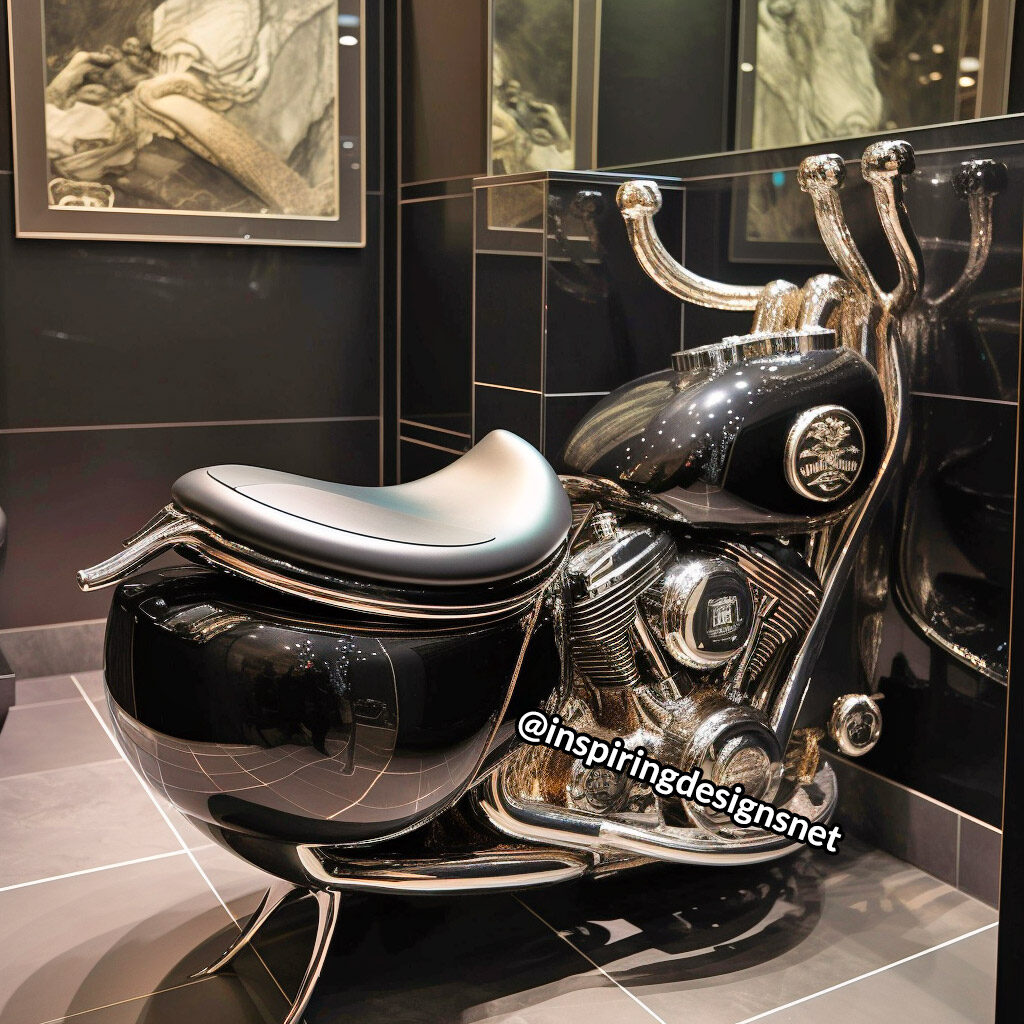 As if that wasn't enough, some models even offer a flush mechanism triggered by twisting the handlebar grip. You'll be the talk of the town with this unique combination of comfort and entertainment.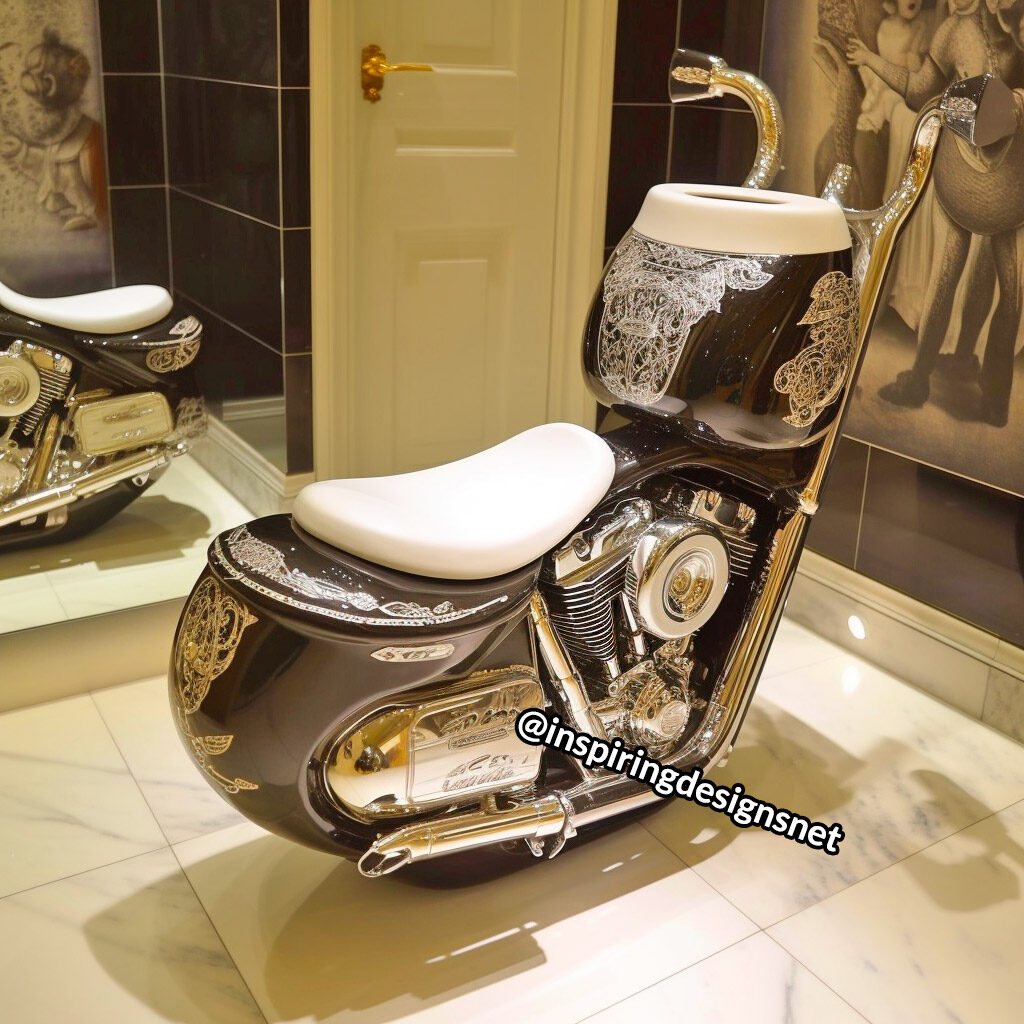 The materials used for these toilets vary, with some made from traditional ceramic while others utilize a more rugged metal base.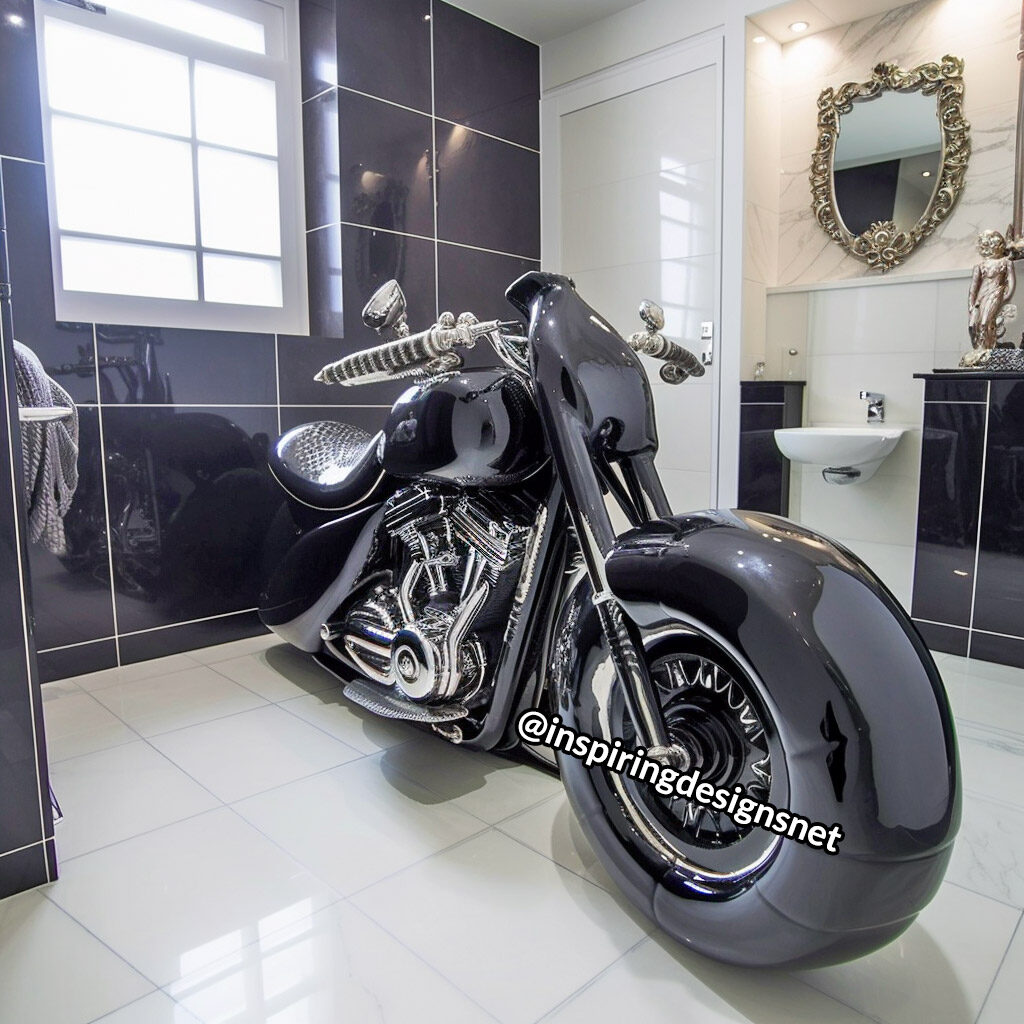 The foot-pegs on each side of the motorcycle toilet serve a dual purpose. Not only do they add to the authentic motorcycle feel, but they also act as a natural squatty potty, lifting your legs up higher and promoting a healthier posture for your daily constitutional.
The custom nature of these toilets means that each one is entirely unique. Made to order, no two are exactly alike, ensuring that your Harley-inspired throne is the only one of its kind. This exclusivity is a big draw for those who want to showcase their passion for motorcycles in every aspect of their lives.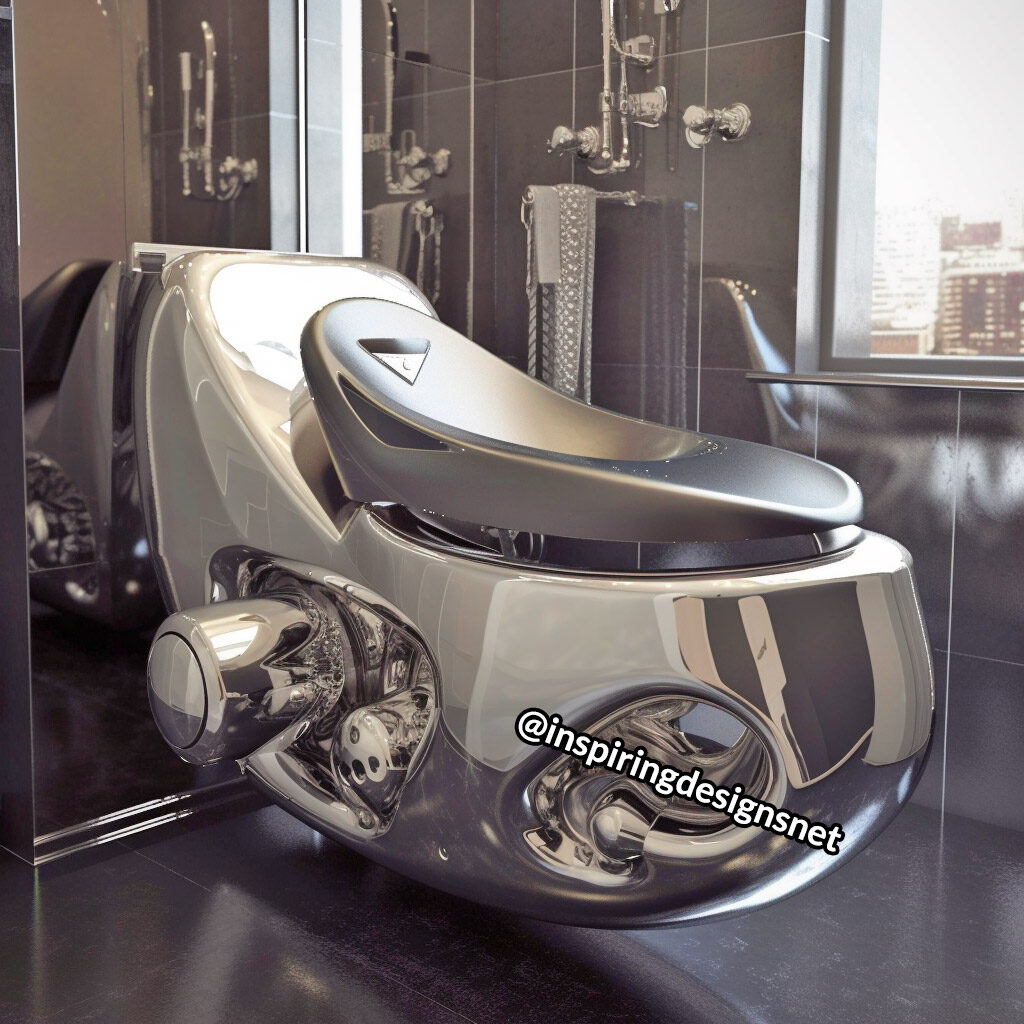 Of course, with custom craftsmanship and genuine motorcycle parts, the price tag on these toilets is not for the faint of heart. While costs can vary depending on the specific design and materials used, these commodes are likely to be a significant investment.
But for those who live and breathe motorcycles, the chance to combine their love for Harleys with the essential act of going to the bathroom may well be worth the expense.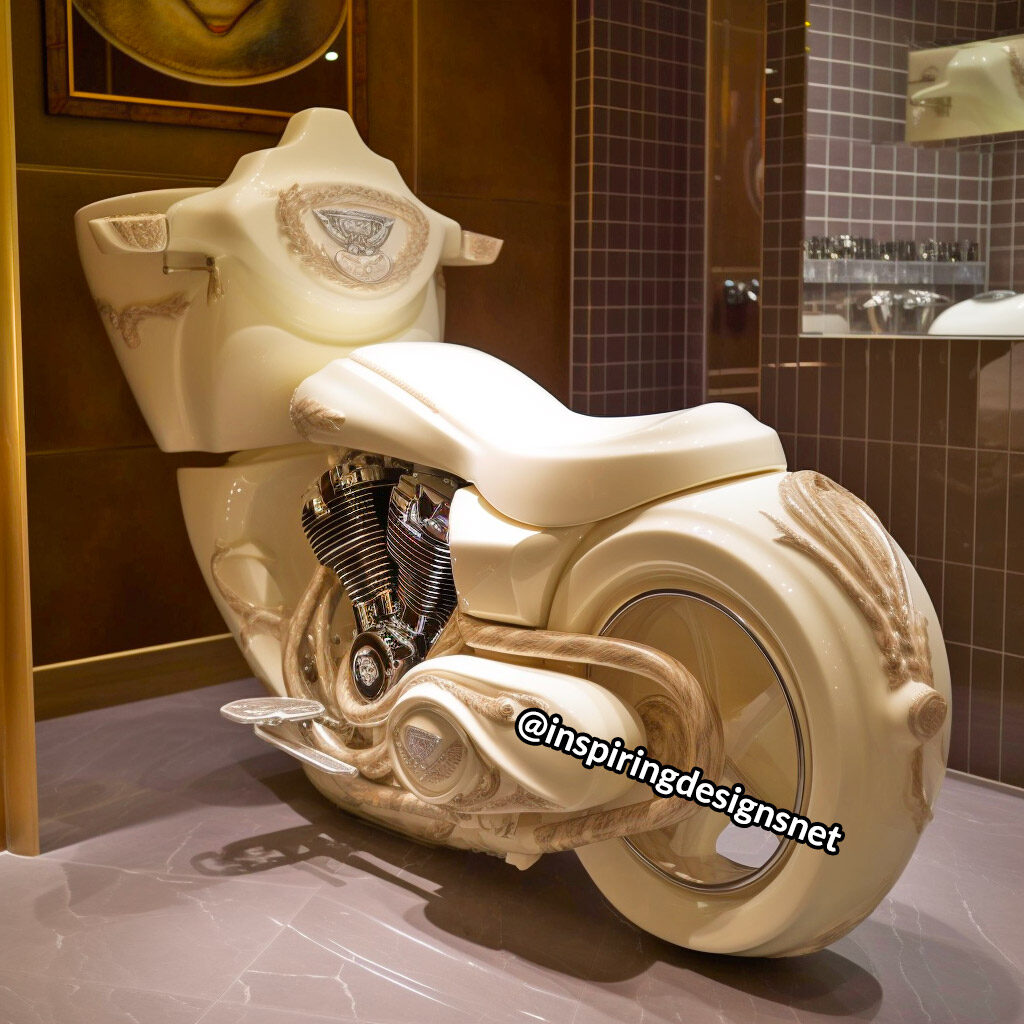 These Harley Davidson toilets are not only conversation starters, but they also make for fantastic gifts for motorcycle enthusiasts. Picture the look on your friend's face when they unwrap their very own Harley-Davidson inspired toilet.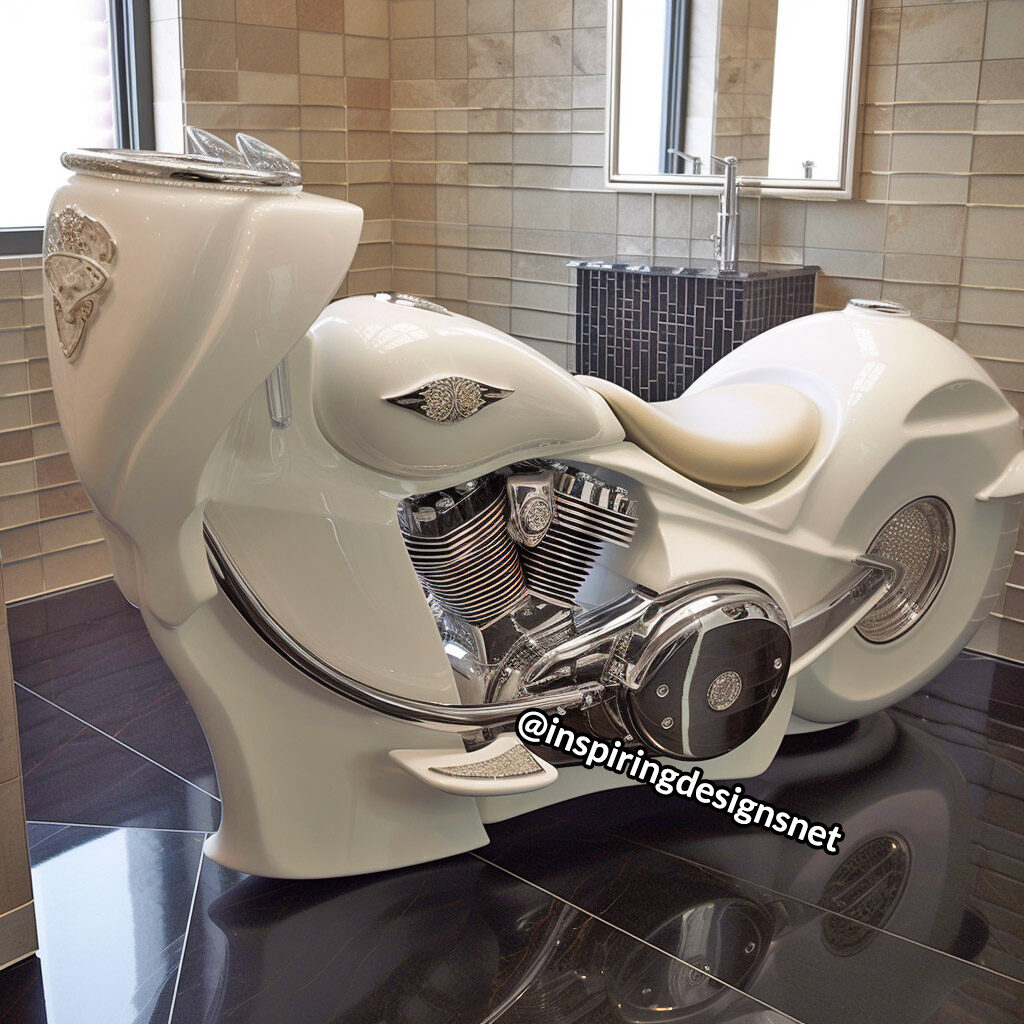 The sheer novelty of it will have them talking for years to come, and they'll be forever grateful for the thoughtful and unexpected present.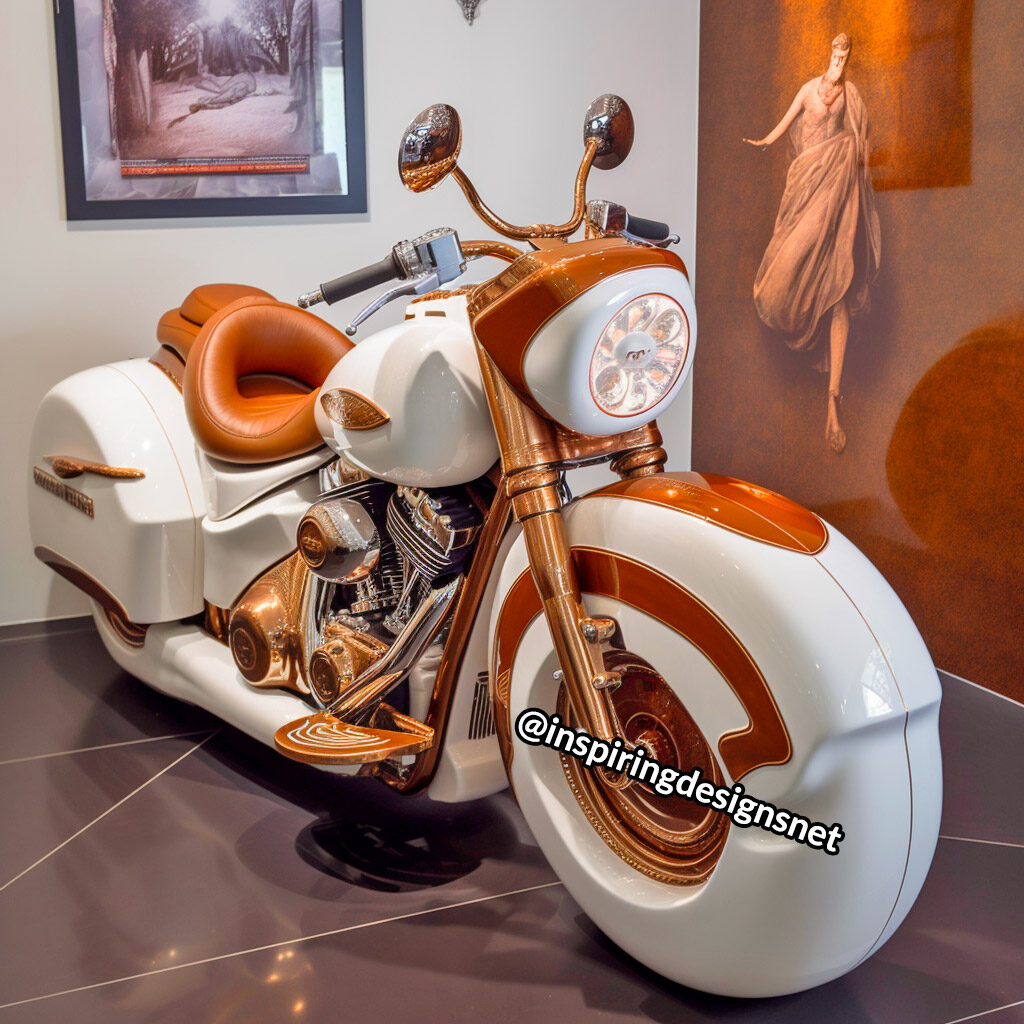 If you're ready to elevate your bathroom game and truly immerse yourself in motorcycle culture, then these Harley-Davidson inspired toilets are the ultimate addition to your home.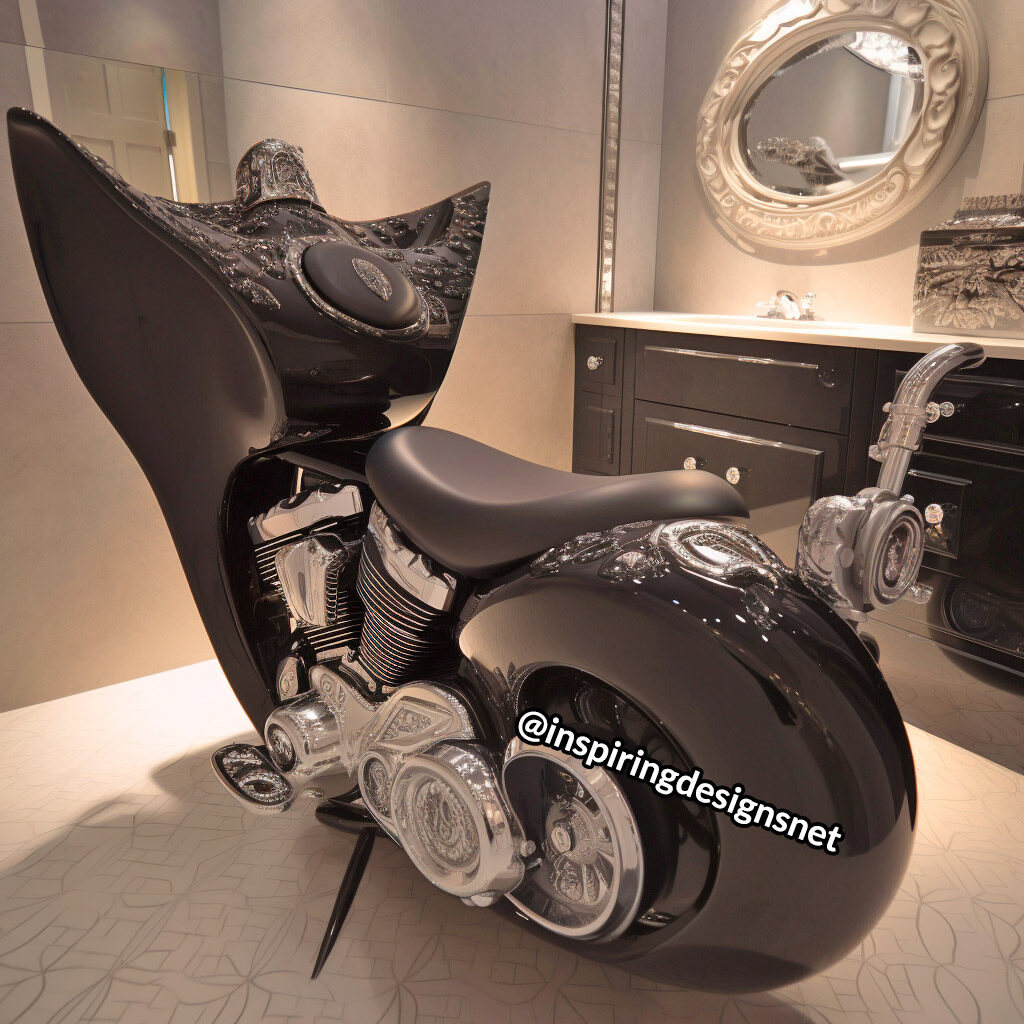 With their unparalleled design, practicality, and sheer cool factor, you'll be racing to the restroom every chance you get.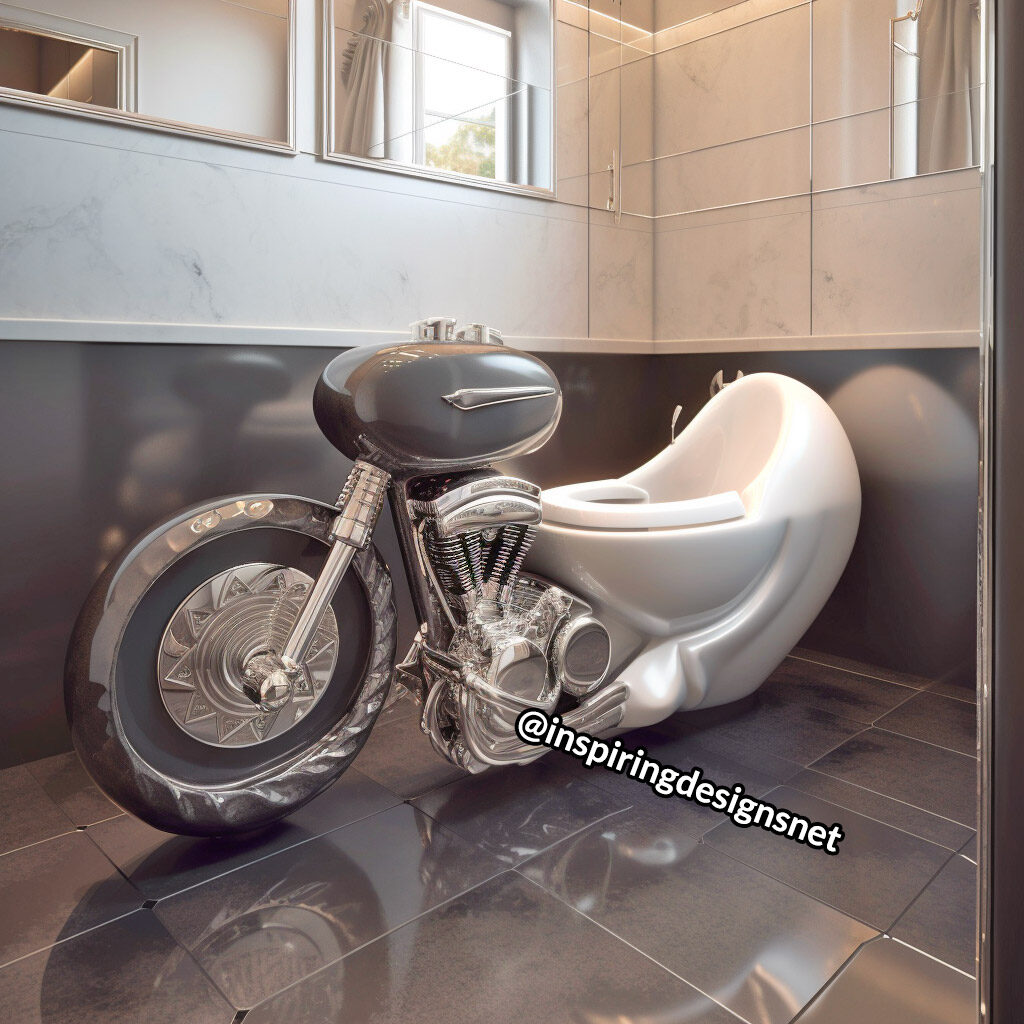 So saddle up, grab those handlebars, and get ready to ride your way through the most exhilarating bathroom experience you've ever had.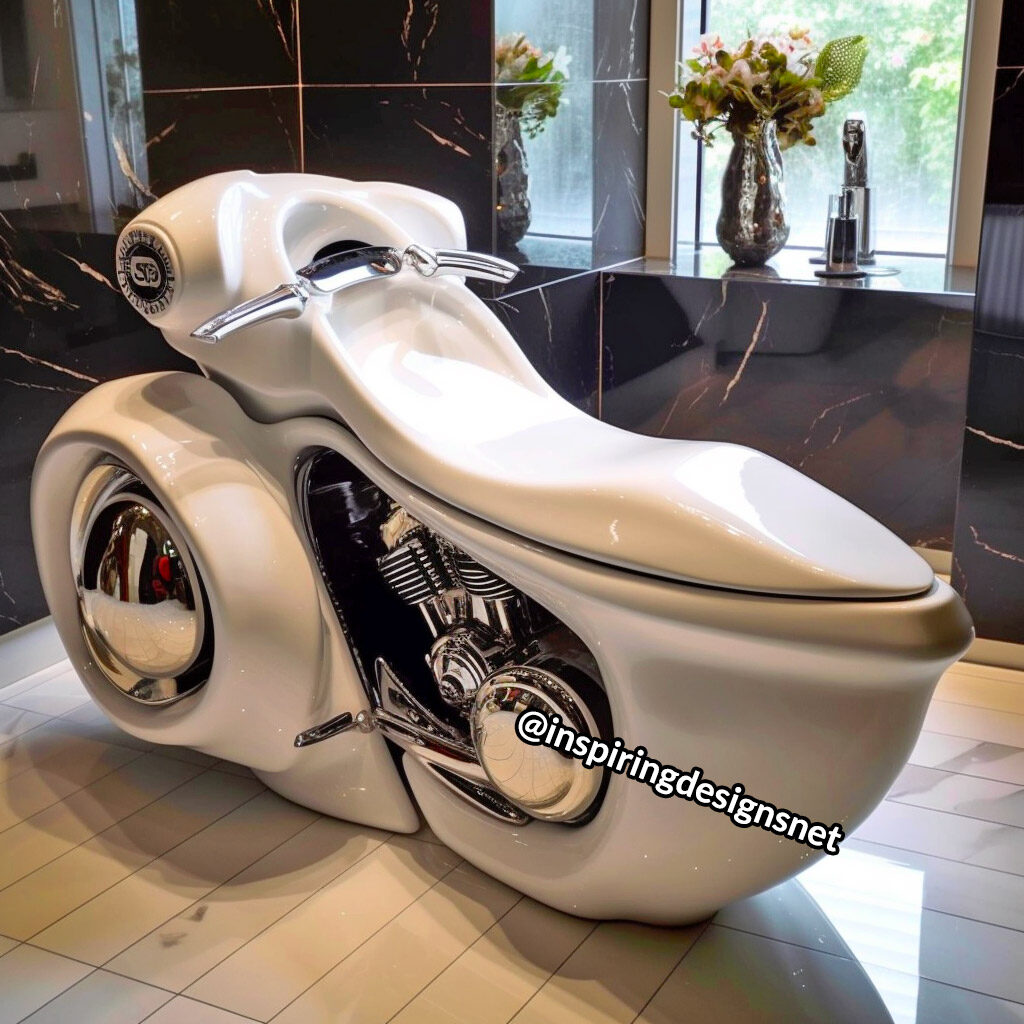 Be sure to check those rear-view mirrors to watch for unexpected guests while you're doing your business!