You walk into your office, and the sunlight hits your desk. But it's not just any desk; it's a prism of color and artistry, meticulously crafted from stained glass and metal. Suddenly, work doesn't seem all that boring!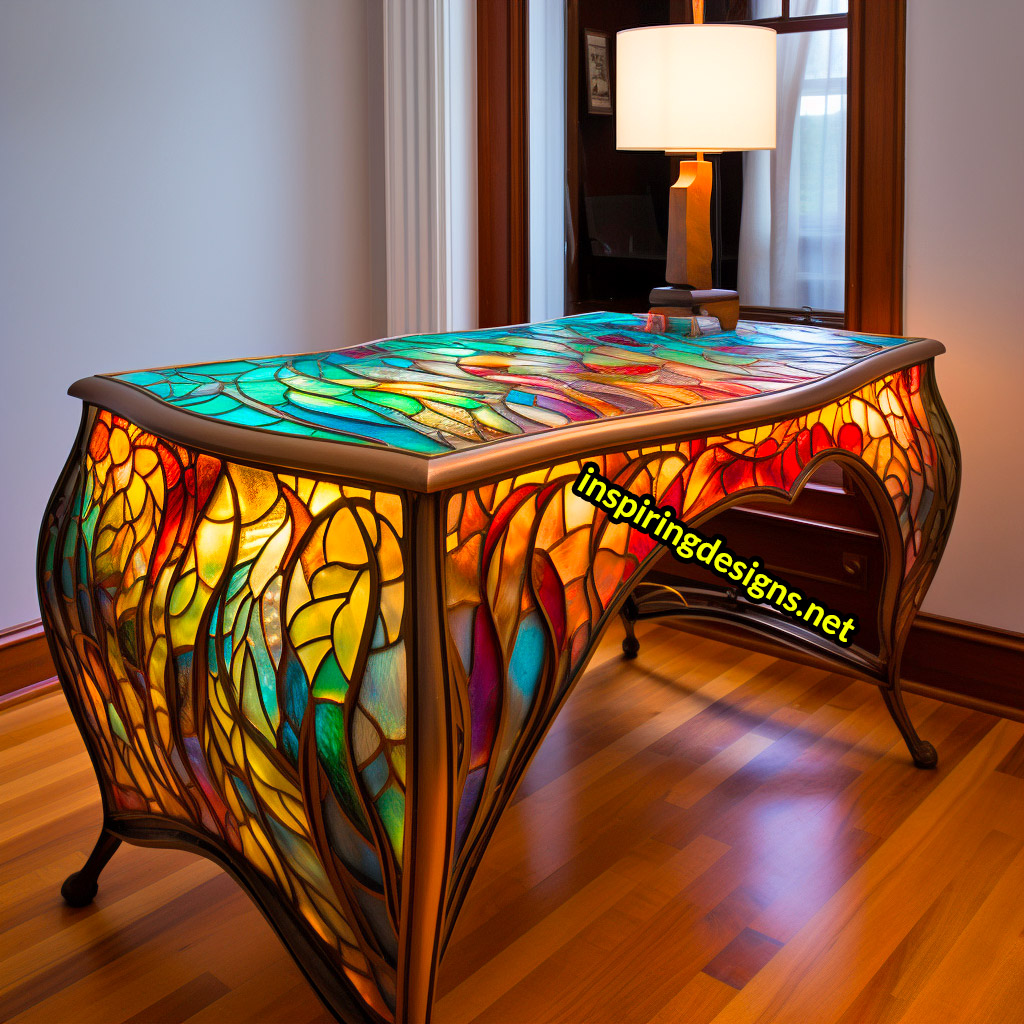 Yes, my friends, we're not just talking about any desk. We're talking about custom-designed, handmade stained glass desks. And when I say handmade, I don't mean slapped together in a jiffy. These beauties take hundreds of hours to perfect.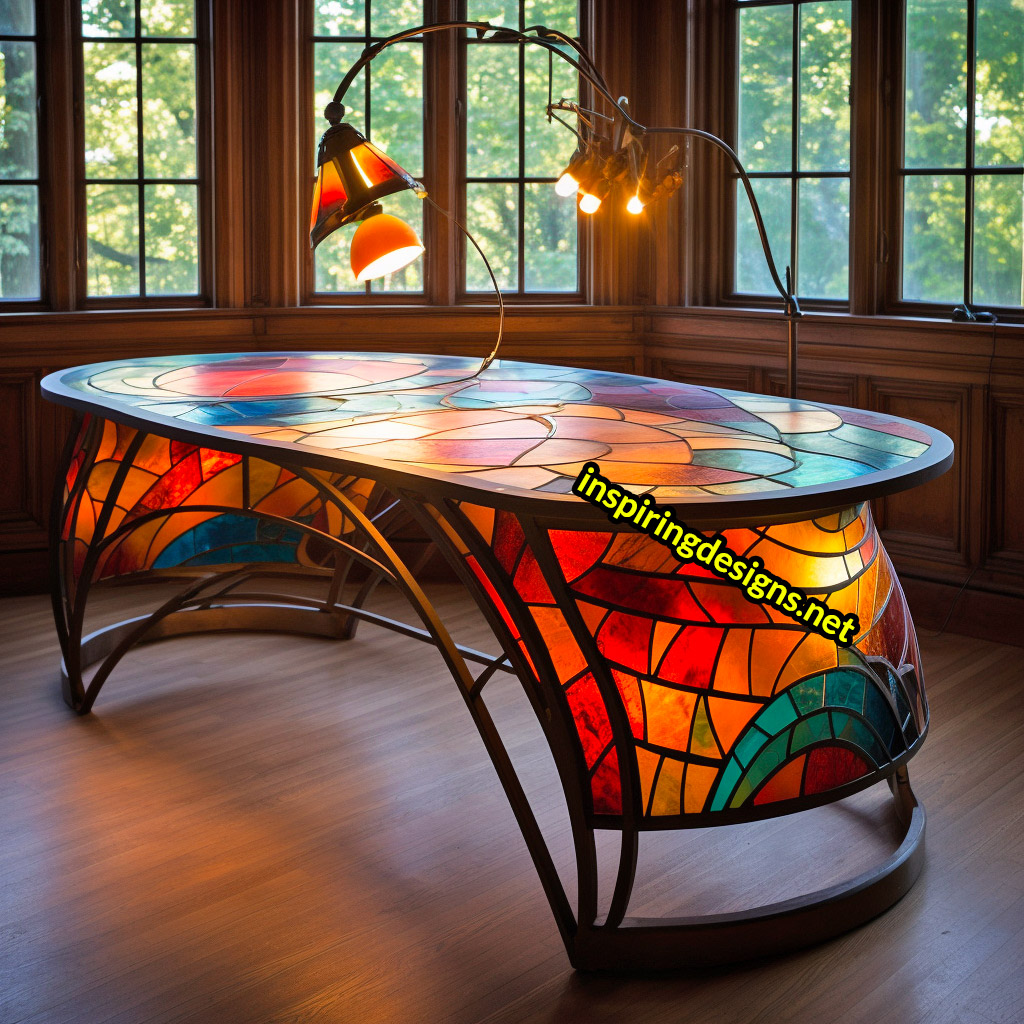 Now, let's get a bit technical (without sounding too geeky). Crafting these desks isn't a walk in the park. Each piece of stained glass, often in varying shapes, shades, and sizes, is carefully selected and pieced together to create an intricate design.
The metals that hold these puzzles of color? They're not just plucked from any hardware store. This metalwork is just as exquisite as the stained glass it frames, ensuring your stunning desk stands the test of time.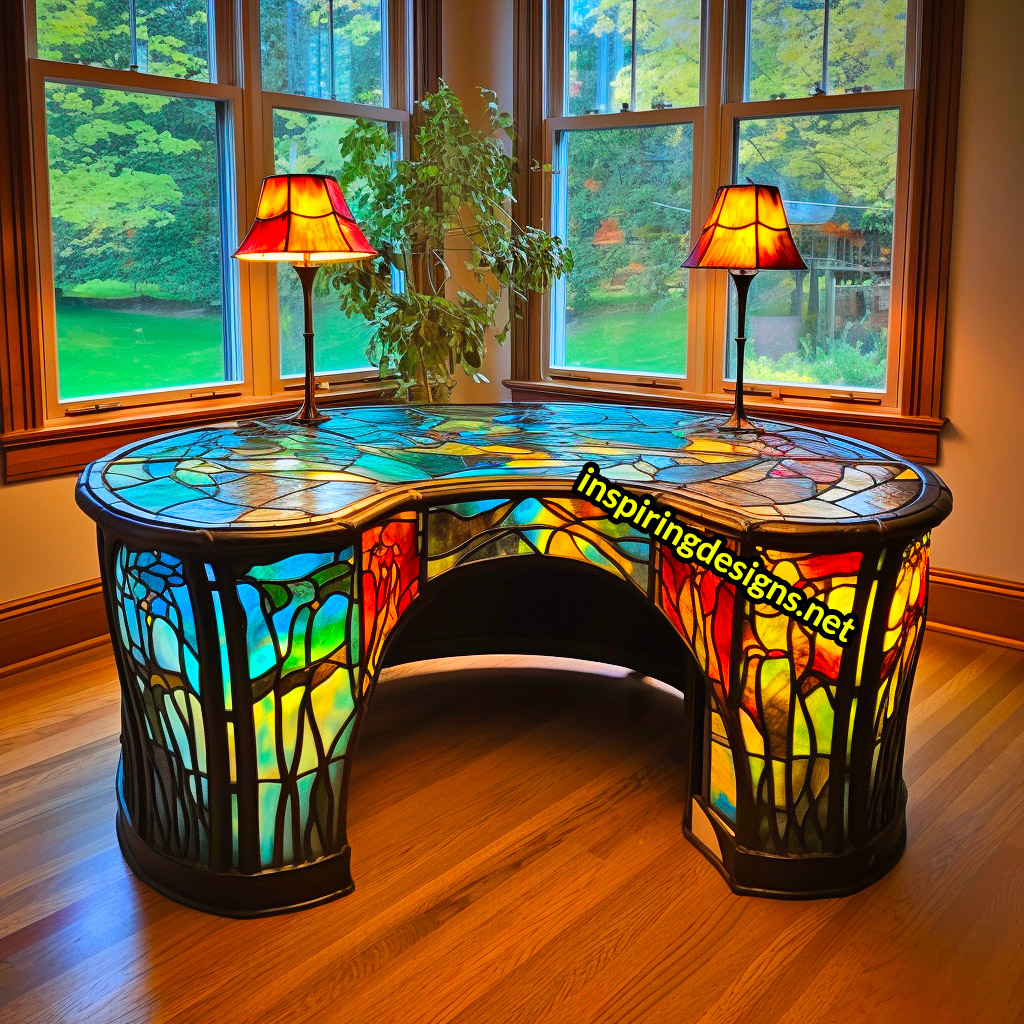 The incredible craftsmanship involved makes each desk an unparalleled masterpiece. Like snowflakes or your aunt's special lasagna, no two are exactly alike.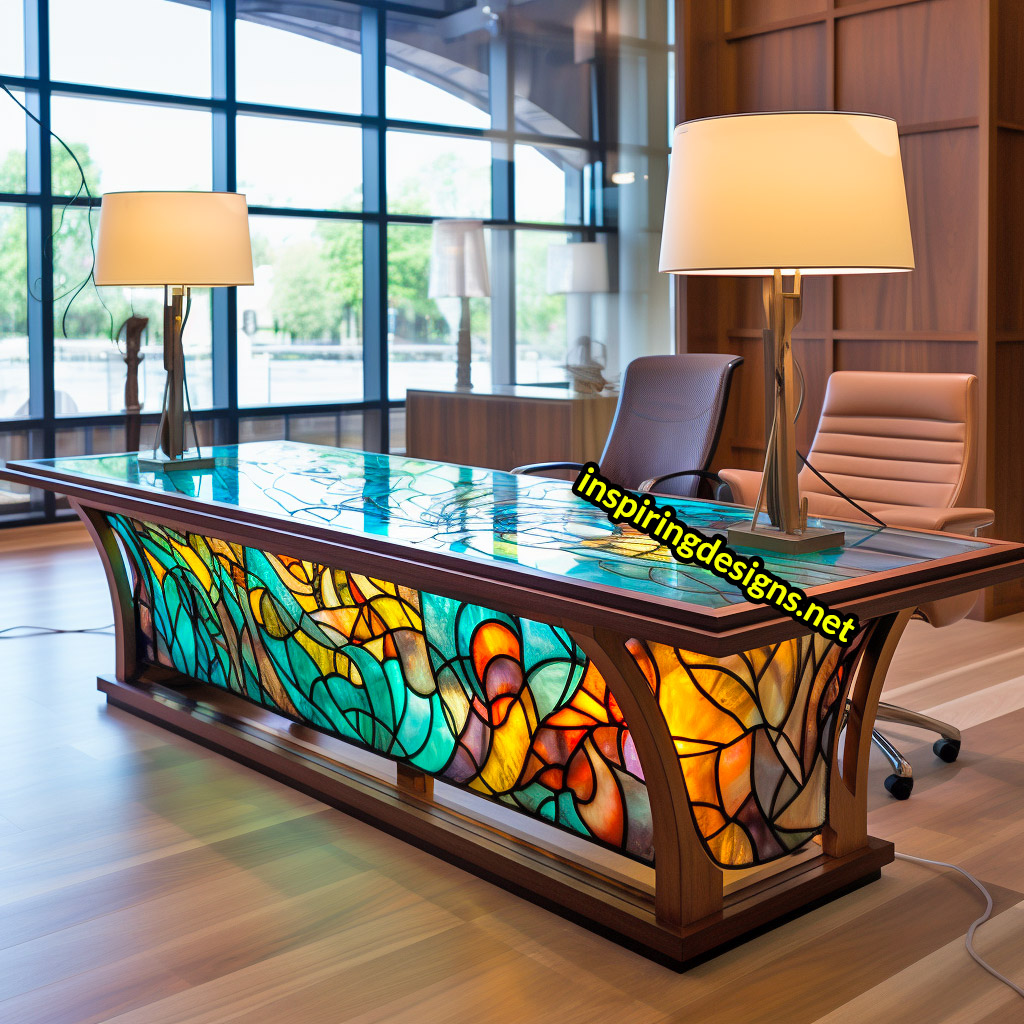 From expansive executive desks to petite corner pieces for your tiny studio apartment, these desks come in every shape and size you can imagine.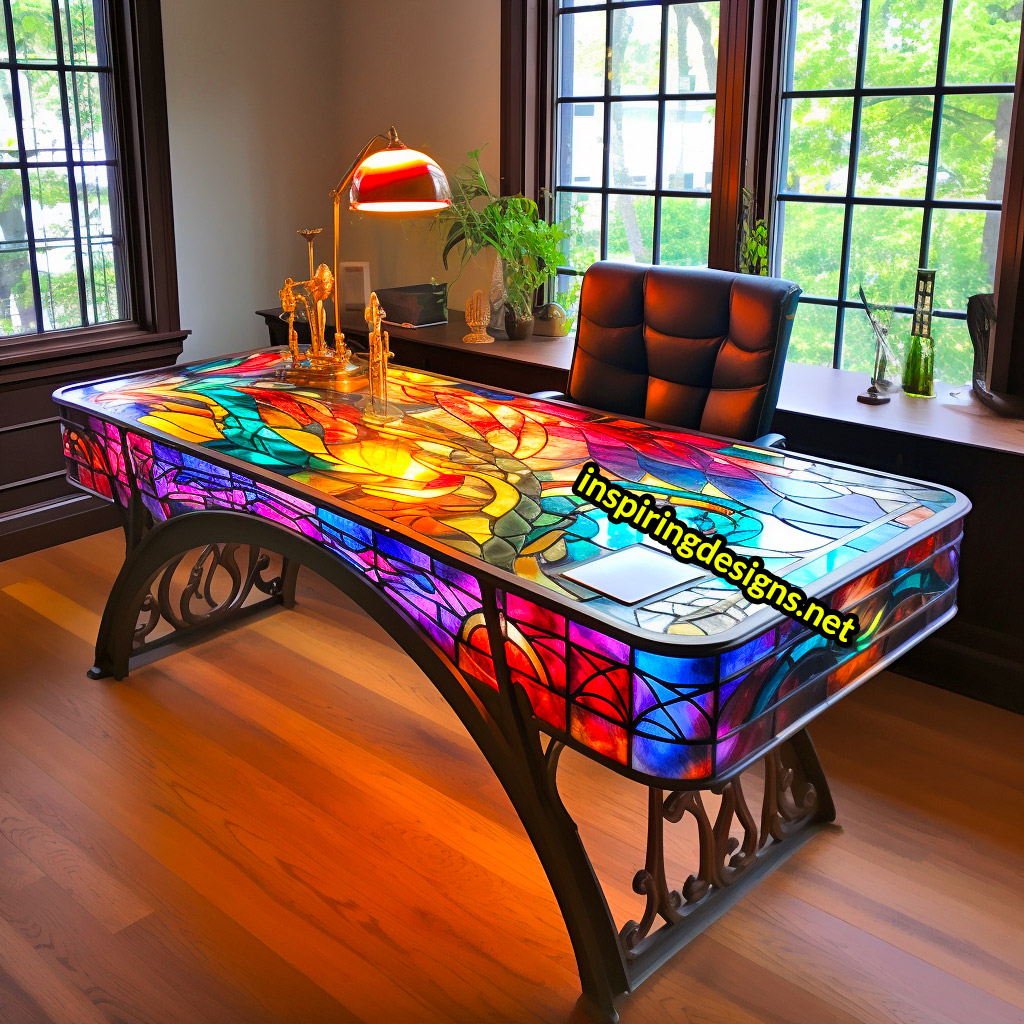 Imagine having a piece of the Louvre or the Met right in your living space. You're not just walking into a room; you're stepping into an art exhibit, a testament to the grandeur of human creativity.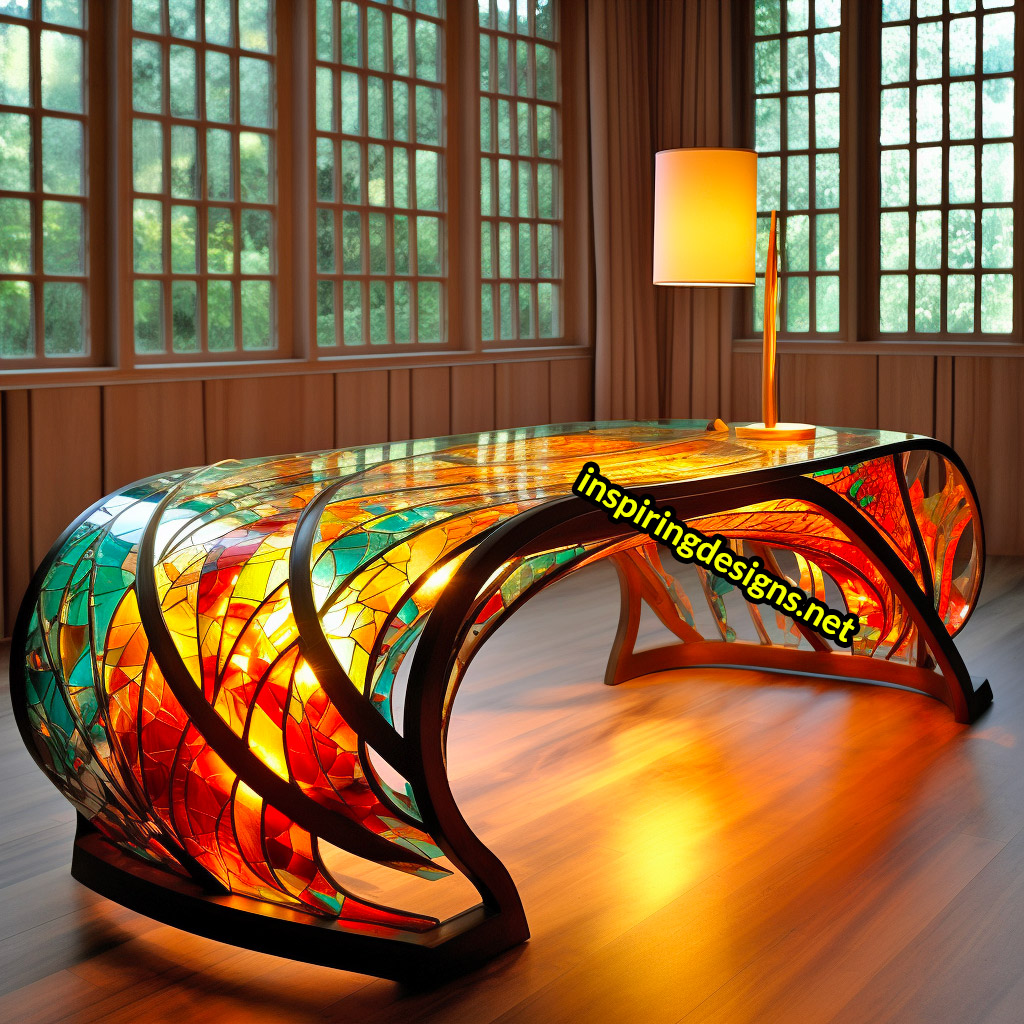 Your morning coffee just got a dramatic upgrade, as you sip, ponder, and admire the dance of light and color on your desk.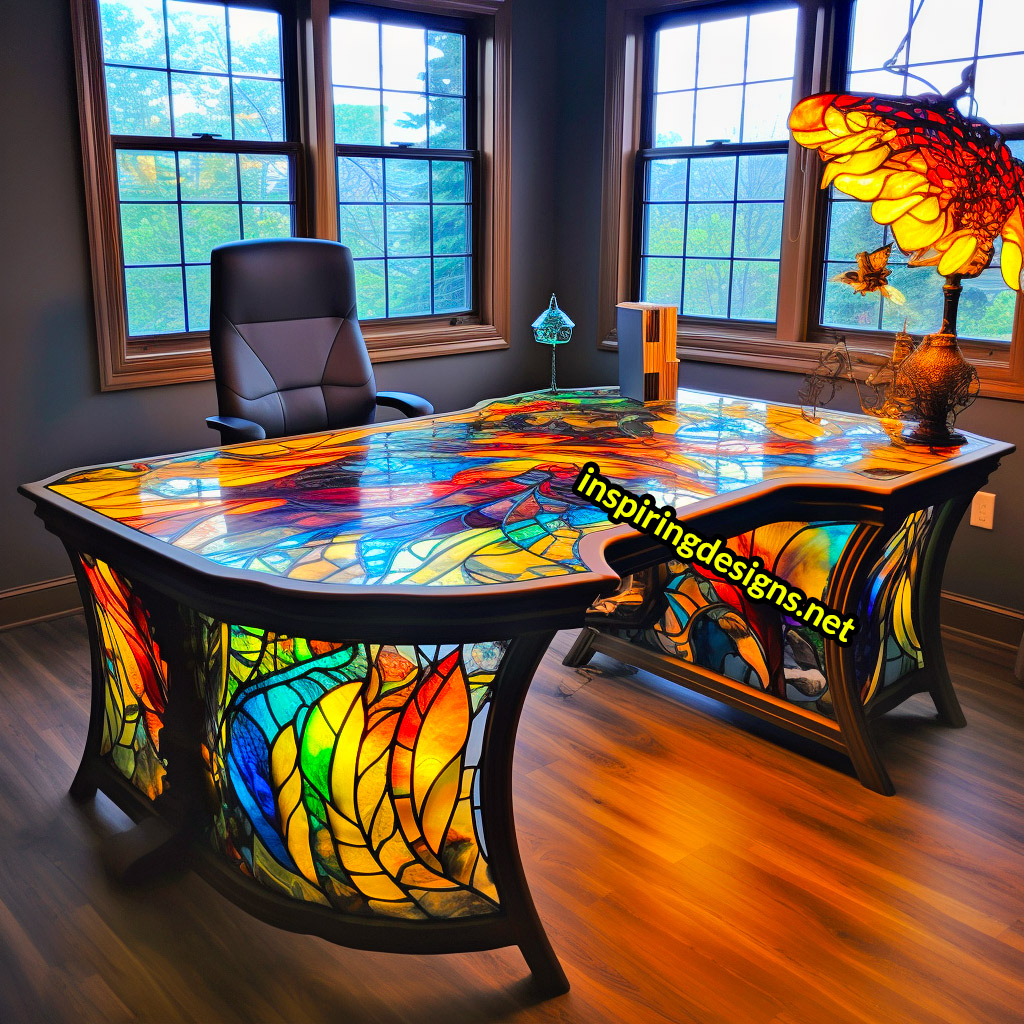 Speaking of aesthetics, you might wonder where such a piece would fit in. Stained glass desks are versatile but do carry a certain panache.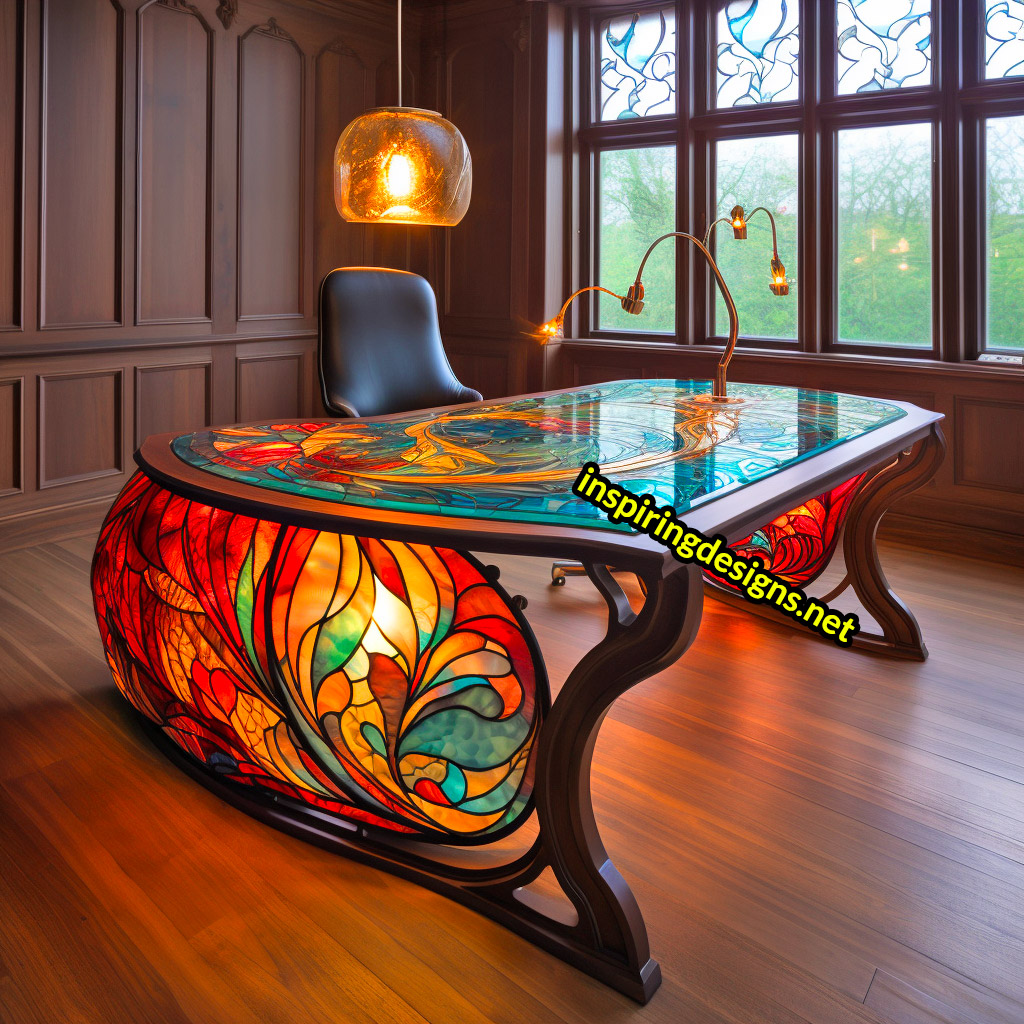 They thrive in spaces that appreciate a blend of vintage and contemporary. Think eclectic! A dash of bohemian here, a touch of modern minimalist there, and you've got yourself a room that complements your vibrant desk.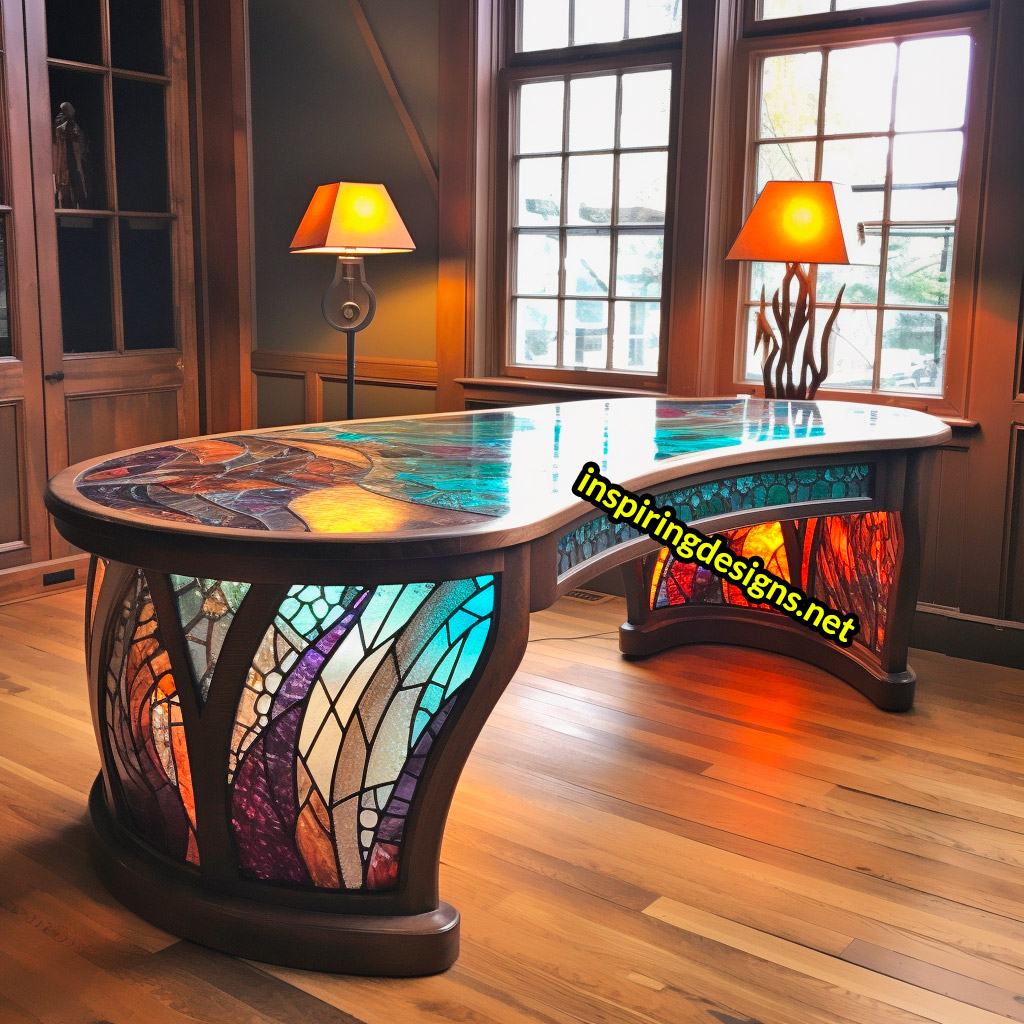 If you're going for a more subdued look, let the desk be the room's statement piece against neutral hues.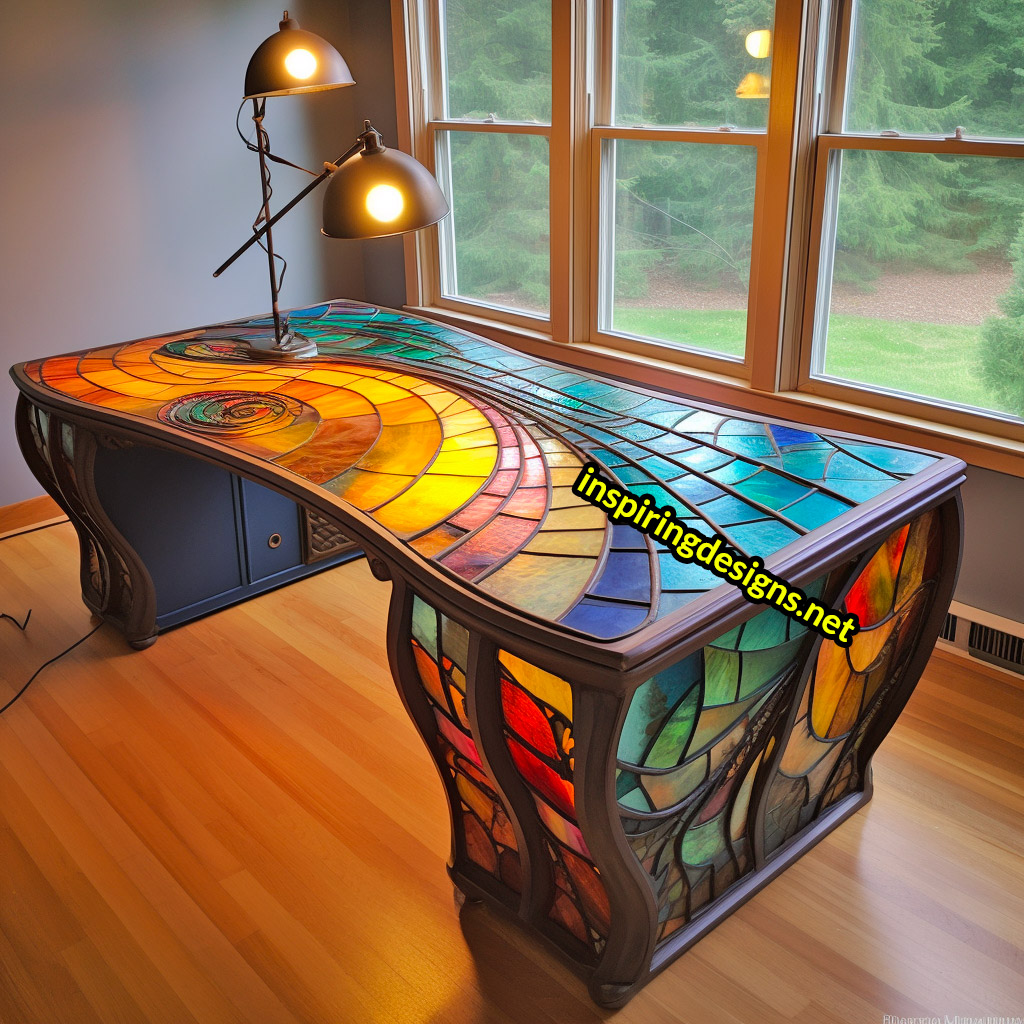 Now, for the million-dollar question (or perhaps a little less), "What's the damage to my wallet?" A 6 x 3 foot stained glass desk, crafted with passion by your local stained glass artisan, could set you back around $40,000 to $90,000, if not more.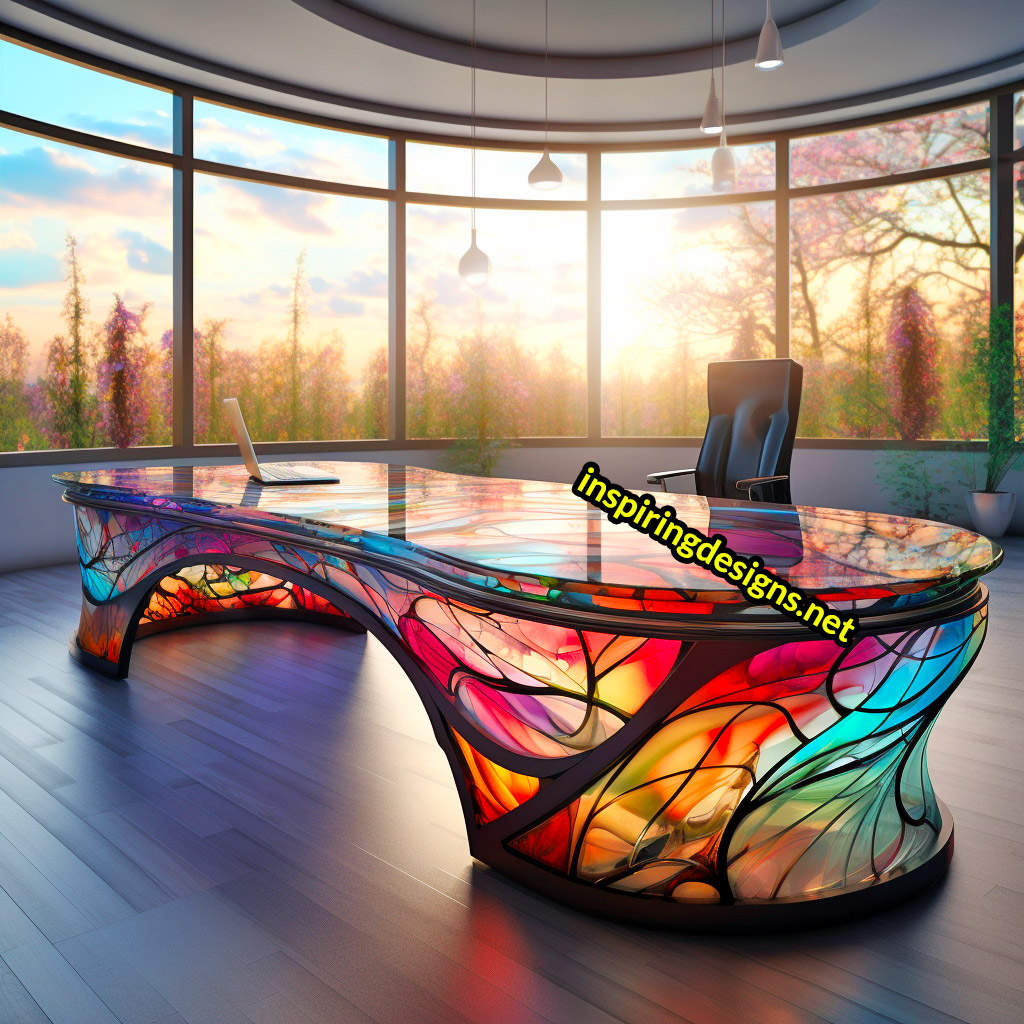 A steep price? Perhaps. But remember, you're not just paying for a desk; you're investing in art, heritage, and a daily splash of joy.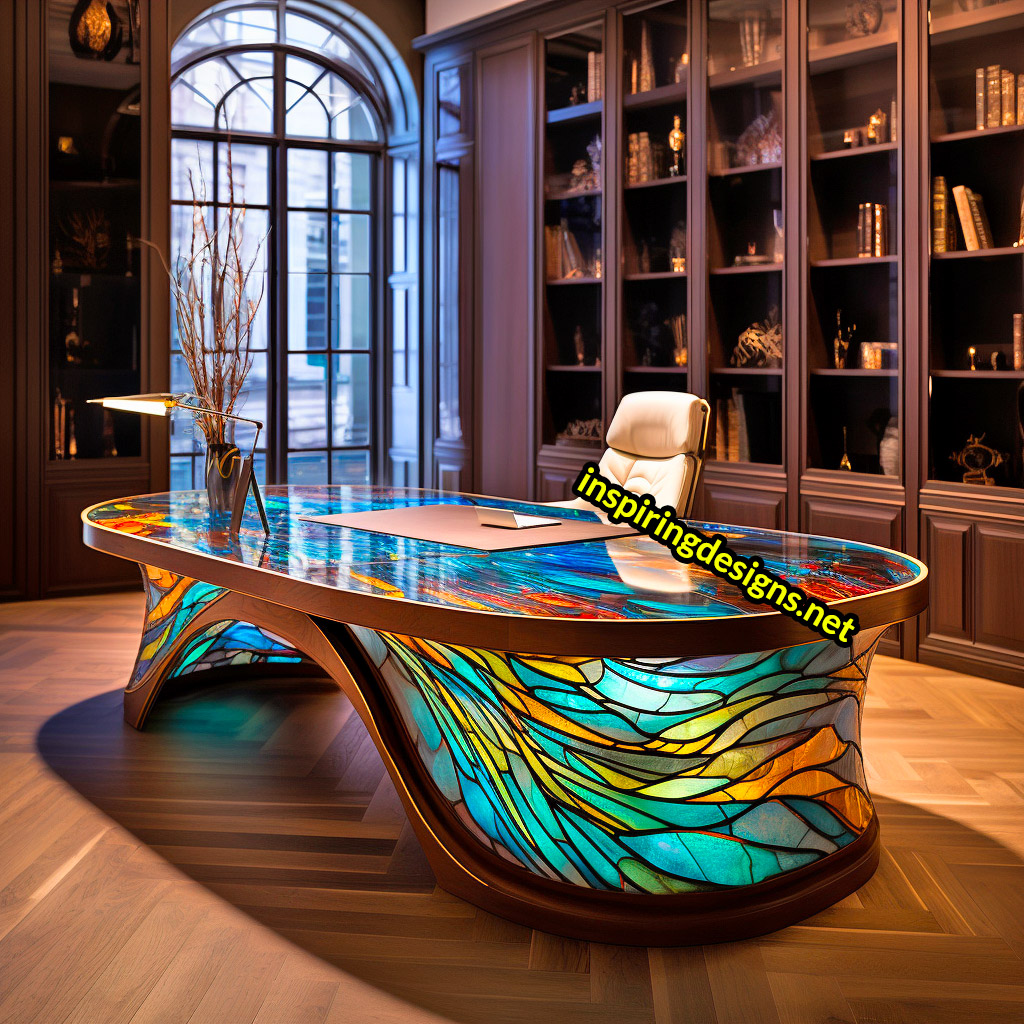 Think about the next dinner party or virtual meeting (because, let's face it, they're here to stay). "Oh, this old thing?" you'd nonchalantly say as your friends or colleagues gawk at your desk, making it the instant star of any gathering.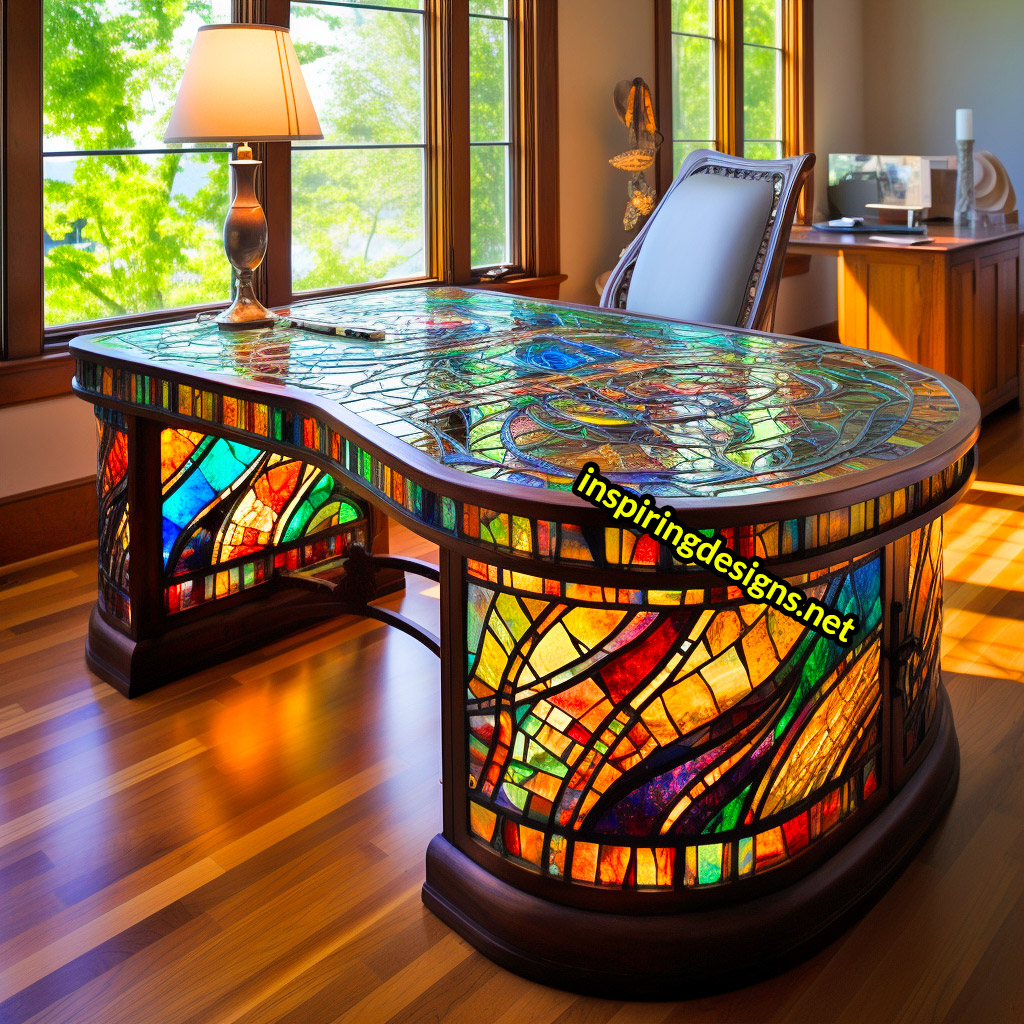 It's not just furniture; it's a conversation piece, a mood lifter, a symbol of refined taste.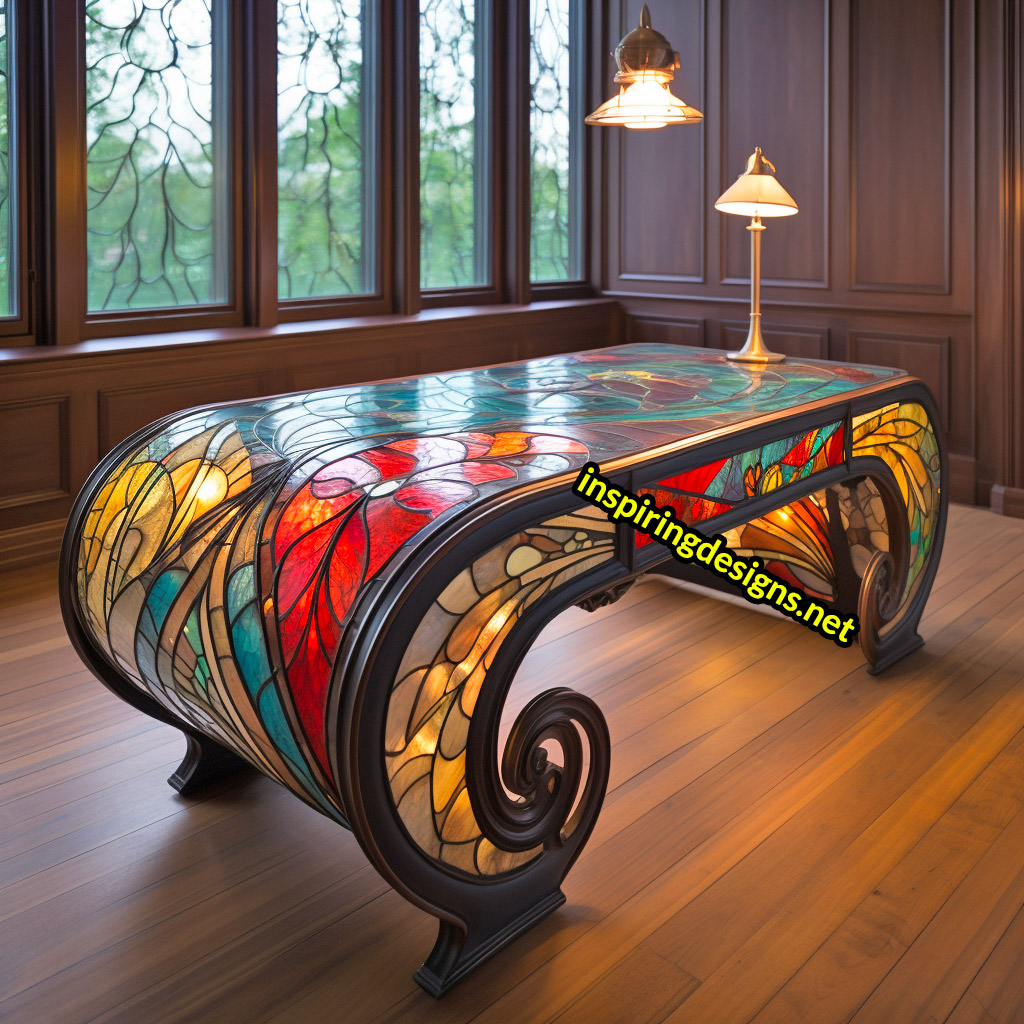 All in all, these stained glass desks defy the norms of what one might expect in a workspace.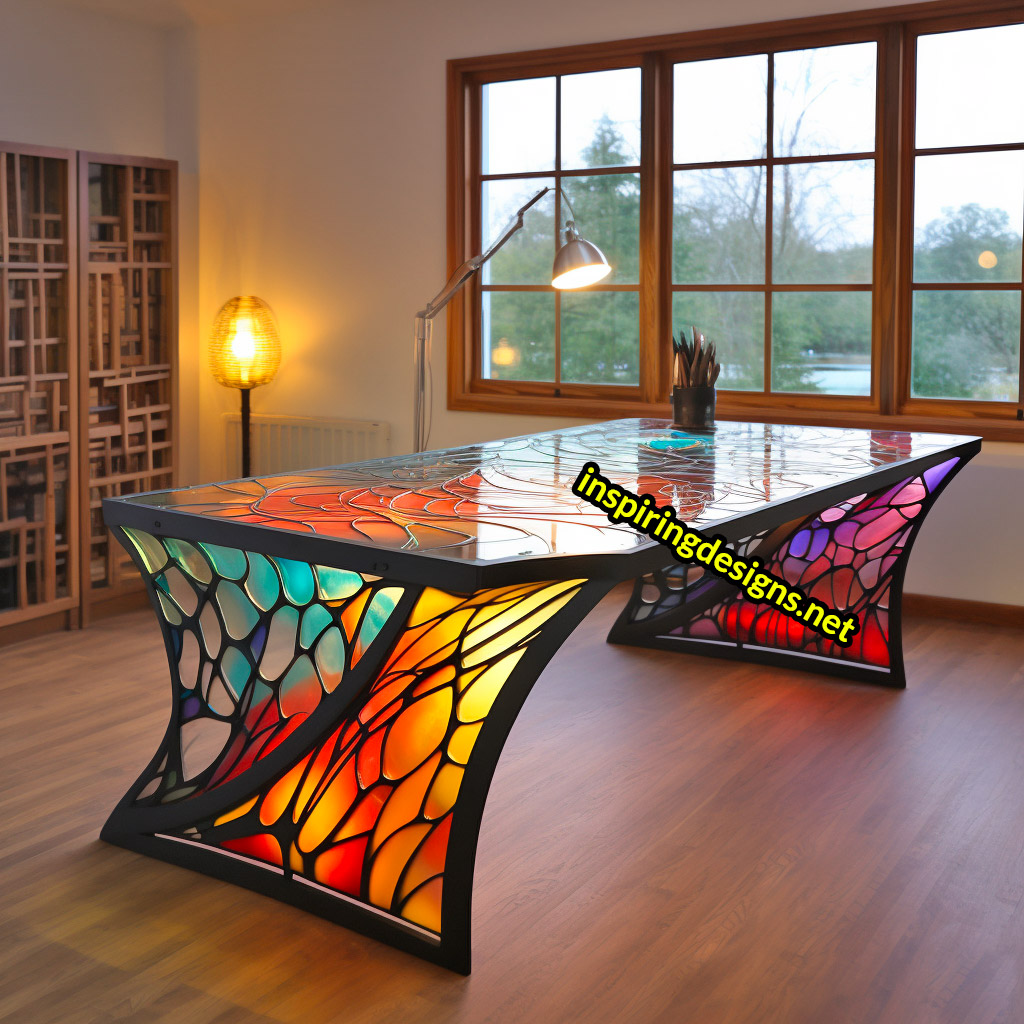 They exude character, artistry, and an impeccable attention to detail. It's not just about getting work done; it's about enjoying where you do it.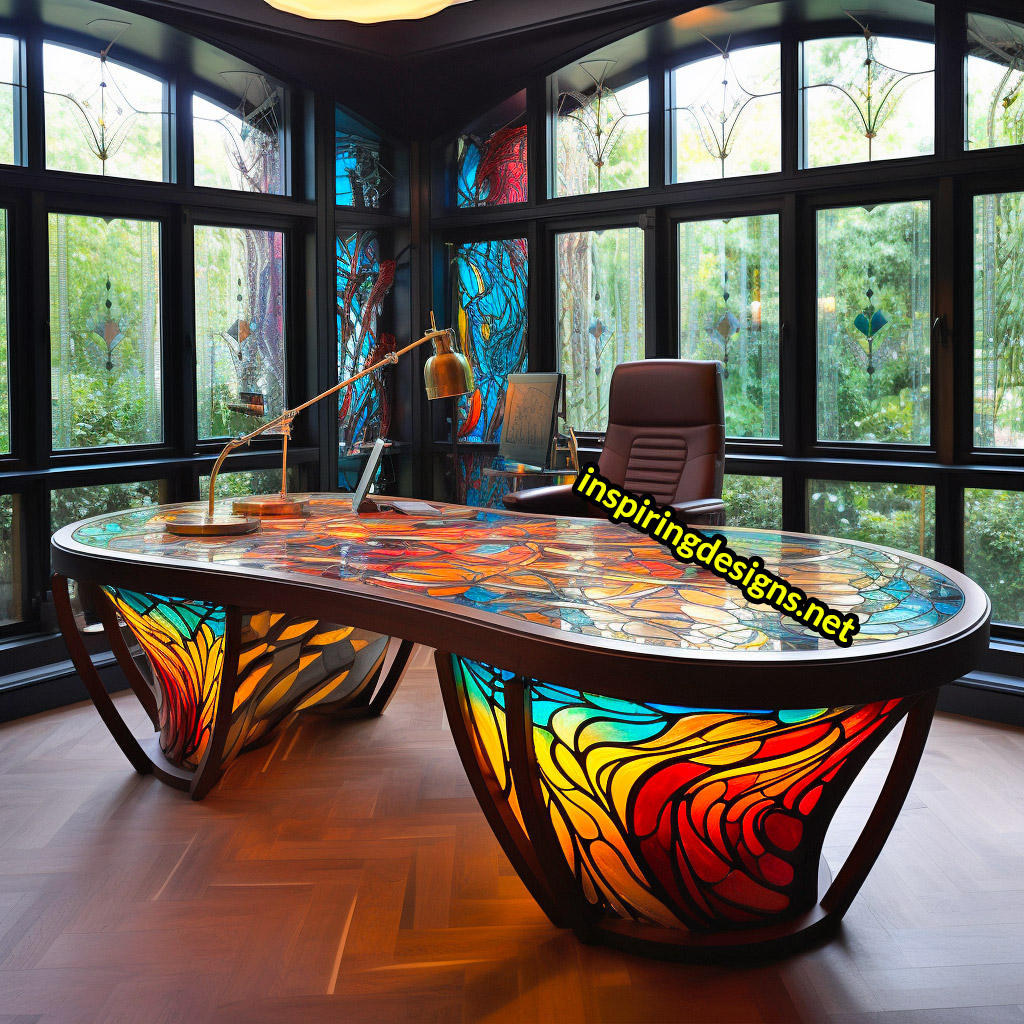 So, the next time you consider revamping your workspace or adding a touch of opulence to your living quarters, remember these radiant desks.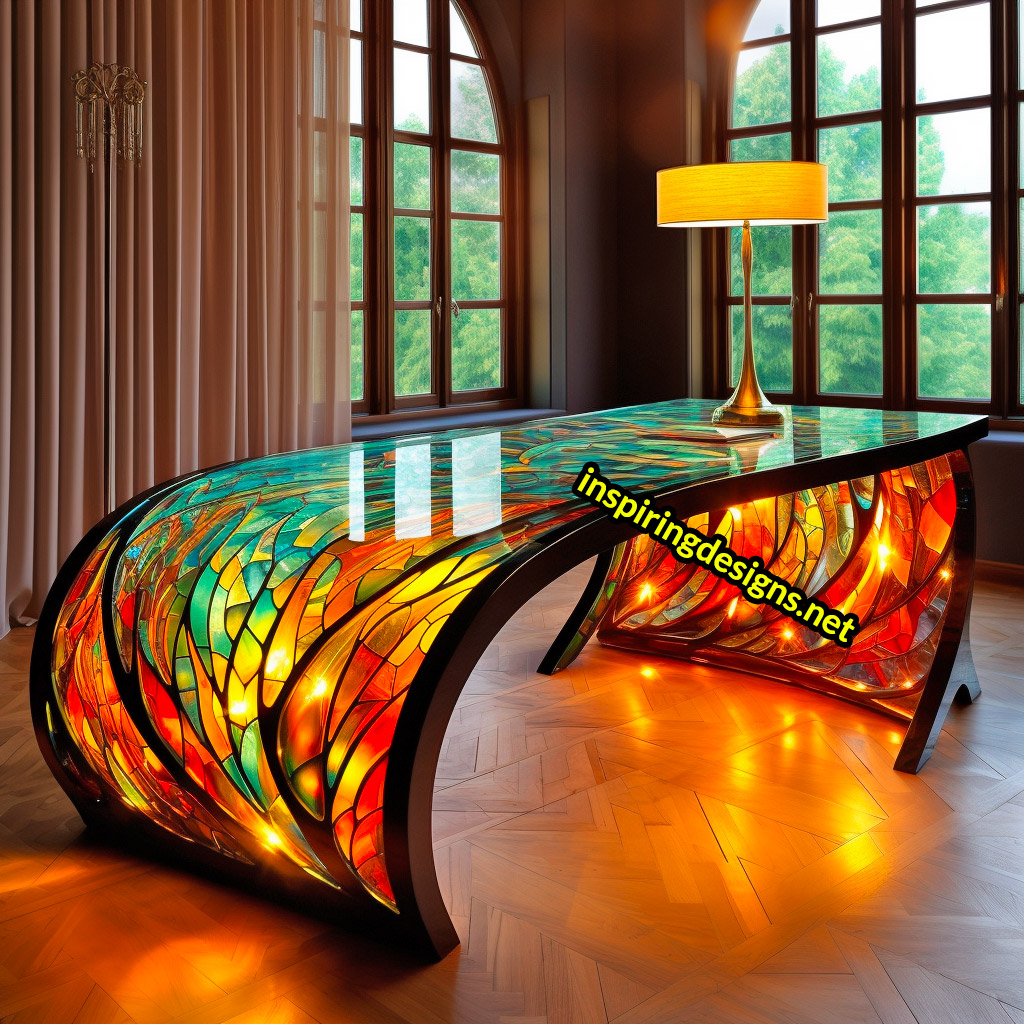 Because when functionality marries art, the everyday becomes extraordinary. If desks could sing, these would serenade you every morning!