Have you ever wondered what it would feel like to be the chew toy of a monster? Well, without the actual chomping of course. Enter: oversized monster-shaped kids hanging loungers! A beautiful paradox where the thrill of monstrous frights meets the heartwarming cocoon of snugness.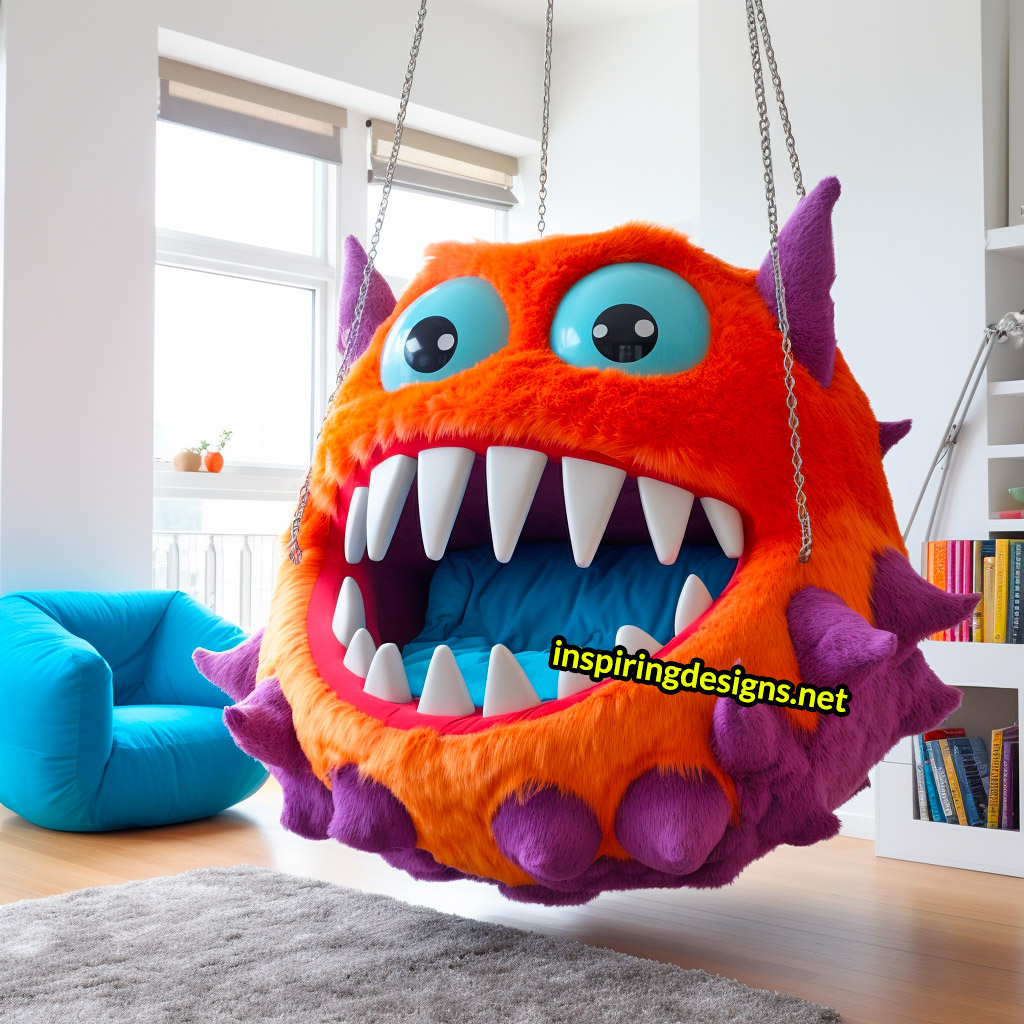 Picture this. You walk into a room and BAM! There's a gigantic monster mouth wide open with an inviting seat just waiting for someone to hop on. Yes, it's the new wave of monstrous relaxation – a hanging lounger designed in the shape of various menacing and cuddly creatures.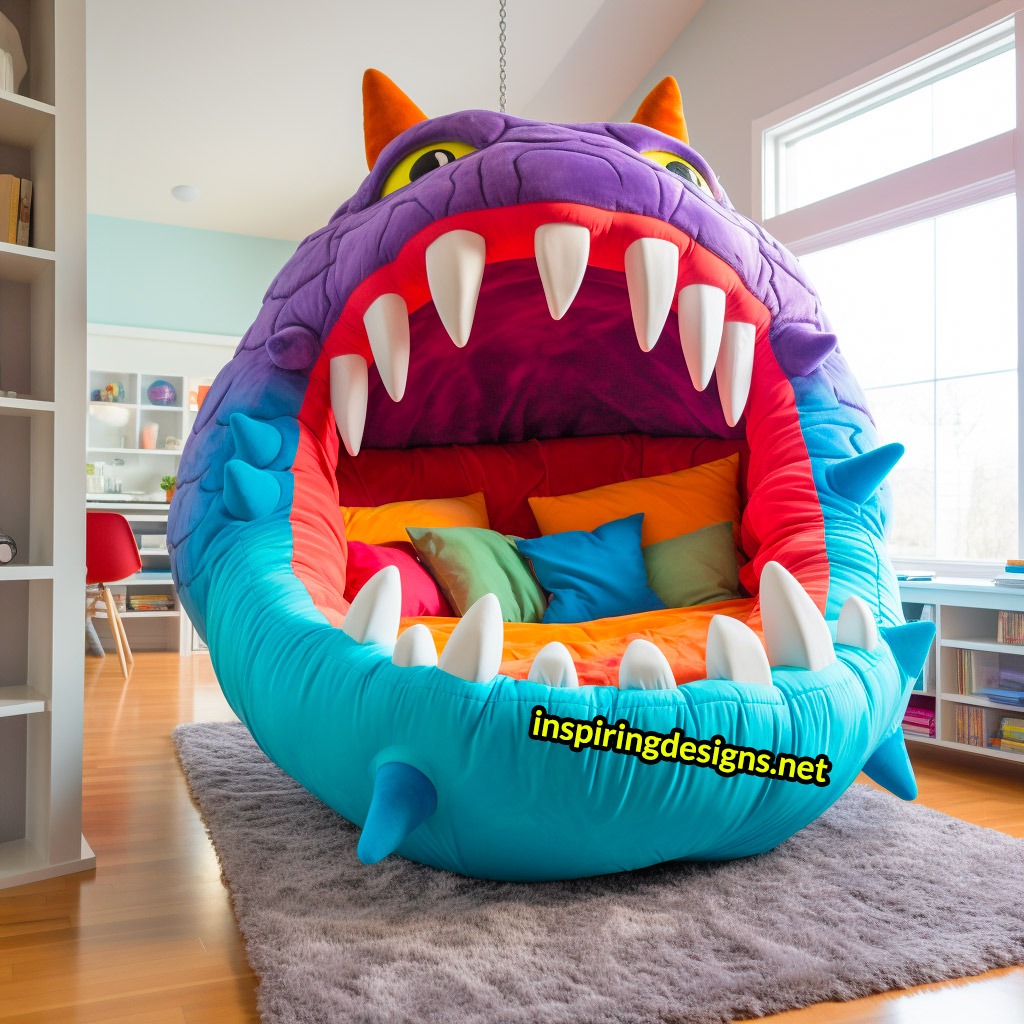 From the serpentine dragons of ancient lore to the fluffy, cartoonish abominables, these loungers come in a monstrous array of designs, each with its own personality.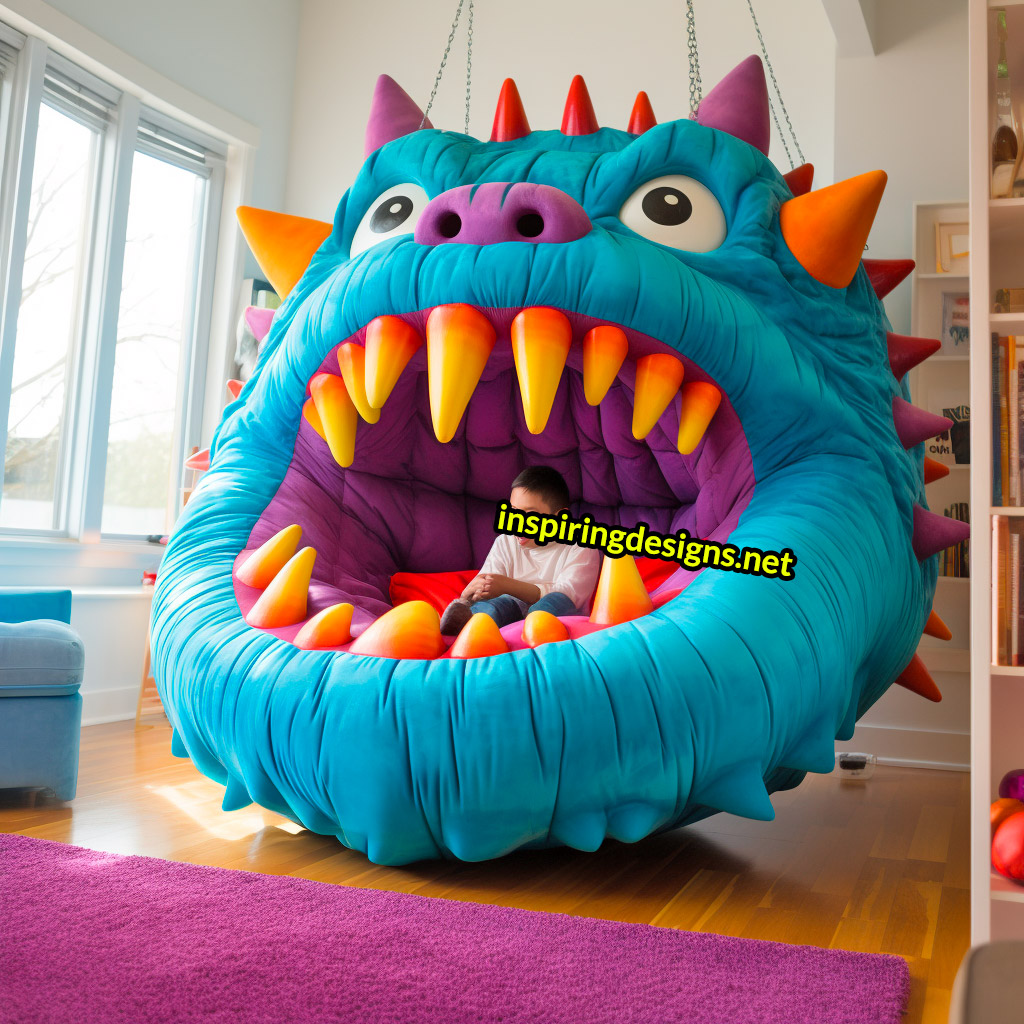 The pièce de résistance? Many designs sport a seat that's right inside the mouth of these behemoths, making it look like you're about to be playfully gobbled up every time you lounge.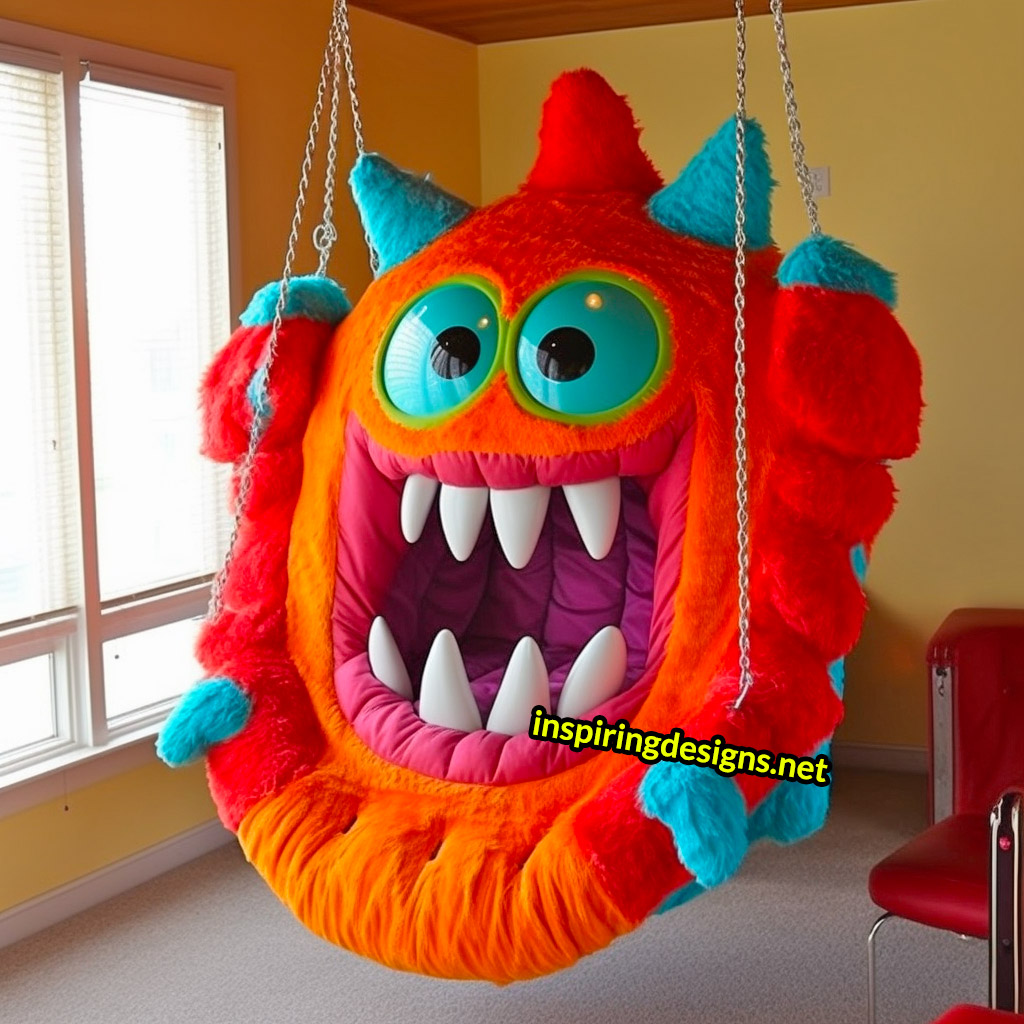 Think of those big, sharp teeth as the fluffiest, comfiest toothy cushions you've ever encountered. But, hey, if being eaten isn't your style, other loungers might simply have a huge monster head looming from the side or perched atop. Talk about a guardian monster watching over your peaceful slumber!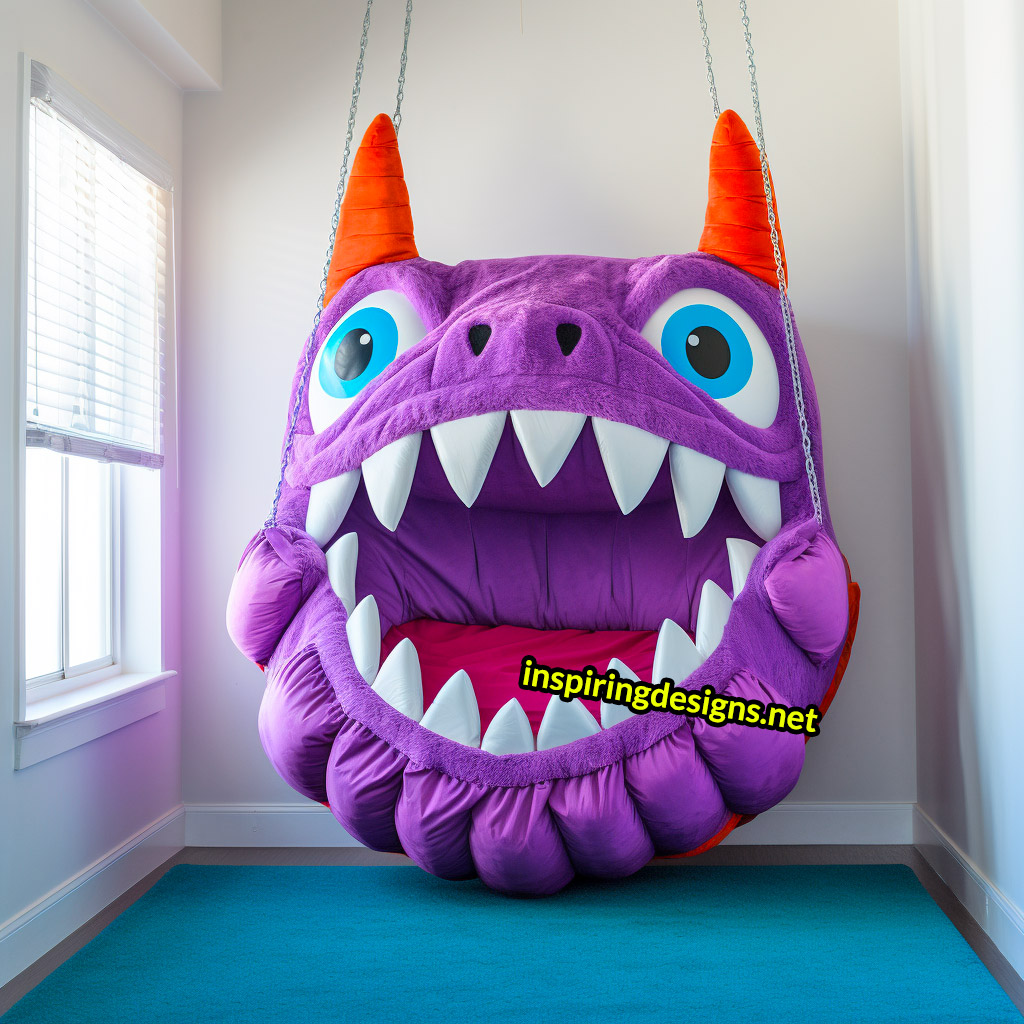 With materials ranging from sumptuous fabric and faux leather to sturdy wood and stainless steel, these loungers are as durable as they are stylish.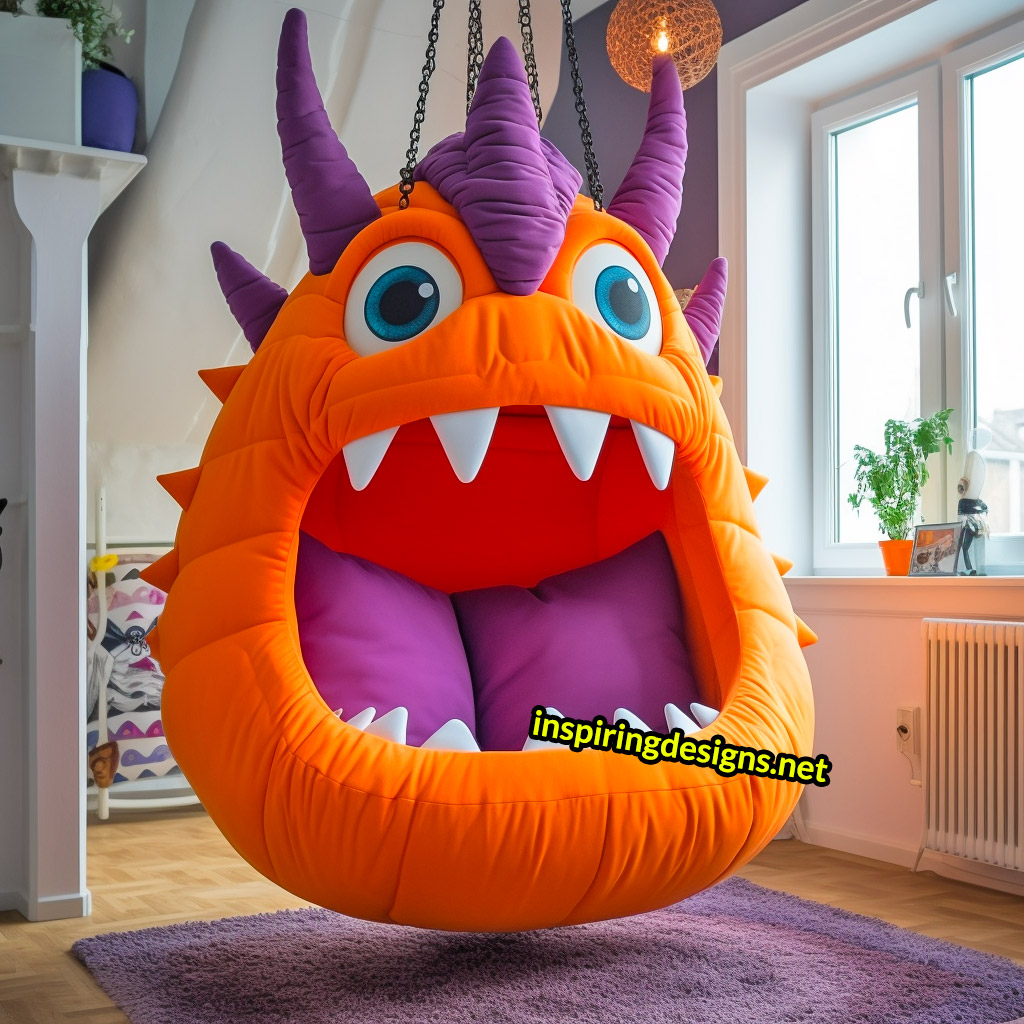 The hanging mechanism? Oh, just some robust ropes and chains, ensuring you swing and sway in perfect safety.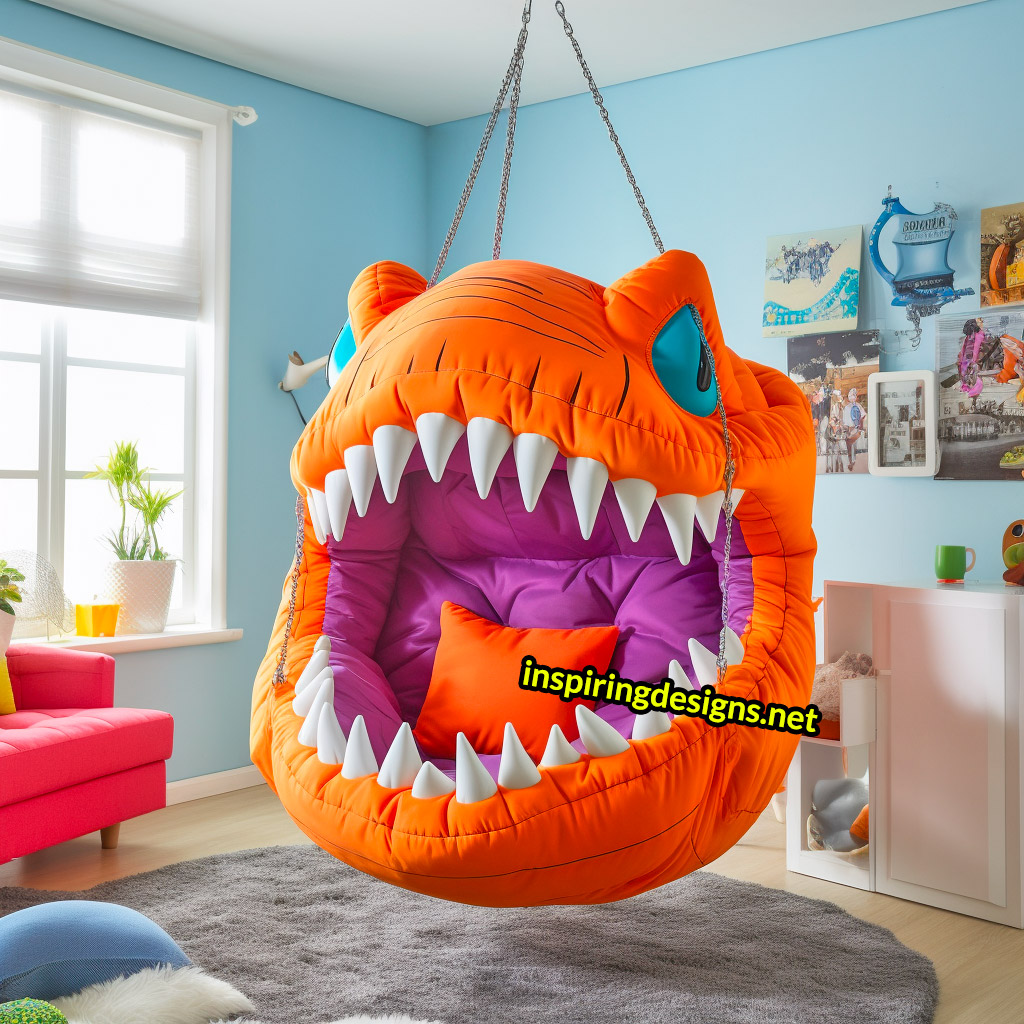 And speaking of style, they scream luxury. Some loungers are so detailed they'd make you do a double-take, ensuring that the eeriness of a real-life monster is captured to perfection.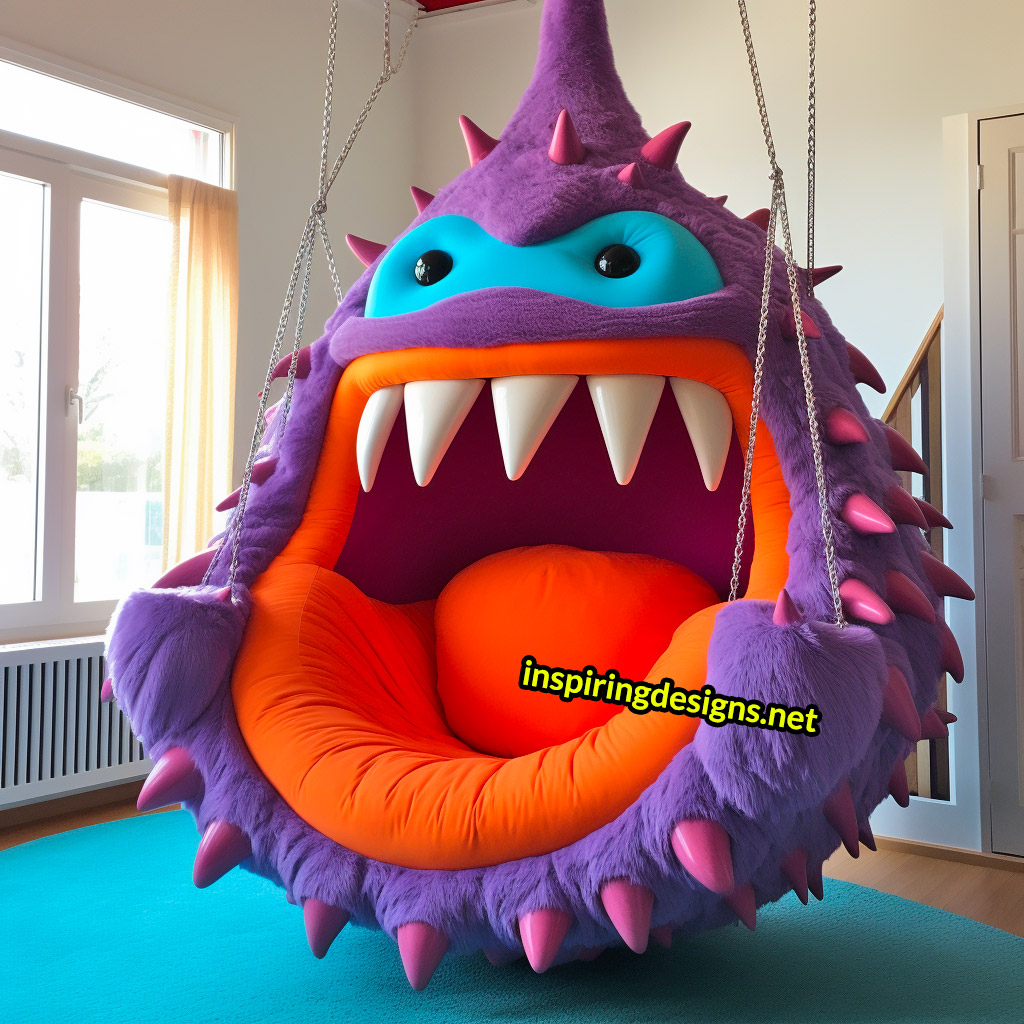 Perfect for those older kids wanting to add an edge to their rooms. On the other hand, the cartoon-inspired designs are bound to bring giggles and squeals of delight from the tiny tots.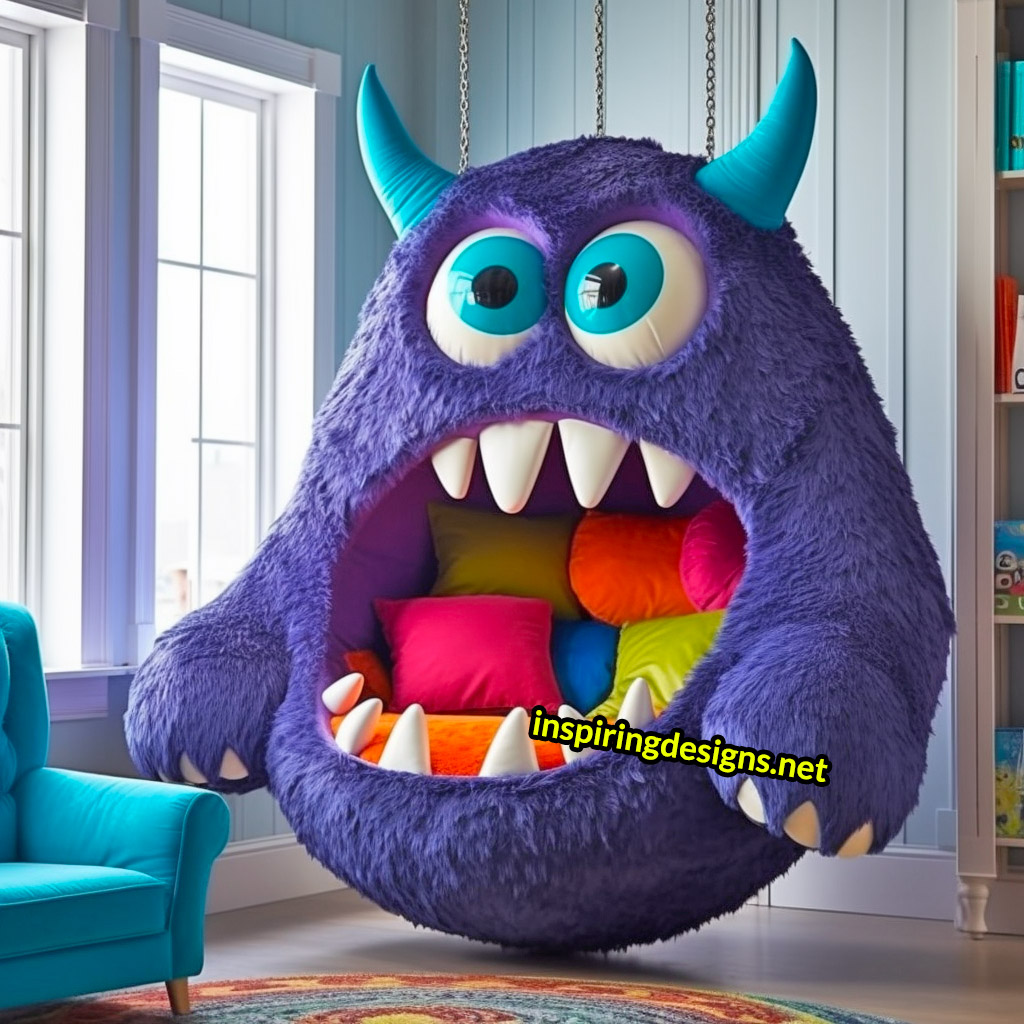 Now, imagine pairing one of these beauties with a gothic or fantasy-themed interior. Dark hues, castle-like brick walls, and maybe a faux fireplace. A hanging monster lounger? The crown jewel in such a setting!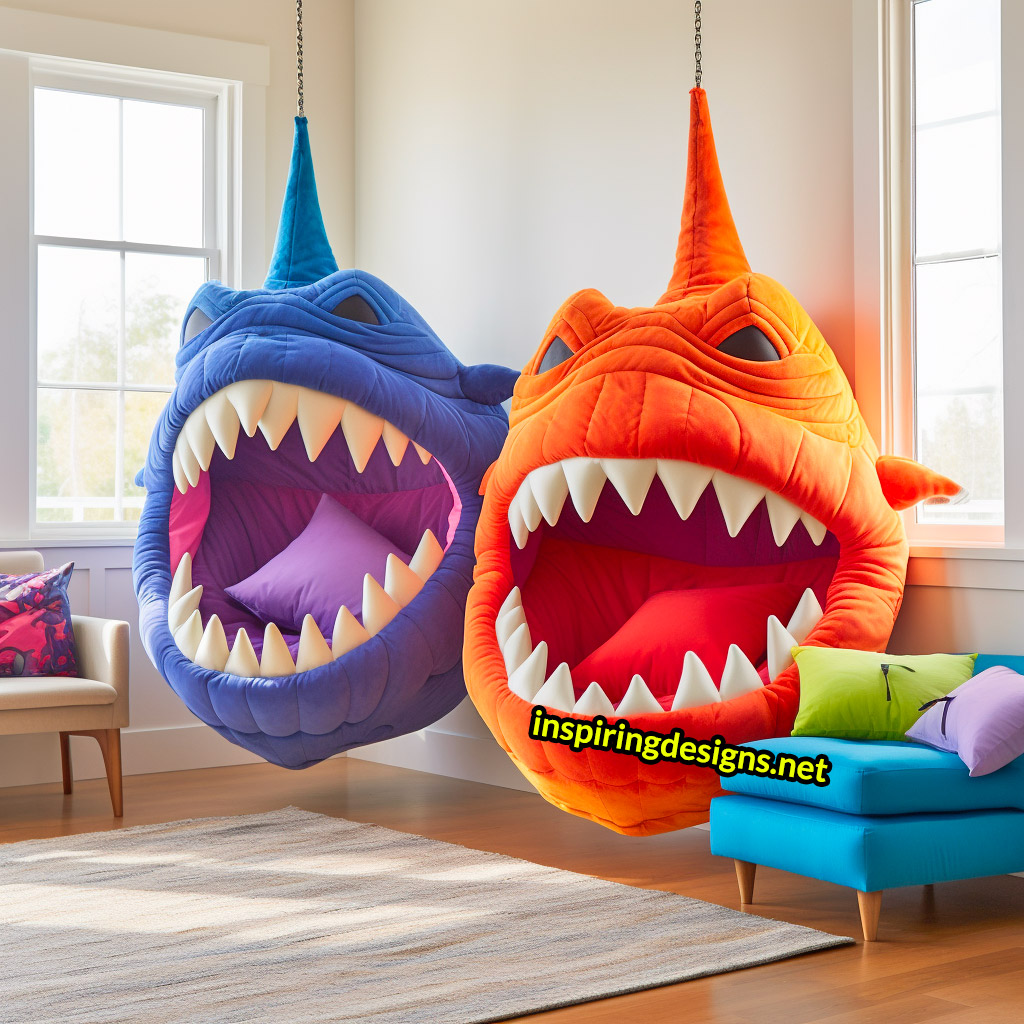 But honestly, these quirky masterpieces would blend seamlessly with a variety of interiors, always managing to be the conversation starter. "Is that a…? It is! A monster lounger!" – Prepare to hear this a lot!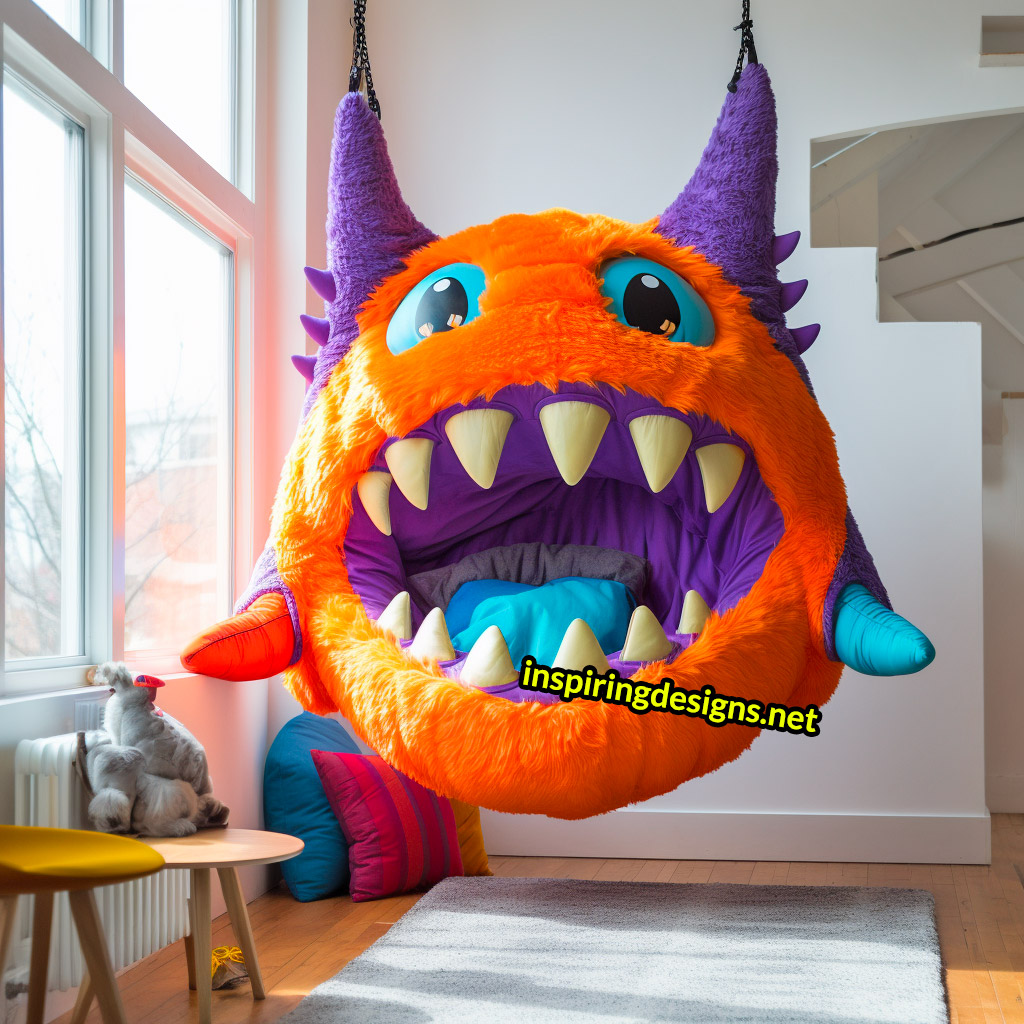 Given their size, hovering around the 5 feet tall x 4 feet wide mark, these loungers are bound to dominate the space they occupy.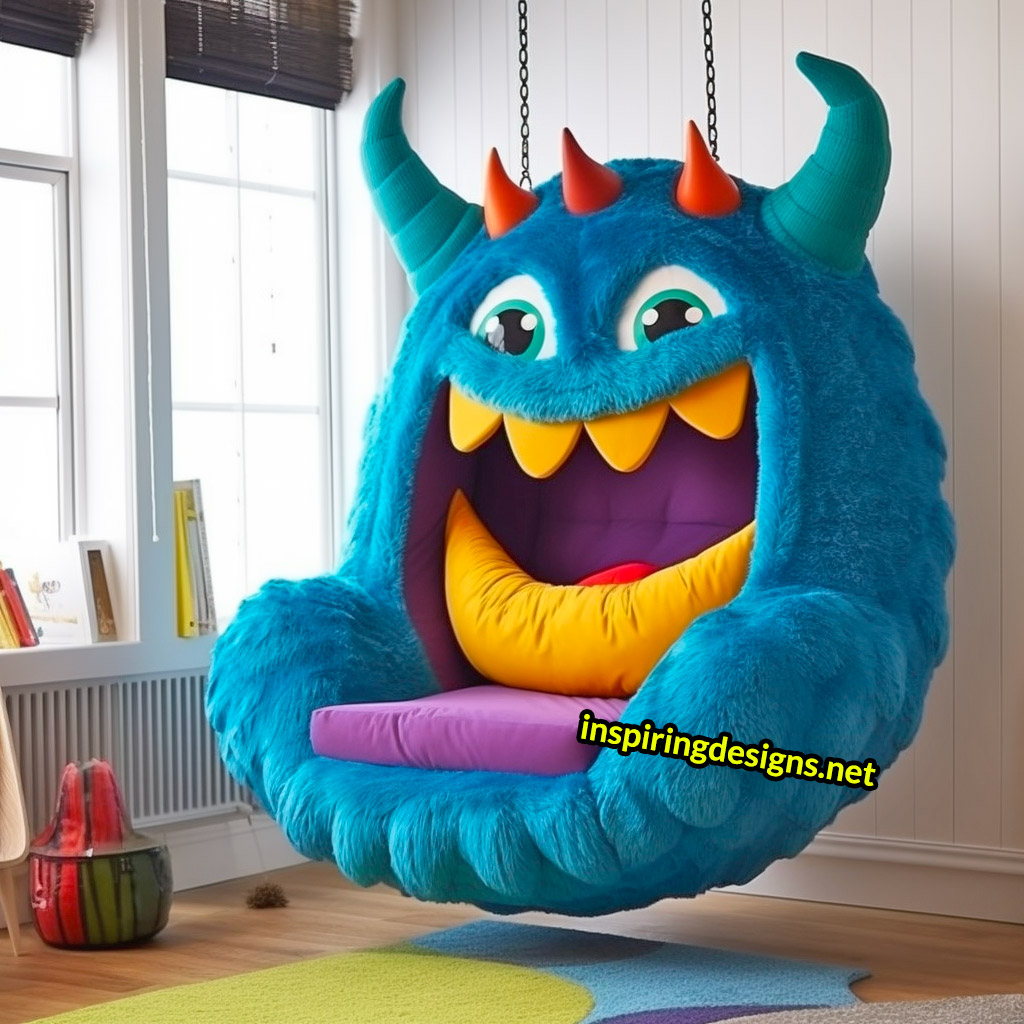 So, the best spot? Center it right in the middle of a room or close to a large window. A gentle swing with the sunlight streaming in or beneath a canopy of fairy lights would be magical.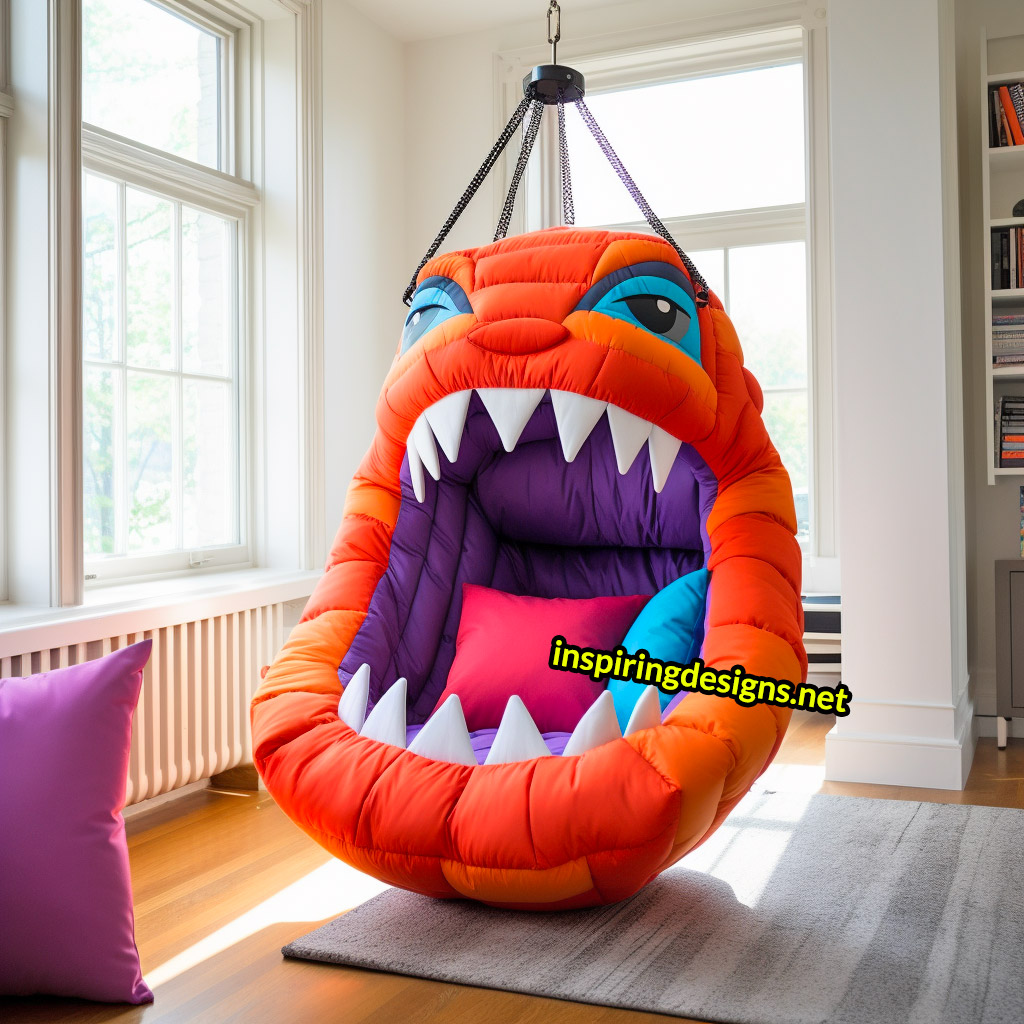 If you're thinking it's all fun and games for kids, think again. Monster-loving adults, step right up!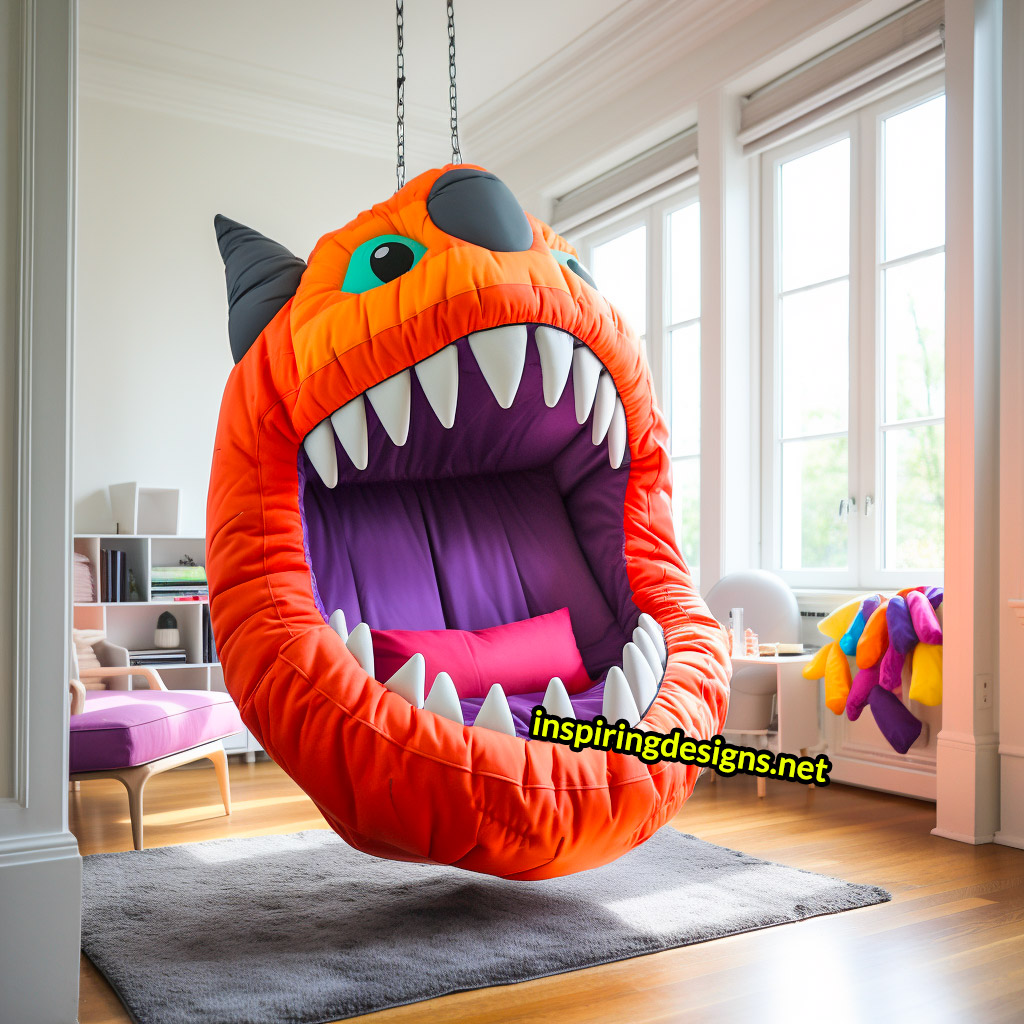 These loungers can easily bear up to 350 lbs, making it perfect for both the young and the young-at-heart. Why should kids have all the fun, right?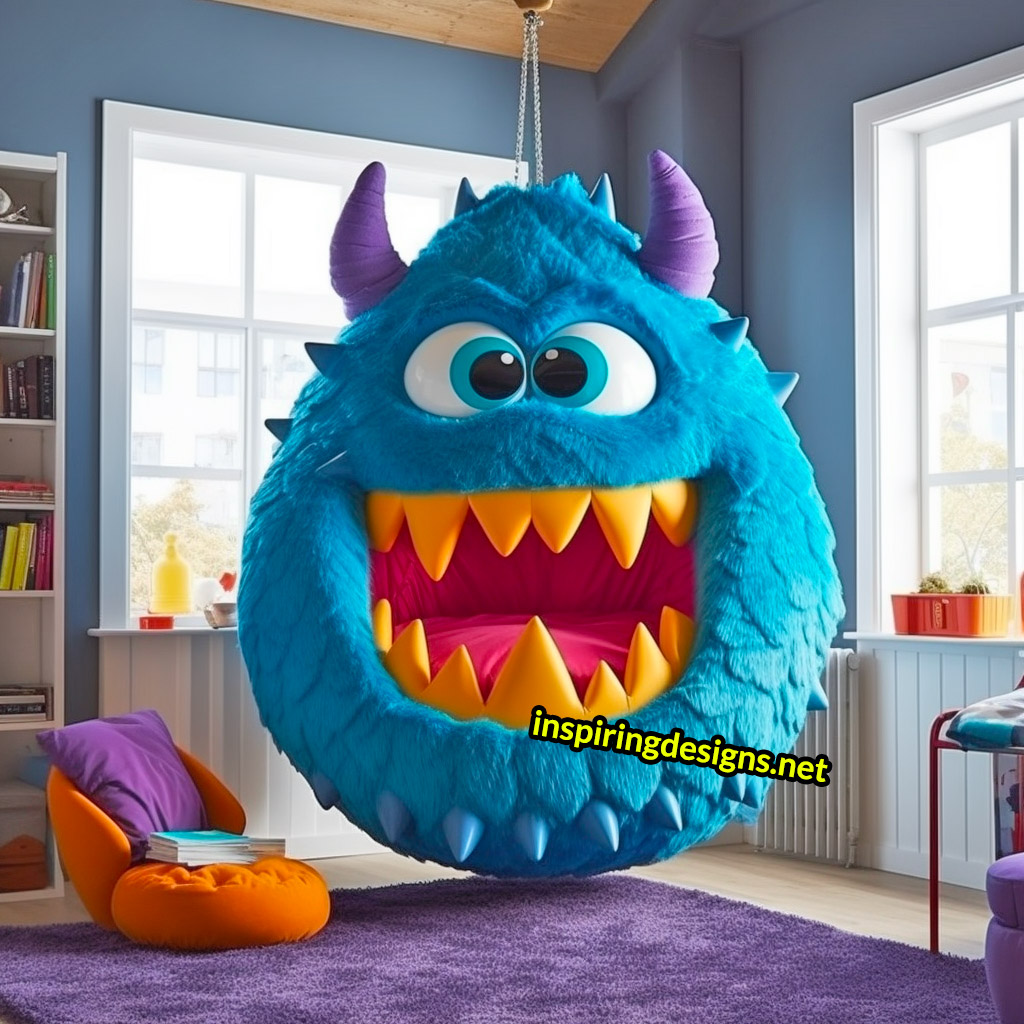 In essence, this isn't just a piece of furniture. It's an experience. Whether it's curling up with a good book, a siesta post a tiresome day, or binge-watching (yep, monster movies!), these loungers are a fantastic escape. A portal to another world, where monsters are real but oh-so-comfortable.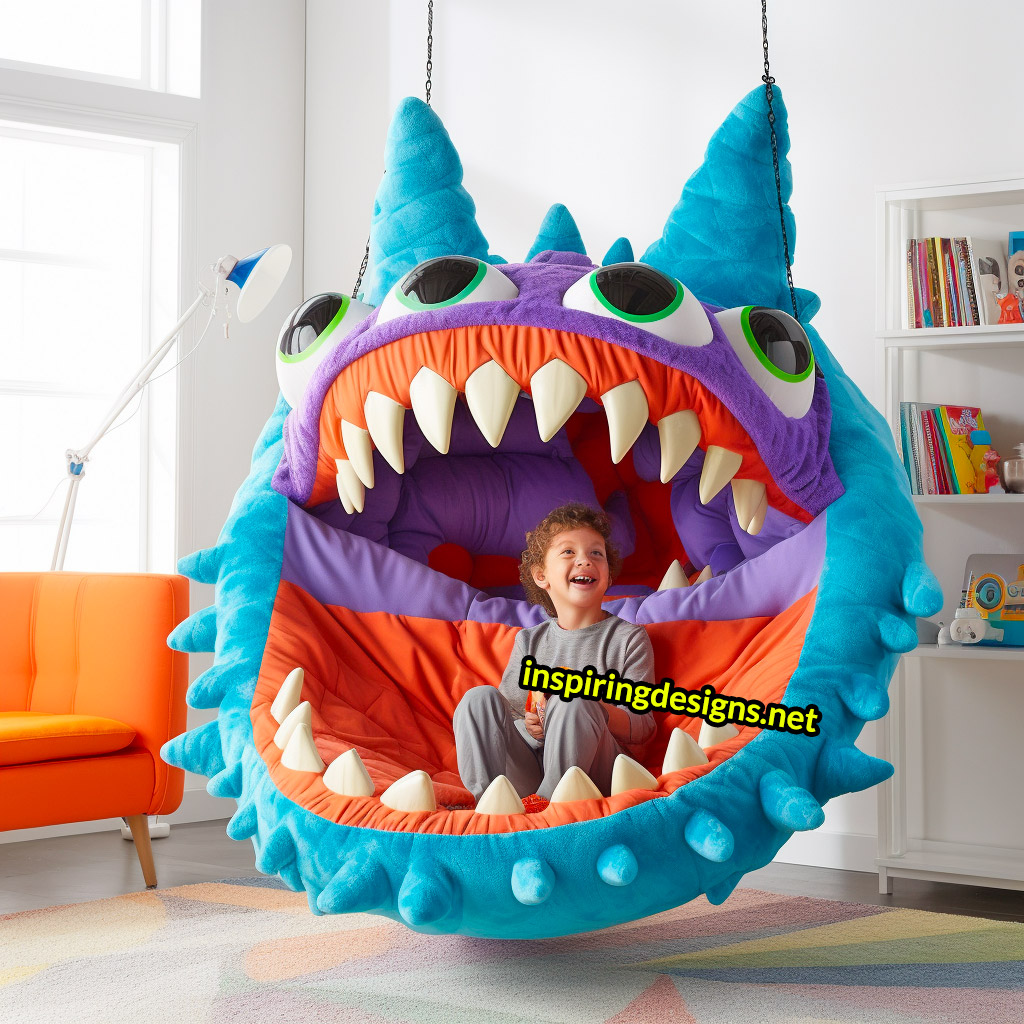 So, fancy a swing inside a dragon's mouth or a nap hugged by a cyclops? With these loungers, you're not just getting a seat; you're getting a story, an adventure, a monstrous companion. Dive in and let the monstrous tales unfold!