Have you ever wanted to drift off to dreamland cradled by nature's most awe-inspiring creation? No, not a fluffy cloud! We're talking about trees, of course. Enter the 'Tree Of Life Beds', where wood meets art in an extravagance that'll knock your forest-loving socks off!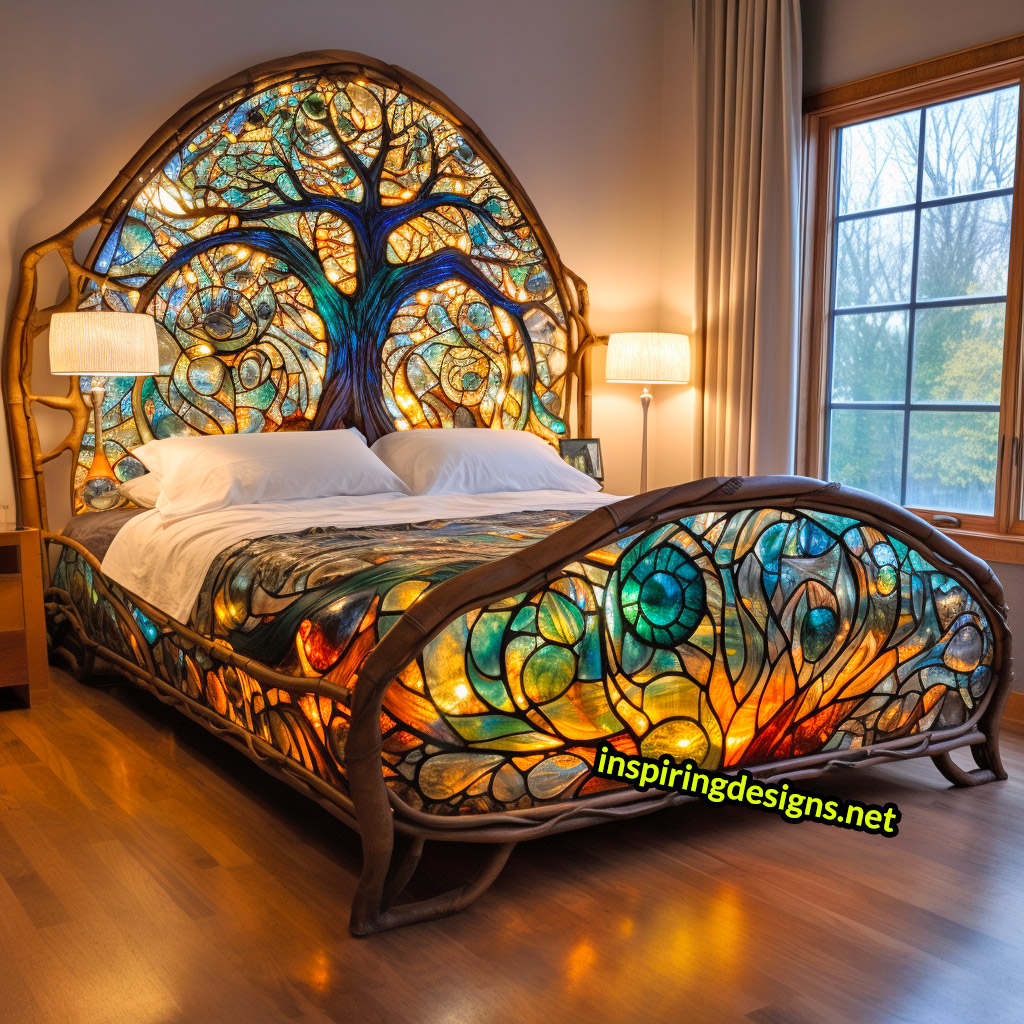 Now, we're all familiar with regular beds, but let's flip the script a little, shall we? Imagine a majestic bed frame where each plank tells its own story, embodying the charm of raw, natural-edge wood.
Now, add to that imagery sparkling stained glass, intricately forming the silhouette of trees on the headboard, footboard, and occasionally sprinkling its charm elsewhere along the frame.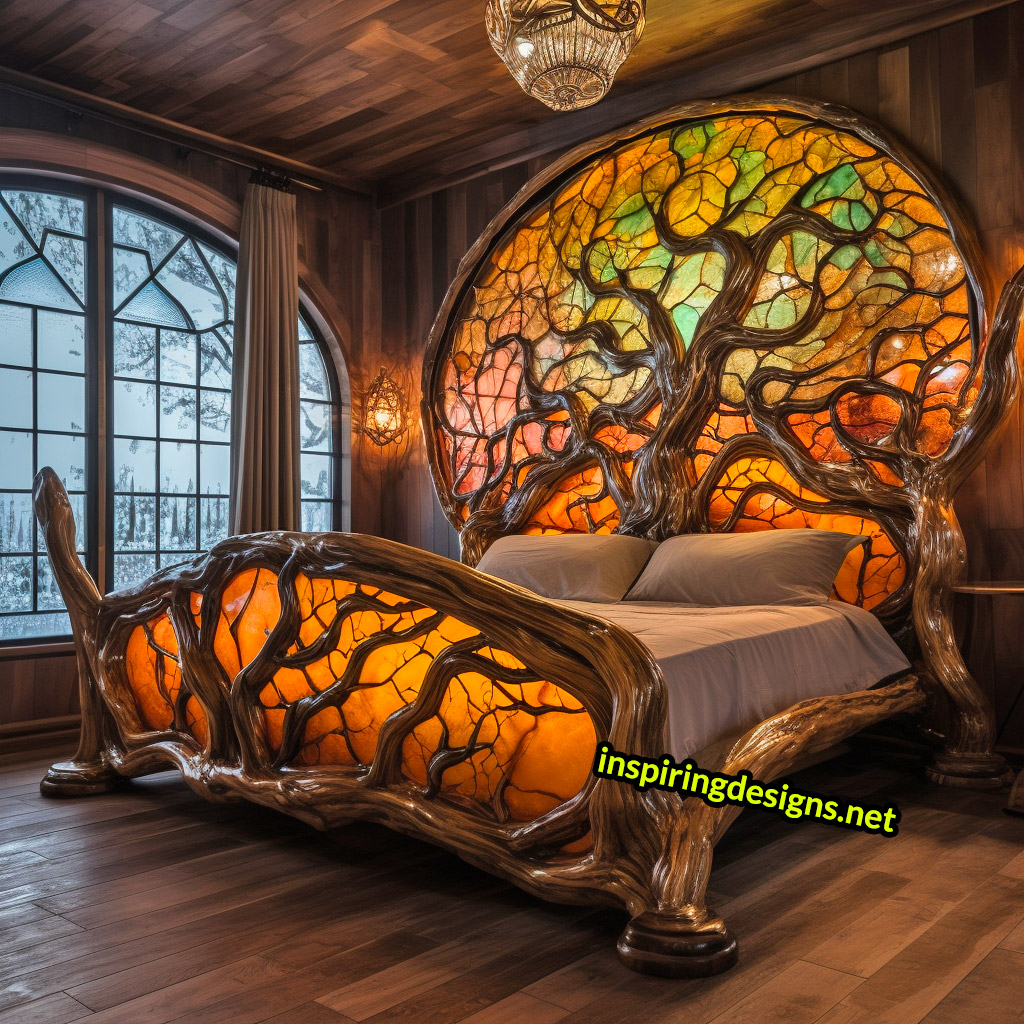 Voila! You have yourself a bed that doesn't just promise sleep but dreams dipped in nature's splendor.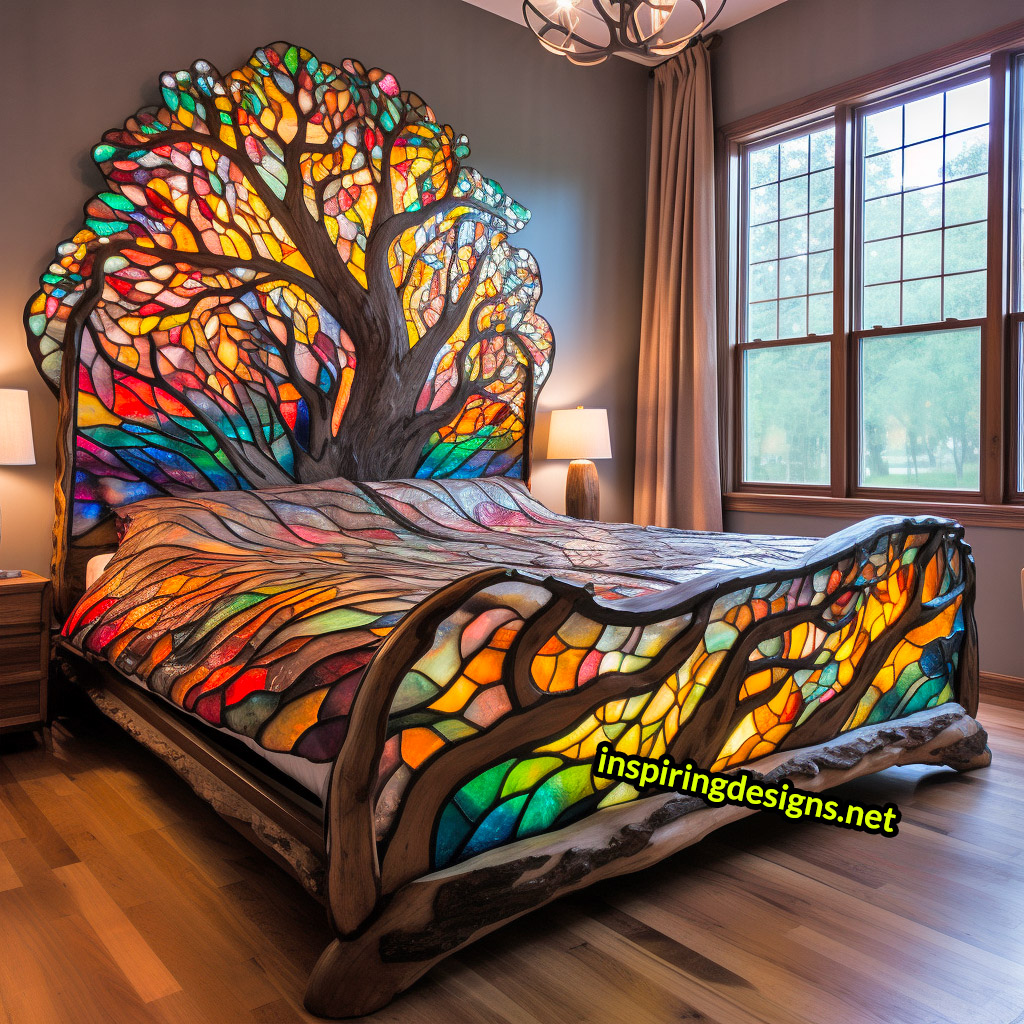 Whether you're a nature aficionado or someone with a keen eye for art, these beds are a must-have. And size? Oh, darling, these aren't your average beds.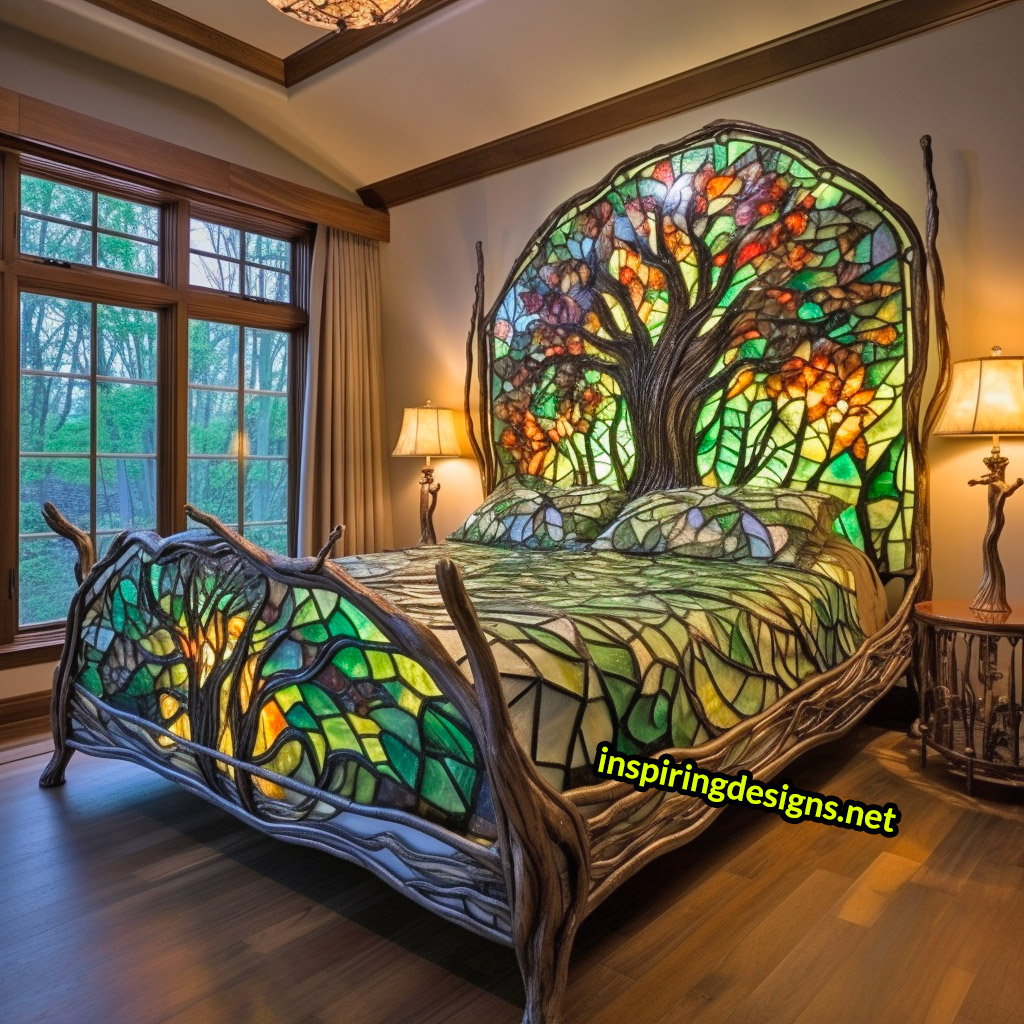 These beauties are tailored for royalty, accommodating both queen and king size mattresses with grace. A bed too big, you say? More like a bed too fabulous!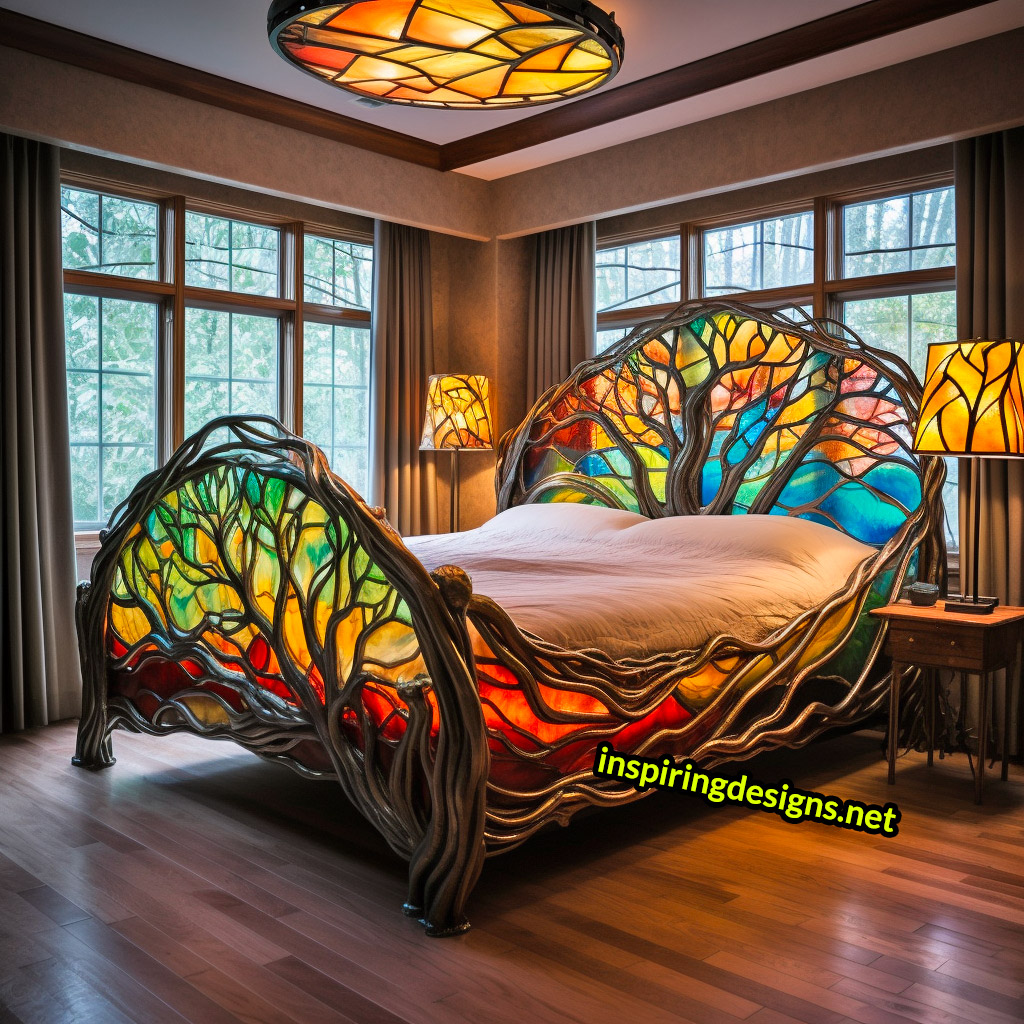 You know those artworks that can make you pause and say, "Wow"? This is it, but in bed form. Each Tree Of Life Bed is unique, a one-of-a-kind masterpiece crafted with patience and passion.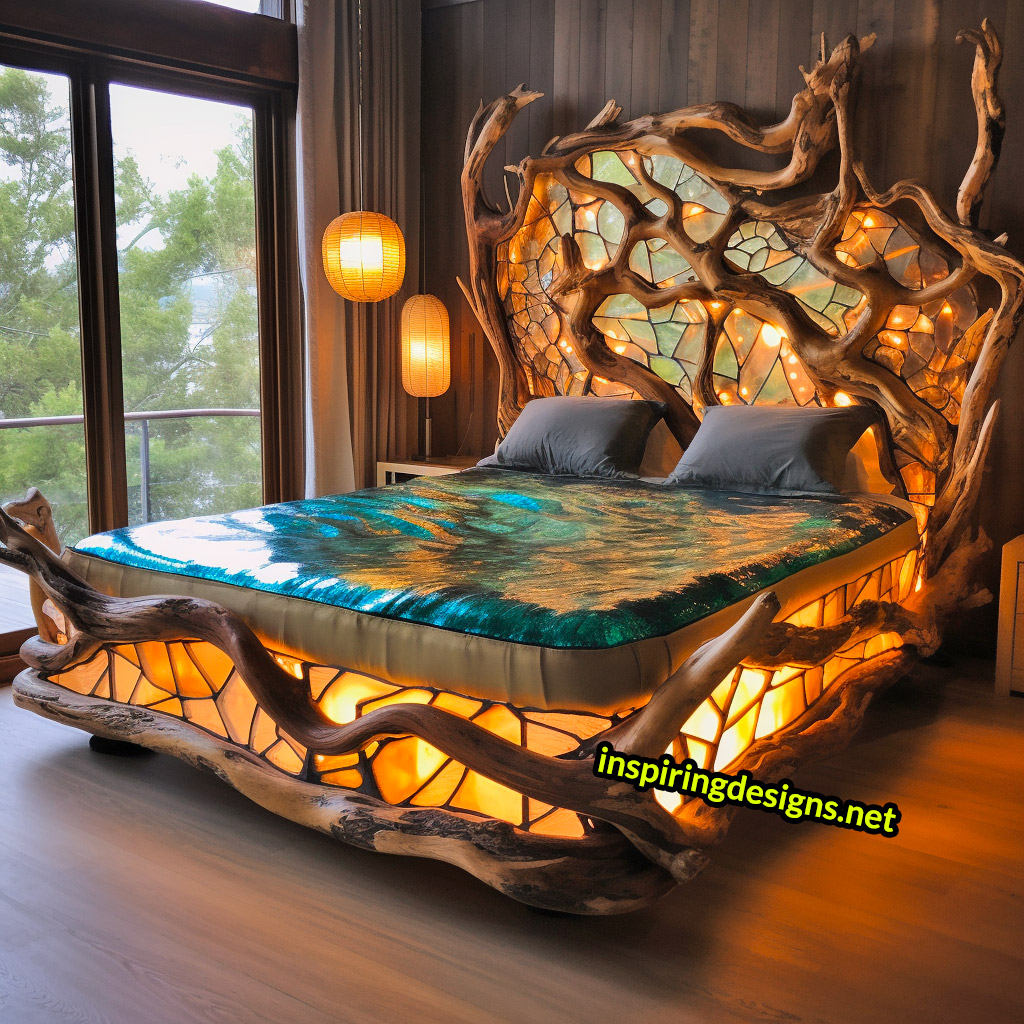 The designs vary, but the allure remains consistently enchanting.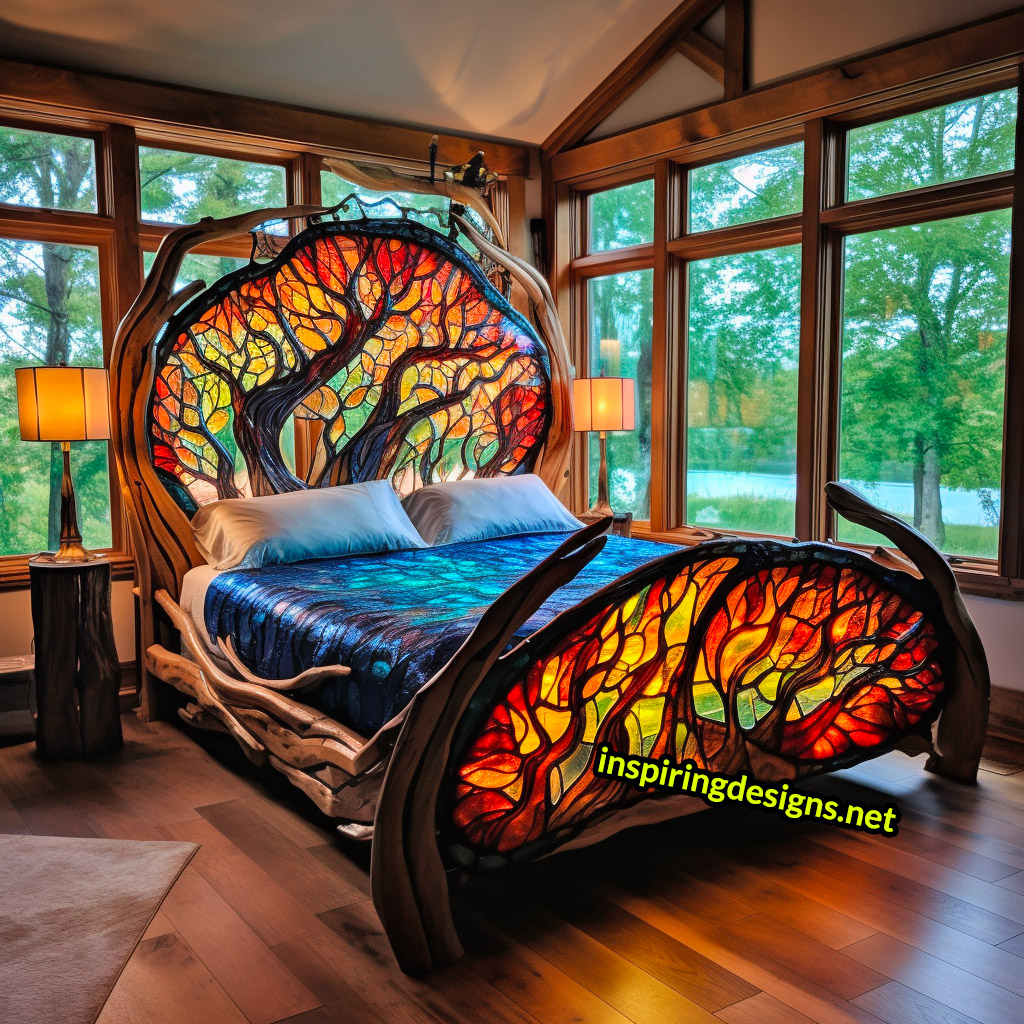 Now, think about it. You've got this ethereal bed, where does it fit? Everywhere! Well, if everywhere means a spacious room.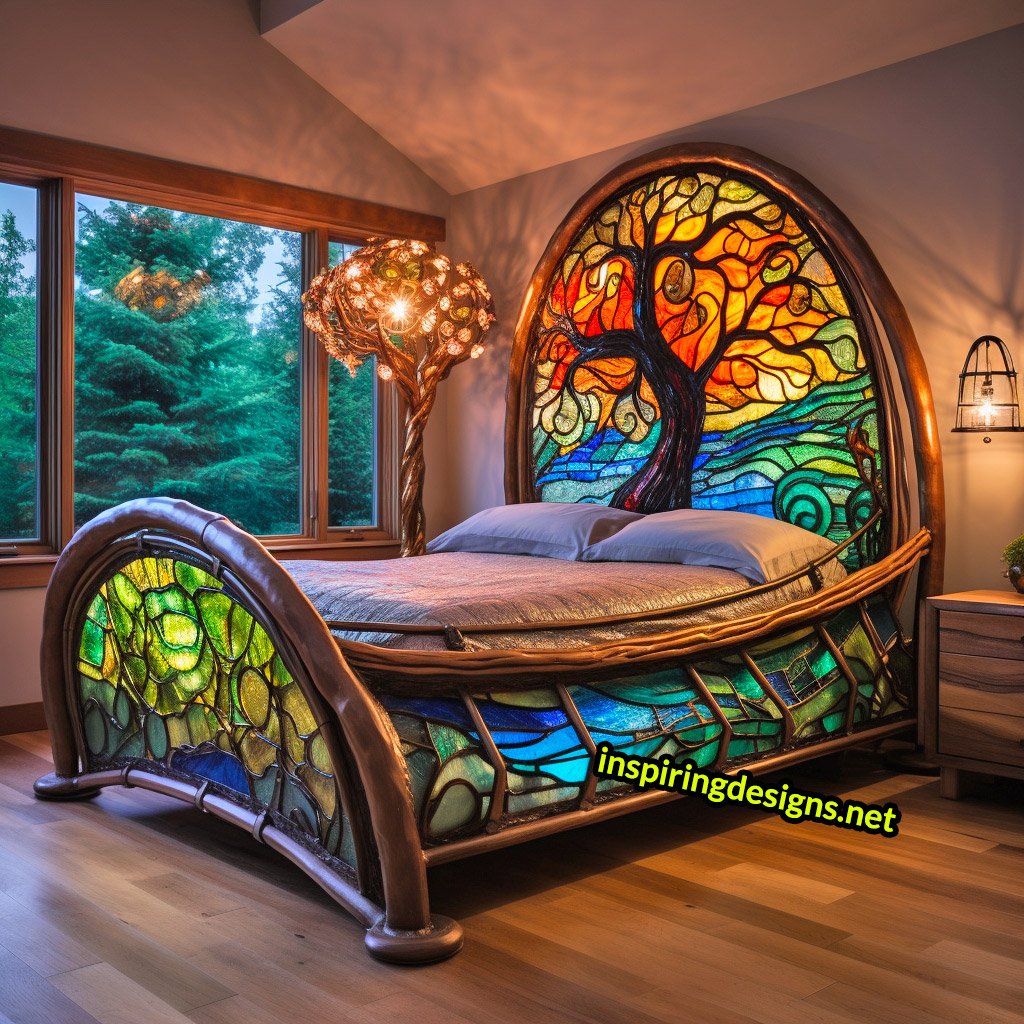 Given their generous dimensions, ranging typically from 4-8 feet tall and 6-8 feet wide, these beds demand space. But boy, do they make the most of it! They transform any mundane room into a whimsical forest-scape.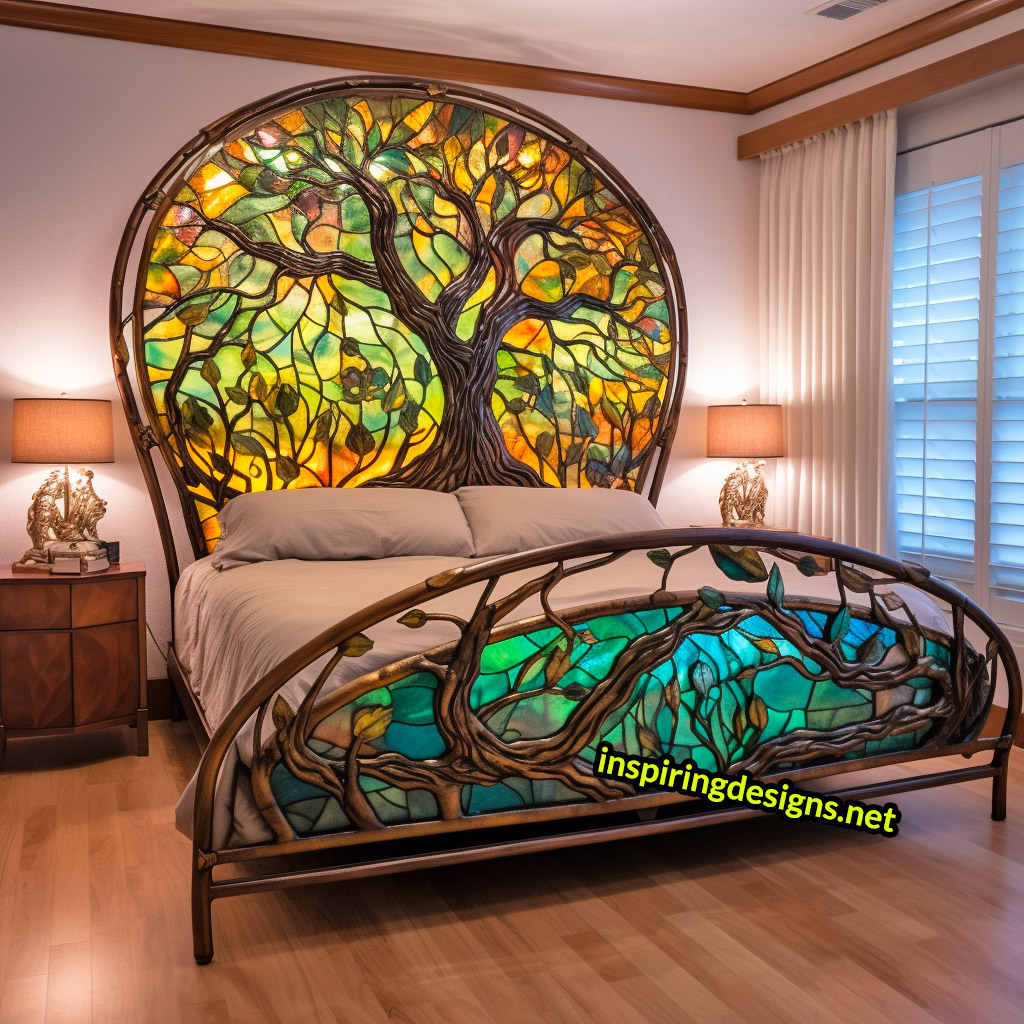 Speaking of room aesthetics, imagine warm, rustic interiors with light pastel walls, a soft shaggy rug, hanging ivy, and perhaps a couple of bird cages for a touch of whimsy.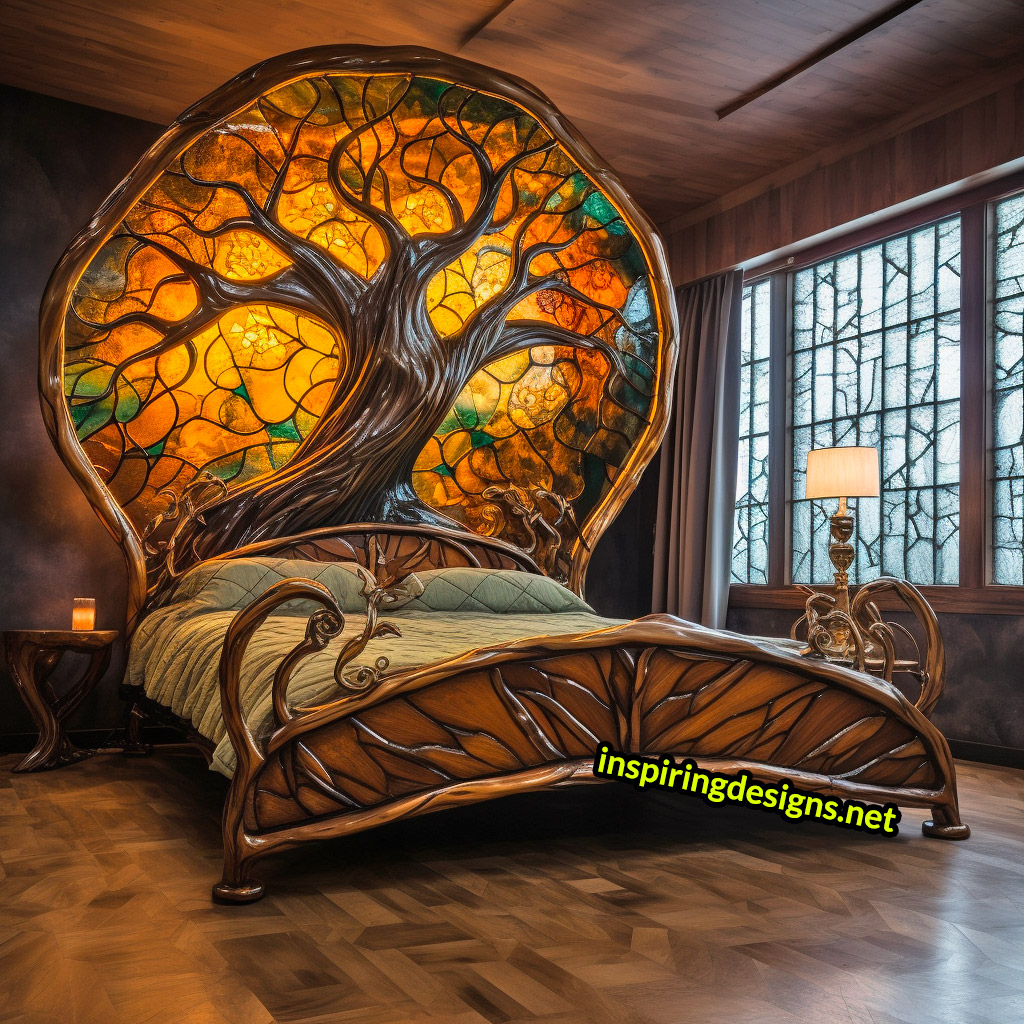 Ah, the perfect setting for the Tree Of Life Bed. It complements interiors that embrace nature, warmth, and a sprinkle of fairy-tale magic.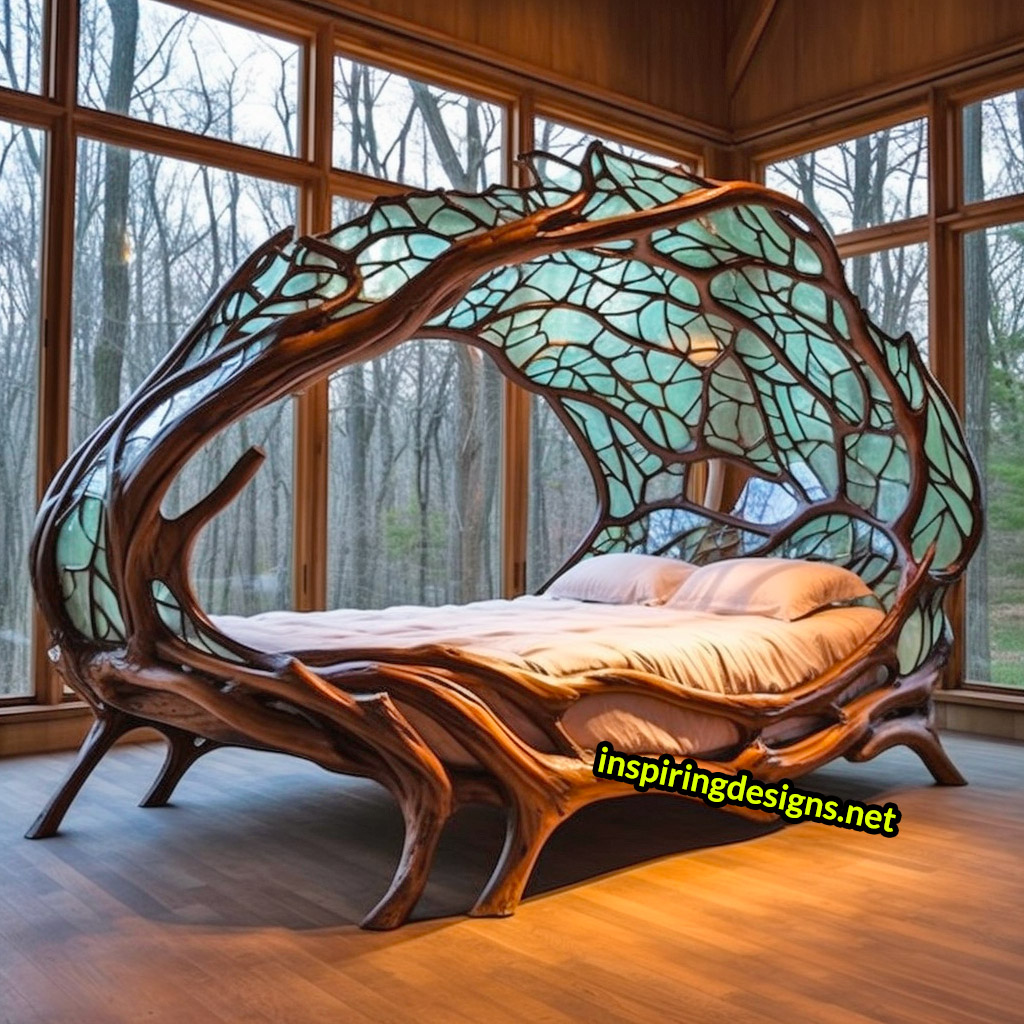 Did we mention they're a conversation starter? Forget TV. Your guests won't be able to take their eyes off your bed. "Is it a bed, or is it art?" they'll ponder, and you'll smirk knowing it's both. And then, there's the night magic. Some of these tree bed marvels come with integrated LED lighting.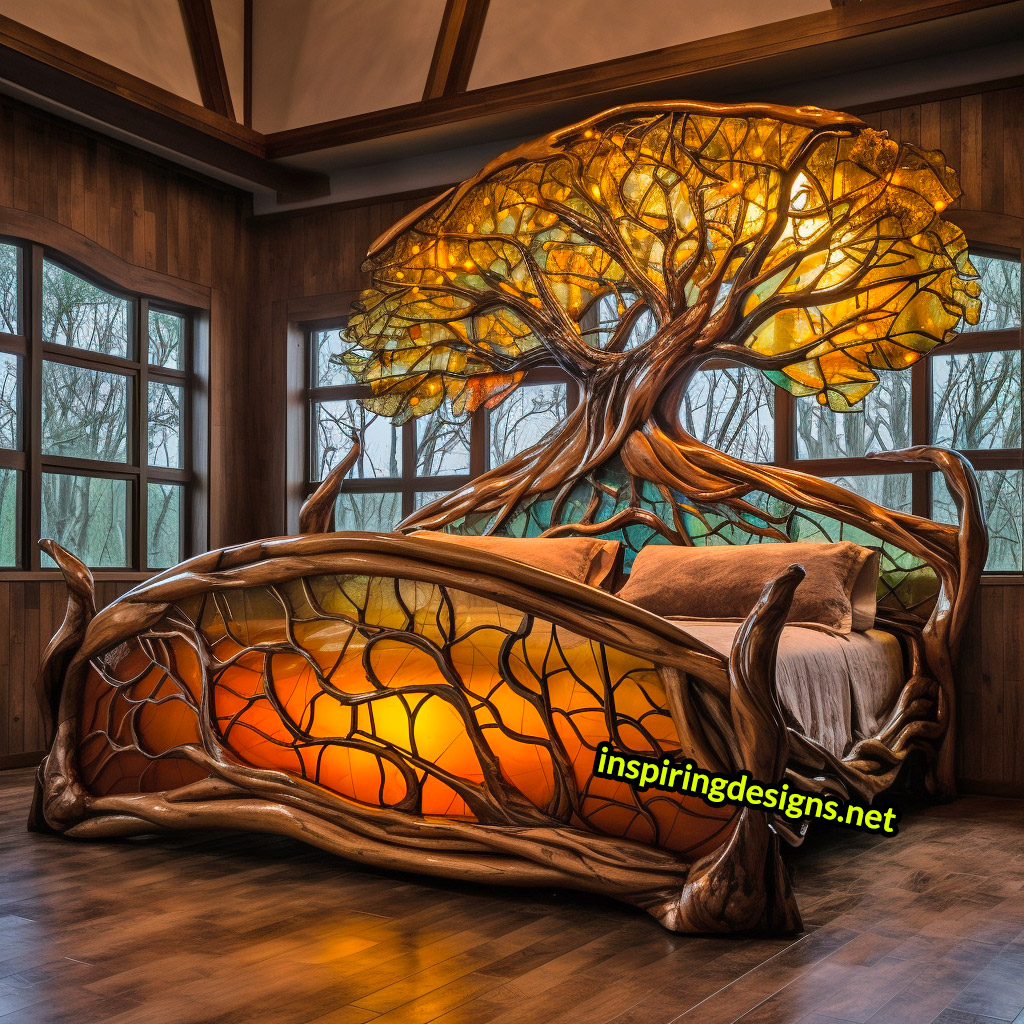 As nighttime descends, the tree designs light up, transporting you to an enchanting forest where dreams are born. It's like a lullaby for the eyes.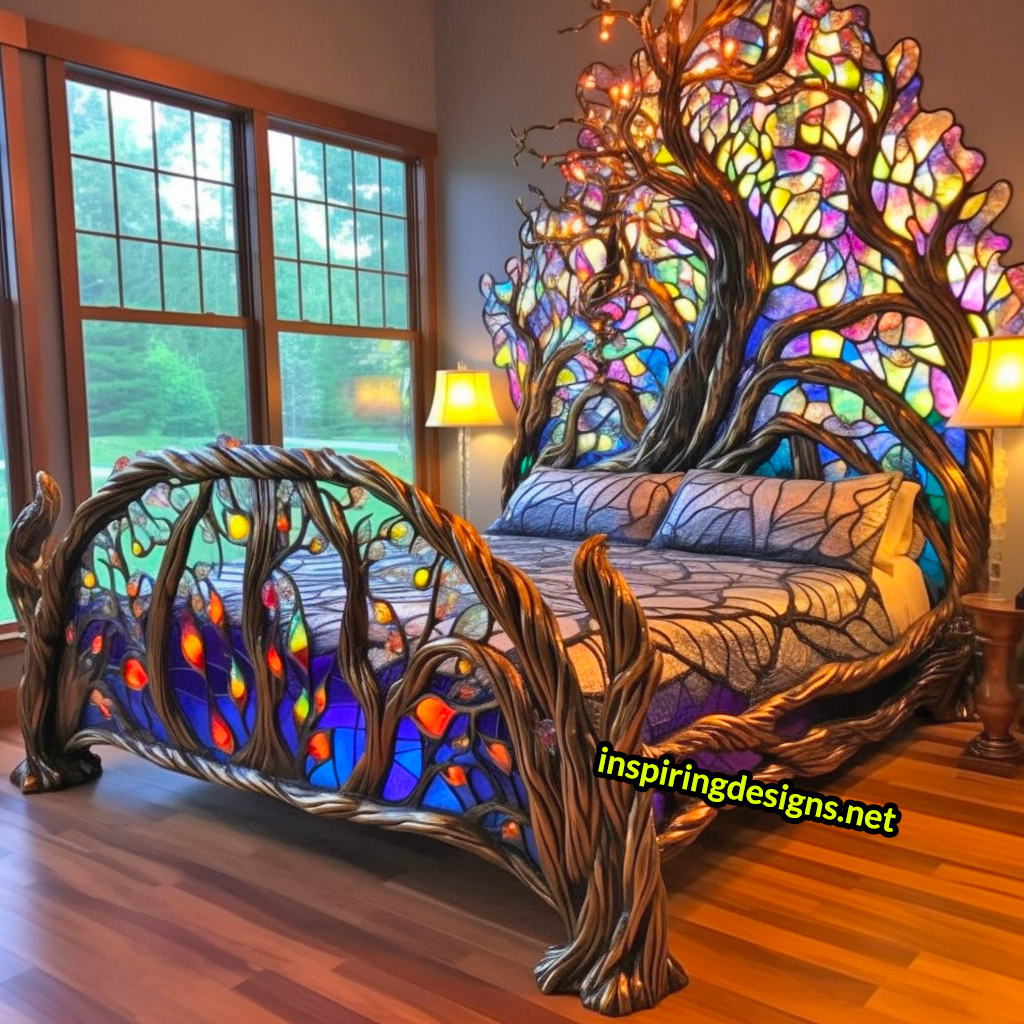 Now, we've gushed aplenty about how fabulous these beds are. But beyond their obvious beauty, there's a deeper connection they foster.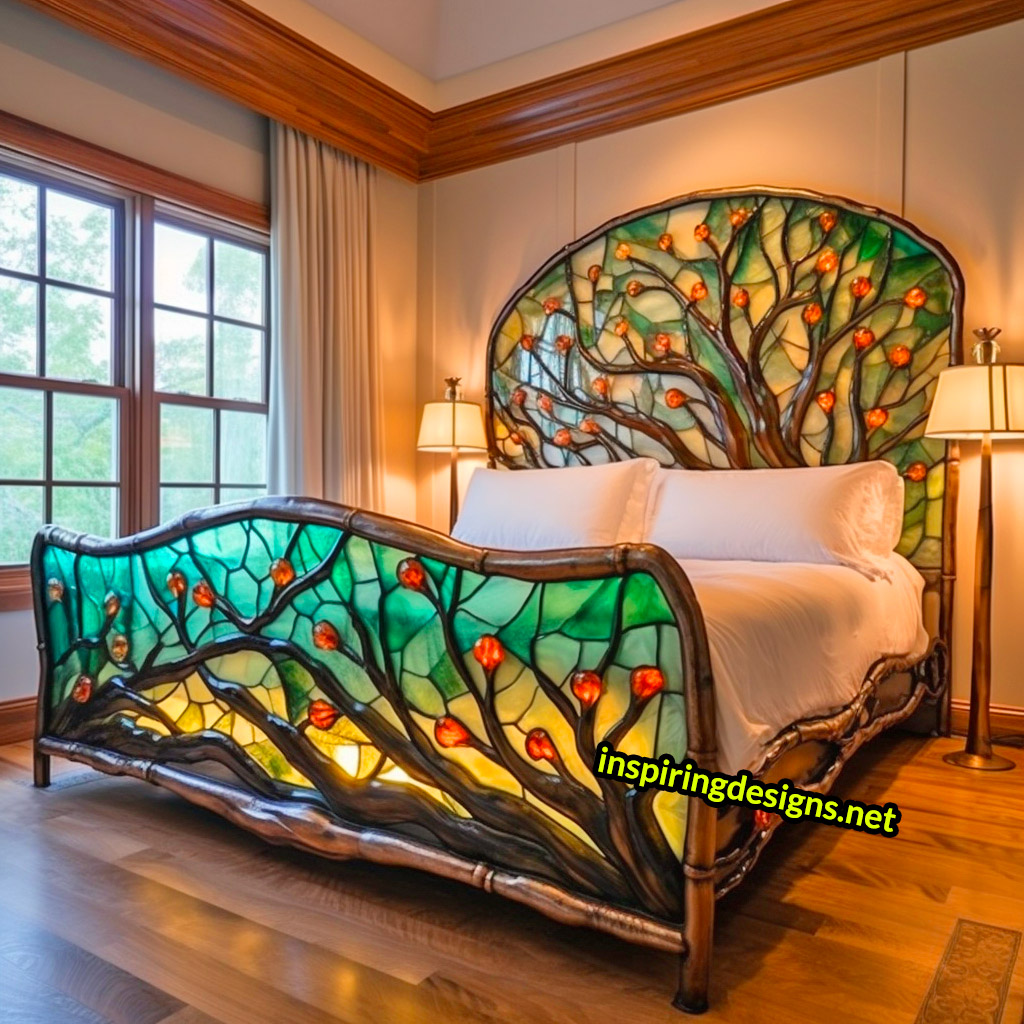 Every time you gaze upon the stained glass trees, you're reminded of nature's resilience, its grandeur, and its unparalleled beauty. It's not just a piece of furniture; it's a daily homage to the world outside.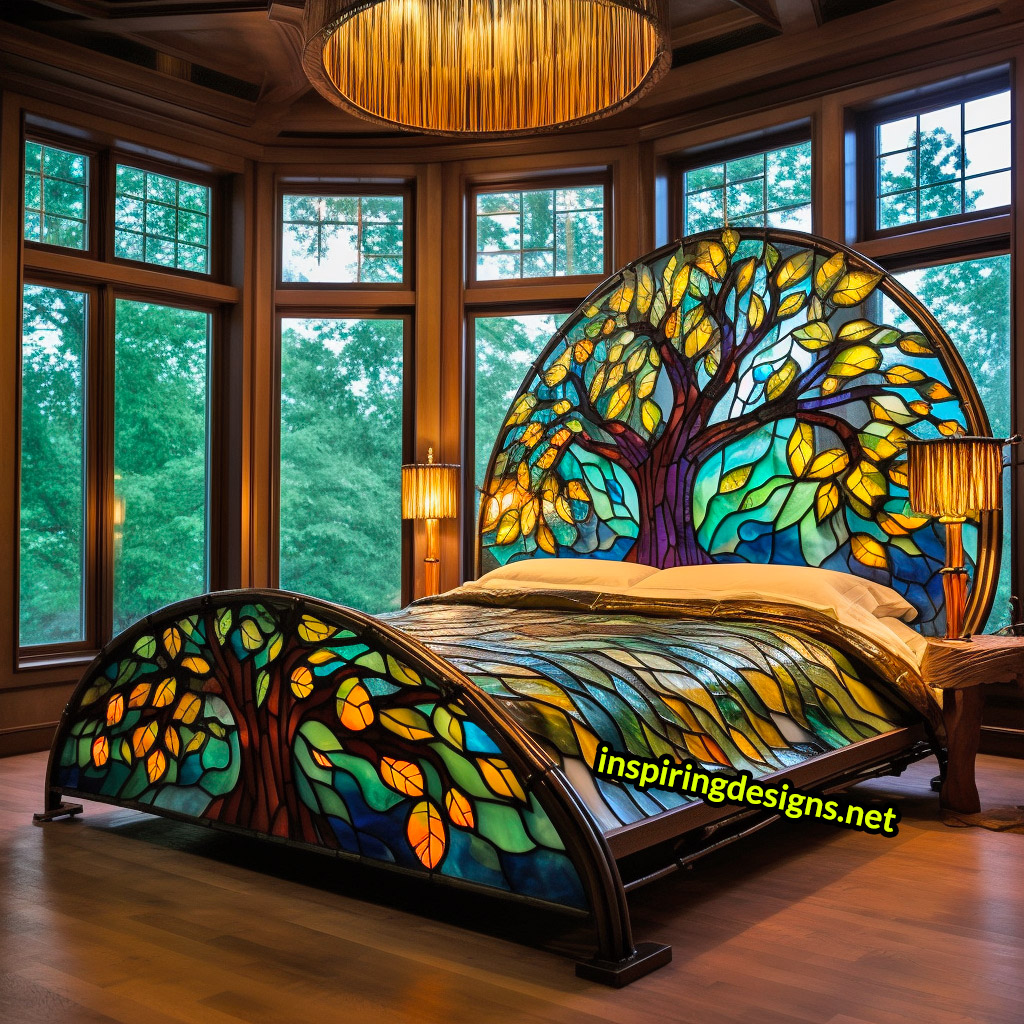 So, if you've been yearning to infuse your sleep sanctuary with something spellbinding, why look up at the stars when you can lie beneath the 'trees'?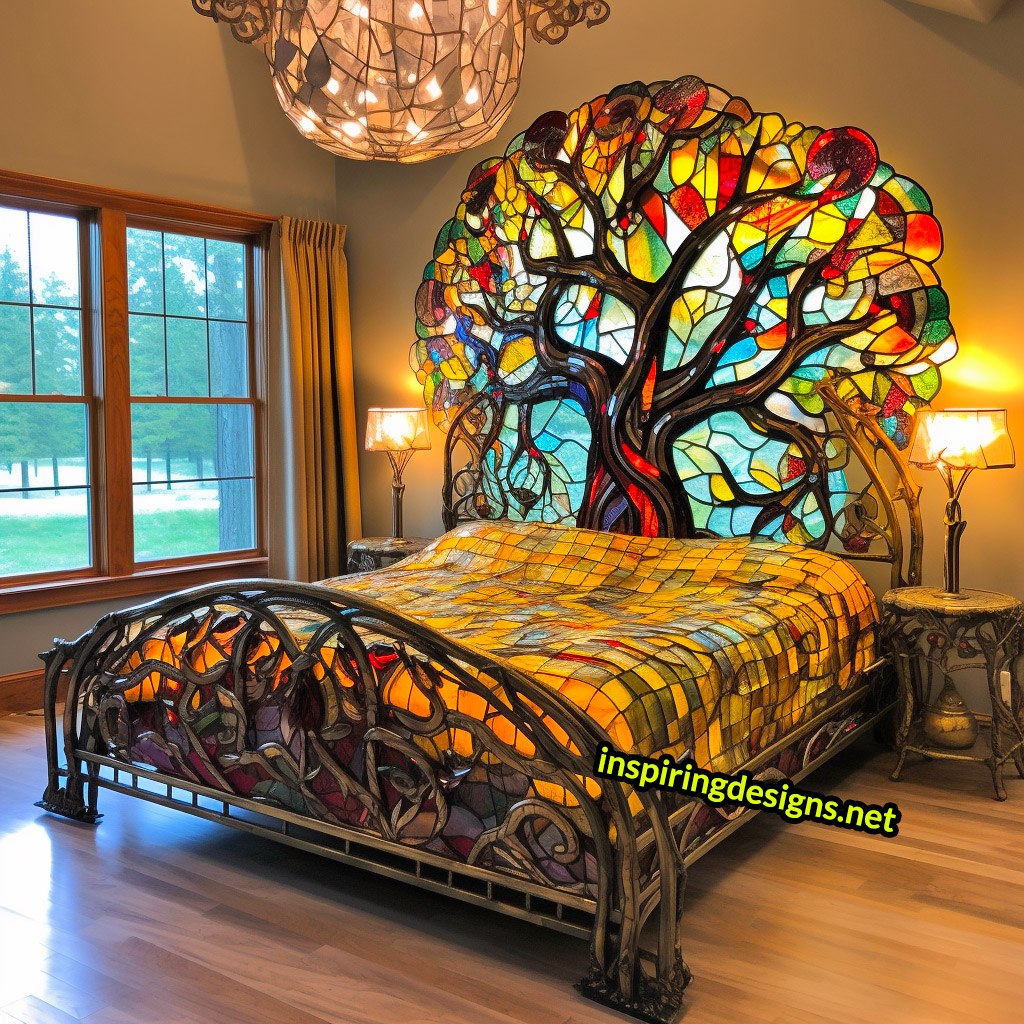 The Tree Of Life Beds aren't just beds; they're an experience, an emotion, a nightly embrace by nature herself. Sweet dreams!