In a world dominated by conventional sofas and run-of-the-mill recliners, there's a quirky newcomer in town – the oversized pumpkin lounger. It's like the Cinderella carriage of chairs, only, it's designed for some serious lounging and not so much for the ball.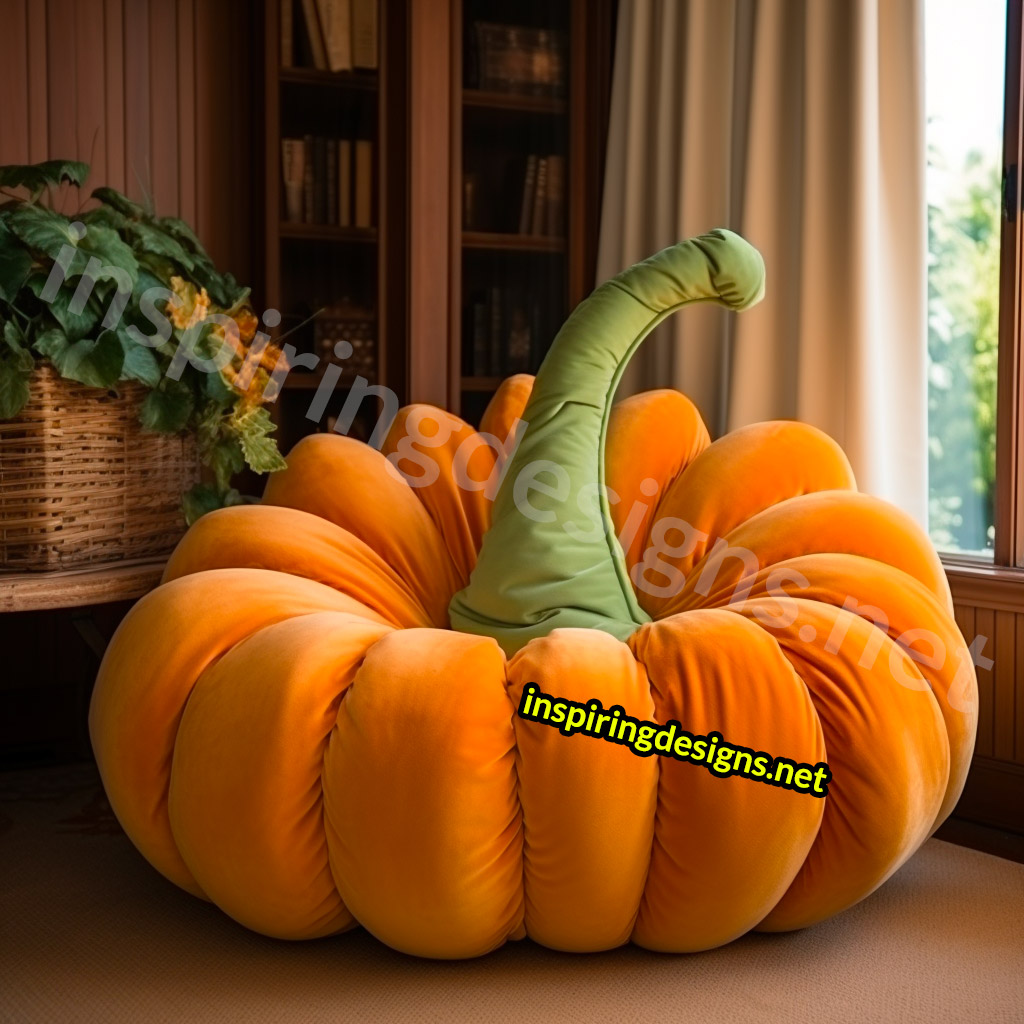 First and foremost, let's talk about the fluff. These loungers? Super soft and cozy. Dive into one and you might find yourself transported into an autumnal wonderland where the aroma of pumpkin spice fills the air.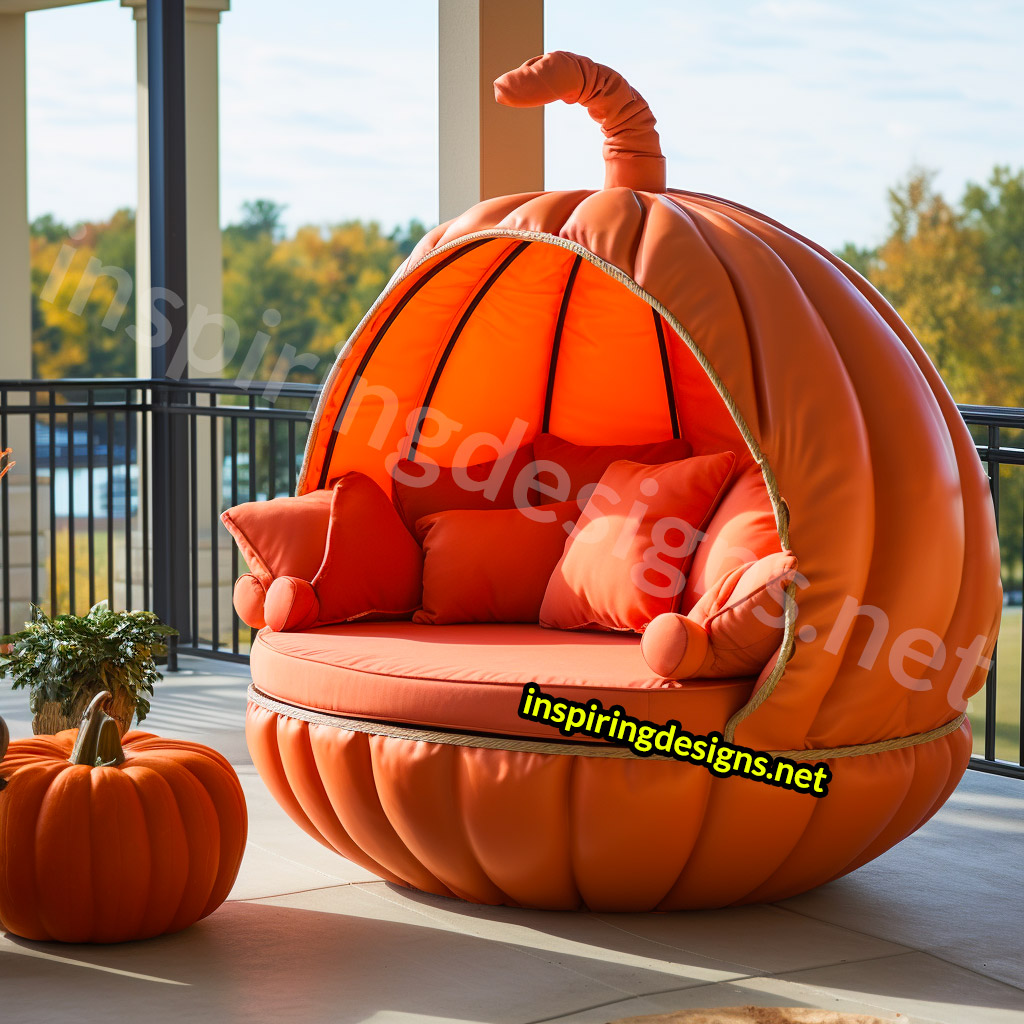 But here's the kicker: they're not just indoor accessories. Some of these magnificent pumpkin masterpieces are designed for the outdoors!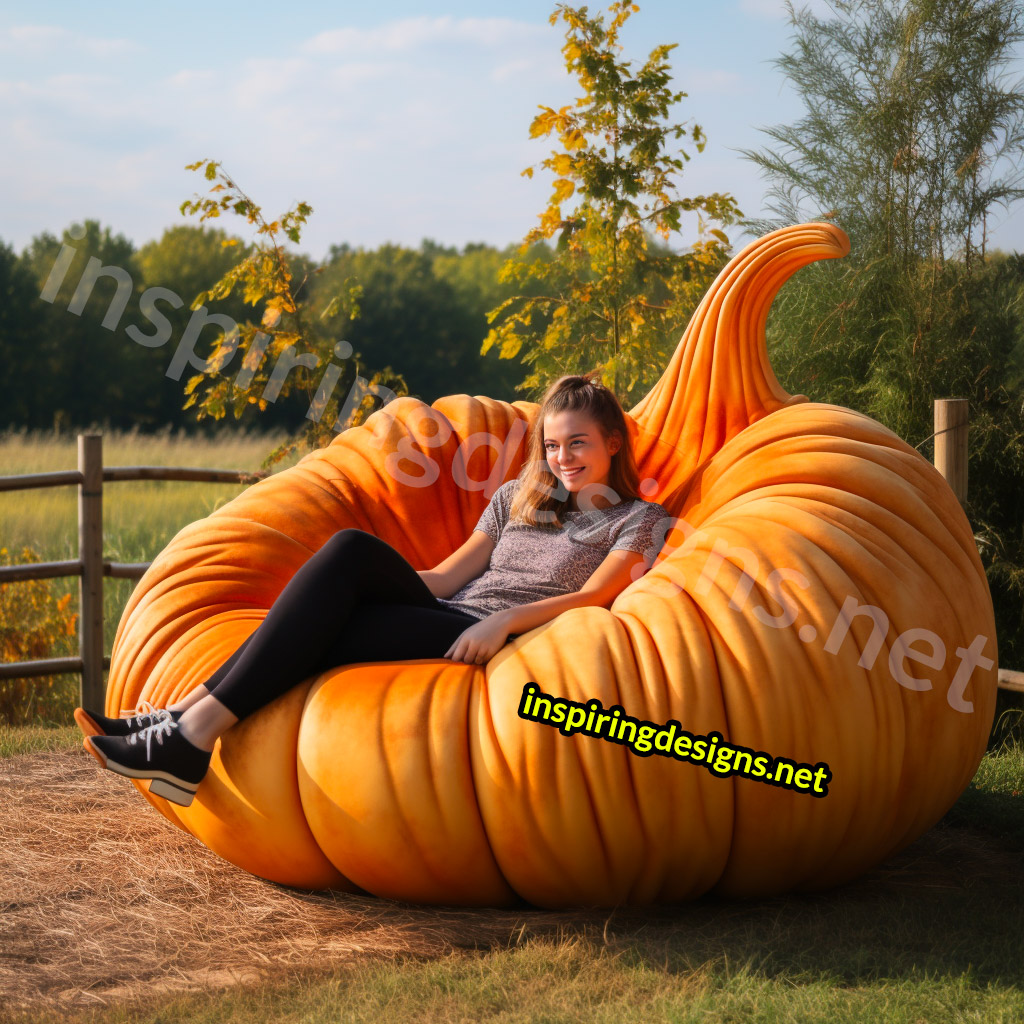 While the indoor variants pamper you with materials like cotton, leather, vinyl, and even faux leather, the outdoor editions are crafted from robust materials like wood, polyurethane, and epoxy.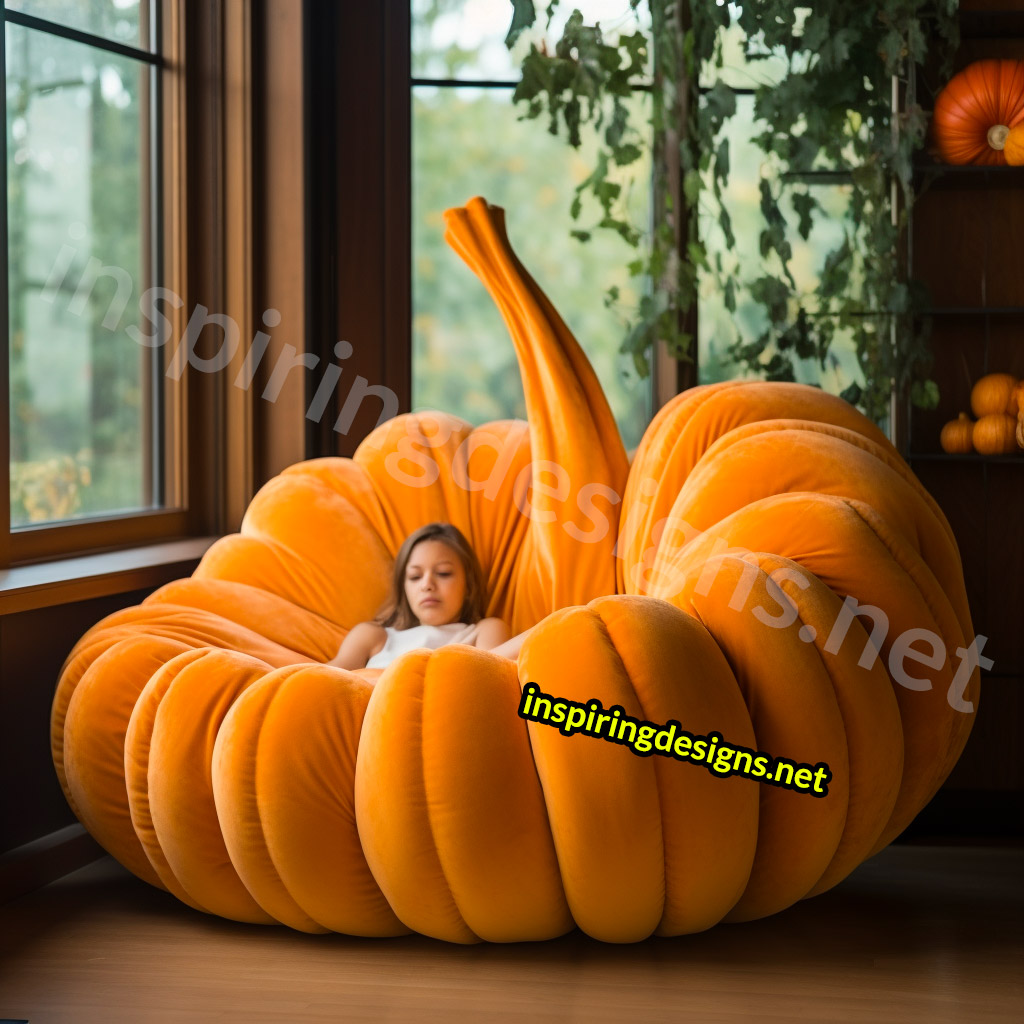 The intricate designs are so varied, it's like picking out a pumpkin from a pumpkin patch. Polka-dotted, striped, marbled – you name it. Oh, and did we mention the matching throw pillows that sometimes accompany them?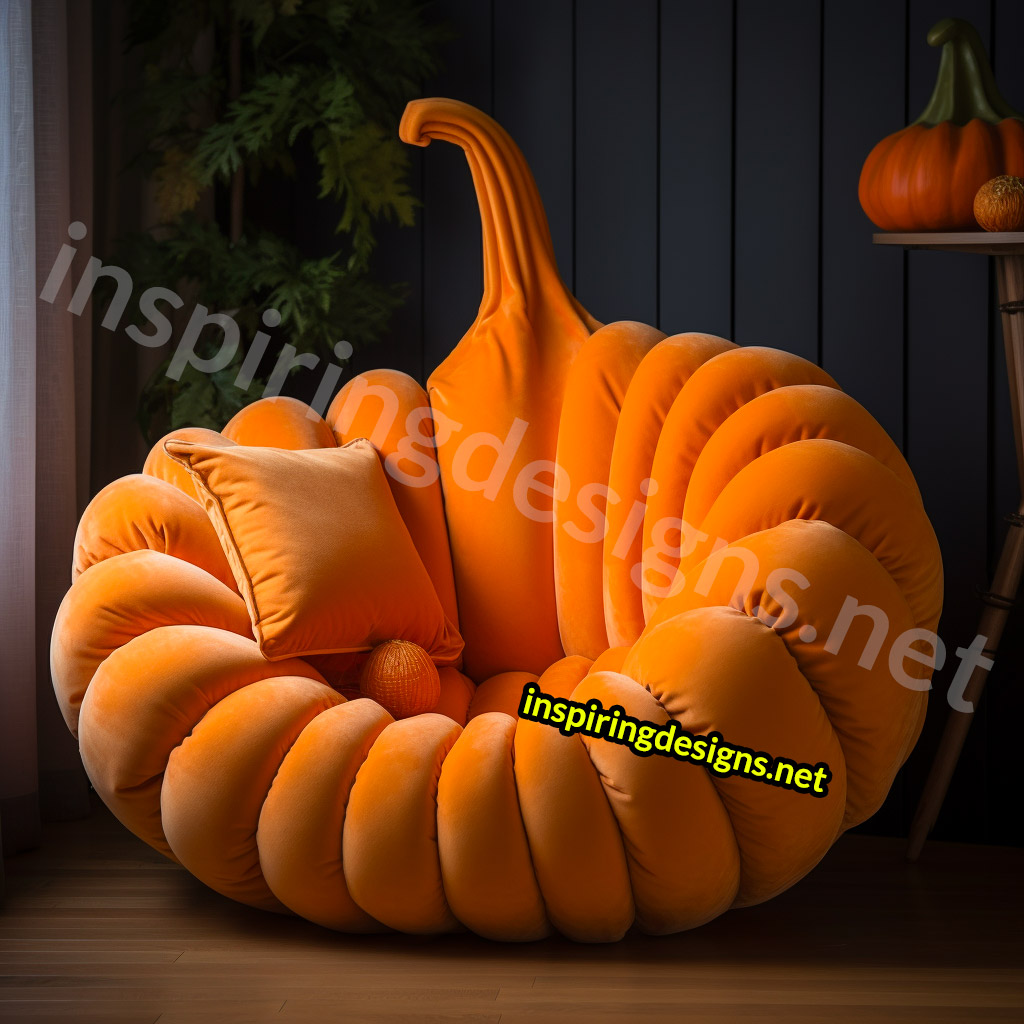 Picture resting your head on a tiny pumpkin while lounging on a giant one. If that's not an inception of comfort, what is?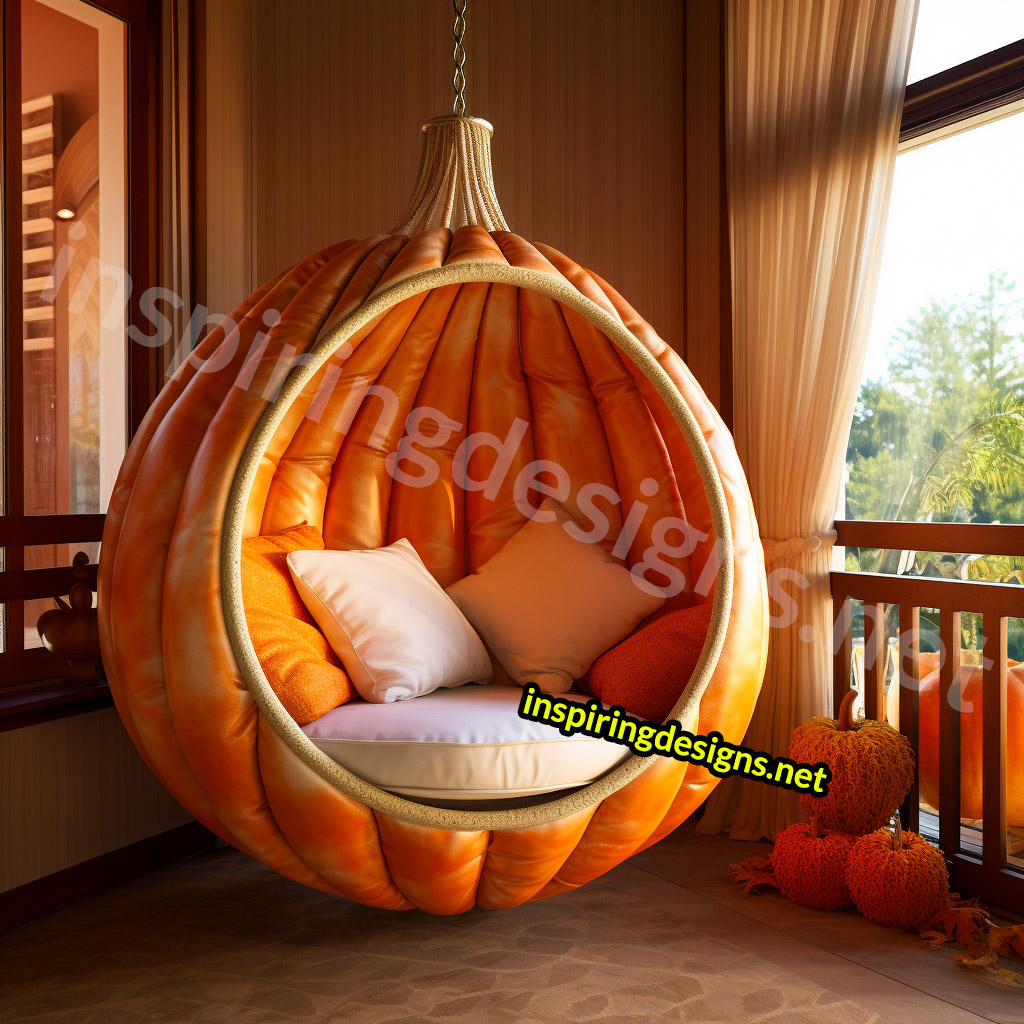 When you cozy up on one of these indoor pumpkin loungers, you're sinking into a universe of cushions. In contrast, the outdoor variants are built tougher, being weatherproof and all.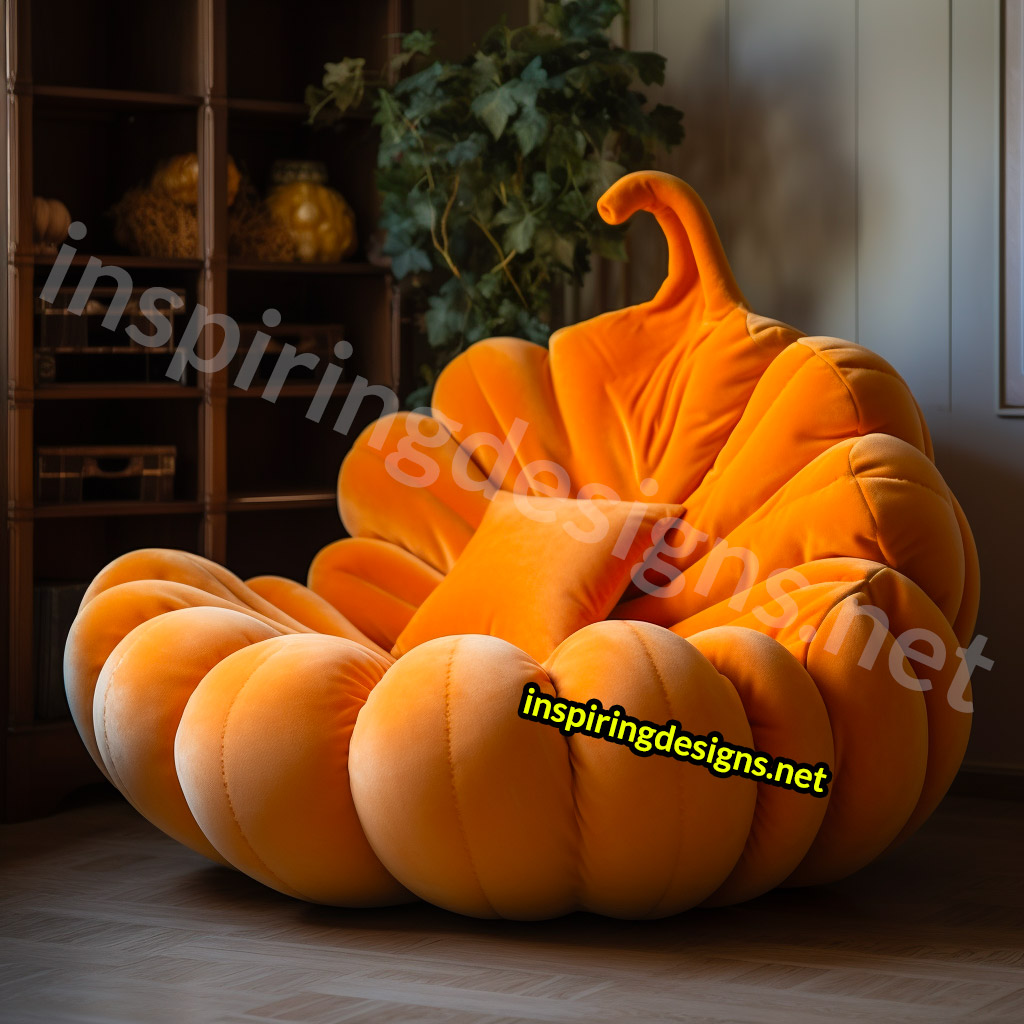 But don't mistake them for being any less luxurious. Every groove, every curve, every hue screams opulence.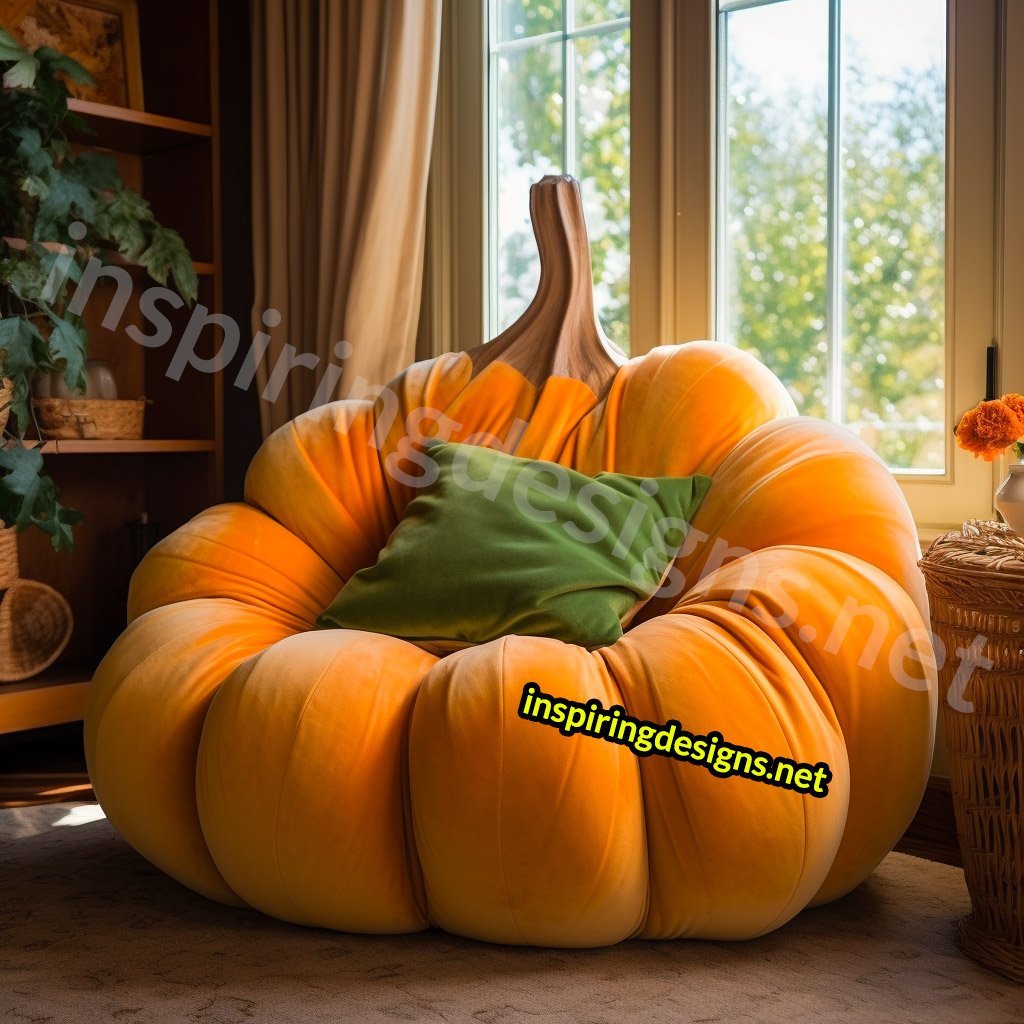 Now, where does one put such a majestic piece of furniture, you ask? For the indoors, imagine a spacious living room with rustic décor.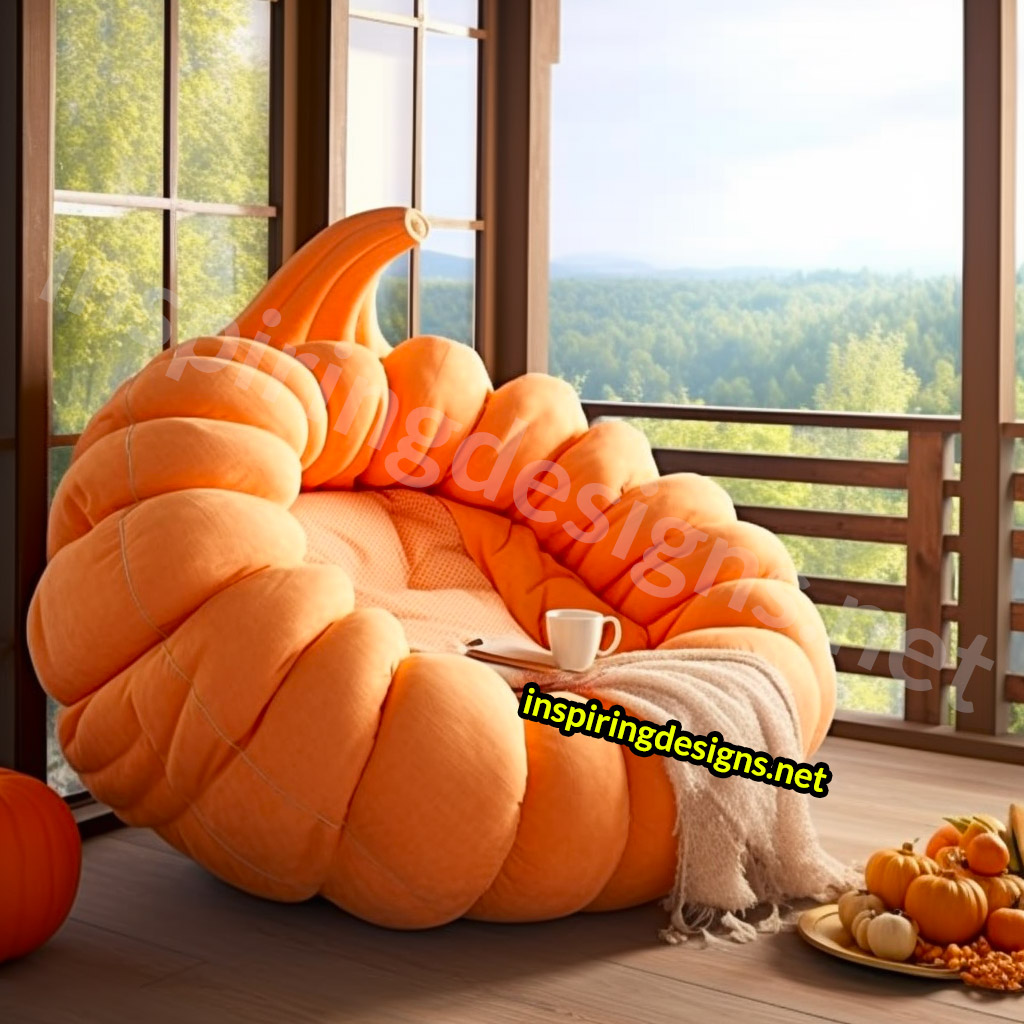 The walls adorned with earthy tones, perhaps a fireplace crackling nearby, and smack in the center – the pumpkin lounger reigning supreme.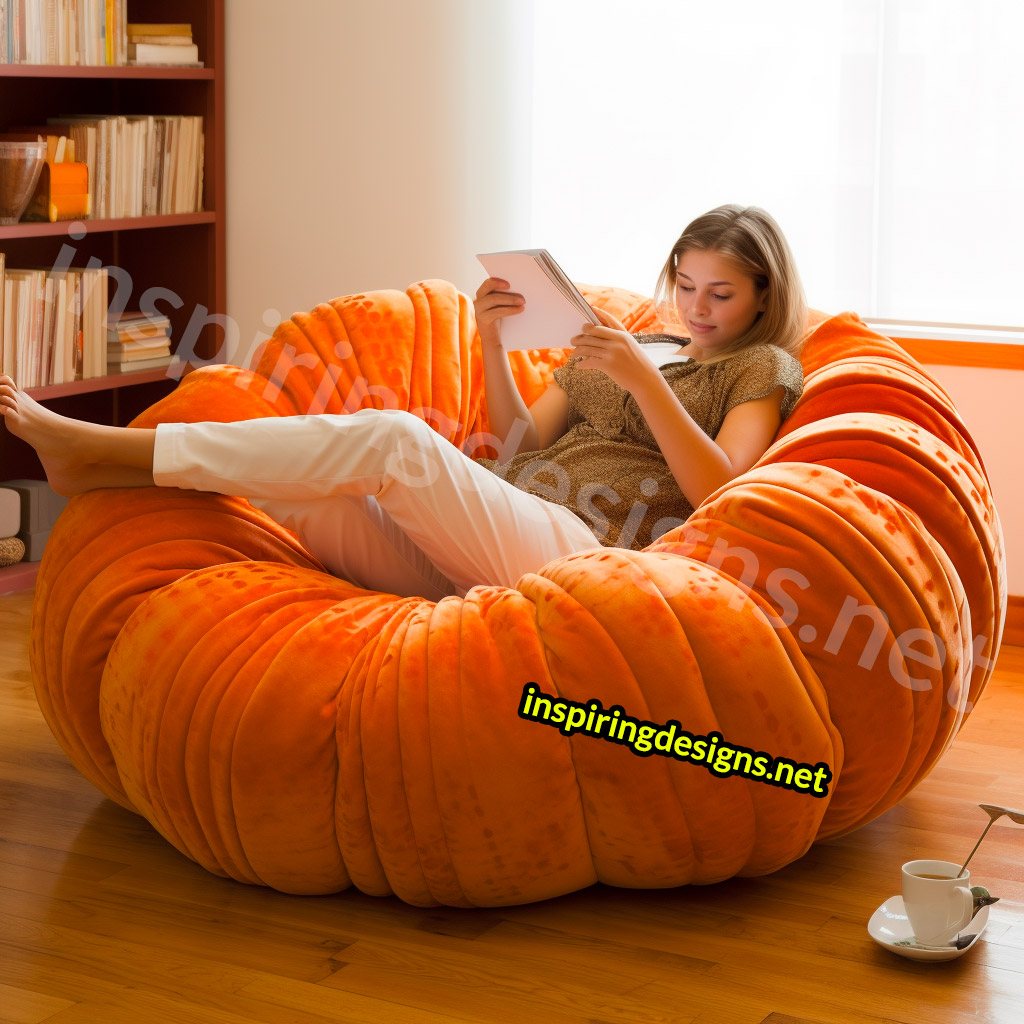 Pair it with some oversized lanterns and autumnal décor, and you have a setting that's straight out of a fairytale.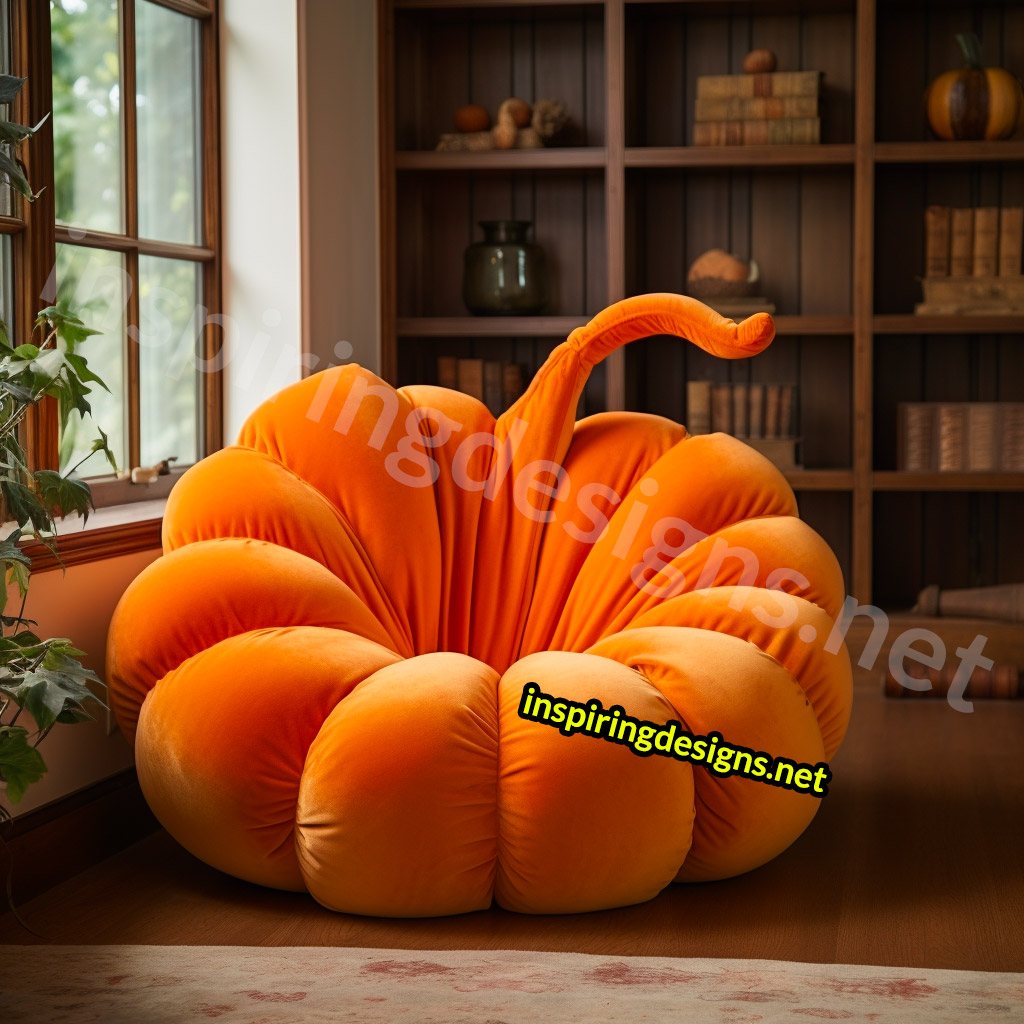 As for the outdoor pumpkin lounger, picture it amidst a garden, surrounded by golden fall foliage. Perhaps right beside a water feature, or under a canopy of trees. It's the ideal nook for those serene evening reads or morning brews.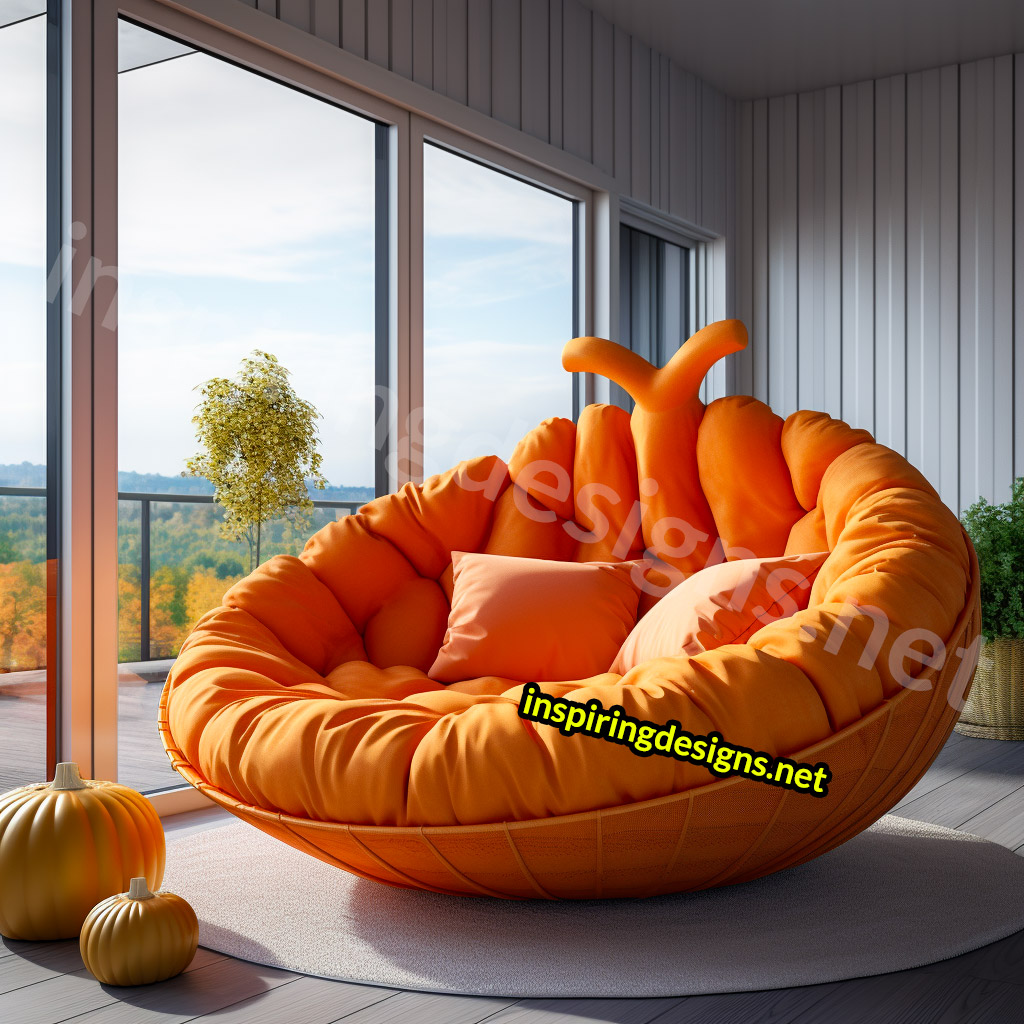 Speaking of fall-inspired furniture, there's a previous article we've penned about the captivating giant autumn leaf-shaped chairs. These beauties would perfectly complement your pumpkin throne, completing the autumnal panorama.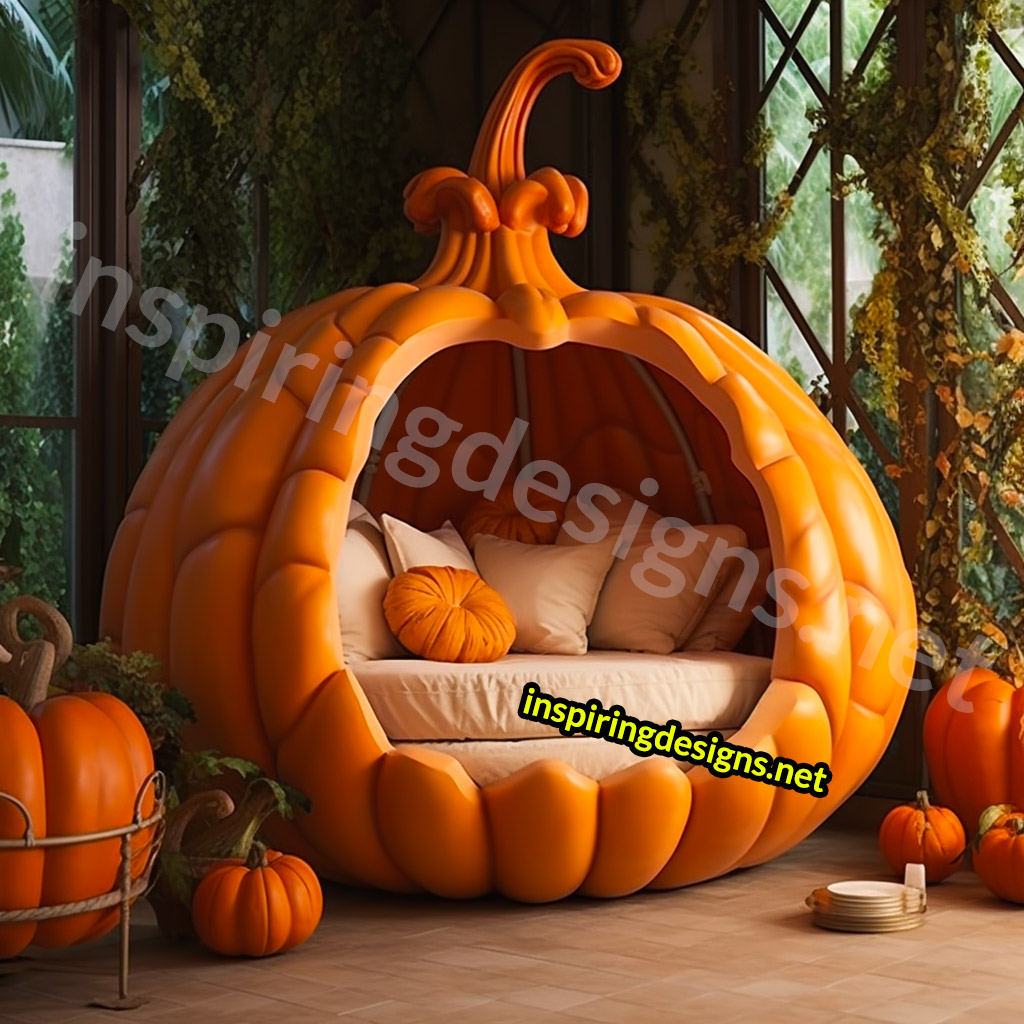 A pumpkin lounger isn't just a chair; it's a statement. Anyone stepping into a room or a garden boasting one of these is bound to go, "Whoa, is that a… giant pumpkin you can sit on?" It's whimsical, it's delightful, and it's the conversation starter you never knew you needed.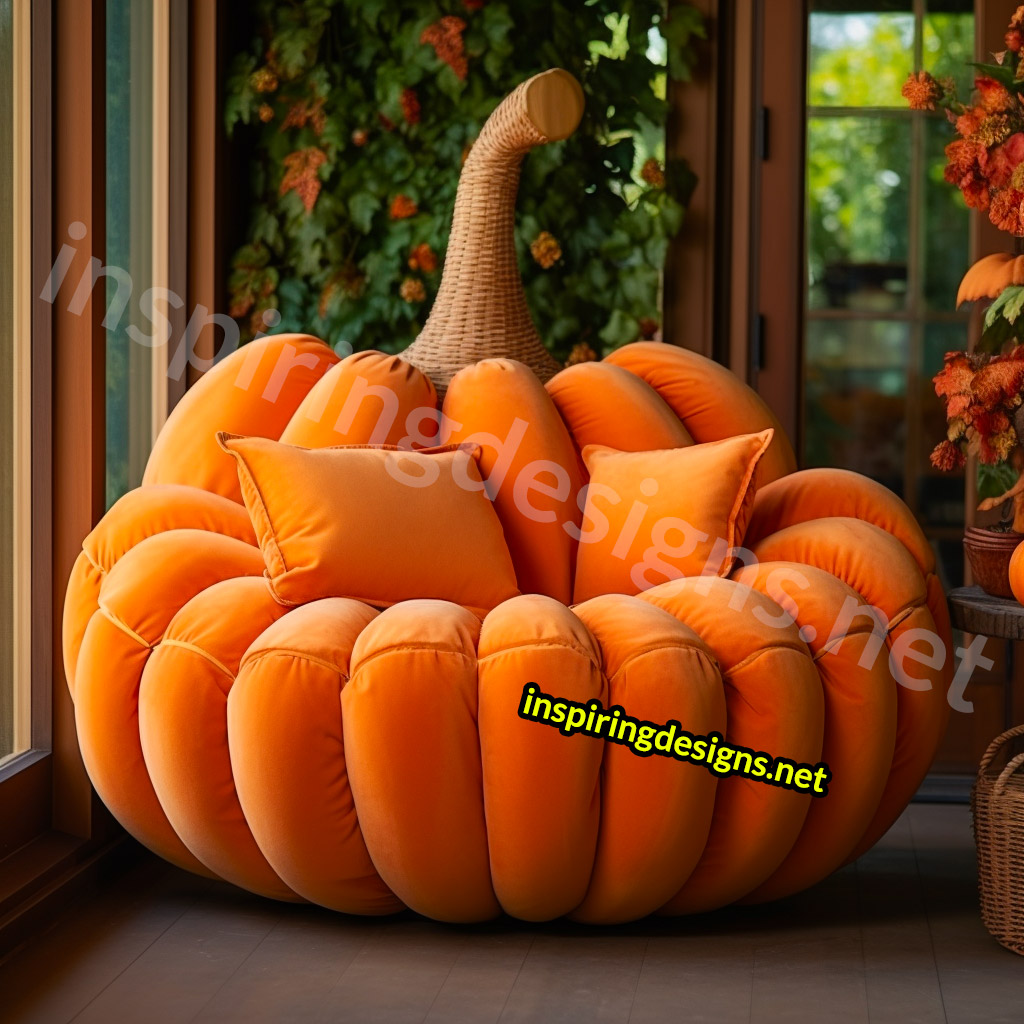 Now, you might wonder, "Can I share this magnificent pumpkin lounger with someone?" Absolutely! These loungers aren't called oversized for nothing.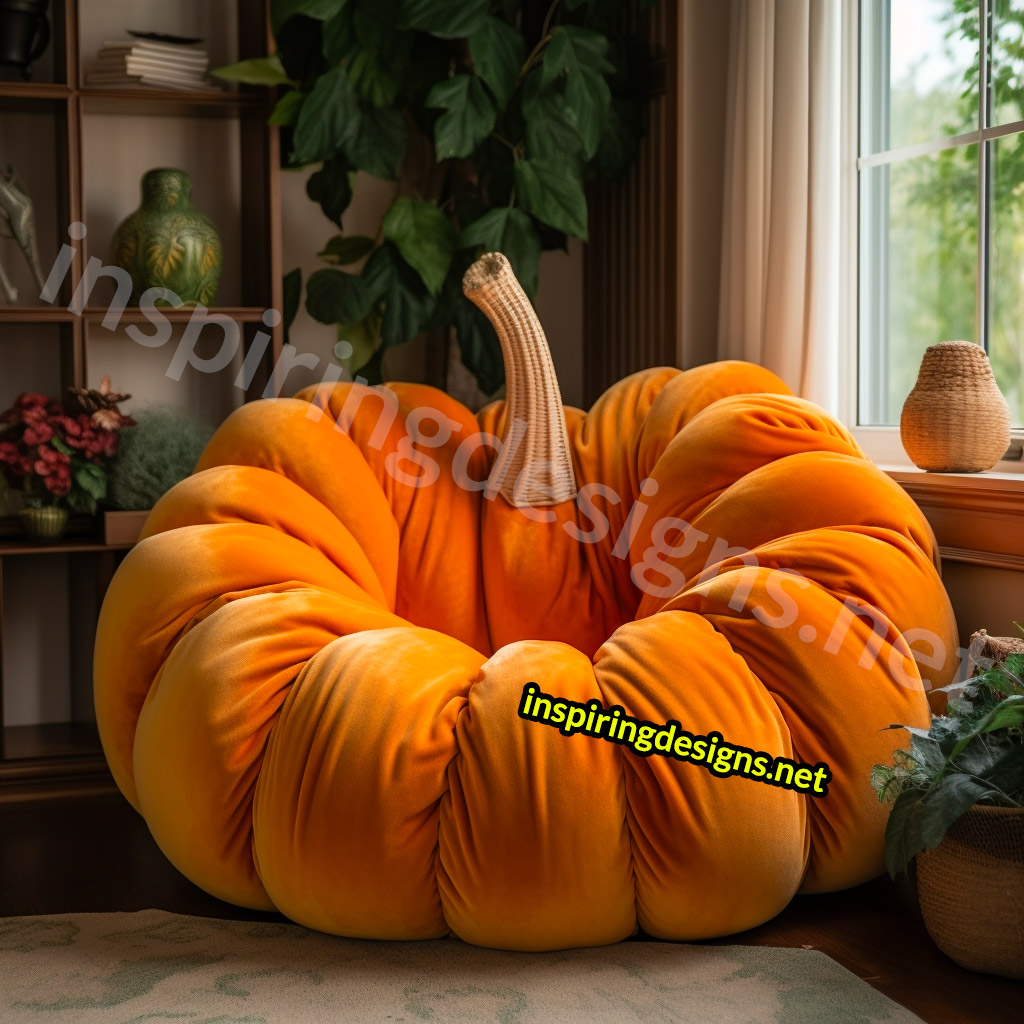 Ranging typically from 5 to 8 feet in diameter, most of these can comfortably accommodate anywhere from one to three individuals, depending on the specific design you pick.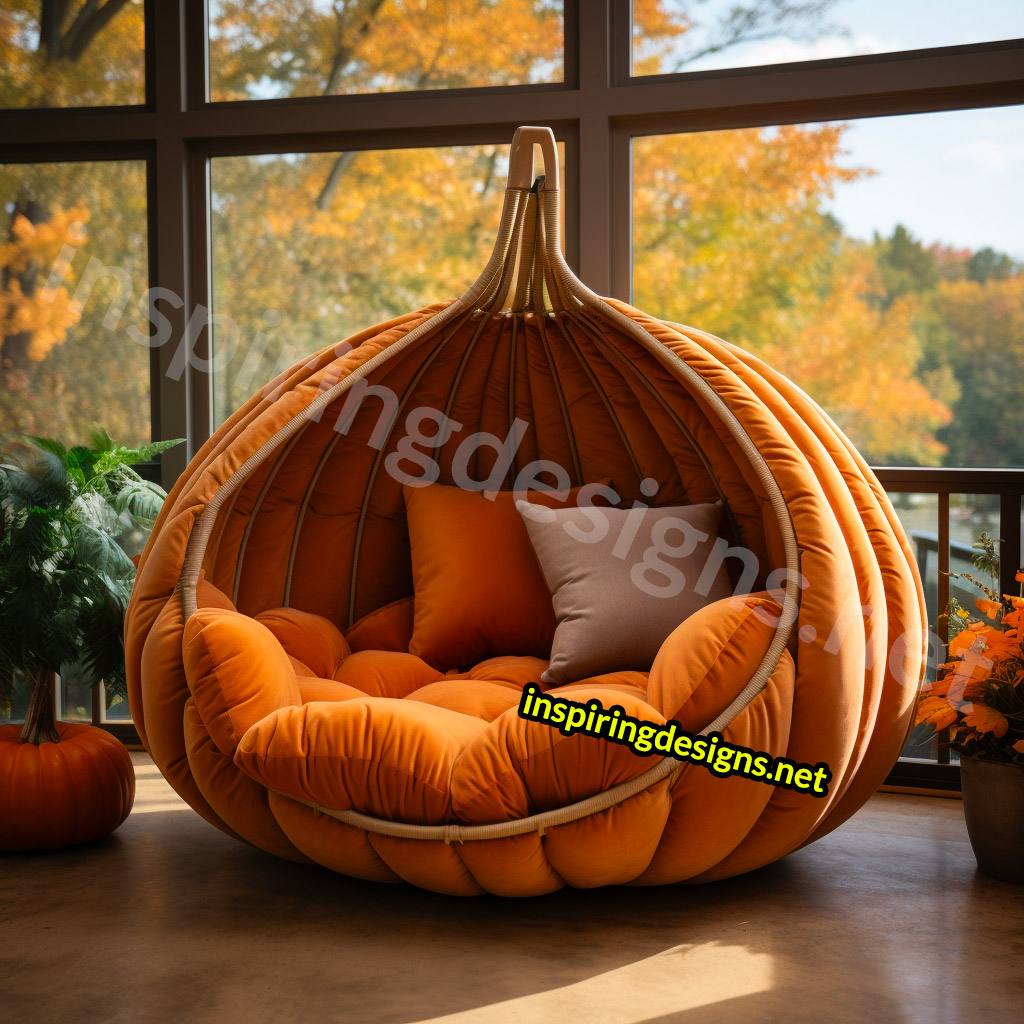 In essence, the oversized pumpkin lounger is the epitome of fall splendor. It combines luxury, fun, and comfort in a way that few pieces of furniture can.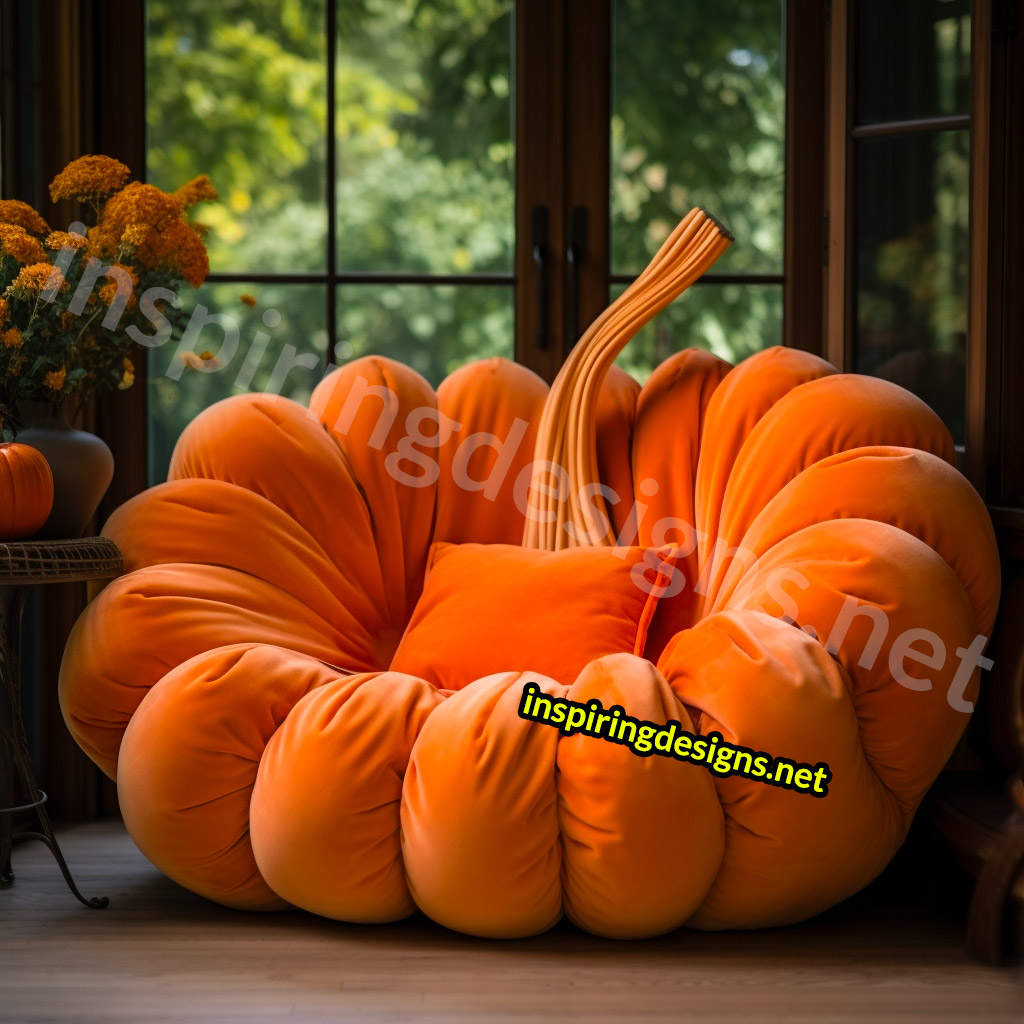 Whether you're a staunch autumn enthusiast or just someone with a penchant for the unique, these loungers are set to add that touch of magic to your spaces.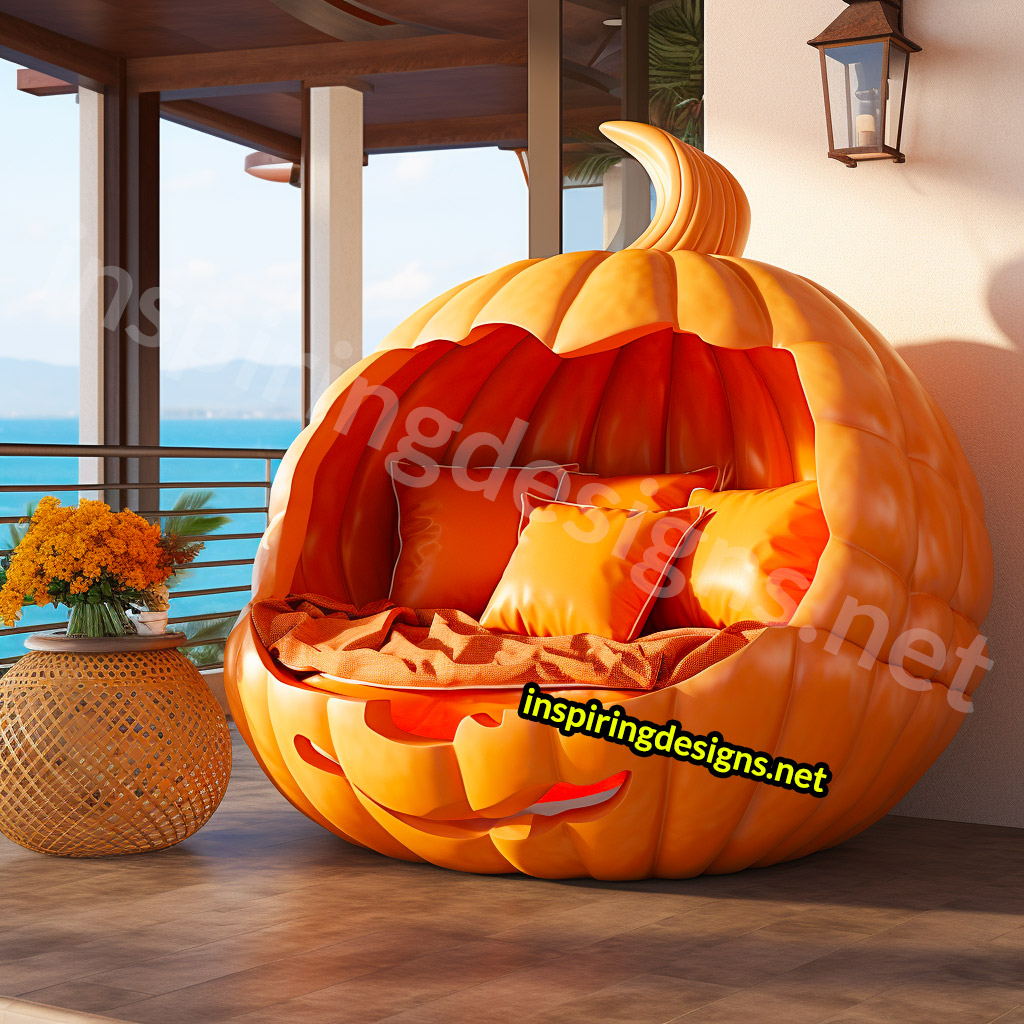 So, as the leaves turn gold and the air gets crisp, it might just be time to hop onto a pumpkin – not for a trip to the ball, but for a leisurely lounge like no other.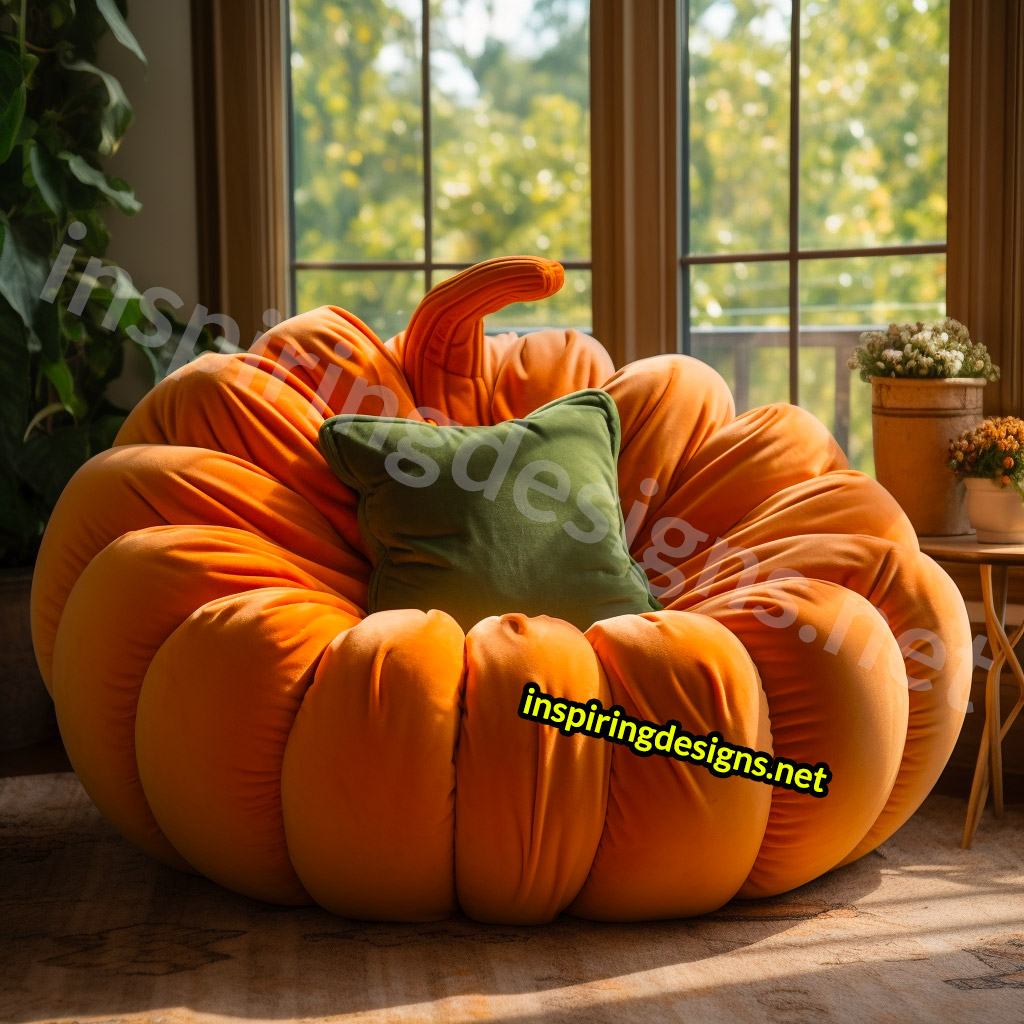 You can find similar pumpkin shaped chairs on Amazon here!