Welcome to a galaxy far, far away, right in the comfort of your living room. It's not just about Star Wars themed posters or action figures anymore; we're talking about oversized Star Wars themed egg loungers!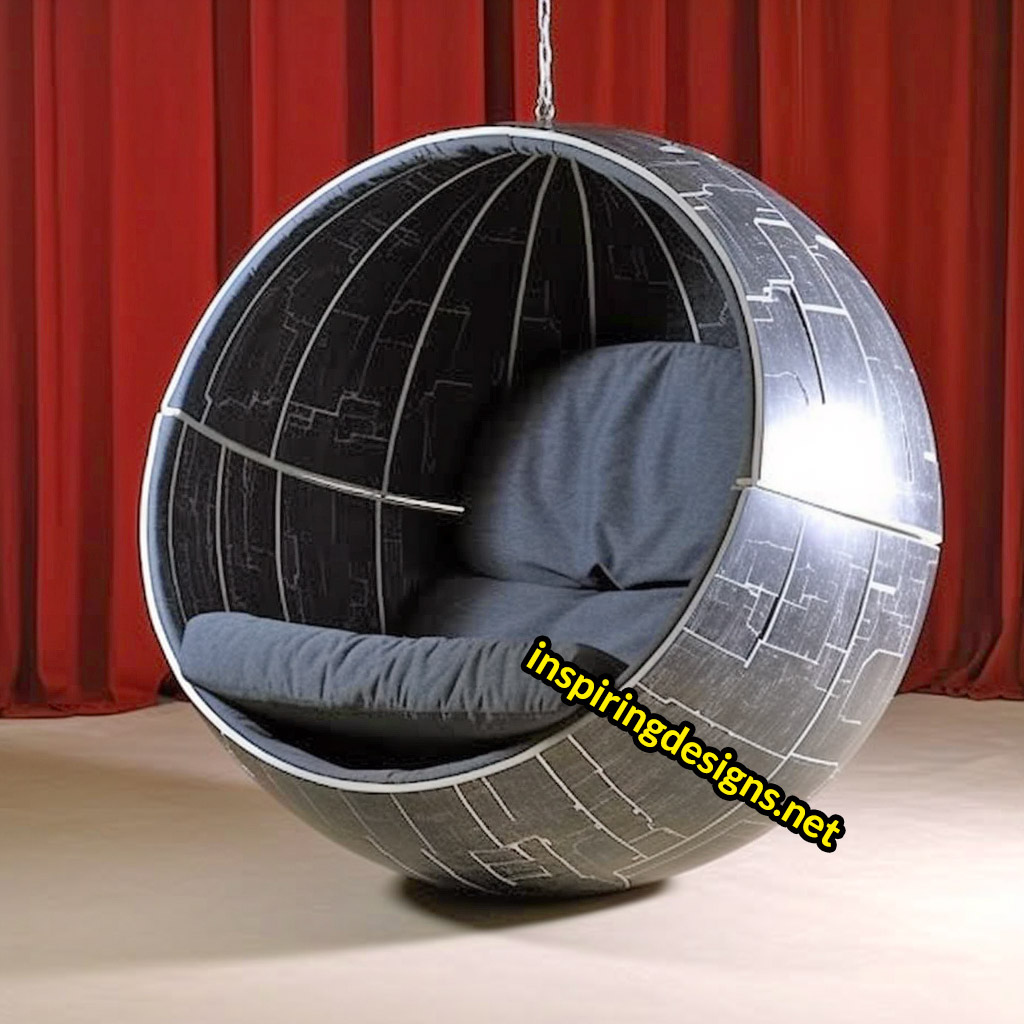 Have you ever wished to take a cozy nap inside BB-8 or chill out in the belly of the Death Star? Maybe you've dreamt of unwinding within R2D2 or hanging out in Darth Vader's infamous helmet?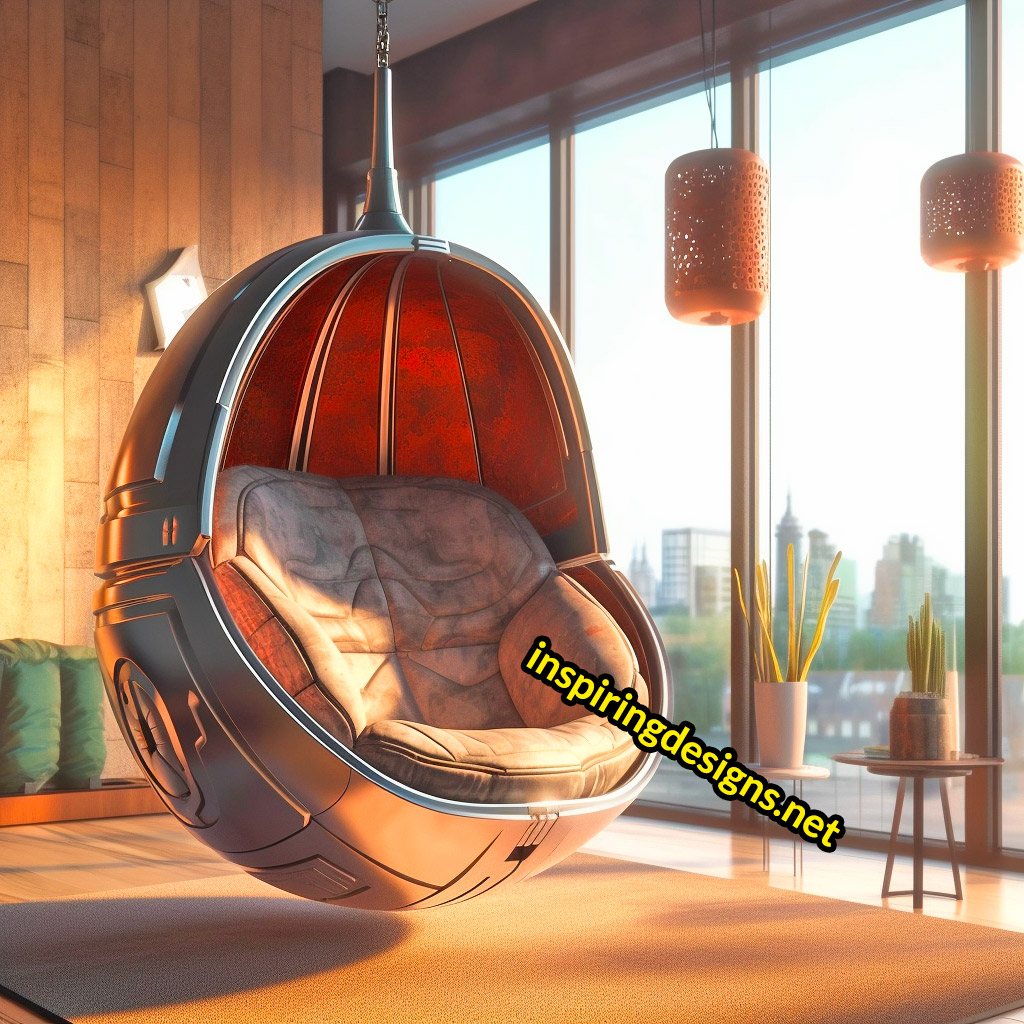 Well, dream no more, because the universe has answered, and the answer is larger than life!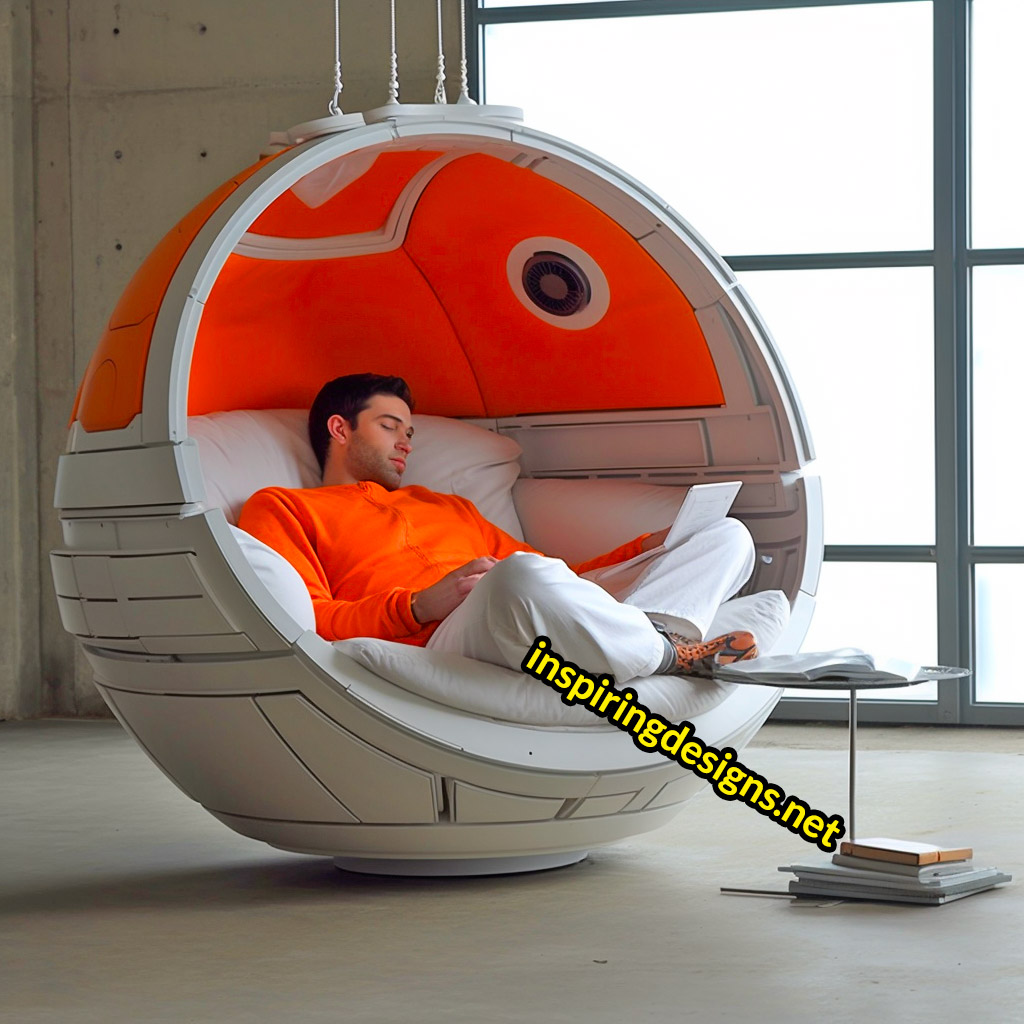 These egg loungers are more than just furniture – they're portals to an epic saga. They are beacons of fan love, manifested in ultra-luxurious, detailed designs, ensuring they look just as good as they feel.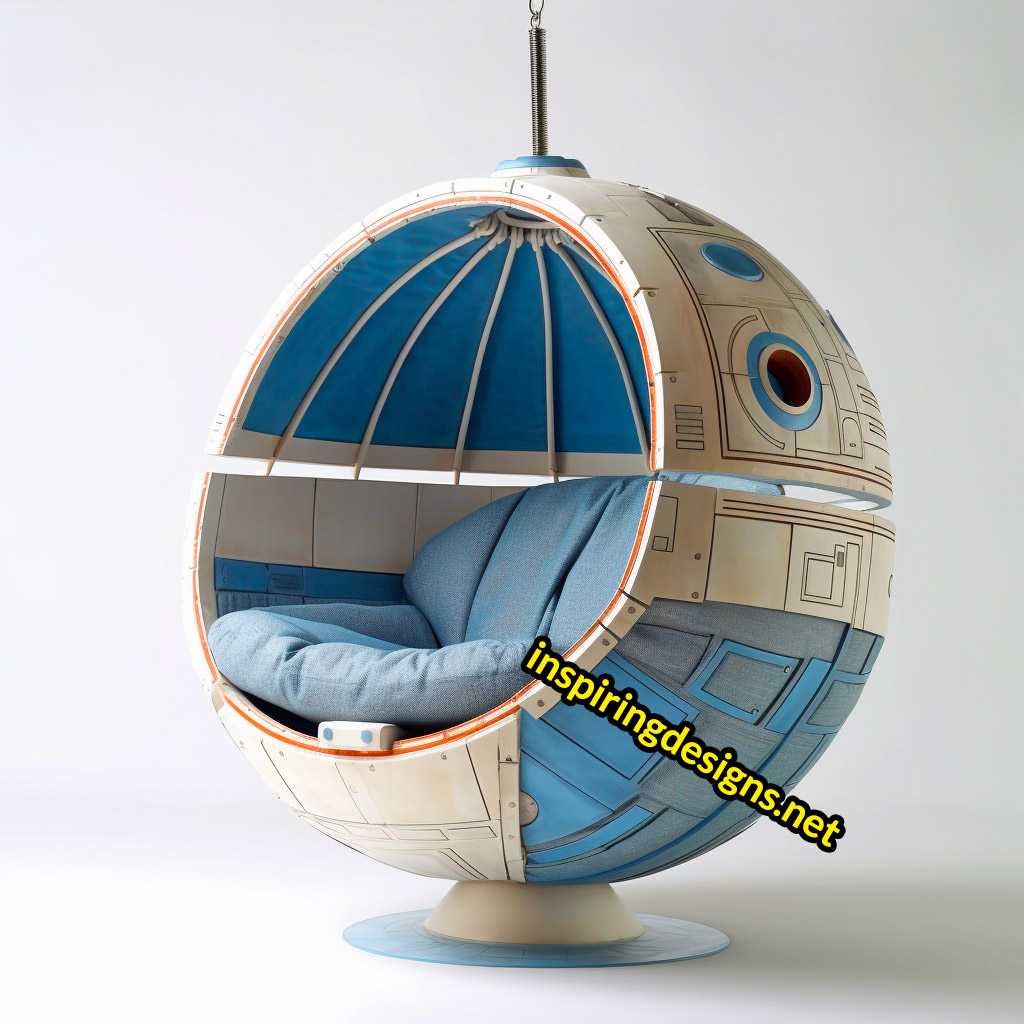 No detail is spared in the making of these incredible loungers; it's as if they've popped right out of the movie screen and into your home.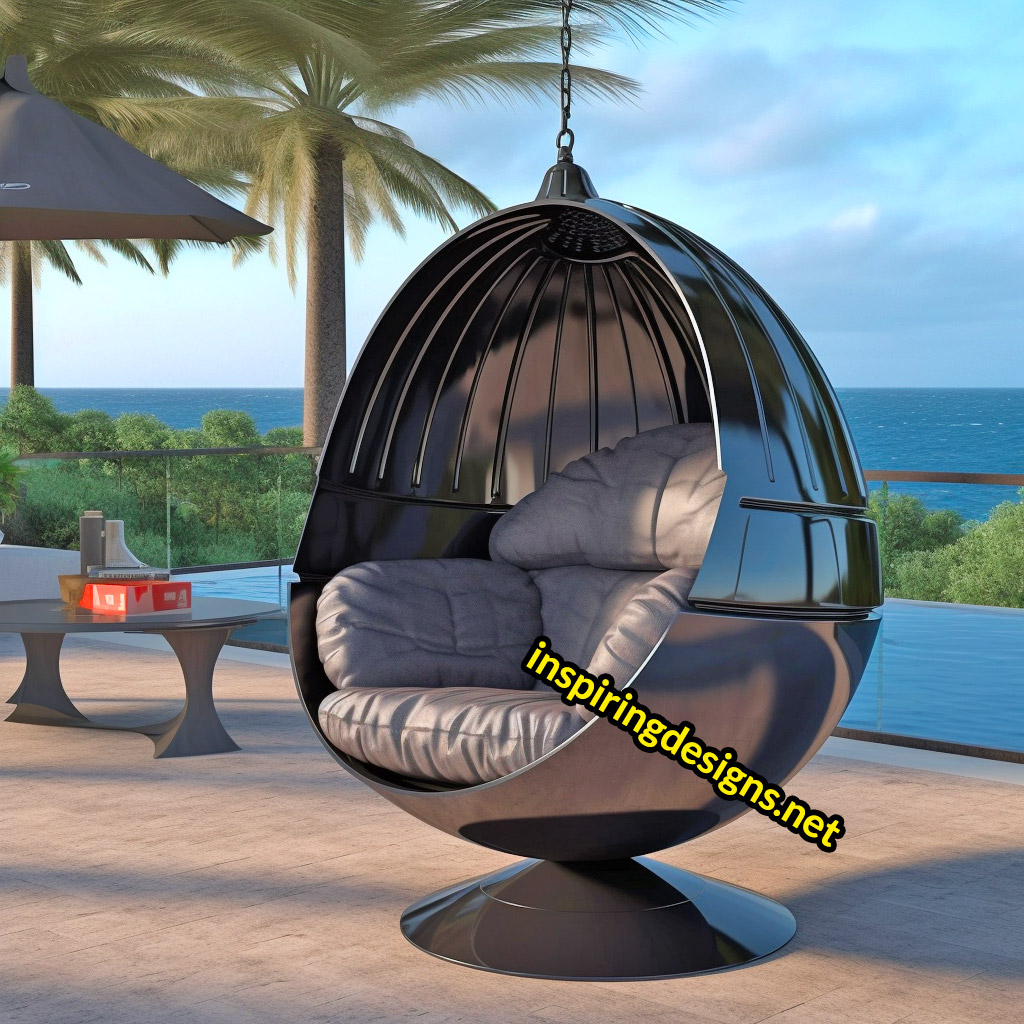 One step inside these loungers, and you're enveloped in an avalanche of comfy cushions. Whether you're planning to dive into a new book, catch a quick siesta, or simply lounge around, these egg chairs provide a comfy cocoon.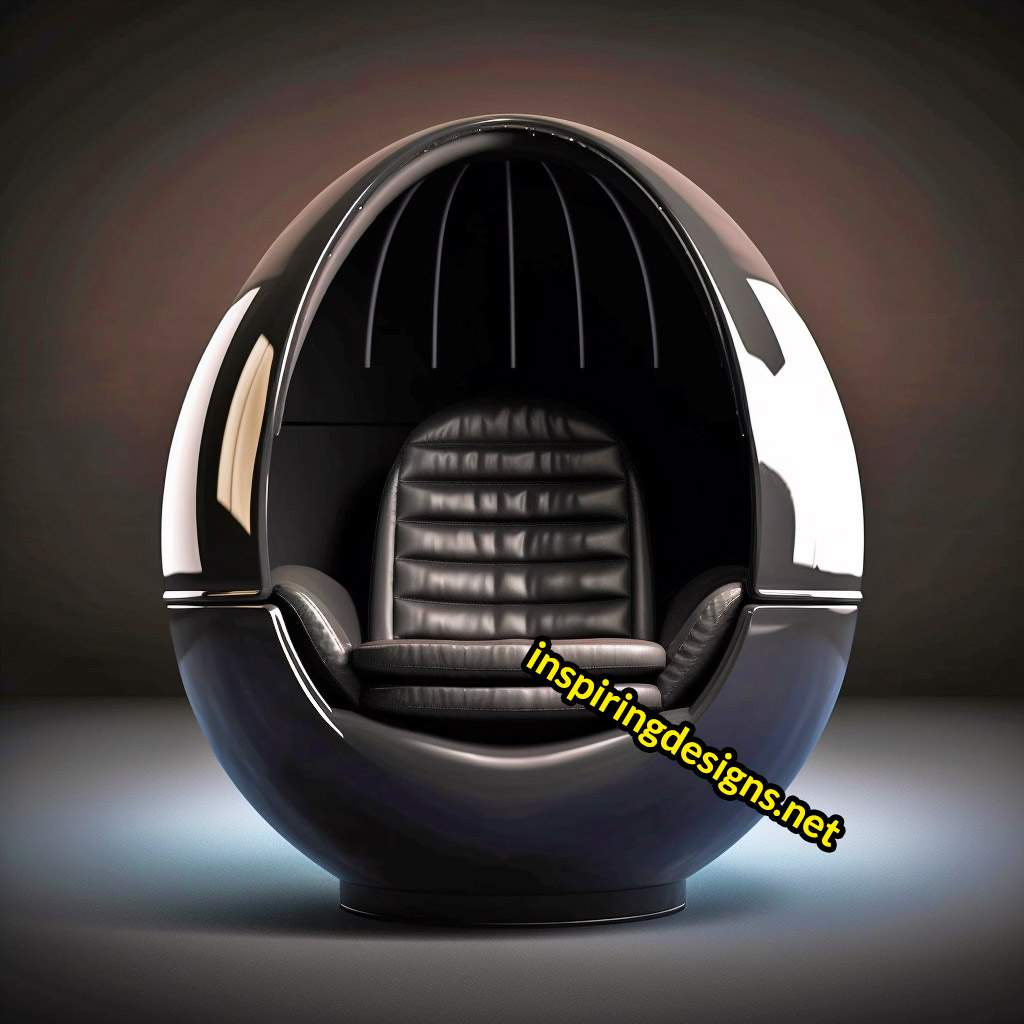 They even drown out outside noise, giving you the peace and quiet you need to recharge or retreat into your own personal Star Wars story.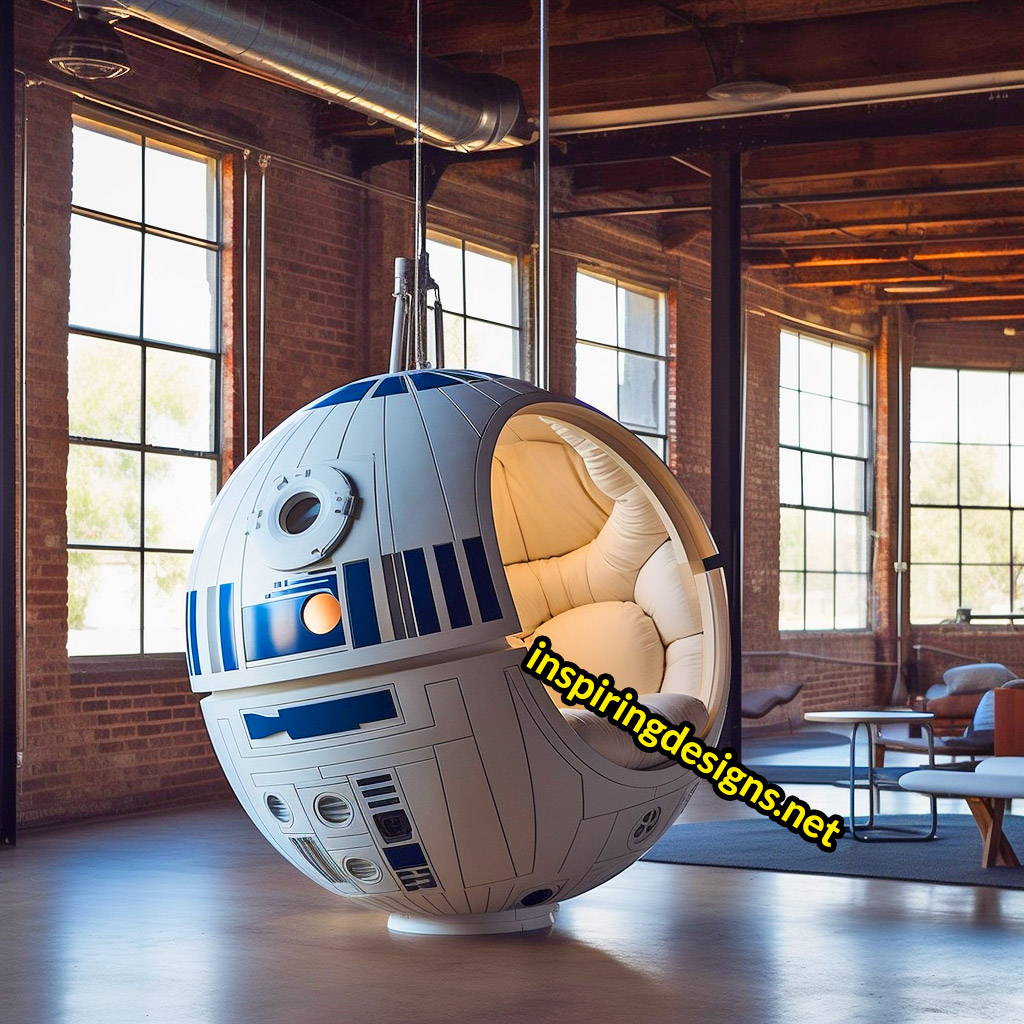 Worried about getting a bit stuffy inside your Star Wars universe? Fear not! Our designers have thoughtfully included ventilation on the back wall to ensure fresh air is always on the menu. So sit back, relax, and breathe easy.
Now, let's talk about how to seamlessly incorporate one of these marvels into your interior decor. The nature of the design, being both quirky and iconic, means they'll fit perfectly in a modern or eclectic interior design style.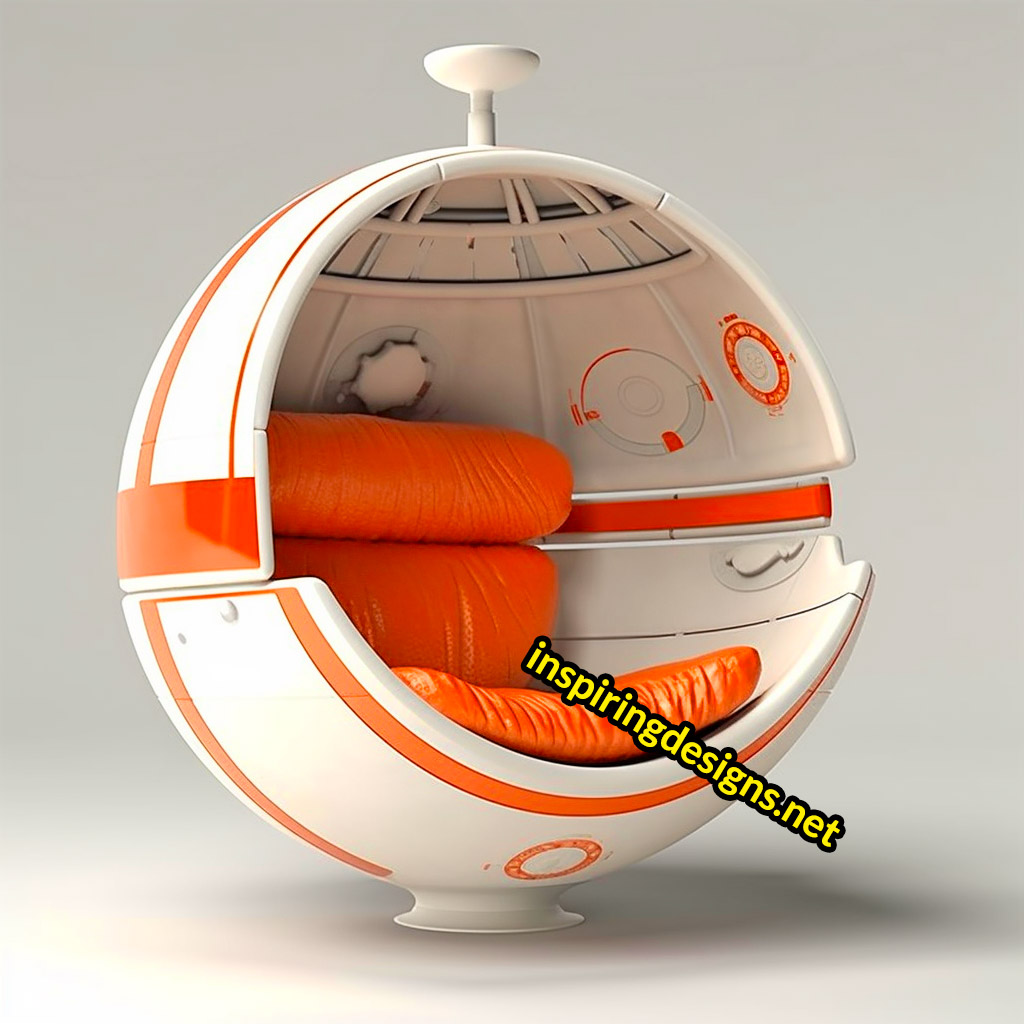 If your home embraces daring choices and bold statements, one of these loungers will feel right at home. Couple it with a sleek, futuristic coffee table and some starburst wall art, and you're all set!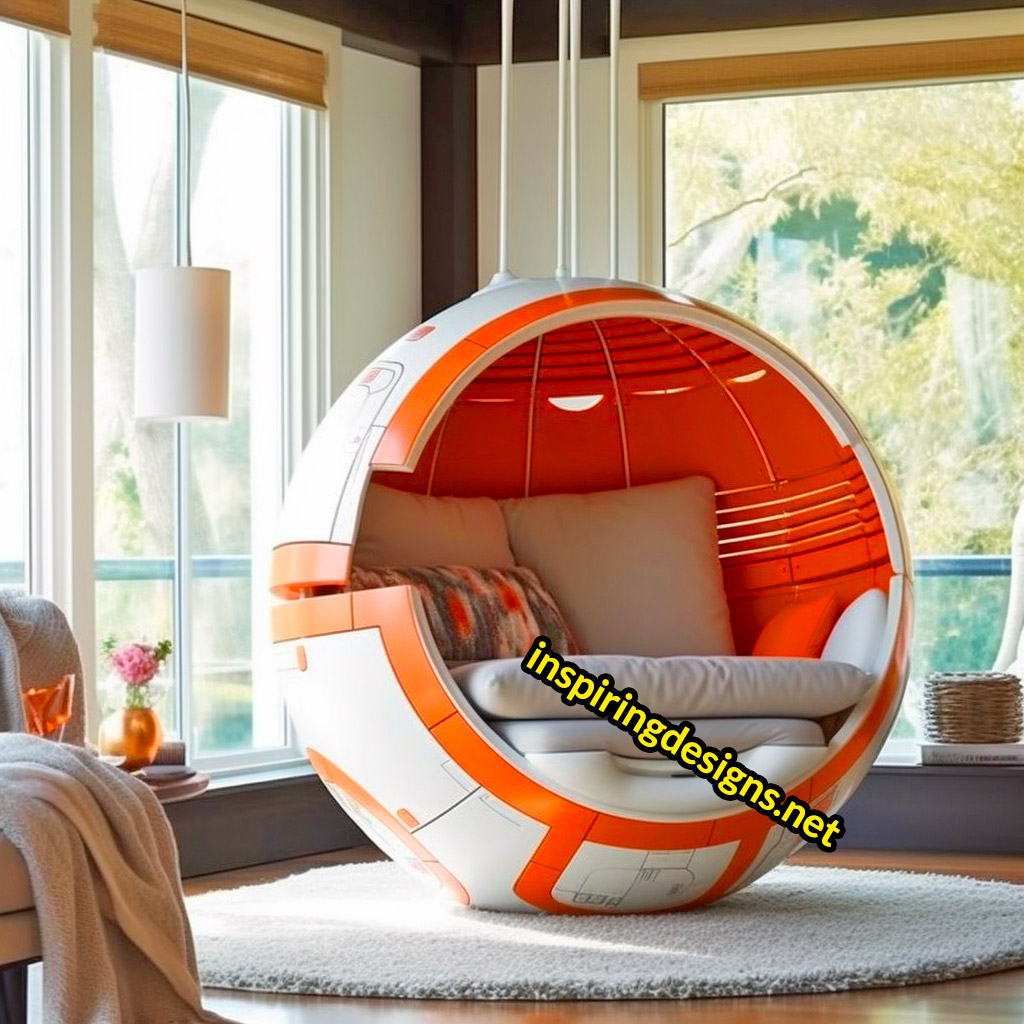 Walking into a room and seeing a huge Death Star egg lounger is bound to get the conversation started. It's not just a piece of furniture—it's a statement, an affirmation of your fandom, and a slice of cinema history.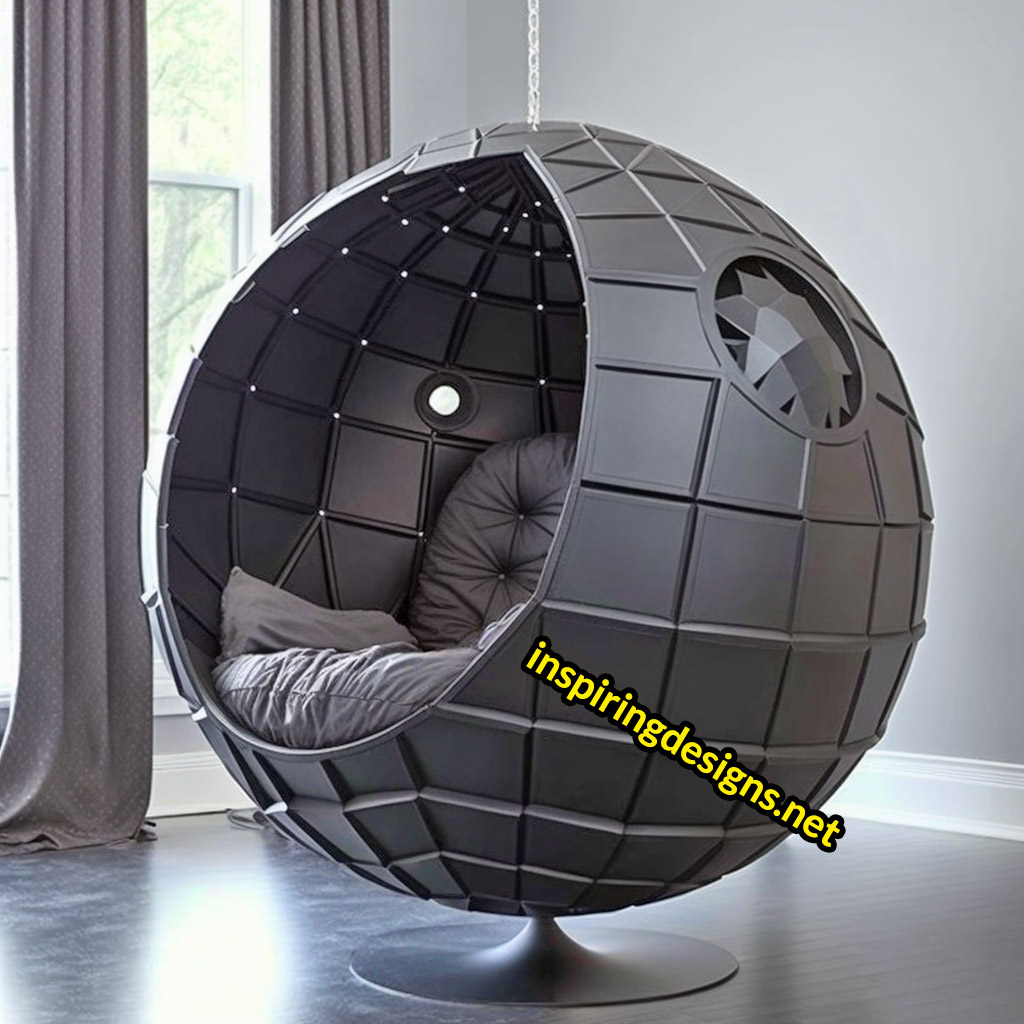 The sight of it will undoubtedly capture the imagination, sparking curiosity and admiration from fellow Star Wars enthusiasts and the uninitiated alike.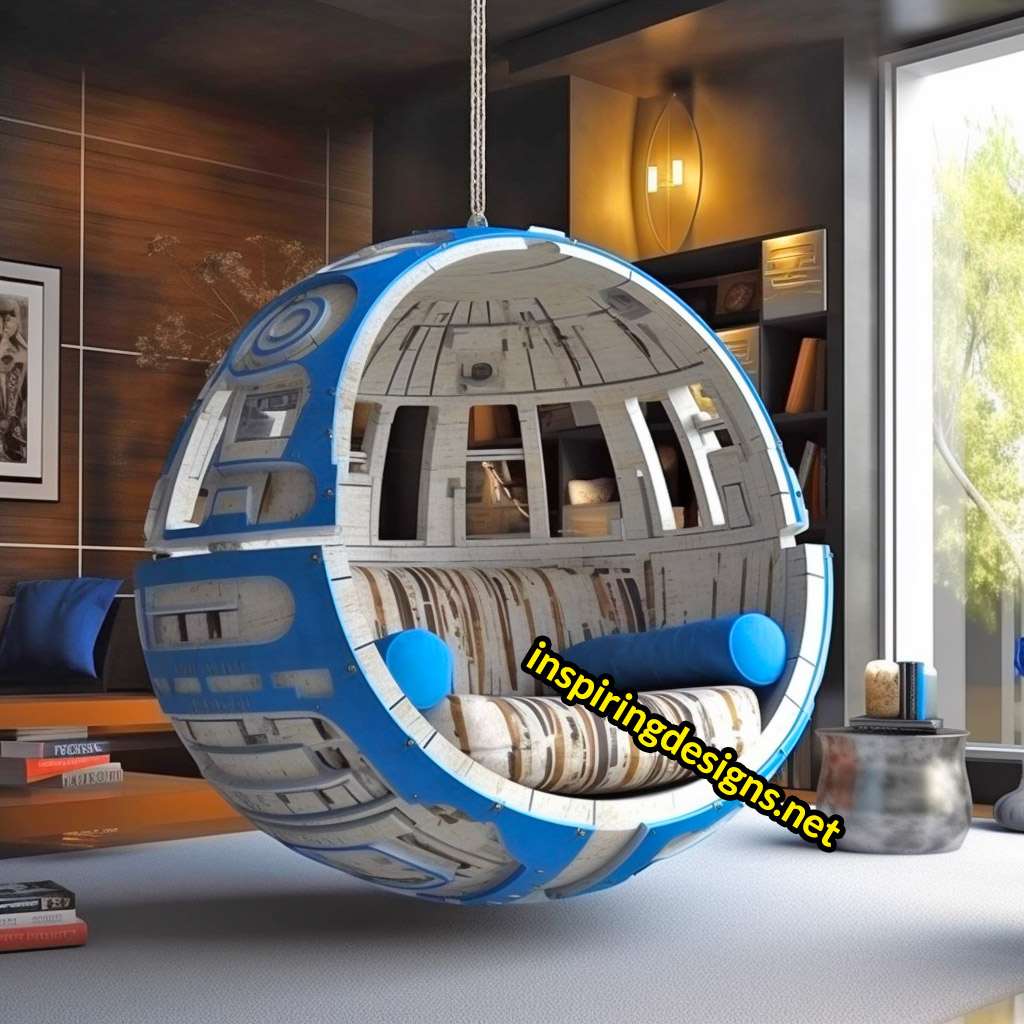 The loungers are generously sized, with most standing around 5-6 feet tall and 4-5 feet wide. They're designed to accommodate you in the coziest way possible. There's enough room for you to stretch out, curl up, or even share it with your favourite Star Wars plush toy.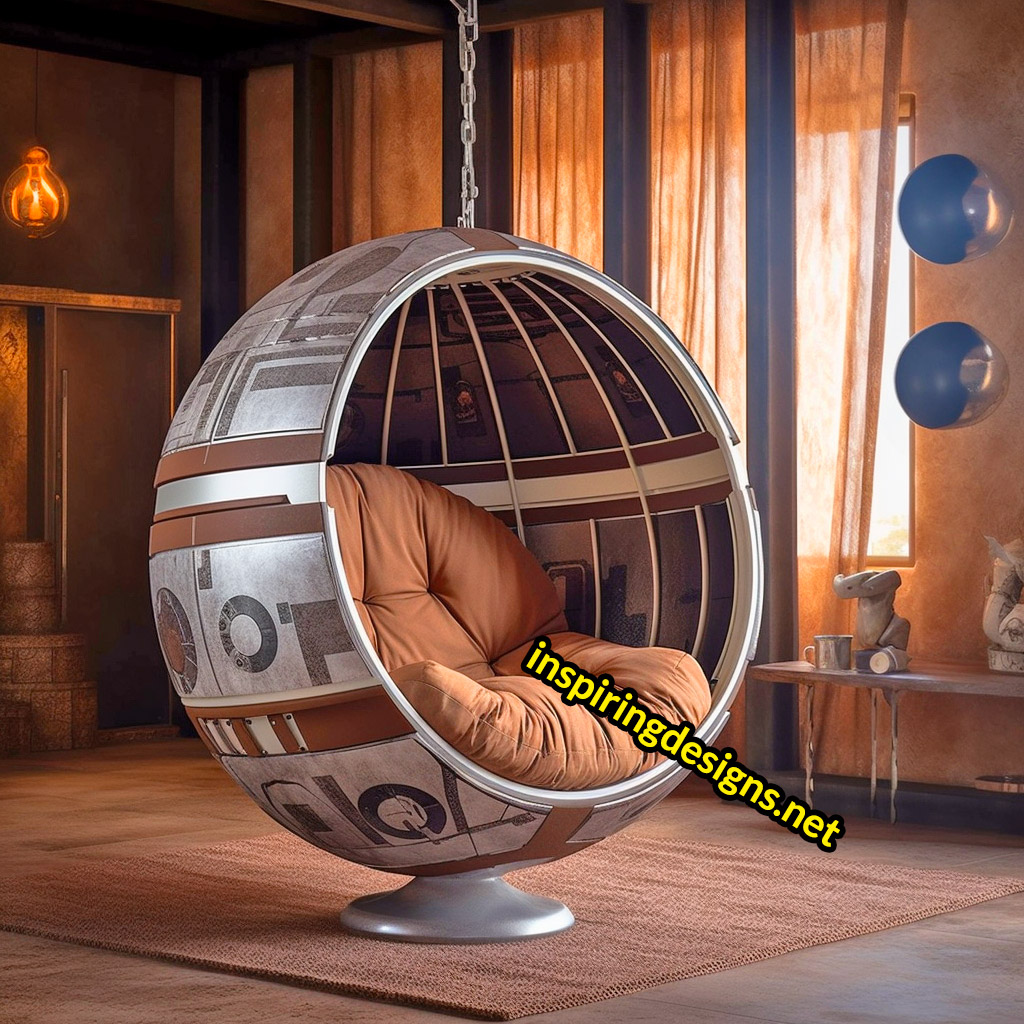 And where would a true Star Wars fan place such a majestic piece? It's truly versatile. Think about your favourite reading nook, maybe in front of the fireplace or by a large window with a stunning view. Perhaps you have a dedicated media room where this could become the ultimate viewing chair.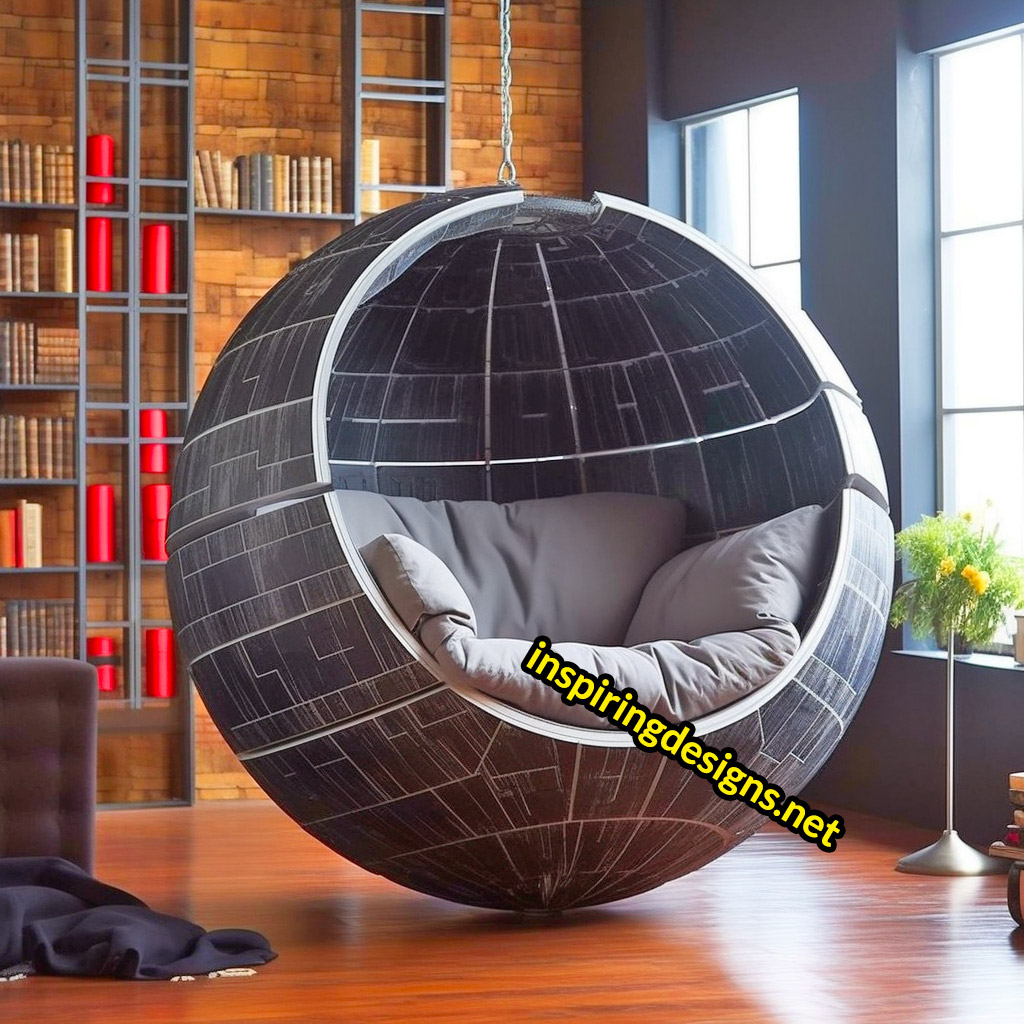 Or, for those sunny days, why not place it on the patio or in a garden space? Remember, these loungers can be enjoyed both indoors and outdoors!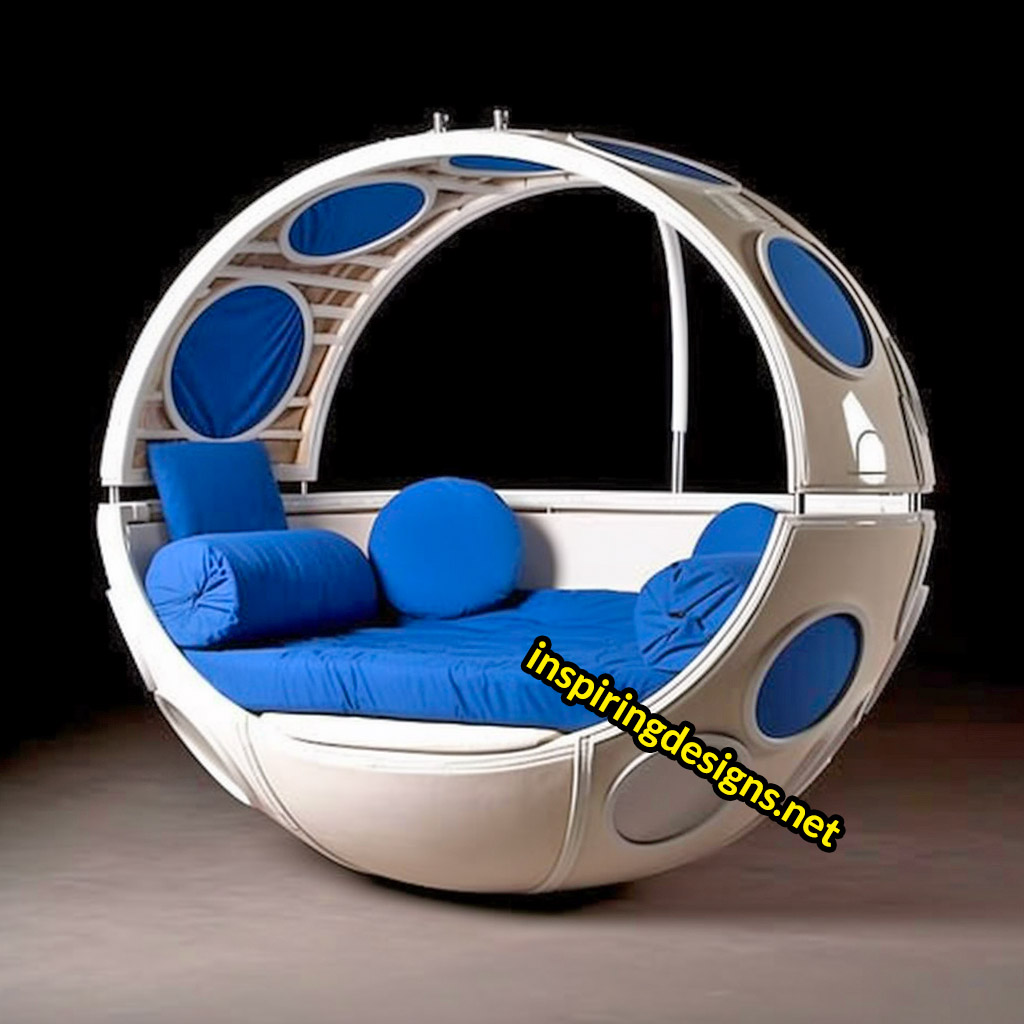 So, Jedi Knights, Sith Lords, and droids of all ages, it's time to create your personal Star Wars sanctuary. With these oversized Star Wars themed egg loungers, you can live the saga you've always loved. Now, who's ready for a nap in a galaxy far, far away?