Wooden furniture has always been a staple in home decor, adding a touch of warmth and elegance to any space. However, have you ever heard of a live edge wooden sofa? These handcrafted pieces of furniture take wooden furniture to a whole new level with their unique style and incredible craftsmanship.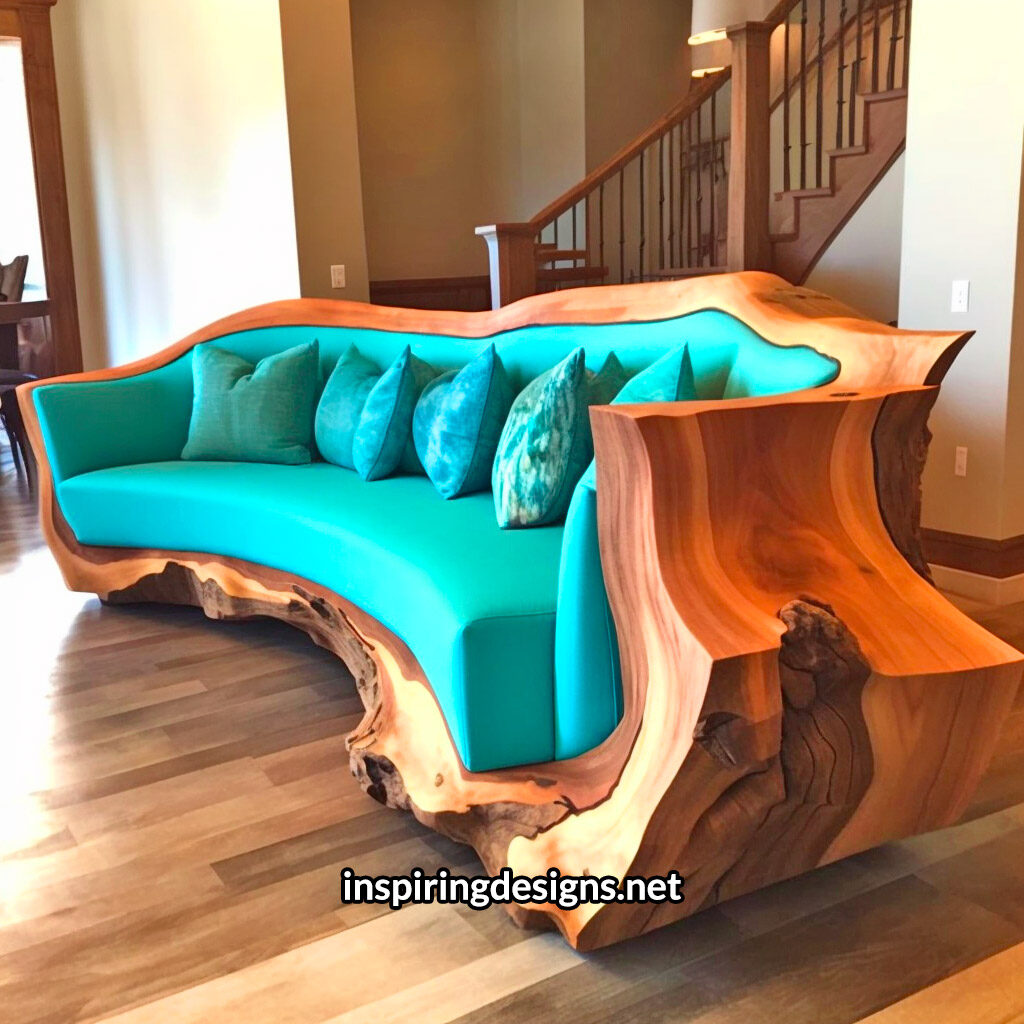 Live edge wooden sofas are typically made from a single slab of wood, leaving the natural edge of the tree intact. This means that each piece of furniture is completely unique, with no two pieces ever being the same. The natural edge of the wood is left exposed, providing a raw, natural aesthetic that is simply breathtaking.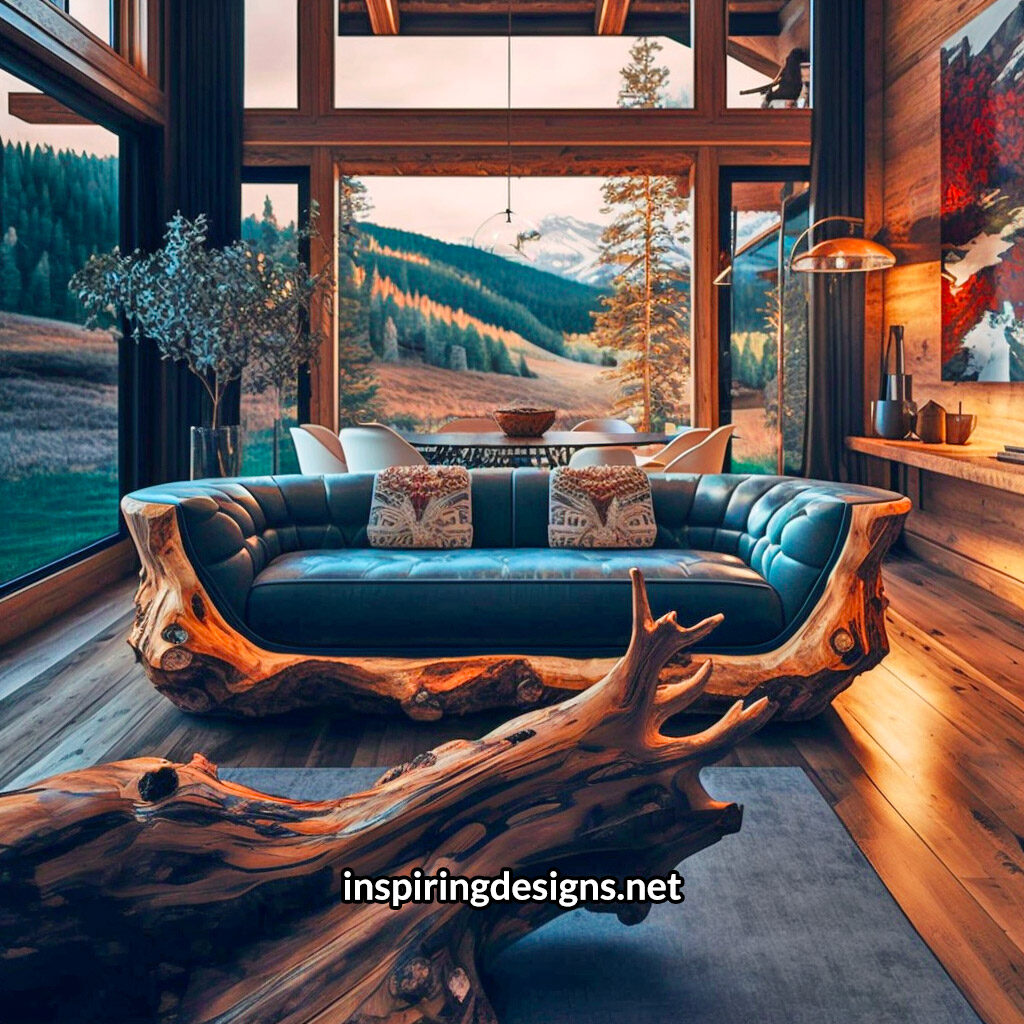 When it comes to the best types of wood for a live edge piece of furniture, there are a few options to consider. Walnut, cherry, and maple are popular choices due to their durability and beautiful grain patterns. Oak is another option, but it tends to be a bit harder to work with due to its density.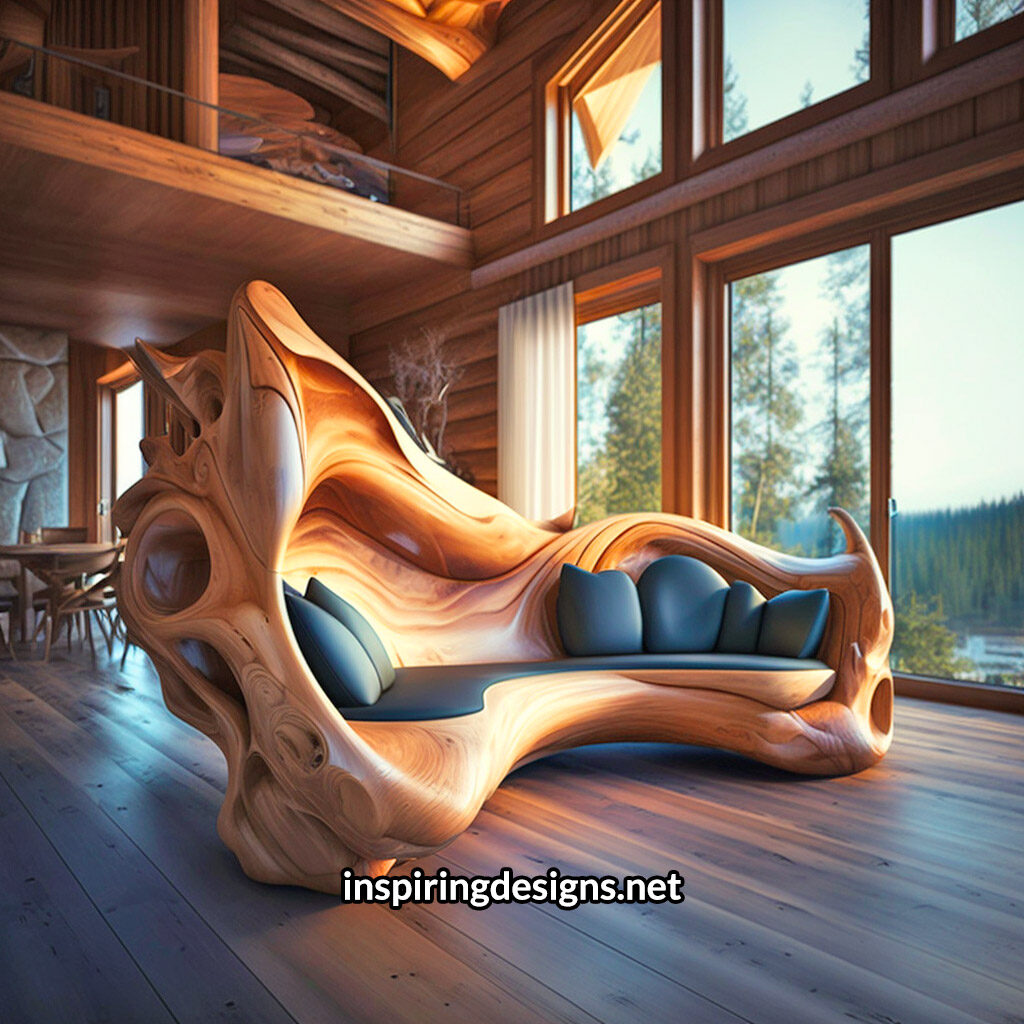 Of course, the cost of a live edge wooden sofa can vary depending on the artist and the type of wood used. However, you can expect to pay anywhere from $2,000 to $10,000 for a high-quality, handcrafted piece of furniture. The cost is well worth it, as these pieces are truly one-of-a-kind and are sure to be a conversation starter in any room.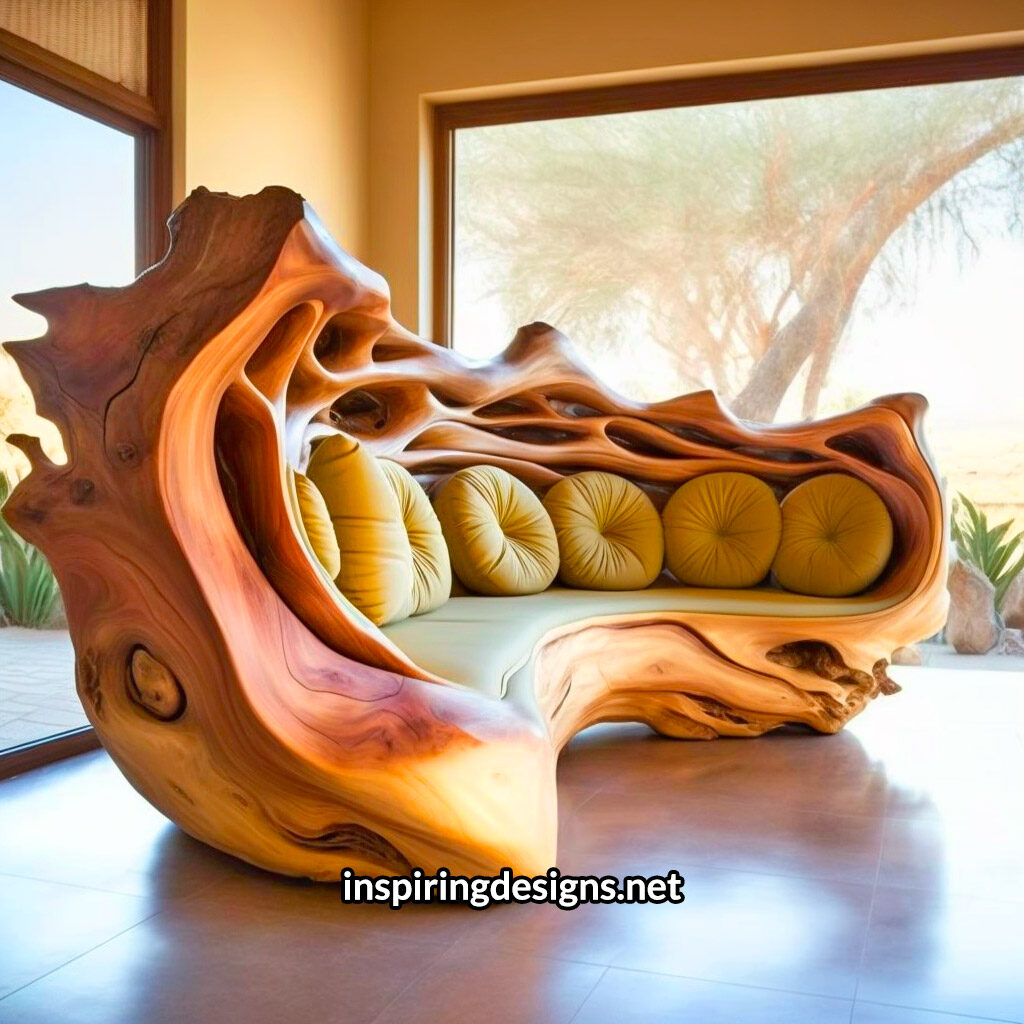 Creating a live edge wooden sofa is not an easy task, and it can take an artist anywhere from several weeks to several months to complete. This is because each piece of wood is carefully selected and then meticulously carved and sanded to create the perfect shape and texture.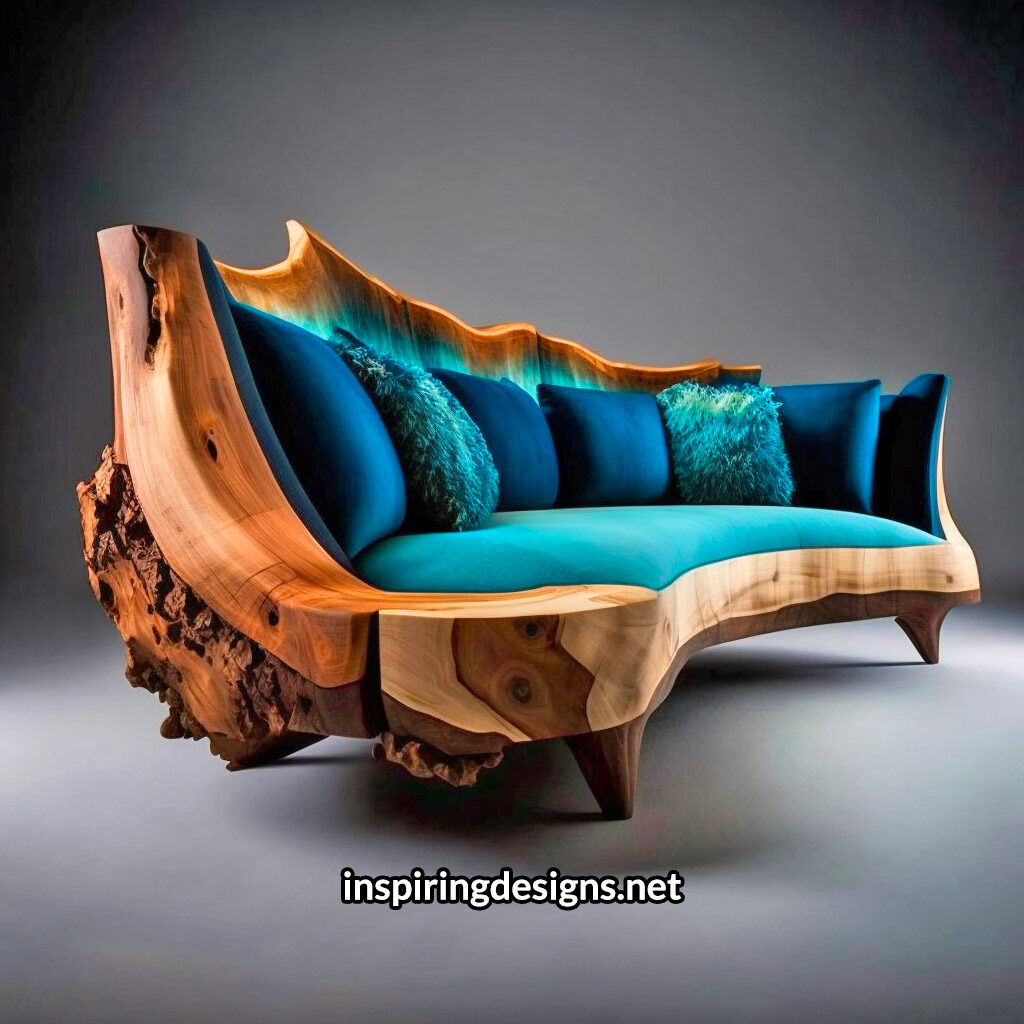 When it comes to finishes, there are a few options to consider. A clear, natural finish can help to bring out the natural beauty of the wood, while a darker stain can add depth and richness to the piece. Some artists may also incorporate metal accents or other materials to add an extra element of interest to the sofa.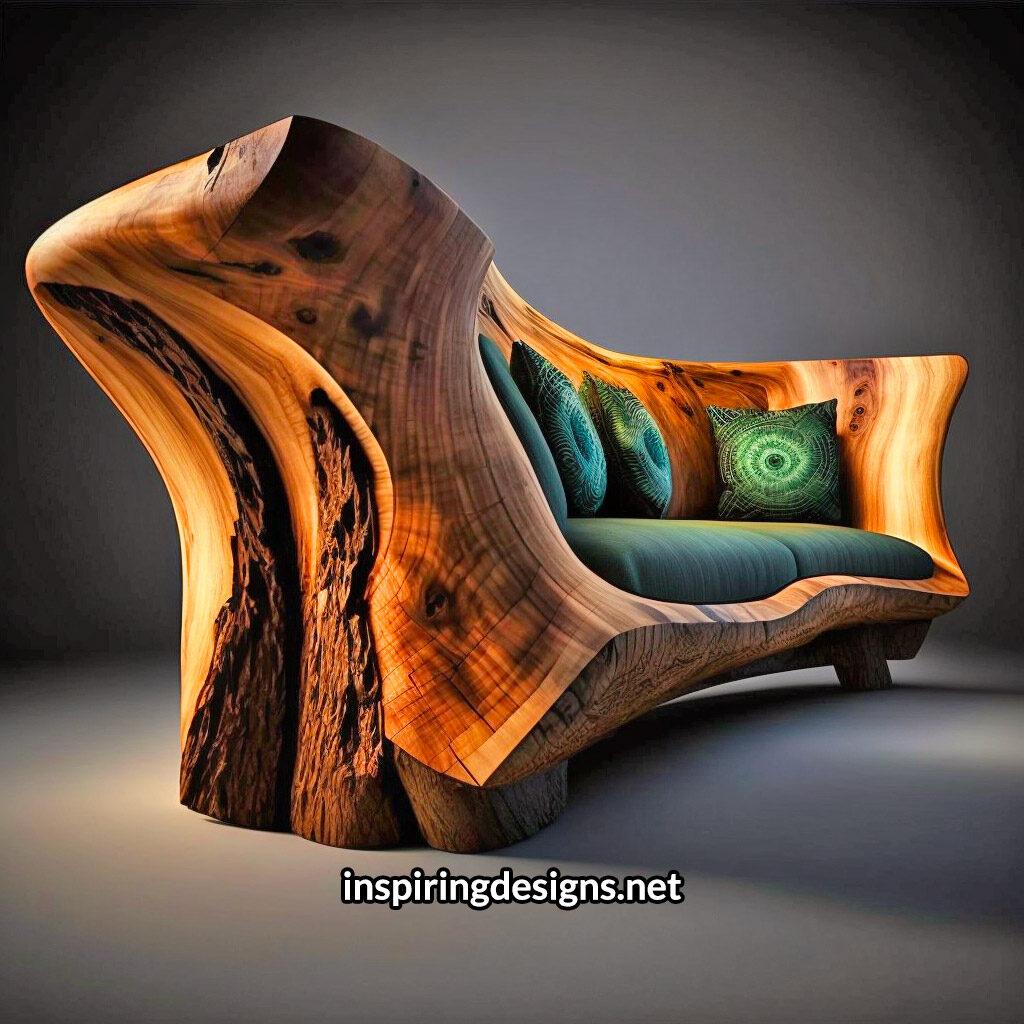 So, what type of interior design aesthetic works best with a live edge wooden sofa? These pieces tend to work well with a variety of styles, but they are particularly stunning in rustic, cabin-style homes or modern, minimalist spaces. The raw, natural look of the wood can add warmth and texture to any room, making it a versatile piece that can be incorporated into virtually any decor style.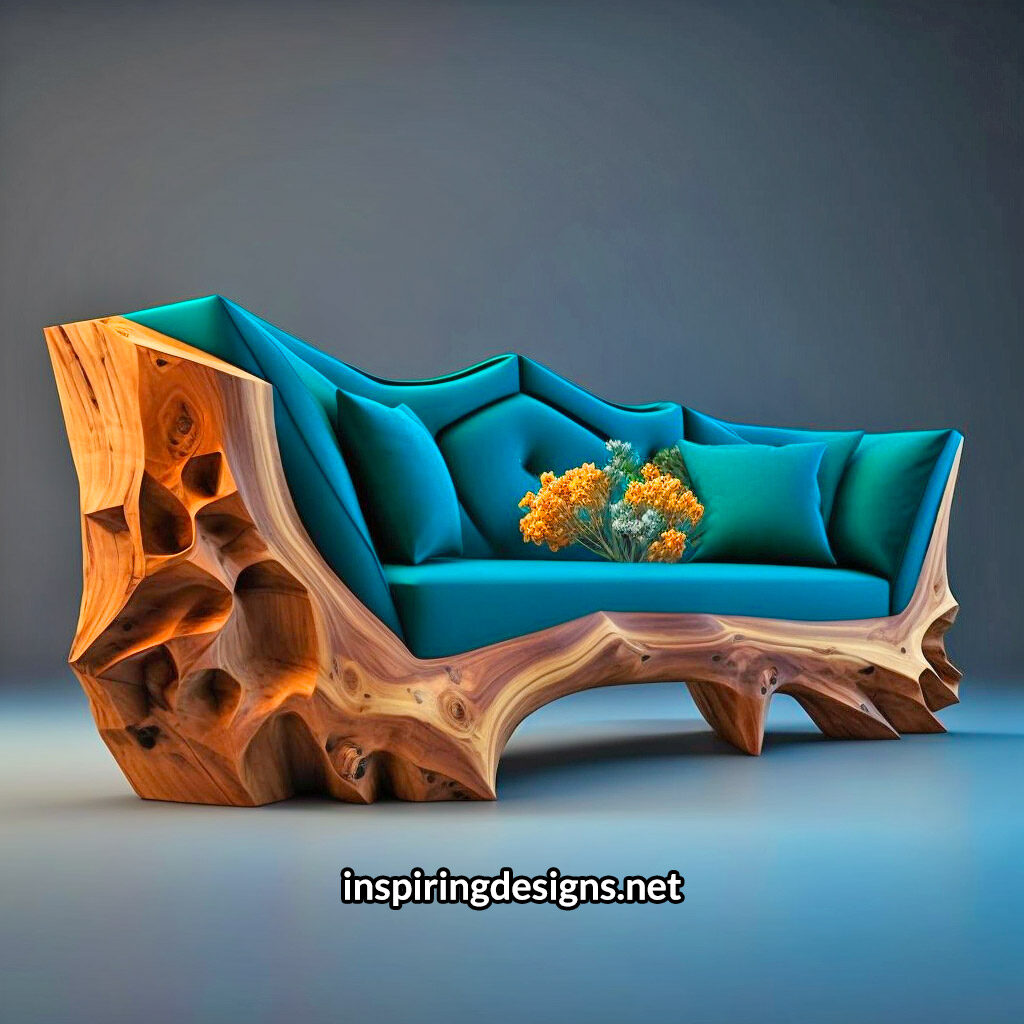 Guests will undoubtedly be impressed by the stunning craftsmanship and unique beauty of a live edge wooden sofa. These pieces are truly one-of-a-kind, and they are sure to leave a lasting impression on anyone who sees them.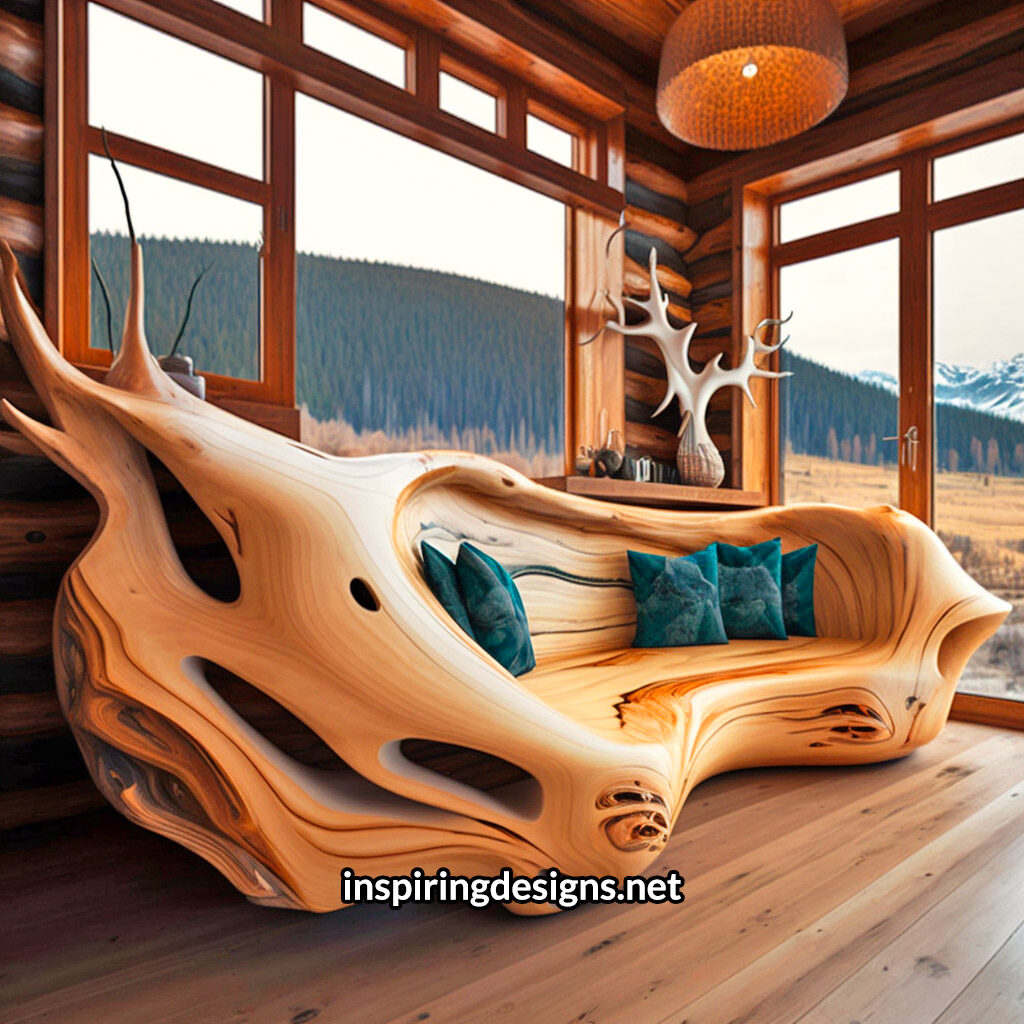 When it comes to size, it really depends on the space you have available and your personal preferences. Some people may opt for a smaller love seat or a larger sectional, while others may prefer a traditional three-seater sofa.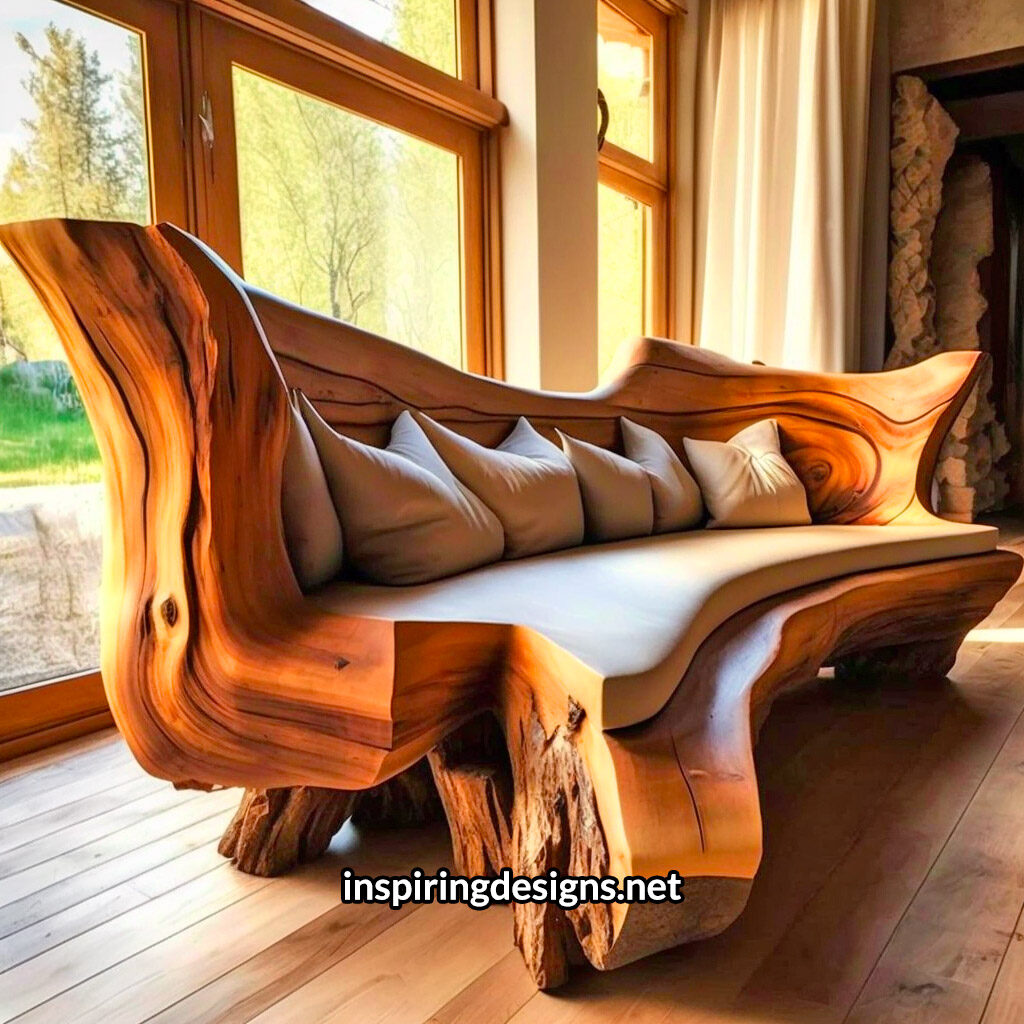 Whatever size you choose, make sure it fits comfortably in your space and provides ample seating for you and your guests.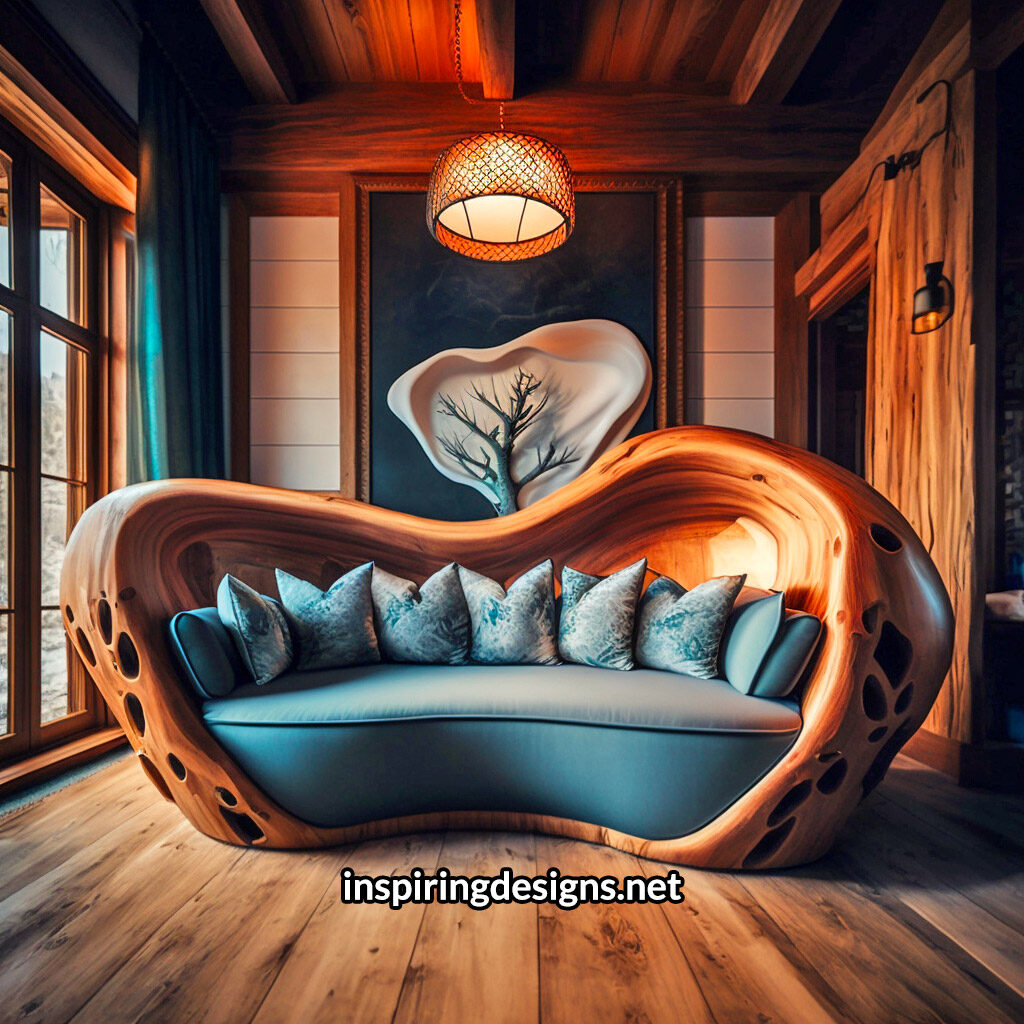 Live edge wooden sofas are truly works of art that can elevate any home decor. From their unique, natural aesthetic to their incredible craftsmanship, these pieces are sure to impress.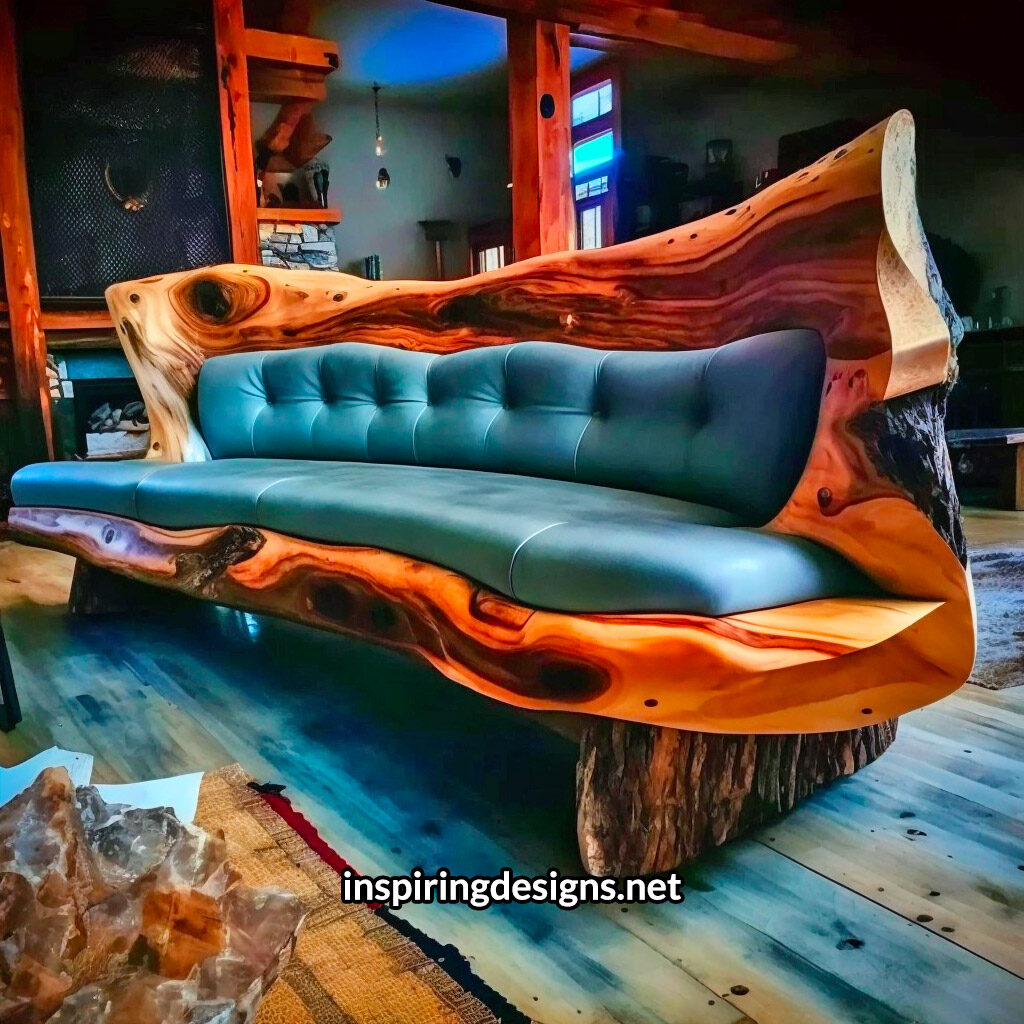 While they may come with a higher price tag and a longer production time, they are well worth the investment for those who appreciate the beauty of natural wood and the artistry of handcrafted furniture.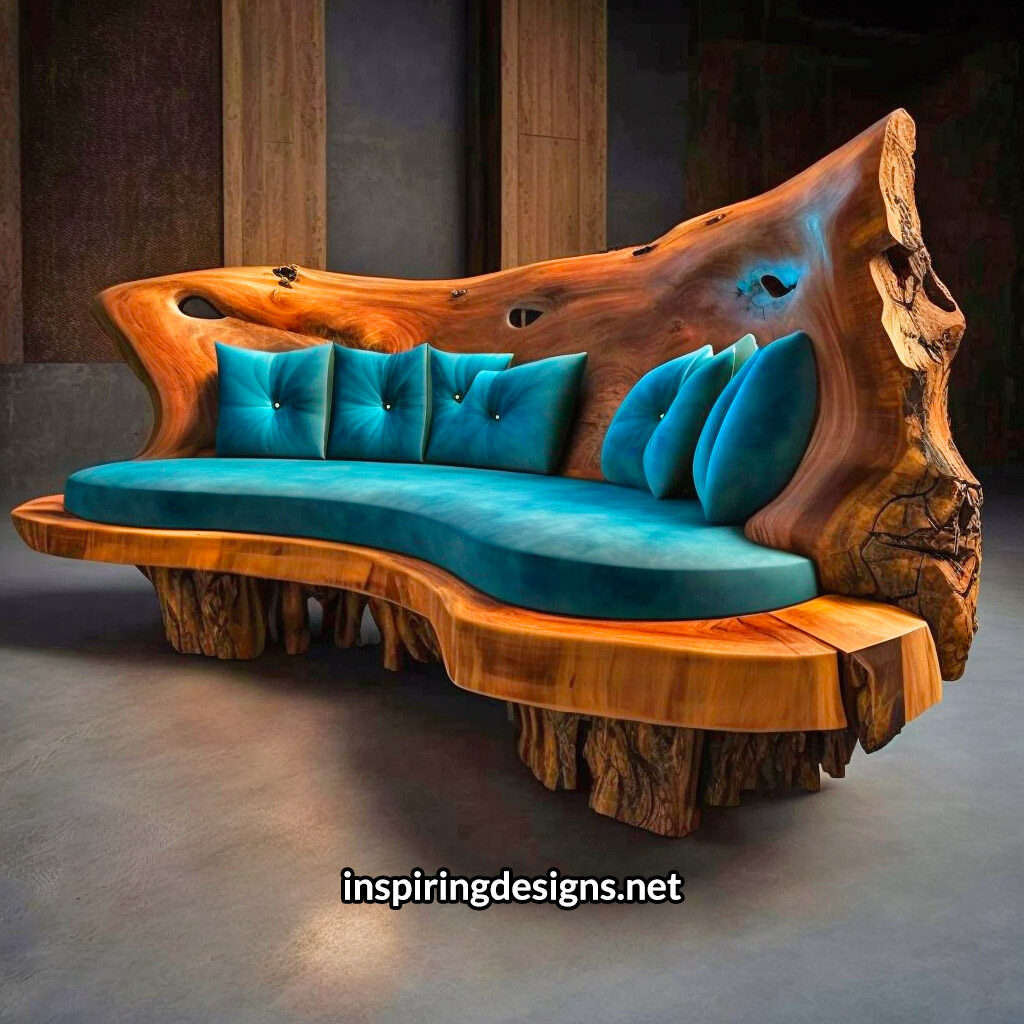 Whether you choose to create your own live edge wooden sofa or find a local artist to create one for you, you won't be disappointed with the stunning result.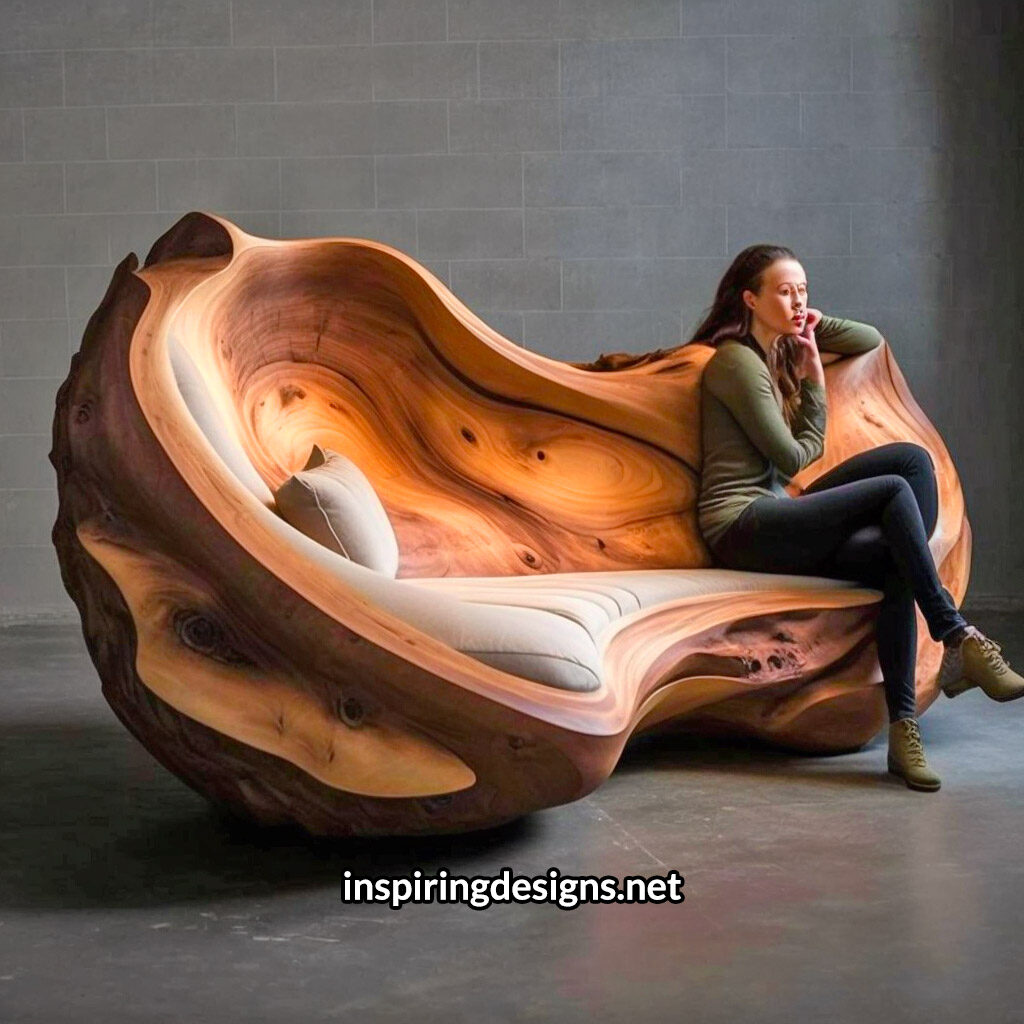 Find some more absolutely stunning live edge sofa images below that might just inspire you to get your own natural couch made or designed for your home or cabin!