Ah, the pergola and the gazebo. Two outdoor structures that are the perfect addition to any backyard. Not only do they provide a nice bit of shade on those sunny days, but they also add an element of sophistication and elegance to your outdoor space. And let's be real, who doesn't want to feel like they're sipping cocktails in the Hamptons while lounging under a beautiful pergola or gazebo?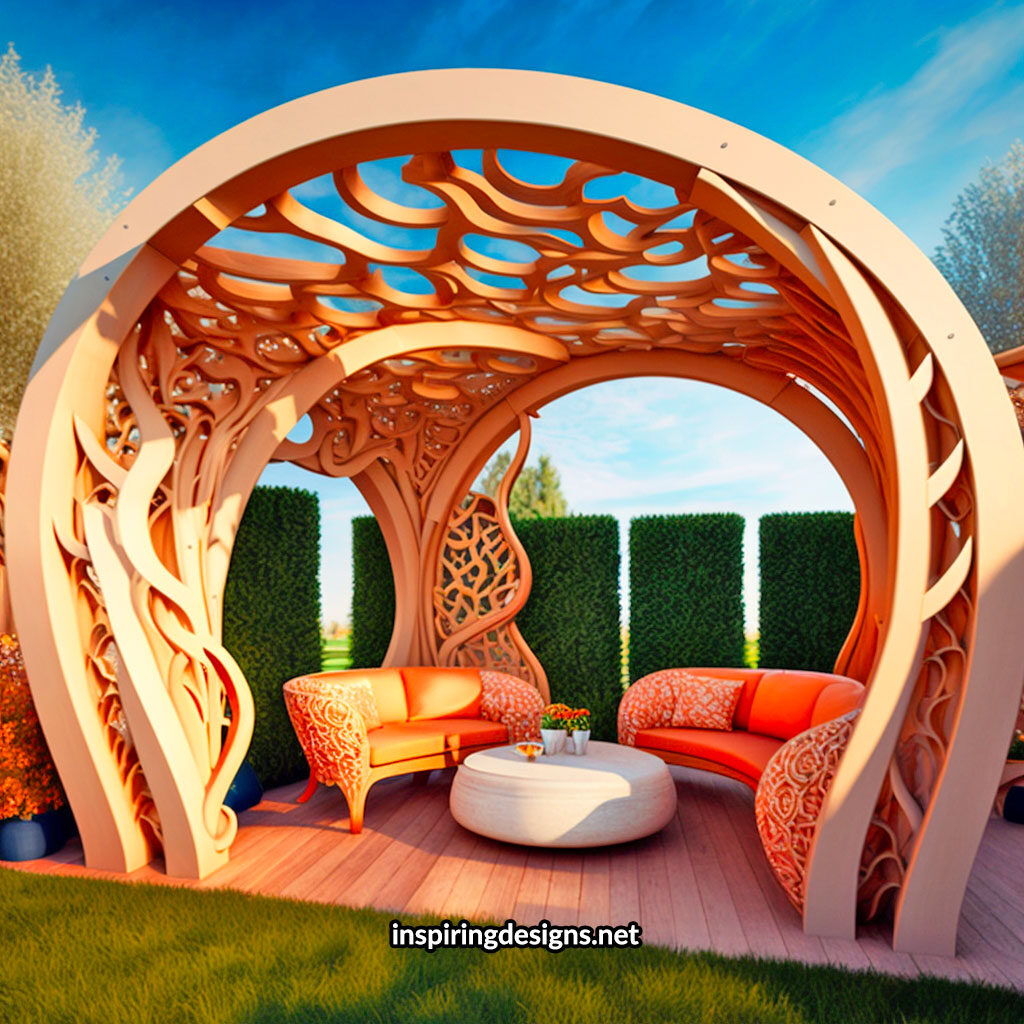 But let's get one thing straight. These structures don't have to be boring. No, sir. In fact, there are countless unique and creative pergola and gazebo designs out there that will make your backyard the talk of the neighborhood. Don't believe us? Let's take a look at some of our favorite designs.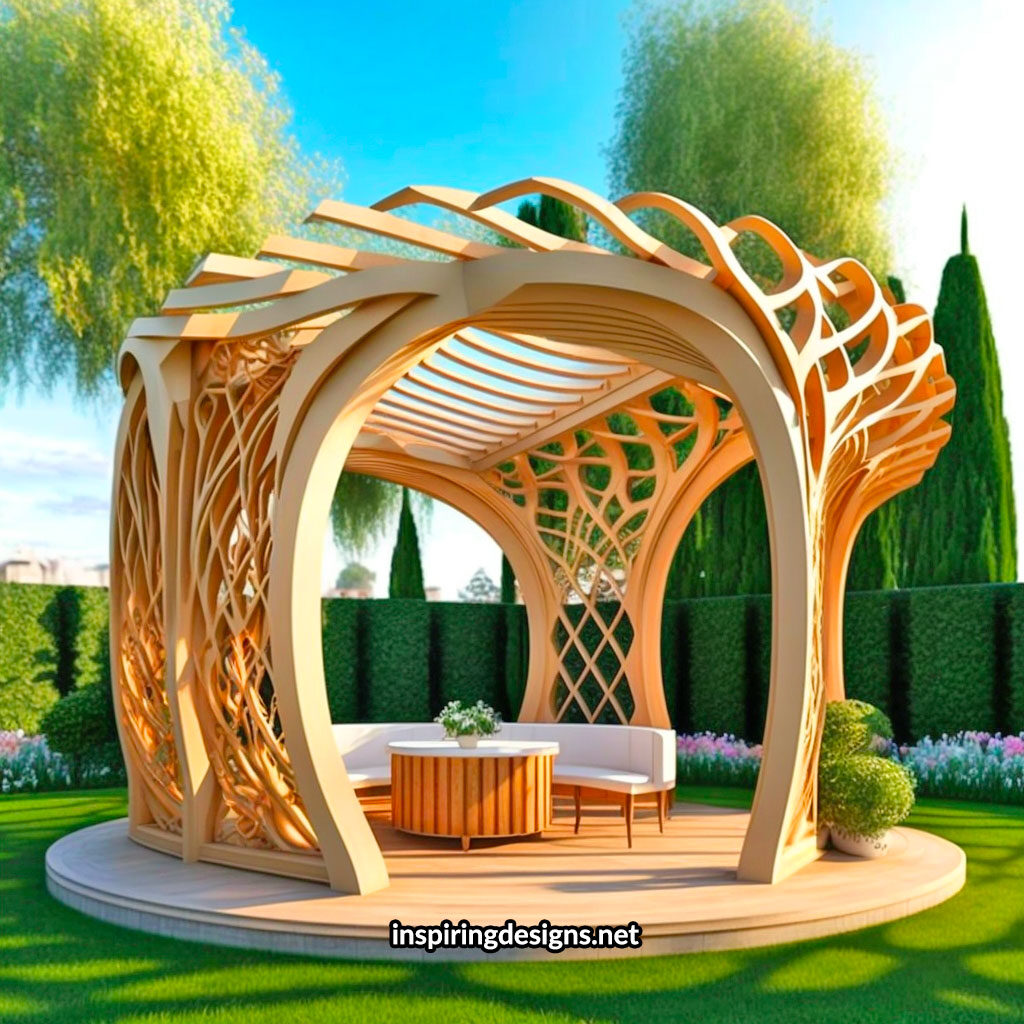 First up, we have the classic wooden pergola. While this may seem like a traditional design, there are plenty of ways to make it unique. For example, you can add some hanging plants or string lights to give it a more whimsical feel. Or, if you're feeling bold, you can paint it a bright and bold color to really make it stand out.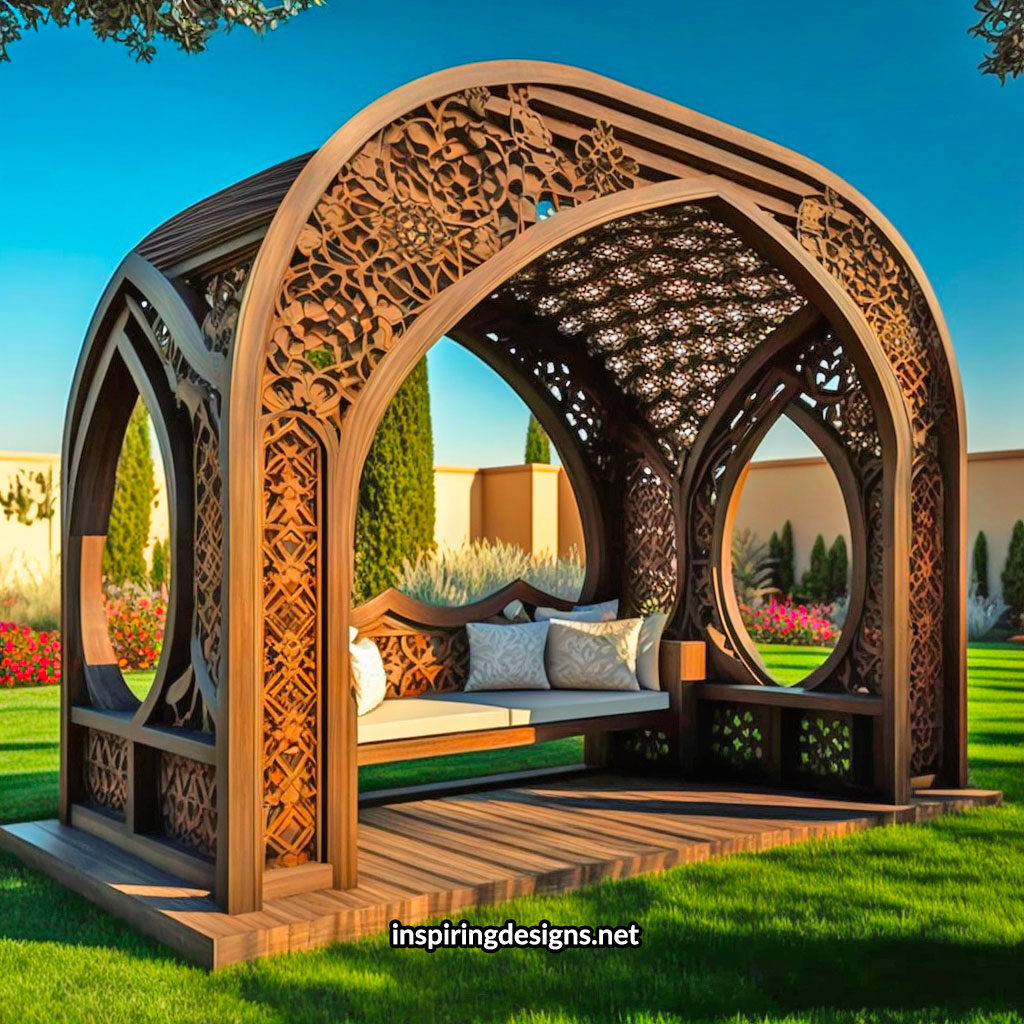 If you're looking for something a bit more modern, consider a steel or aluminum pergola. Not only do these materials look sleek and sophisticated, but they're also incredibly durable and low-maintenance. Add in some modern outdoor furniture and you've got yourself the ultimate outdoor lounge area.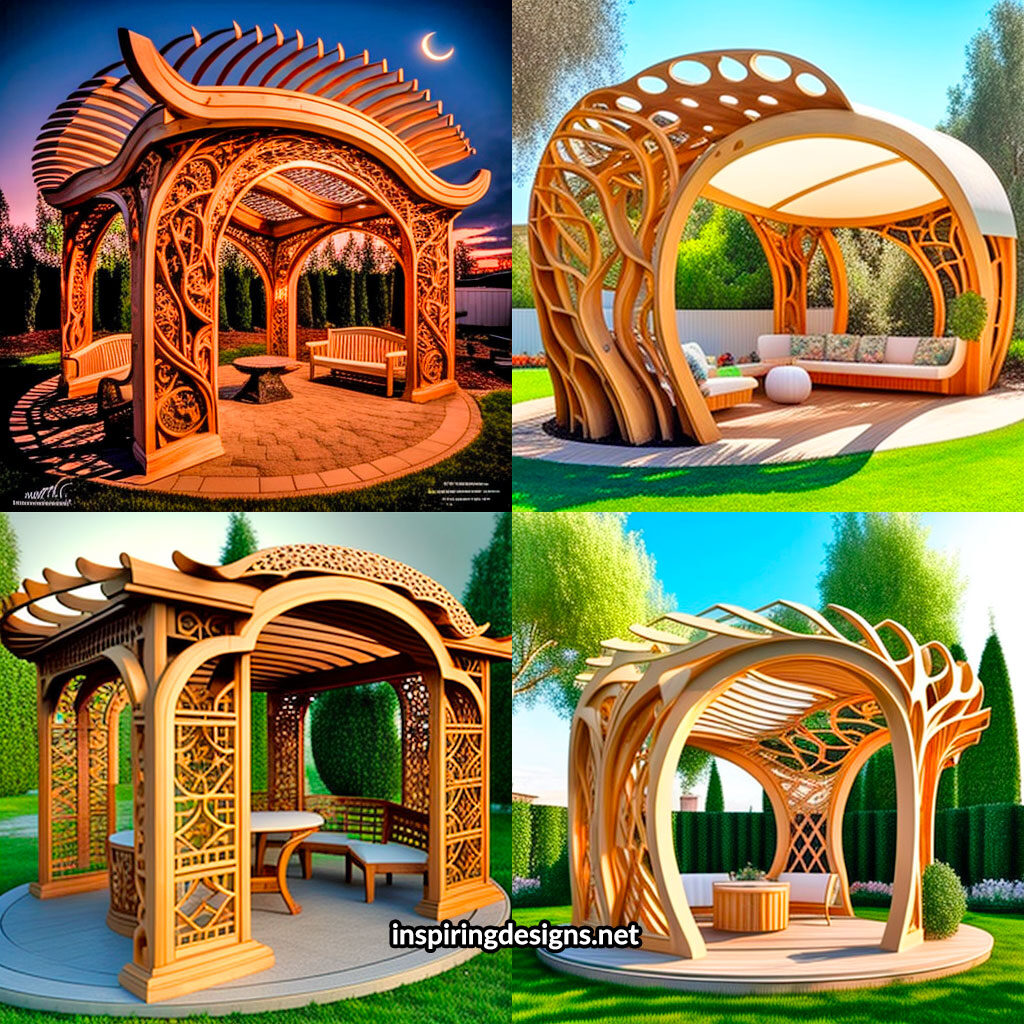 But what about the gazebo, you ask? Well, let us introduce you to the whimsical garden gazebo. Picture this: a small gazebo covered in vines and flowers, with a winding stone path leading up to it. It's the perfect place to sit and enjoy your morning coffee or curl up with a good book. And the best part? You can easily create this look yourself with some trellis and climbing plants.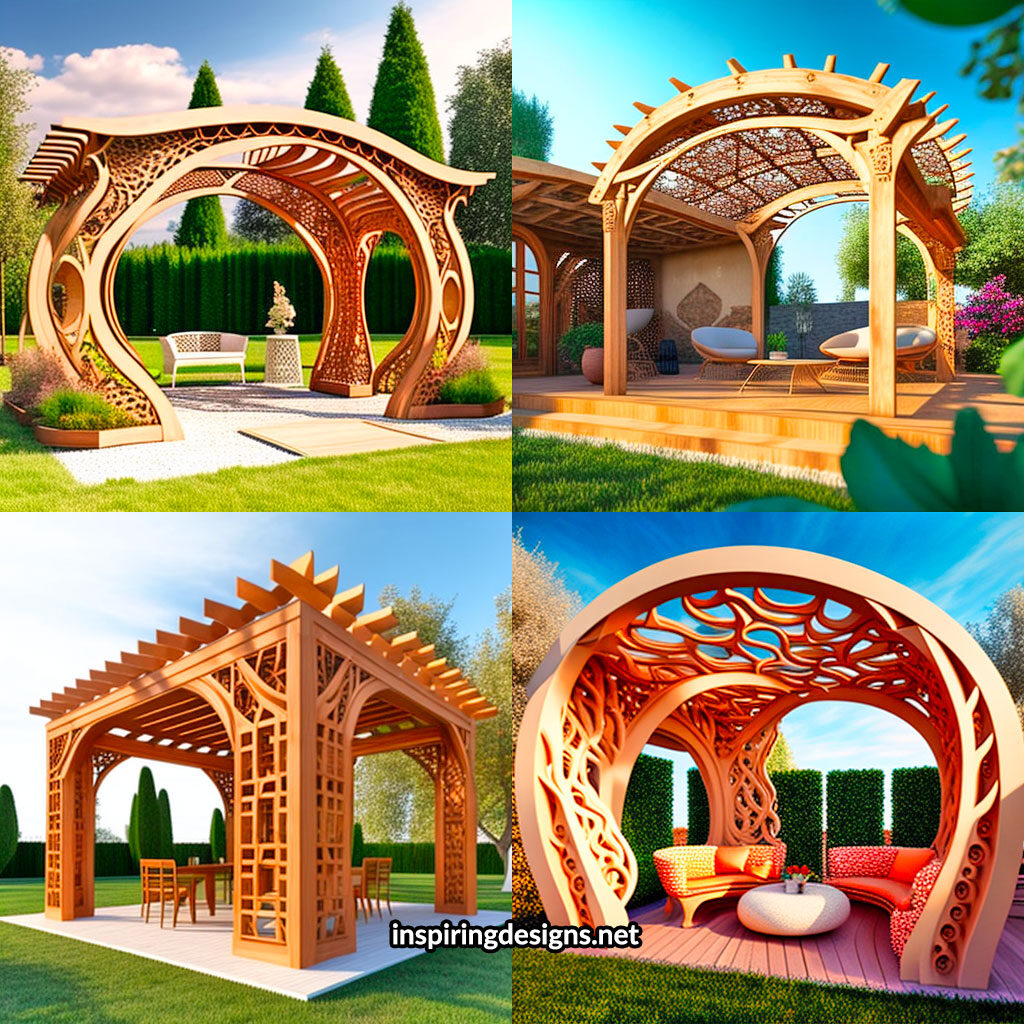 If you're looking for something a bit more grandiose, consider a larger gazebo with intricate details. Think ornate wood carvings, stained glass windows, and a wrought-iron chandelier hanging from the center. It's the perfect spot for an outdoor dinner party or even a small wedding ceremony.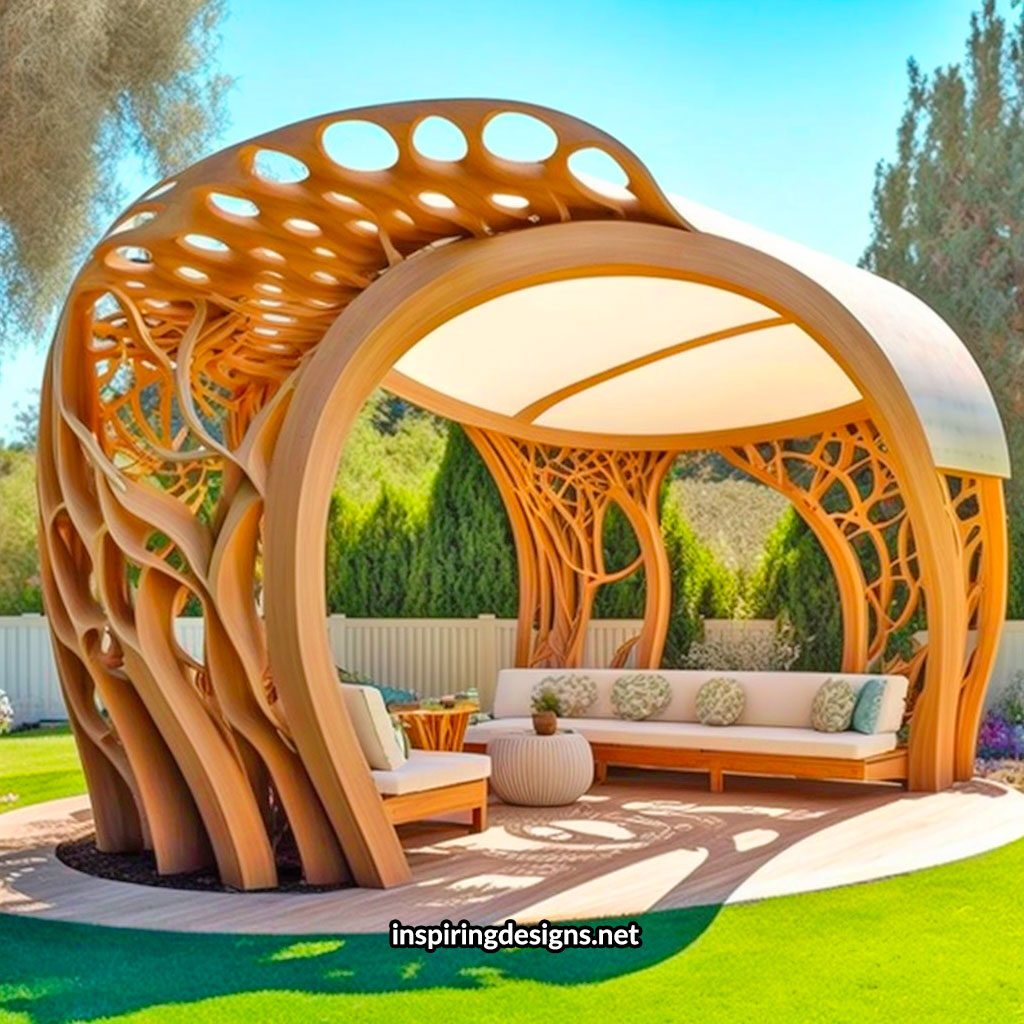 But wait, there's more! If you're feeling particularly adventurous, why not try combining a pergola and a gazebo? That's right, we're talking about a pergolazo. (Okay, we may have just made that up, but you get the idea.) Imagine a wooden pergola with a small gazebo built into one corner. It's the best of both worlds.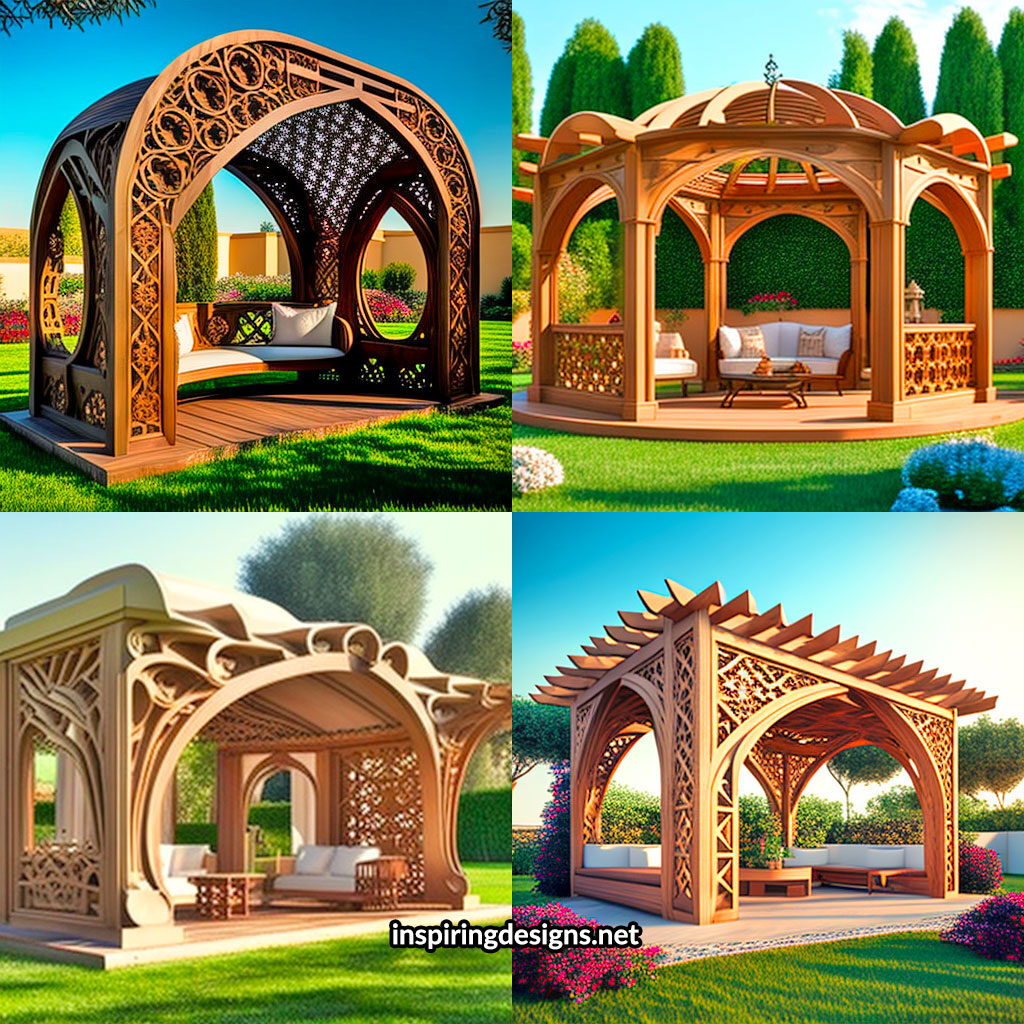 Now, we know what you're thinking. All of these designs sound great, but how much is this going to cost me? Well, it all depends on the size and materials you choose. A standard wooden pergola can cost anywhere from $500 to $5,000, while a steel or aluminum pergola can range from $750 to $8,000. As for the gazebo, prices can range from $1,500 to $10,000 depending on the size and materials used.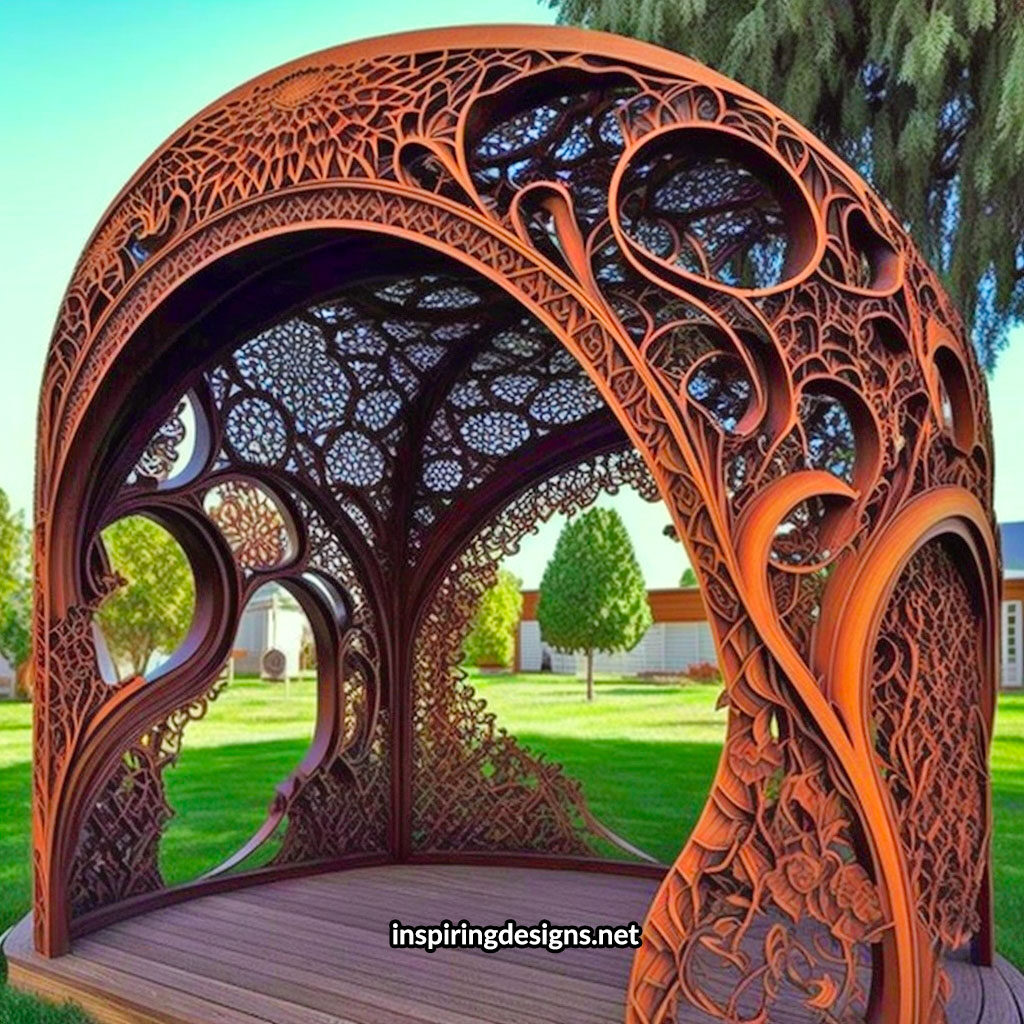 If you're feeling handy, you can easily create your own pergola or gazebo with some basic woodworking skills. A standard 10×10 pergola can be made with just a few 4×4 posts, some 2x4s for the roof, and some hardware to hold it all together. A 10×10 gazebo will require a bit more woodworking skills, but it's still a manageable DIY project for those with some experience.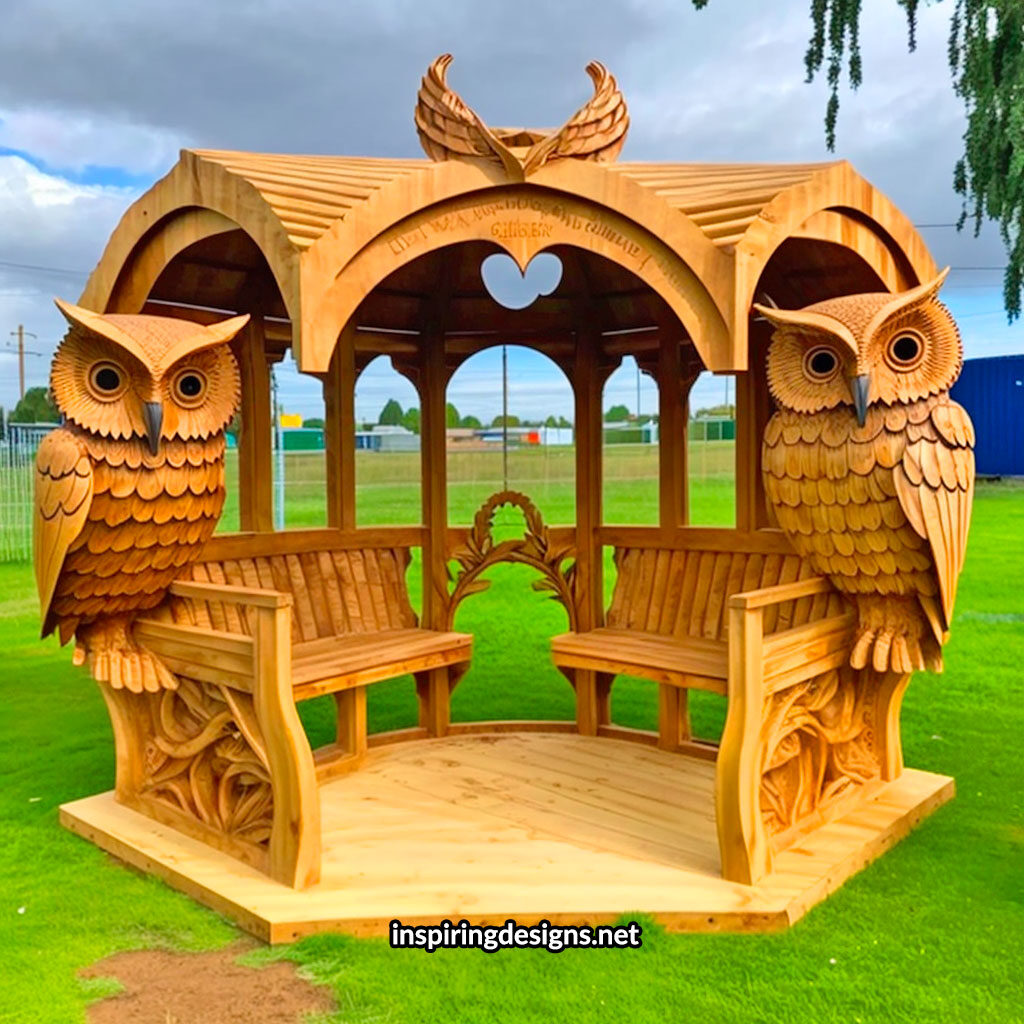 When it comes to materials, the sky's the limit. For a classic wooden pergola or gazebo, cedar is a popular choice for its durability and natural resistance to decay. For a modern look, steel or aluminum is a great option. And if you're feeling eco-friendly, consider using reclaimed materials like old doors or windows for a unique and sustainable design.
But what about the design itself? How can you make your pergola or gazebo stand out from the rest? One option is to add some personal touches, like a custom-built bench or some unique lighting fixtures. You can also experiment with different roof styles, like a curved or slanted roof for a modern look, or a thatched roof for a more rustic vibe.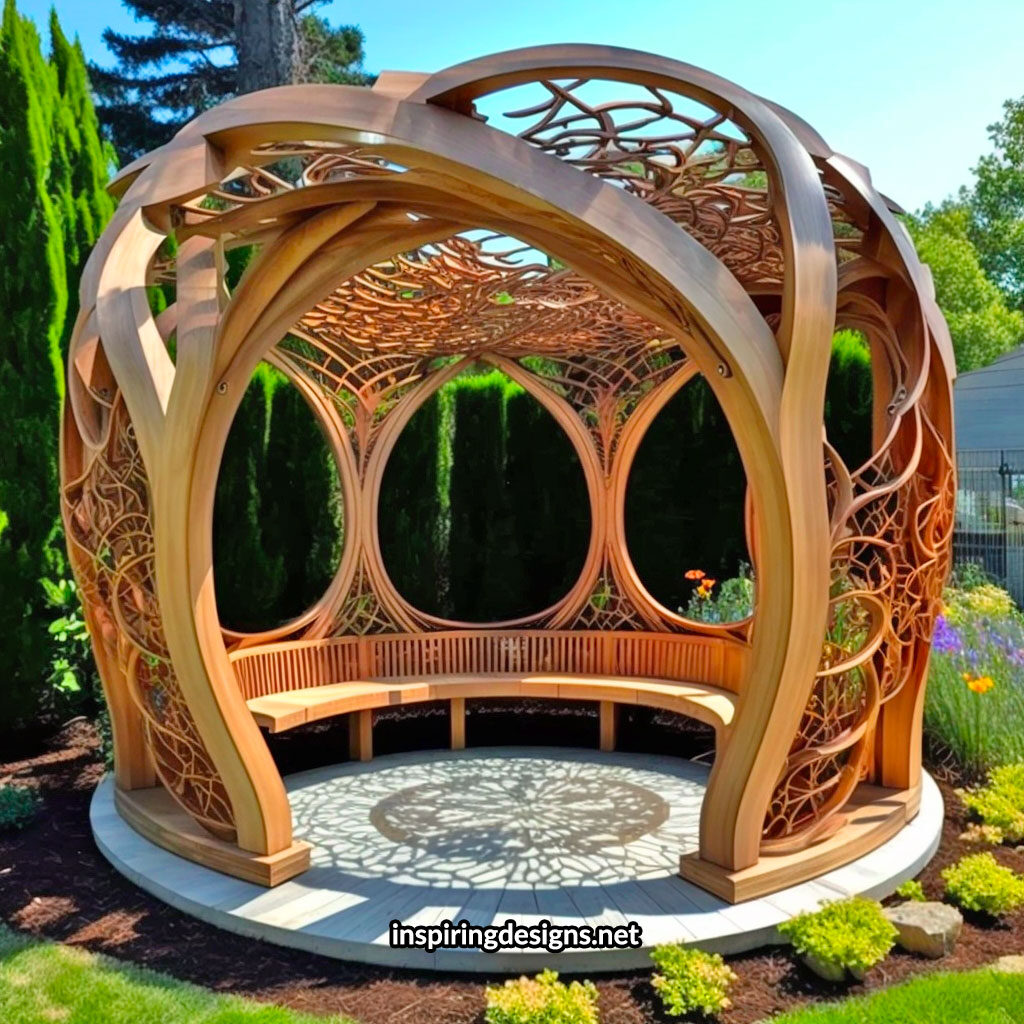 Another option is to play with color. A bright and bold pergola or gazebo can add a pop of personality to your backyard. You can go with a classic white or beige, or you can mix it up with some brighter shades like turquoise, yellow, or even pink.
If you're looking for some inspiration, take a look at some design blogs or Pinterest boards for ideas. You can also work with a local contractor or designer to create a custom design that fits your specific backyard and style.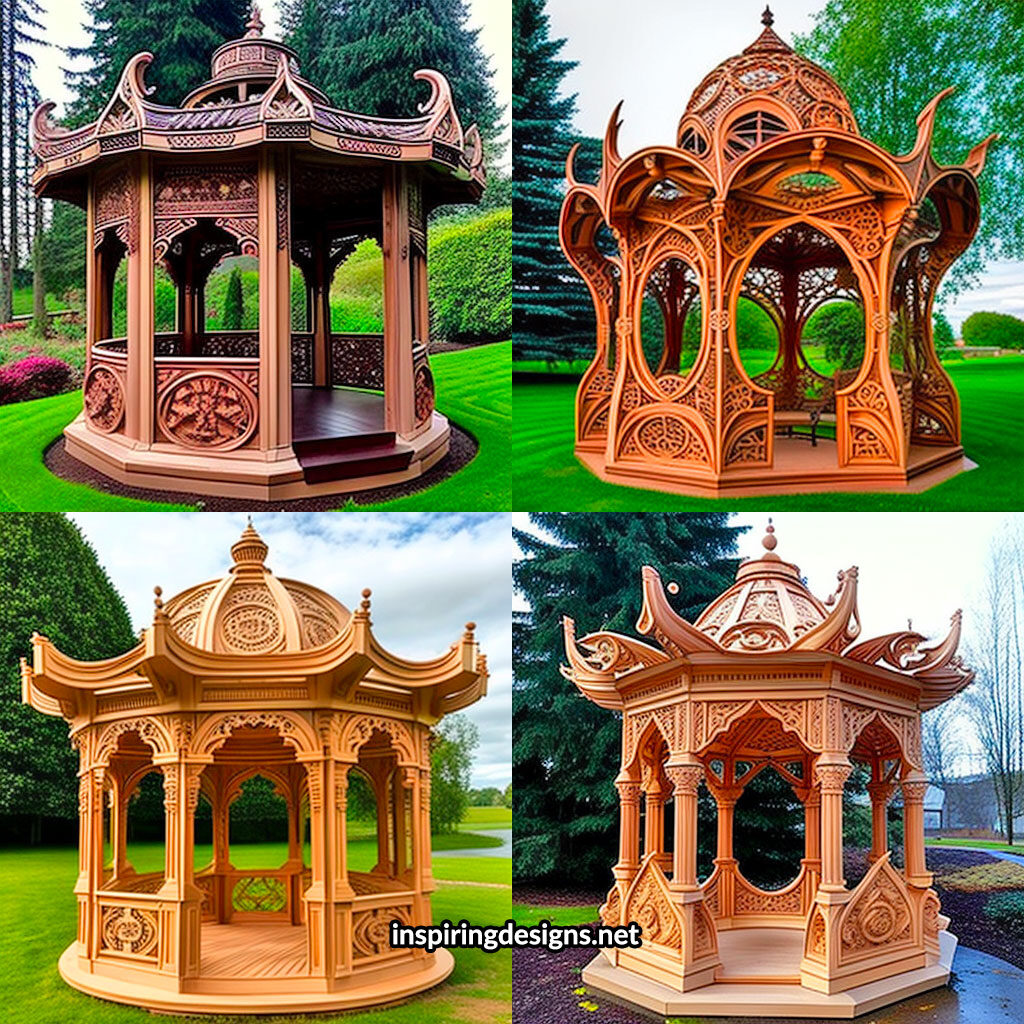 The pergola and gazebo are not just functional outdoor structures, but also opportunities to get creative with your backyard design. Whether you're a fan of the classic wooden pergola or the ornate garden gazebo, there are countless unique and creative designs out there to choose from.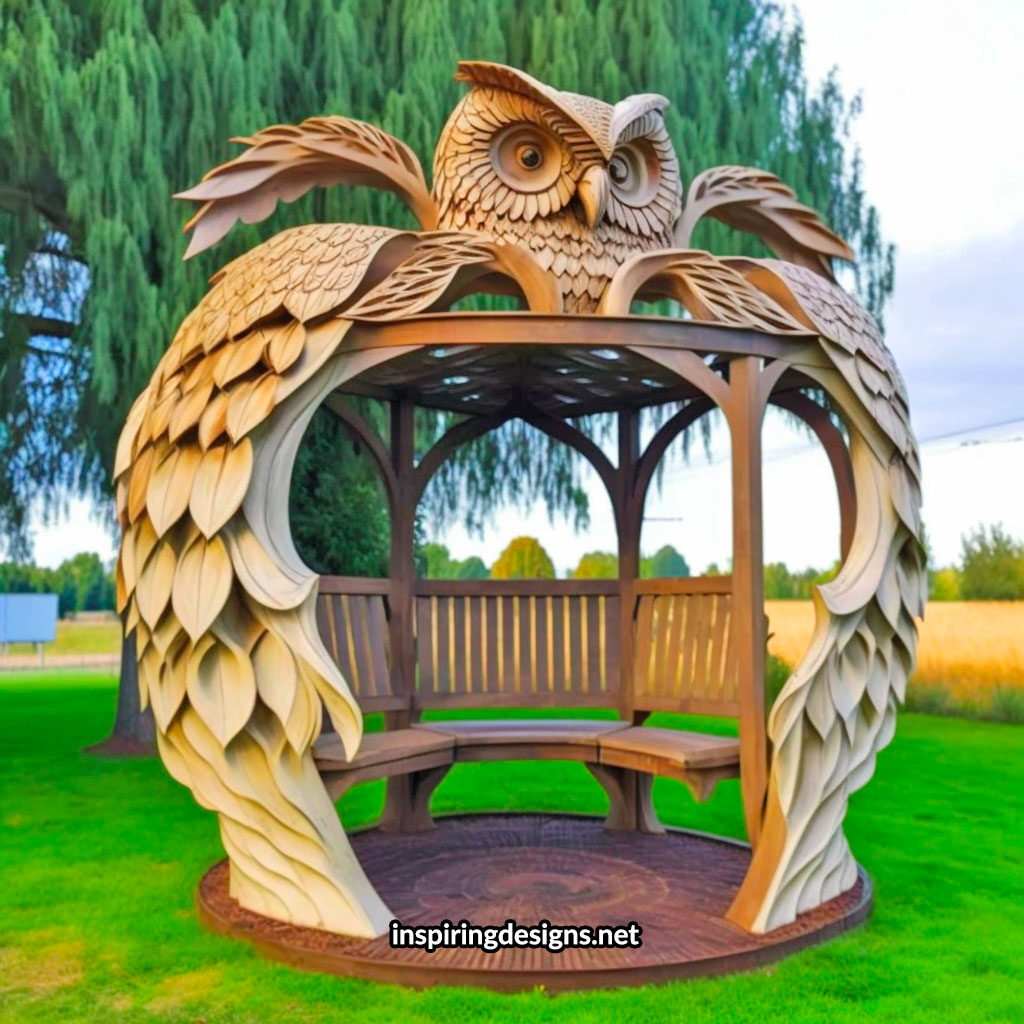 And the best part? With a little bit of woodworking skills and some imagination, you can easily create your own pergola or gazebo for a fraction of the cost of a professionally installed one. So, get out there and start designing your dream outdoor space!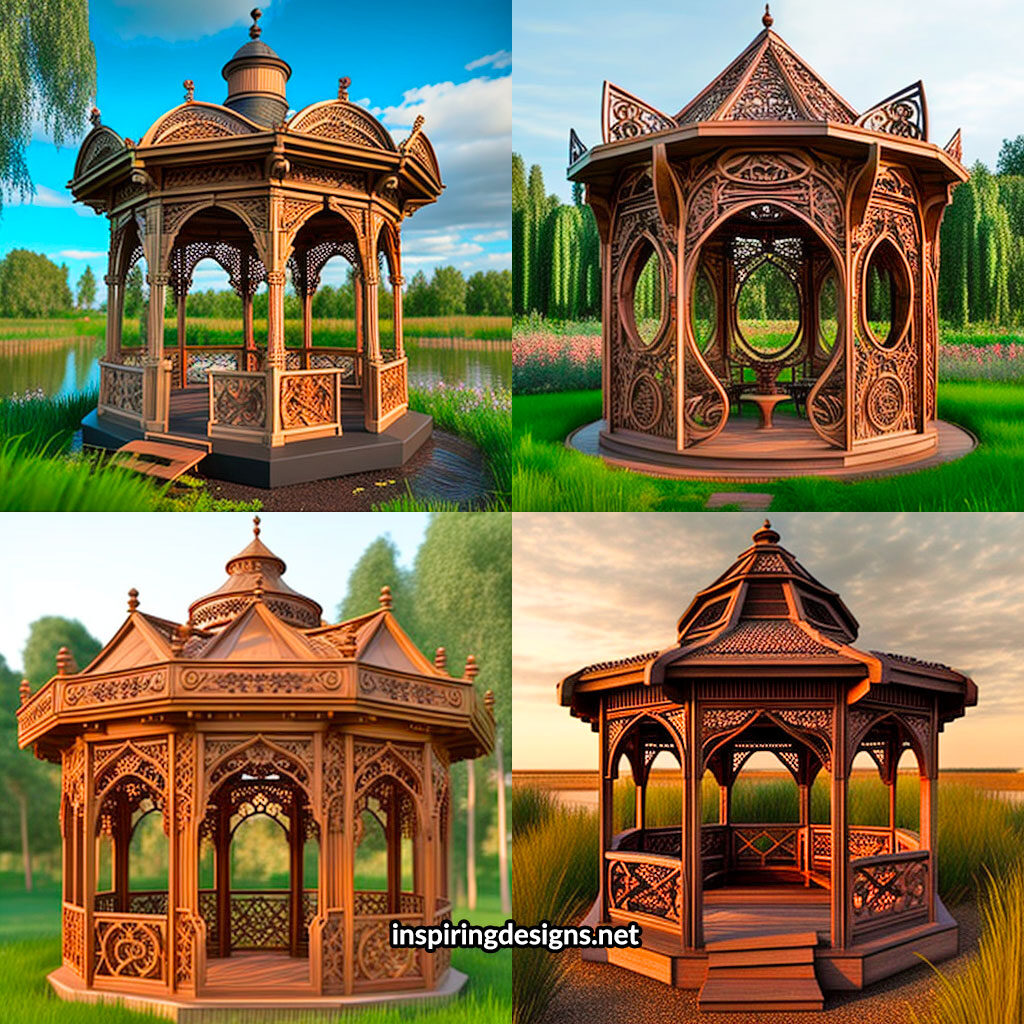 Take a look below at some more incredible and creative pergola and gazebo designs to gain some inspiration for building your own. You may have noticed our love for owls and some other animals in some of the designs. There's nothing quite like a personal connection to the design of the pergola, as you'll undoubtedly be seeing it everyday, so it might as well be something you love!