Ahoy there, me hearties! Are you looking for a unique and exciting way to spruce up your kid's bedroom? Well, look no further because we have the perfect solution for you: pirate ship kid's beds!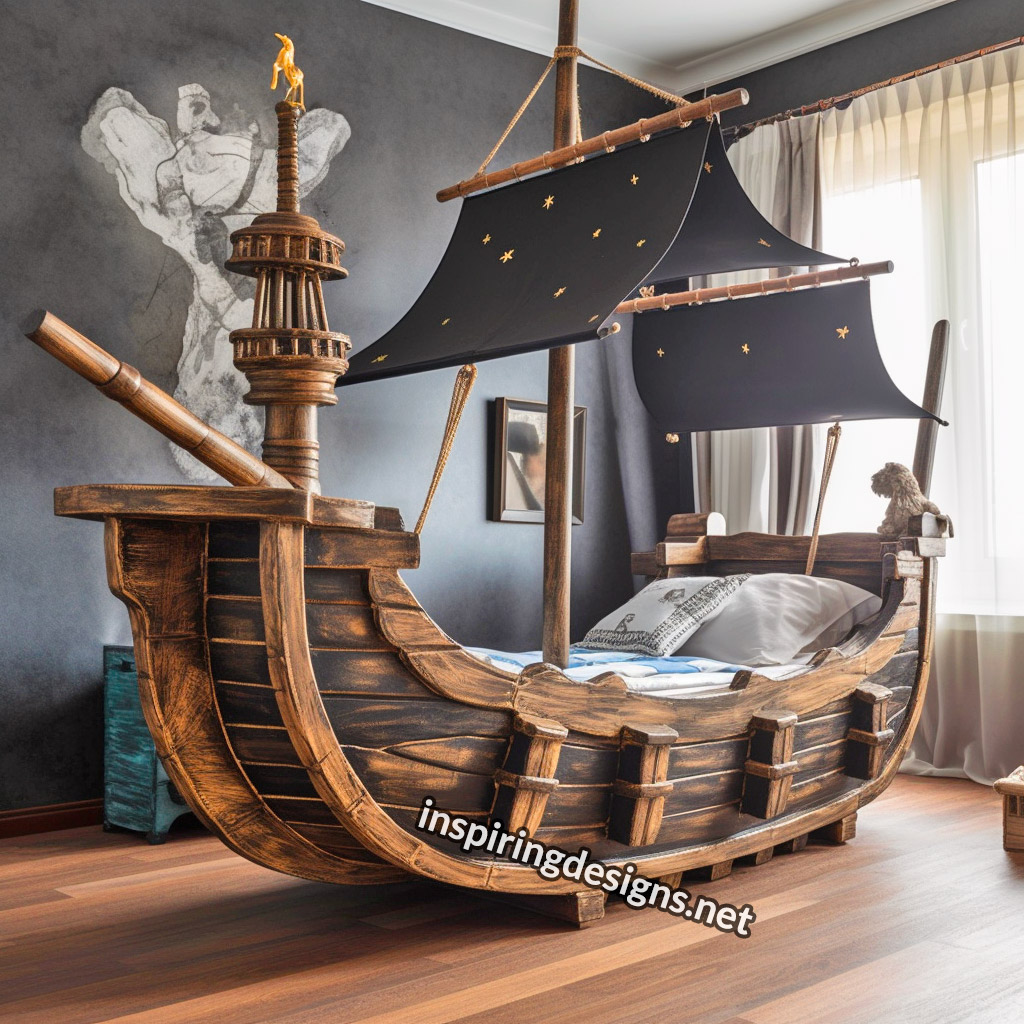 These beds are not your ordinary run-of-the-mill beds; they are incredibly detailed with specific designs that look just like real pirate ships.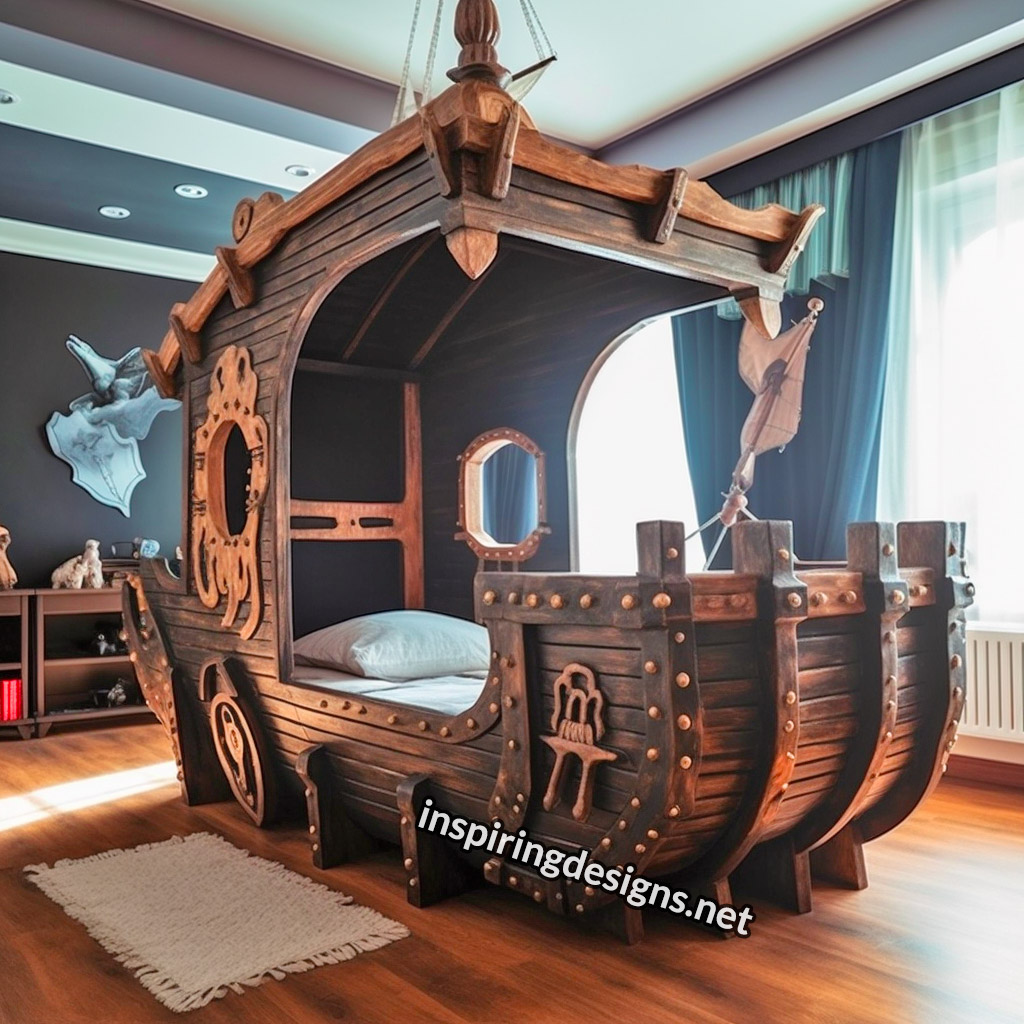 Made from high-quality wood and finished with a dark wood stain, these pirate ship beds are designed to look just like the ships that sailed the seven seas back in the day.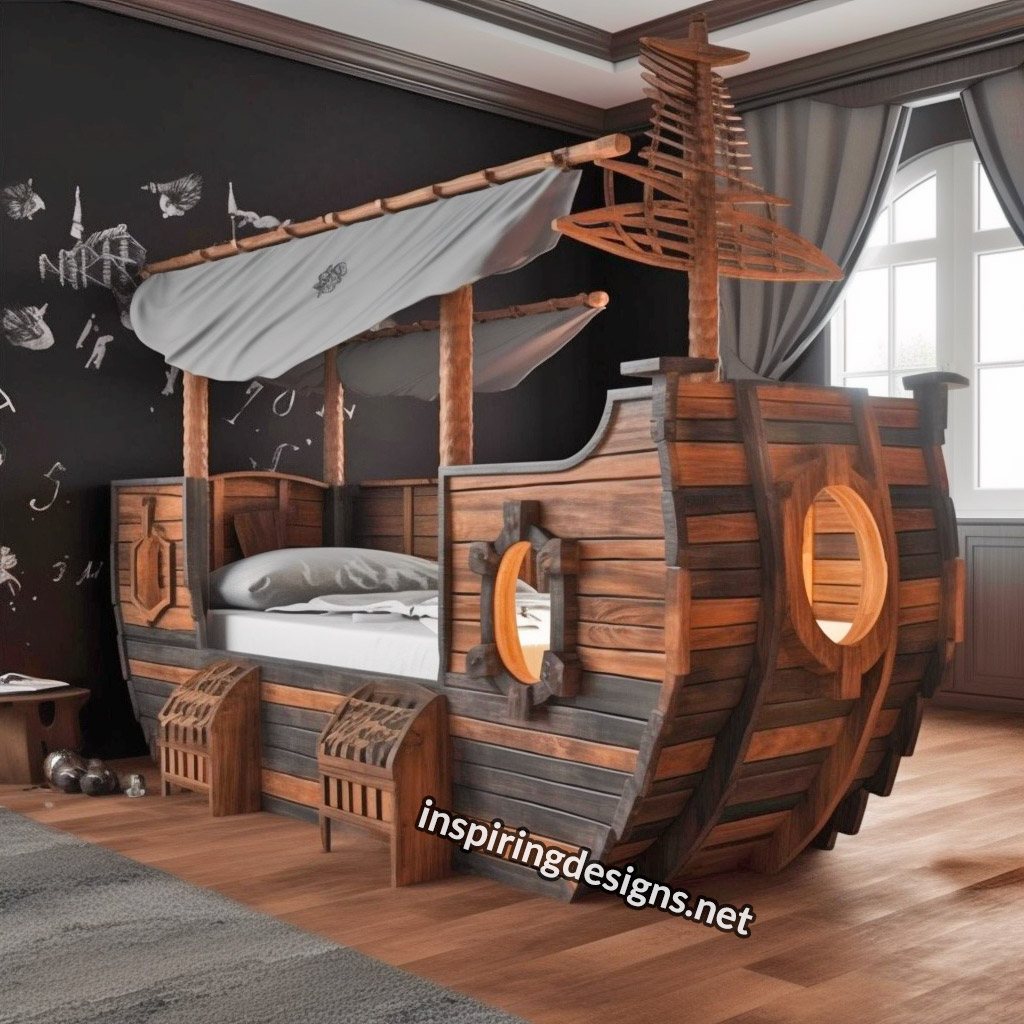 Some versions even feature top canopies, which add to the overall pirate aesthetic.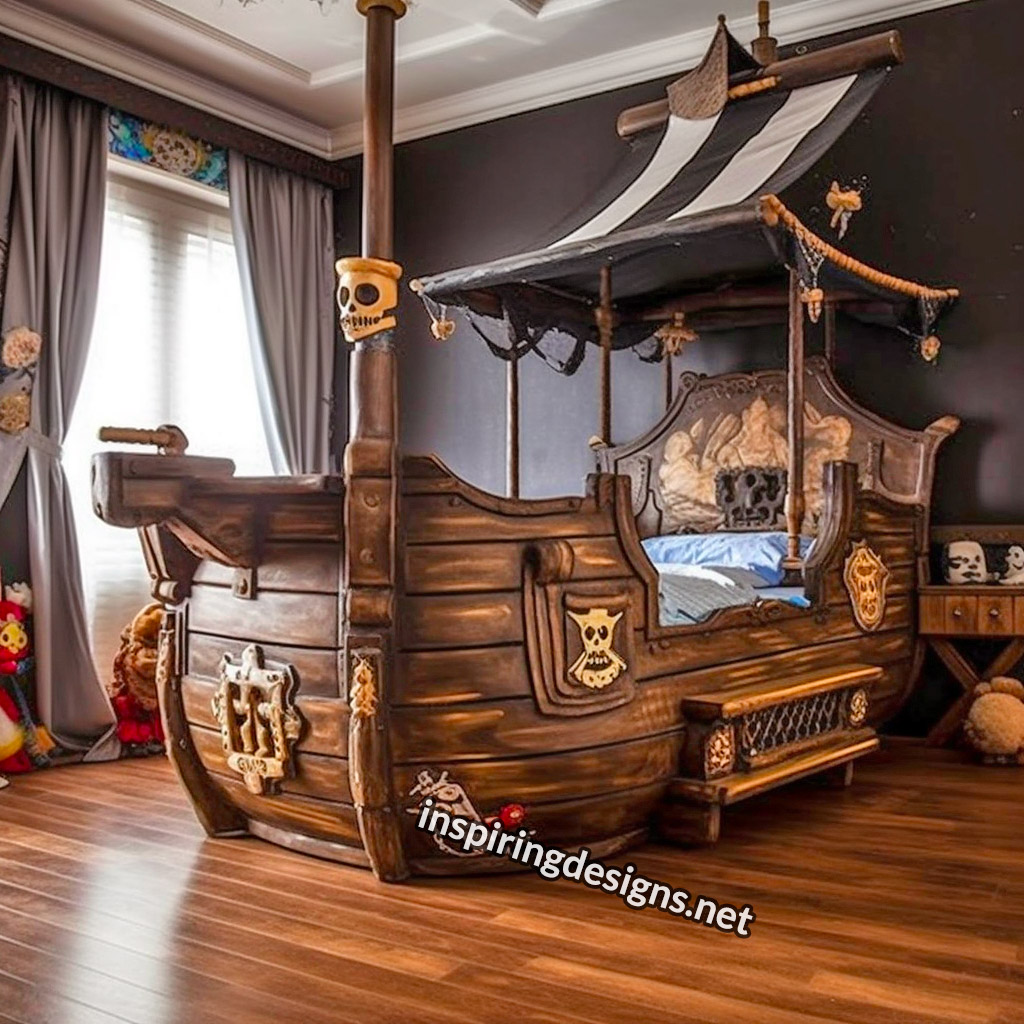 But wait, there's more! Some of these beds even double as bunk beds, making it perfect for siblings who love to share their pirate adventures.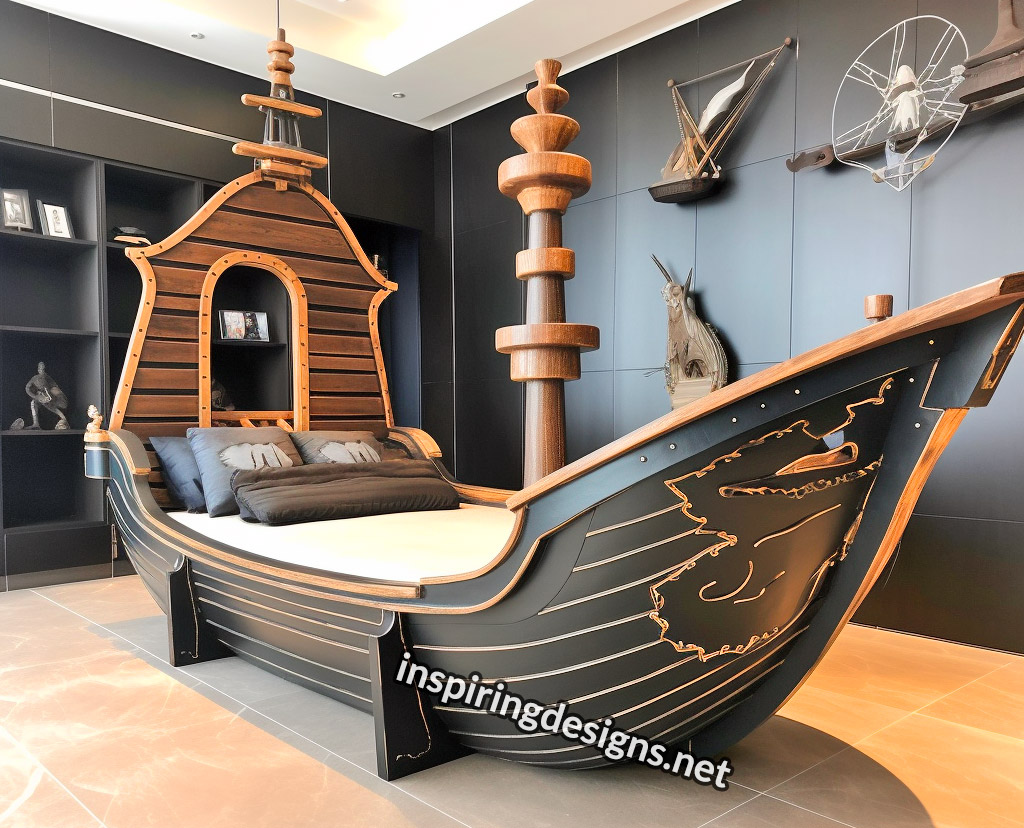 And if that's not enough, many versions have pirate designs such as pirate logos, skulls, and more throughout the bed. It's like having your own private pirate hideout right in your bedroom!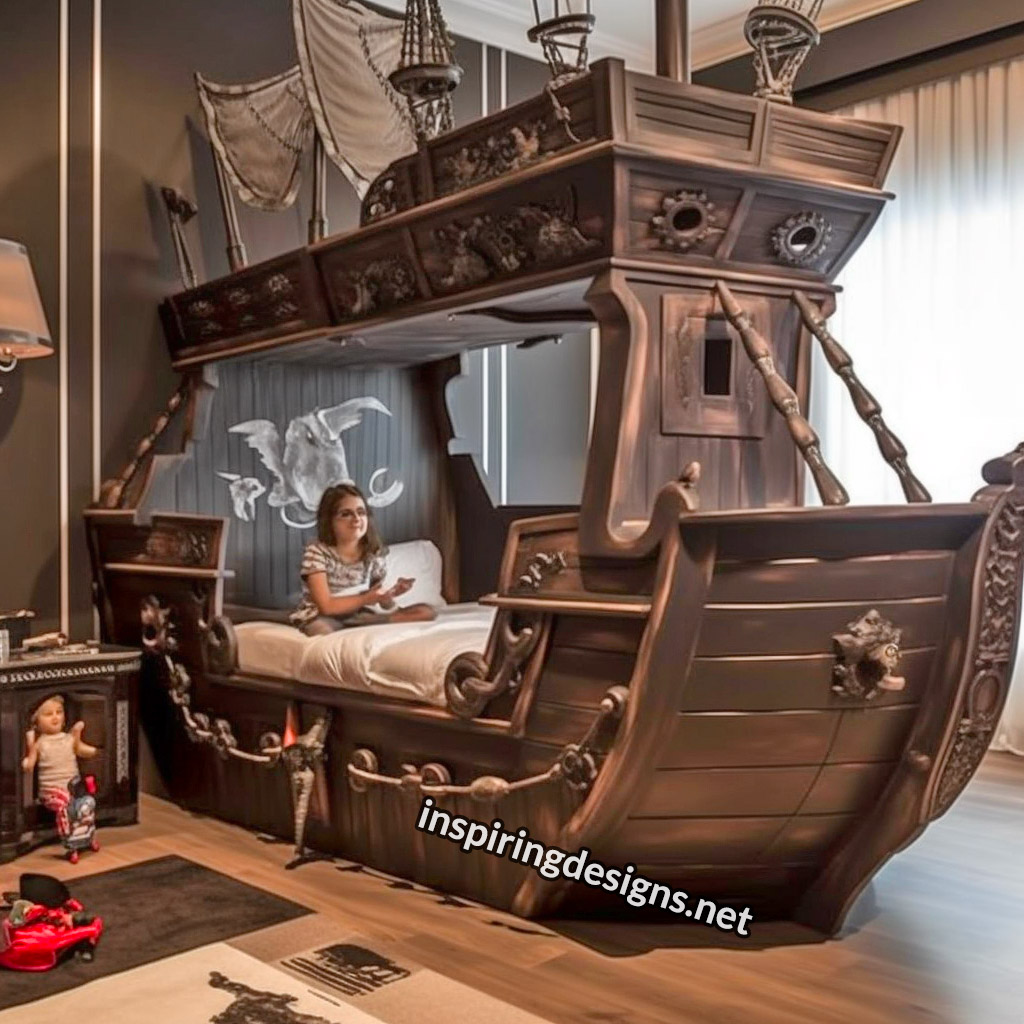 The measurements of these beds vary depending on the version, but most are around 7-10 feet long x 5-8 feet wide x 6-9 feet tall.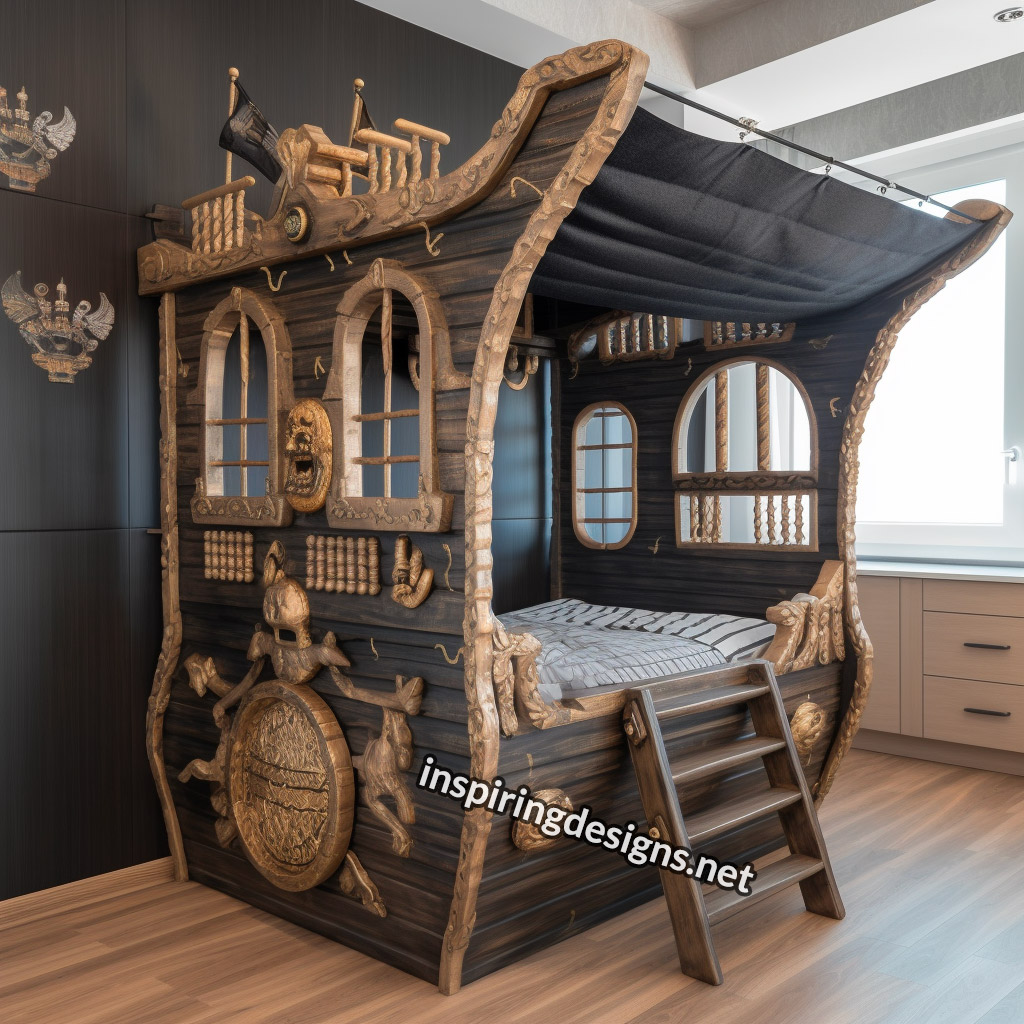 Some versions even feature a mast at the top of it, while others include a crows net, making it even more fun for kids to play on.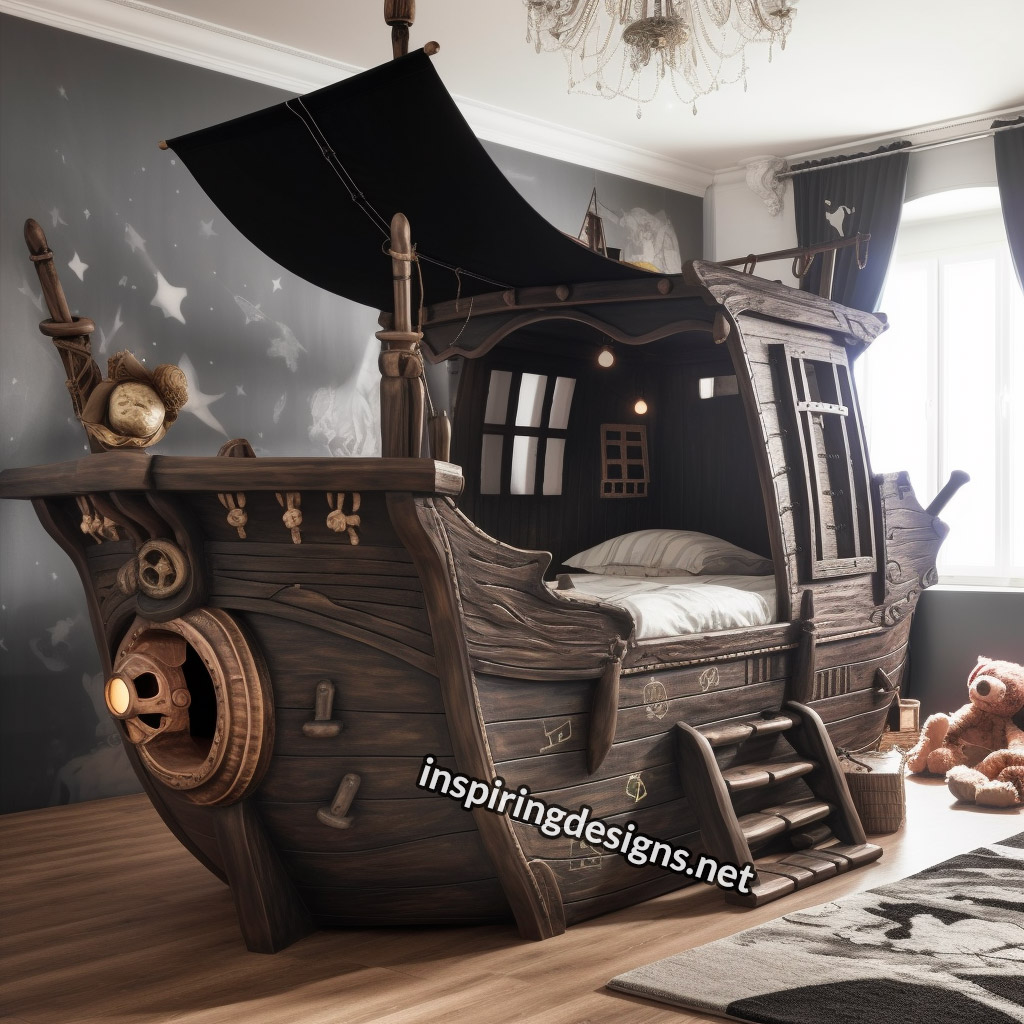 Now, let's talk about the interior design of a kids' bedroom that would go well with a pirate ship bed.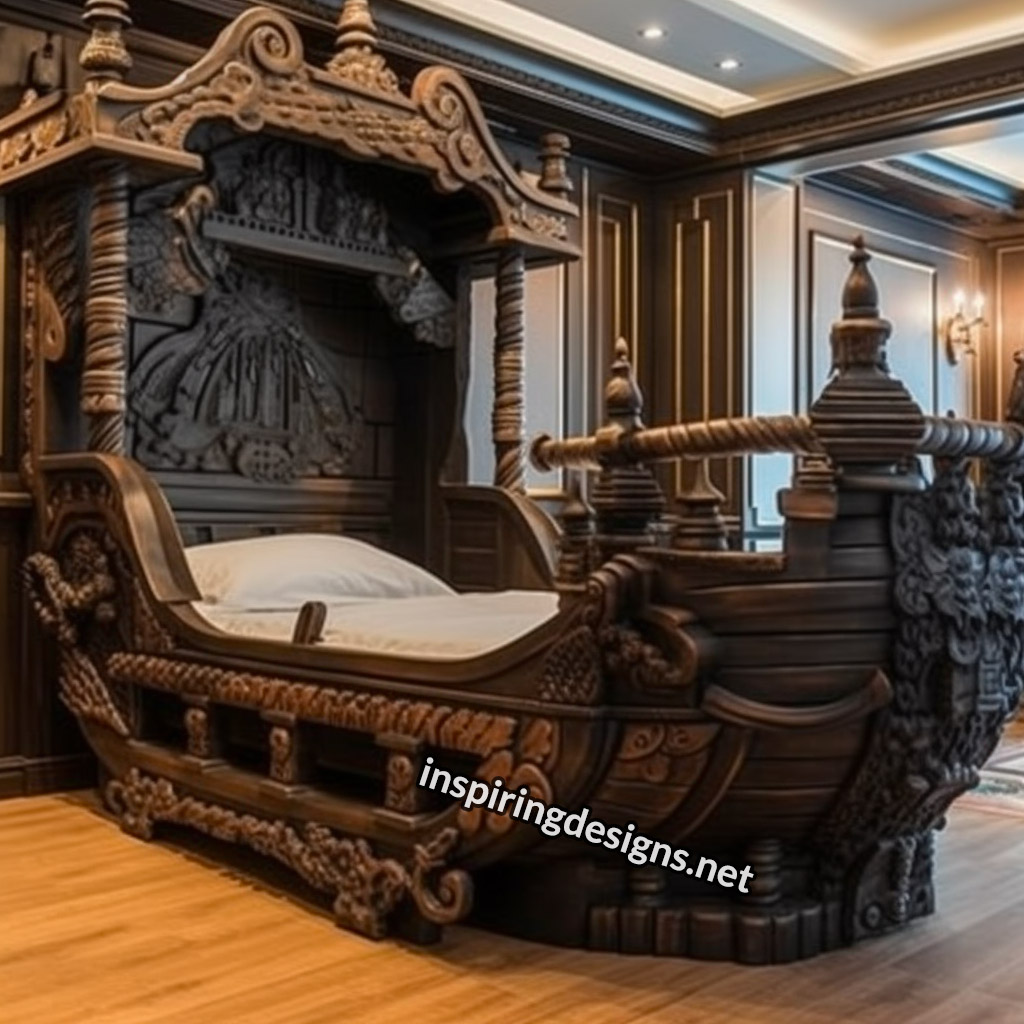 A room with a nautical theme would be perfect, complete with sea-themed wallpaper, a treasure chest toy box, and a ship-shaped bookcase.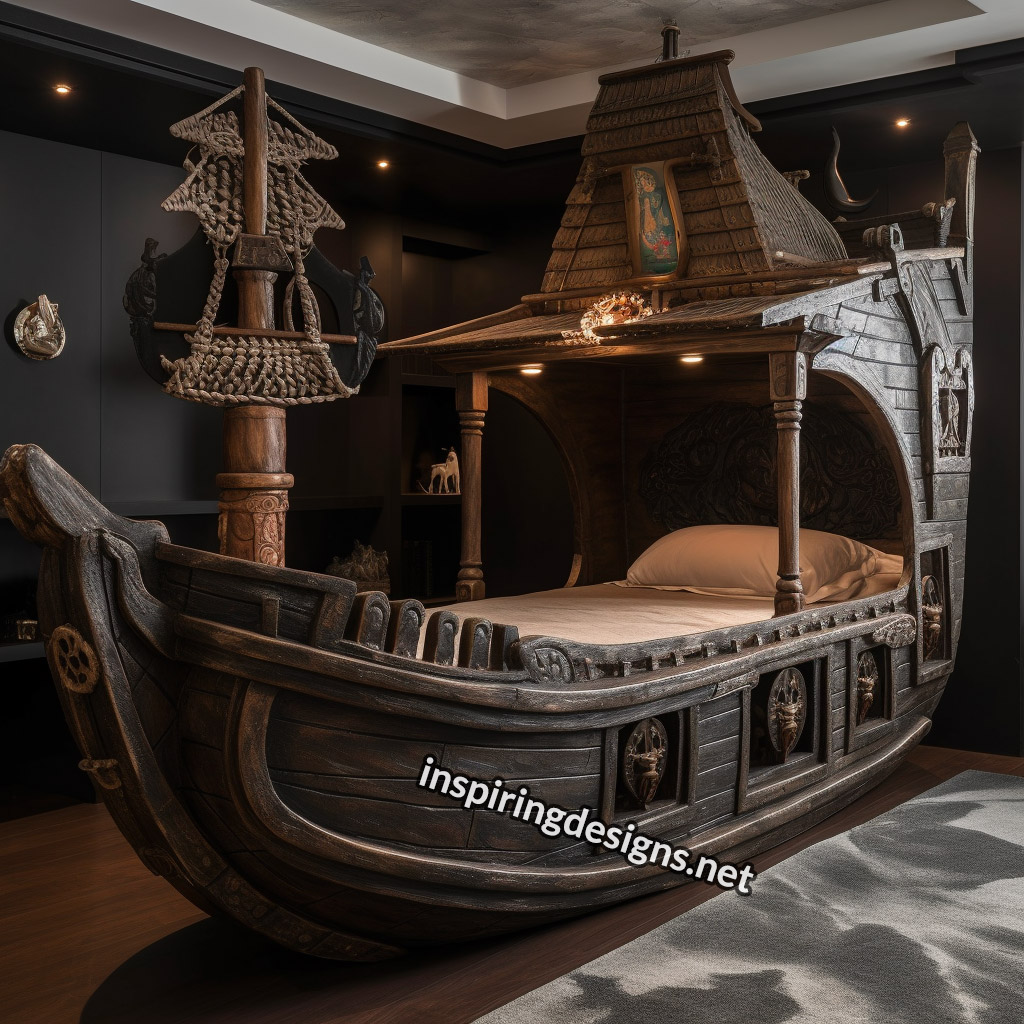 Add some anchor-shaped hooks to the walls to hang clothes, and you've got yourself a pirate's lair fit for a captain!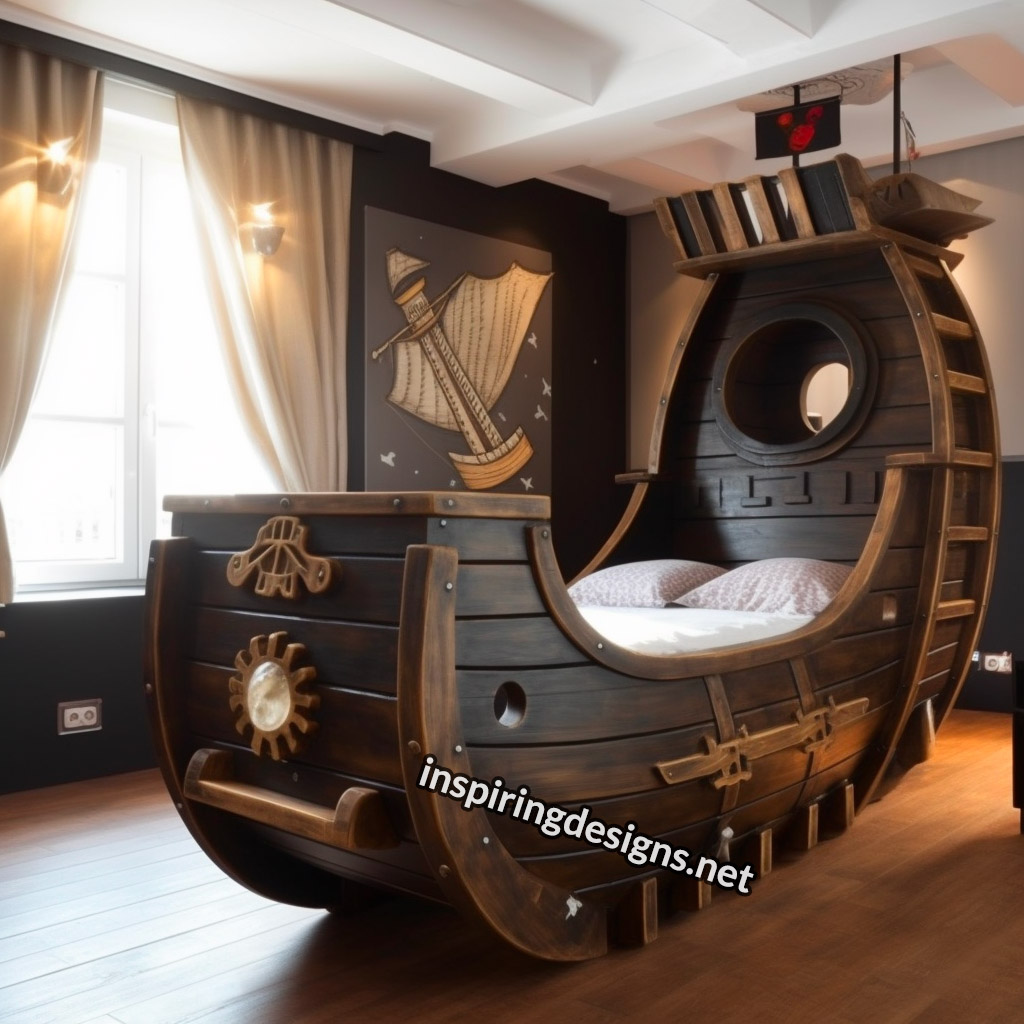 One of the best things about having a pirate ship bed is that it would be a conversation piece.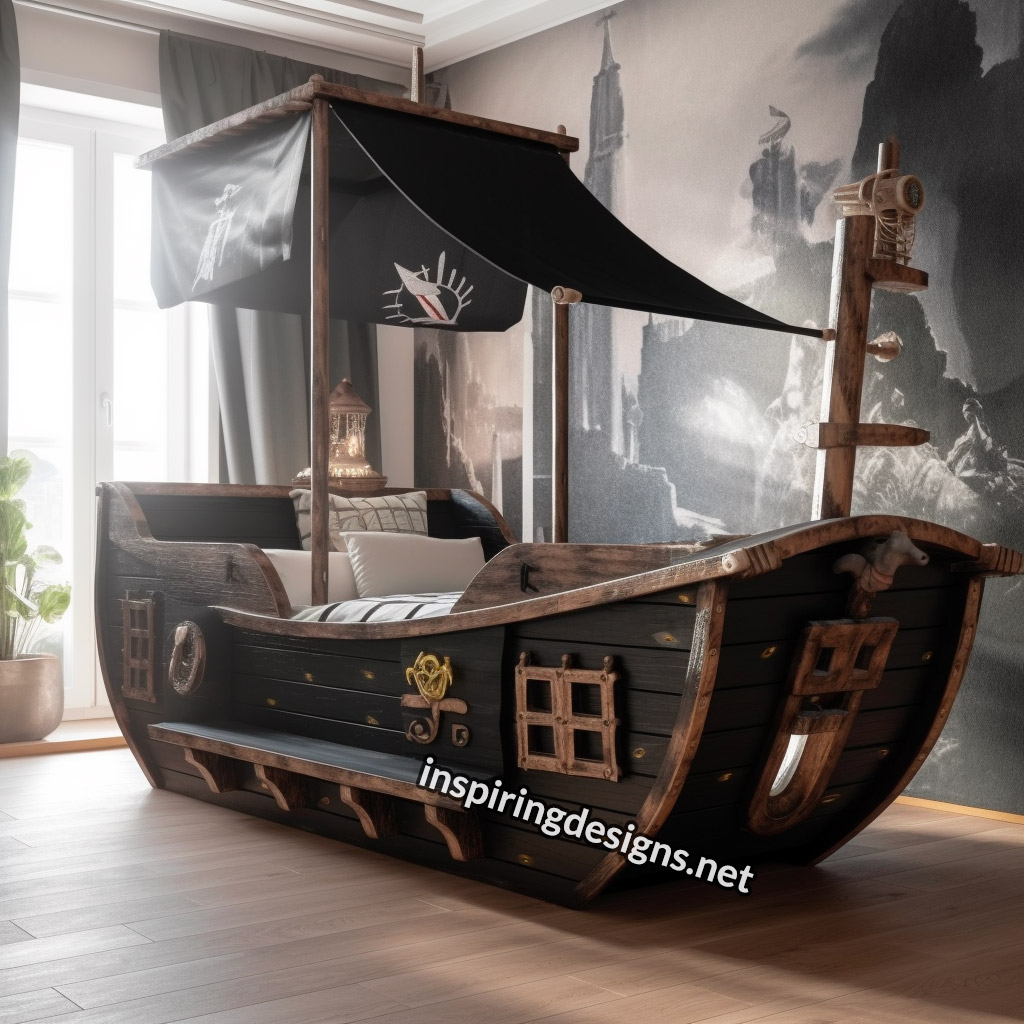 Imagine the awe and envy of your child's friends when they see the bed! It's a unique and exciting addition to any kid's room that will surely impress everyone who sees it.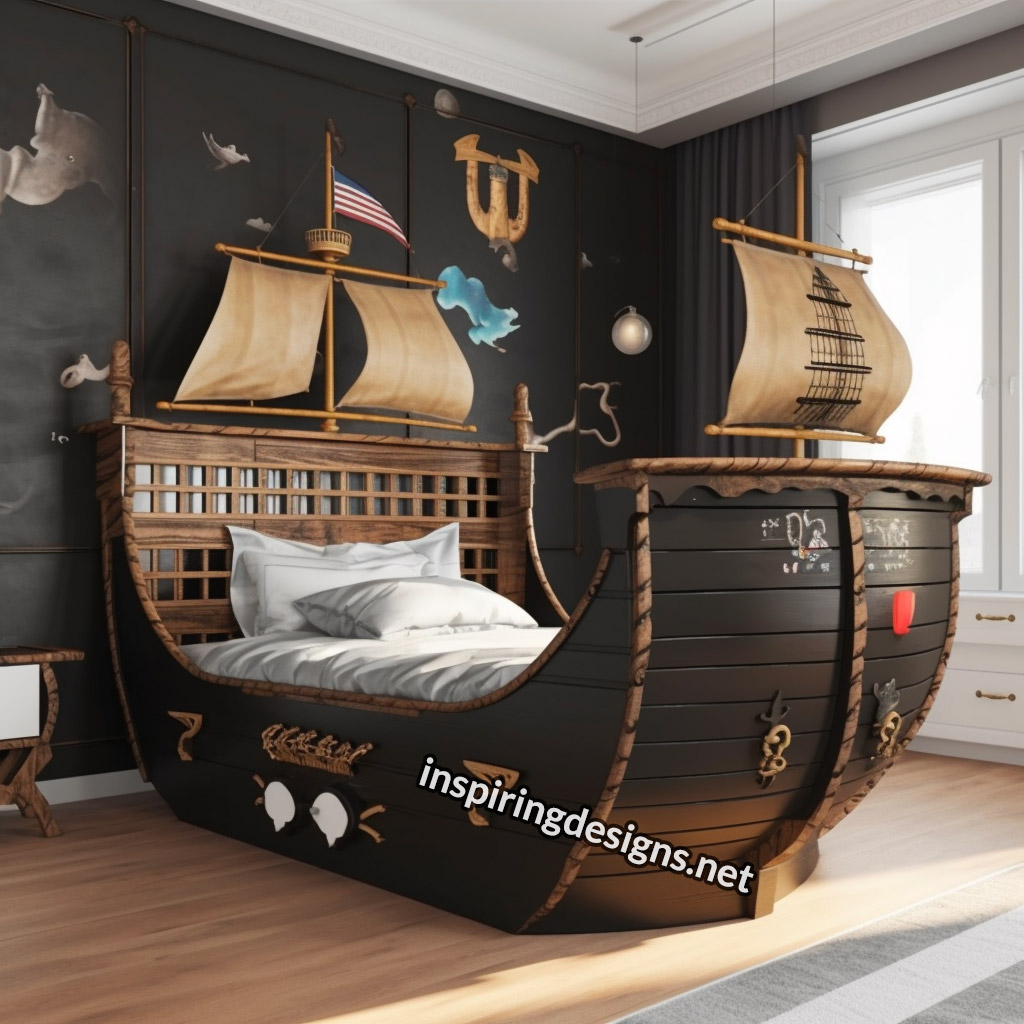 Of course, one of the most important things to consider when building a pirate ship bed is the price. While we don't have an exact number, we can estimate that having one built with different options would likely cost a pretty penny.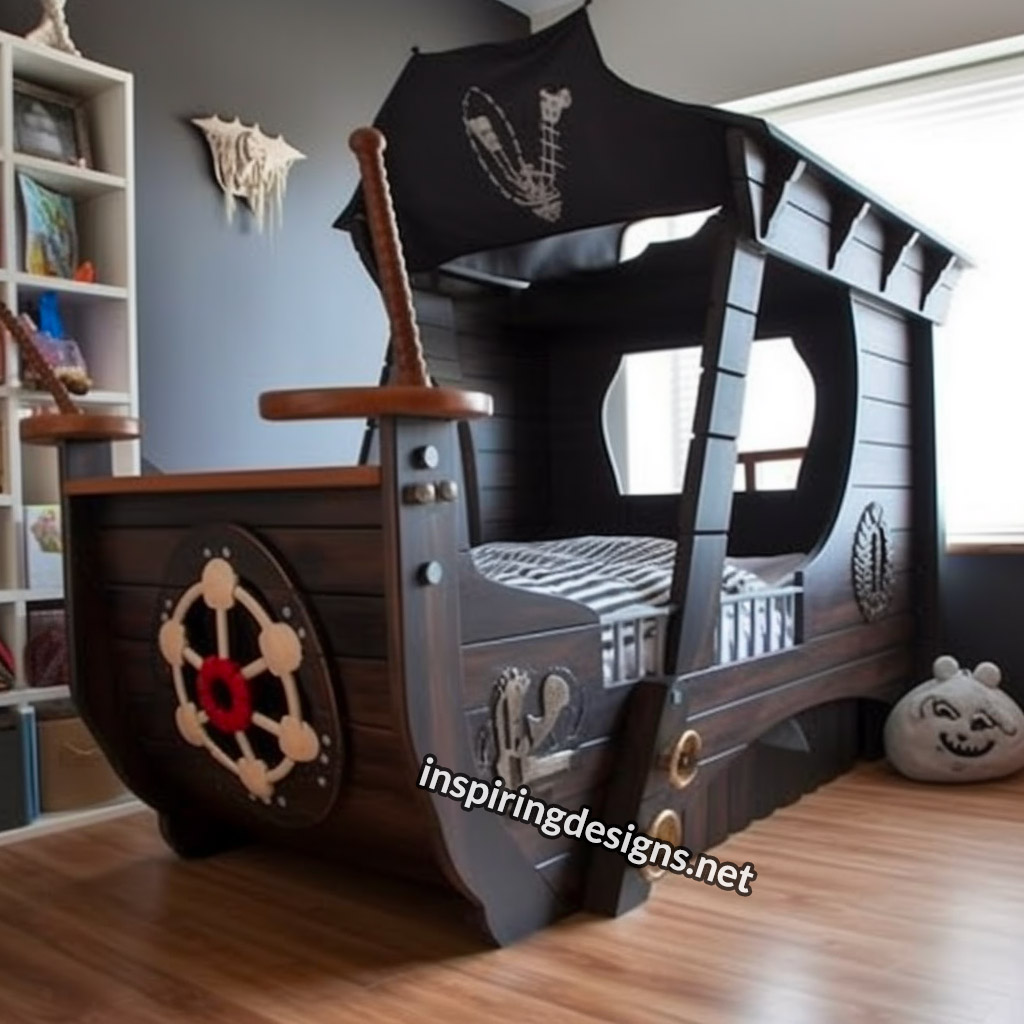 A custom pirate ship kid's bed similar to the ones shown here would most likely run you anywhere between $15k-$30k depending on how extensive and intricated you'd like the pirate ship bed to be.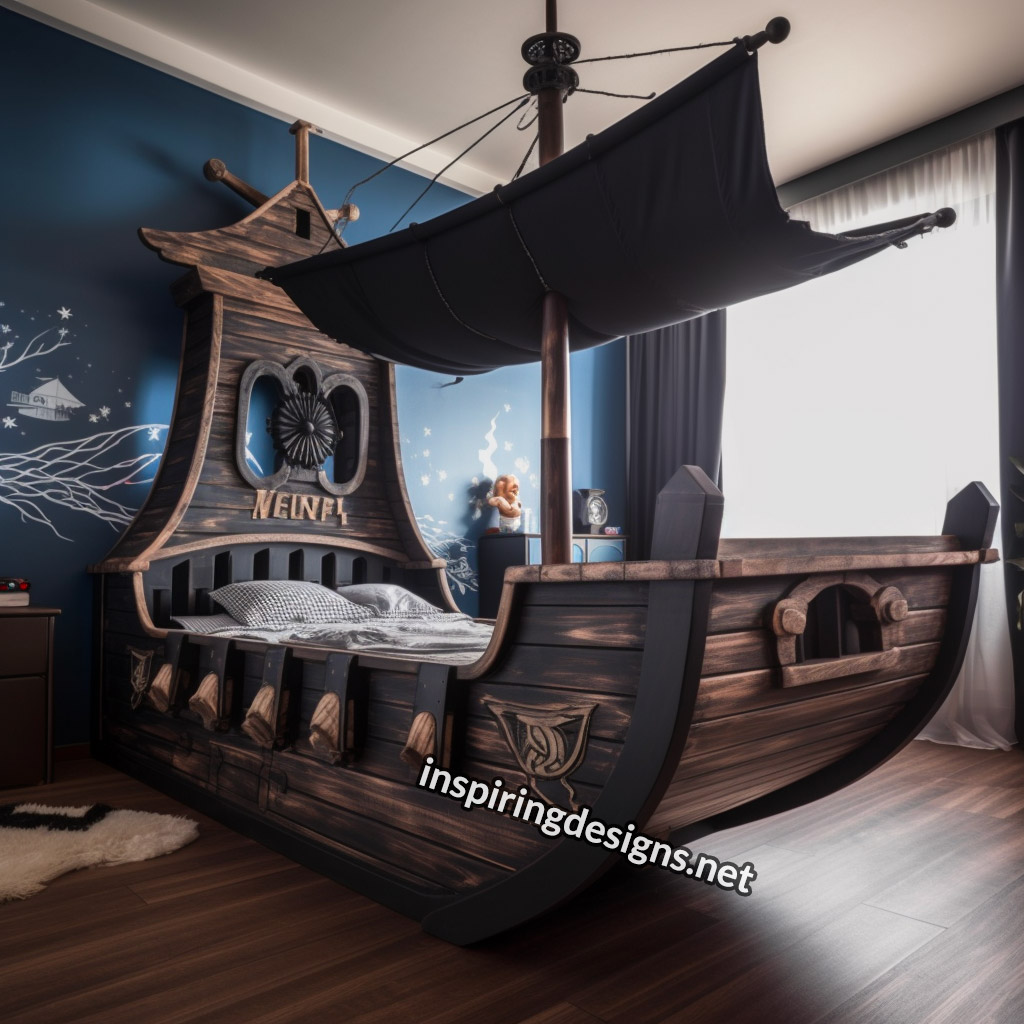 But think of it as an investment in your child's imagination and creativity. Plus, it's a bed that they can grow into and cherish for years to come.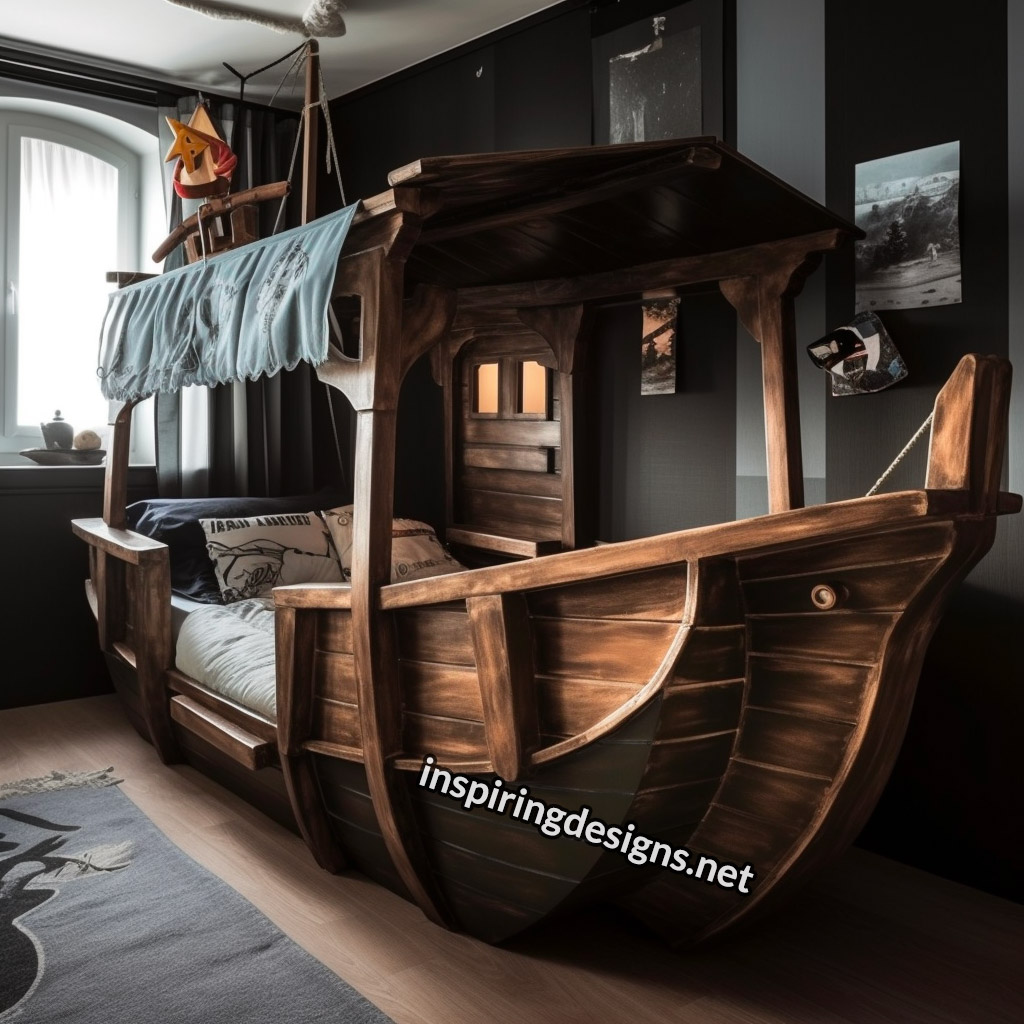 If you're looking for a way to add some excitement and adventure to your child's bedroom, a pirate ship bed is definitely the way to go.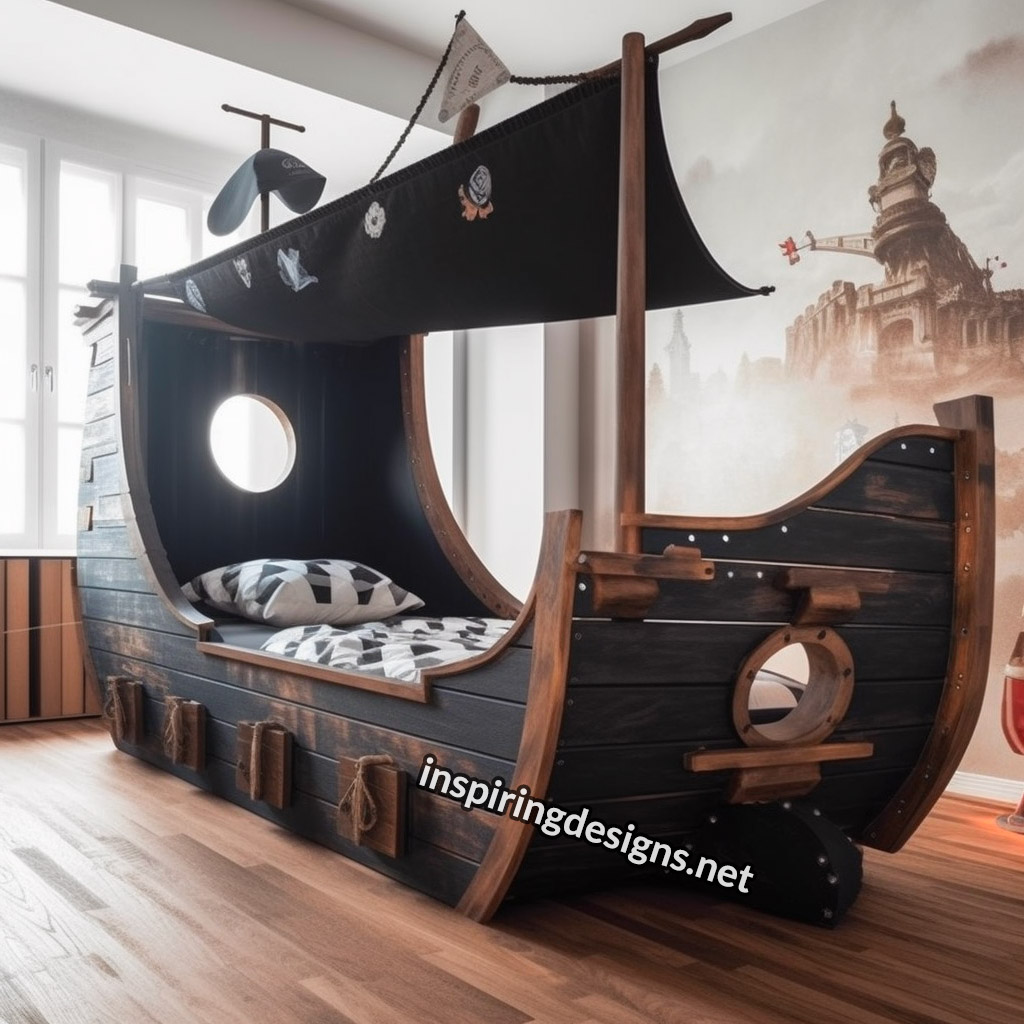 Not only is it a fun place to sleep, but it also provides endless opportunities for imaginative play. So, set sail on the high seas with a pirate ship bed and let your child's imagination run wild!