You're cruising down the highway in your very own colossal castle on wheels. Sounds like a dream, right? Well, buckle up, because today we're diving into the wild and wonderful world of semi-truck RV conversions.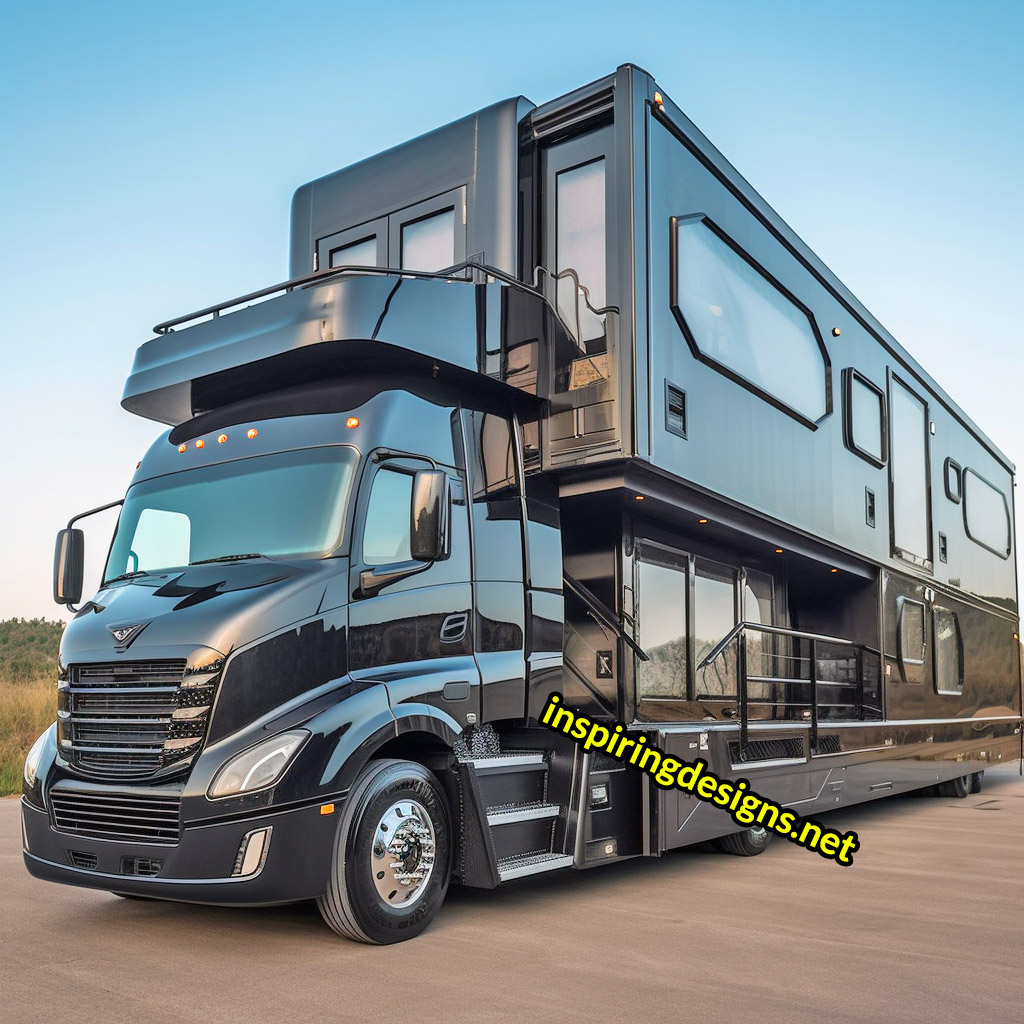 Semi-truck RV conversions are perfect for those who crave adventure, independence, and a one-of-a-kind living experience.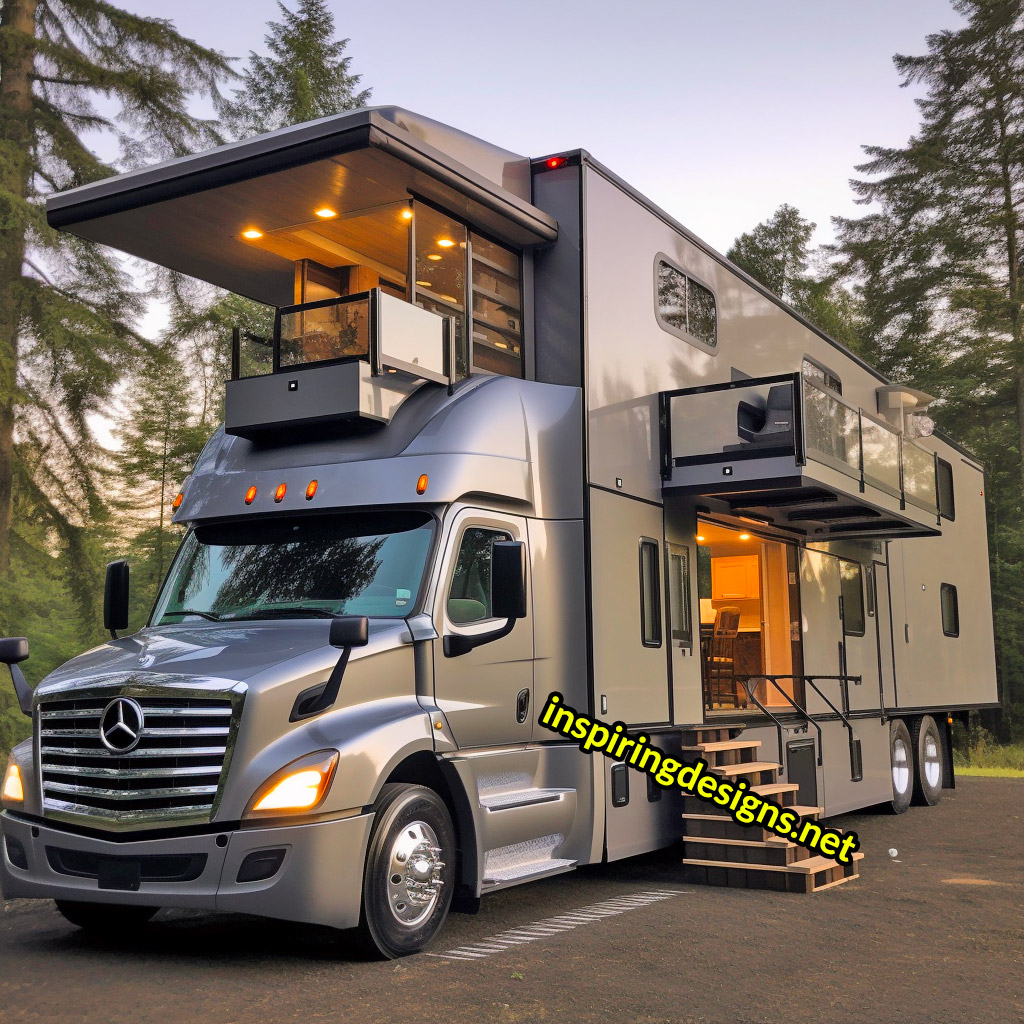 Whether you're an experienced DIYer, a retiree looking to explore the open road, or simply someone who wants a unique and spacious mobile abode, this project is for you.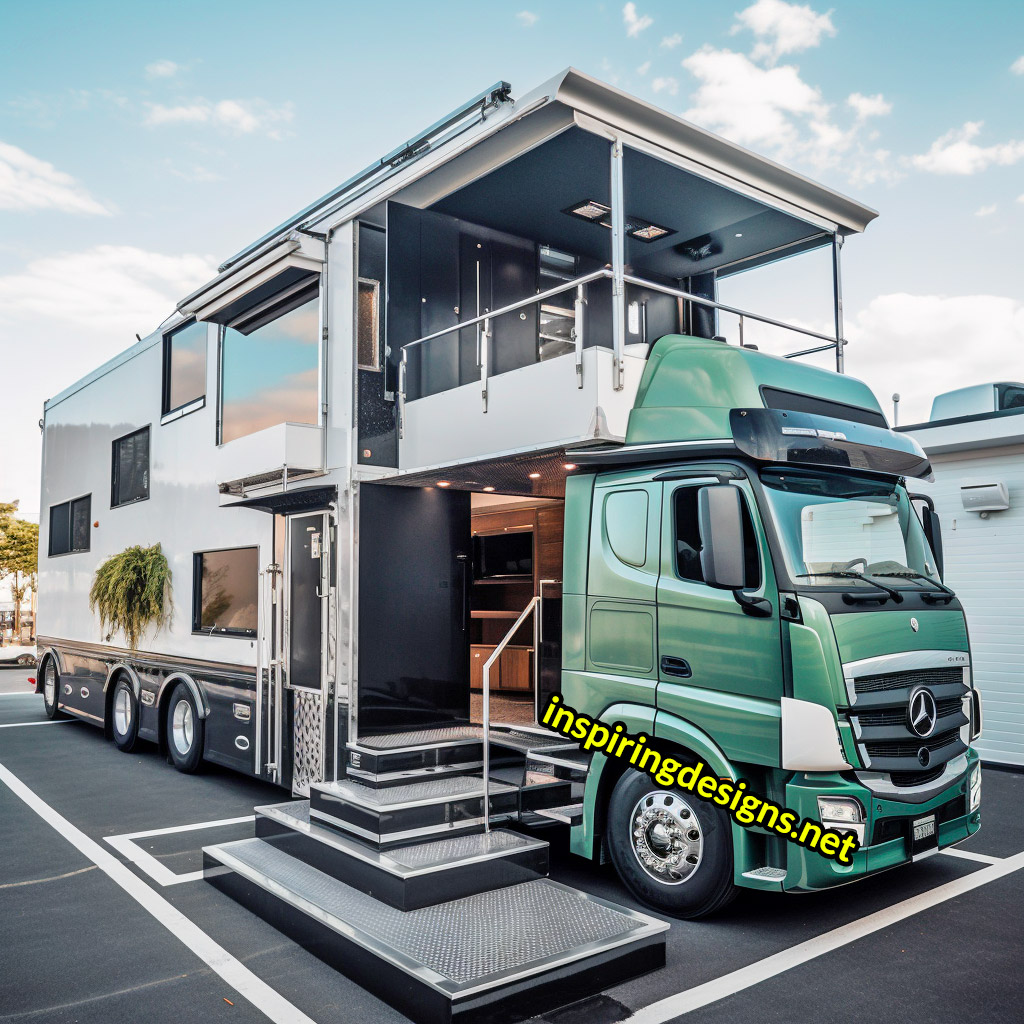 The beauty of a semi-truck RV conversion lies in the boundless options for customization. Want a luxurious home theater?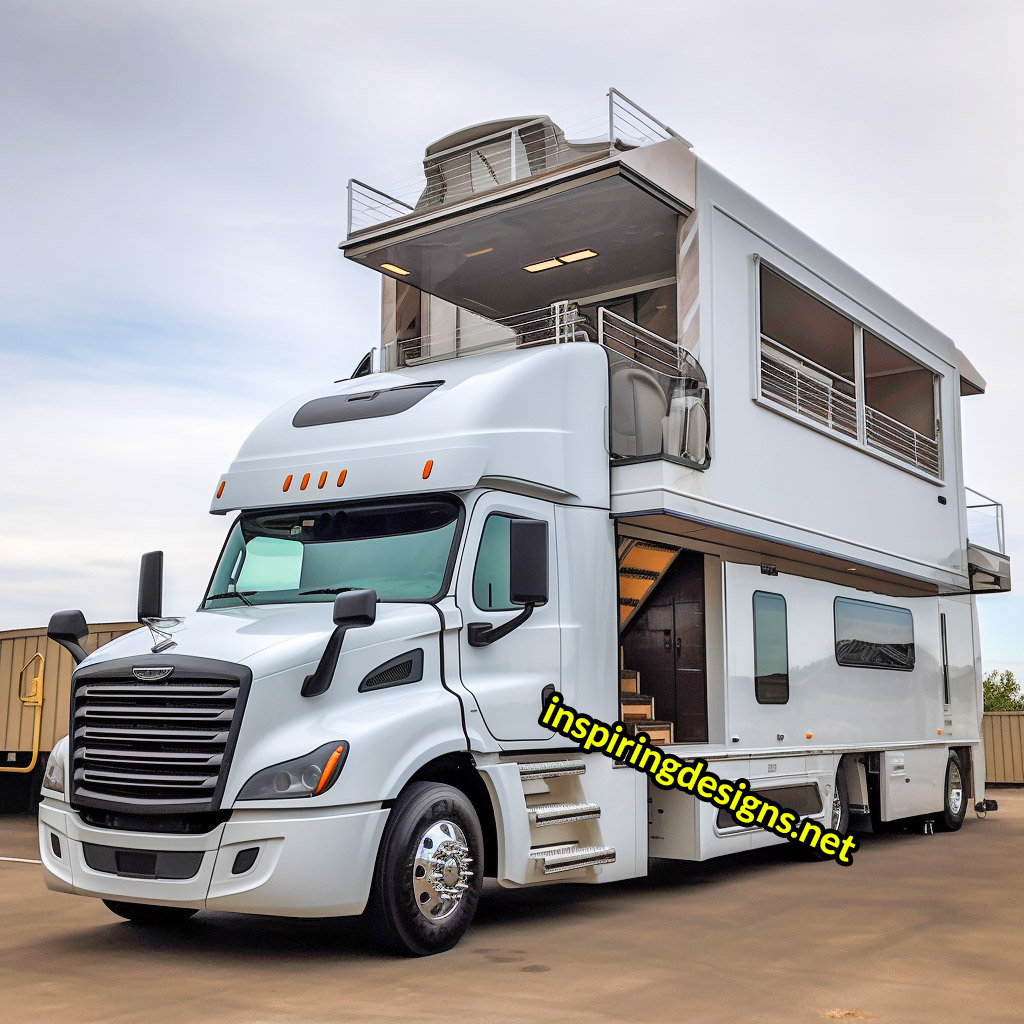 No problem. How about a fully-equipped gourmet kitchen? You got it. Maybe even a secret room or hidden storage compartments? The sky's the limit!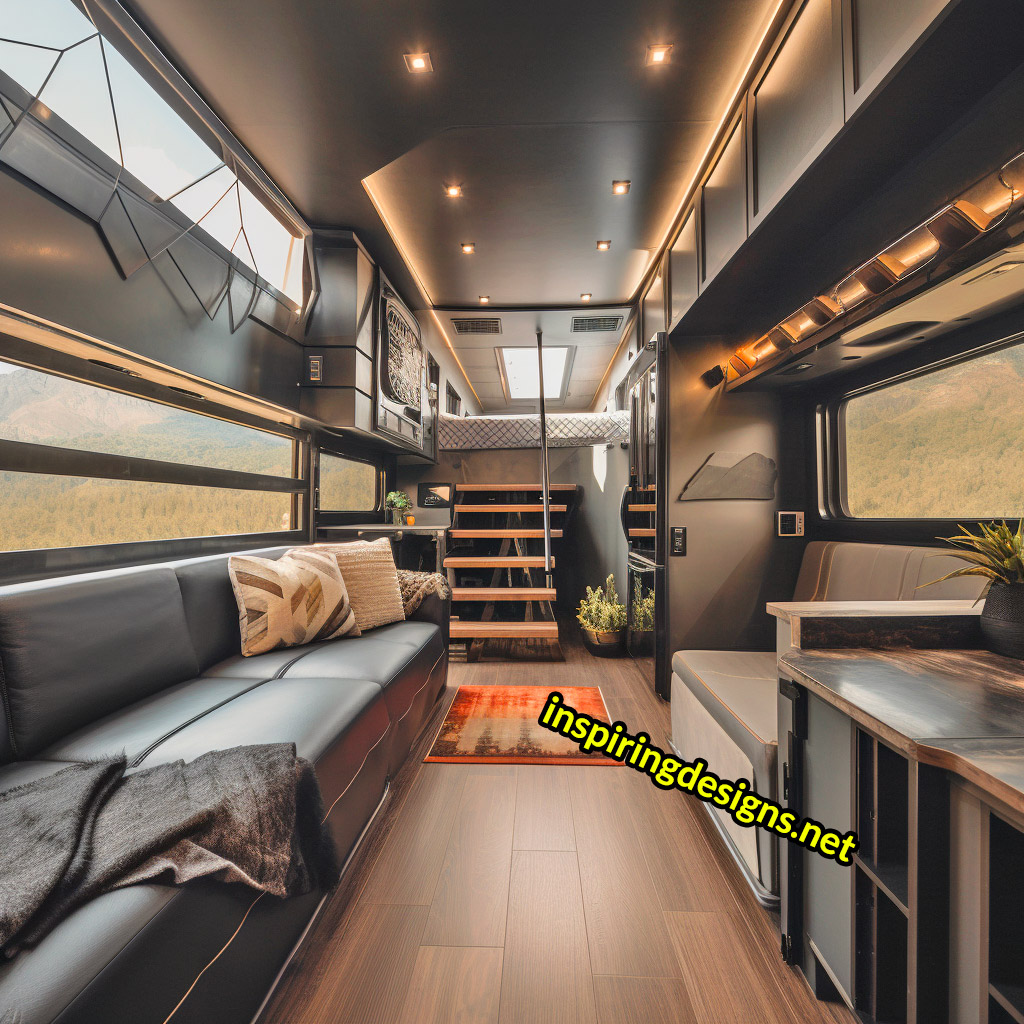 Why stop at the interior? With a semi-truck RV, you can create an impressive porch or deck area right on the front of the truck.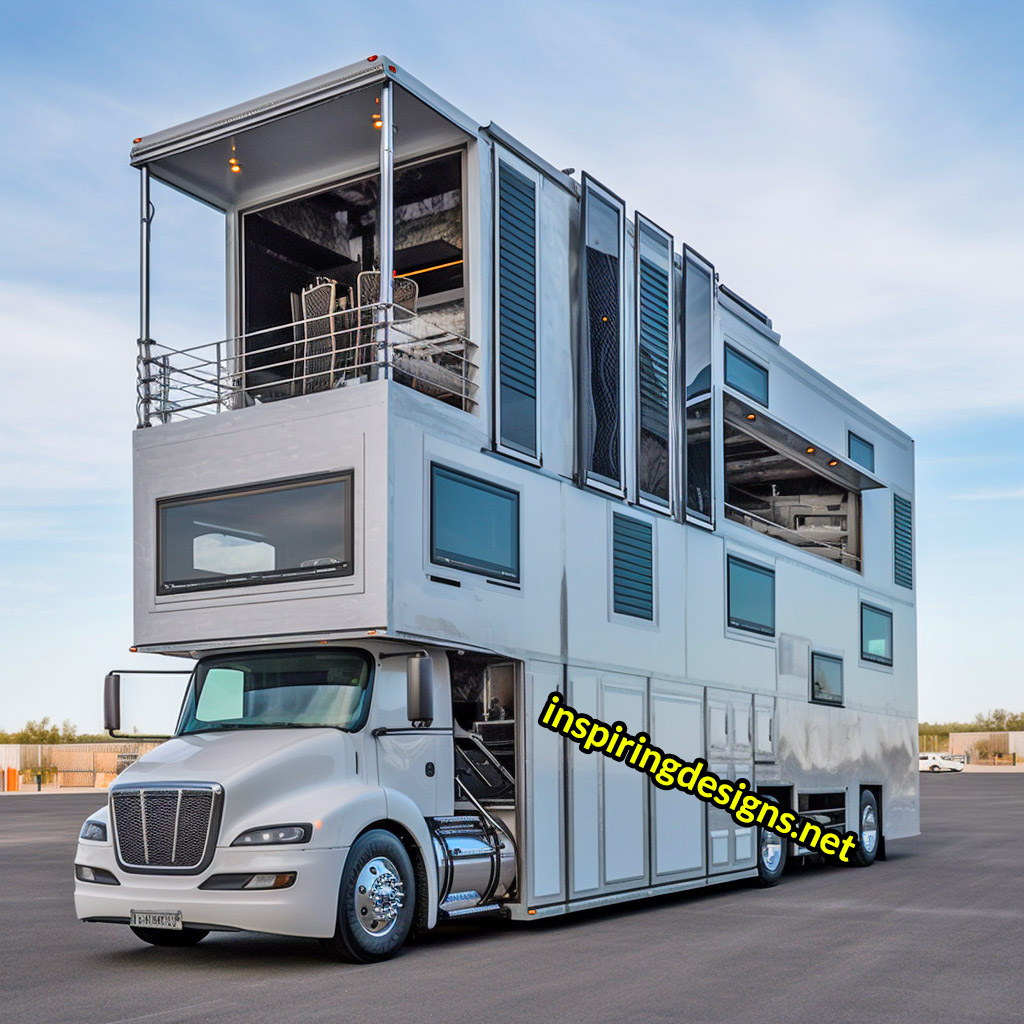 Think outdoor entertainment space, complete with comfy seating, a grill, and maybe even a hot tub. Talk about living large!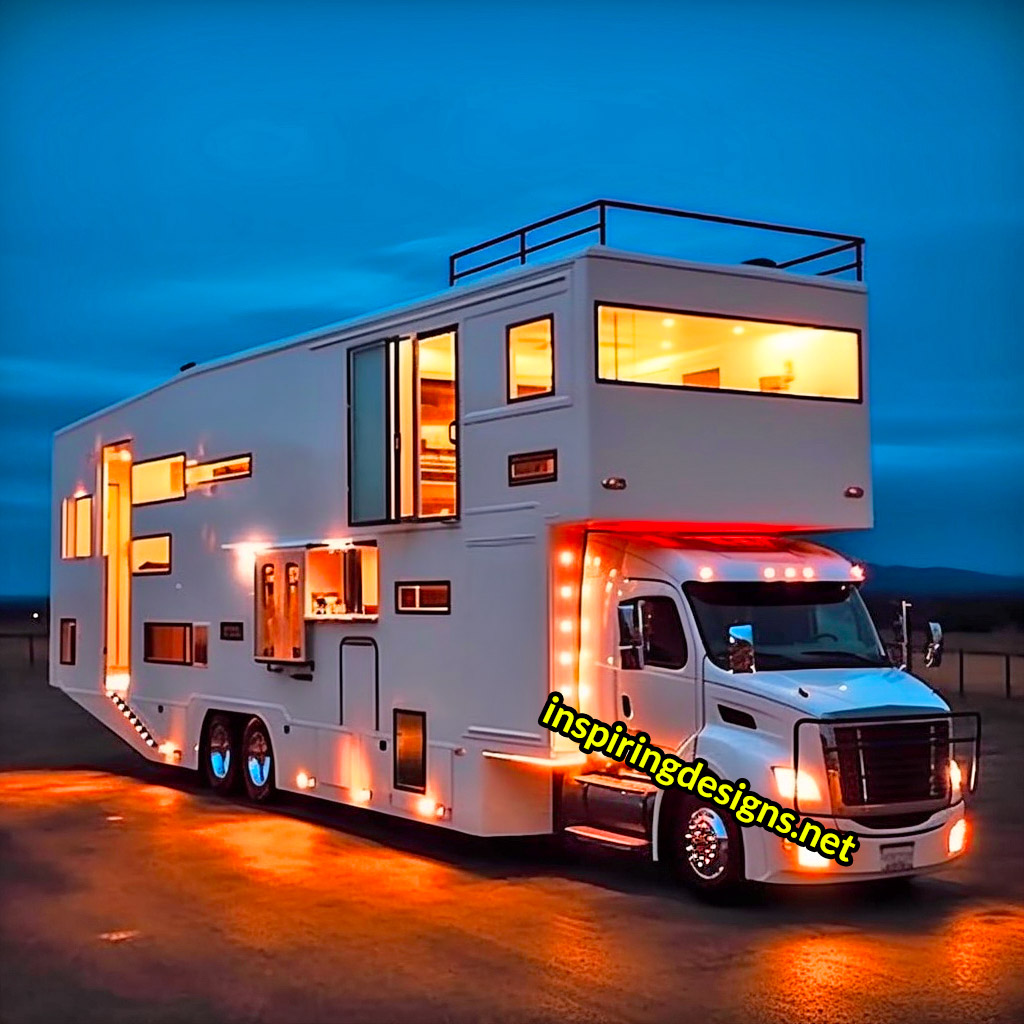 One of the major perks of converting a semi-truck into an RV is the vast amount of room at your disposal.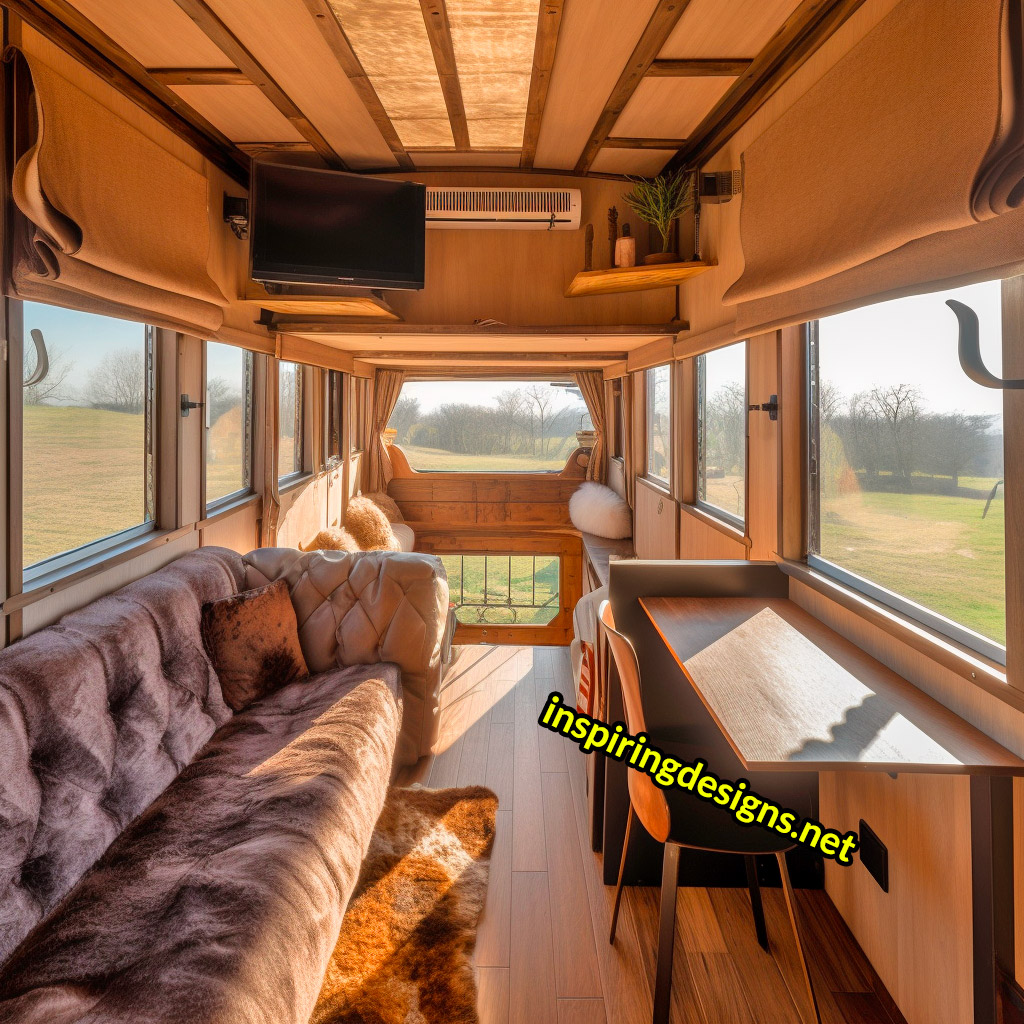 Unlike traditional RVs, these behemoths offer a plethora of space for you to design and create your ideal mobile home, without feeling cramped or sacrificing any amenities.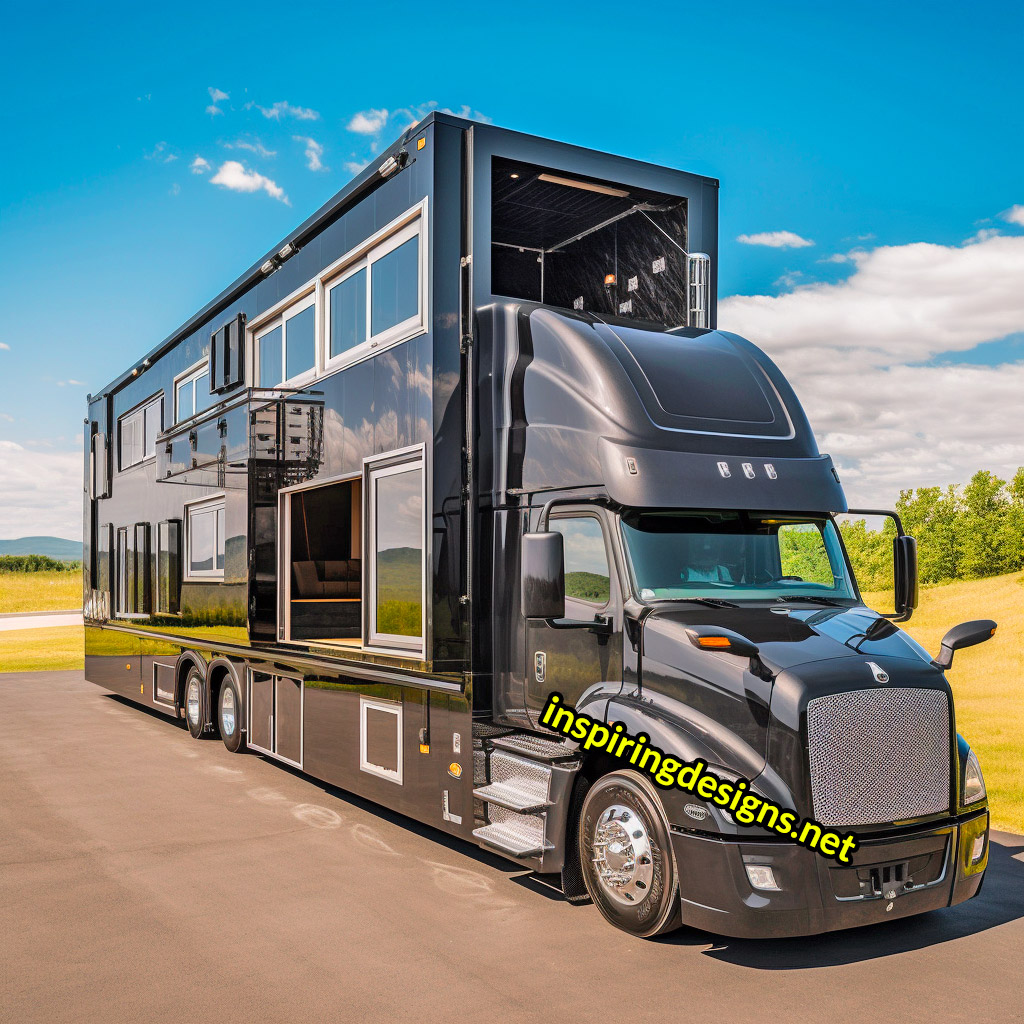 When it comes to the cost of a semi-truck RV conversion, there are two main factors to consider: the price of the used semi-truck and the cost of the remodel.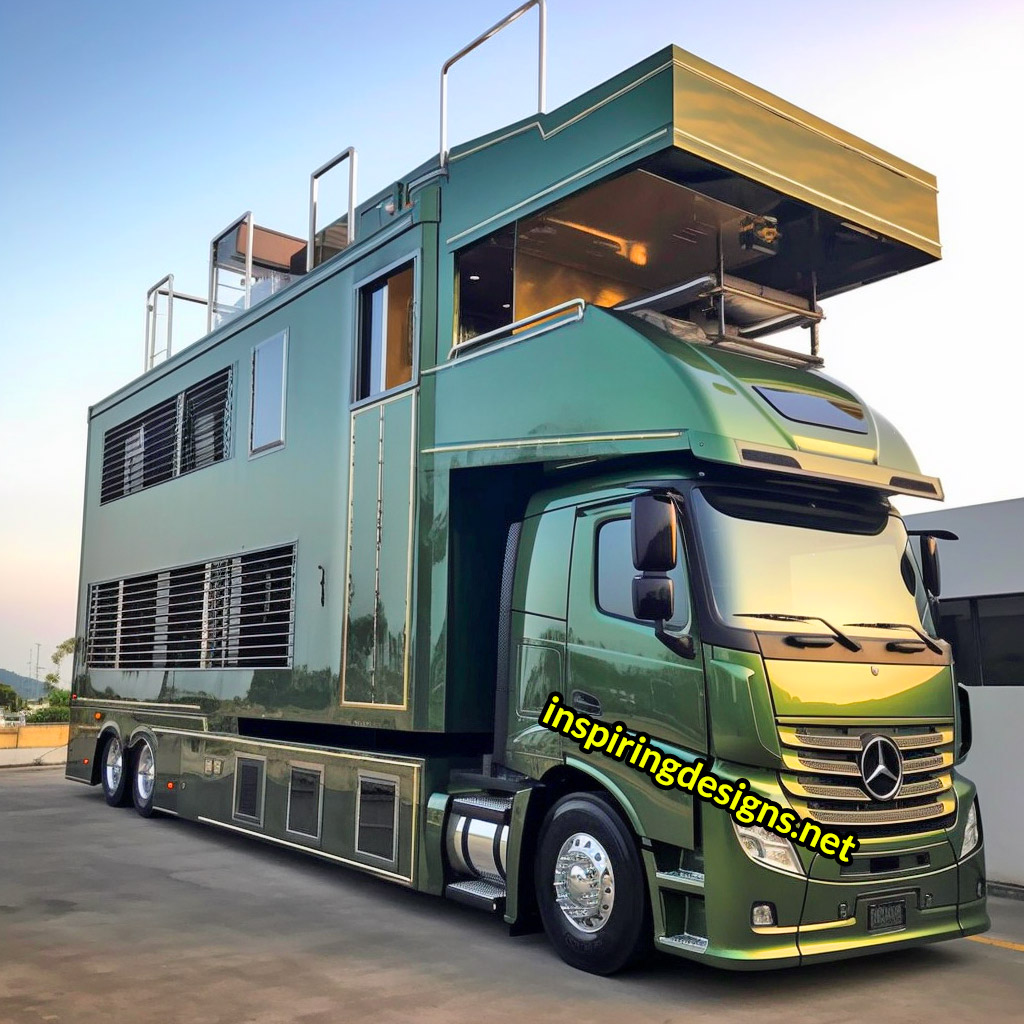 A used semi-truck can cost anywhere from $15,000 to $100,000, depending on its age, condition, and features.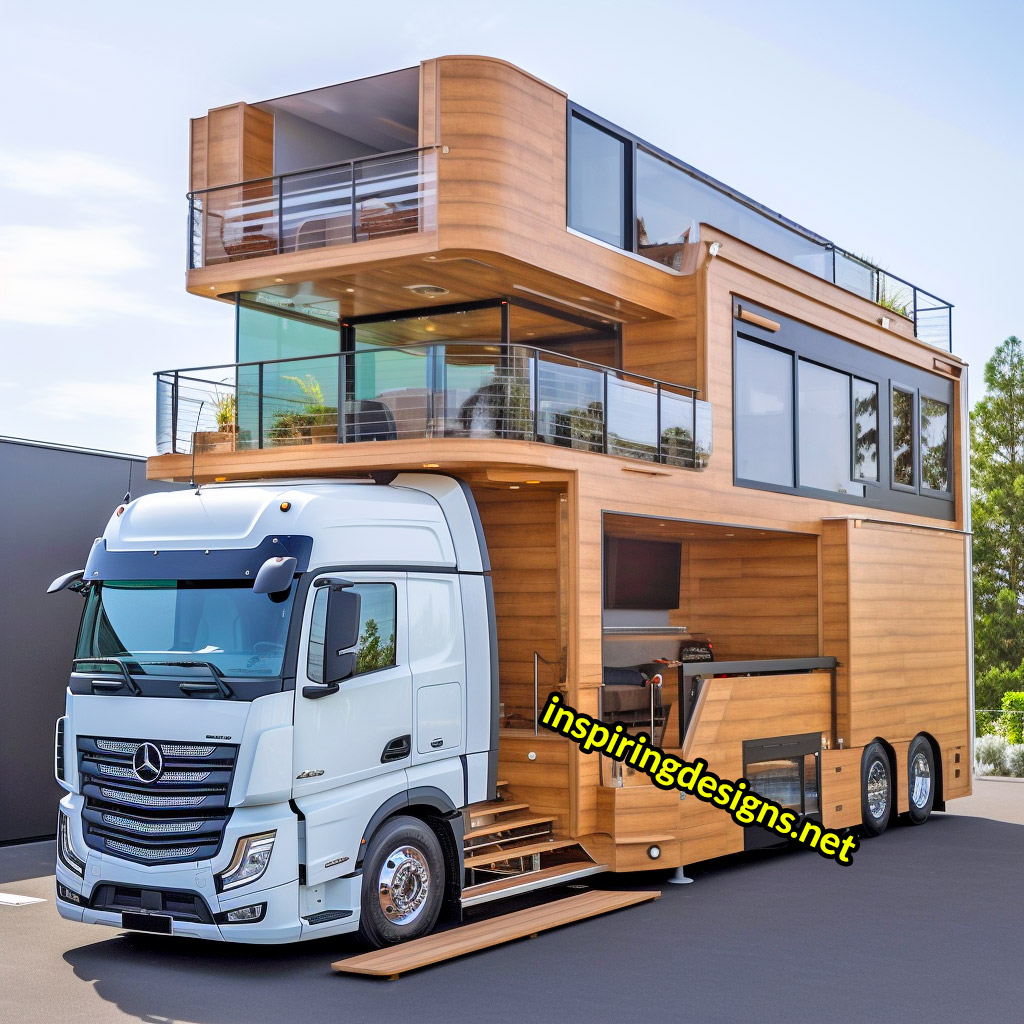 As for the remodel, expect to shell out anywhere from $20,000 to $200,000, depending on your desired level of luxury and customization.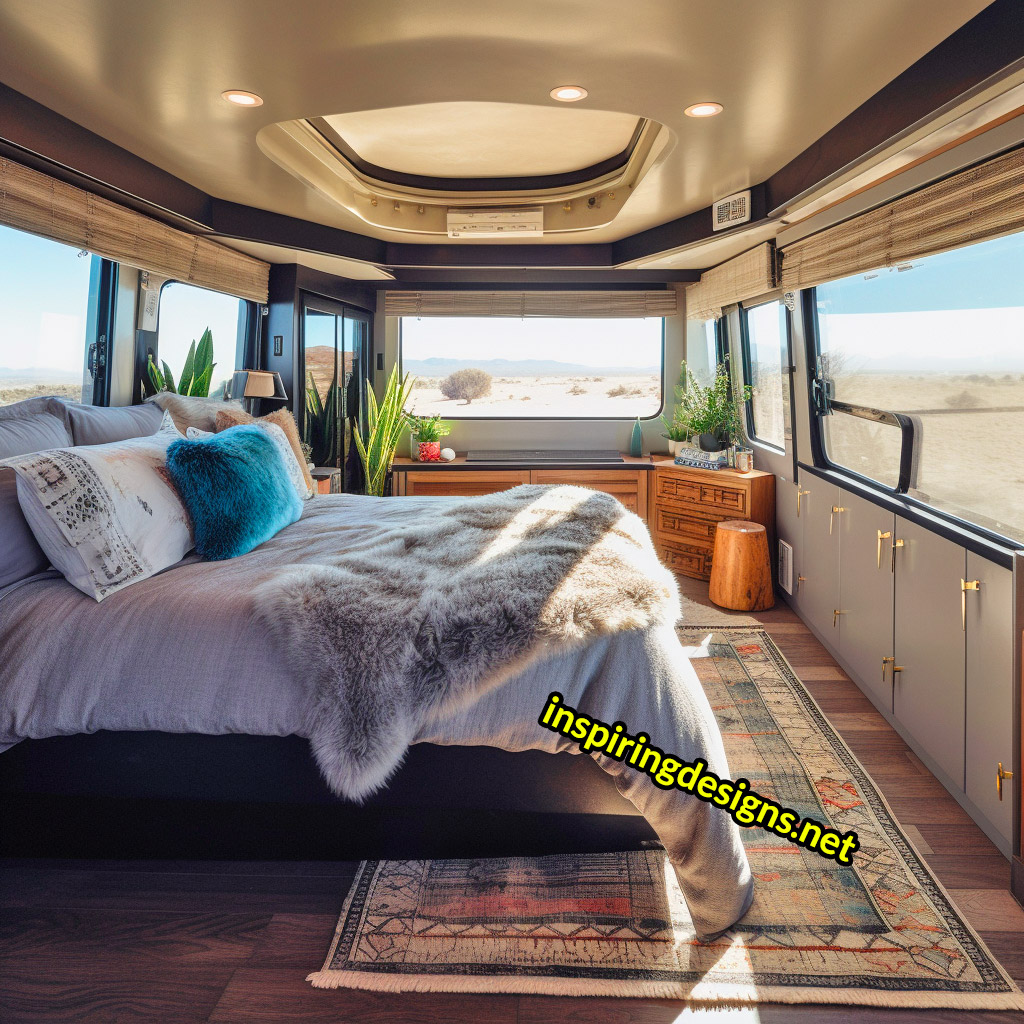 Once you've got your budget sorted, it's time to decide on the style of RV you'd like to create.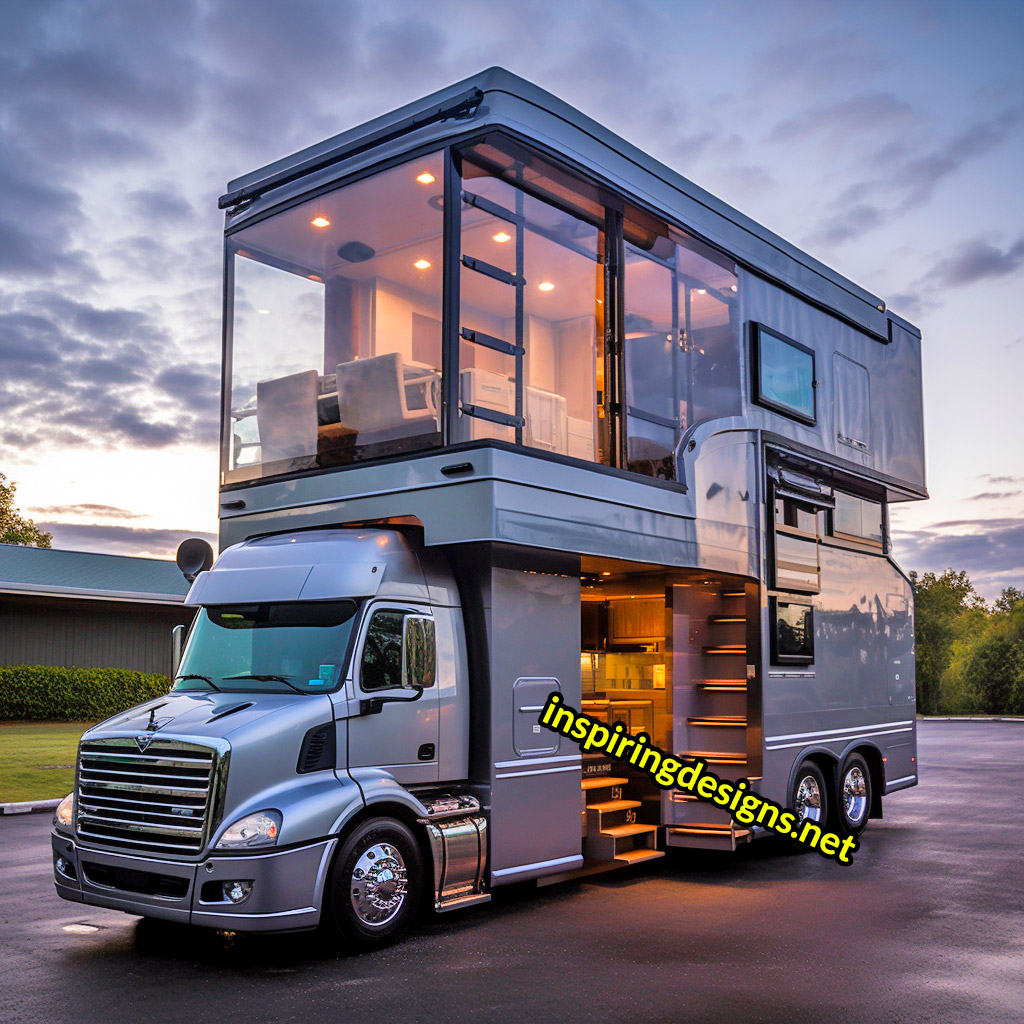 There are several types to choose from, including the classic motorhome, the rugged off-road adventurer, and the sleek and modern mobile mansion. Pick one that best suits your needs and start designing!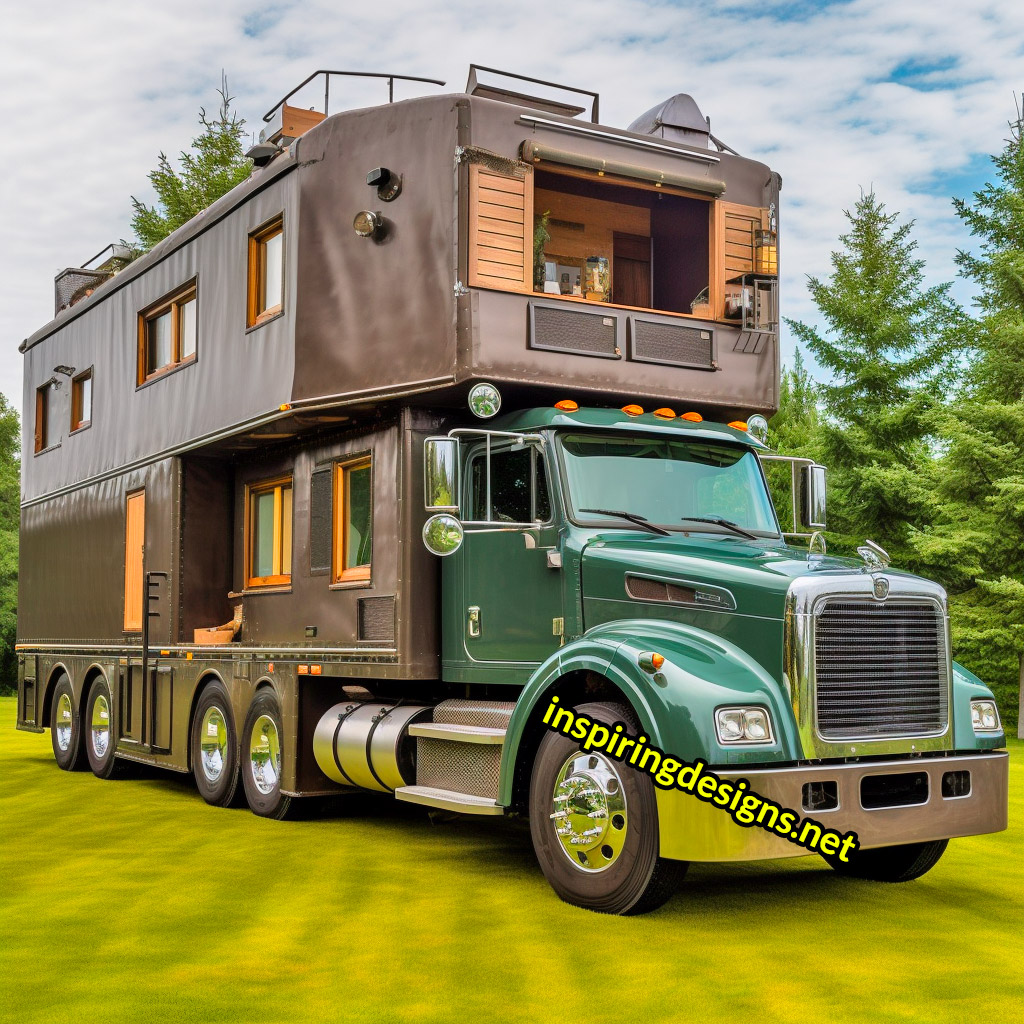 Semi-truck RV conversions are a thrilling and inventive trend that's taking the world of mobile living by storm.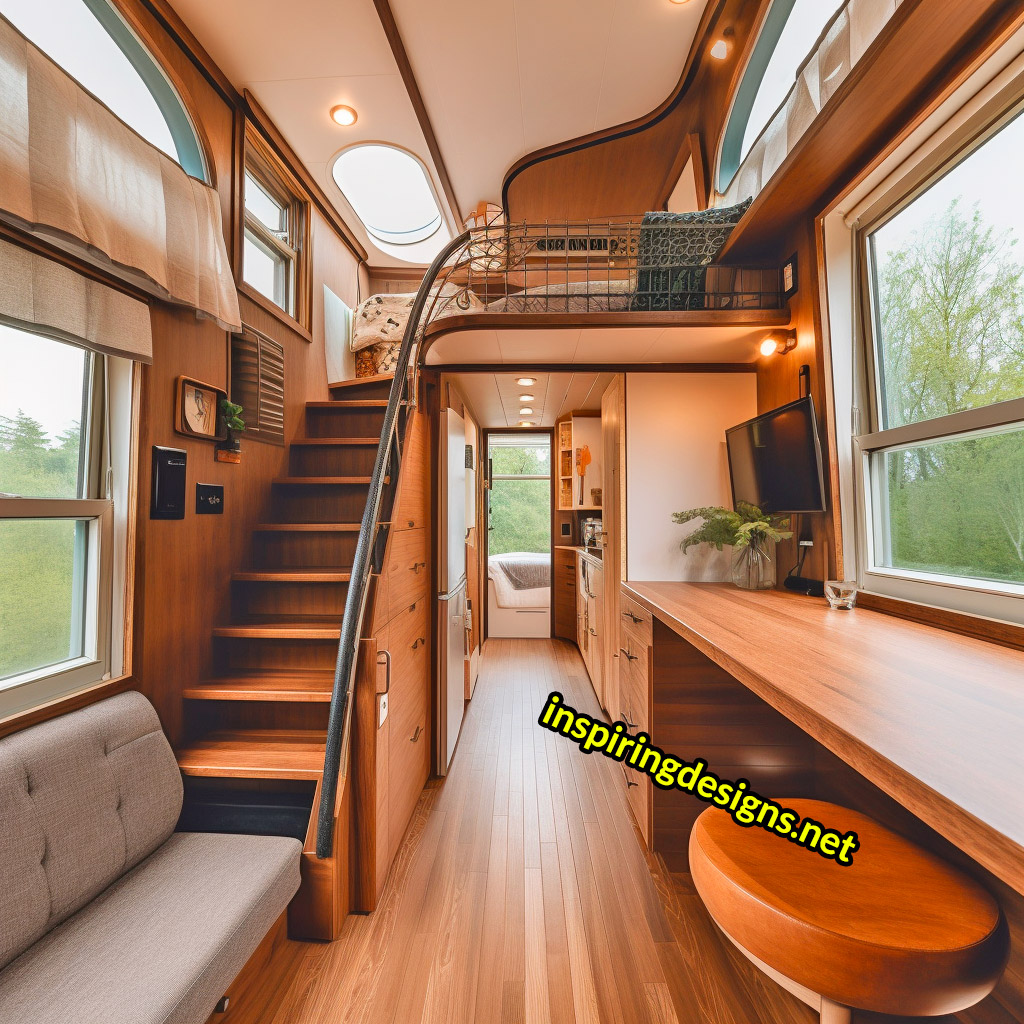 With endless customization options, an abundance of space, and the opportunity to craft a truly one-of-a-kind home on wheels, it's no wonder that adventurous spirits are drawn to this unique project.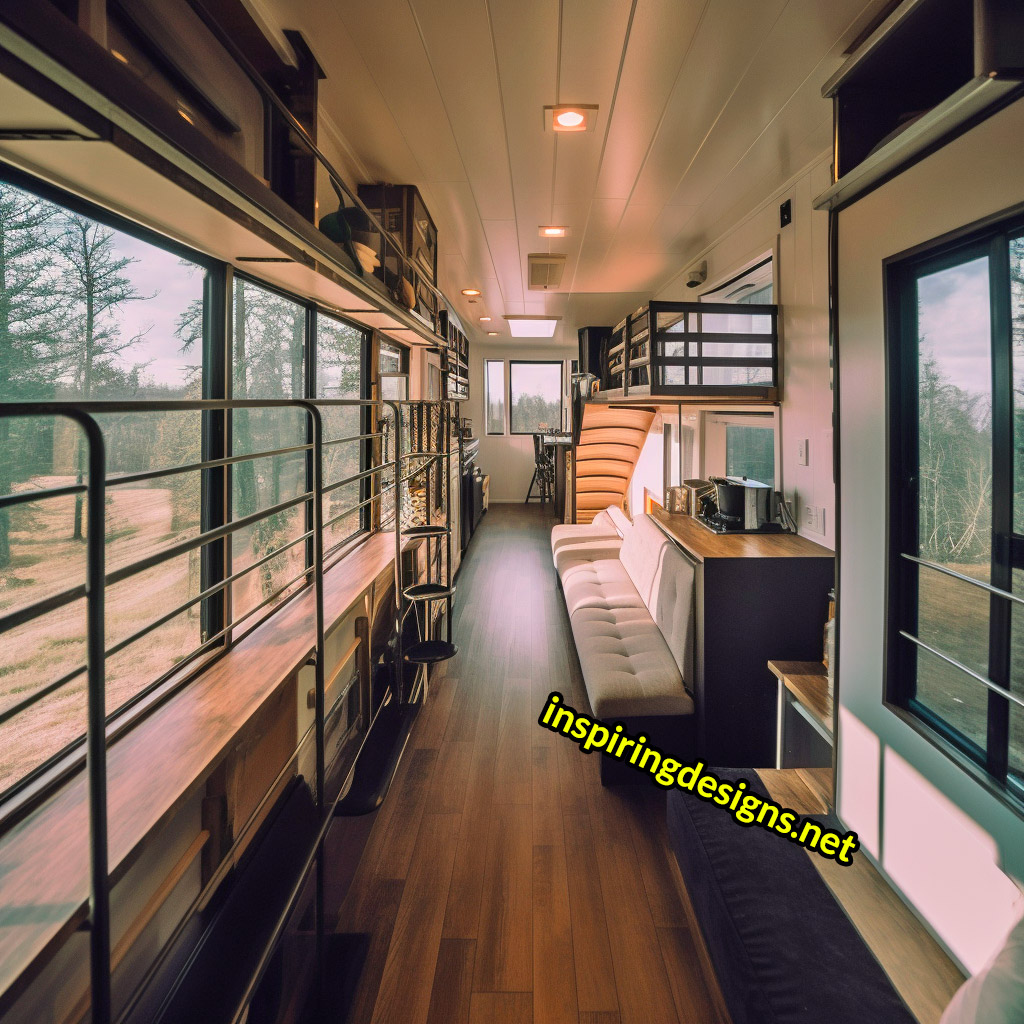 As you embark on your semi-truck RV conversion journey, remember to prioritize your individual needs, preferences, and budget.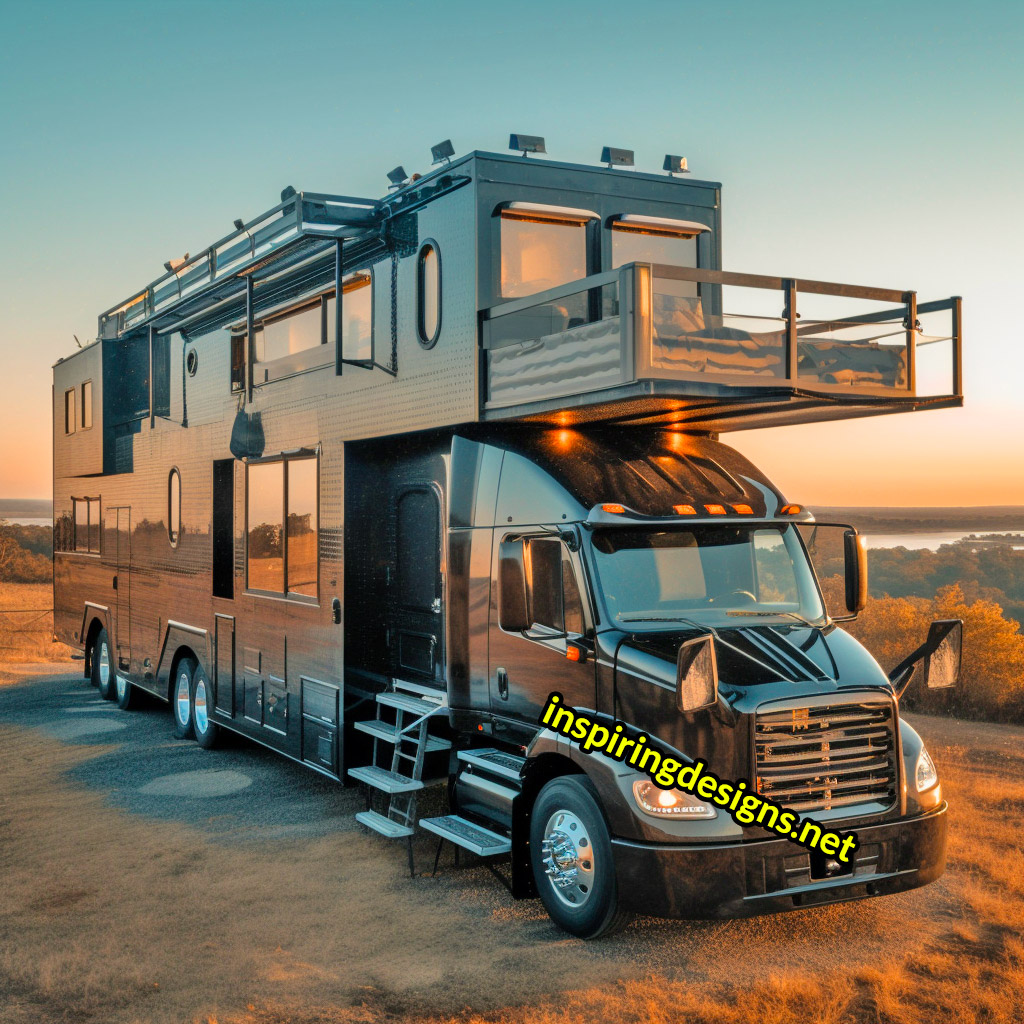 With careful planning, attention to detail, and a touch of creativity, you'll be well on your way to owning a mobile palace that's the envy of the open road.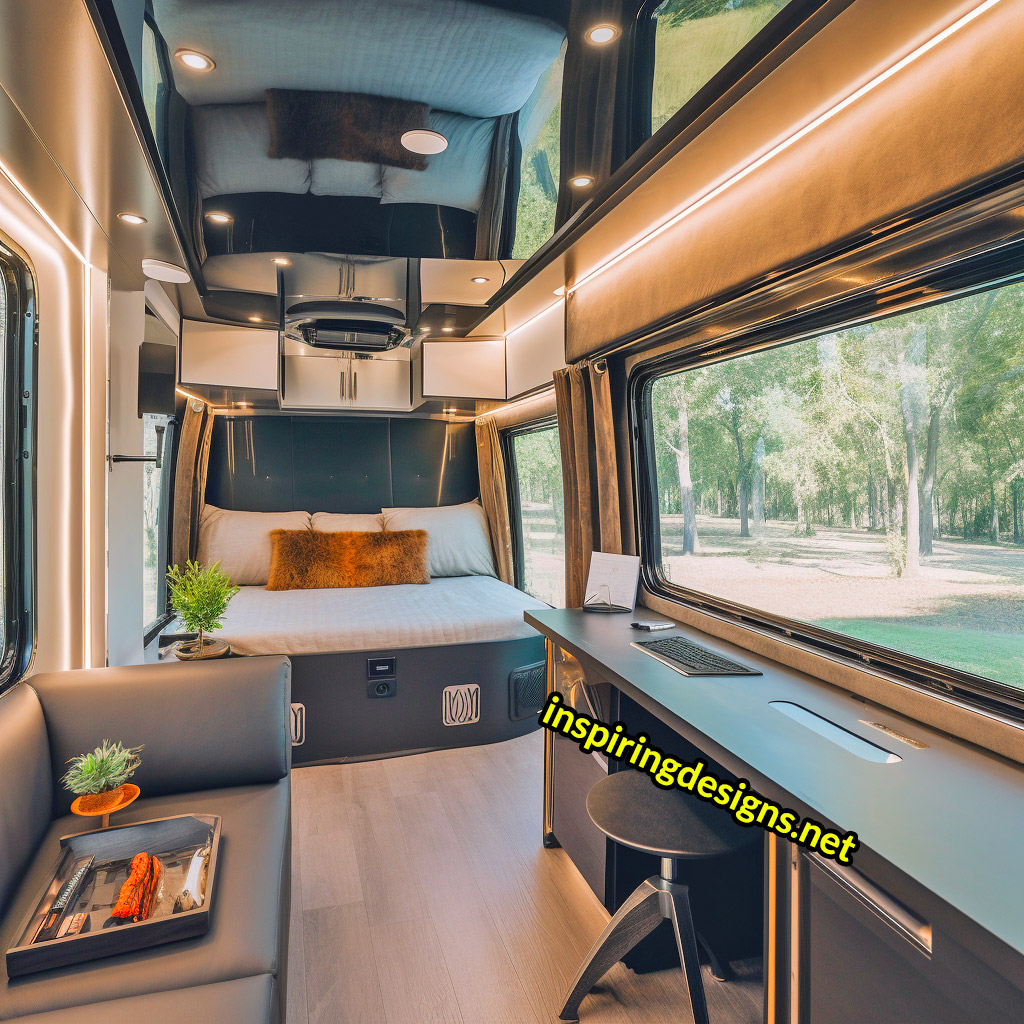 So, what are you waiting for? Get ready to hit the highways and byways in style, and embrace the freedom and adventure that comes with owning a semi-truck RV. Happy trails and safe travels!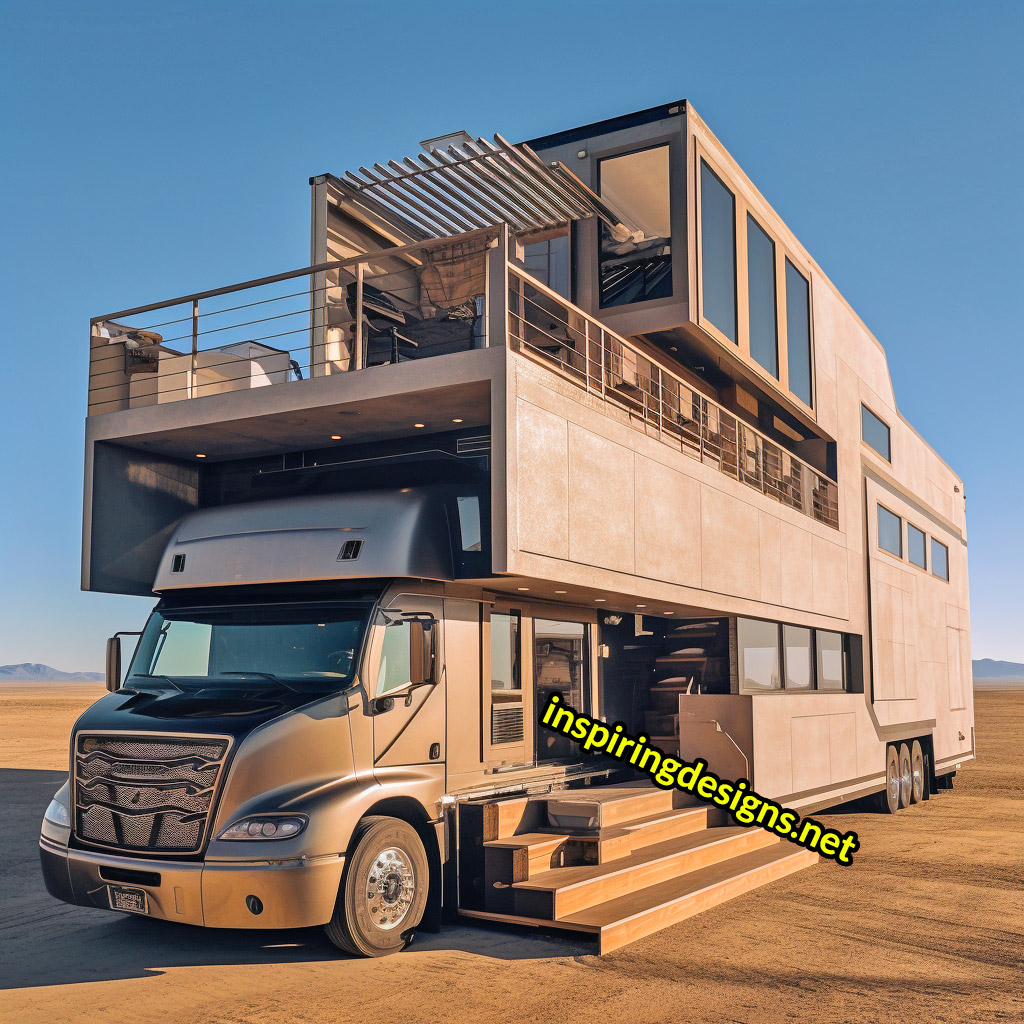 Transforming a semi-truck into an RV is no small feat. It's a fascinating process that starts with the gutsy decision to purchase a used semi-truck (more on that later).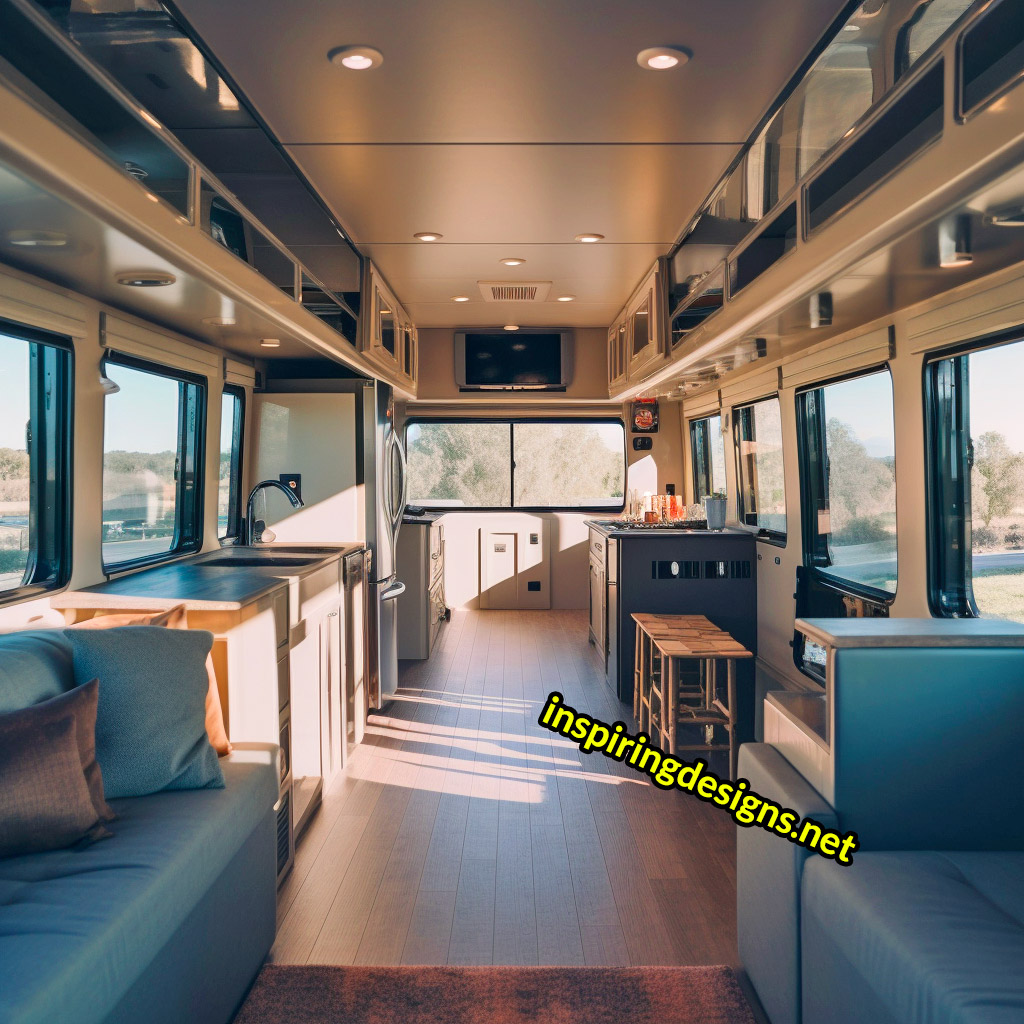 Next, you'll need to plan, design, and execute your very own custom mobile palace. With a plethora of space at your disposal, the possibilities are endless!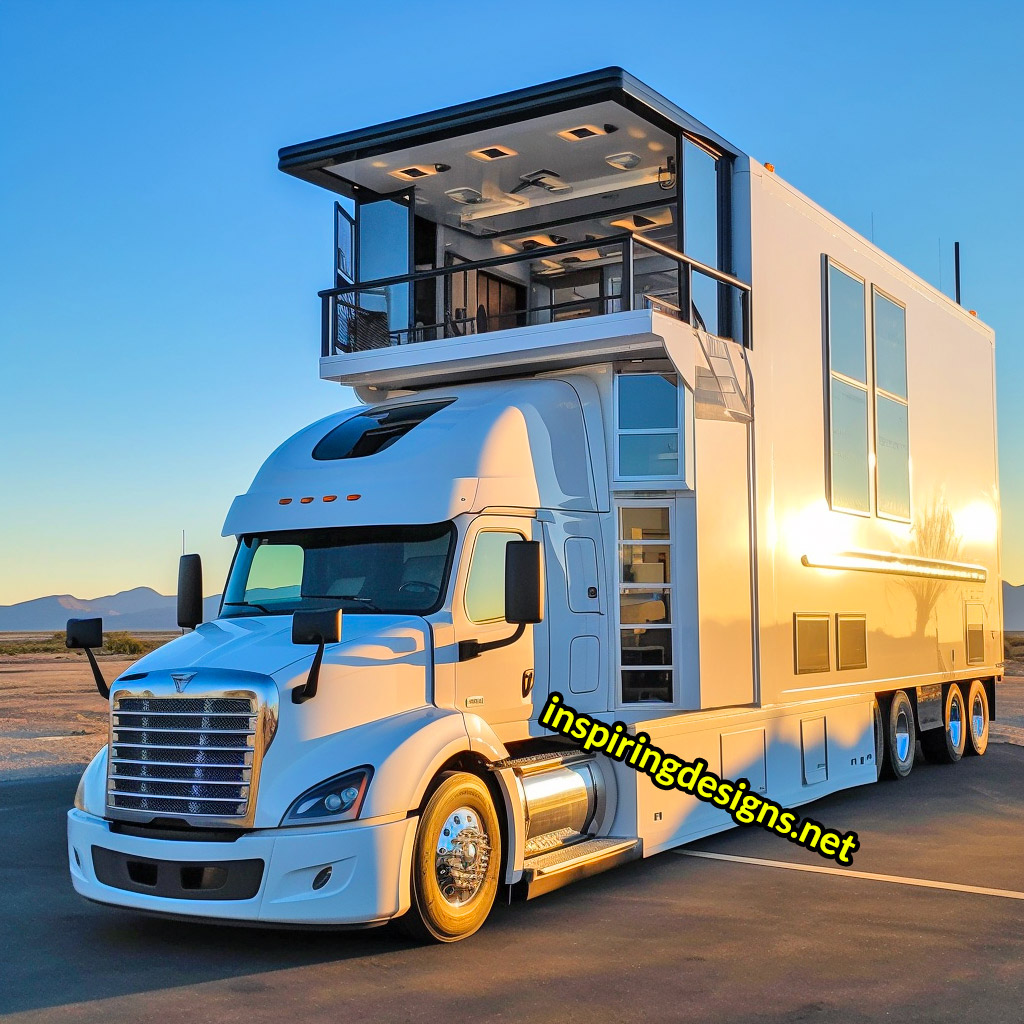 Ready to get started on your semi-truck RV conversion? Here's a step-by-step guide to help you out:
Obtain a used semi-truck: Look for a reliable, well-maintained truck with ample space for your dream home on wheels.
Choose your RV style: From sleek and modern to cozy and rustic, the choice is yours. Remember to factor in your budget and personal preferences.
Design the layout: Map out where you want your living quarters, kitchen, bathroom, and other essential spaces to be.
Gather materials: You'll need construction materials, insulation, plumbing, and electrical systems, as well as fixtures and furnishings.
Assemble a team: Enlist the help of friends, family, or professionals to bring your vision to life.
Begin the transformation: Strip the truck down to its core and start building your custom creation.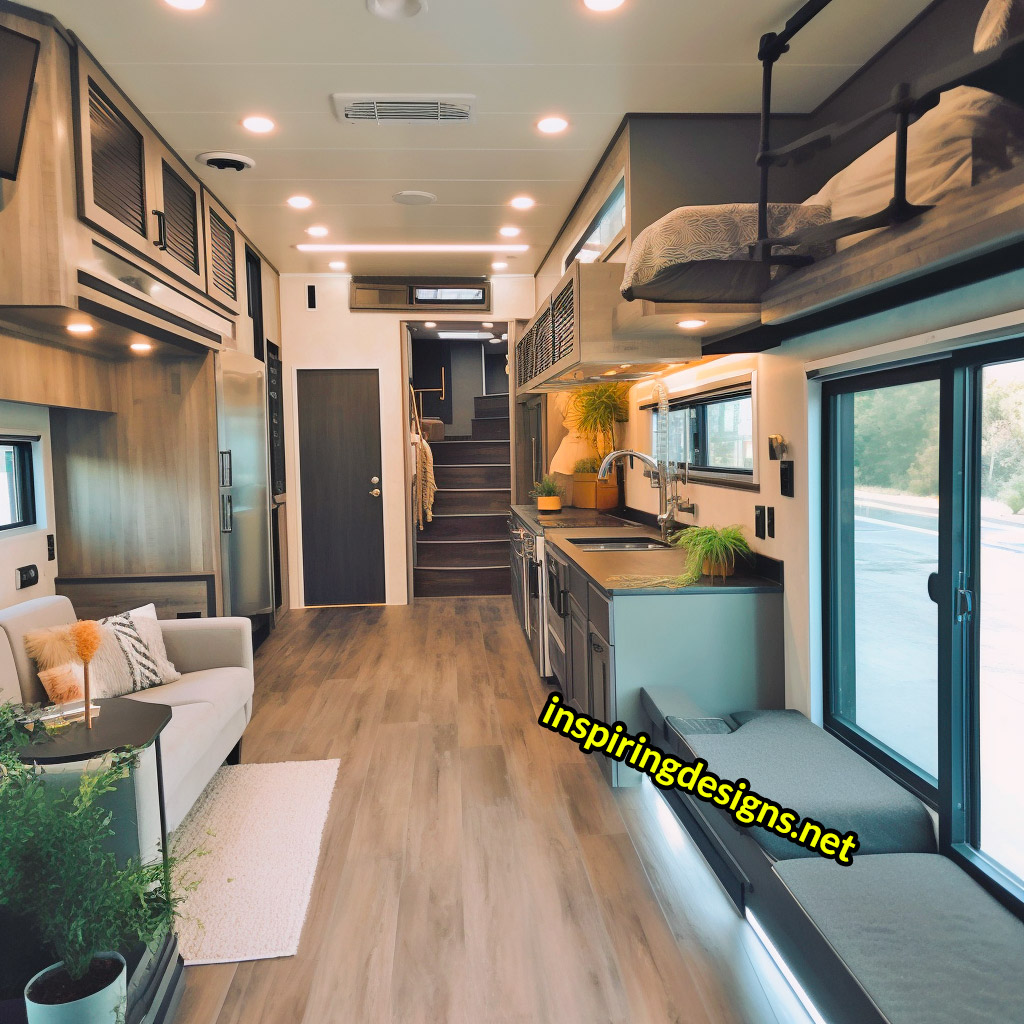 Here's a list of helpful resources to get more information and insight into converting a semi-truck into an RV: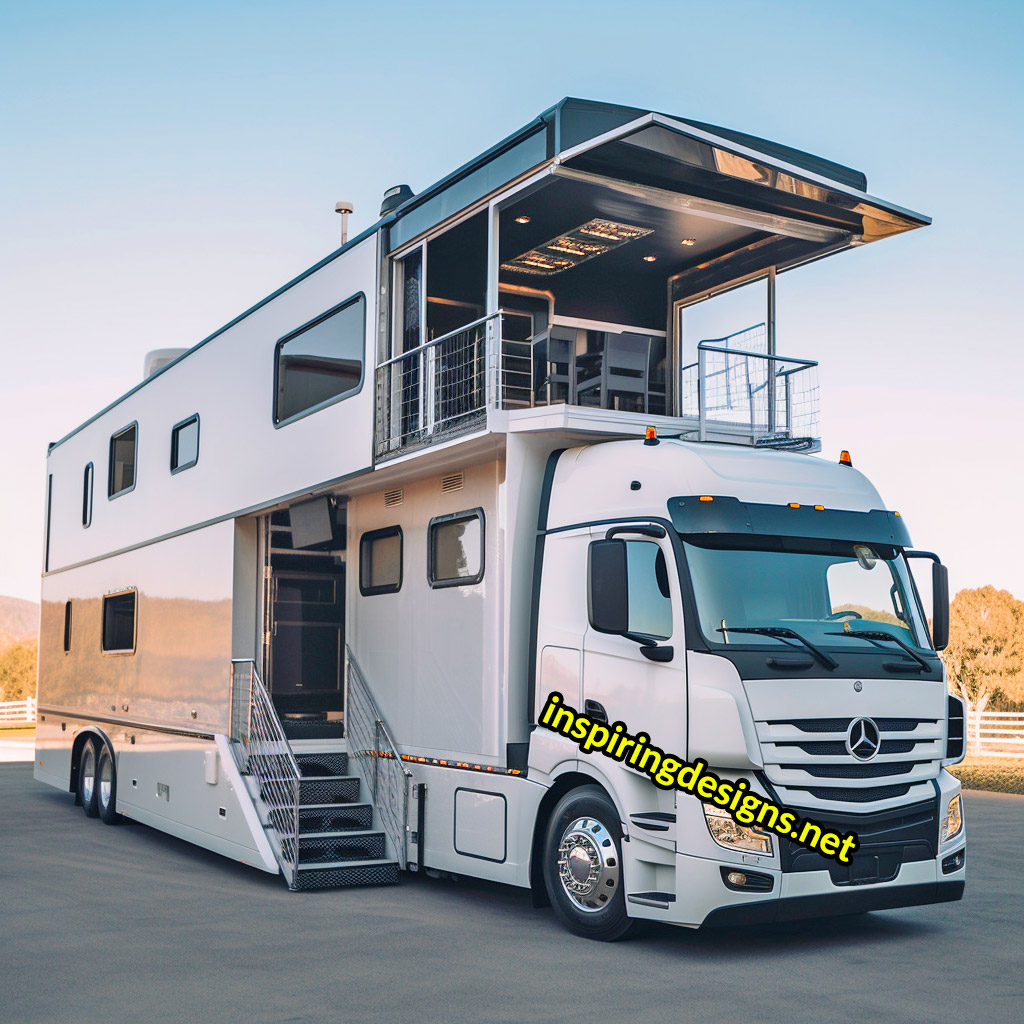 These resources will provide valuable information, support, and inspiration for your semi-truck RV conversion journey. Don't hesitate to reach out to the communities and experts in these platforms for advice and guidance.