Are you tired of the same old boring concrete patio in your backyard? Do you wish you could have the warm, inviting look of a wooden deck without all the maintenance? Well, fear not my friend, because stamped concrete patios with staining that's made to look like wood are here to save the day!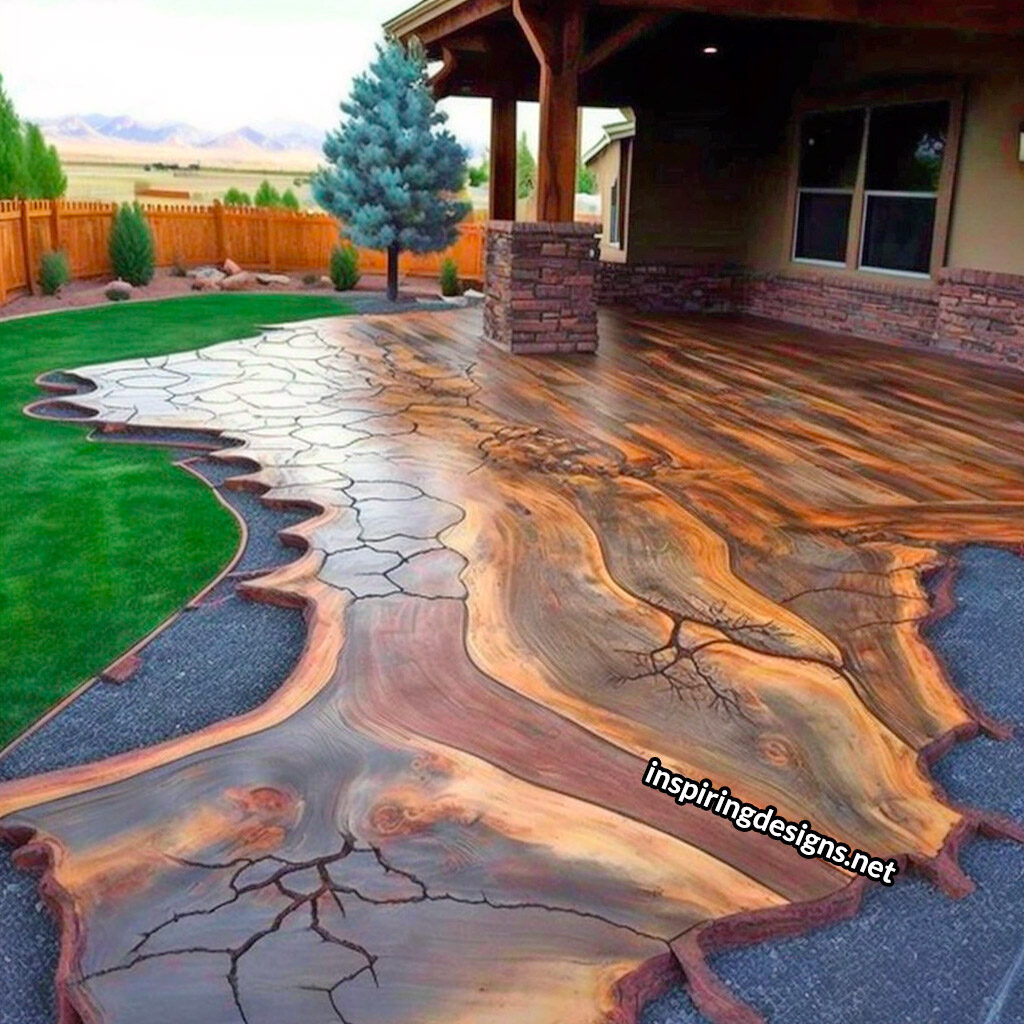 There are a few different ways to achieve the look of wood with stamped concrete. One way is to use wood panels or tiles as a stamp to imprint the texture of wood onto the concrete.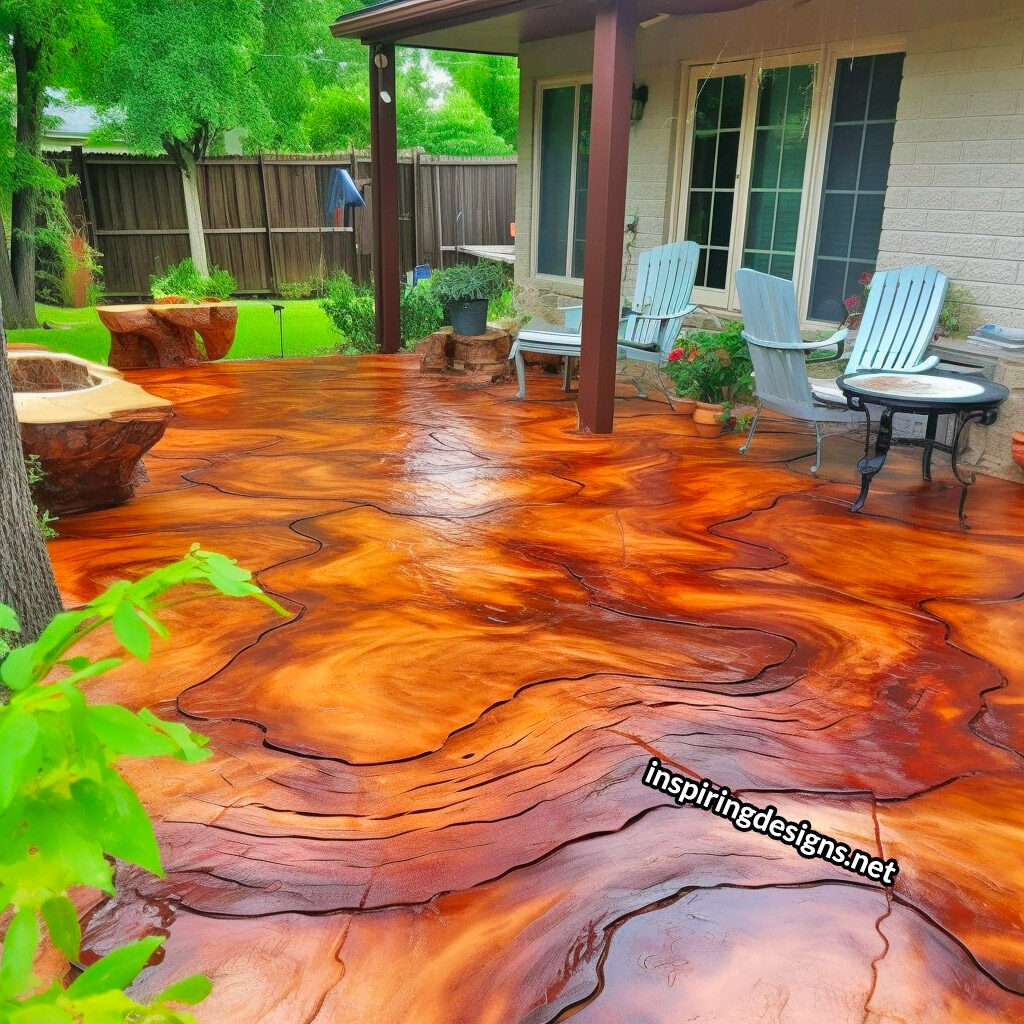 Another way is to create a live edge wood look by using a stamp that mimics the natural curves and lines found in live edge wood.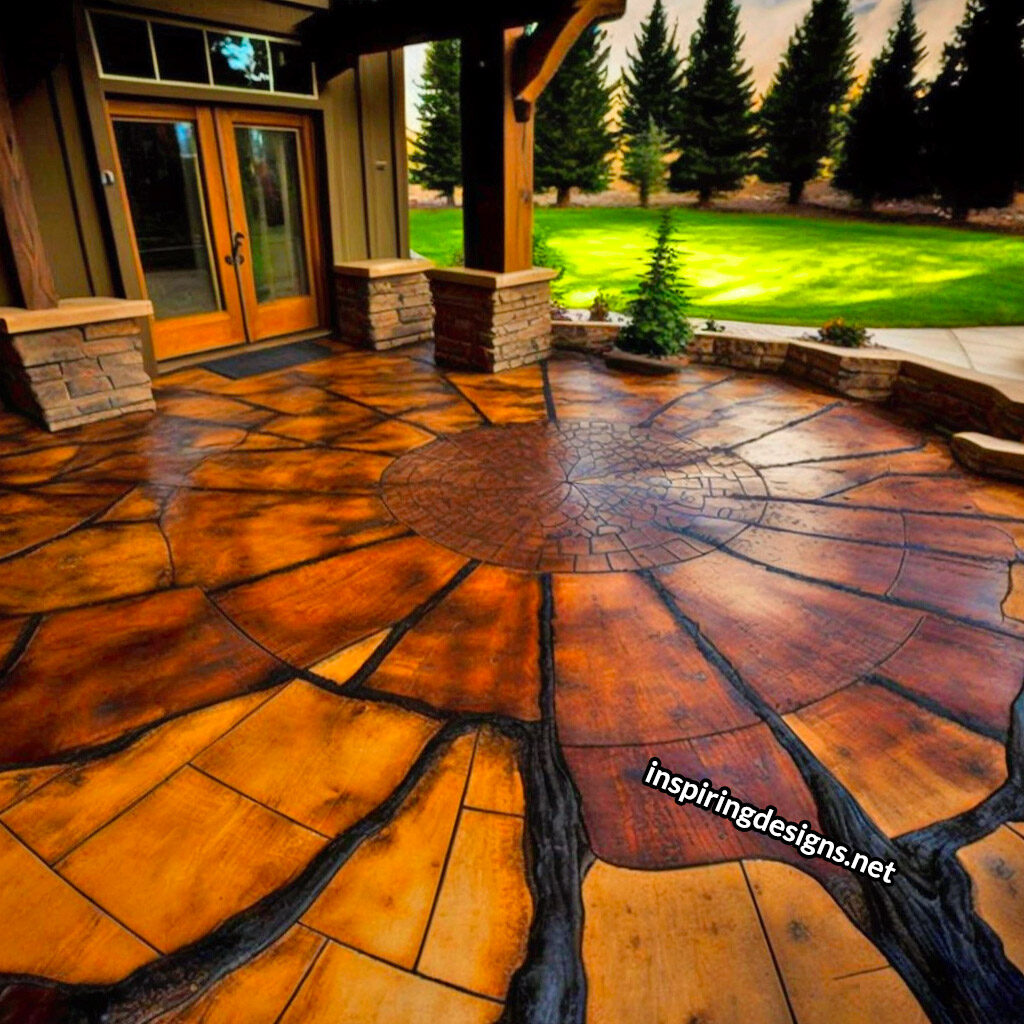 So, how do you go about making stamped concrete look like wood? First, you will need to prepare the area where the patio will be located. This may include excavating the area, adding gravel for drainage, and framing the area with wooden boards.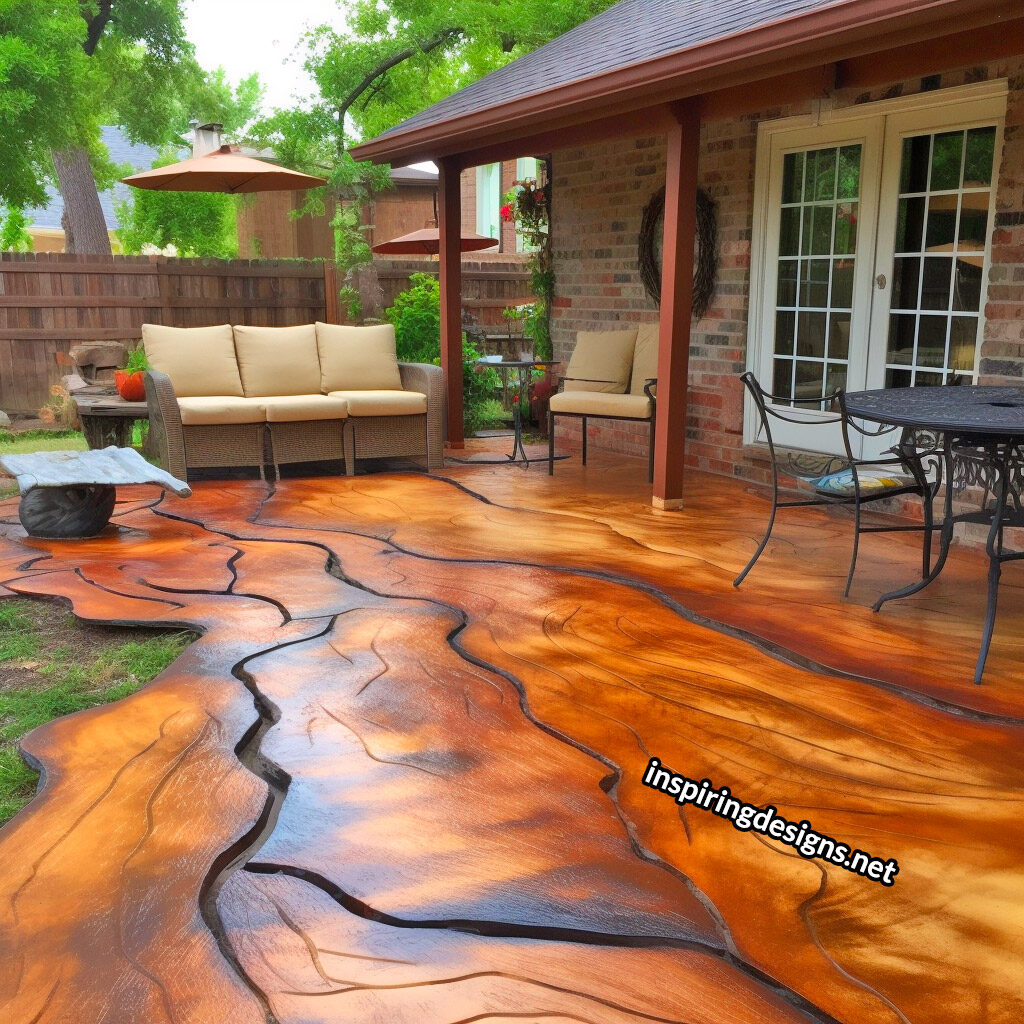 Next, the concrete will need to be poured and stamped with the desired wood texture. This is where the fun part comes in! You can choose from a variety of stamps that mimic different types of wood, such as oak, cedar, or pine.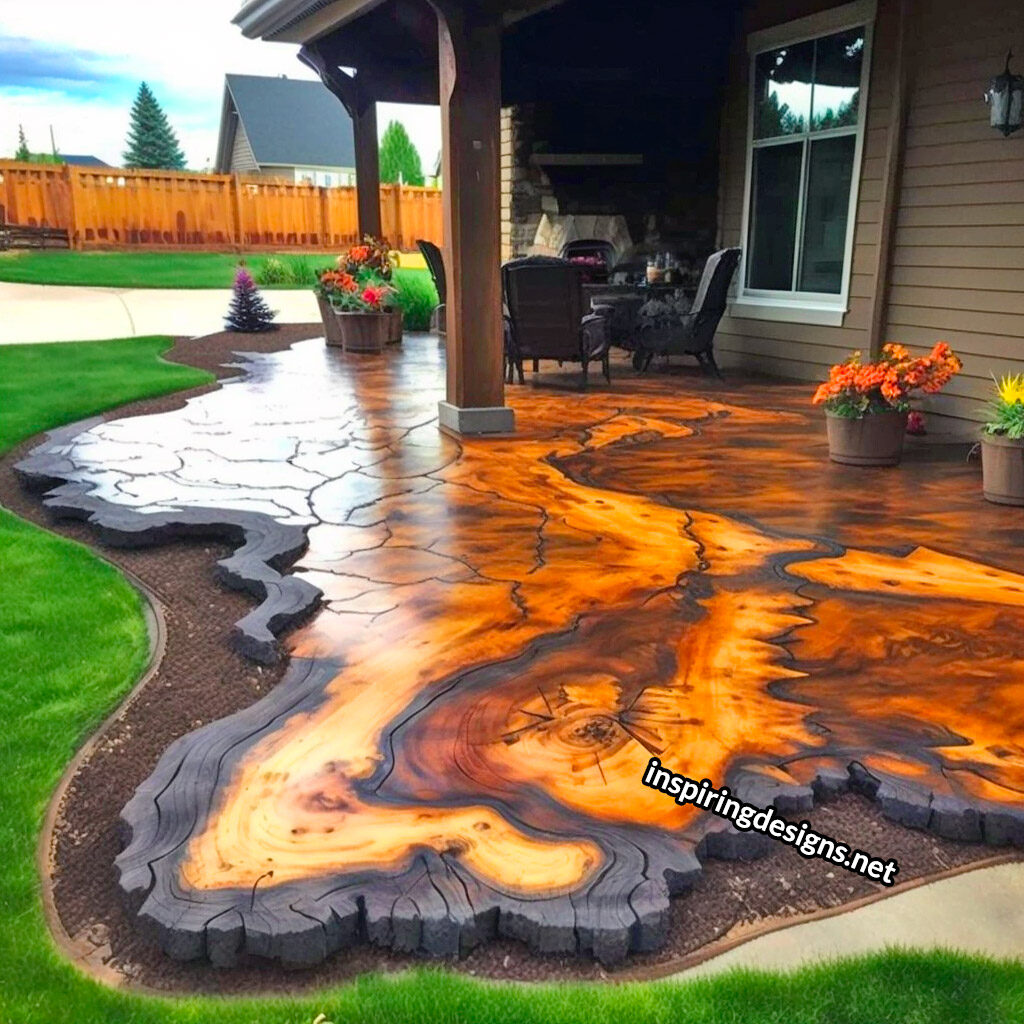 Once the concrete has been stamped, it will need to cure for a few days. After the curing process is complete, it's time to stain the concrete to achieve the desired shade of wood.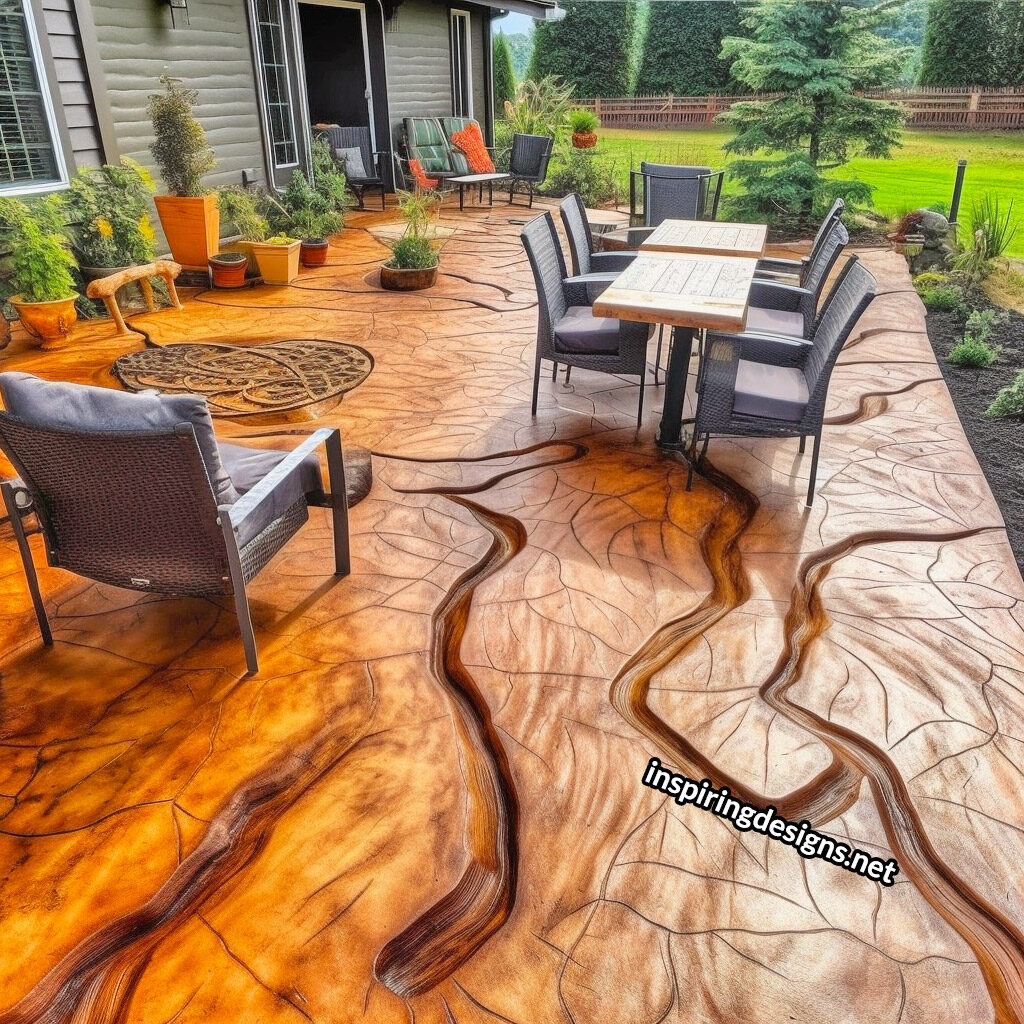 You can choose from a variety of stain colors to achieve the look you want, from light natural wood to darker, richer tones.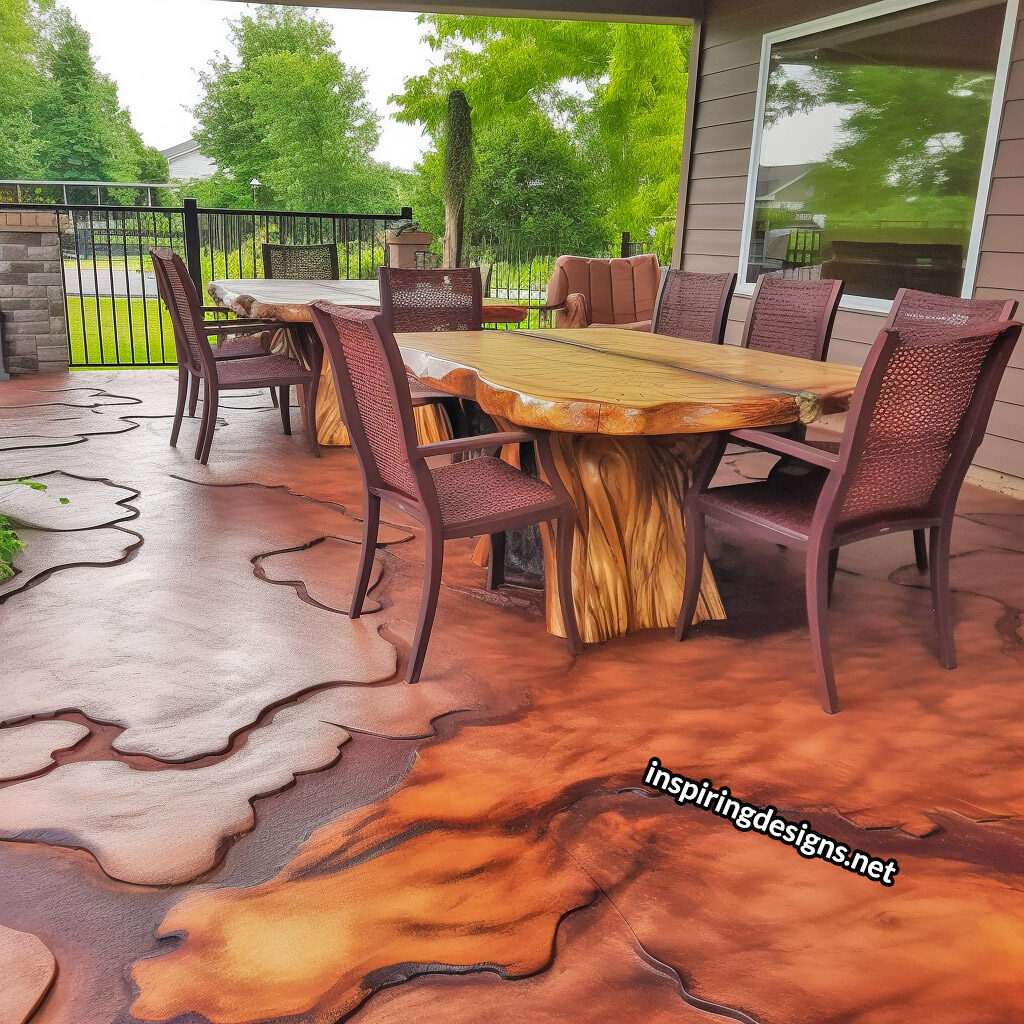 Now, let's talk about cost. The price per square foot for stamped concrete patios can vary depending on the complexity of the design, the type of stamp used, and the stain color.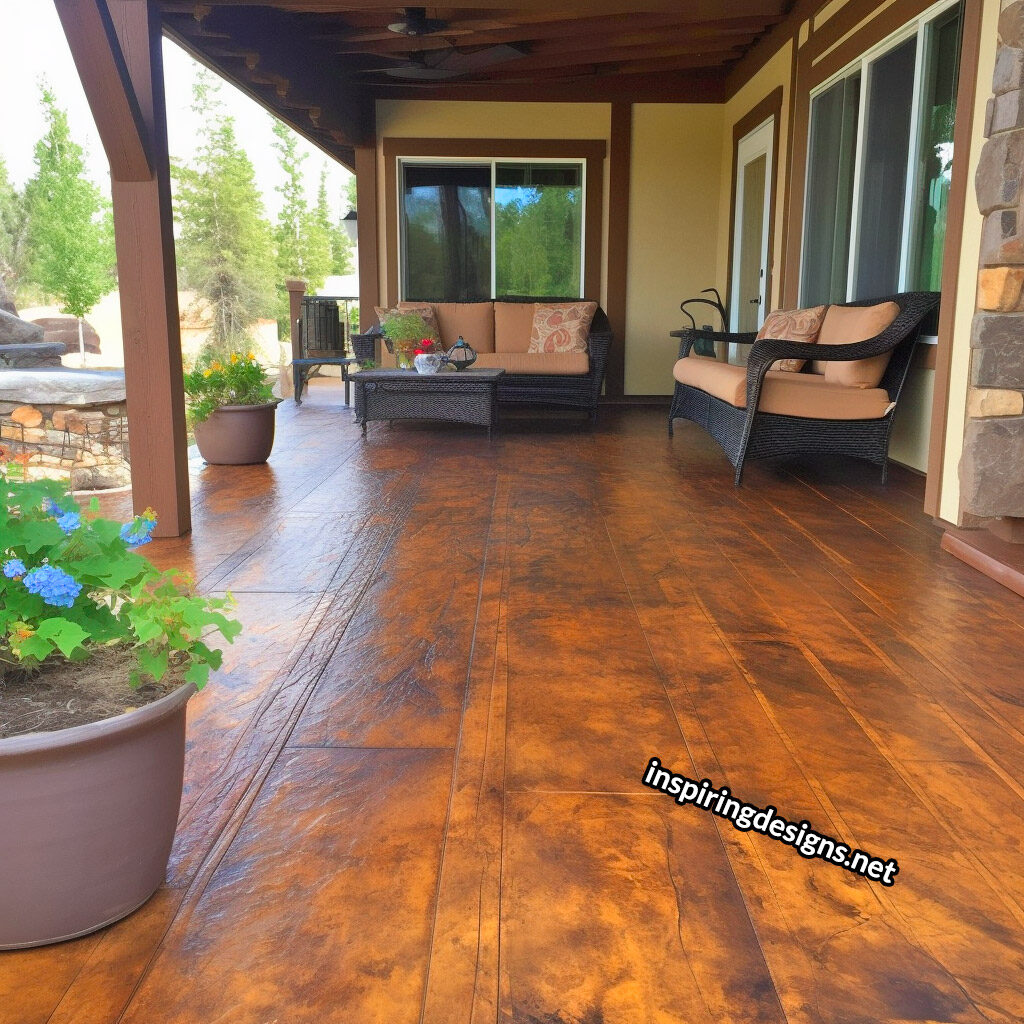 On average, you can expect to pay between $10 and $30 per square foot for a stamped concrete patio that looks like wood, depending on a few different variables…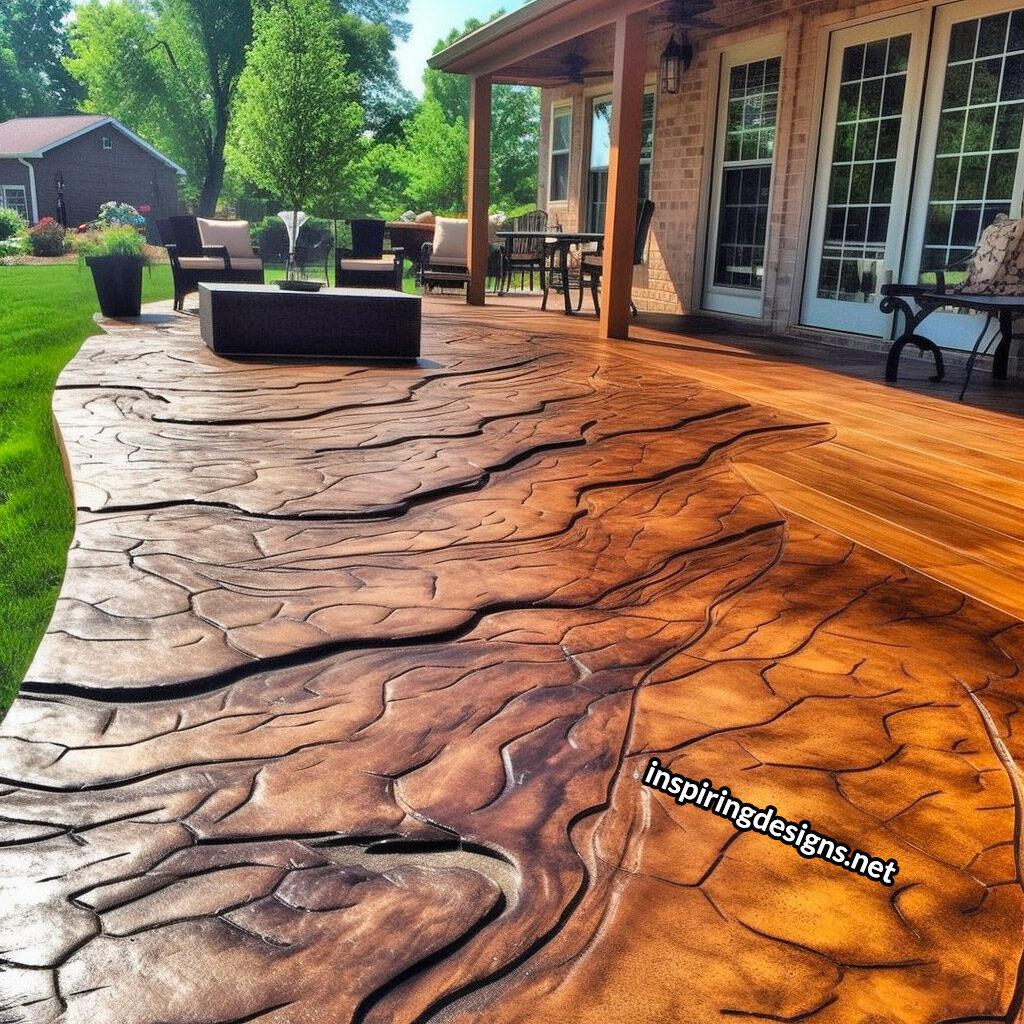 If you're thinking about tackling this project yourself, you'll need a few tools and supplies. Some basic tools you'll need include a concrete mixer, stamps, trowels, and a power washer. You'll also need concrete, stain, sealer, and possibly a bonding agent.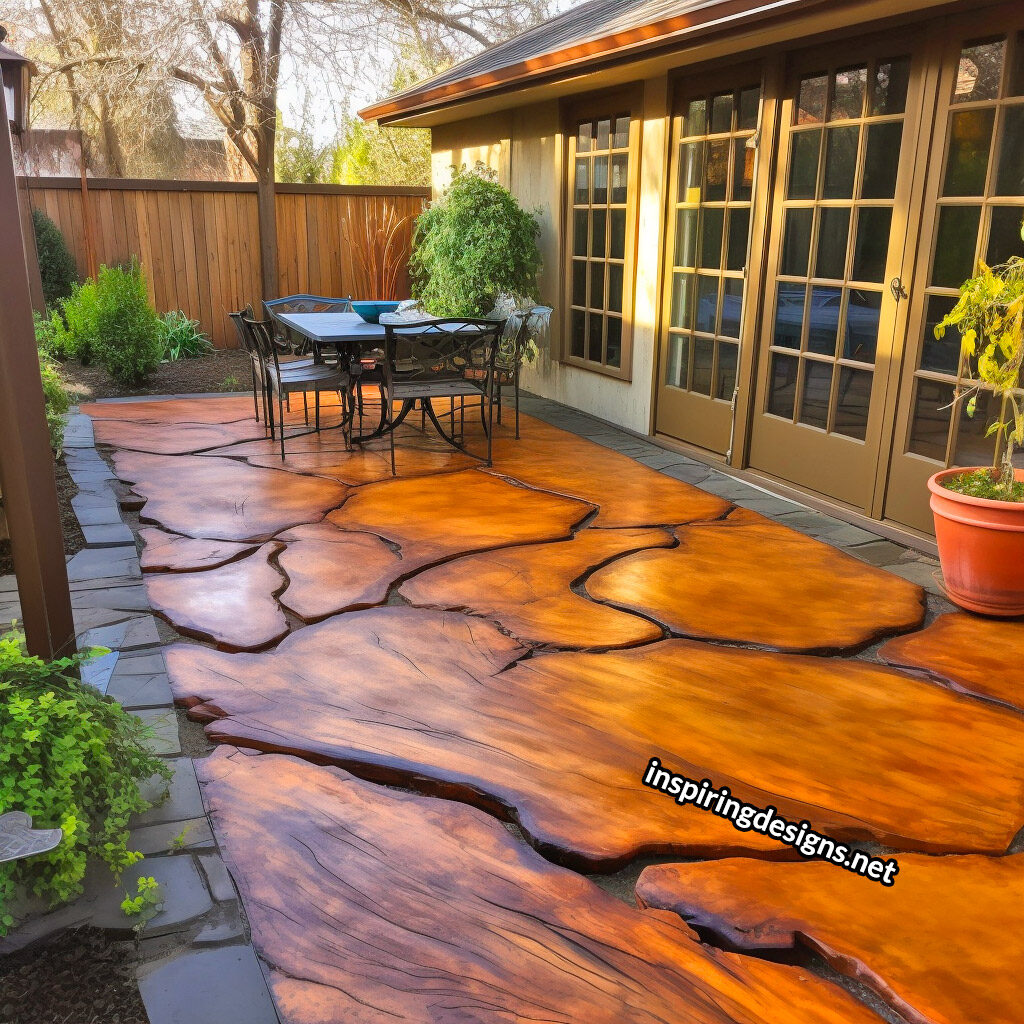 But, if you're not quite ready to tackle this project on your own, don't worry! There are plenty of local concrete companies that specialize in stamped concrete patios. They will have all the tools and supplies necessary to get the job done right.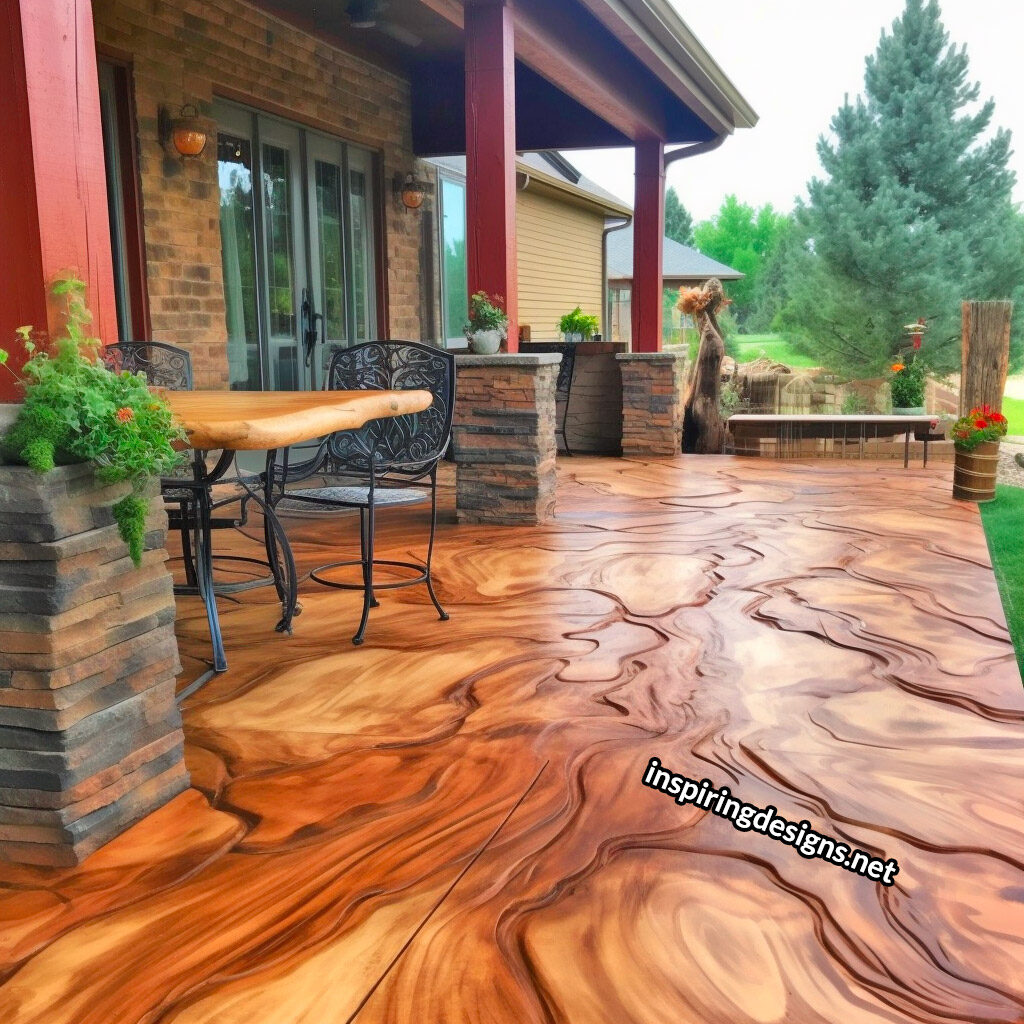 The amount of time it takes to complete a stamped concrete patio will depend on the size of the area, the complexity of the design, and the weather conditions.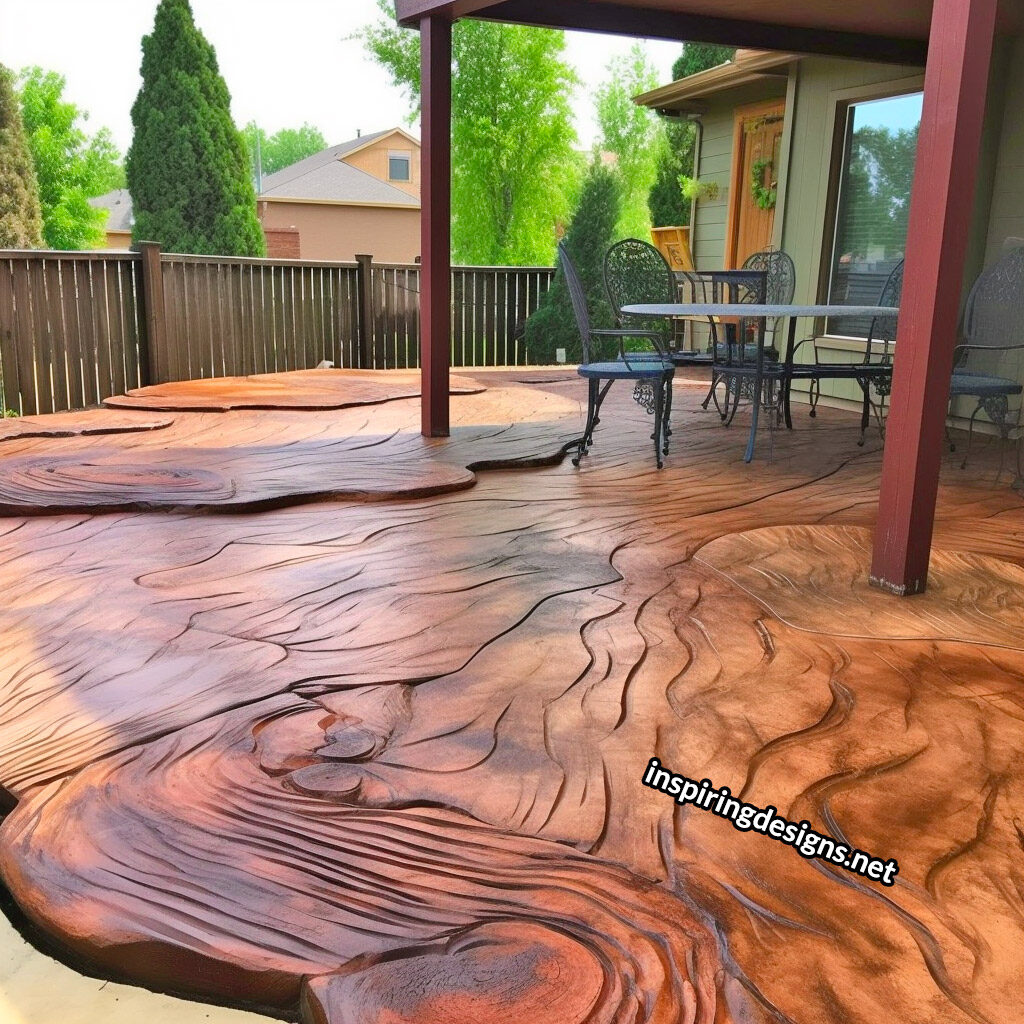 Generally, you can expect the process to take a few days to complete, including the pouring and curing of the concrete, stamping, staining, and sealing.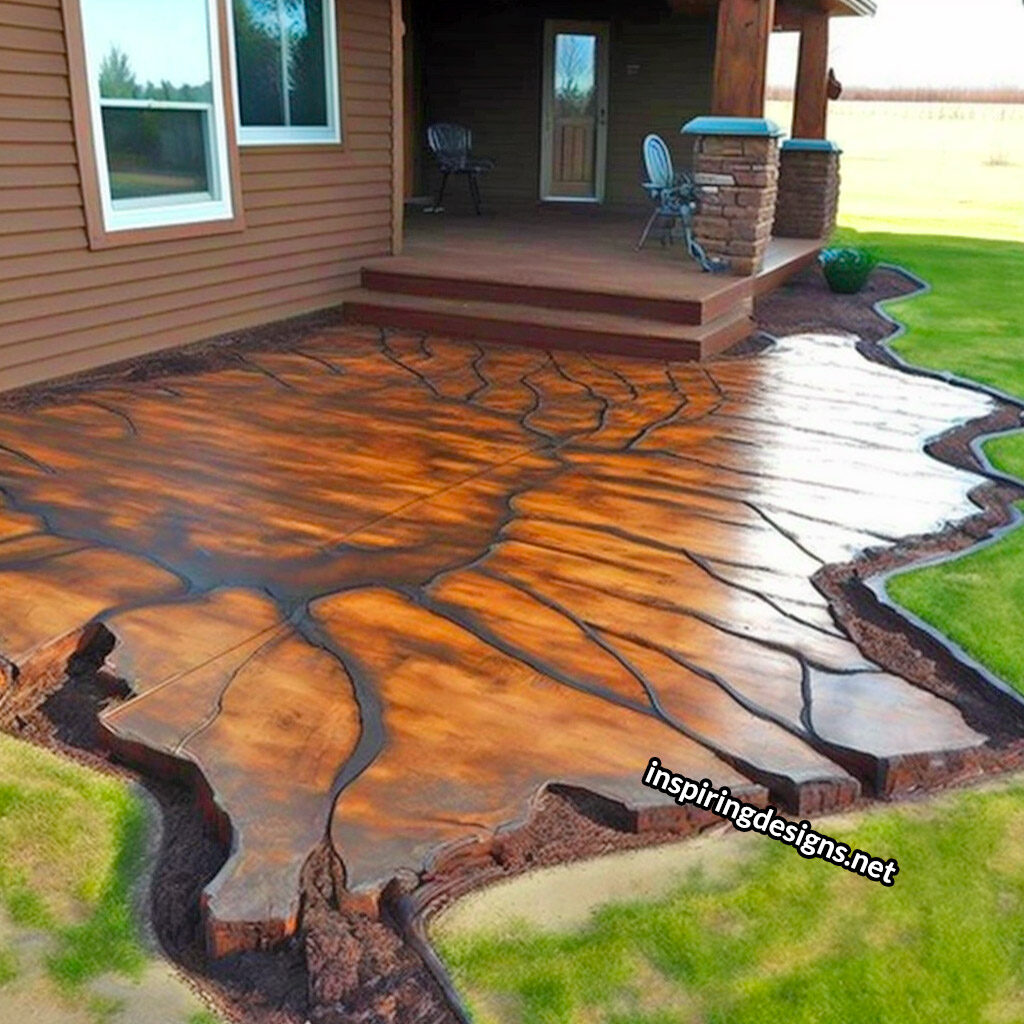 Now, let's talk about live edge stamped concrete. This style of stamped concrete mimics the natural curves and lines found in live edge wood.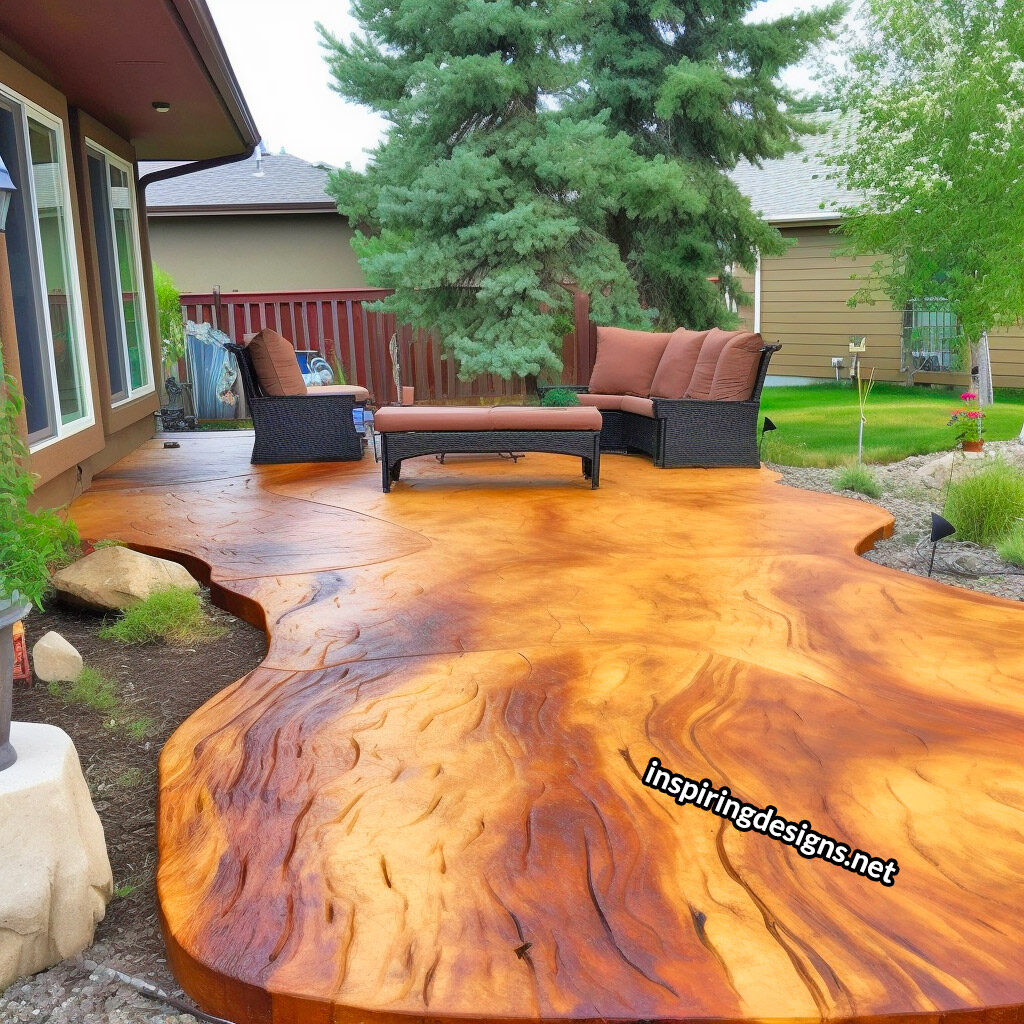 The result is a patio that looks like it was carved from a tree trunk! This style of stamped concrete is perfect for outdoor spaces that have a rustic or natural design aesthetic.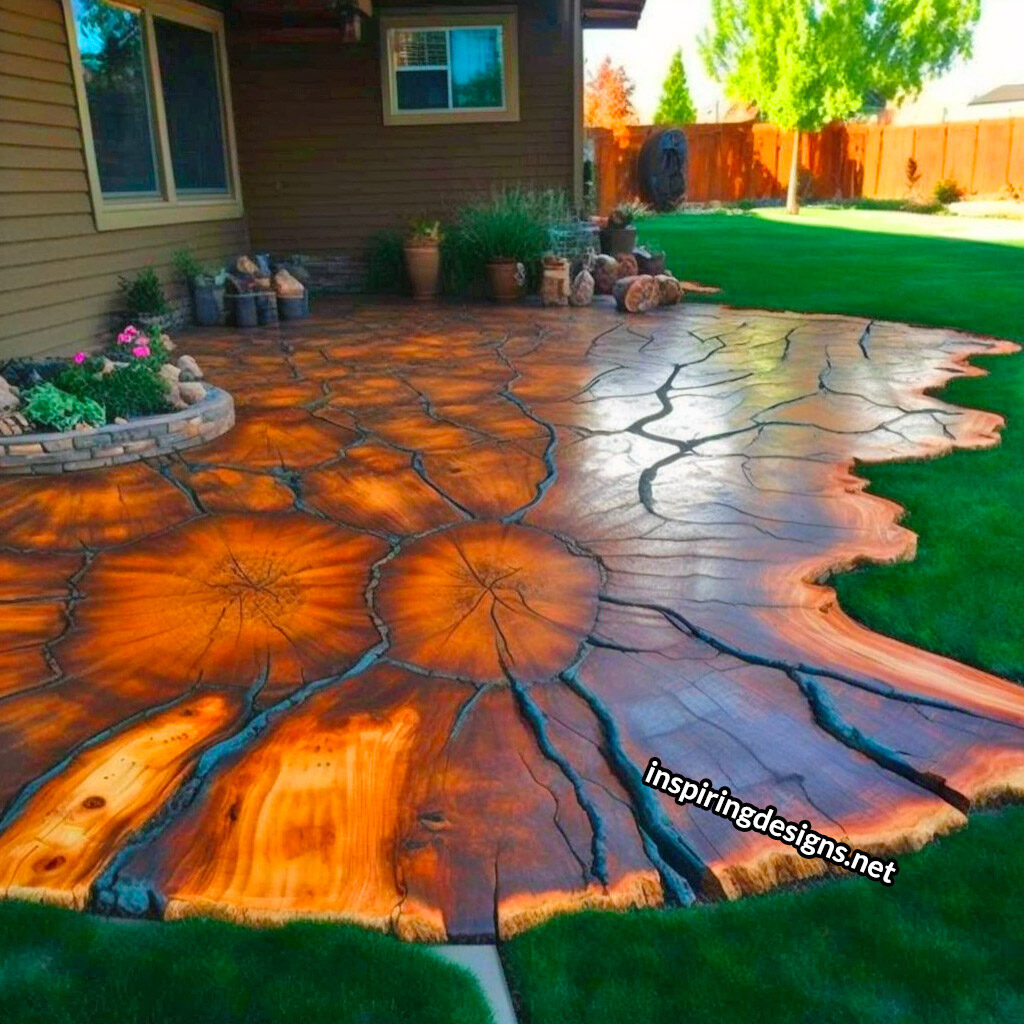 Live edge stamped concrete can be paired with a variety of design elements, such as outdoor furniture made from natural materials like wood or rattan.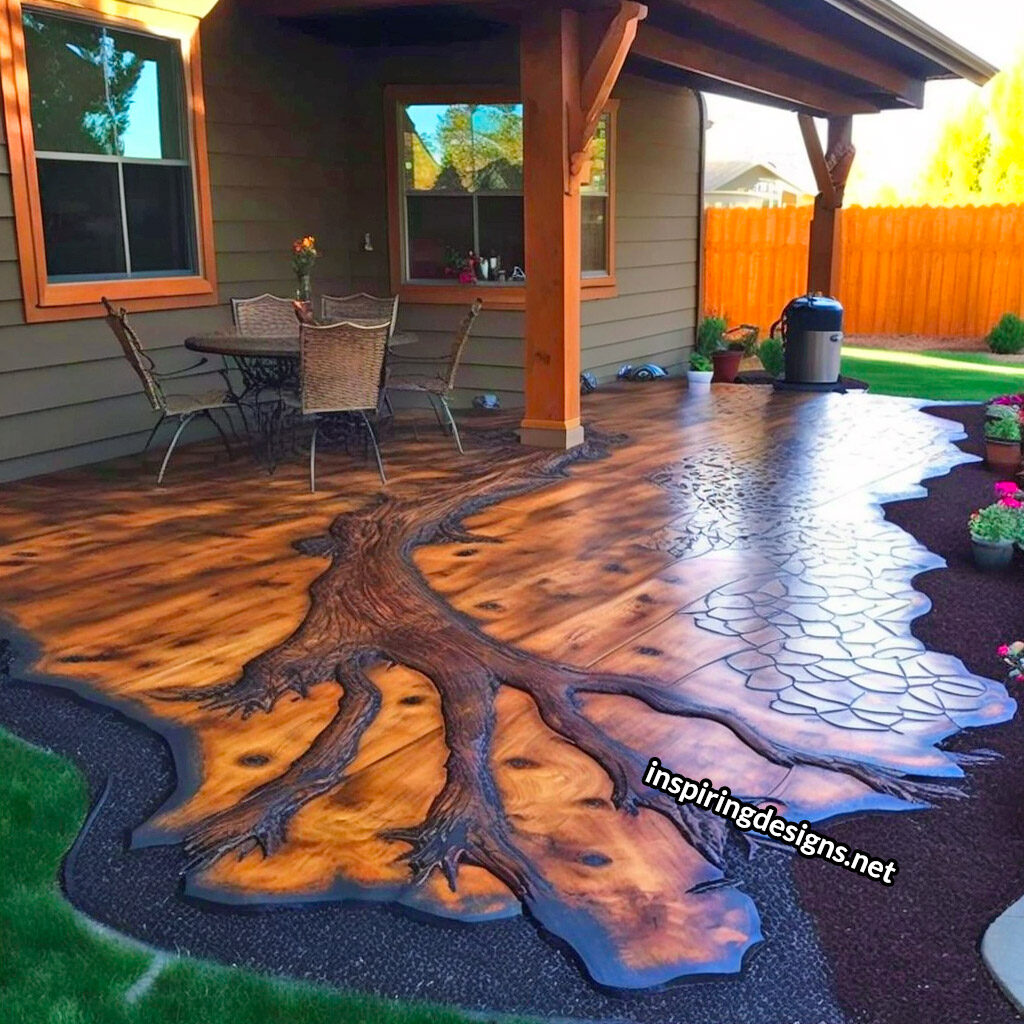 You could also add potted plants and hanging string lights to create a cozy, inviting atmosphere.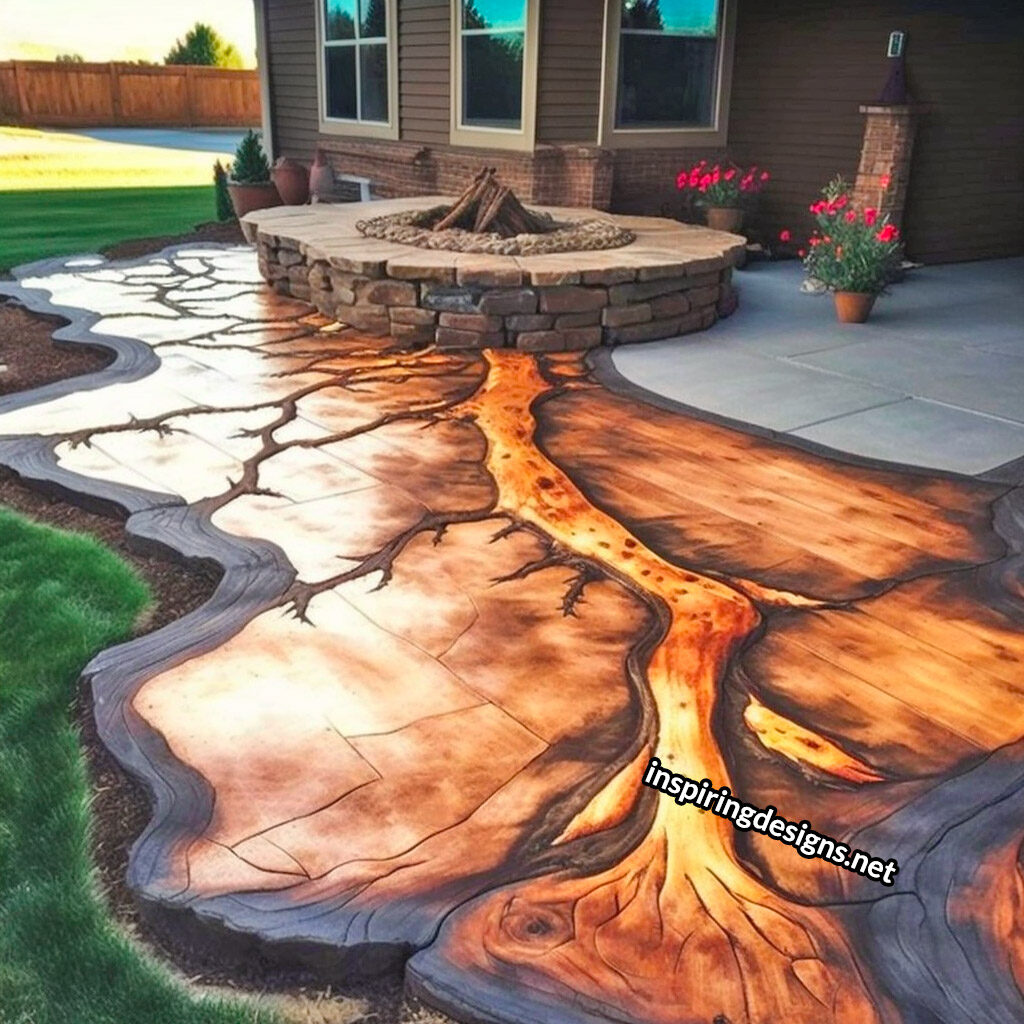 Stamped concrete patios with staining that's made to look like wood is a fantastic way to upgrade your outdoor space.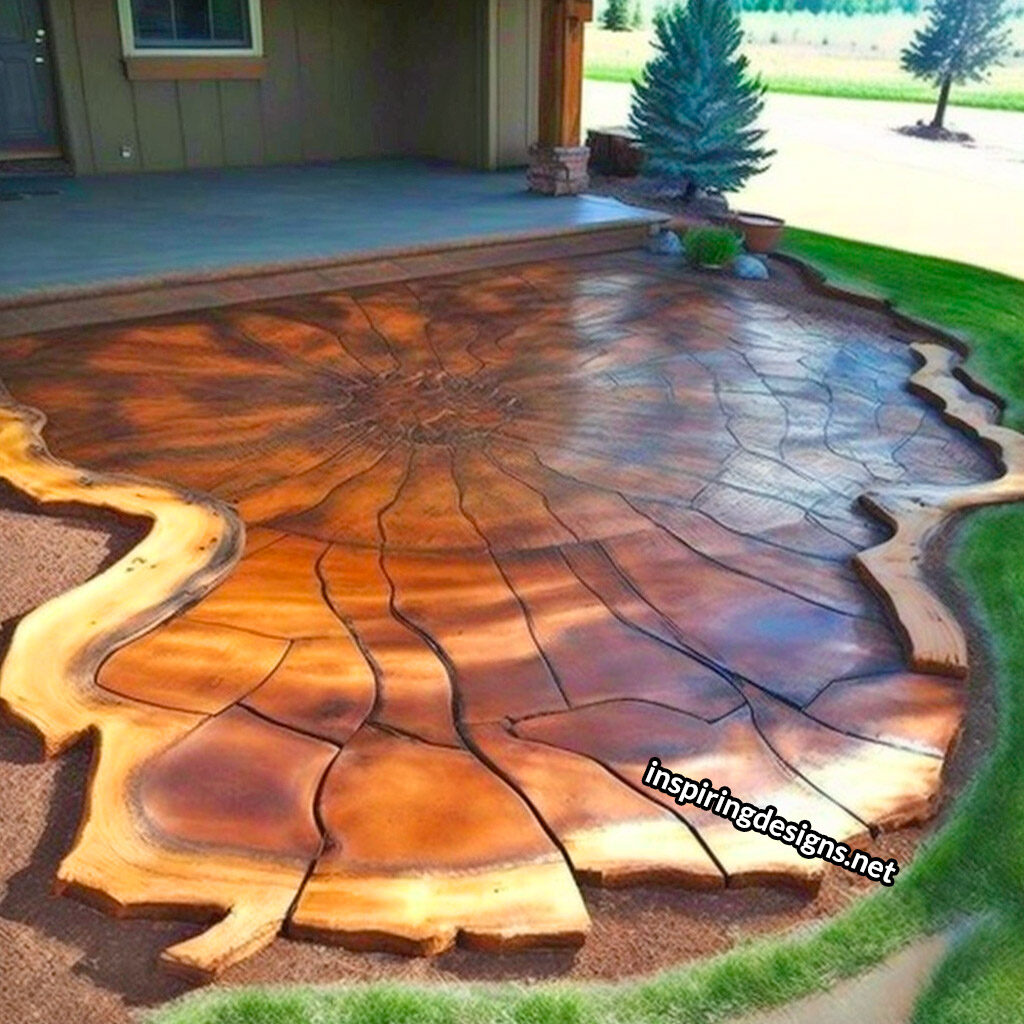 Whether you choose to tackle the project yourself or hire a professional, the end result will be a beautiful and inviting patio that will be the envy of all your neighbors!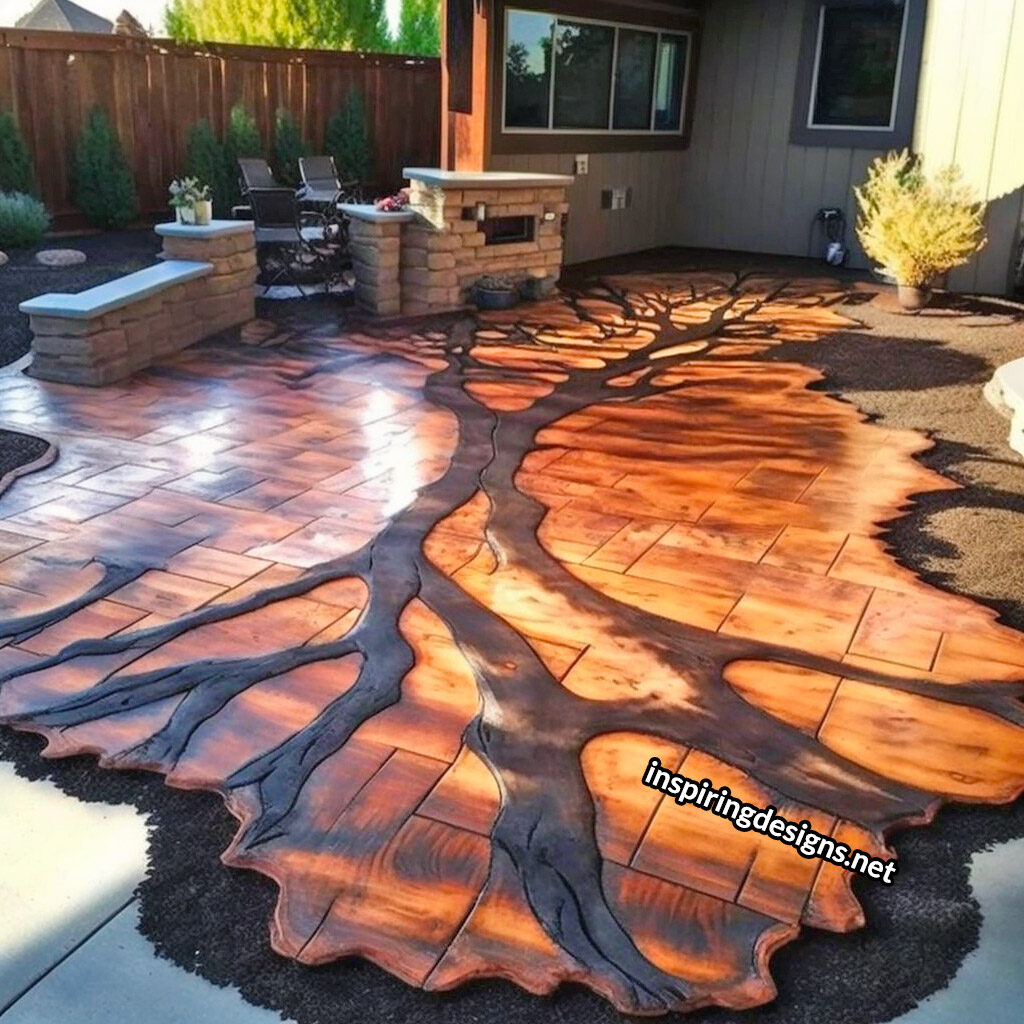 Be sure to check out more incredible examples of stamped concrete made to look like real wood via the images below!