Unleash your child's imagination with the newest trend in bathroom fixtures – dinosaur-shaped faucets! This playful and practical innovation transforms an ordinary bathroom routine into an exciting adventure, perfect for every young paleontologist in your family.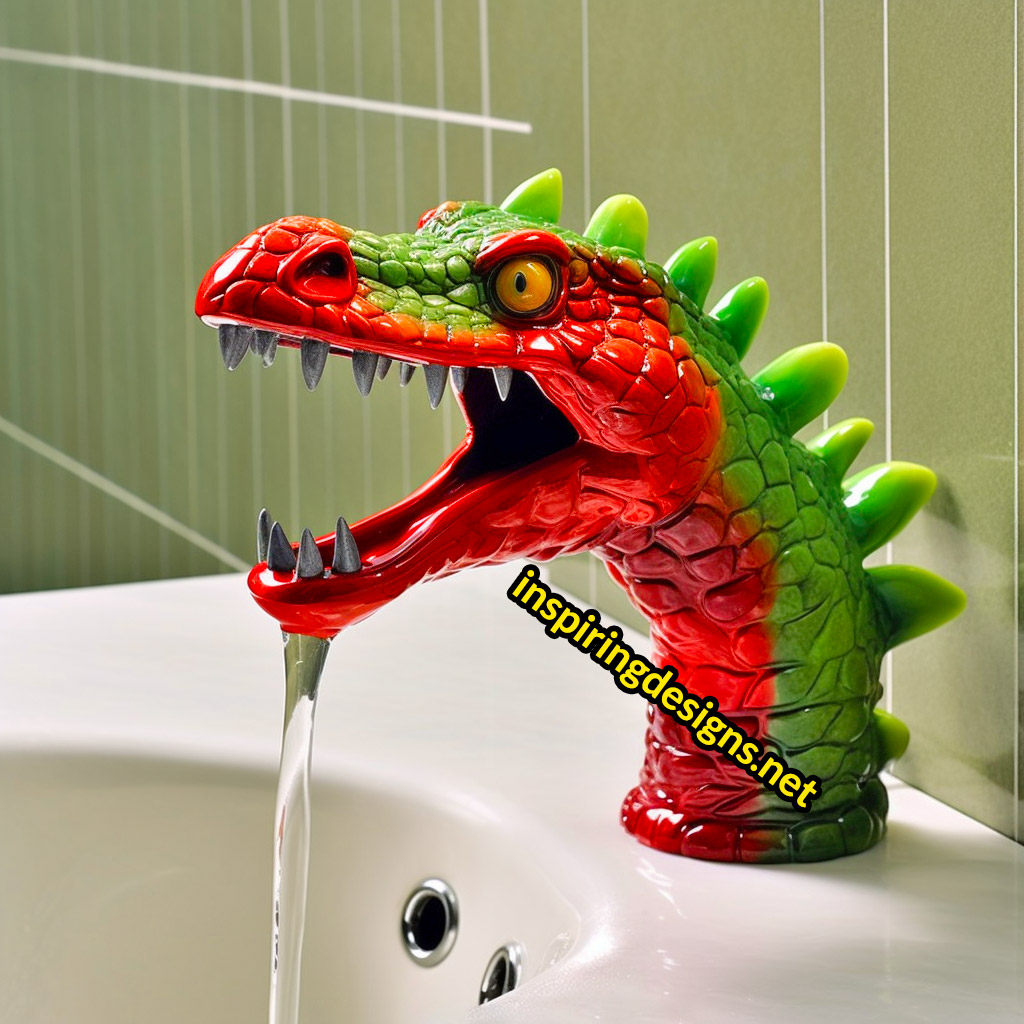 The dinosaur-shaped faucets, suitable for both sinks and bathtubs, add a delightful prehistoric twist to your kids' bathroom.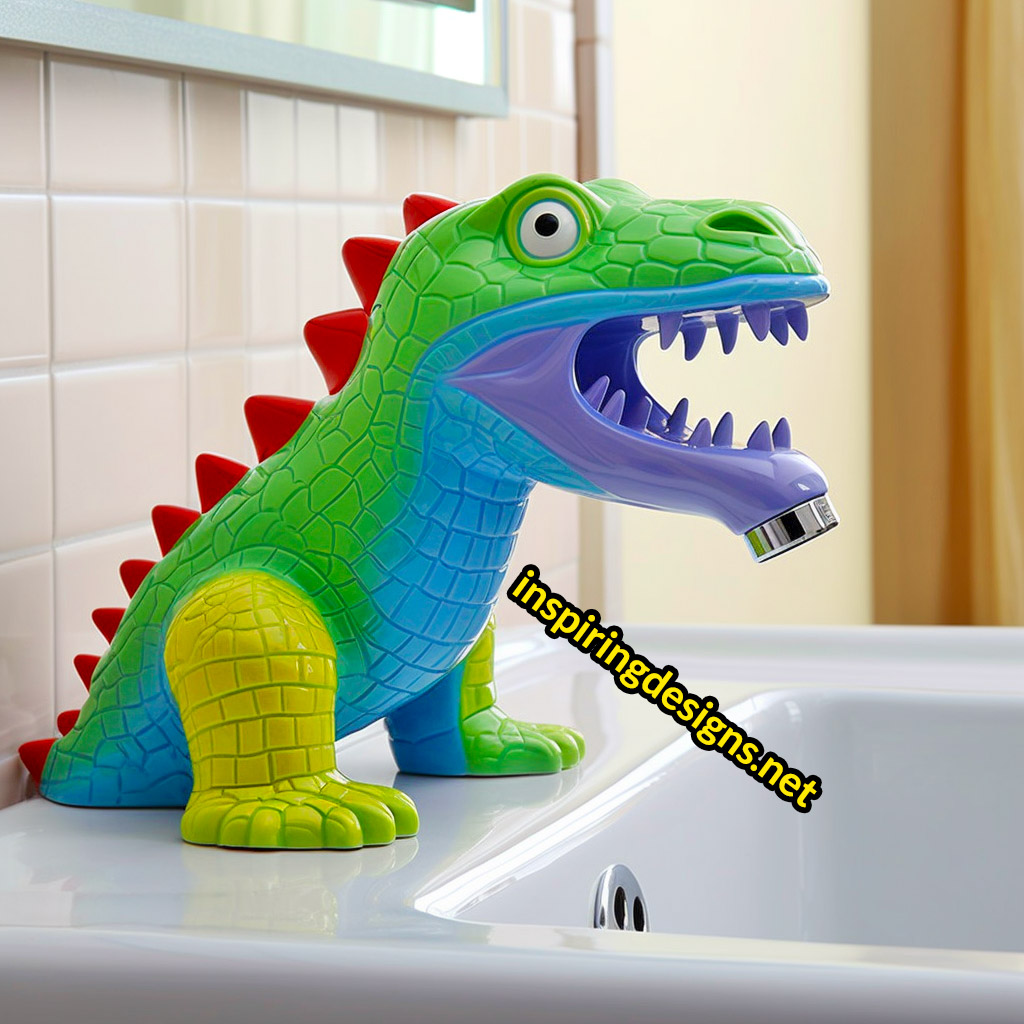 Available in an array of dinosaur types, from the fierce Tyrannosaurus Rex to the long-necked Brachiosaurus, and even the armored Triceratops, you have the option to customize your child's hand-washing experience to match their favorite dinosaur species.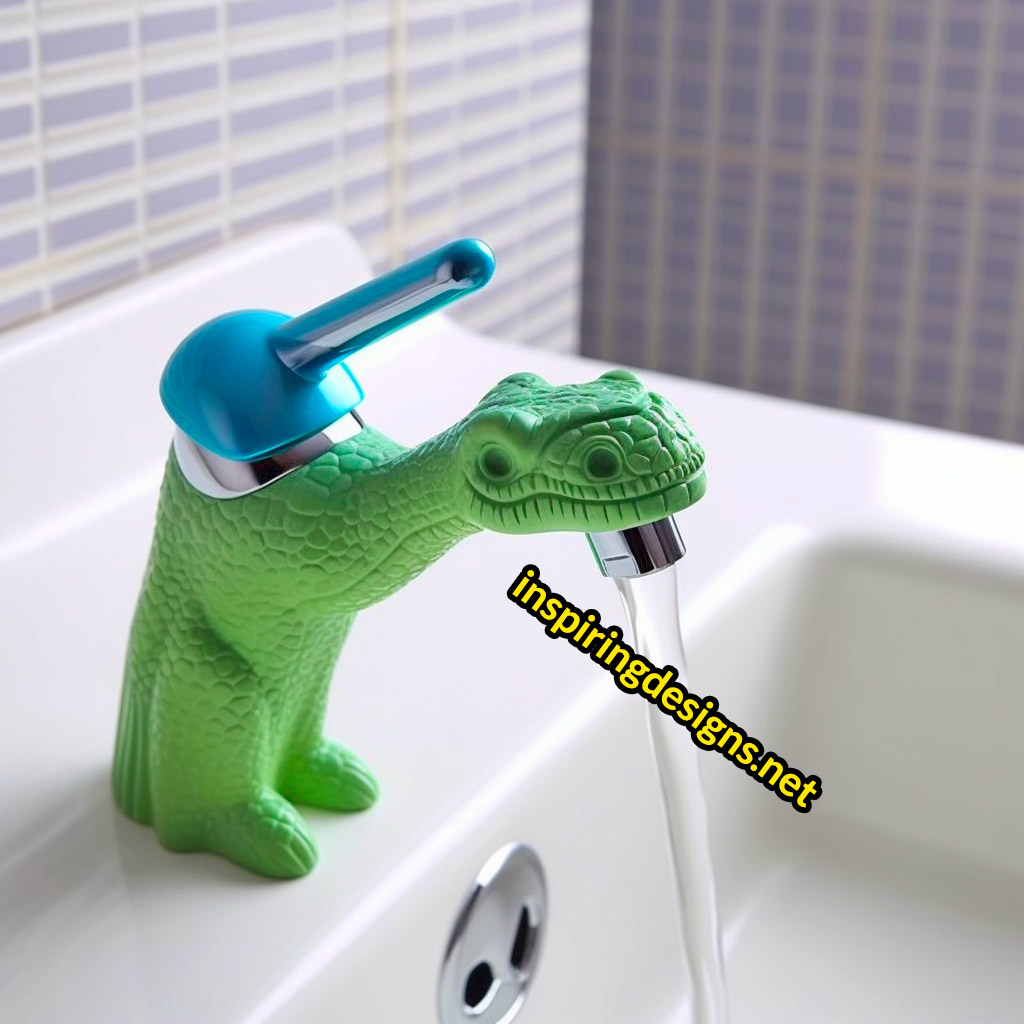 Emphasizing the joy of color, these faucets come in a variety of bright, vivid hues that infuse energy into any bathroom.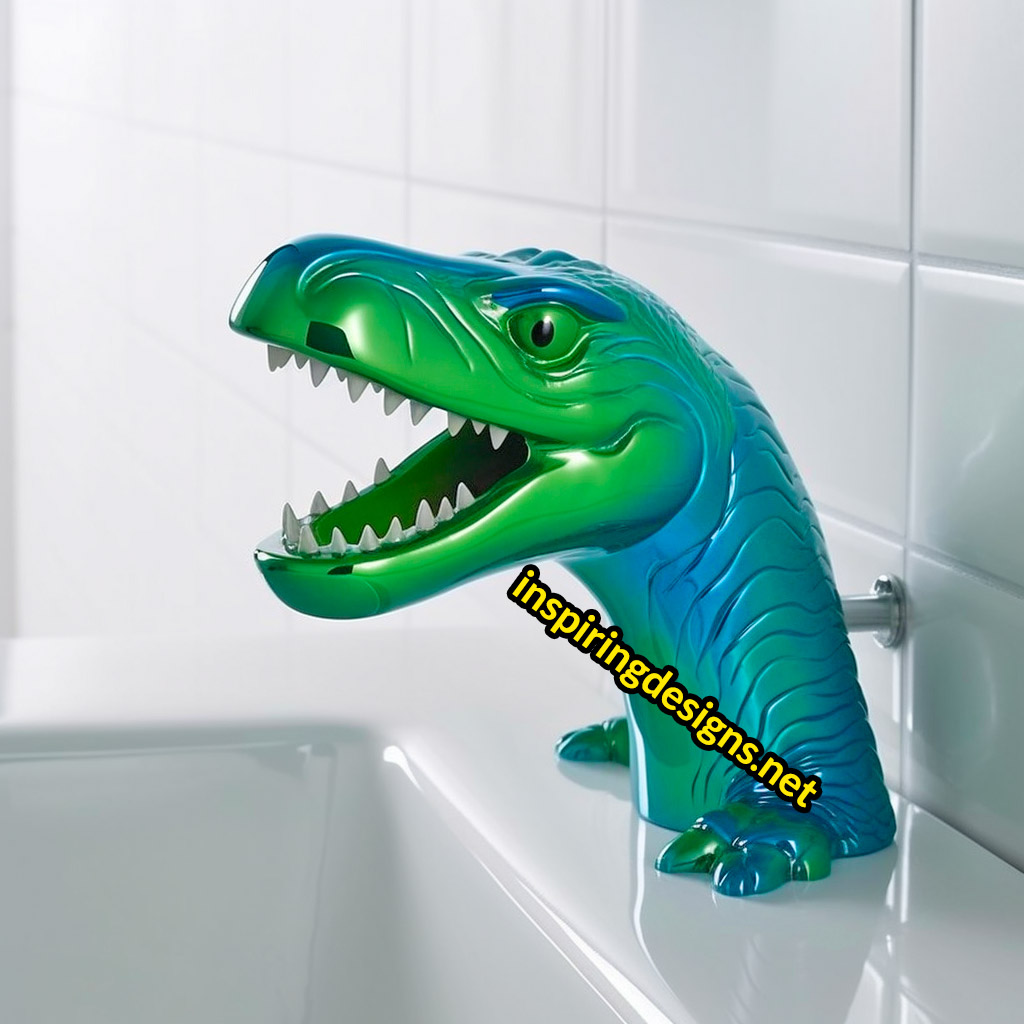 Be it the emerald green of a herbivore or the vibrant red of a carnivore, these faucets pop against the usual monochromatic bathroom fixtures.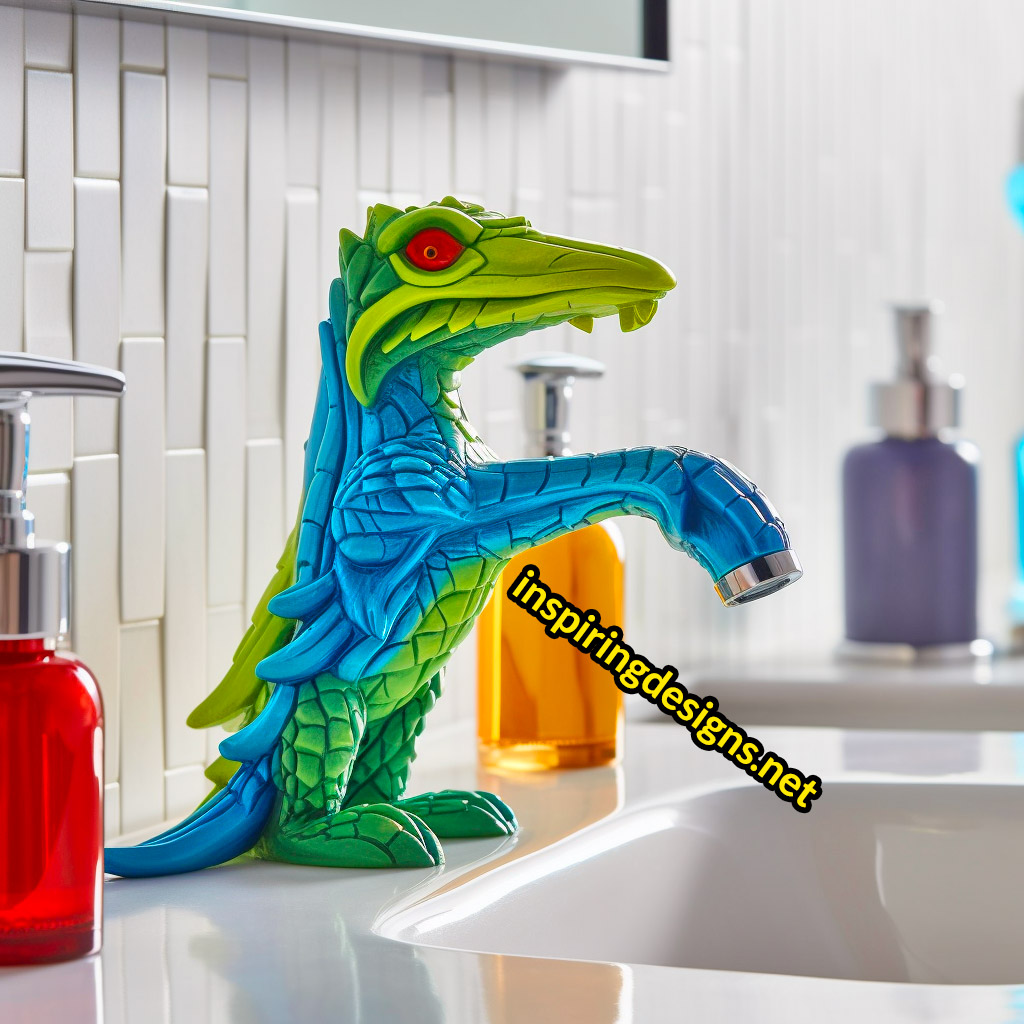 They bring a touch of whimsy and cheer, turning a regular space into a fun-filled prehistoric haven.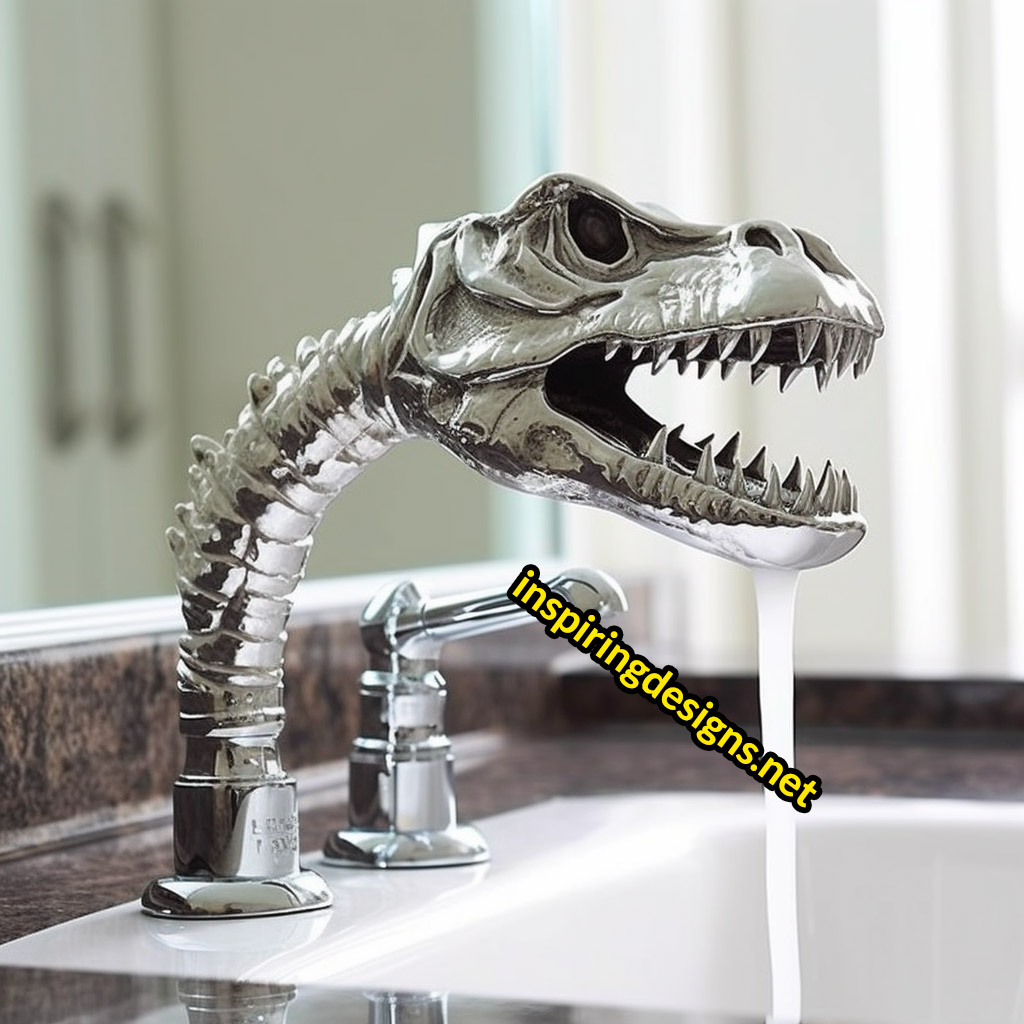 The design of these faucets showcases a fantastic blend of creativity and functionality.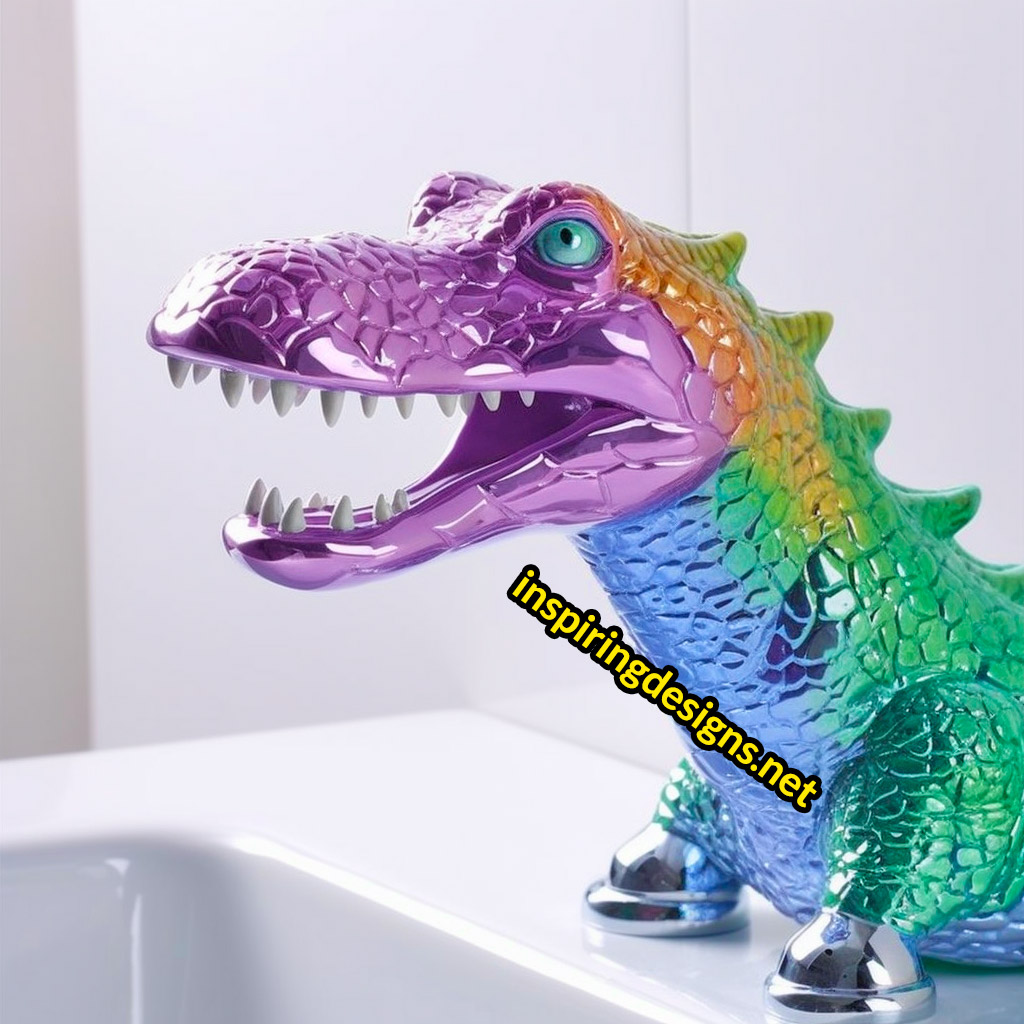 Depending on the dinosaur model, water cascades either directly from the dinosaur's mouth or from a spout just below, creating a sense of the dinosaur drinking or spewing a stream of water.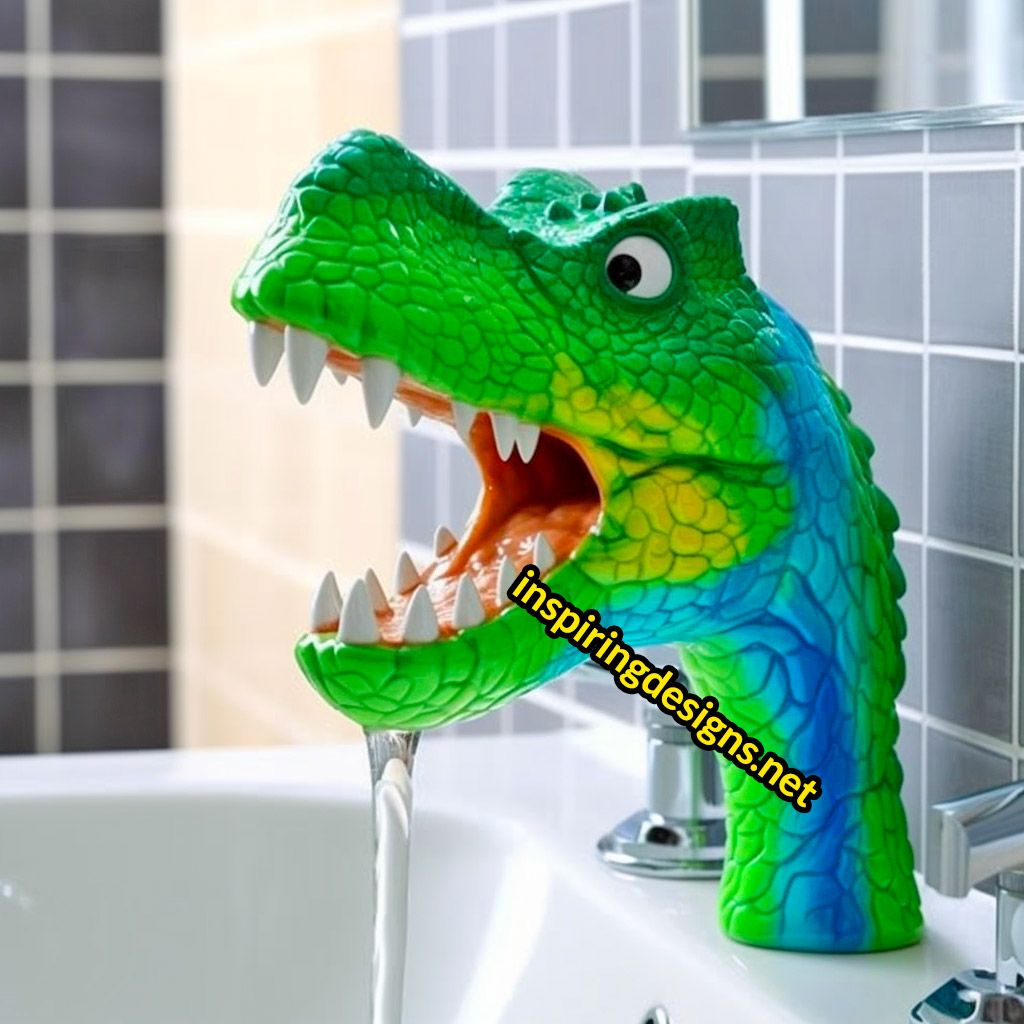 This unexpected feature is sure to entertain and amuse your young ones, making hand washing an activity they look forward to.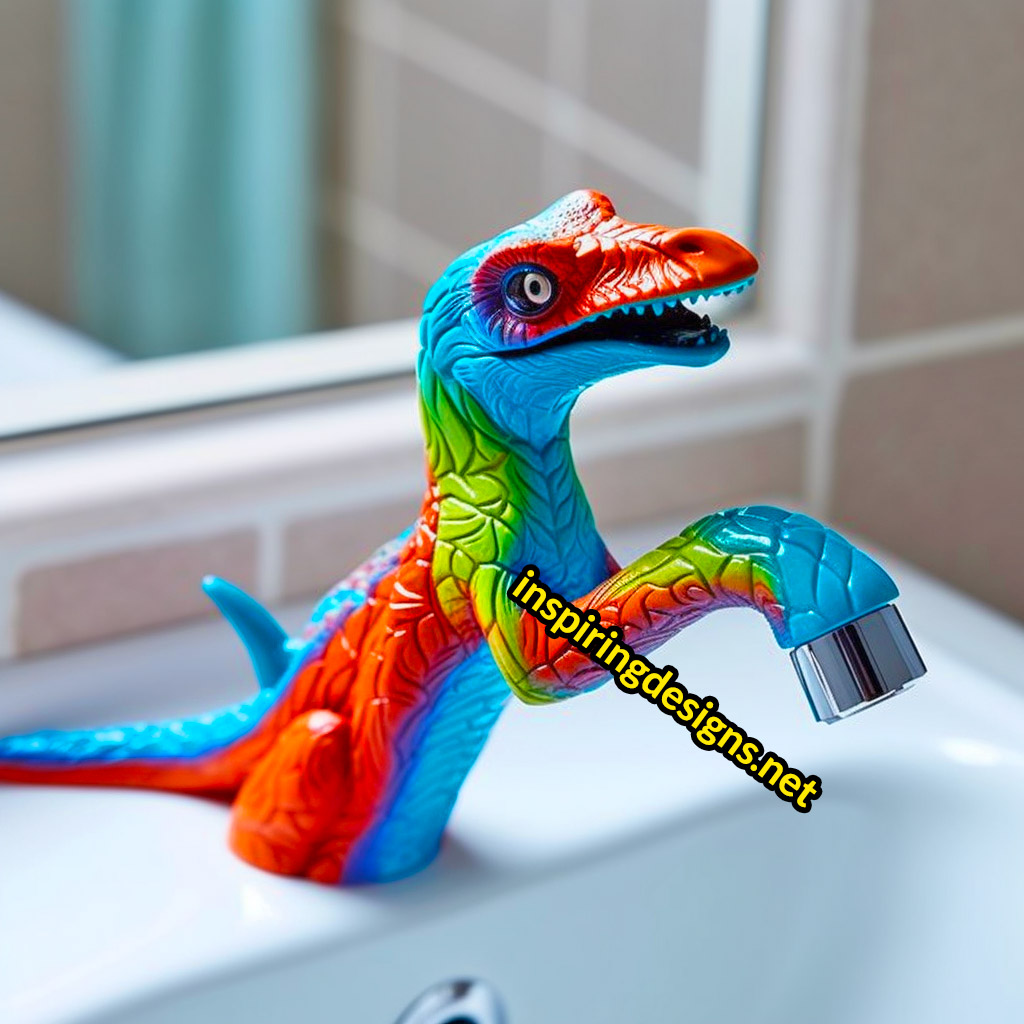 An engaging detail of these dinosaur faucets is the use of the dinosaur's "hands" as the hot and cold water handles in some models.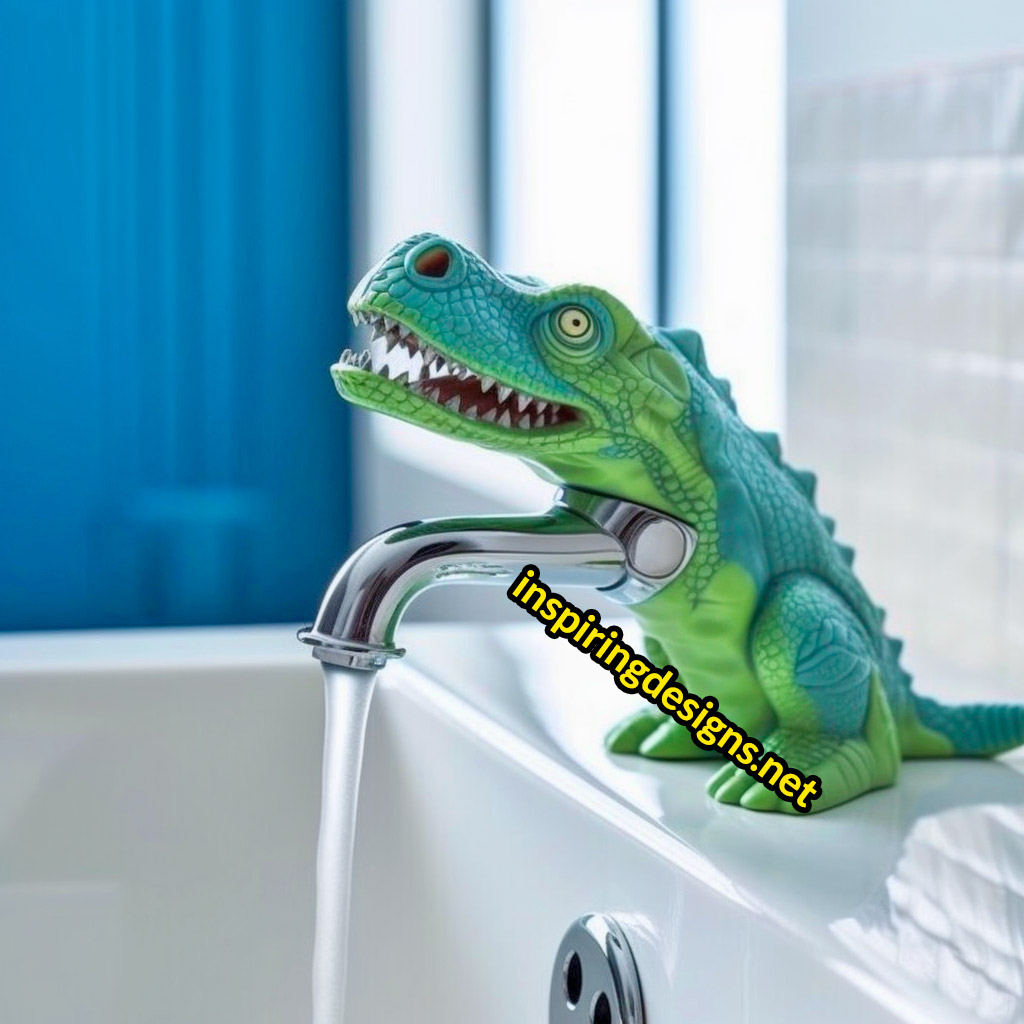 This ingenious integration enhances the aesthetic appeal while reinforcing the faucets' practical use. The easy-to-grasp handles also aid in teaching kids the difference between hot and cold faucets.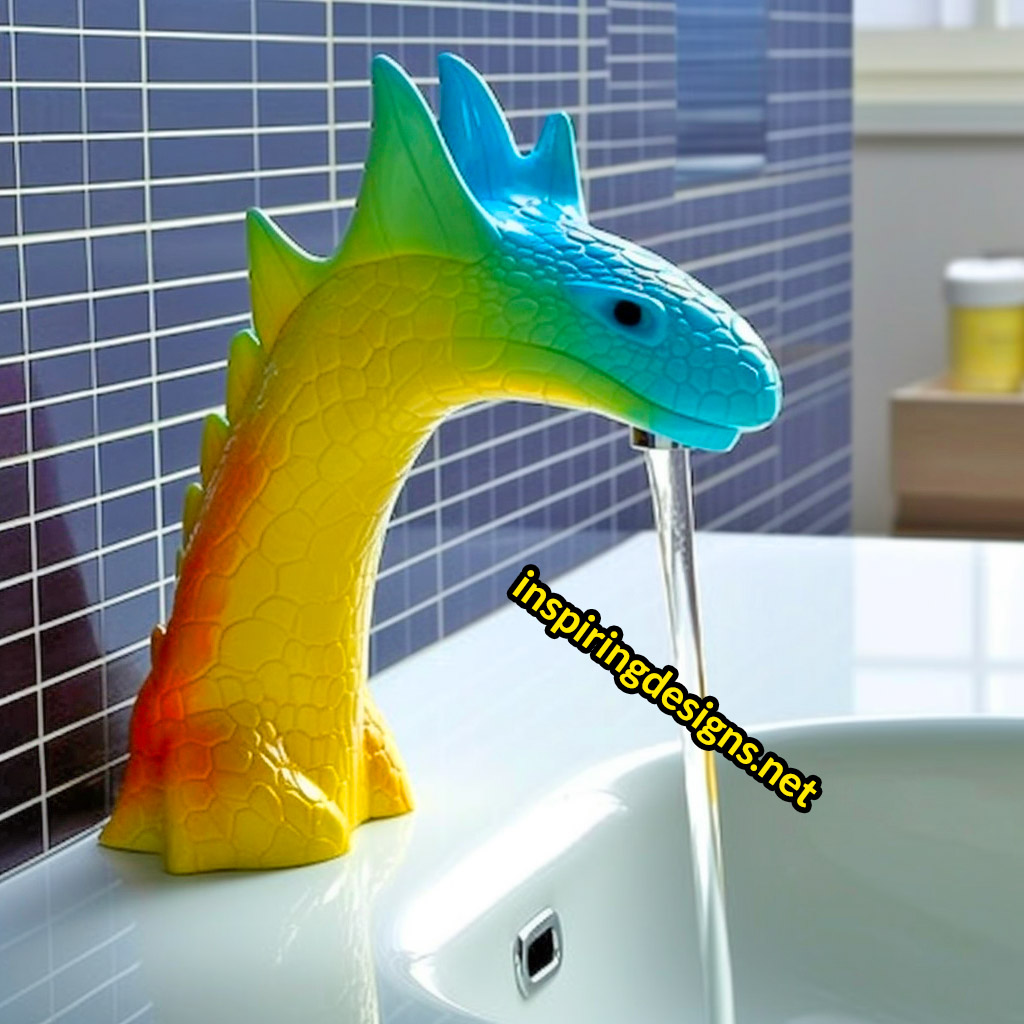 What truly sets these dinosaur-shaped faucets apart is the extraordinary attention to detail. Each faucet is a masterpiece of design, with intricate details that accentuate the realism of the dinosaurs.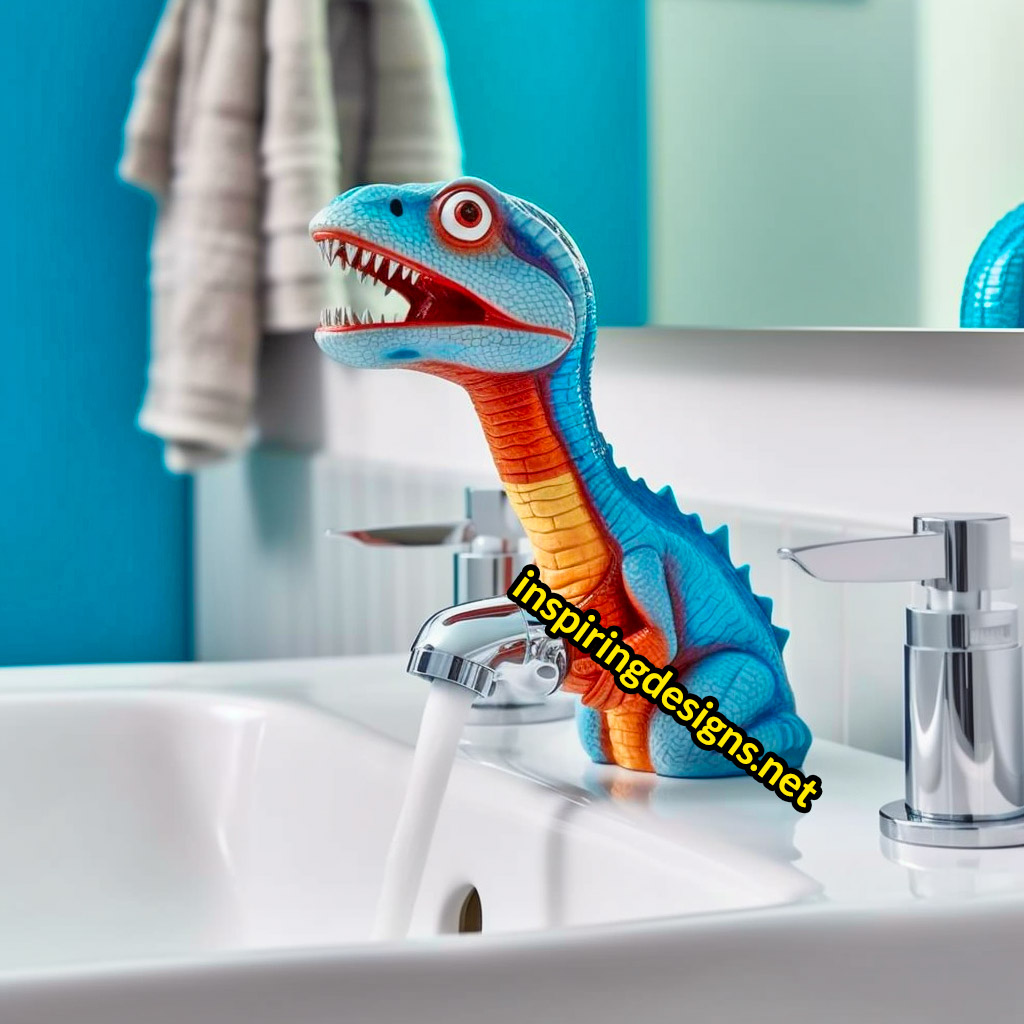 The lifelike textures, colors, and even the individual teeth in the dinosaurs' mouths make them a mini piece of art in your bathroom.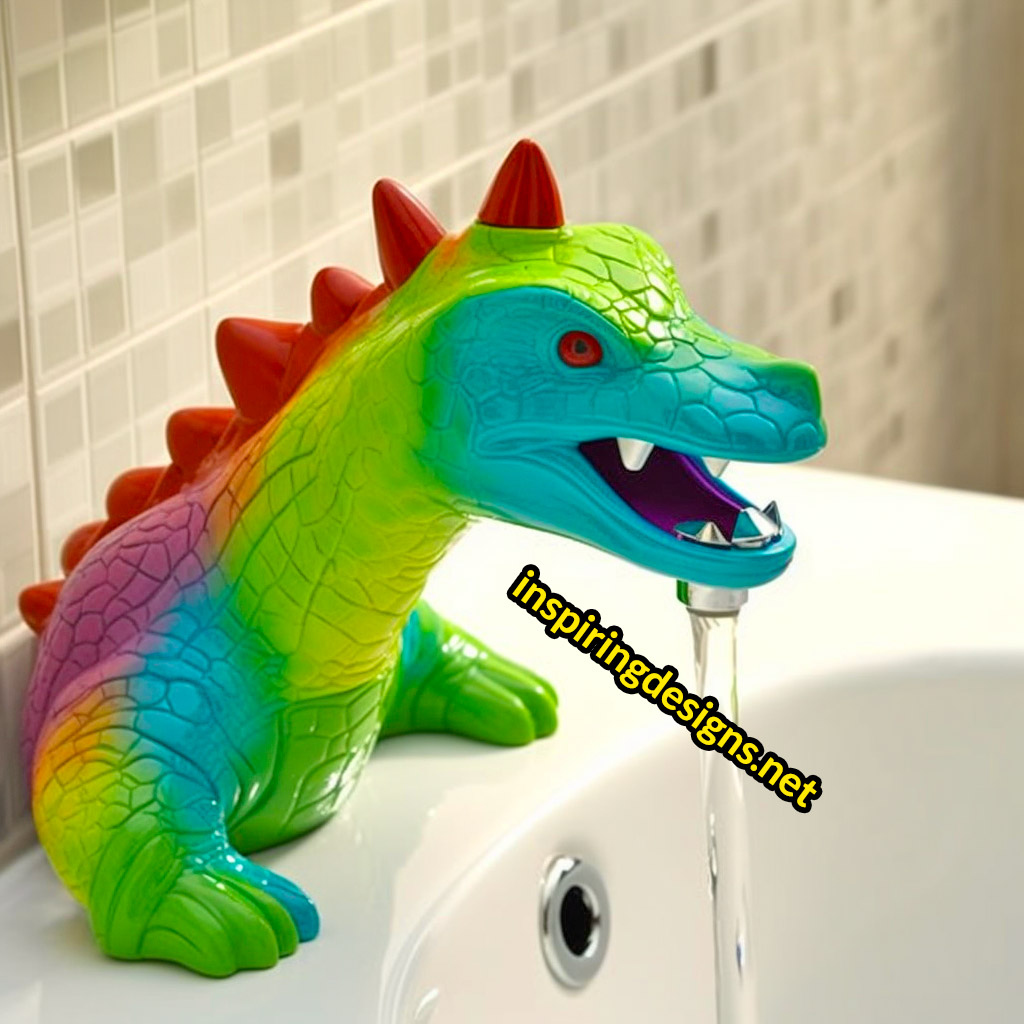 Children with an innate love for dinosaurs will find these fixtures irresistible. It's not just a faucet—it's a gateway to a world where dinosaurs roam, waiting to be explored with every bath or brush of the teeth.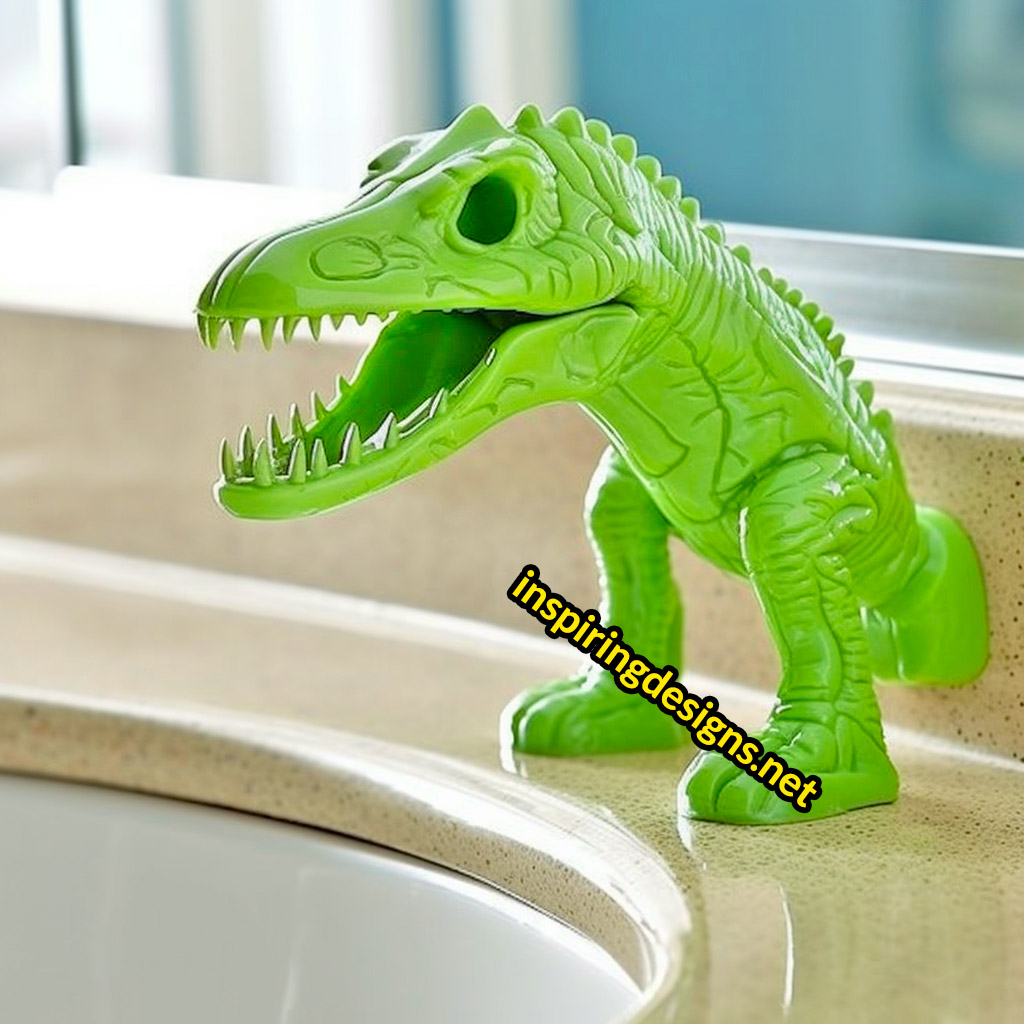 Moreover, they come in a variety of shapes and sizes, ensuring there is a perfect fit for every bathroom and every child's preference.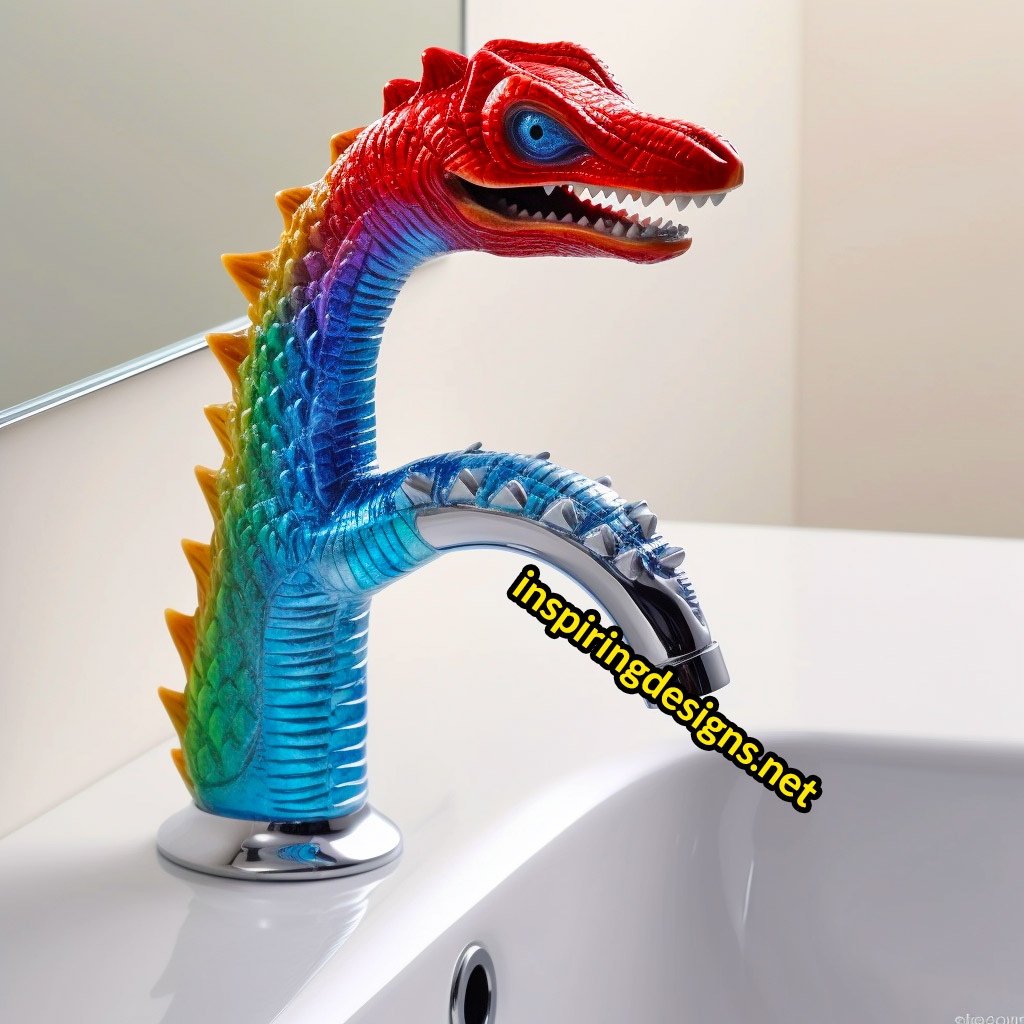 These dinosaur-shaped faucets serve as instant eye-catchers and conversation starters.
Guests will be captivated by these unique bathroom fixtures and kids would be thrilled to showcase their special dinosaur "friends".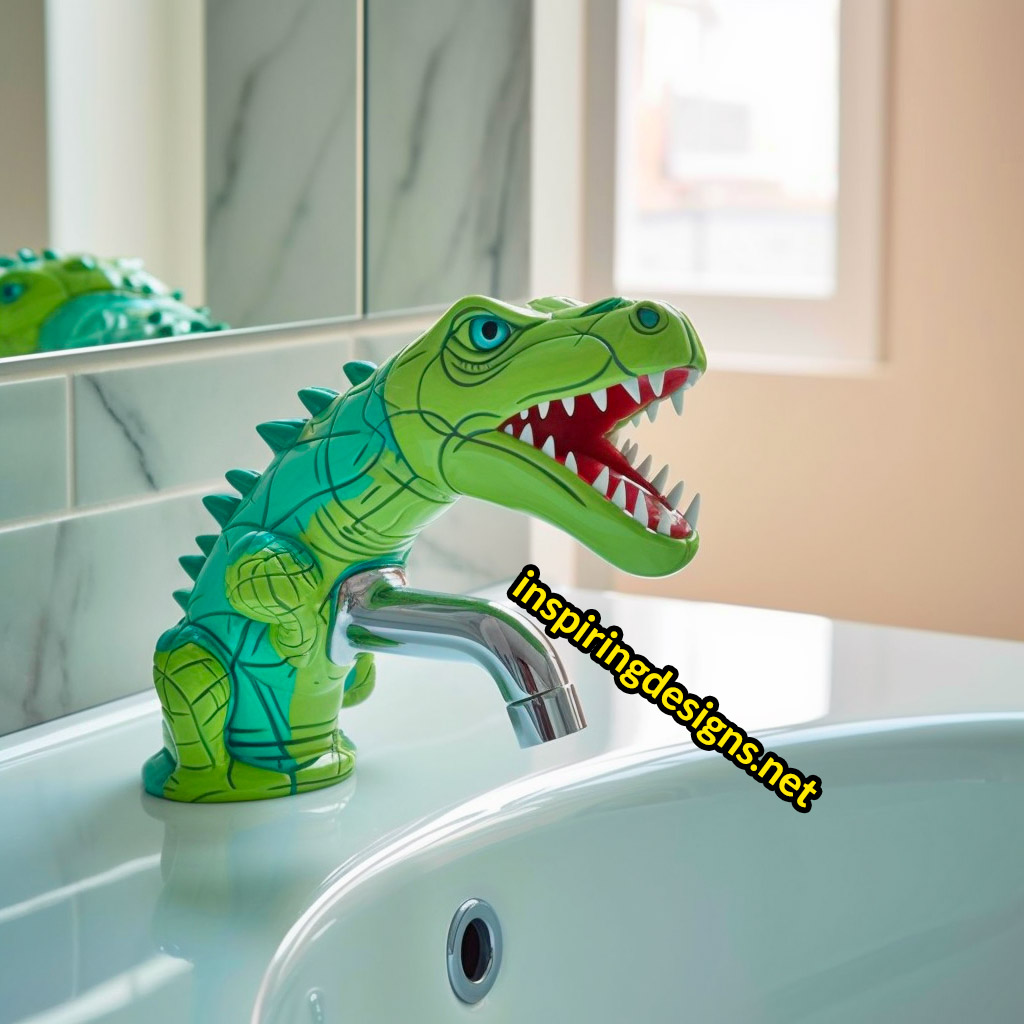 The faucets offer a unique way of combining décor, fun, and functionality in a kid's bathroom.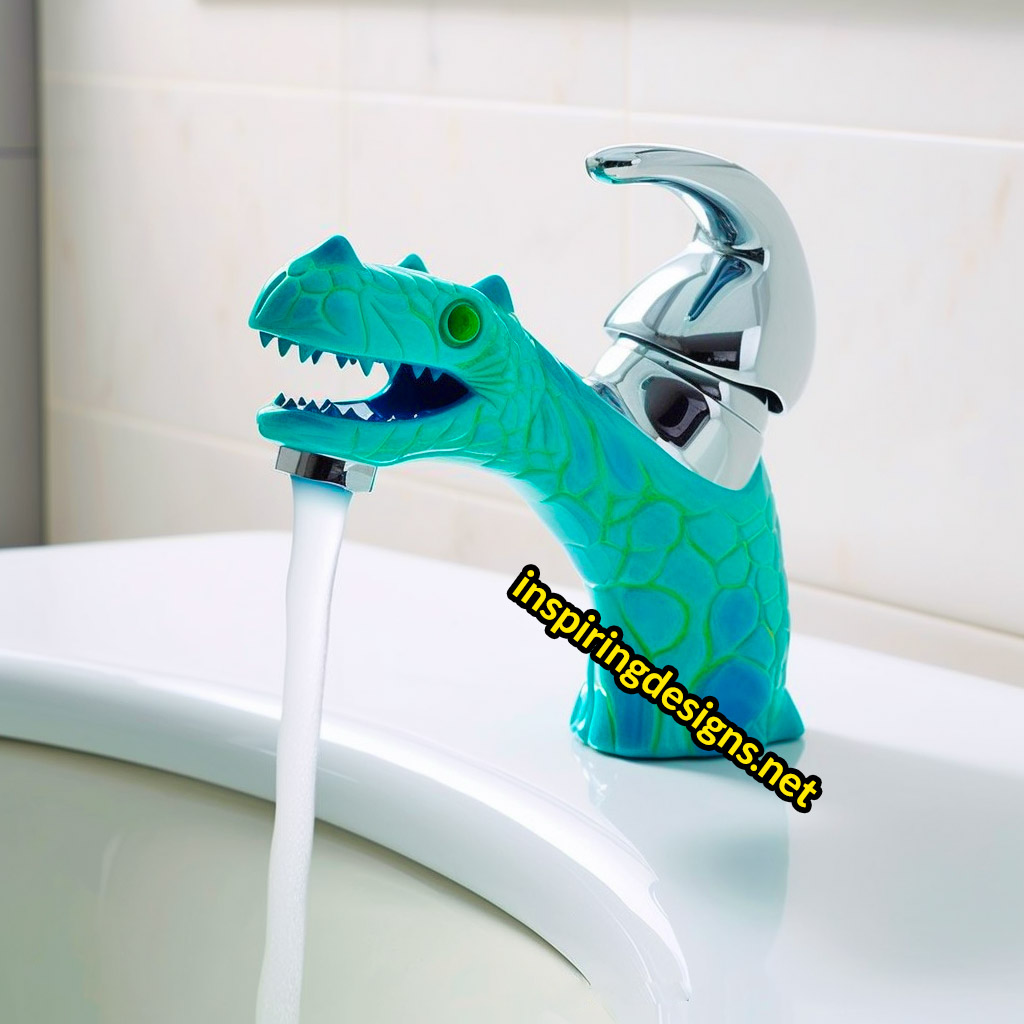 Not only do these faucets enrich the bathroom décor, but they also promote healthy habits. The fun and engaging dinosaur design can encourage kids to wash their hands more often and take more interest in their hygiene.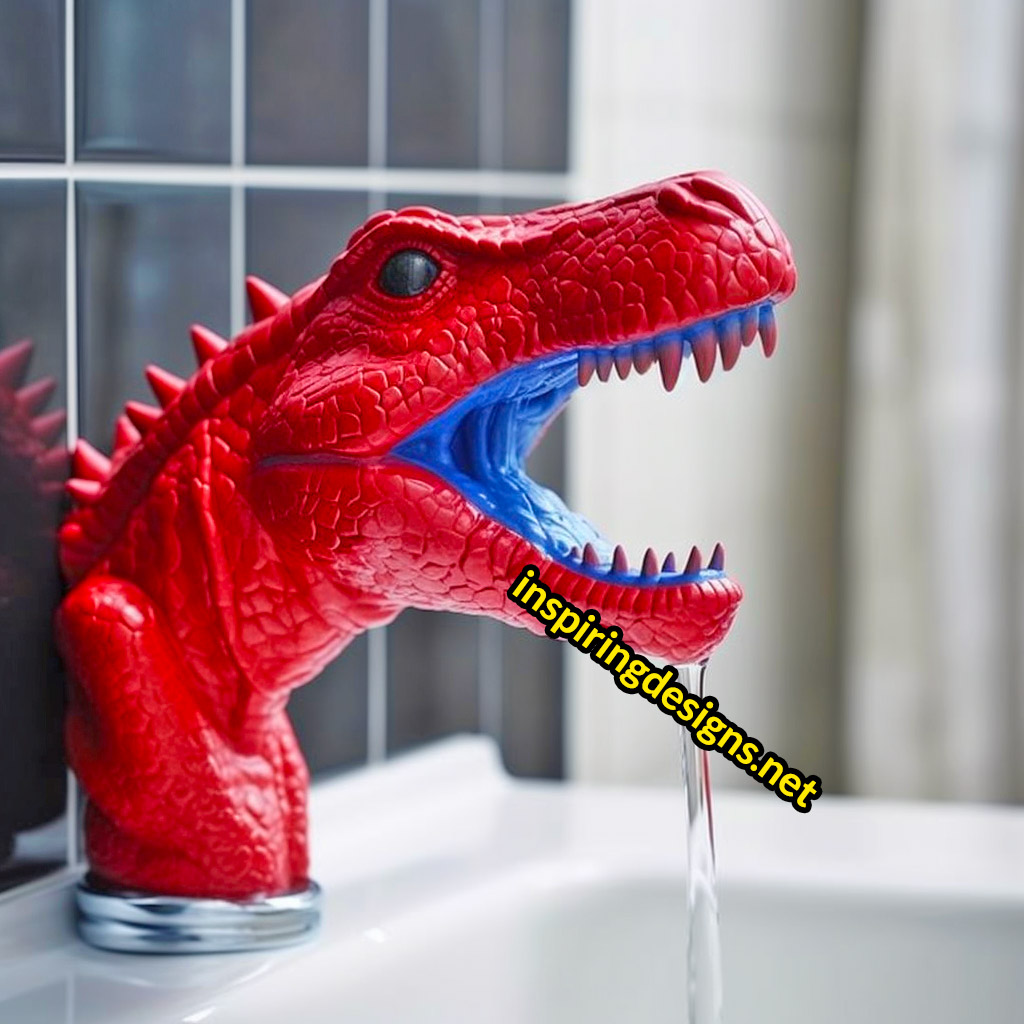 This combination of education and enjoyment is what makes these faucets such a valuable addition to your child's bathroom.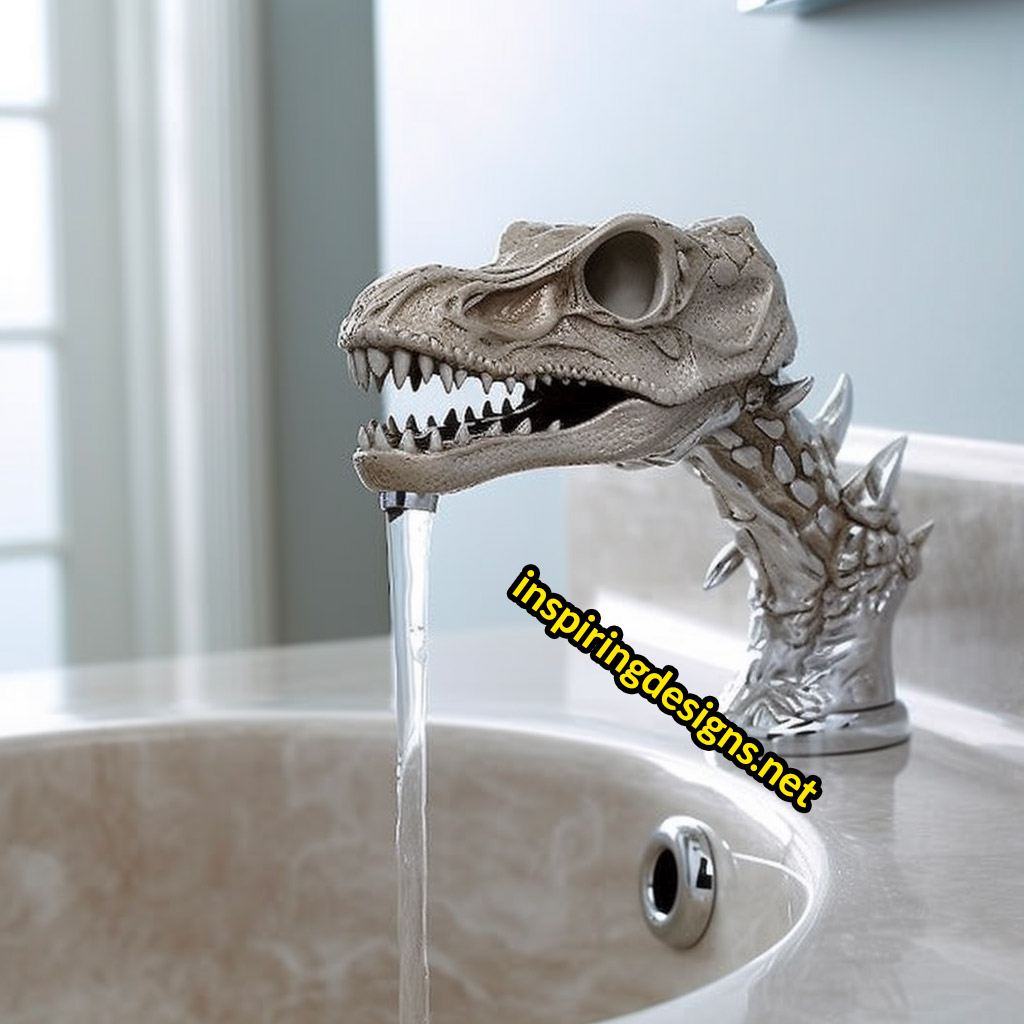 Beyond their exciting visual appeal and practical use, these dinosaur faucets are also built to last.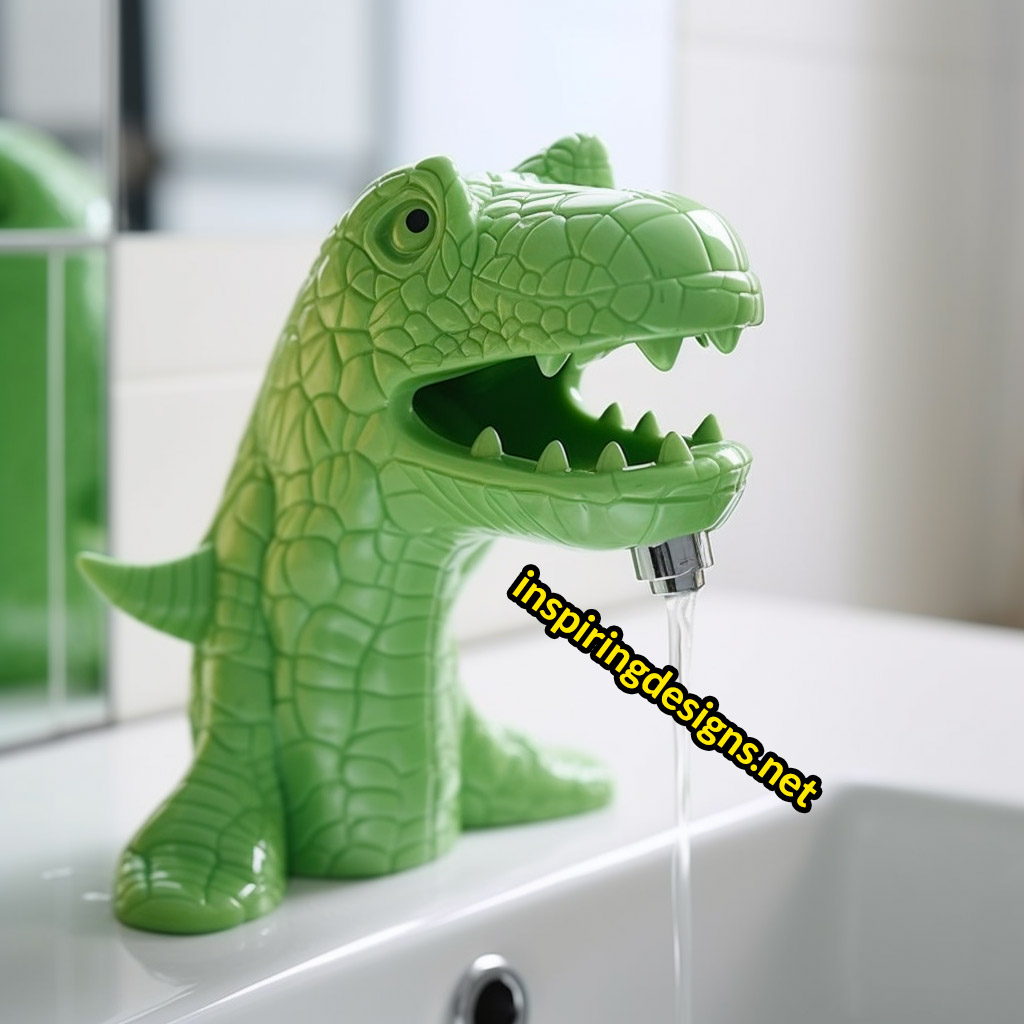 Made with durable materials, they are designed to endure the rigors of daily use while maintaining their vibrant colors and precise details.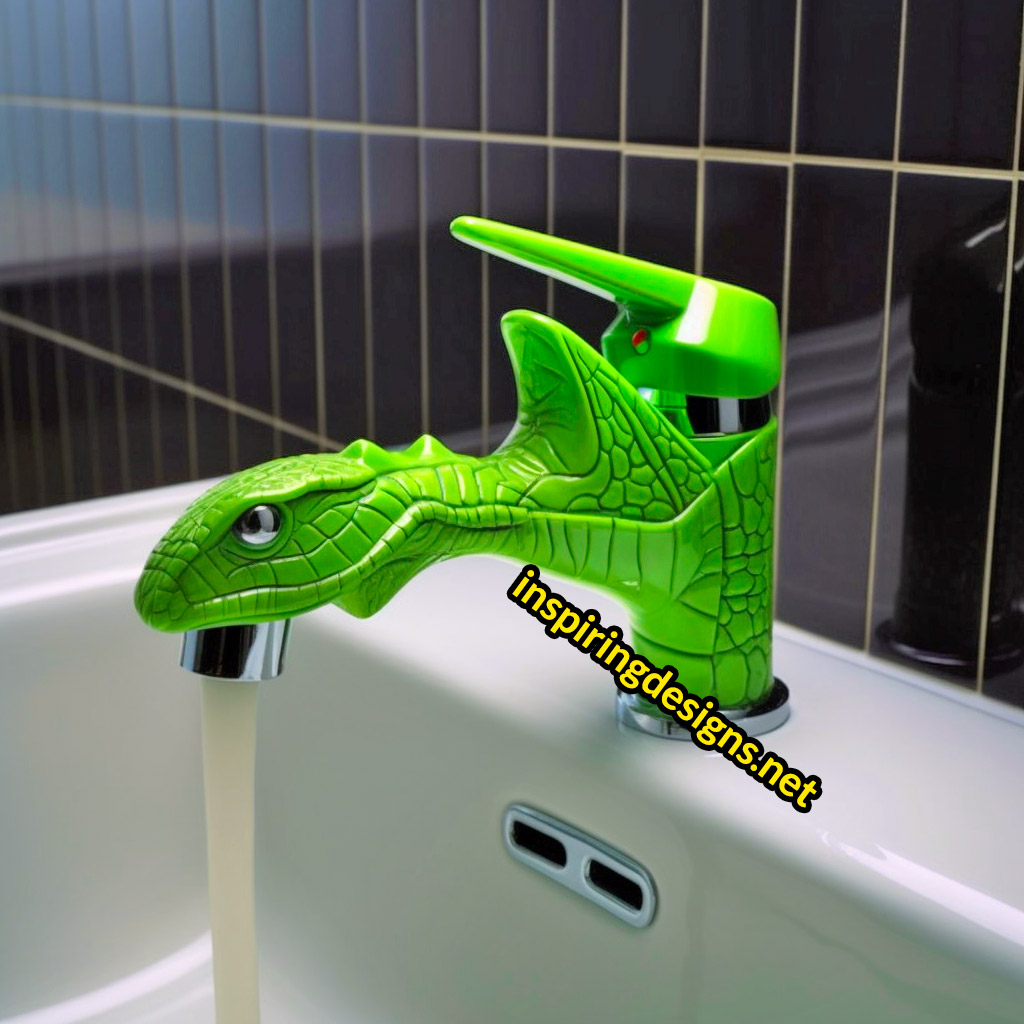 Parents can rest assured that these faucets will continue to delight their children for years to come.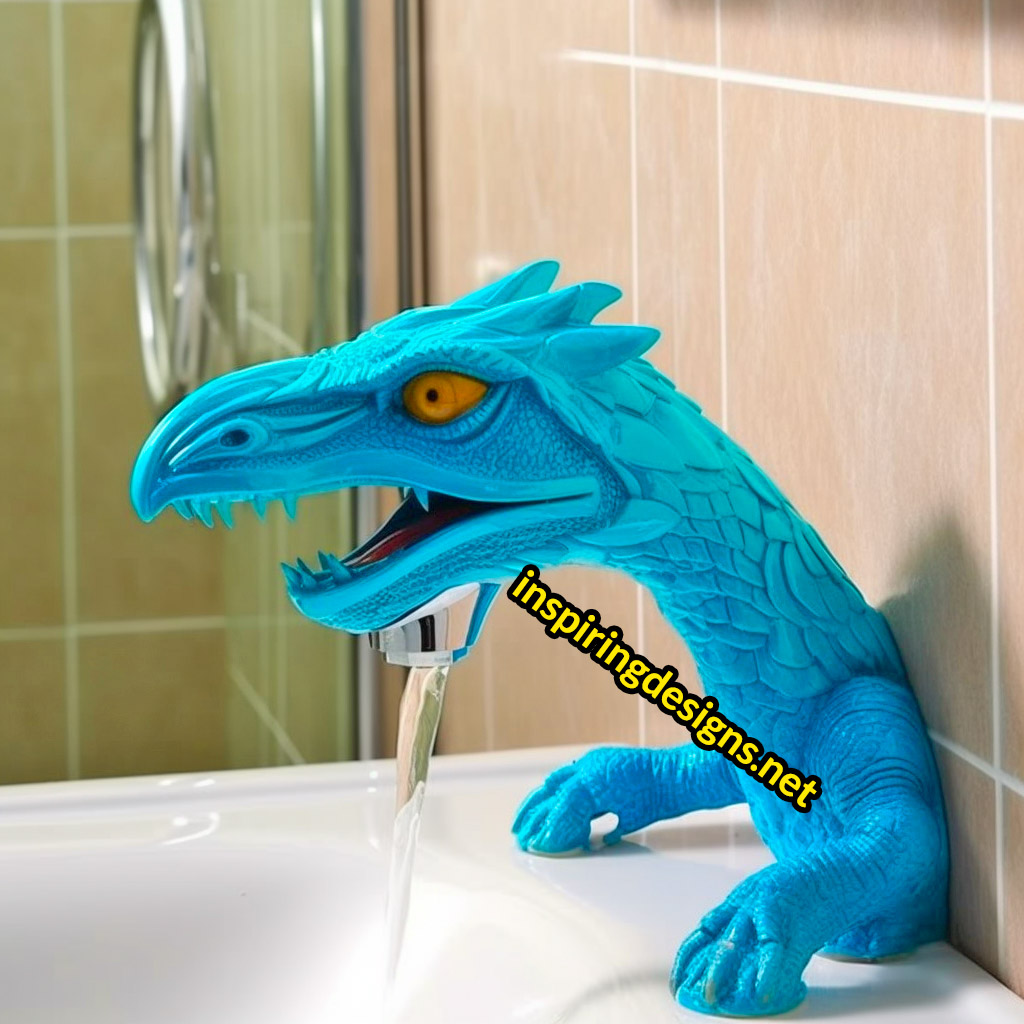 Investing in a dinosaur-shaped faucet goes beyond merely updating your bathroom fixtures.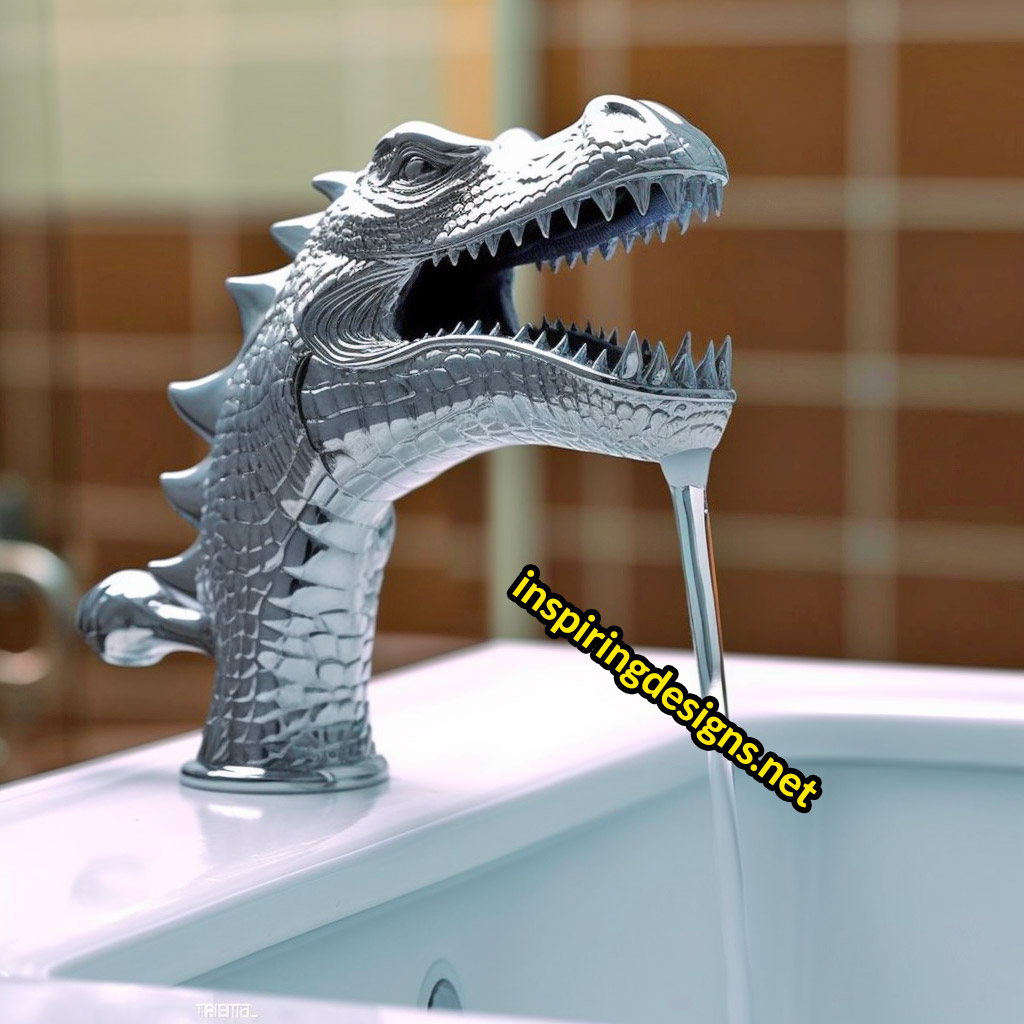 It's about creating an environment that fuels your child's imagination, fosters a love for learning, and turns a simple daily routine into an exciting journey.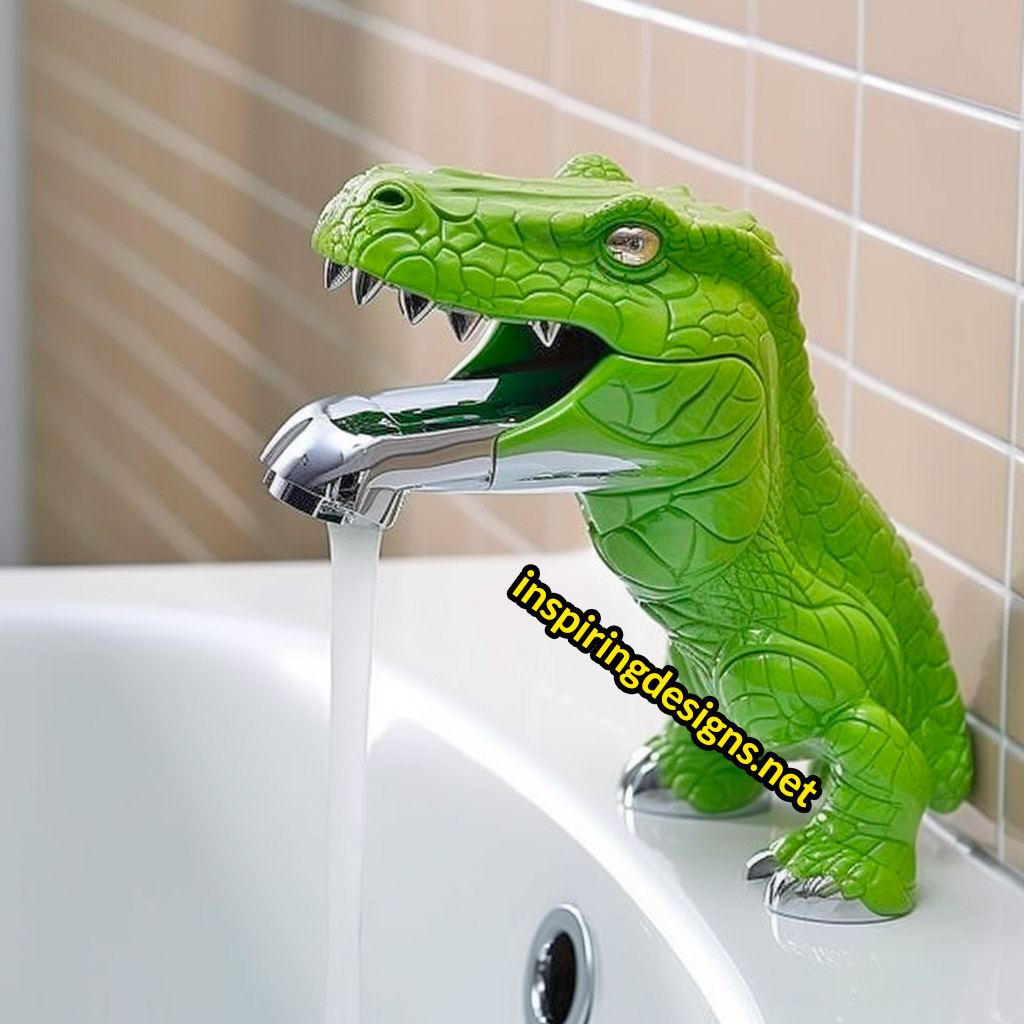 Let your children embark on a prehistoric adventure with every visit to the bathroom with these dinosaur faucets—a unique blend of function, fun, and fantasy.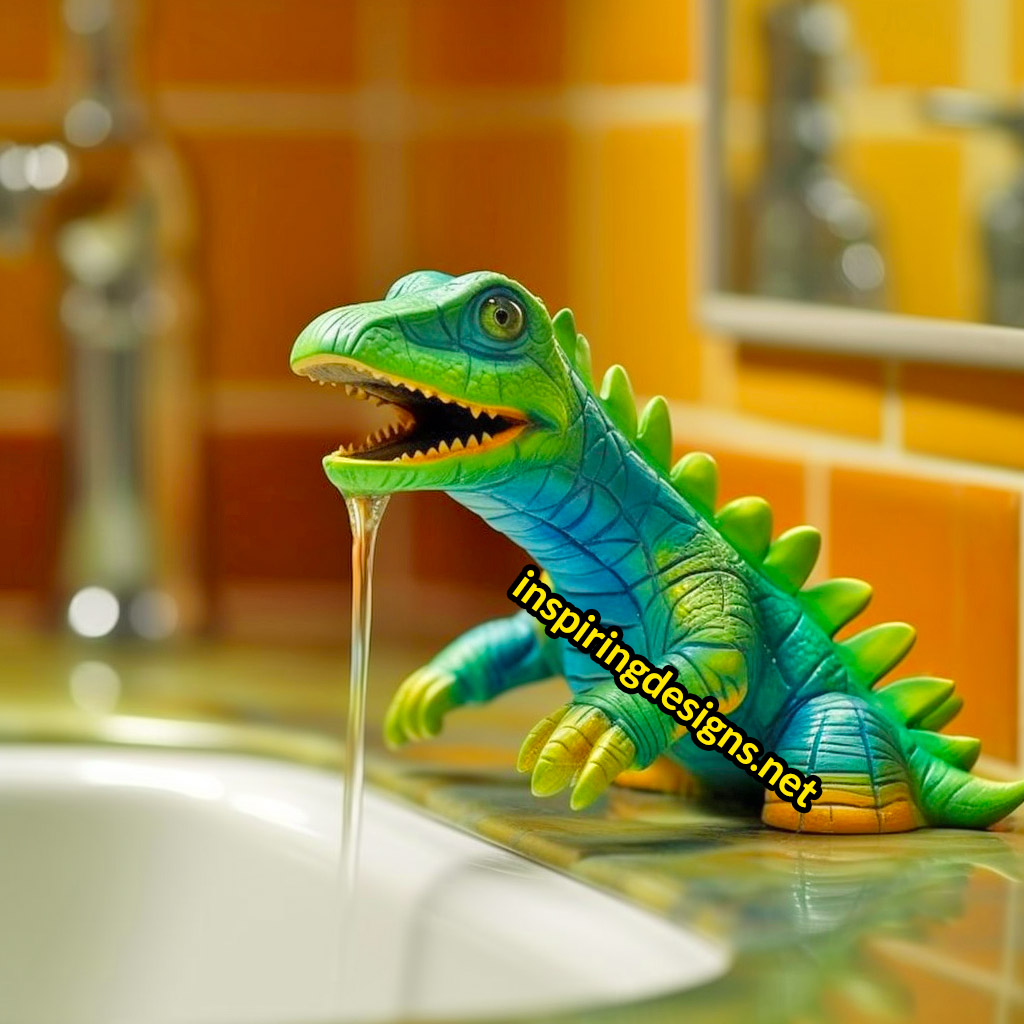 You can find some similar dinosaur bathroom items on both Amazon or Etsy!