Imagine combining the thrill of camping with the excitement of a dinosaur encounter. Well, now you can with dinosaur shaped camping tents! These unique and playful tents are perfect for families and adventure seekers alike.
With a variety of dinosaur options and colors to choose from, you're sure to find the perfect tent for your next outdoor adventure.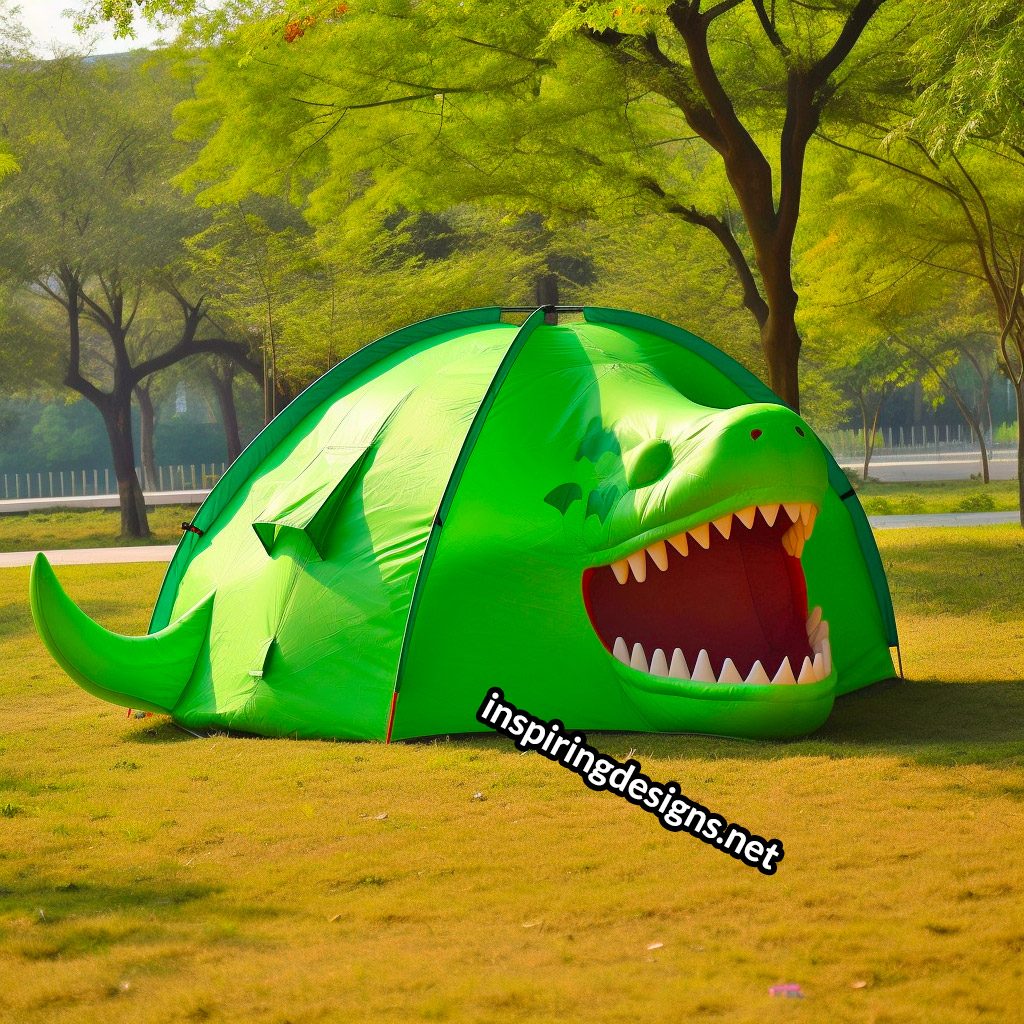 Whether you're a fan of the ferocious T-Rex, the spiky Stegosaurus, or the towering Brachiosaurus, there's a dinosaur tent to match your preferences.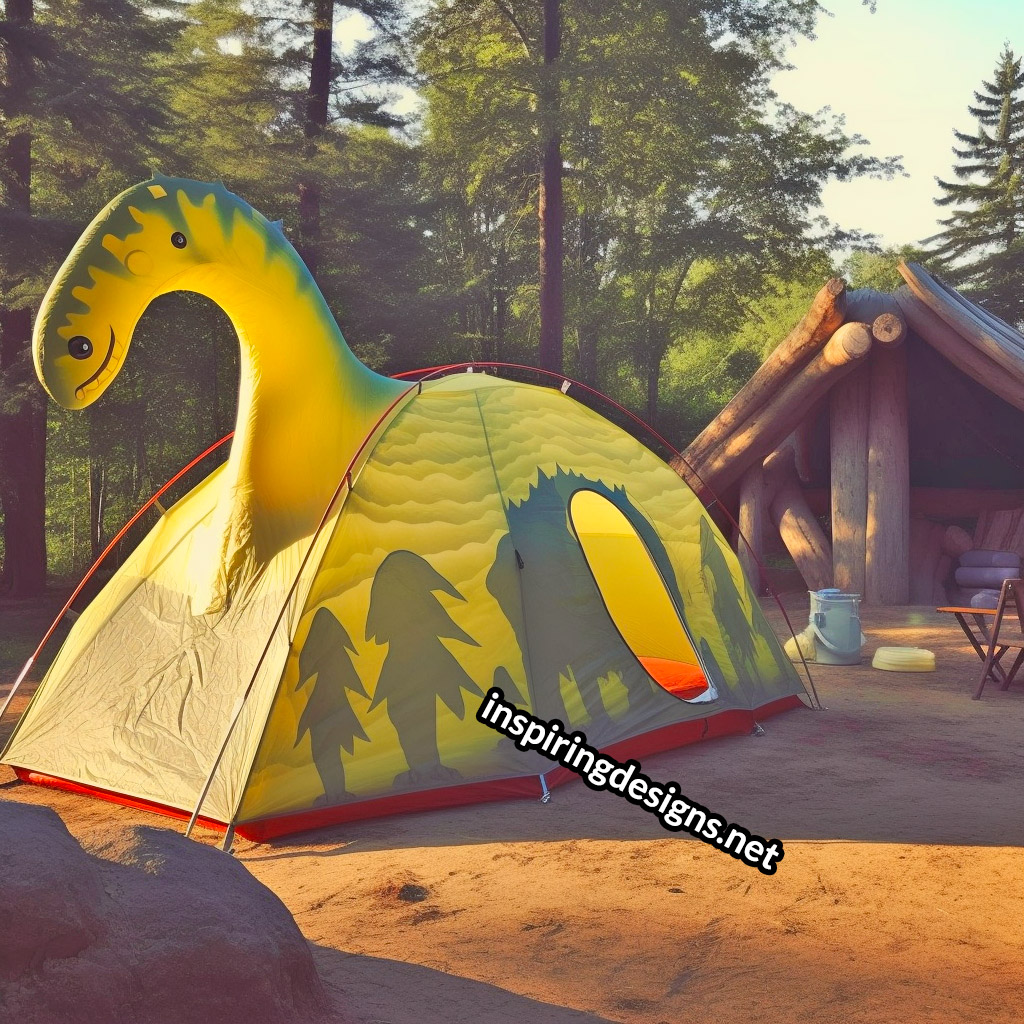 Kids and adults alike will enjoy the chance to sleep in the belly of their favorite prehistoric beast.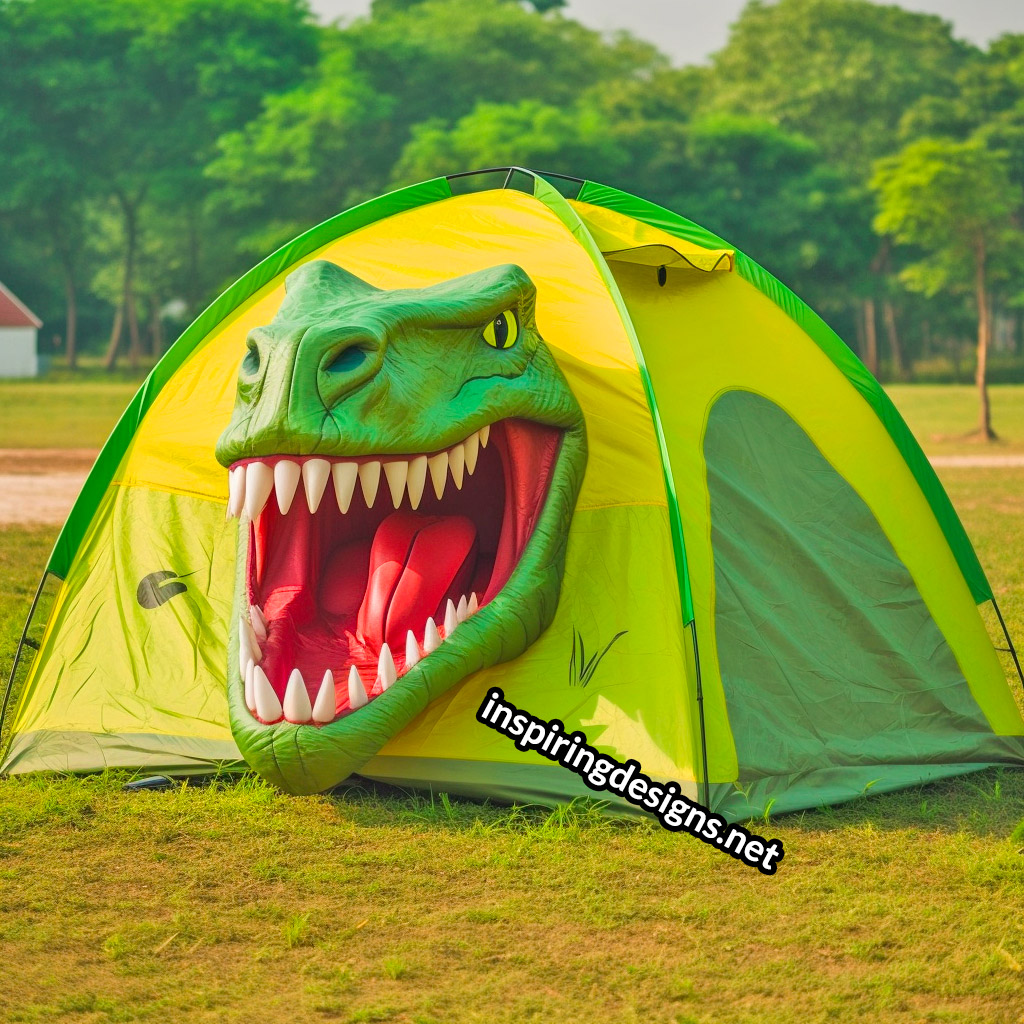 Not only can you select your preferred dinosaur, but you can also choose from a wide array of color options. From vibrant greens and blues to more subdued shads, there's something for everyone's taste.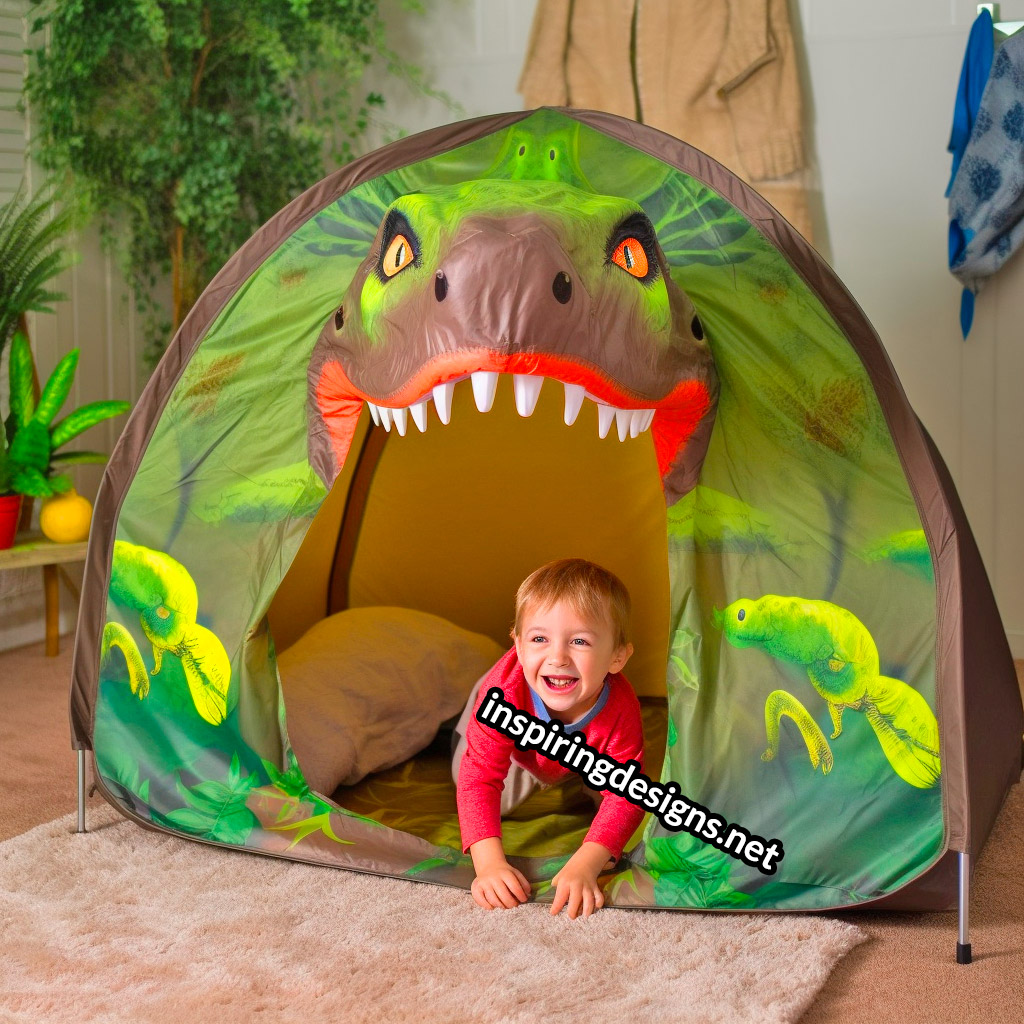 Mix and match your favorite dinosaurs with their colorful counterparts for an unforgettable camping experience.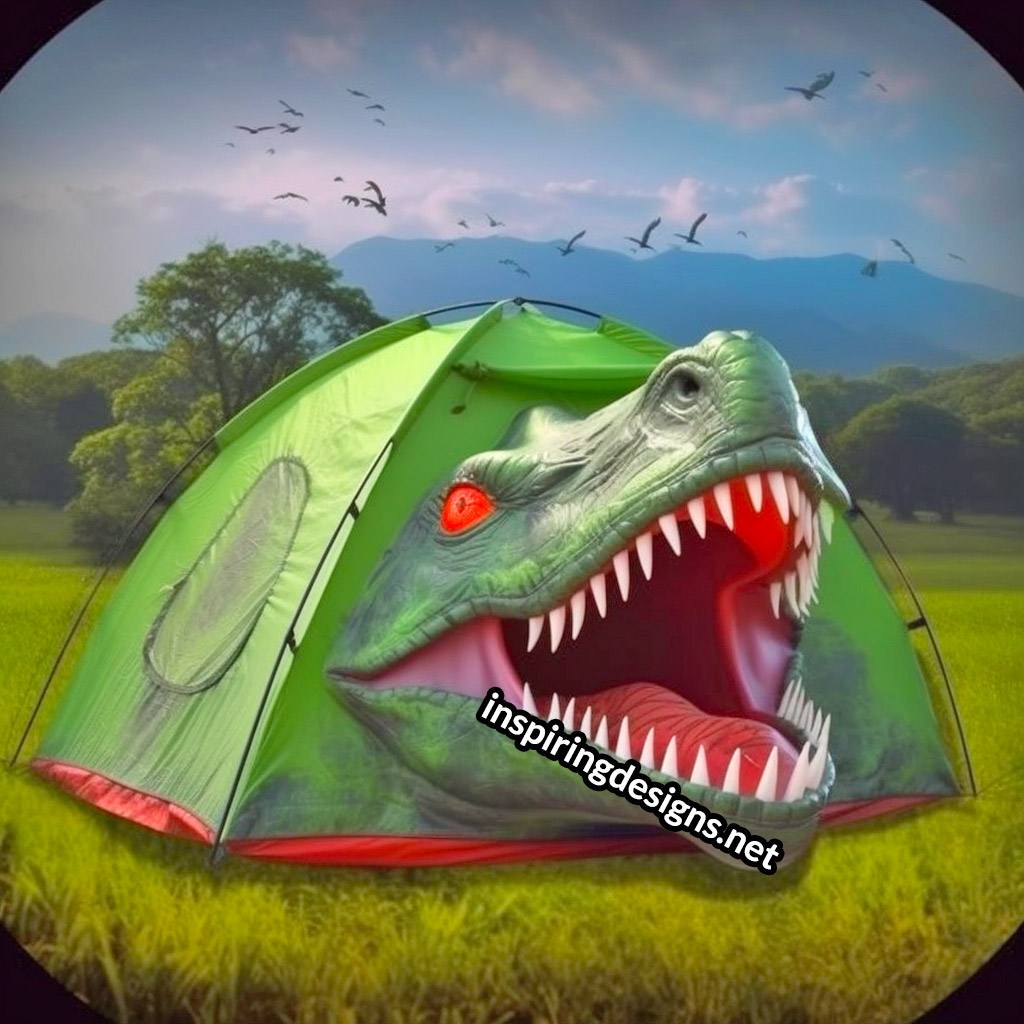 Some dinosaur tents come equipped with an inflator to keep the head of the dinosaur plump and three-dimensional throughout the day.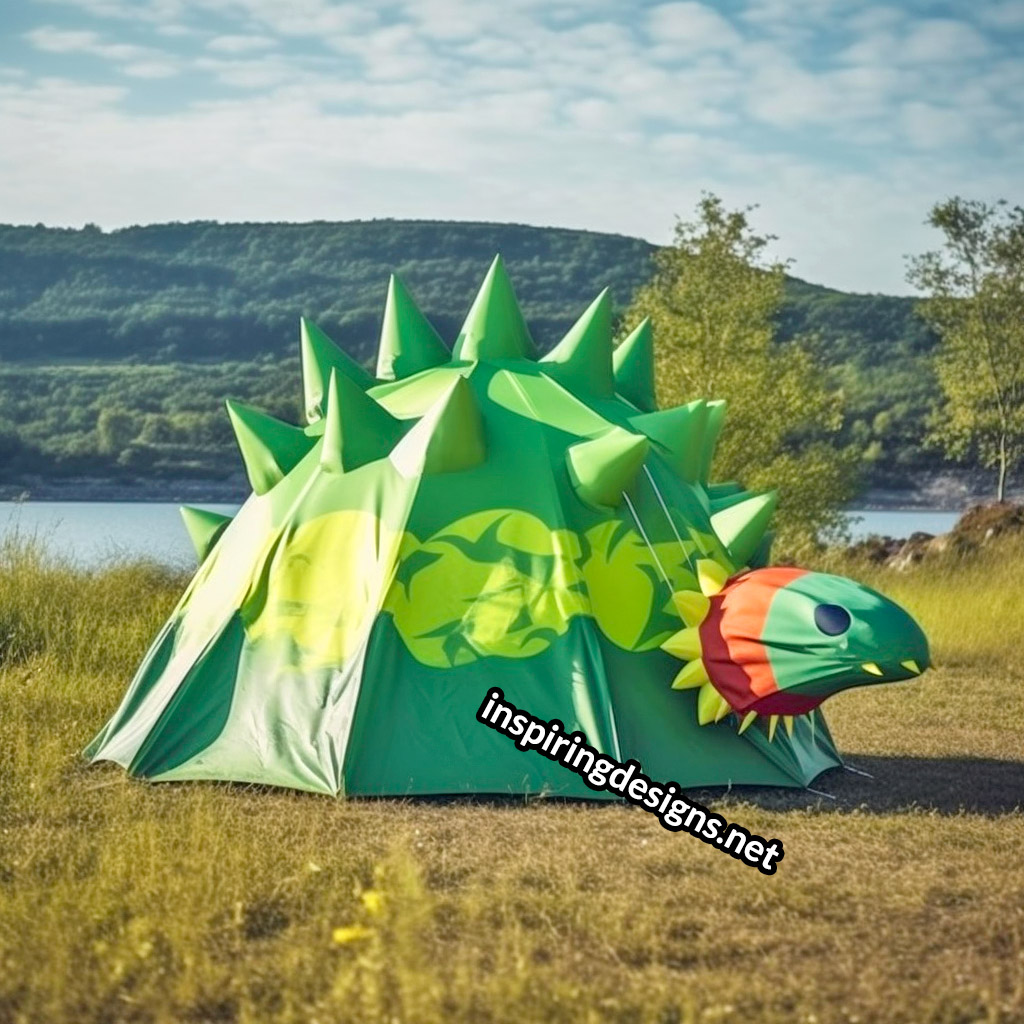 If you prefer a simpler setup, other options utilize tent poles to give the dinosaur head its distinct shape.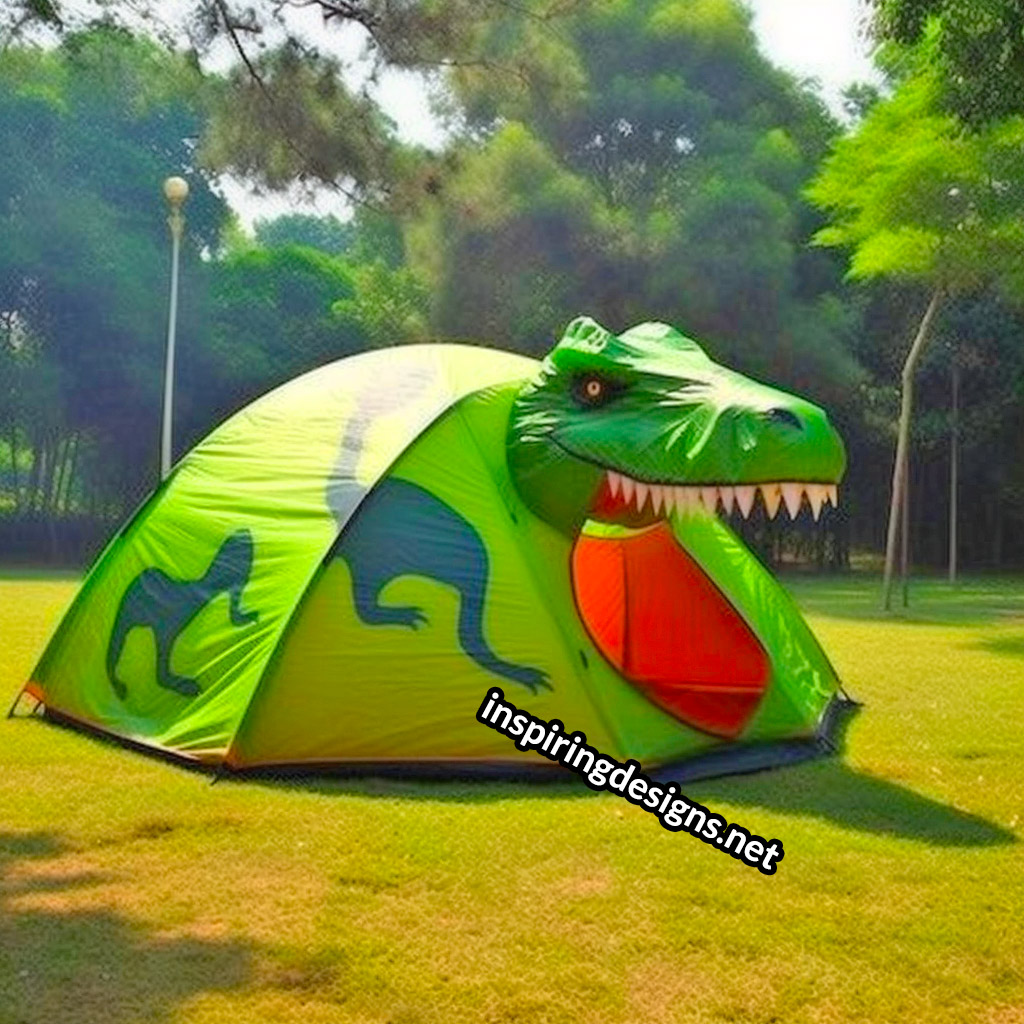 The entrance of the dinosaur tent is a feature in itself: the gaping mouth of your chosen creature. With large, menacing teeth to crawl through, entering your tent becomes a fun and thrilling adventure.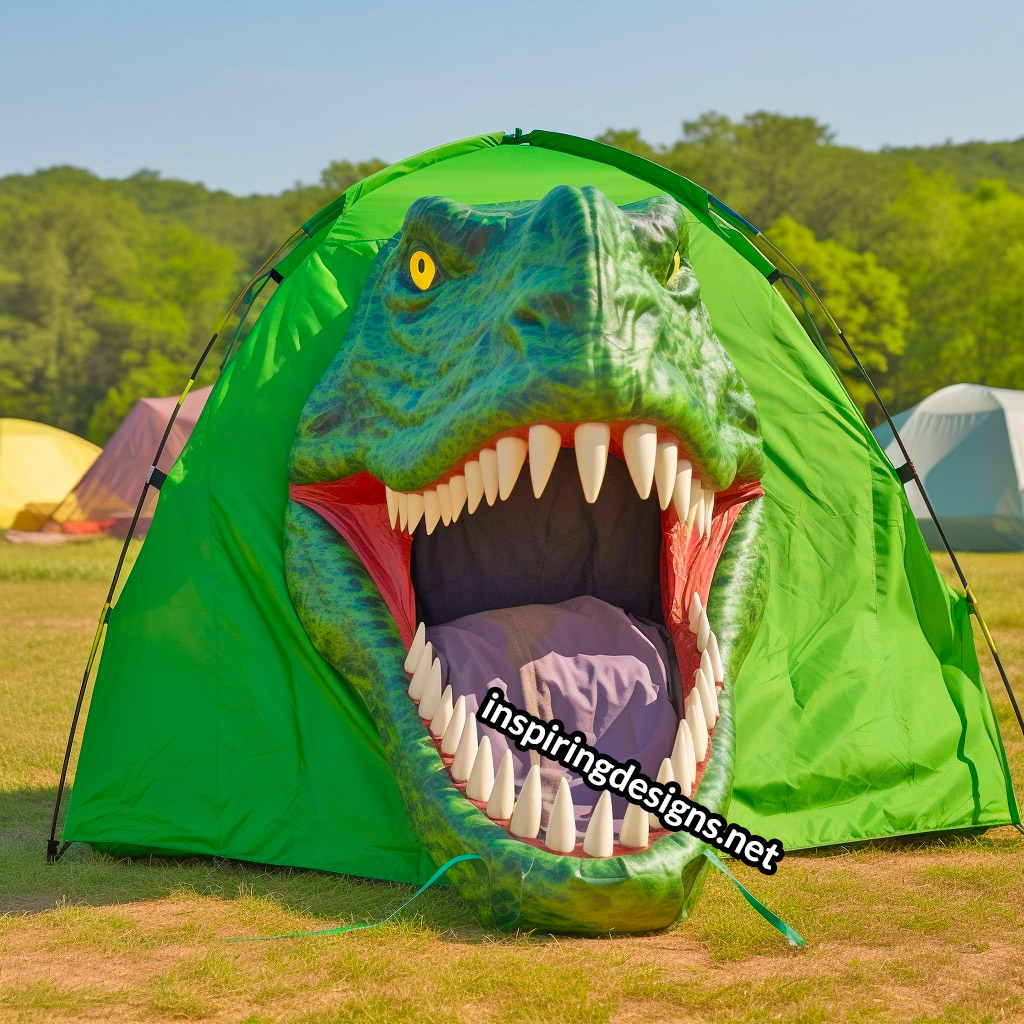 Dinosaur tents are an excellent choice for camping with kids. They provide a unique and engaging experience that will spark their imaginations and create lasting memories.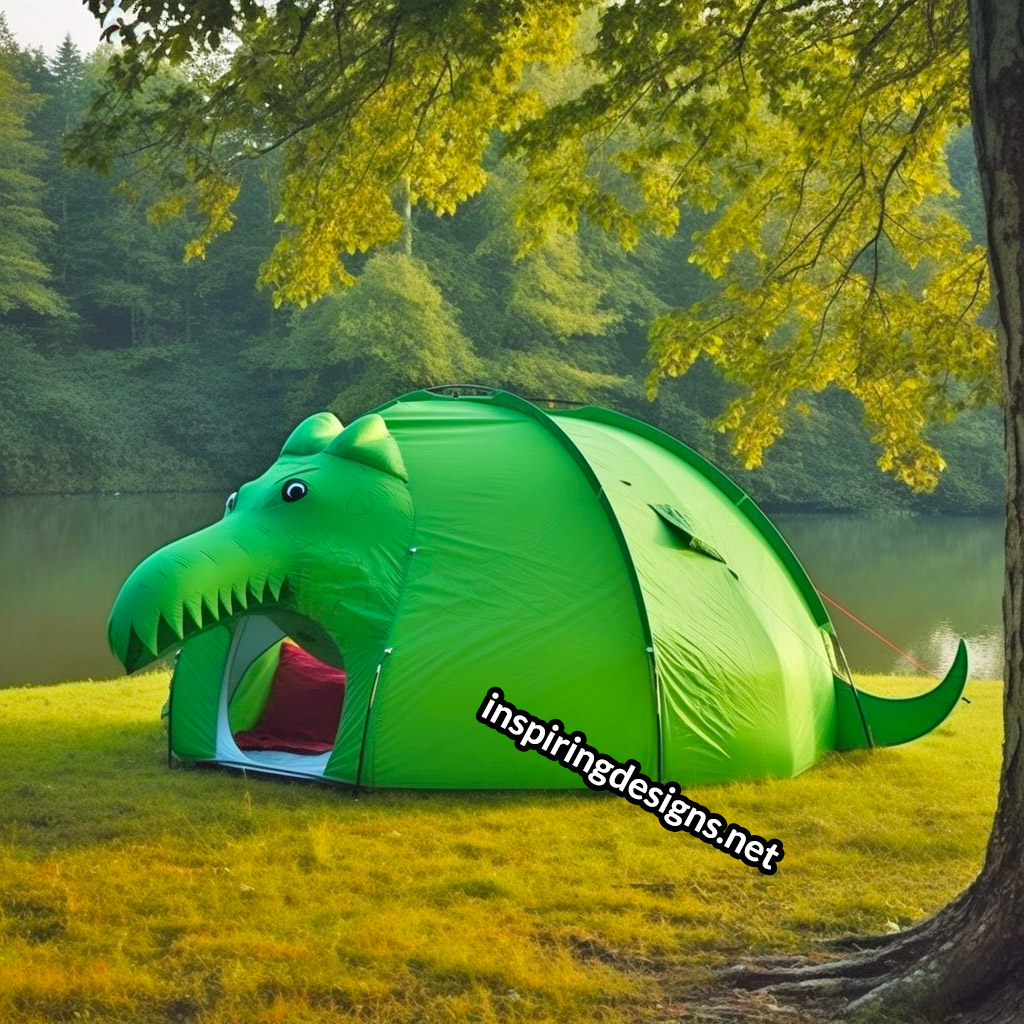 Children will be eager to explore their dinosaur home-away-from-home and will be talking about the adventure for years to come.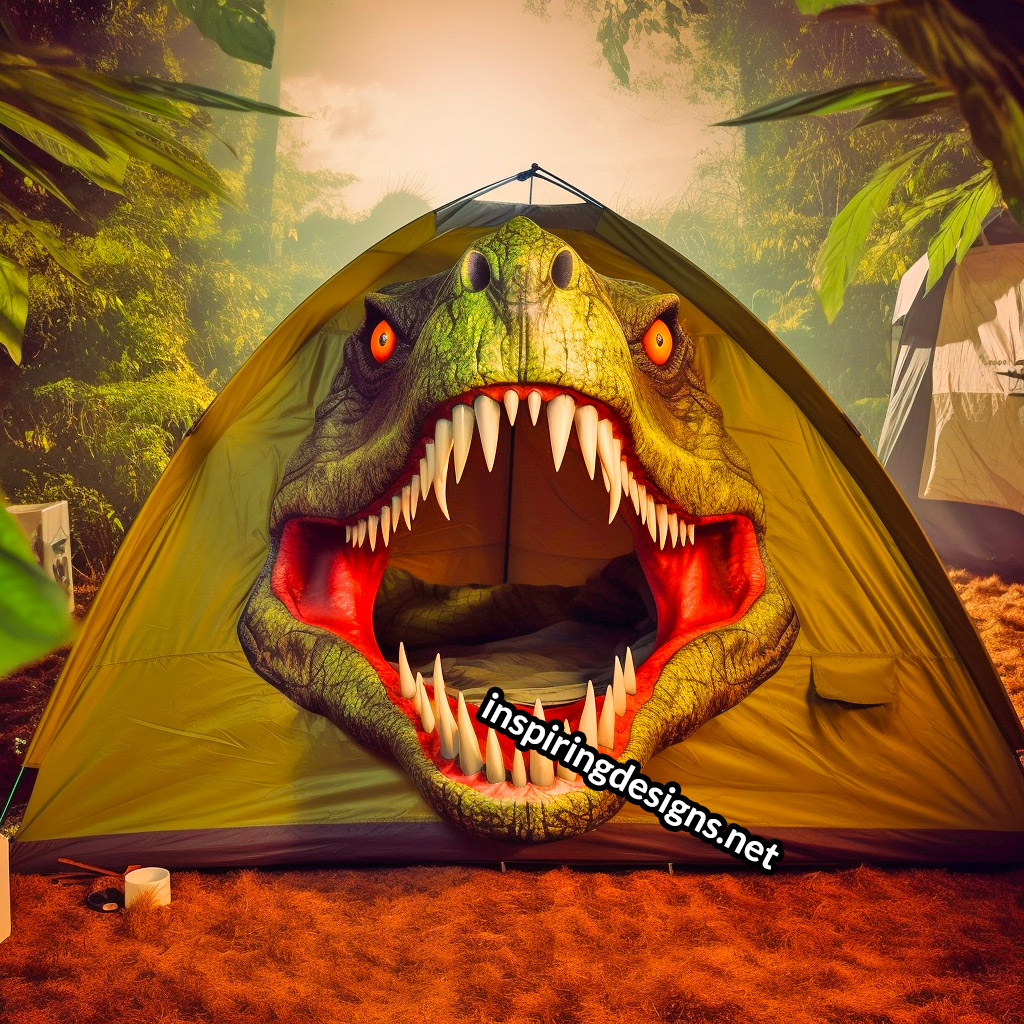 The fun doesn't stop at the entrance! The back of the tent also features a dinosaur tail, adding another element of excitement to your camping adventure.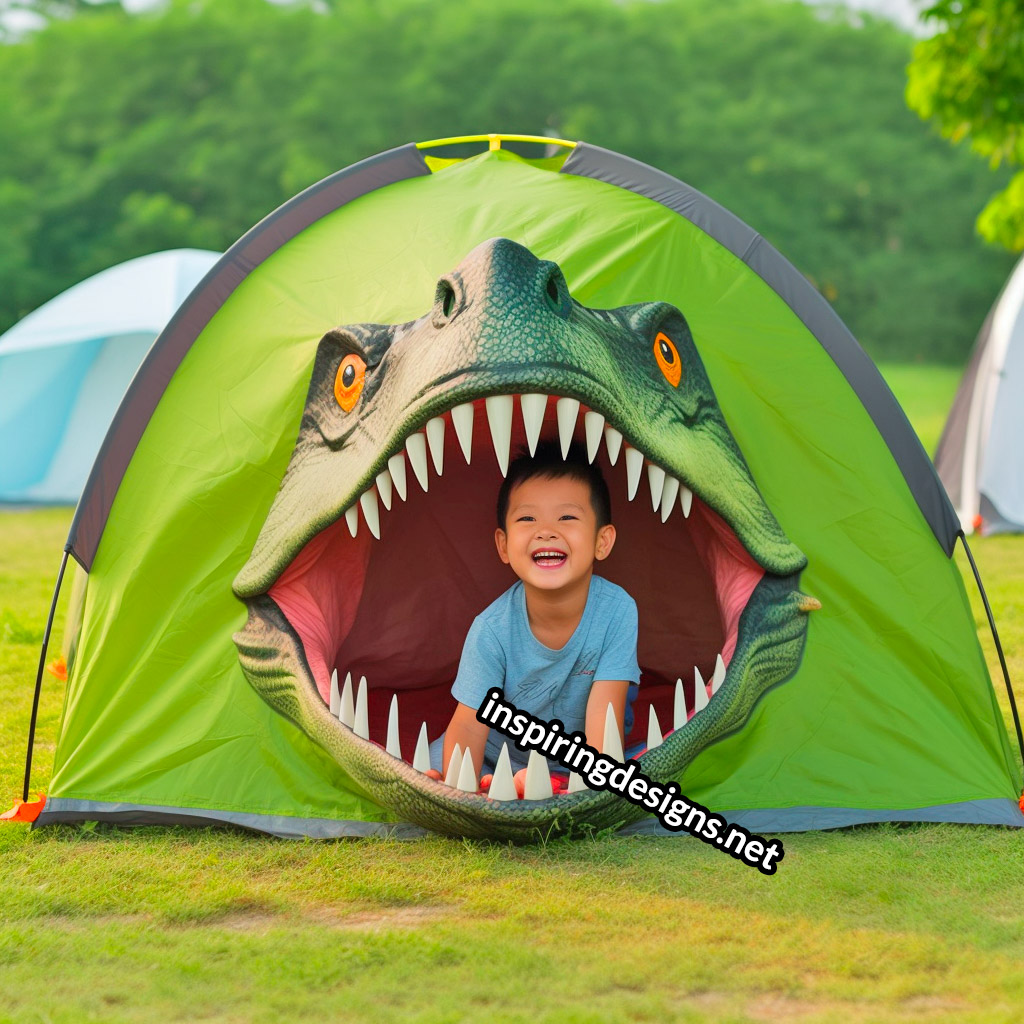 The tail design varies depending on the dinosaur you choose, allowing for even more customization.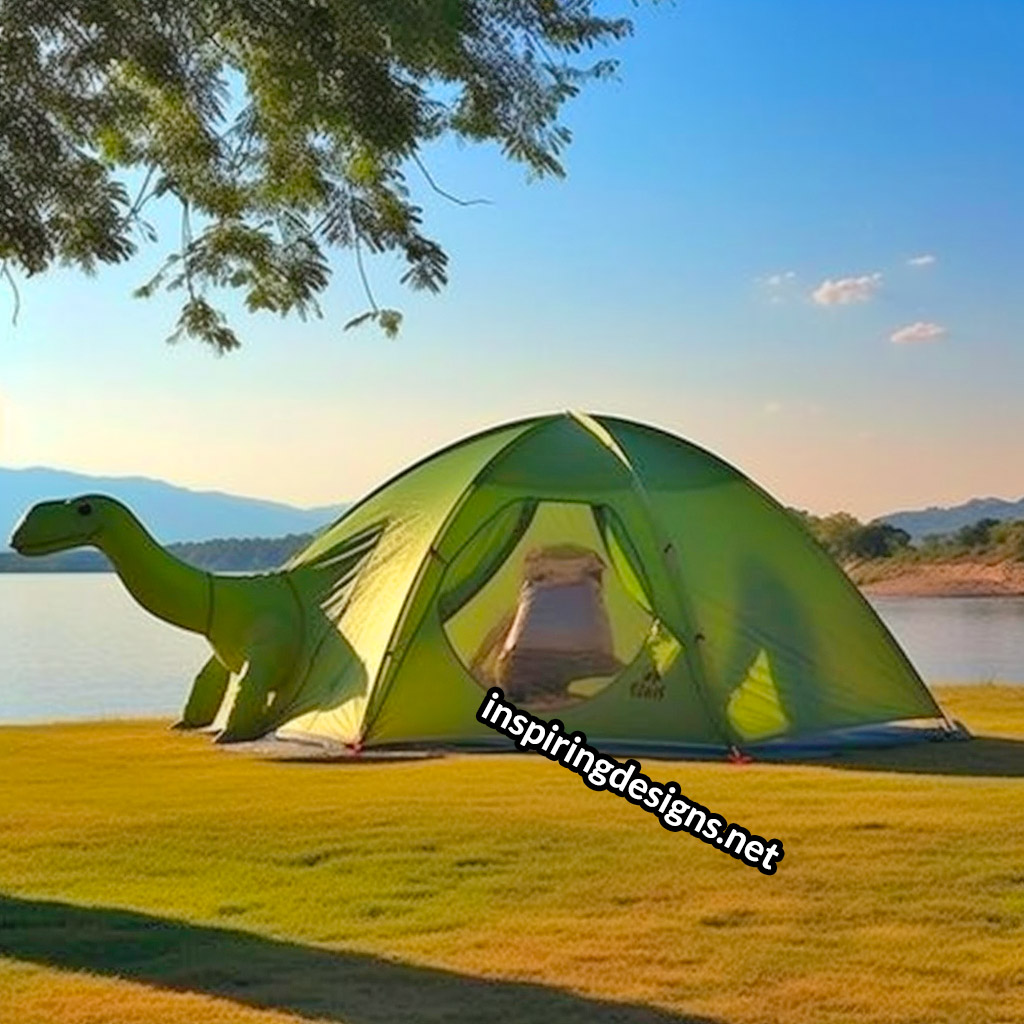 Each dinosaur mouth comes equipped with long teeth that you need to crawl through to get inside the tent.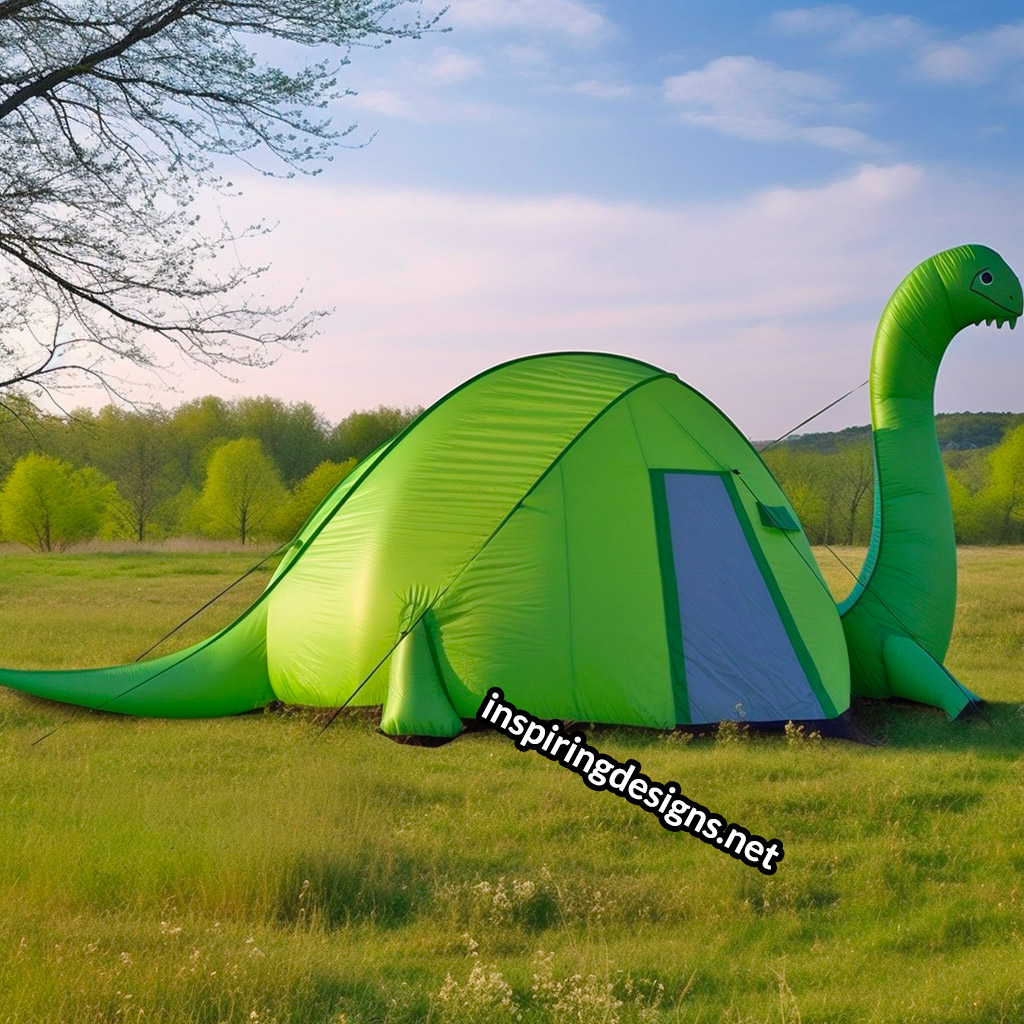 This adds an extra layer of excitement and adventure, making the entrance to your tent a thrilling experience every time.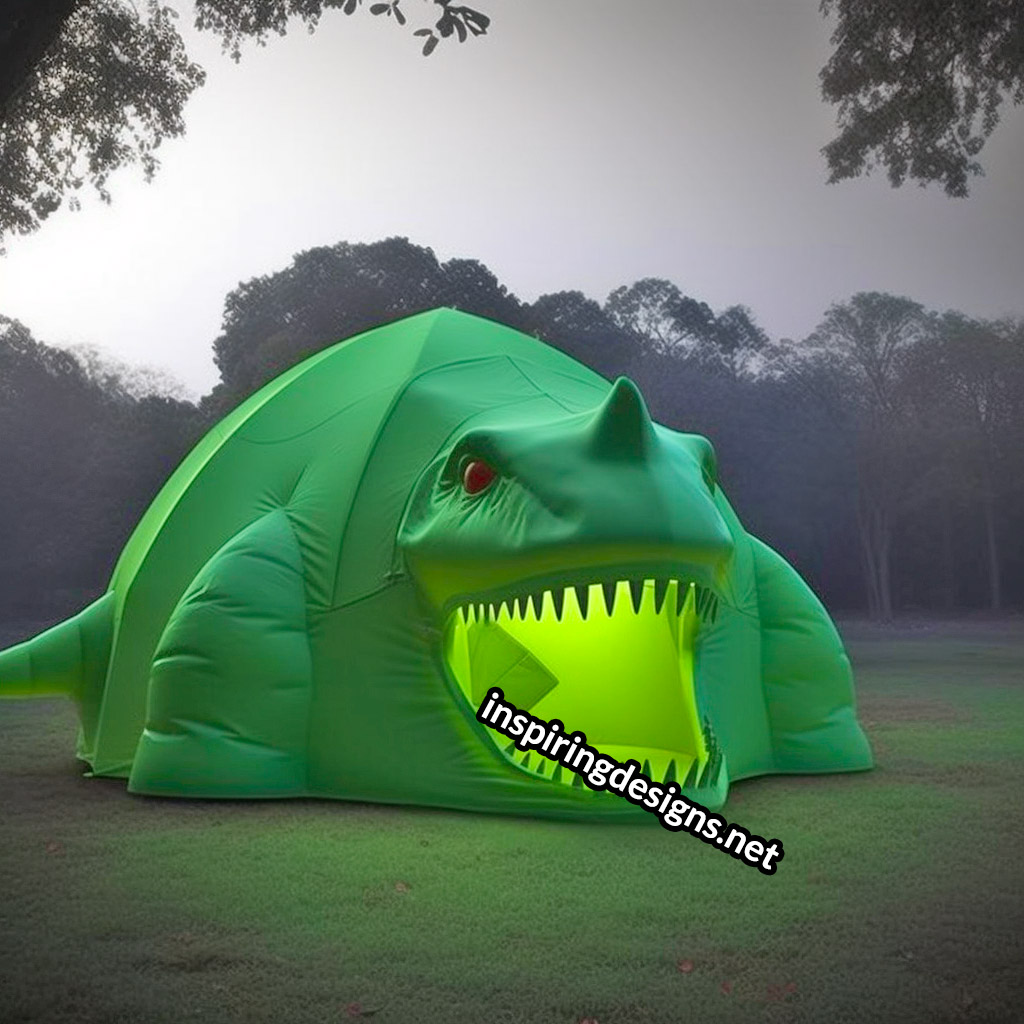 Most dinosaur tents are designed to accommodate 4-6 adults, depending on the model.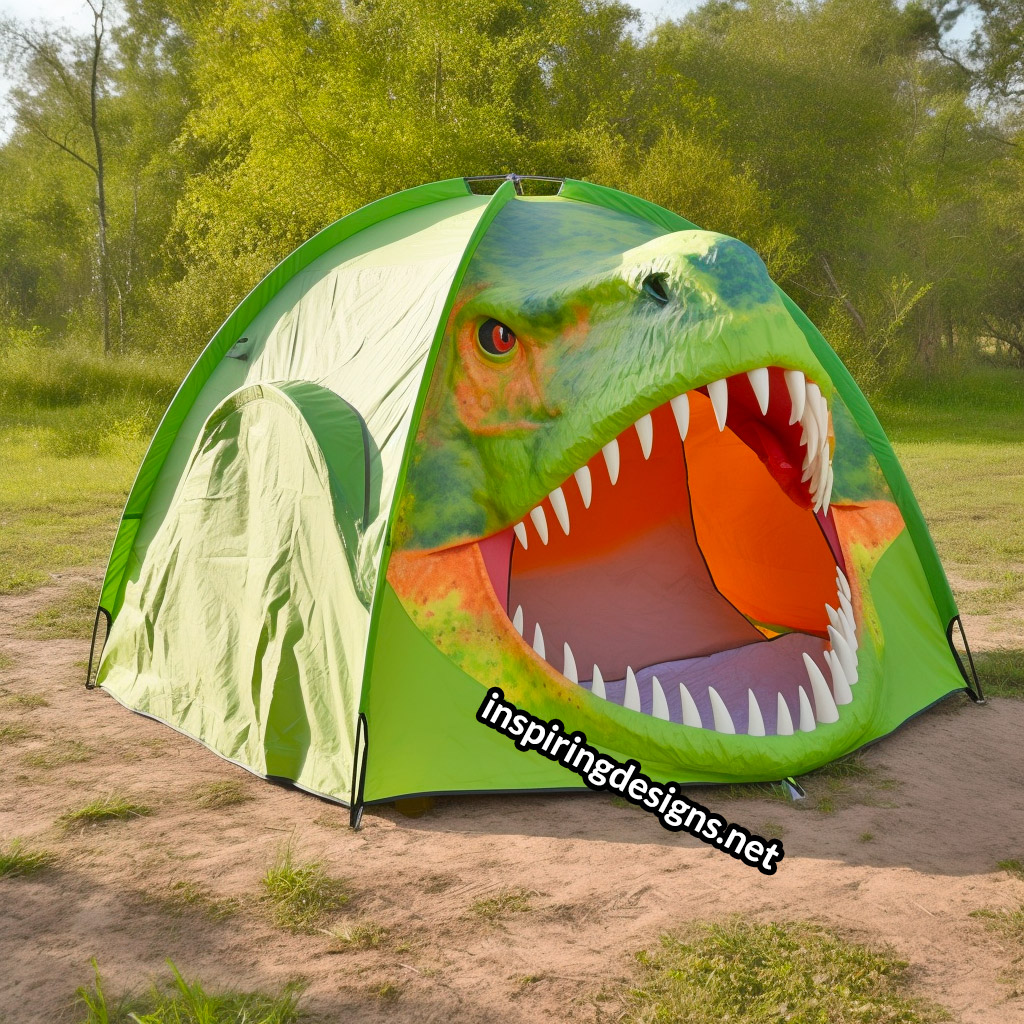 This makes them perfect for family trips or gatherings with friends. Share the adventure and excitement with those closest to you!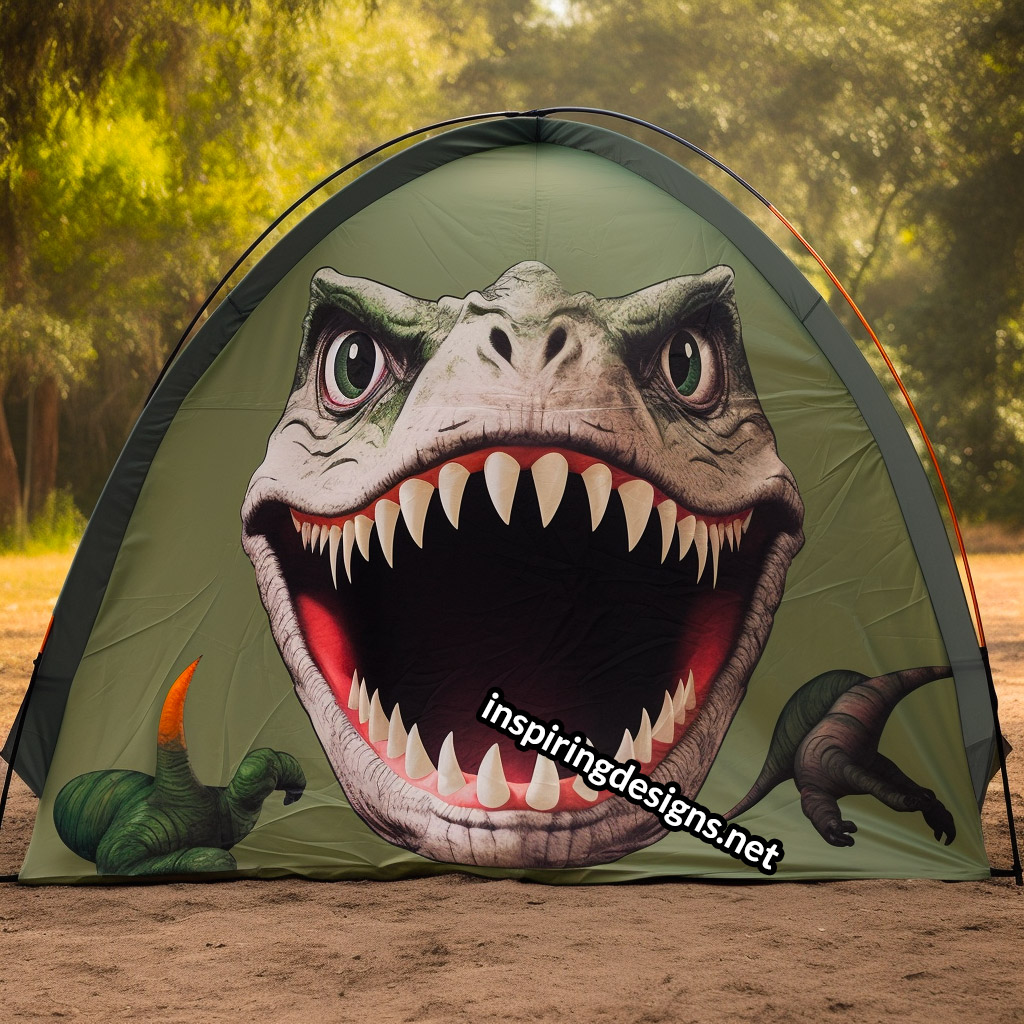 Despite their unique appearance, dinosaur tents are set up similarly to any standard camping tent. This means that you won't have to worry about complicated instructions or assembly.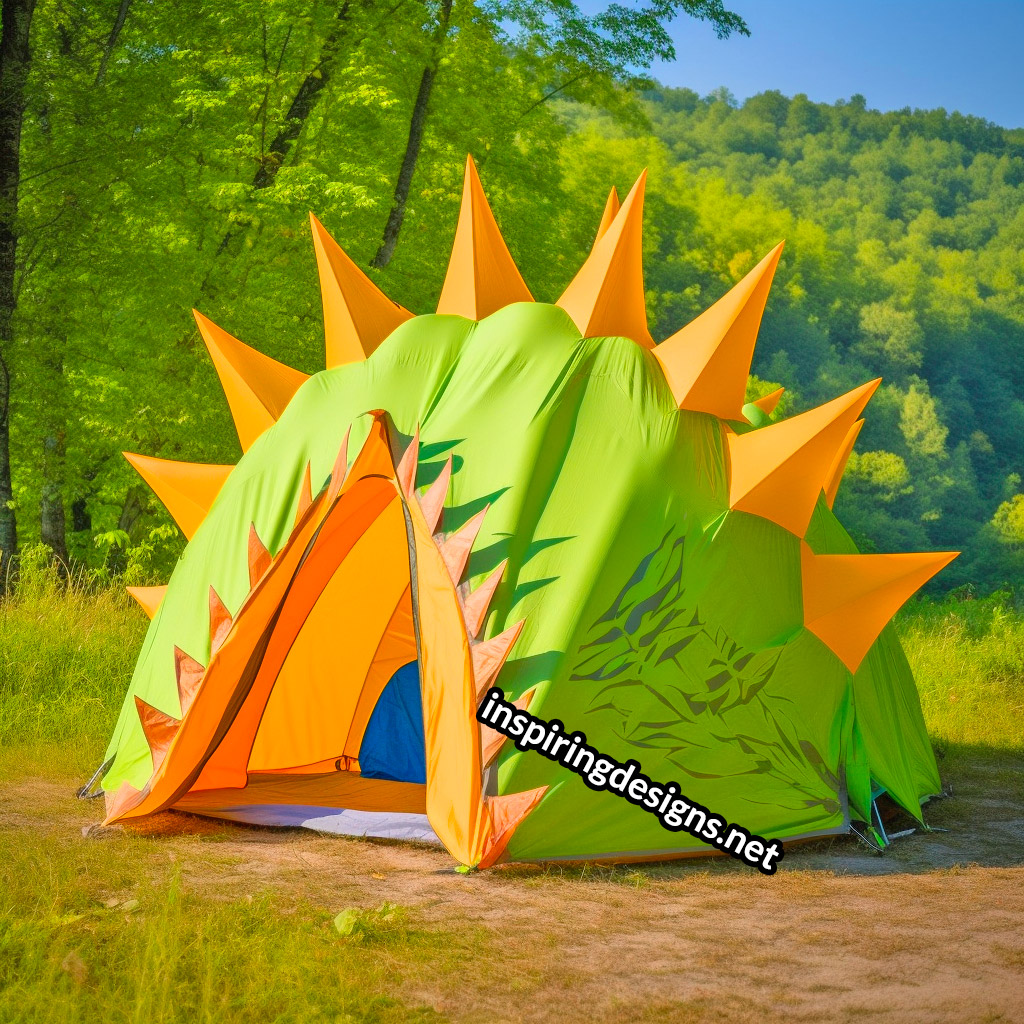 Just follow the provided guidelines, and you'll have your prehistoric haven ready in no time.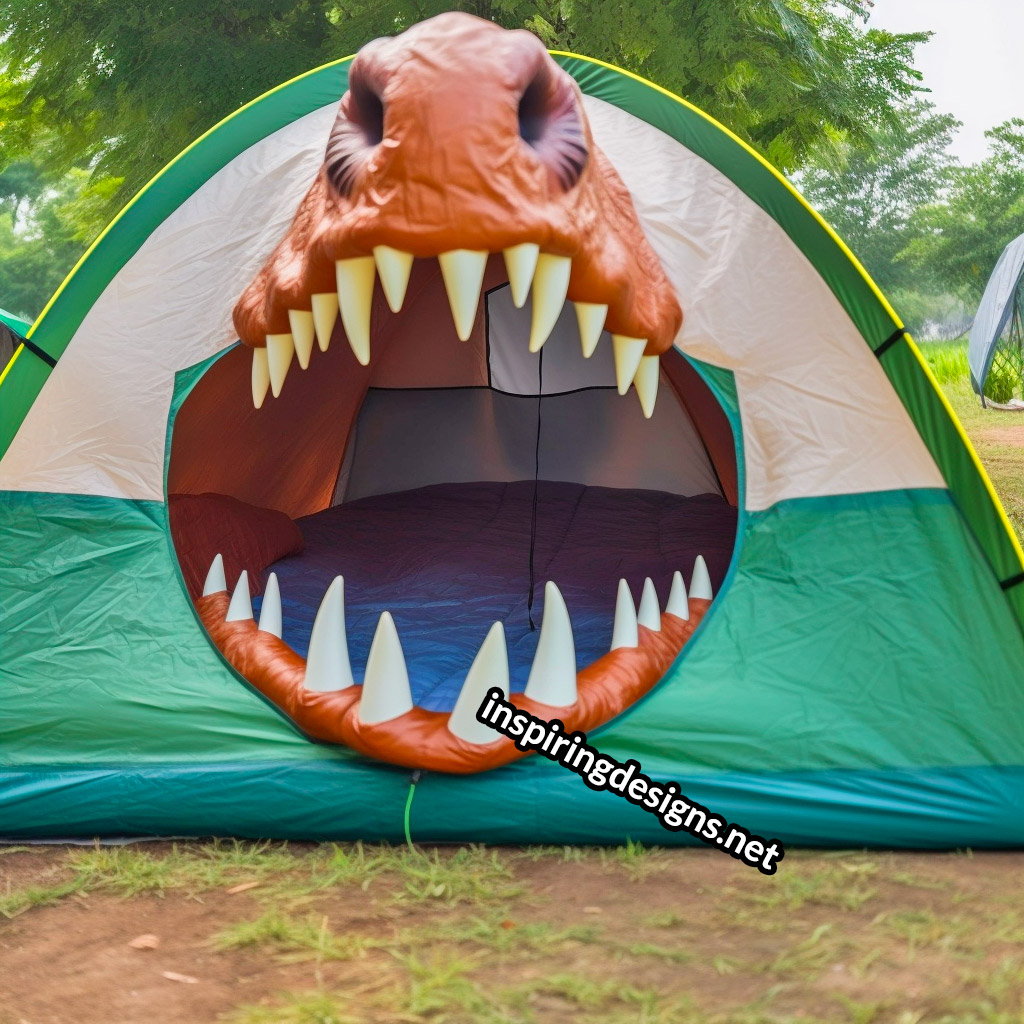 For those who desire a more realistic and immersive experience, some versions of the dinosaur tents feature highly detailed and lifelike designs.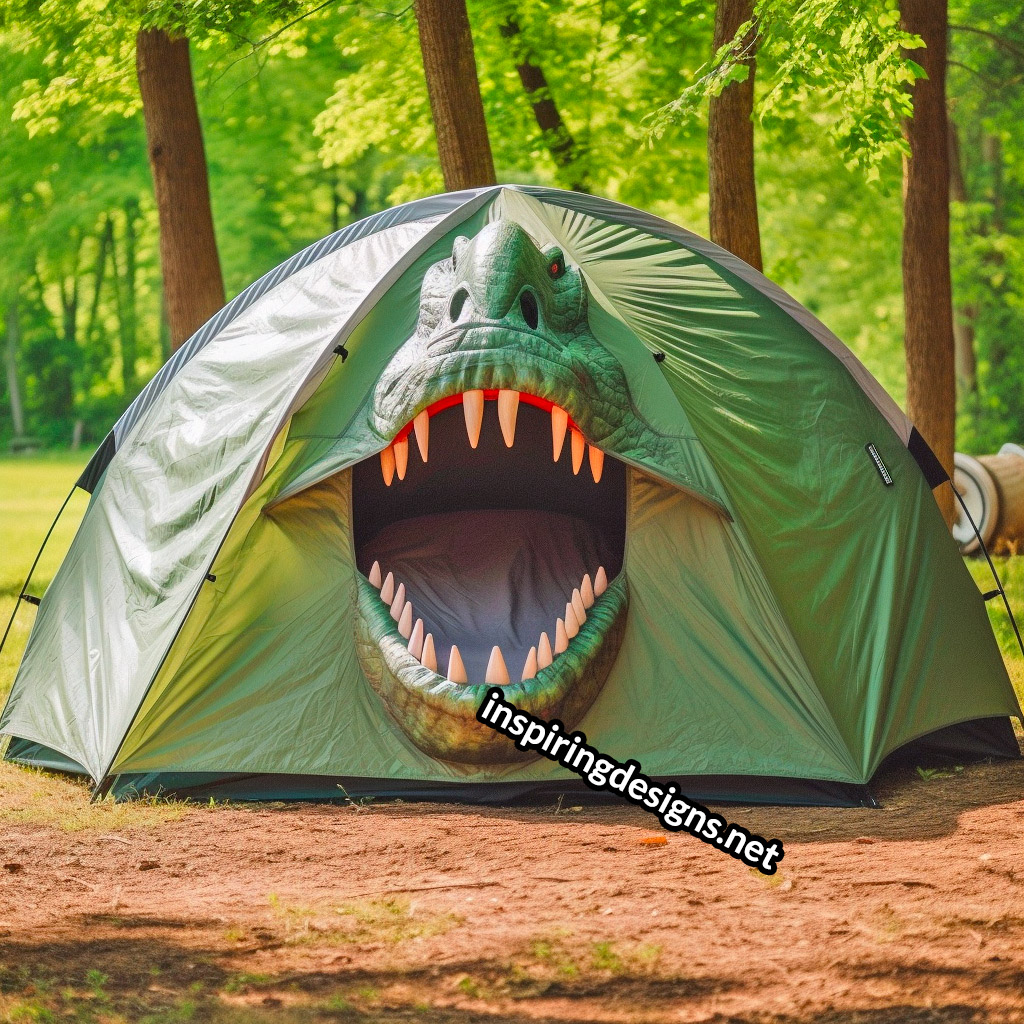 These tents showcase the intricate features of your chosen dinosaur, making it feel like you're camping with a real-life prehistoric creature.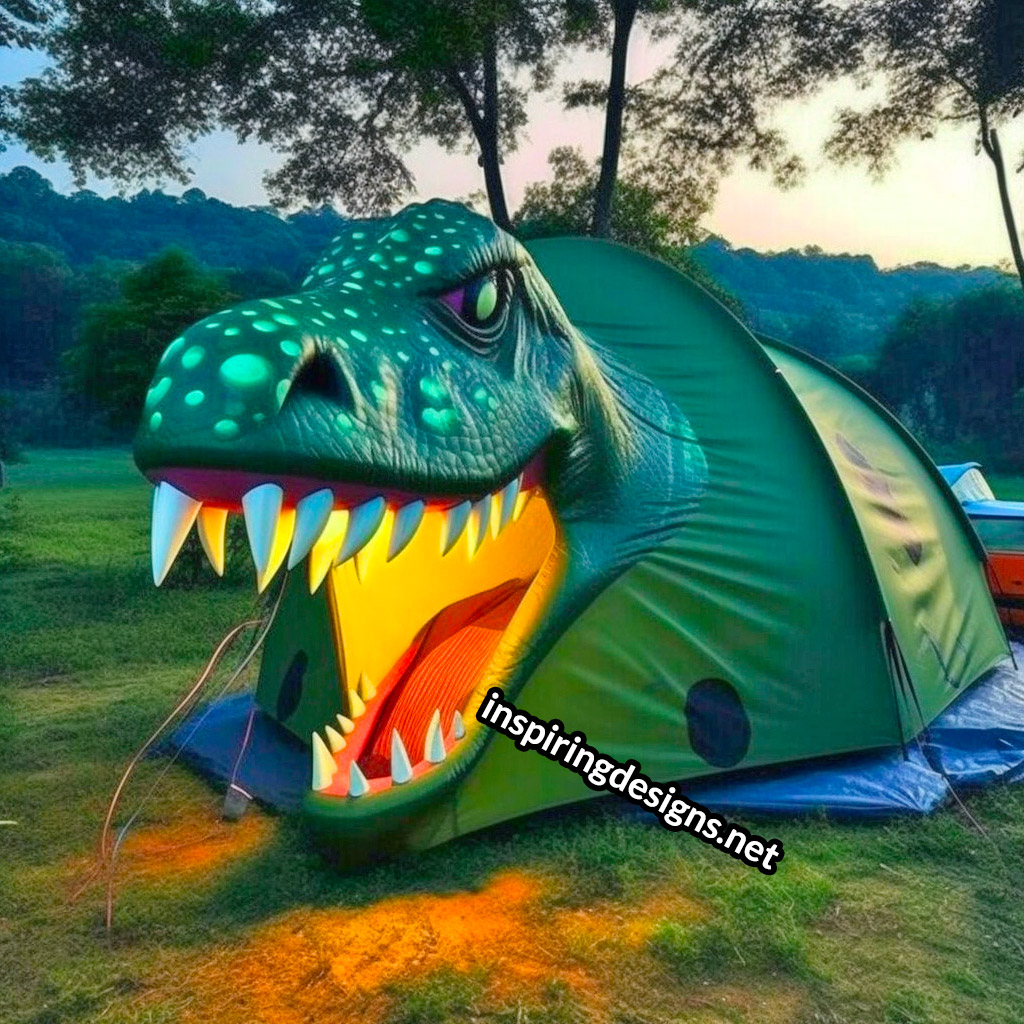 Unleash your inner explorer and embark on a camping adventure like never before with dinosaur shaped camping tents.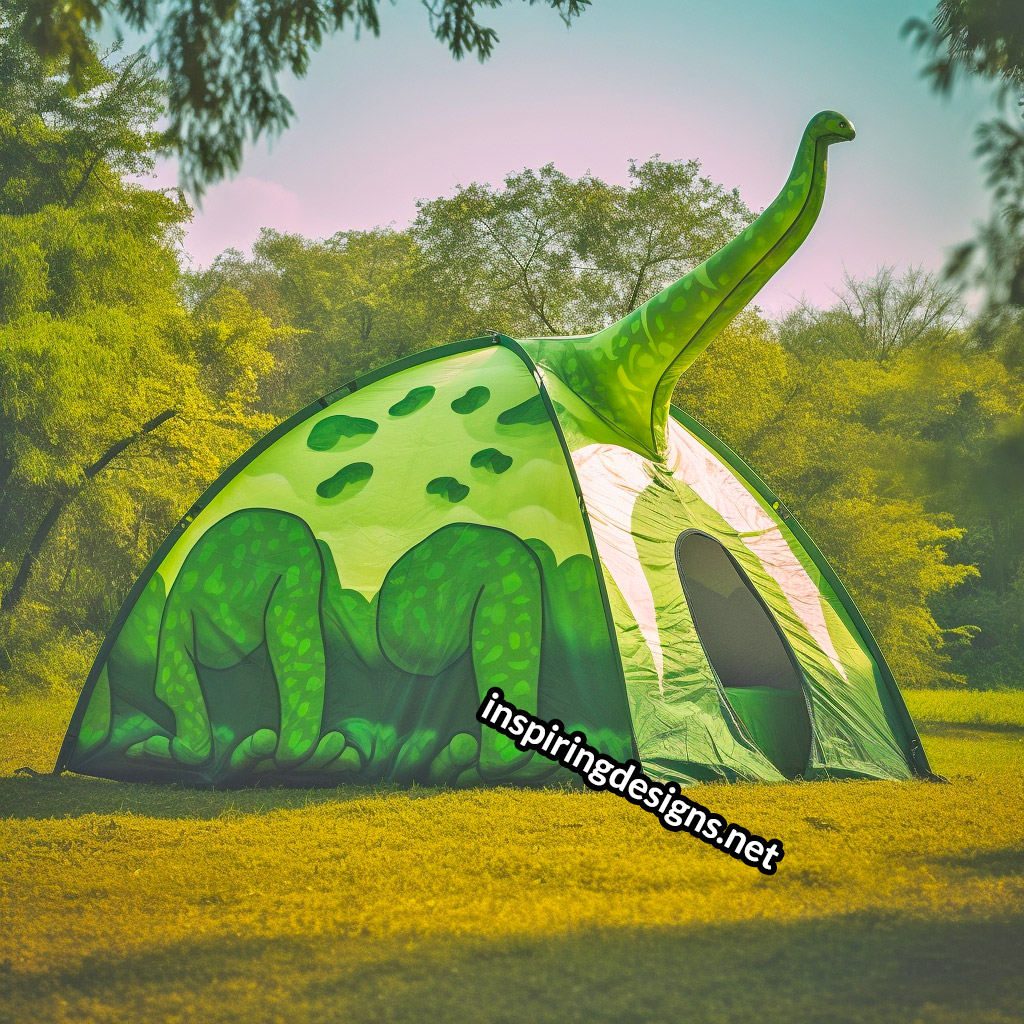 These unique and fun tents are sure to make your next camping trip an unforgettable experience.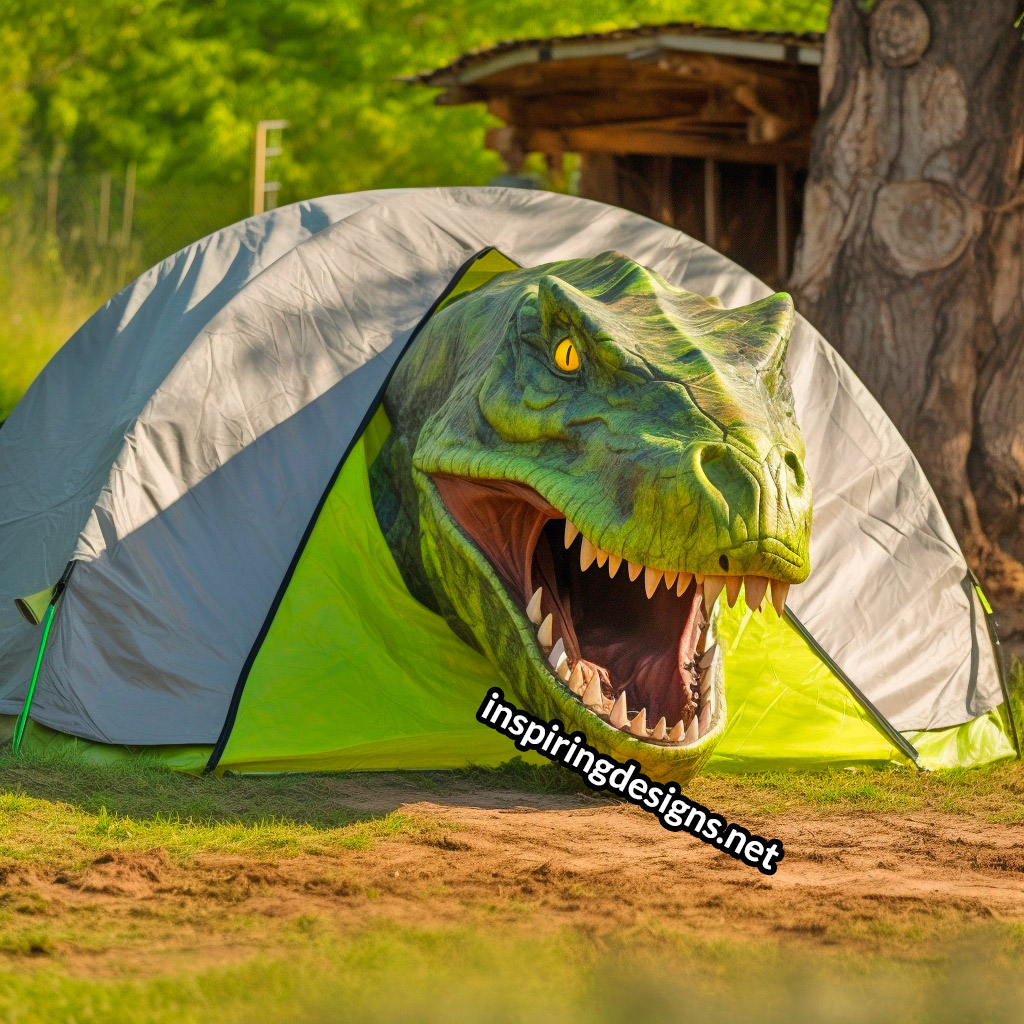 Choose your favorite dinosaur, color, and design, and get ready to create memories that will last a lifetime.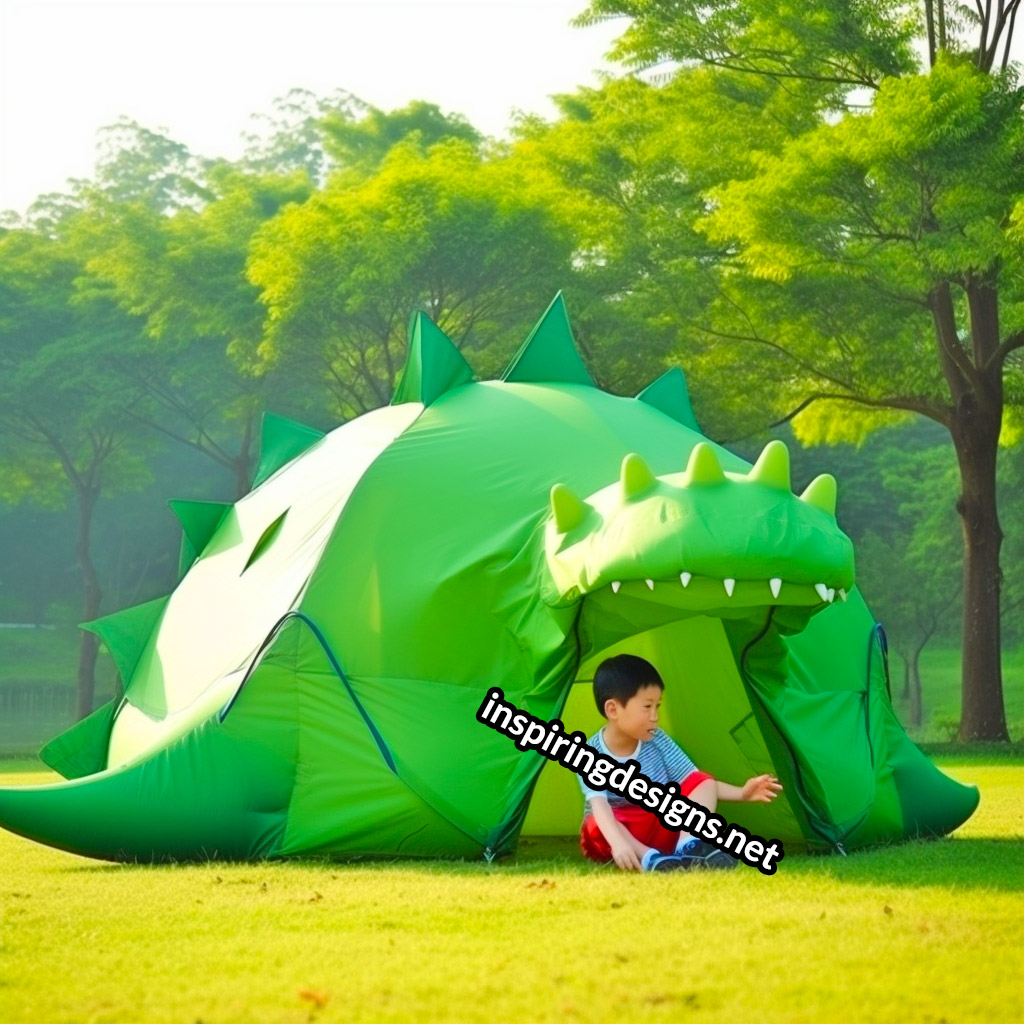 You can find similar dinosaur shaped tents on either Amazon or Etsy!