You're lounging at home, sipping a cup of tea, and suddenly you feel the urge to be wrapped in the embrace of a giant, fluffy feline. But, wait! You don't have a giant cat, do you? Fear not, for the world of quirky furniture has something just for you – oversized chairs designed like your favorite furball. Yes, you read that right. Cat-themed chairs that are not just oversized but are oversized delights.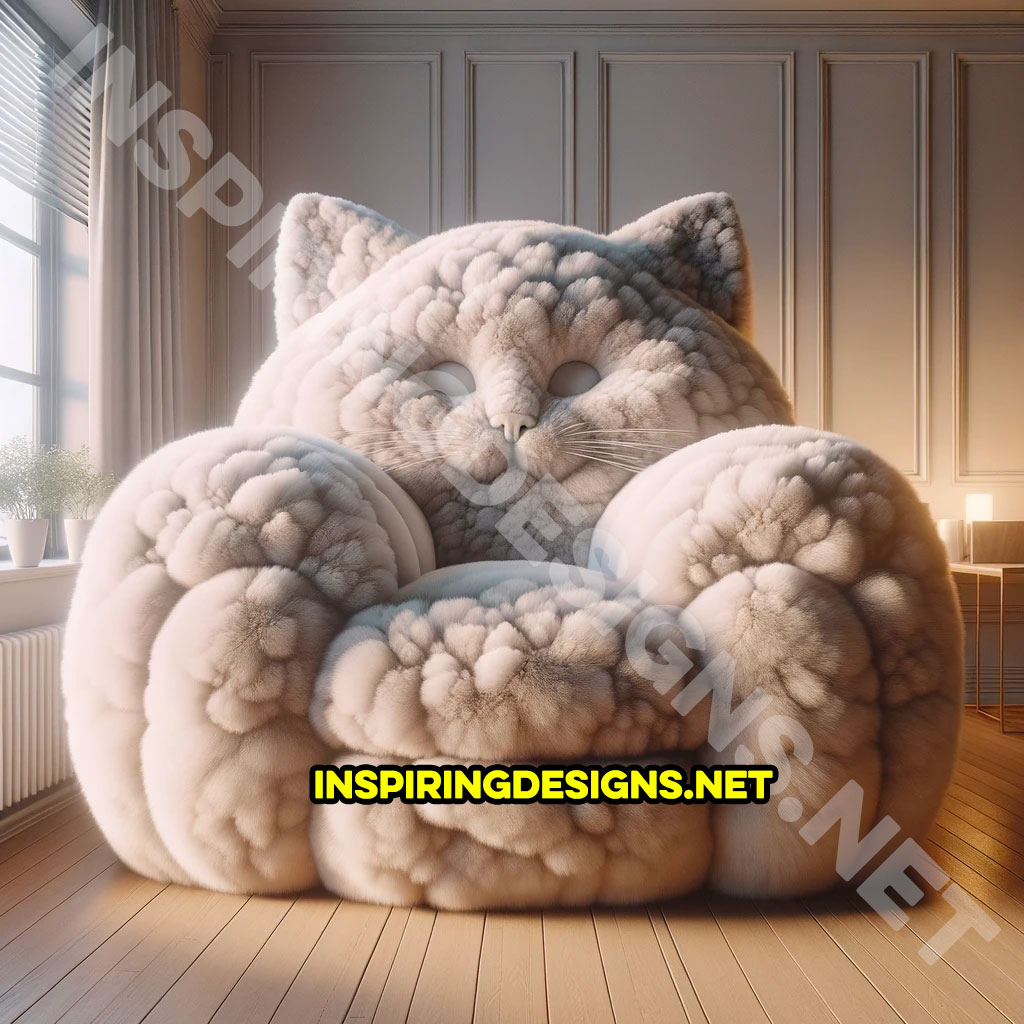 The designs of these chairs are nothing short of spectacular. Each one, unique in its beauty, boasts a different feline design. From the regal Siamese to the mischievous calico, there's a chair for every cat lover's fancy.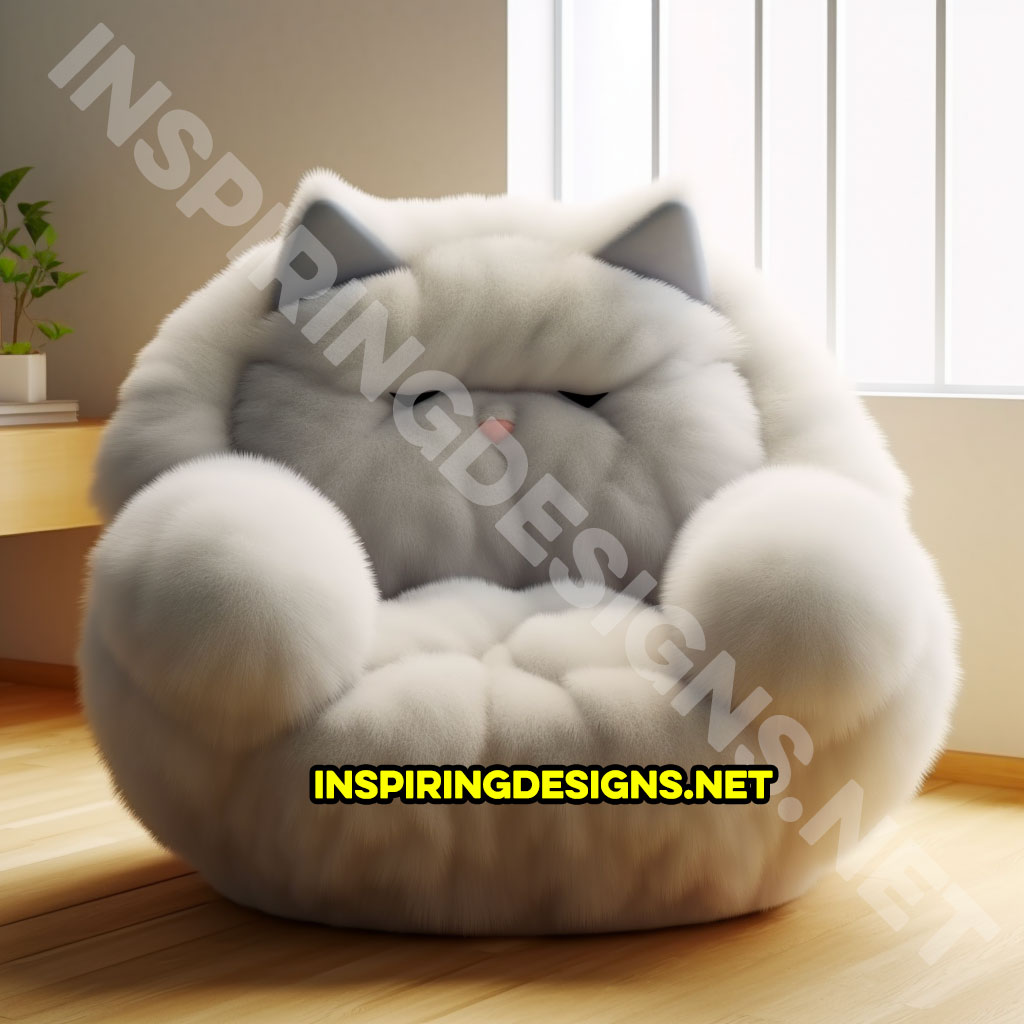 The detailing is impeccable, with the backrest crafted to resemble a cat's face, complete with those mesmerizing eyes and twitching whiskers. The armrests? They're designed like the most adorable cat paws you've ever seen.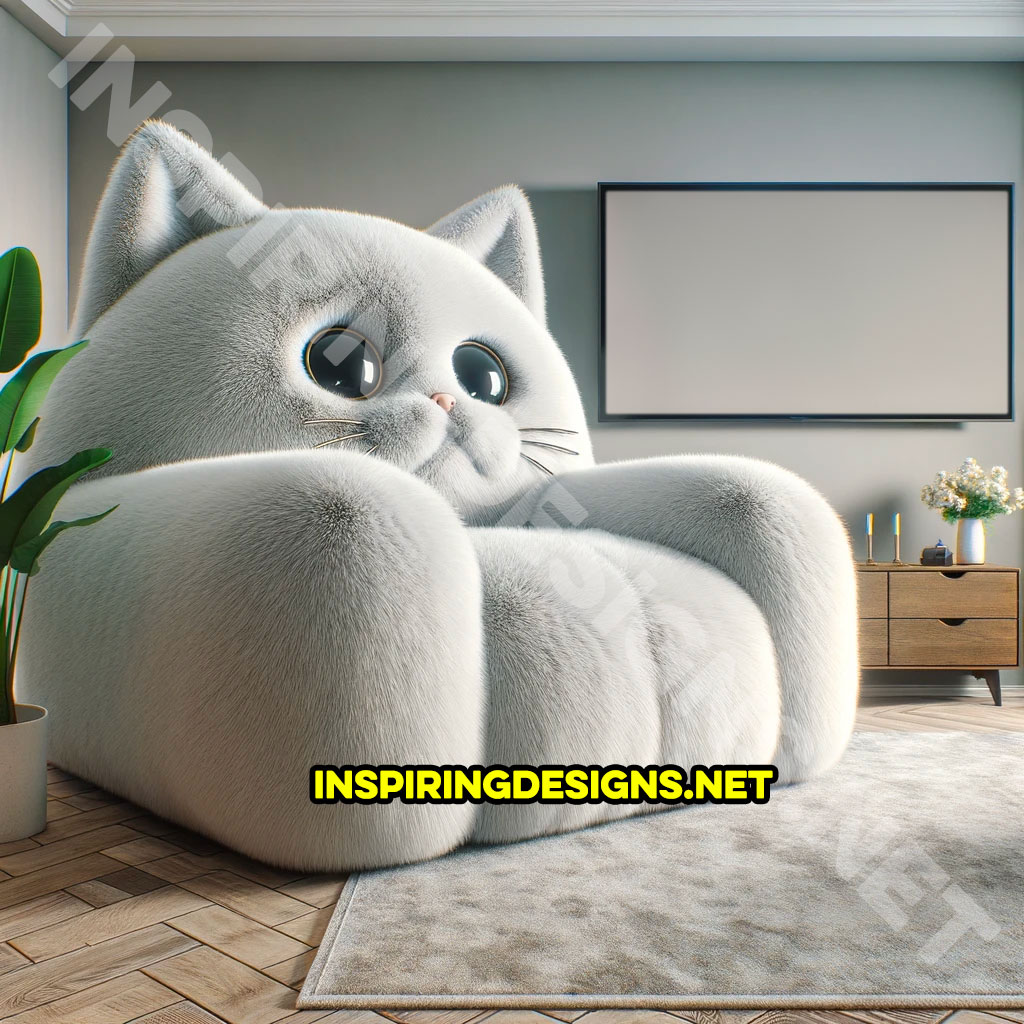 And for those who crave a little extra, some designs even have back paws protruding out from the chair's bottom, giving it an authentic four-legged feel.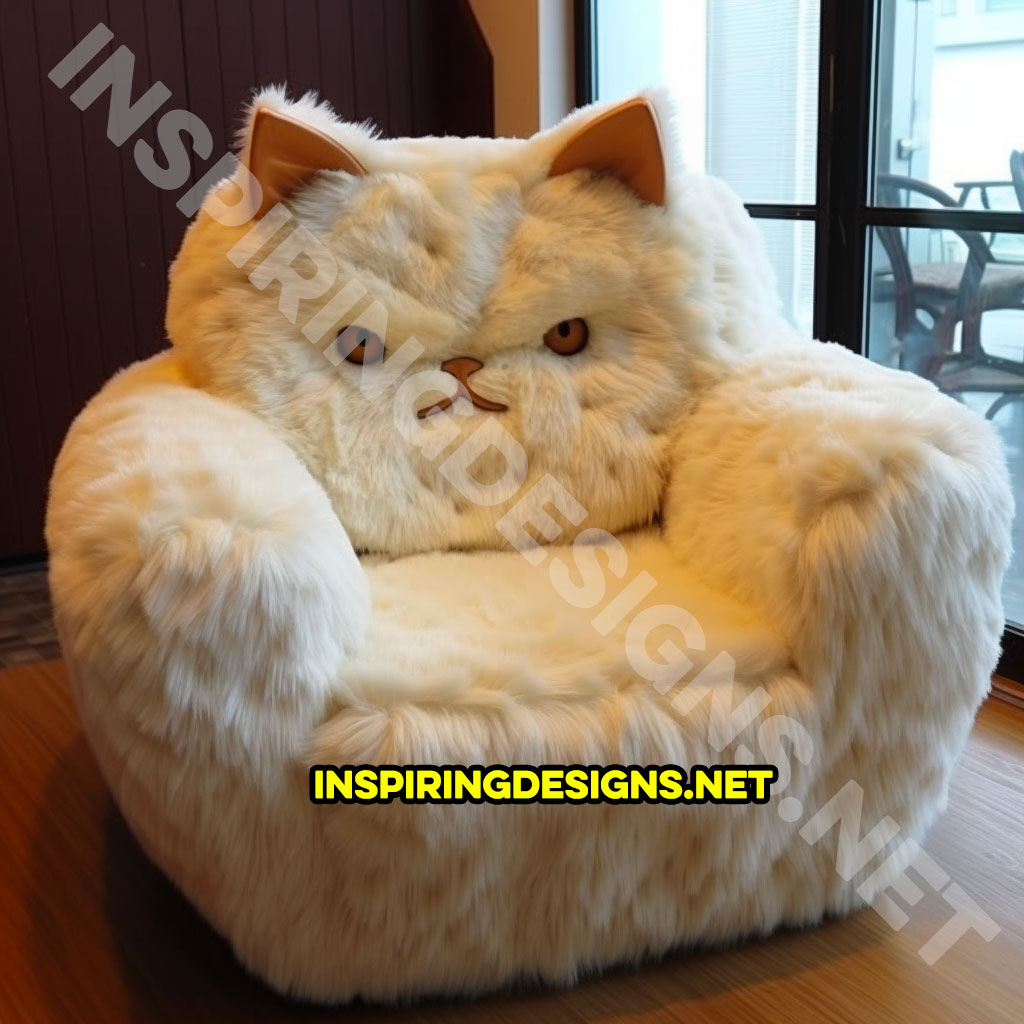 Material matters, and these chairs don't skimp on that. They come in an array of materials to suit every taste and preference.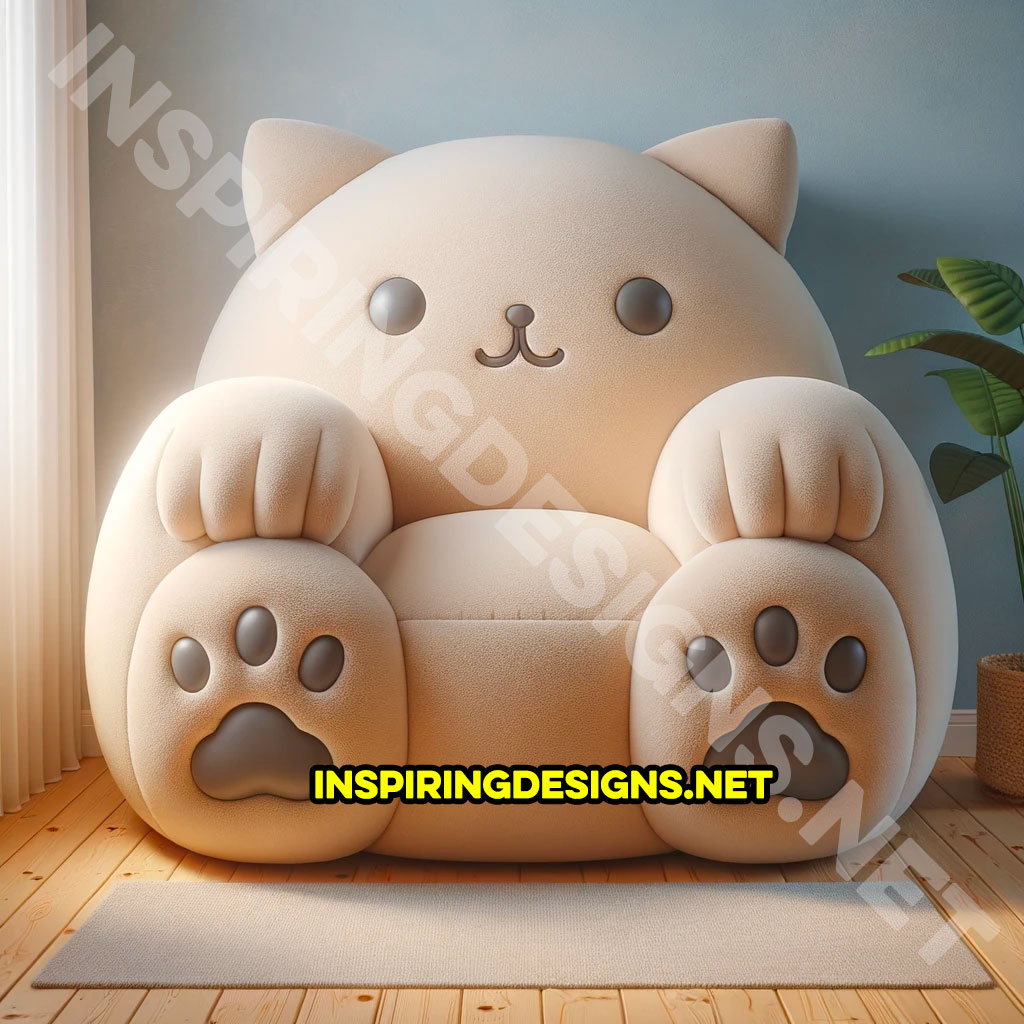 Whether you're a fan of the sleekness of leather, the comfort of fabric, the elegance of faux leather, or the plush luxury of faux fur, there's something here for you. And the best part? Each material is chosen not just for its aesthetics but also for its durability and comfort.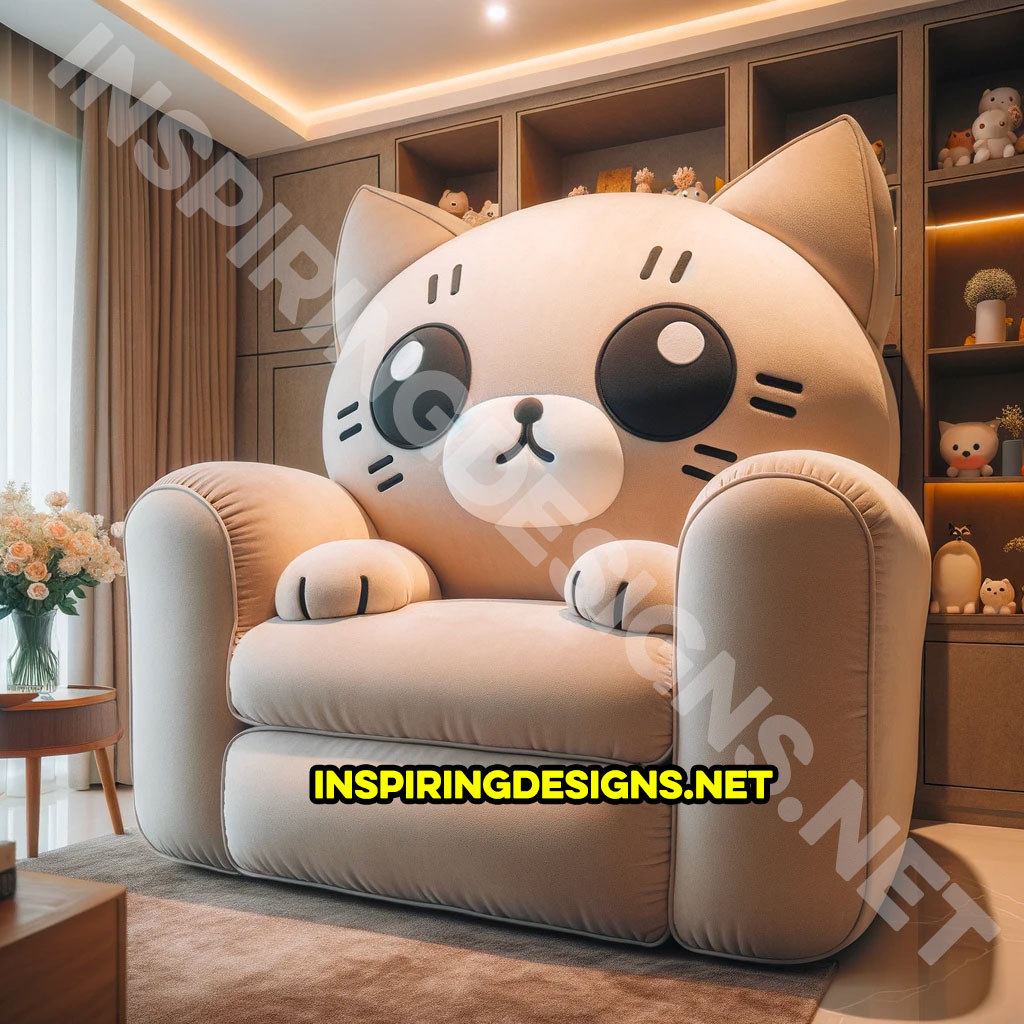 Now, let's address the elephant, or should we say, the 'giant cat' in the room. These chairs are BIG. Depending on the design you choose, they can range between 4 to 7 feet tall and 4 to 6 feet wide.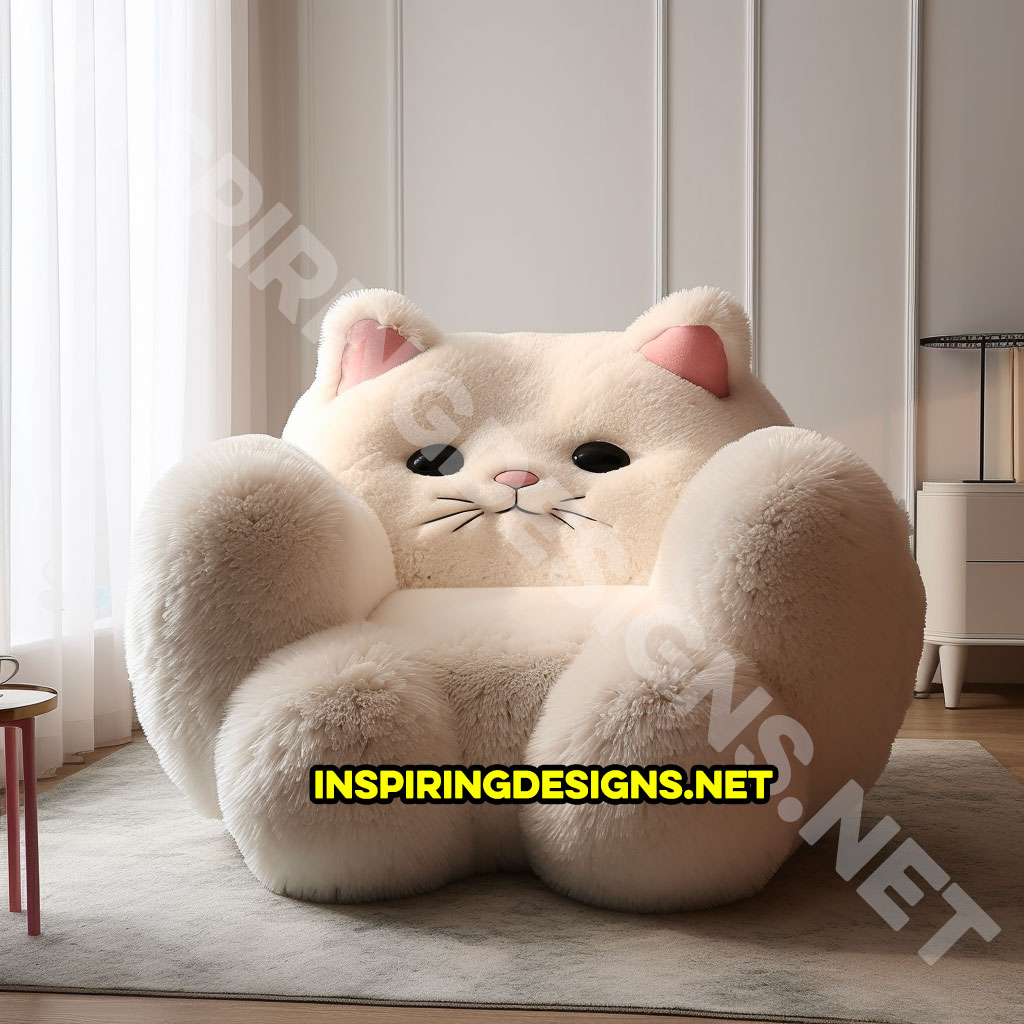 So, while they're an instant eye-catcher and a conversation starter, they also ensure you're lounging in style and comfort.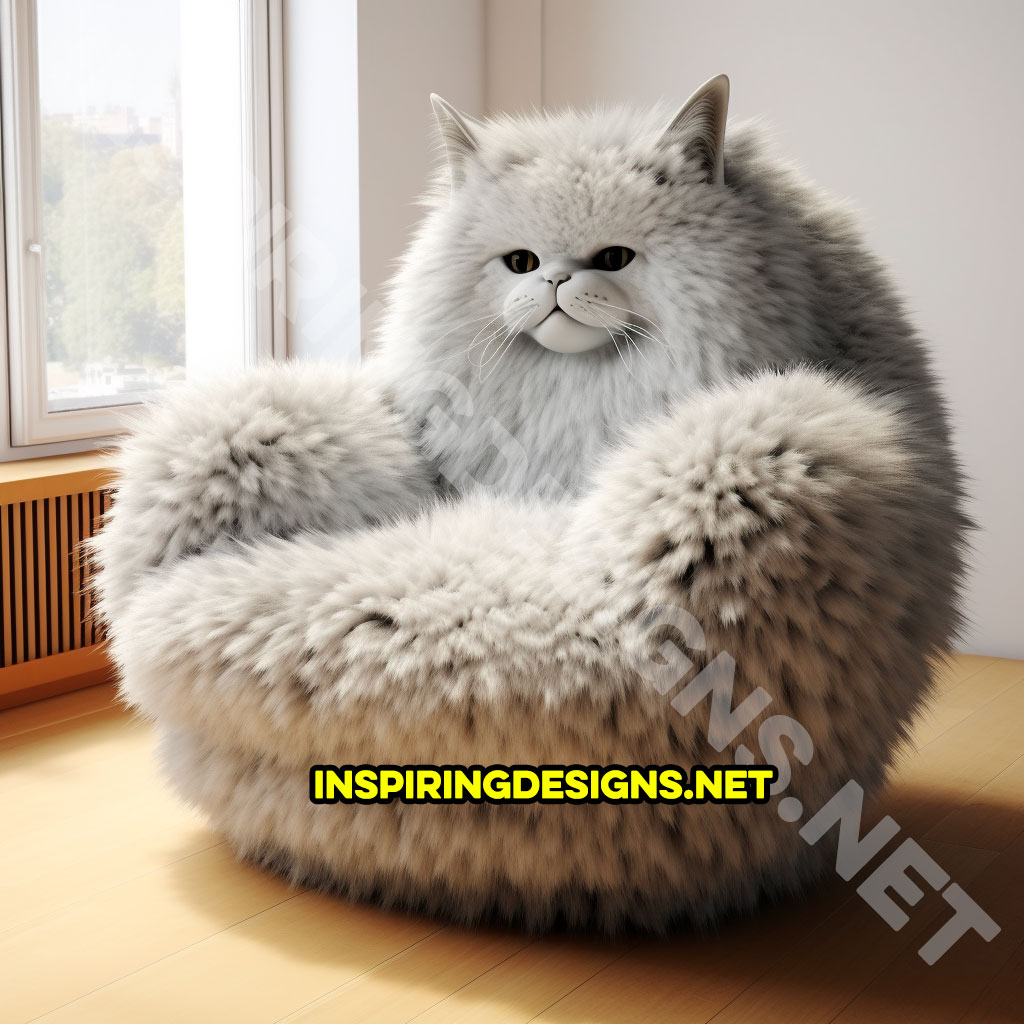 Who needs one of these beauties? Well, if you're a cat lover, a self-proclaimed cat lady, or a kitty collector, this chair is practically calling out your name.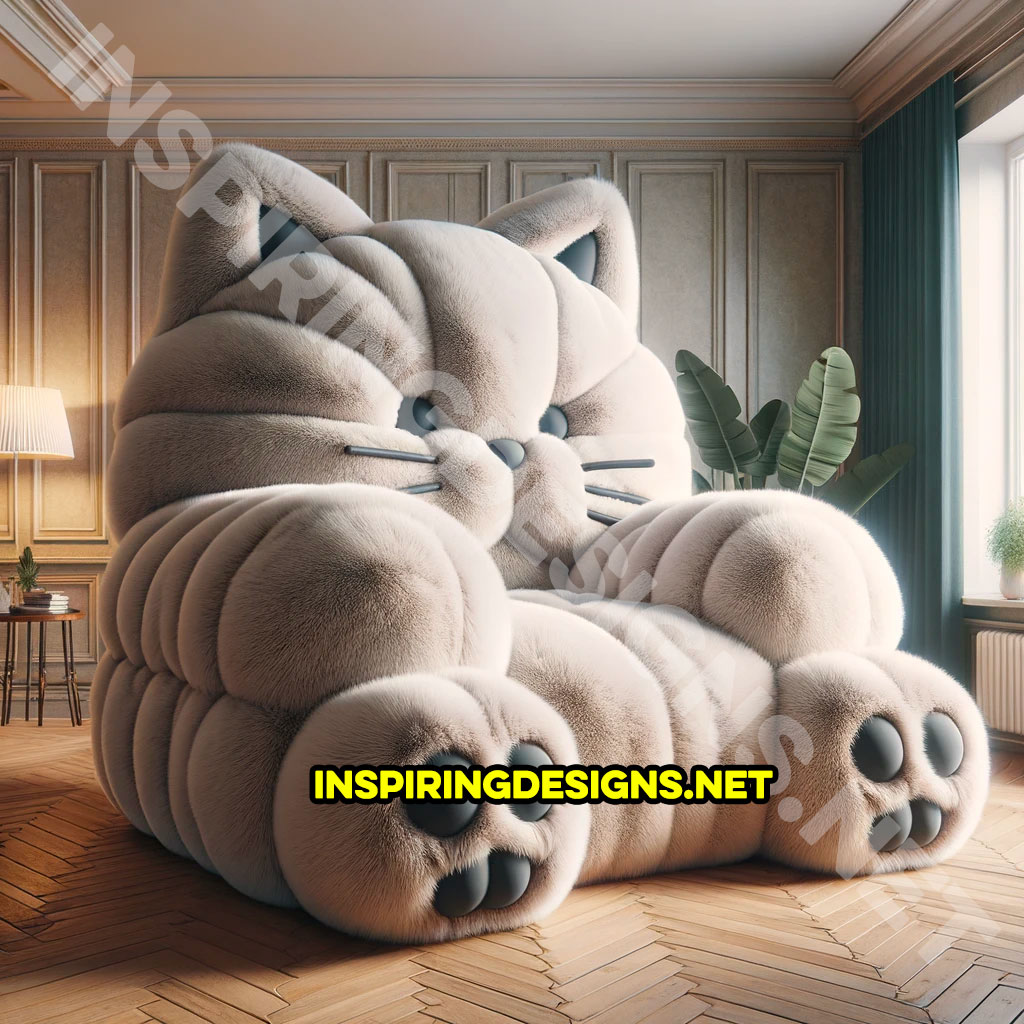 But, even if you're none of the above and just someone who appreciates unique and fun furniture, these chairs are for you. They're perfect for those who want to make a statement and aren't afraid to show off their quirky side.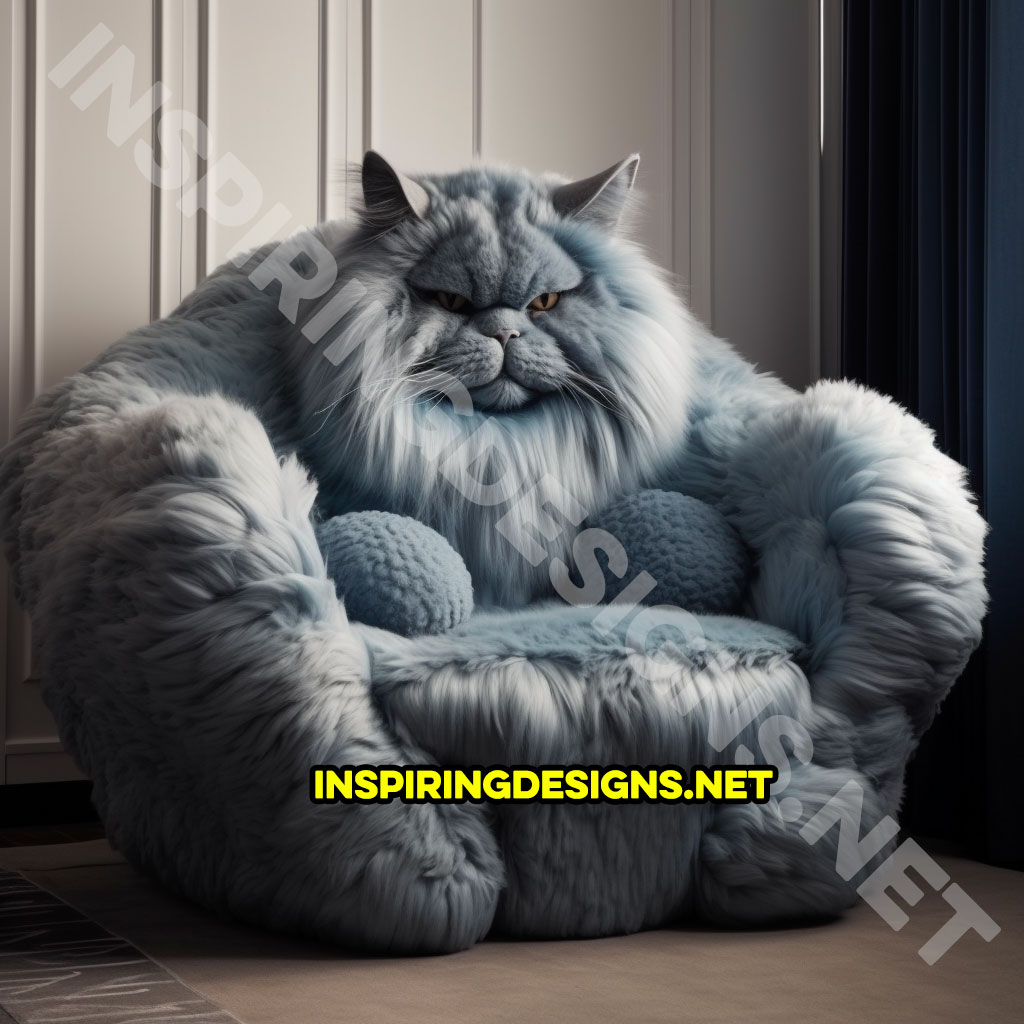 Interior design-wise, these chairs are versatile. Their vibrant designs can complement a minimalist space, adding a pop of color and character.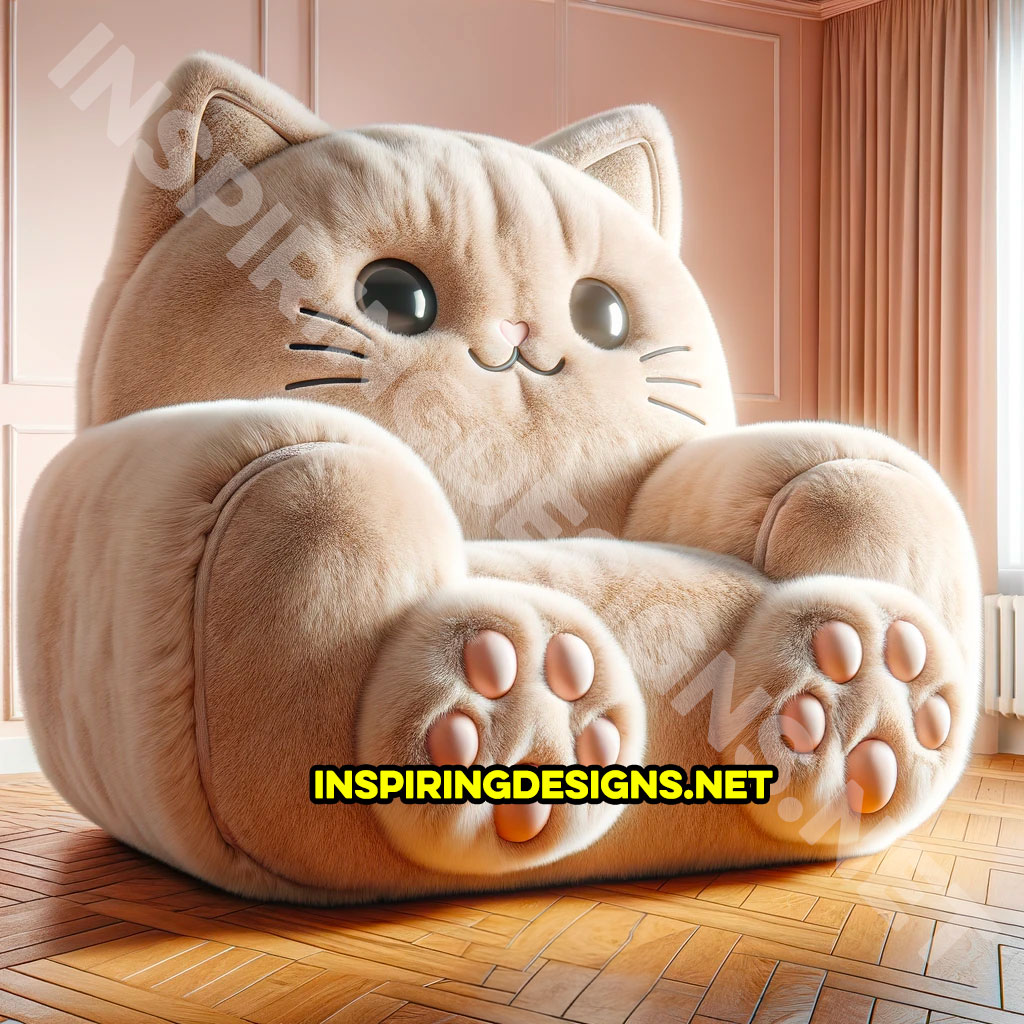 Alternatively, they can blend seamlessly into a bohemian or eclectic decor, further enhancing the room's playful vibe. They're also great for children's rooms, offering both fun and functionality.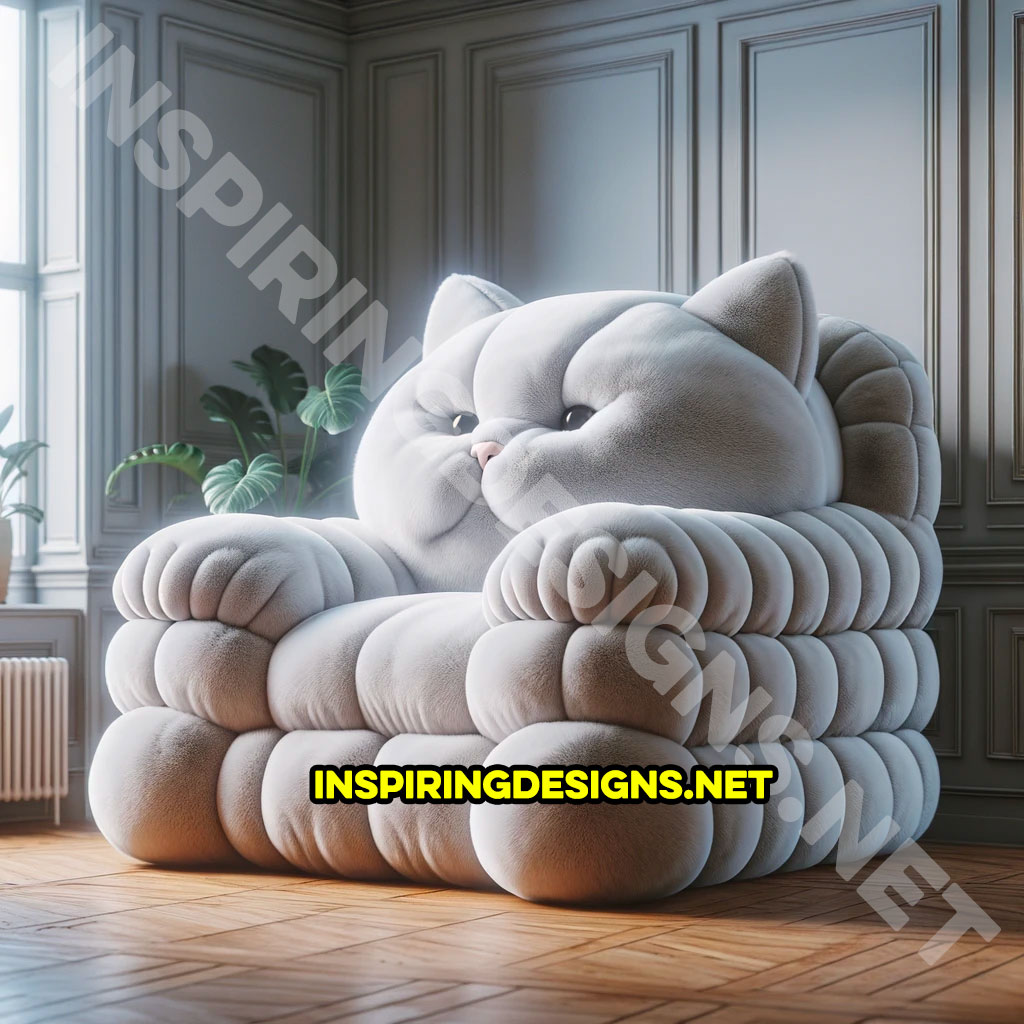 Where should you place this work of art? While they're bound to be the centerpiece in any room, placing them near a window or in a cozy reading nook can elevate their charm.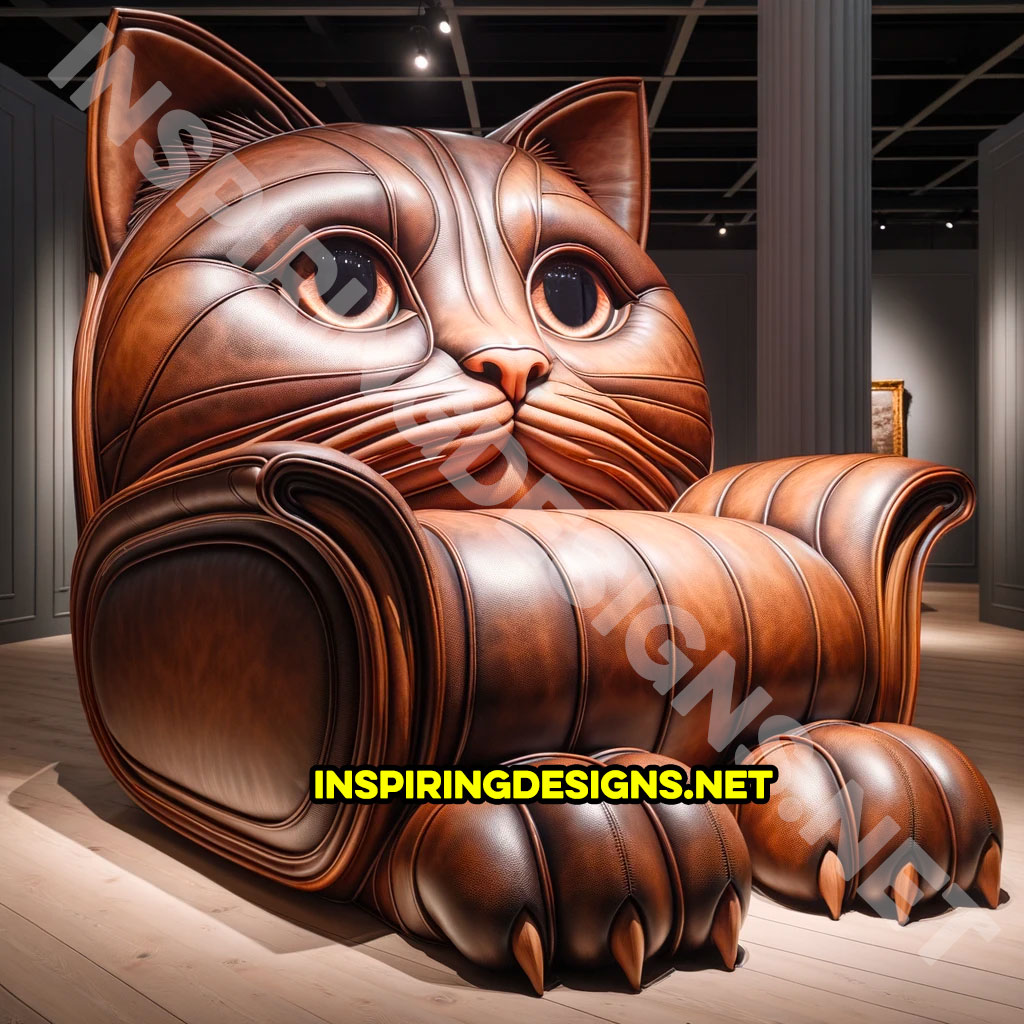 Imagine curling up on your cat chair with a book, bathed in soft sunlight. Bliss! They also make for fantastic statement pieces in living rooms or spacious hallways.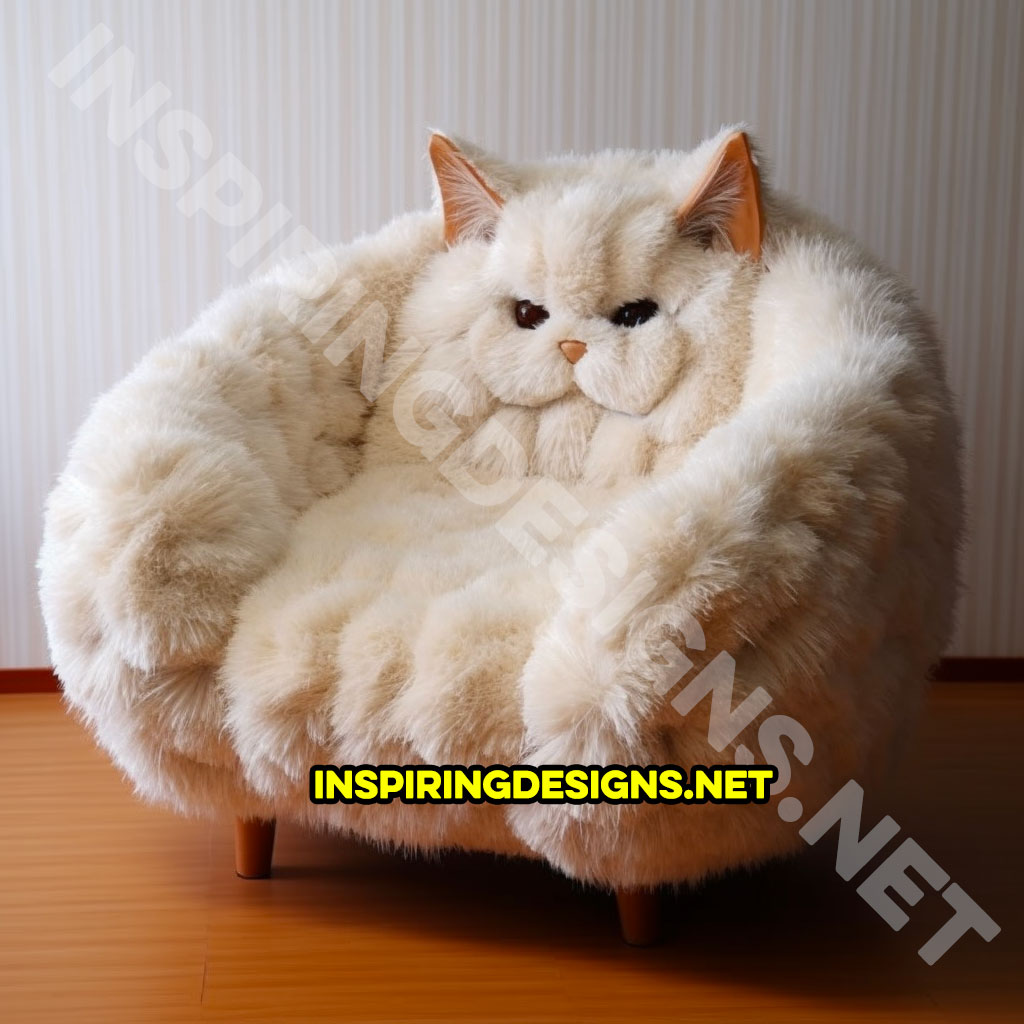 In essence, these oversized cat chairs are not just chairs; they're experiences. They cater to the child in you, the cat lover in you, and the design enthusiast in you.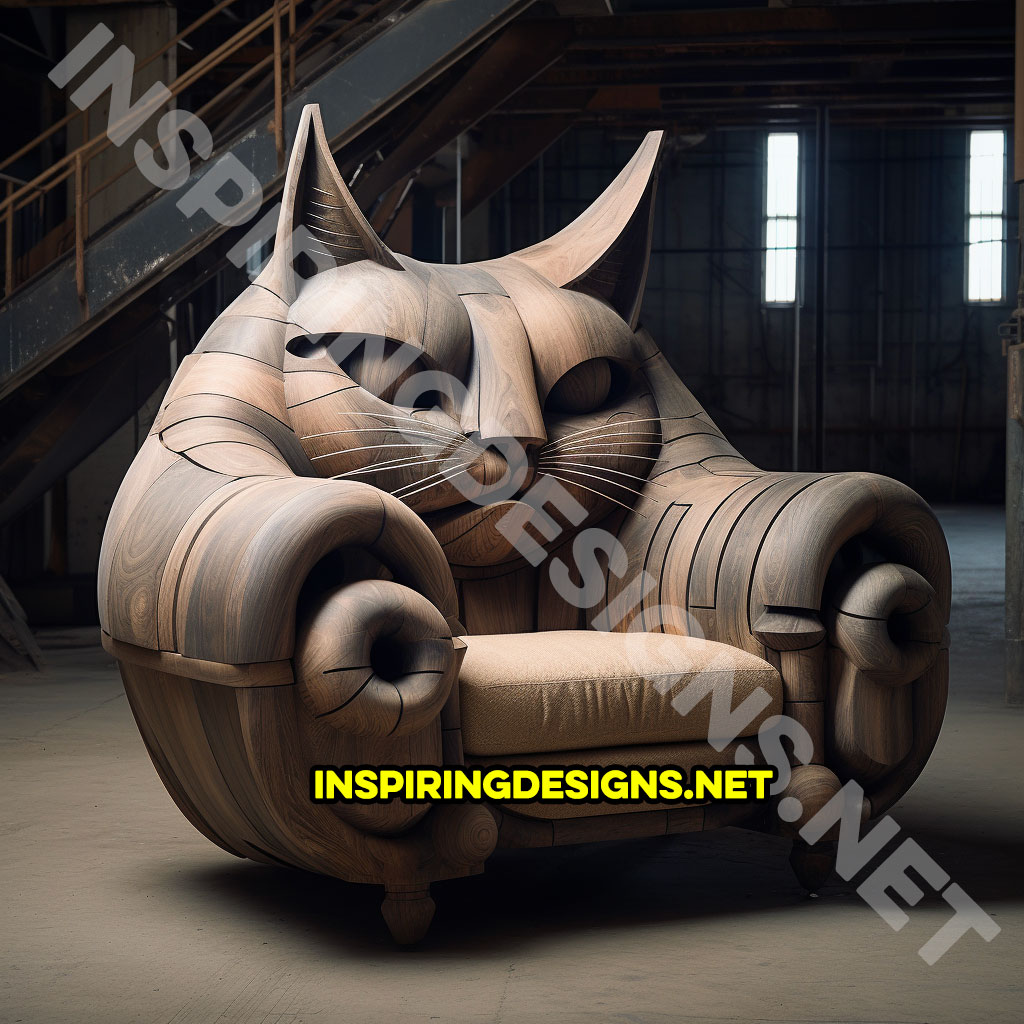 So, whether you're looking to pamper yourself or find the perfect gift for that friend who has everything (except a giant cat chair), these feline masterpieces are the way to go. Dive into the world of cat-tastic furniture and let your inner feline roar in delight!