Let's make movie nights epic again! You may have the surround sound and the 4K TV, but if you're still lounging on that run-of-the-mill, flat sofa, you're missing out. Big time.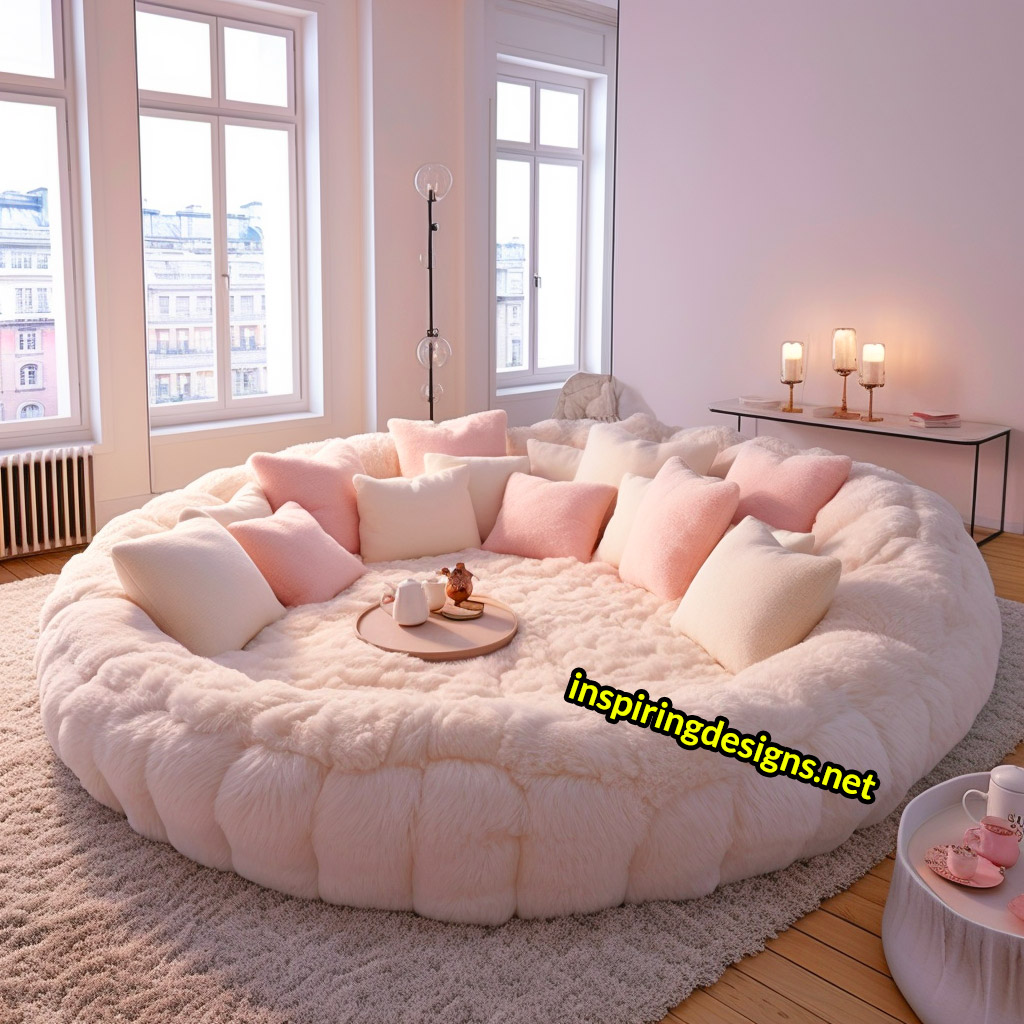 Enter the oversized circular movie sofa – the game changer, the ultimate couch potato's dream, the spot where binge-watching becomes an art.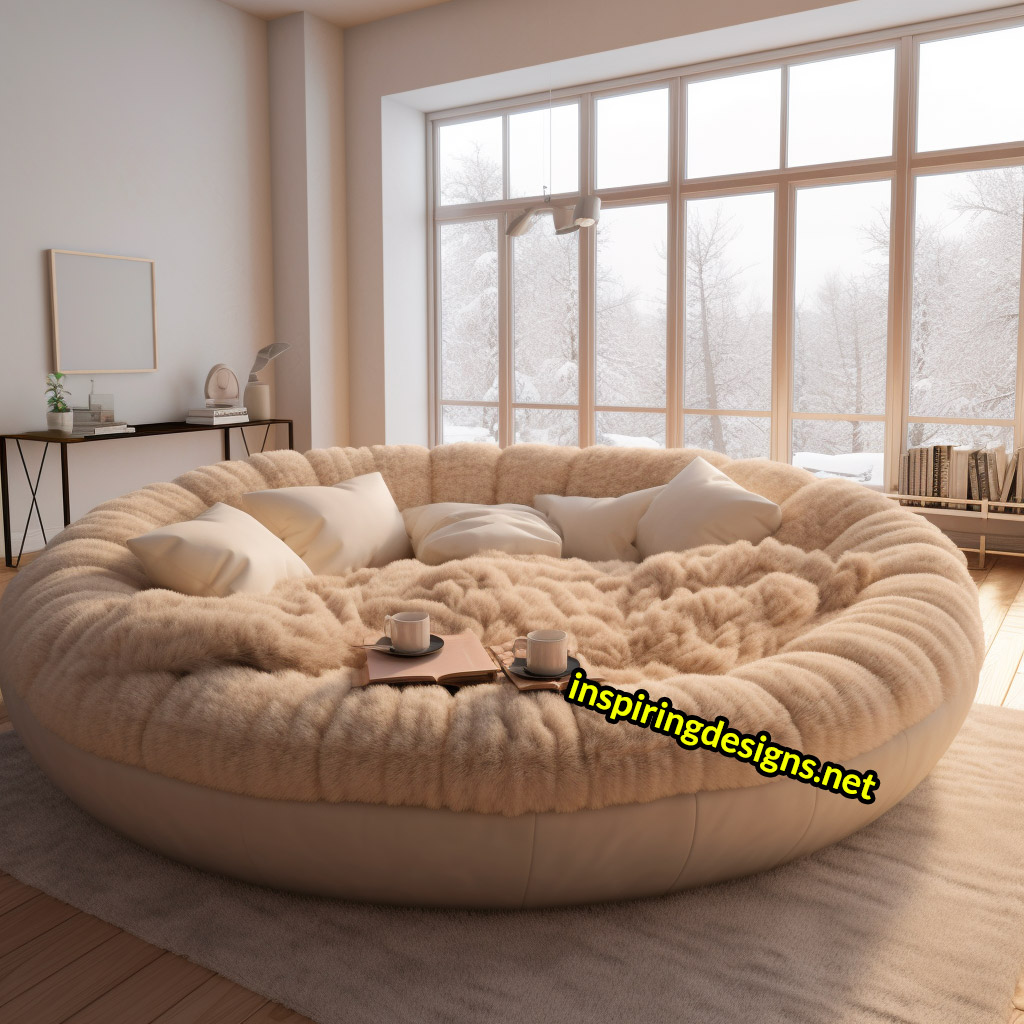 Imagine the softest, fluffiest cloud. Now imagine it's a sofa. These sofas allow you to lie down, stretch out, roll around, and be the epitome of lazy luxury. And that's just for one person.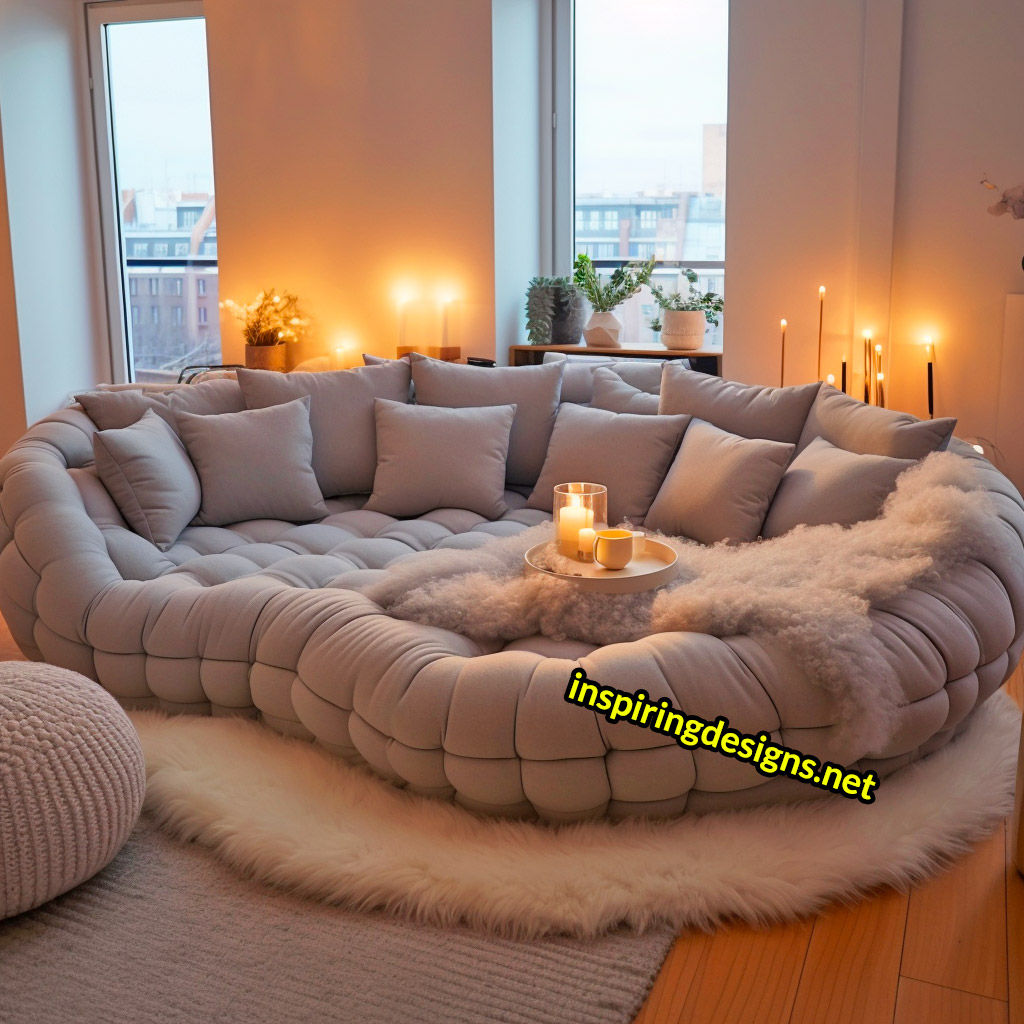 Now amplify that coziness by four or five times. That's right! These big boys can snugly fit 4-5 people, making it the communal spot for friends and family to gather.
Spanning an impressive 7 to 11 feet in diameter, these sofas are less of a furniture piece and more of an experience.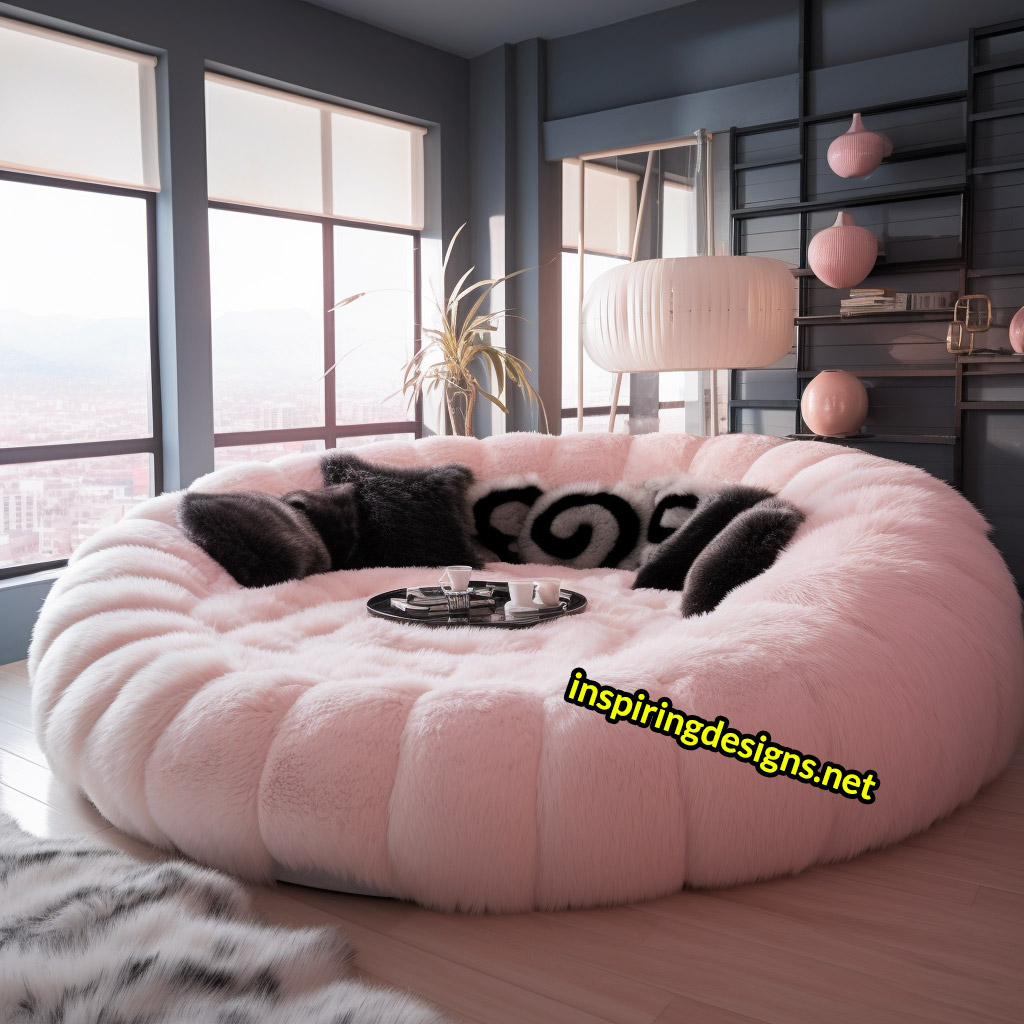 The framework? Sturdy wood, providing the much-needed strength to hold all the jumping, lounging, and general merriment you'll be having.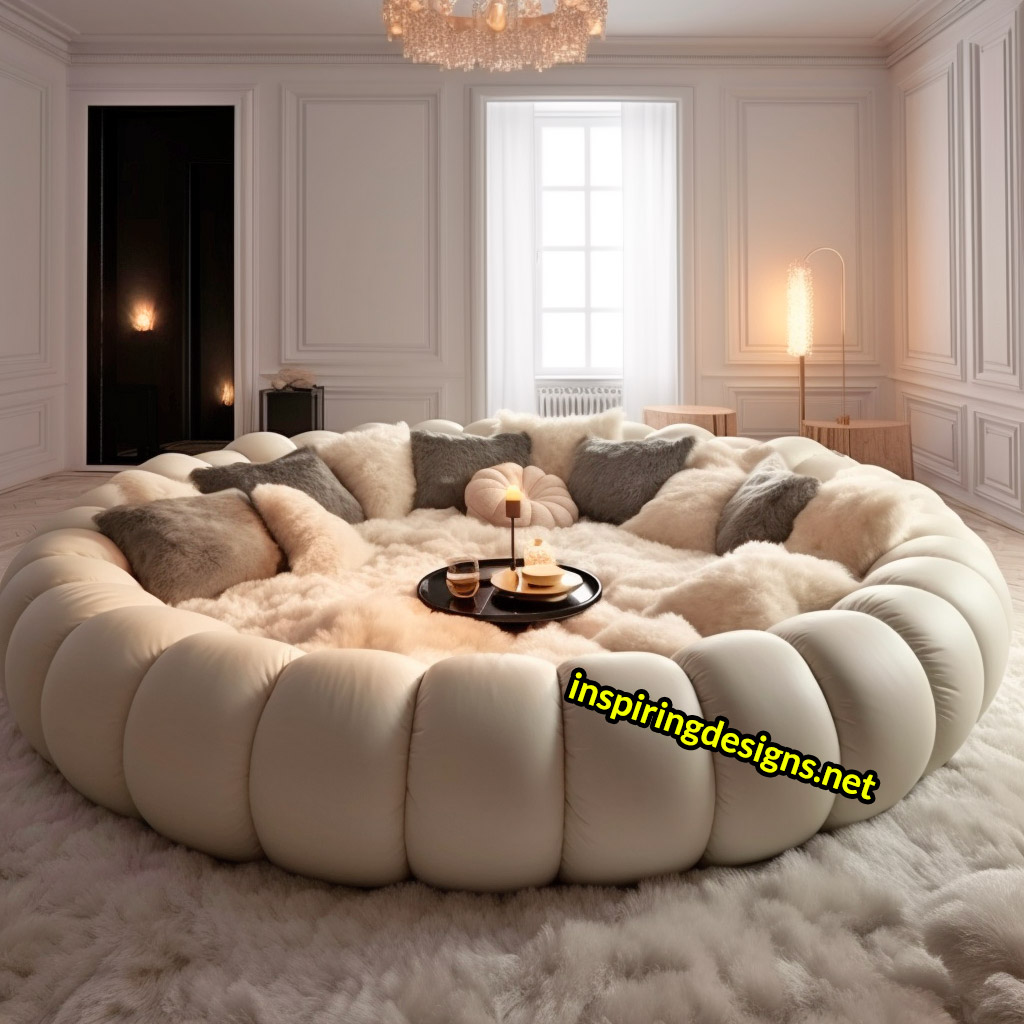 As for the exterior, think the most heavenly fabric you've ever felt. Soft, fluffy, and begging to be snuggled into.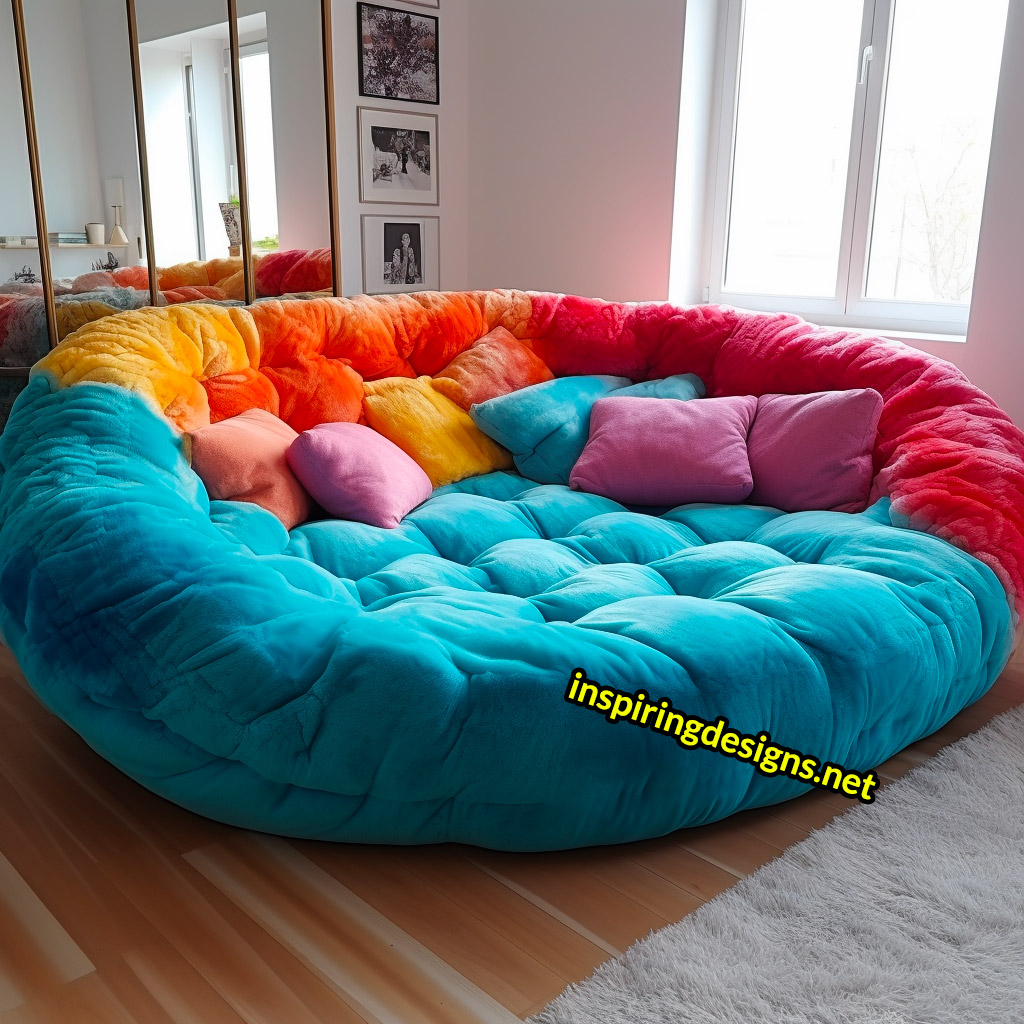 It's not just about size and snuggles. The design of these sofas is impeccable. They offer a slightly elevated back, ensuring that your posture remains on point, and your view remains unobstructed.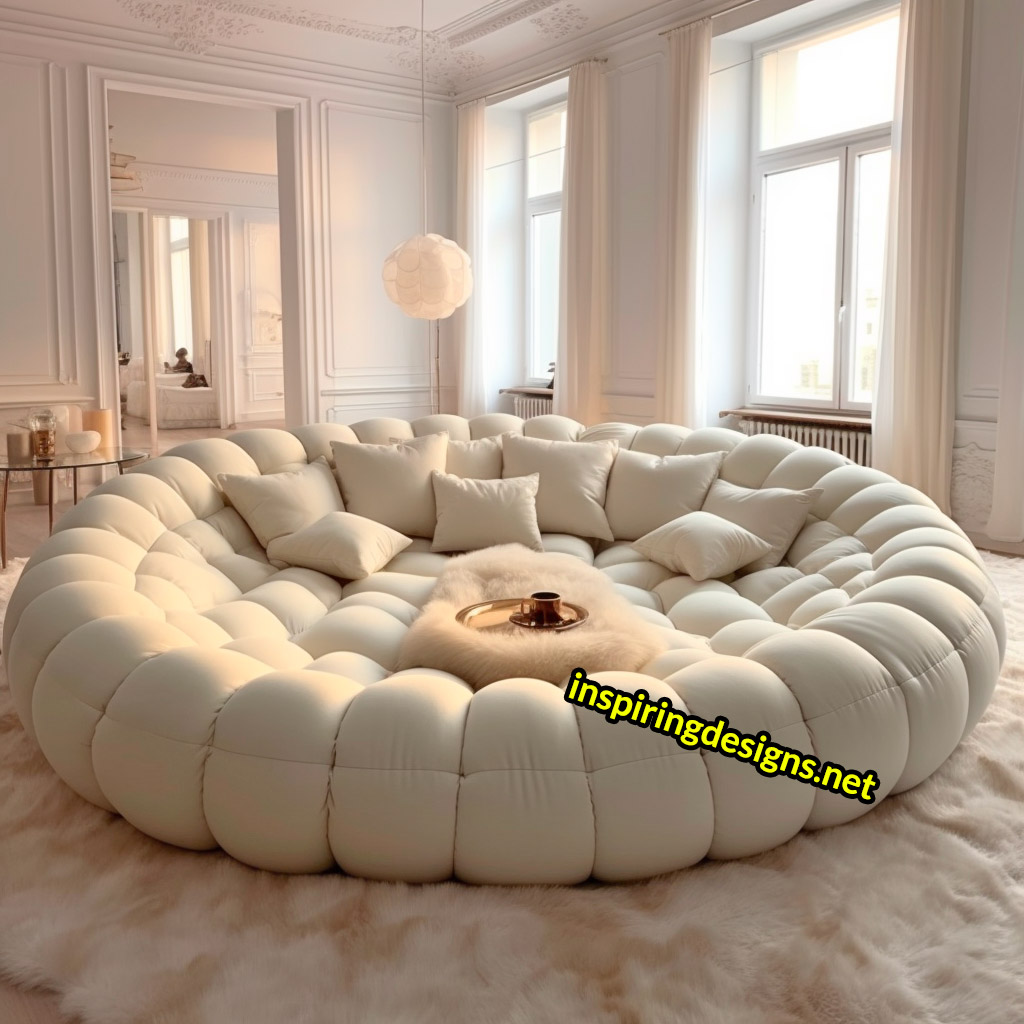 Perfect for those movie marathons or cliff-hanger TV show episodes where sitting up just seems like too much effort.
Oh, and speaking of movies, you need snacks, right? Popcorn bowls, soda cans, chip bags, and maybe that cheeky tub of ice cream (we won't judge).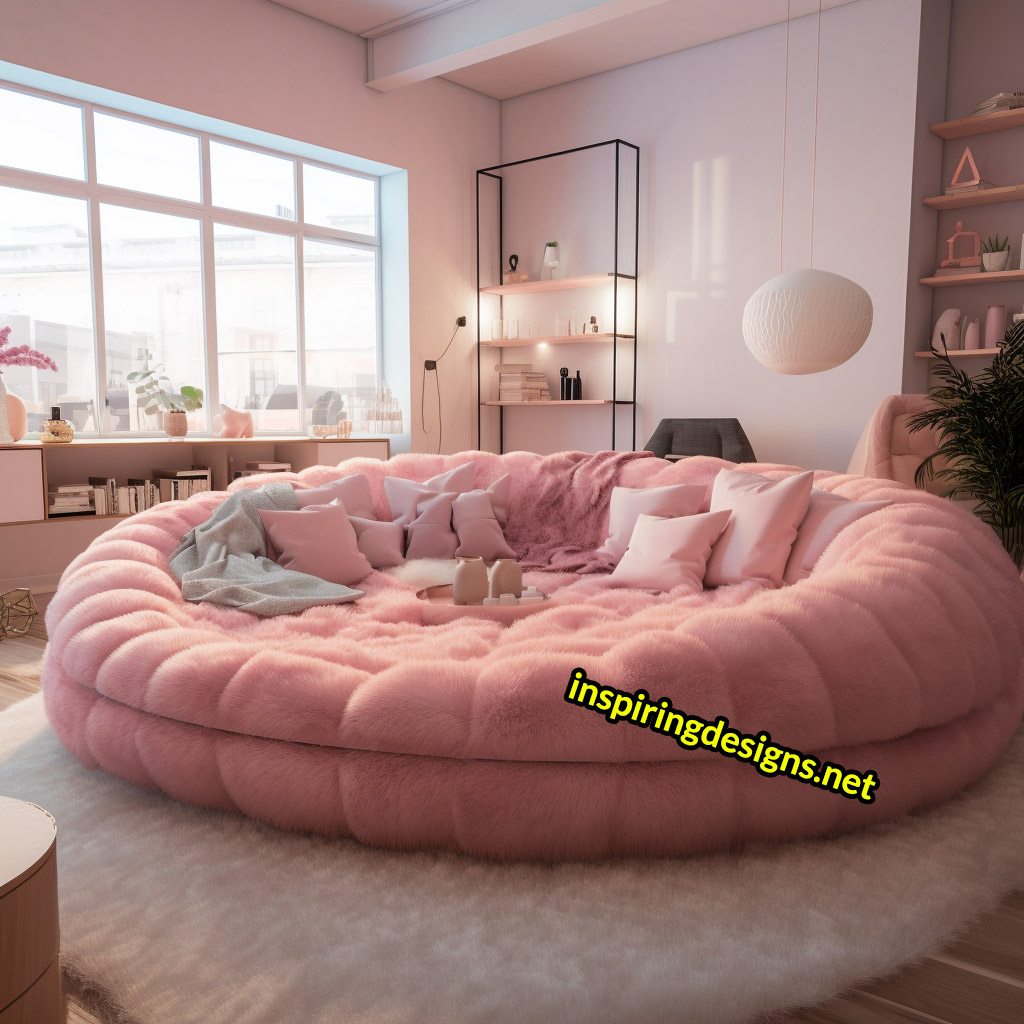 The vast flat surface area on these sofas can accommodate all of this and more. No more balancing acts on armrests or the edge of cushions.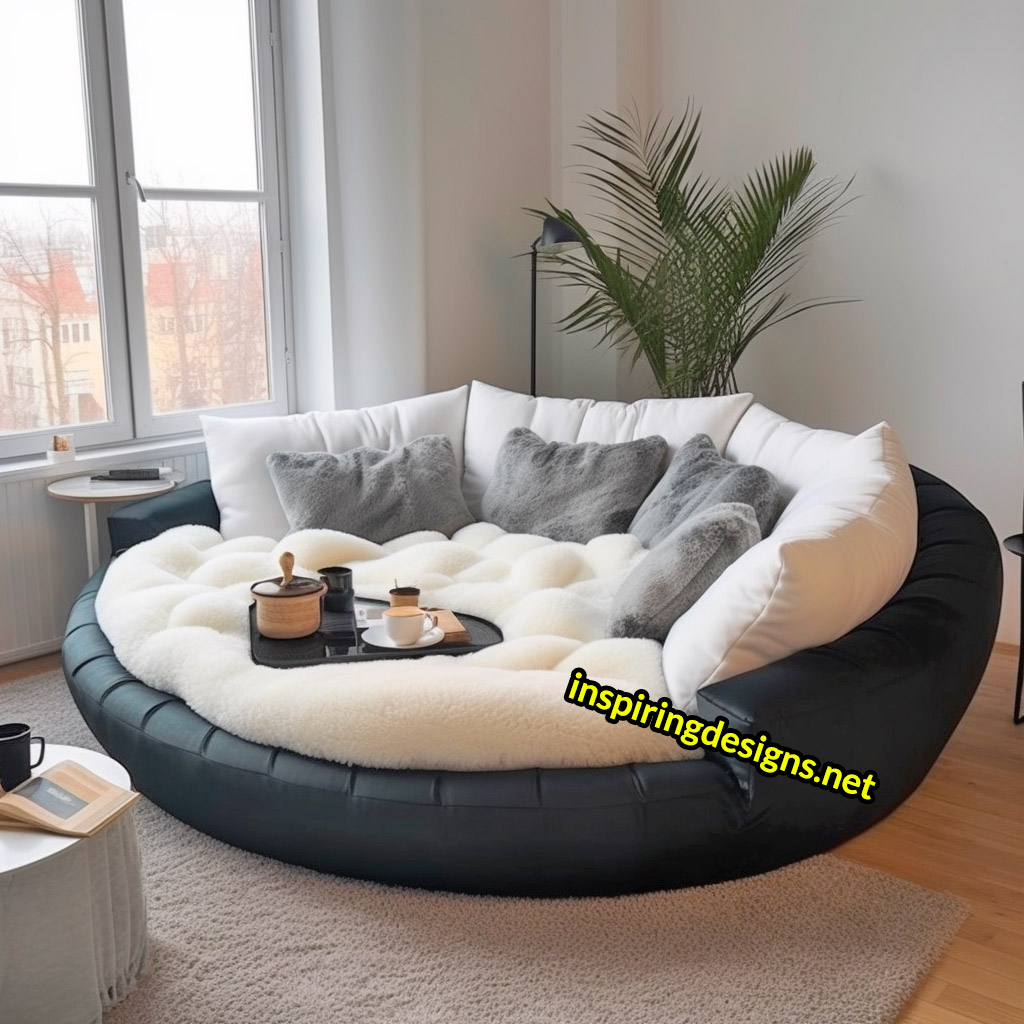 First time guests walking into your room might just have their jaw drop a little. These sofas aren't just comfortable; they are show stoppers.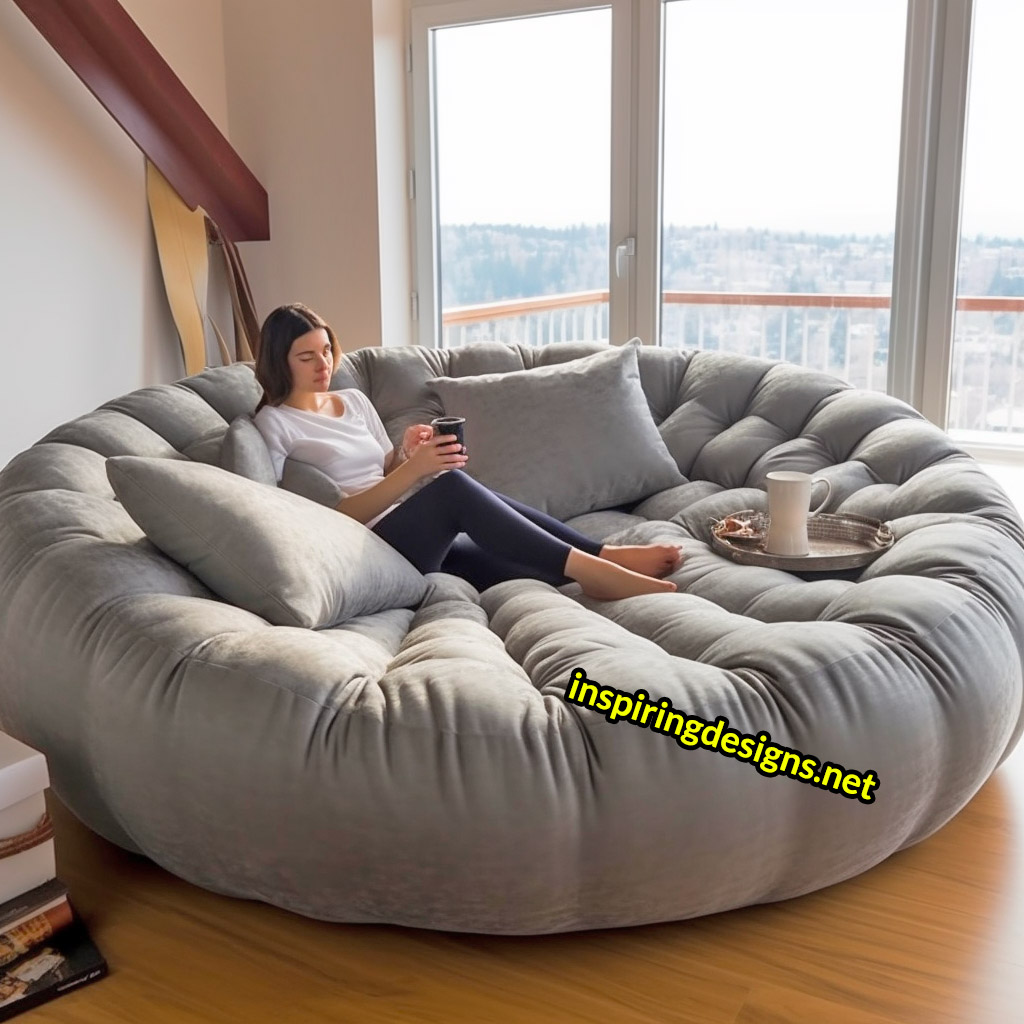 Instant conversation starters. "Where did you get it?", "How many people can fit on it?", "Can I try lying down?", expect these questions to become a regular affair.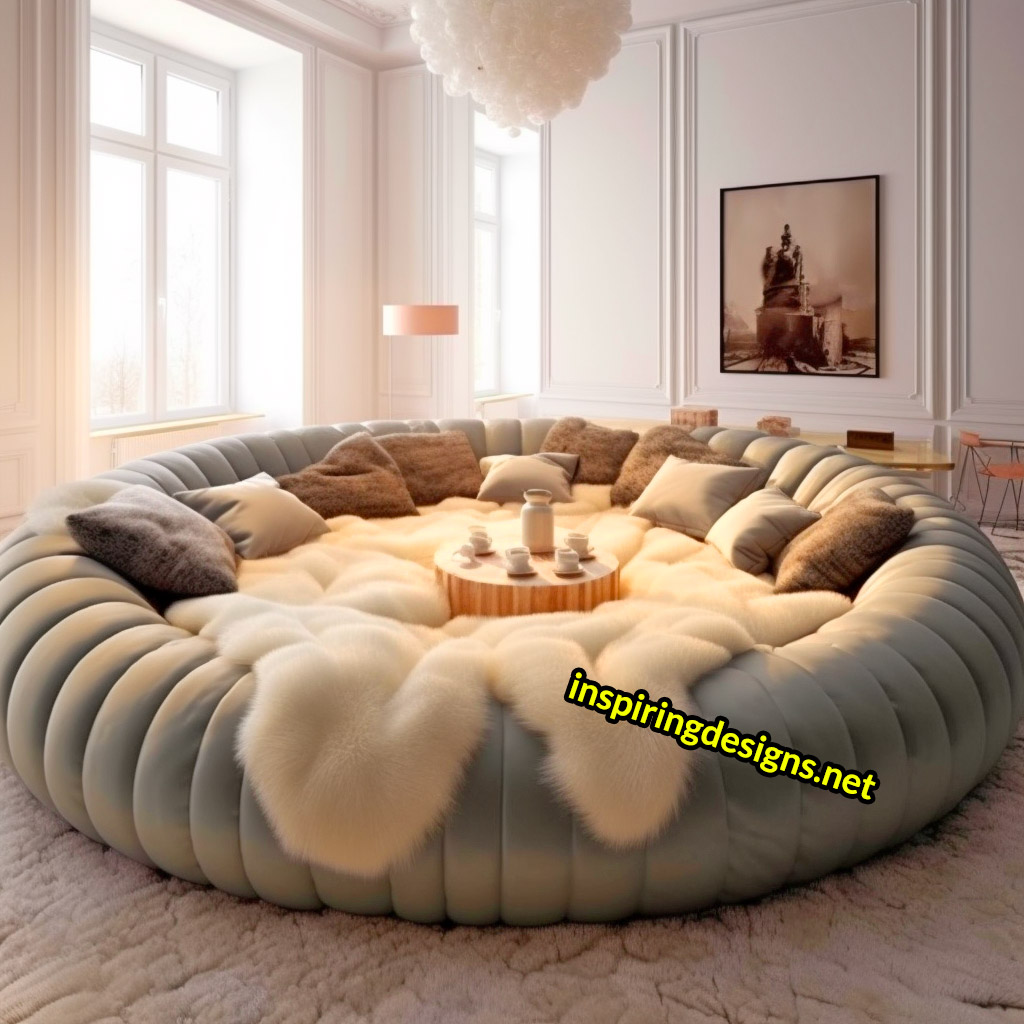 But of course, with great size comes, well, the need for great space. This isn't your usual compact two-seater. It's a sprawling expanse of cushiony joy.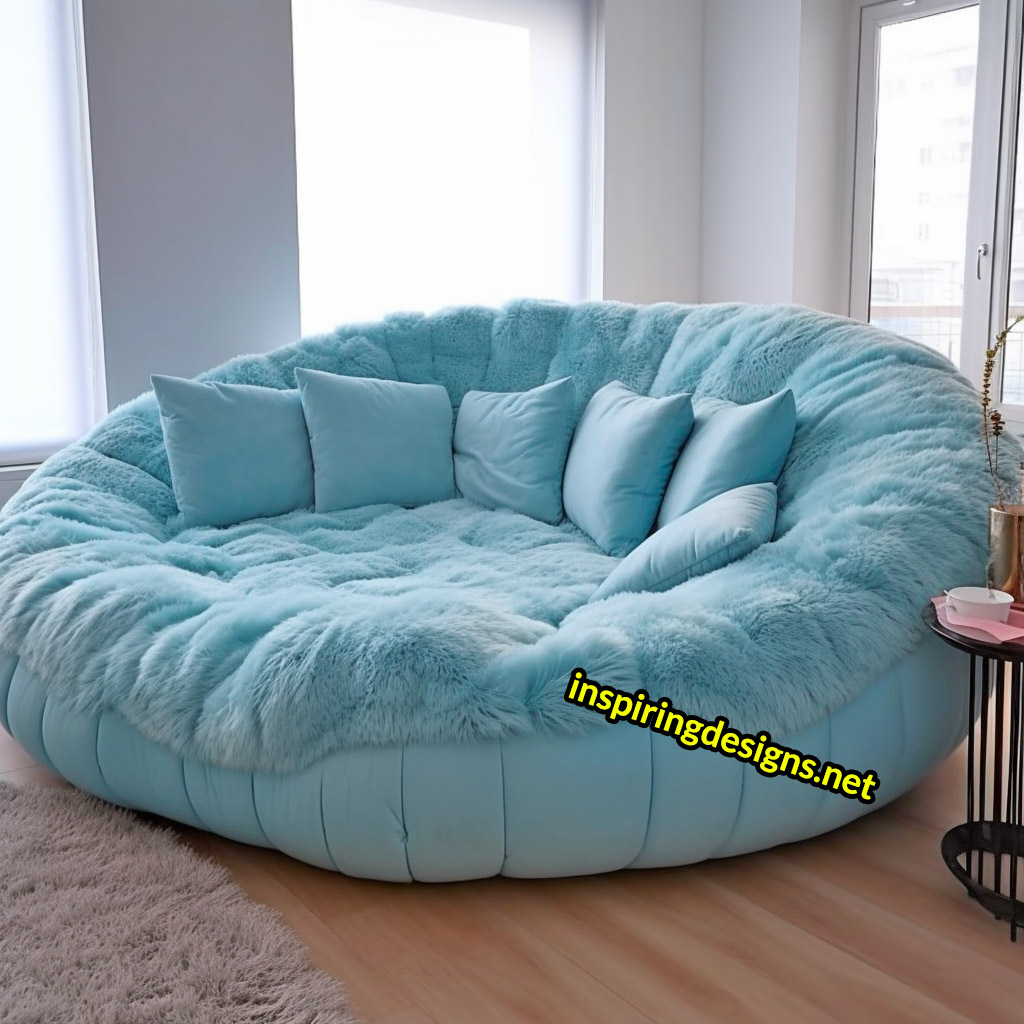 So, before you jump onto the bandwagon, ensure you have a room spacious enough to house this beauty. And trust us, it's worth making room for.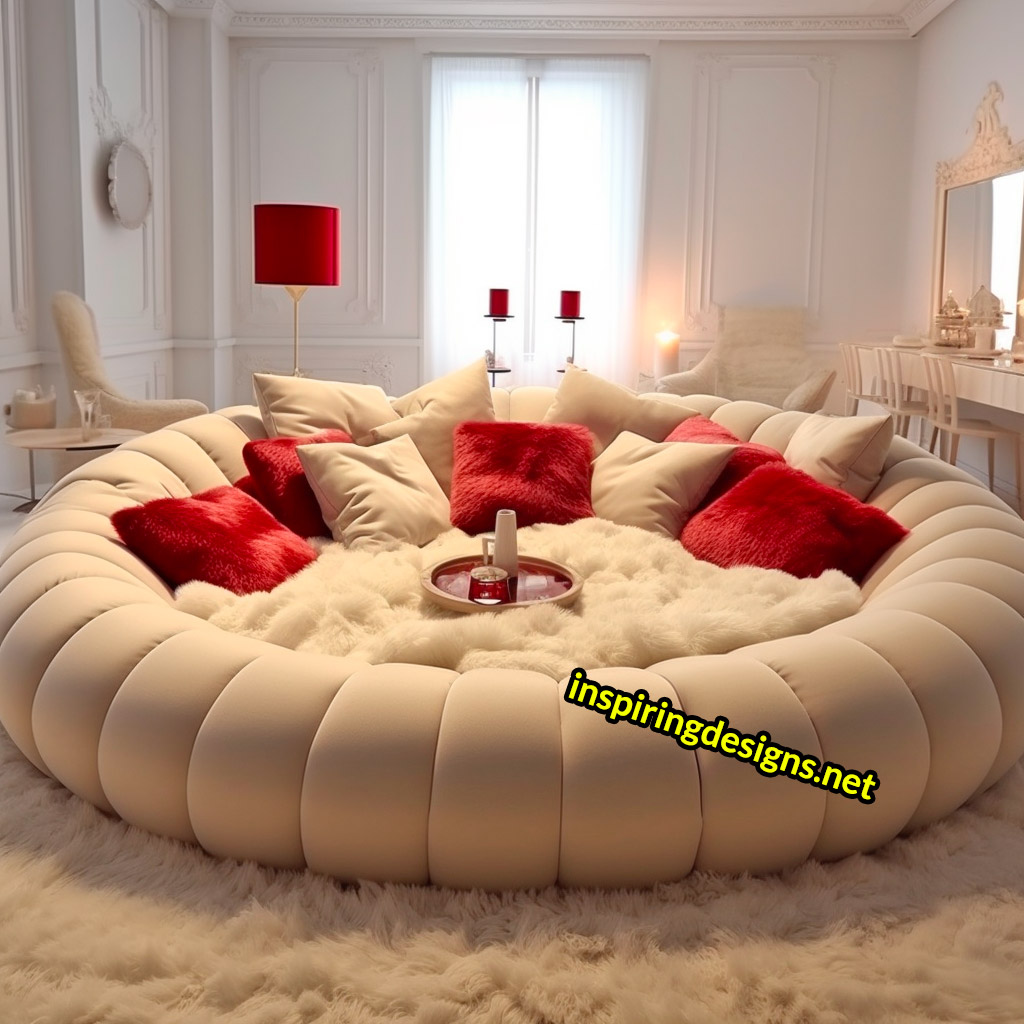 Got a favorite shade? Whether you're a fan of subtle neutrals or vibrant pops, these sofas come in a medley of color options.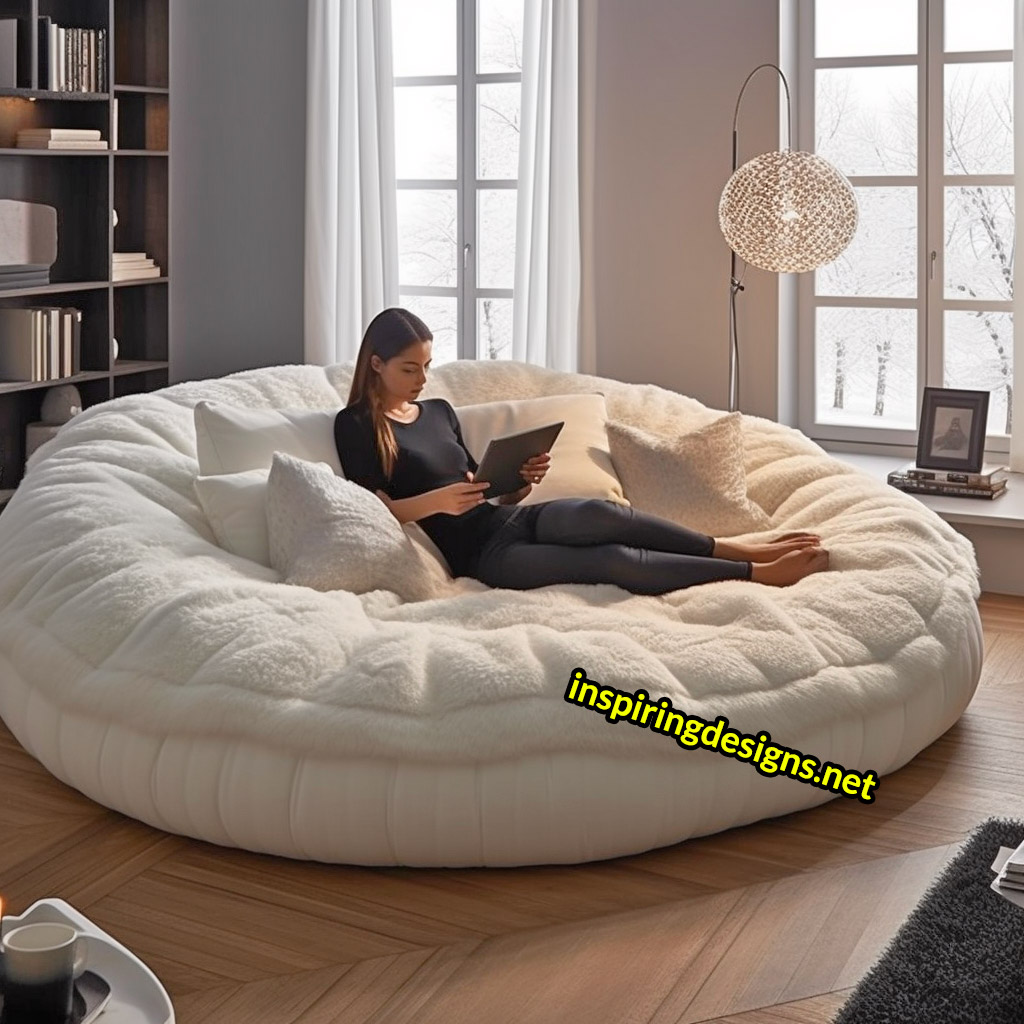 From classy grays and deep blues to sunny yellows and passionate reds – you're bound to find one that fits your aesthetic.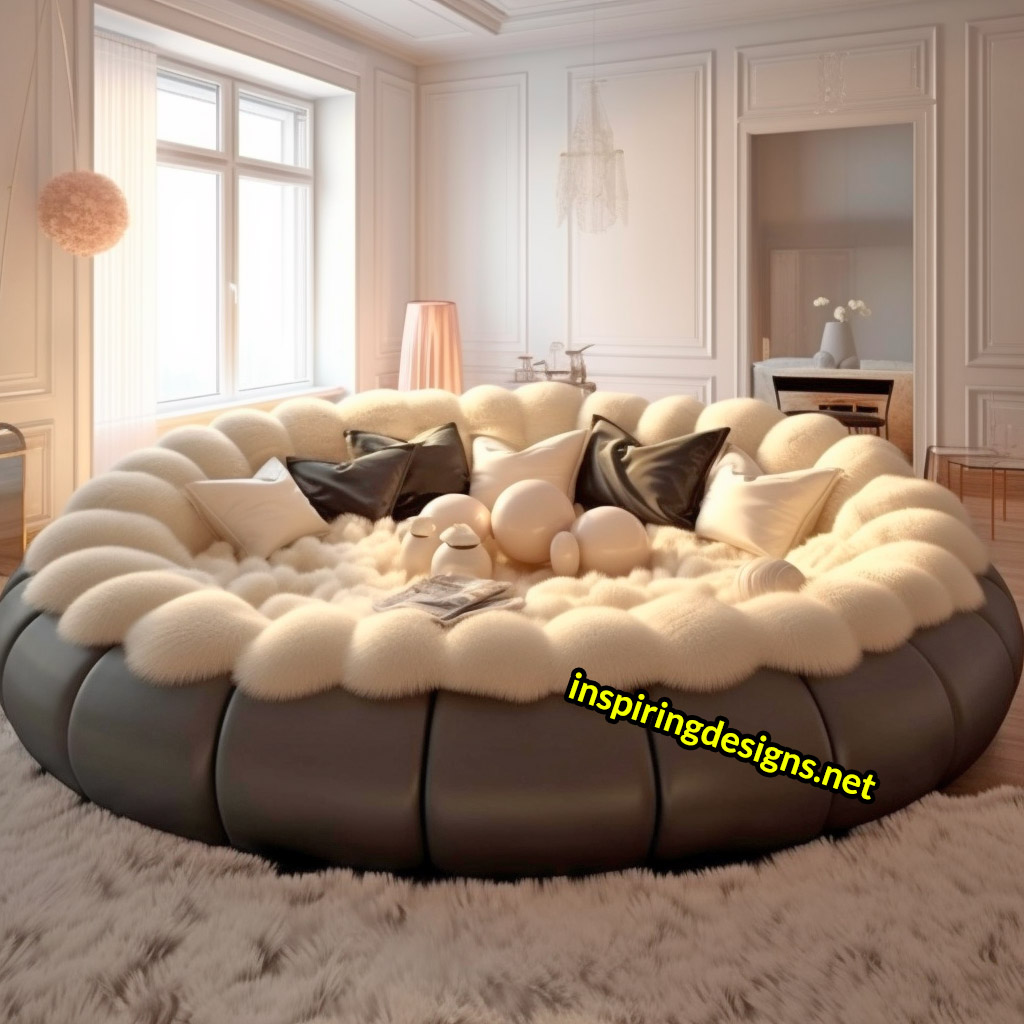 And let's not forget the bonus. After hosting a movie night, if a friend has had one too many drinks or is too sleepy to drive home, fret not. This sofa doubles up as a bed, making sleepovers all the more fun!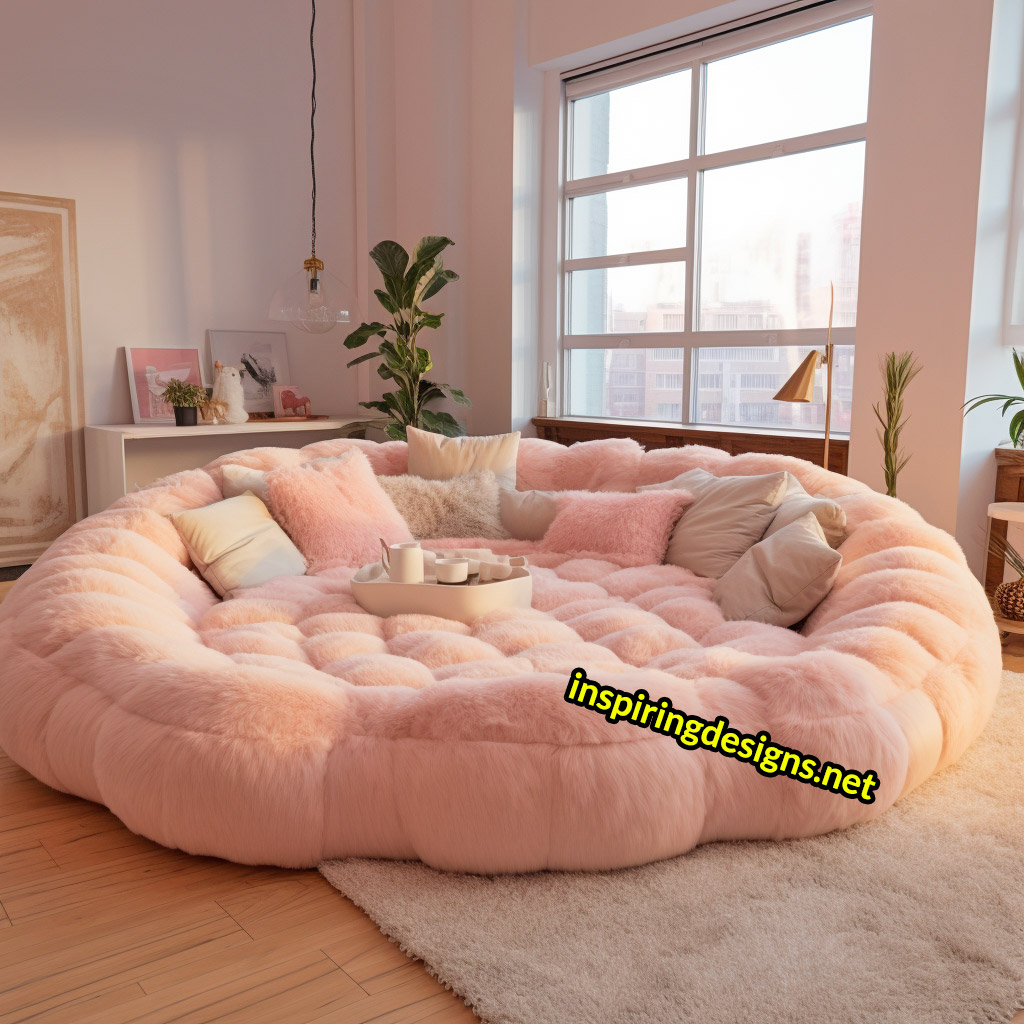 To sum it all up, the oversized circular movie sofa is not just a piece of furniture; it's a lifestyle choice.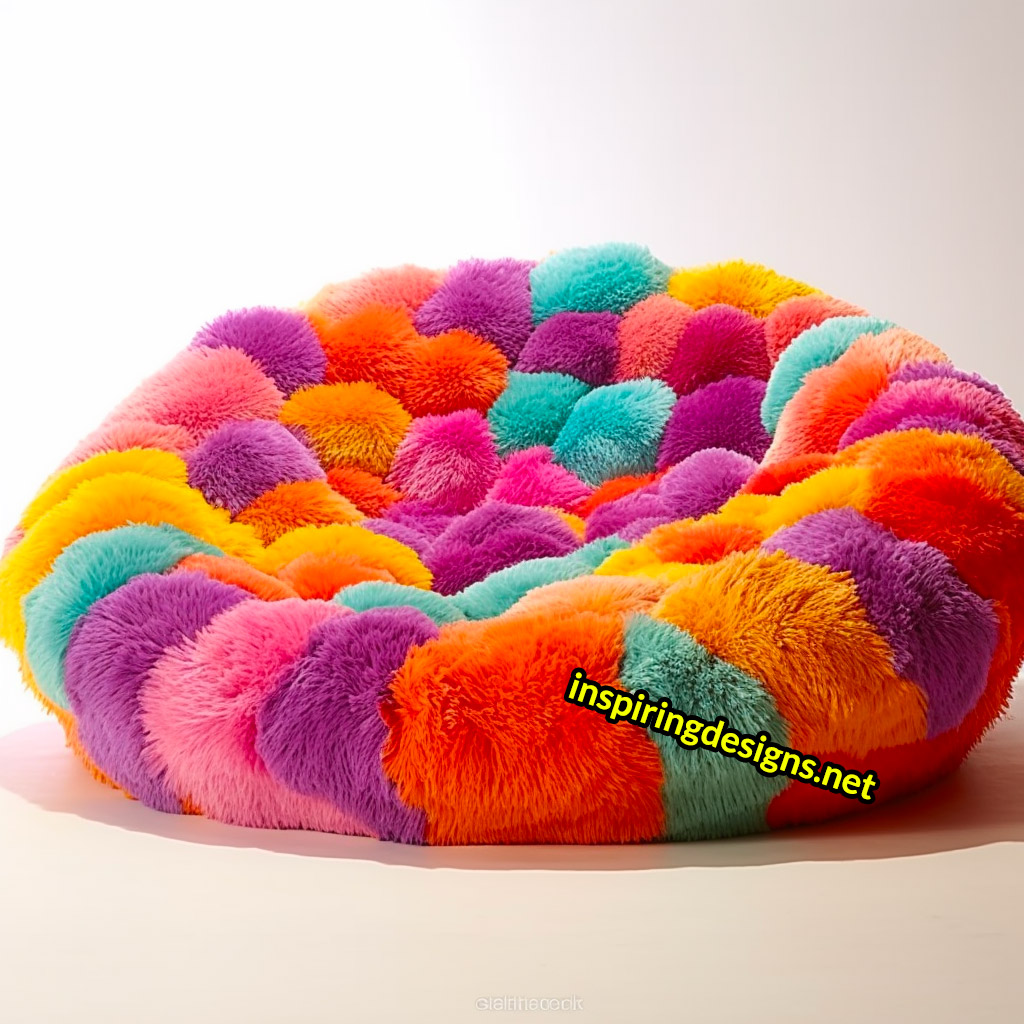 A declaration to the world that you're serious about relaxation, that comfort is your middle name, and that movie nights at your place are the stuff of legends.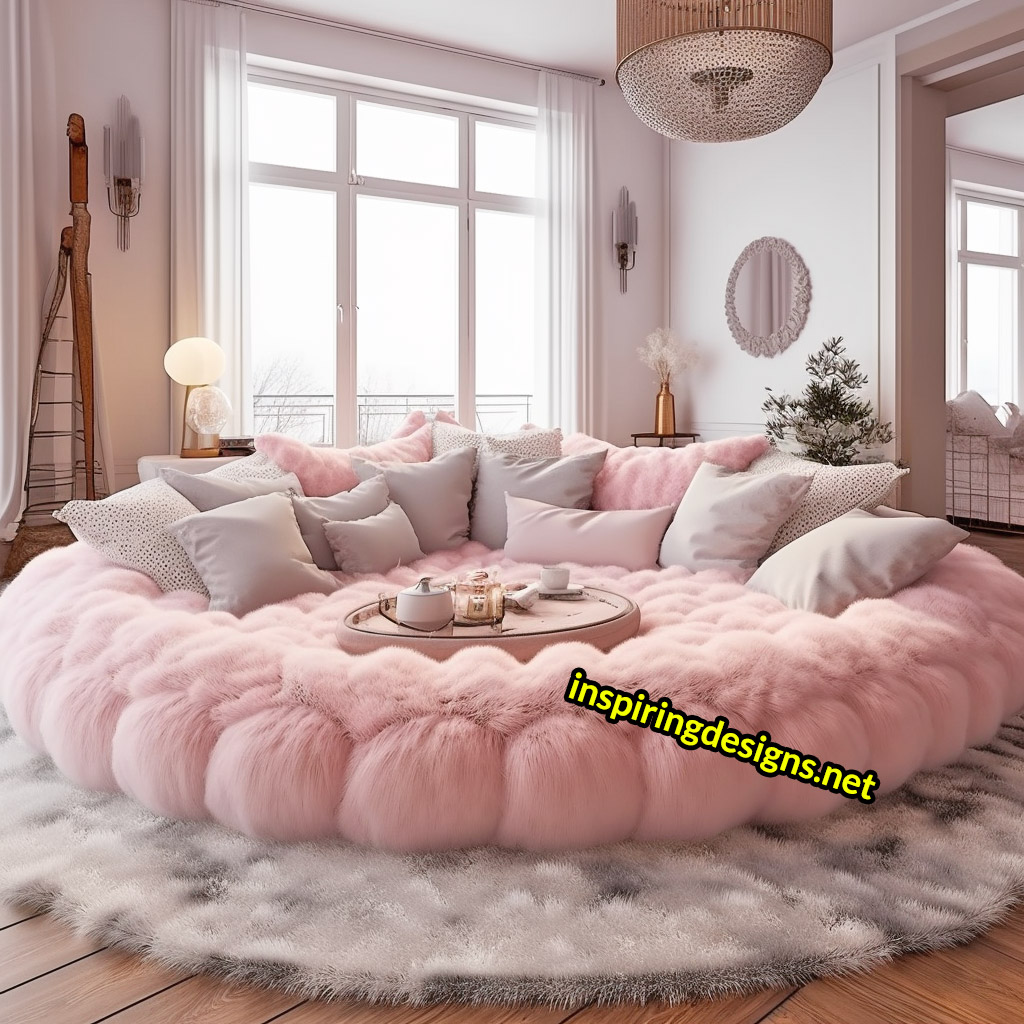 Invest in one and elevate your lounge game. Sit, lie, snuggle, sprawl, repeat.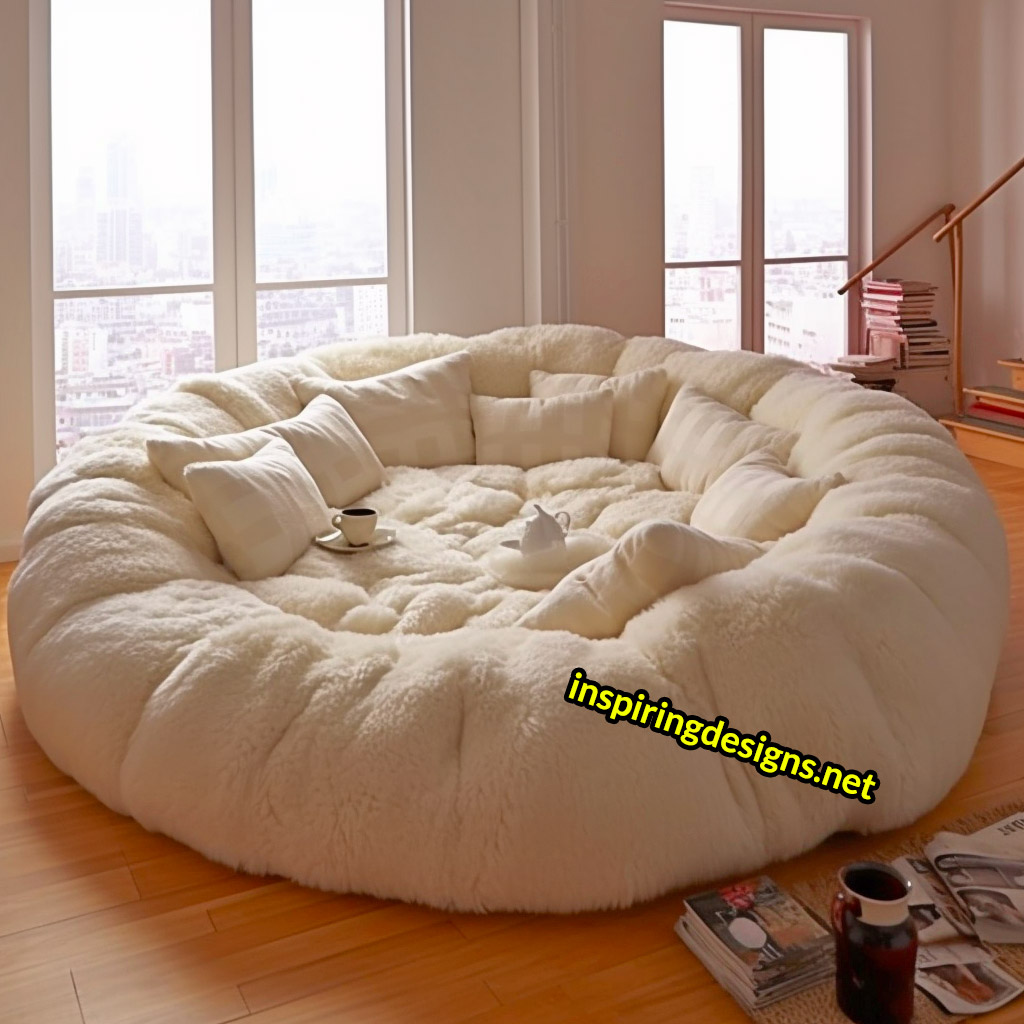 The world of absolute comfort awaits you. Just remember, once you're in, getting up is going to take a lot of willpower. But then again, why would you want to?