You're sitting on a cozy, one-of-a-kind piece of art that also happens to be a sofa. But not just any sofa. This is a sofa made from logs and epoxy resin, and it's taking the world of interior design by storm.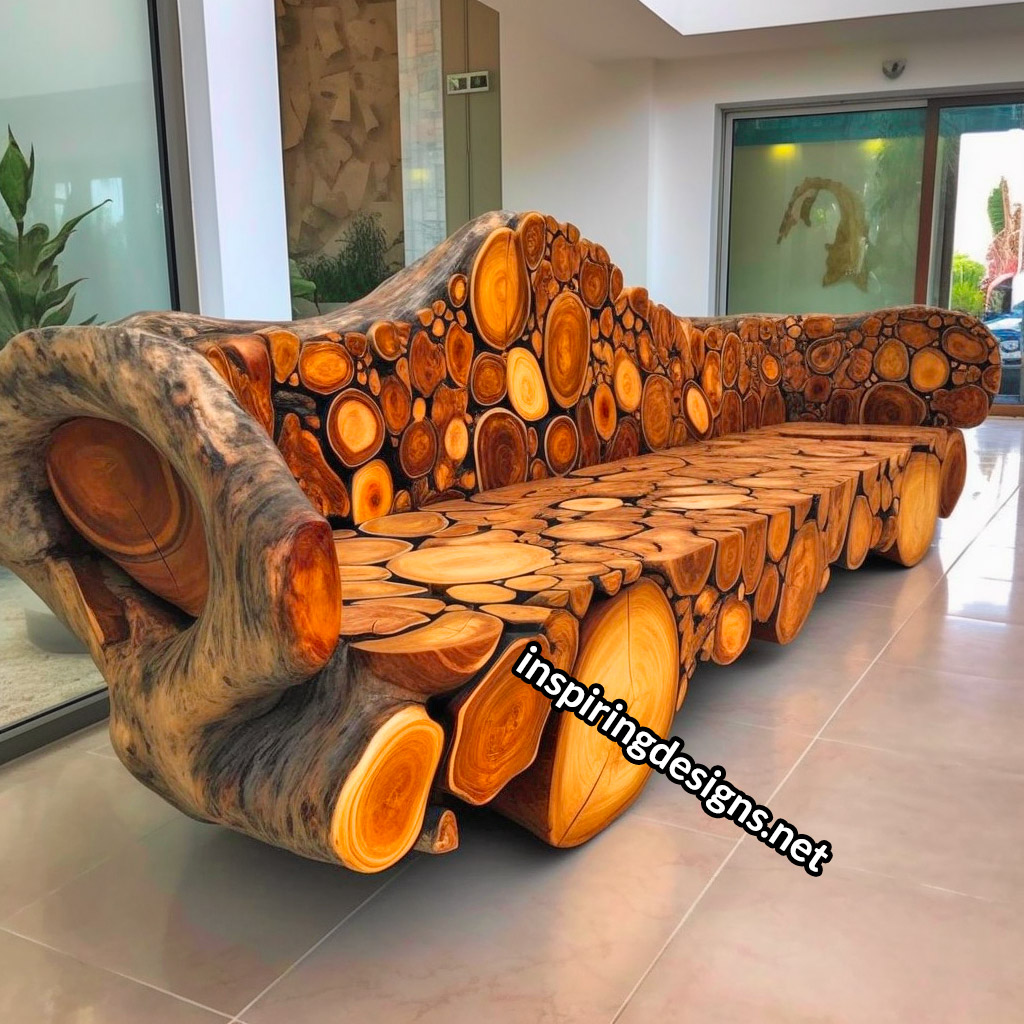 Think Flintstones Meet Epoxy Chic…
Imagine the ends of logs, all pointing up, snugly fit together with epoxy resin filling the gaps. That's the basic idea behind these log and epoxy couches.
The result is a unique, visually stunning, and surprisingly comfortable sofa that's perfect for modern homes with a touch of rustic charm.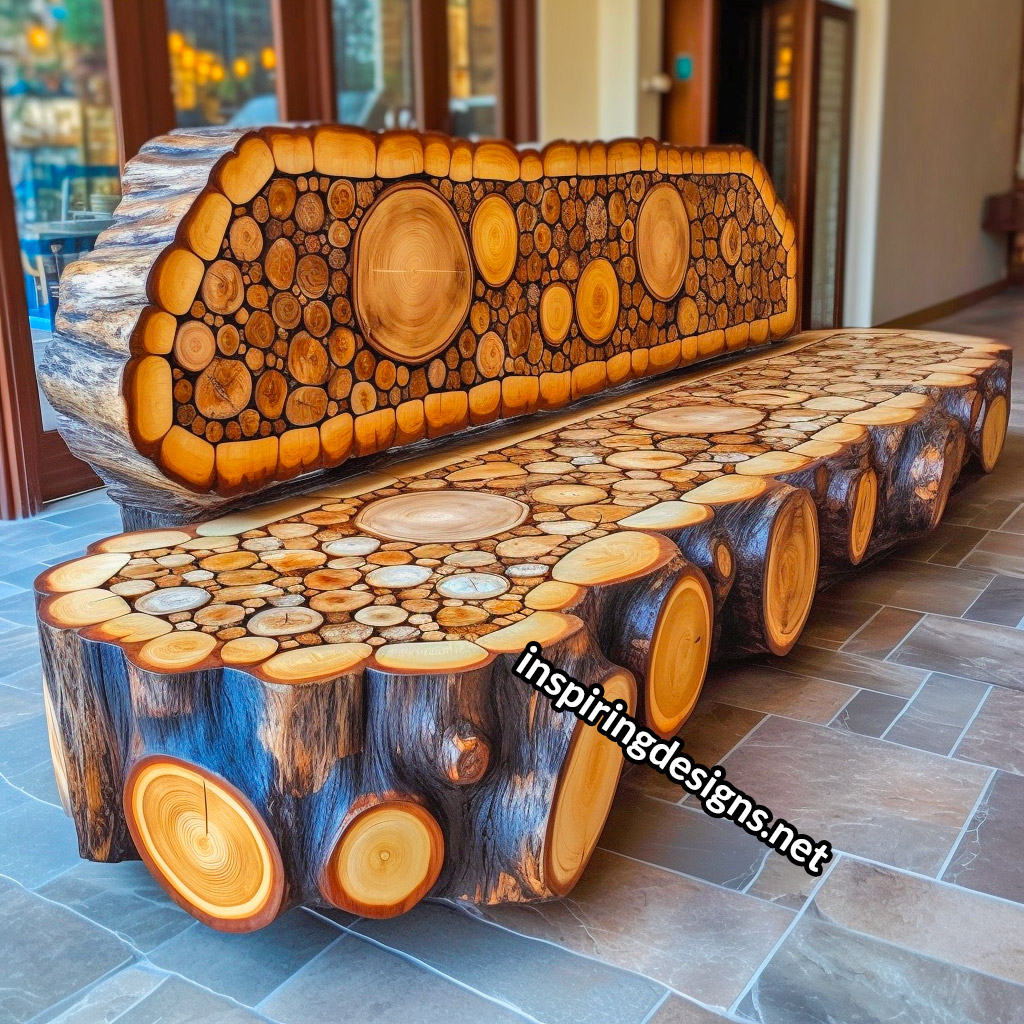 Each log and epoxy couch is as unique as the trees it's made from. No two will ever look the same, making them a fantastic conversation starter.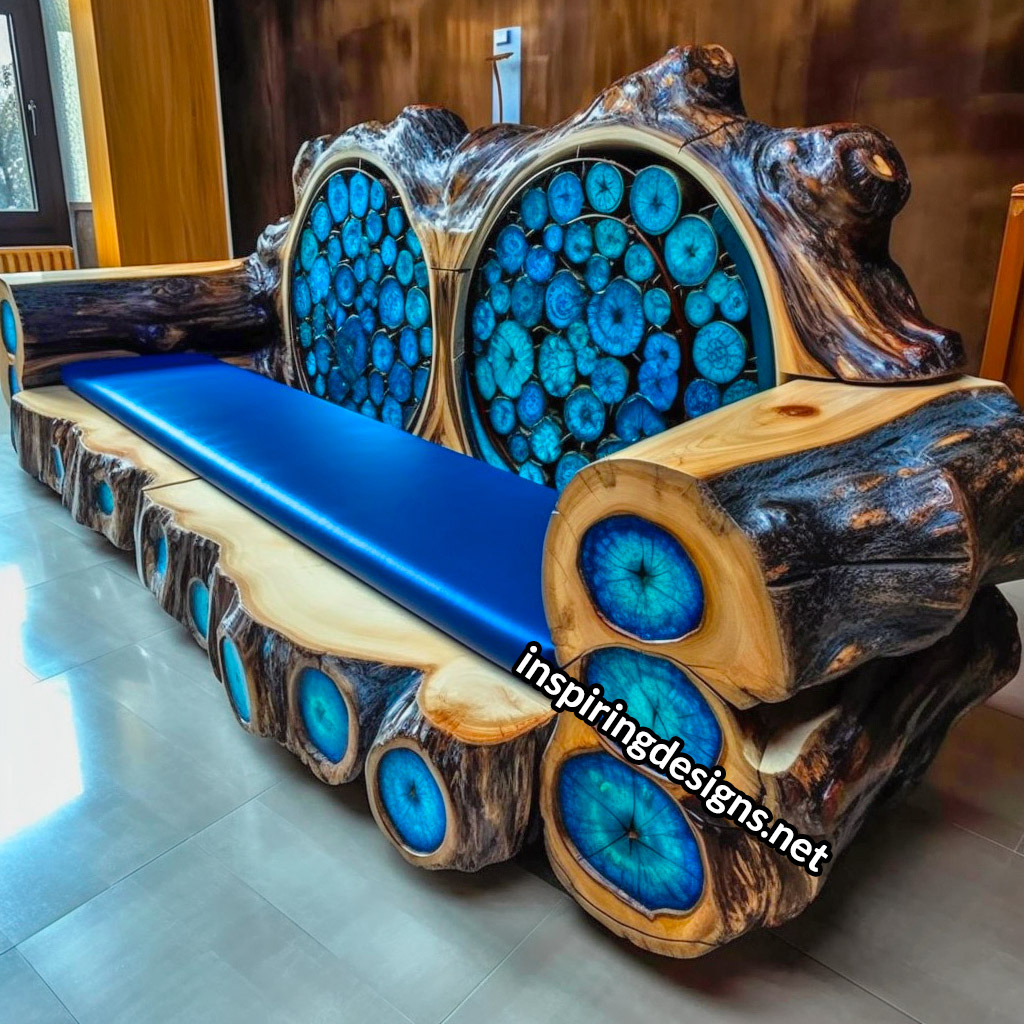 Plus, the combination of wood and epoxy creates a dazzling visual effect that's sure to draw admiring glances and spark curiosity.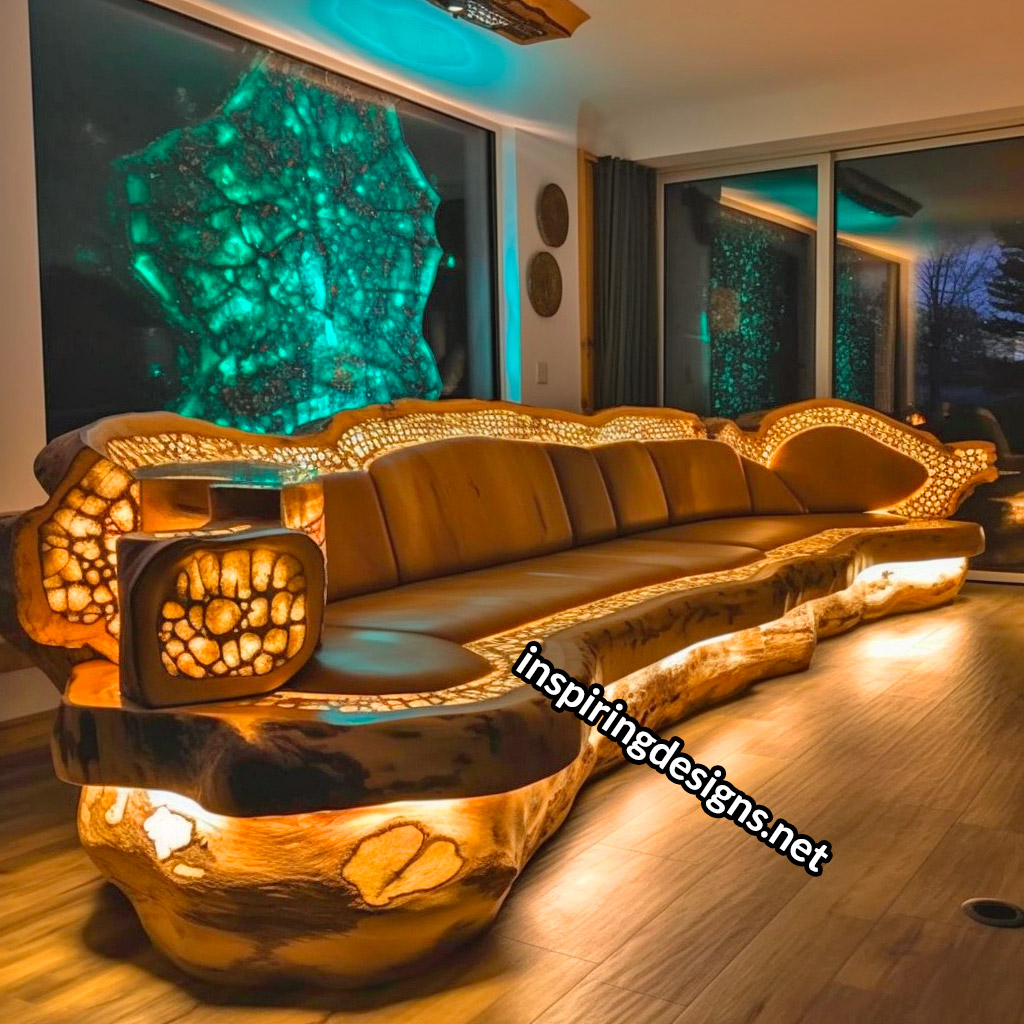 These couches aren't just functional, they're works of art. With their vibrant patterns and unusual design, they bring a whole new level of sophistication to your living room.
It's like having your own personal art gallery, but you can sit on it!
Hardwood logs are the ideal choice for this type of sofa. They're durable, long-lasting, and have a beautiful natural grain.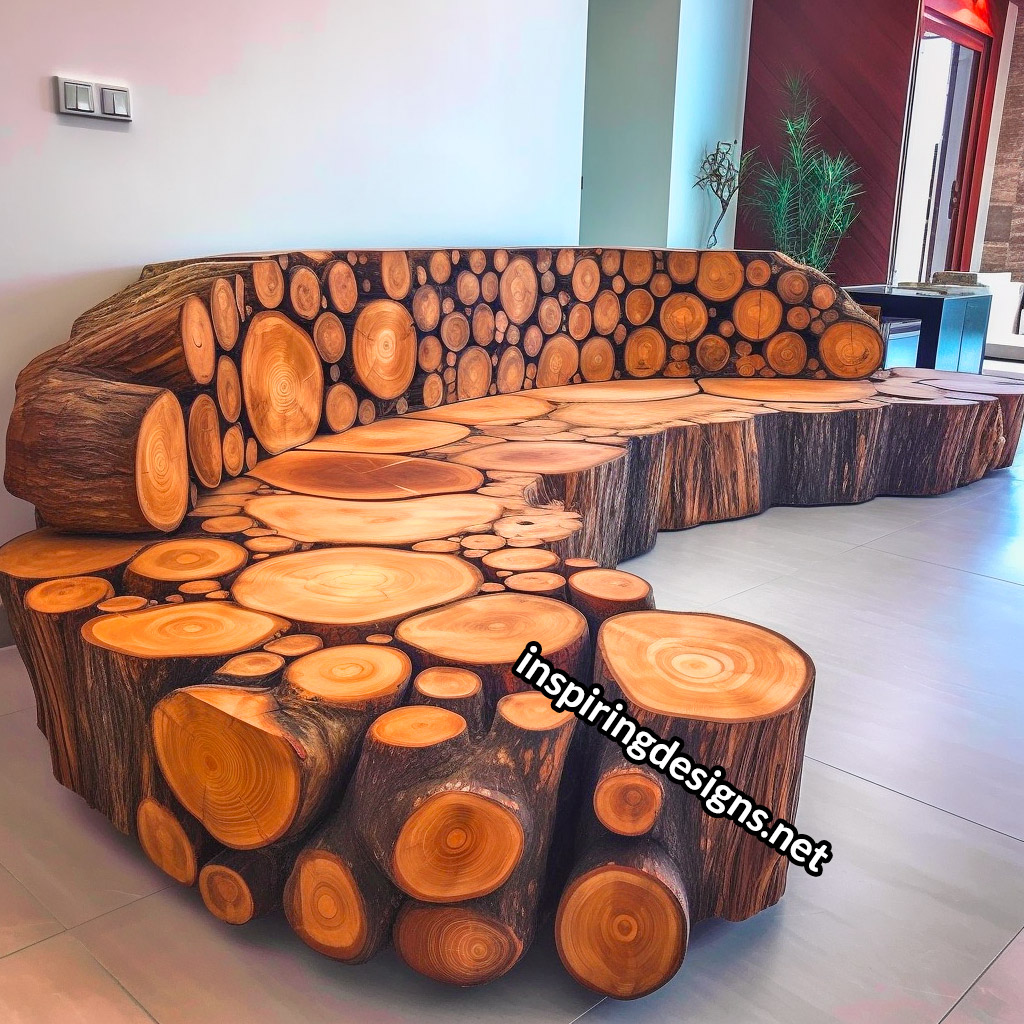 Some popular options include oak, maple, and walnut. Choosing the right wood for your project will ensure a stunning end result that you can enjoy for years to come.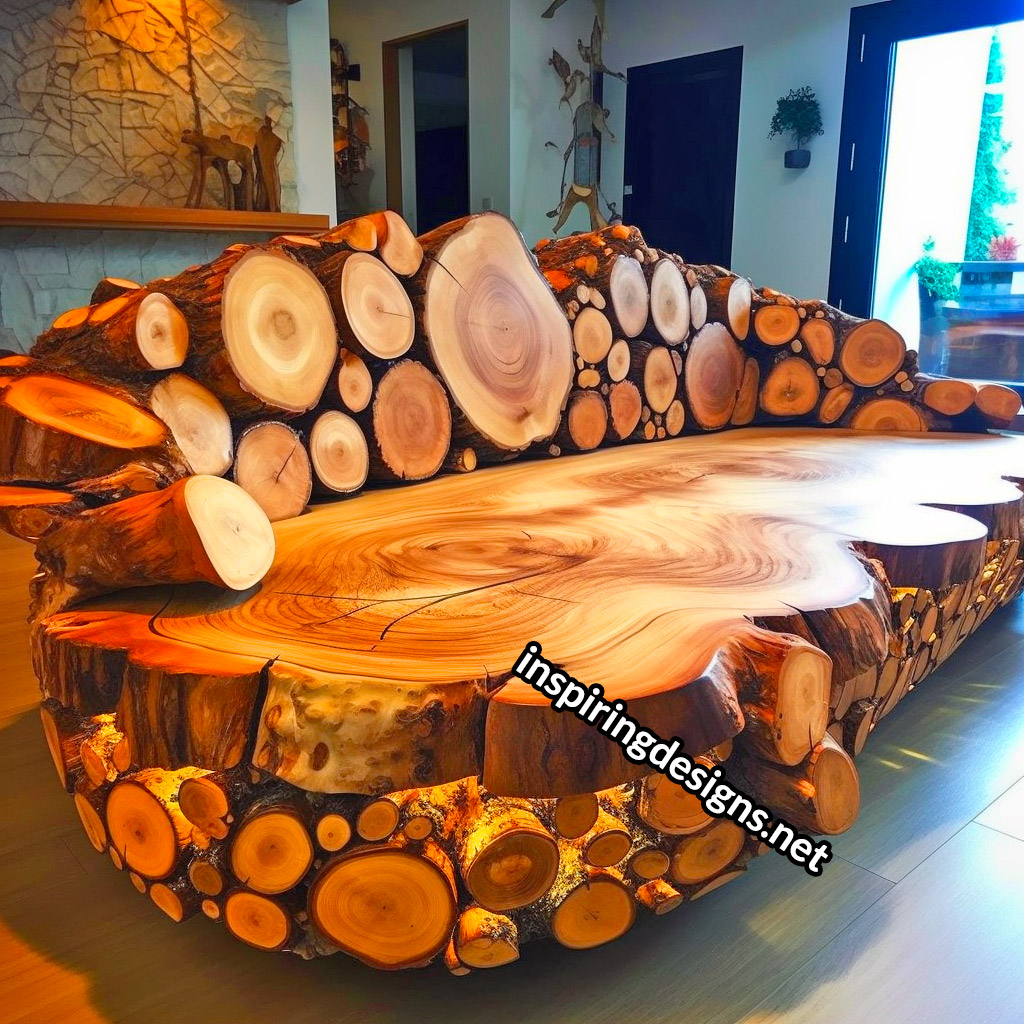 DIY: Crafting Your Own Log and Epoxy Masterpiece
Ready to create your own log and epoxy couch? Here's a quick overview of the hypothetical process:
Gather your materials: logs, epoxy resin, a mold or frame, and any other tools you'll need (e.g., saw, sander, etc.)
Cut the logs to your desired size, making sure they're all roughly the same length.
Arrange the logs in your mold or frame, with the ends pointing upward.
Mix the epoxy resin according to the manufacturer's instructions, and pour it into the gaps between the logs.
Allow the epoxy to cure, following the recommended time on the package.
Remove your log and epoxy creation from the mold or frame, and sand any rough edges or surfaces.
Add cushions or upholstery for extra comfort, and voilà! Your log and epoxy sofa is ready for lounging.
Interior Design Pairings for Your Log and Epoxy Couch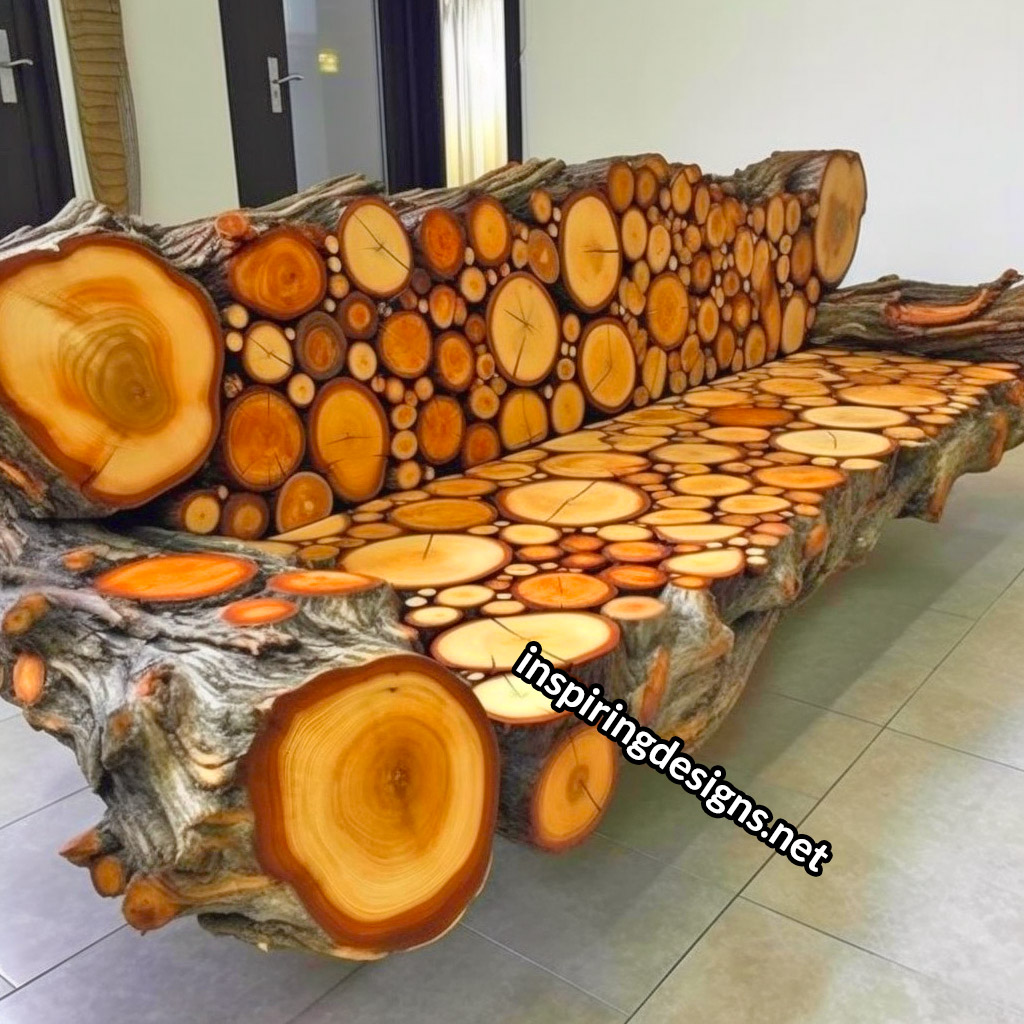 These sofas work best in spaces that balance modern and rustic elements. Consider pairing your log and epoxy creation with sleek, minimalist furniture and décor, as well as natural materials like wood, stone, and plants.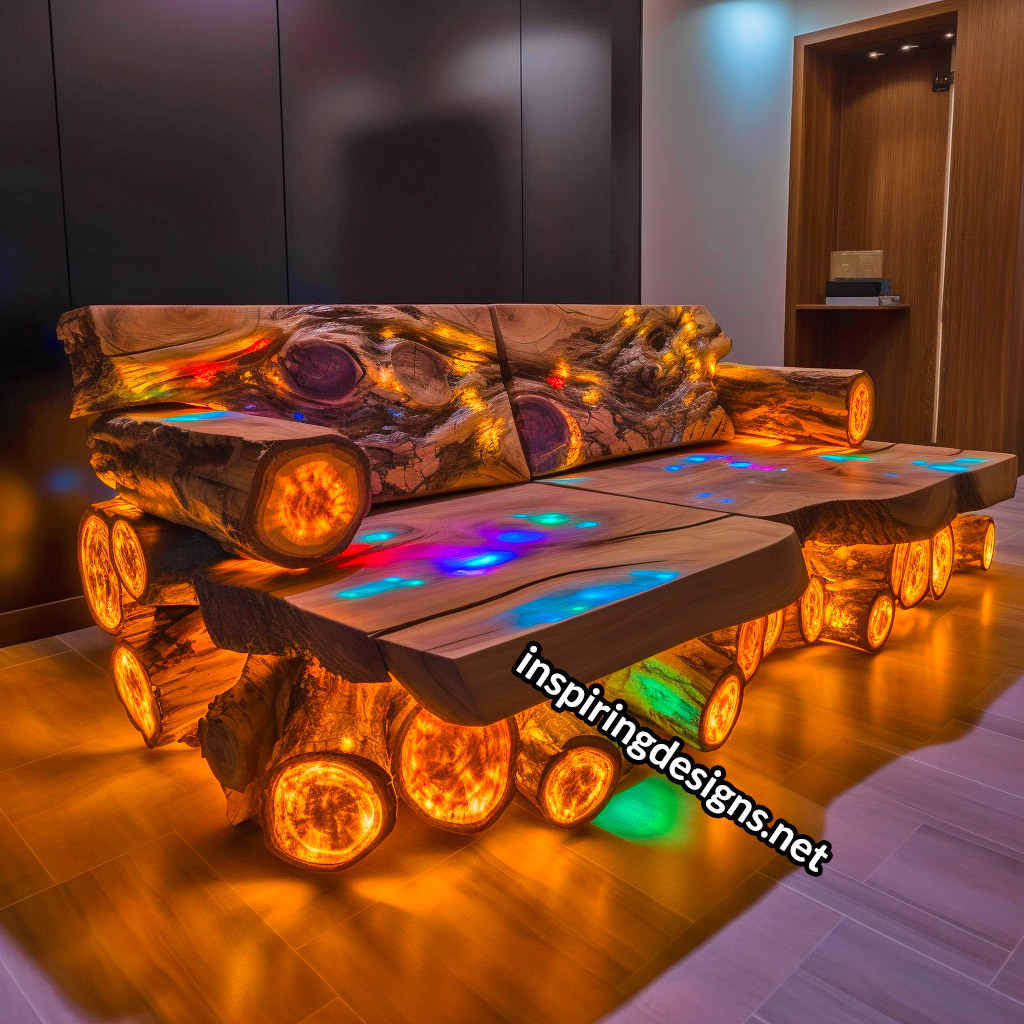 This will create a harmonious, visually interesting space that highlights the unique appeal of your sofa.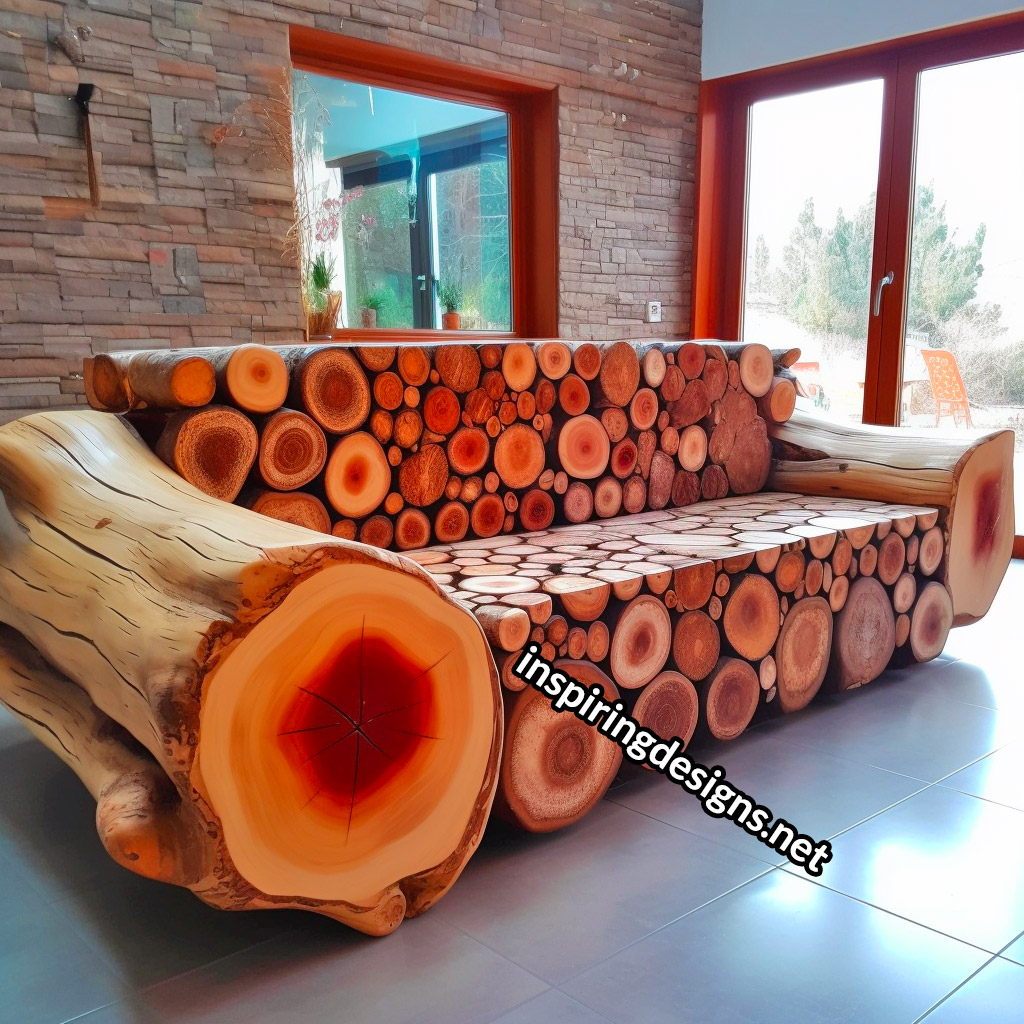 The size and weight of your log and epoxy sofa will depend on the dimensions you choose and the type of wood you use.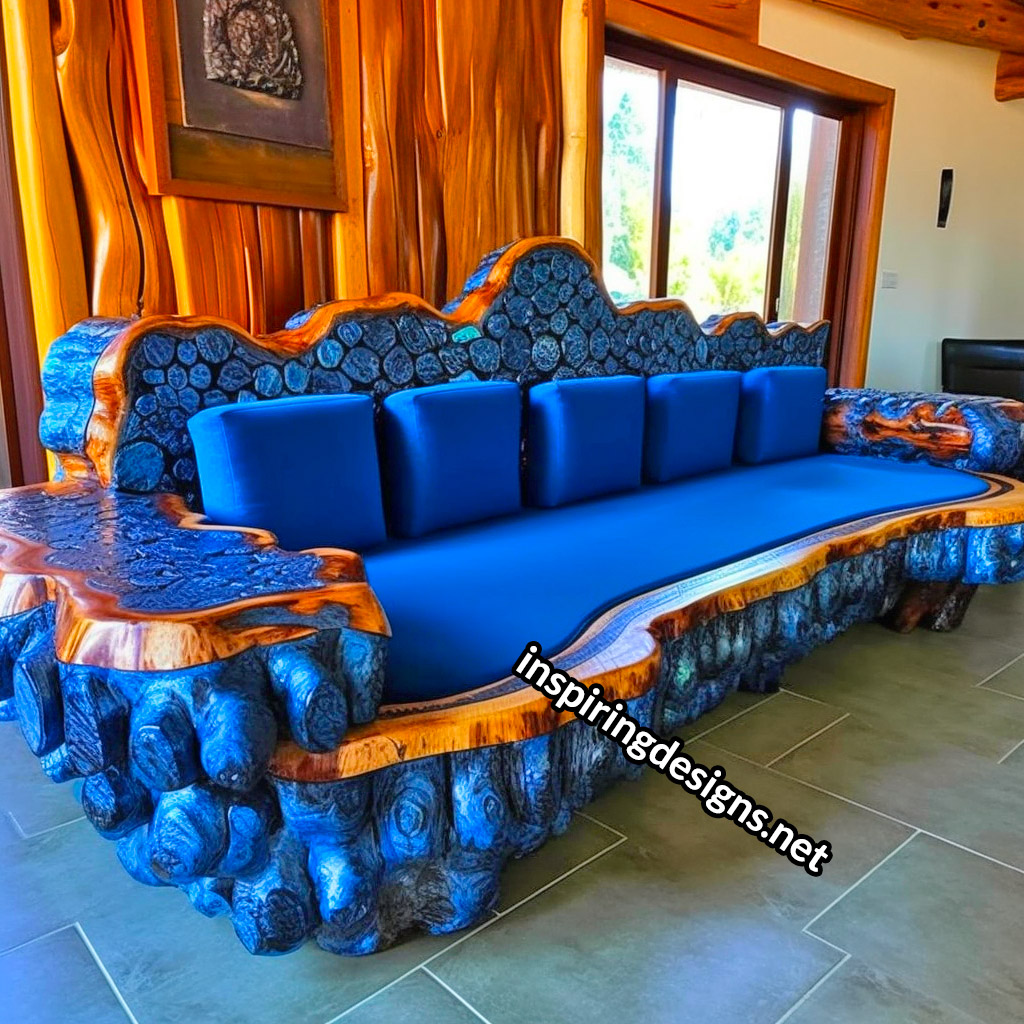 A typical sofa might be around 80 inches long, 35 inches deep, and 30 inches high.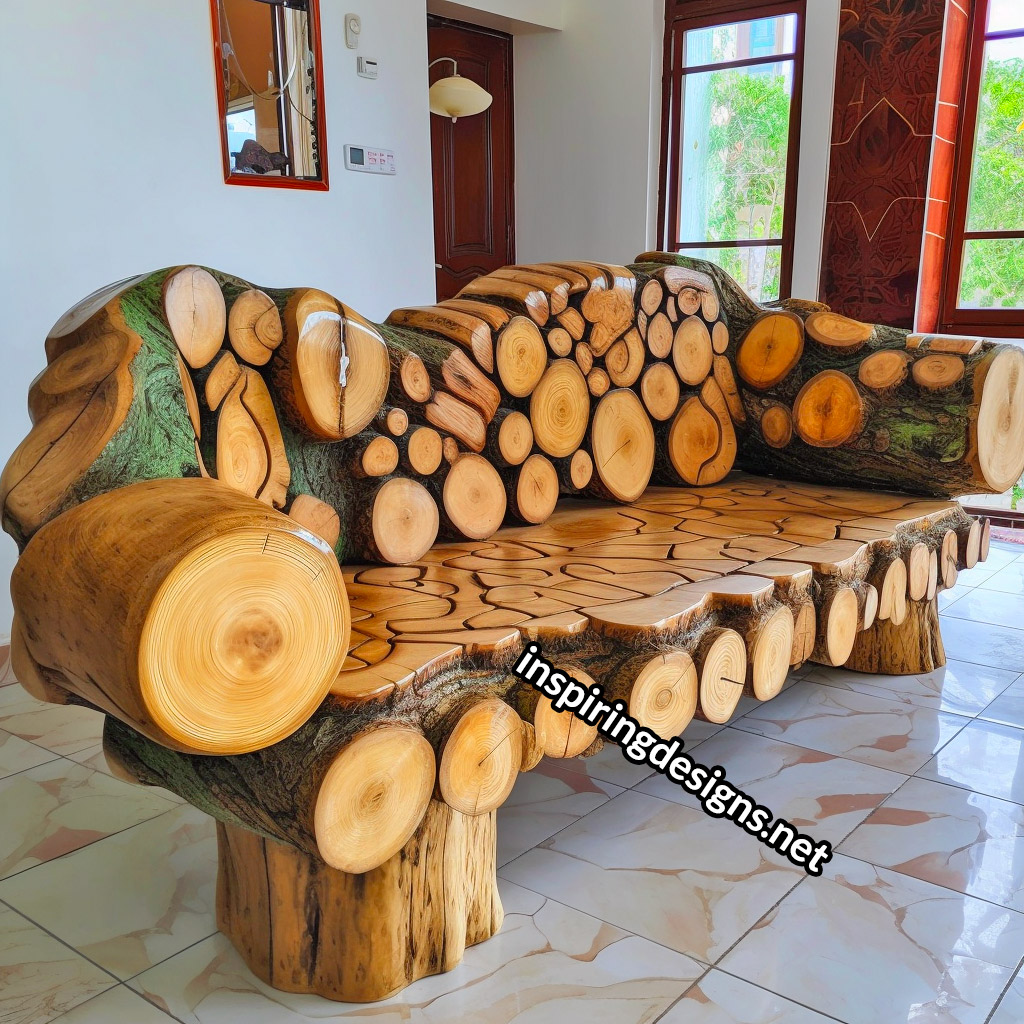 Hardwoods like oak, maple, and walnut can weigh between 40-60 pounds per cubic foot, so a finished sofa could weigh anywhere from 300 to 600 pounds, depending on the amount of epoxy used. Keep in mind that you may need extra support or a reinforced frame for larger or heavier sofas.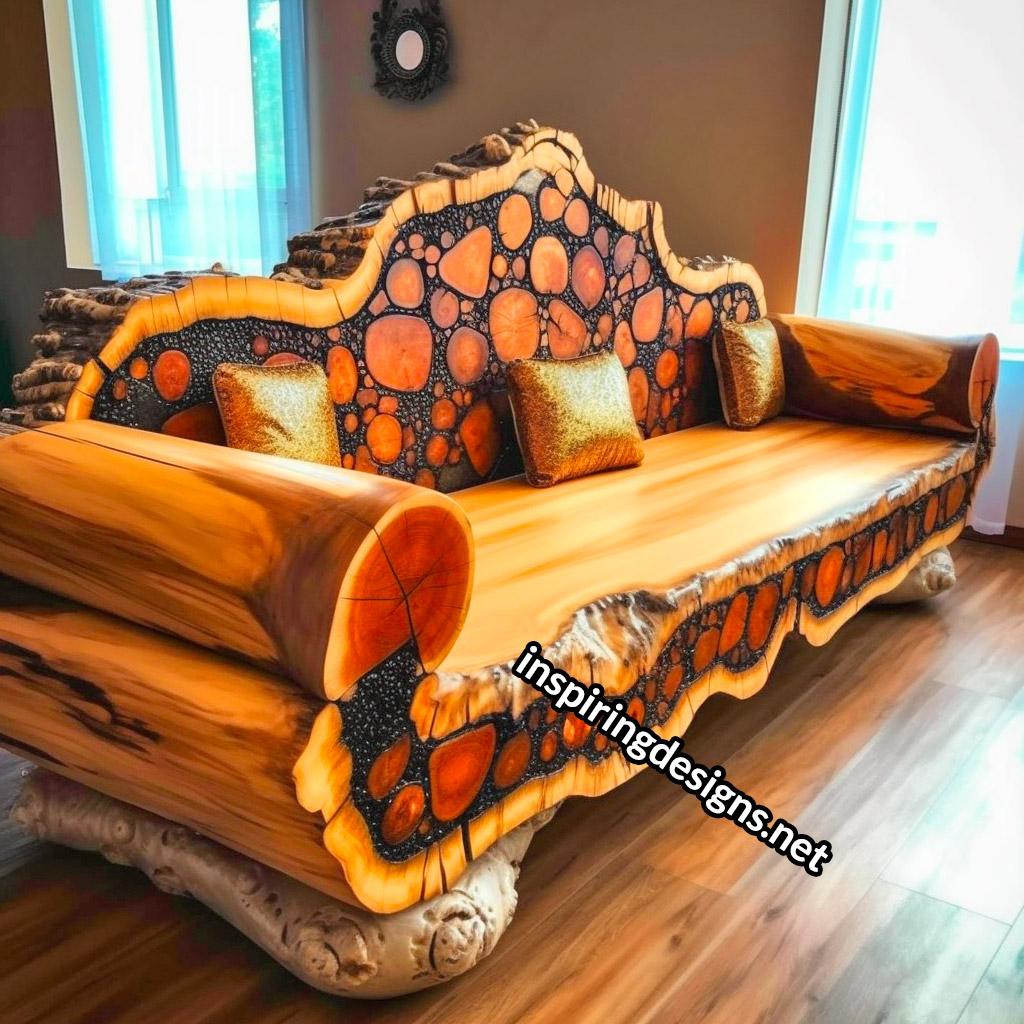 Color, Cushions, and LEDs: Taking Your Log and Epoxy Sofa to the Next Level
Want to further customize your log and epoxy sofa? There are plenty of creative ways to make it even more unique and comfortable. One option is to color the wood logs or epoxy resin, giving your couch a vibrant, personalized touch. You can choose from a wide range of wood stains, paints, or colored epoxy options to create a look that's truly one-of-a-kind.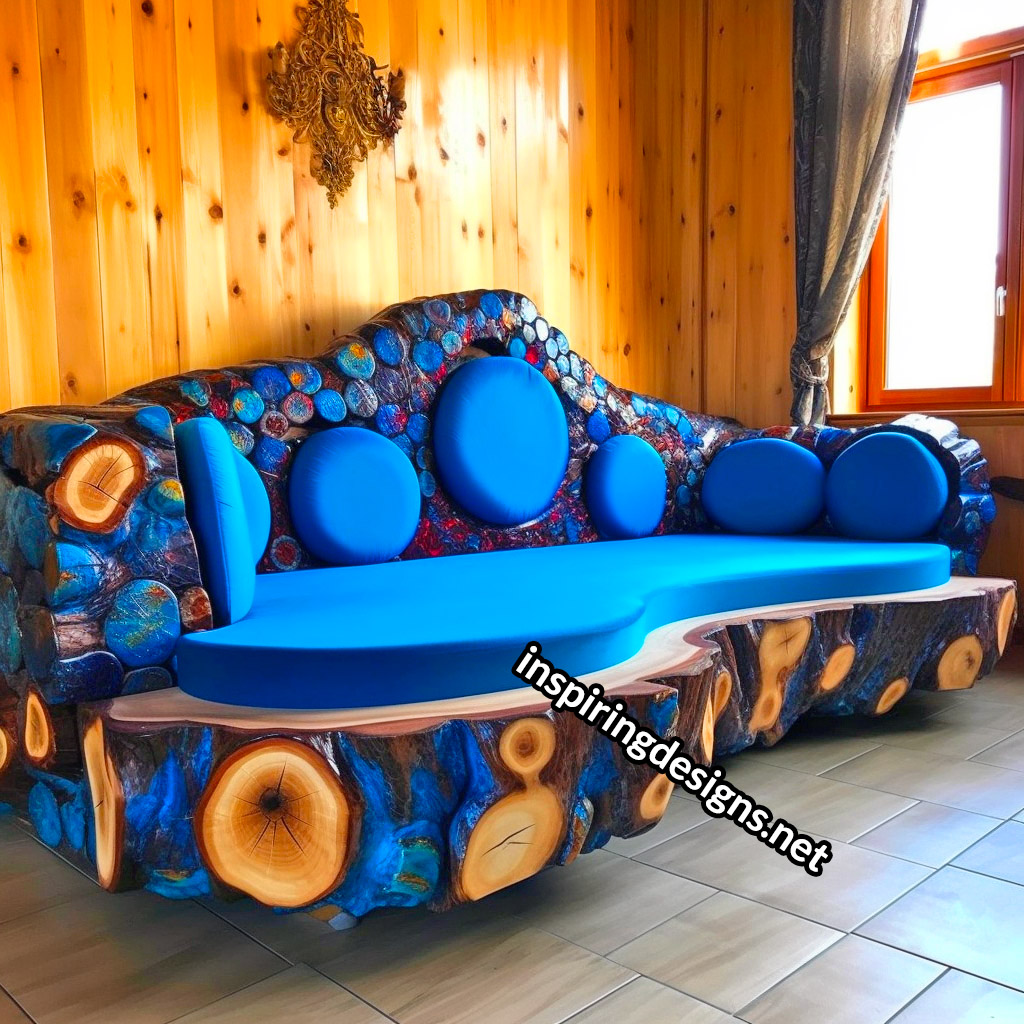 Of course, comfort is key when it comes to any seating area. Adding cushions to your log and epoxy sofa can make a world of difference. Opt for plush, overstuffed cushions in a variety of shapes, sizes, and colors that complement the wood and epoxy design. Not only will this make your sofa more inviting, but it also adds an extra layer of visual interest.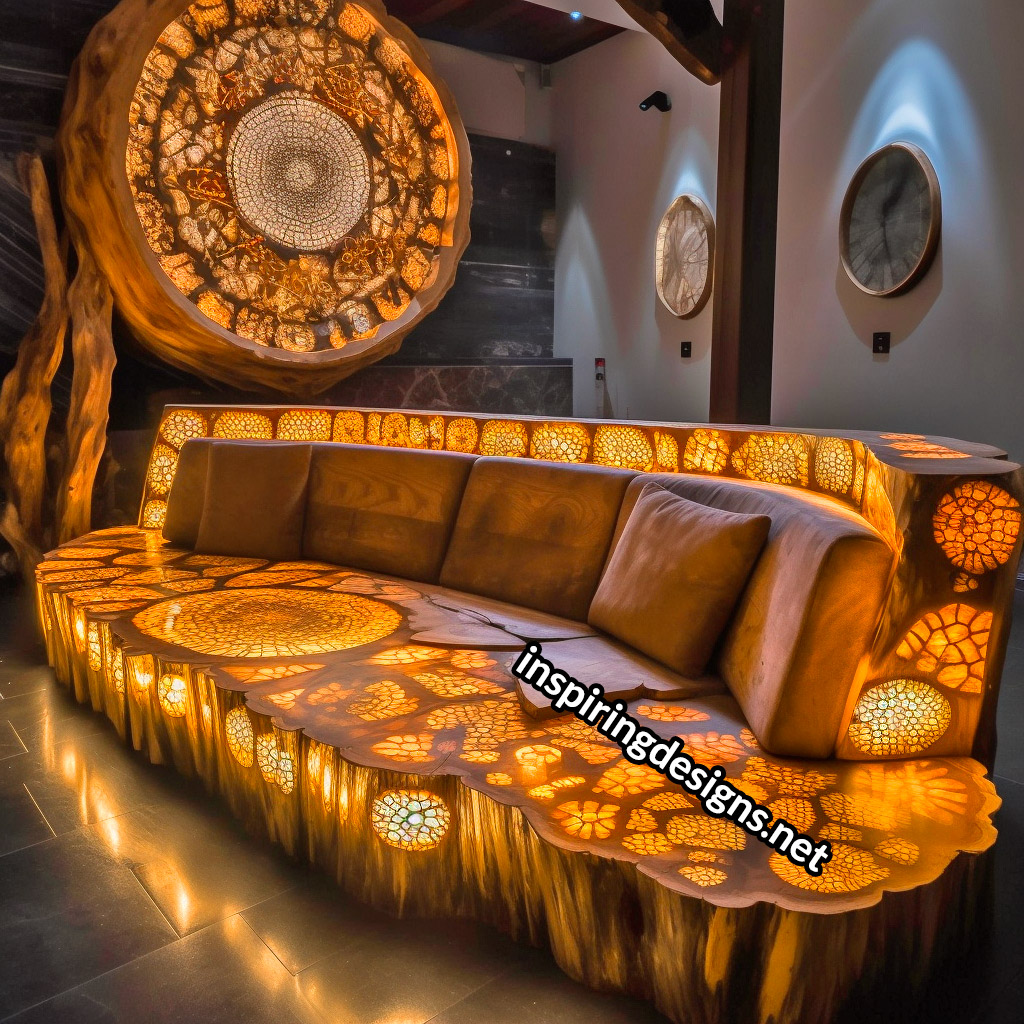 For a truly eye-catching effect, consider incorporating LED lighting into your log and epoxy sofa. You can install LED strips along the edges or embed them within the epoxy resin, creating a mesmerizing glow that's perfect for setting a cozy, relaxing atmosphere at night. Underglow lighting can also make your sofa appear to float, adding a touch of modern flair to your rustic creation.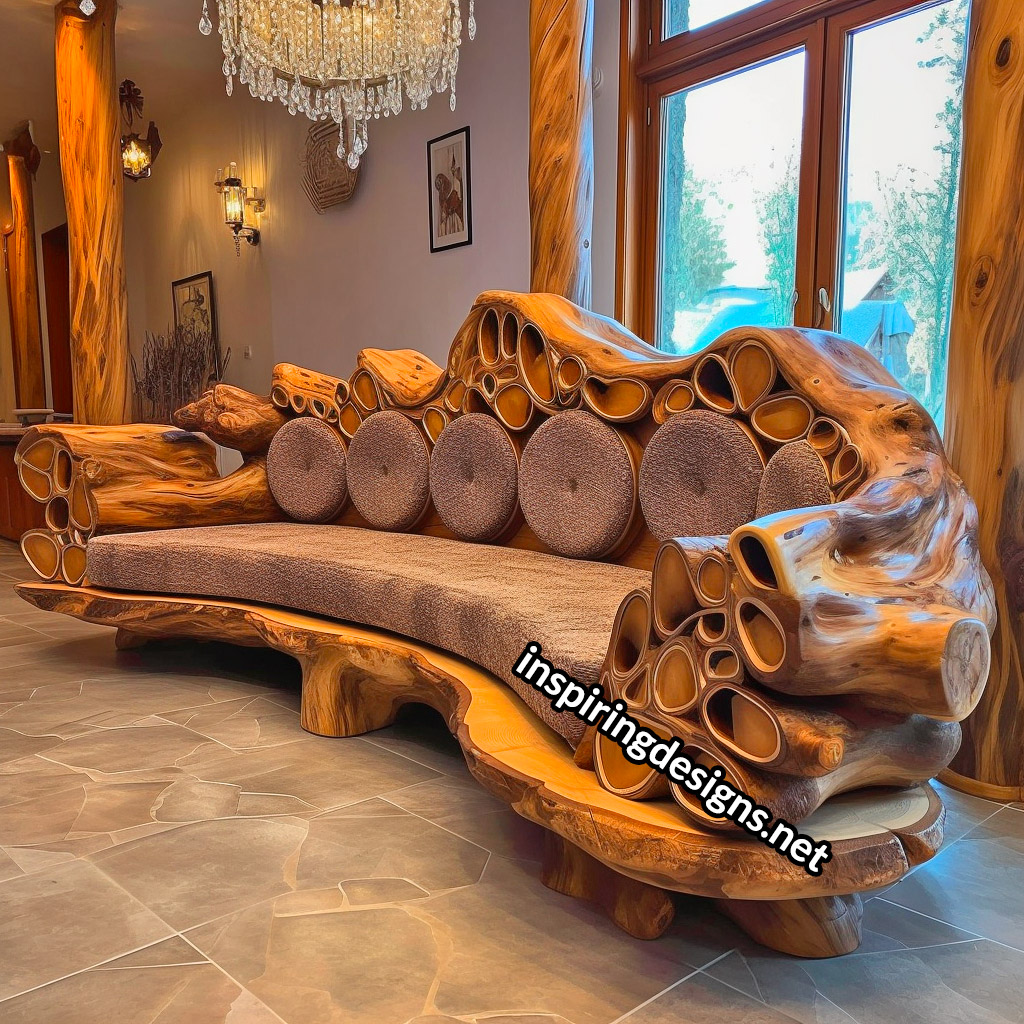 By experimenting with color, cushions, and LED lighting, you can transform your log and epoxy sofa into a show-stopping centerpiece that's as comfortable as it is visually stunning. Embrace your inner designer and let your creativity run wild, crafting a unique seating area that reflects your personal style and taste.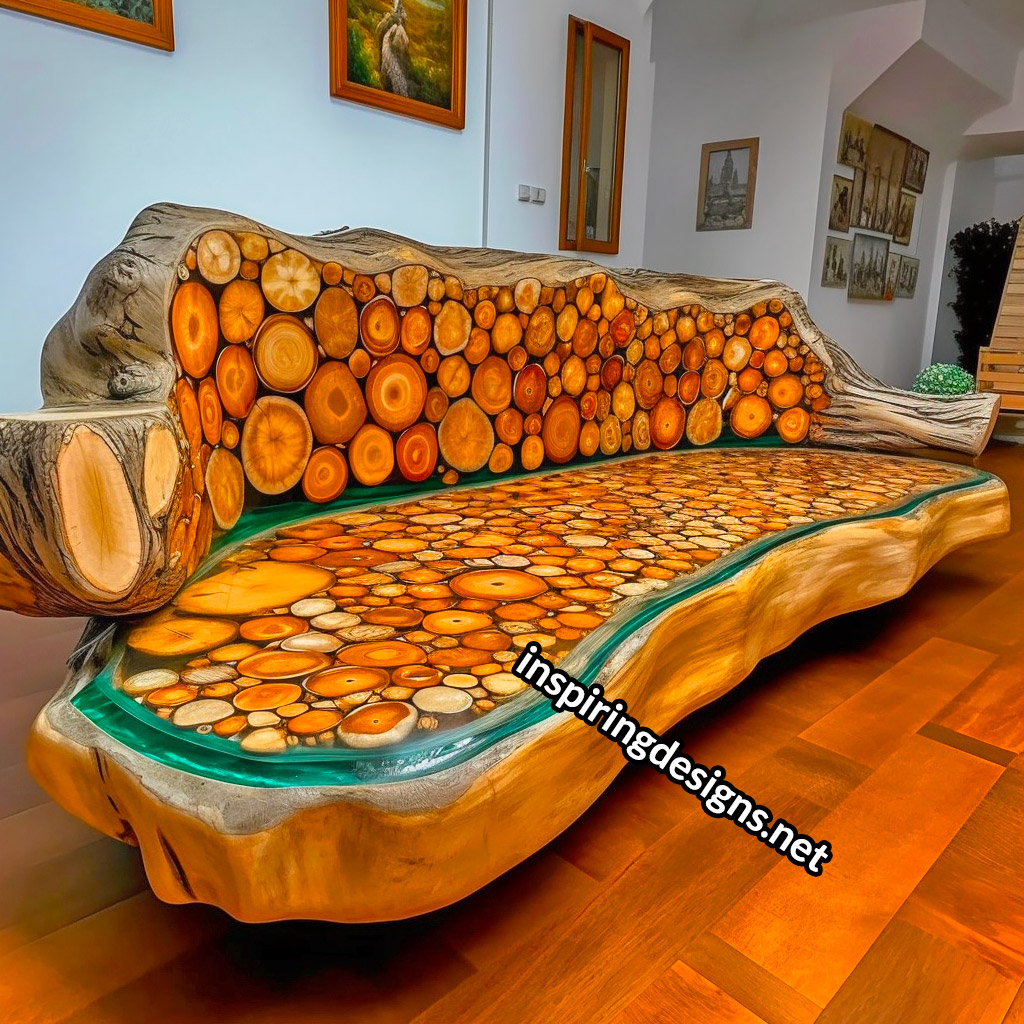 So, are you ready to add a touch of rustic-modern whimsy to your living space? These log and epoxy sofas are more than just a passing trend; they're a unique fusion of art and function