Ahoy there, me hearties! What if I told you that you could set sail to exotic destinations without leaving your own bathroom? No, this isn't the plot of a new fantasy novel; it's the epitome of bathtime luxury: oversized bathtubs that look like pirate ships. Aye, you heard me right, pirate ships!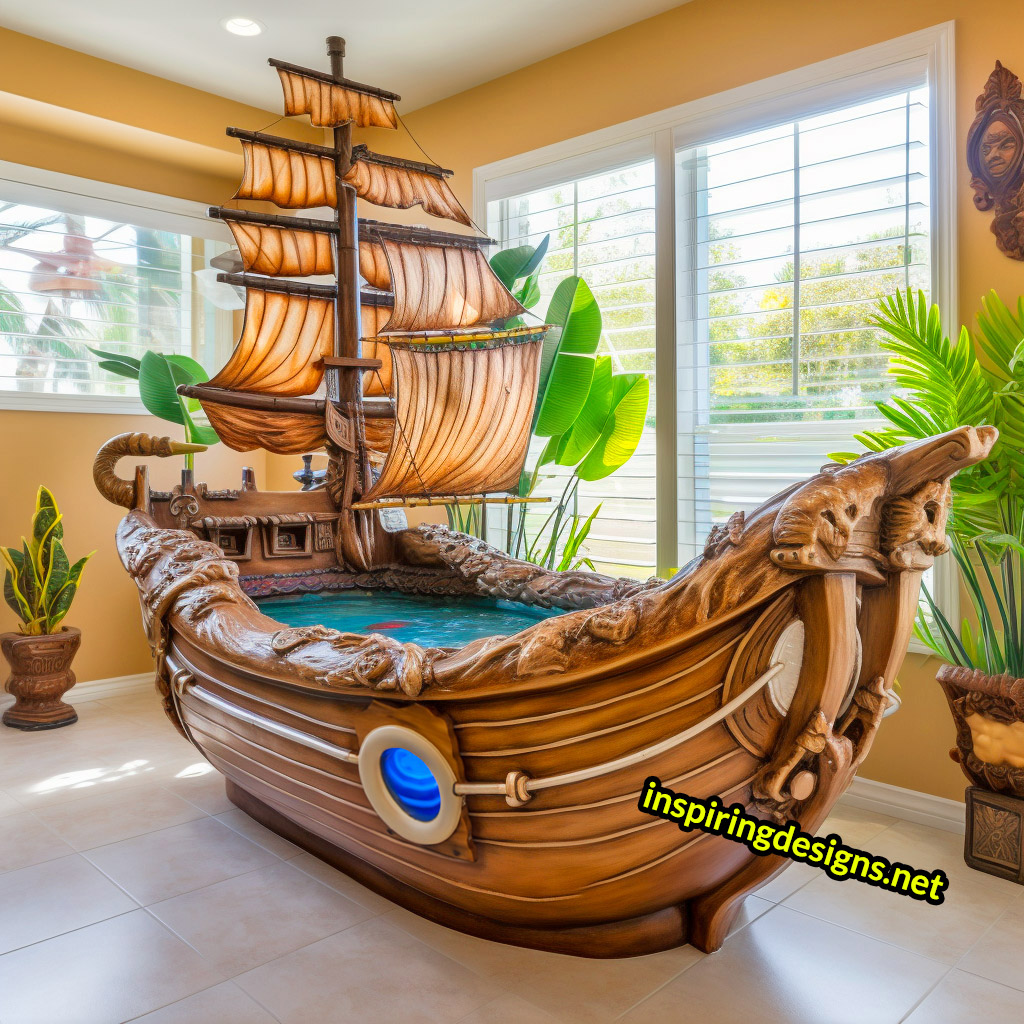 Picture this: masts adorned with sails, billowing as if caught in the trade winds, wooden planks stretching across the bow, and faux cannons poised as if ready for a duel on the high seas. Flags with Jolly Rogers flutter in your imagination, and let's not forget the little details like the ship's wheel, rigging, and a treasure chest (for bath toys, or perhaps, actual treasure).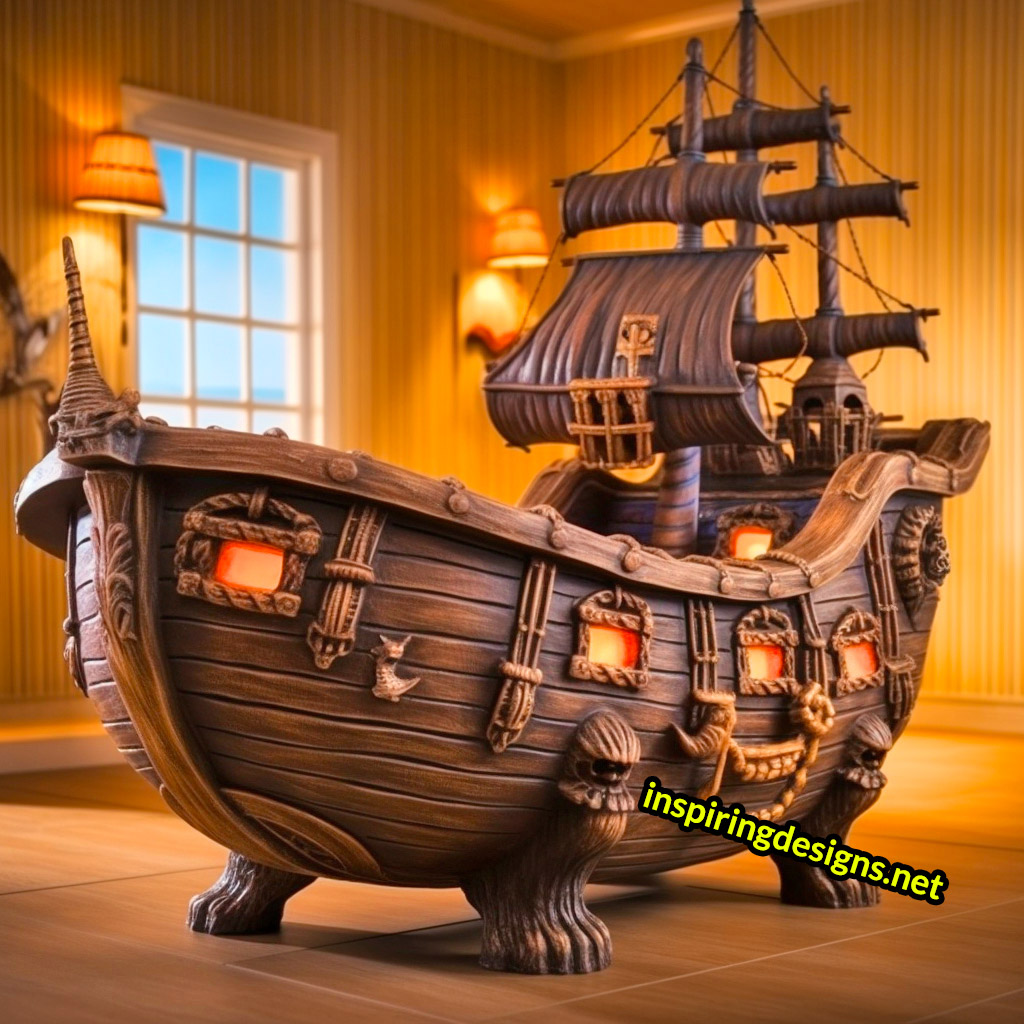 Crafted from a cocktail of materials such as wood, plaster, epoxy, plastic, and various unnameables that only a real shipwright—or bathtub designer—would know, each bathtub boasts a unique, eye-catching design. And just like the pirate ships of yore, these tubs have a heavily weighted base, ensuring they won't tip over, even if you decide to stage a naval battle with rubber ducks.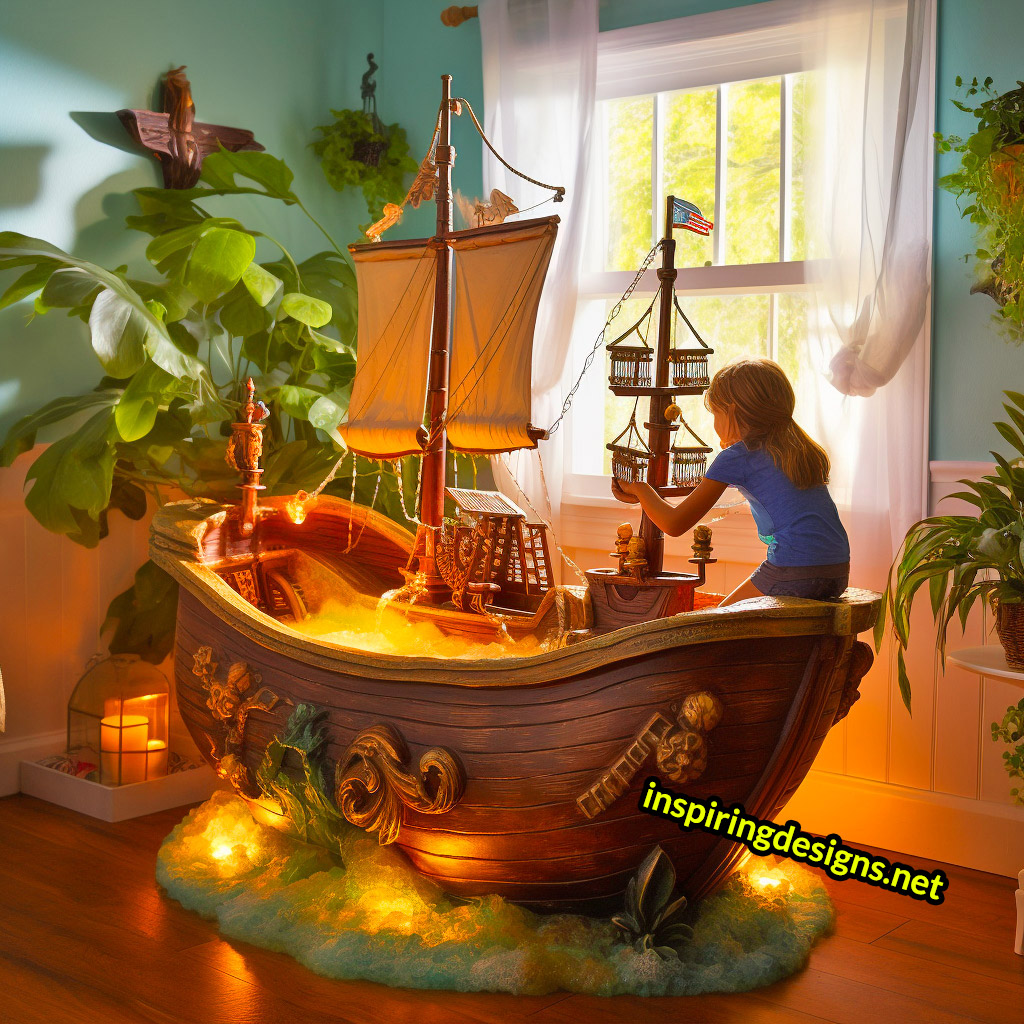 Now, you may be thinking: Is this a bathtub or a maritime museum exhibit? Well, why not both? Apart from its obvious utility as a bathtub, it also doubles as a functional piece of art. Imagine the Instagram photos! "#BathingLikeAPirate"—it could trend, really.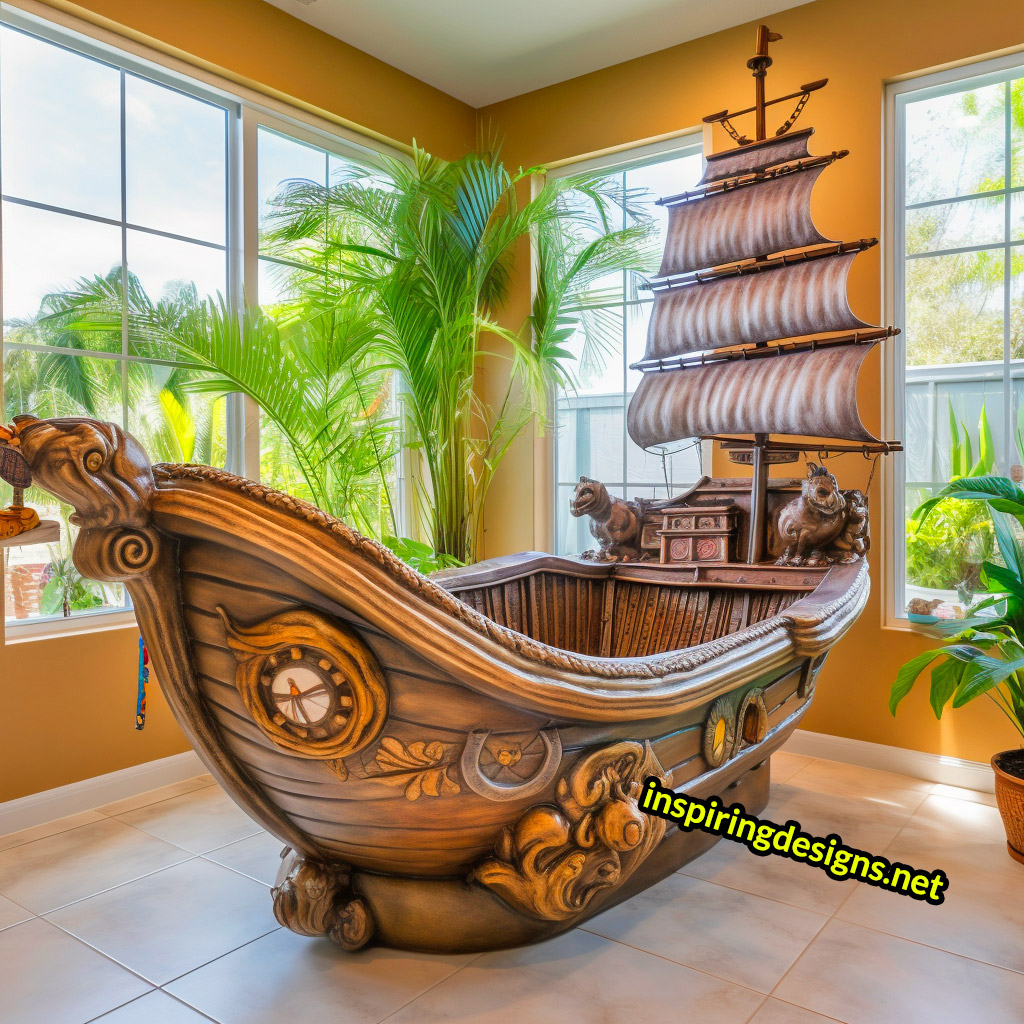 Who needs this grandiose oceanic masterpiece in their lives? Well, it's perfect for pirate enthusiasts, ship aficionados, or basically anyone who appreciates a touch of fantasy and whimsy in their daily routines. No one can resist the allure of such an extravagant fixture; it's an immediate conversation starter. "Oh, you have a claw-foot tub? That's cute. I have a PIRATE SHIP."
In terms of interior design, you'd think this nautical novelty would require a bathroom the size of a pirate's cove, but you'd be wrong. These bathtubs vary in size, and most are built to fit snugly into a space measuring between 6 to 9 feet long.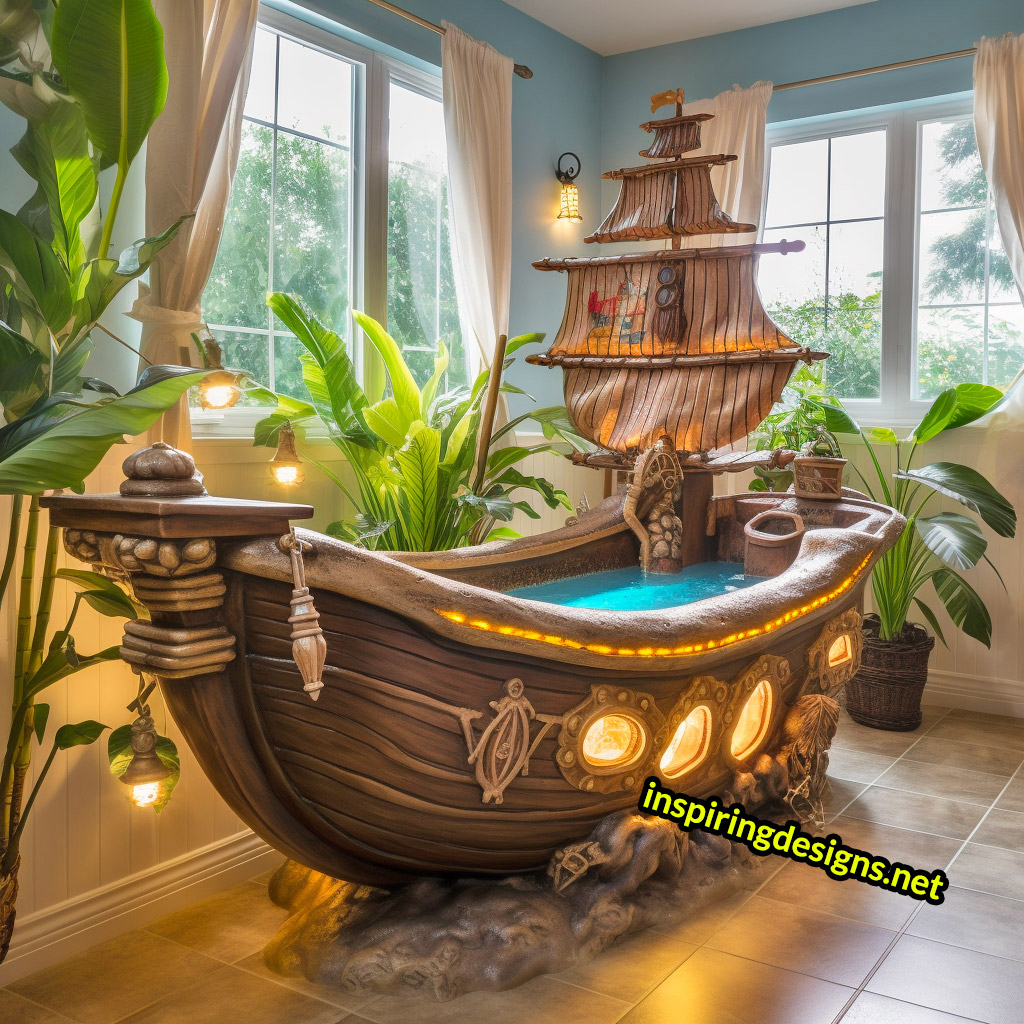 And the masts—oh, the masts!—they majestically tower up to 9 feet in height. Of course, this works best in bathrooms that echo the themes of luxury, adventure, or even rustic charm. Antique maps on the walls, maybe some maritime antiques scattered about, and you'll be all set!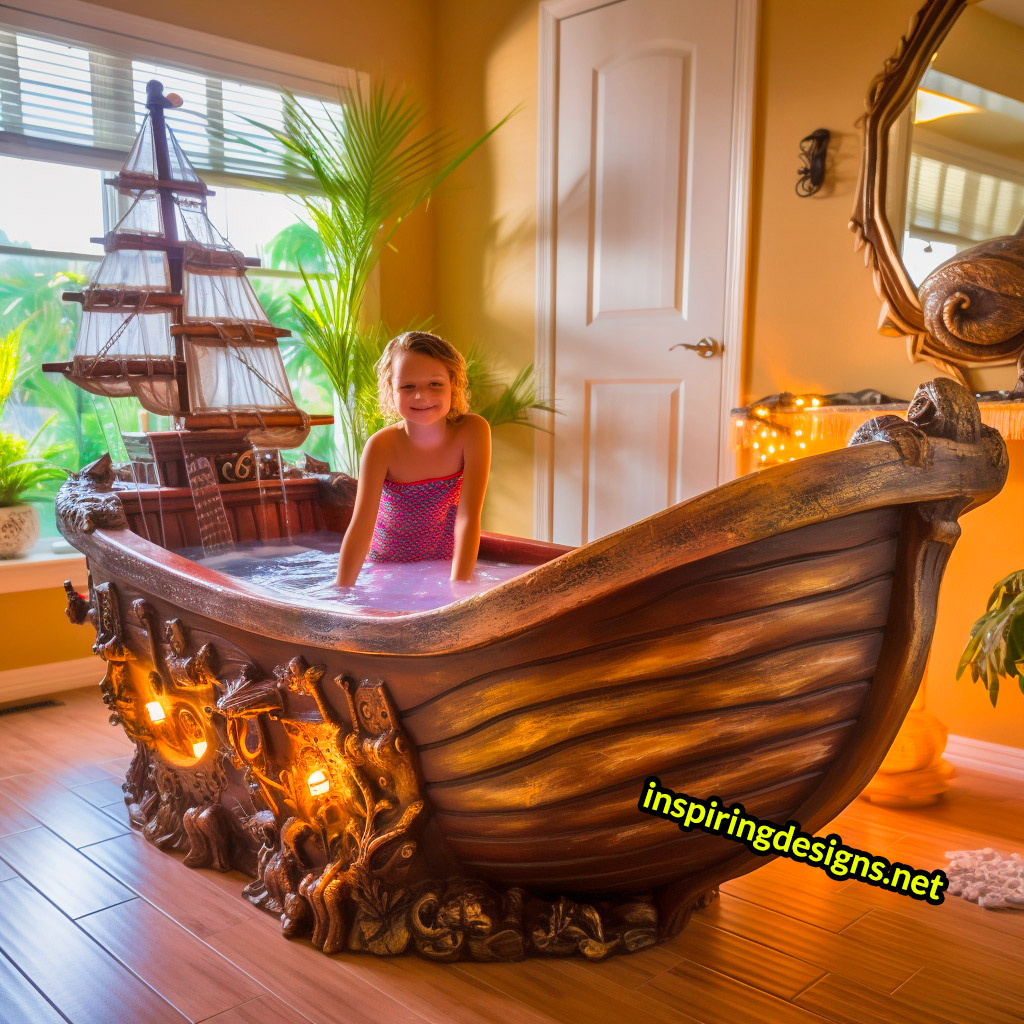 For those who want a dash of modernity with their maritime experience, some models come with integrated LED lighting, creating an ethereal underwater glow for your evening soak. Imagine the ambiance of bioluminescent plankton without the need to venture into the open ocean. Ah, the pirate's life, but with spa-like tranquility.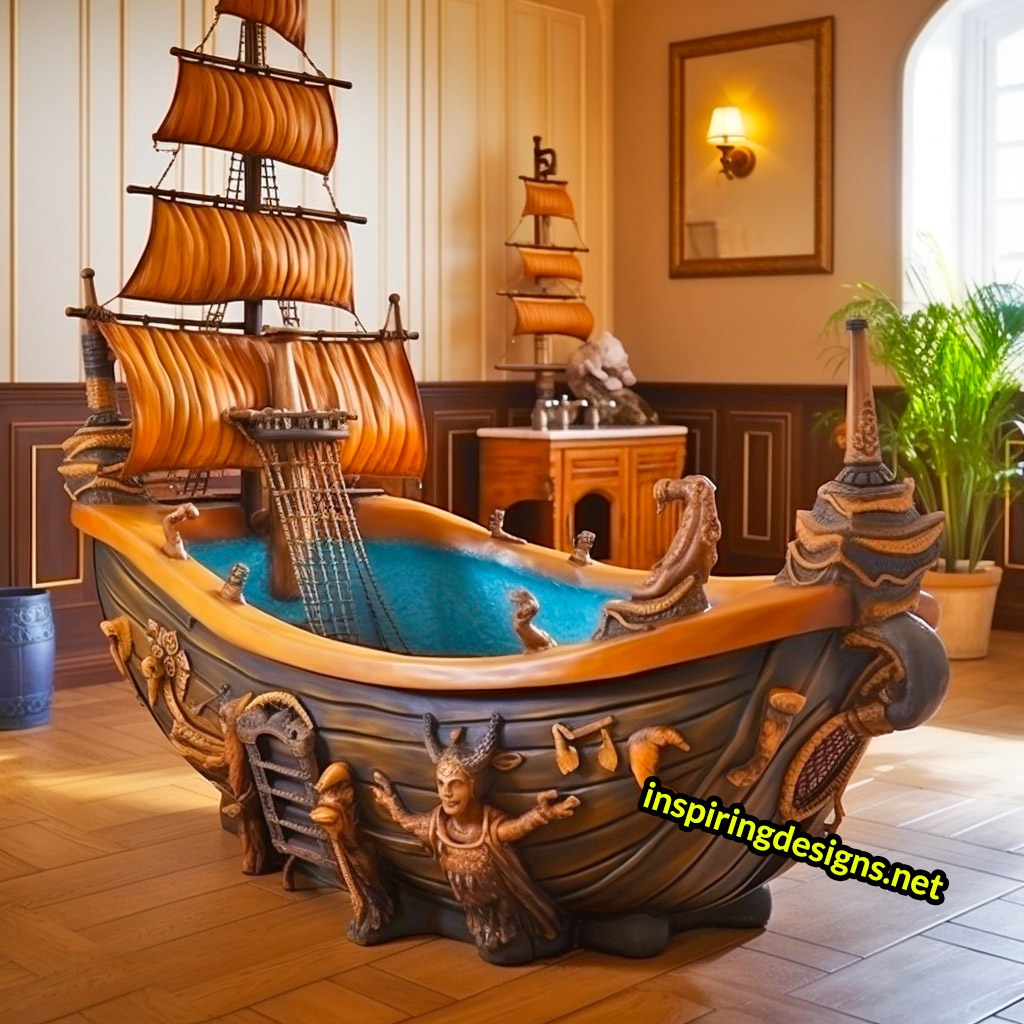 And just when you thought it couldn't get any better, some bathtubs feature windows for an inside look from the outside. A voyeuristic peek into your own luxurious soak, or a fun way for kids to make believe they're looking into Davy Jones' locker—it's up to you how to narrate that adventure.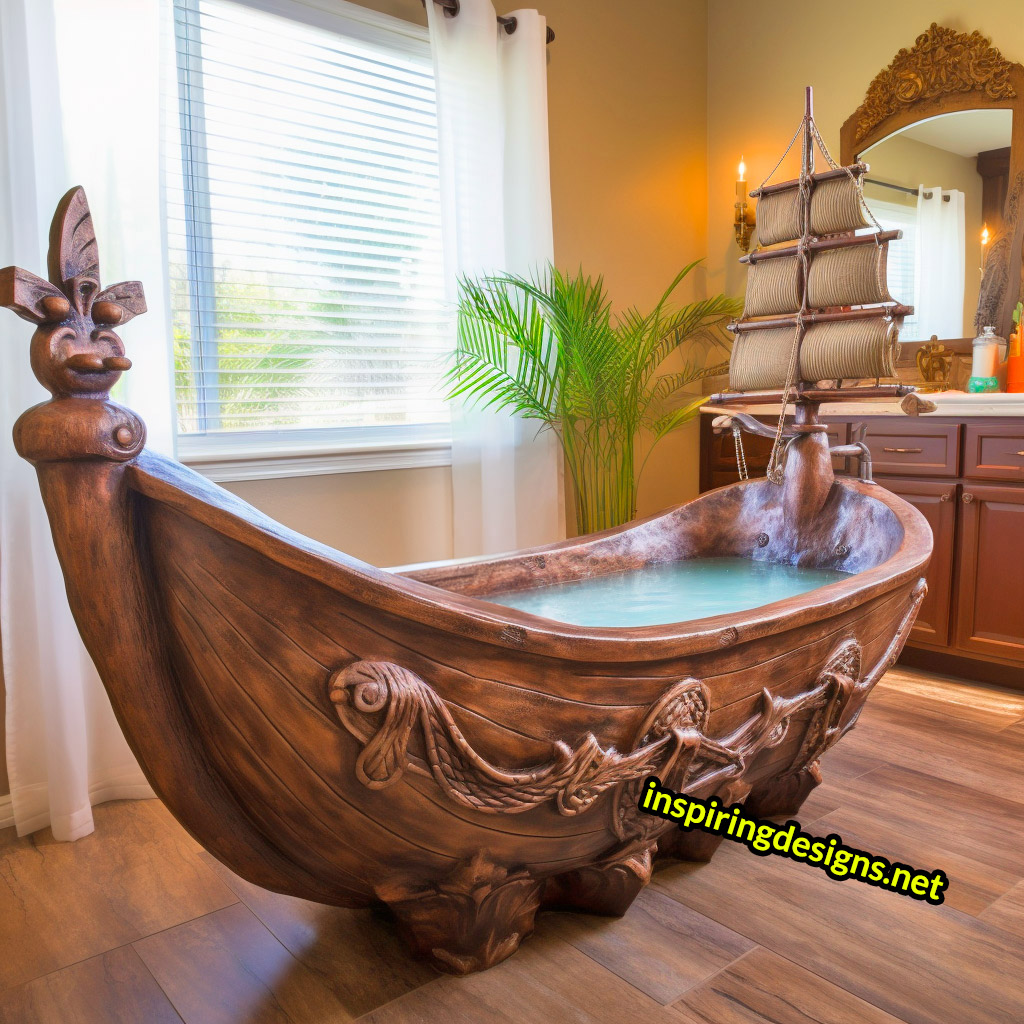 In a sea of standard and dull bathroom fixtures, these pirate ship bathtubs are the ultimate treasure. Each one is a one-off creation, lovingly crafted for a unique bathing experience. No two look exactly alike, ensuring your bathroom becomes the jewel of your home, or maybe even the Seven Seas.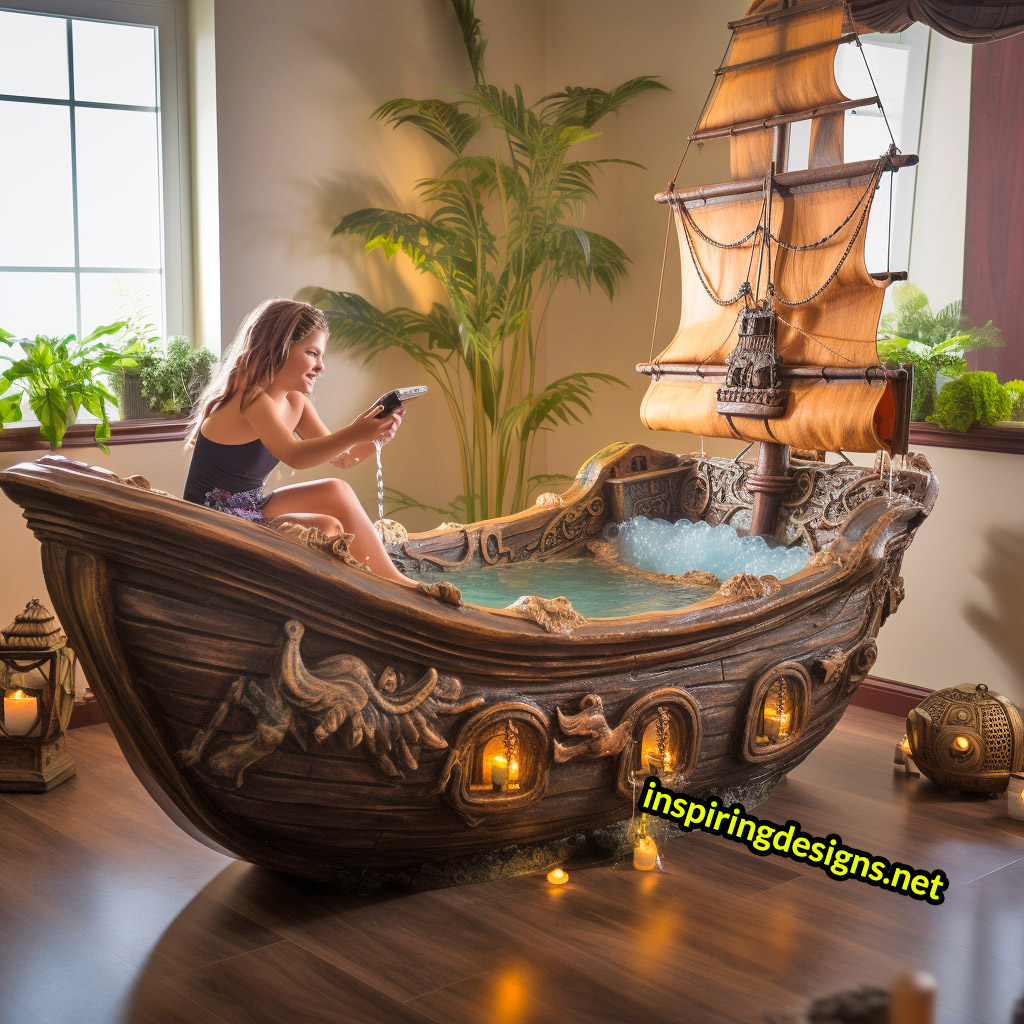 So why settle for a run-of-the-mill tub when you could be the captain of your own bathtime adventure? A pirate ship bathtub is more than just a fixture; it's a statement. A statement that says, "I love luxury, I love adventure, and yes, I wouldn't mind a parrot on my shoulder while I shampoo."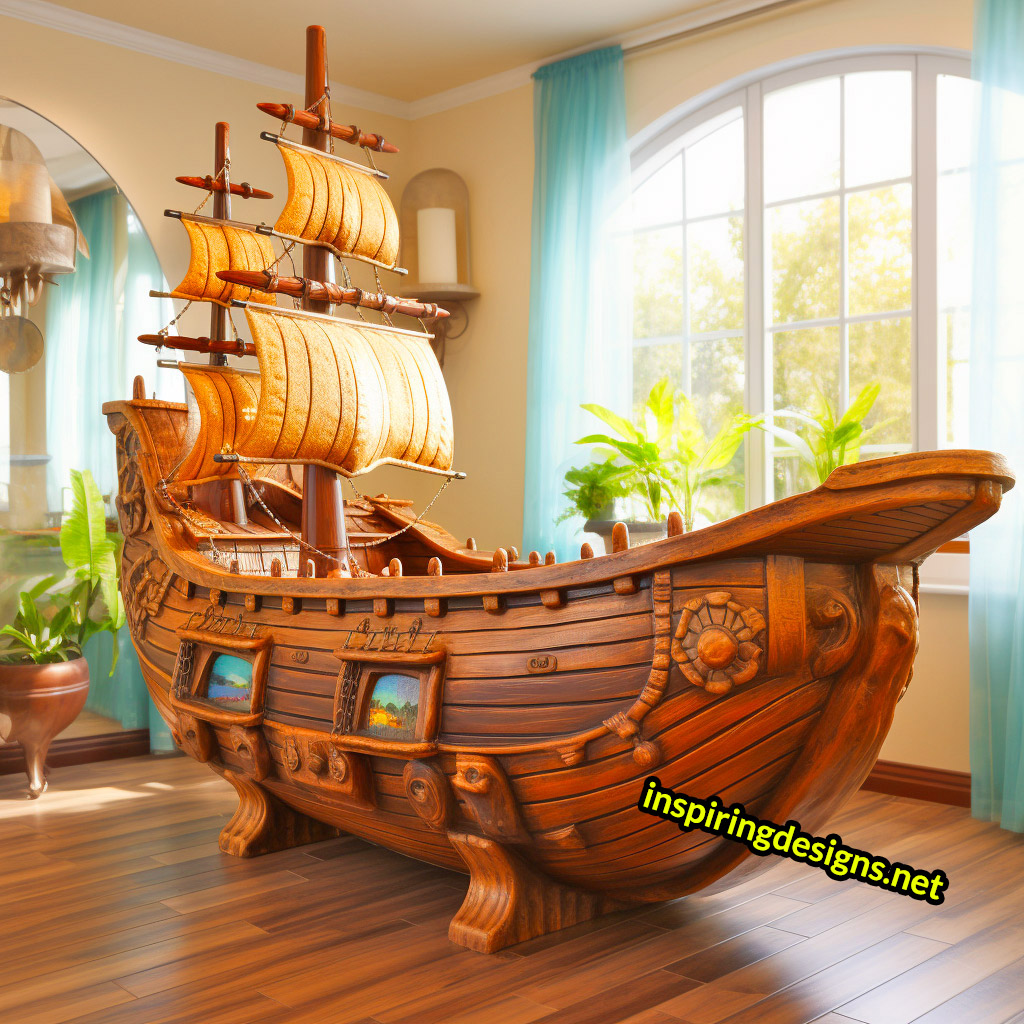 Ready to set sail? Shiver me timbers, of course you are!