Bathtubs. You think you know them, right? Gleaming porcelain ovals or squares that sit quietly in your bathroom? Think again! The world of bathtubs has just taken an extraordinary leap into the world of art, luxury, and personality. And it's all thanks to the fantastic material called epoxy.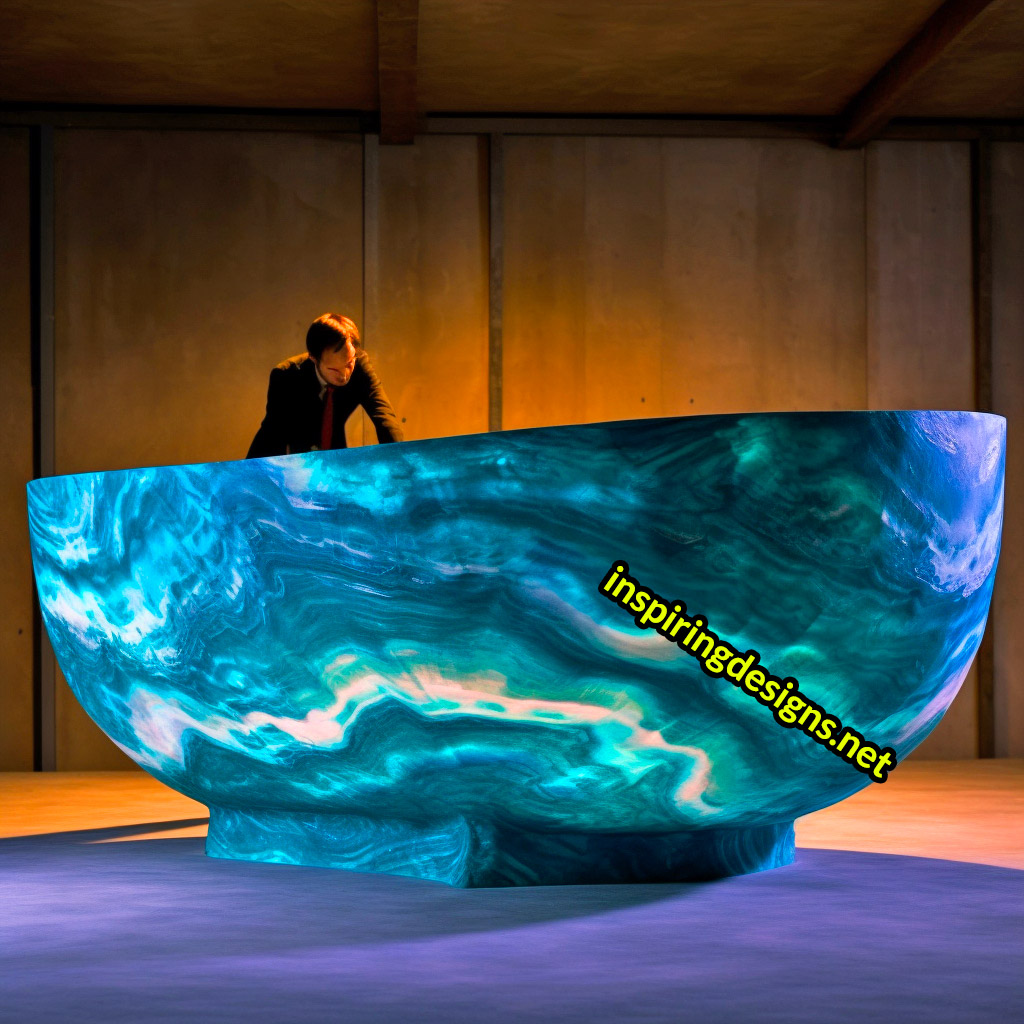 Now, what's so fantastic about these epoxy bathtubs, you ask? Buckle up, because you're in for a wild ride of design and creativity. Each epoxy bathtub is a bespoke piece of art.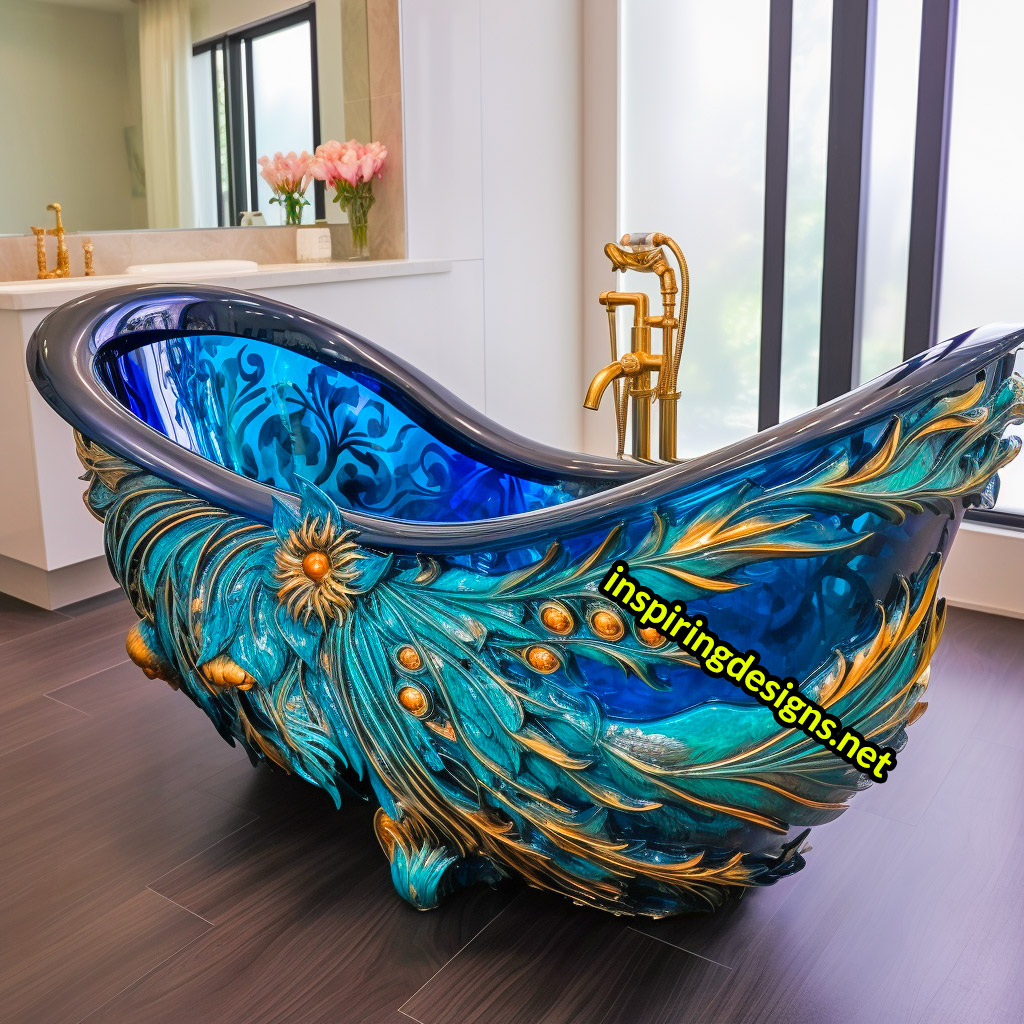 That's right, no two are the same, and they range in transparency from a demure opaque to a tantalizing "I can see you in there" transparent. Intrigued? Let's dive in!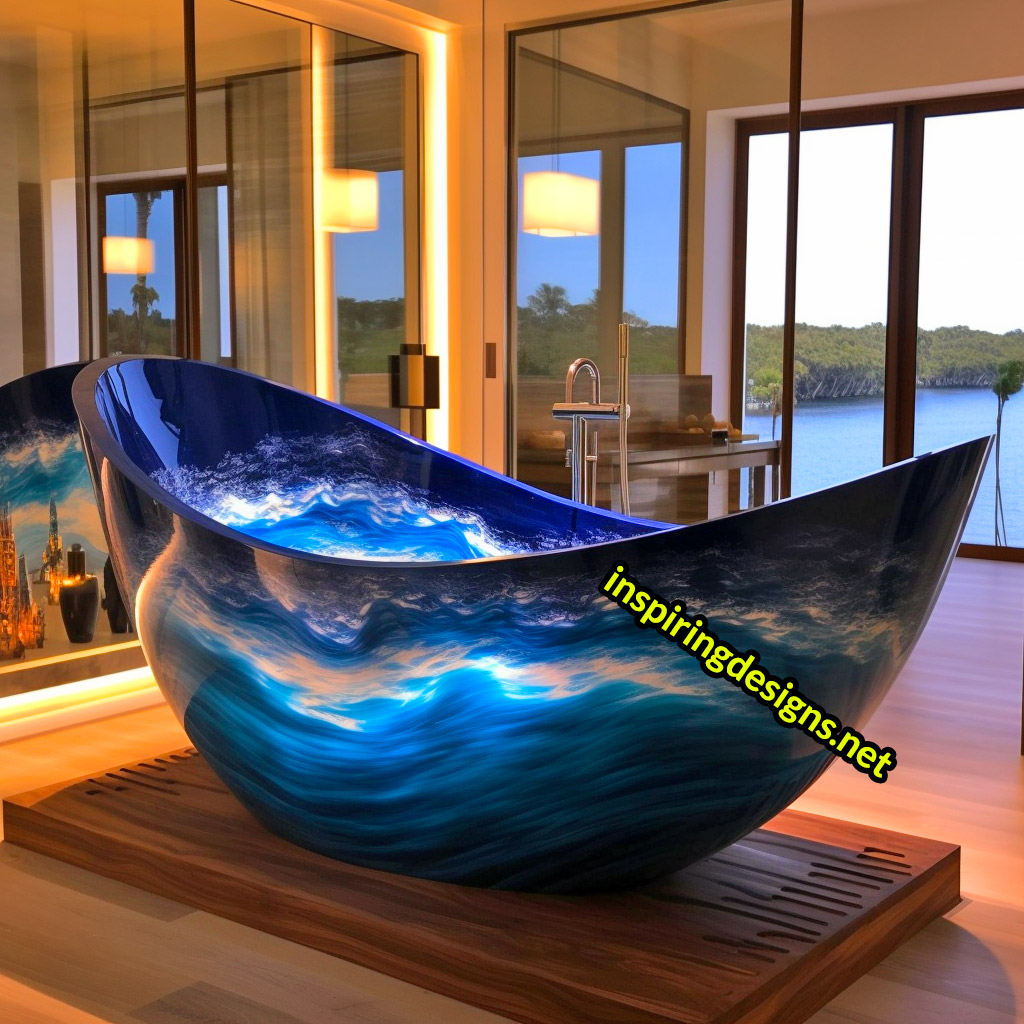 Epoxy bathtubs are completely handmade by skilled artisans. Not just a blend of epoxy, but a combination of materials like wood, metal, acrylic, fiberglass, and more. The design possibilities? Endless.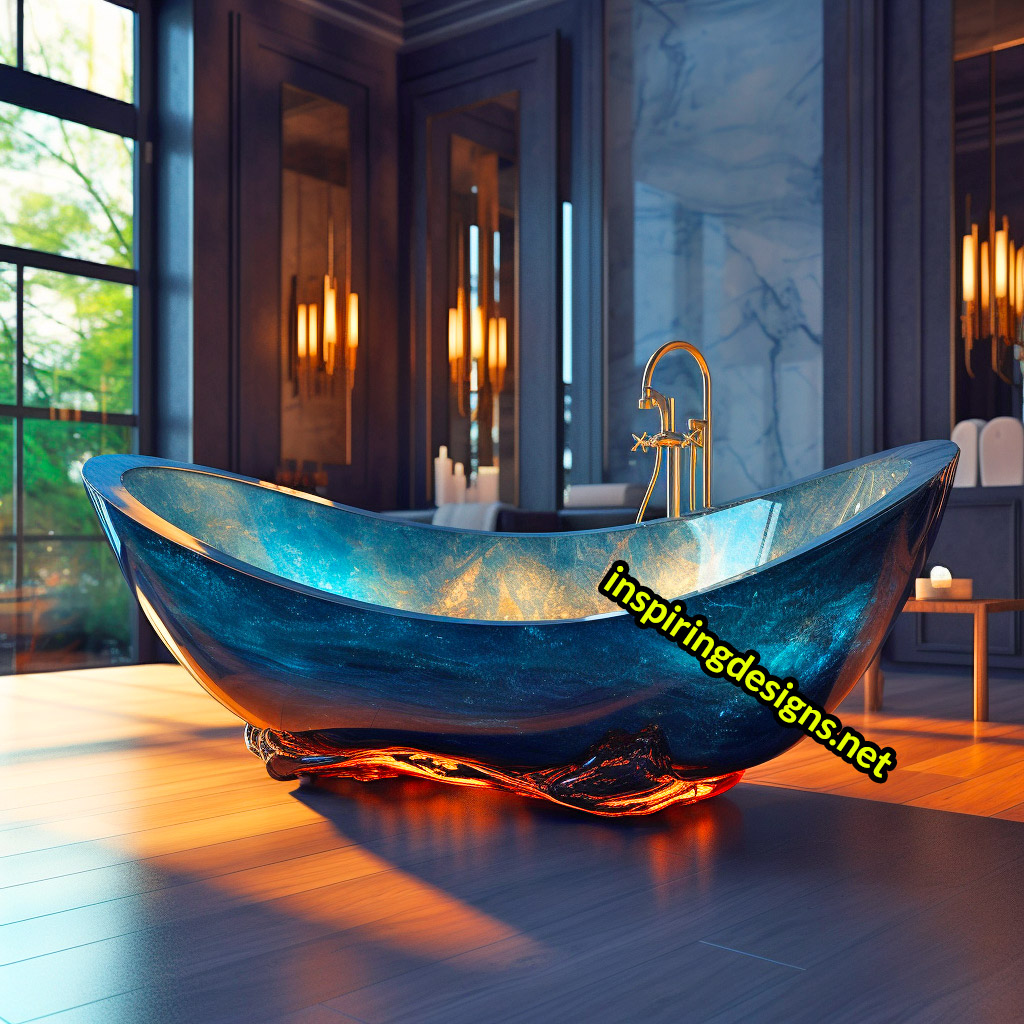 From tranquil beaches to roiling ocean waves, majestic animals to ethereal trees, even the far reaches of outer space! Your bathroom could be the canvas for the most stunning piece of functional art you've ever owned.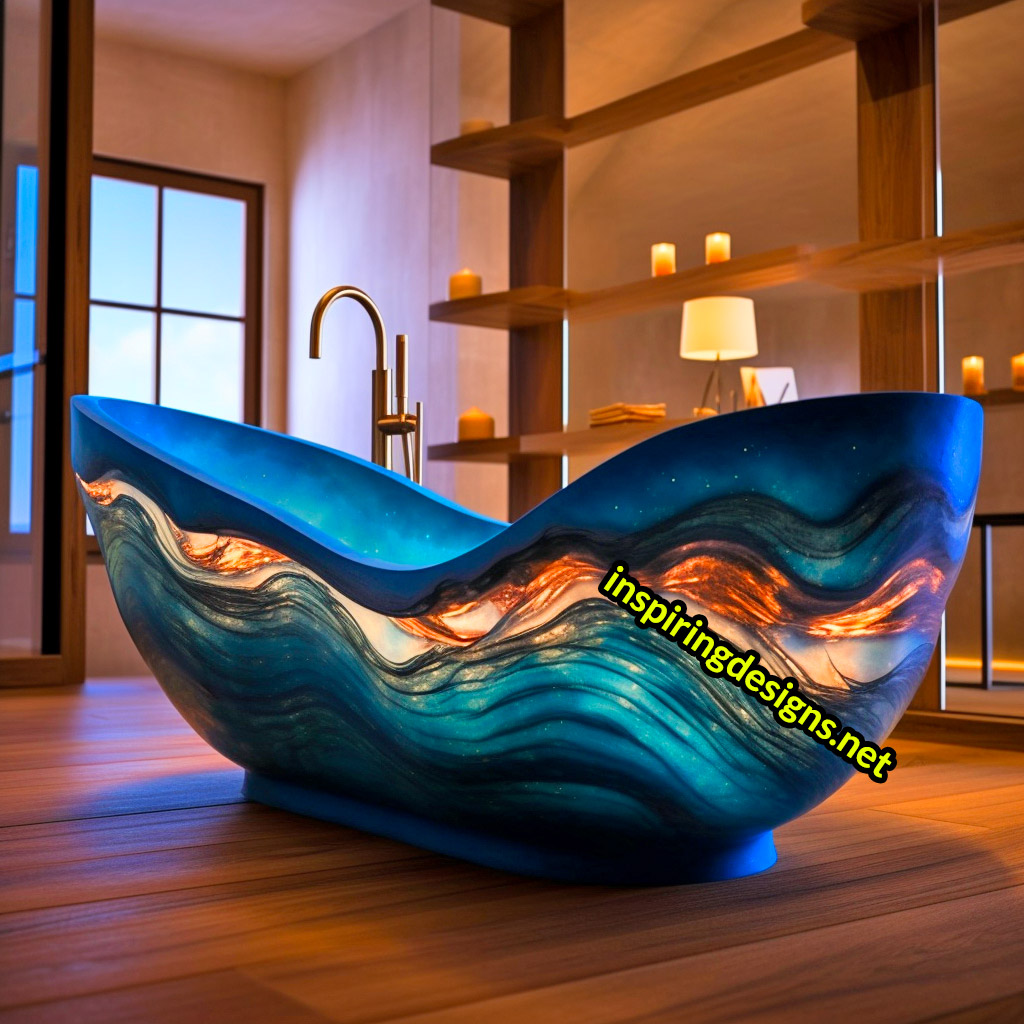 Imagine stepping into a bathtub that mimics the gentle caress of ocean waves, or perhaps you're more the cosmic type, bathing amidst a galaxy. These tubs aren't just a bathing place; they're an instant eye-catcher, sparking conversation as soon as someone sees it.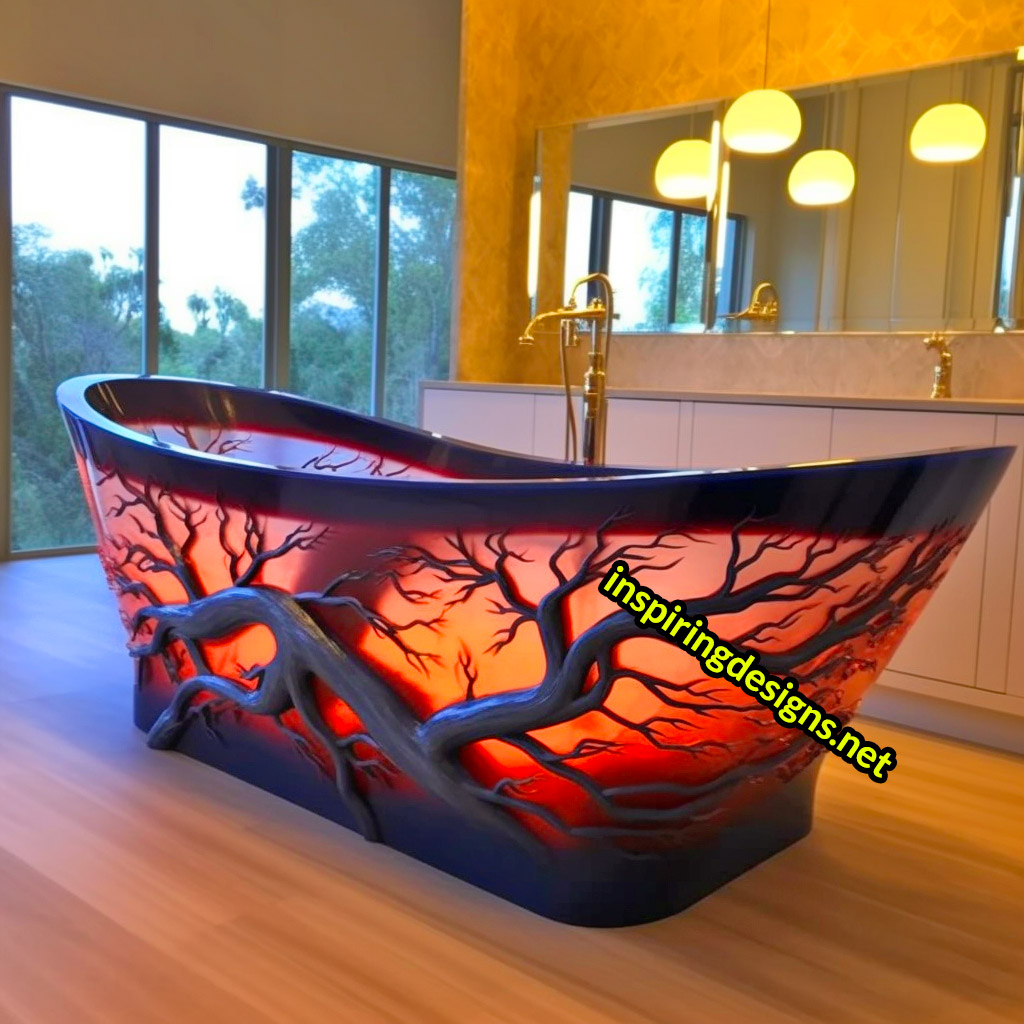 And let's talk about where these beauties would fit in. Minimalist modern bathroom? Check. Rustic cabin retreat? Absolutely. Avant-garde artist's studio? You bet.
The variety of themes ensures that these tubs are versatile enough to become the statement piece in any bathroom design.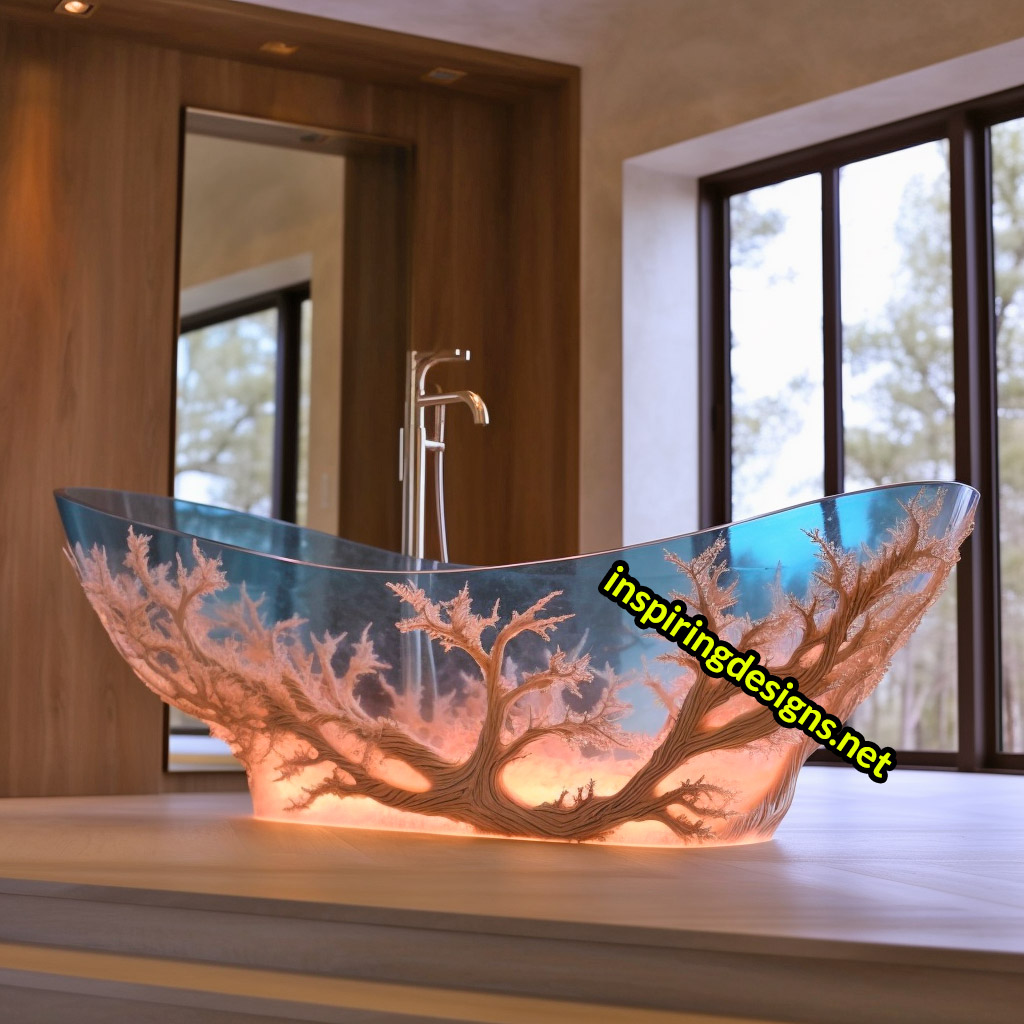 Speaking of size, these tubs can stretch from a comfortable 6 feet to an ultra-luxurious 8 feet long. So whether you prefer a cozy soak or want to feel like a mermaid in a spacious sea-themed tub, there's a size just for you.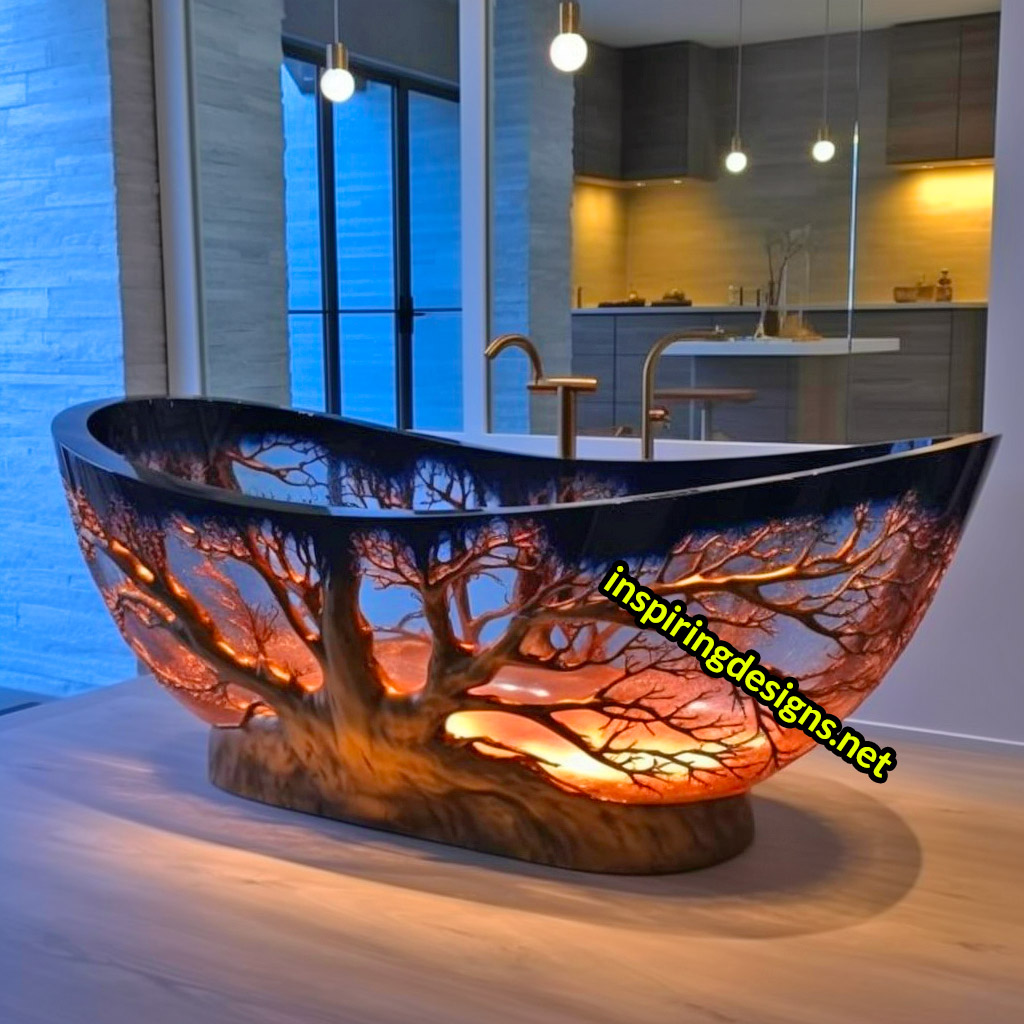 But what might one of these dazzling bathtubs cost, you wonder? Well, given their custom nature and intricate designs, you could be looking at a price range anywhere from $20,000 to $125,000 or more. It's like commissioning a piece of art that you can also bathe in!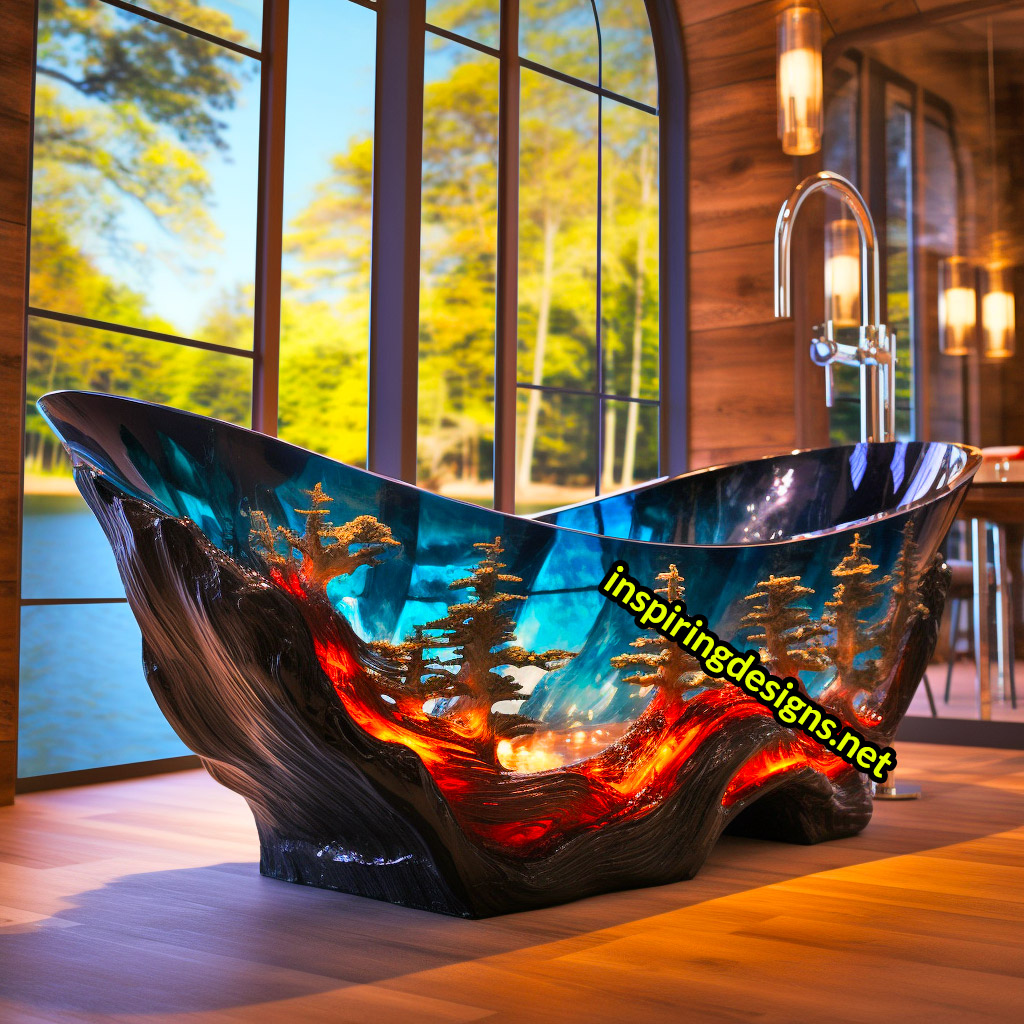 Should you desire one of these unique bathtubs for your very own bathroom oasis, reach out to local epoxy artisans. With their skills, they can whip up something as unique and special as you are.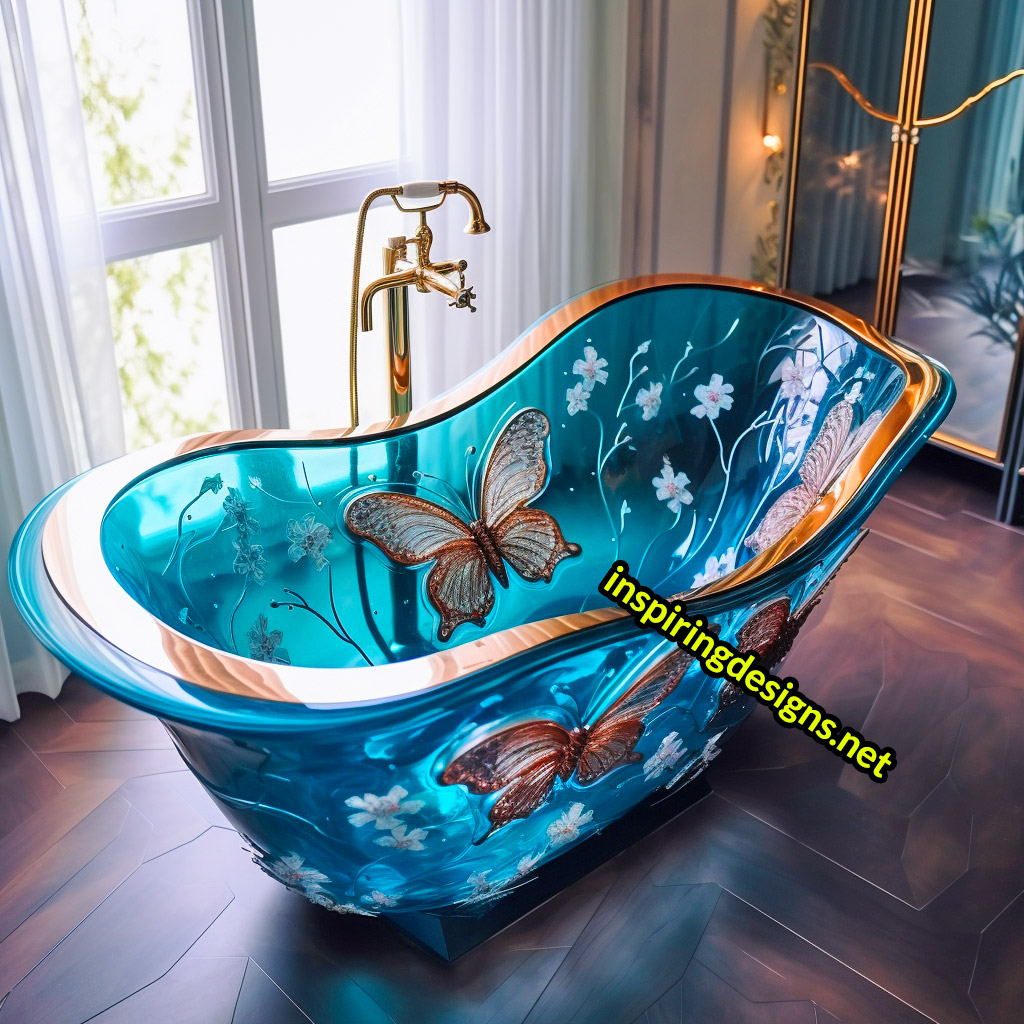 So, you're pondering how these epoxy marvels can replicate the gentle embrace of the ocean or the mysteries of a galaxy far, far away? The artisans employ a blend of various colors, intricate patterns, and techniques.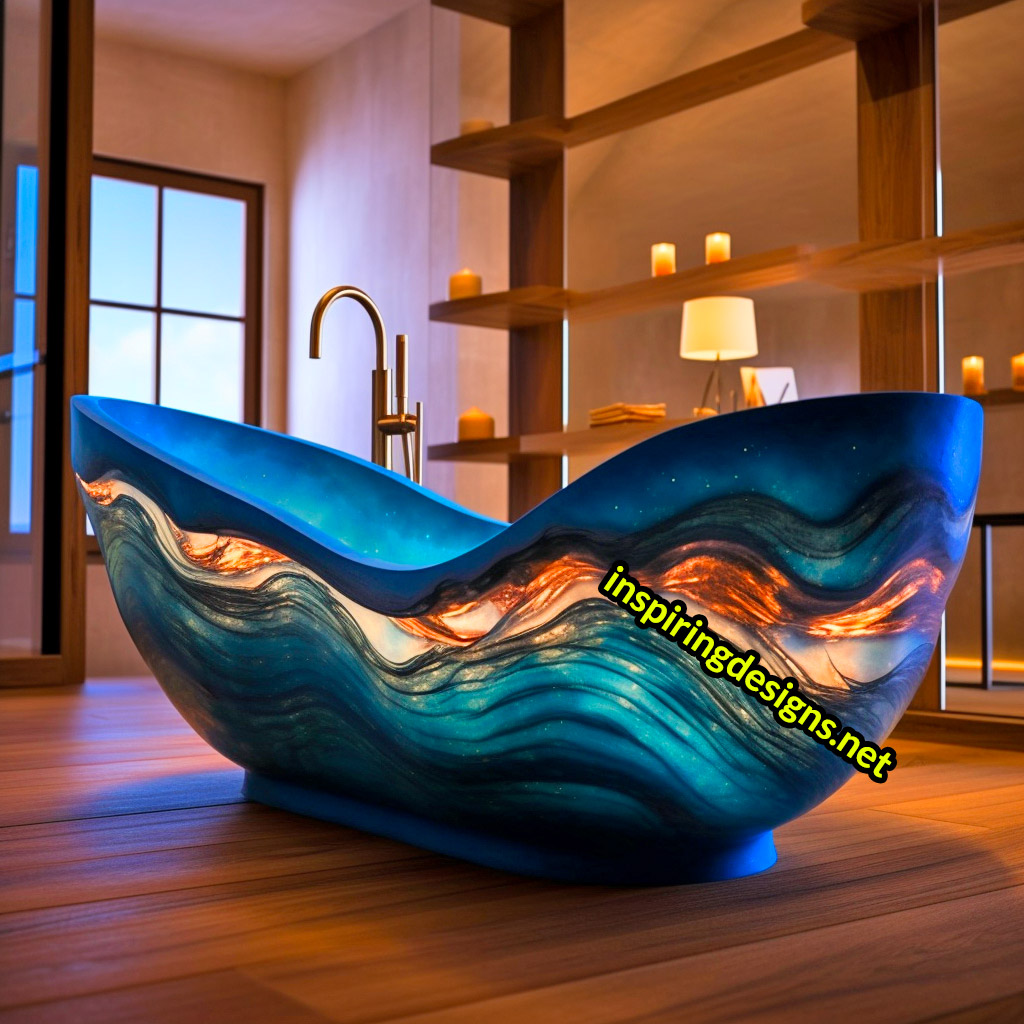 By layering epoxy with wood for a rustic appearance or metal for a sleek and modern look, the final result can be as unique as your fingerprint.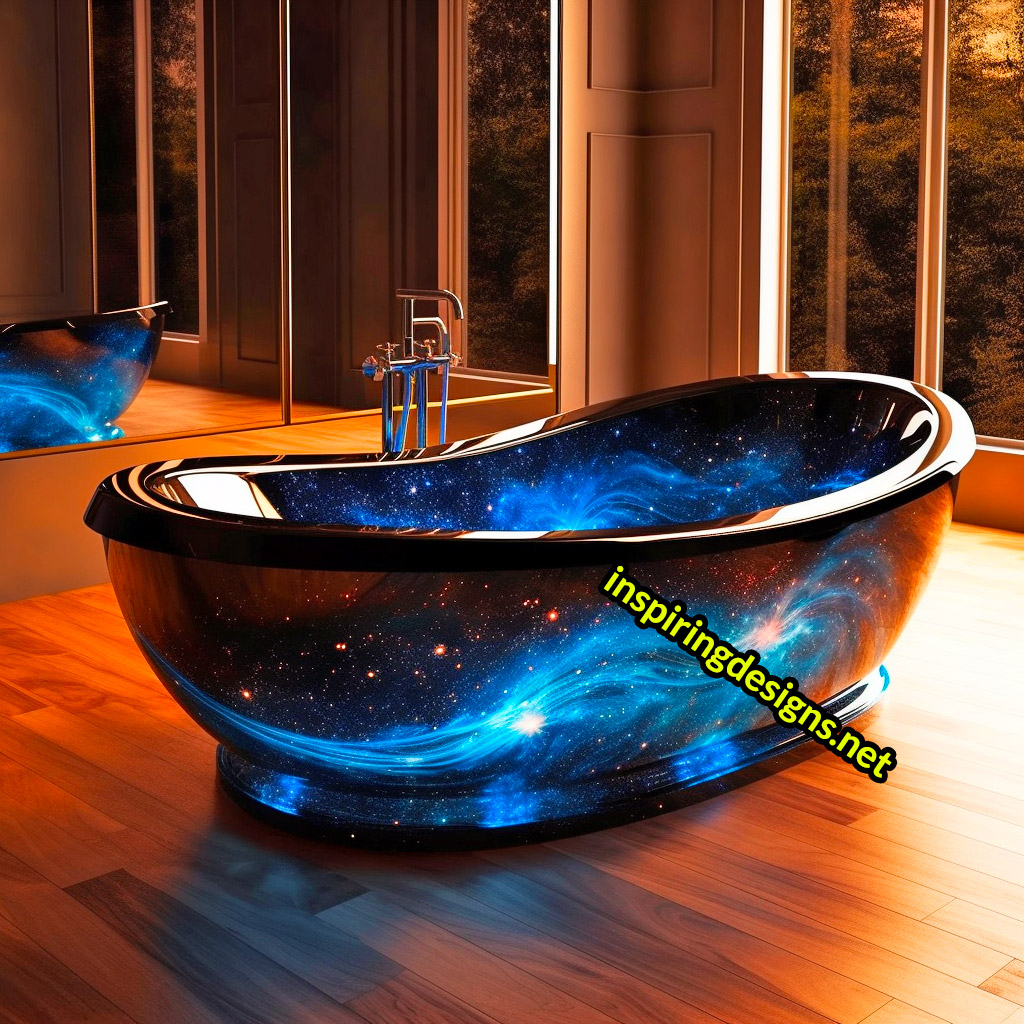 Think a transparent tub might be too bold for you? Fear not! The levels of transparency can be tailored to your comfort. If you want a hint of intrigue without baring it all, opt for a slightly translucent design that dances between mystery and allure.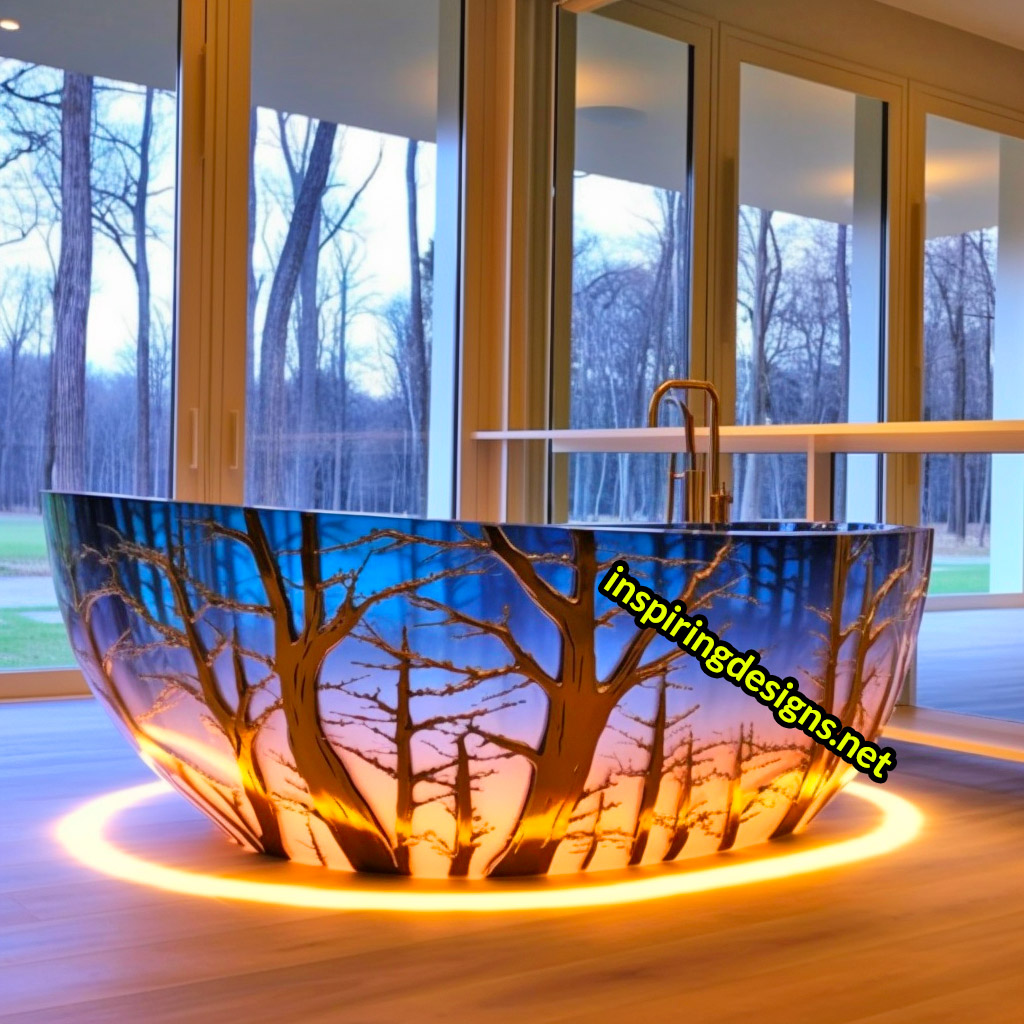 But what's the process like, you ask? Crafting an epoxy bathtub isn't just mixing and pouring; it's an intricate dance of chemistry and art.
The epoxy is mixed with various hues and other materials, carefully poured and molded, then lovingly sanded and polished. It's not a job for the impatient or the faint-hearted, but for those artisans with a passion for creating something truly one-of-a-kind.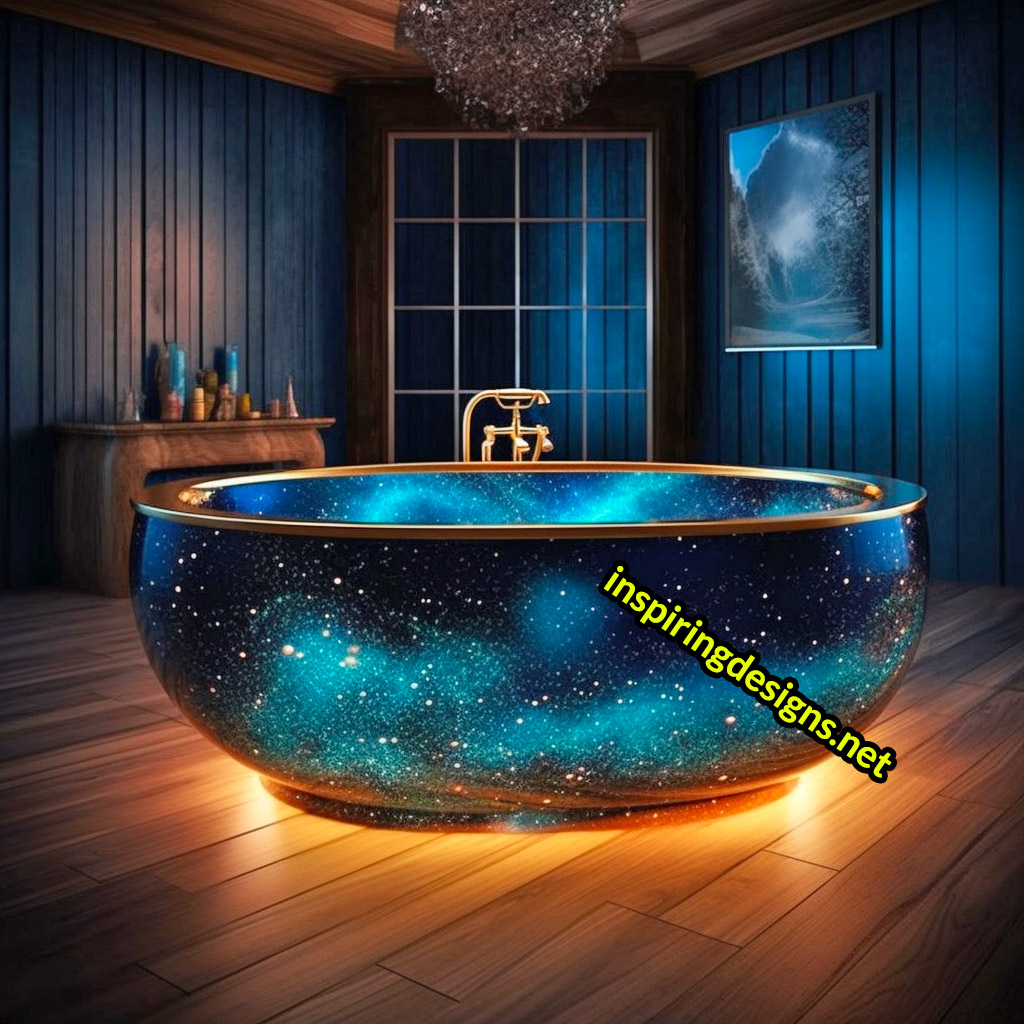 Size-wise, these aren't your average tubs. An 8-foot-long bathtub offers space enough to stretch out like a cat in the sun, or even to share a romantic bath for two. The 6-foot options provide a cozy cocoon, perfect for some quality me-time.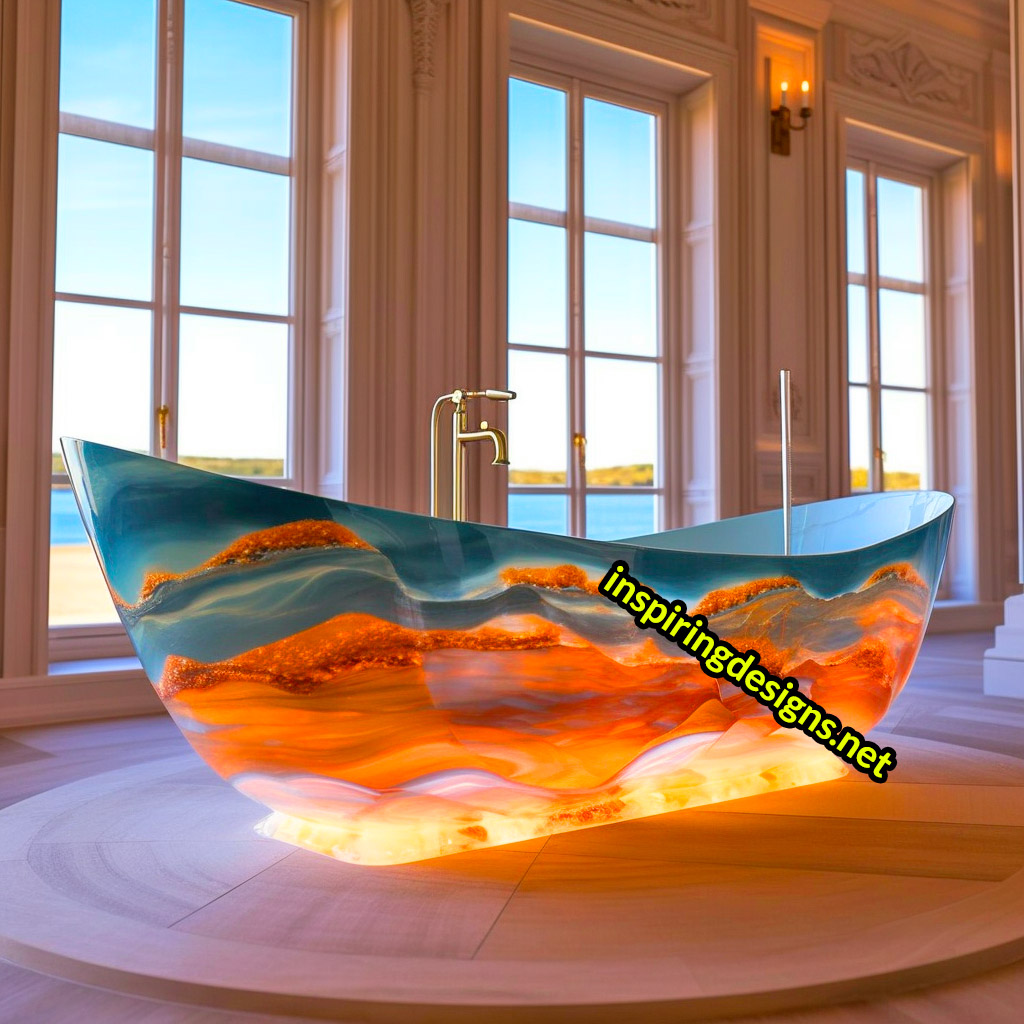 These tubs go beyond the traditional bathroom setup. How about integrating LED lights for a starry-night effect in your space-themed tub? Or perhaps a built-in shelf for your favorite bath-time reads? The customization is virtually limitless.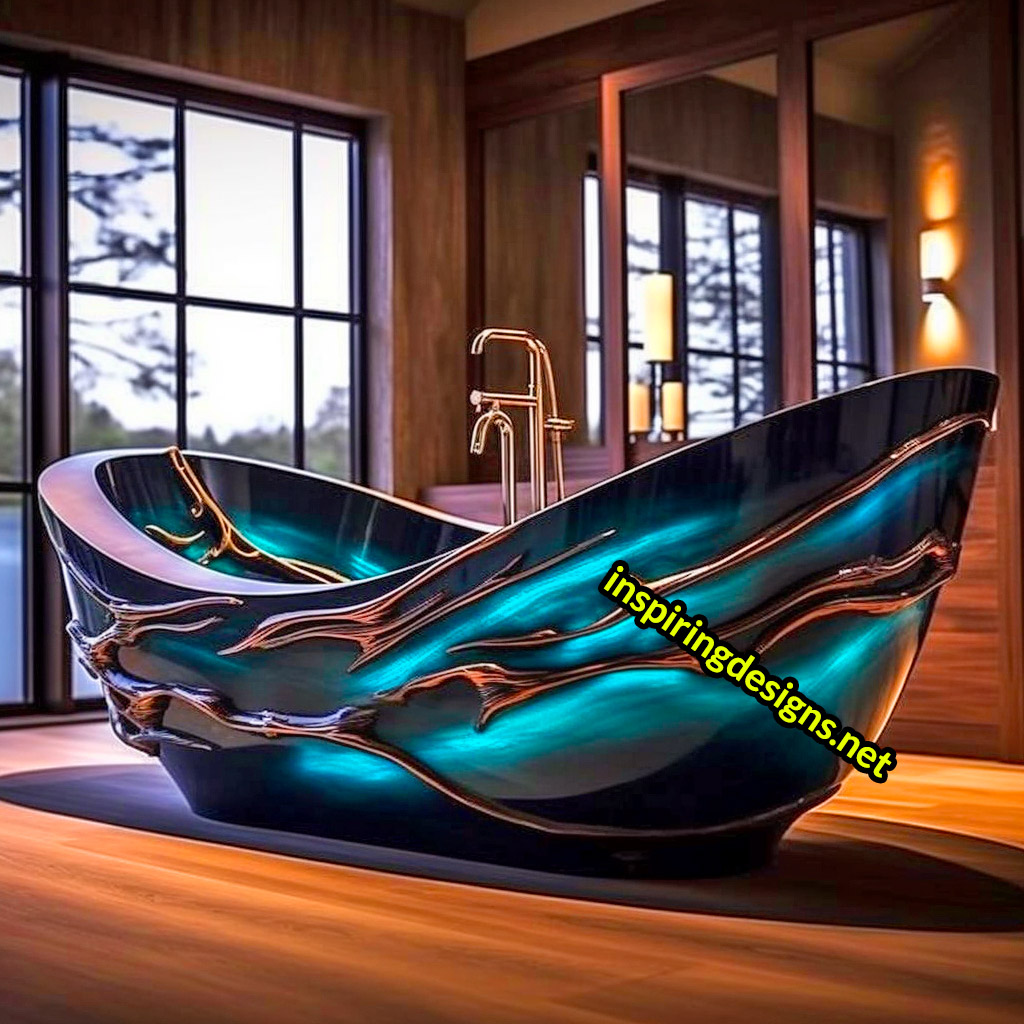 Now, about that price tag. Why such a range? Well, the final cost is a symphony of factors: design complexity, materials used, size, and the artist's time and skill. It's not just buying a bathtub; it's investing in a piece of functional art that will be the centerpiece of your bathroom.
Not sure where to find an epoxy artisan? Local art and craft fairs, online artist platforms, or even high-end bathroom showrooms might be the place to start your search. And don't shy away from asking for exactly what you want. These artisans are wizards with epoxy, ready to bring your wildest bathtub dreams to life.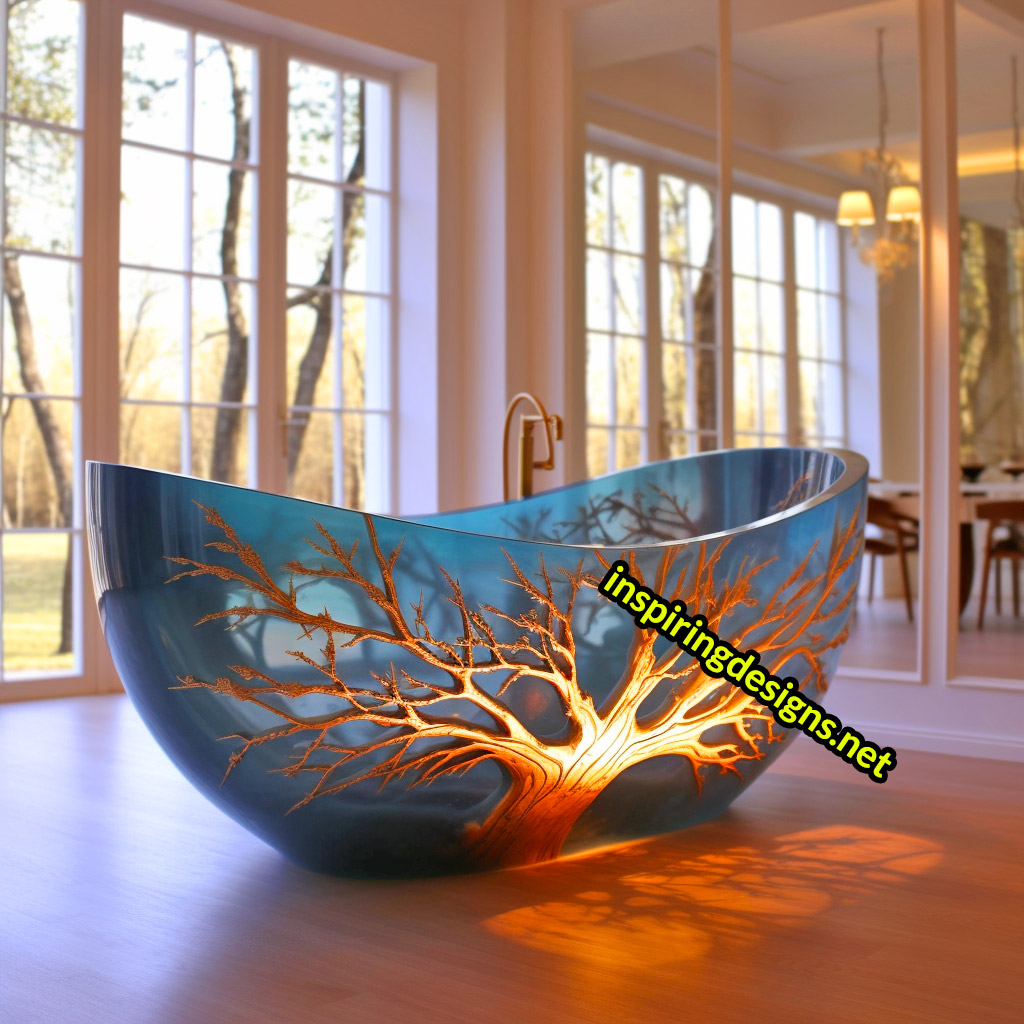 These bathtubs are more than a trend. They're a statement that your bathroom isn't just a place to wash up; it's a gallery, a sanctuary, a conversation starter, and a reflection of your own personal style. Gone are the days of bland, forgettable bathtubs. With epoxy, the world is your oyster—or your beach, or your forest, or your galaxy.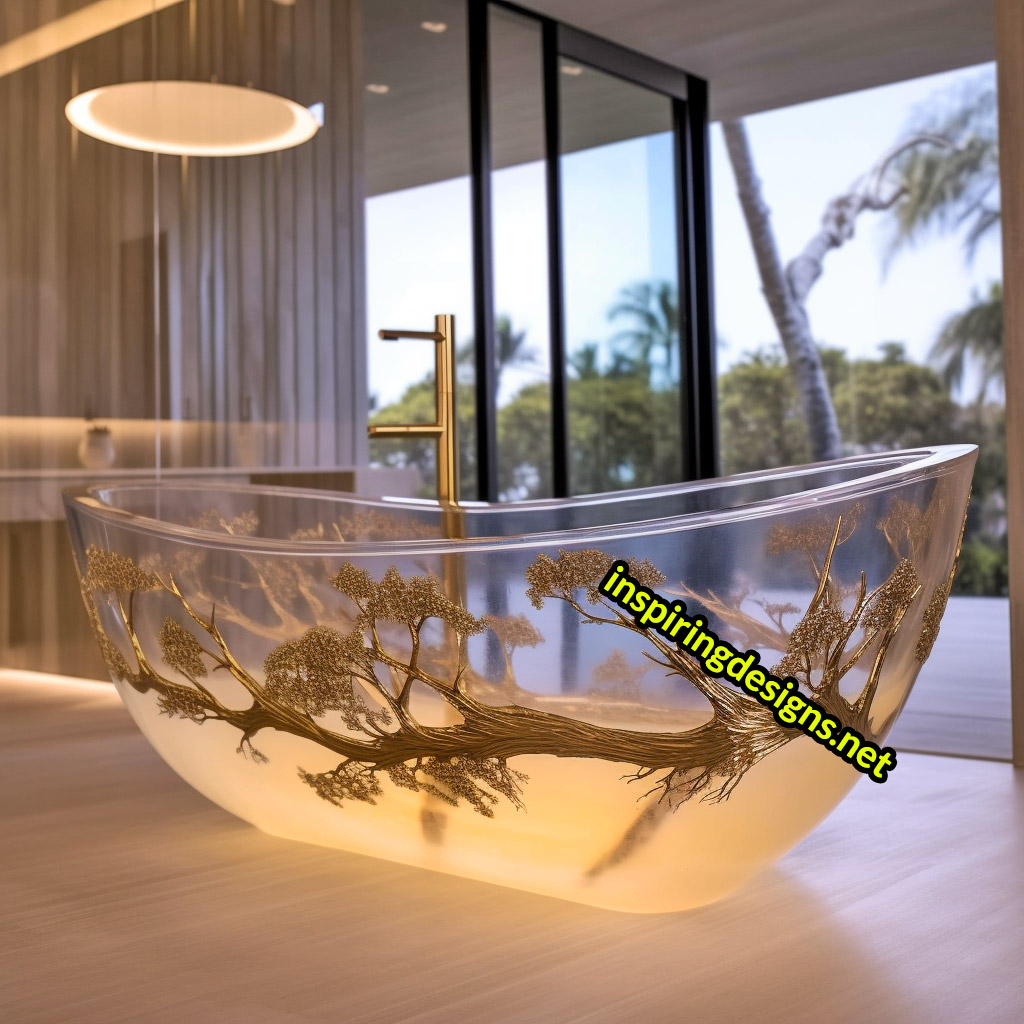 So, what are you waiting for? Your dream bathtub is just a phone call to an epoxy artisan away. Don't just bathe; make a splash in a tub that's uniquely yours!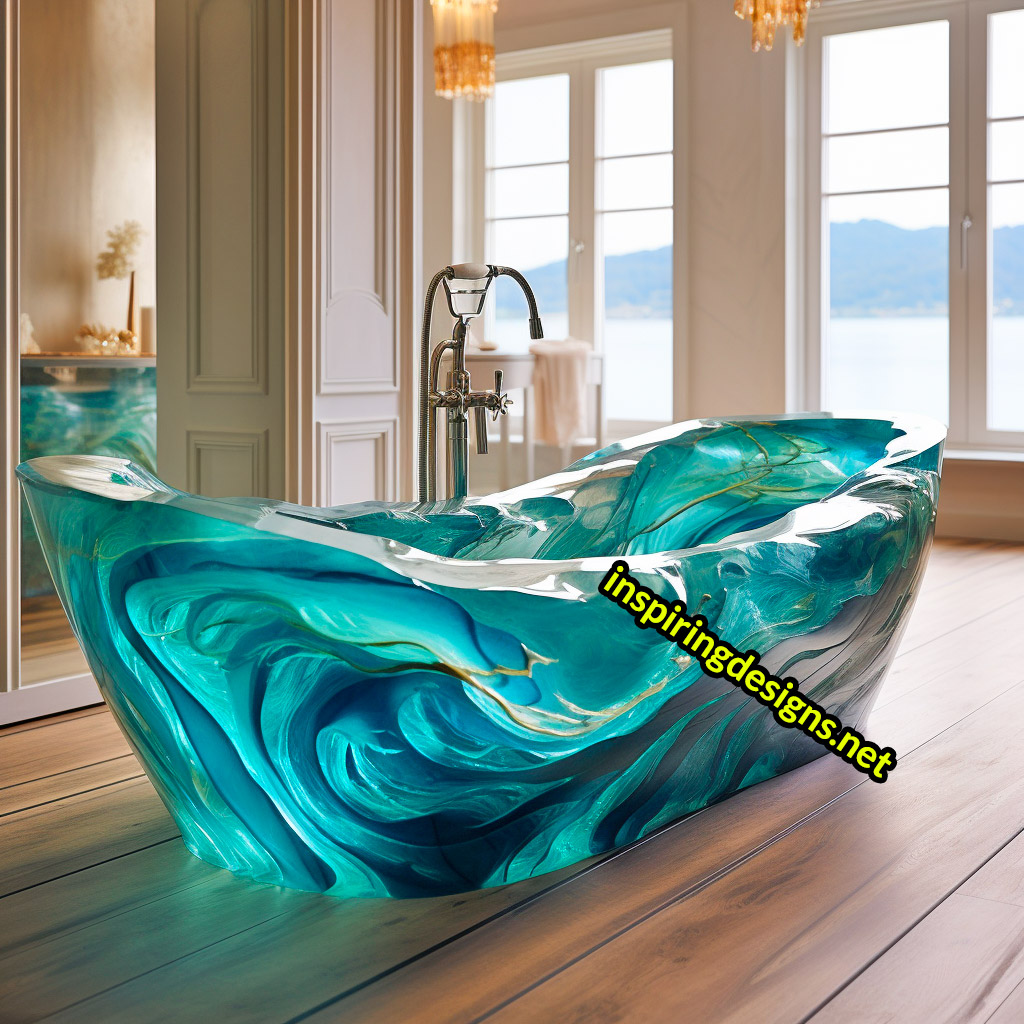 Whether you're an ocean lover, a space explorer, or someone who just wants to soak in style, the perfect bathtub is waiting to be created just for you. Let's make waves together!