Bespoke and carefully crafted, library beds blend the comfort of a bed and the intellectual richness of a library into a single furniture masterpiece. These unique pieces, enriched with an abundance of built-in book storage, are the epitome of combining functionality with aesthetics, redefining the landscape of modern furniture.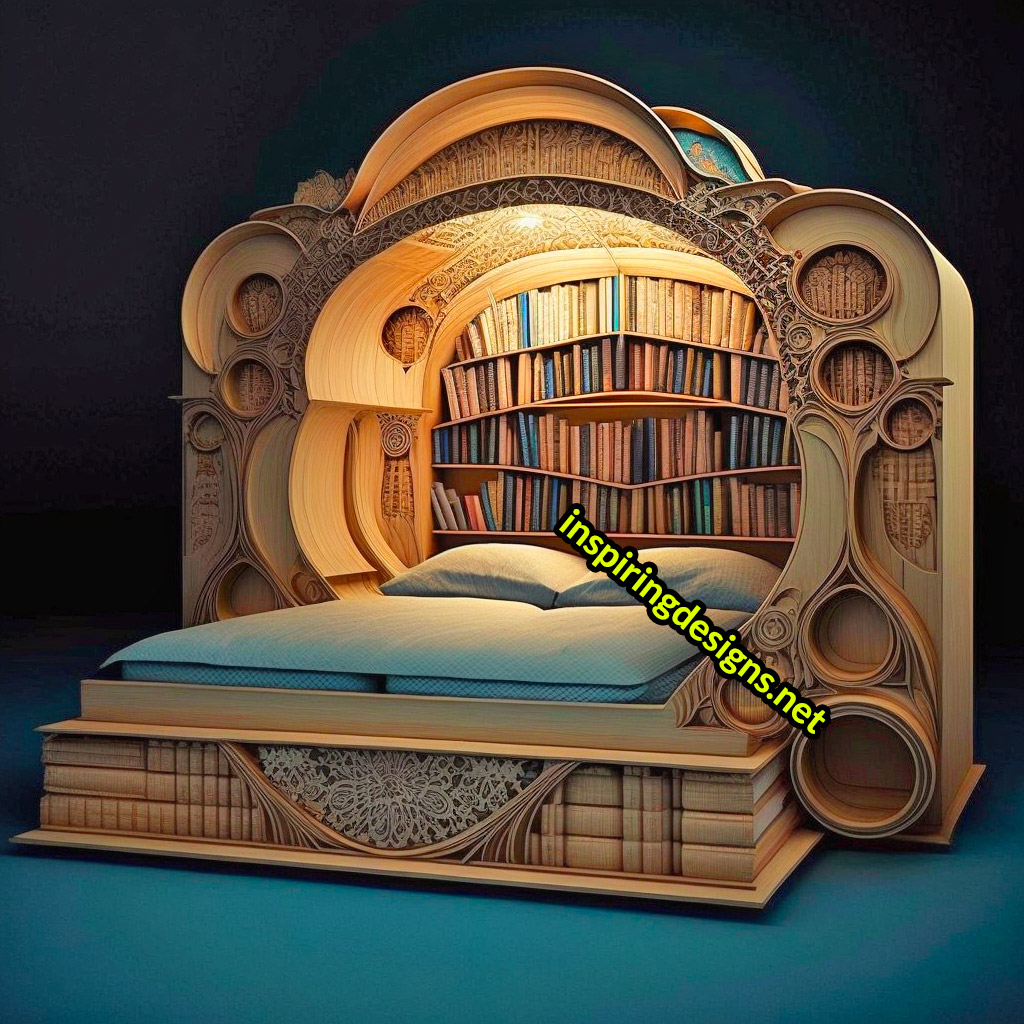 Library beds are handcrafted from wood, each piece radiating the charm of craftsmanship, the artistry palpable in the intricate details. These details aren't just visually appealing, they serve a practical purpose: providing countless places for book storage.
A well-designed library bed can host a small library within its wooden recesses, making them perfect for book lovers or those living in smaller spaces where book storage can often be a challenge.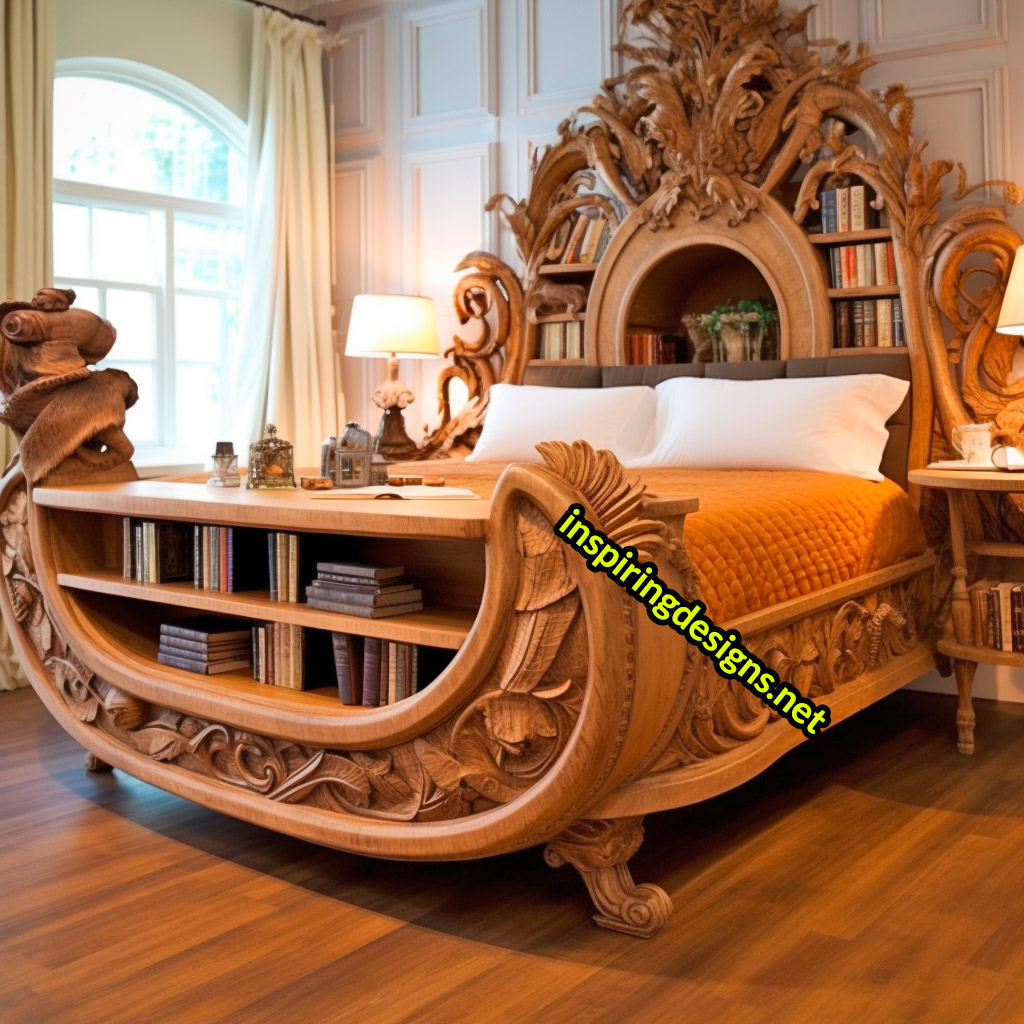 The volume of books a library bed can accommodate varies greatly depending on the design complexity. Some versions, laden with secret compartments and well-thought-out shelving, can easily house hundreds of books, catering to voracious readers and collectors alike.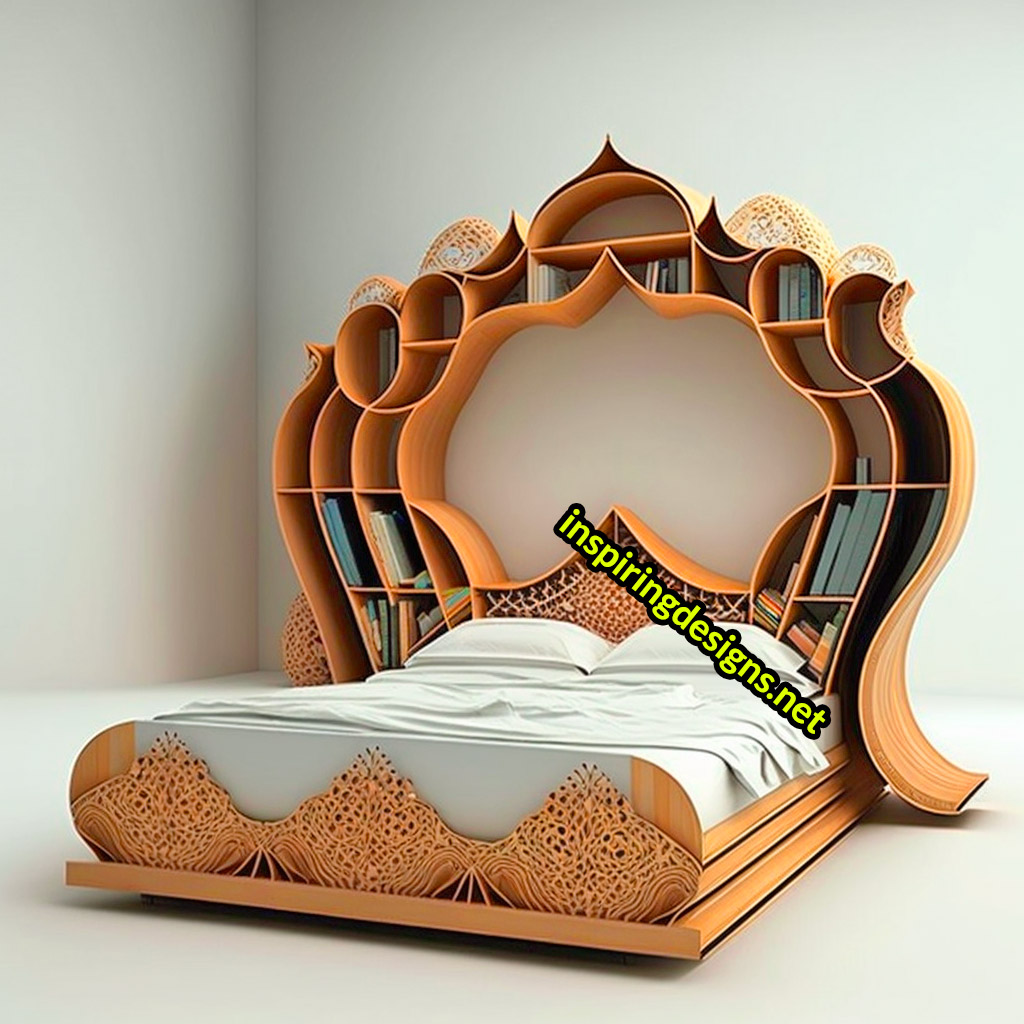 For those with a more modest collection, simpler designs can comfortably fit between 50 and 150 books.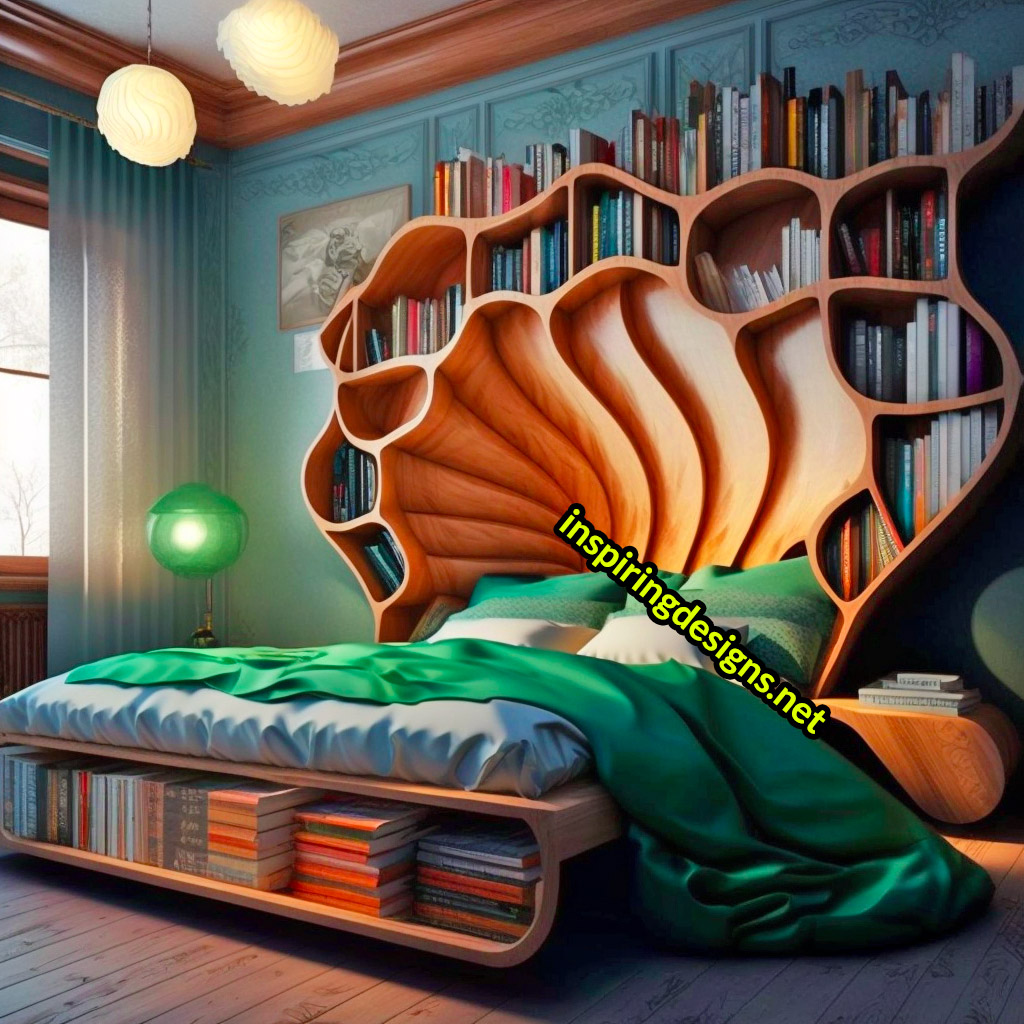 These wooden wonders aren't limited to book storage, either. Many beds come equipped with additional drawers incorporated into the sides of the bed.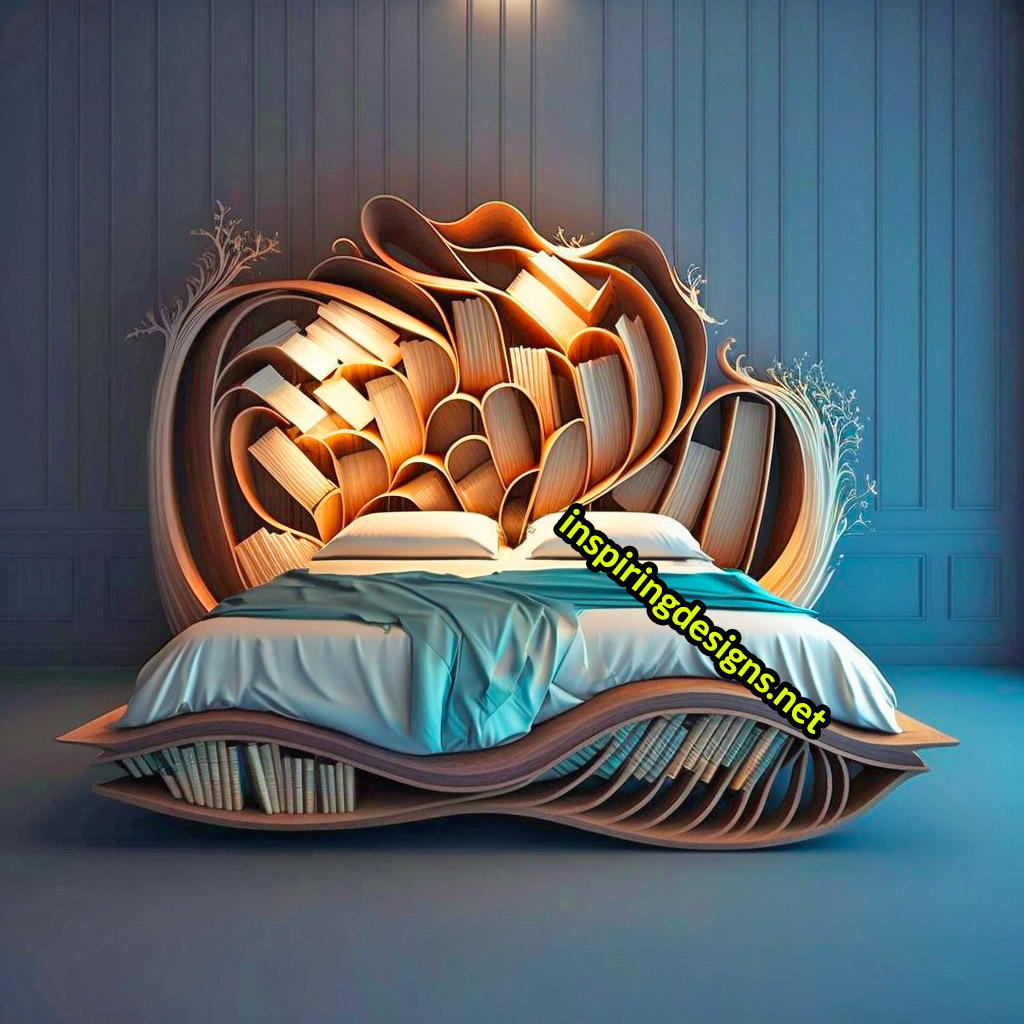 These provide an excellent place for tucking away belongings, whether those are more books or other items you'd like to keep within arm's reach. This ingenious design grants both accessibility and an efficient use of space.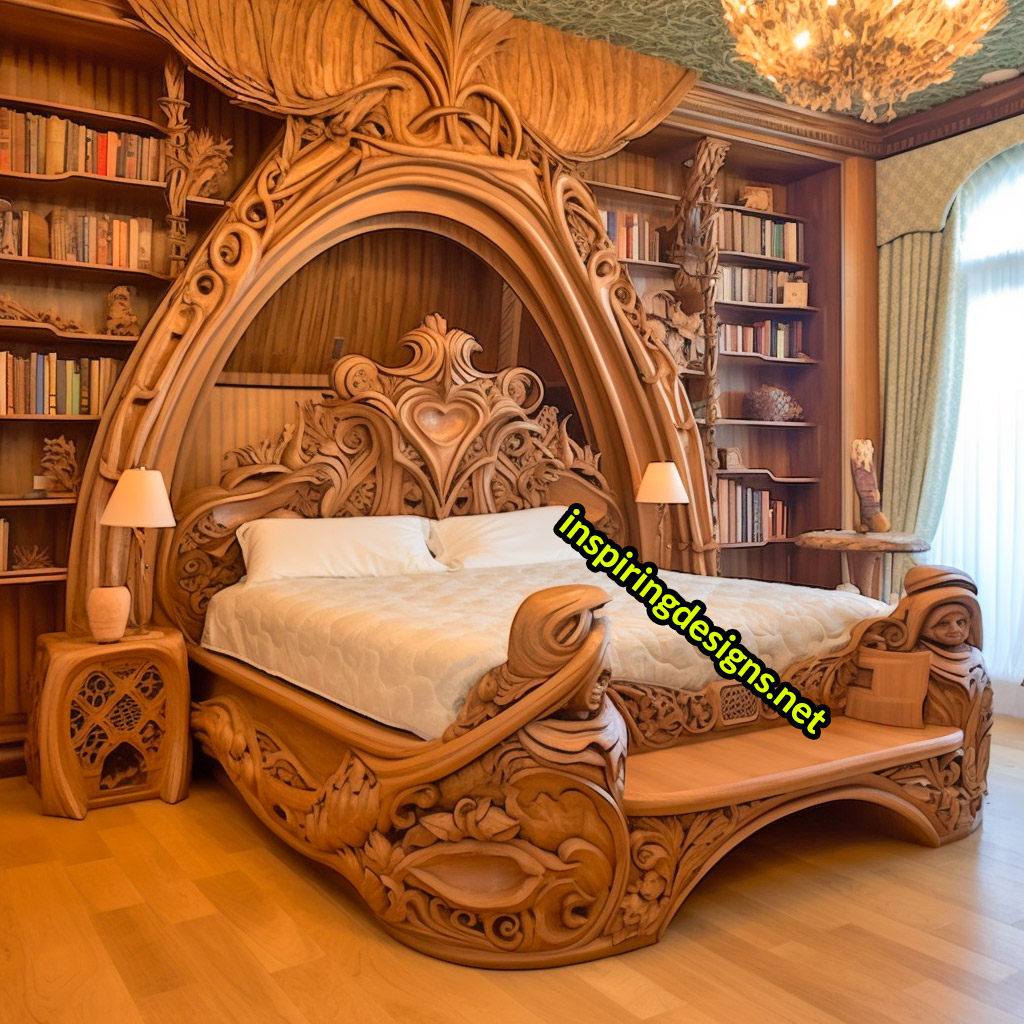 With a library bed in your room, it becomes an instant eye-catcher, inviting queries and compliments alike. Its remarkable design and multifunctionality are an irresistible blend, making it a certain conversation starter.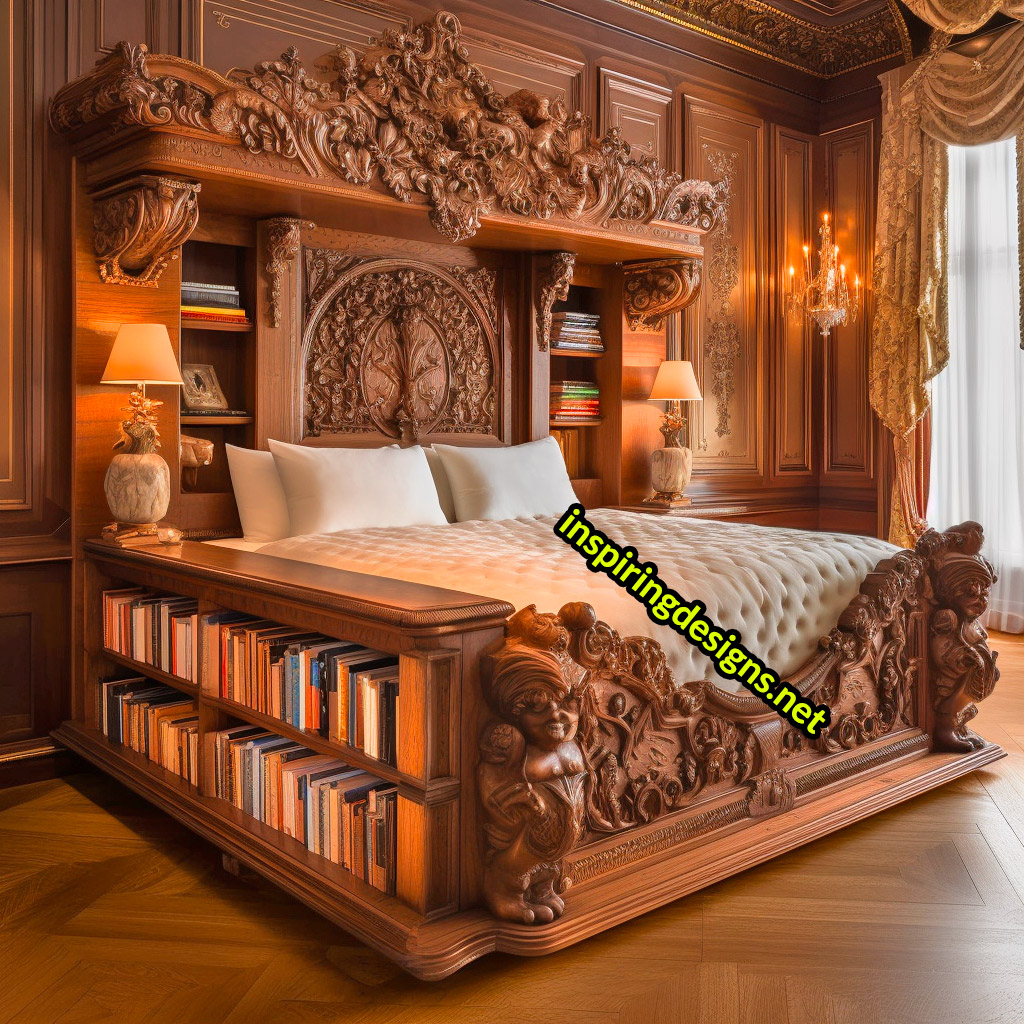 Besides their unique aesthetic, library beds also provide an intimate, private space perfect for book enthusiasts.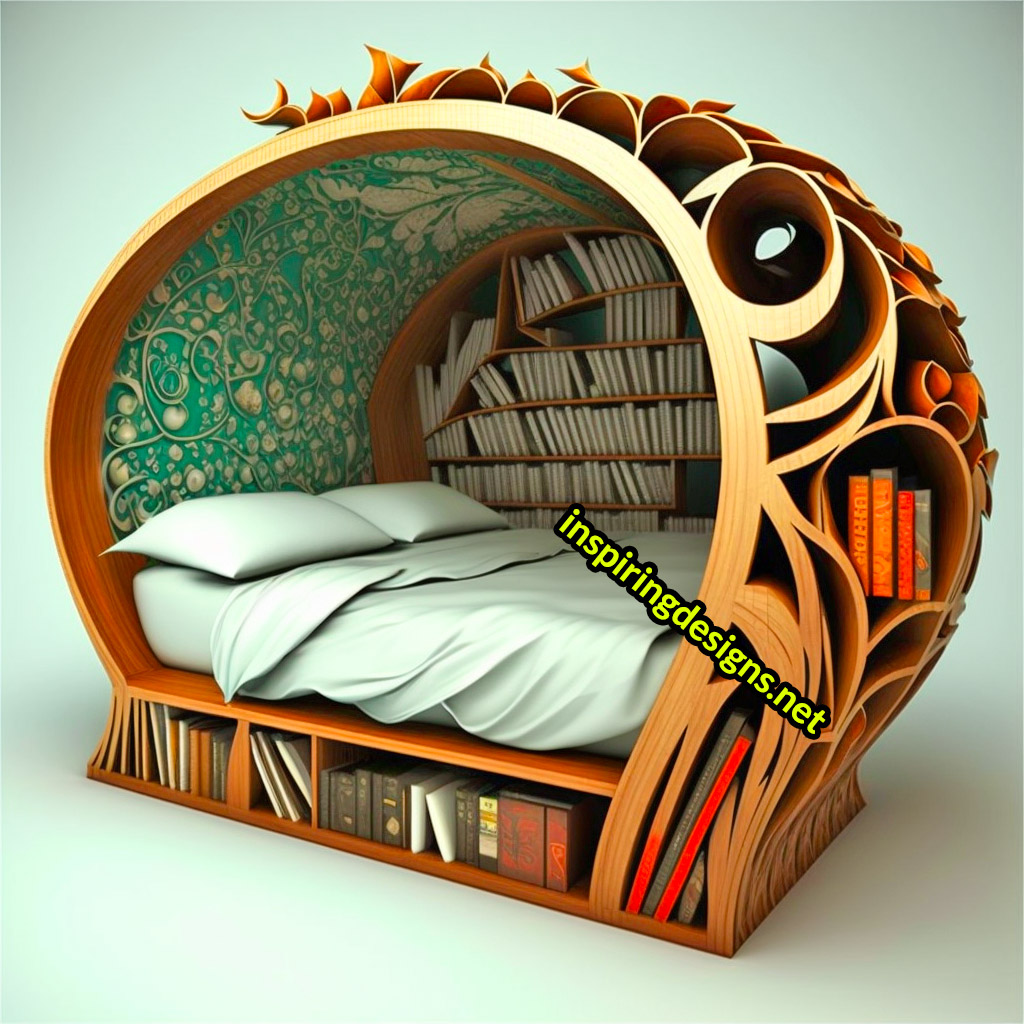 Privacy is an integral part of the design in some models, which feature three walls surrounding the bed. This layout creates a snug and personal space that doubles as an ideal reading nook.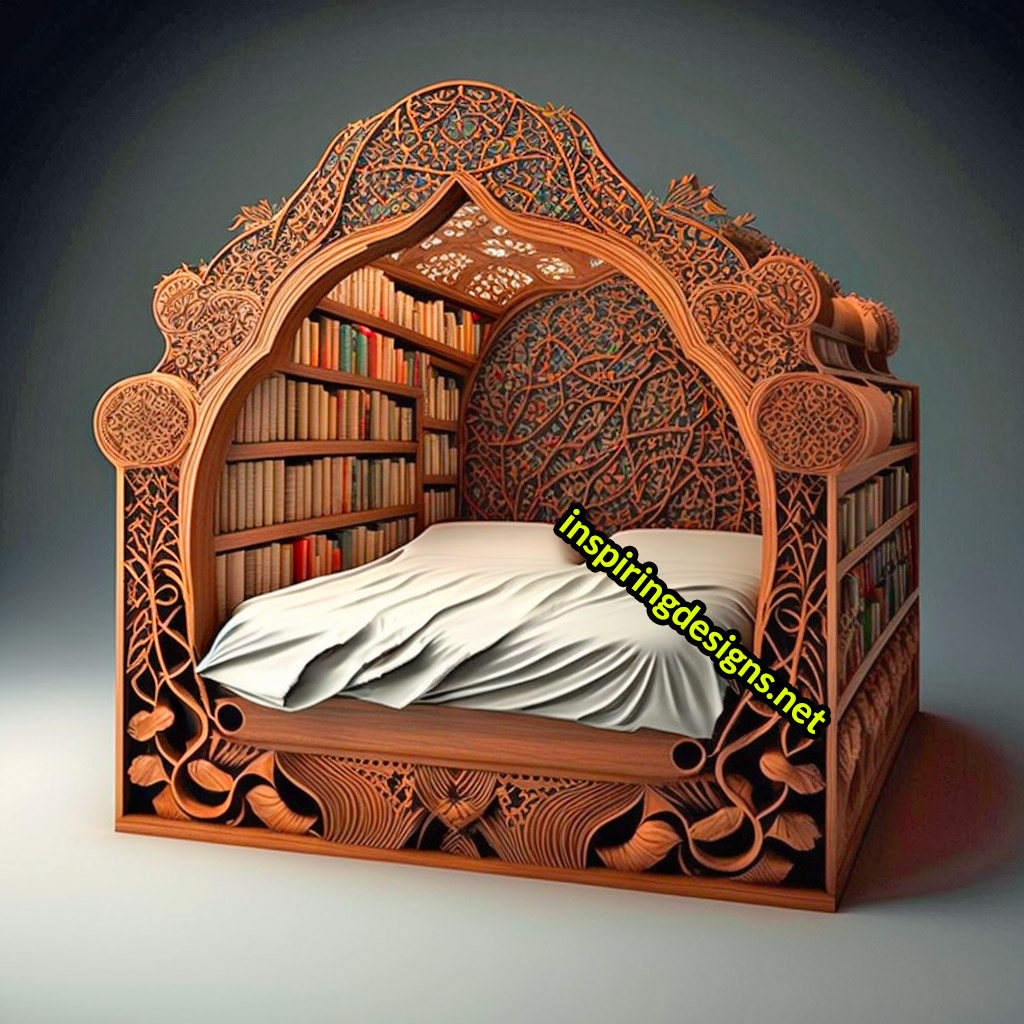 Readers can ensconce themselves within the cozy confines of their library bed, surrounded by their favorite books, and journey into their literary worlds undisturbed.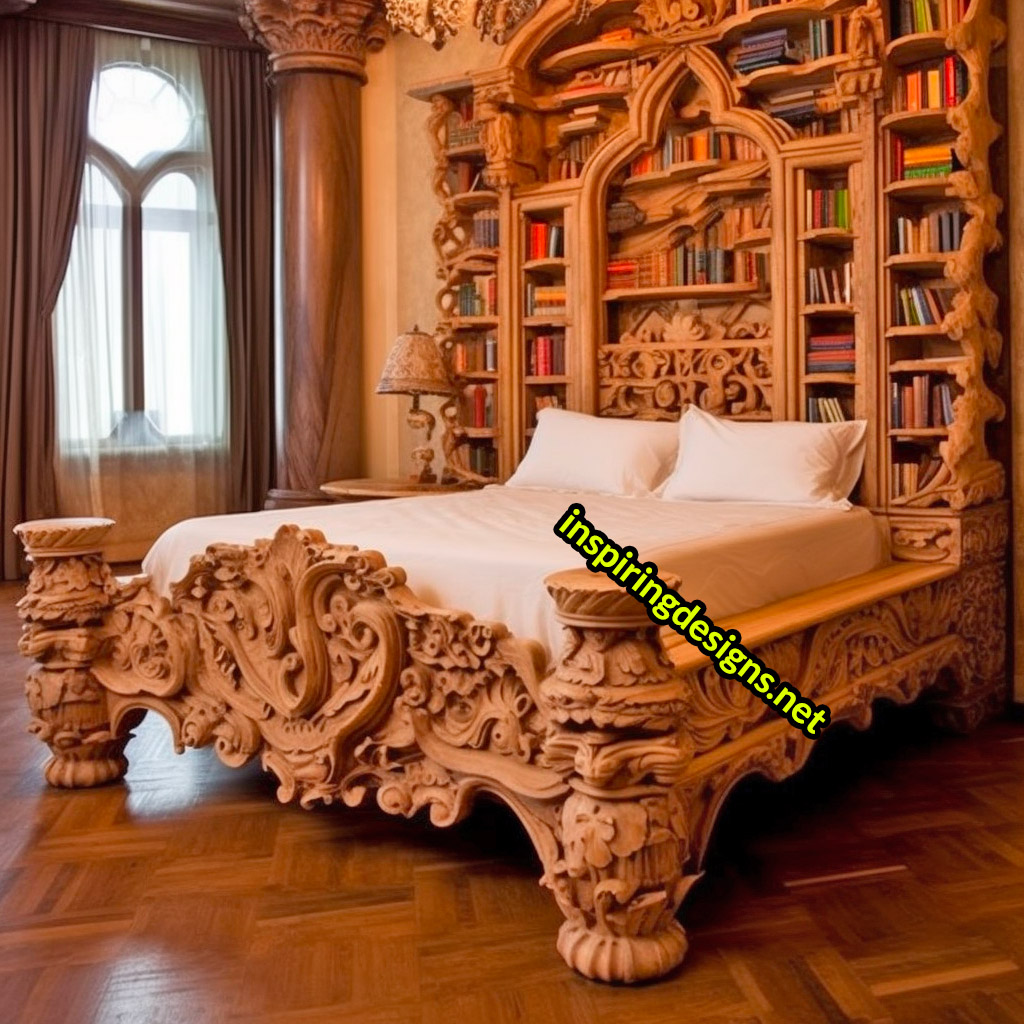 Library beds cater to a range of preferences in terms of size. Regardless of whether your preference is for a twin, queen, or king-sized mattress, there's a library bed designed to fit. This versatility ensures you're not limited by the size of your bed when considering this unique piece of furniture.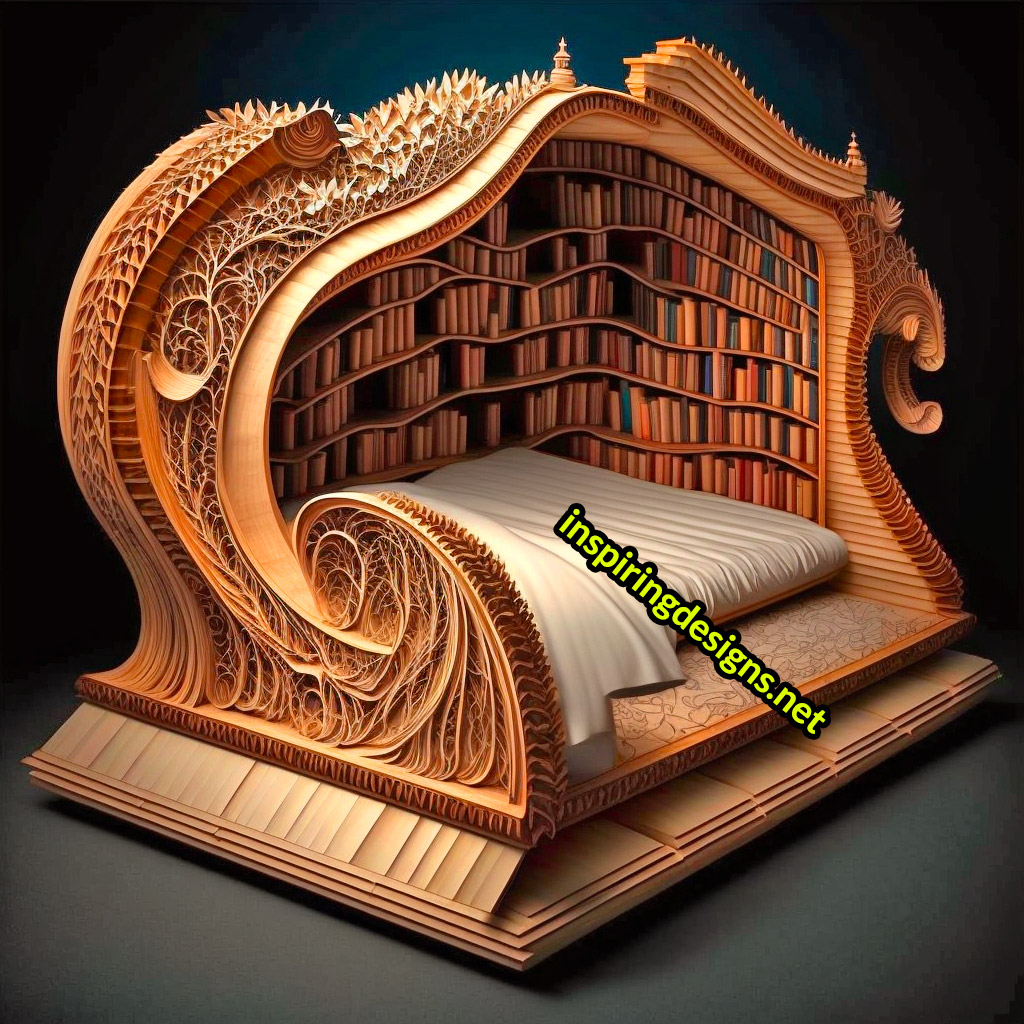 While these beds are notable for their function and design, they are equally esteemed for the material from which they're made. Library beds are handcrafted from various types of luxury wood that are not only robust and durable but also visually stunning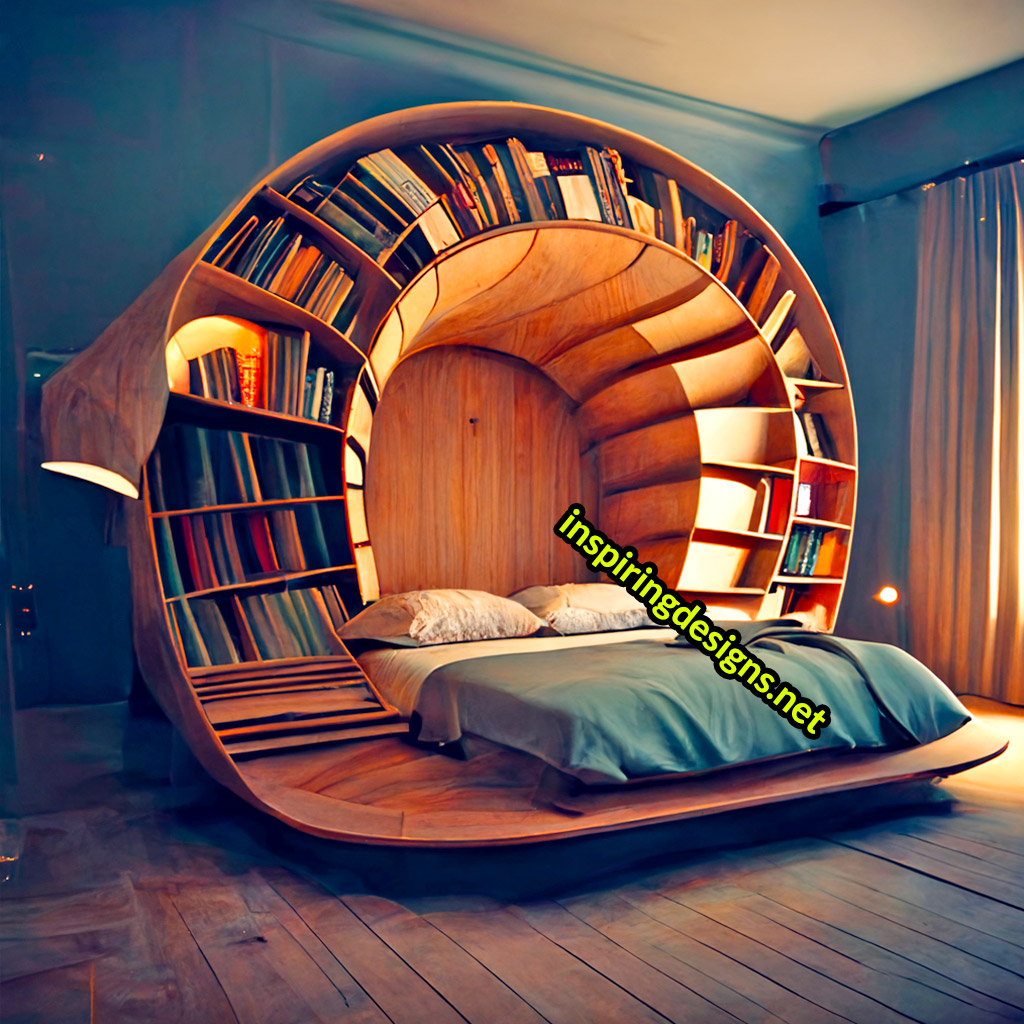 Examples include the rich warmth of Cherry wood, the rustic charm of Oak, and the regal majesty of Walnut. The skilled use of these woods adds an additional level of sophistication to the library beds.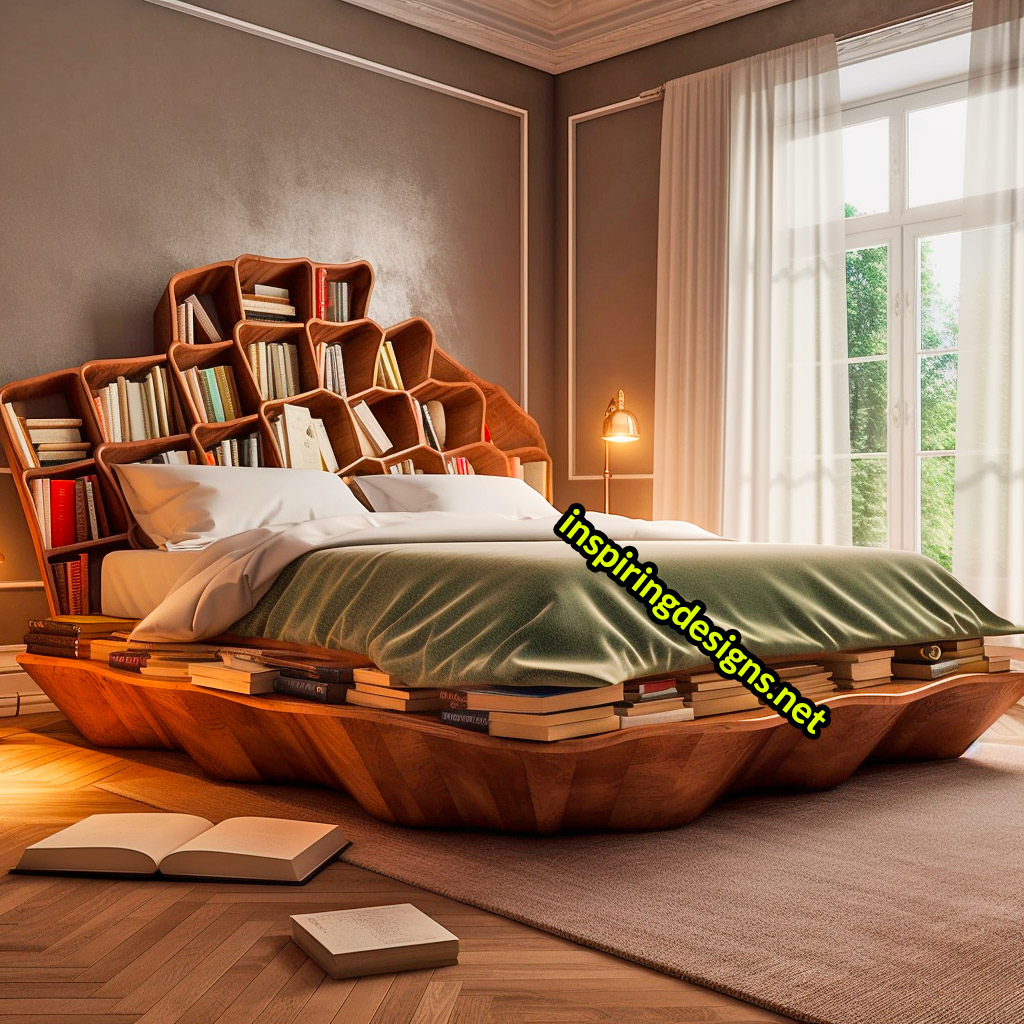 While there are numerous pre-designed library beds available, there's also an opportunity for customization. Many local woodworkers can be contacted to craft a unique library bed that matches your exact preferences and needs.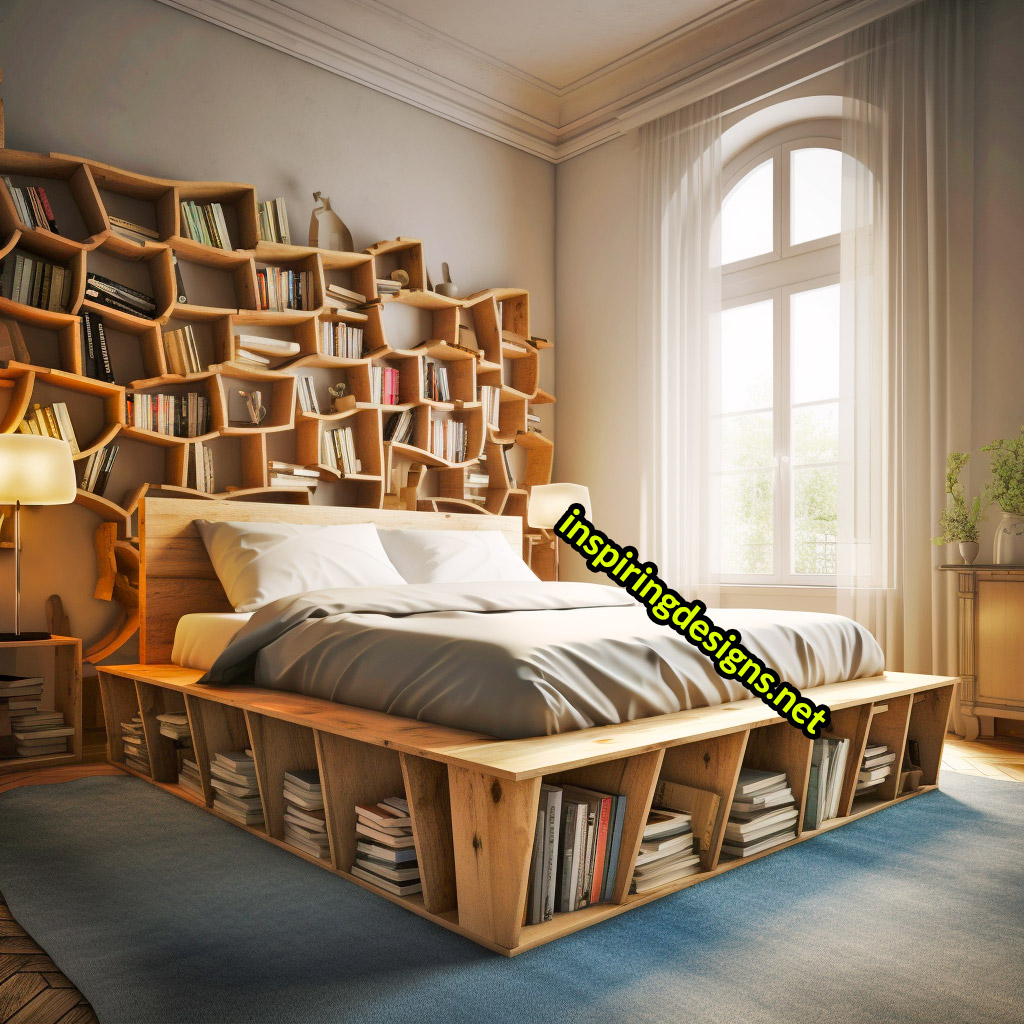 With their skills and your vision, you can co-create a piece that's not just a bed, but a testament to your personality and your love for books.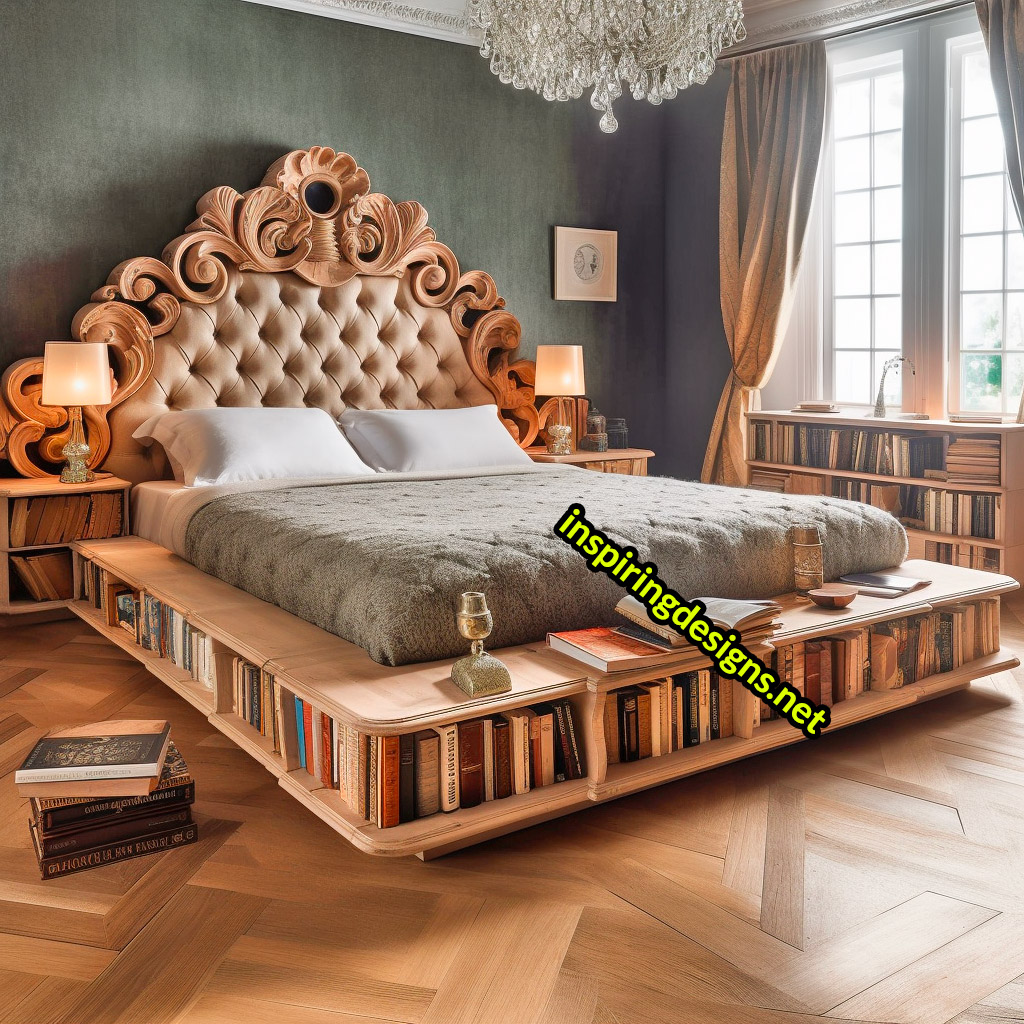 The library bed is a marvel of furniture design. It encapsulates a remarkable fusion of style and utility, enhanced by the skill of experienced artisans.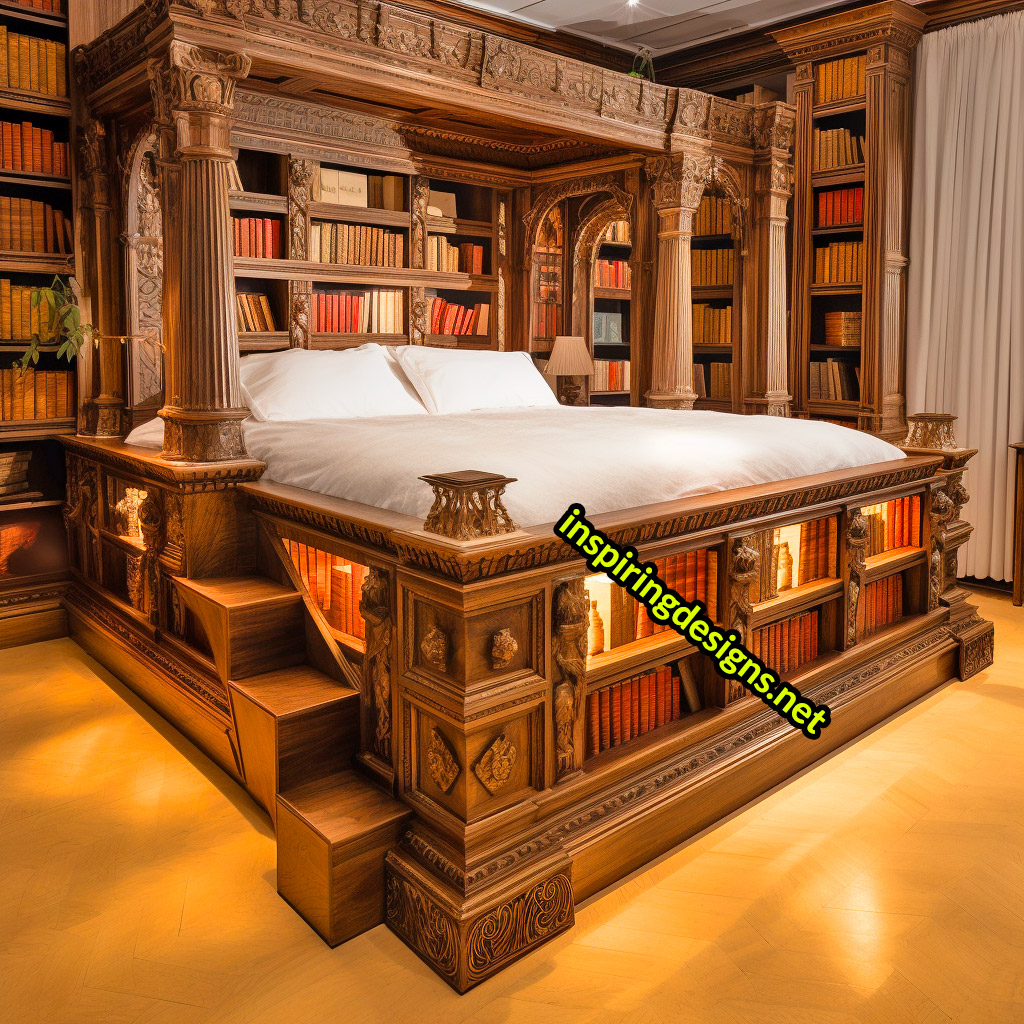 A quintessential piece for those who dream of being cocooned by their beloved books, it transforms the ordinary act of sleeping into a literary adventure. With a library bed, your nightly retreat could be a step away from your favorite author or the start of a new literary exploration.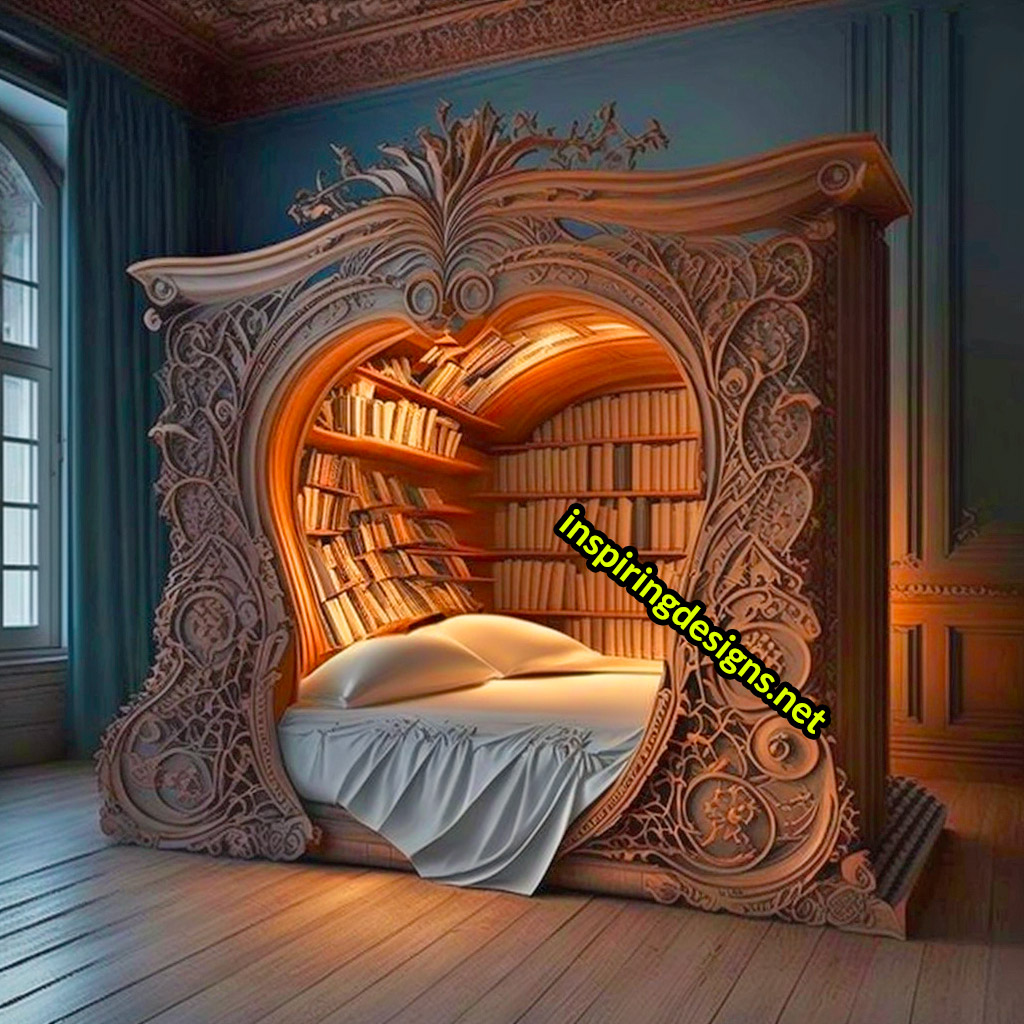 This is the magic of the library bed, a sanctuary for book lovers, and a celebration of craftsmanship and design.