Picture this: a majestic, colossal masterpiece of furniture, almost sculptural in nature, that makes your current bed look like dollhouse furniture. An oversized wooden bed frame crafted from the finest, broadest slabs of luxury wood with live edges. The wooden monolith doesn't just whisper character, it bellows uniqueness with a resounding echo!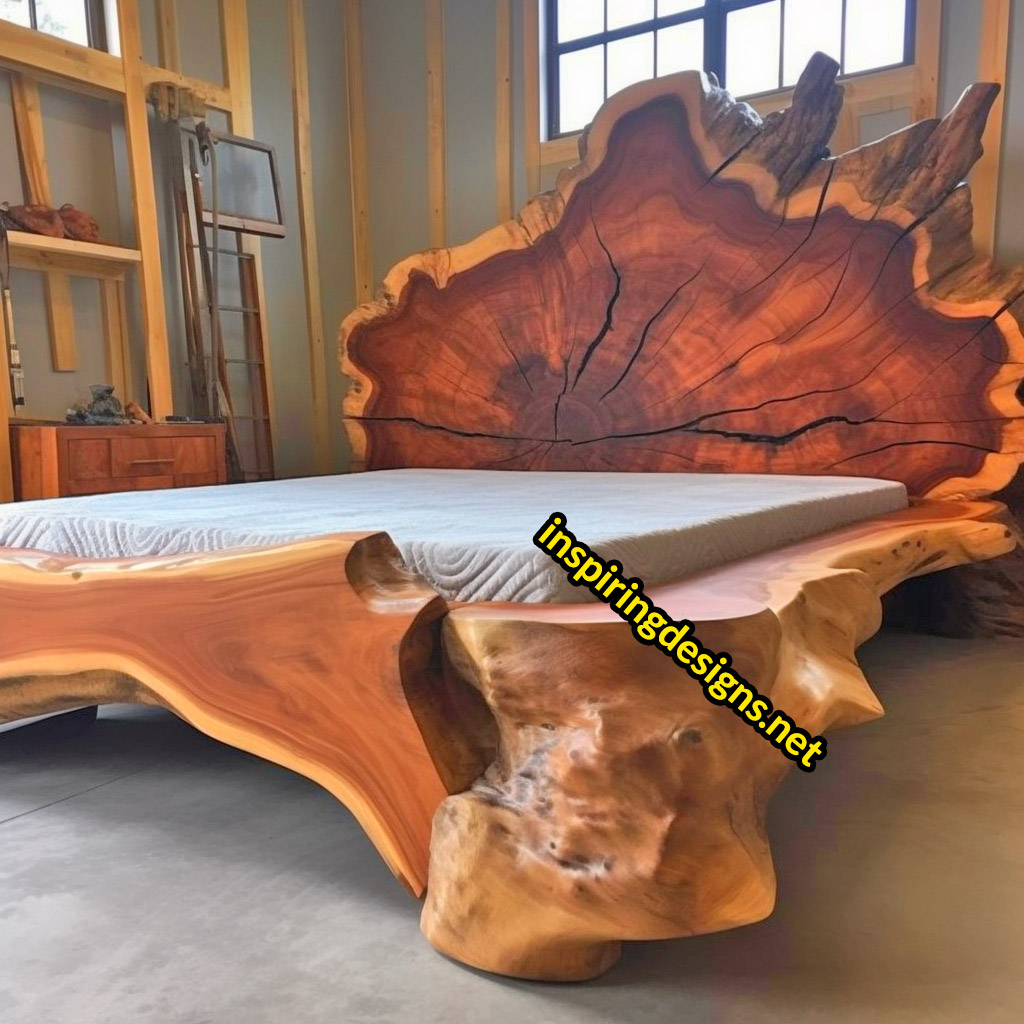 The sheer scale of these magnificent pieces is enough to give any mattress, from king-size to super-king and beyond, a place to feel inadequate. These grandiose platforms extend up to 10 feet wide in some instances – we're talking genuine Redwood proportions here. Even your most extravagant bedspread is going to feel a little sheepish on this stage!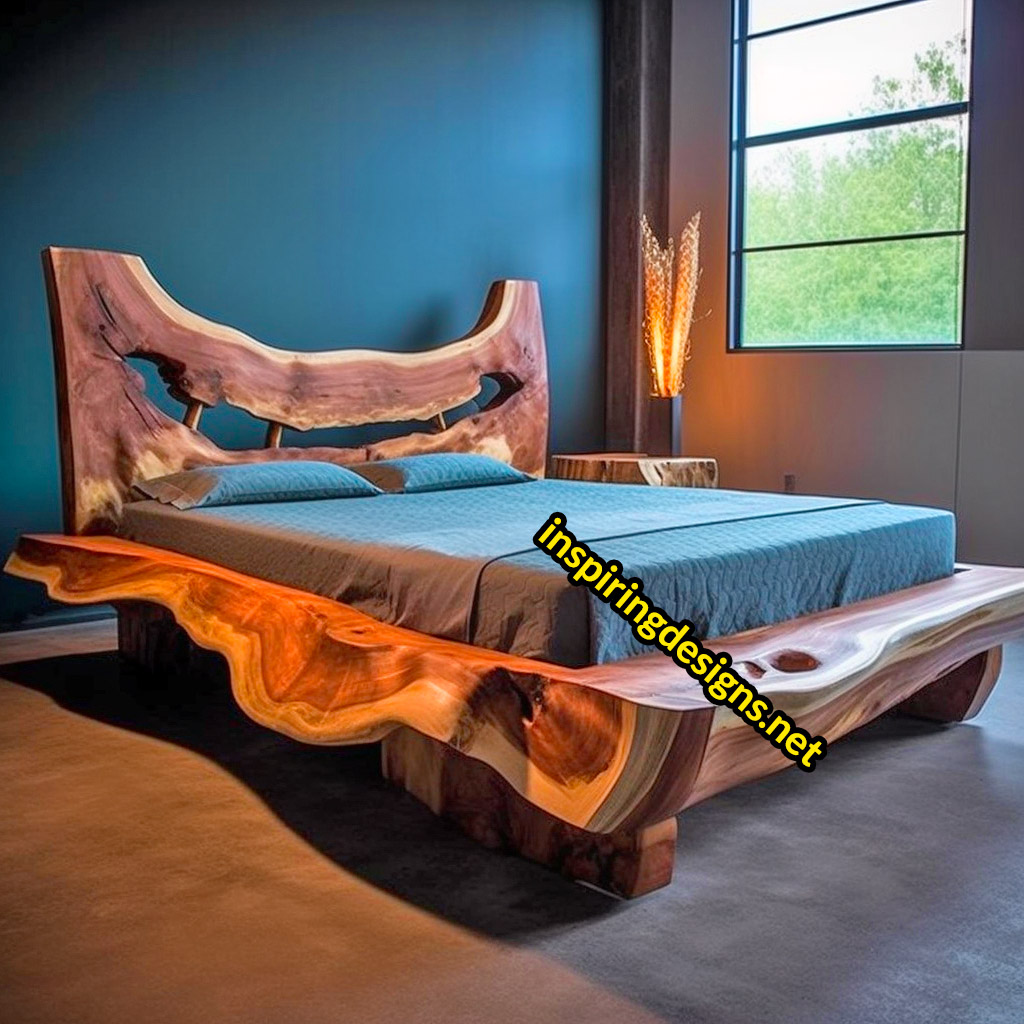 When it comes to design, the intricacy and beauty inherent in these wooden behemoths are akin to nature's own poetry, etched in grains and knots.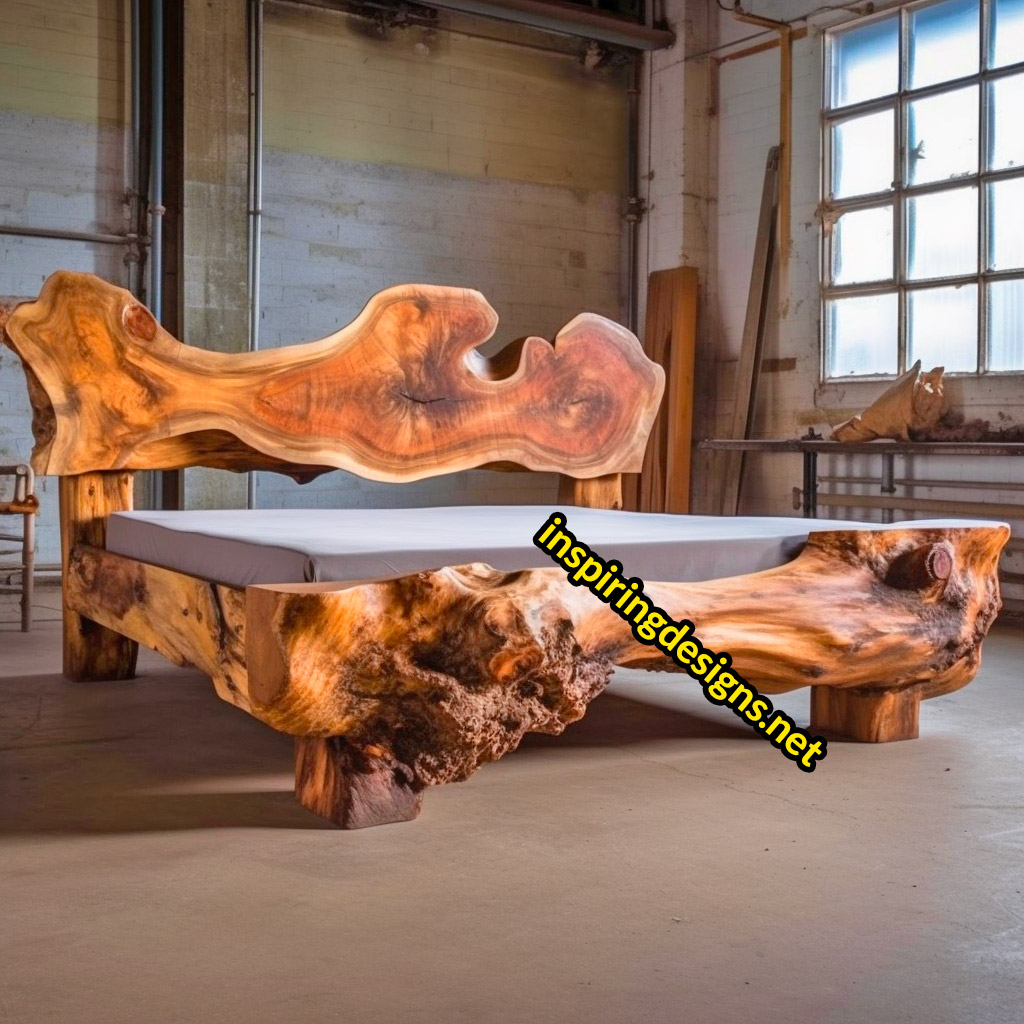 Crafted from massive slabs of luxury wood species such as Claro Walnut, Black Oak, or Burled Maple, each piece sings a siren song of unique charm. No two look alike – it's like having your own fingerprint, but in bed form! Who wouldn't want that level of bespoke craftsmanship?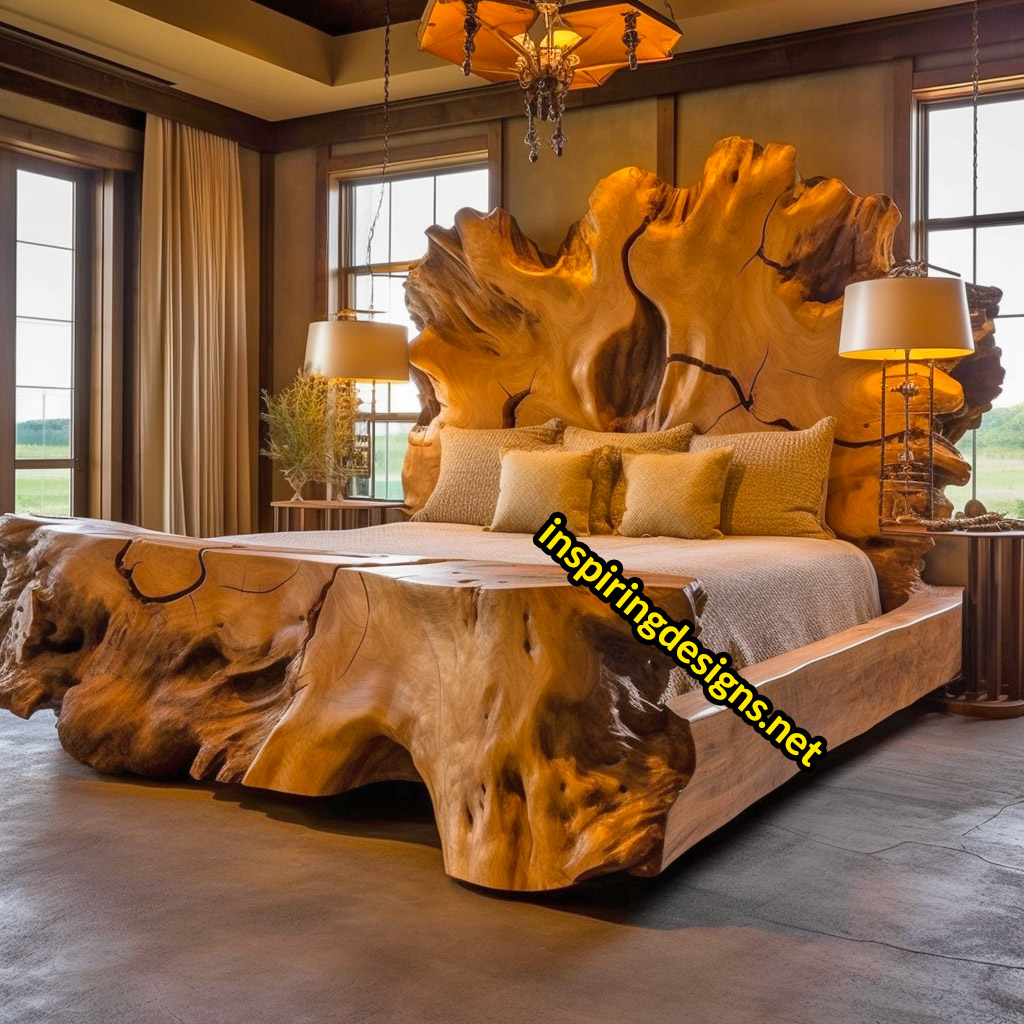 Becoming the lucky owner of one of these striking structures is more than just a purchase. It's akin to joining an exclusive, albeit slightly quirky, club.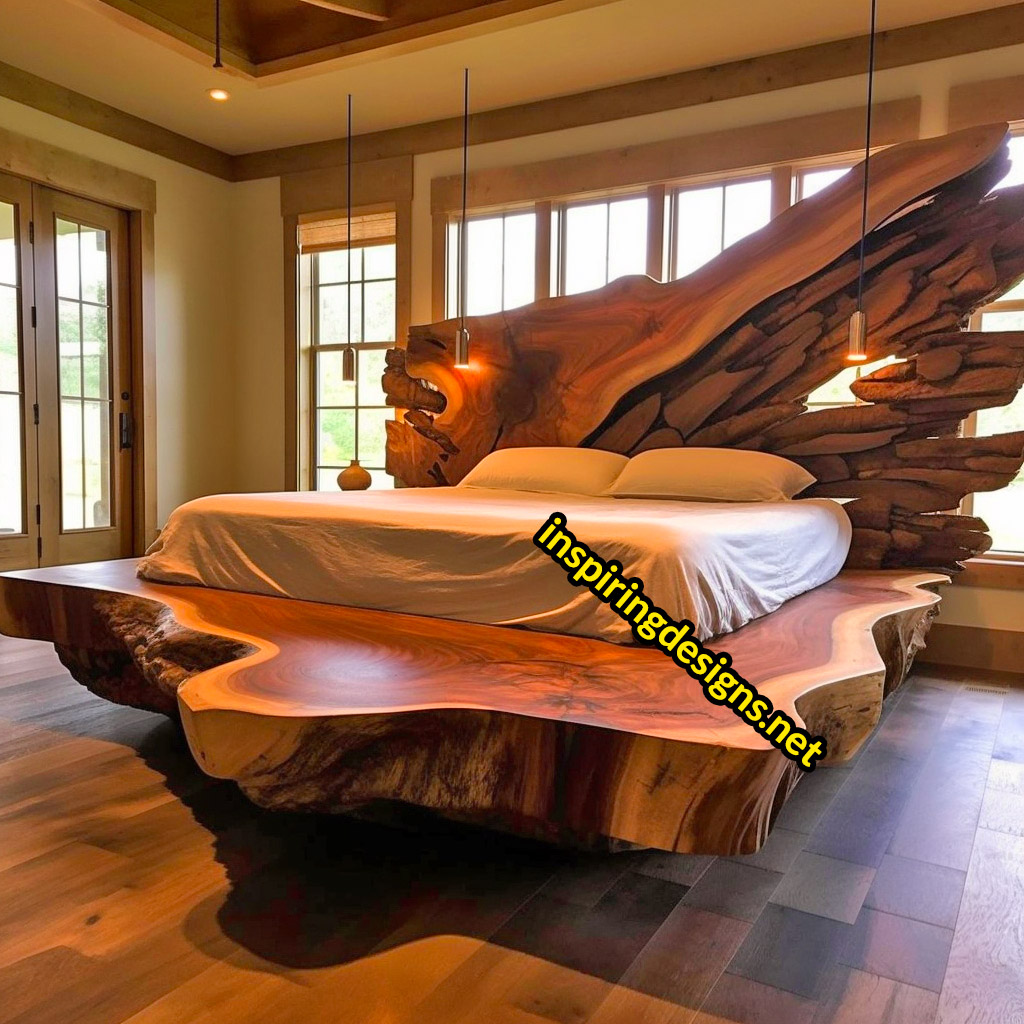 Your bed instantly transforms into an eye-catcher, a jaw-dropper, a "stop-and-stare-for-a-few-uncomfortable-seconds" piece of art. Expect guests to throw appreciative nods, inquisitive questions, and possibly a dash of wide-eyed envy your way.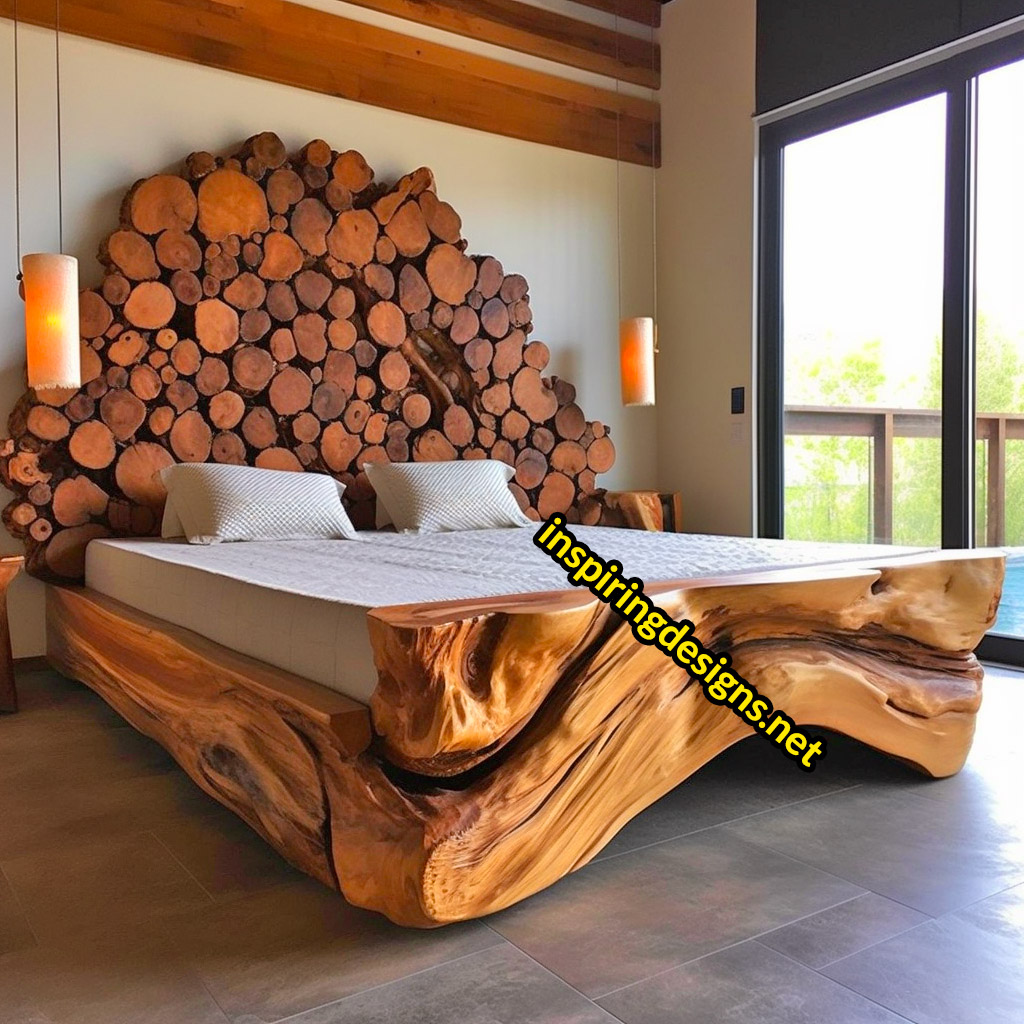 The journey to create these imposing beds is a labor of love. With each bed requiring hundreds of hours of meticulous craftsmanship, they're the 'War and Peace' of the furniture world – and well worth every moment spent.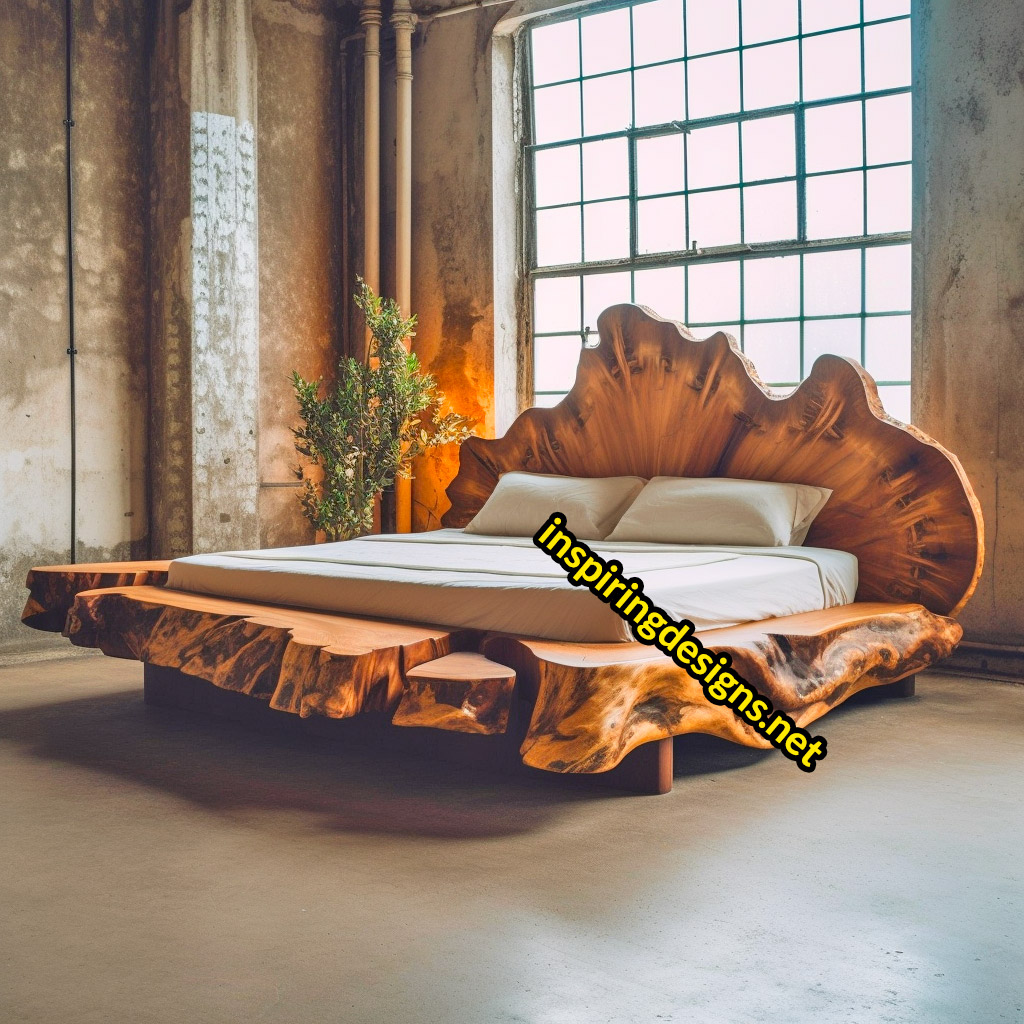 The accompanying headboards, equally colossal and crafted from the same awe-inspiring wood slabs, complete the aesthetic, and are perfect for leaning against while pondering life's great questions, or simply catching up on your favorite TV series.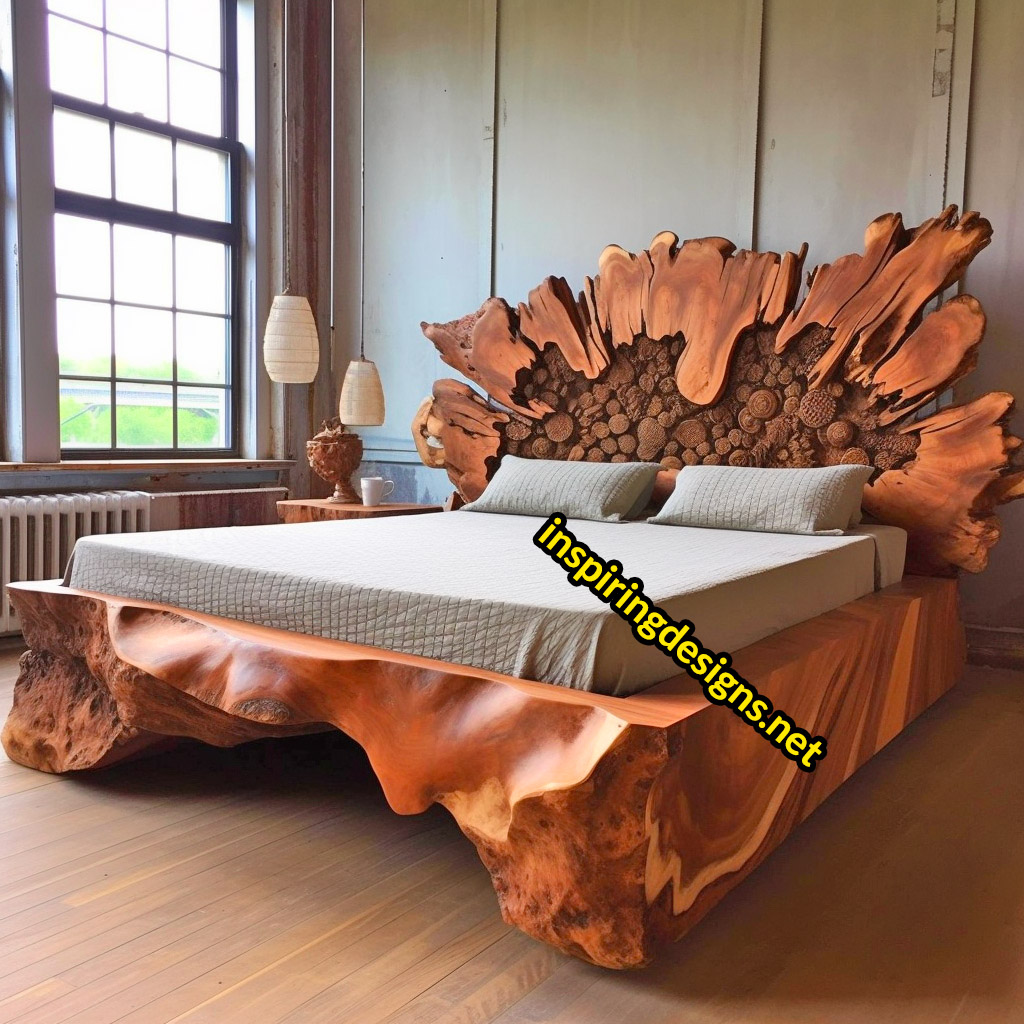 We won't sugar-coat it; these gigantic beauties demand commitment. With their size and weight, you might need a crane, a prayer, and a well-executed plan to get one into your home.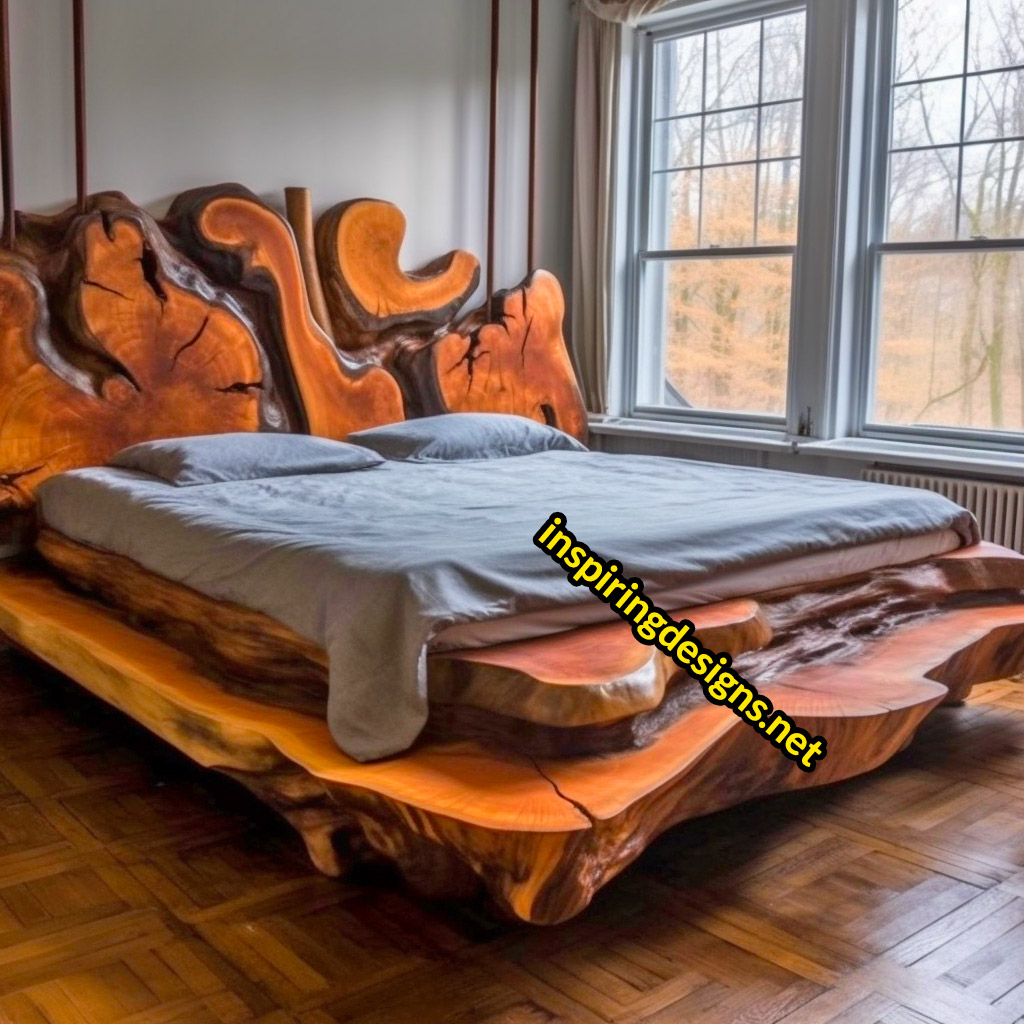 In fact, some enthusiasts choose to incorporate them into new builds, essentially creating a bed-centric home. Hey, we told you this was an exclusive club!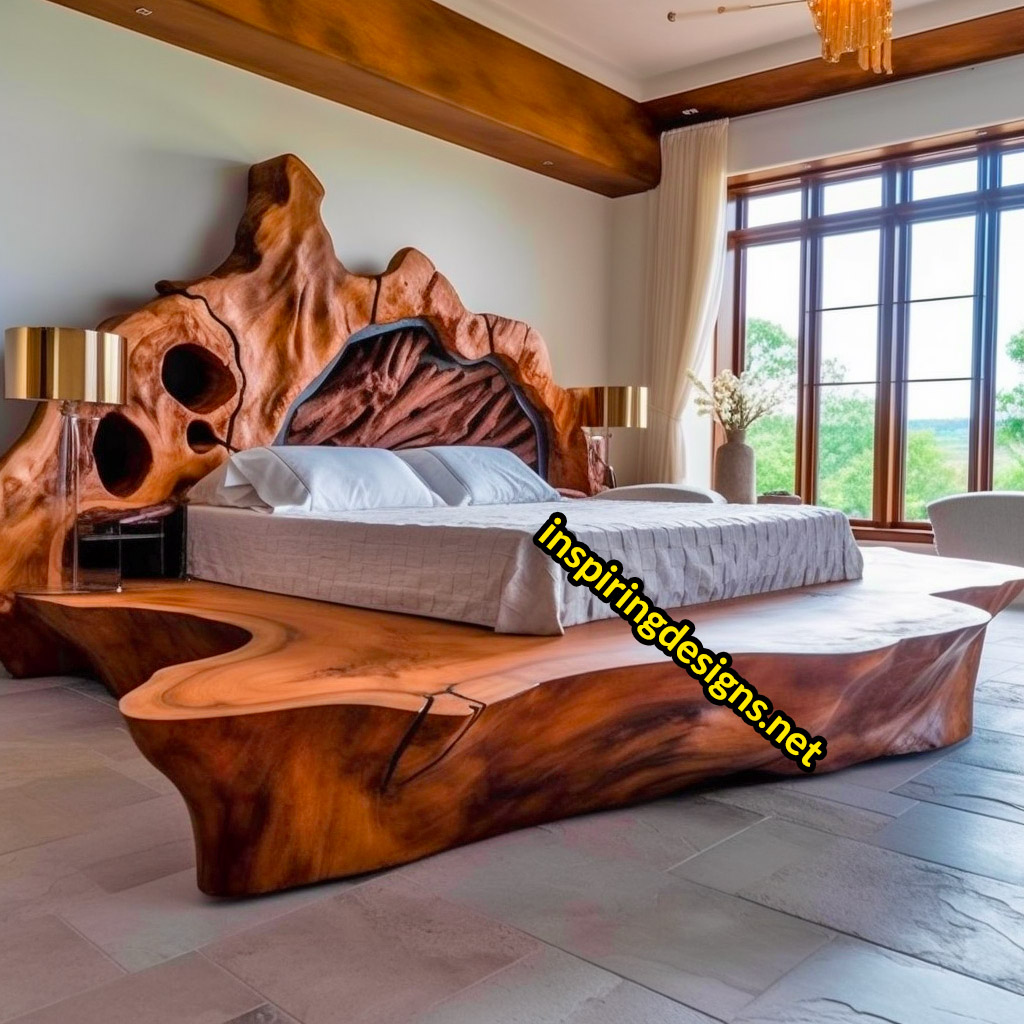 Once nestled into your bedroom (or vice versa), these bed frames sync harmoniously with a variety of interior designs.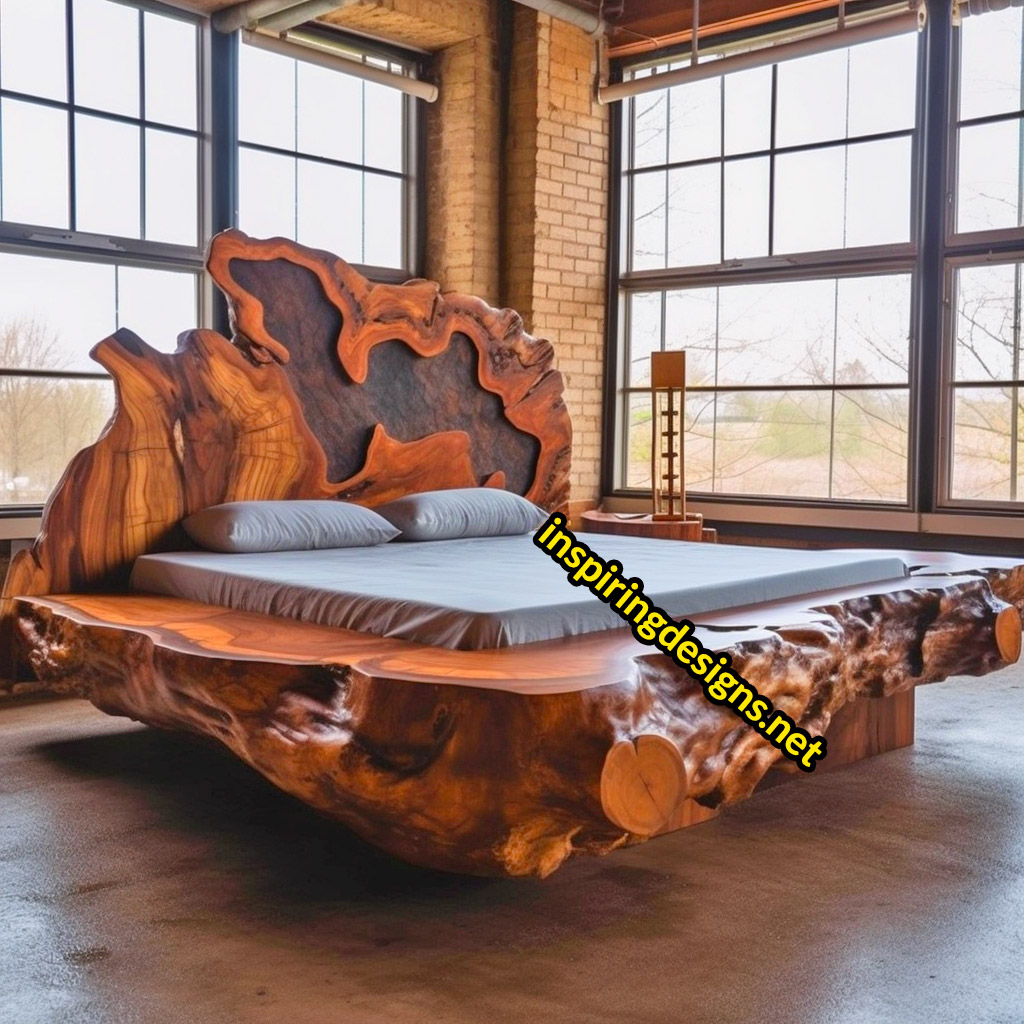 They take rustic or woodland-themed bedrooms to the next level, effortlessly. Equally, they make a striking contrast in minimalist, modern spaces, injecting warmth and earthy charm into the sleek surroundings.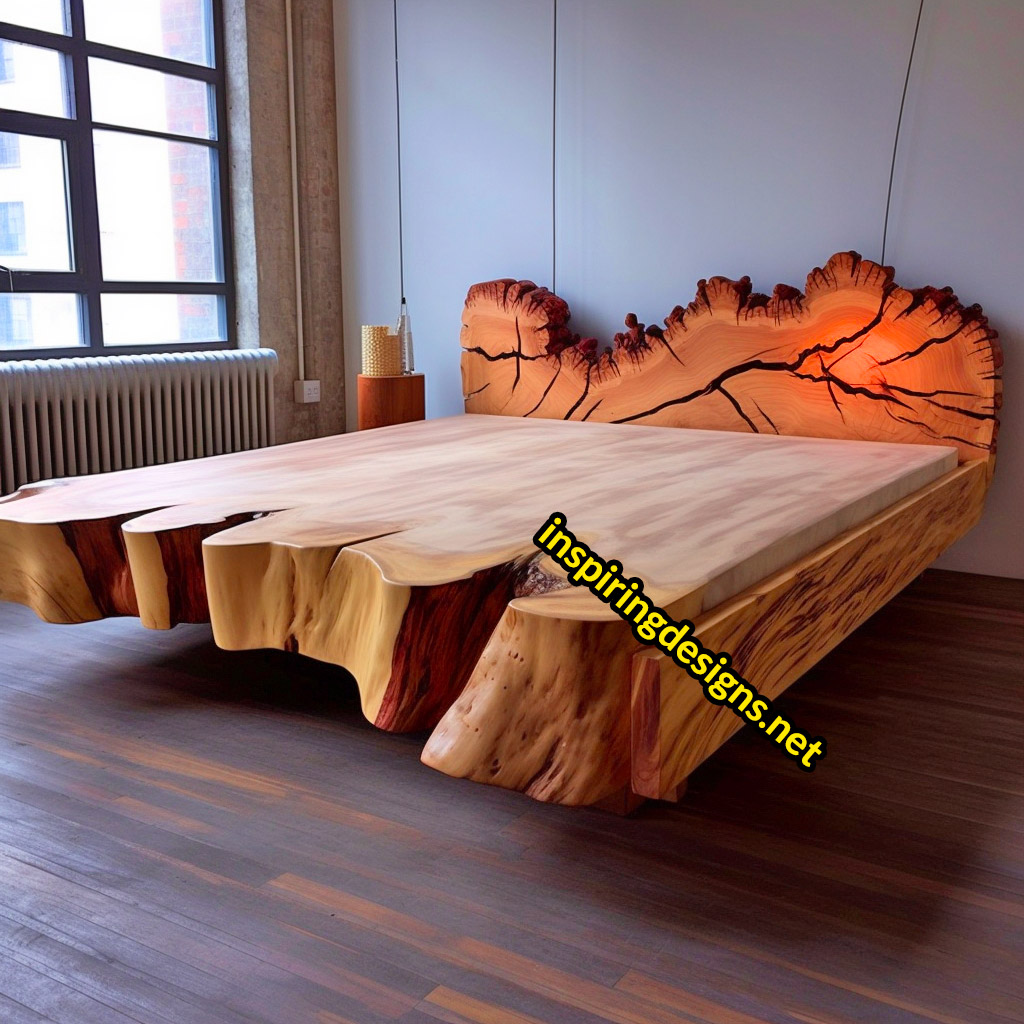 To keep your bed looking its radiant best, the right finish is crucial. Linseed oil or natural beeswax polish will enhance the wood's depth and luster while protecting it from the elements.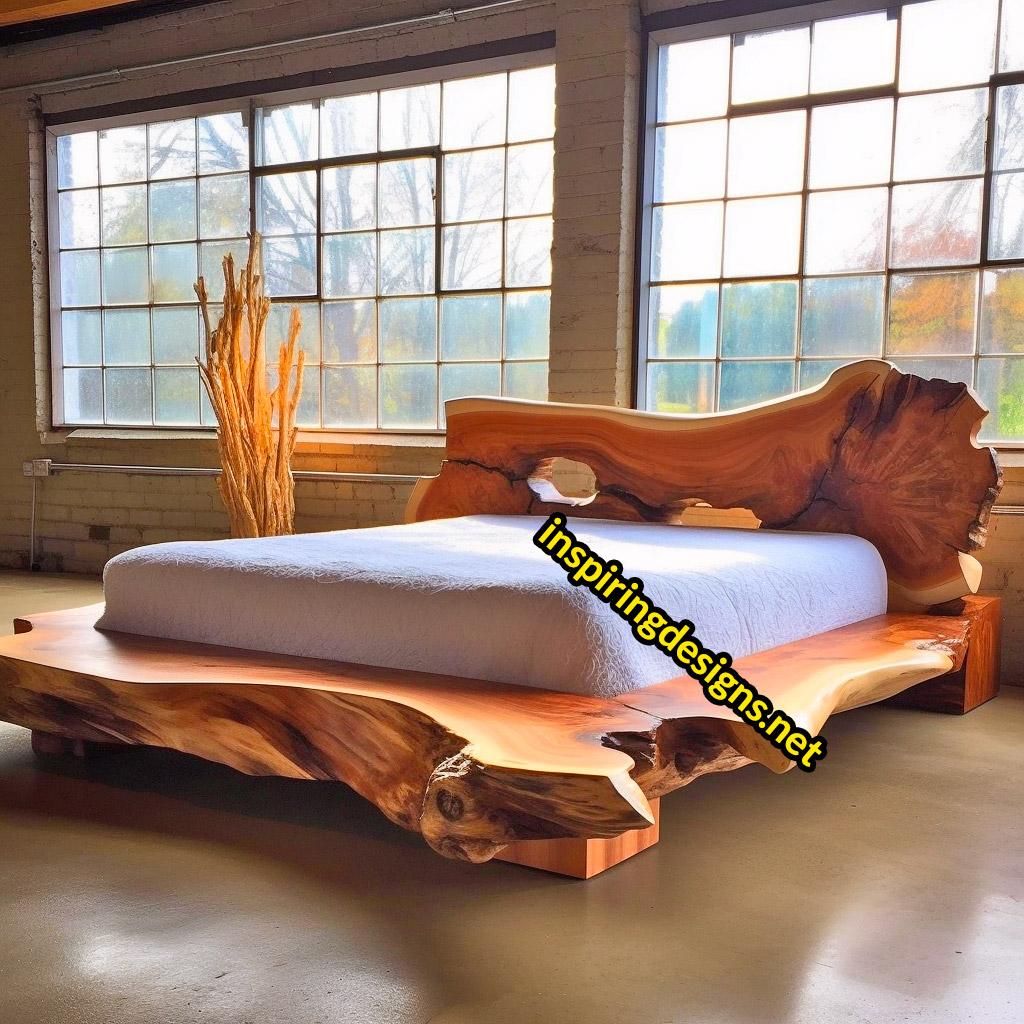 Want a more rustic feel? Opt for a hard-wax oil finish to emphasize the wood's natural textures and tonal variations.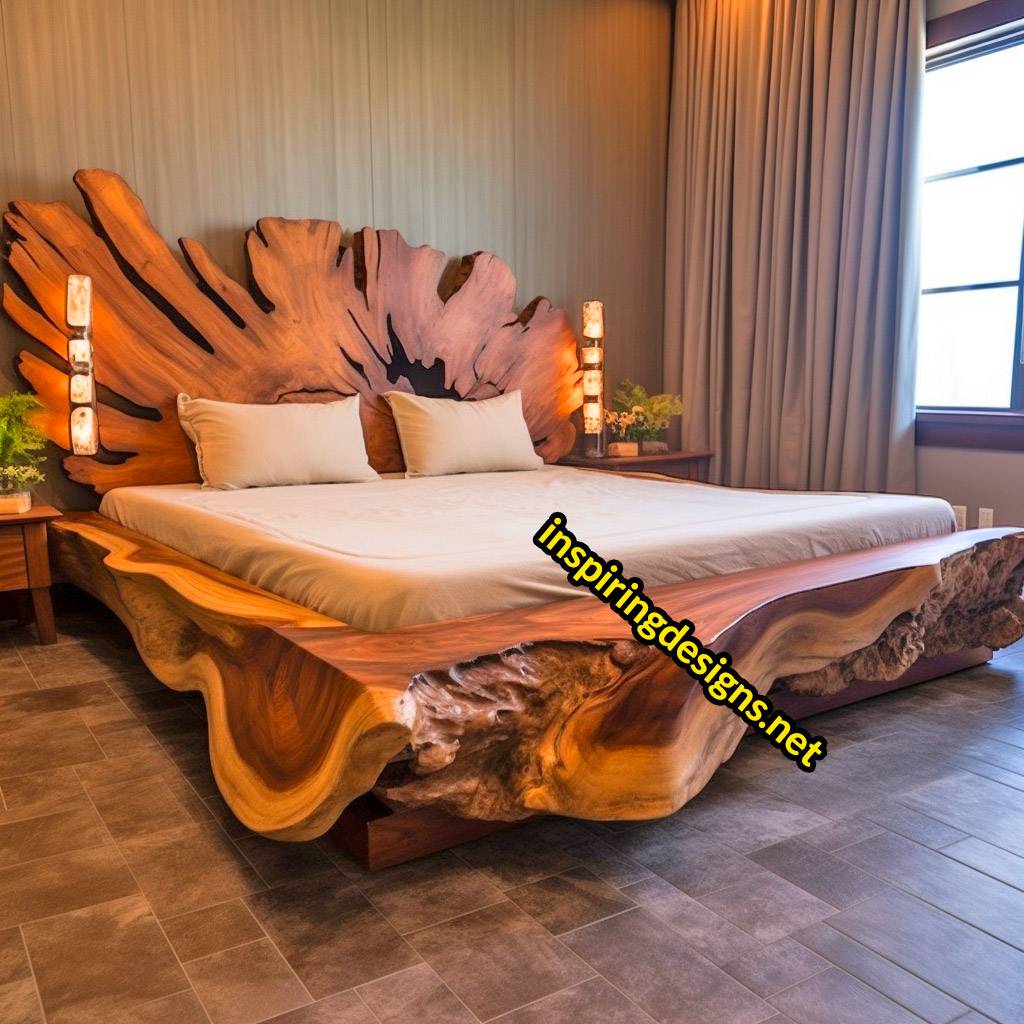 Locating your local wood artisan, or "wood whisperer" as we like to call them, is the first step in embarking on this joyously oversized journey.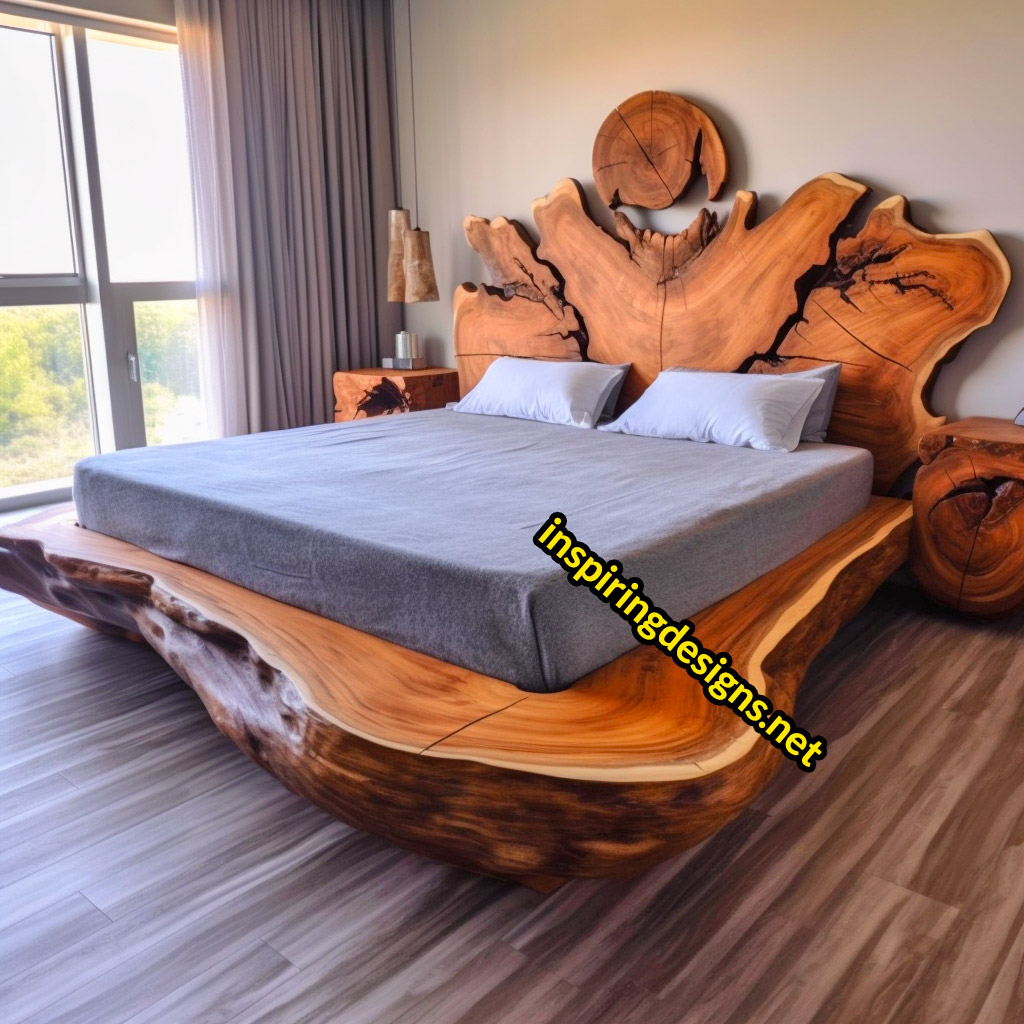 They'll guide you through the process, offer advice, and most importantly, turn your dream into reality.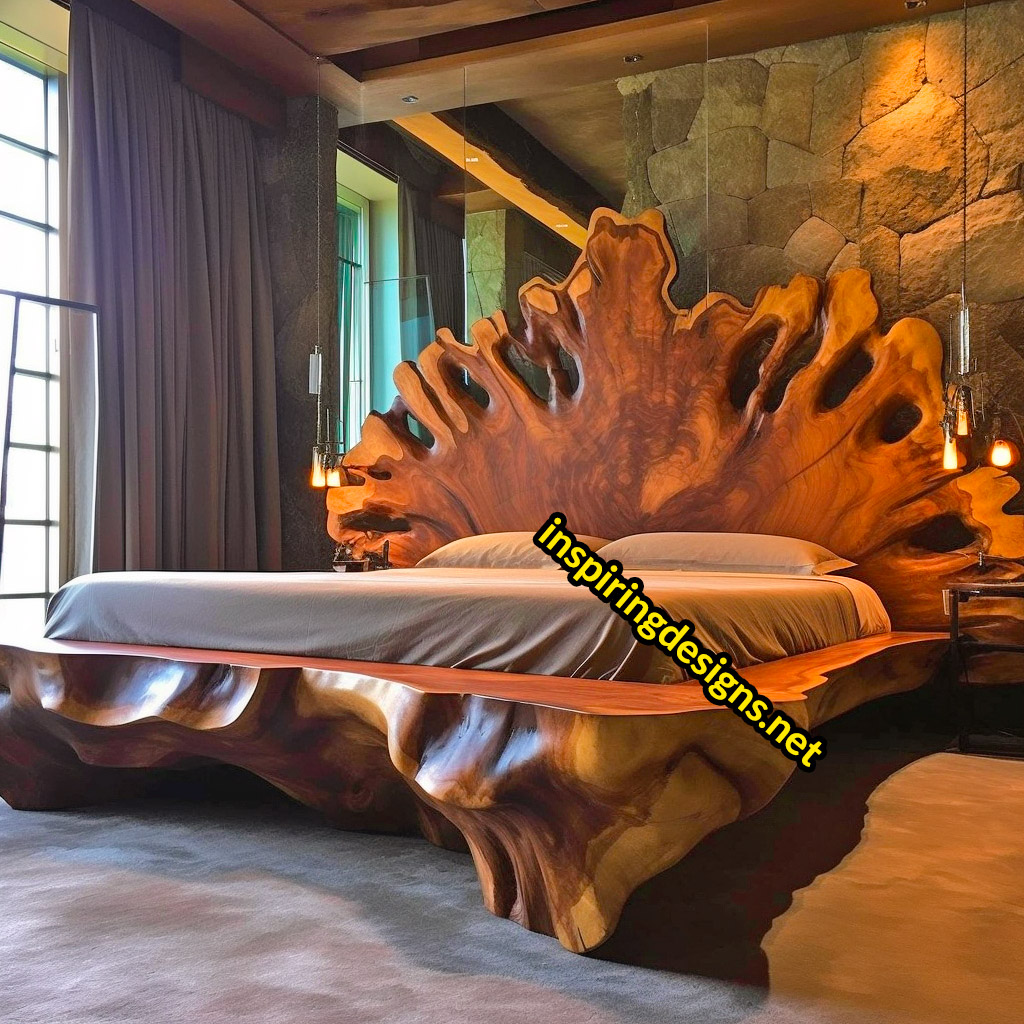 So, are you ready to supersize your dreams with an oversized wooden bed frame made from live edge slabs of wood?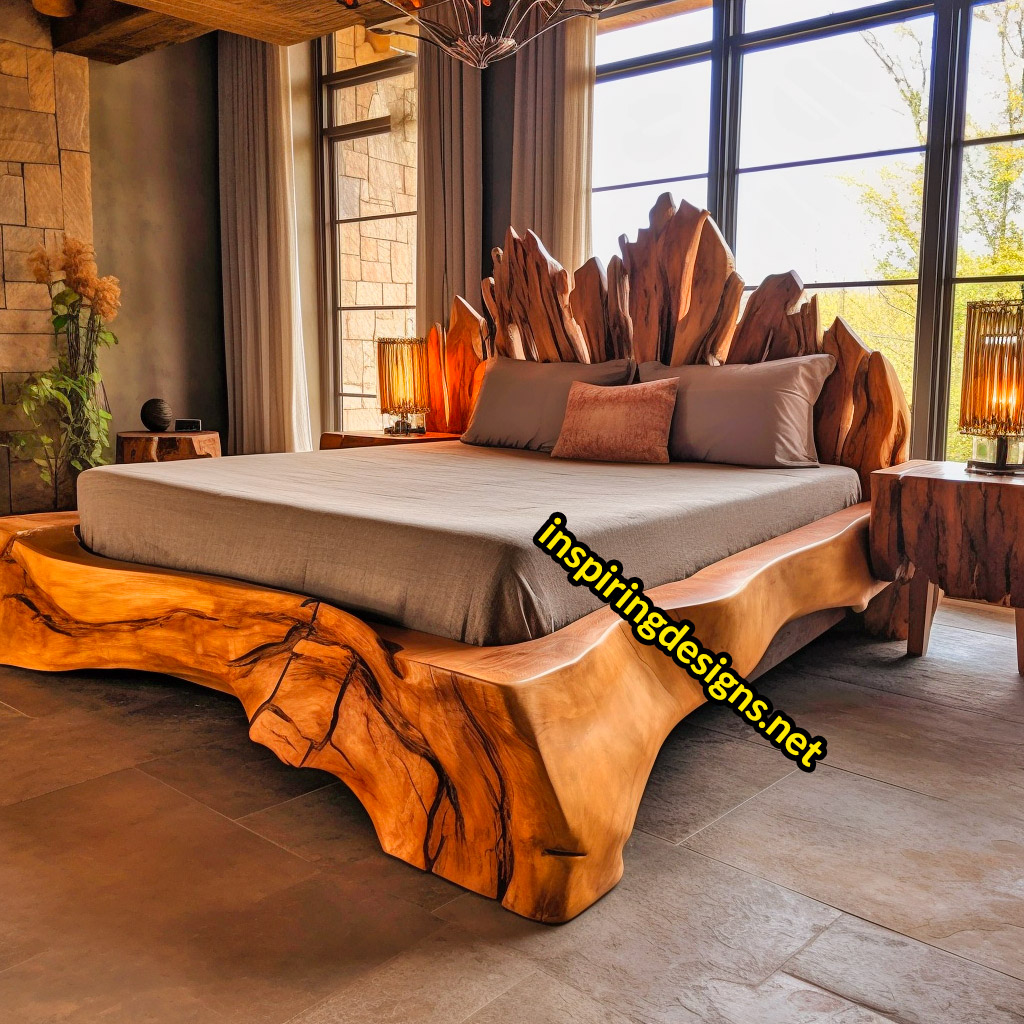 We bet you're even eyeing that tape measure to see just how far you can push the boundaries of bed-sized! Brace yourself, bedtime is about to get a lot more majestic.