Gather 'round, staircase enthusiasts and lovers of quirky wooden creations! Do we have a treat for you! Forget about the mundane steps that get you from one floor to the next. We're plunging into the world of handcrafted wooden staircases made from live edge wood and epoxy. It's like walking up a piece of art!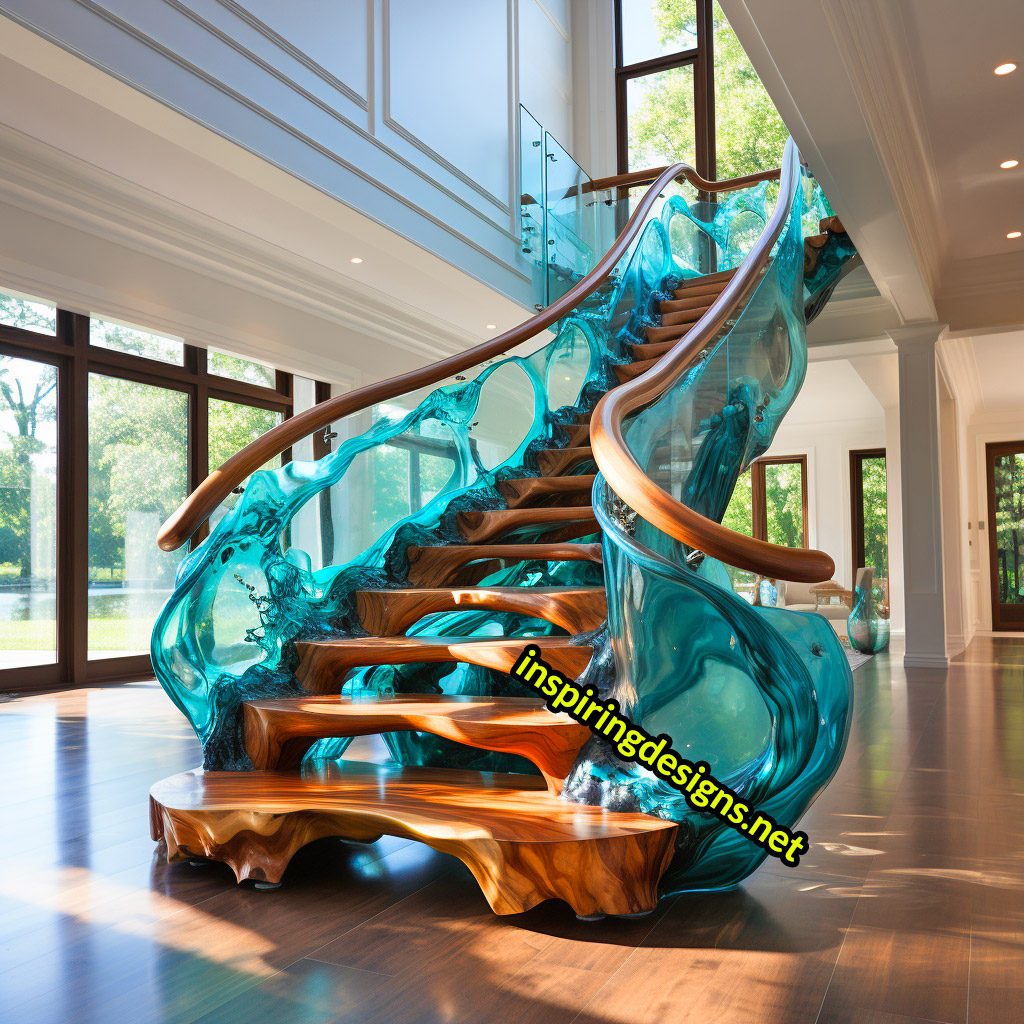 Imagine, if you will, stepping onto a staircase that screams originality, its live edge wood giving you that rugged yet sophisticated feeling, with curves and corners just like Mother Nature intended.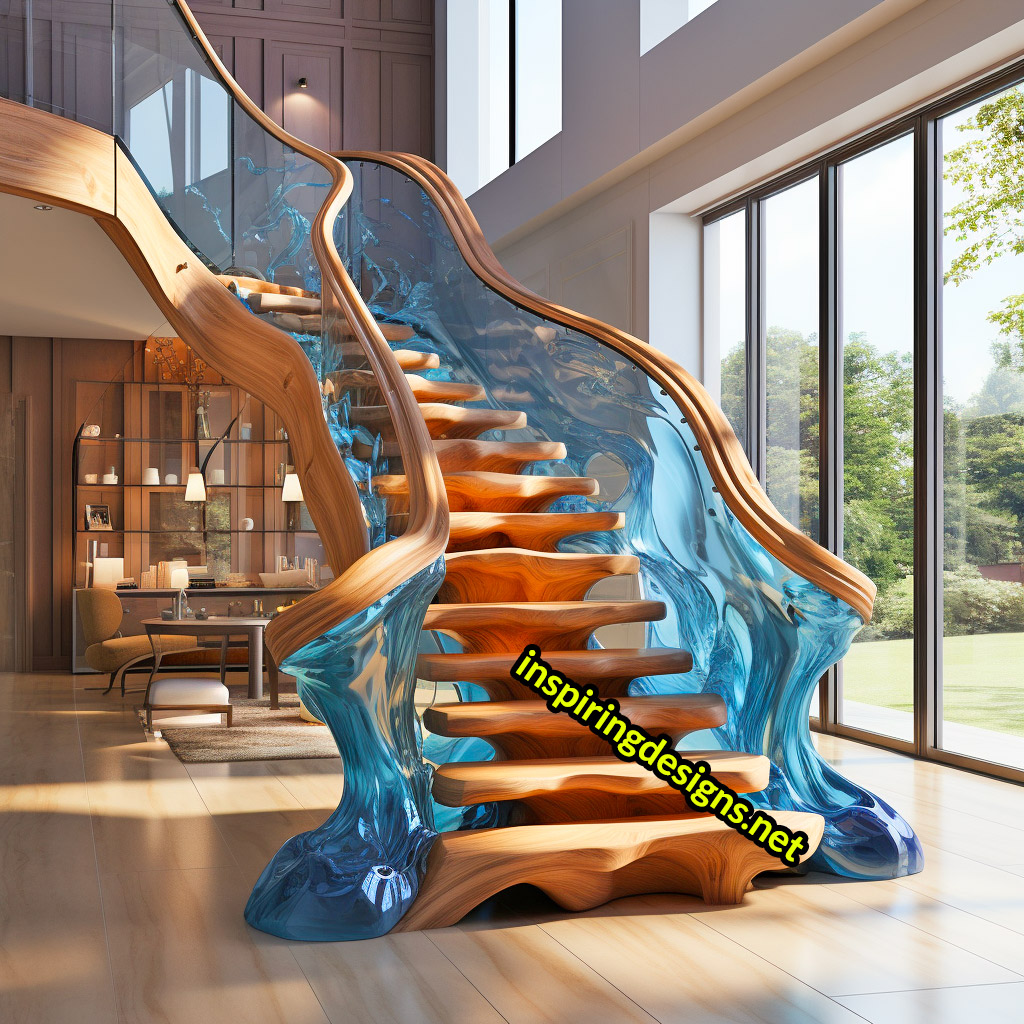 Now add a splash of epoxy, and POW! You've got a pop of color that brings that wood to life.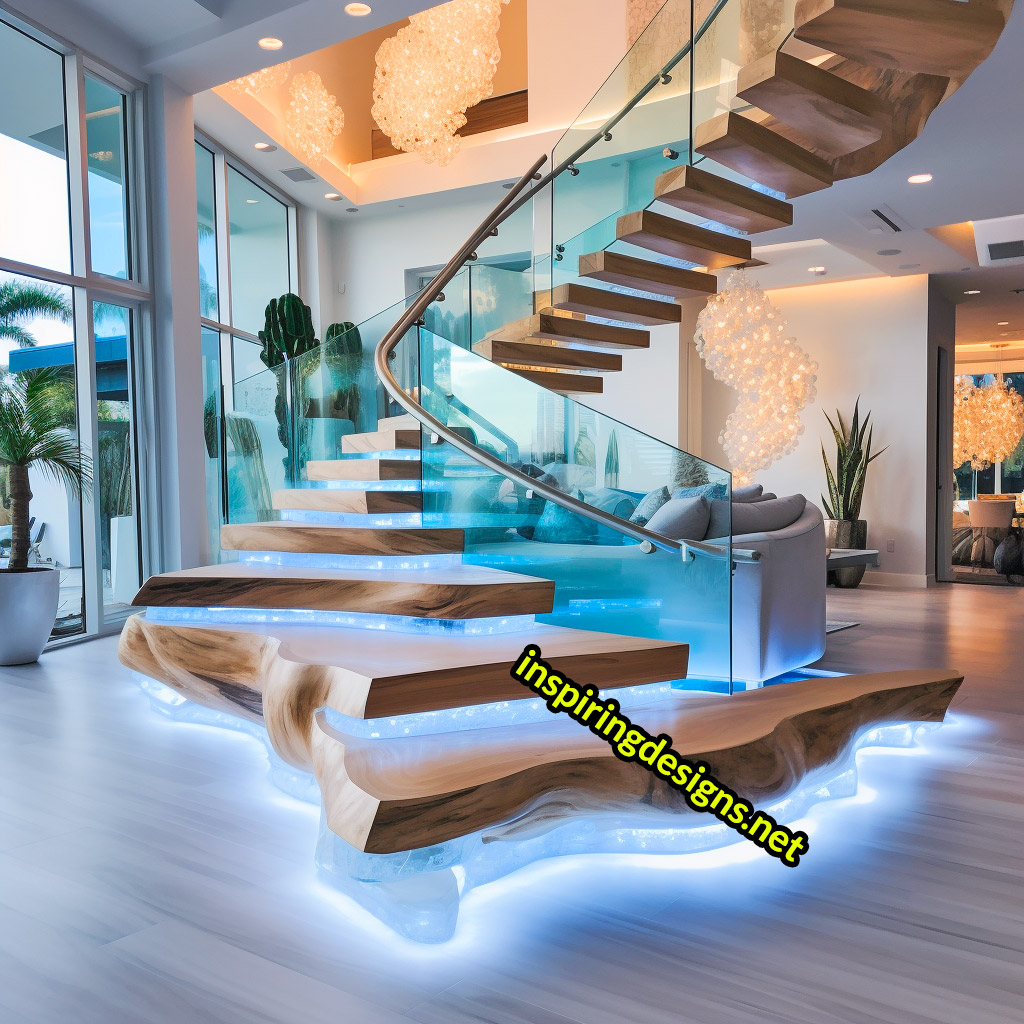 No two staircases are alike… Each one of these wood and epoxy staircases is like a snowflake – unique and dazzling, taking hundreds of hours to complete.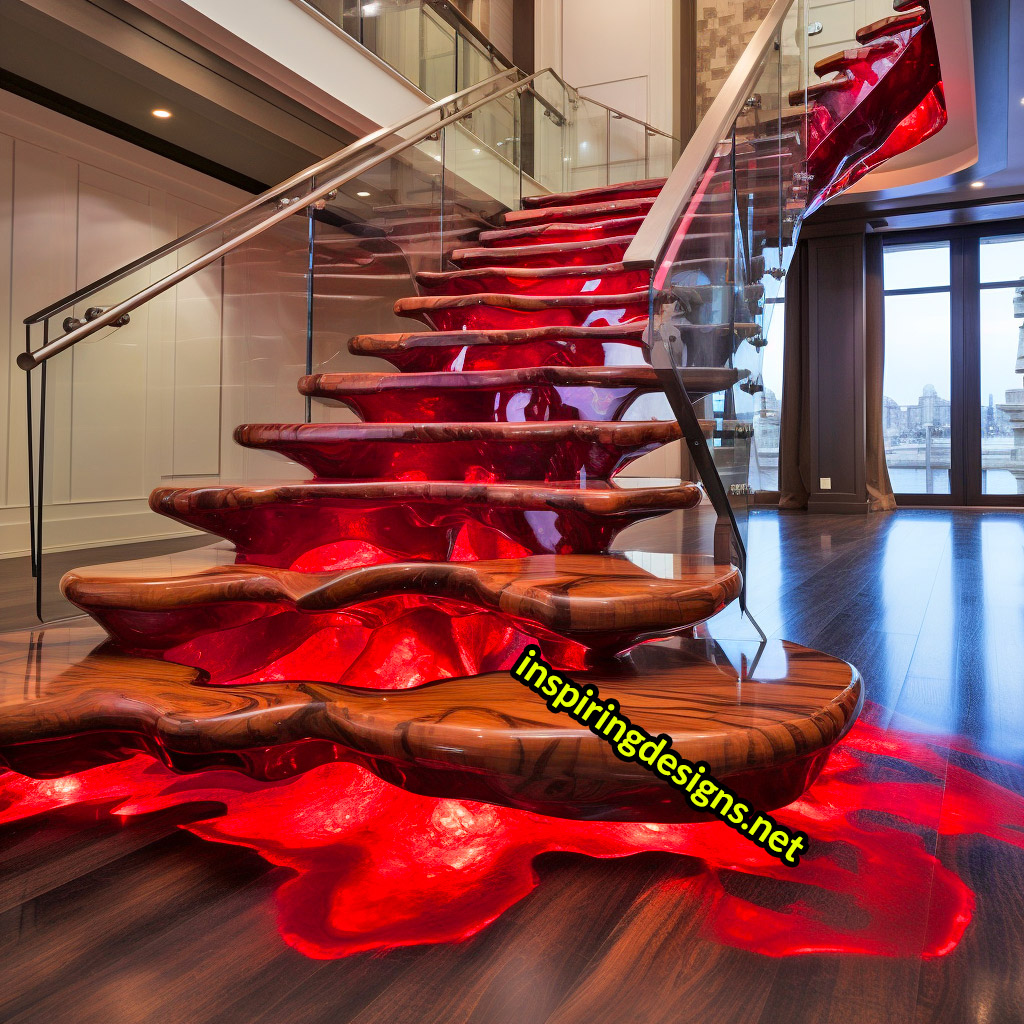 The craftsman's hands work the wood and epoxy like a painter with a canvas. This isn't just carpentry; it's artistry.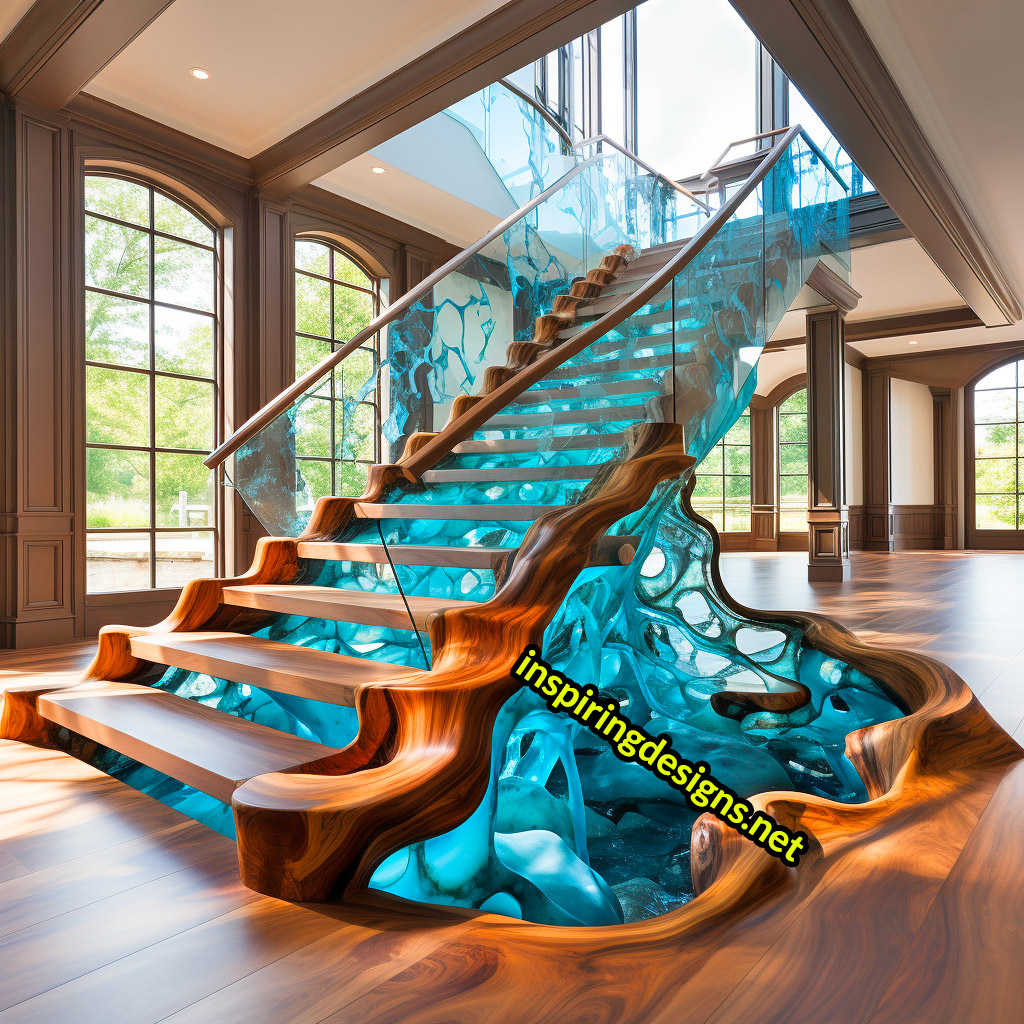 Straight? Curved? Spiral? Oh, the possibilities are endless! Want to feel like you're ascending a tree? Or perhaps you're into something a little more geometric?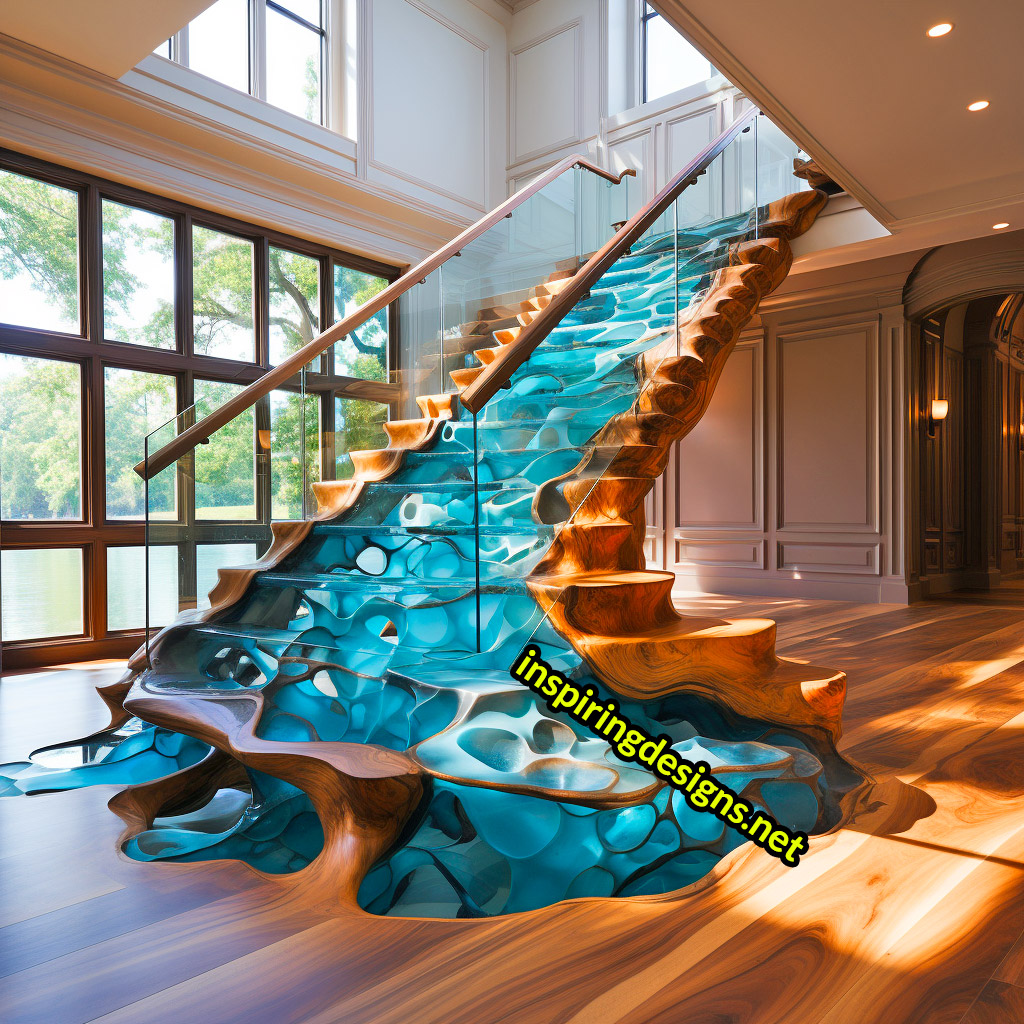 These staircases can be everything you want and more. And they fit in all kinds of spaces.
The corner by the window? Perfect. Right in the middle of the room? A stunning choice!
Now, let's talk wood. The best kinds for these live edge masterpieces? Walnut, cherry, maple, and oak. Strong yet elegant, they are the leading ladies of the wooden staircase world.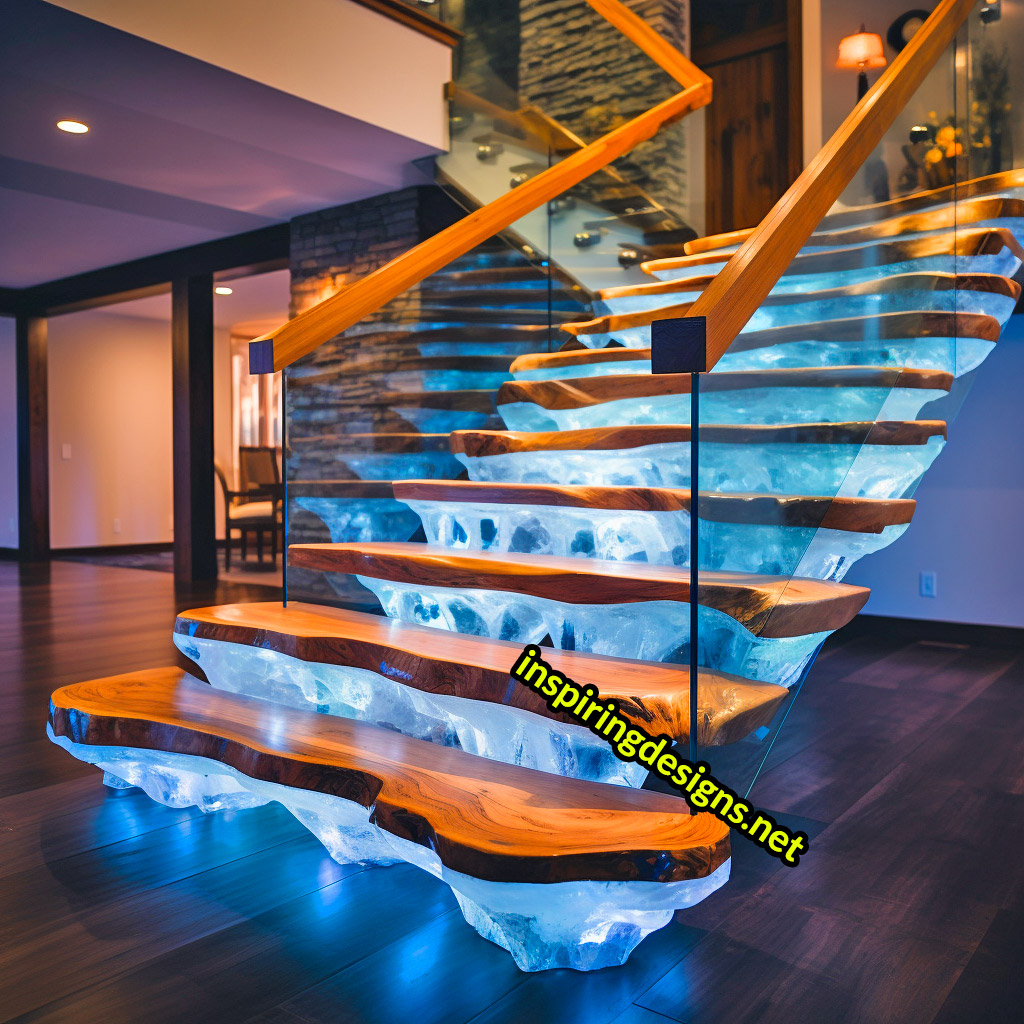 Throw in some turquoise epoxy or a river of blue, and you've got a blend that captures the very soul of the forest and the sky.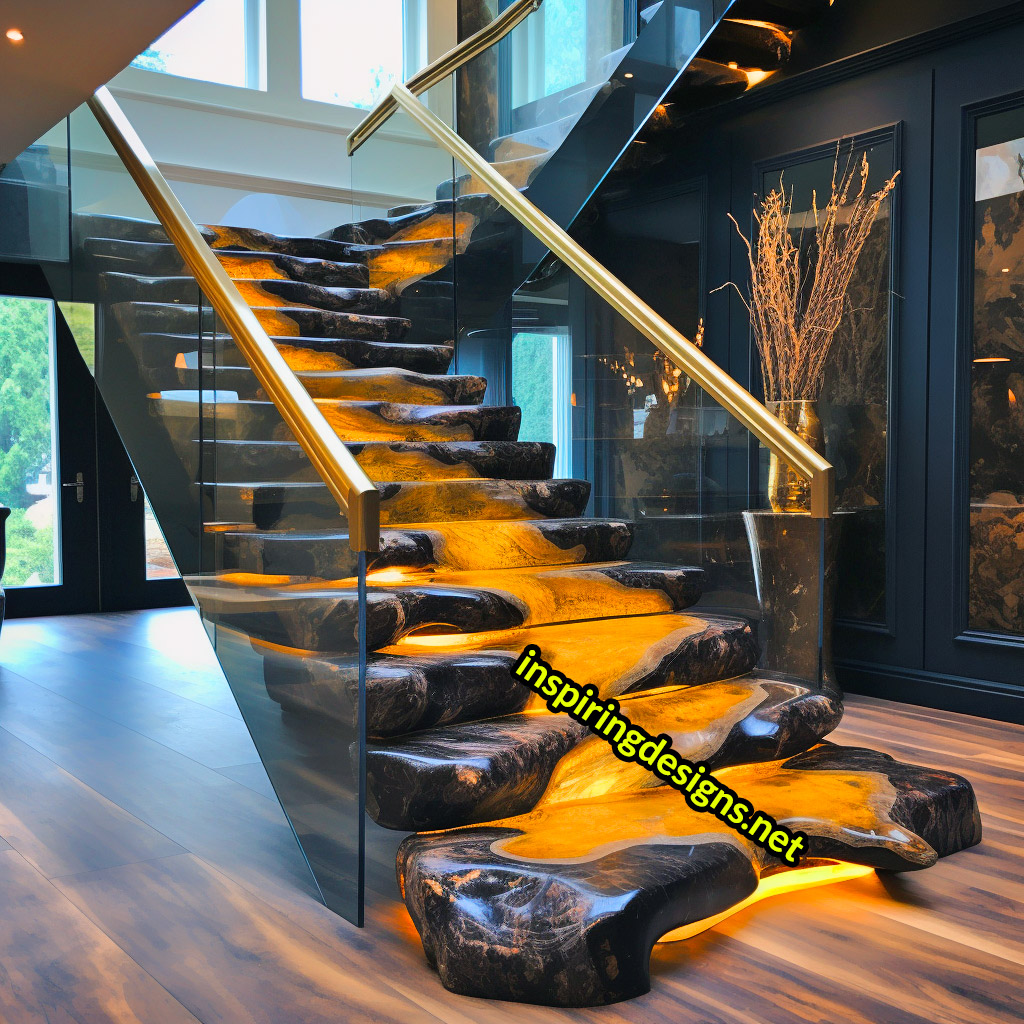 These aren't mere steps; they're a dance of design and craftsmanship, with so much detail that you might find yourself lingering on each step, marveling at the intricacy.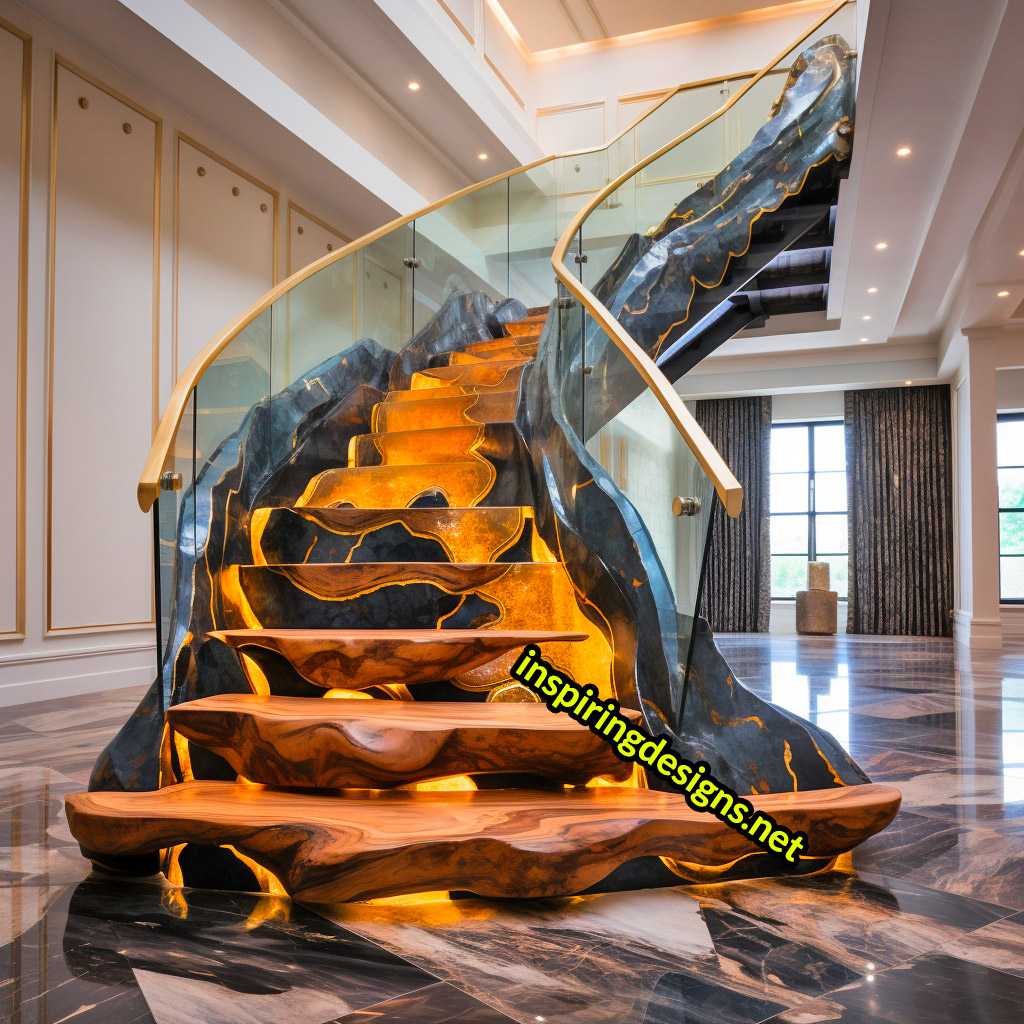 Forget reading a book or watching a movie; your staircase will entertain you for hours.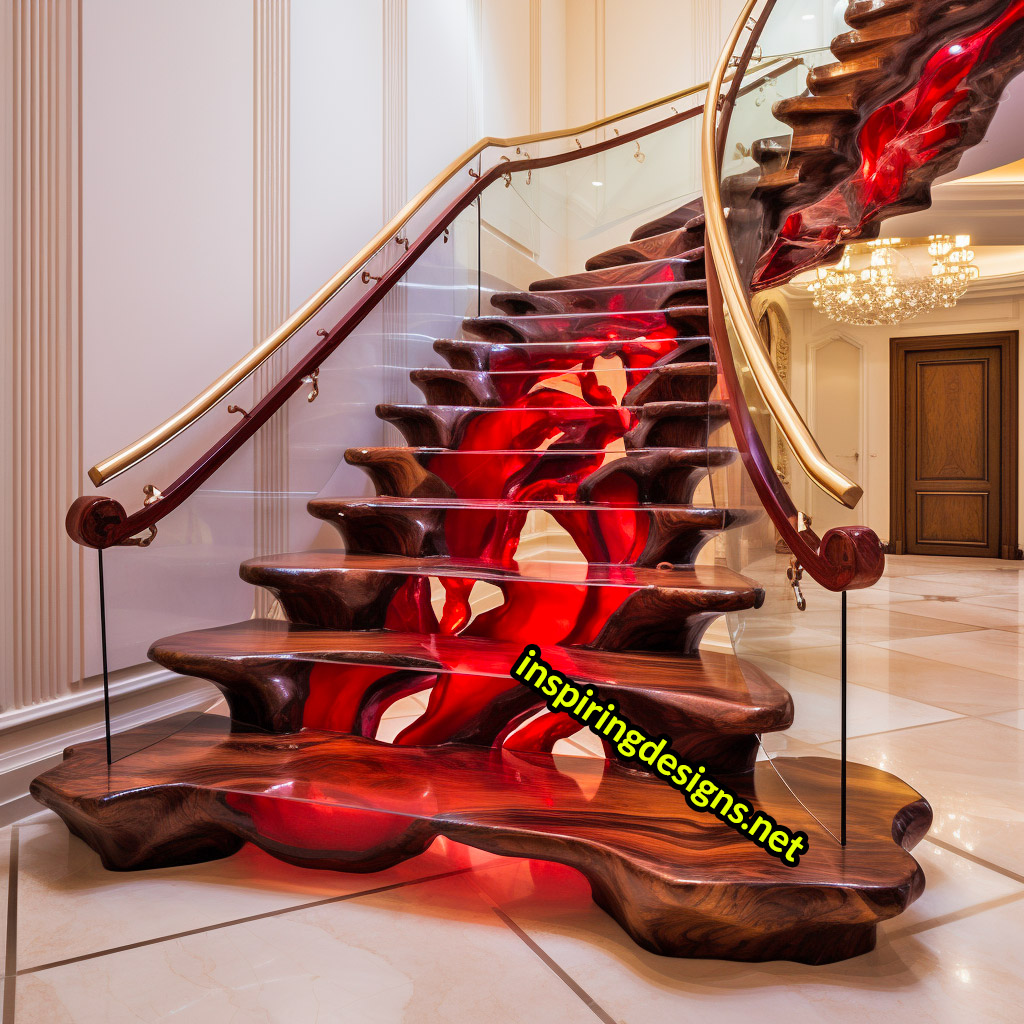 Where to place such a breathtaking creation? Well, where the eyes will feast upon it, of course! The entrance hall, the living room, or even your own private library (if you're so fancy).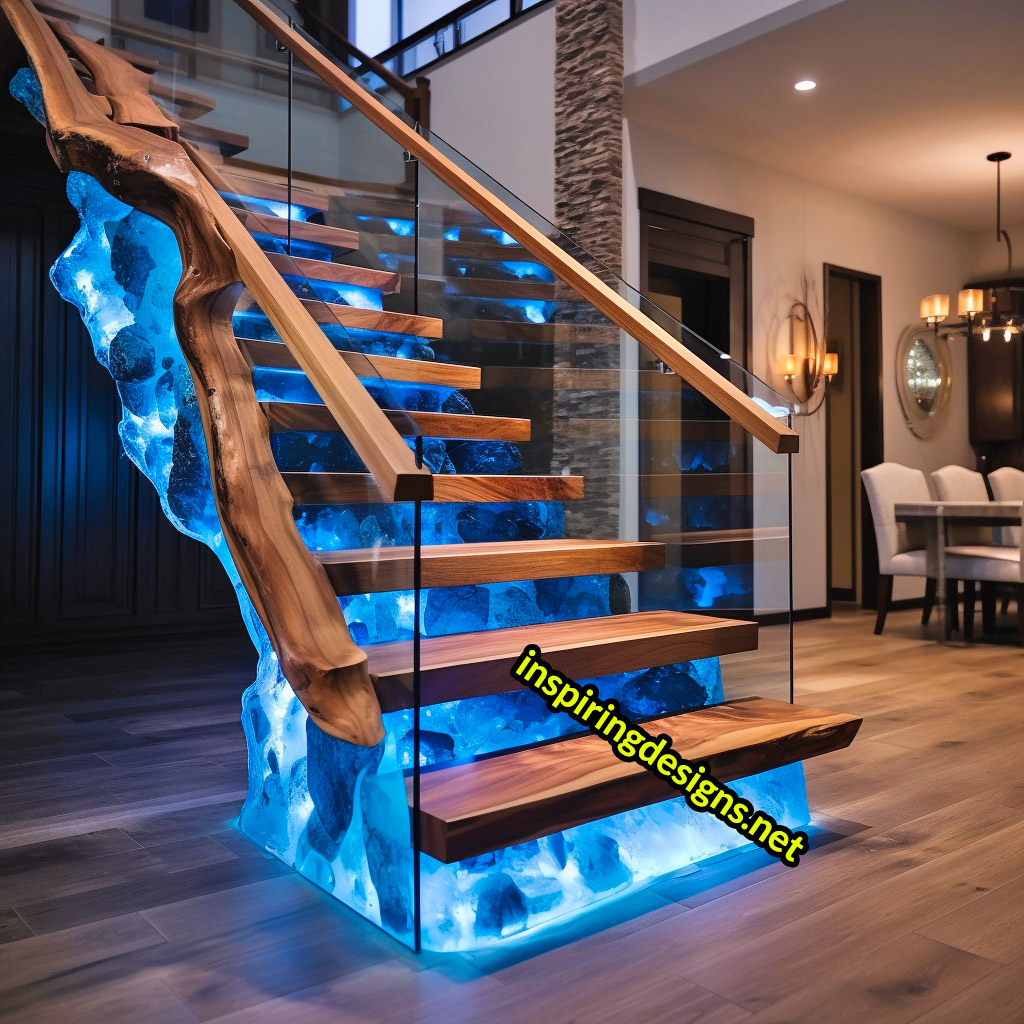 Let your guests walk on art and then watch their jaws drop. You'll never have to think of a conversation starter again.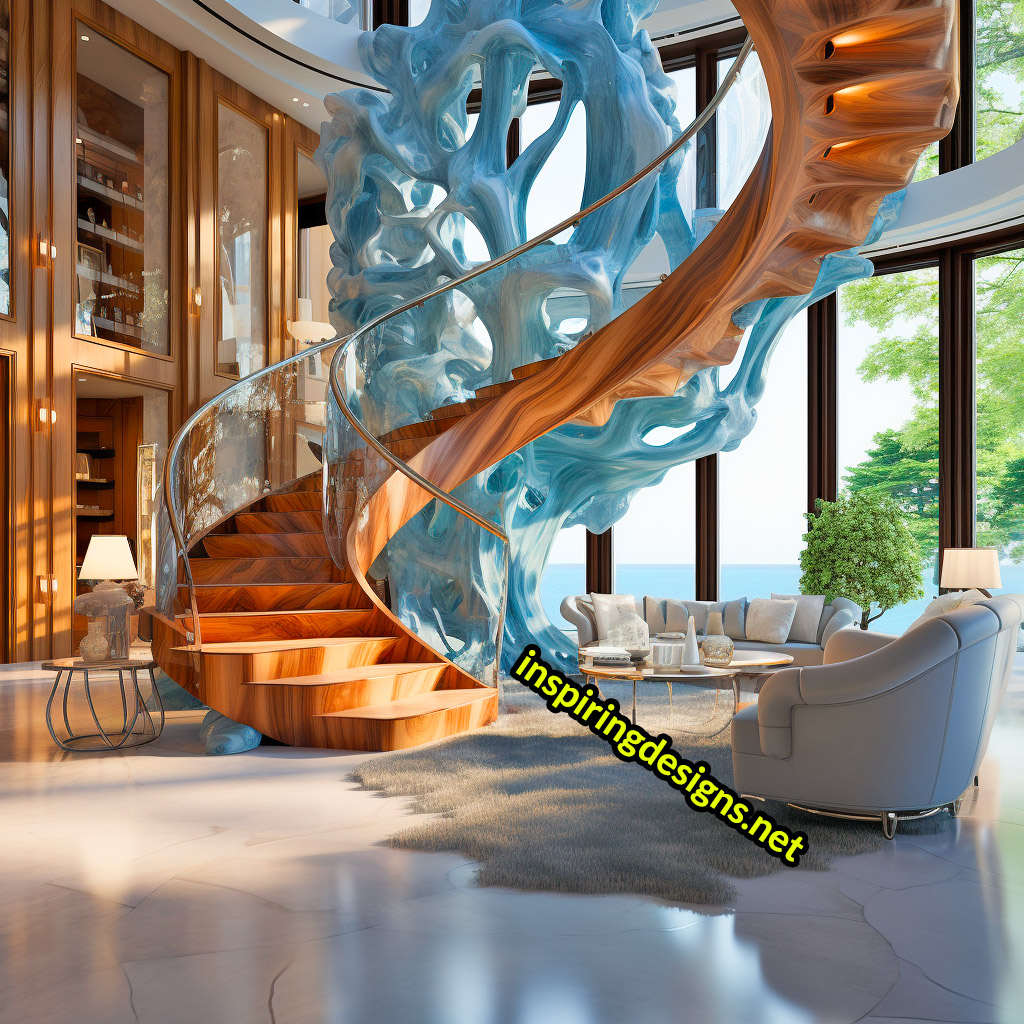 The best types of home interior design aesthetics to go with this beauty? Think rustic chic, modern elegance, or even industrial fusion.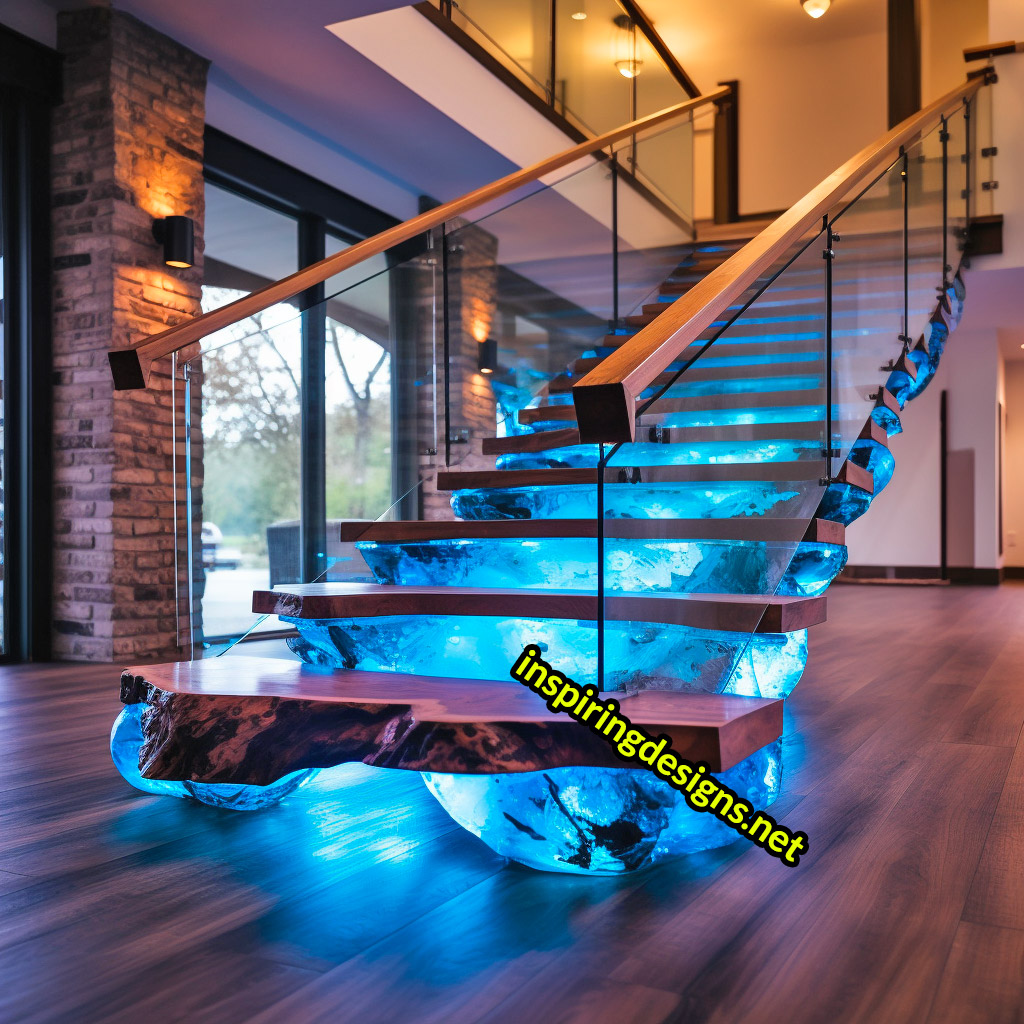 These unique staircases don't just blend; they elevate. And they look absolutely stunning.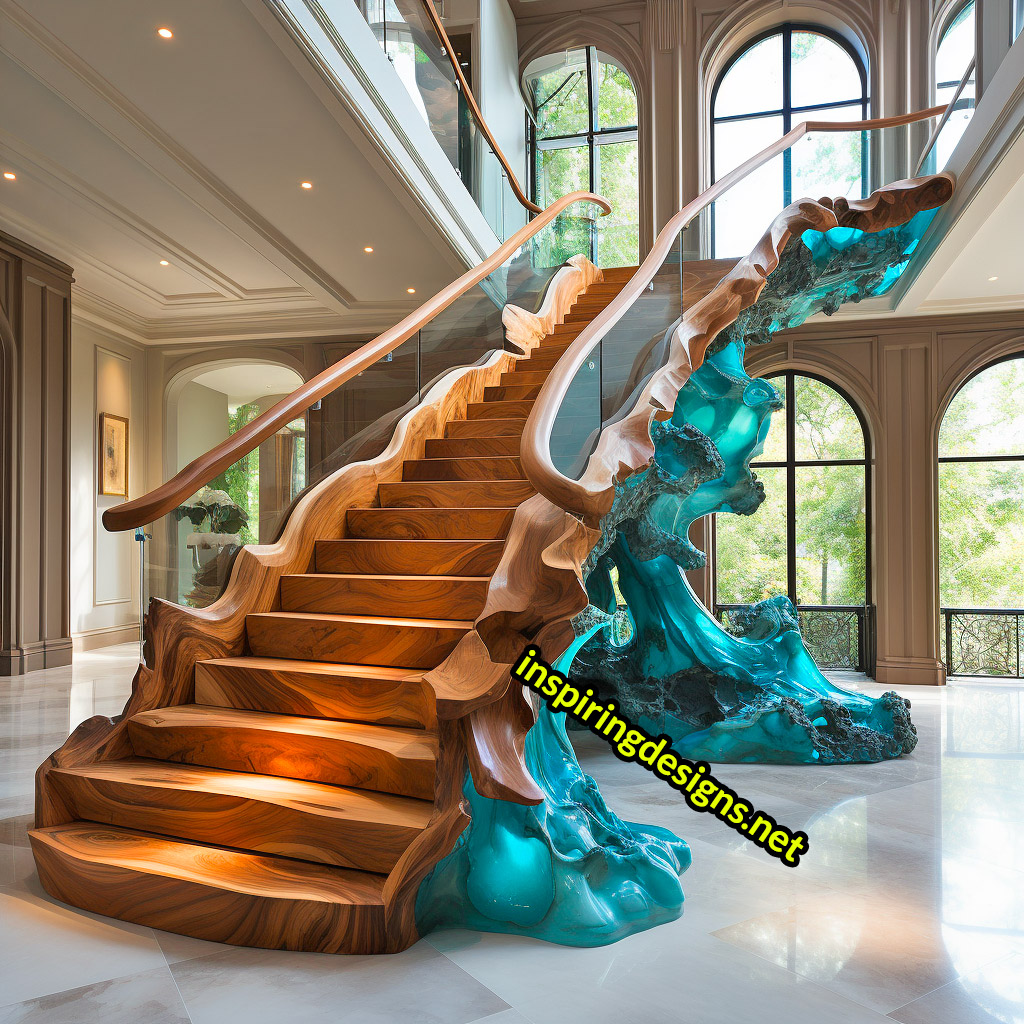 Oh, how your guests would love one of these incredibly unique staircases! But more importantly, you'll love them.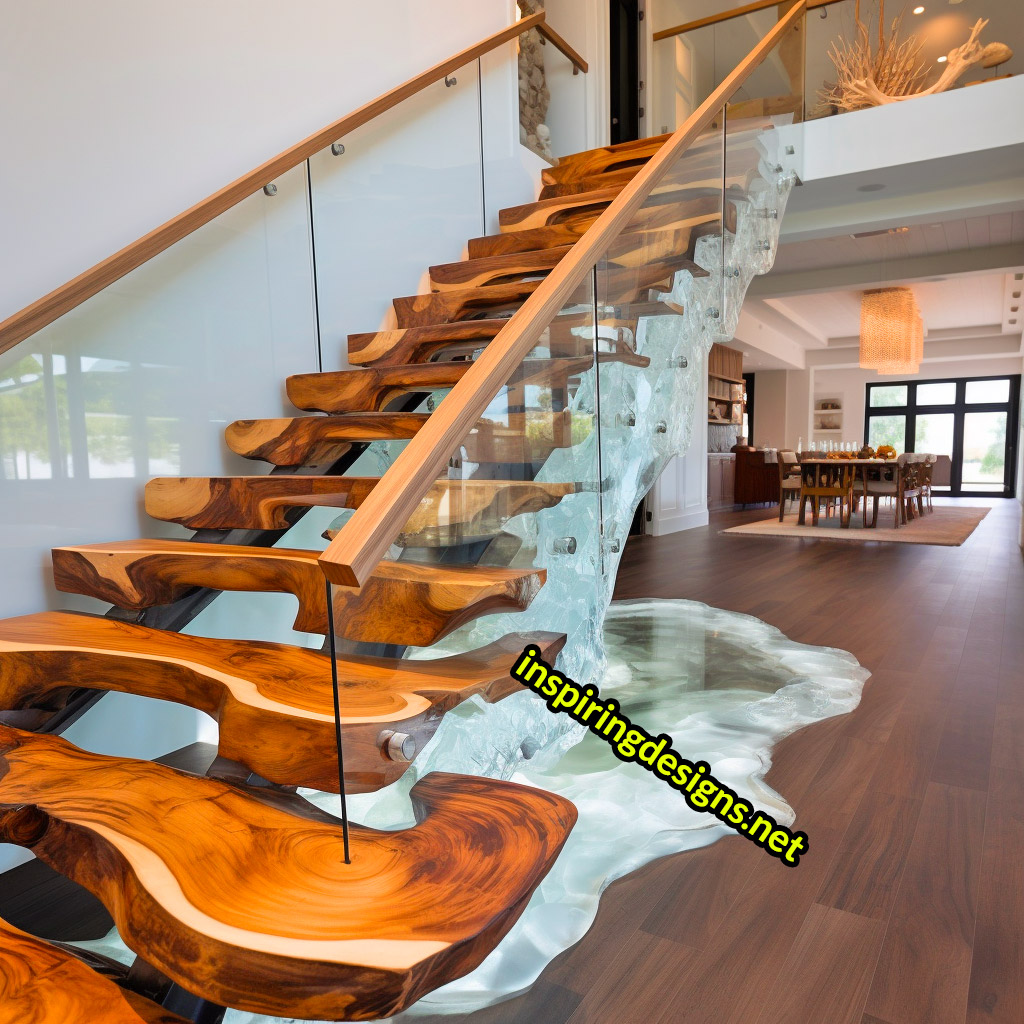 Every glance will be a reminder of creativity and innovation, every step a walk on a live-edge cloud.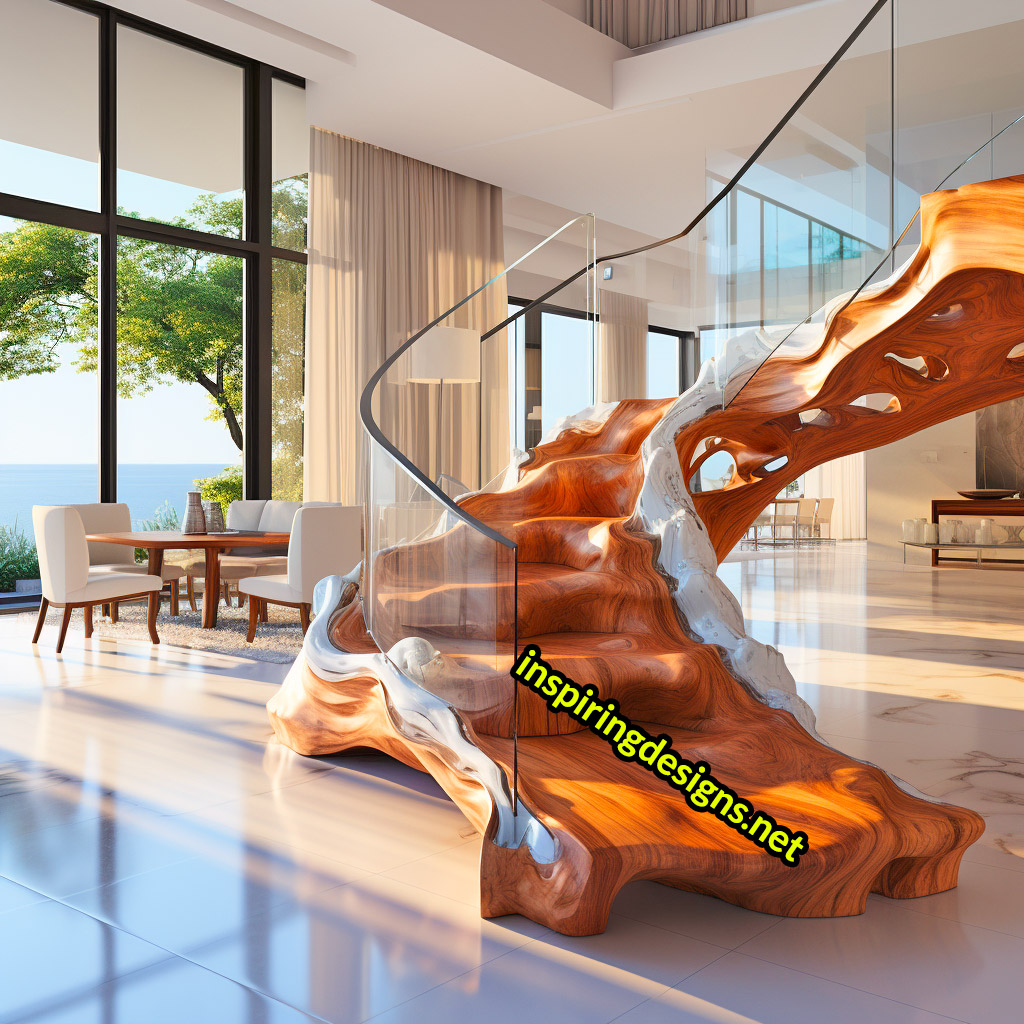 A handcrafted wooden staircase made from live edge wood and epoxy is not just a functional part of your home.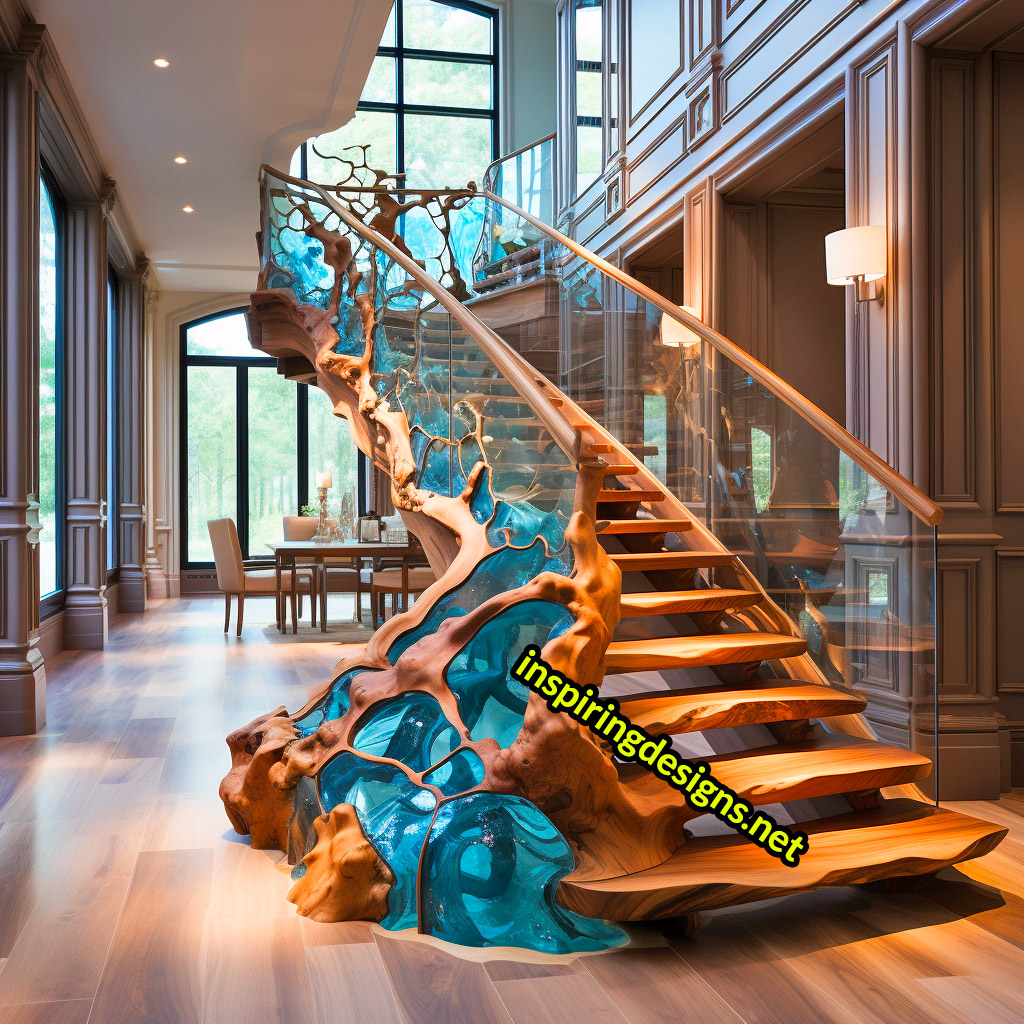 It's an intent eye-catcher, a conversation piece, a daily reminder that art isn't something you hang on the wall. It's something you live with, step on, and admire.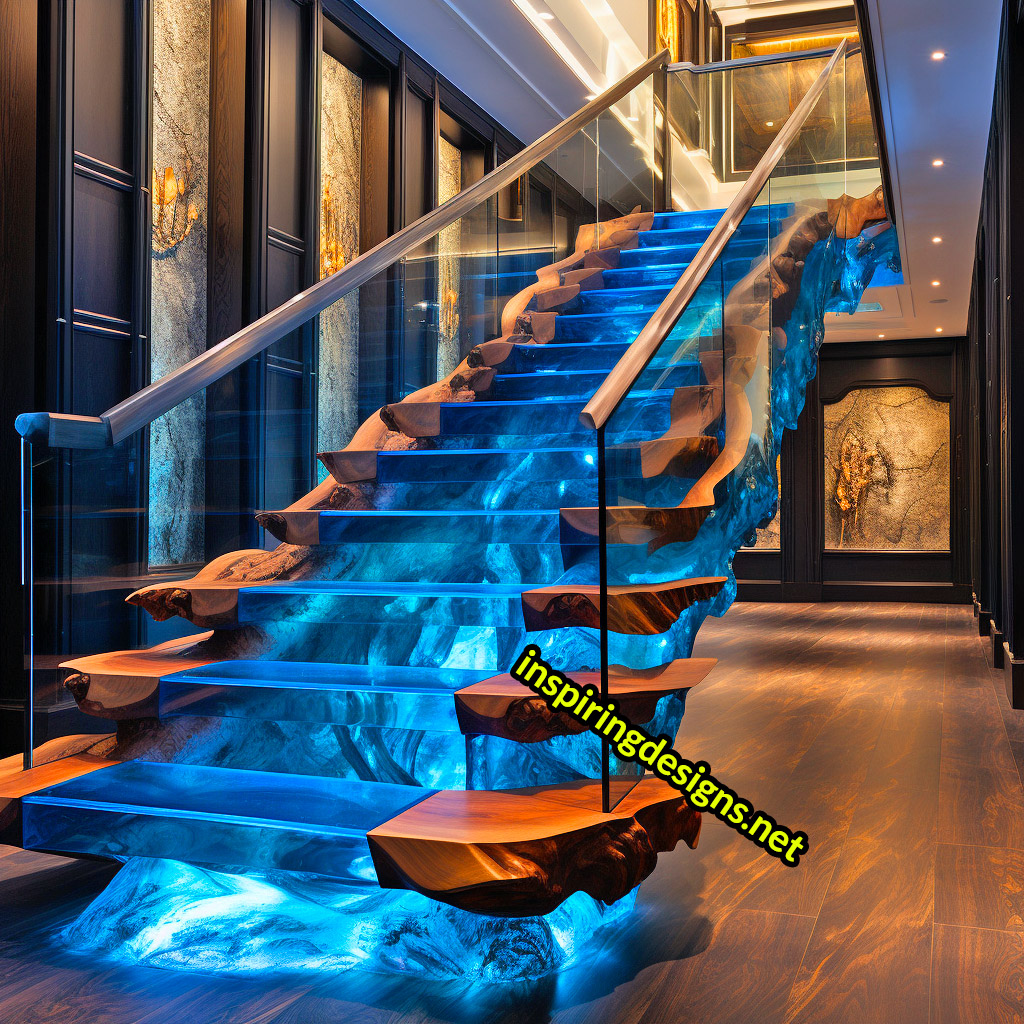 So, next time you think about staircases, remember the wonderful world of wooden wonders that await.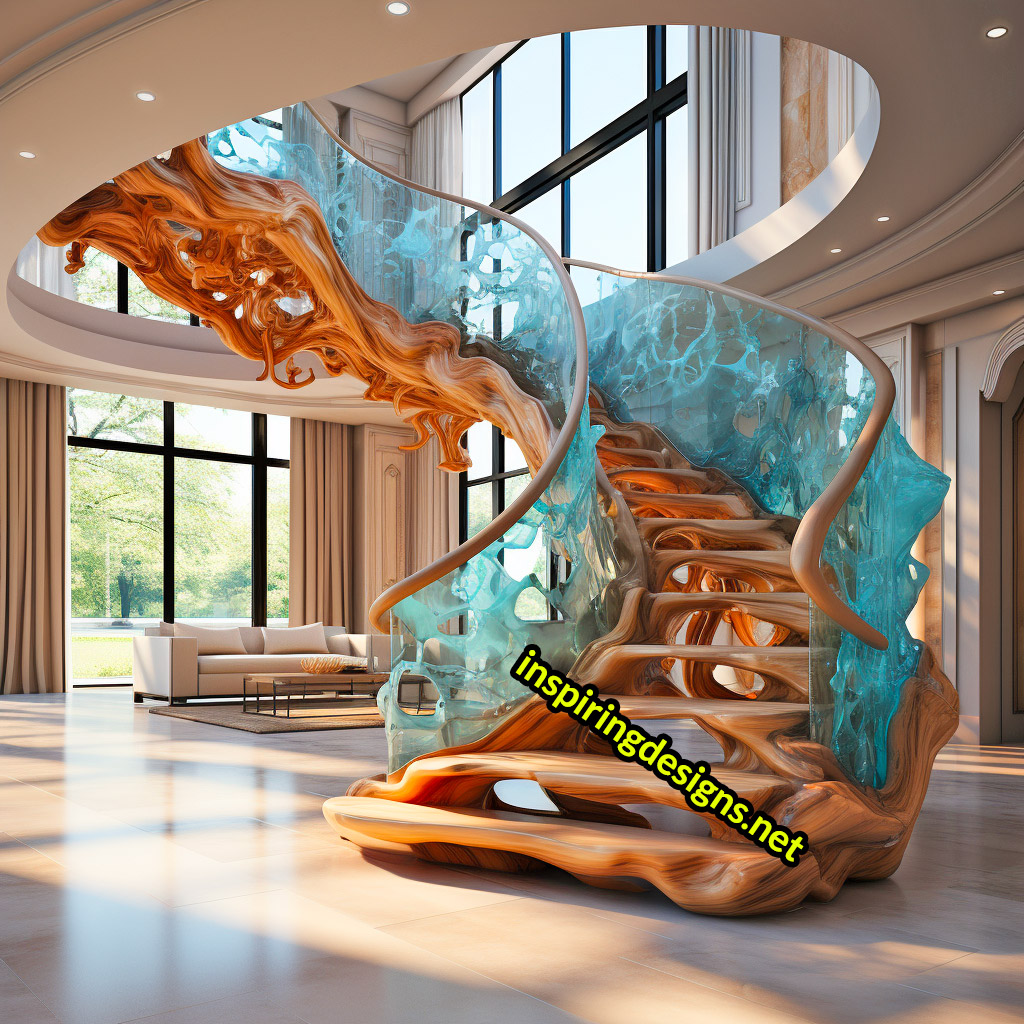 Your home isn't just a place to live; it's a place to inspire and be inspired. And a live-edge wooden staircase? Well, that's a step in the right direction!