Have you ever imagined walking into a forest, only to discover a cozy corner nestled between the trees? What if I told you, you can recreate that fantasy right within your four walls? Say hello to the oversized wooden reading nooks – and trust me, this isn't your ordinary bookish corner.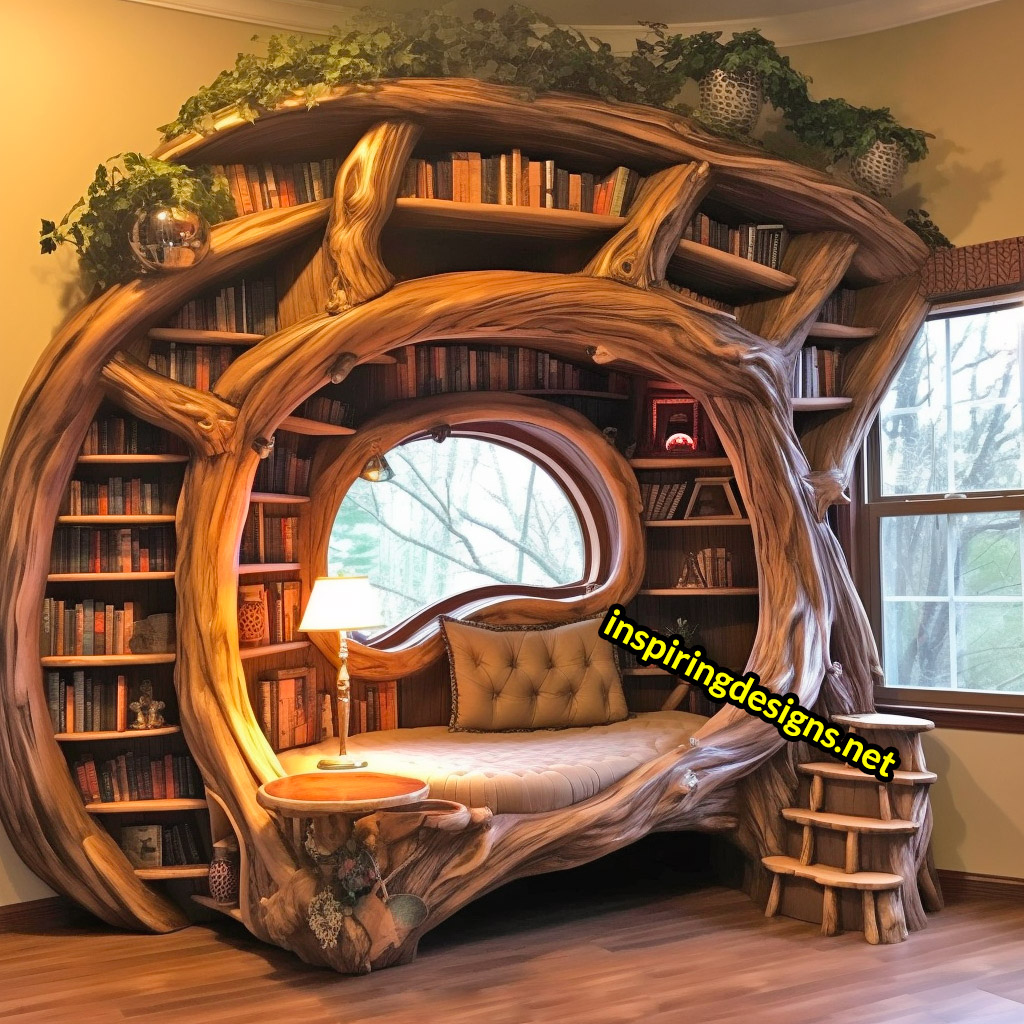 Each reading nook is an art piece, born from the skilled hands of artisans who pour hundreds of hours into creating these breathtaking constructs.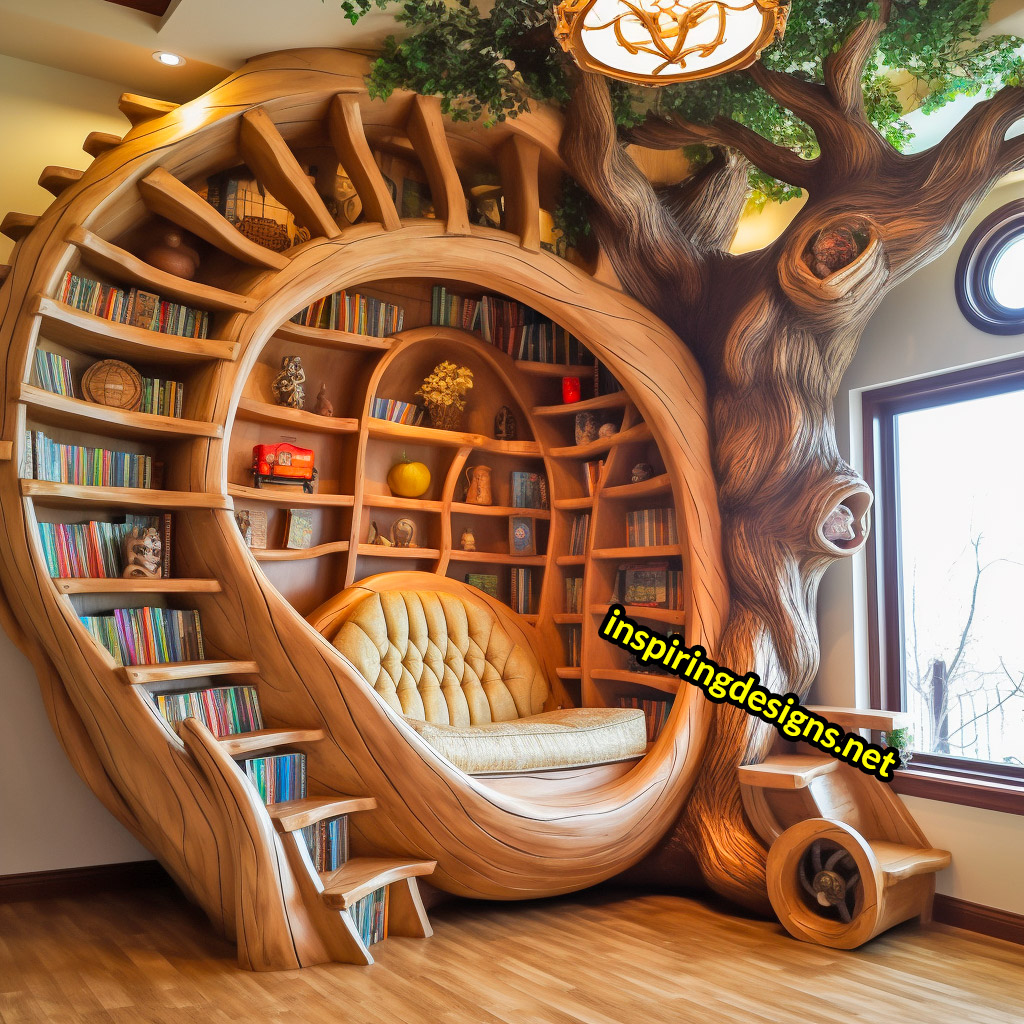 Handmade and custom designed, it's like having a chunk of Narnia, Wonderland, or Middle Earth right in your living room.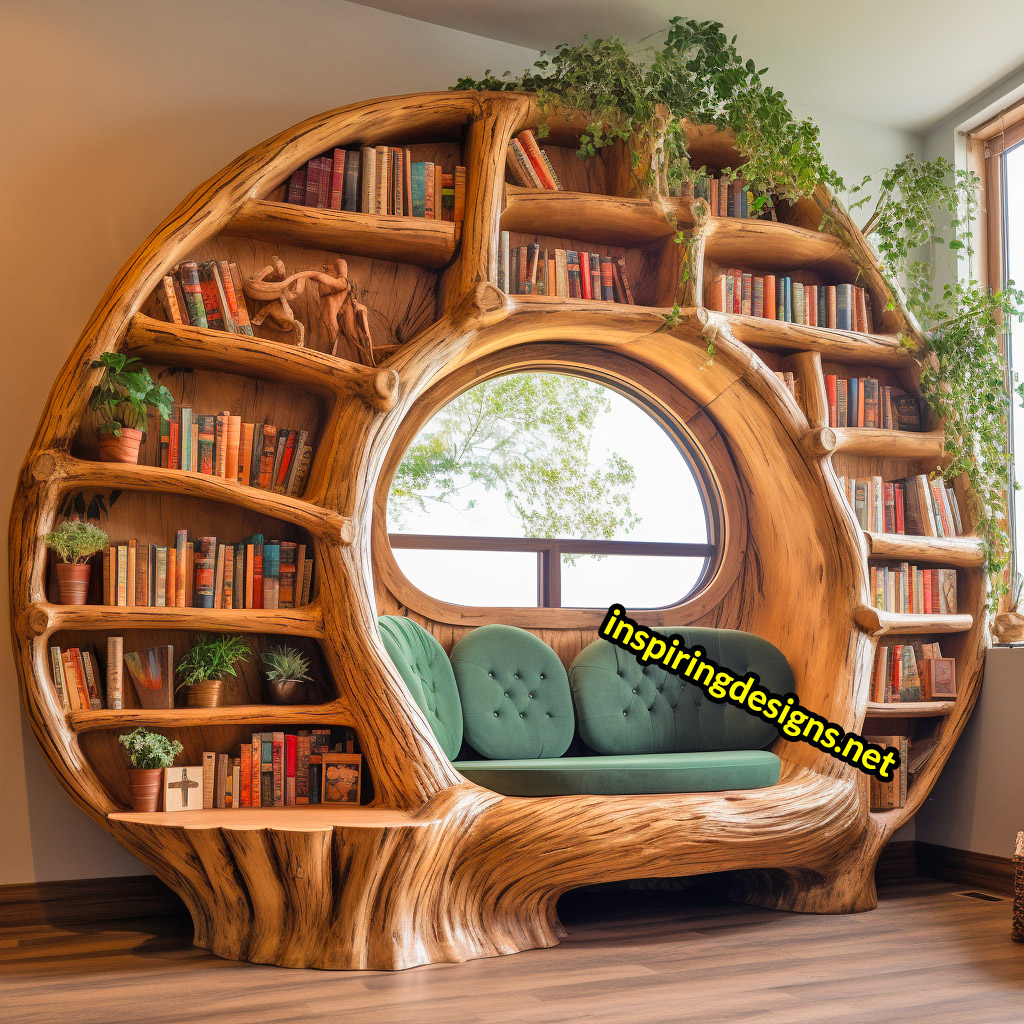 The craftsmanship speaks in its intricate details – from designs inspired by trees, to those that echo the comforting embrace of caves.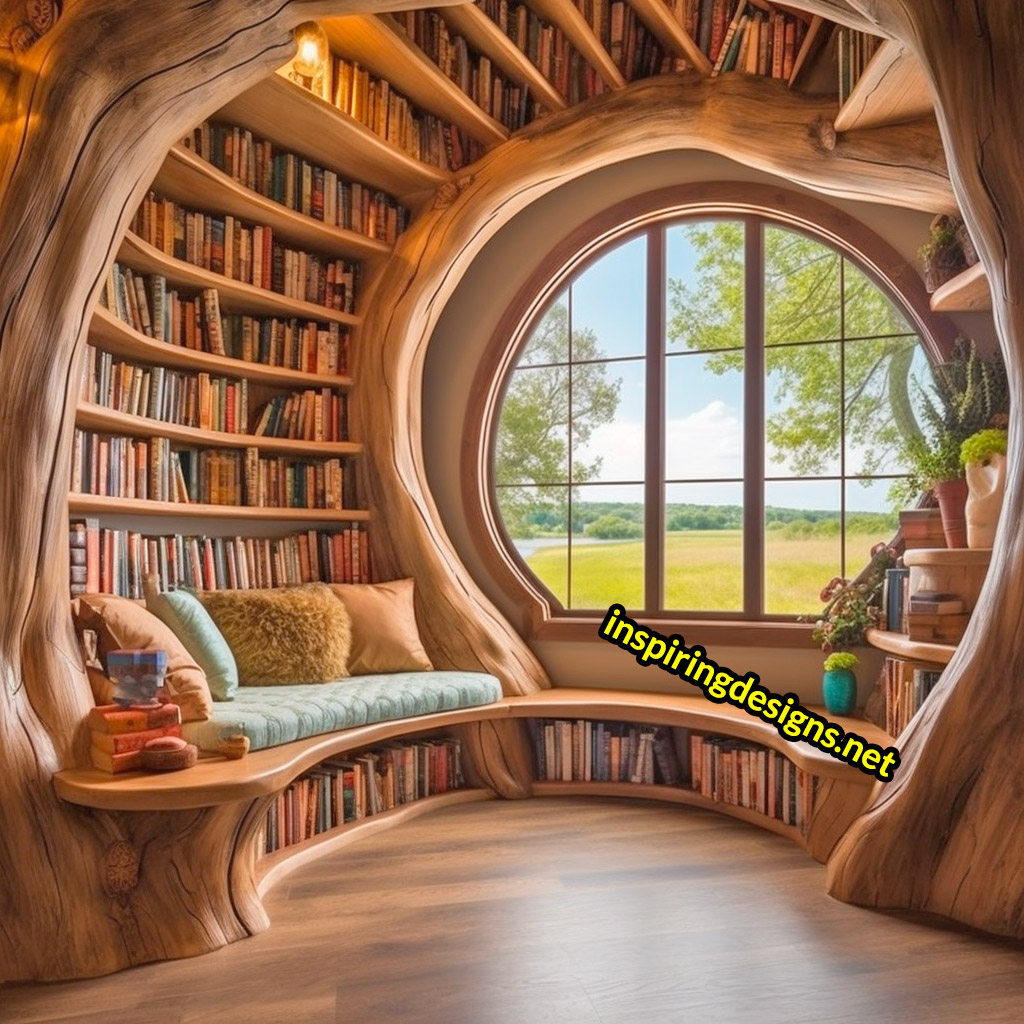 Made from an array of wood species including cedar, oak, pine, and maple, they aren't just about variety, but a symphony of nature's best.
With the rustic charm of live edge wood, these nooks transport you to an era where every wood chip and carve narrated a story.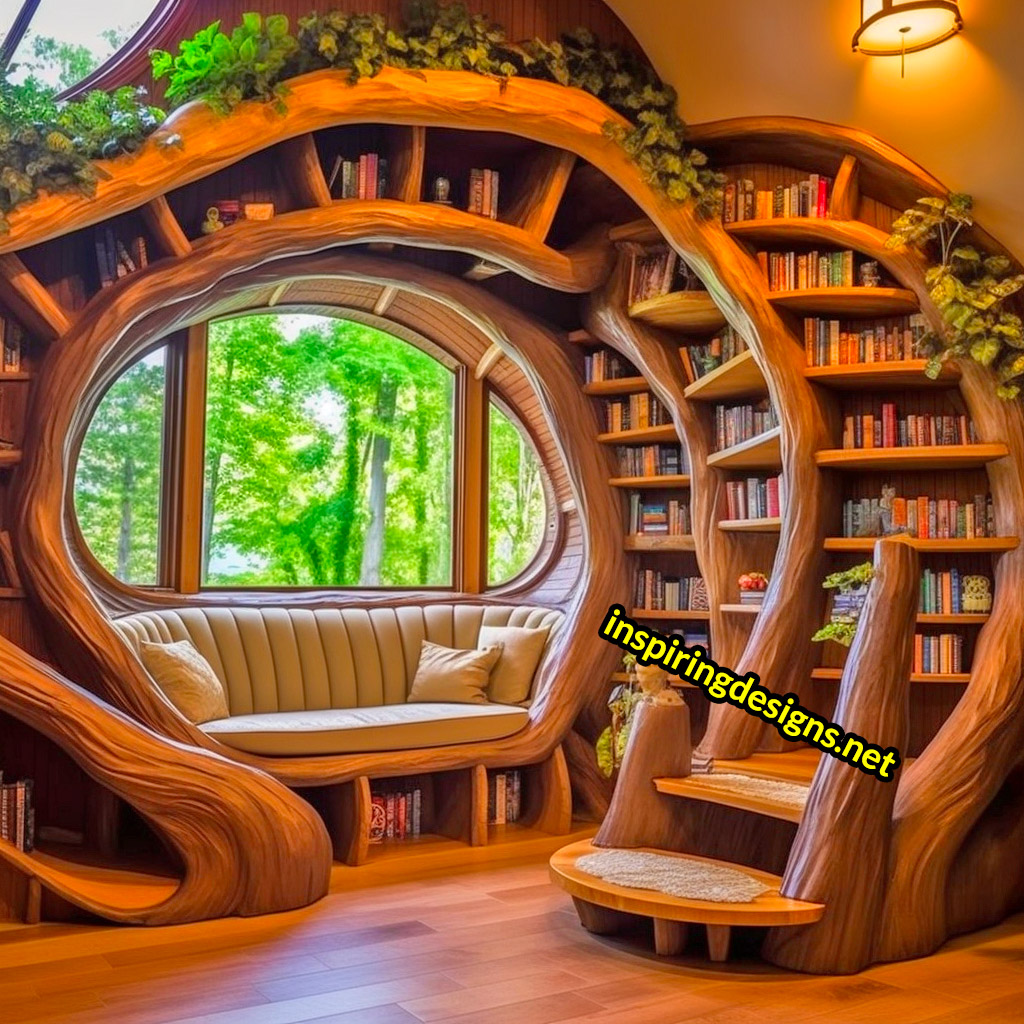 Peek-a-boo! Some of these enchanting creations even have built-in windows. So, while you're diving into your favorite book, you can still steal glances at the world outside.
They come with ample book storage, and for the book hoarders (you know who you are), some even offer stairs or ladders to help you scale those towering shelves.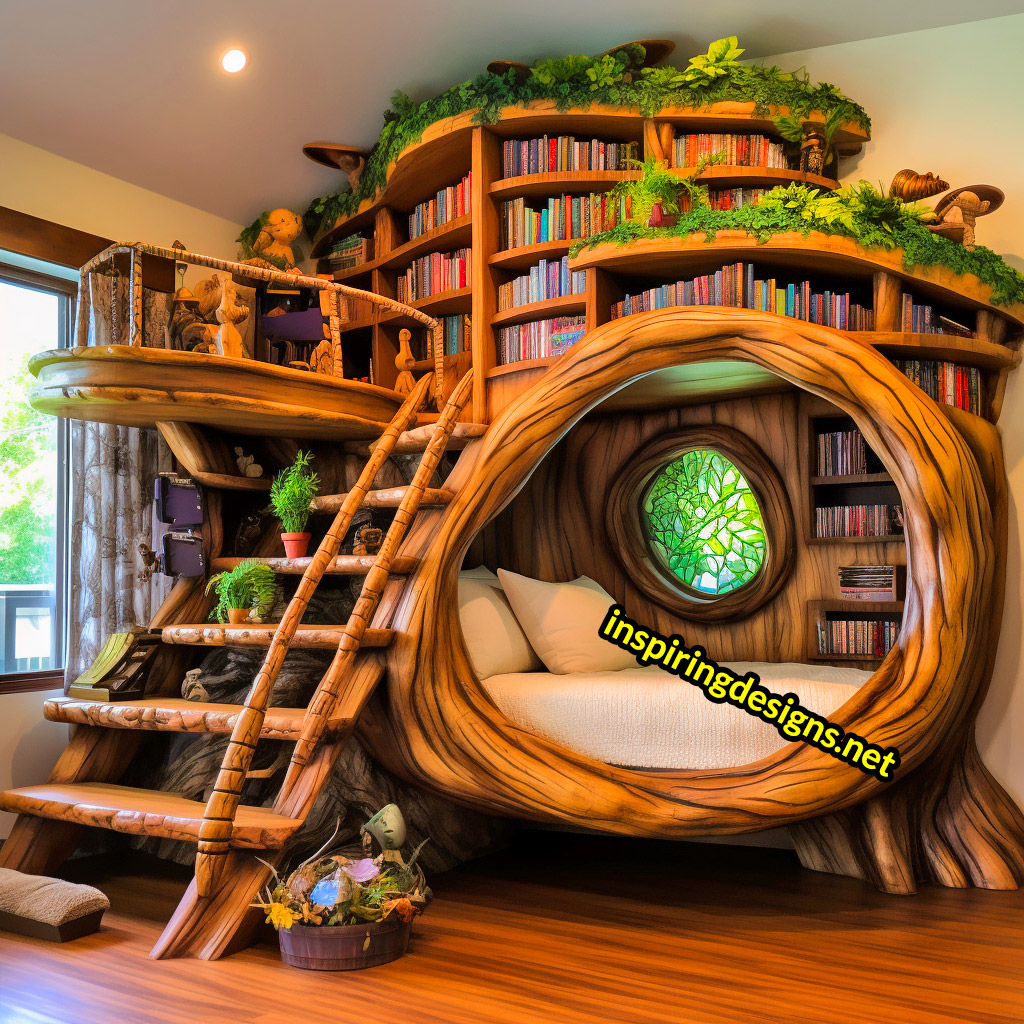 Oh, and let's talk about the heart of the nook – comfy cushions that beckon you to sink in, pick out a book, and escape reality.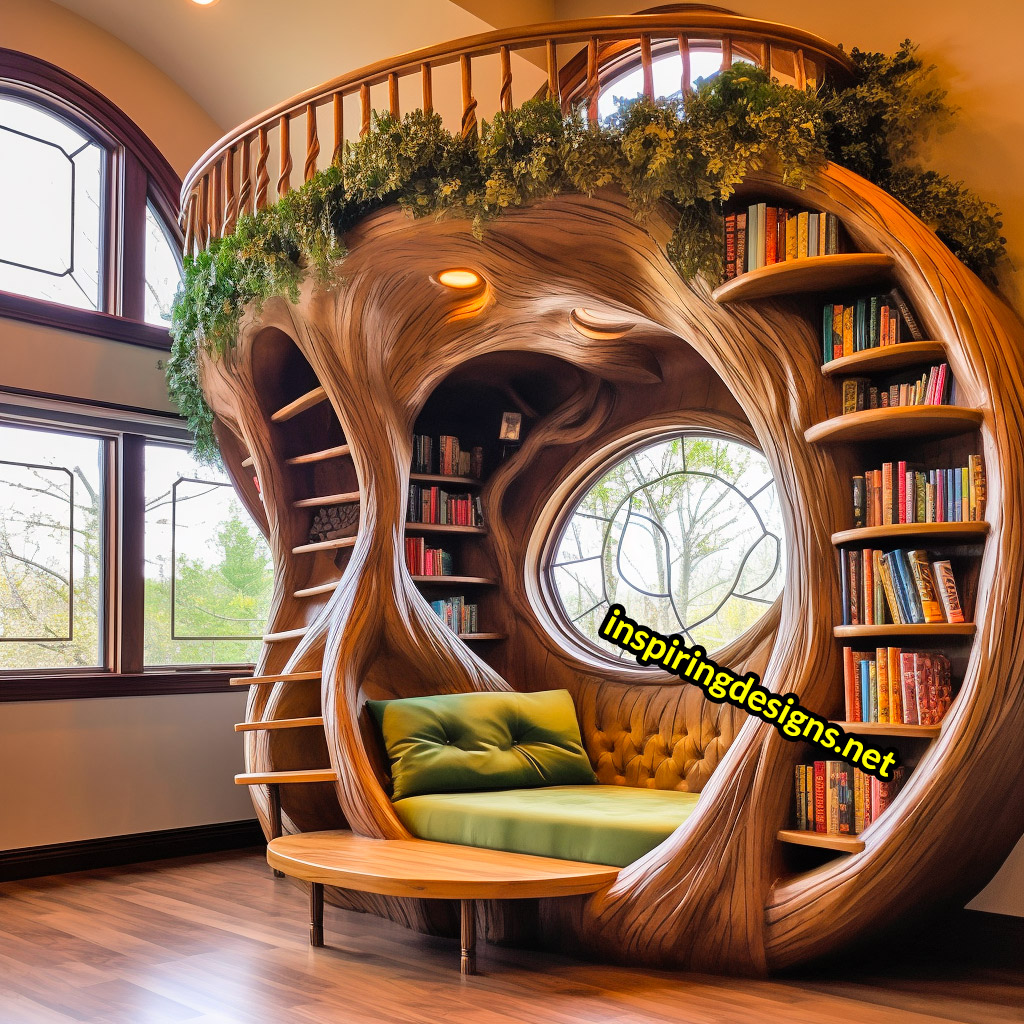 It's that snug space where you can nap under the gentle shade of your tree-inspired nook or simply laze around sipping on your favorite brew.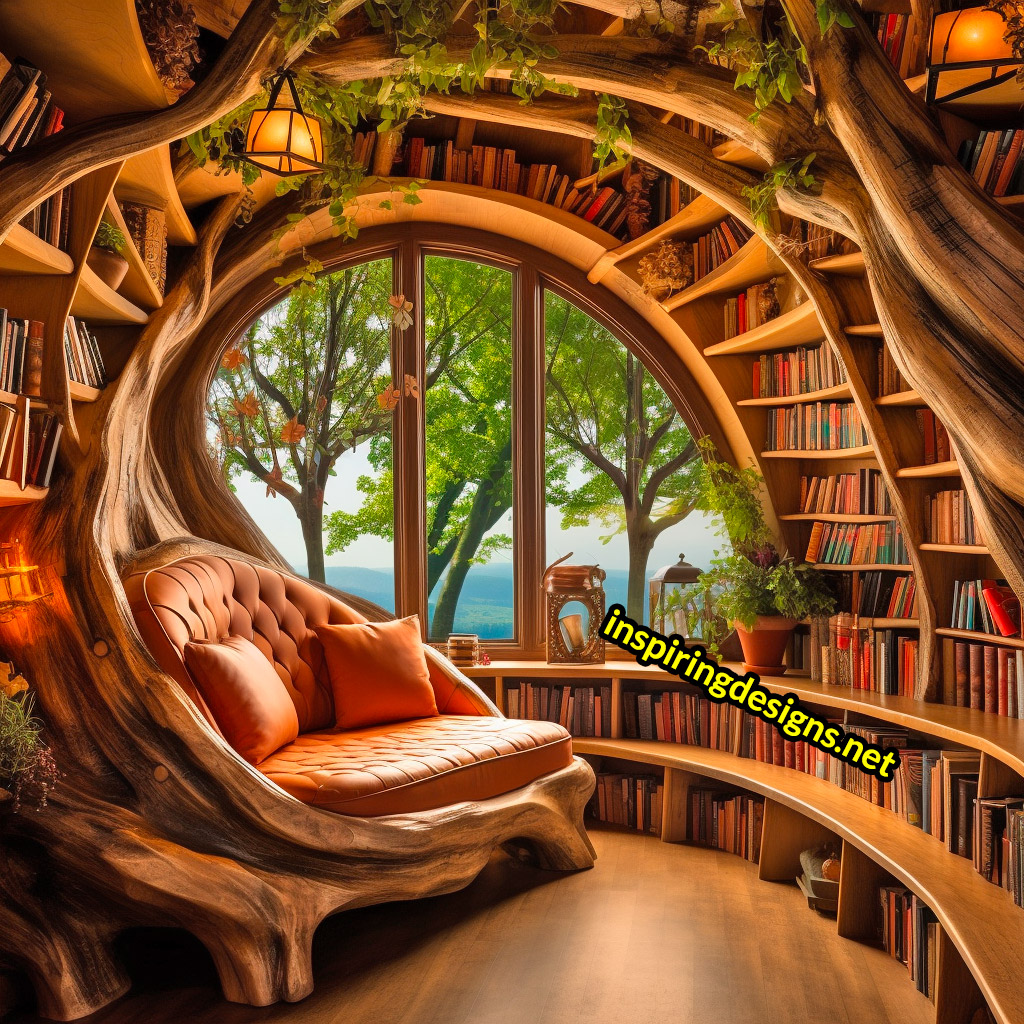 Diverse in shape, design, and size, there's a reading nook for every bibliophile's dream.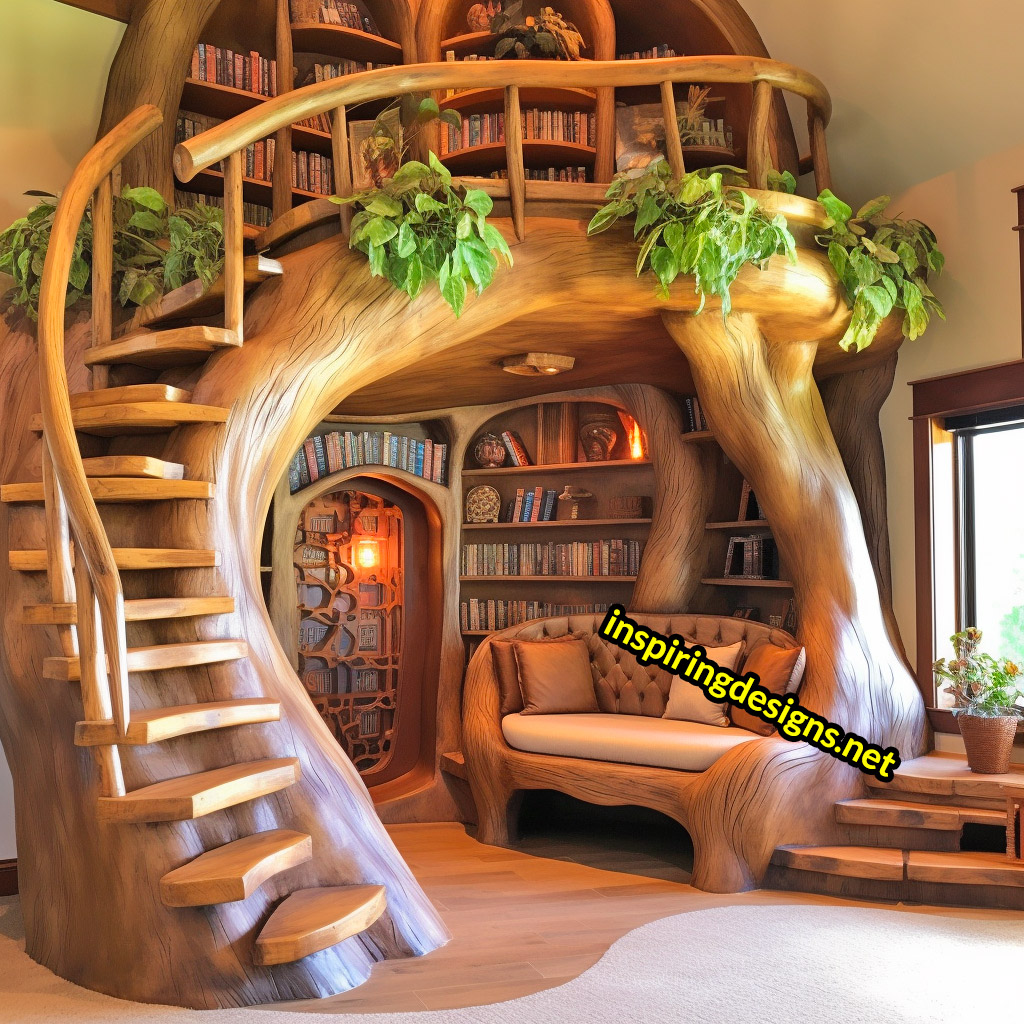 Ranging from 8 to 12 feet wide and 7 to 14 feet tall, they can snugly fit into a corner or stand proudly in the middle of a room, waiting for admirers.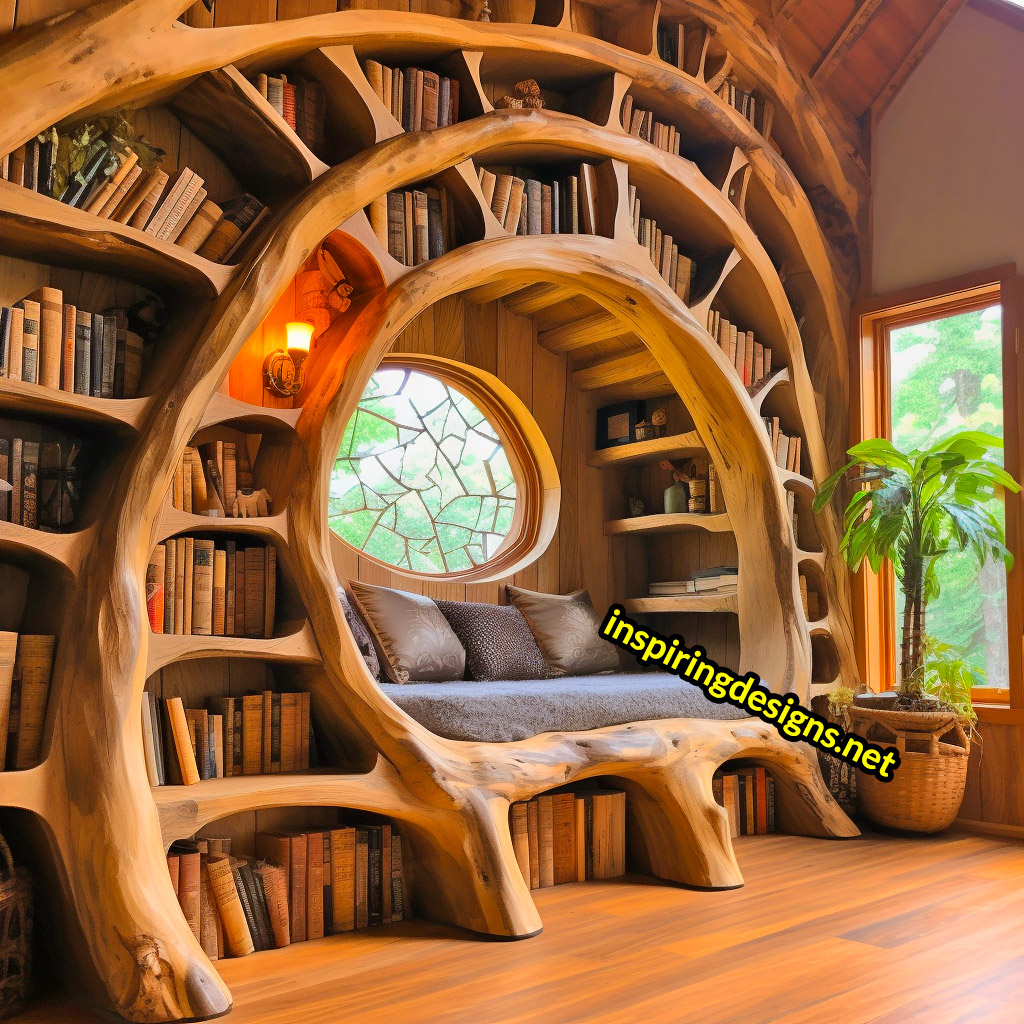 And trust me, they'll have many. These nooks are not just functional; they're show-stoppers. Your guests would not only adore them but also want one of their own.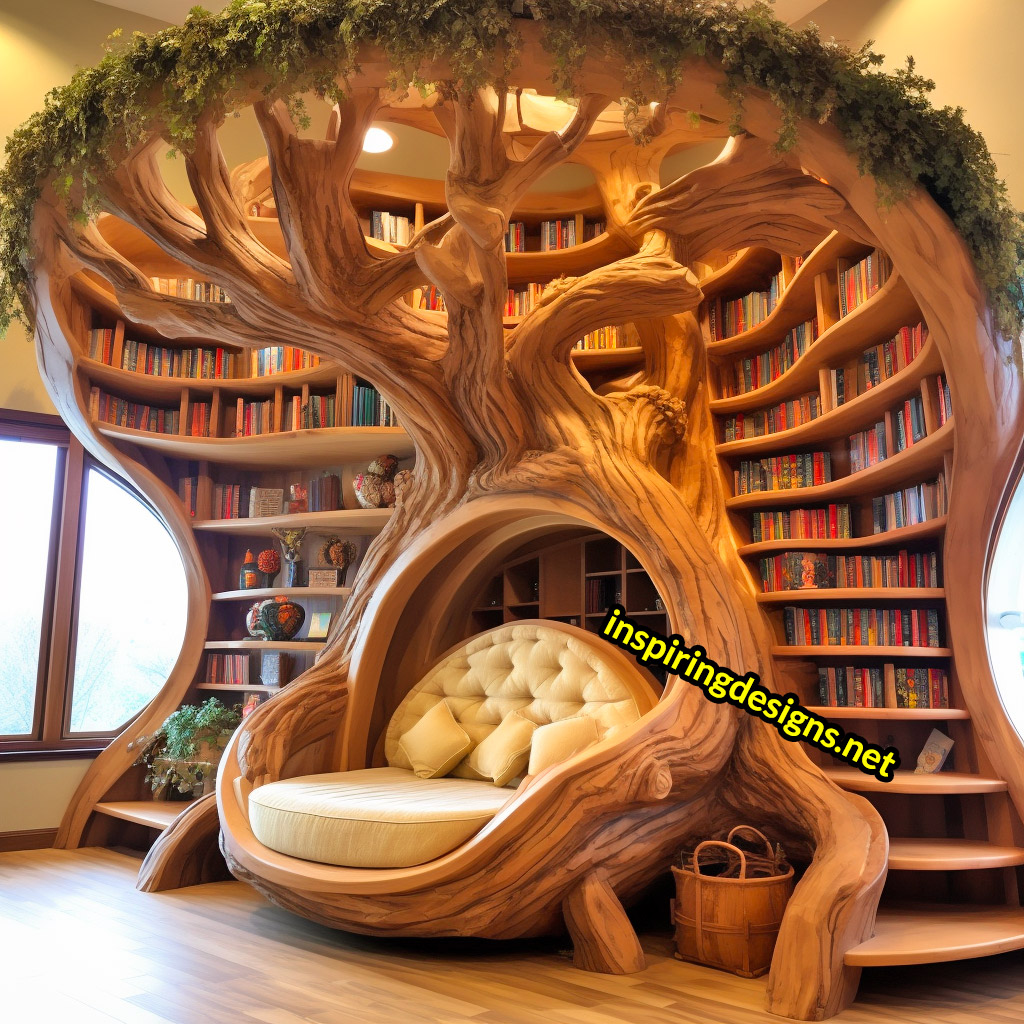 With these nooks, you're not just adding a piece of furniture to your home, but also a story. A story that sparks conversations, kindles imaginations, and becomes the eye-catcher, no one can ignore.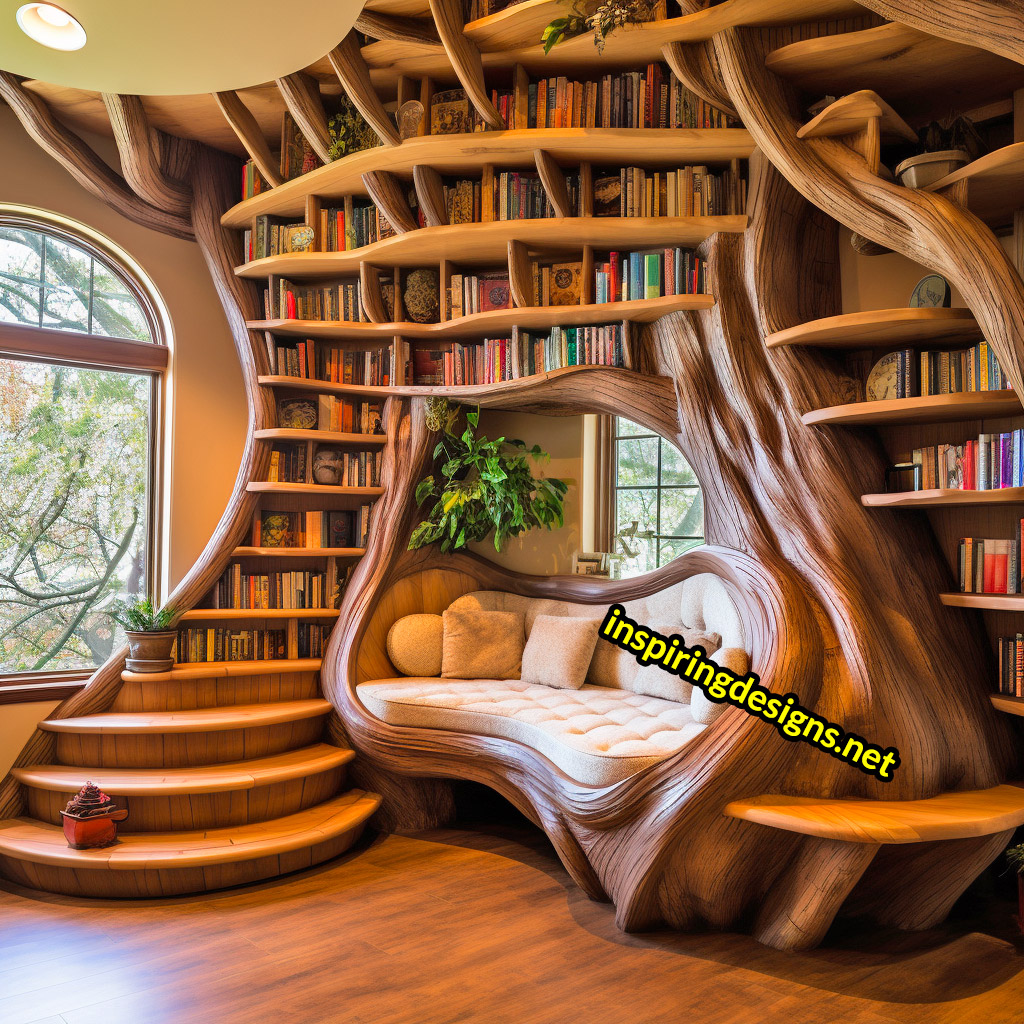 Wondering about the aesthetic? Well, these rustic retreats complement a range of home interiors.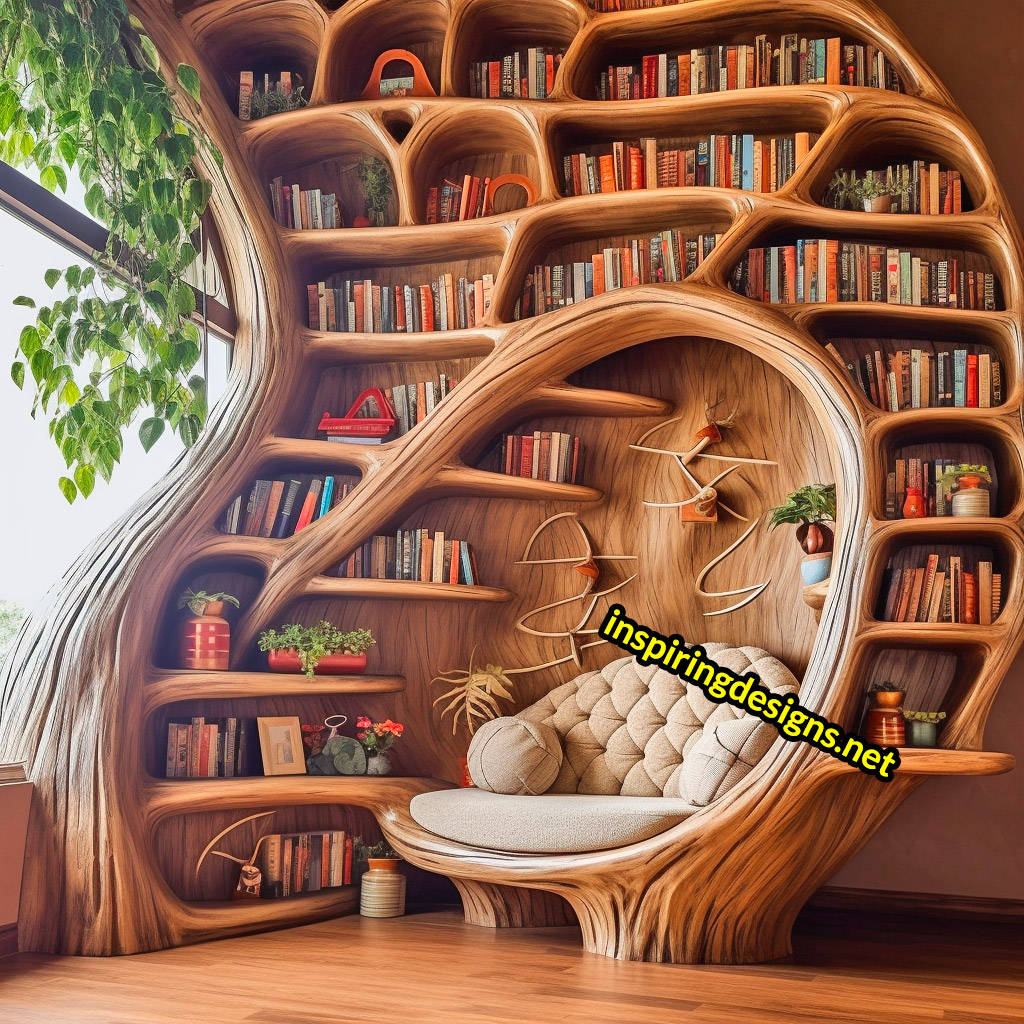 Whether you adore a vintage charm, love a minimalist vibe, or crave an eclectic mix, this reading nook would elevate the essence of your space.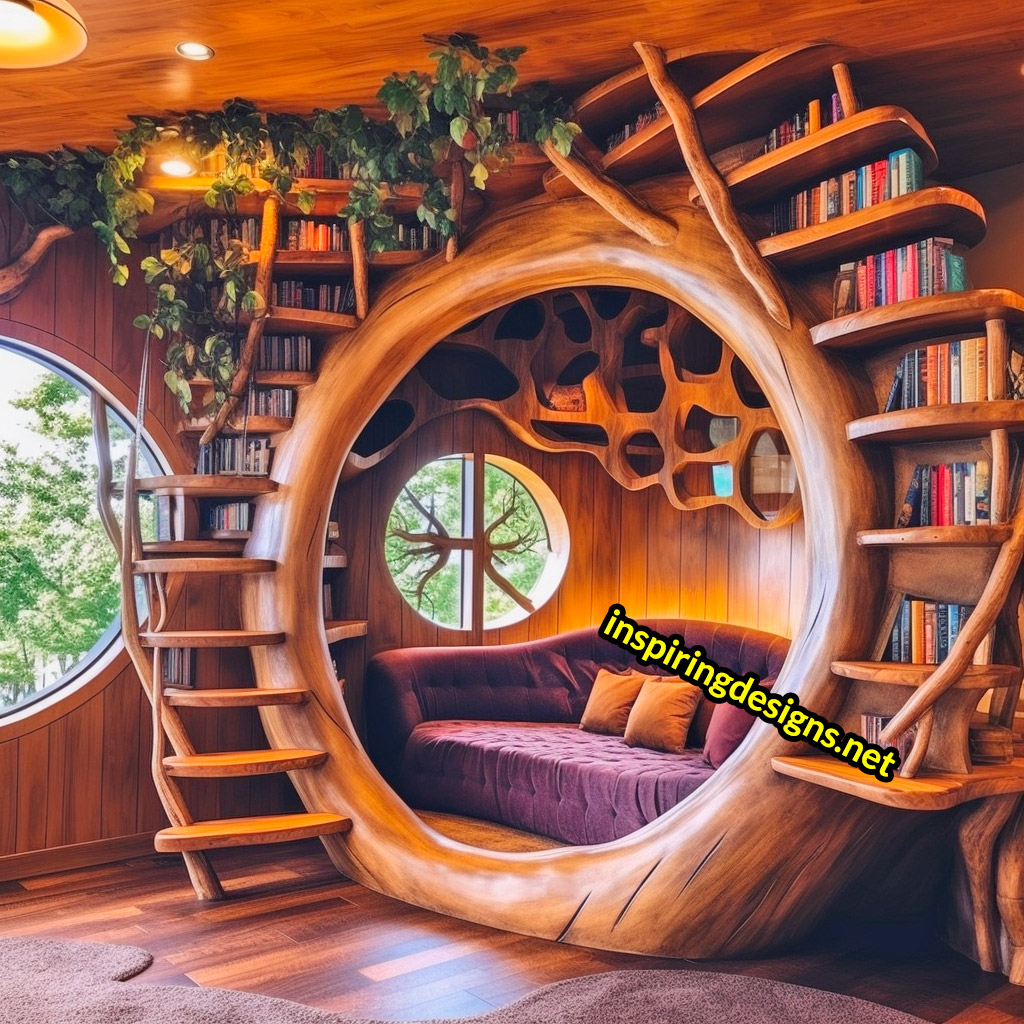 For a harmonious blend, consider infusing elements like leather accents, vintage lanterns, or Persian rugs.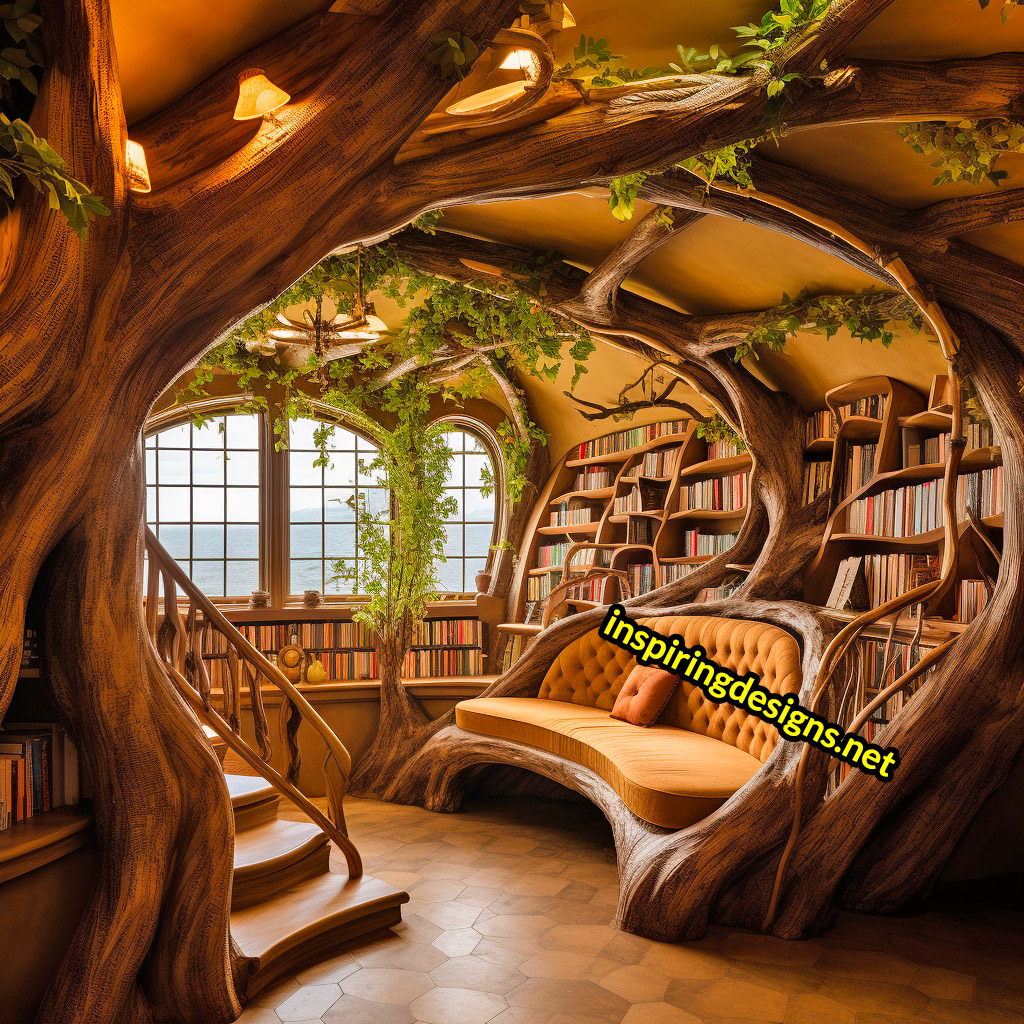 The stand-alone versions grant you the freedom to change your room's dynamics whenever you wish, while the built-in ones become an integral, unmissable part of your decor.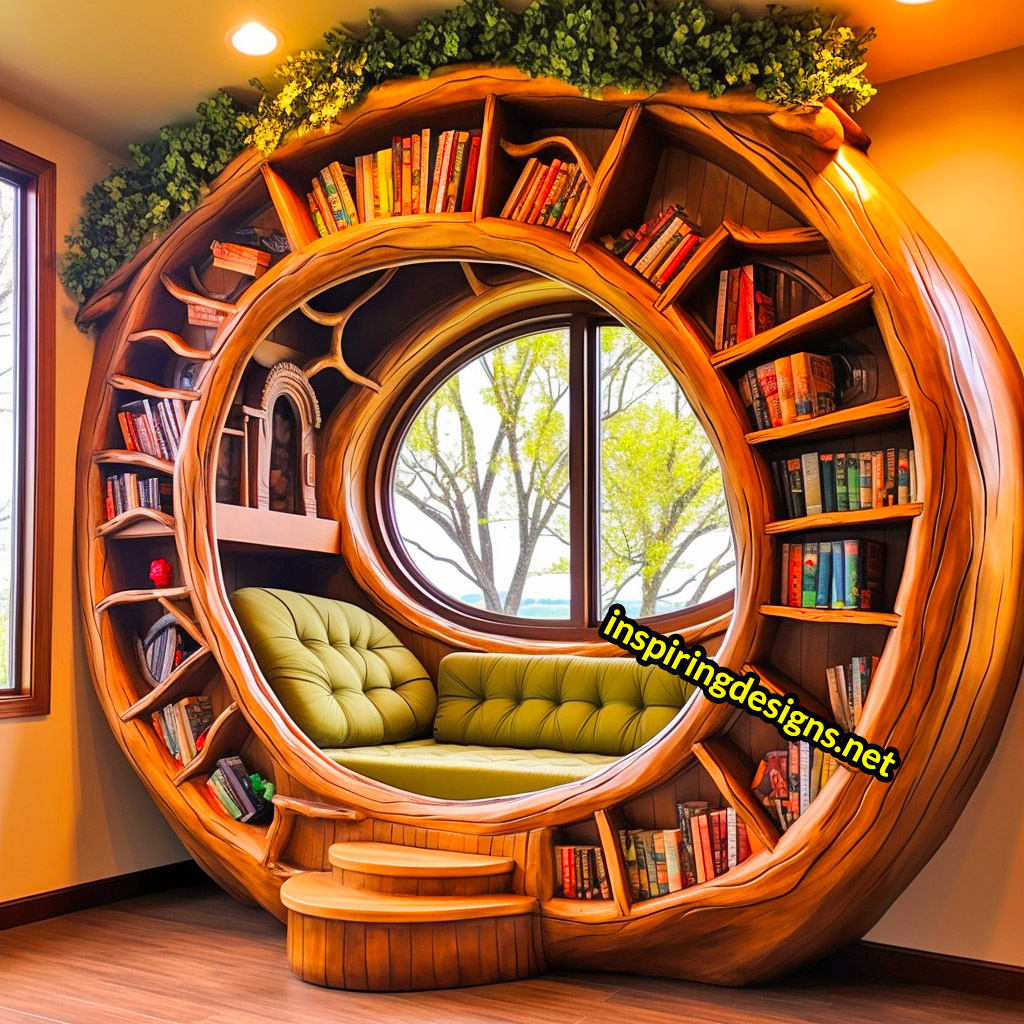 But here's the thing: beyond the aesthetics, functionality, and uniqueness, these reading nooks are love letters to art and literature.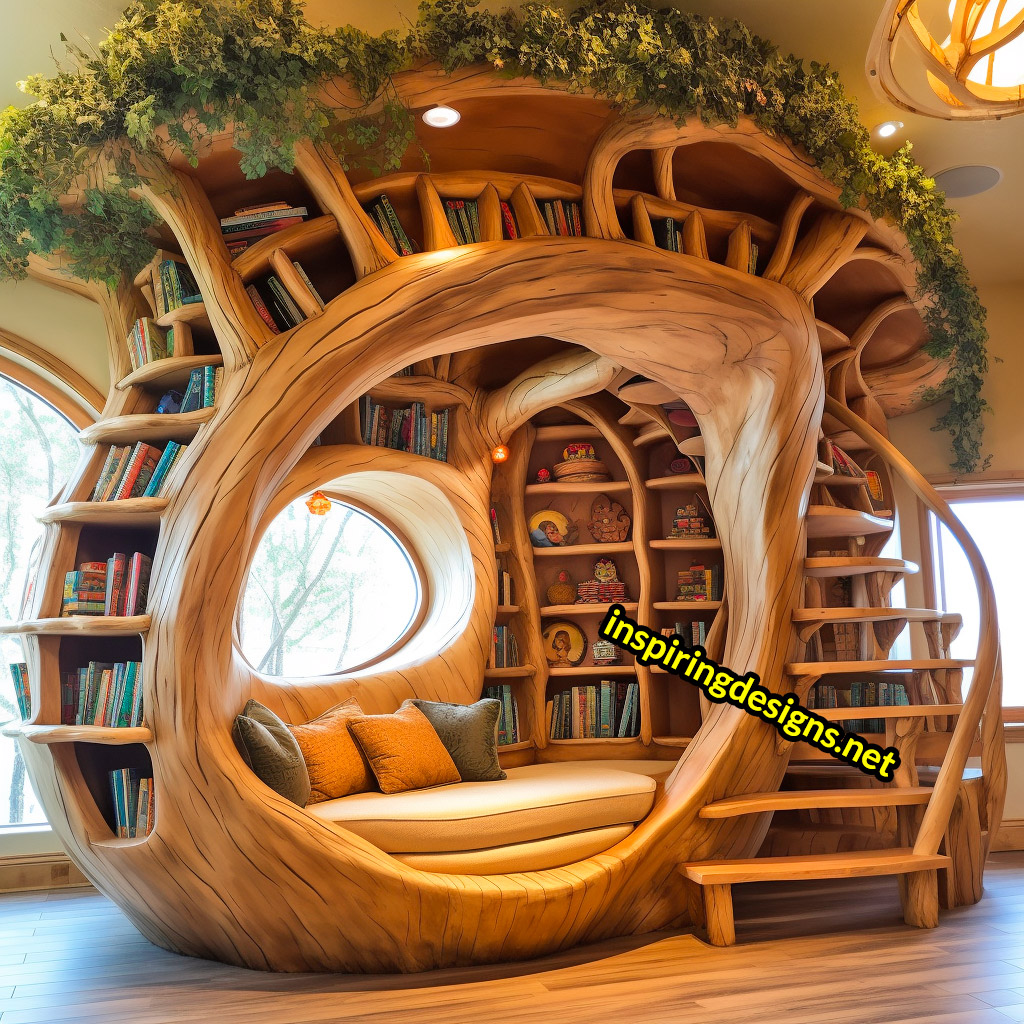 They're about preserving the old-world charm in our tech-driven age. They're an homage to stories – both read and yet to be written.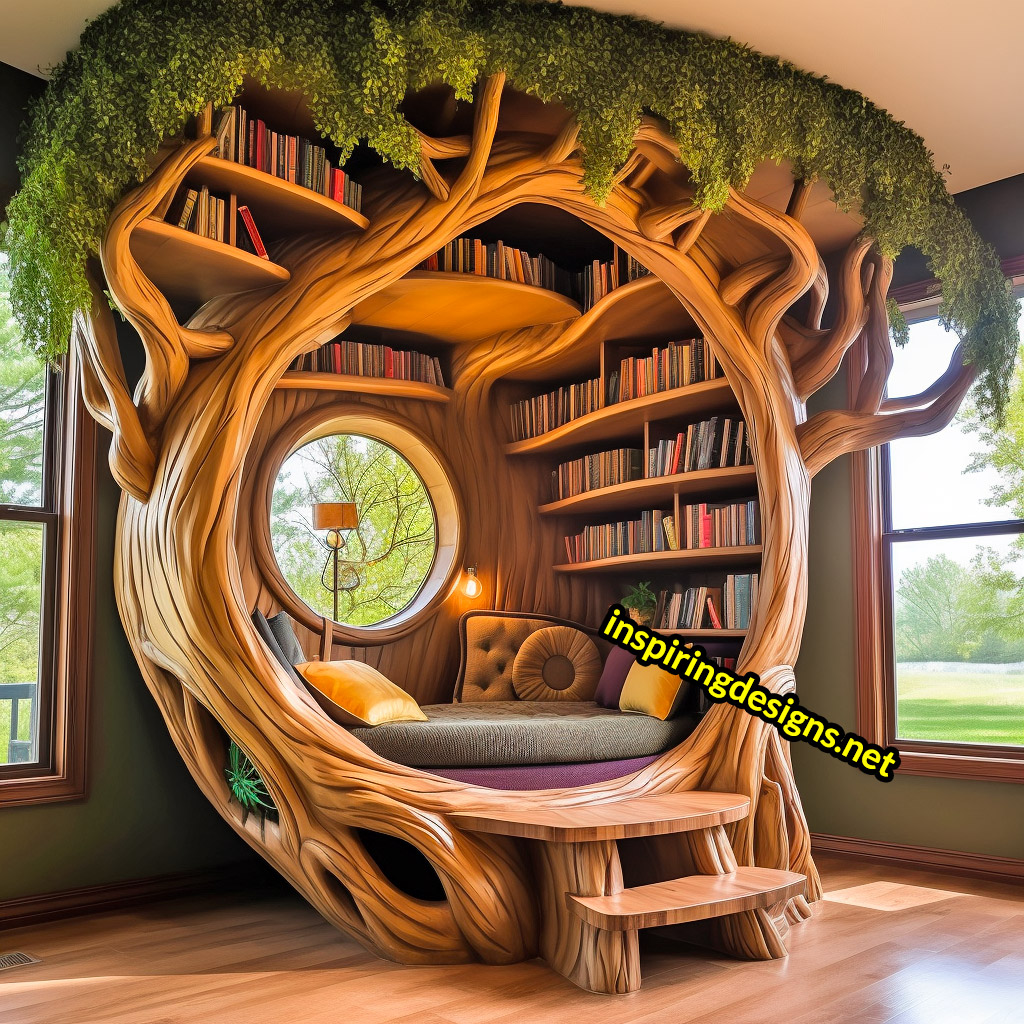 So, if you've ever yearned for a space that's both an artistic marvel and a serene retreat, these oversized wooden reading nooks are your call.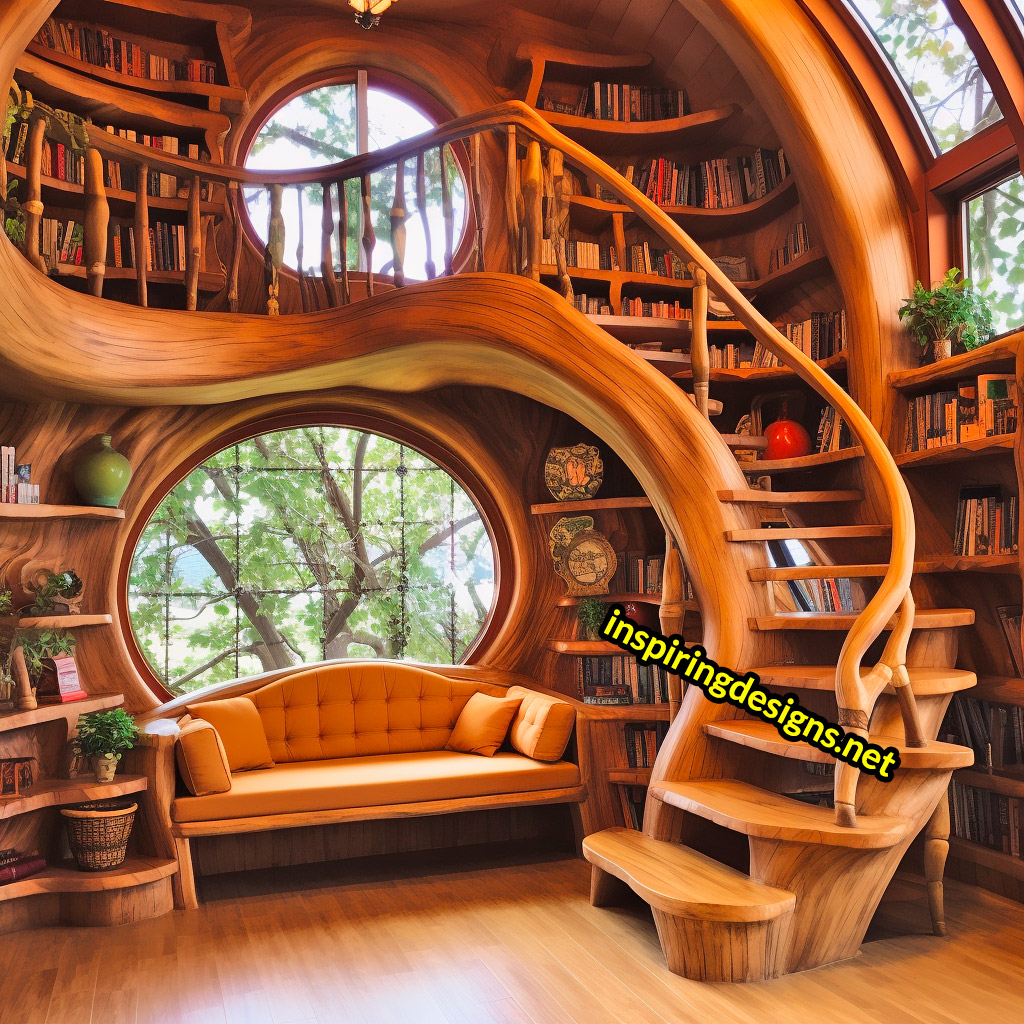 Embrace the fantasy, the craftsmanship, and the sheer magic. And the next time you pick up a book, walk into a realm where stories leap off the pages and dance around you.