You stroll into the kitchen, still groggy from the night's rest, only to be greeted by a miniature fleet of Volkswagen Type 2 buses, neatly aligned on your countertop. No, you haven't been transported back to a 1969 music festival. You're simply the proud owner of the latest craze in coffee making – a collection of coffee makers that are sure to rev up your morning routine faster than a VW bus doing a quarter-mile.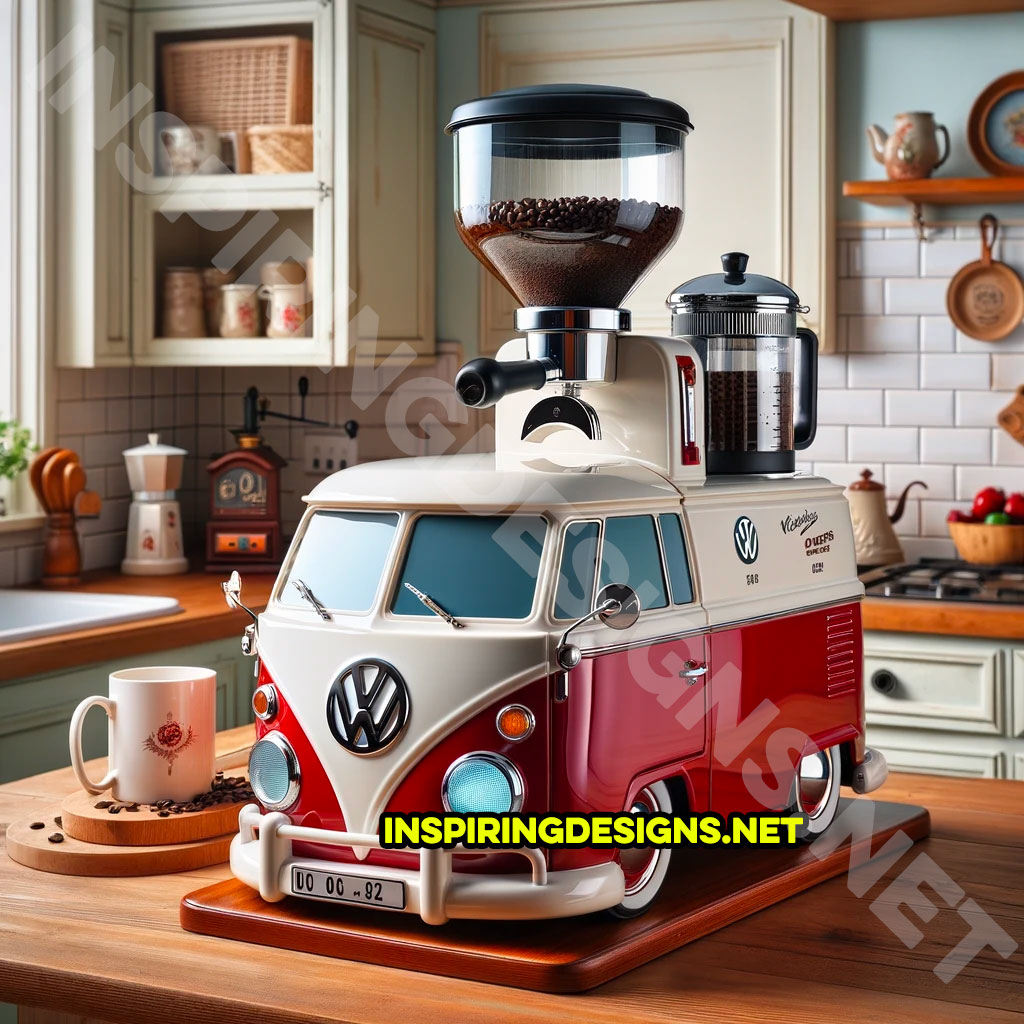 Let's shift gears and talk about the craftsmanship. These coffee makers are not your standard kitchen appliances. Each one is a tribute to the iconic retro hippy buses from the 60s and 70s, adorned with flowers, peace signs, and groovy colors that could make any old hippie's heart swell with nostalgia.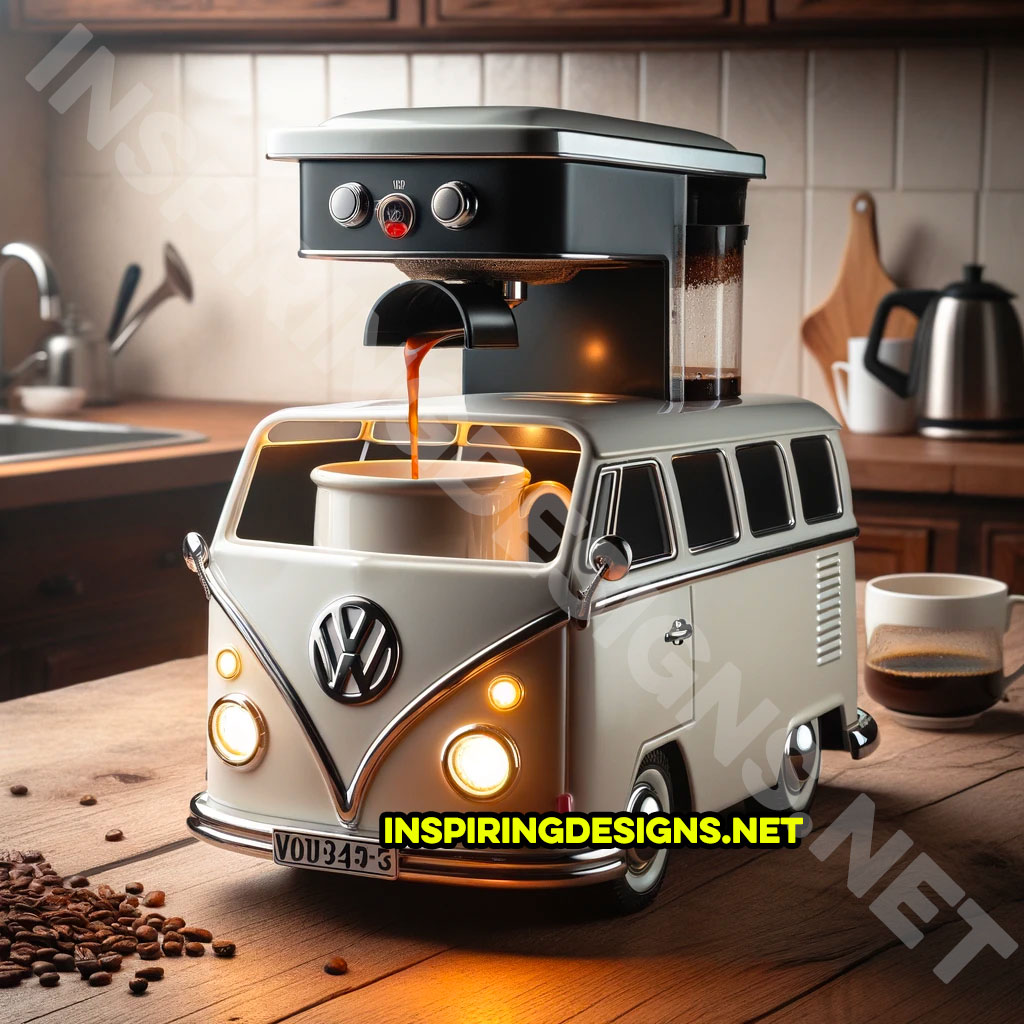 The level of detail is astonishing. You can almost hear the faint sound of The Mamas & The Papas playing in the background as you pour your morning brew.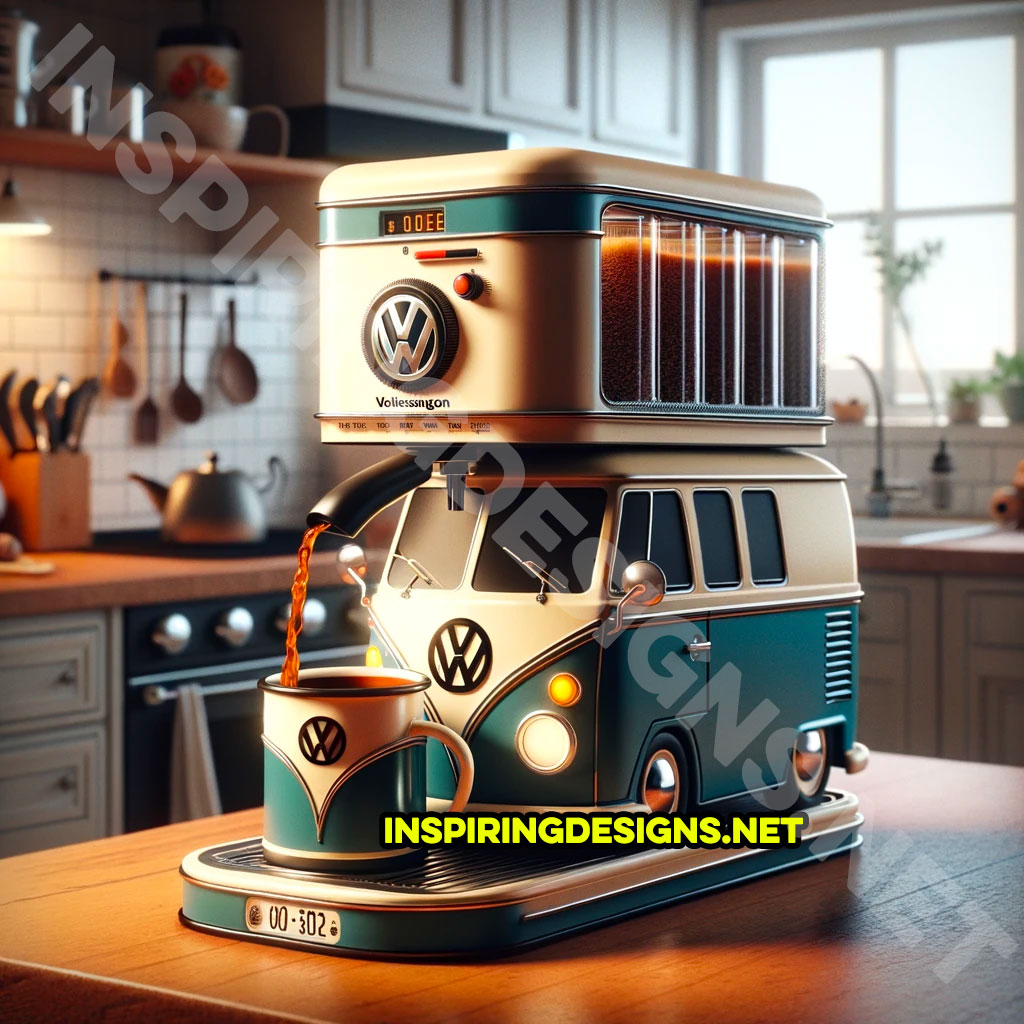 And because variety is the spice of life, these coffee makers come in numerous sizes and designs. Whether you want a small single-serve pot or a full carafe to fuel your entire commune, there's a model for you. They even come with functioning wheels, allowing you to glide them across your counter with ease – a feature that's as functional as it is fun.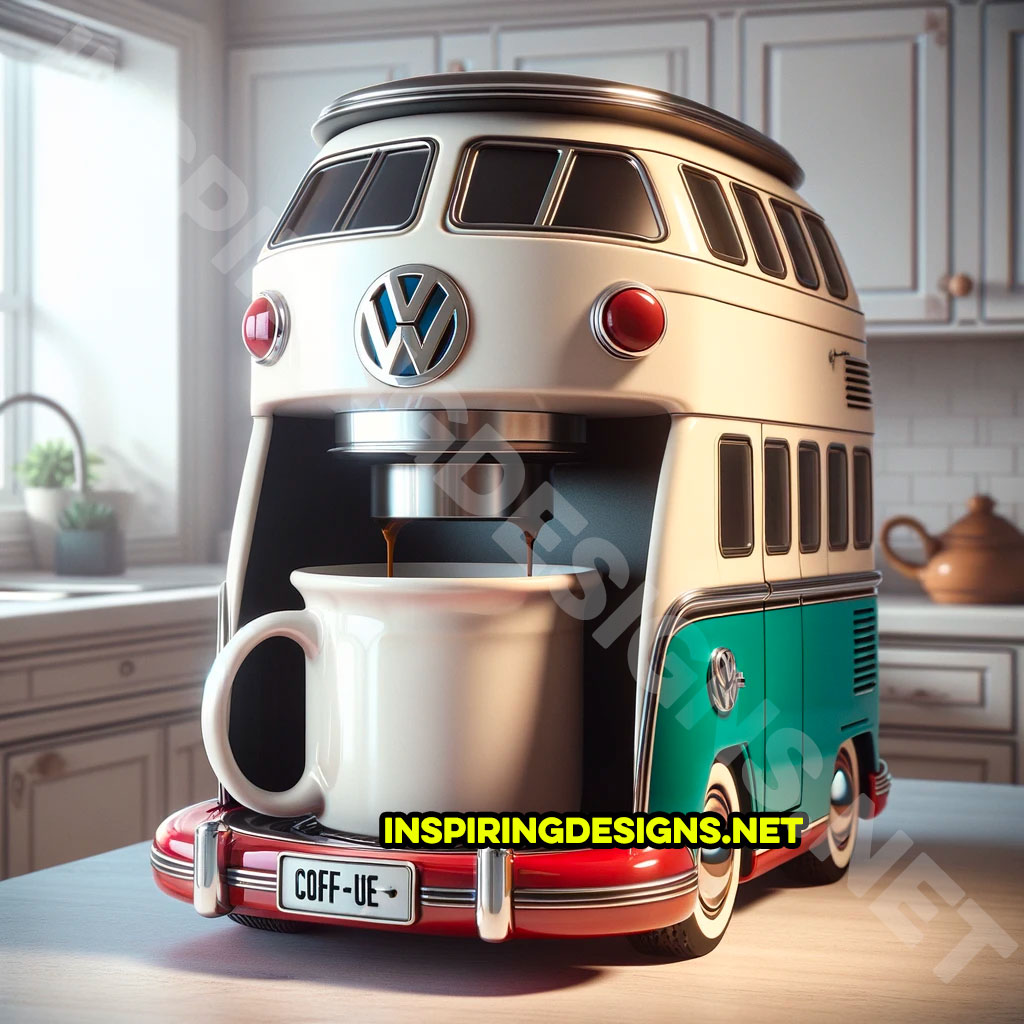 But that's not all. Ever dreamed of making your morning coffee in a machine that lights up like a Christmas tree? Some models come with working headlights that bring a whole new meaning to "light roast." Flip the switch on the back of the bus, and the headlights shine, providing a serene glow that's perfect for those early mornings or late nights – it's like Woodstock for your kitchen.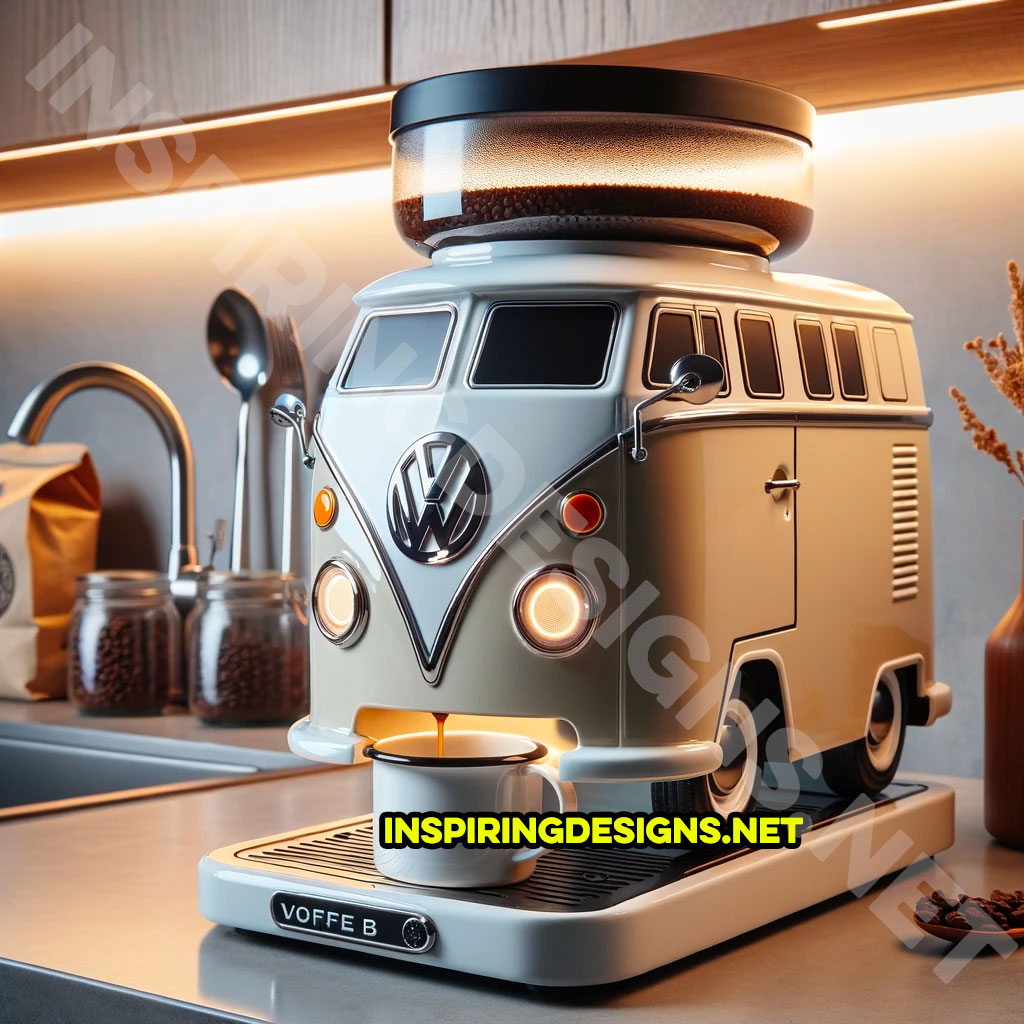 And the man-cave? Oh, it just got a whole lot cooler. These Volkswagen coffee makers are the ultimate addition to any man-cave kitchen area. They scream personality and style, and they tell your friends that you're not just any coffee drinker – you're a coffee drinker with pizzazz.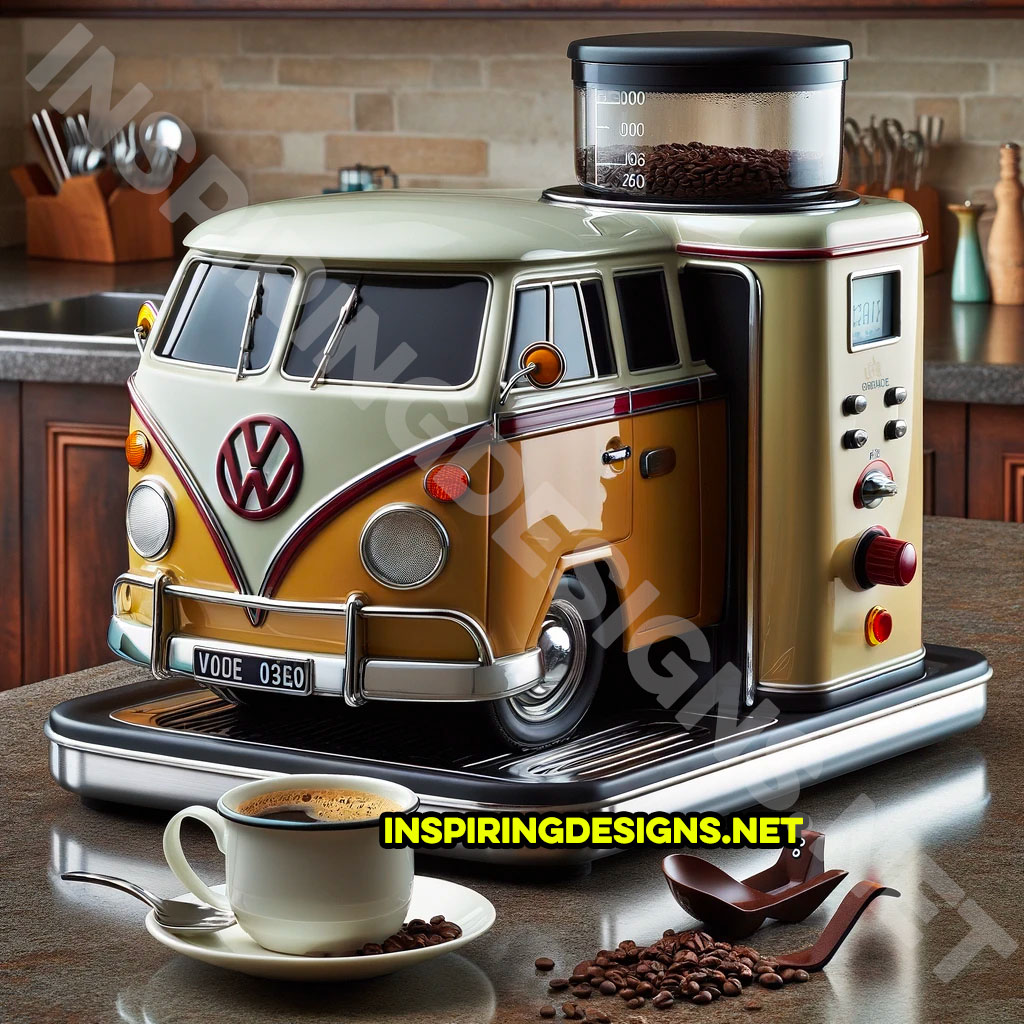 Now, let's pop the hood on storage. Some of these nifty coffee buses come equipped with built-in compartments to store your coffee spoons, filters, and other essentials. It's the small touches like these that make these coffee makers not just a tool, but a treasure trove for the caffeine-inclined.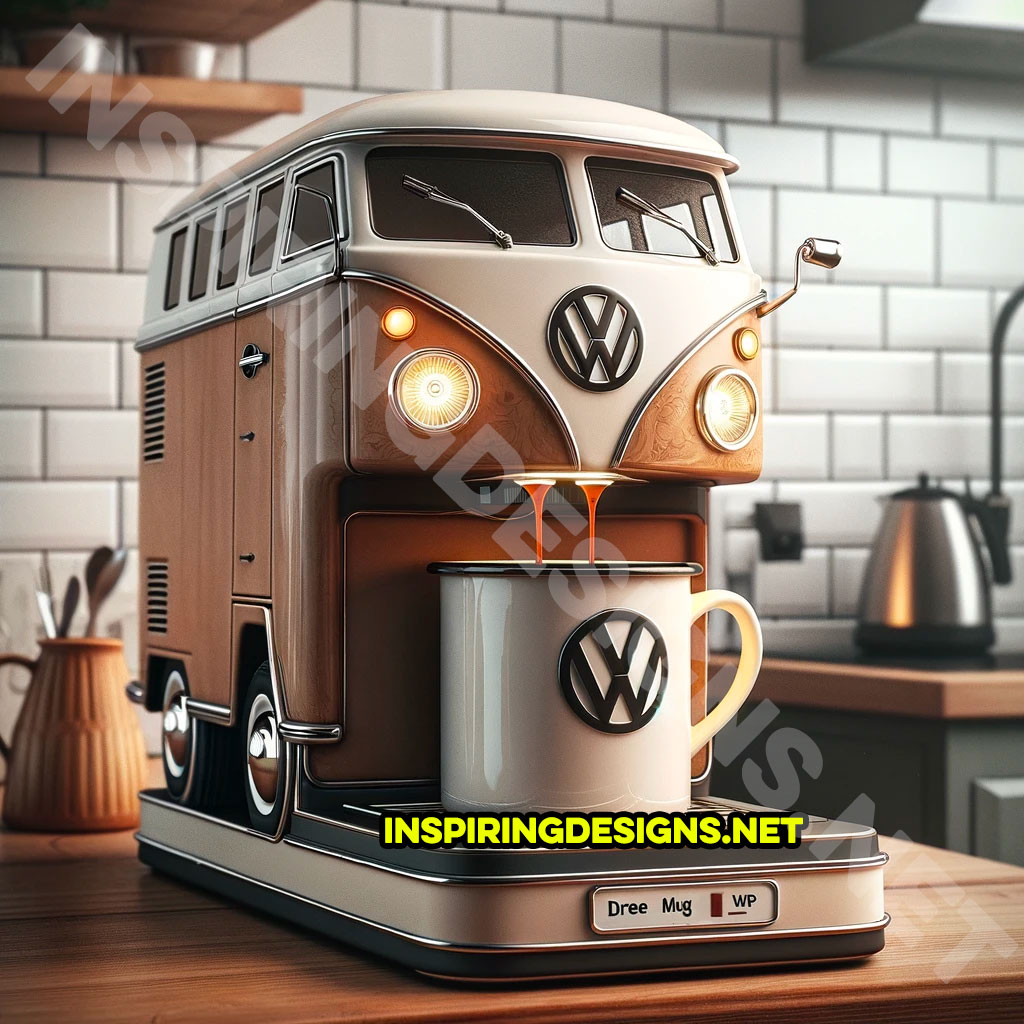 These machines are not just about brewing coffee; they're about celebrating a love for an era gone by. They're perfect for Volkswagen bus lovers and collectors, anyone with a flair for the vintage, or just someone looking to bring a bit of fun into their morning routine.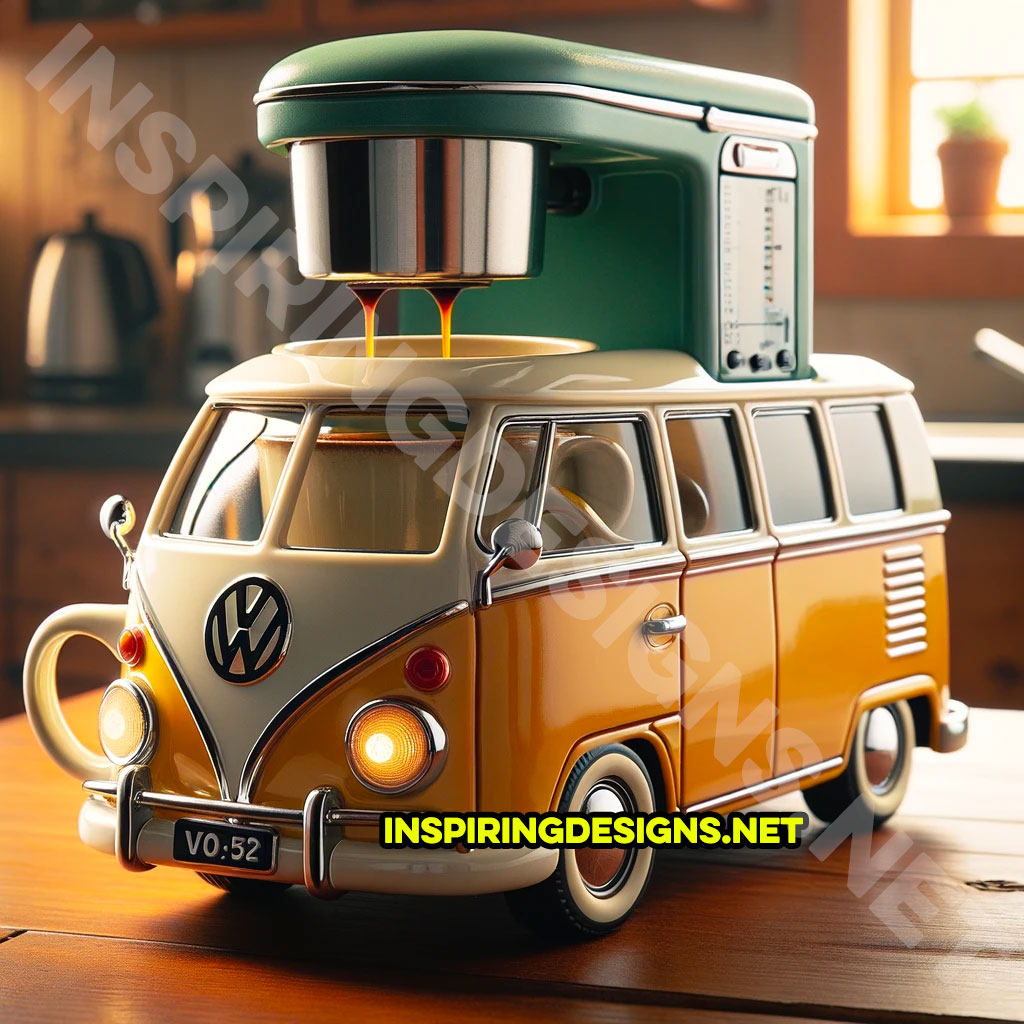 Plus, let's face it, they're an instant eye-catcher. Place one of these in your kitchen, and it's bound to start more conversations than a controversial episode of "The Office."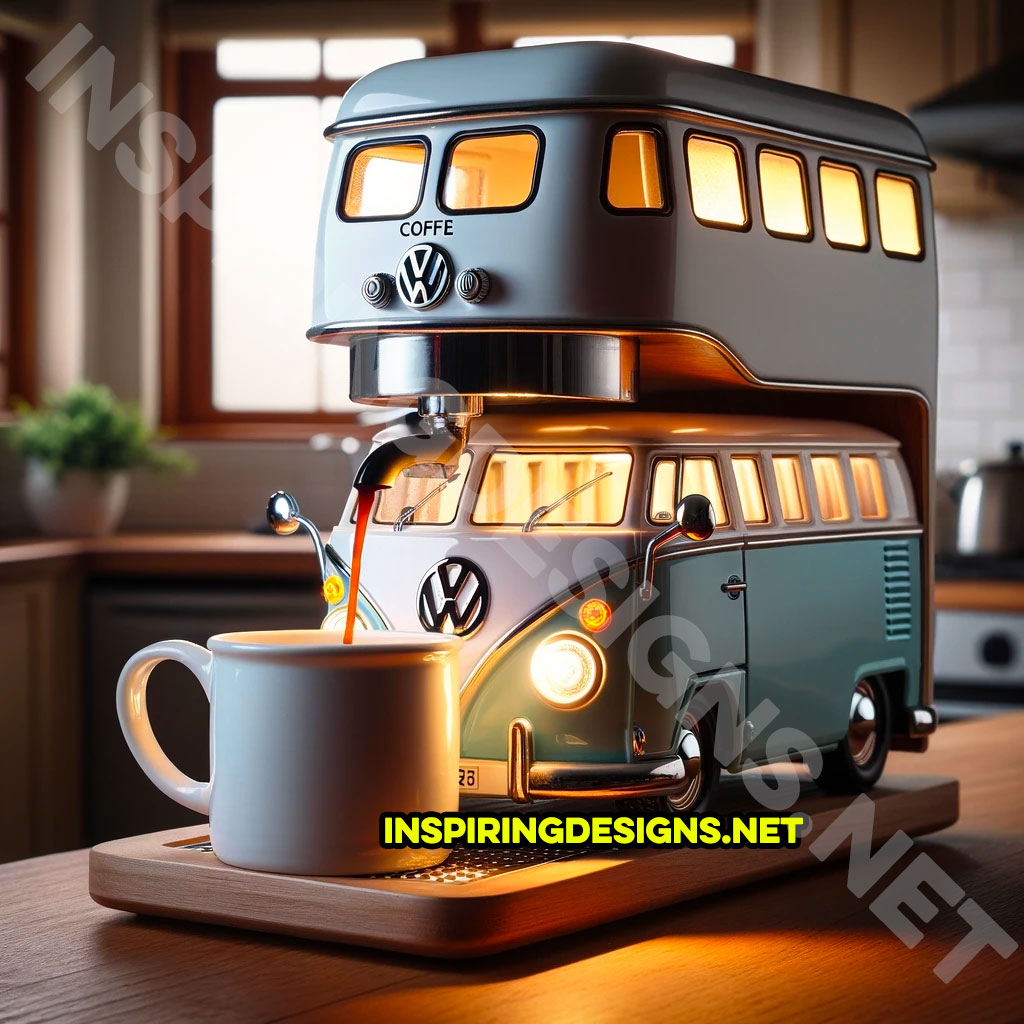 Now, you may be thinking, "Sure, they look cool, but can they brew a good cup of joe?" Rest assured, these aren't just pretty vans sitting on your counter. They mean business. The coffee they produce is as robust and delightful as the exterior is whimsical and charming. You're not just making coffee; you're embarking on a nostalgic journey with every sip.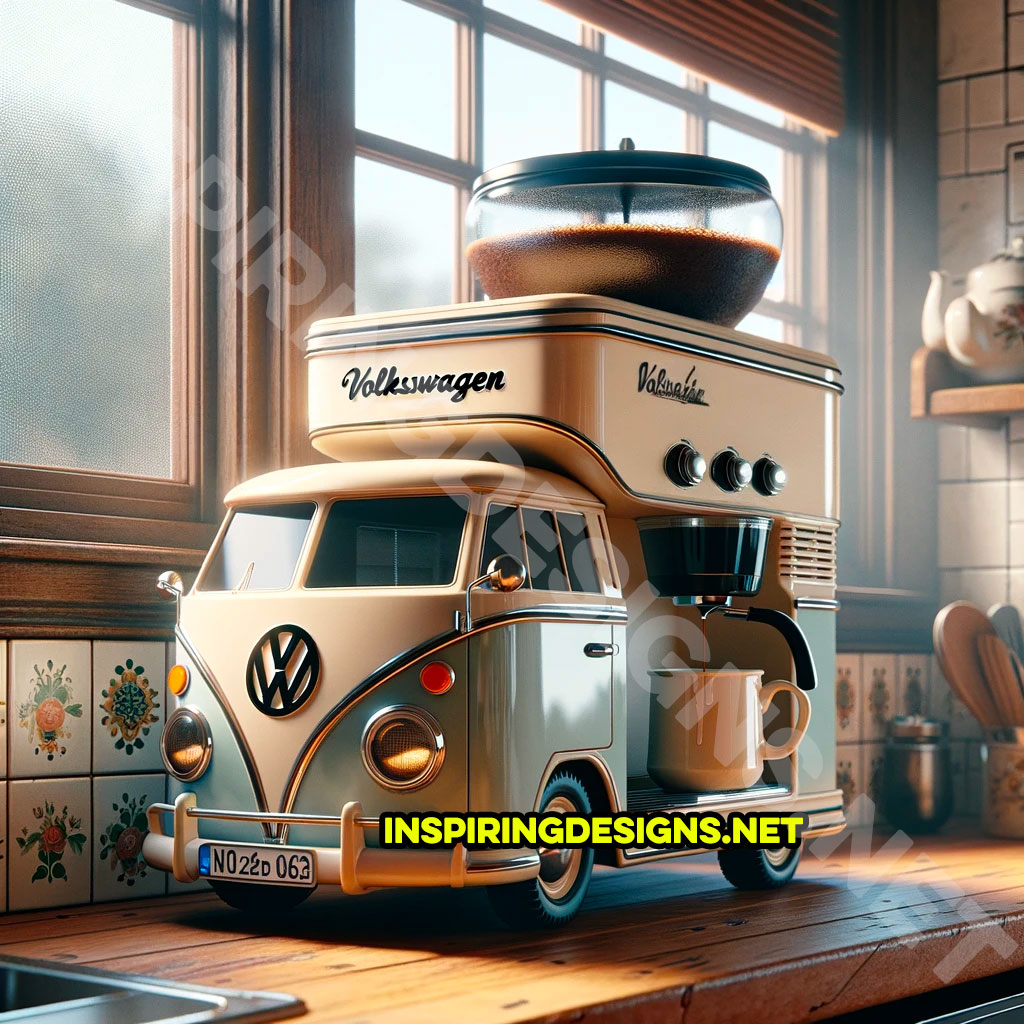 And let's talk about that journey. When you press the start button, it's not just a mundane part of your morning routine. You're firing up the engine on a road trip down memory lane, each brew a reminder of the freedom and spirit of the open road.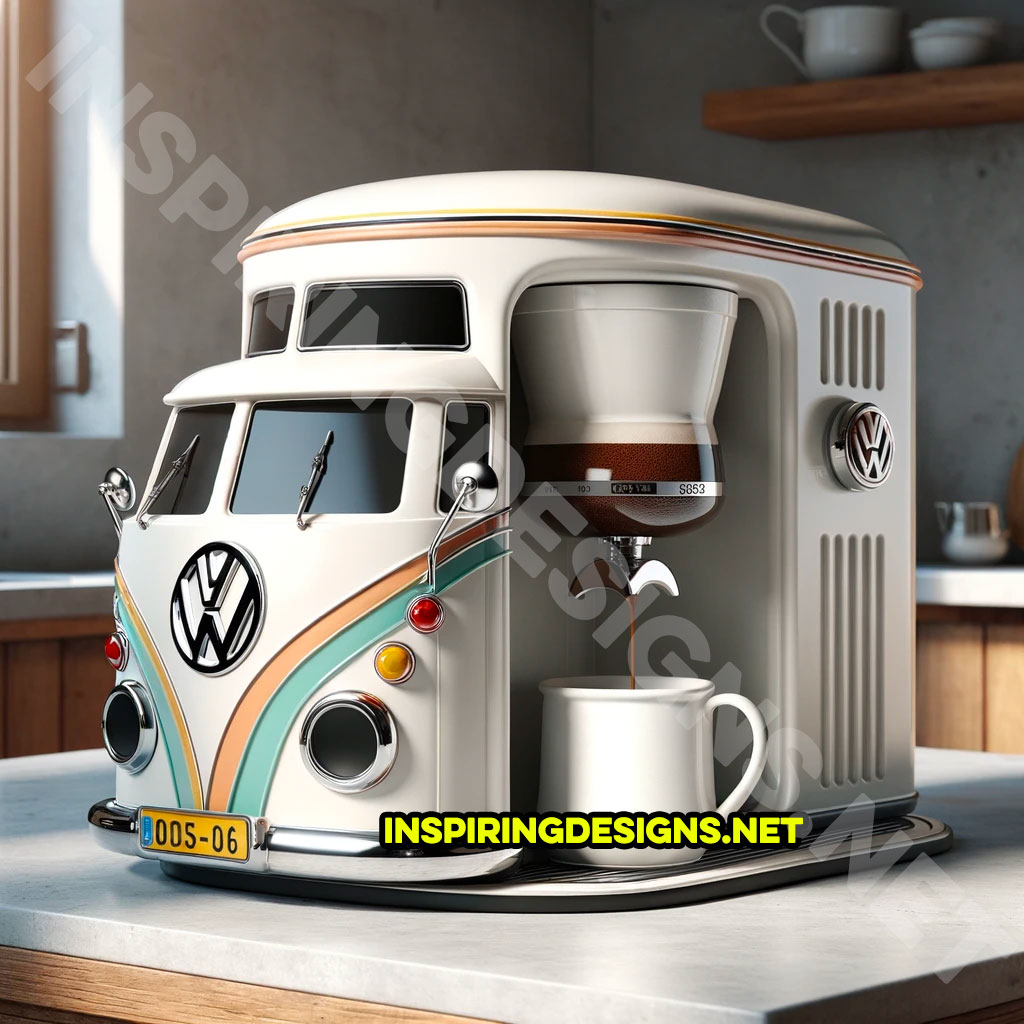 So there you have it, folks – a coffee maker that's more than just a kitchen appliance; it's a ticket to the past, a nod to freedom, and an ode to the simple joy of a well-brewed cup of coffee. These Volkswagen Type 2 coffee makers are here to transform your daily grind into a groovy adventure.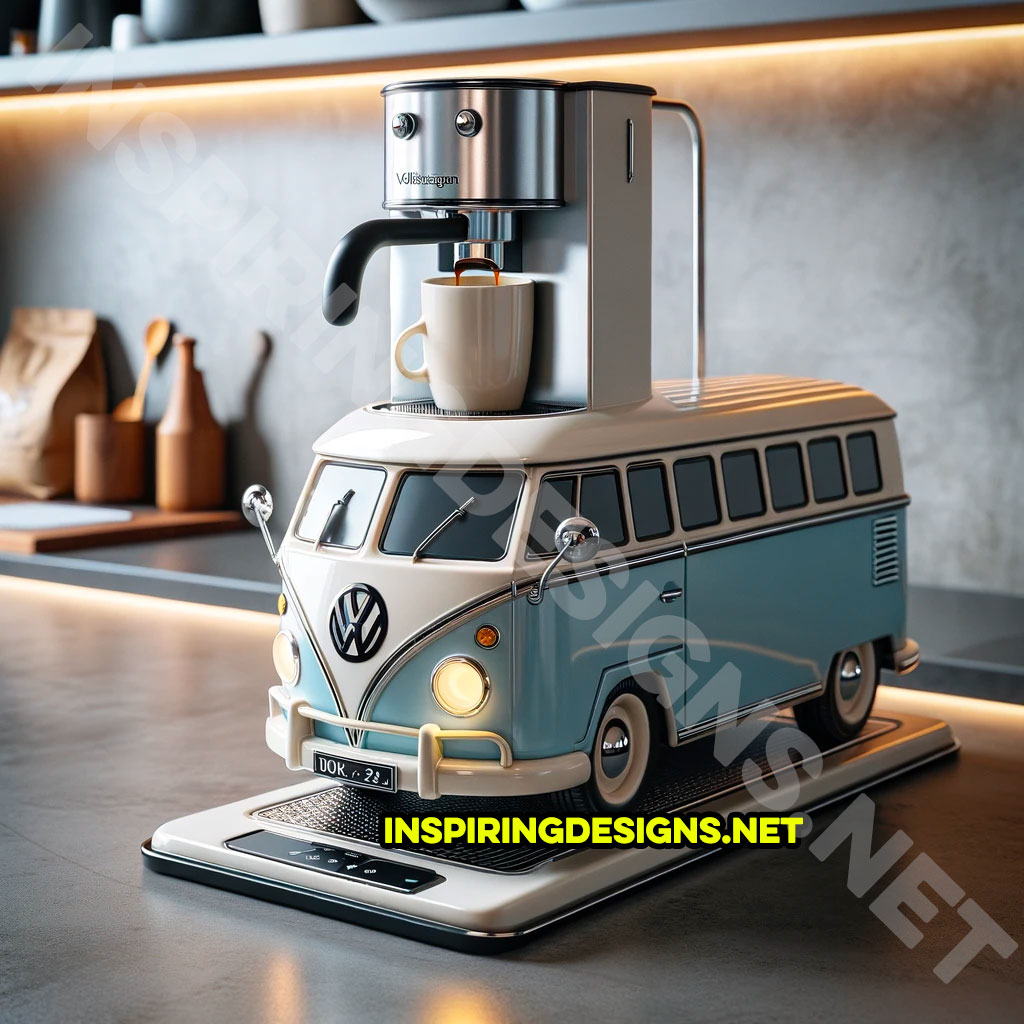 Whether you're a lover of all things retro, a coffee aficionado, or just in search of that perfect kitchen conversation piece, these buses are parked and ready to take you on a ride. Now, who's ready for a coffee road trip?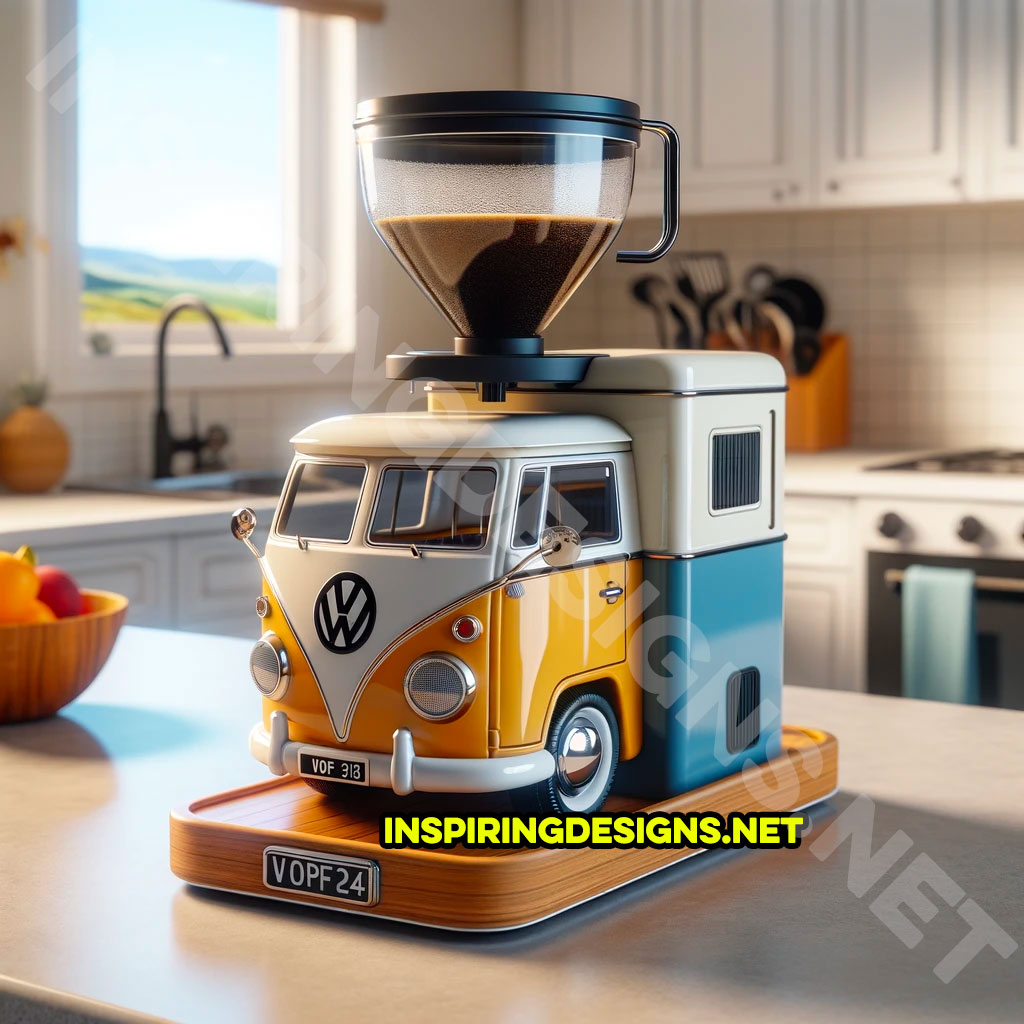 You can find similar retro inspired coffee makers on Amazon here!