Fellow Wookiee enthusiasts and Star Wars aficionados, cancel your plans to visit Kashyyyk, for you can now bring a slice of the Wookiee homeworld right into your living room! Here's an exciting collection of oversized armchairs and loungers shaped like our beloved hirsute hero, Chewbacca. They are more than just furniture—they're statement pieces!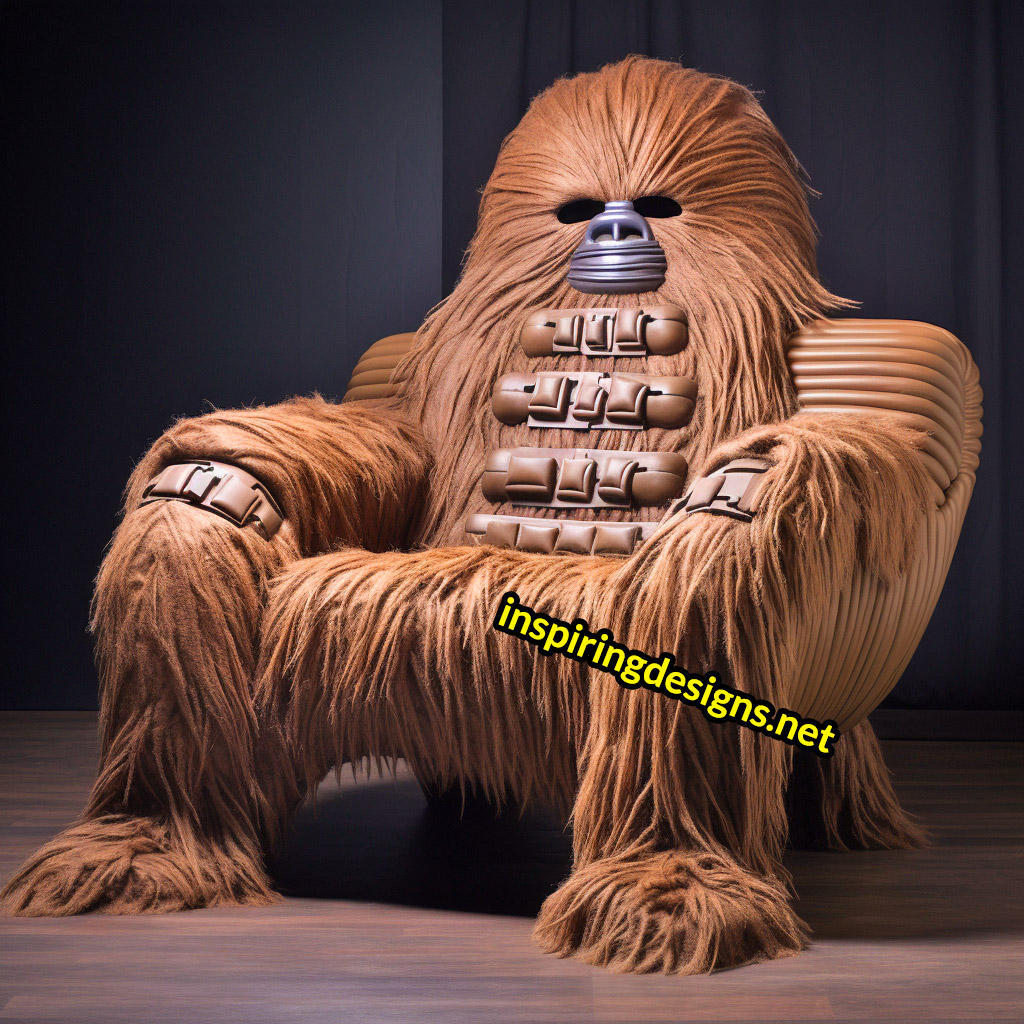 These magnificent mammoths of comfort come in a multitude of designs, from photo-realistic Chewbacca armchairs that would have Han Solo doing a double-take, to more abstract renditions inspired by the Wookiee's iconic shagginess.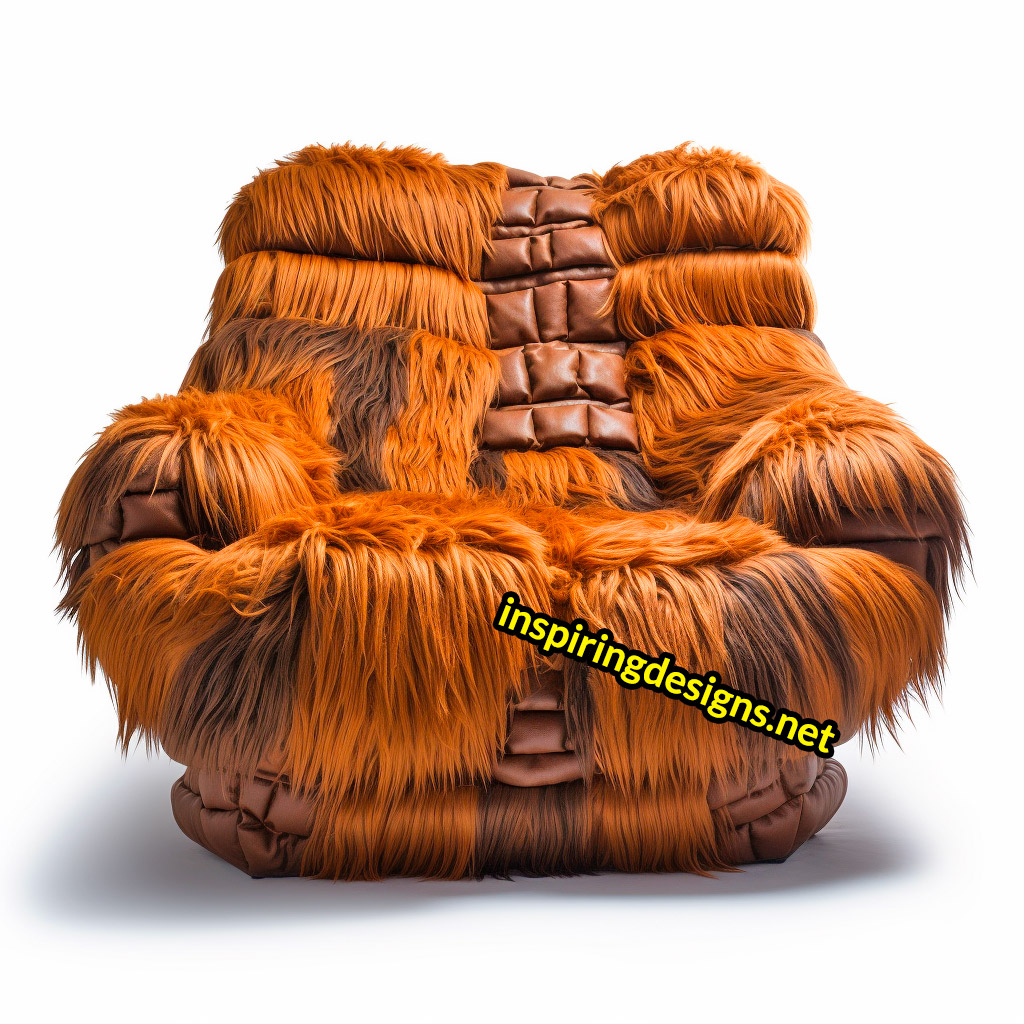 There's a Chewie chair out there for every Jedi or Sith, whether you want to fully embrace the fandom or just hint at it.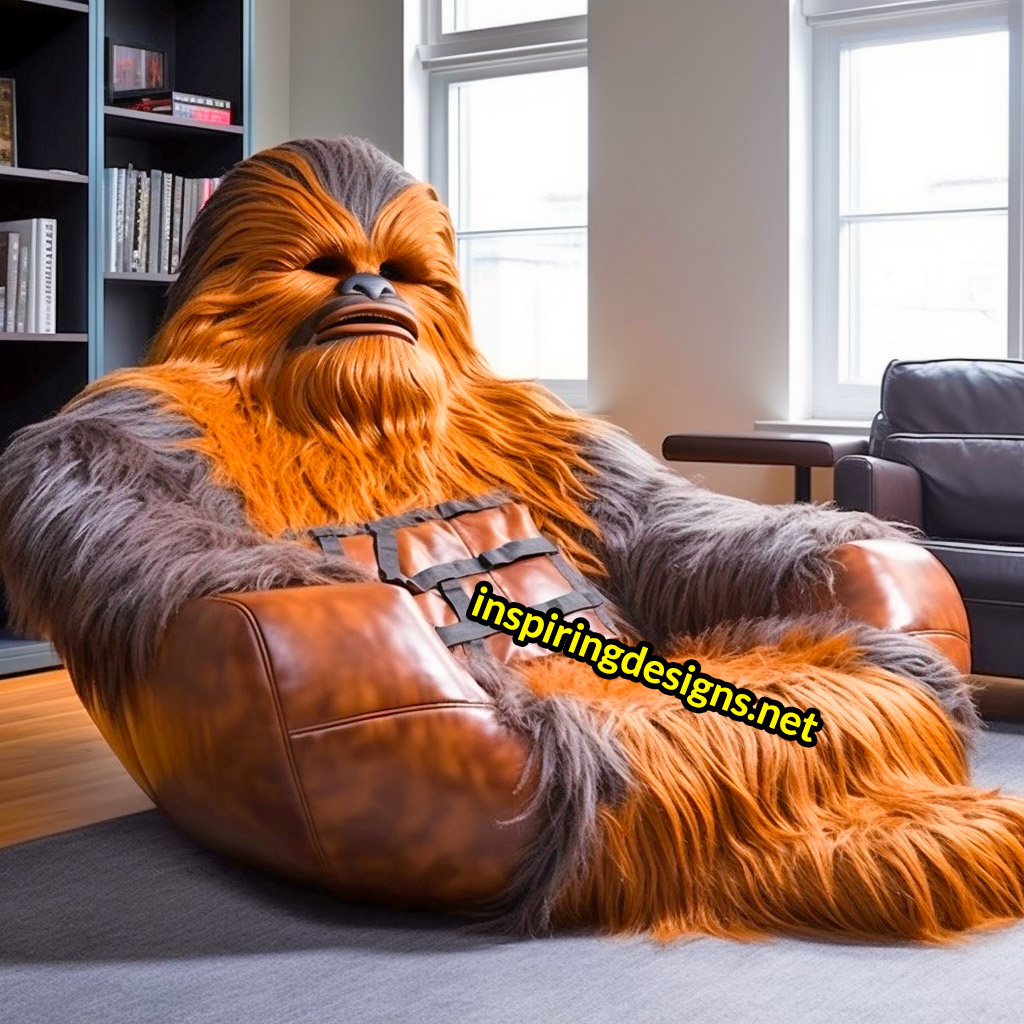 The first thing you'll notice about these armchairs and loungers is their attention to detail.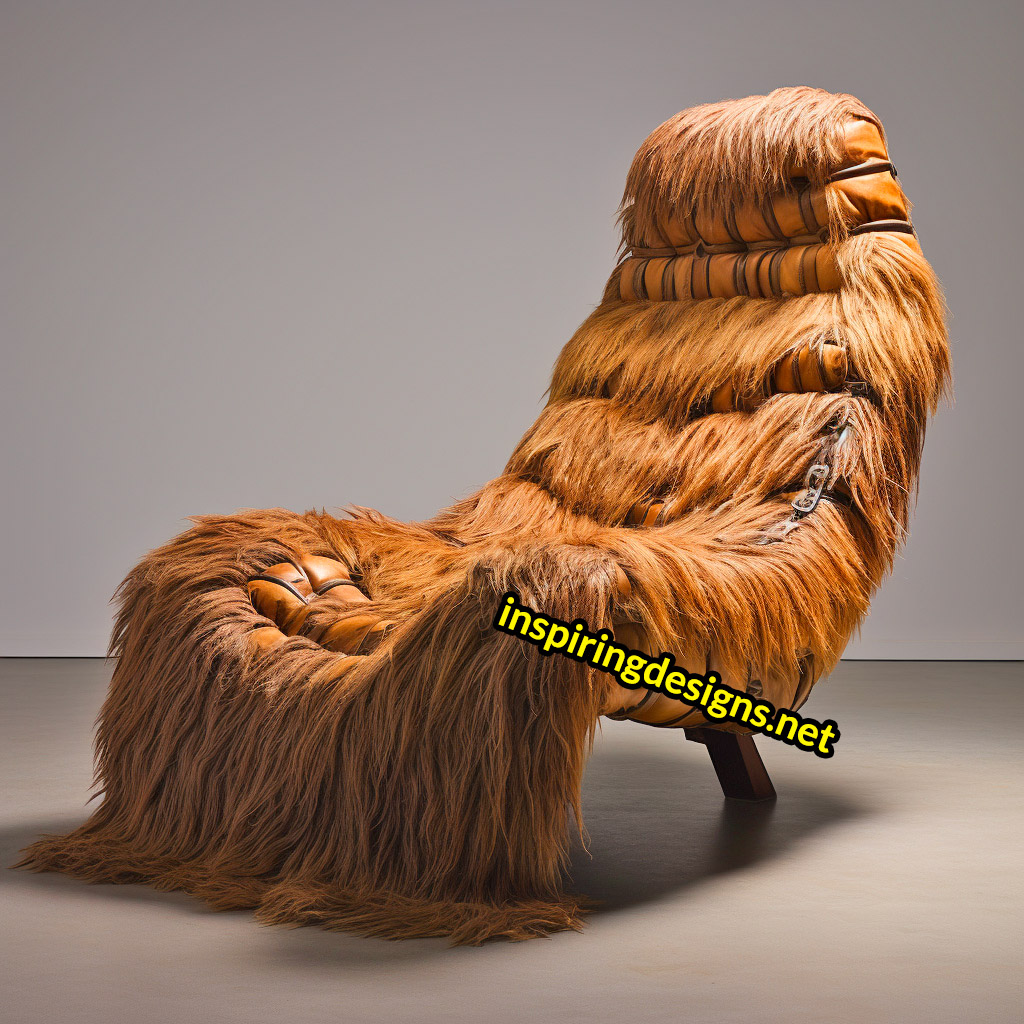 Every strand of hair, every wrinkle on Chewbacca's face, even the crossbody bandolier bag, are meticulously recreated. It's as if Chewie walked right out of the movie screen and transformed into a luxury chair.
Materials? We've got you covered faster than the Millennium Falcon making the Kessel Run. There are armchairs crafted from long shag-carpet like material that feel as though you're sinking into the warm embrace of a Wookiee.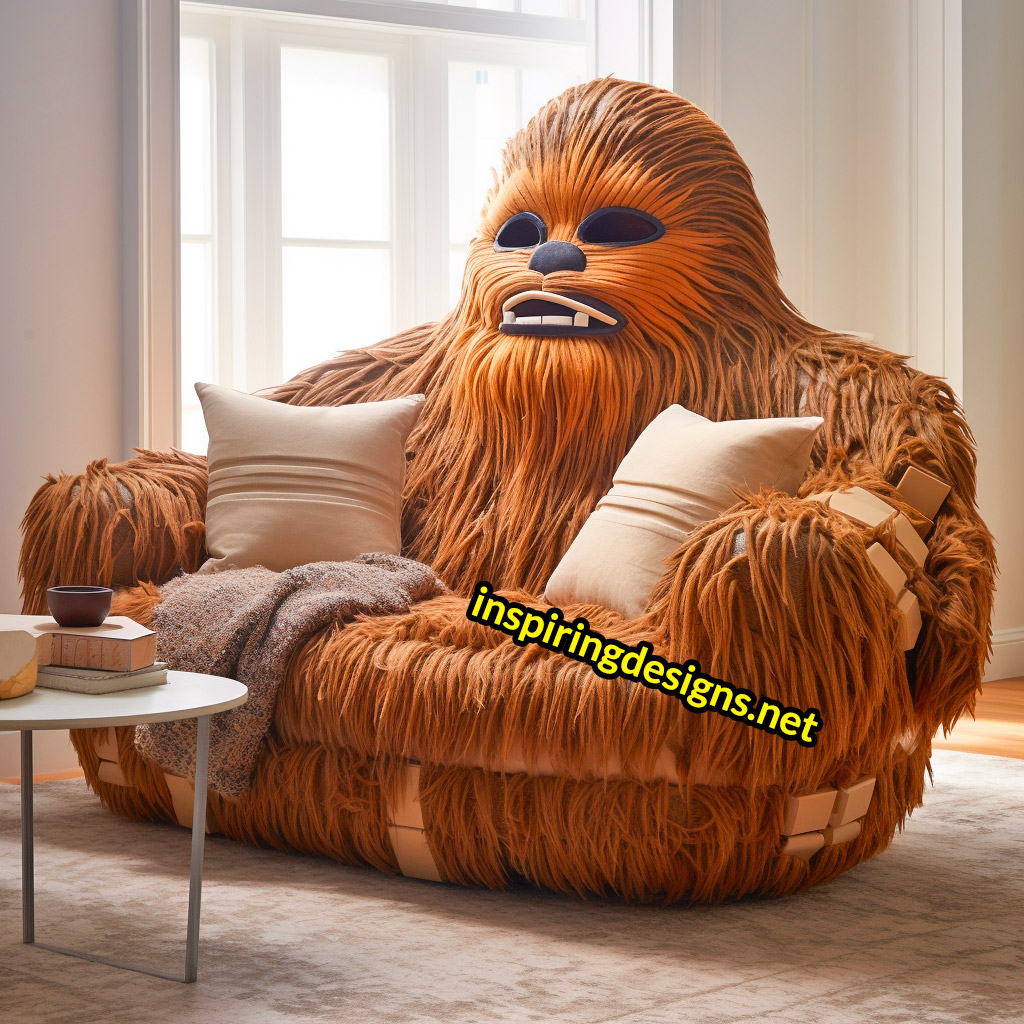 If you're more the leather-loving type, there are those, too—complete with added materials for a shaggy look. And for those who'd like Chewbacca to join their garden party, there are outdoor-friendly versions molded from plastic.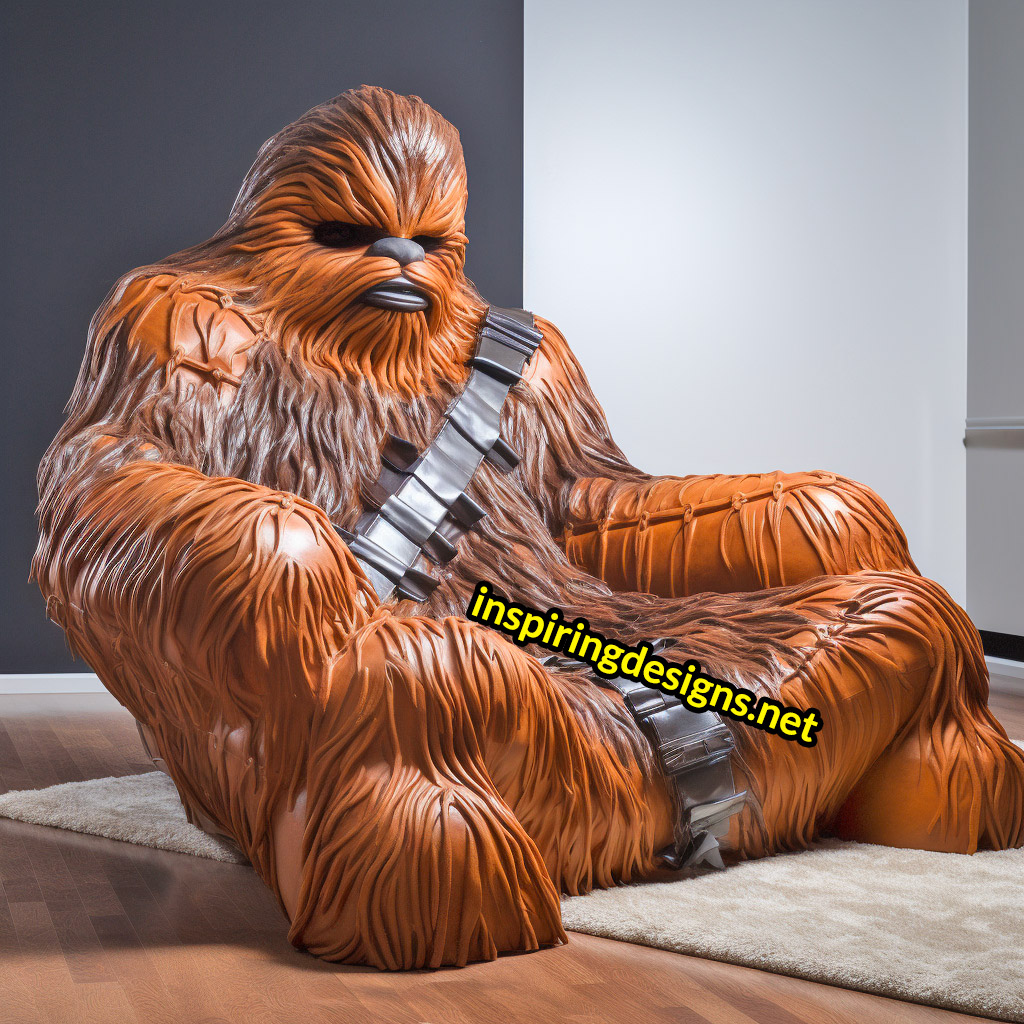 Now, let's talk comfort. When you plop down into one of these Chewbacca loungers, you'll find yourself on a bed of plush, comfy cushions.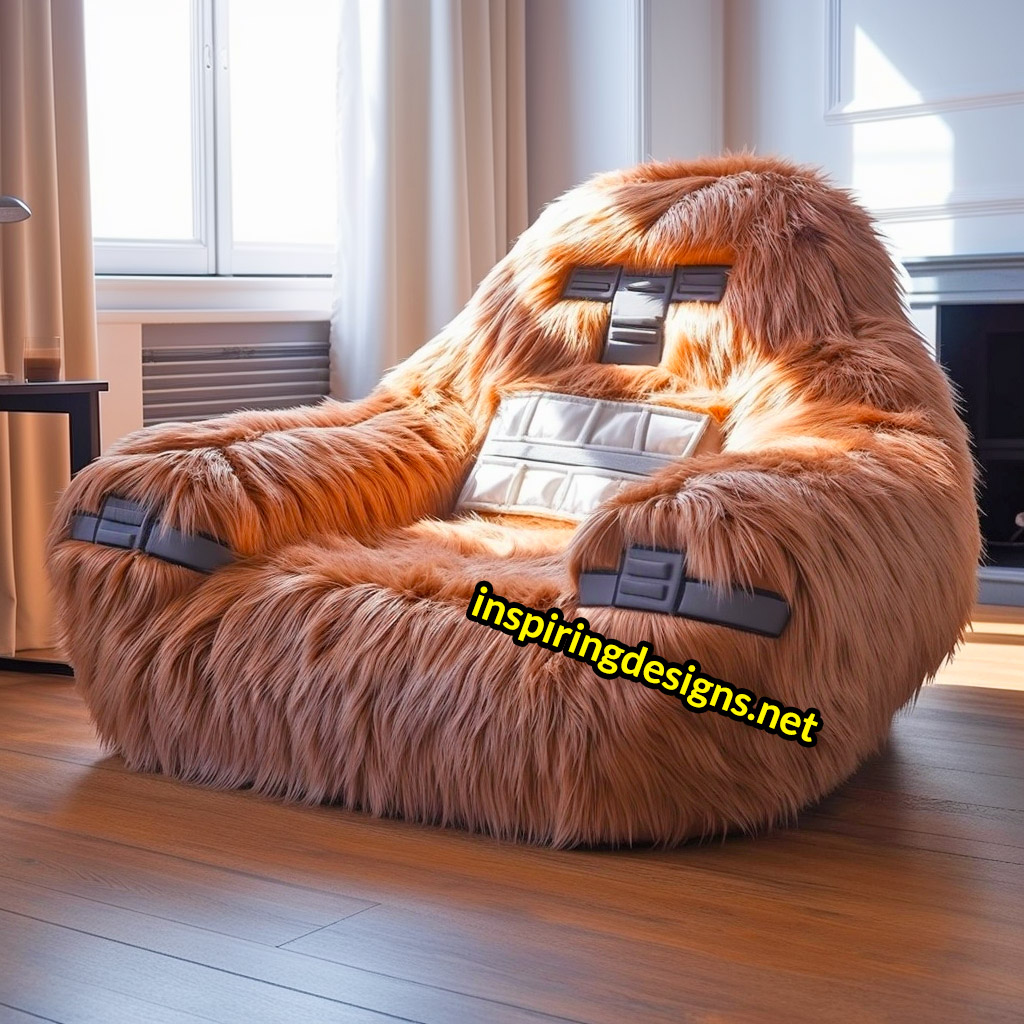 This isn't just a chair—it's a personal comfort zone. The perfect place to read your favorite Star Wars novel, take a nap after a Galactic Empire-sized lunch, or relax while marathoning the entire Star Wars saga.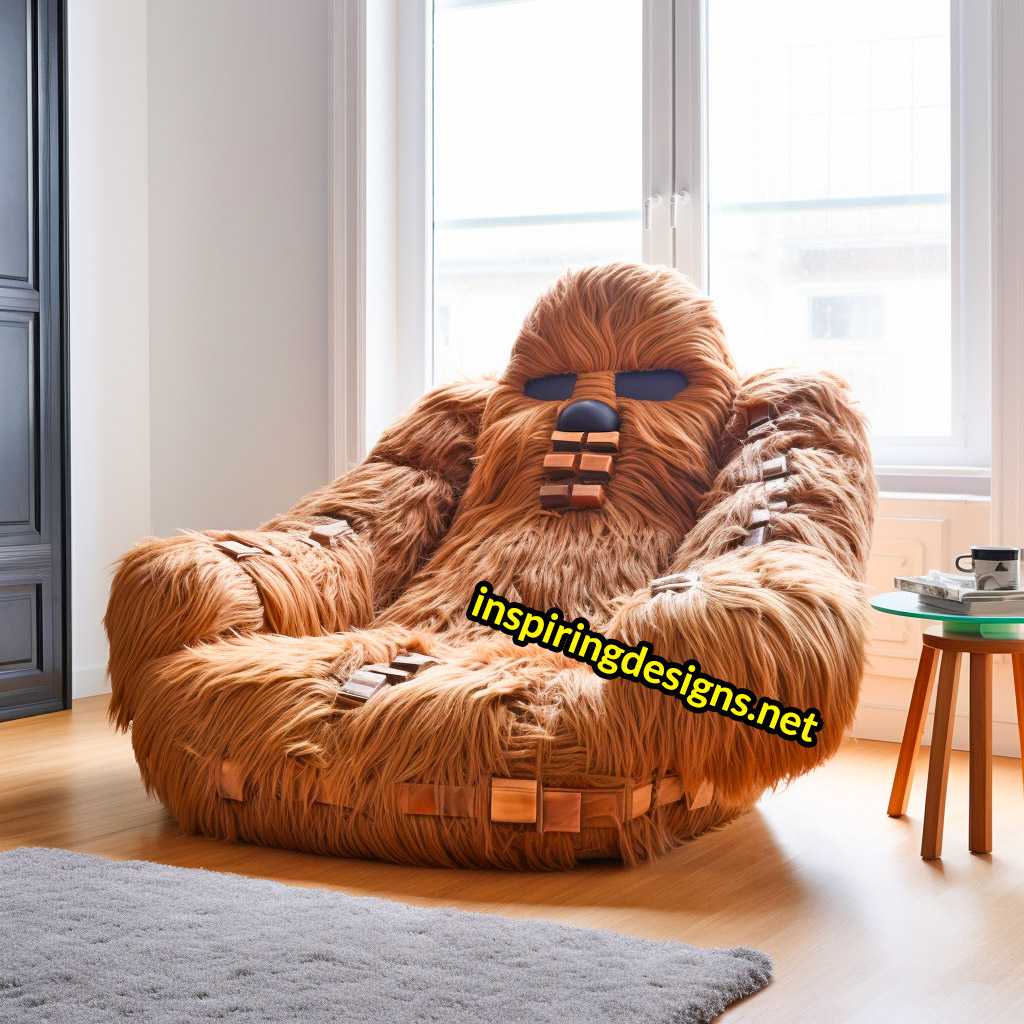 Finding the perfect interior design to accompany your Wookiee chair is easier than convincing a Stormtrooper to miss a shot.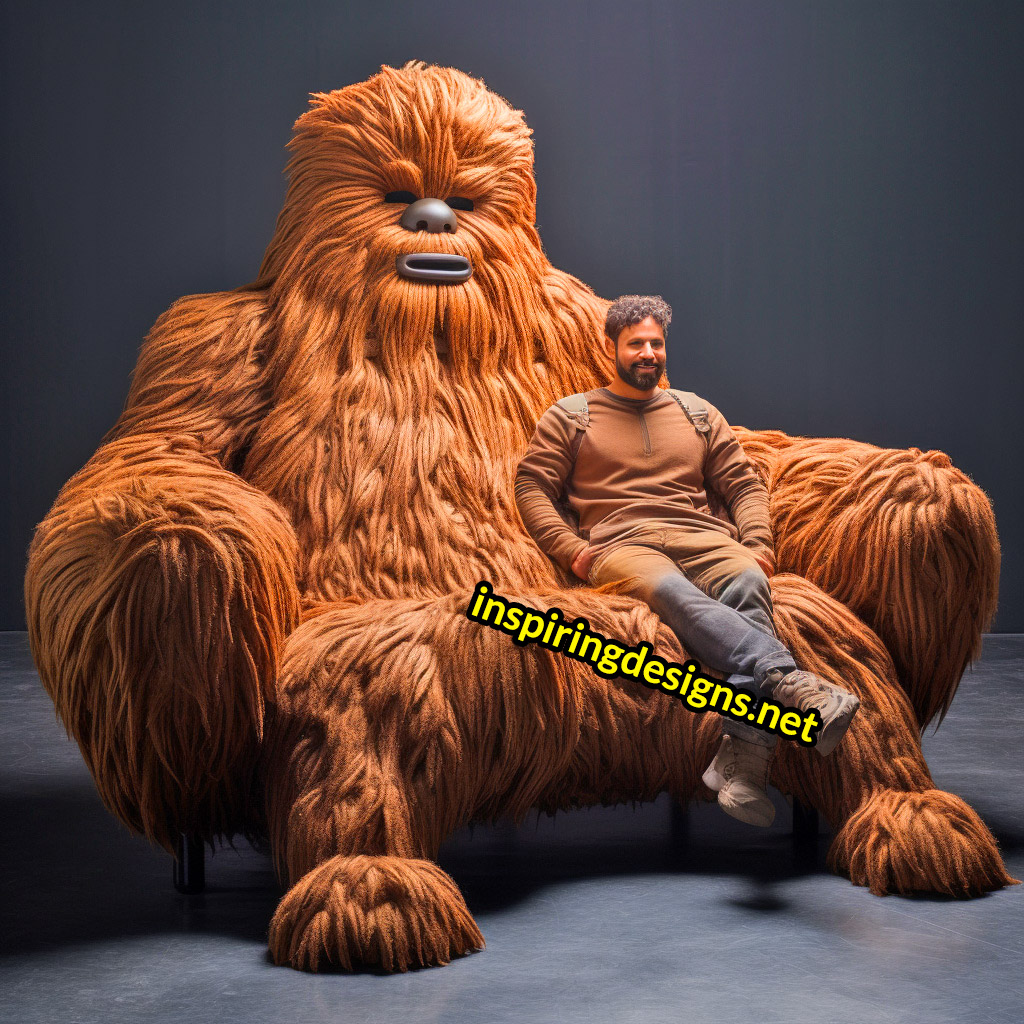 These loungers fit perfectly in a room with minimalist or industrial design, as they can serve as the statement piece. Their unique and quirky design adds a touch of whimsy to an otherwise austere space.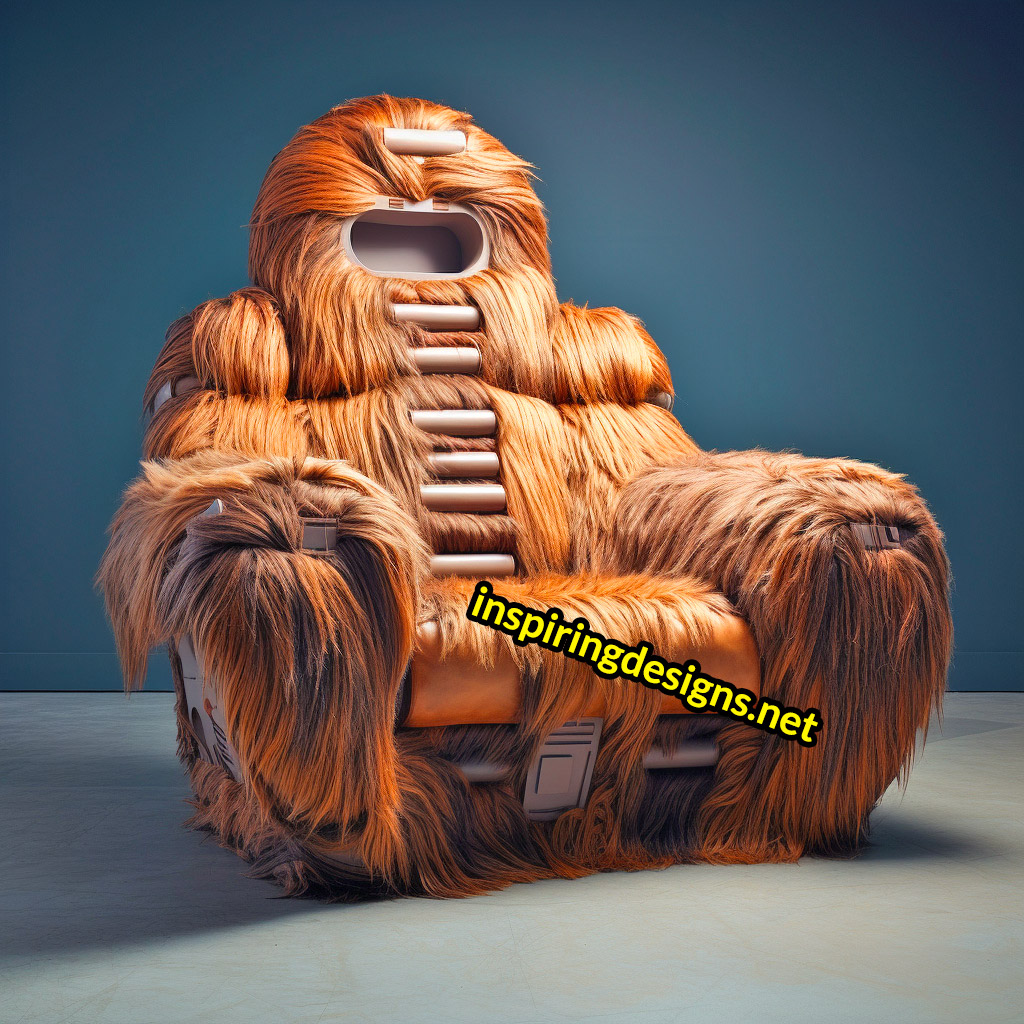 Imagine walking into a room and being greeted by the familiar face of Chewbacca. It's an instant eye-catcher and conversation starter, a centrepiece that will have your guests either baffled or beaming.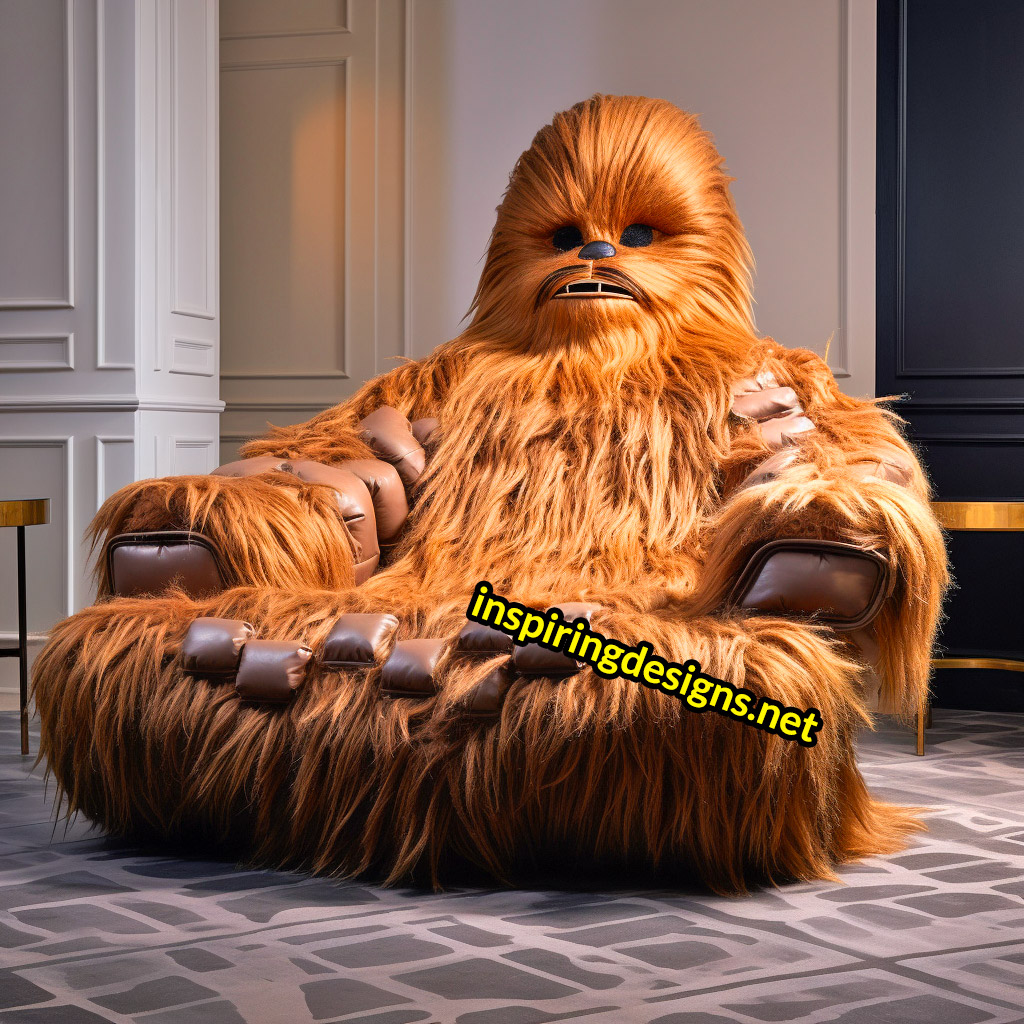 They'll probably want to pet it, sit on it, or take a selfie with it—likely all three!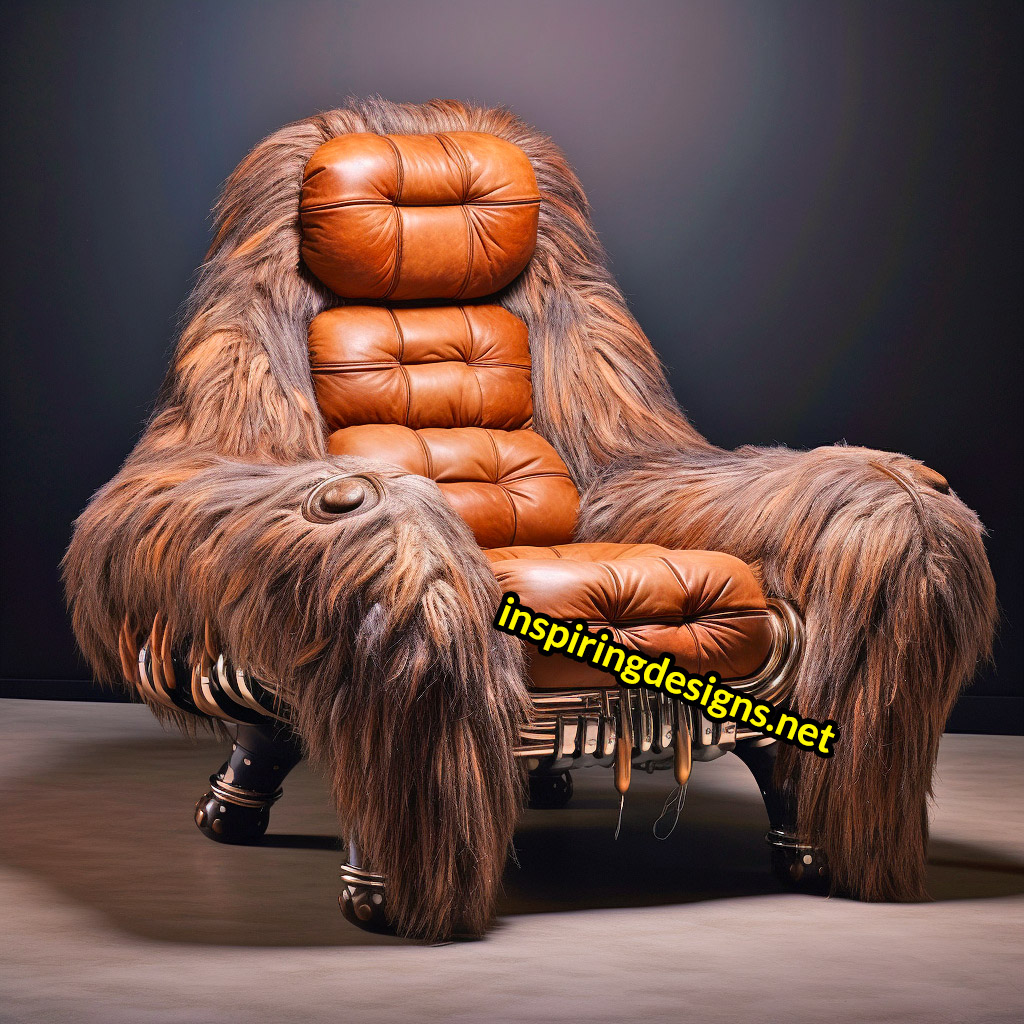 For the true fanatics, every inch counts, and these loungers range in size depending on your selection.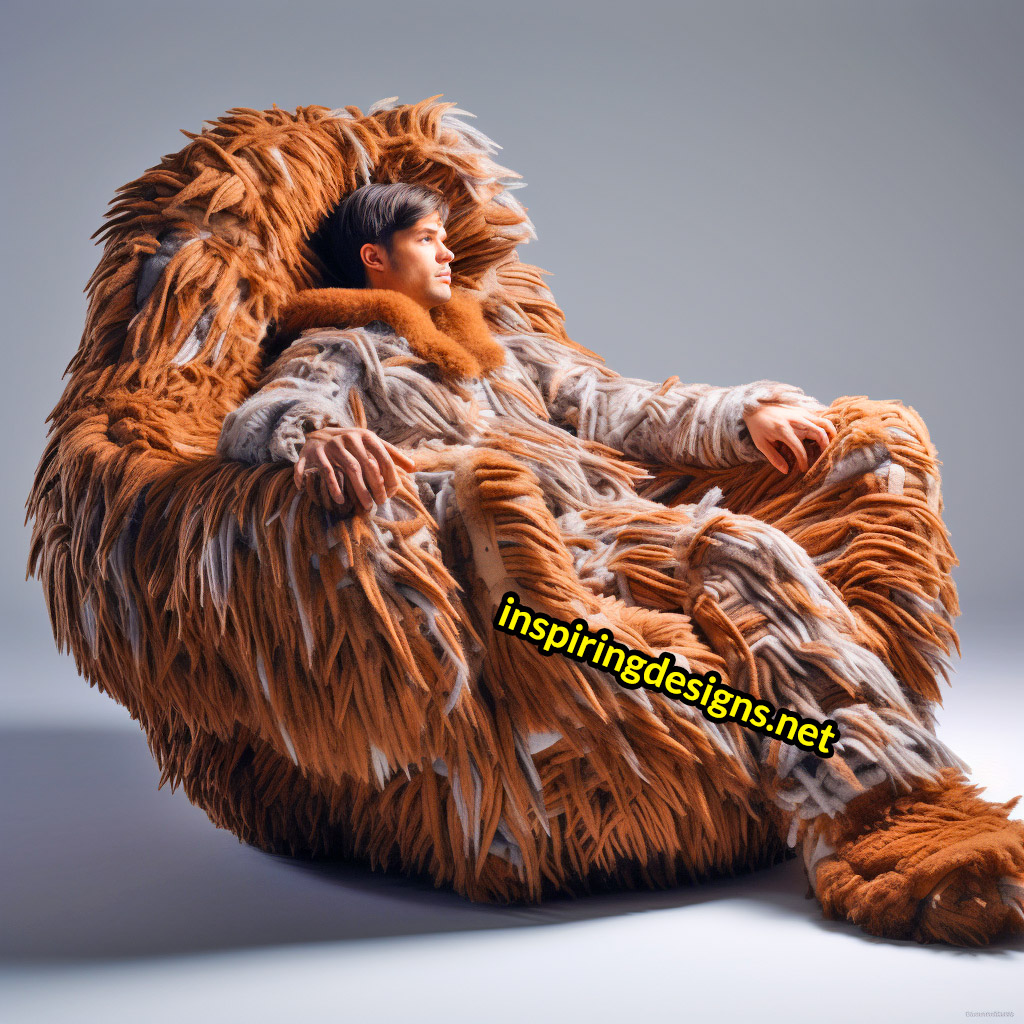 The average chair stretches 3-4 feet wide and stands proud at 4-5 feet tall. It's not just a chair, it's a throne that exudes authority and fandom pride.
But where, pray tell, does one place such a majestic monument to geekdom? A Star Wars fan could consider placing it right in the entertainment room for movie marathons. Others might like it in the reading nook for a comfy deep-dive into the Expanded Universe novels.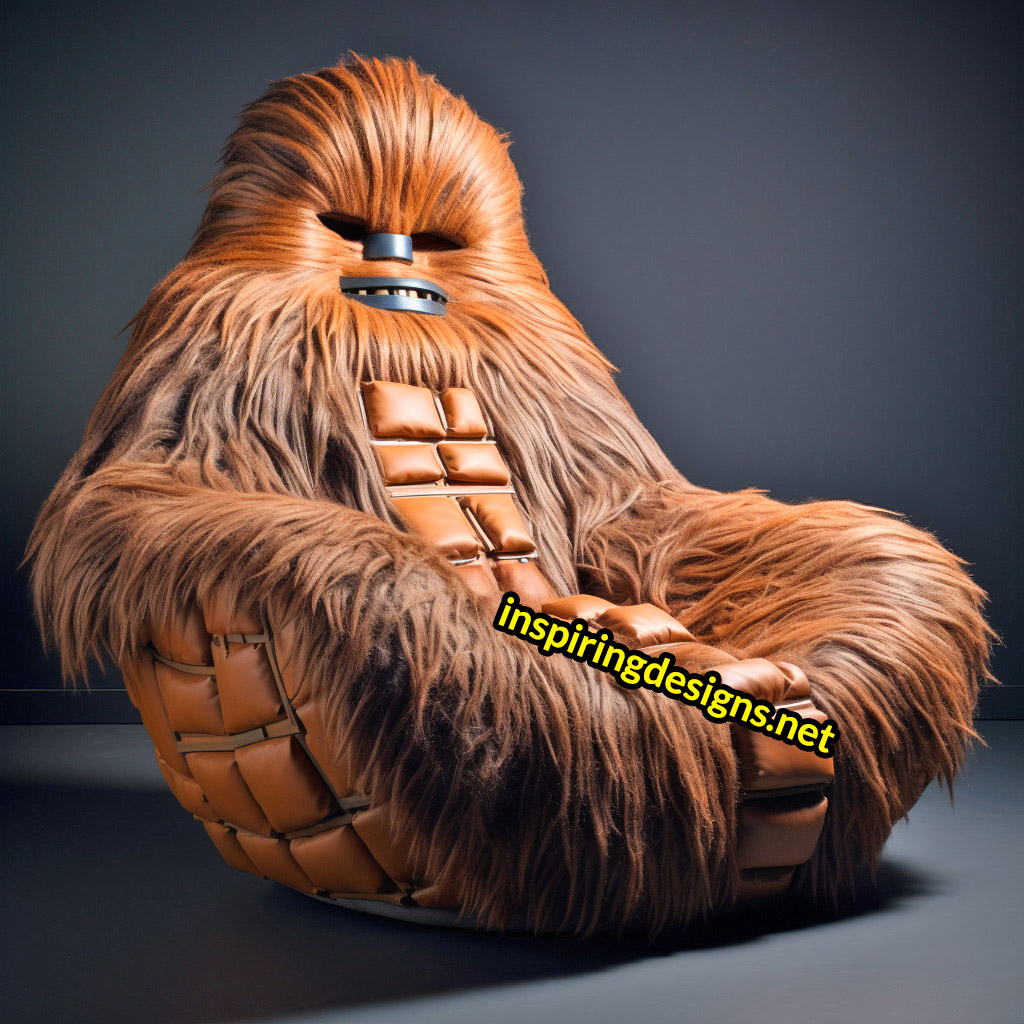 For the brave at heart, what better welcome for guests than a Chewbacca lounger in the entrance hallway?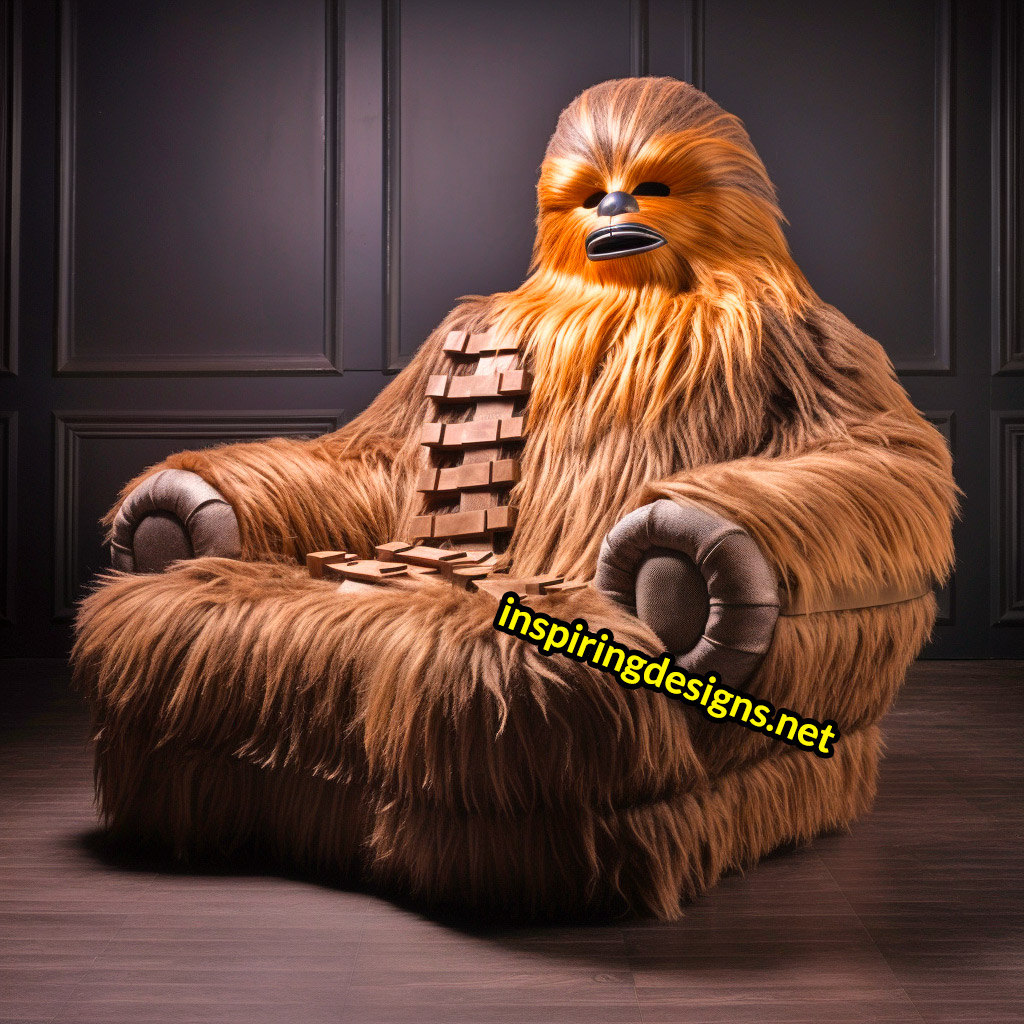 Some of these loungers are as versatile as Chewbacca himself—fit for both indoor and outdoor use. Imagine reclining in one of these, under the stars on a warm summer night, sipping blue milk and dreaming of galaxies far, far away.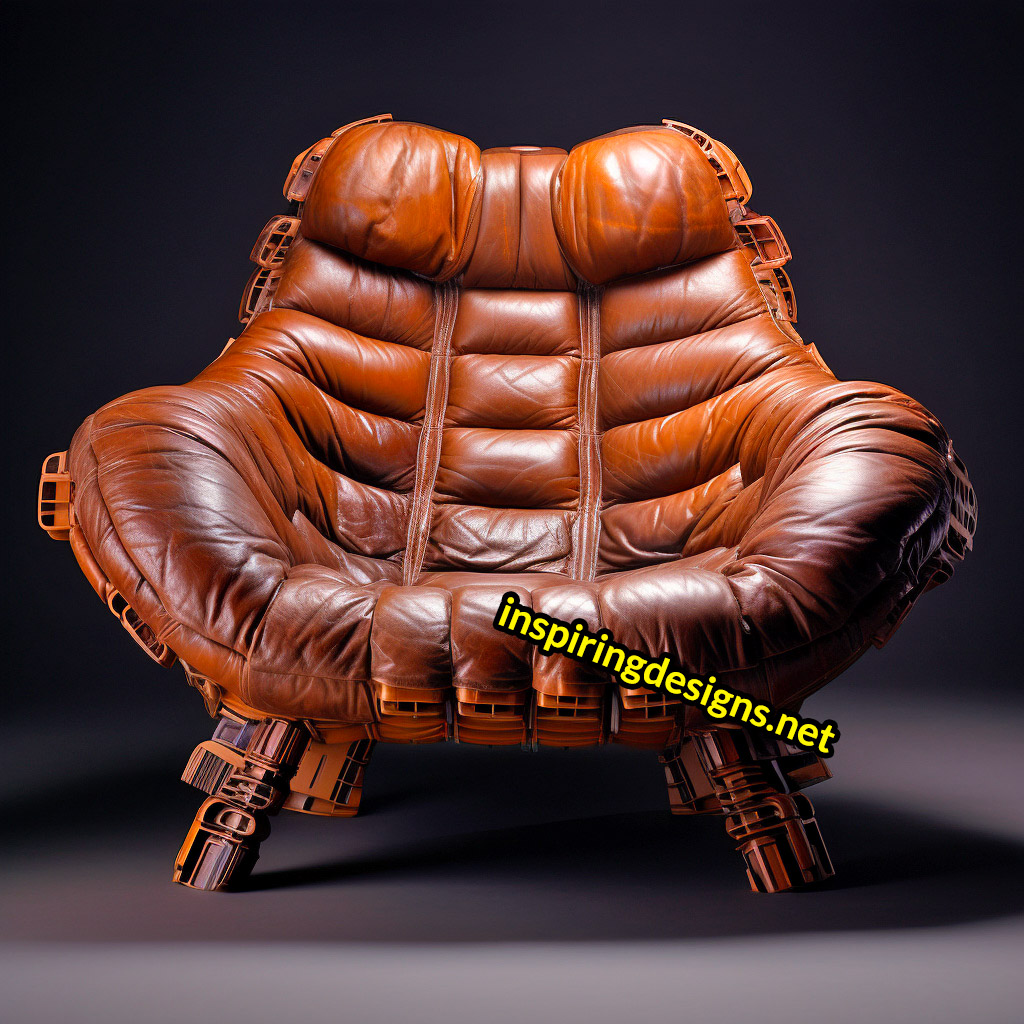 So, Star Wars fans, why just collect memorabilia when you can actually live it? Add one of these Chewbacacca armchairs or loungers to your space.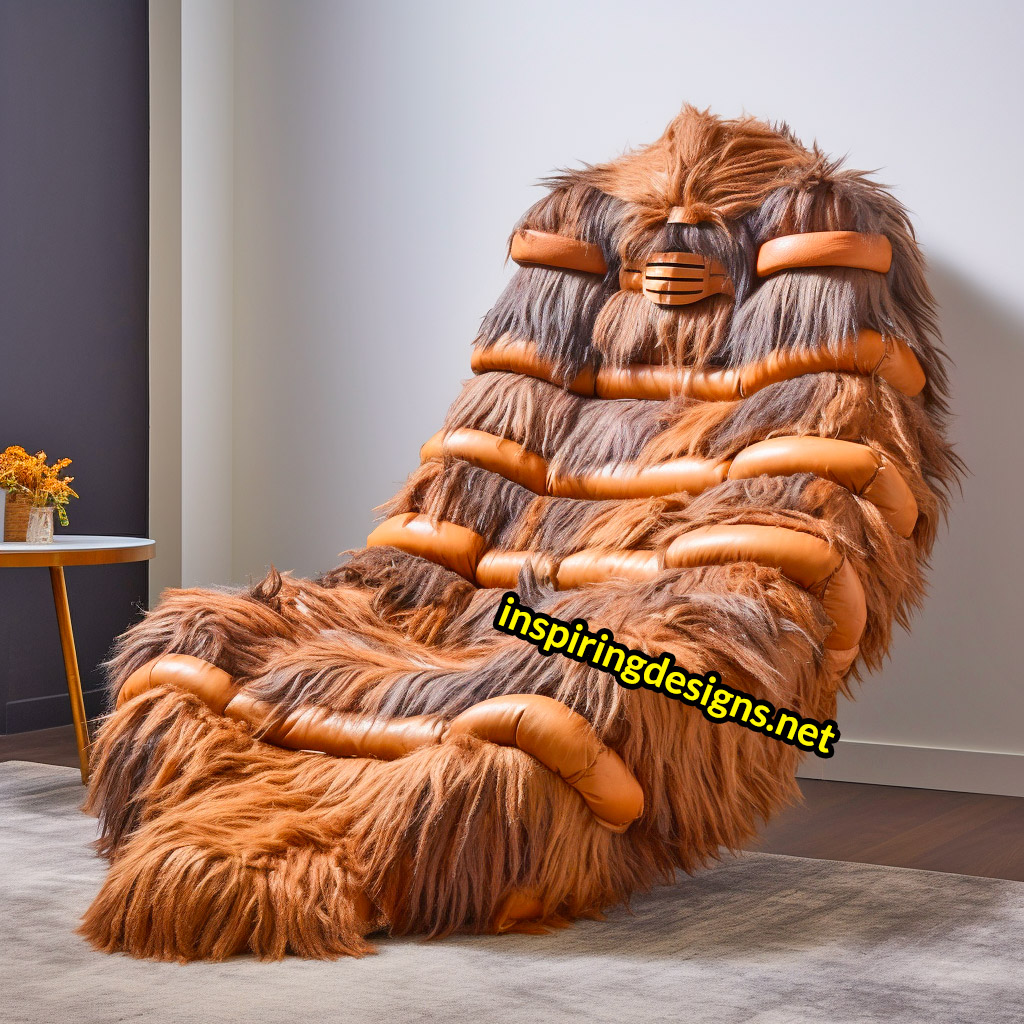 Not only will you own an amazing piece of furniture, but you'll also have a trusty Wookiee co-pilot for your at-home adventures, minus the Wookiee roars. We think even Chewbacca himself would agree—this is the comfort you're looking for!