Sink your teeth into the world of interior design with a twist. Crocodile and alligator shaped chairs are the latest fad adding a dash of daring to the blandest of living spaces. Say hello to the wild side with these carefully crafted chairs that could leave your guests both awestruck and slightly unnerved.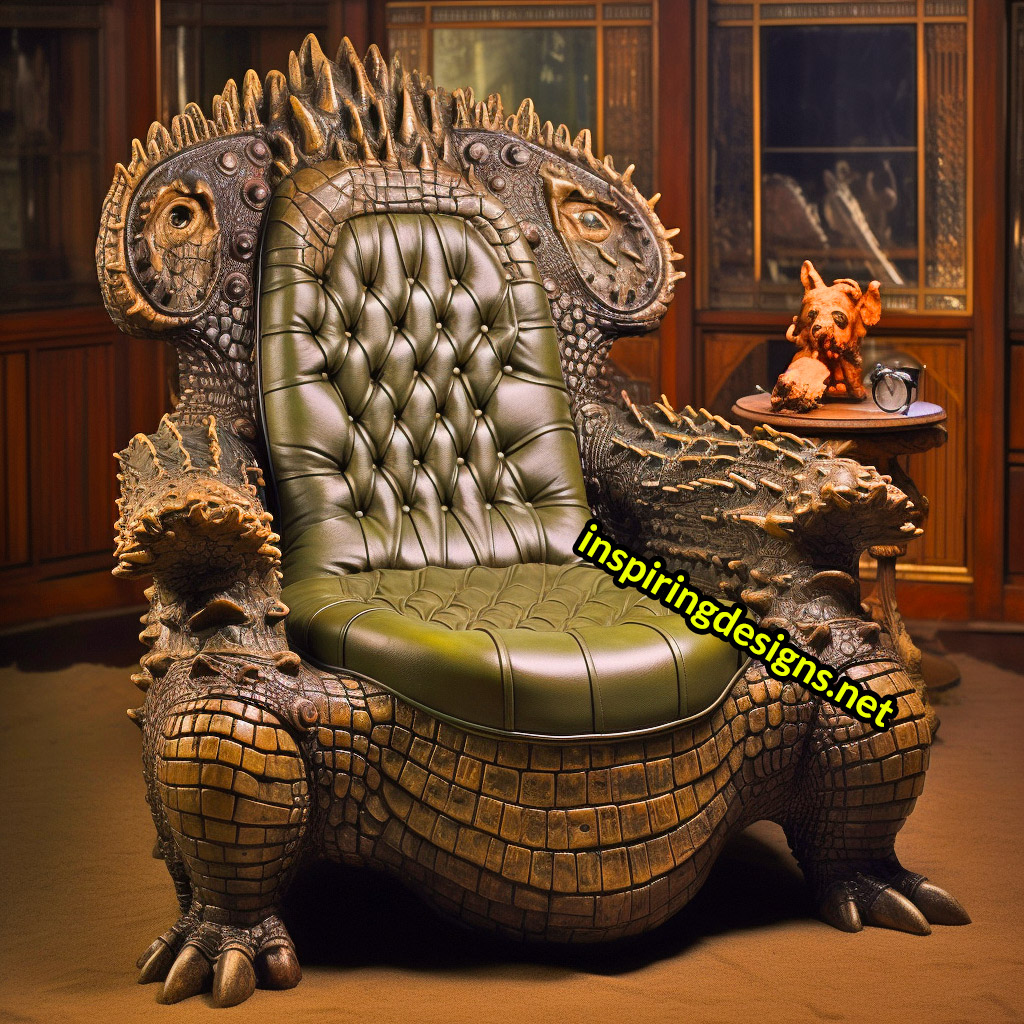 Variety, they say, is the spice of life. And these reptile-inspired chairs are no different. From the luxurious comfort of chaise loungers to the relaxed coziness of recliners, there's a croc chair design for everyone.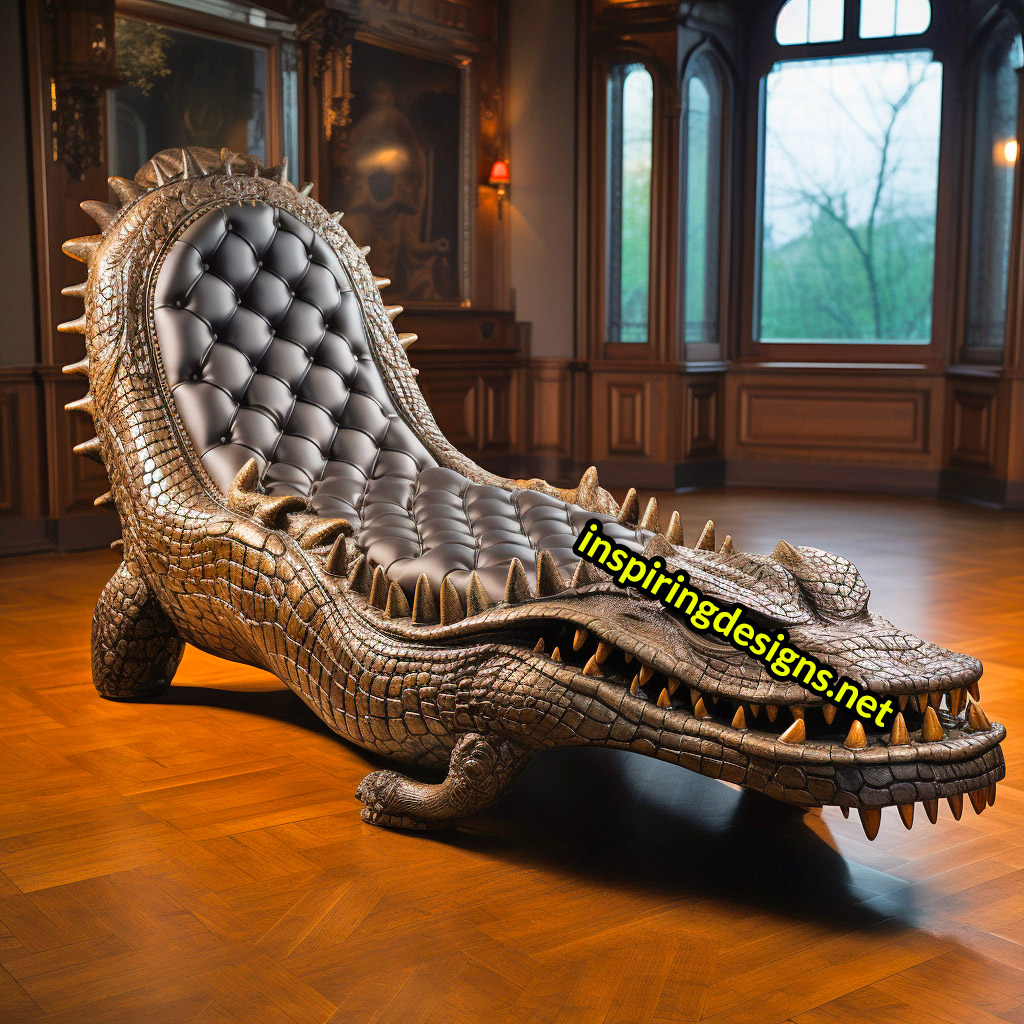 Need a gentle sway as you unwind? Try the rocking chair variant that rocks and rolls like a lazy river gator.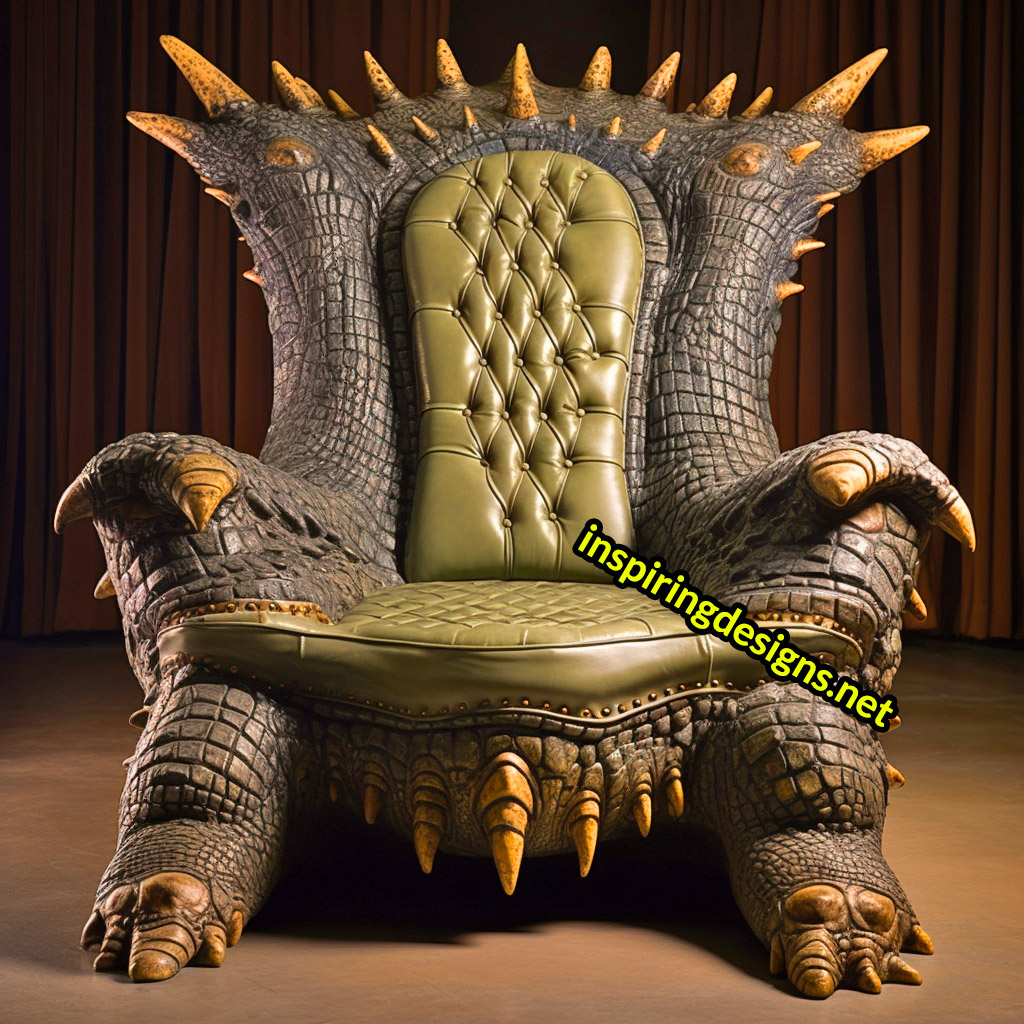 These chairs are not mere pieces of furniture; they are unique works of art handcrafted from various materials such as polyurethane, resin, wood, and metal.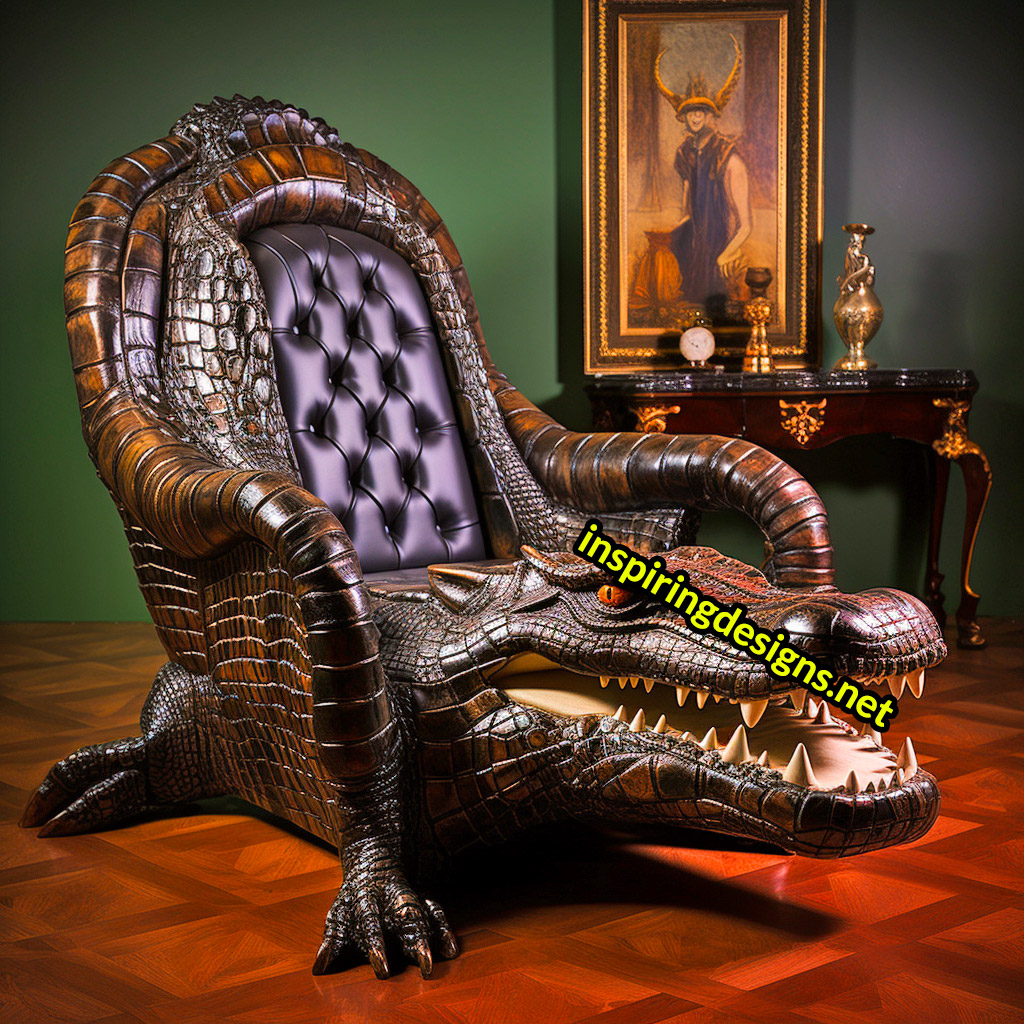 Each material adds a unique texture to the piece, ensuring that every chair feels as real as the mighty beast it represents.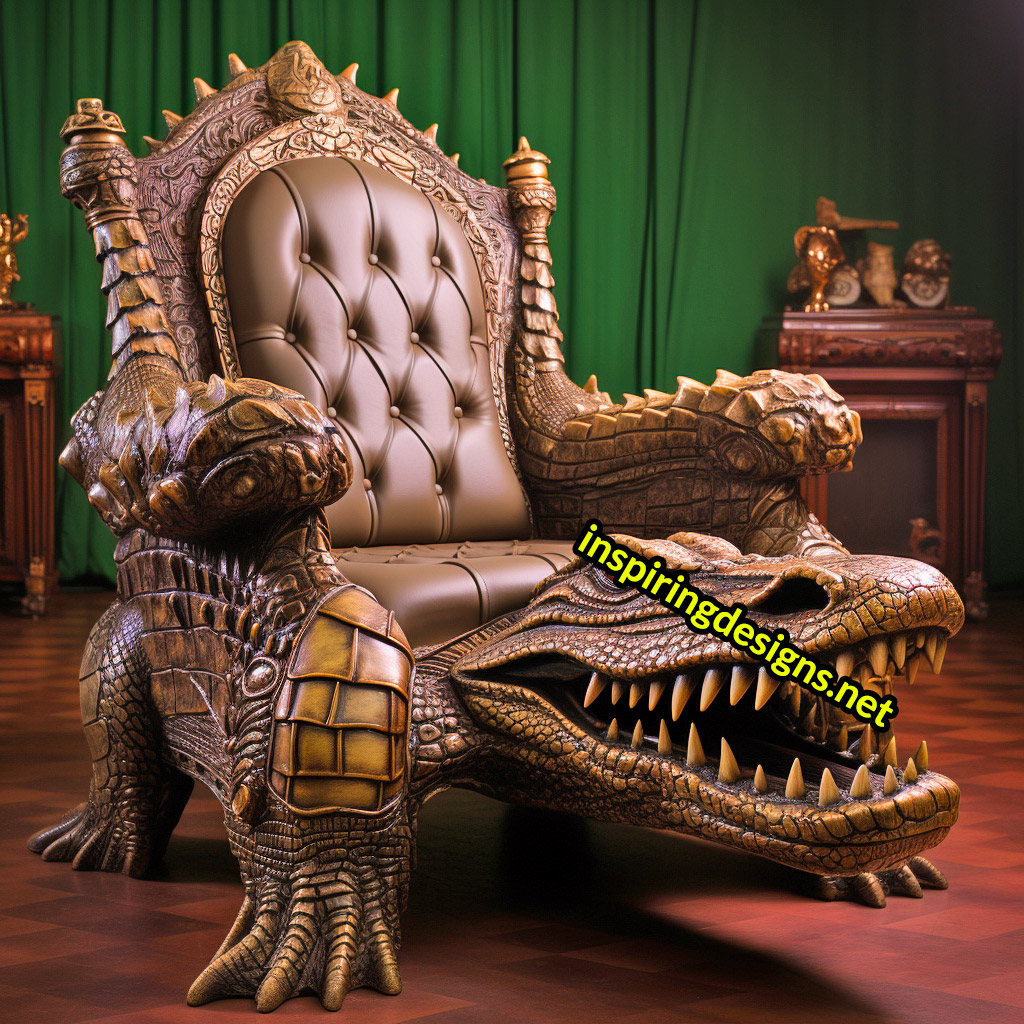 Are you a reptile lover? Or maybe you just adore the natural, earthy charm of the wild. If so, these chairs are the perfect pick for you.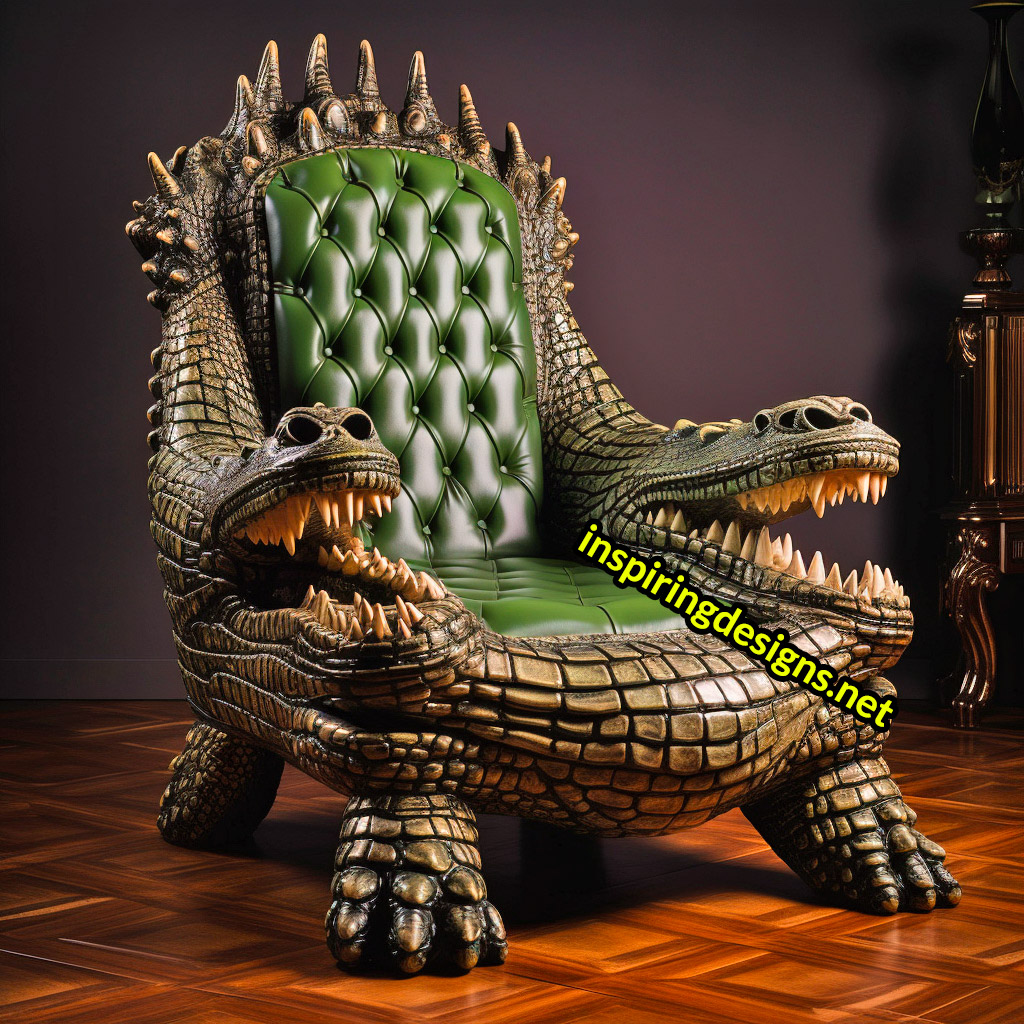 Settle into the croc-designed armchair with a cup of coffee and your favorite novel. You'll feel the thrill of the wild from the comfort of your home.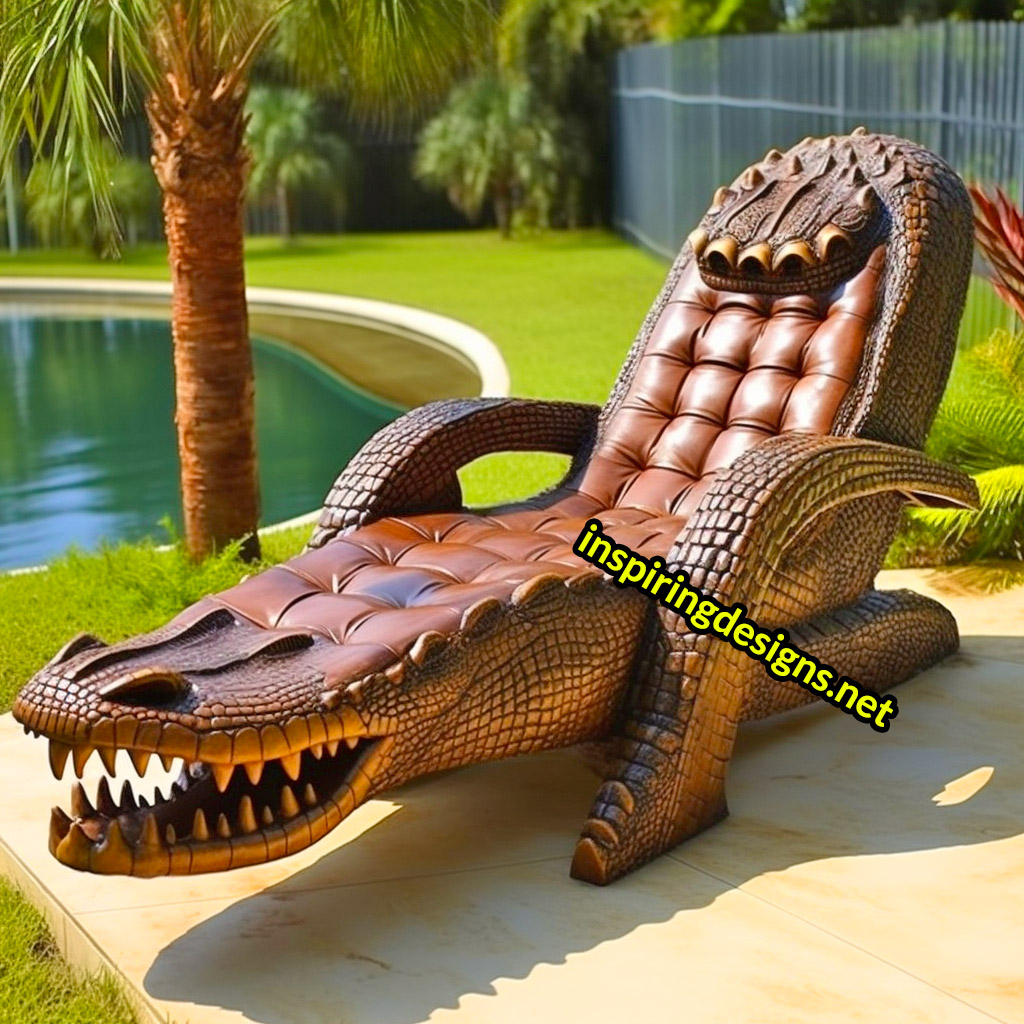 You don't need to live in the sunny state of Florida to enjoy the allure of alligators. With these chairs, you can bring a touch of the wild marshes right into your home.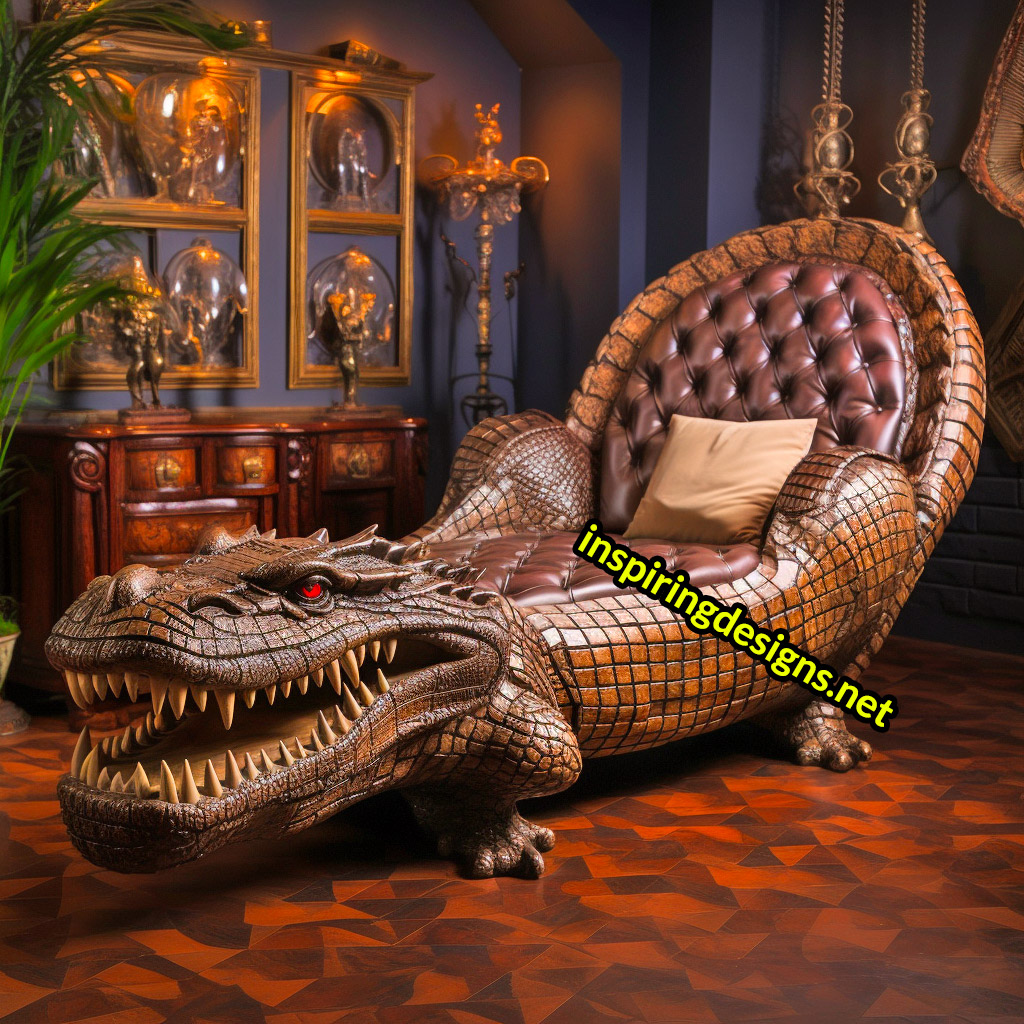 Perfect for a poolside lounge or a patio overlooking the beach, these chairs can bring an adventurous spirit to any setting.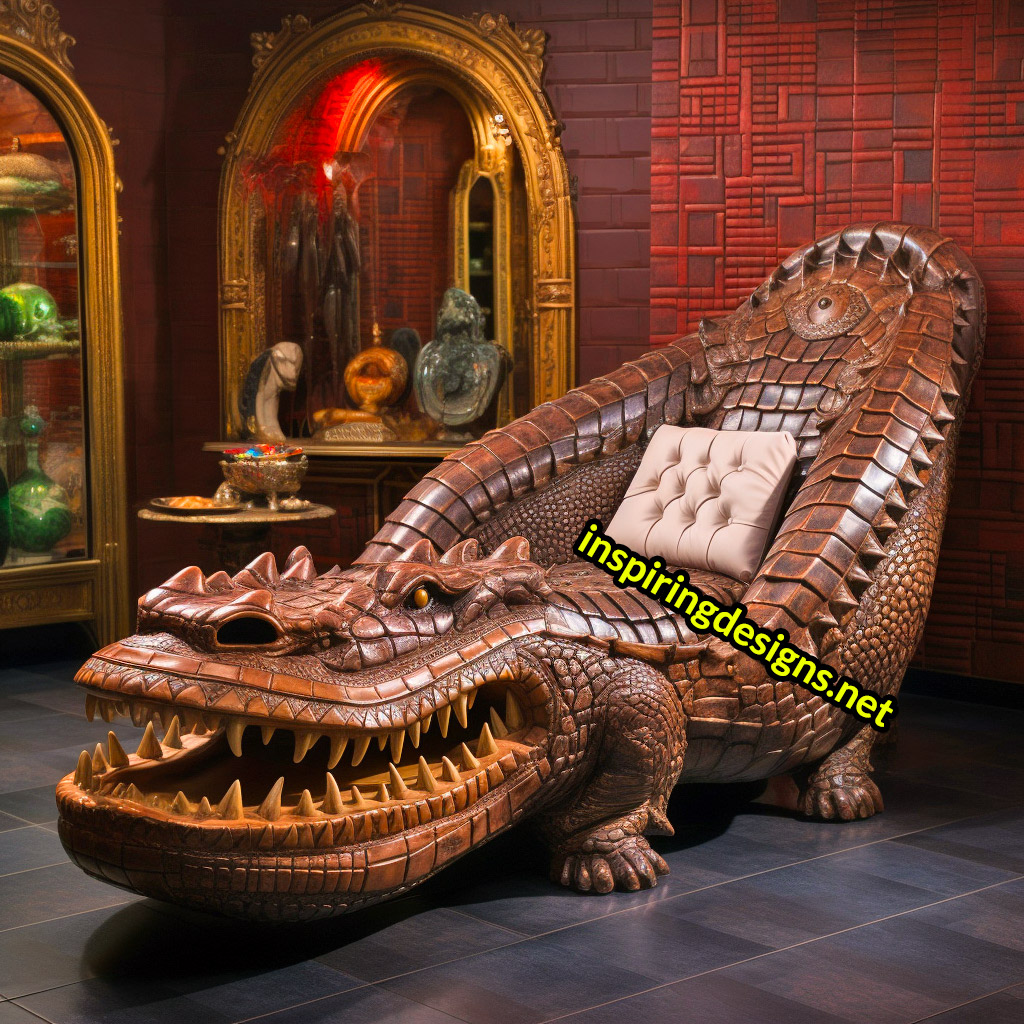 Each chair is a testament to creativity and craftsmanship. Some feature a full crocodile head that seems to leap out at you.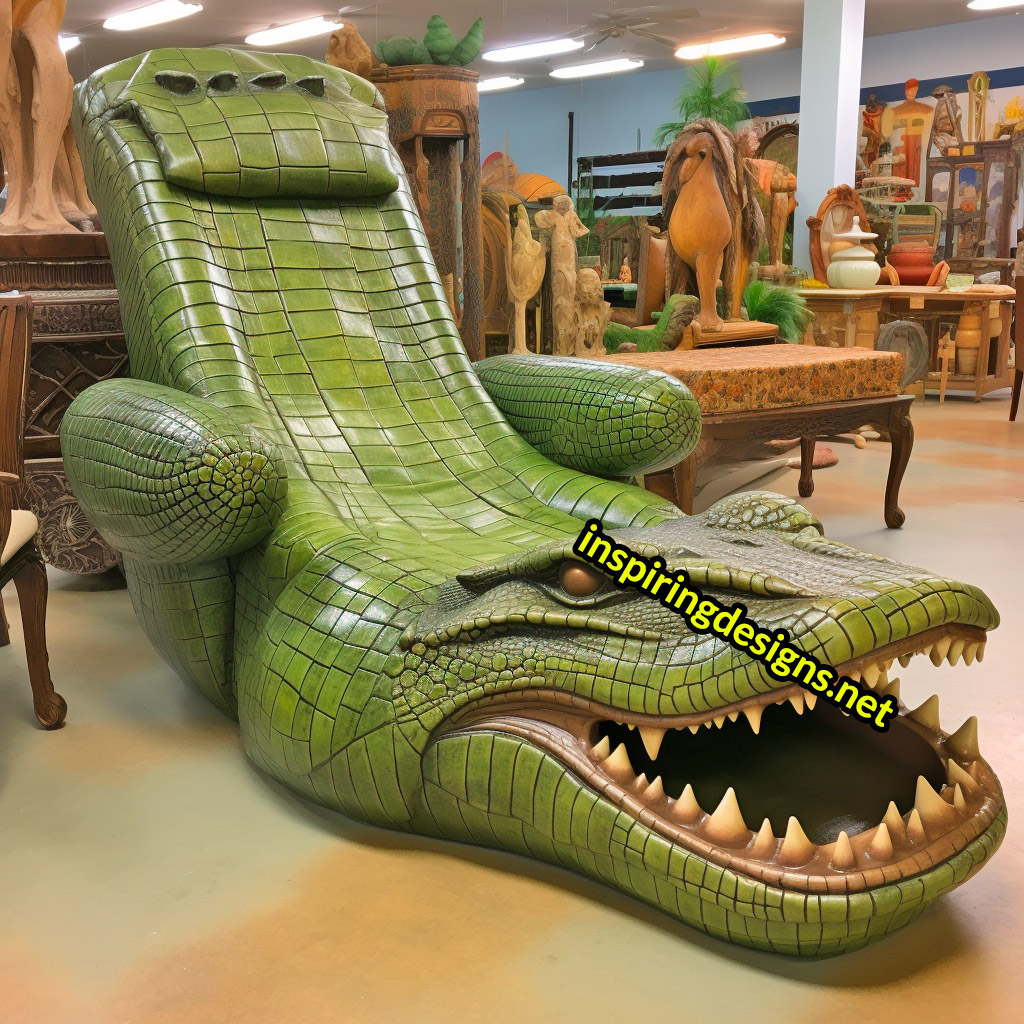 Others take a subtler approach, incorporating a crocodile mouth or teeth into the design. No matter the style, each piece holds a captivating charm that's hard to resist.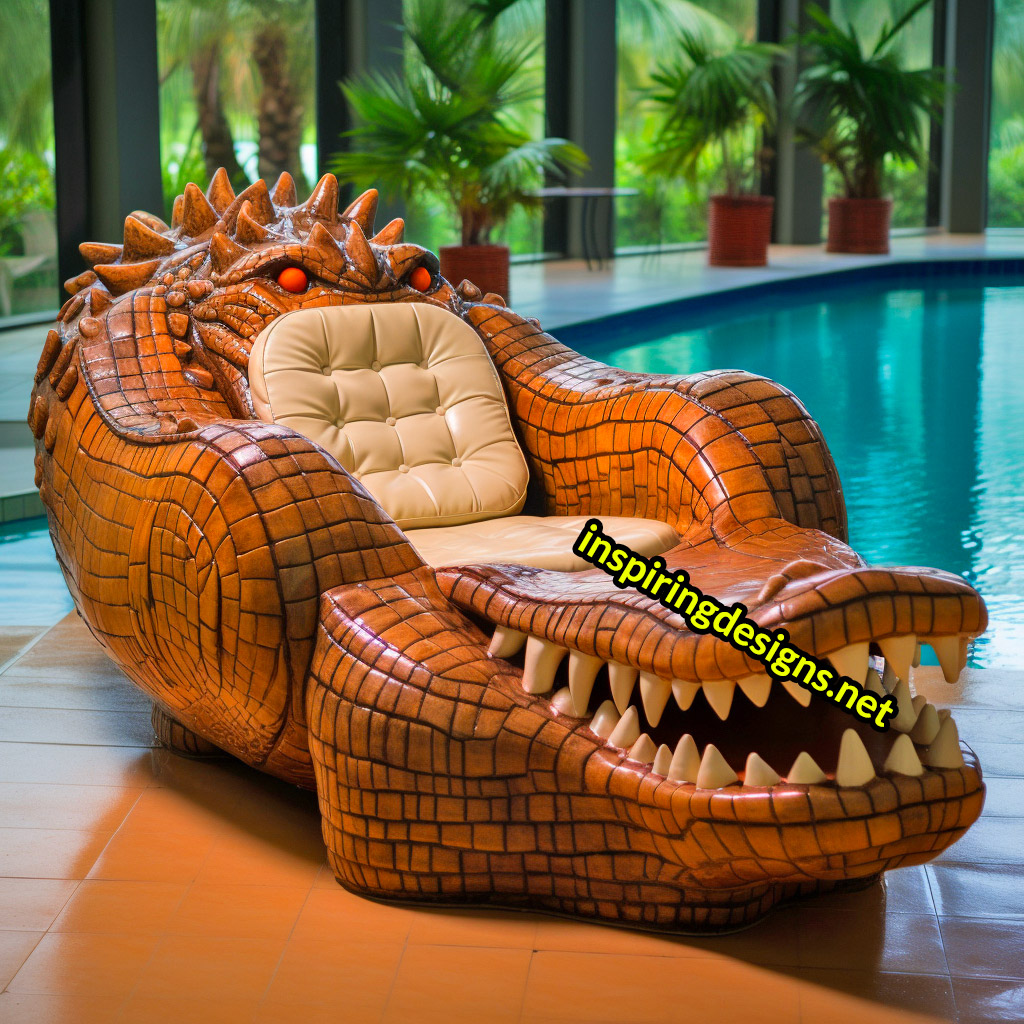 Creating these stunning pieces is not a quick process. Each one takes hundreds of hours of meticulous work, as artisans painstakingly shape, detail, and polish every piece to perfection.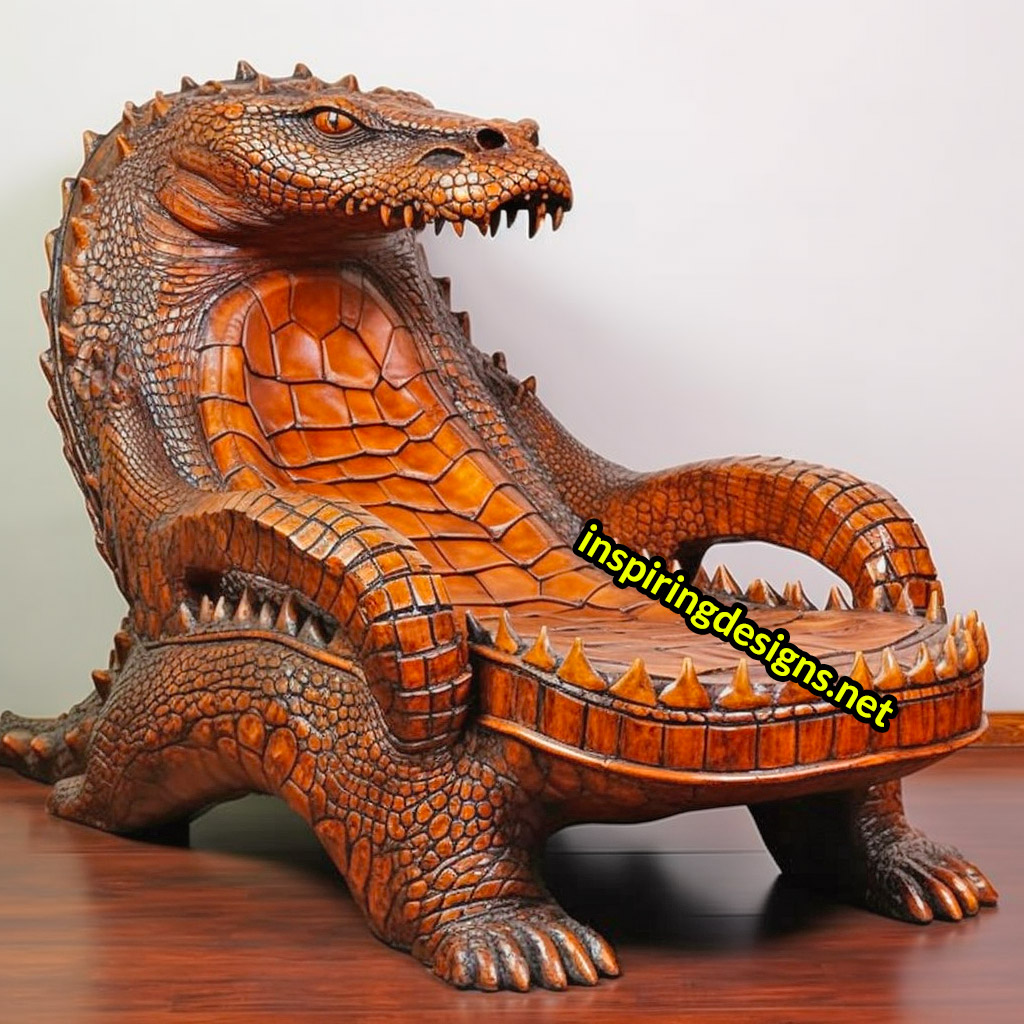 The result? Incredibly realistic crocodile chairs that make a jaw-dropping addition to any room.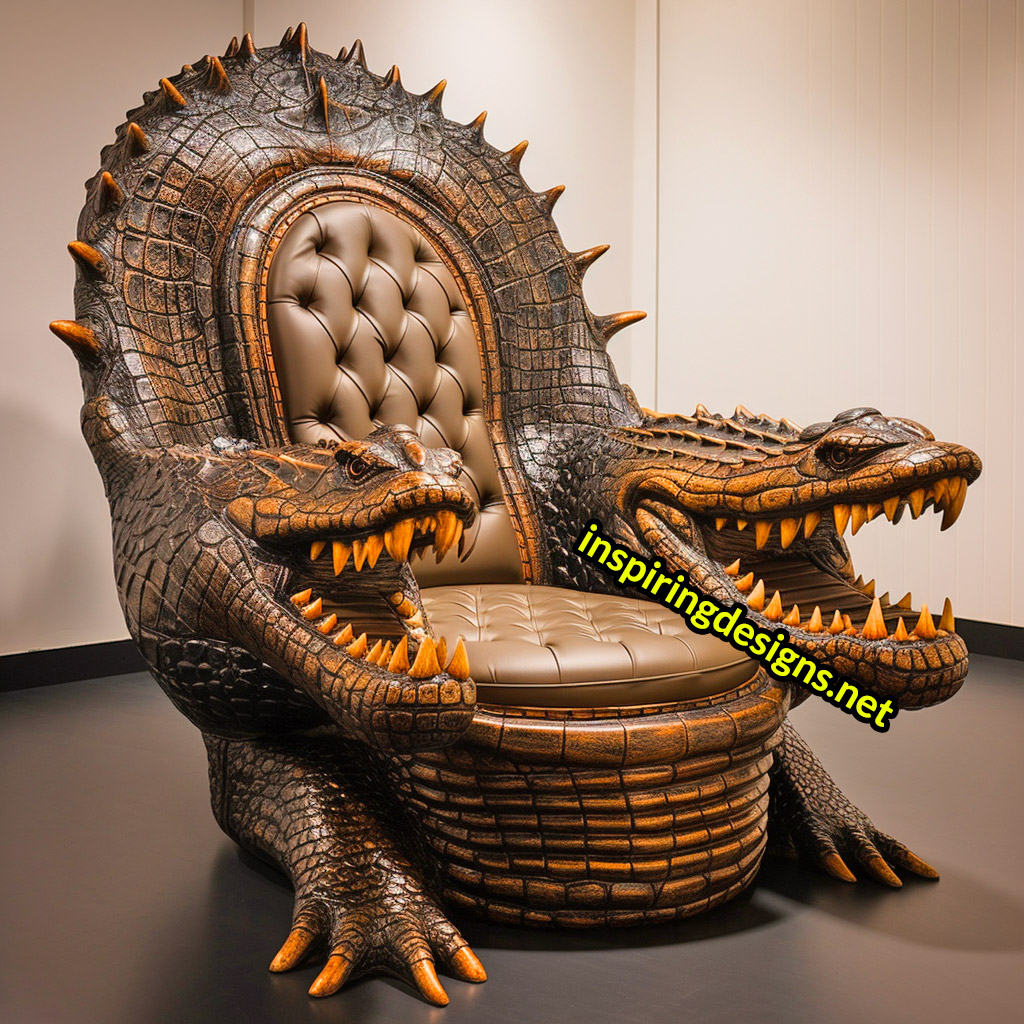 While these chairs are visually stunning, they also offer tangible benefits. They're conversation starters, for one. Imagine the wide eyes and dropped jaws as guests see a croc chair for the first time.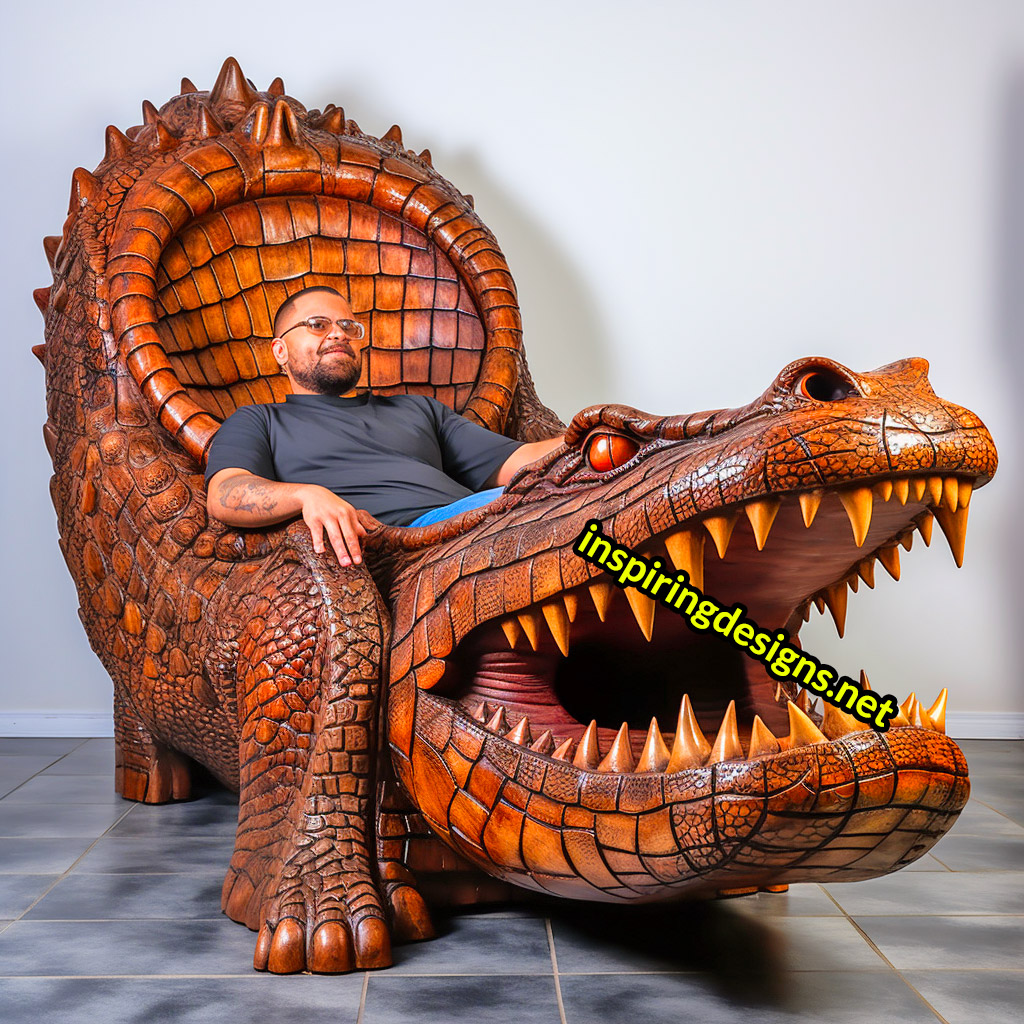 Plus, they're comfortable, designed with the natural curves of crocs in mind. They provide a quirky comfort zone that combines aesthetics with functionality.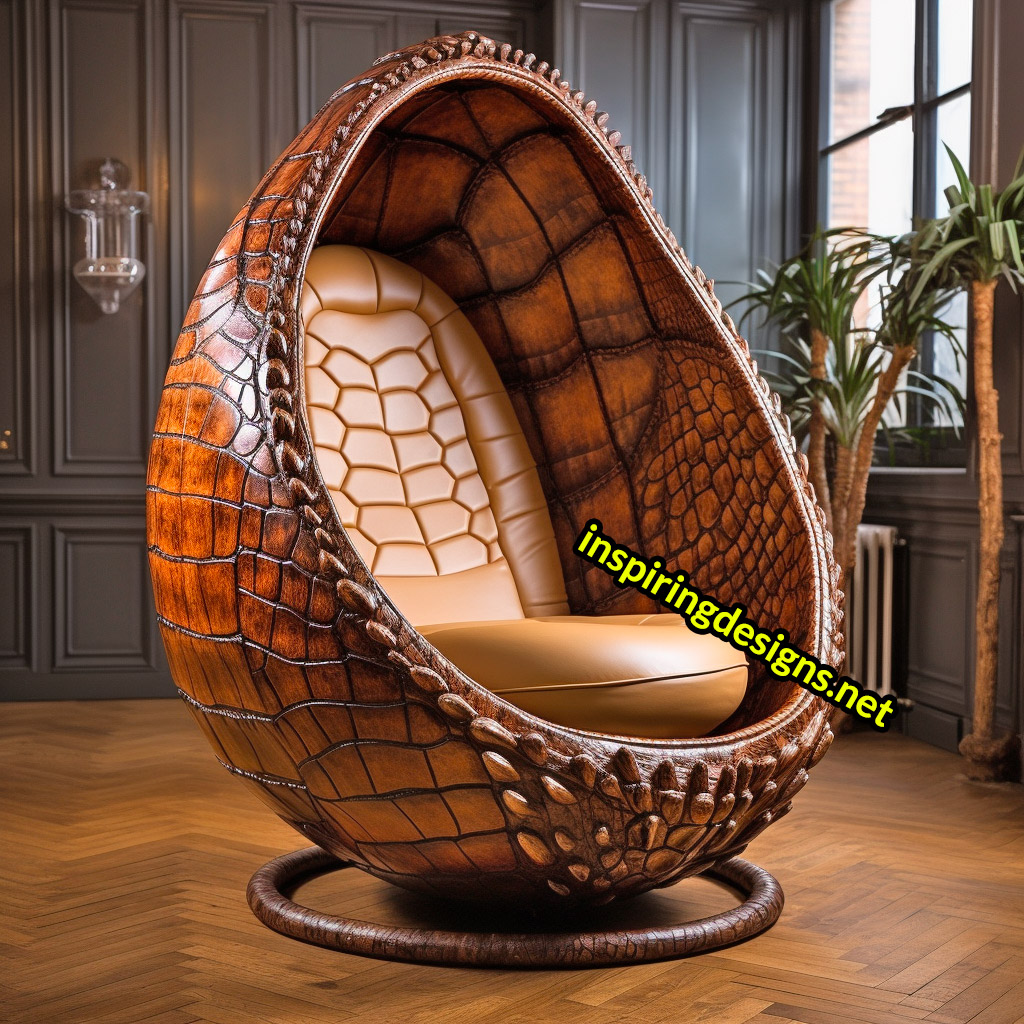 So, where do these chairs fit in your home's design scheme? Well, they pair well with rustic or earthy interiors. Picture a wooden rocking croc chair in a cabin with an open fireplace.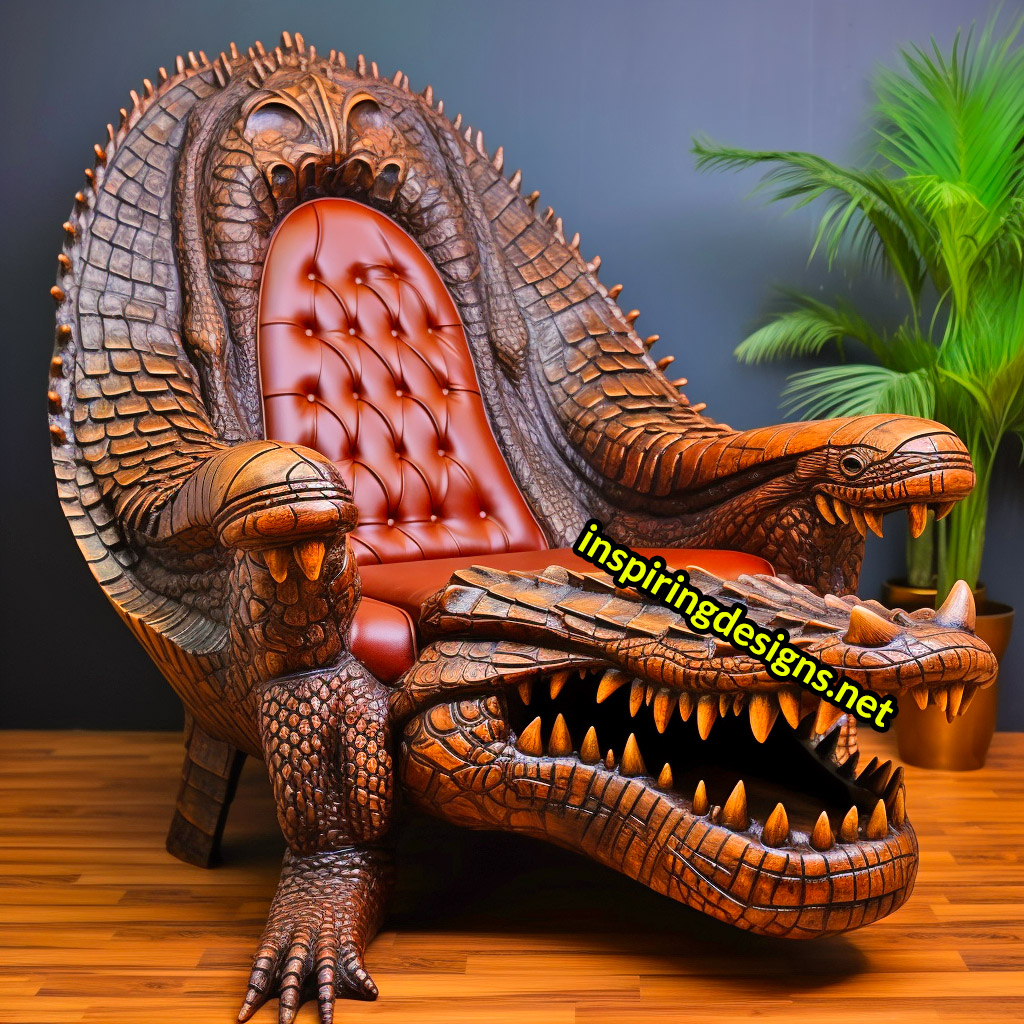 Or consider the chic appeal of a croc chaise lounger in a room with leather and dark wood furnishings. However, these pieces are versatile enough to fit into a range of designs, from the boho-chic to the utterly eclectic.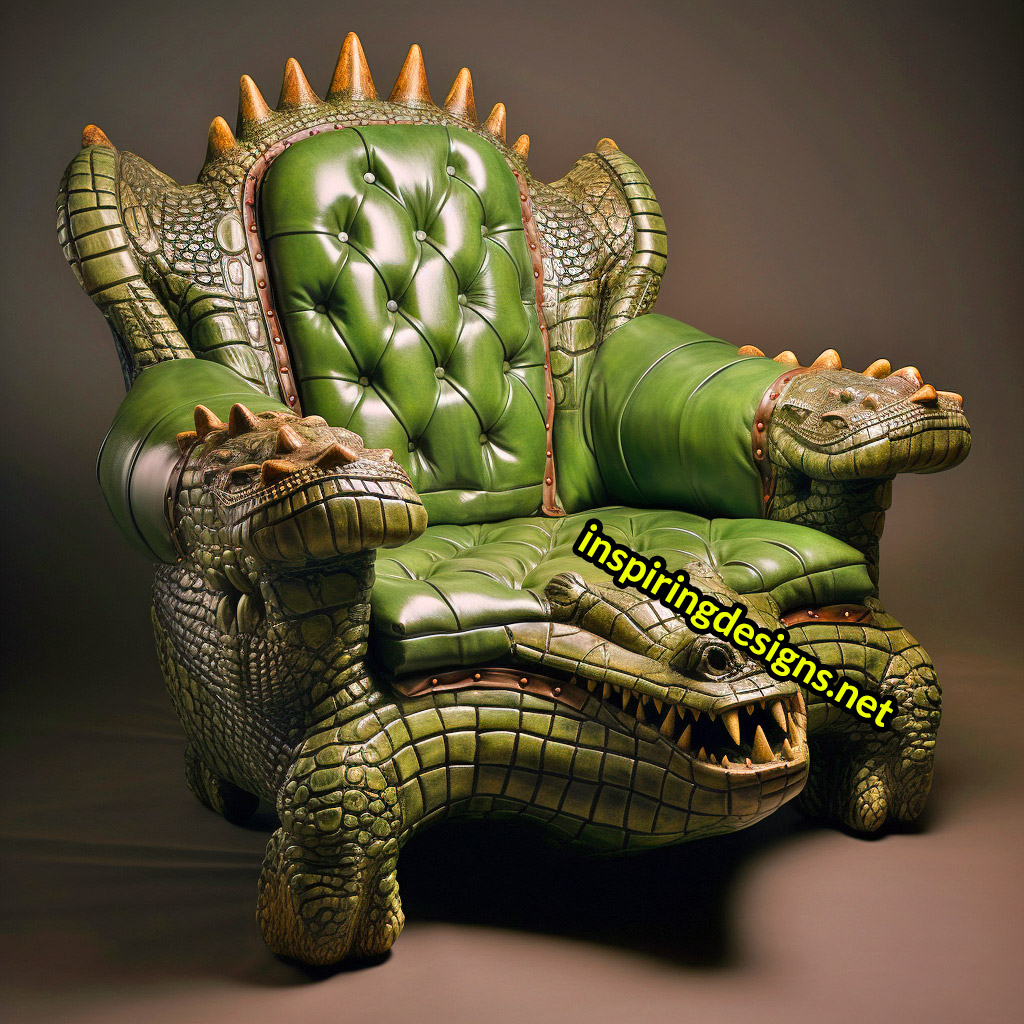 The realistic detailing on these chairs is nothing short of extraordinary. From the intricate scales to the lifelike snout, each detail is painstakingly crafted to mirror the look of the real deal.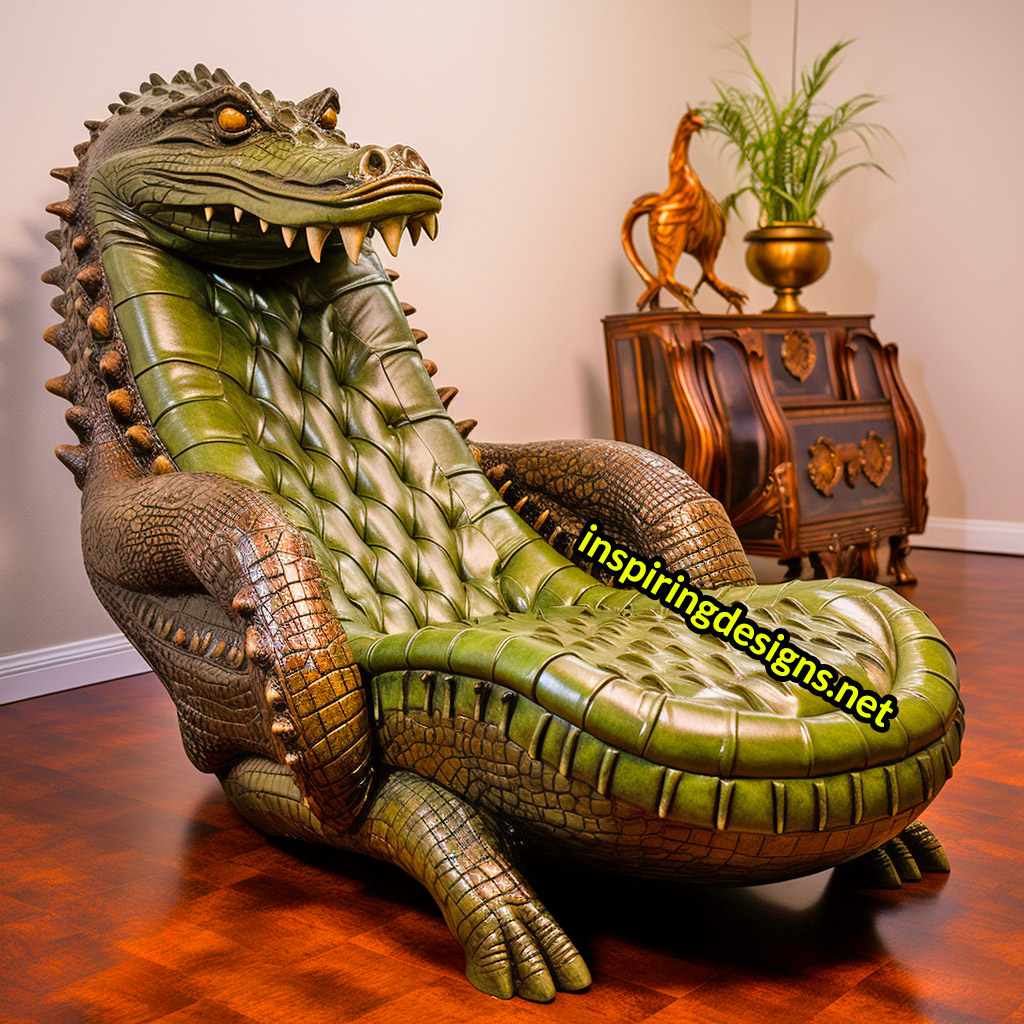 Crafted using earthy colors, these chairs capture the essence of the crocodile and alligator, right down to their prehistoric power.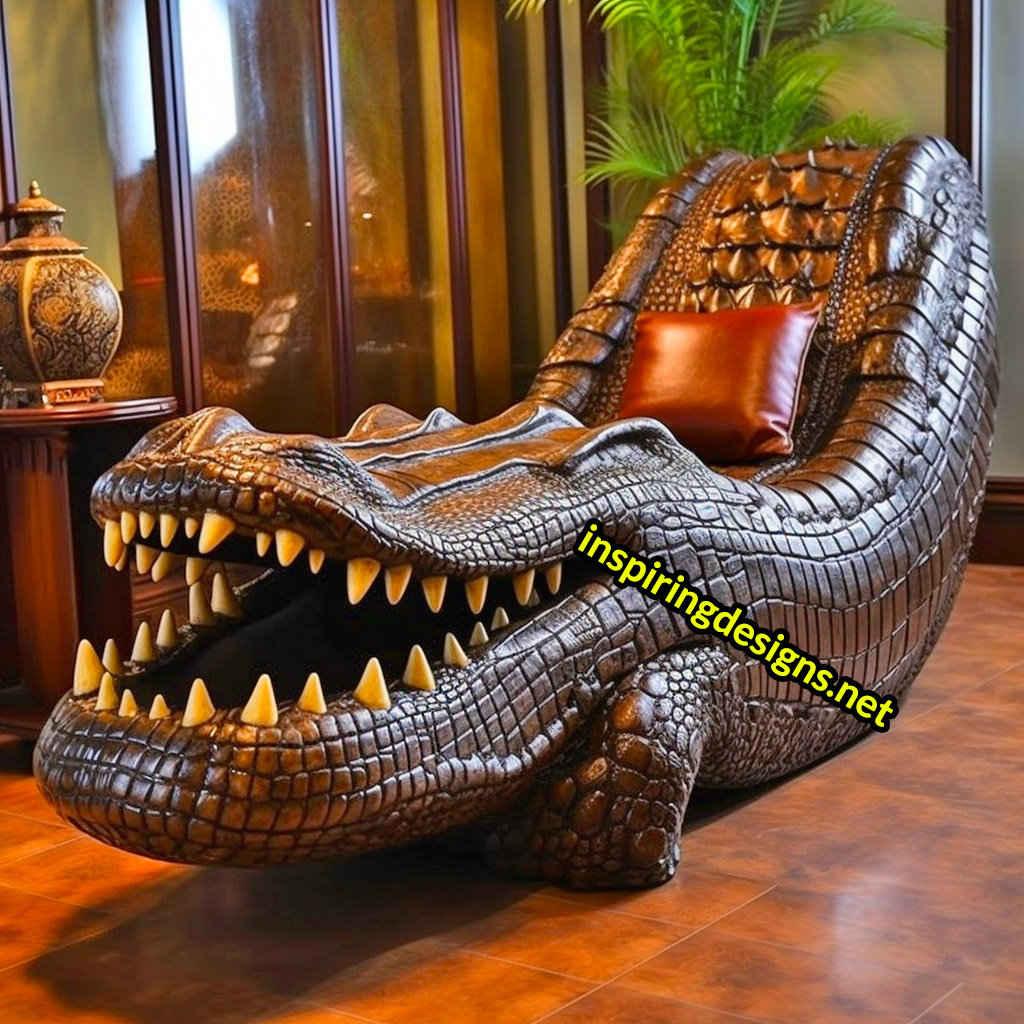 So, all you intrepid interior decorators out there, the next time you feel the call of the wild, don't resist. Grab one of these fabulous crocodile and alligator chairs. It's one investment that promises returns in comfort, aesthetics, and endless conversation.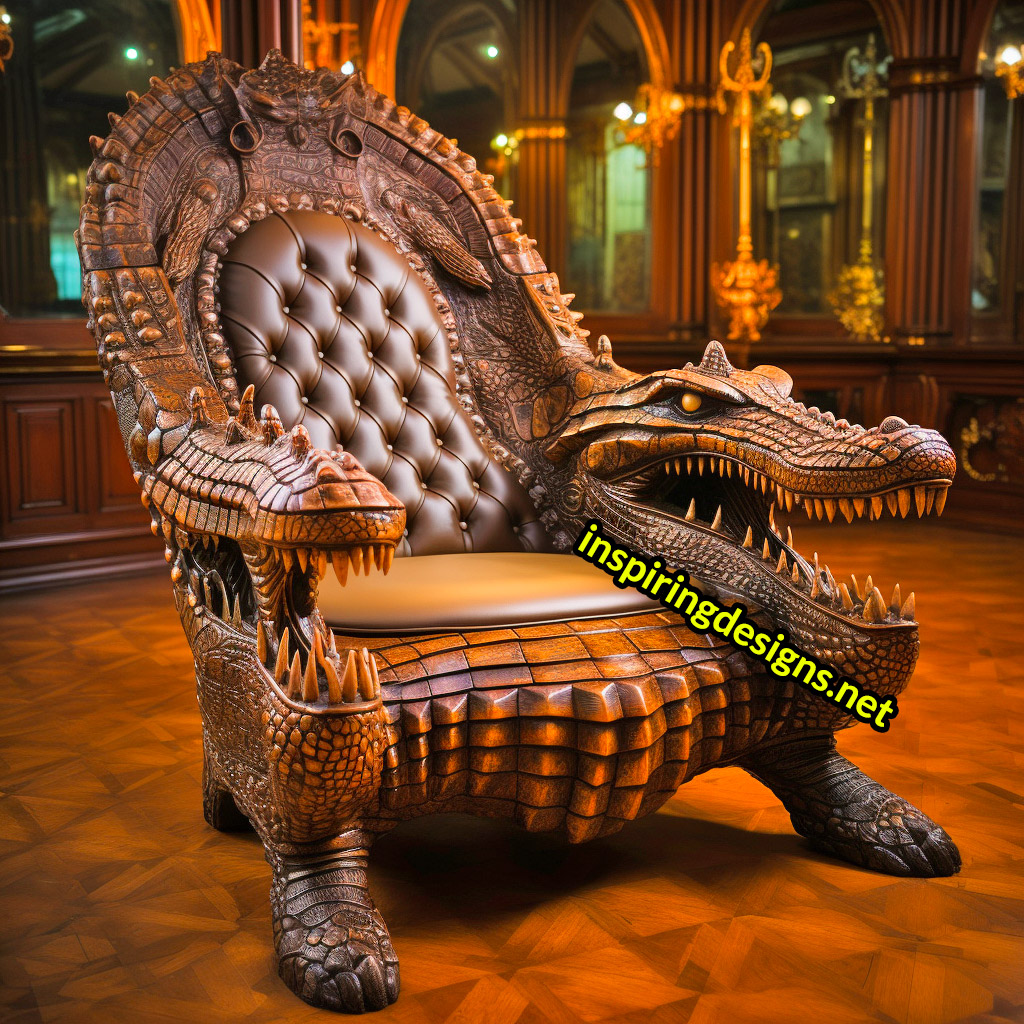 It's not every day you get to sit on a crocodile, right? But with these chairs, the wild comes home to you, every single day. Happy decorating!