Ever thought your living space was just a tad too ordinary? Imagine a world where your furniture isn't resigned to the predictability of the floor. No, we're not talking about suspending disbelief; we're talking about suspending your sofa!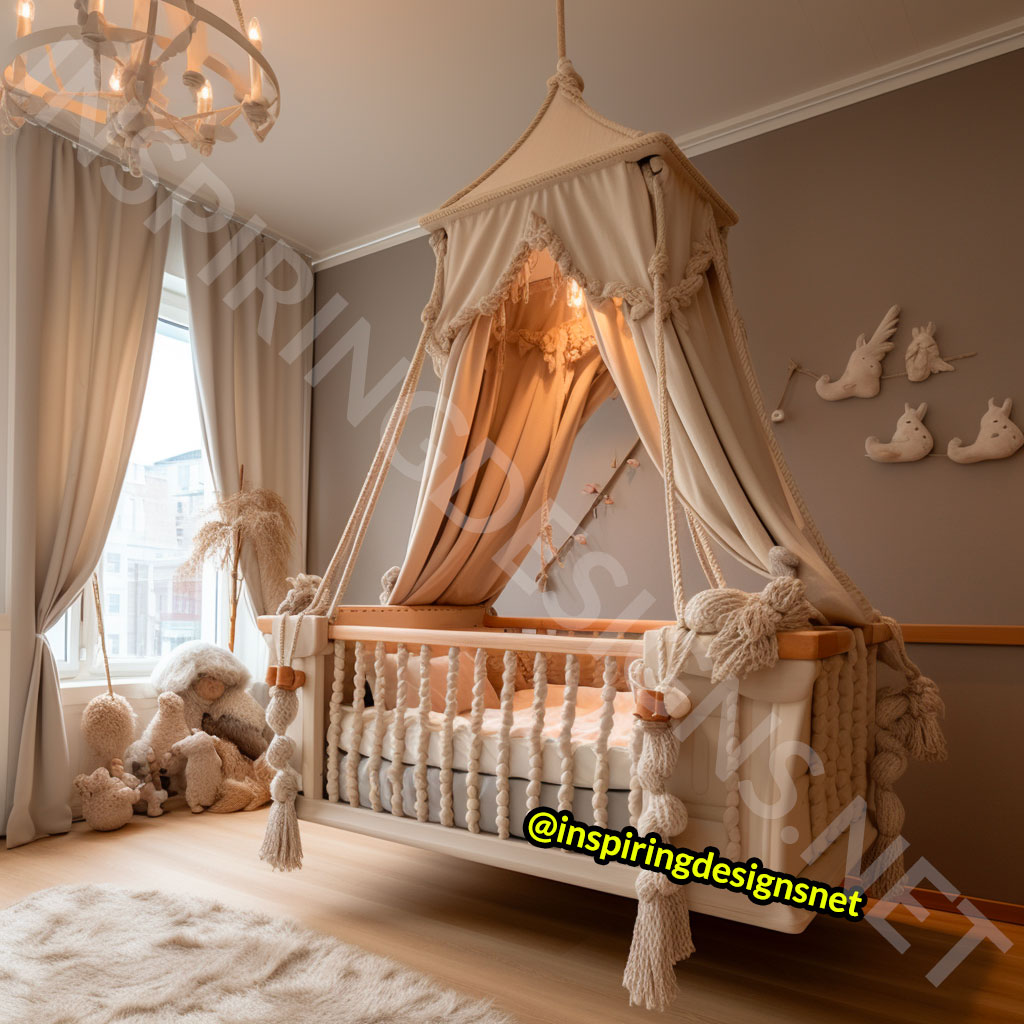 So you've heard of hanging plants, but have you heard of hanging toilets? Yes, it's a thing! Picture yourself perched above ground, experiencing an elevated… ahem… moment of relief. It's like giving gravity the day off every time you need to go.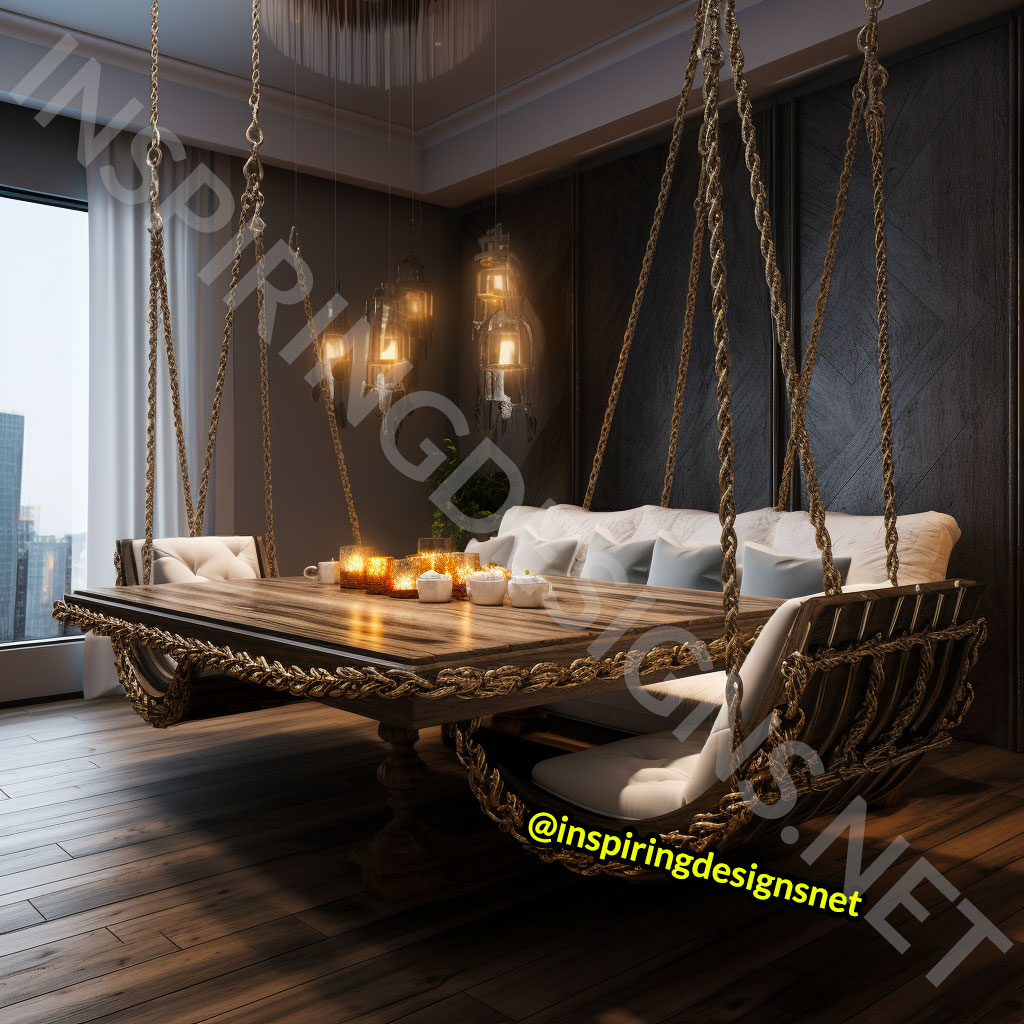 But don't stop there. For those who feel a traditional sofa is just too grounded, there are floating sofas. It's like every sit-down is a soft landing on a cloud, without needing to worry about the weather.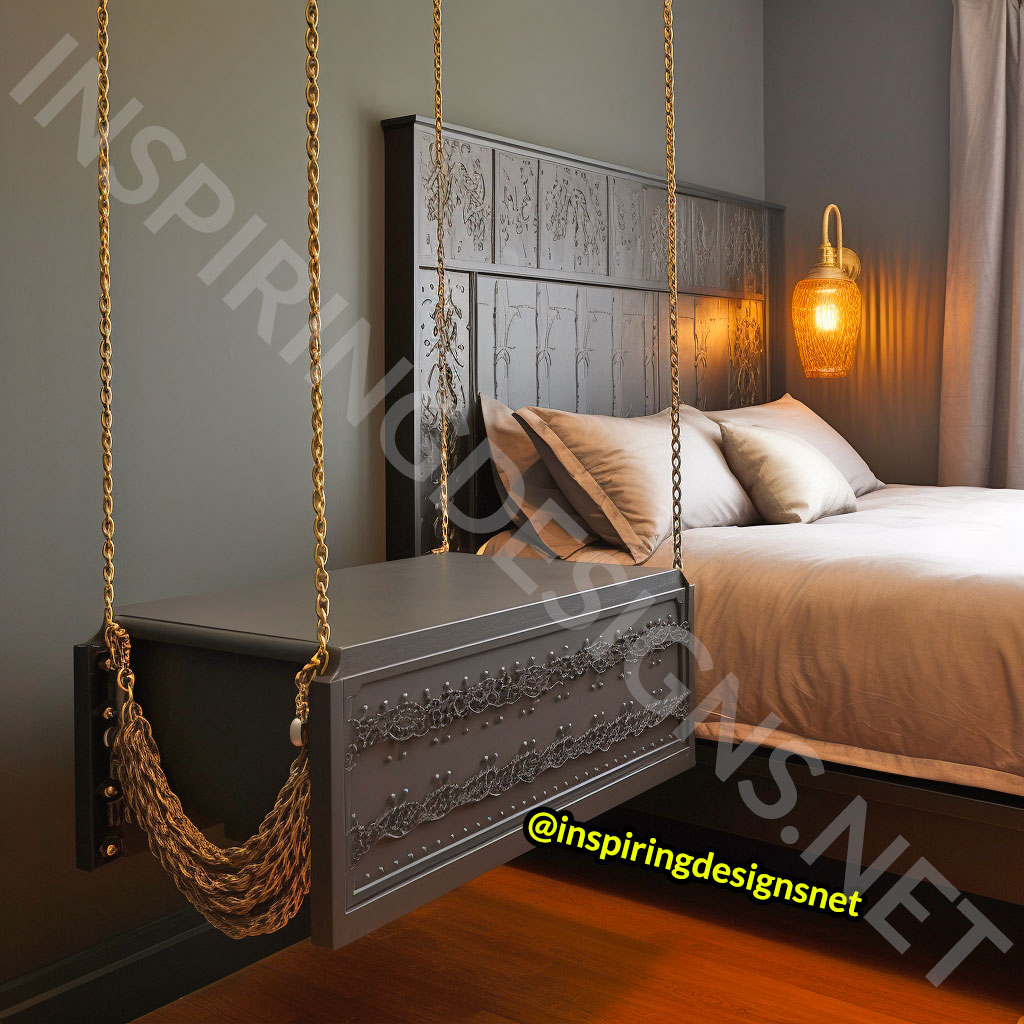 Sleeping on a bed? How last-century! Floating beds are here to carry you into your dreams. No monsters underneath this bed – just good vibes and a bit of open air.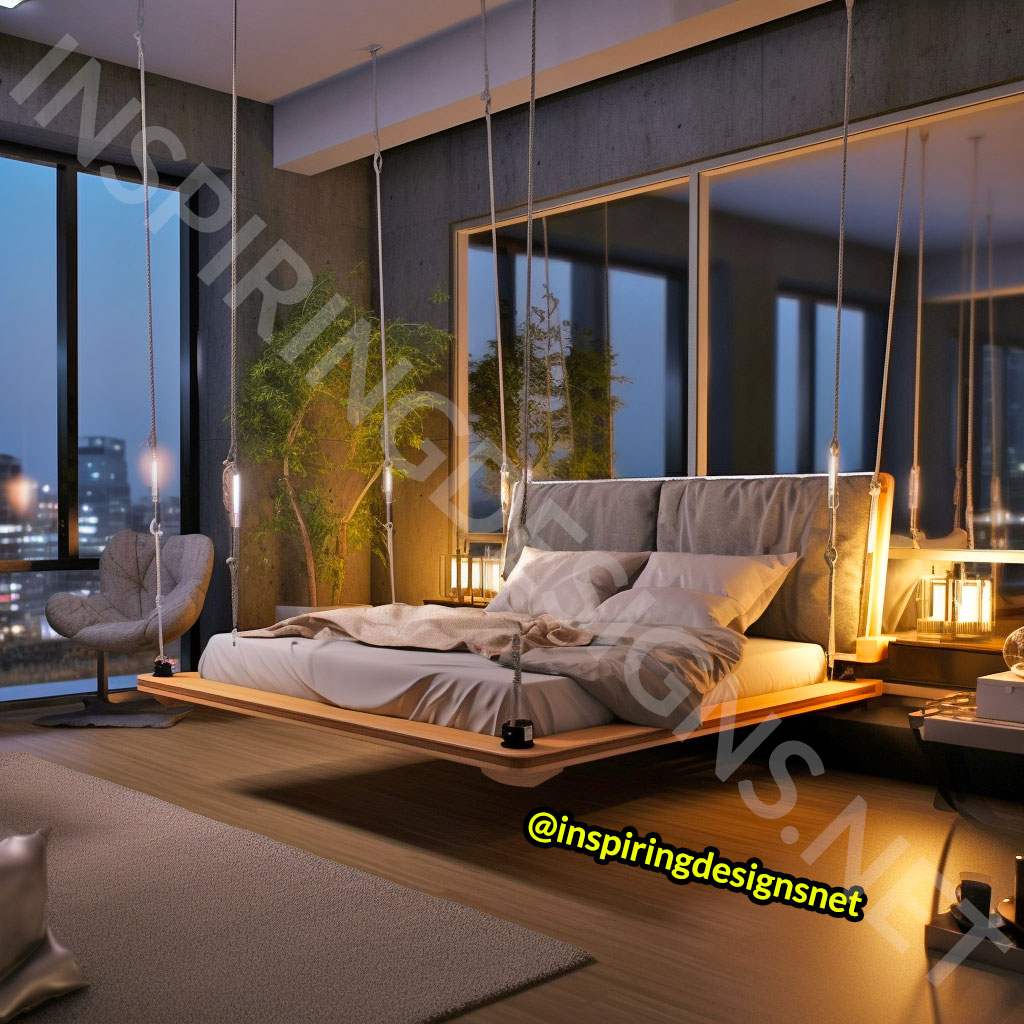 Bathtubs have taken the plunge too – into thin air, that is. These suspended bathtubs make every bath feel like a float in a serene lake, only you're indoors and there's no chance of a fish surprise.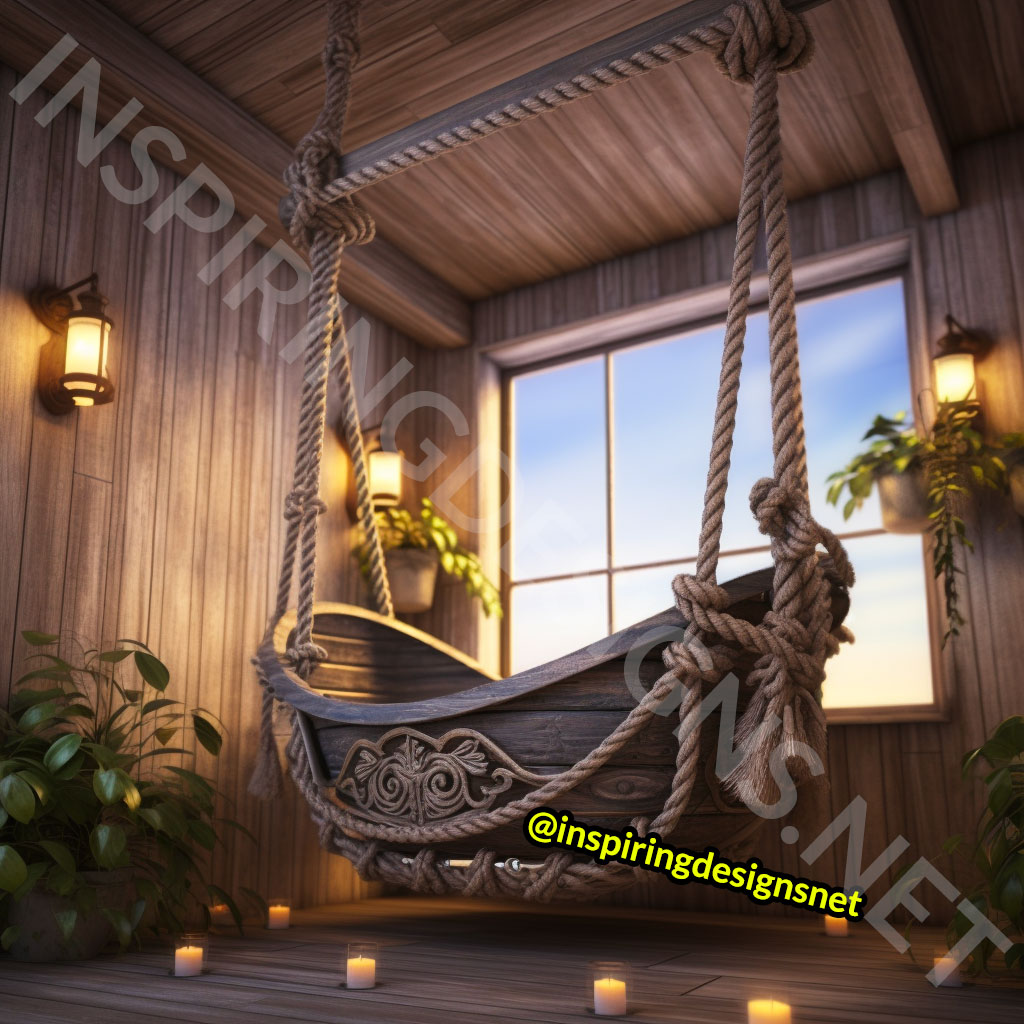 Now, if you think kitchens are too down-to-earth, think again. Floating kitchen islands are setting the trend, ensuring that you're always on cloud nine, even if you're just making a sandwich.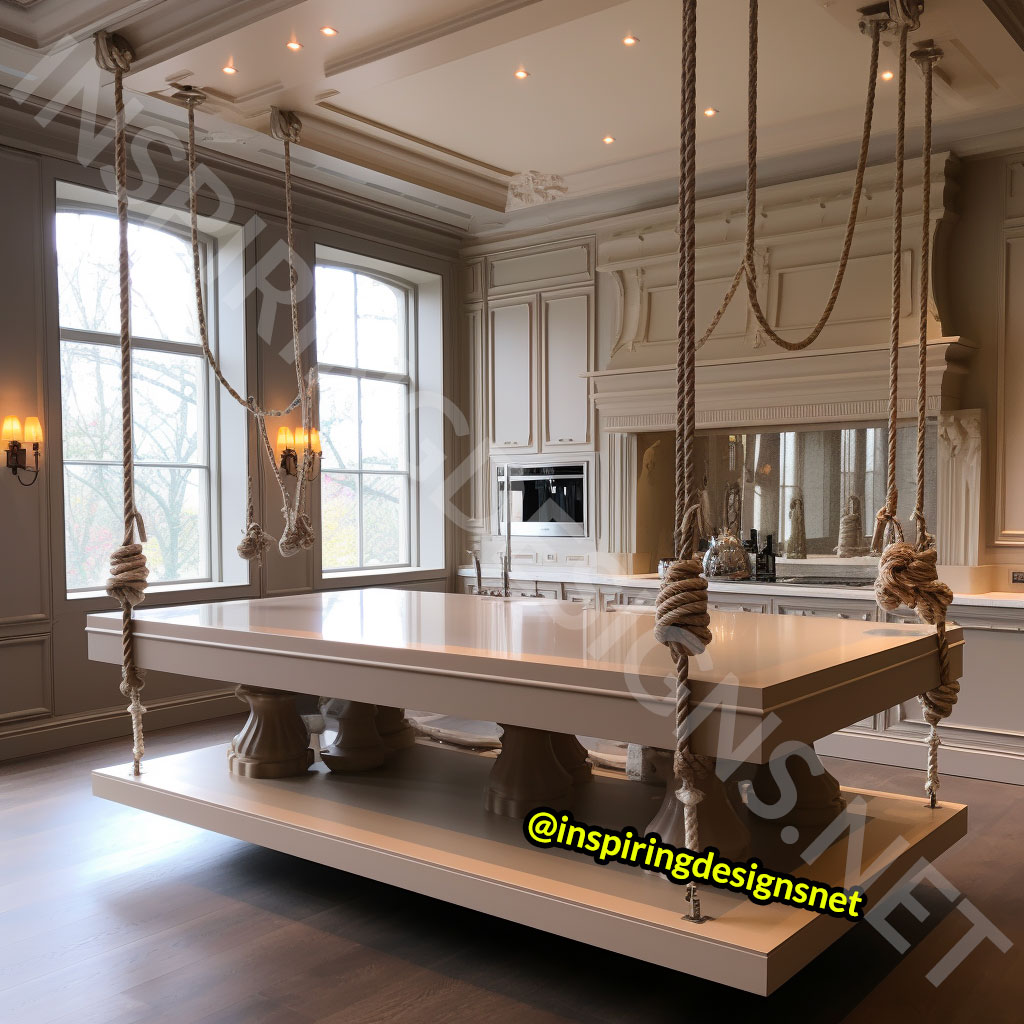 And speaking of kitchens, why let your sinks stay grounded? Floating sinks, whether in the kitchen or bathroom, add a touch of the ethereal to mundane routines.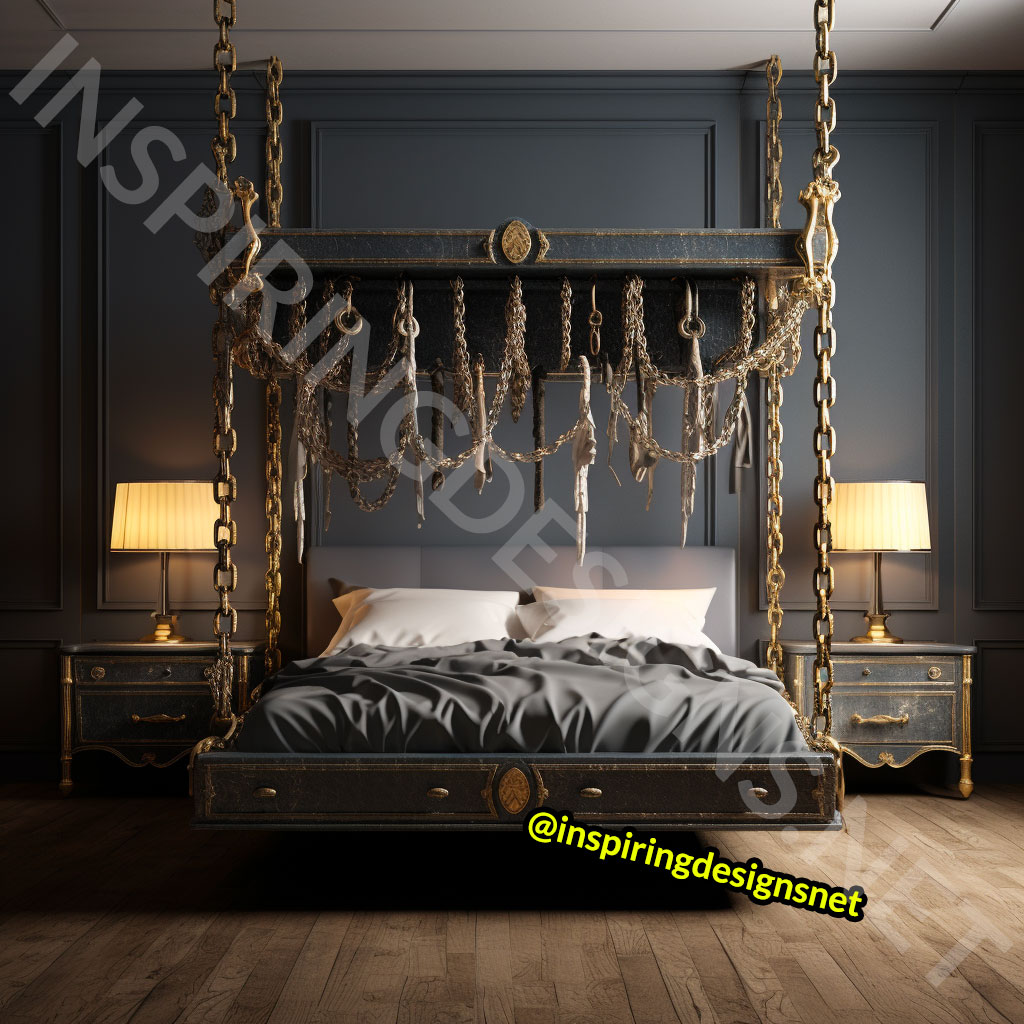 For those leisurely moments, loungers don't need to stay grounded either. Imagine swaying gently in a lounger suspended from your living room ceiling. Perfect for daydreaming about other floating furniture possibilities.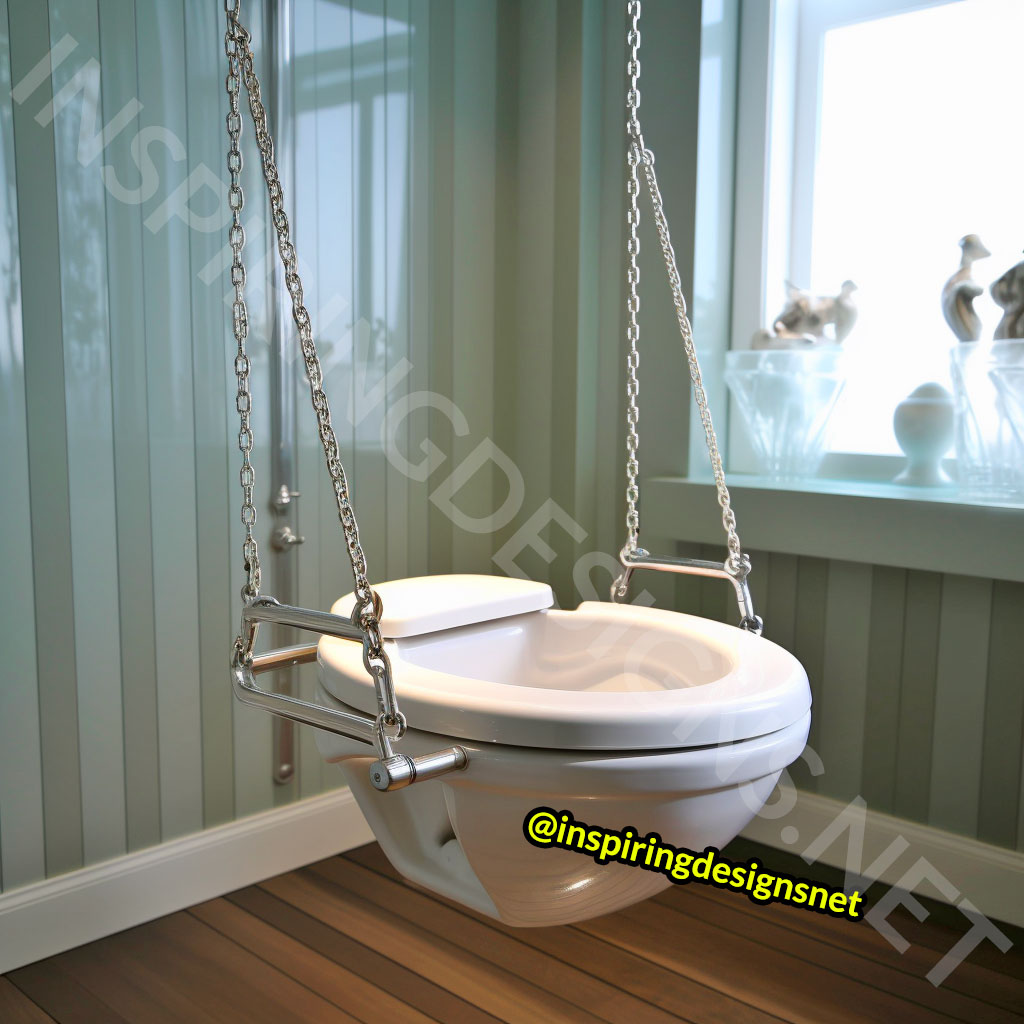 You might wonder what kind of mind dreams up hovering homes. Well, it's not just about aesthetics; it's about breaking the mold. These designs challenge our perceptions, turning the ordinary into extraordinary.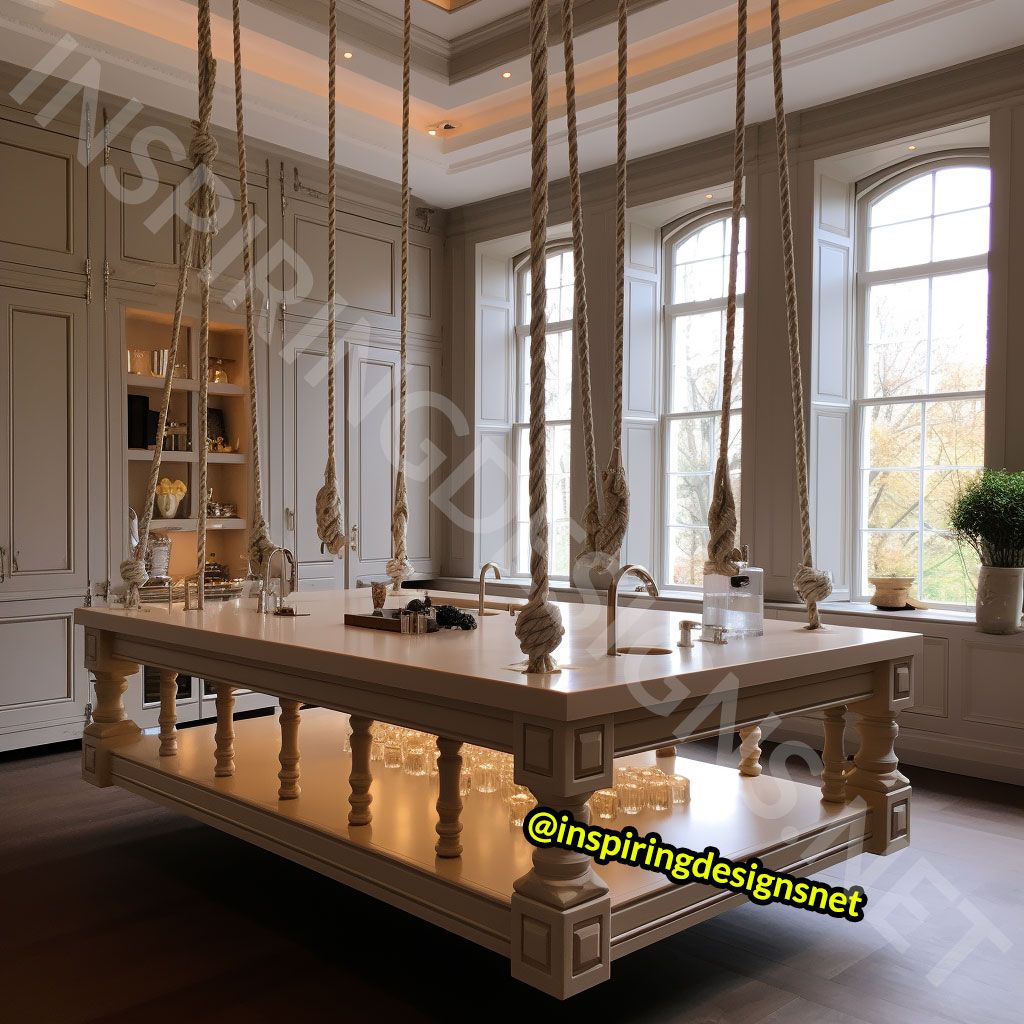 They're about thinking outside the box, or in this case, above the floor. They invite us into a playful dance with gravity and redefine how we interact with space.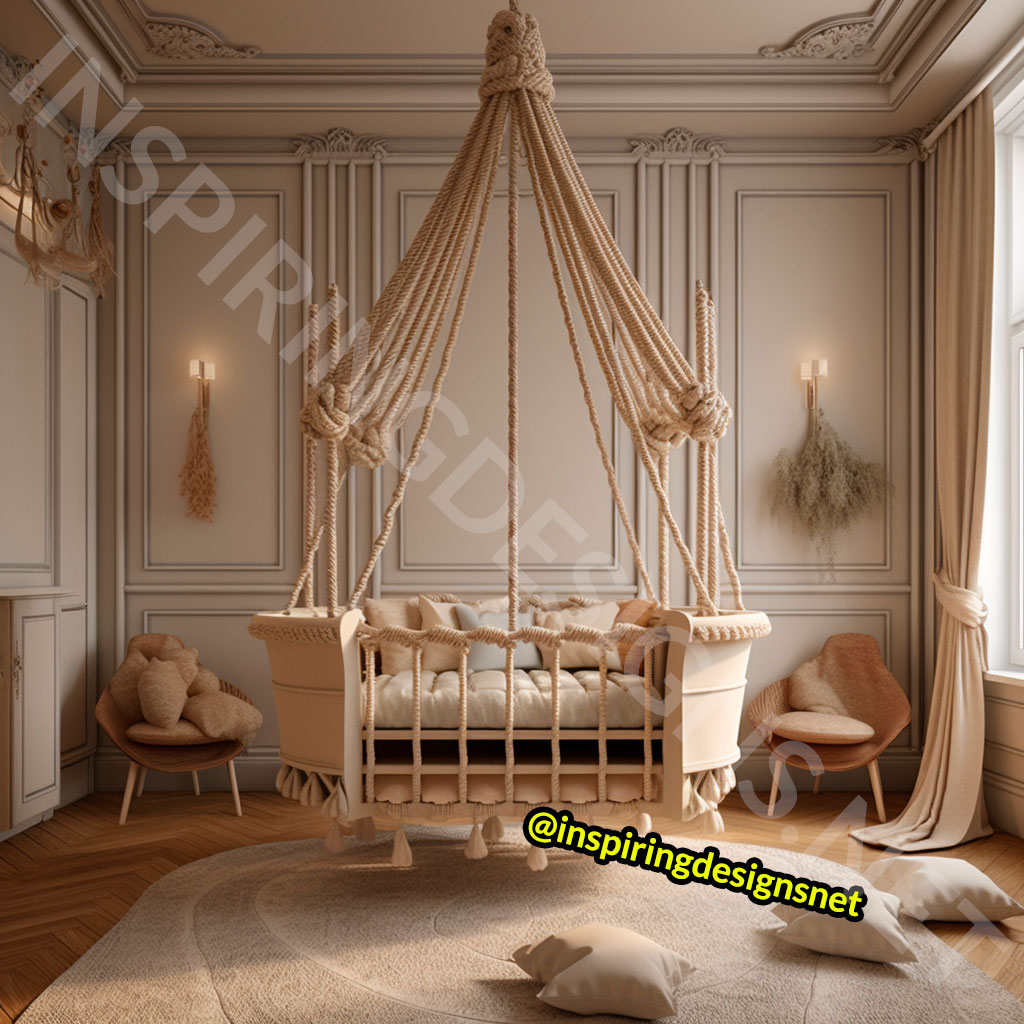 Beyond the quirk and novelty, there's practicality to consider. In smaller spaces, hanging furniture can be a creative way to maximize available area. Plus, it's a fantastic conversation starter. Imagine the reactions when guests discover your airborne amenities!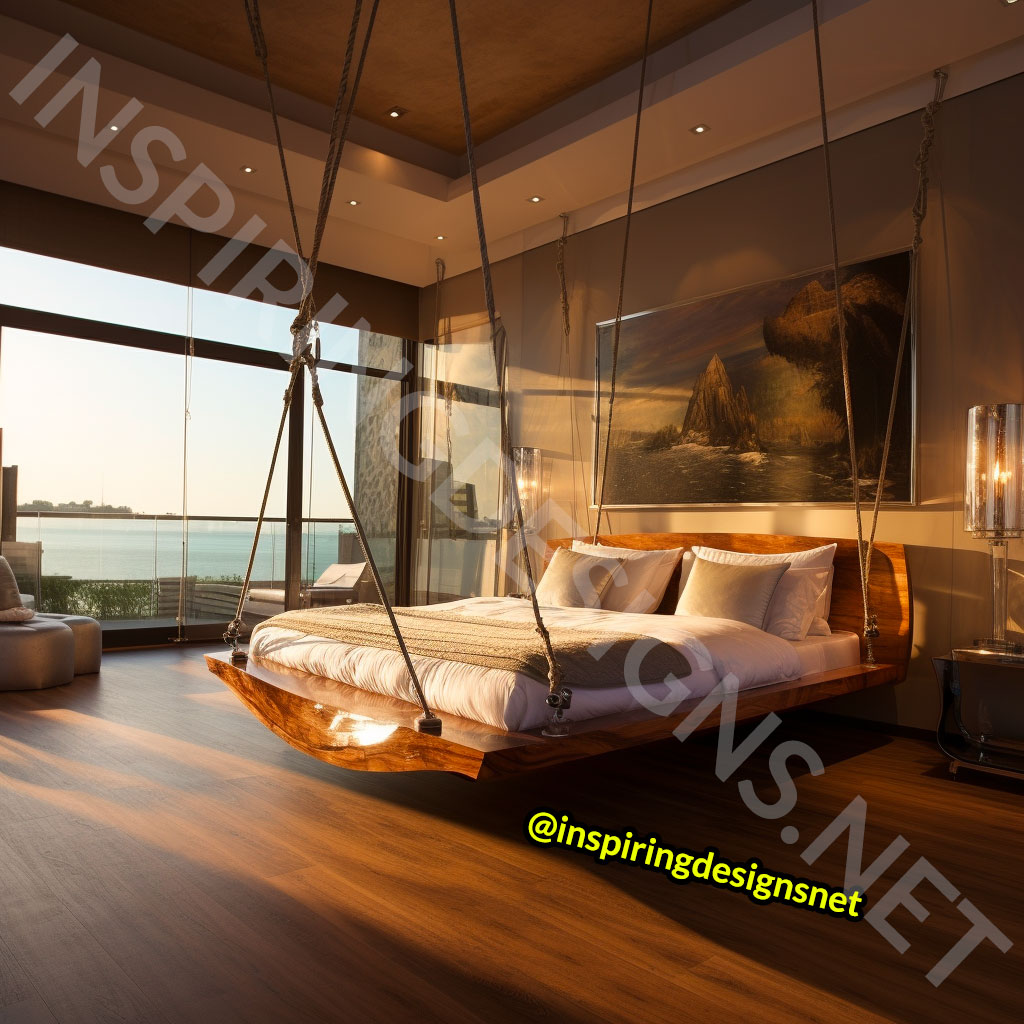 At the heart of these lofty designs are visionary creators pushing boundaries. These aren't just fixtures and fittings; they're art installations, they're conversation starters, and they're reflections of audacious personalities.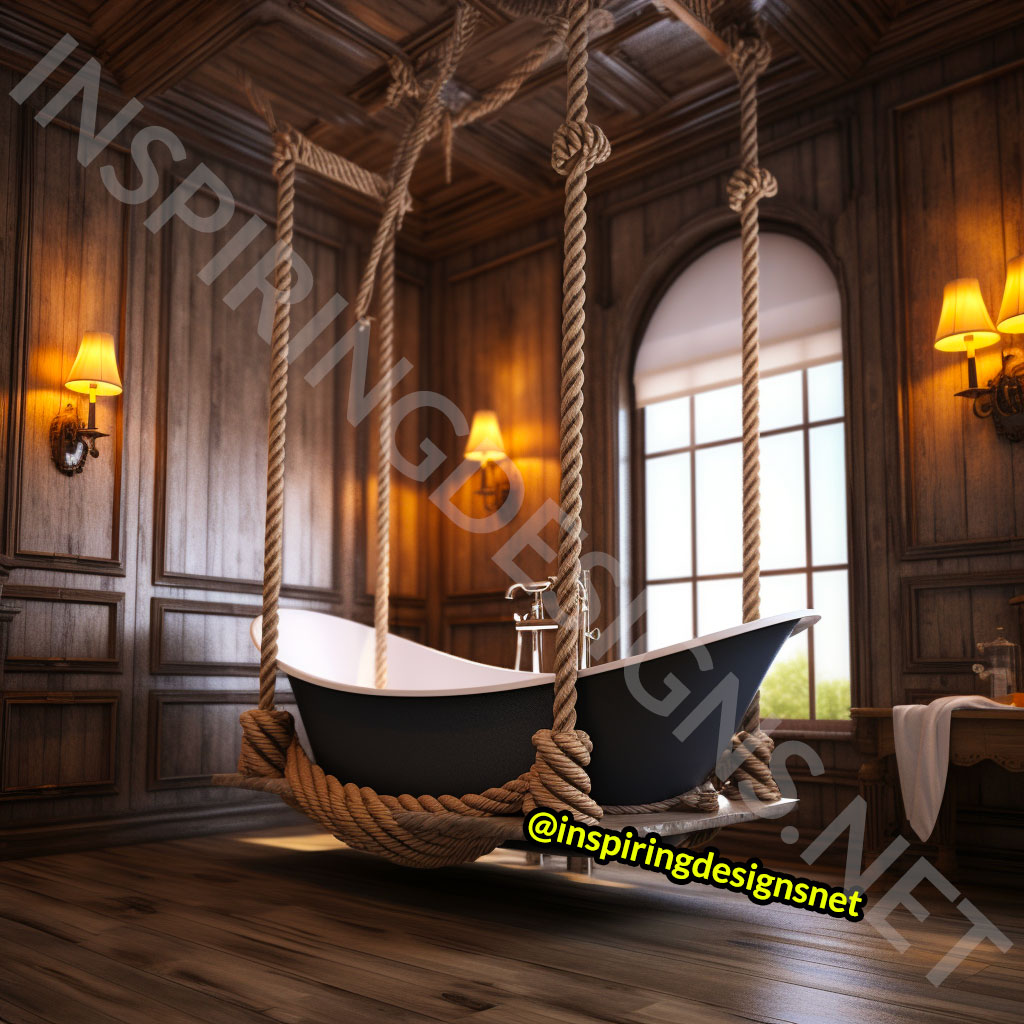 In the end, whether you're a firm believer in grounded furniture or you're looking to elevate your interior game, there's no denying the charm and sheer audacity of these hanging creations. They remind us to question the norm, experiment, and most importantly, have a bit of fun with our living spaces.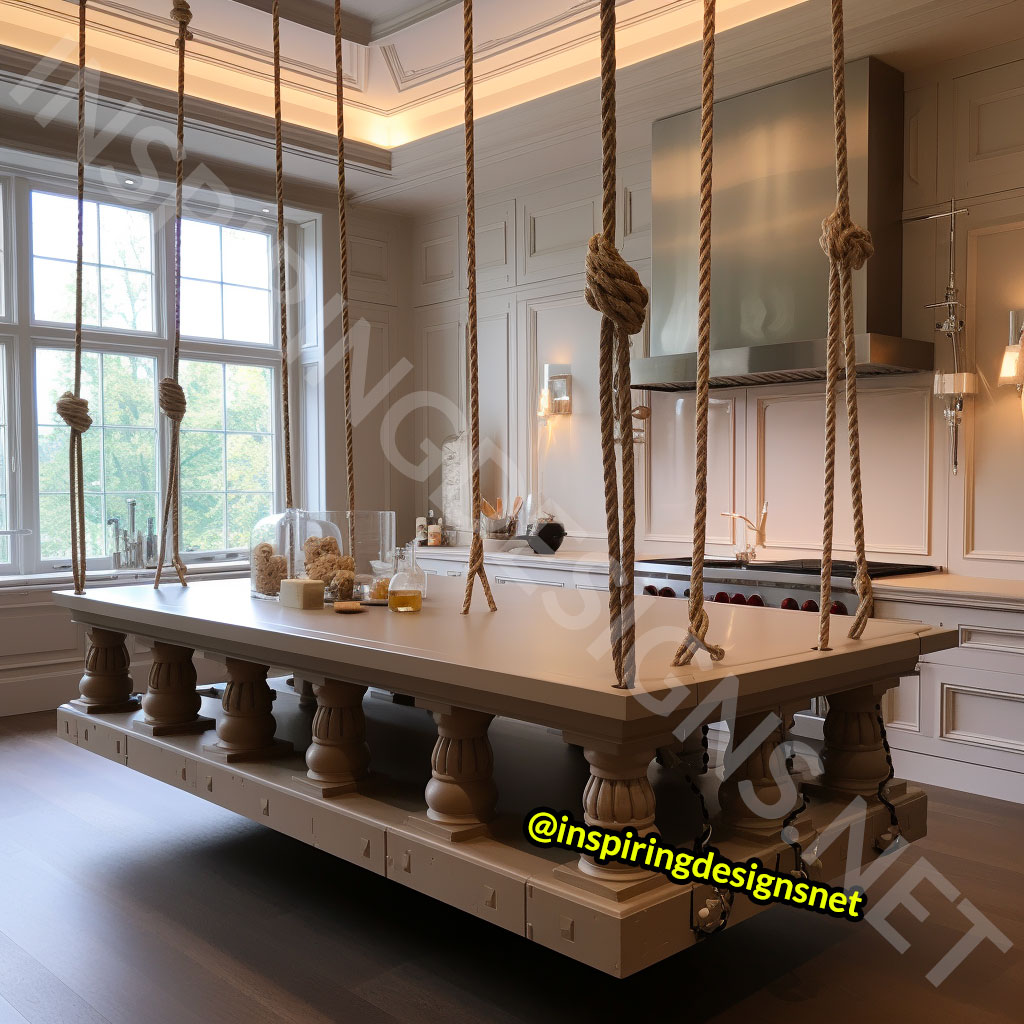 Who knows? In a world where sofas can float, what's stopping you from dreaming up the next levitating masterpiece? Maybe a suspended snack bar or a hovering hat stand. In this whimsical world, the possibilities are as endless as the sky.