Have you ever wished to wake up in the magical world of Disney or the bewitching halls of Hogwarts? What if we told you, you could have that every day? Nestled in every nook and cranny of these custom-made tiny homes are details that whisk you straight into a fairy tale, and yes, they're on wheels!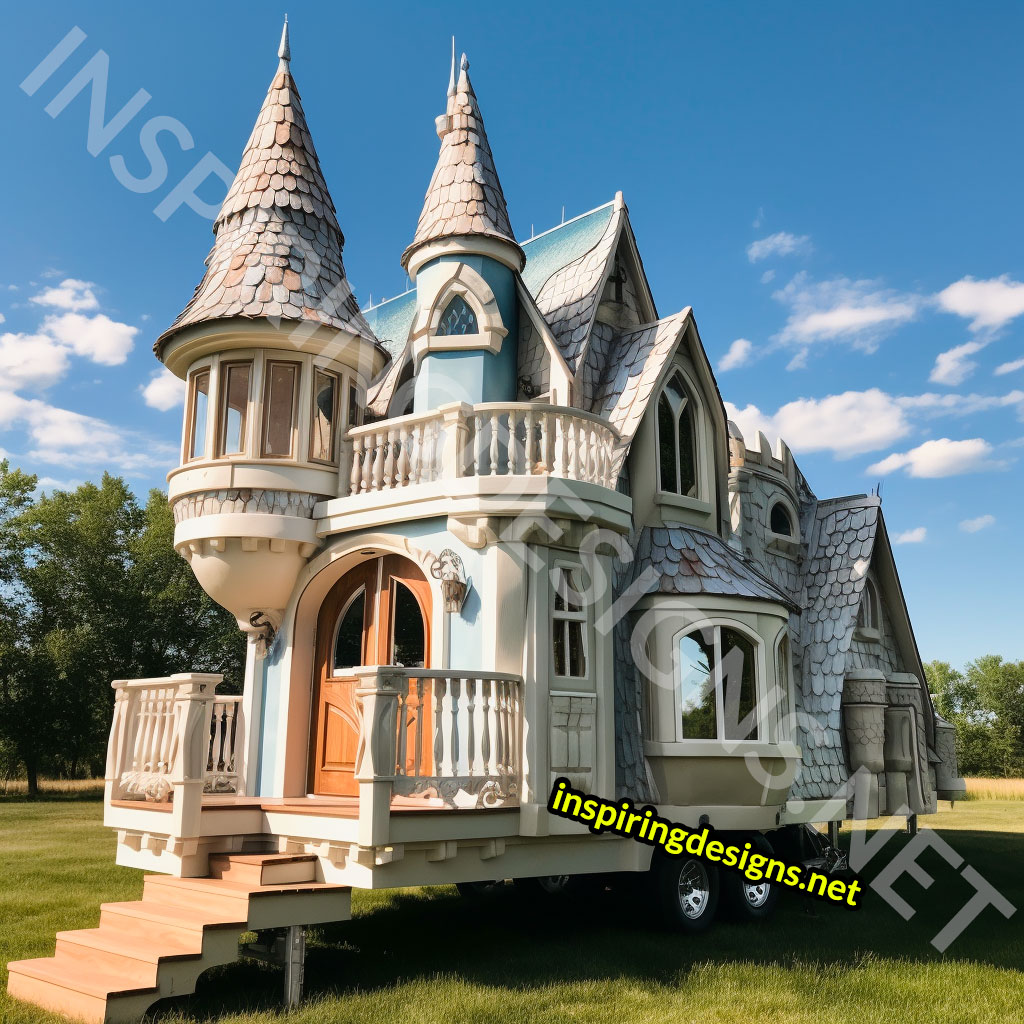 Each castle-like tiny home stands as a testament to impeccable craftsmanship. The intricate designs and miniature renditions of iconic castle features transport you right into scenes from your favorite movies. All while being comfortably seated in your living room.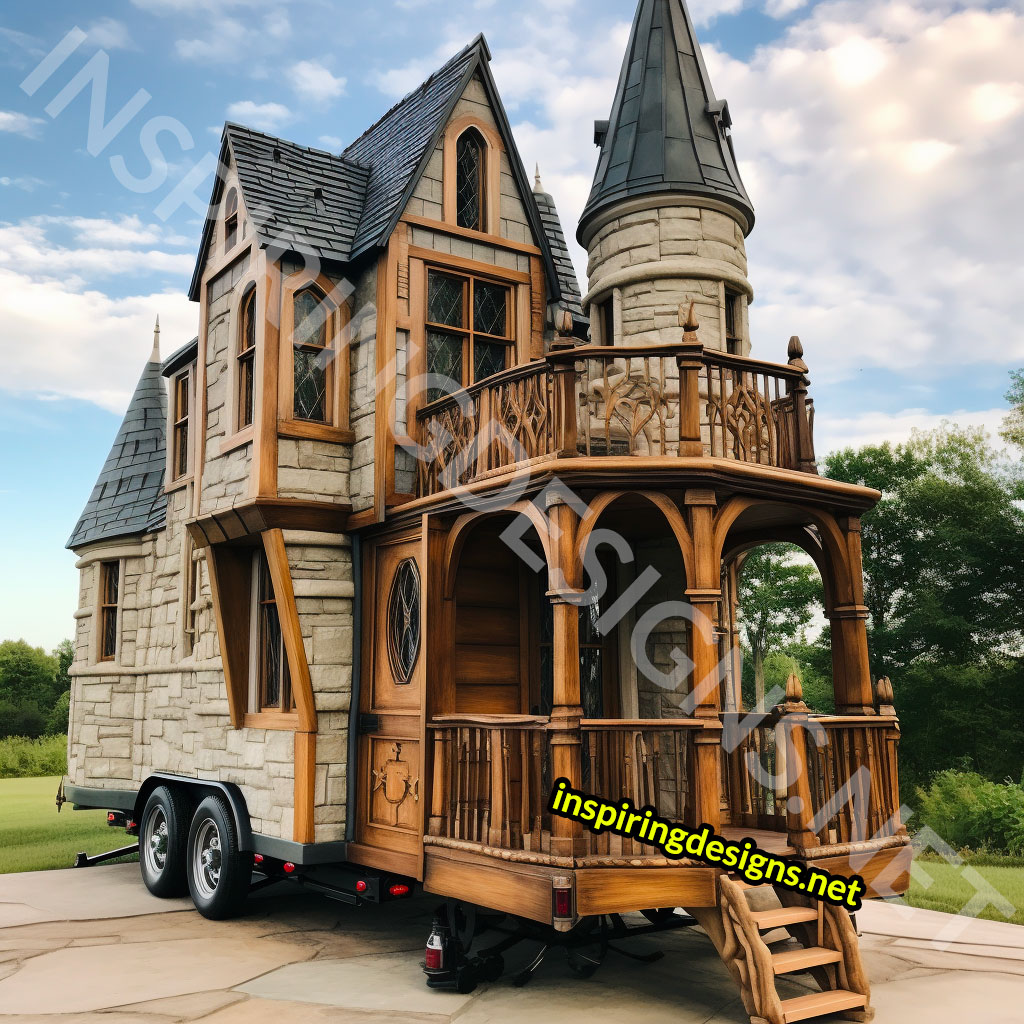 Made with a choice blend of cedar, pine, and ply wood, these homes not only look royal but also promise durability and finesse.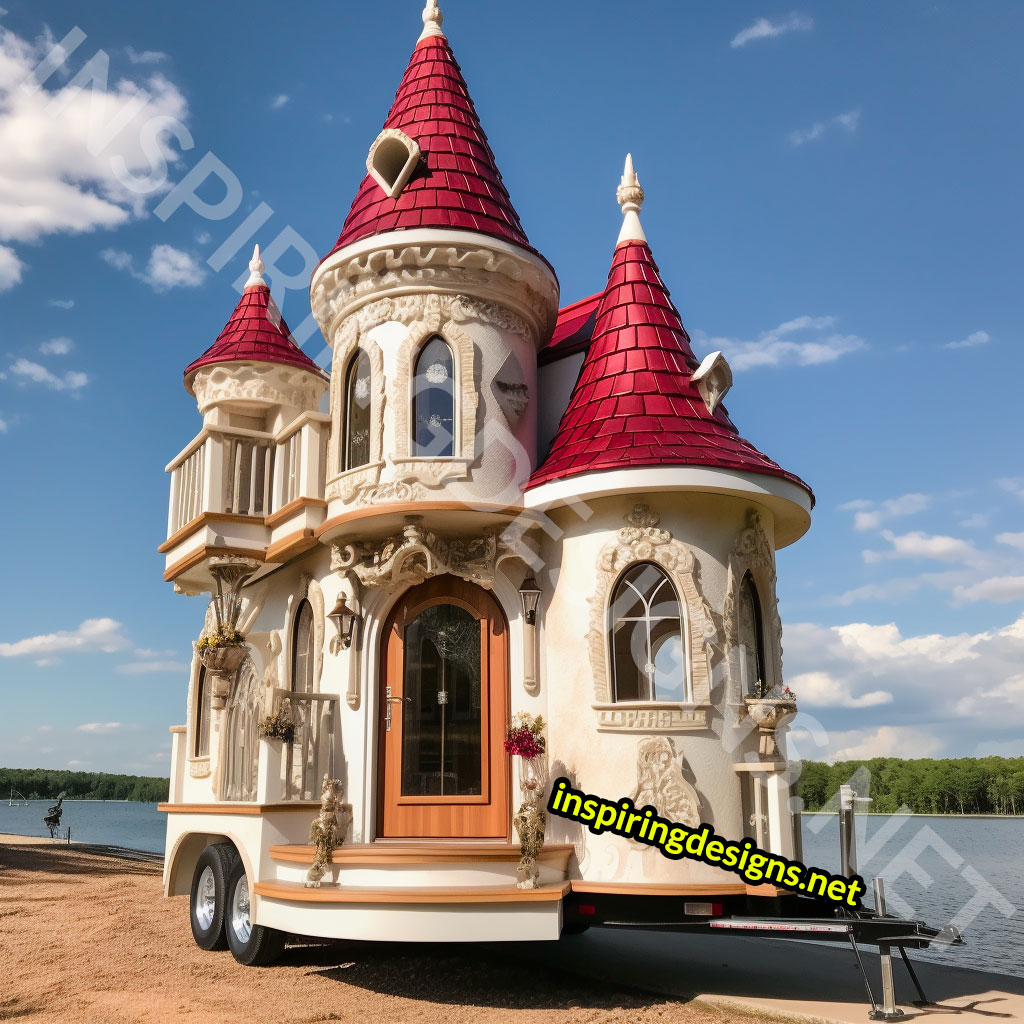 The beauty is in the details; from the ornate windows mimicking their cinematic inspirations, to the turrets and spires reaching for the sky.
Elevate your living experience, quite literally! Some of these tiny homes are double-storeyed with balconies. Imagine sipping your morning coffee overlooking the beauty of nature, from the ramparts of your own tiny castle.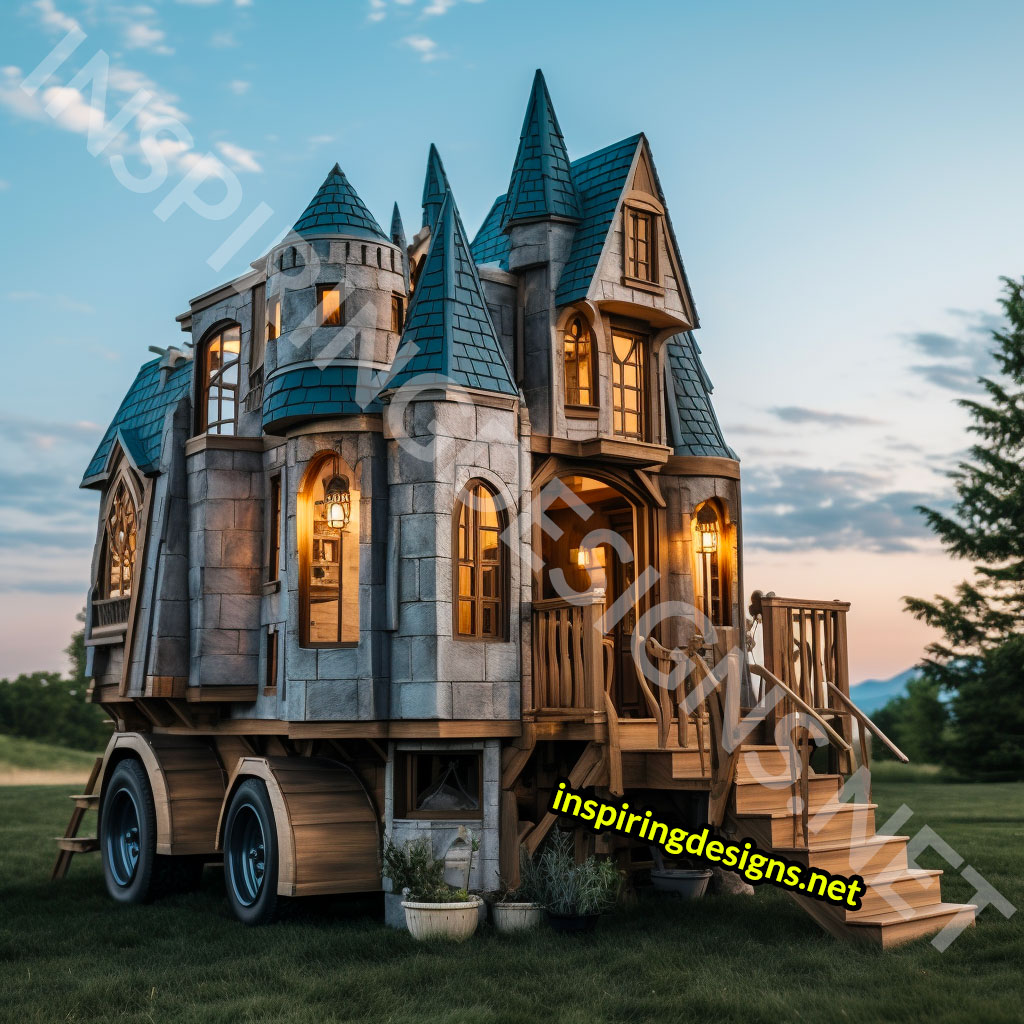 Or perhaps, you'd prefer some tea on the deck below the balcony? Either way, the serenity and splendor of nature await.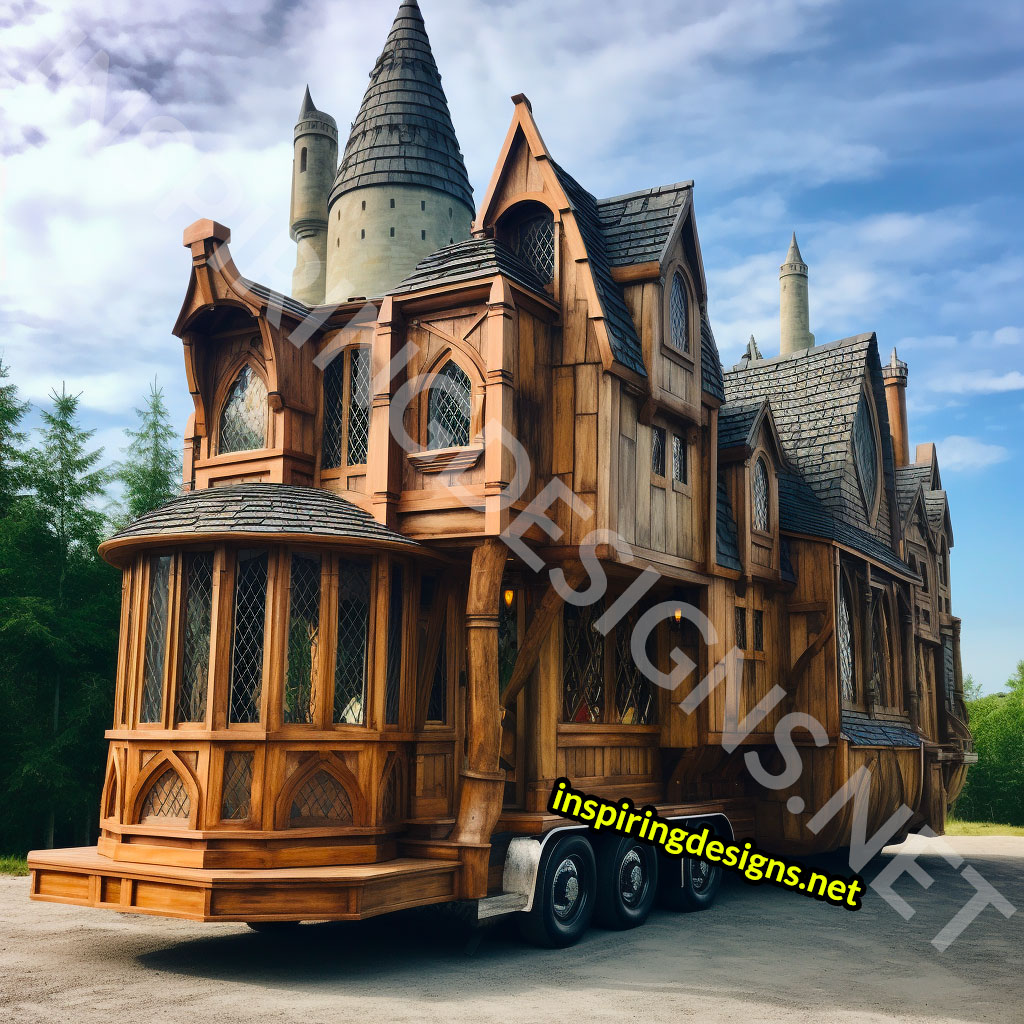 Living in a castle-shaped tiny home isn't just about aesthetics. It's a unique experience, a blend of simplicity and luxury. You're not just residing in a space; you're residing in a story, a dream manifested.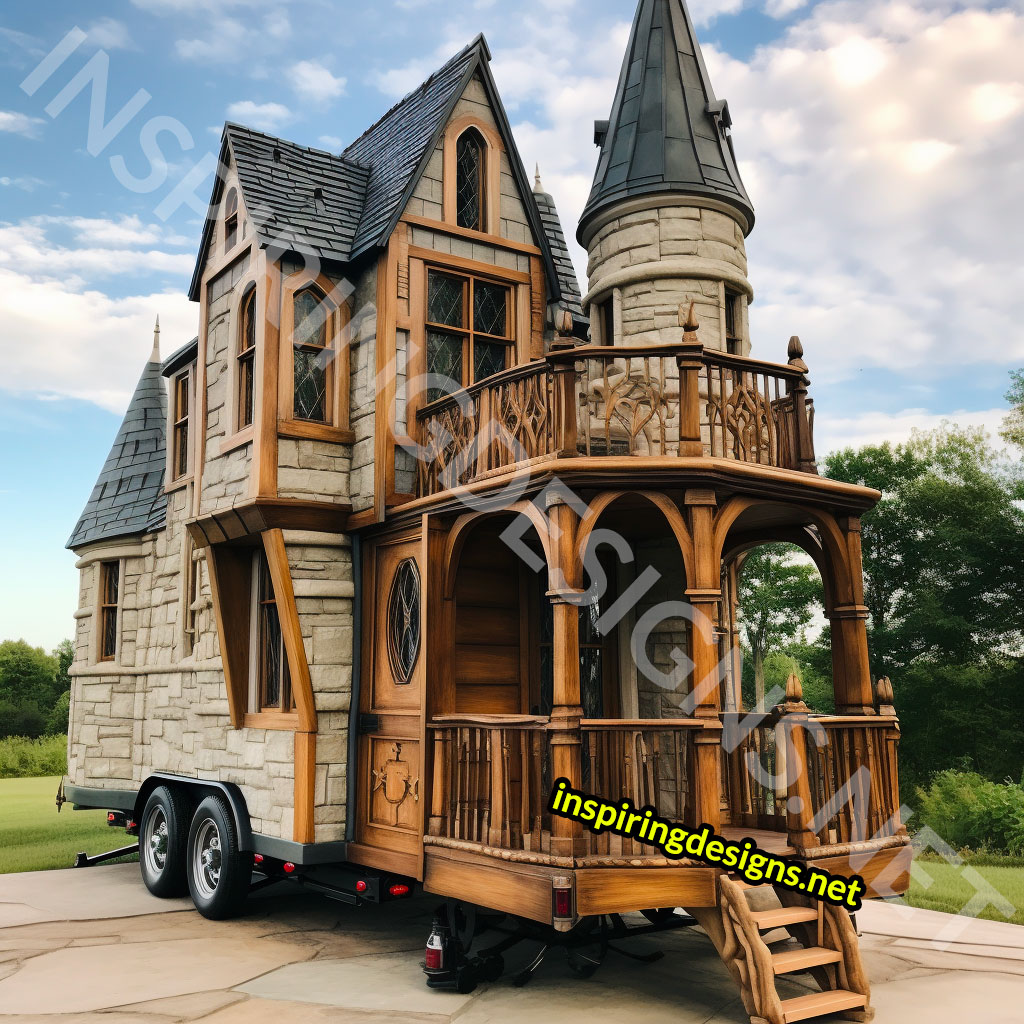 Now, as one would expect, crafting a dream isn't simple. The amount of detailing that goes into creating one of these movable masterpieces is astounding.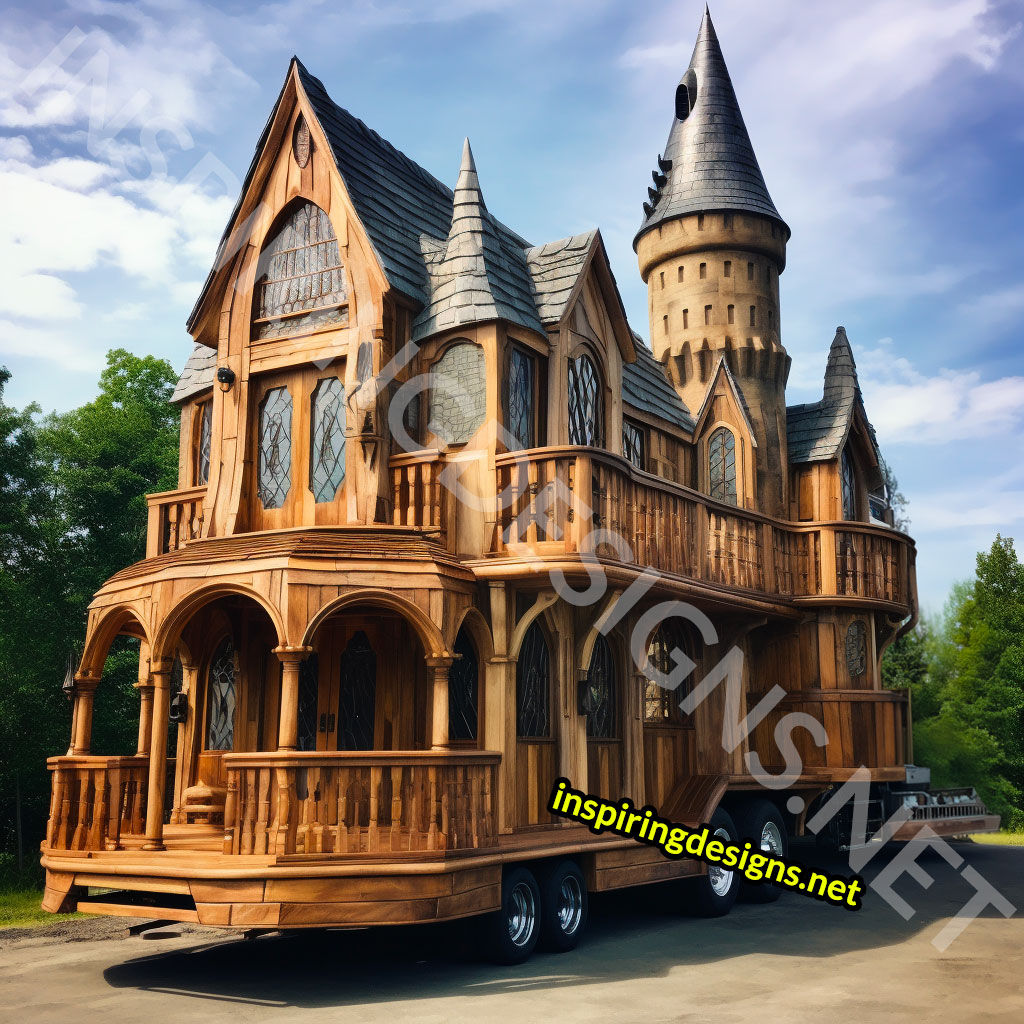 Stone-like facades, mini drawbridges, or even tiny stained glass windows – the artisans crafting these homes leave no stone unturned.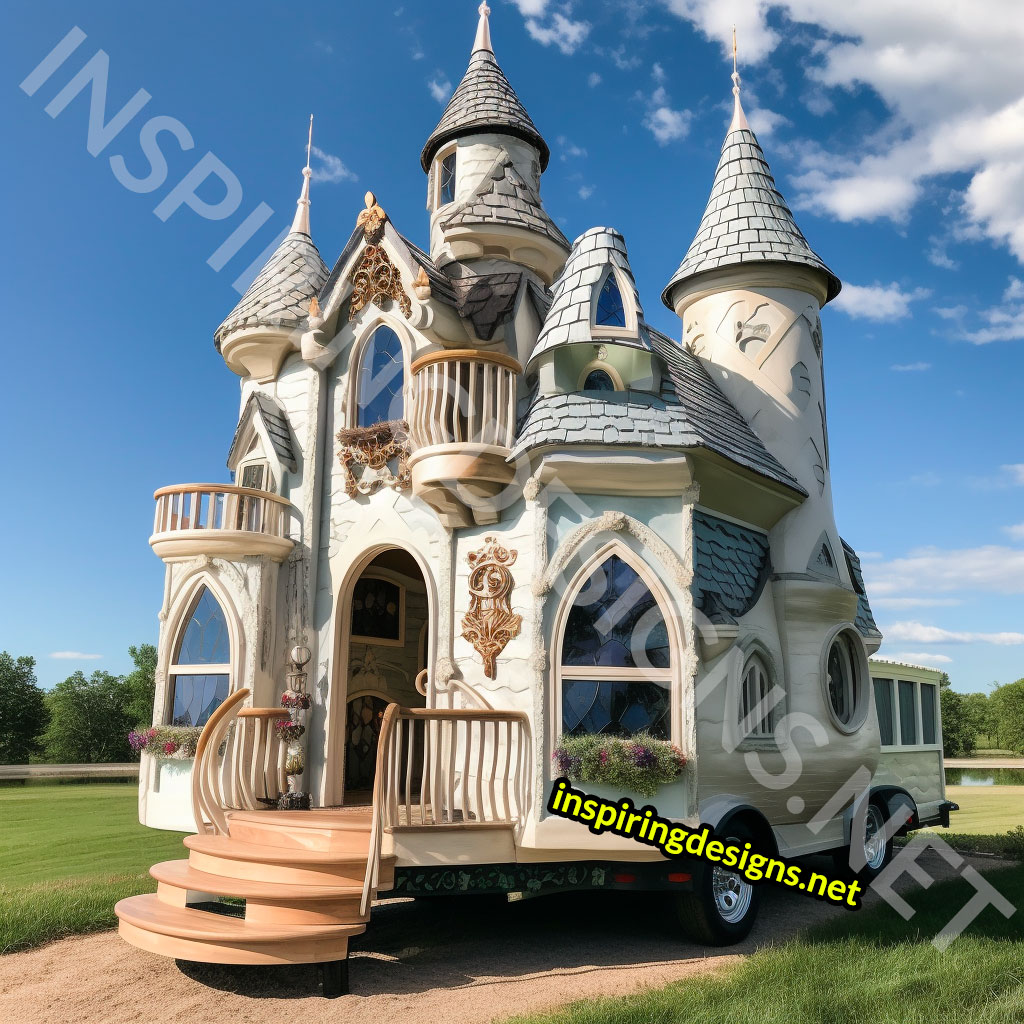 Considering their beauty and craftsmanship, how much does a dream cost? While prices vary based on design intricacies and features, one can expect to shell out anywhere between $500,000 to $2,00,000 for a Disney or Hogwarts-inspired castle home on wheels.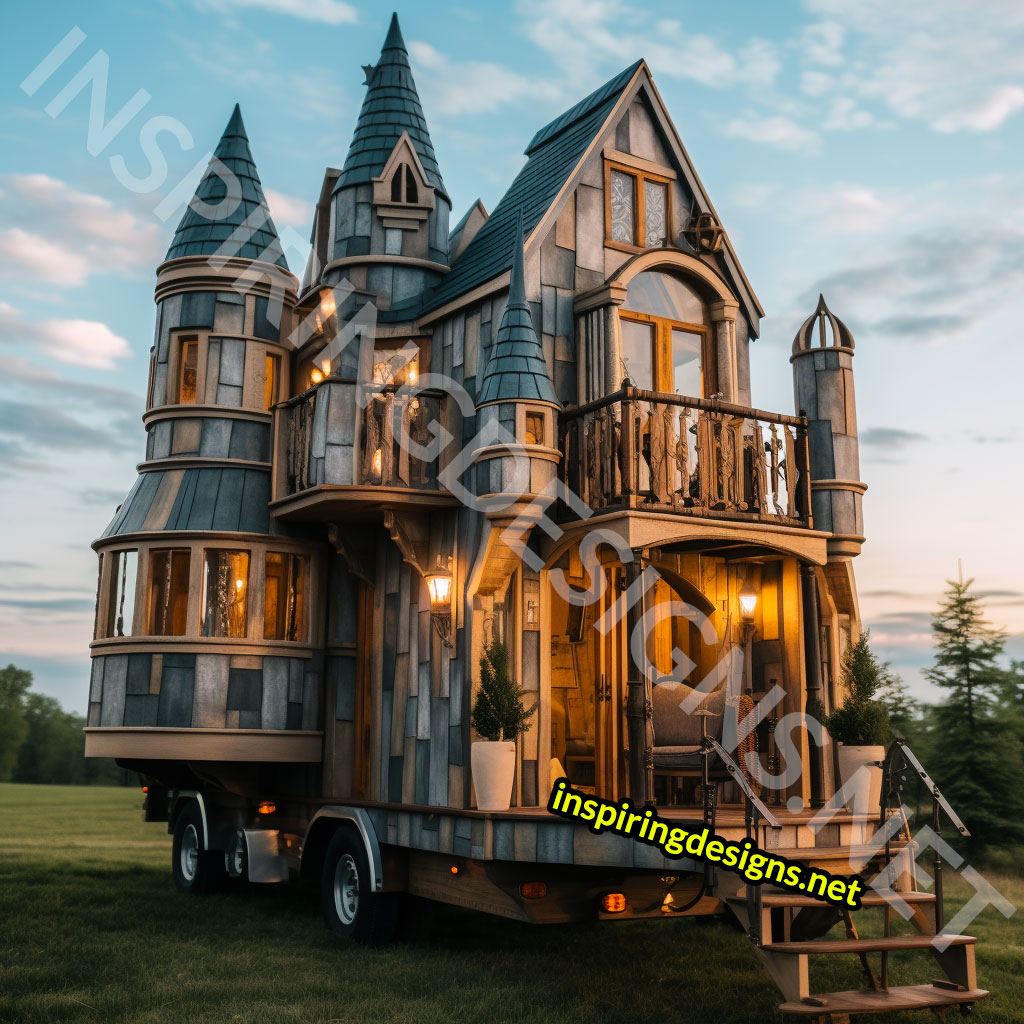 The square footage plays a pivotal role. With sizes ranging from 500-900 square feet, the price escalates with each added turret, spire, or enchanted window.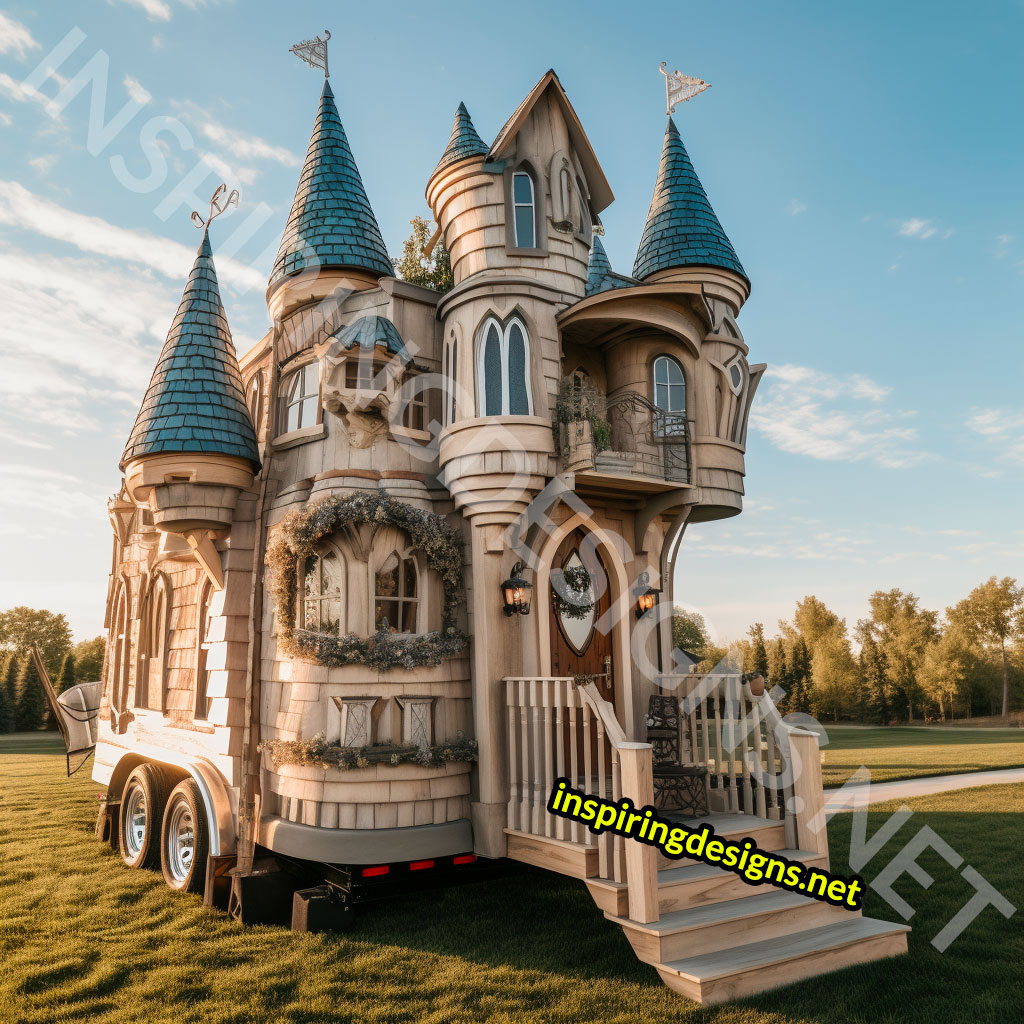 Speaking of windows, their size and number significantly influence the overall price. A larger, more intricate window might add to the cost, but oh, the views they offer! Who wouldn't pay a bit more to gaze out at the world from the window of Cinderella's tower or Dumbledore's office?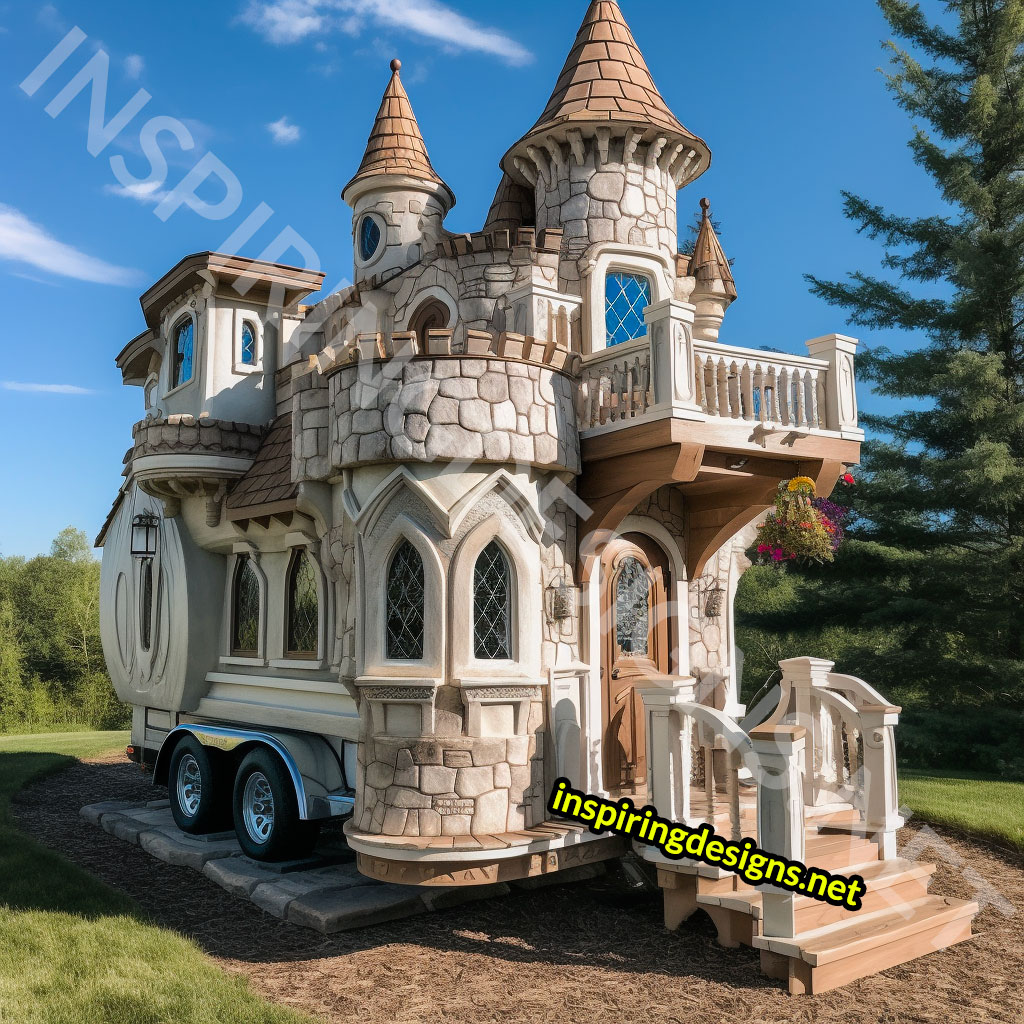 While owning a castle on wheels might seem like sheer luxury, it also brings forth the benefits of tiny home living. Reduced carbon footprint, lower maintenance costs, and the freedom to move your home with the seasons, all make it a worthy investment.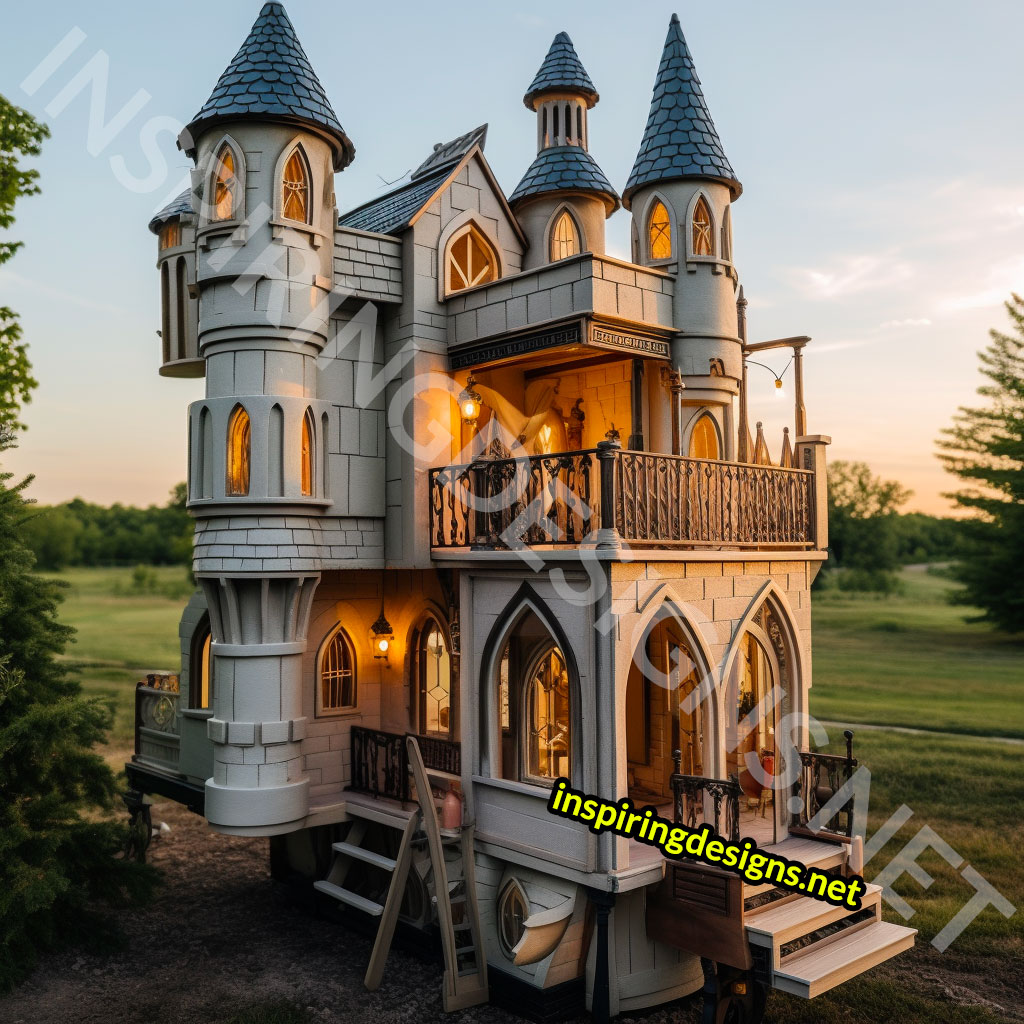 Not to forget, they're an absolute conversation starter! Drive into any campsite, and you'll instantly be the talk of the town.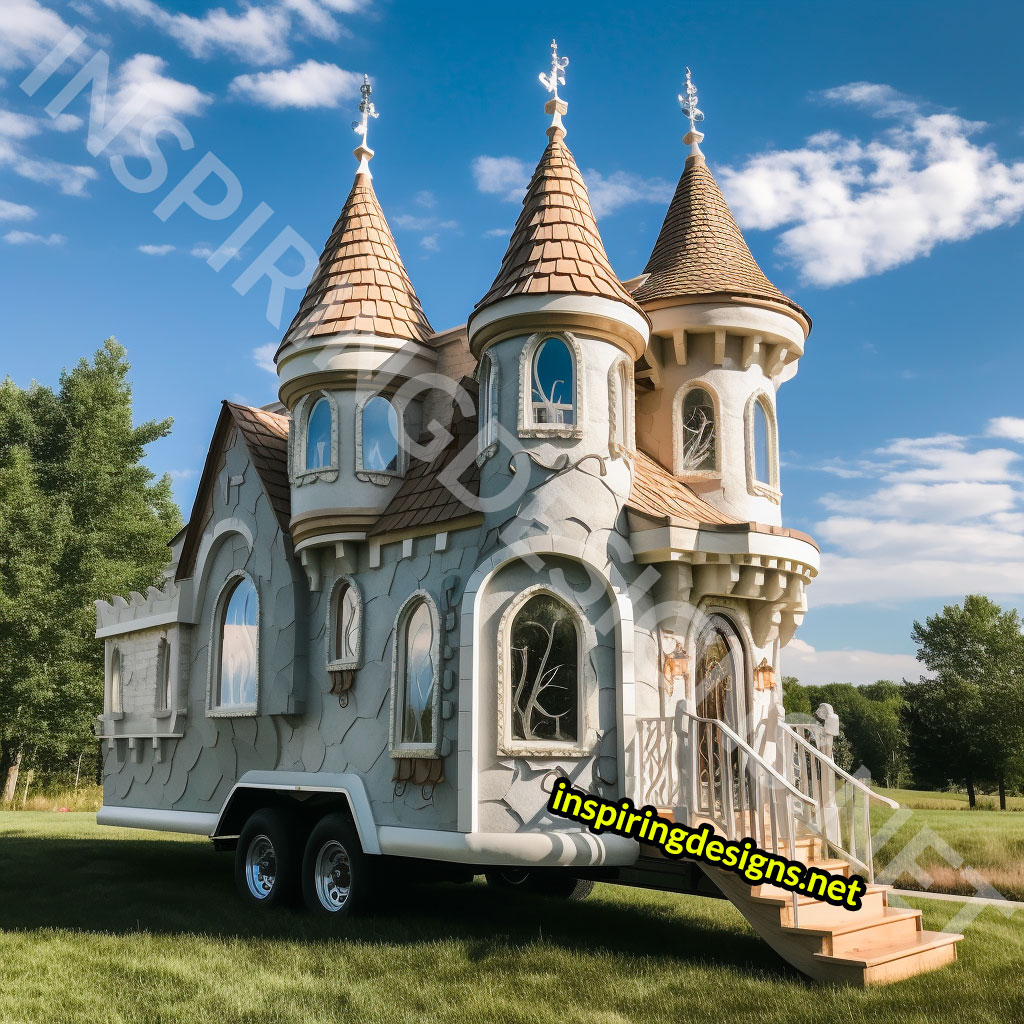 However, like any home (or castle), maintenance is key. Regular upkeep, especially considering the intricate exteriors, is paramount. Setting it up for the first time involves understanding its unique structure, plumbing, and electrical nuances. But once you've got the hang of it, it's all magical!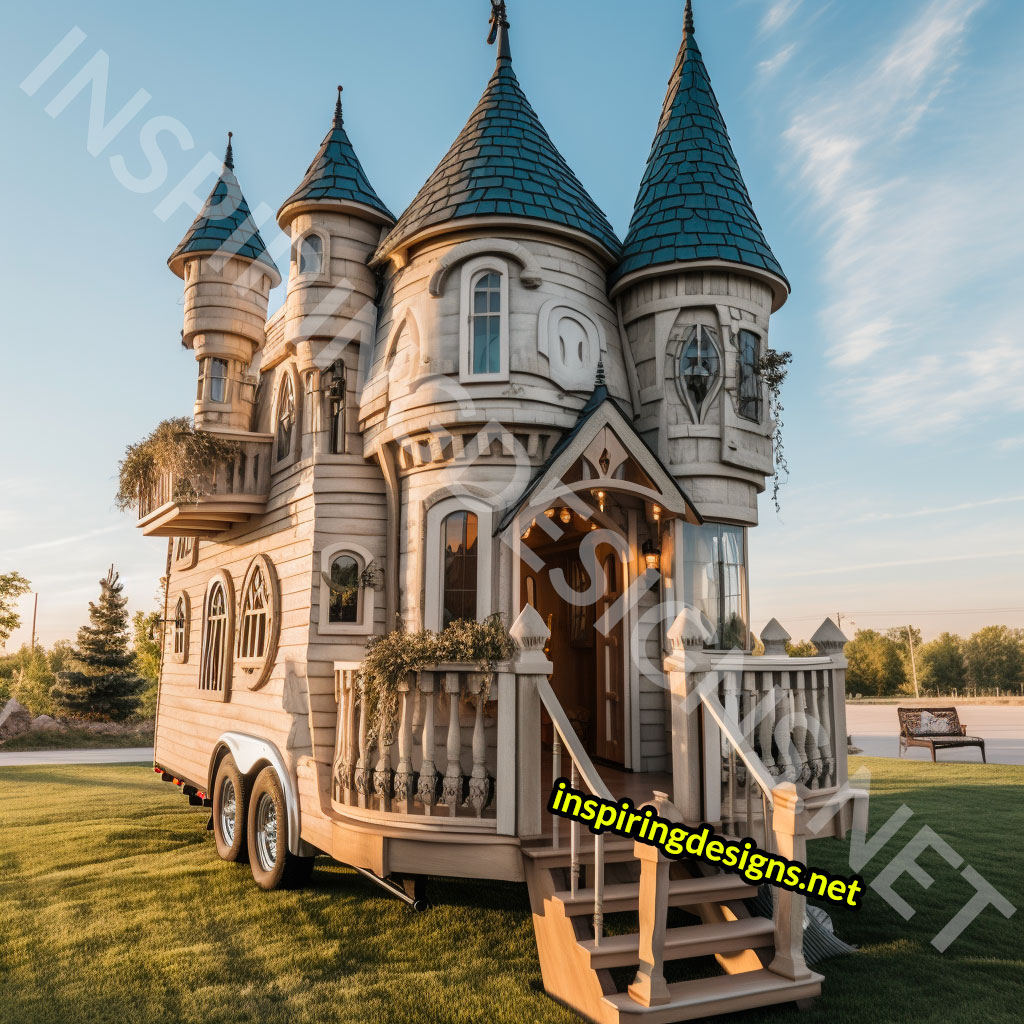 Now, before you ride off into the sunset with your castle, location scouting is crucial. After all, every castle deserves a realm, be it by the beach, atop a hill, or nestled in the woods.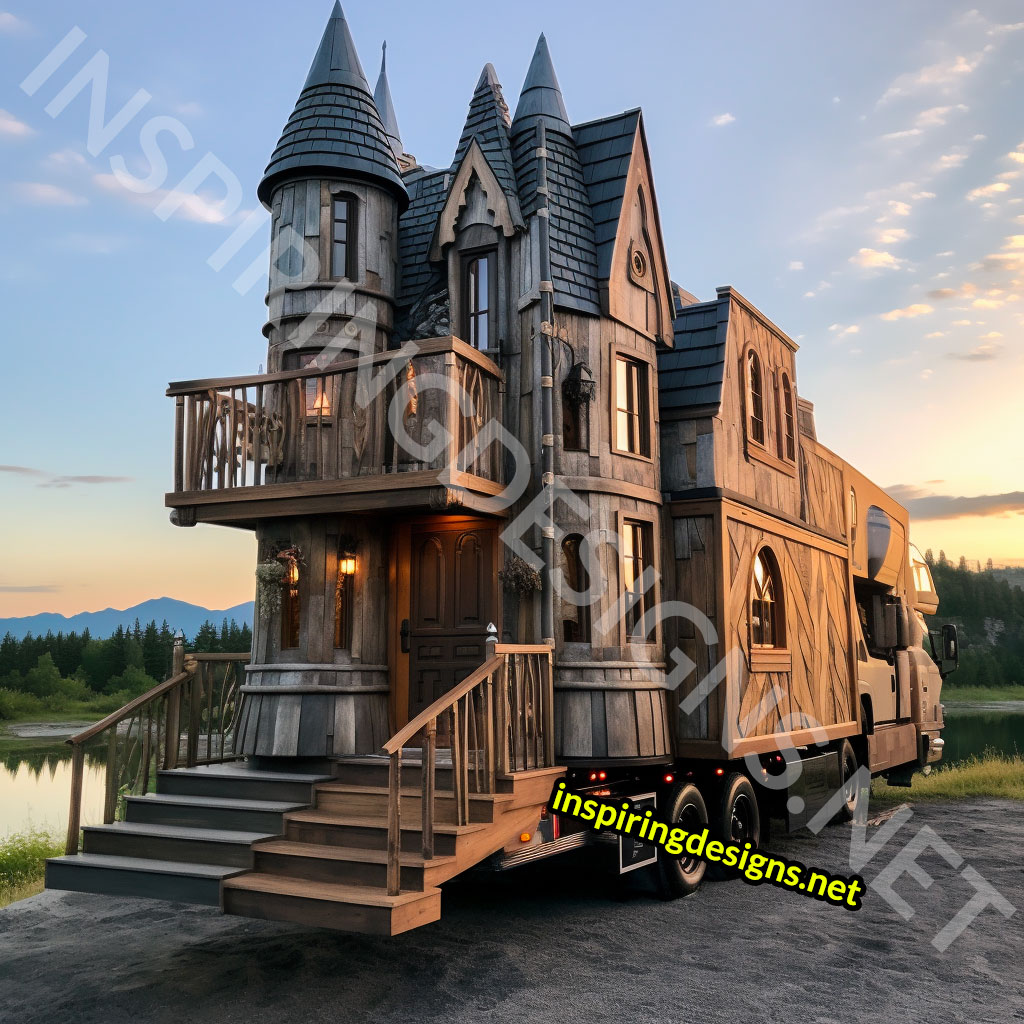 So, who's buying these? Anyone with a penchant for magic and a dash of wanderlust. From retirees looking for fairy-tale golden years, to young free spirits hoping to live their Disney or Hogwarts dreams.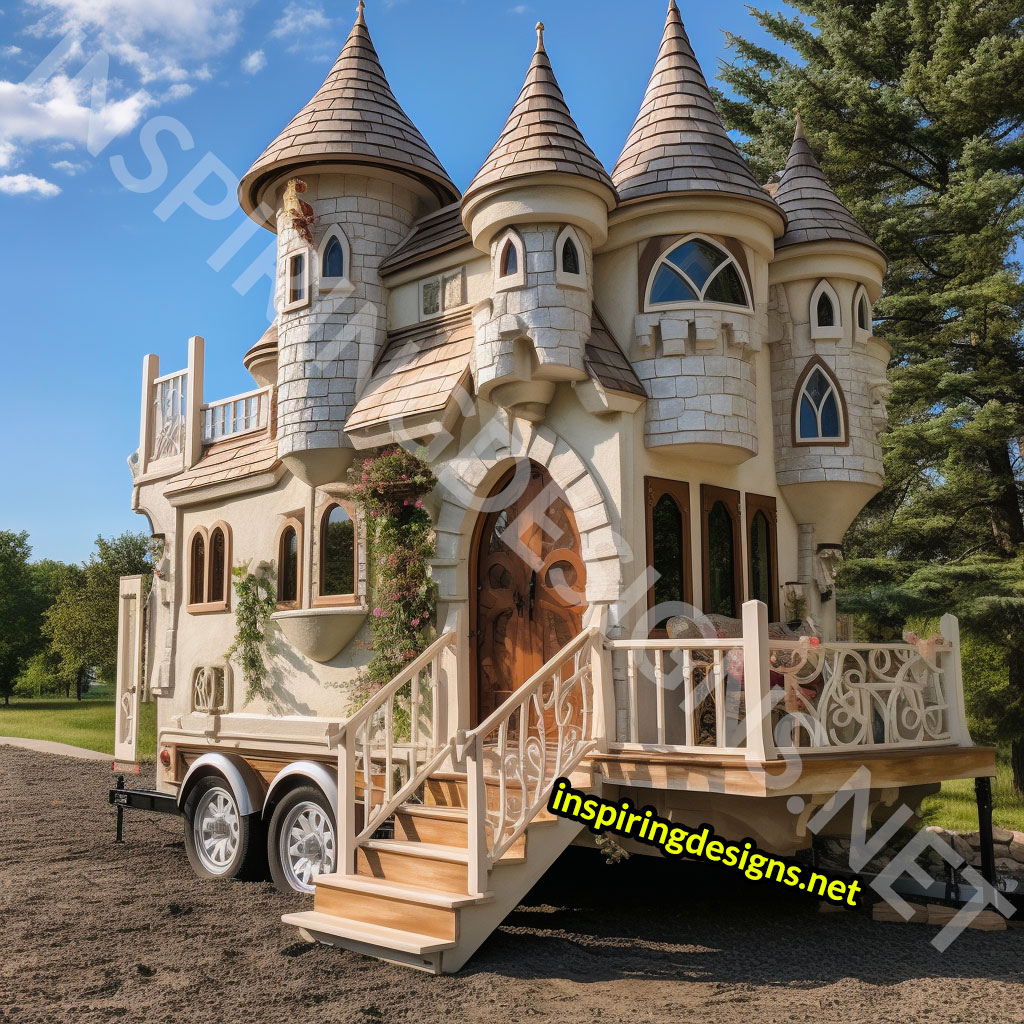 As we roll this tale to a close, one thing is clear – in a world of monotony, why not choose a sprinkle of magic? Embrace the enchantment, and make every day a fairy tale with these castle-themed tiny homes on wheels.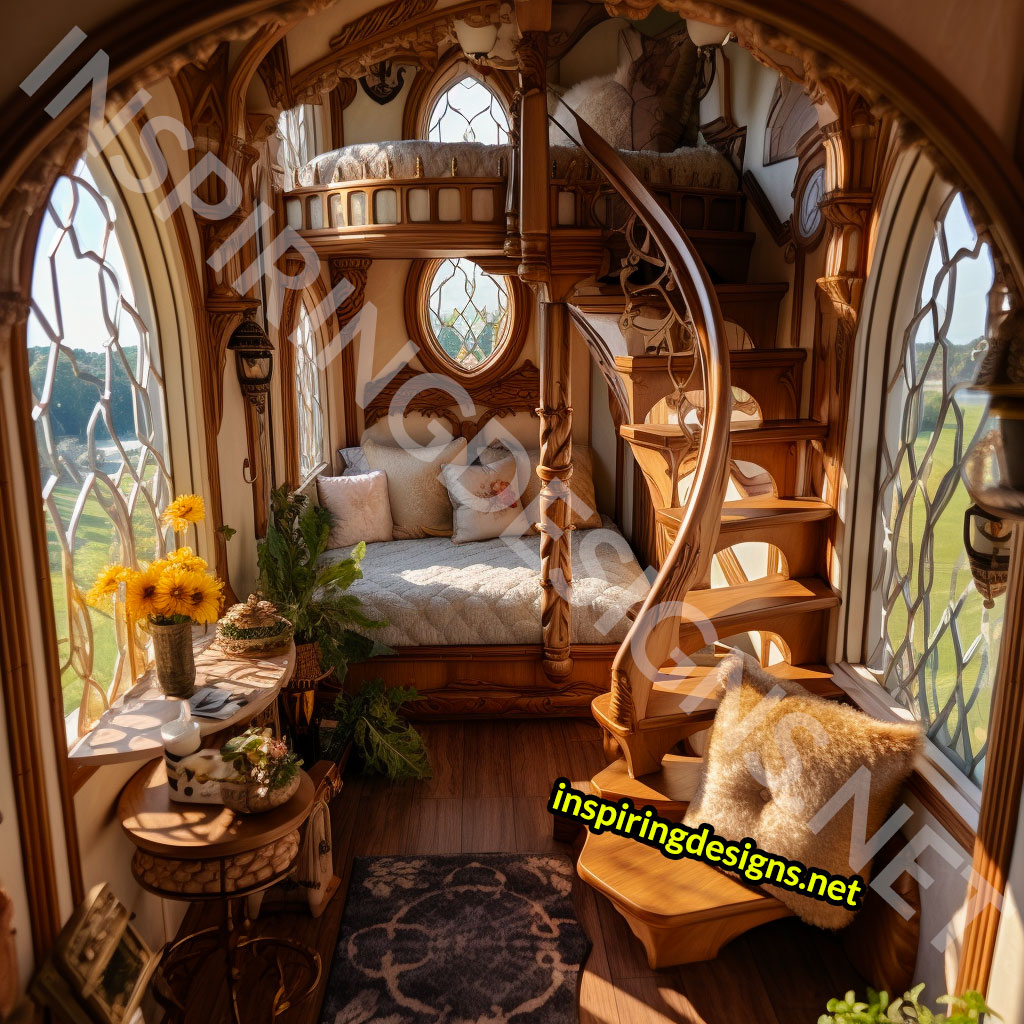 And remember, every time someone spots your mobile castle, you'll not just be turning heads, but also spinning tales of wonder.