Dinosaur enthusiasts, buckle up! If you thought regular dinosaur-shaped beds were a hoot (and if you missed that craze, check out our previous article here!), then the oversized dinosaur-shaped bunk beds are about to blow your prehistoric-loving minds.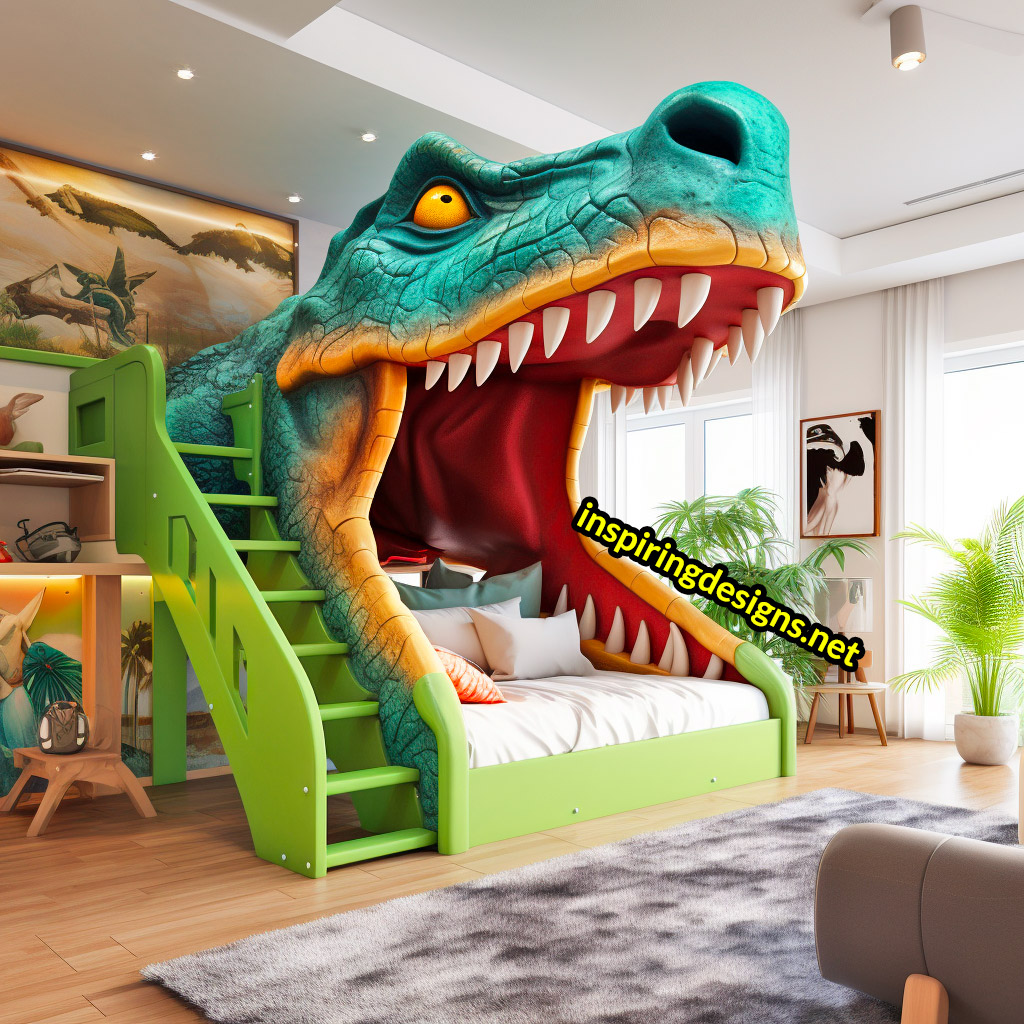 Dive into a world where the fiercest of dinosaurs come to life… in your bedroom. These enormous creations showcase different species of our ancient friends, but as expected, the iconic T-Rex and various other large-toothed carnivores take the spotlight.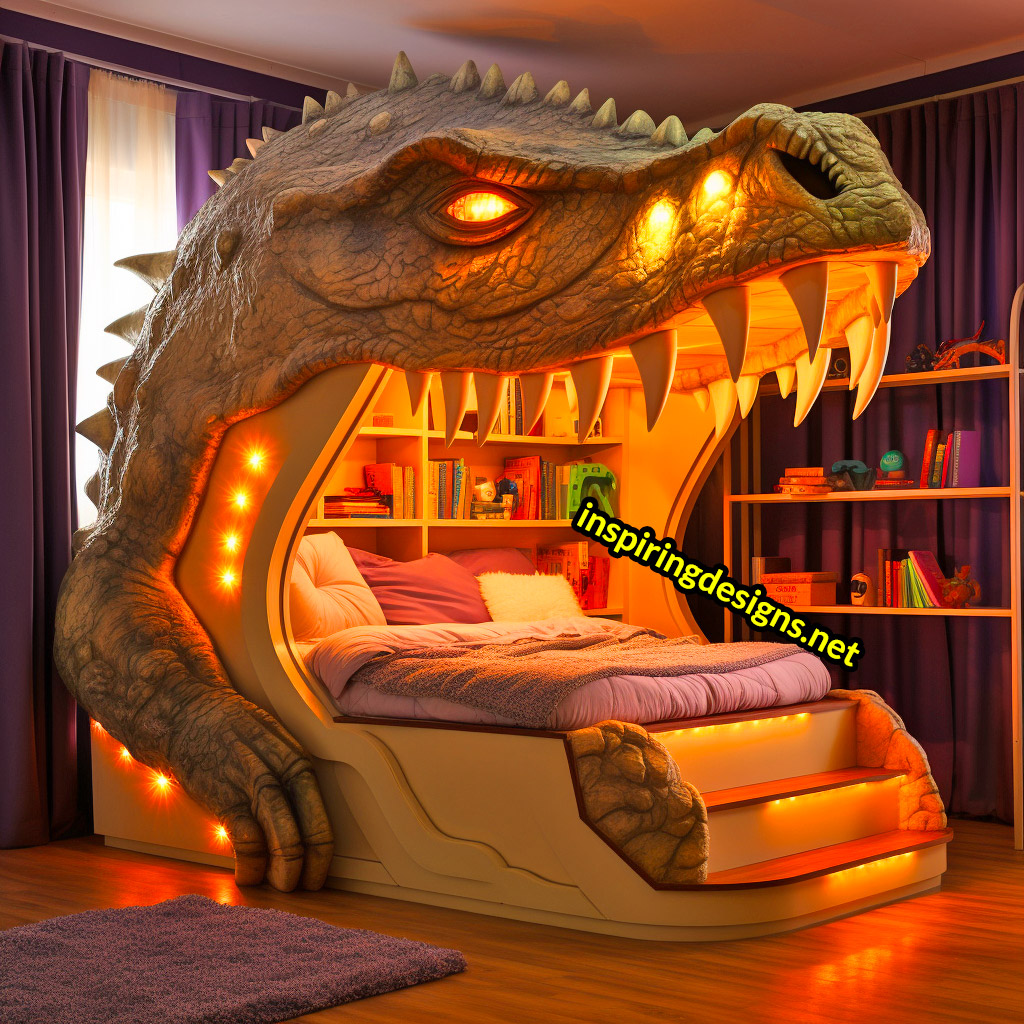 Can you imagine? One moment you're watching your favorite dinosaur documentary, and the next, you're hopping into the very mouth of a T-Rex, ready to dive into dreamland.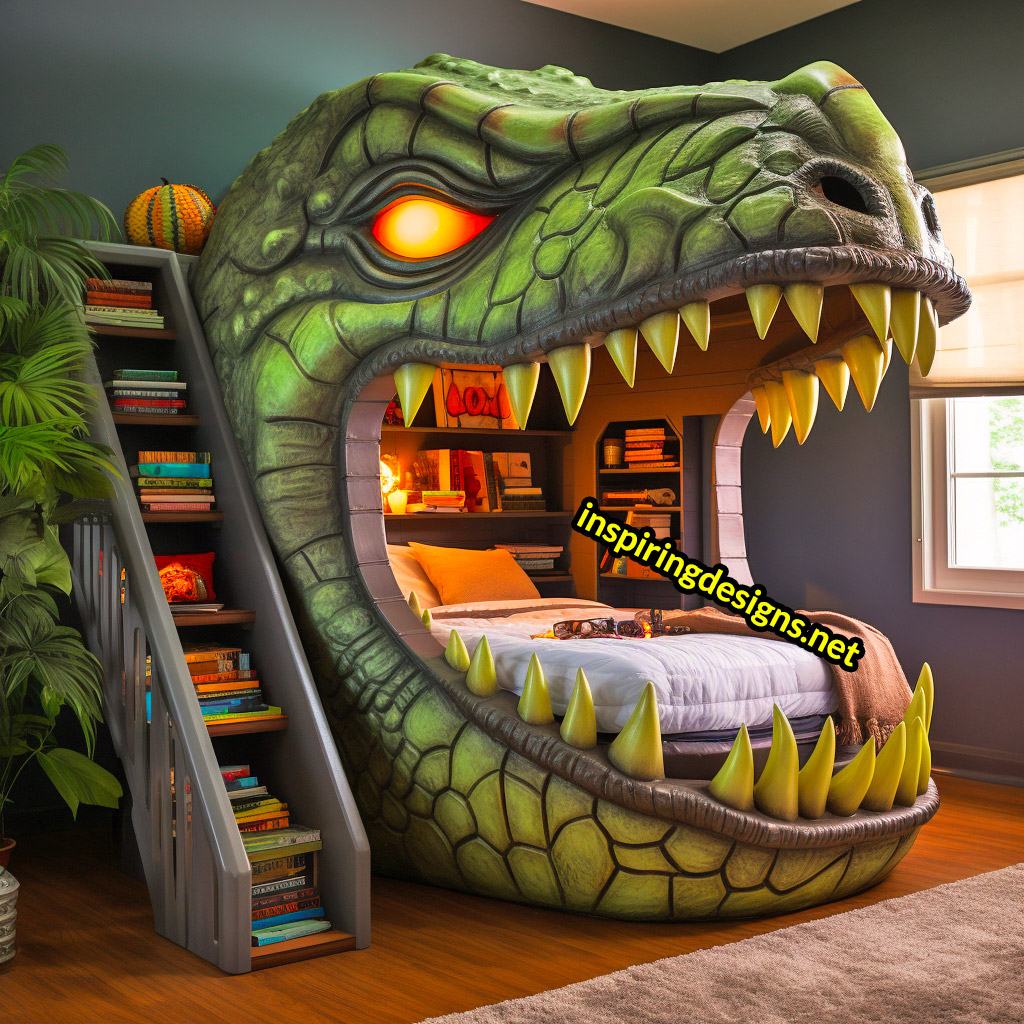 The designs are wittily crafted. The bottom bed, get this, is INSIDE the mouth of the dinosaur. You read that right. Instead of fearing being inside a carnivorous creature, you're curled up in comfort!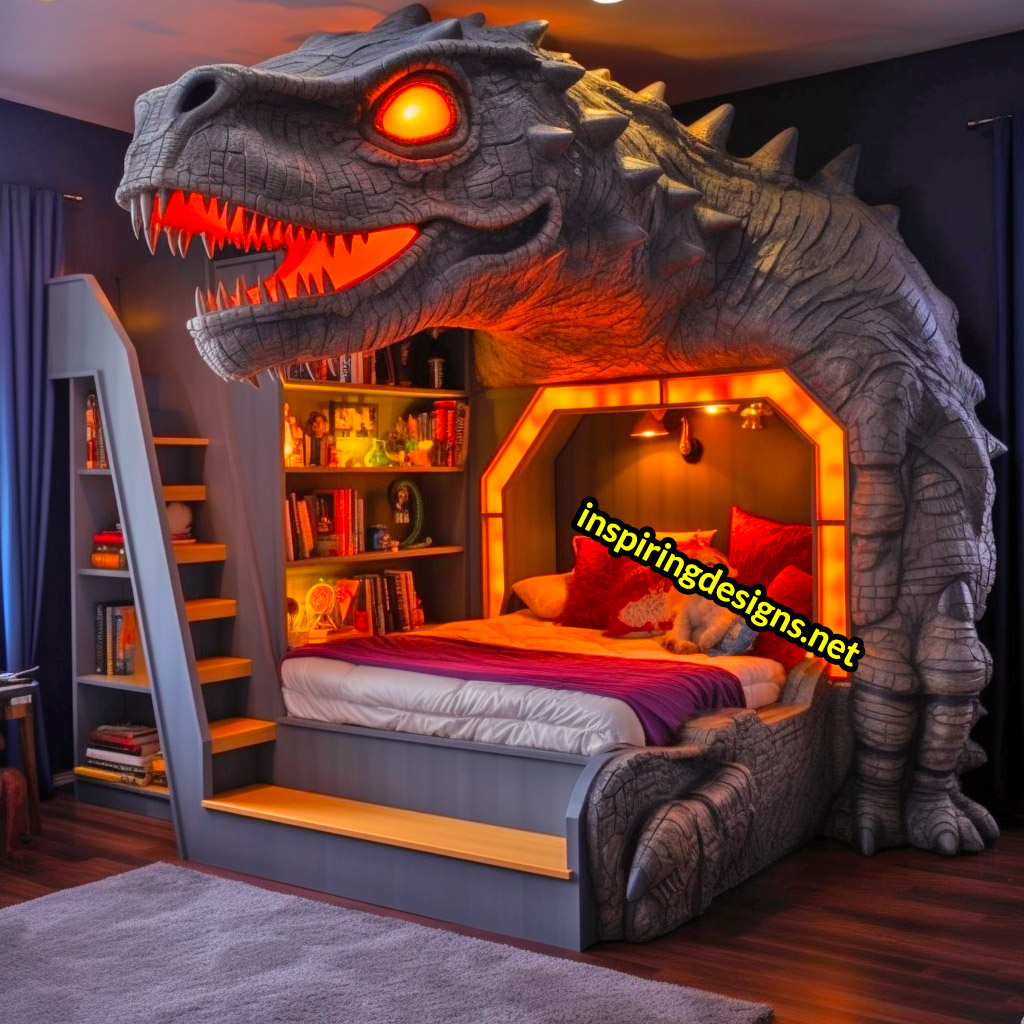 For those who prefer a view from the top, the other bed of the bunk is snuggly perched atop the dino's head, ensuring you're the king or queen of the Mesozoic era.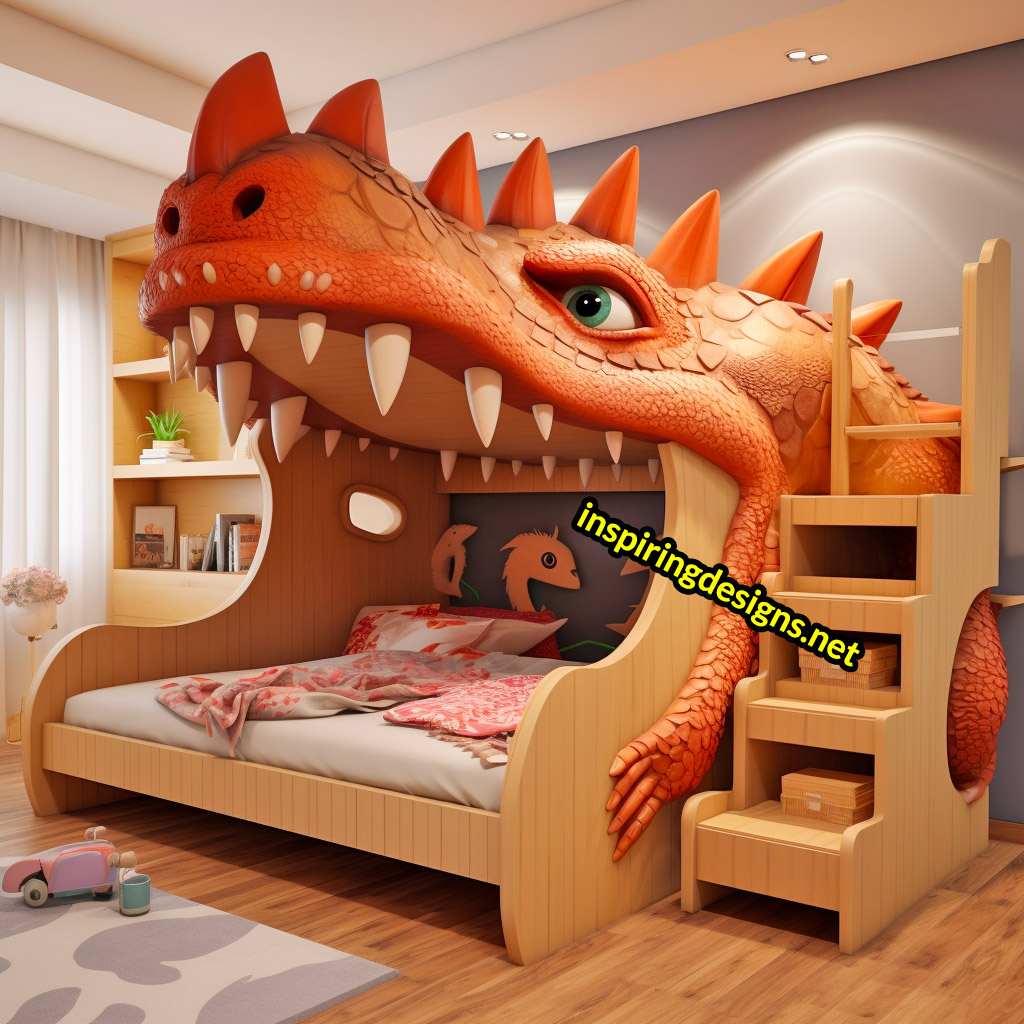 Every single piece is an artwork. Completely handmade, artisans use materials ranging from plaster, epoxy, and resin to plastic and plywood, crafting each scale, tooth, and eye with impeccable detail.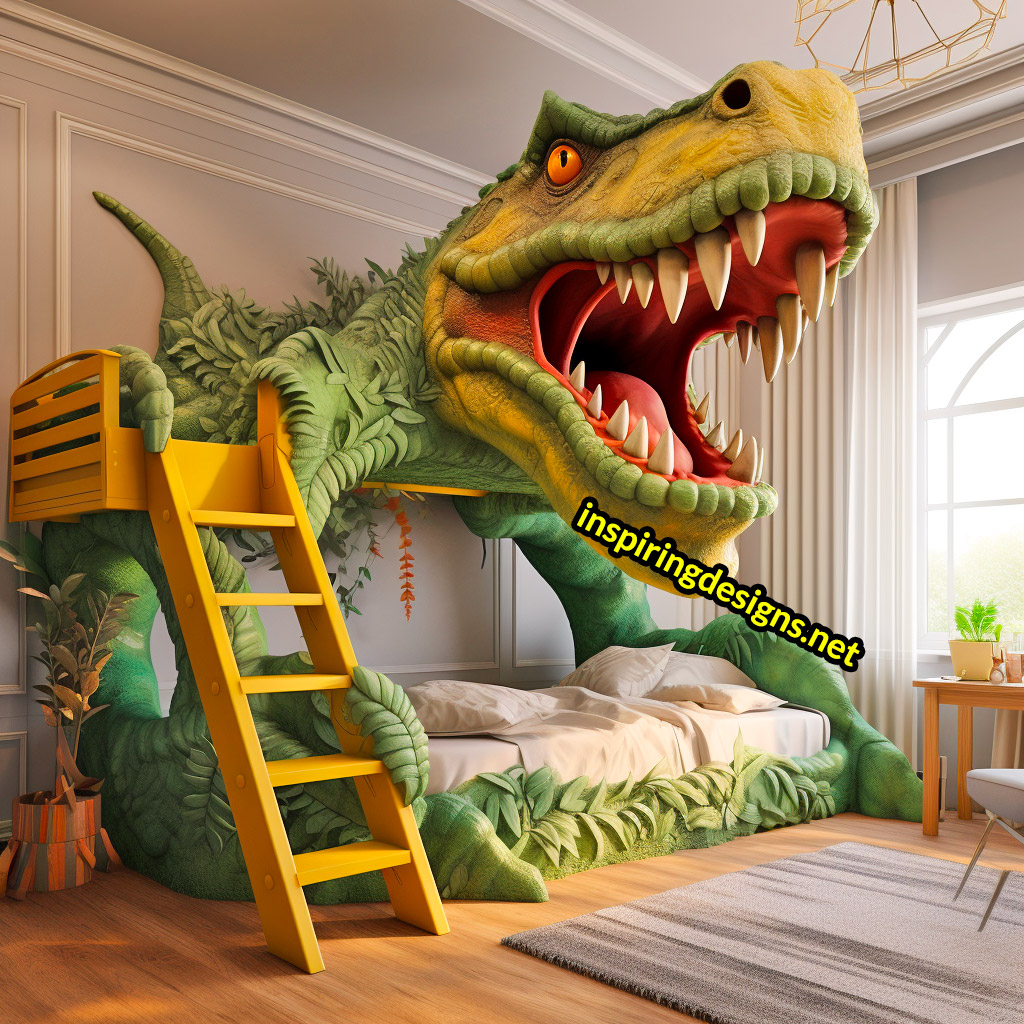 The creativity doesn't stop there. Integrated lighting systems provide ambient illumination within the beast's mouth, casting enchanting glows that would make even the most stubborn of sleepers drift off.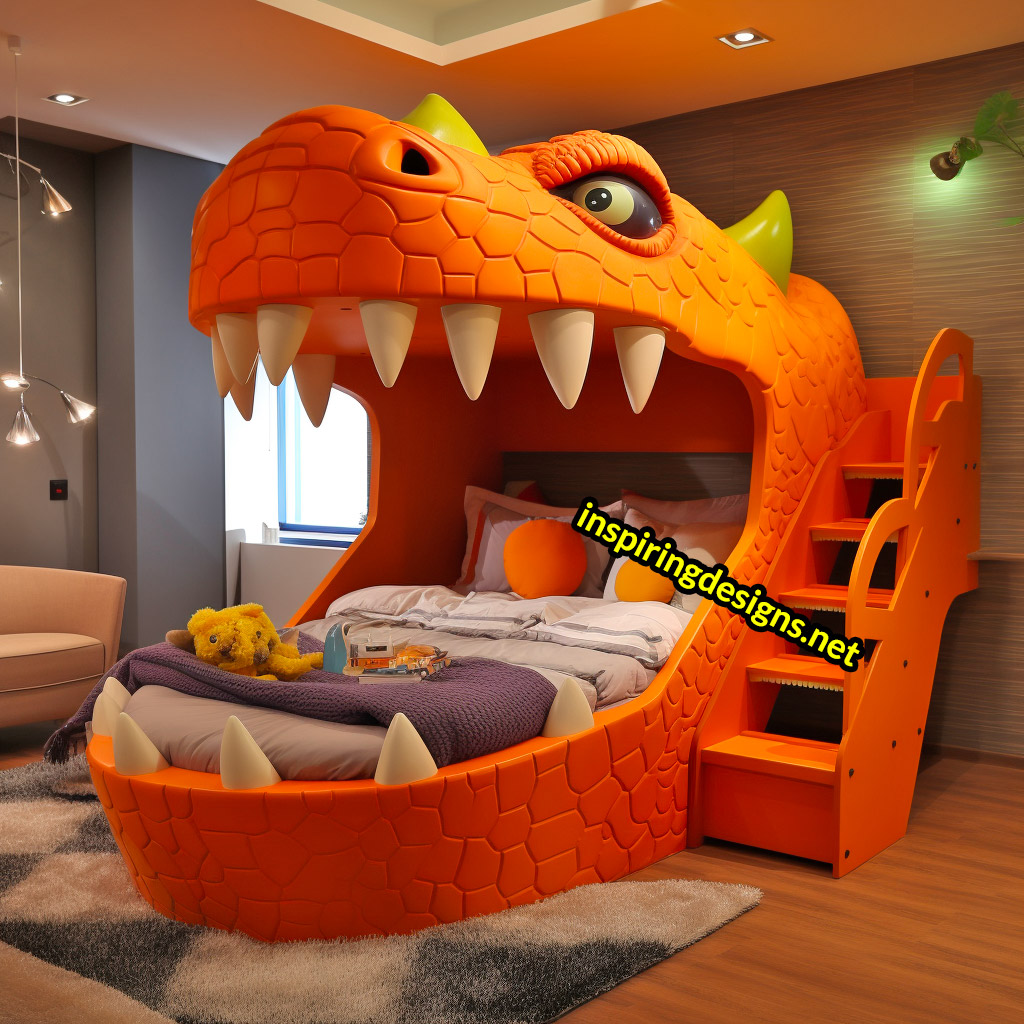 Add to that under-mattress lighting, and bedtime becomes more magical than ever.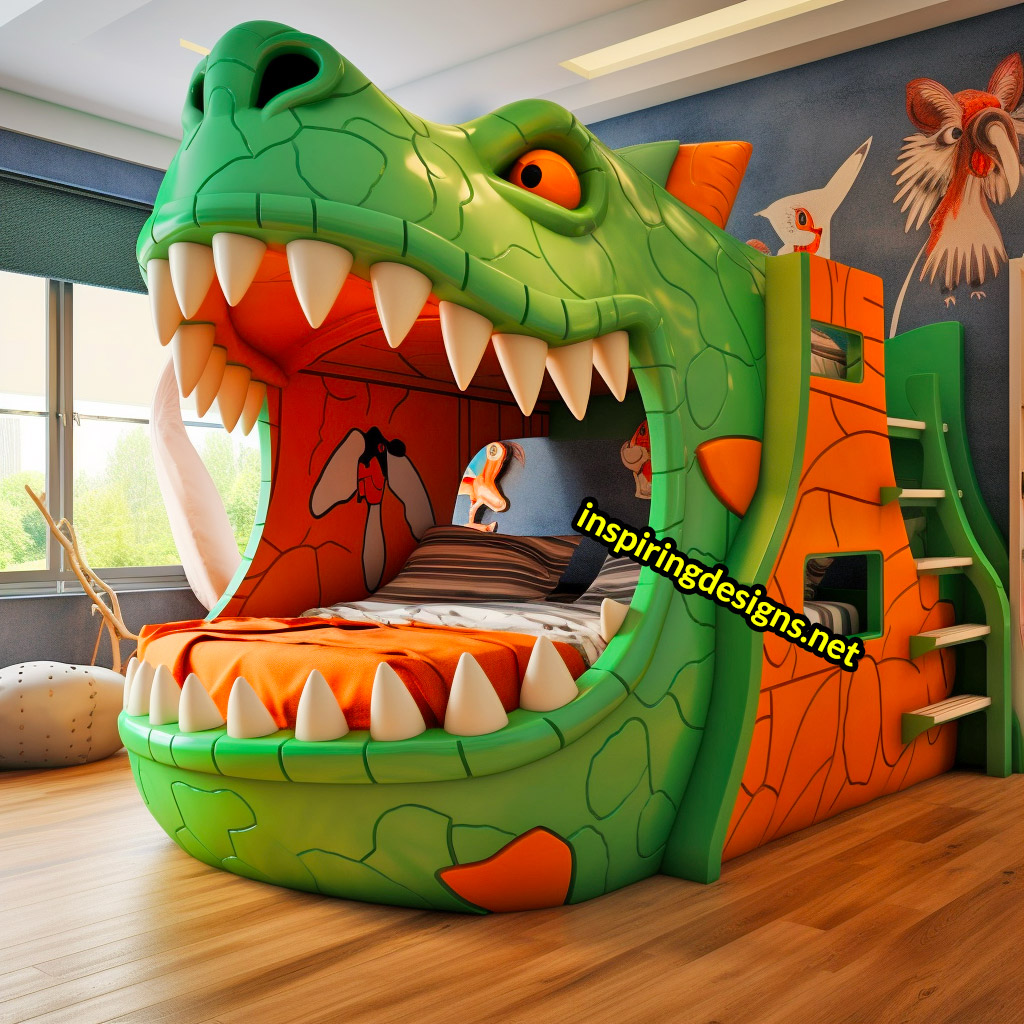 But it's not just about sleeping. These bunk beds double as entertainment zones. Some feature play areas or storage spaces for toys and books.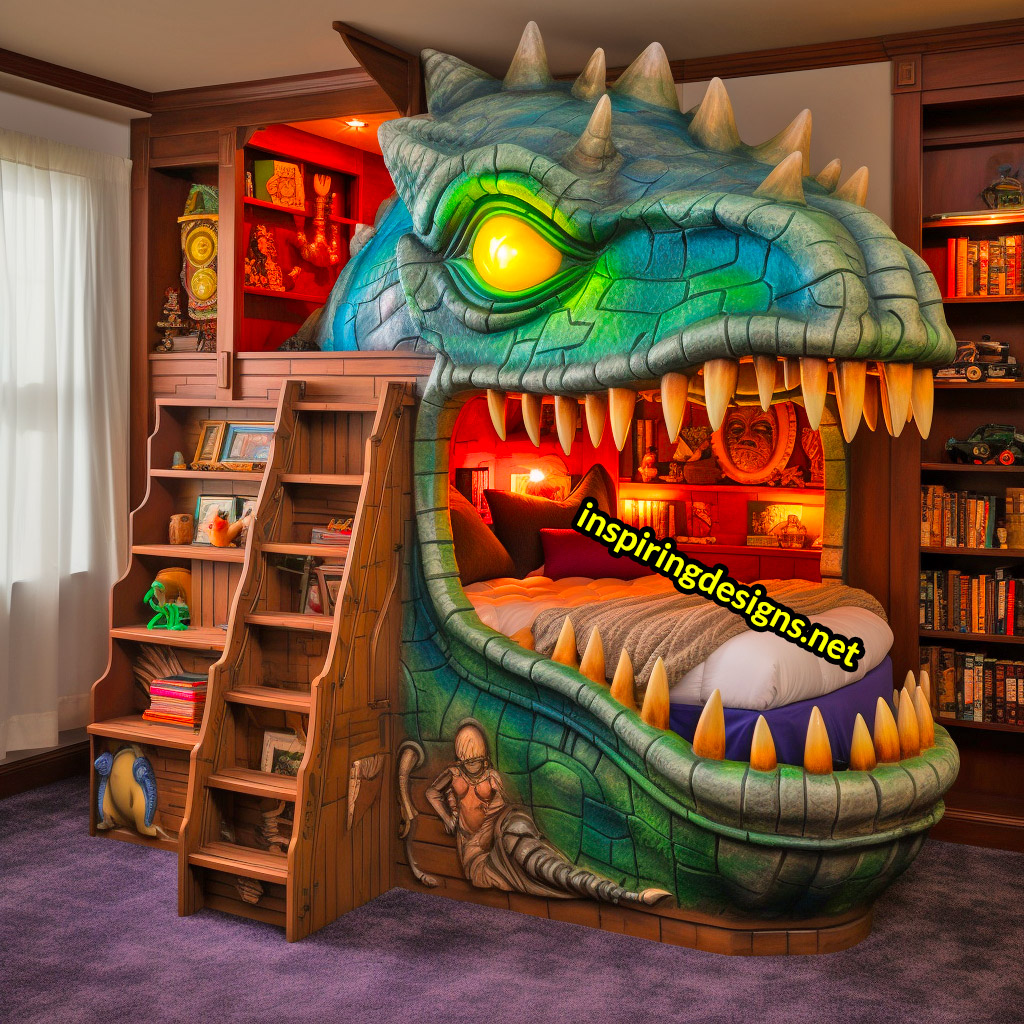 Imagined a tucked-away corner underneath the tail, or perhaps a ladder leading to a reading nook on the dino's back. Playtime just reached Jurassic proportions!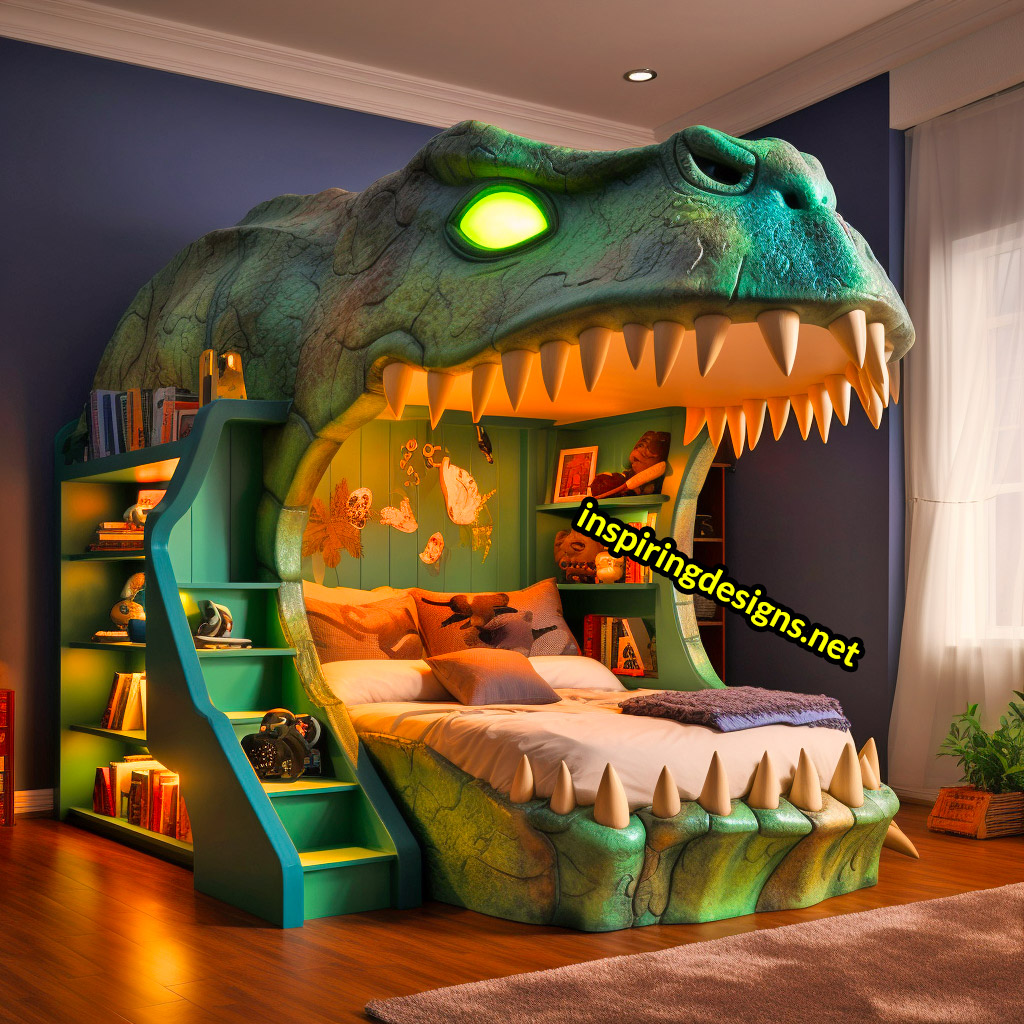 For all the avid readers, a thoughtfully designed shelf nestles at the back of the dinosaur's mouth. It's the perfect spot for your lamp, ensuring you're never reading in the dark.
And while you're at it, add a potted plant or two, and a few knick-knacks to personalize your dino space.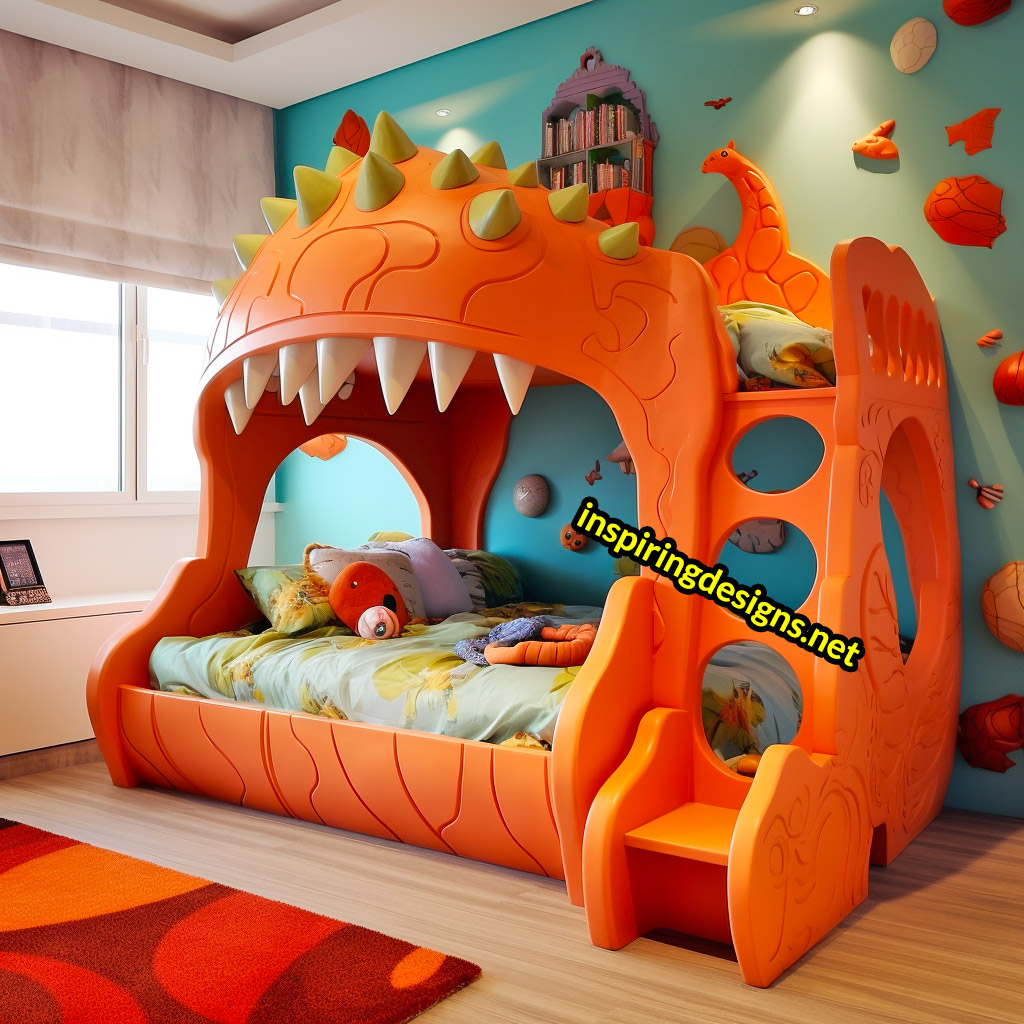 If you ever wanted a showstopper piece for your kid's room, this is it! Guests will be picking up their jaws from the floor. Not just a bed, it's a storytelling experience.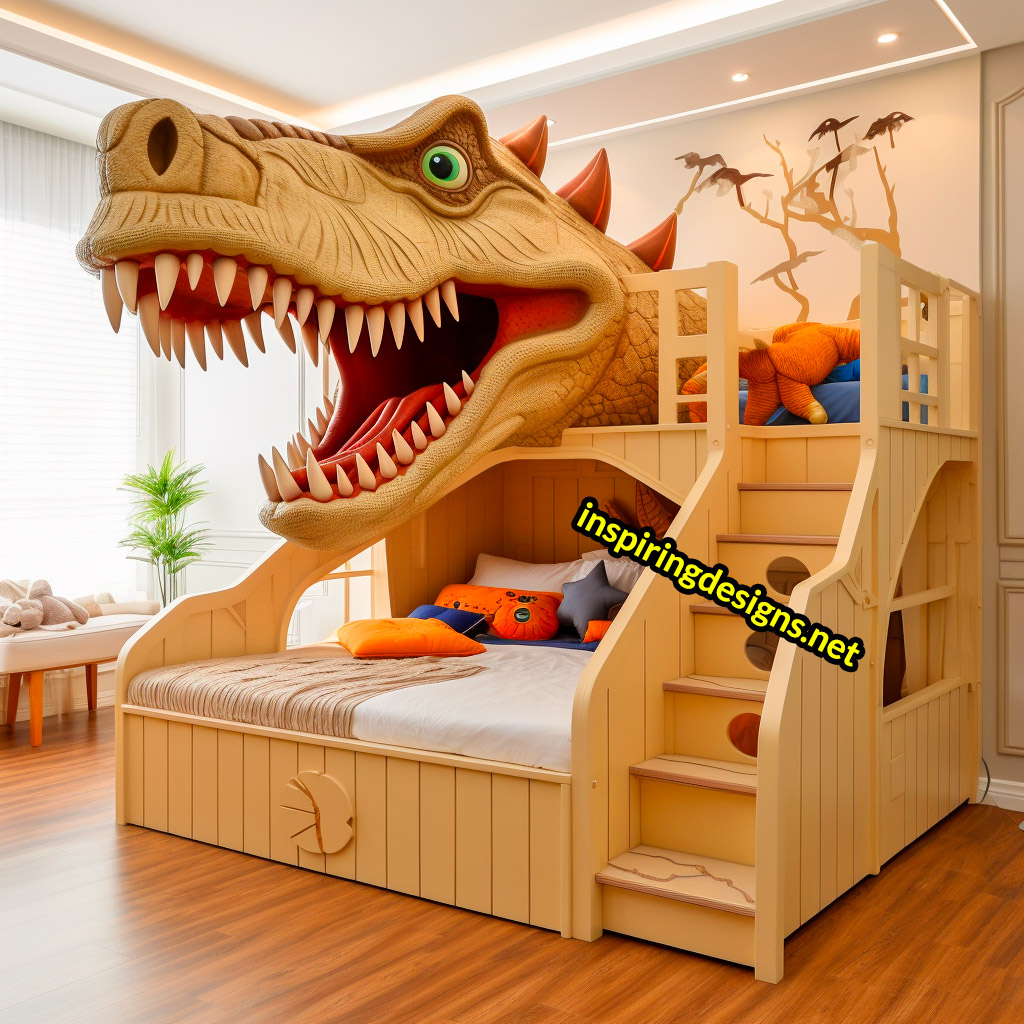 The bravado of sleeping inside a dinosaur's mouth? That's bound to be the talk of every sleepover.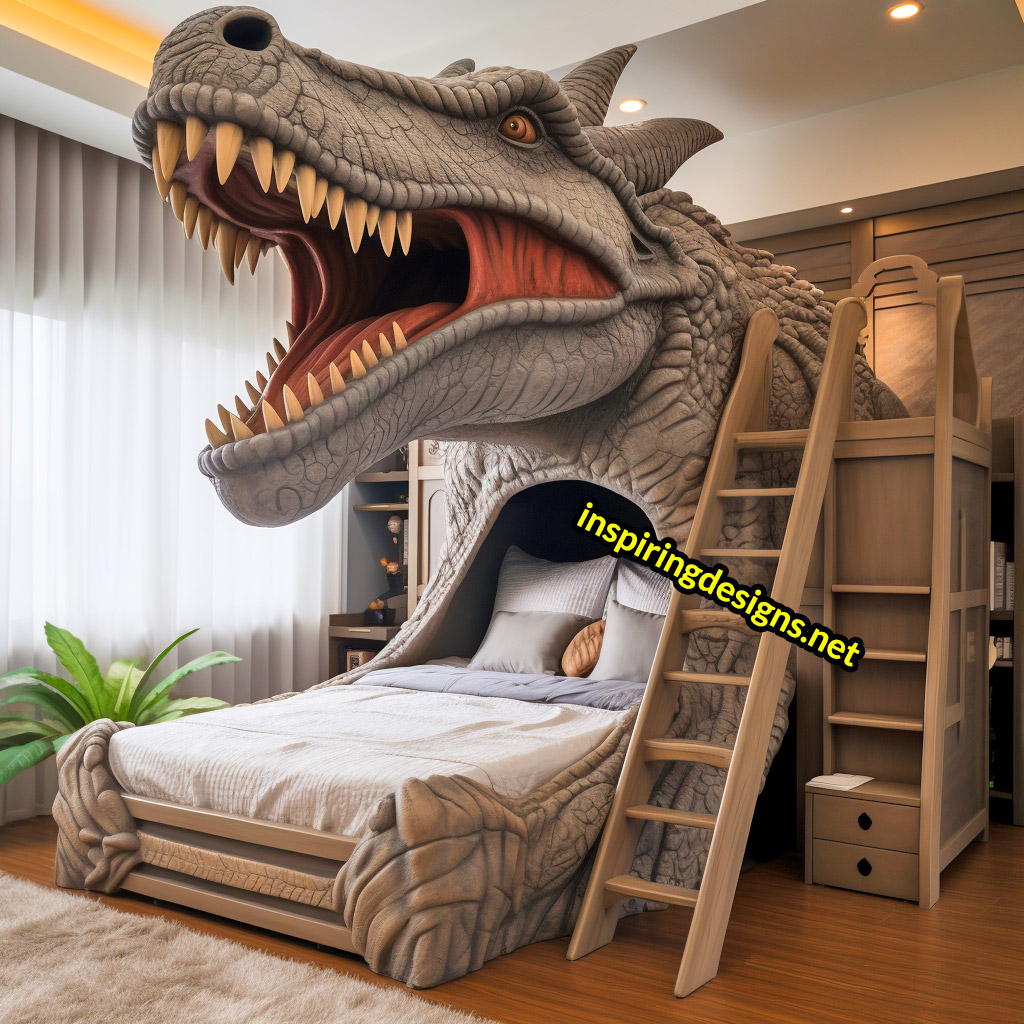 Now, wondering where these fantastical bunk beds would fit best? Think vast, open spaces with themed wallpapers—palm trees, volcanic eruptions, and prehistoric landscapes.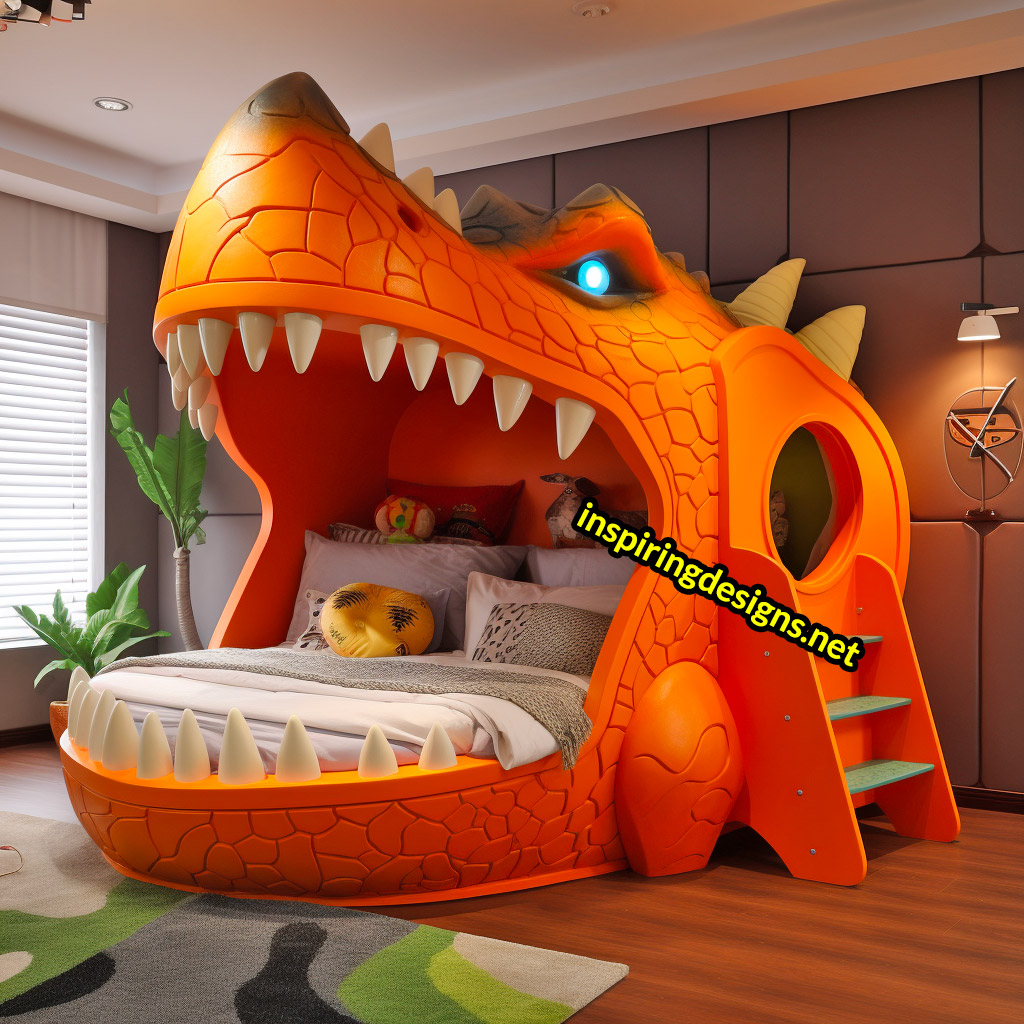 Whether you're embracing a full-blown Jurassic theme or a rustic natural look, the dino-bed fits right in. And if minimalism is your style, let the dino be the star against muted walls.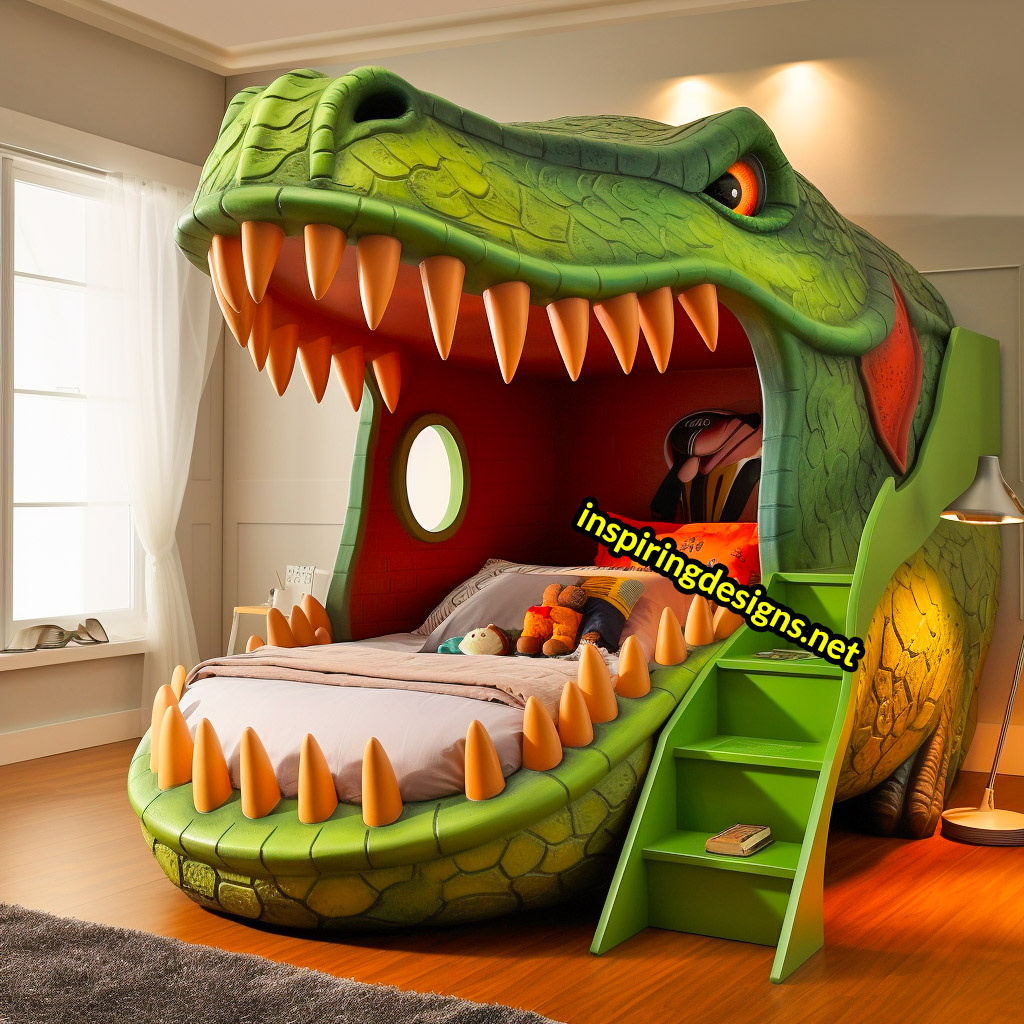 Perfect for dino-loving kids, these beds are a dream-come-true. And they're not just for the young ones. Any die-hard dino enthusiast (age no bar!) would be thrilled.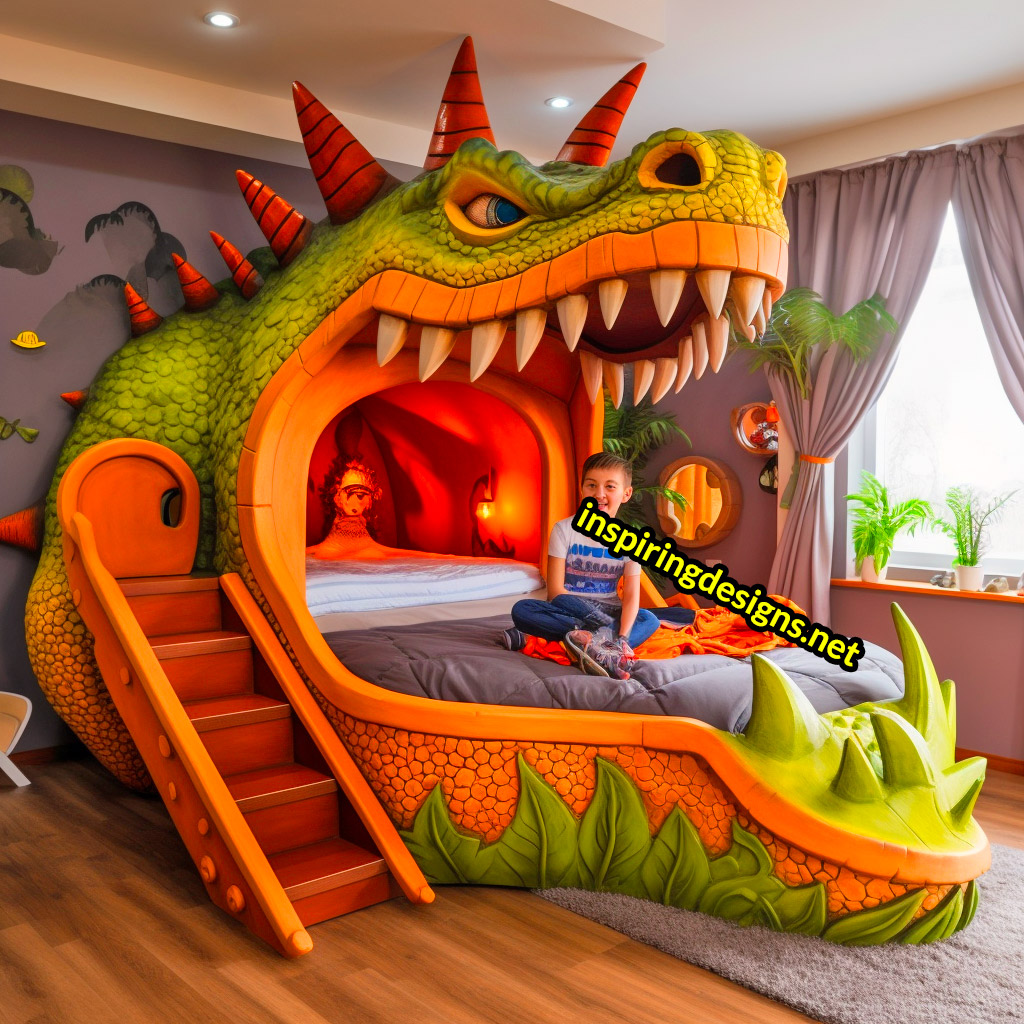 If you're now thinking, "Where can I get one?!", consider reaching out to local furniture designers or artisans. With the right blueprint and imagination, they might just create a unique piece tailored for you.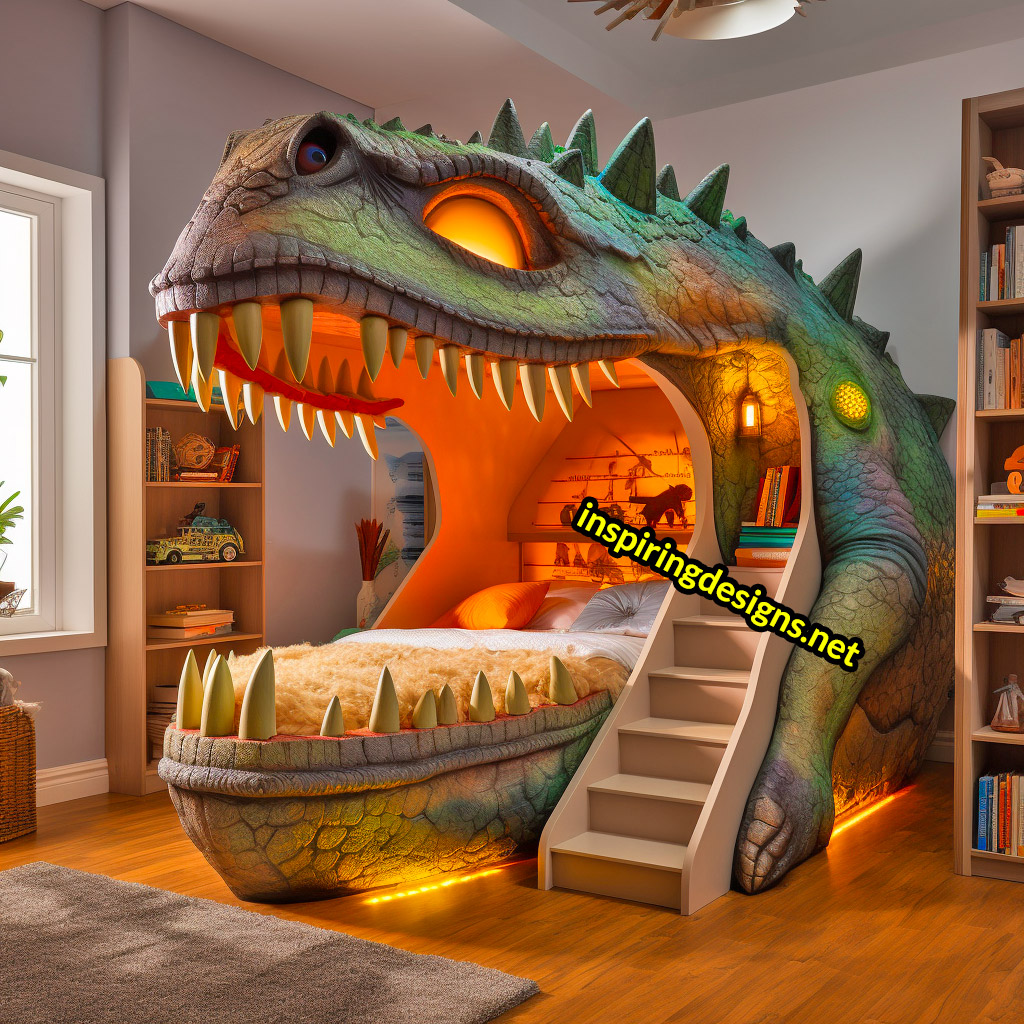 Remember, these are oversized wonders. Ranging from 7-11 feet wide and a towering 8-12 feet tall, they demand roomy spaces.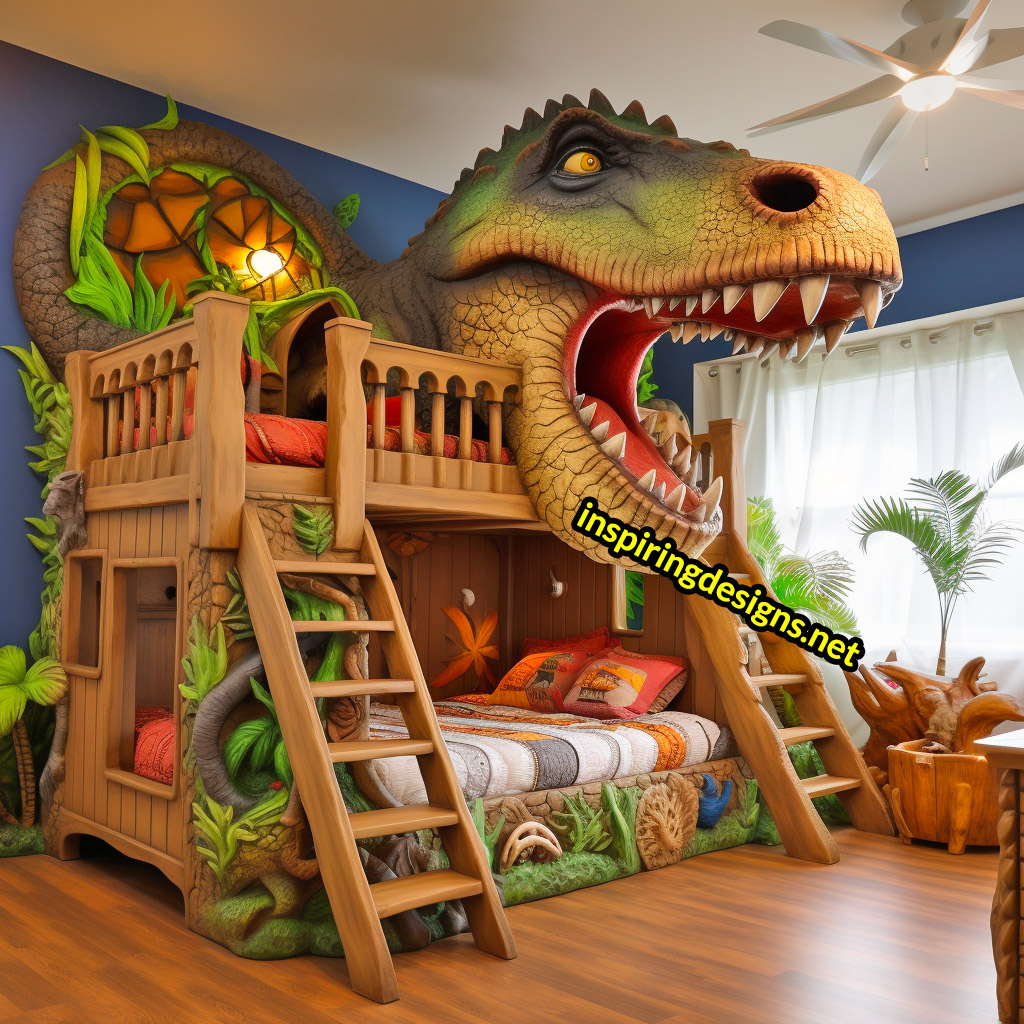 High ceilings are a must. Imagine it: an expansive room dominated by the regal presence of a T-Rex bunk bed. Ah, the drama!
And as for the dent it might make in your wallet? Considering the craftsmanship and uniqueness, estimates suggest you'd be setting aside a sum in the ballpark of $30,000 to $75,000, depending on intricacies and customizations.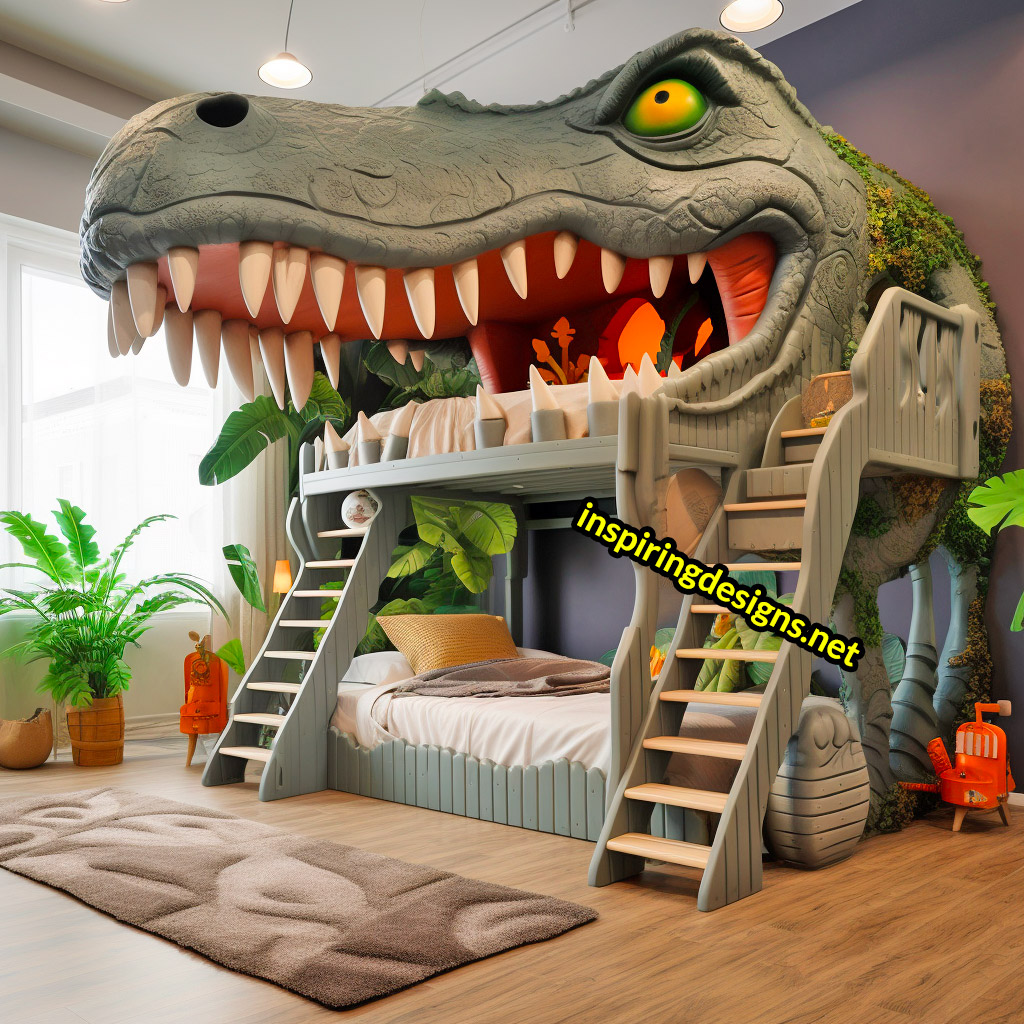 If you ever needed a reason to remodel and supersize a bedroom, this is it. Dinosaurs may have gone extinct millions of years ago, but in the world of quirky interior décor, they're more alive and roaring than ever!