If you've ever thought, "I love my bed, but I wish it could roar," then hold onto your pillowcases, because the universe listened. Dive into the world of oversized, epic beds shaped like wild animals and make every bedtime an adventure!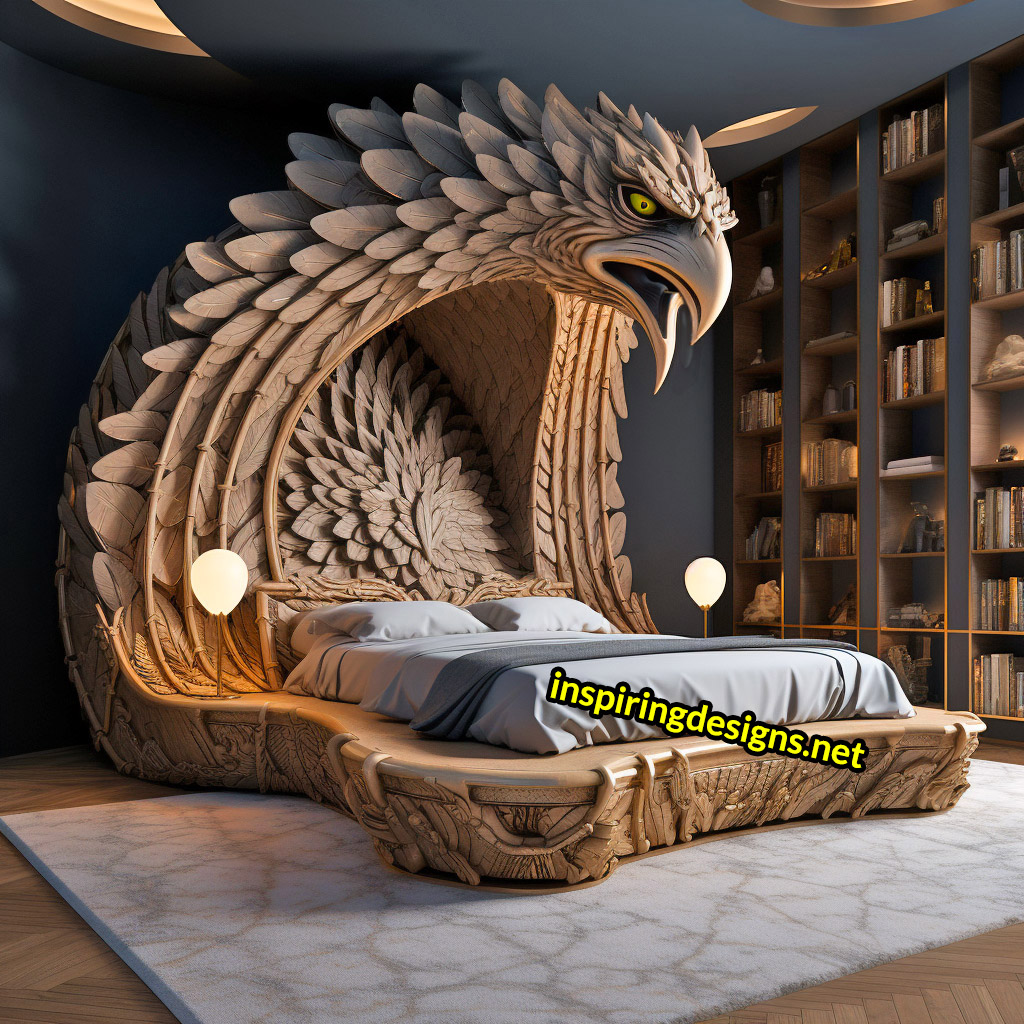 Picture this: A mammoth-sized wooden bear, its eyes gleaming fiercely, poised and ready for a challenge. But wait, it's not just a sculpture; it's your new bed! Yes, these artistically crafted beds are designed to look like fierce animals—bears, wolves, leopards, deer, giraffes, and even more that you might find prowling in the wild.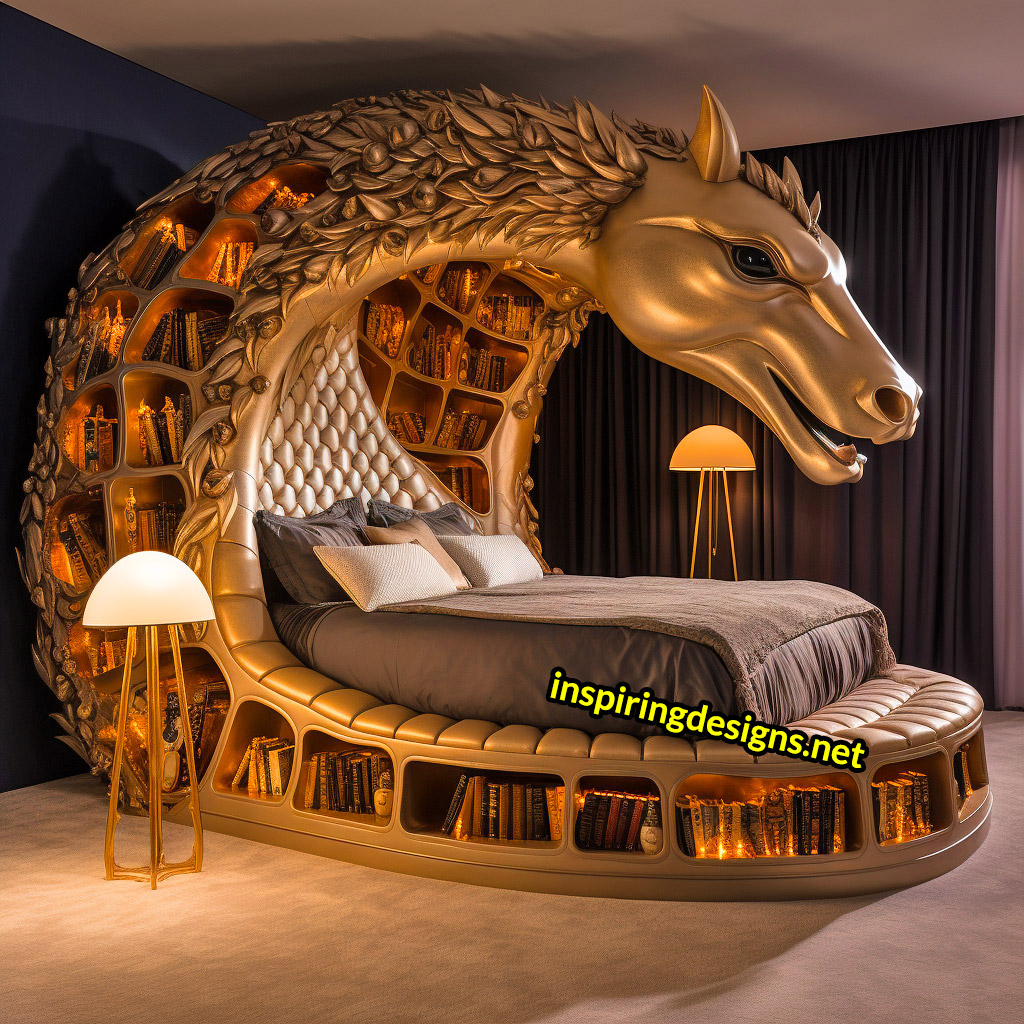 These beds aren't just pieces of furniture; they're giant pieces of art that double as a resting place for the adventurous.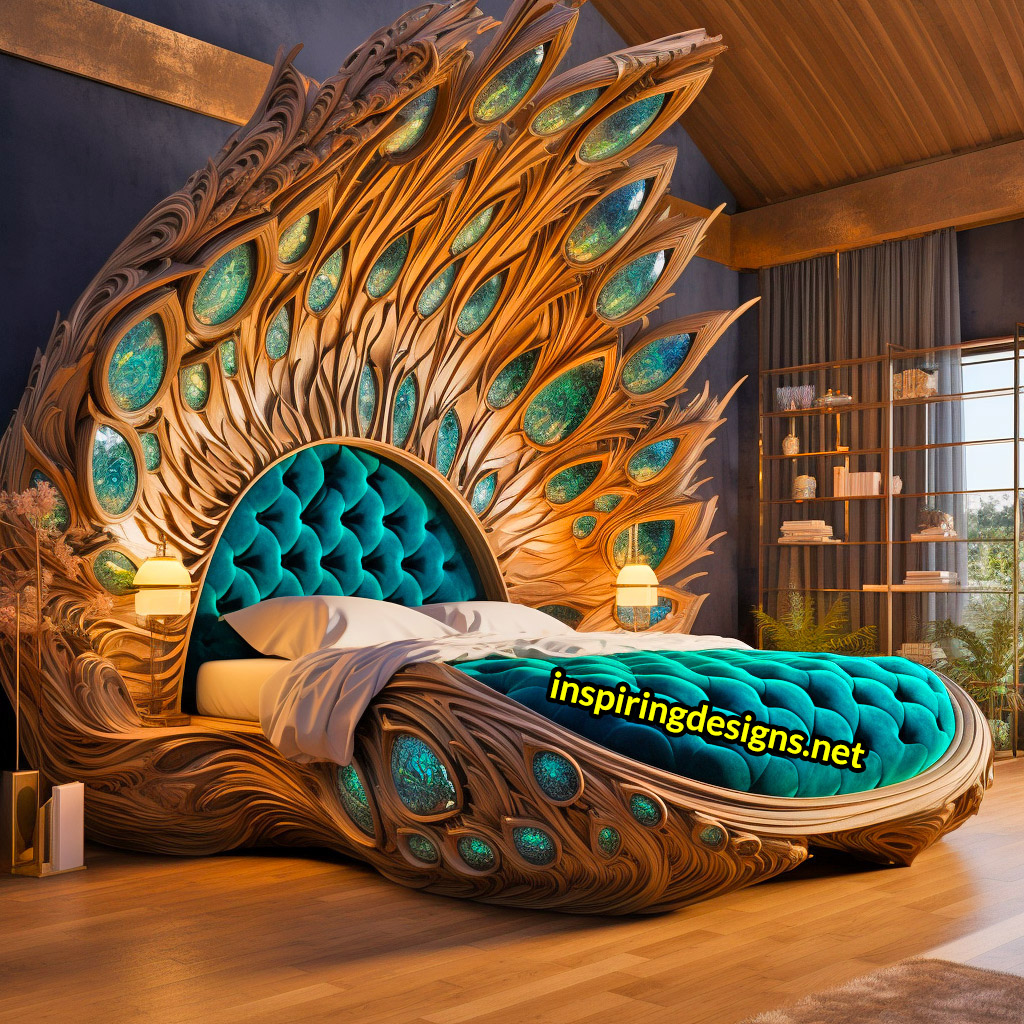 Created using a masterful blend of wood, epoxy resin, and various other materials, the result is an impeccable design that gives each animal a look of being battle-ready and fierce.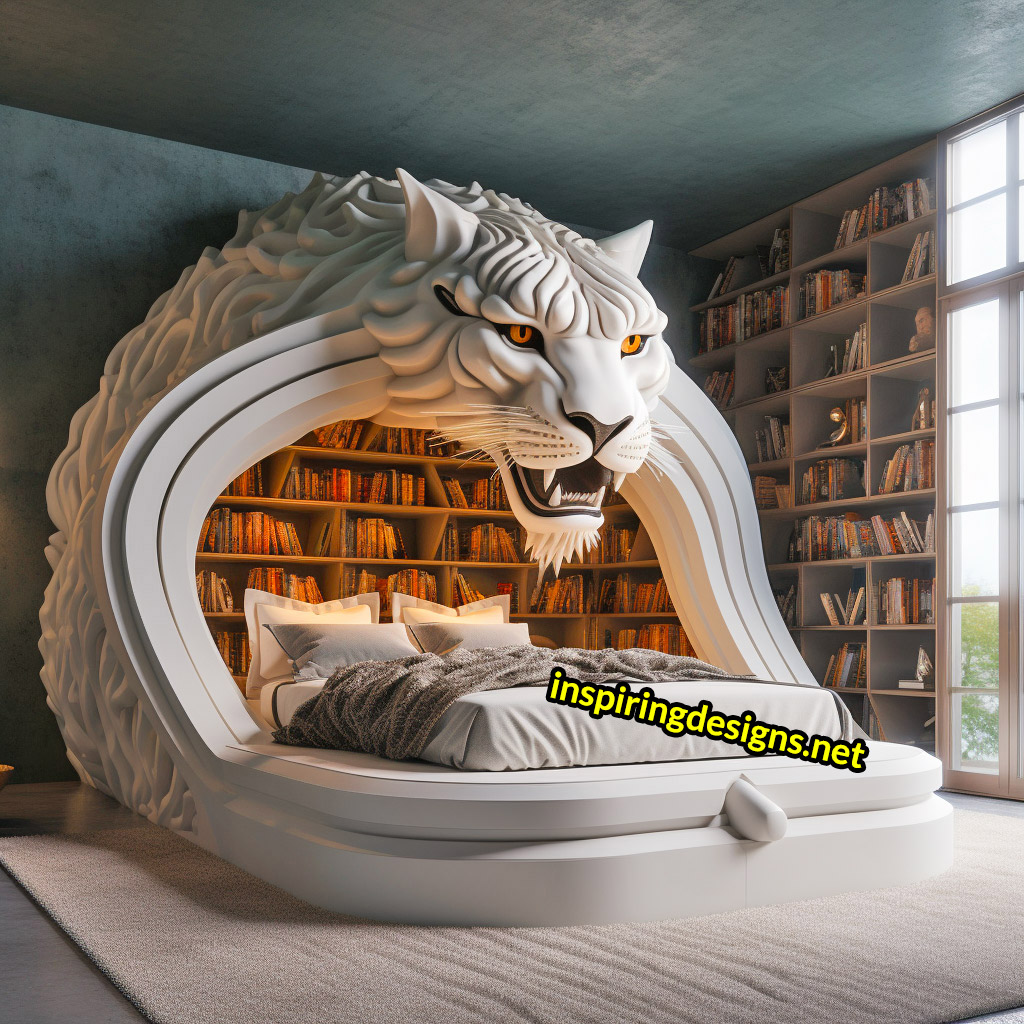 Each bed tells a unique story. Since each one is a one-off creation, no two fierce animal beds are alike. The charm lies in knowing you have a bespoke piece that no one else in the world does. Talk about having a roar of exclusivity!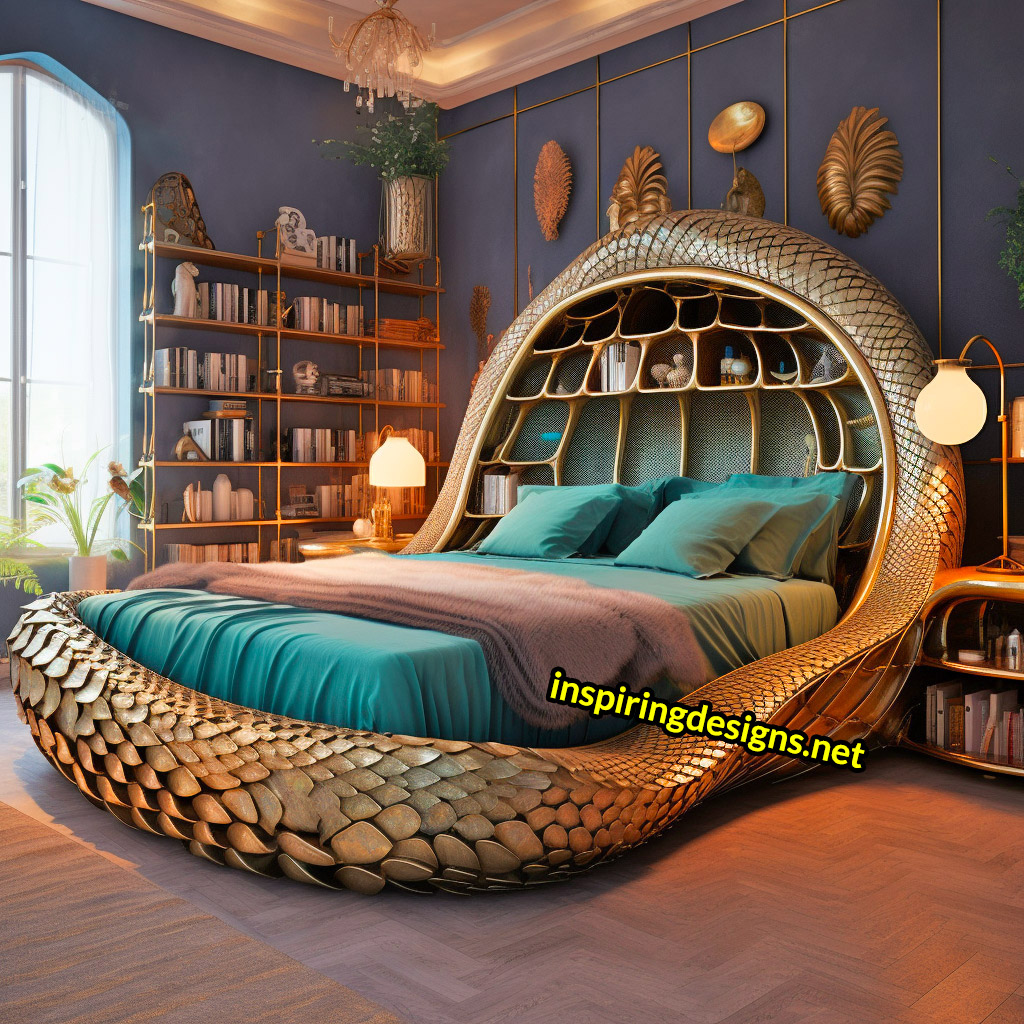 Are you a single man, oozing with confidence, or perhaps one-half of a power couple ready to take on the world together? These beds seem tailor-made for you! Let's be real; nothing screams "I've arrived" louder than sleeping atop a wild beast every night.
Imagine the look on your guests' faces when they walk into your room to find a snarling leopard or a towering giraffe bed. It's a bedroom centerpiece that can't help but be an instant conversation starter. Sleepovers just got ten times more exciting!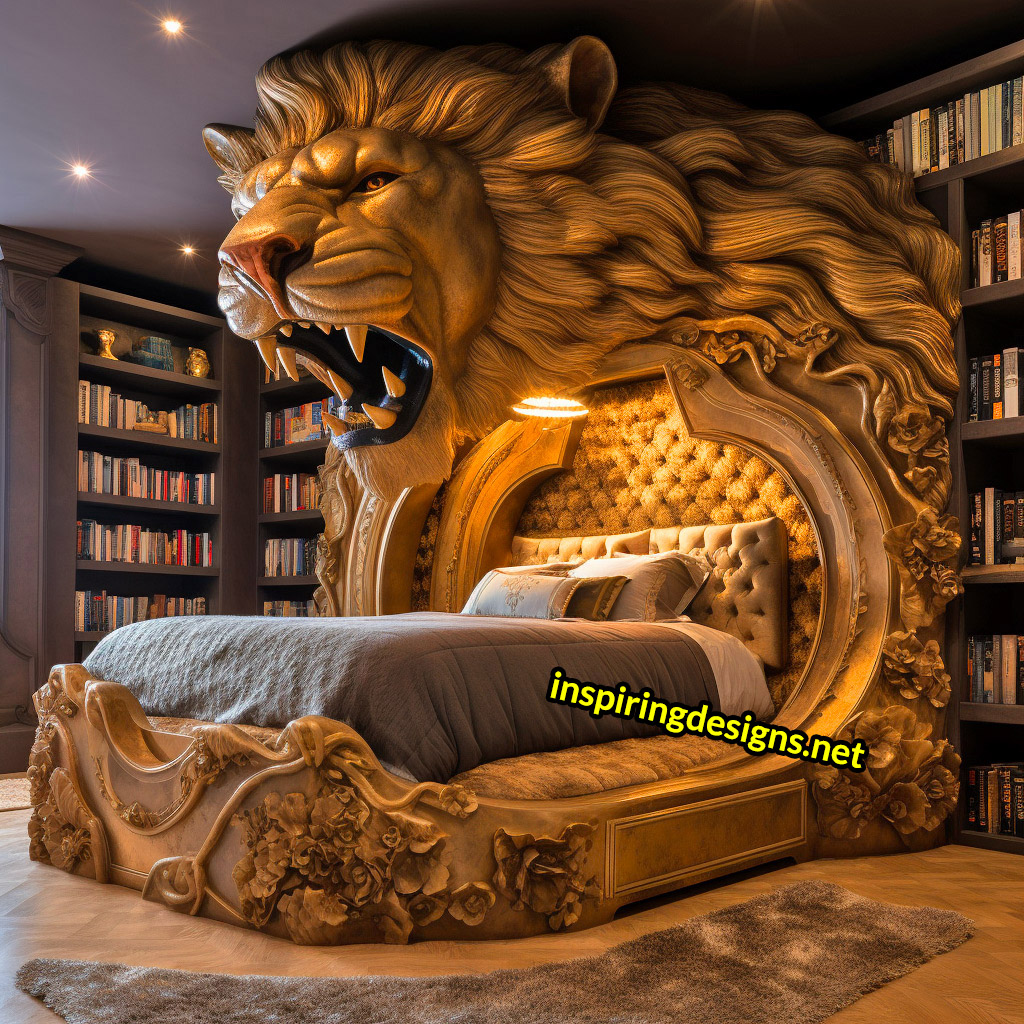 While these beds vary in size, they're designed to accommodate a cozy queen or a luxurious king-sized mattress. However, fair warning: some of these epic creations can measure up to 15 feet tall and up to 9 feet wide. So, you might need to sacrifice that extra wardrobe or nightstand.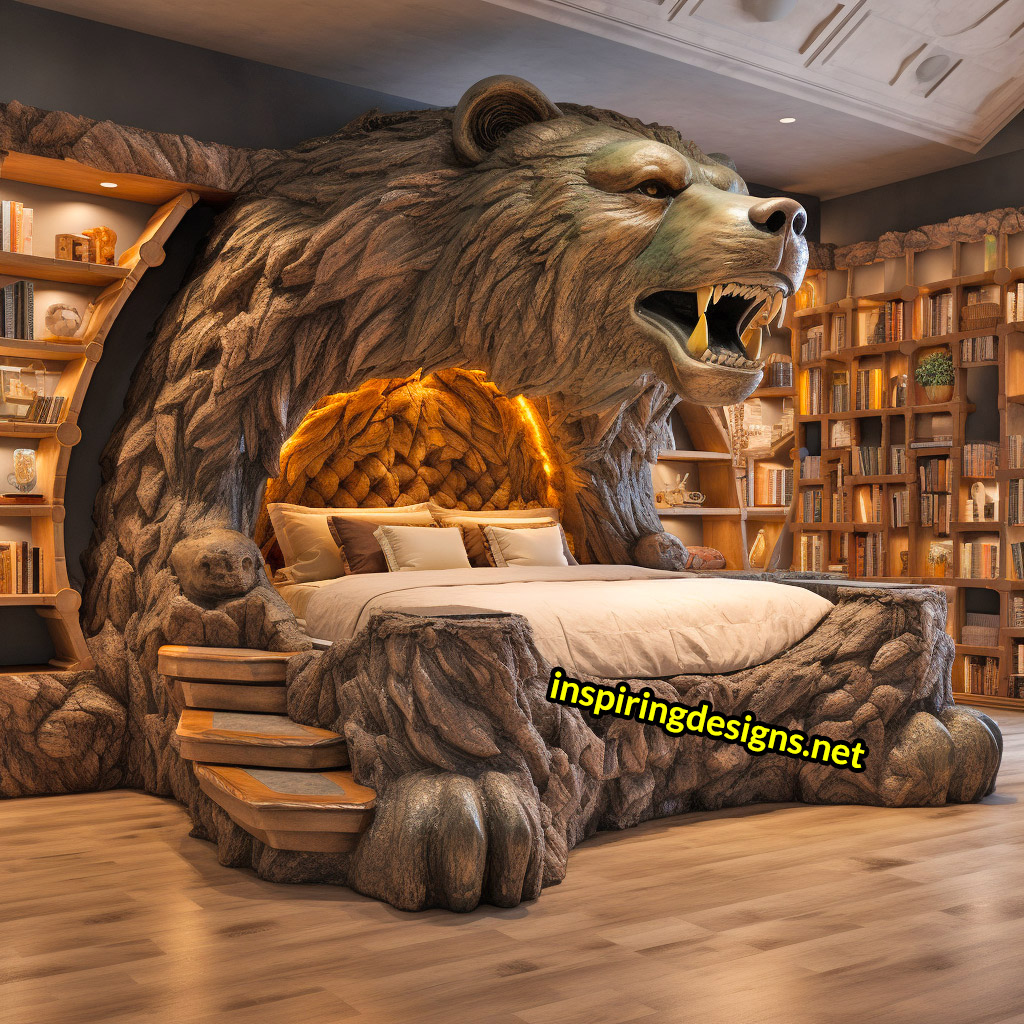 But who's the right fit for such a unique bed? Picture someone who loves luxury, doesn't shy away from being the center of attention, and has a penchant for the unique and eclectic.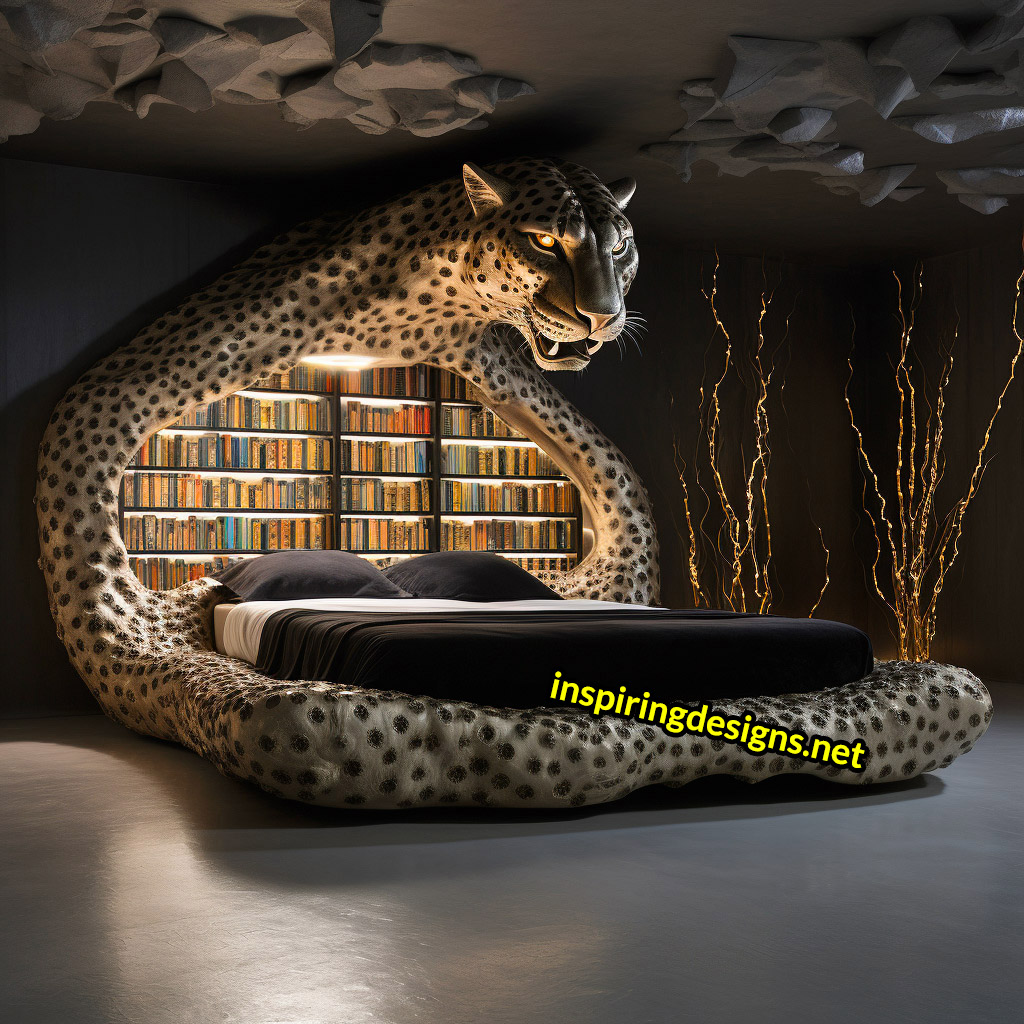 Someone whose interior design aesthetic is as bold as their life choices—think industrial lofts, modern spaces with high ceilings, or rustic villas that accentuate the raw charm of these beds.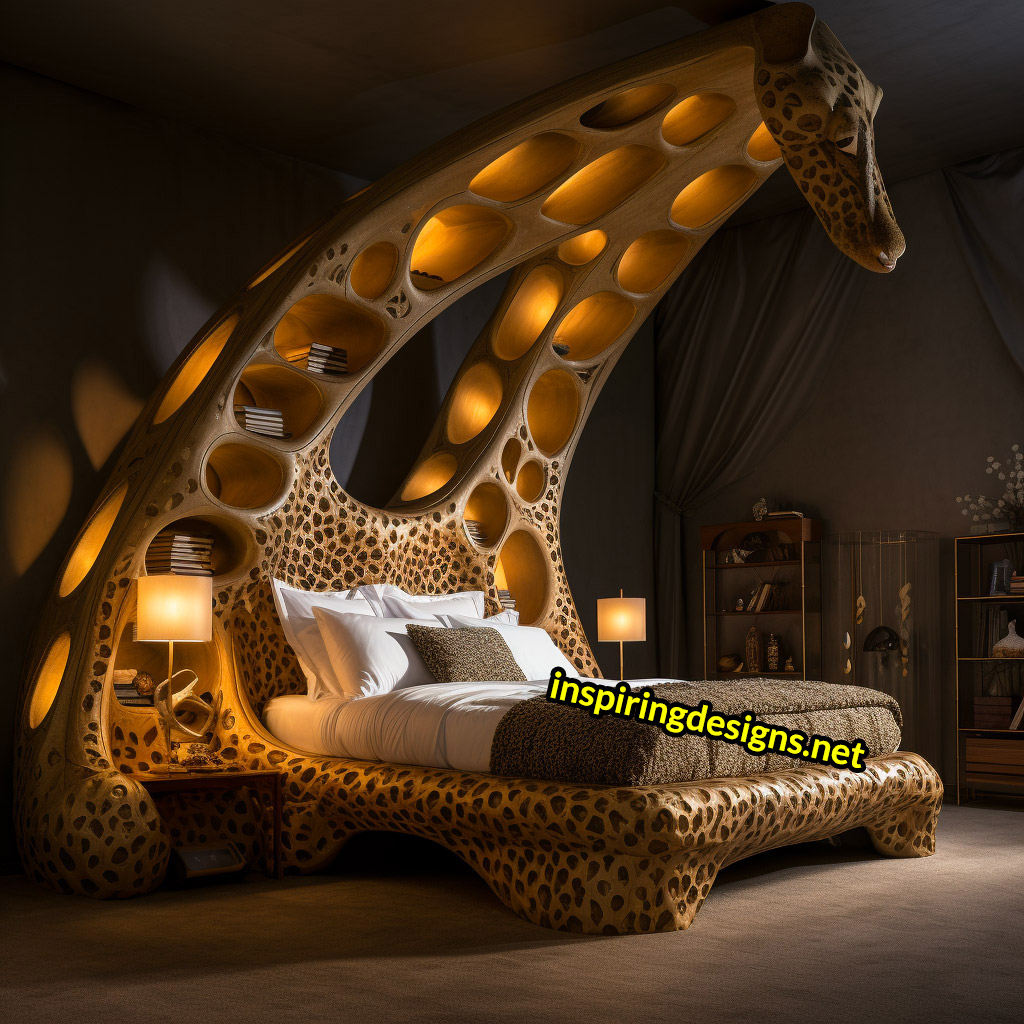 Given the grandeur of these beds, they're best suited for spacious rooms. The sheer size and detail deserve center stage, so smaller bedrooms might feel overwhelmed. Ideally, go for minimalistic decor, allowing the bed to shine and become the undisputed king (or queen) of the room.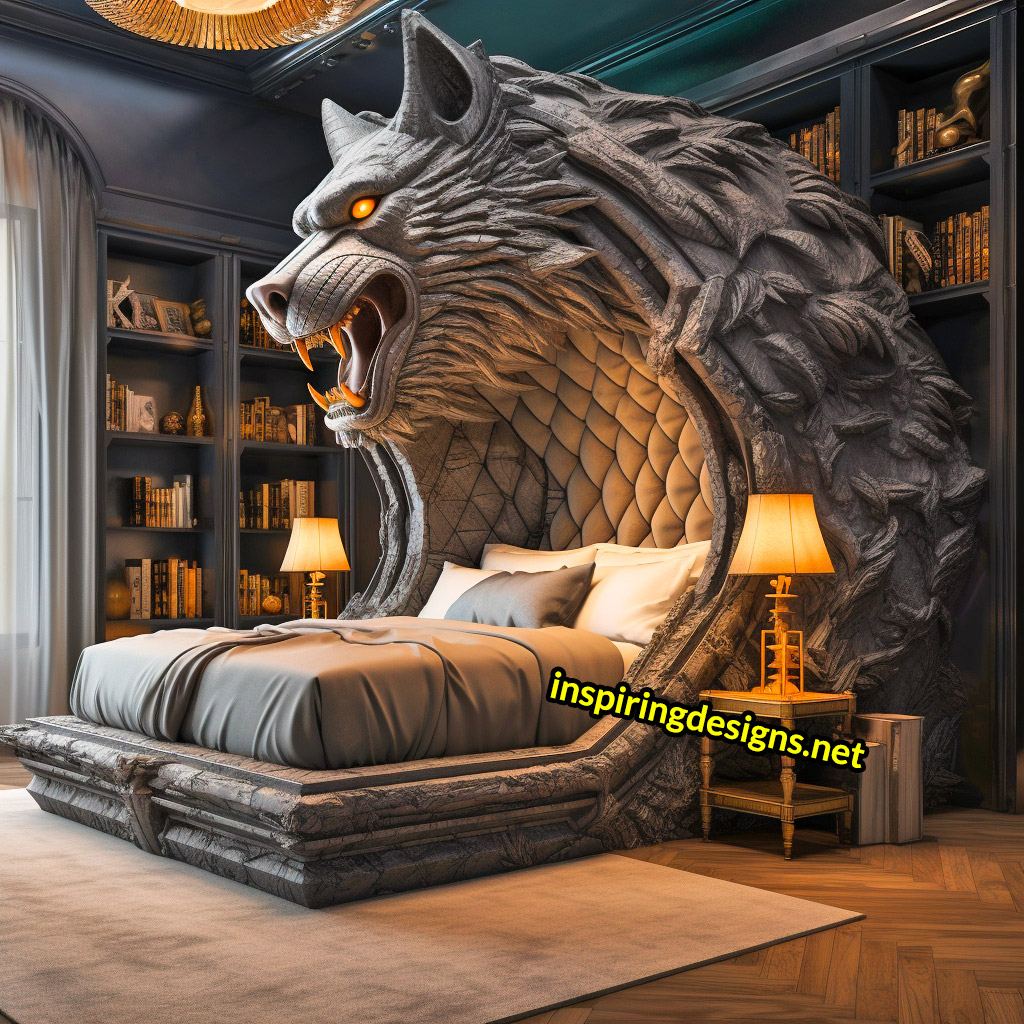 When it comes to the perfect interior setting for these beds, think "glam meets wilderness." Rich, dark tones coupled with plush carpets or wooden floors and accent lighting would play up the bed's design. Perhaps, throw in a faux fur rug or some tribal patterned cushions for that perfect wild touch.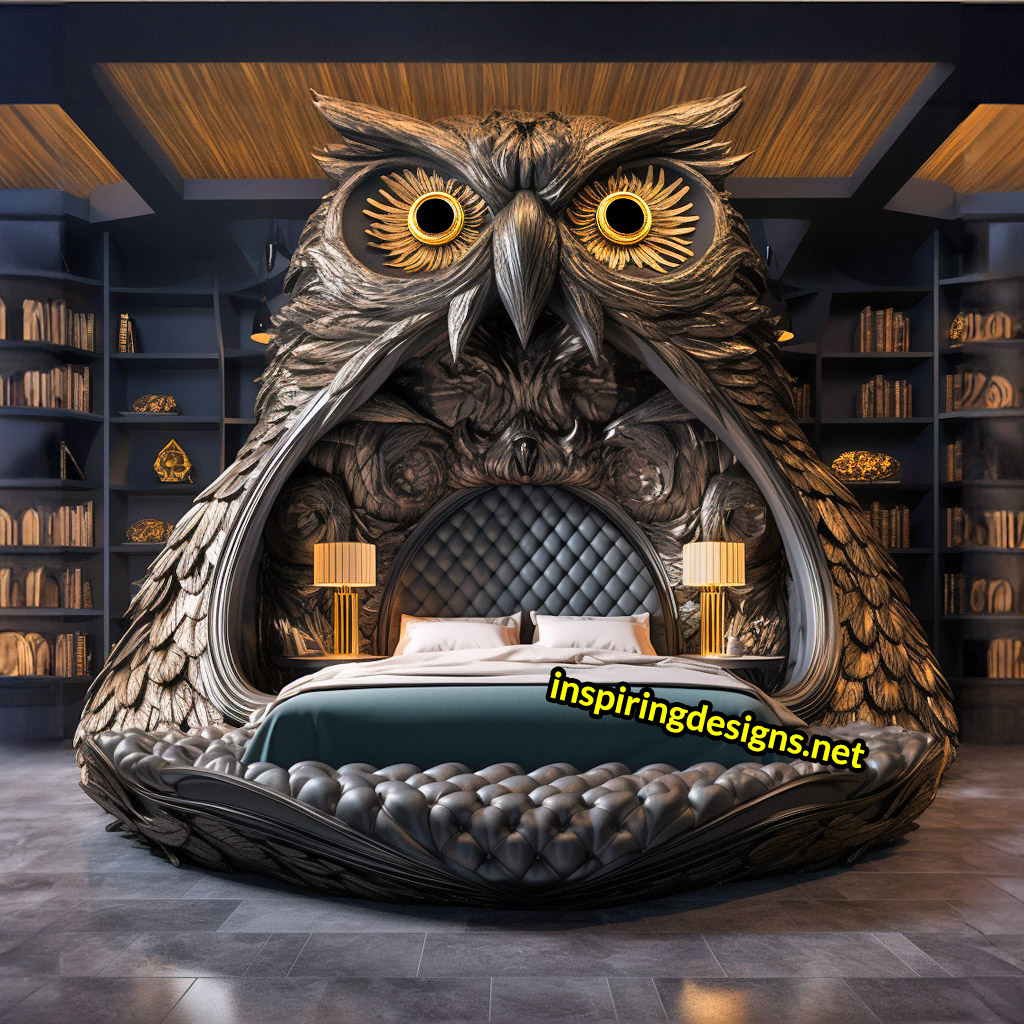 These oversized, animal-shaped beds are more than just a place to sleep; they're a lifestyle statement. It's where art, design, and luxury converge to offer an unparalleled experience. It's for those who believe that bedrooms aren't just for rest but for making a statement.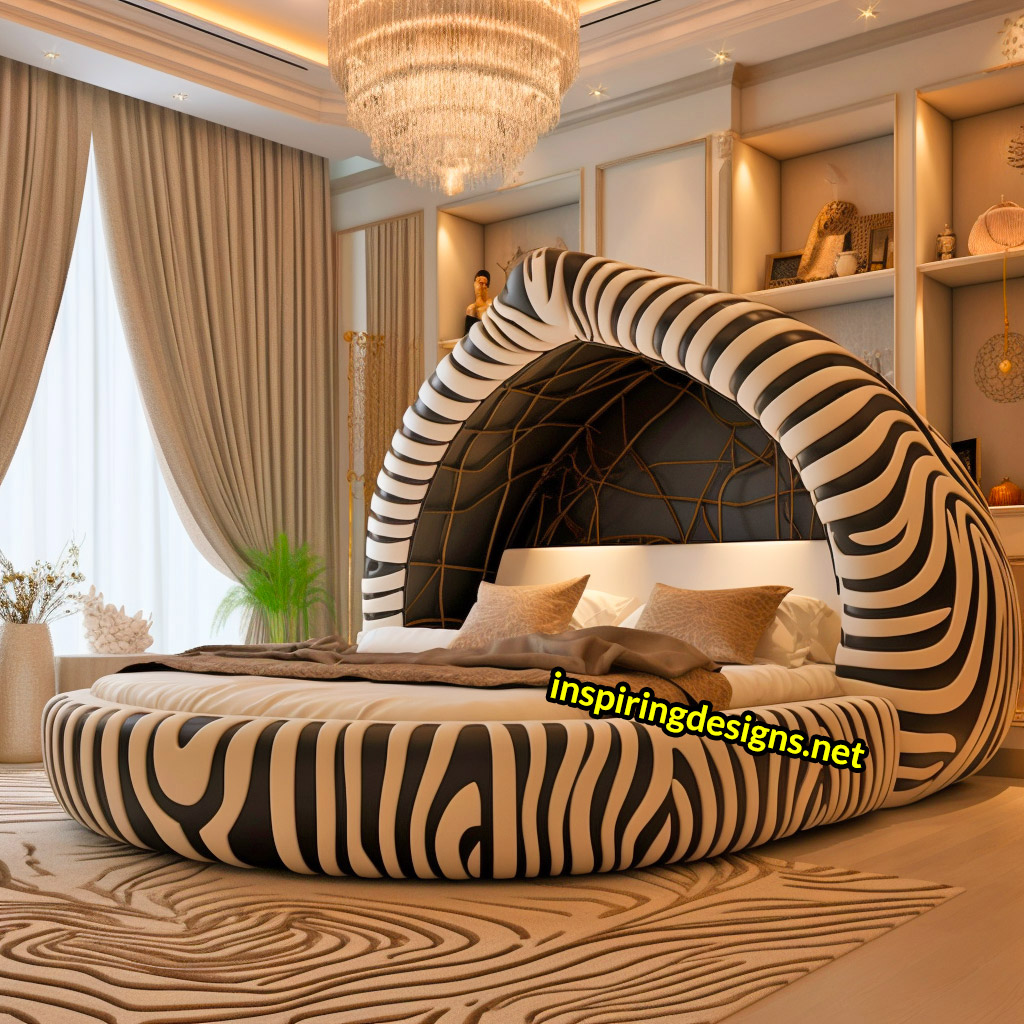 Sleeping on one of these is akin to conquering the wild—every single night. So, are you ready to bring the wild into your bedroom and be the talk of the town? Because every dream deserves an epic setting. And there's nothing more epic than sleeping atop a fierce wooden beast. Sweet dreams, wild heart!