If you're a motorcycle enthusiast and a Harley Davidson aficionado, the next statement will hit the perfect chord. Imagine owning a coffee table that pays homage to your favorite bike brand in the most extraordinary way.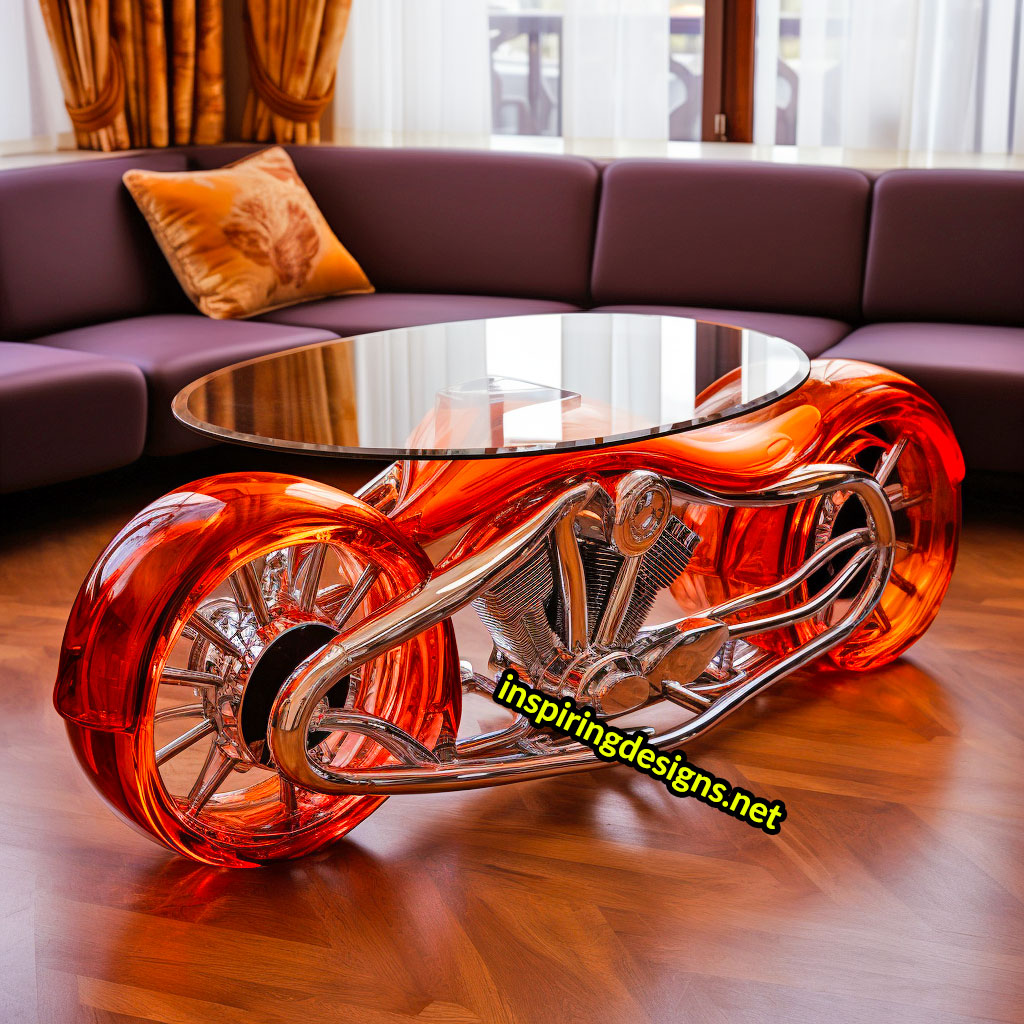 Picture this: A Harley Davidson, not on the roads but right in the heart of your living room, holding your morning brew, favorite magazine, or evening snacks. Now, this isn't just a miniature model of your favorite Harley, but a coffee table meticulously crafted to resemble the real deal. This means a sheet of sleek, polished glass lies horizontally across the bike's frame, transforming the iconic motorcycle into a functional piece of furniture.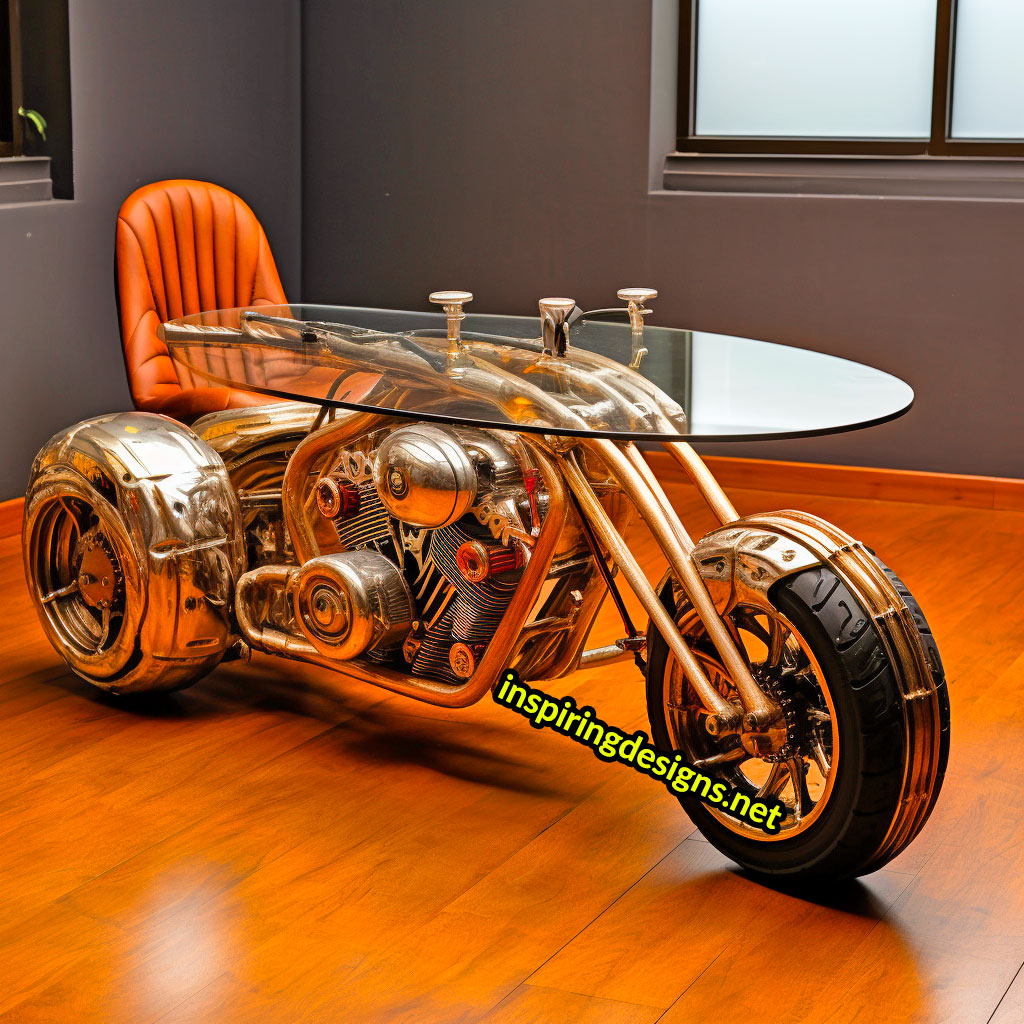 Where does the magic start? Genuine motorcycle components breathe authenticity into these designs. From seats worn in by riders of yore, to the rustic carburetors, classic mufflers, the unmistakable handlebars, and even the hardy kickstands — these parts hail from real motorcycles.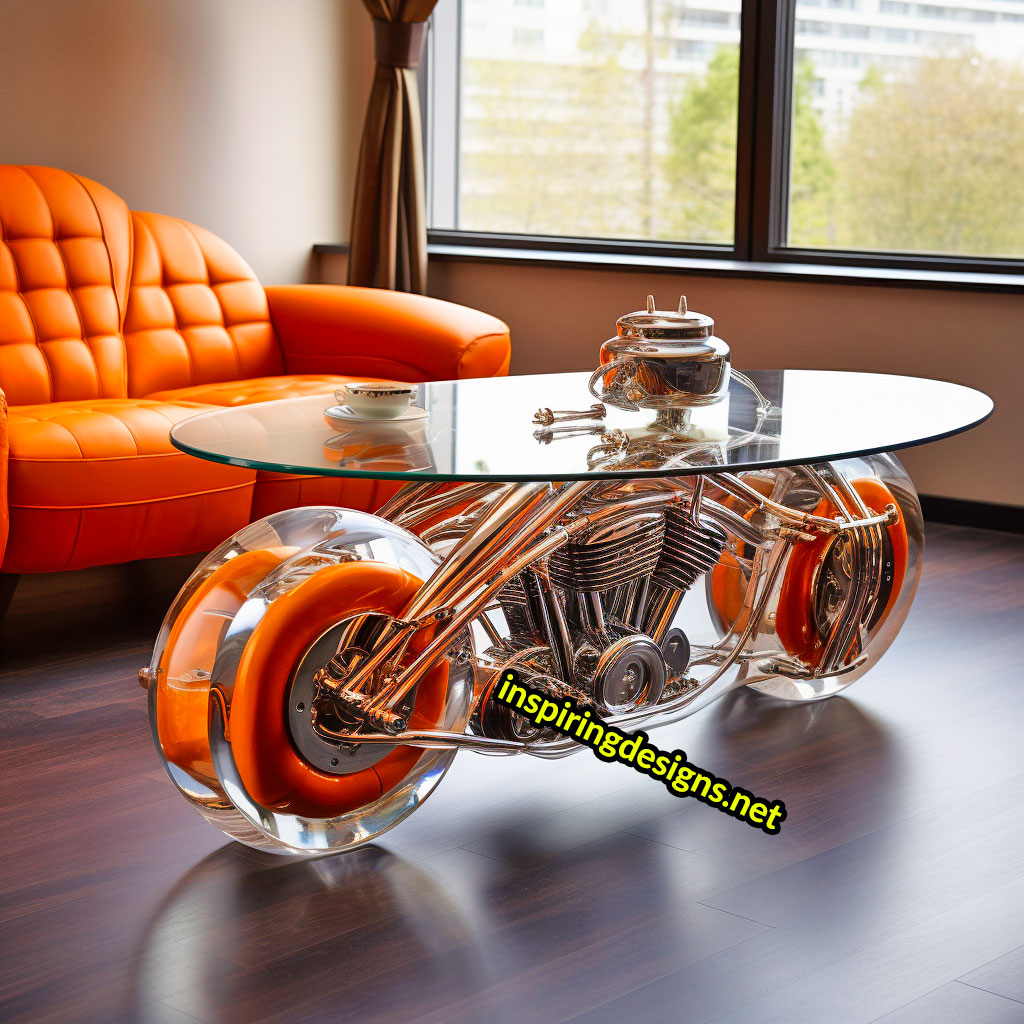 These authentic parts mesh seamlessly with the new elements, ensuring each table is not just a reflection of your love for Harleys but also a testament to the craftsmanship that goes into repurposing and creating these masterpieces.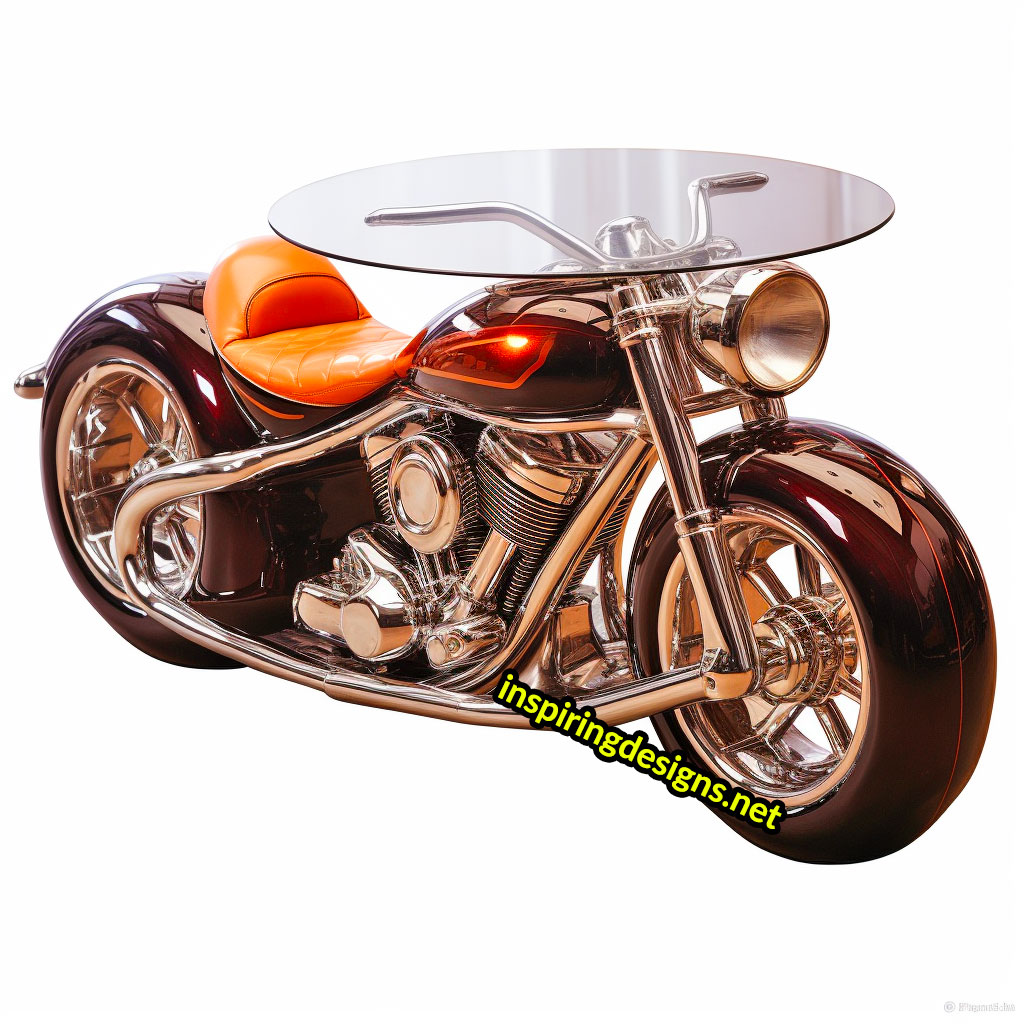 And, because each Harley Davidson motorcycle coffee table is made-to-order, no two pieces are ever the same. Each table narrates its own story, making it truly one-of-a-kind, much like the person who'd own it.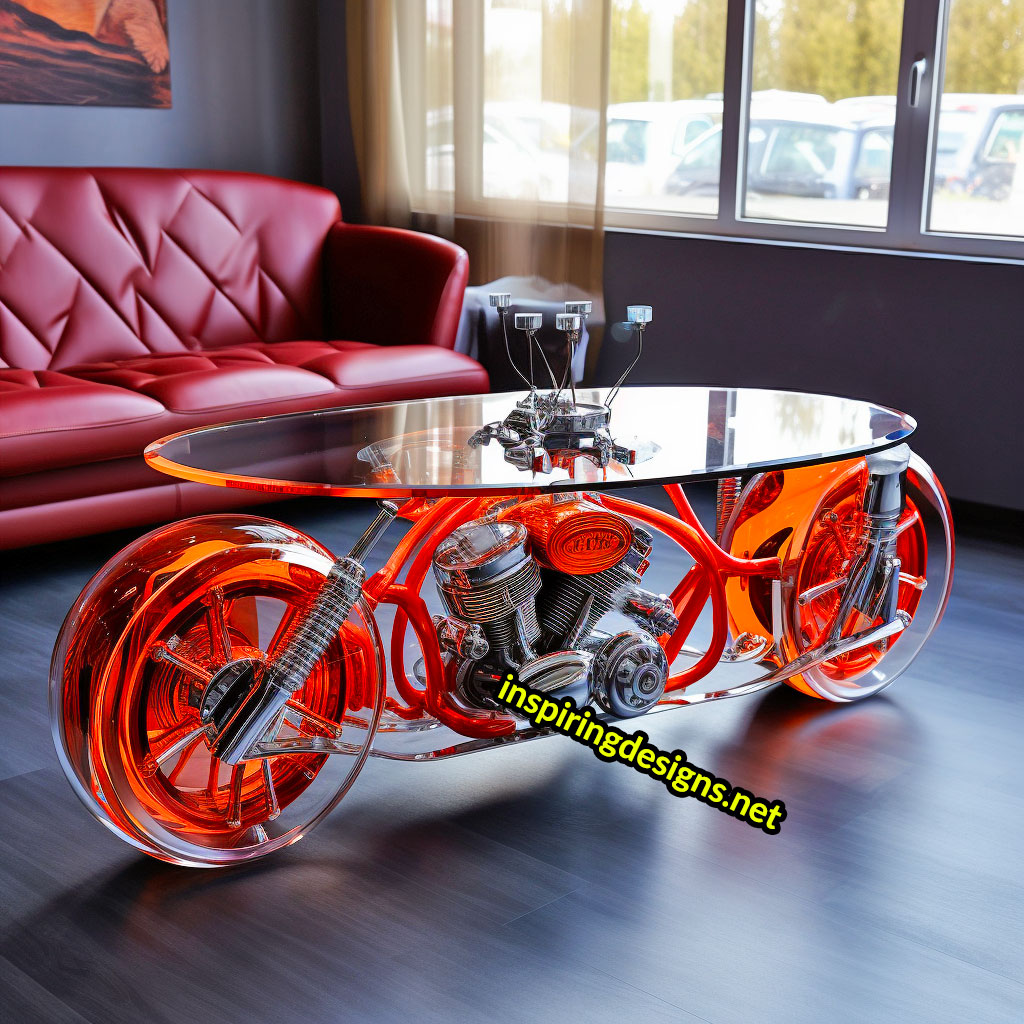 So, you might be wondering, what are the other components that complete this work of art? Well, besides the original motorcycle parts, the design incorporates various materials, sometimes even wood.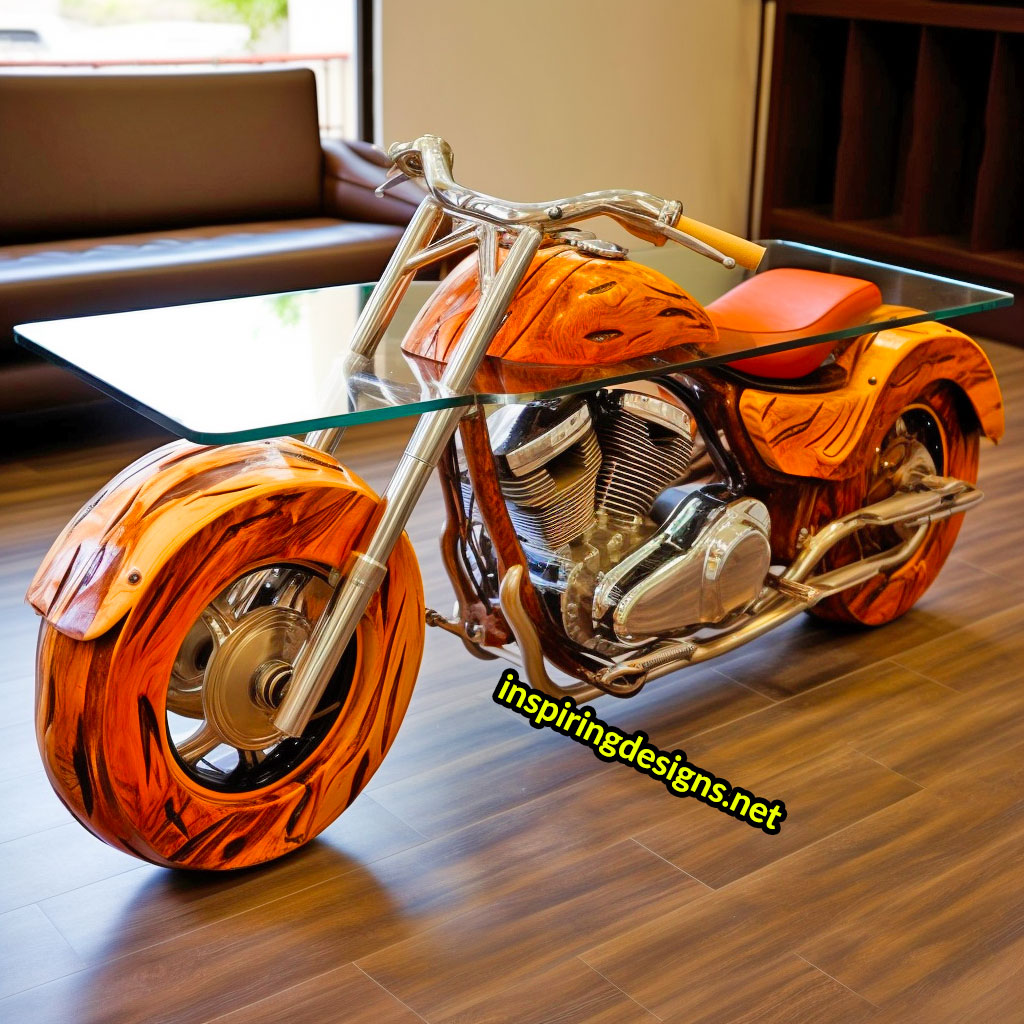 From high-quality plastic and rich wood to sturdy metal, these materials come together to reproduce the iconic silhouette of a Harley. This balance ensures durability without compromising on the classic Harley aesthetic.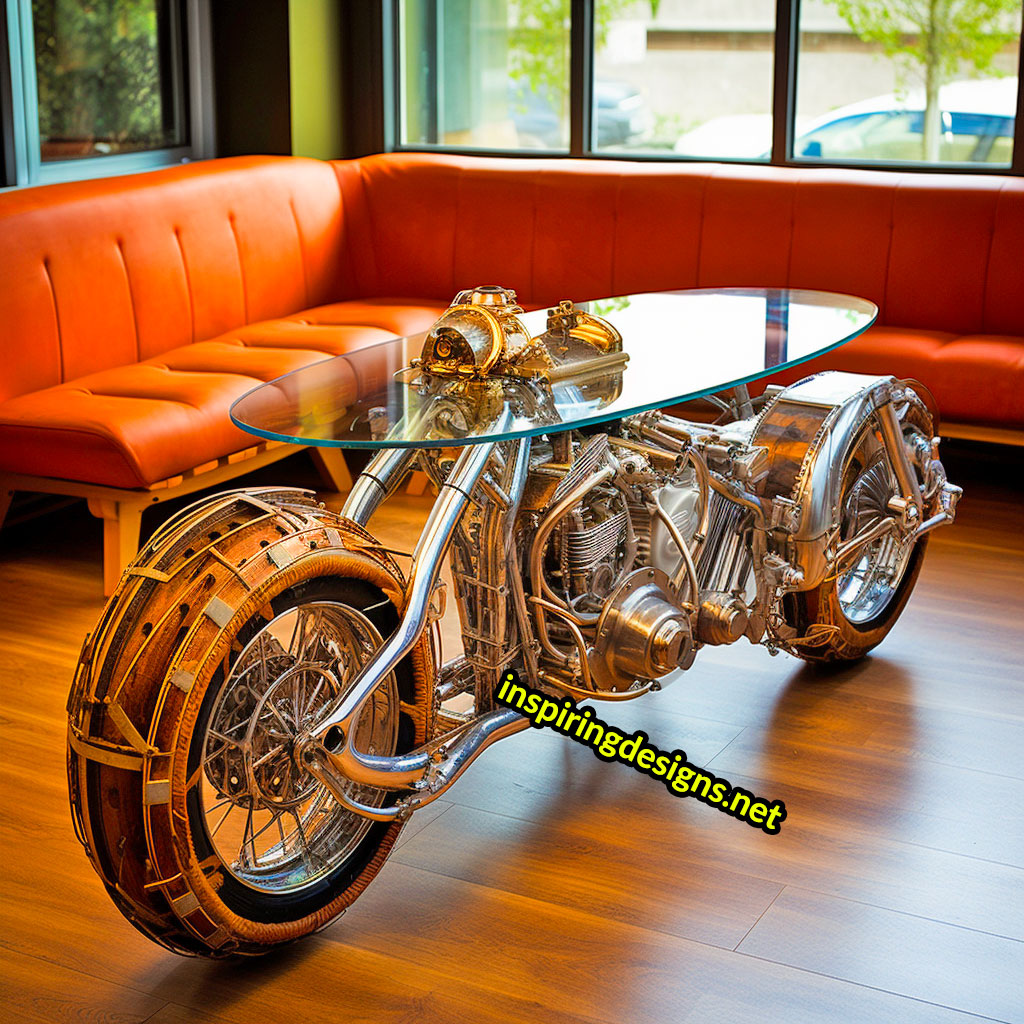 Undoubtedly, such a unique coffee table becomes more than just a piece of furniture; it's a statement. Guests won't be able to resist commenting or asking about it. As they reach out for a drink or a snack, be prepared for the inevitable, "Where did you get this from?" or "How was this even made?" It's the perfect conversation starter, combining the thrill of the open road with the comfort of home.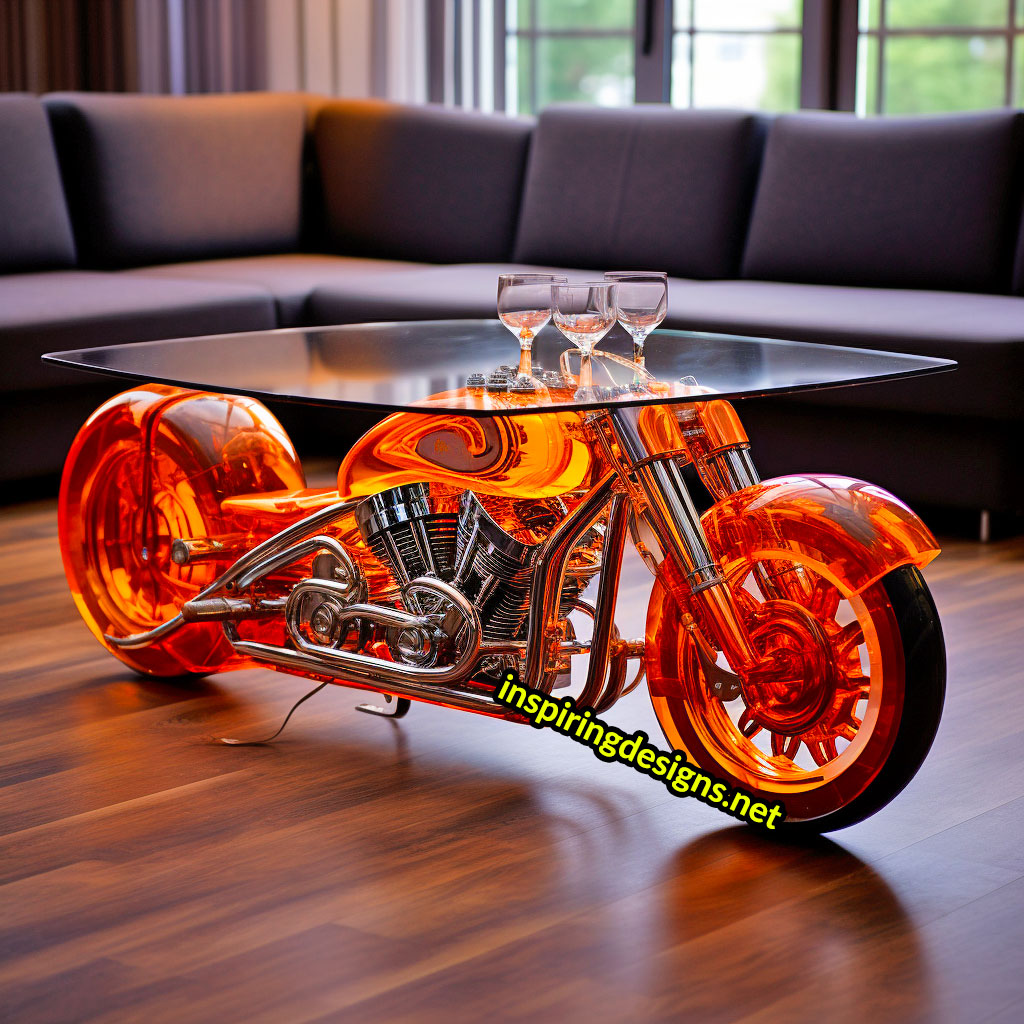 Now, for those who love a splash of color, the options are seemingly endless. While many may prefer the classic black or chrome that most associate with Harleys, there's a palette to cater to every whim and fancy. From flaming reds and deep blues to pristine whites, there's a hue for every mood and room decor.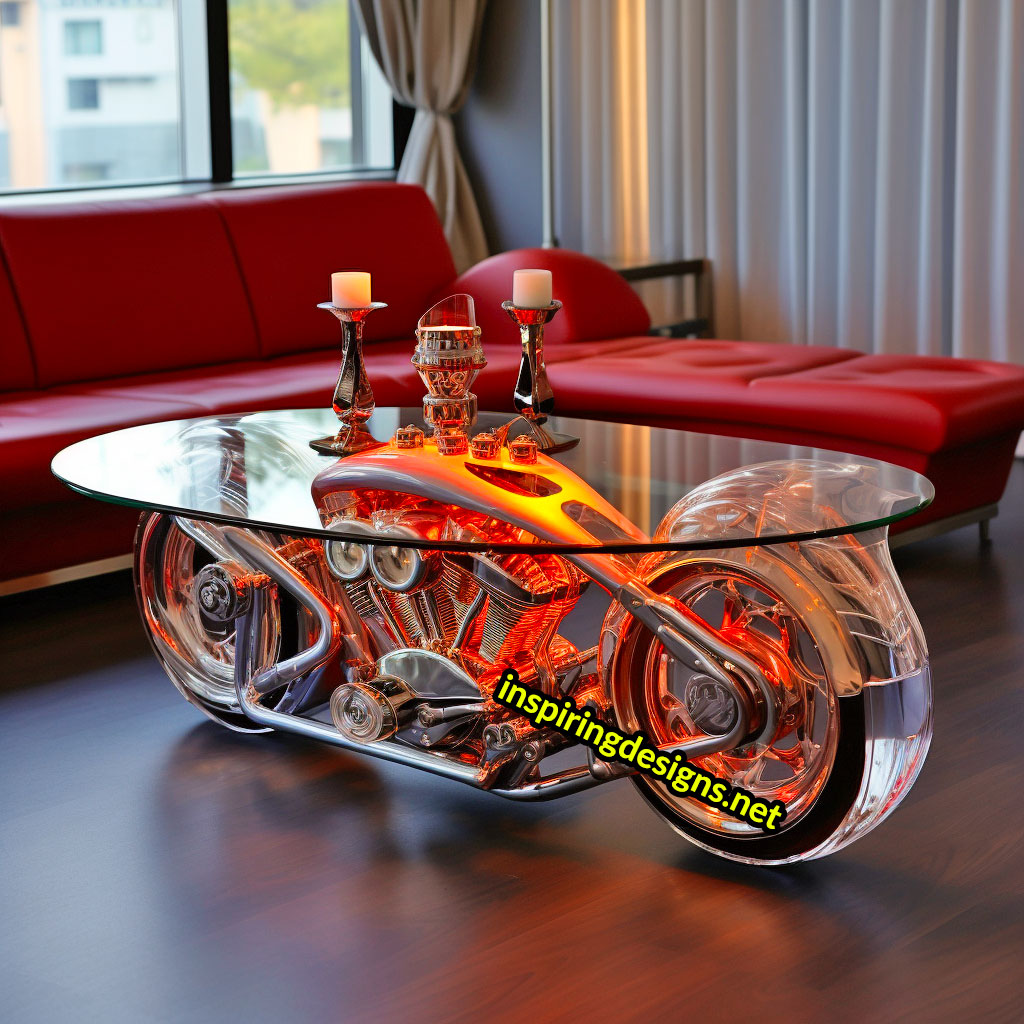 In terms of dimensions, the base mirrors that of an actual motorcycle. The robustness of the base perfectly complements the expansive glass surface that can span anywhere between 2 to 6 feet. Whether you have a cozy nook or a sprawling living area, there's a Harley Davidson motorcycle coffee table ready to rev up your space.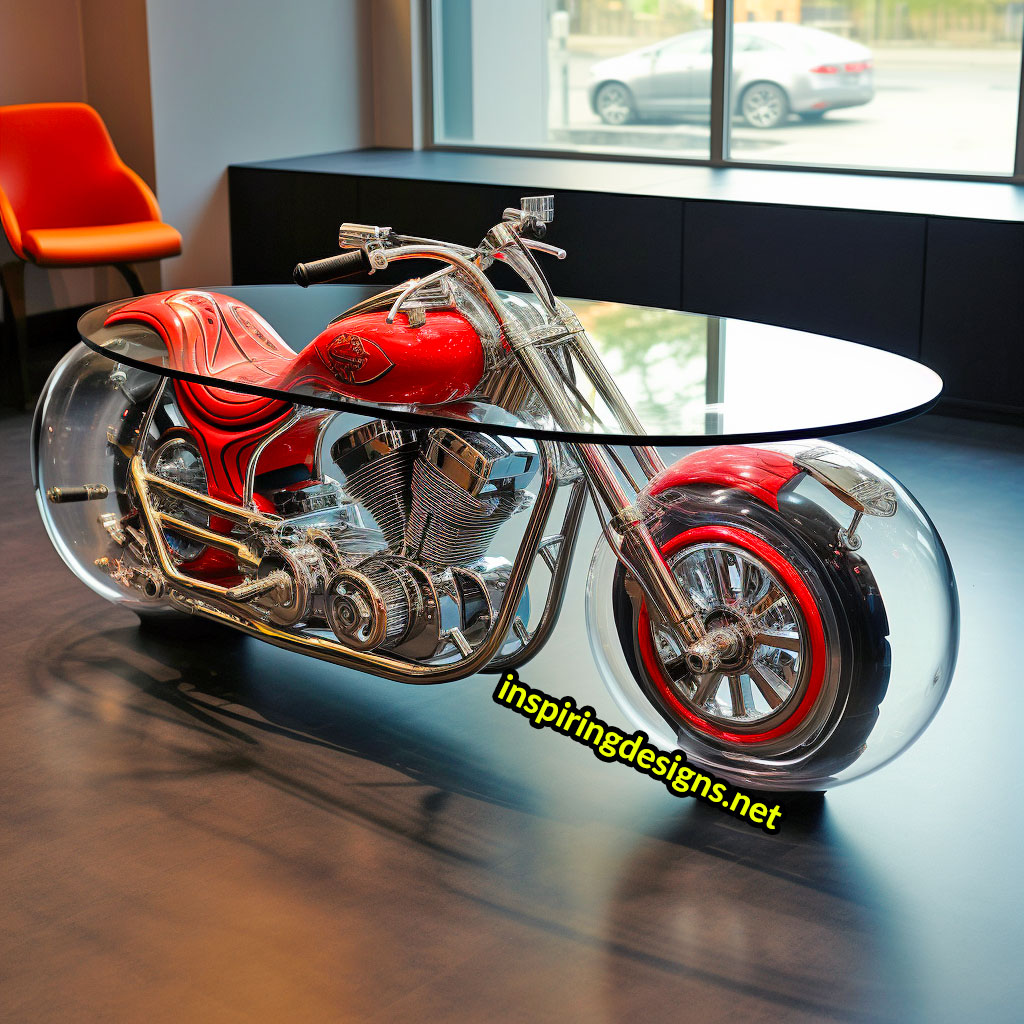 For the DIY enthusiasts out there, here's an idea that could set your heart racing. If you have an old motorcycle collecting dust, why not transform it into a centerpiece for your living room? With some creativity, a sheet of glass, and perhaps a bit of professional help, you could give your old bike a new lease on life.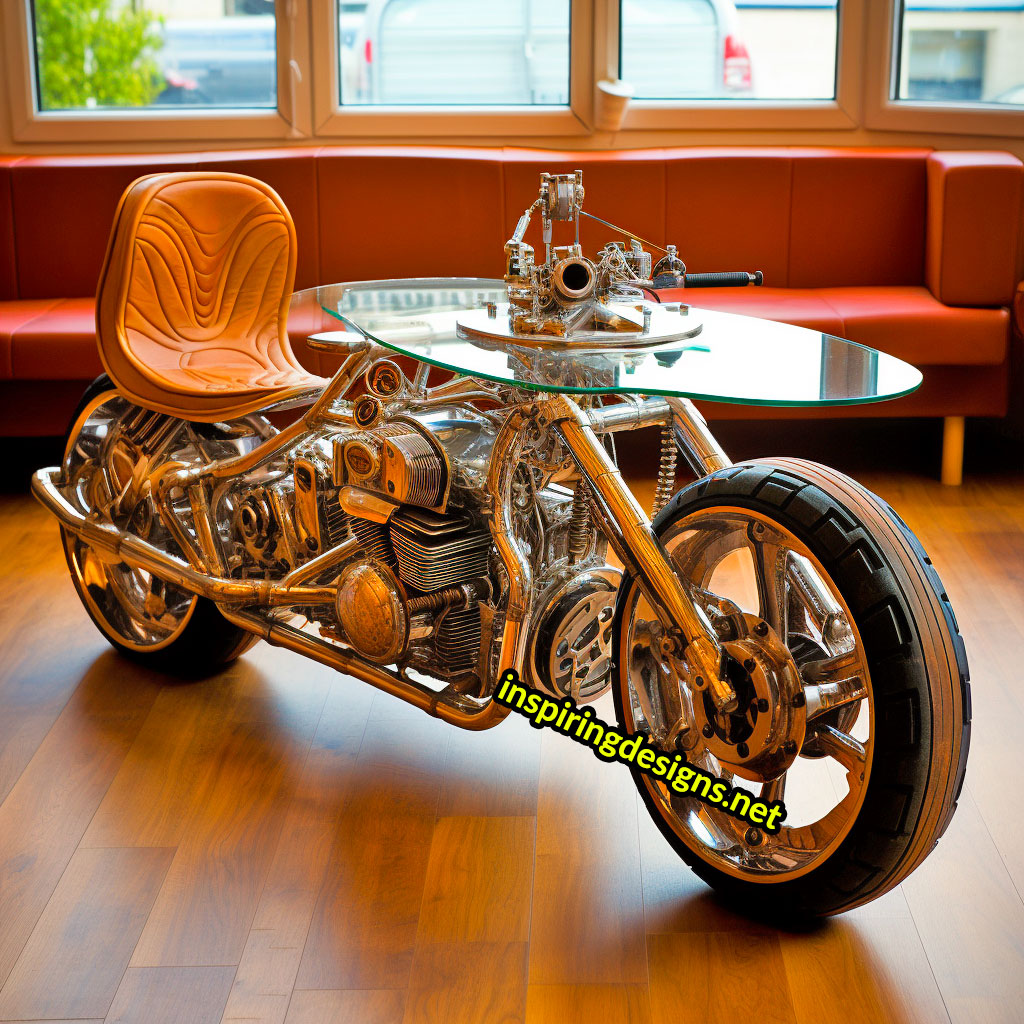 In essence, these Harley Davidson motorcycle coffee tables are not just tables; they're an experience. A confluence of passion, design, and functionality, they epitomize the spirit of the iconic brand and the undying love of its fanbase.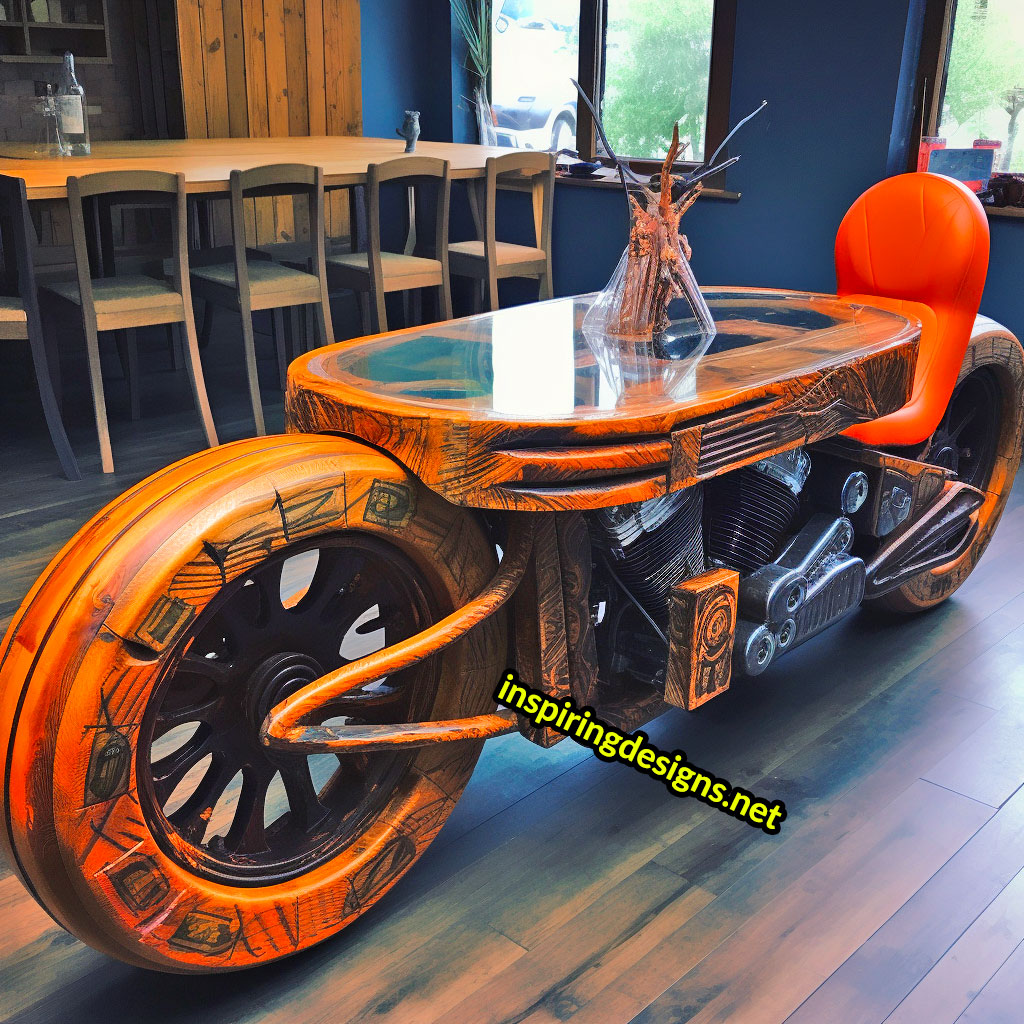 Whether you're a motorcycle enthusiast, a home decor connoisseur, or someone seeking that unique piece that'll be the talk of the town, this is your pit stop. Every glance towards it will remind you of the free spirit of the road, the wind against your face, and the roar of the engine beneath. After all, isn't it about time our homes reflected our passions as intricately as our hearts do?