Imagine merging the untouched serenity of nature with the sleekness of contemporary design in the heart of your kitchen. This is precisely what the fusion of real grass, epoxy, glass, and wood offers to nature lovers looking to add a touch of the outdoors to their indoor spaces.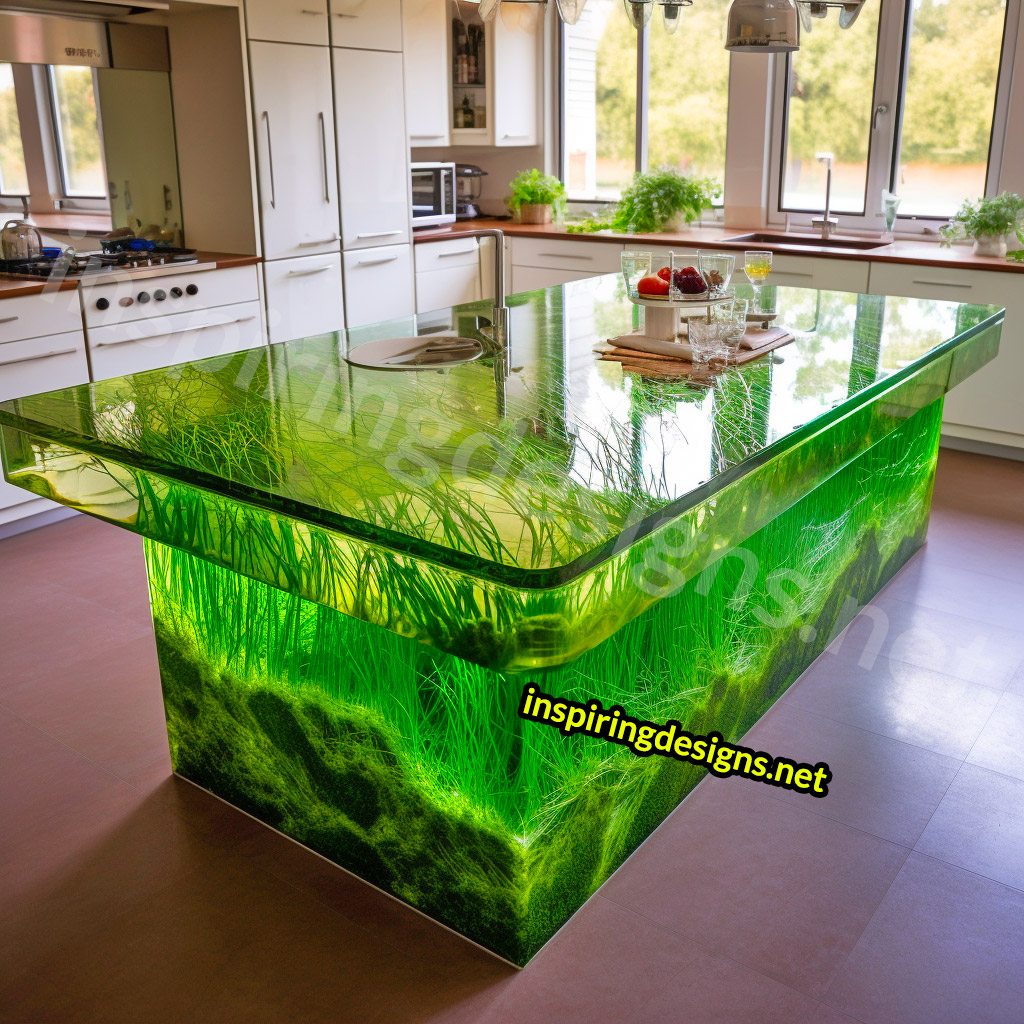 These unique kitchen islands redefine the boundaries between the outside world and interior design. Encased in a crystal-clear epoxy, the natural grass appears to be frozen in time, providing an almost whimsical view reminiscent of a grassy field.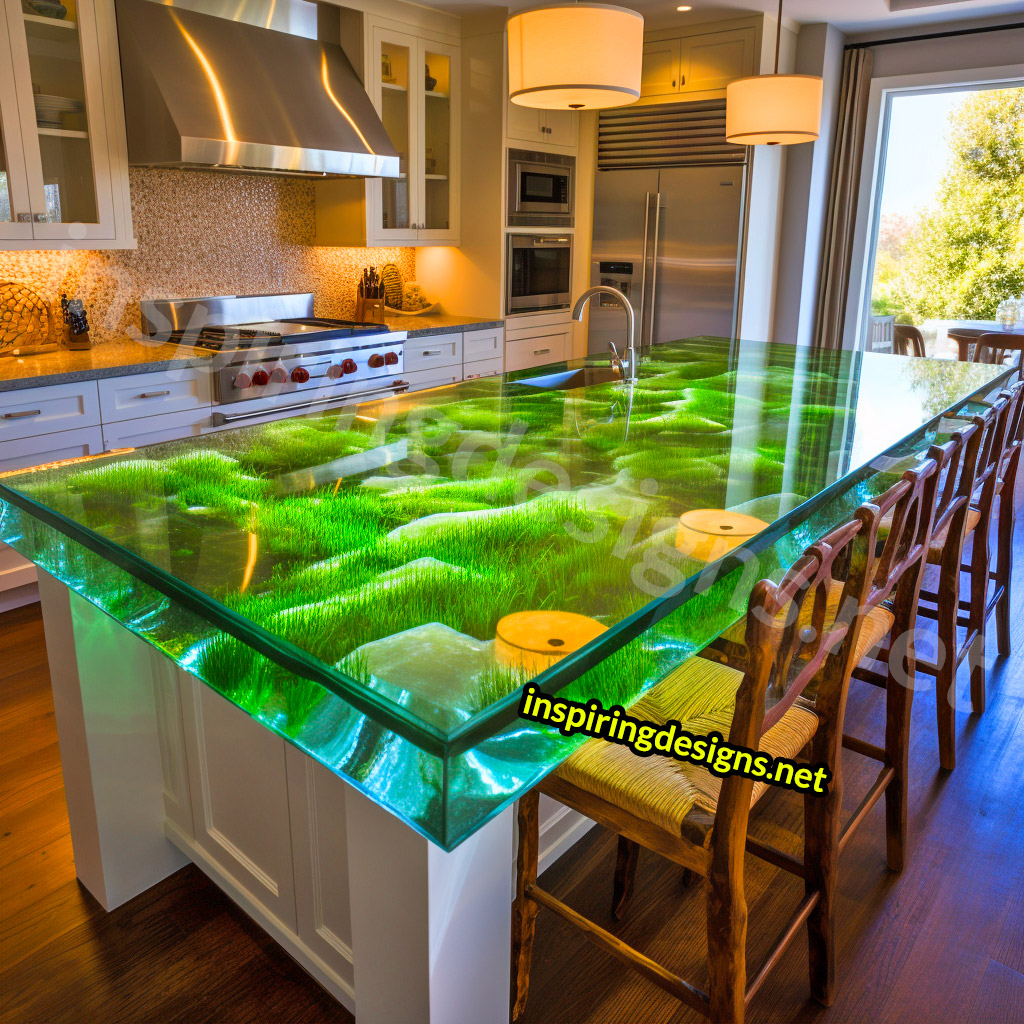 The transparency of the epoxy ensures that every blade of grass is on full display, almost as if it's floating in a liquid universe.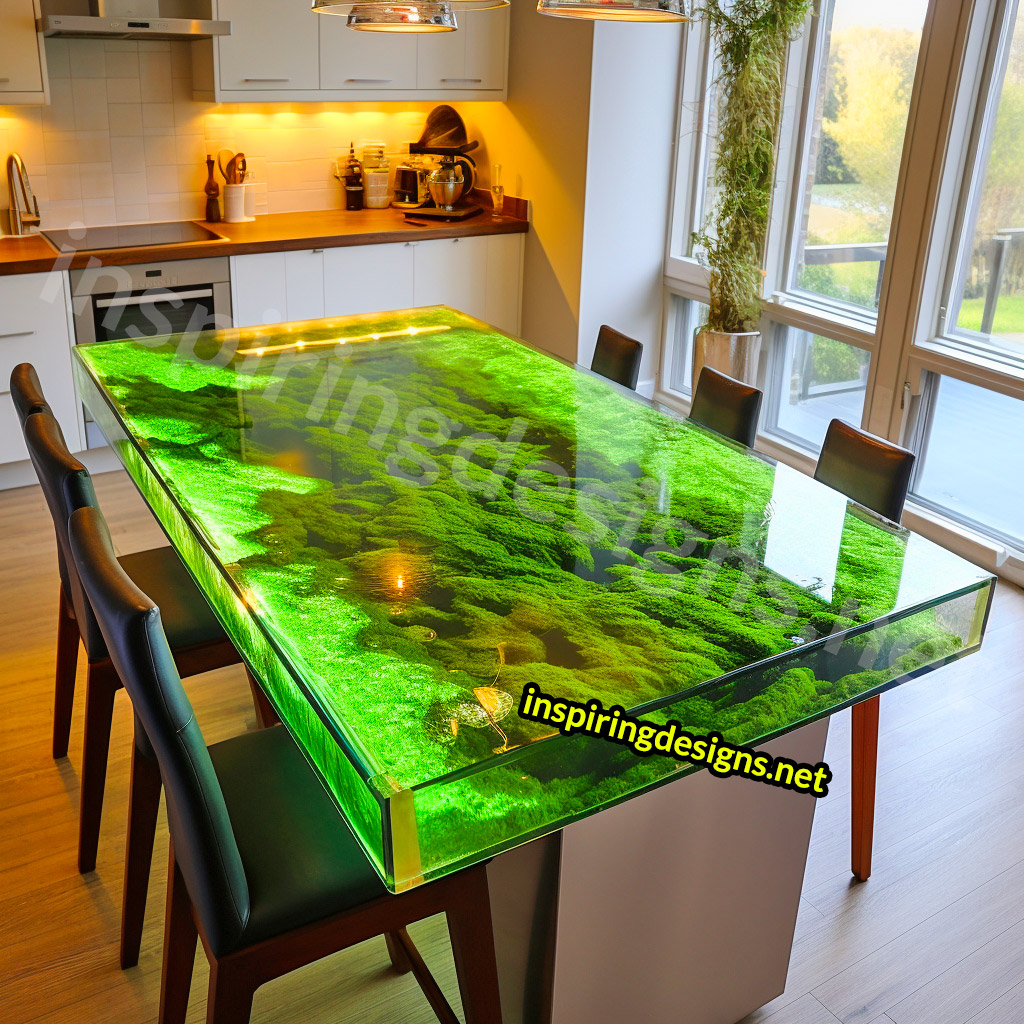 While epoxy provides the transparency needed to display the grass in all its splendor, some designs also incorporate elements of glass and wood. These additional materials add layers of depth, texture, and warmth.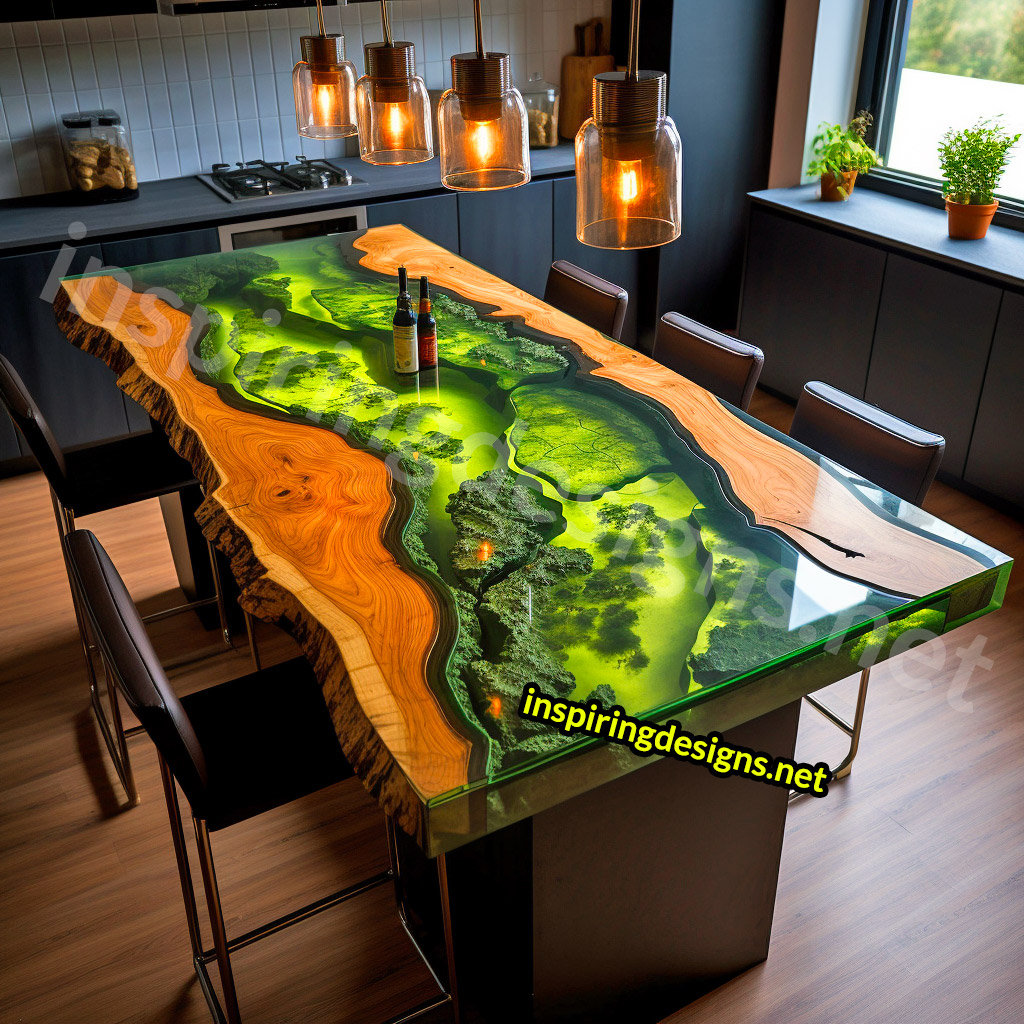 Wood can provide a rustic charm, juxtaposing beautifully with the modern feel of the epoxy and glass. The result? An eclectic yet harmonious mix that appeals to both modernists and traditionalists.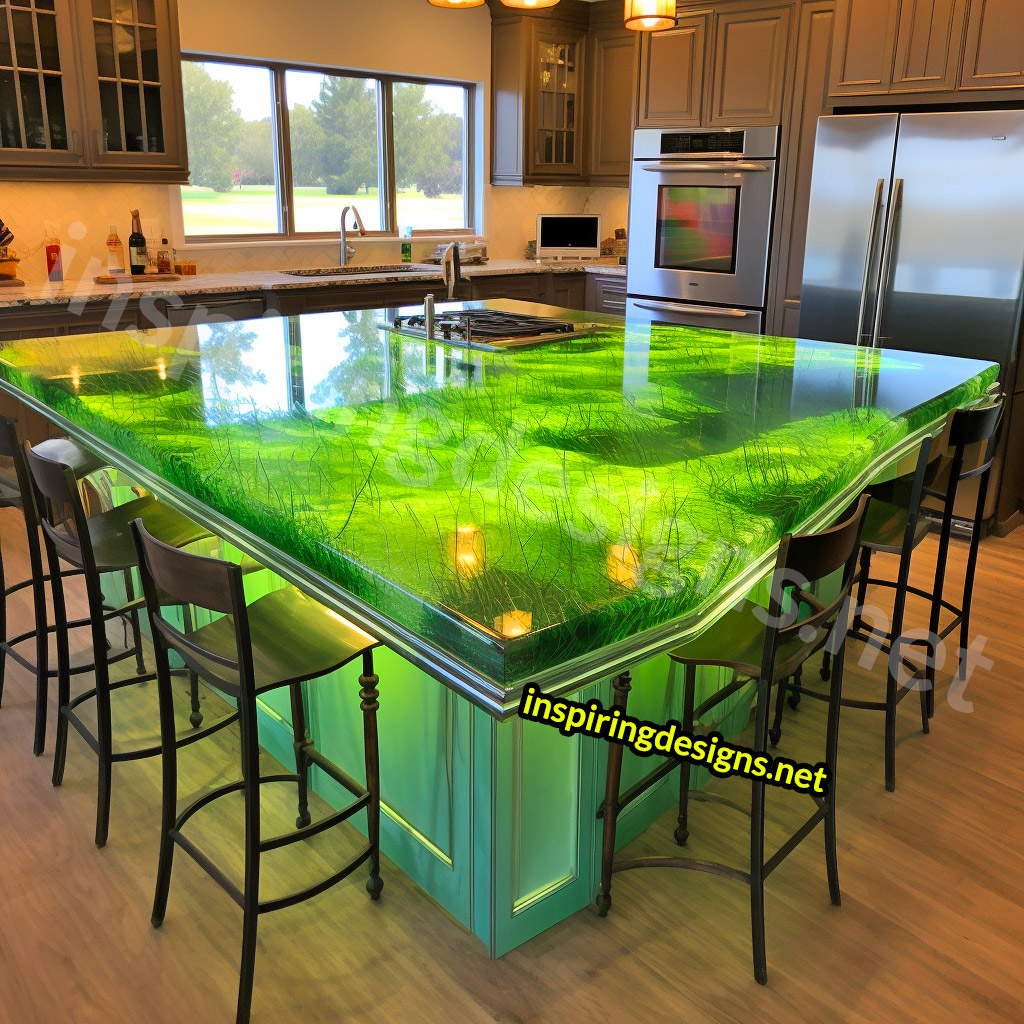 Why consider such a unique centerpiece for your kitchen? For starters, these islands are an instant eye-catcher. Whether you're hosting a dinner party or just having breakfast on a quiet morning, the island invariably becomes a focal point.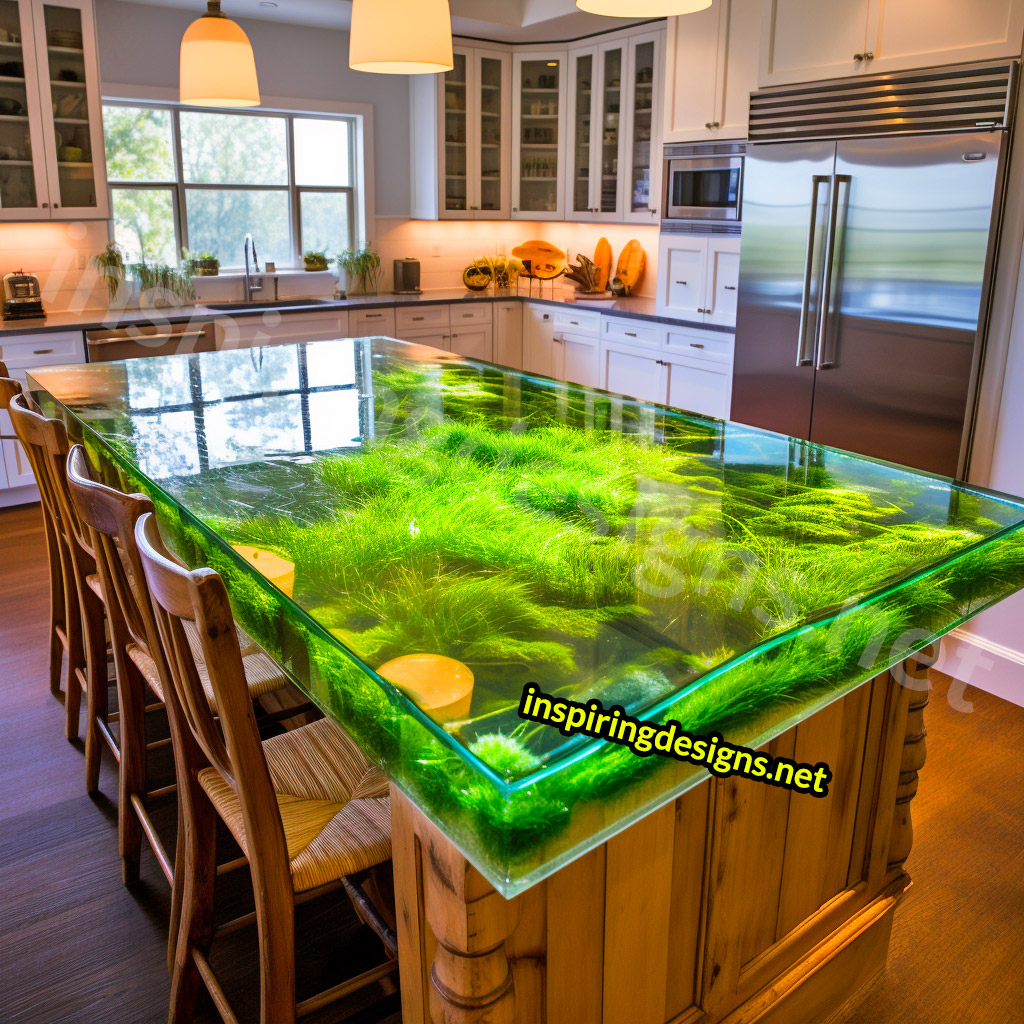 Given its unusual and striking design, it effortlessly sparks conversations, allowing homeowners to share their love for nature and their penchant for avant-garde design.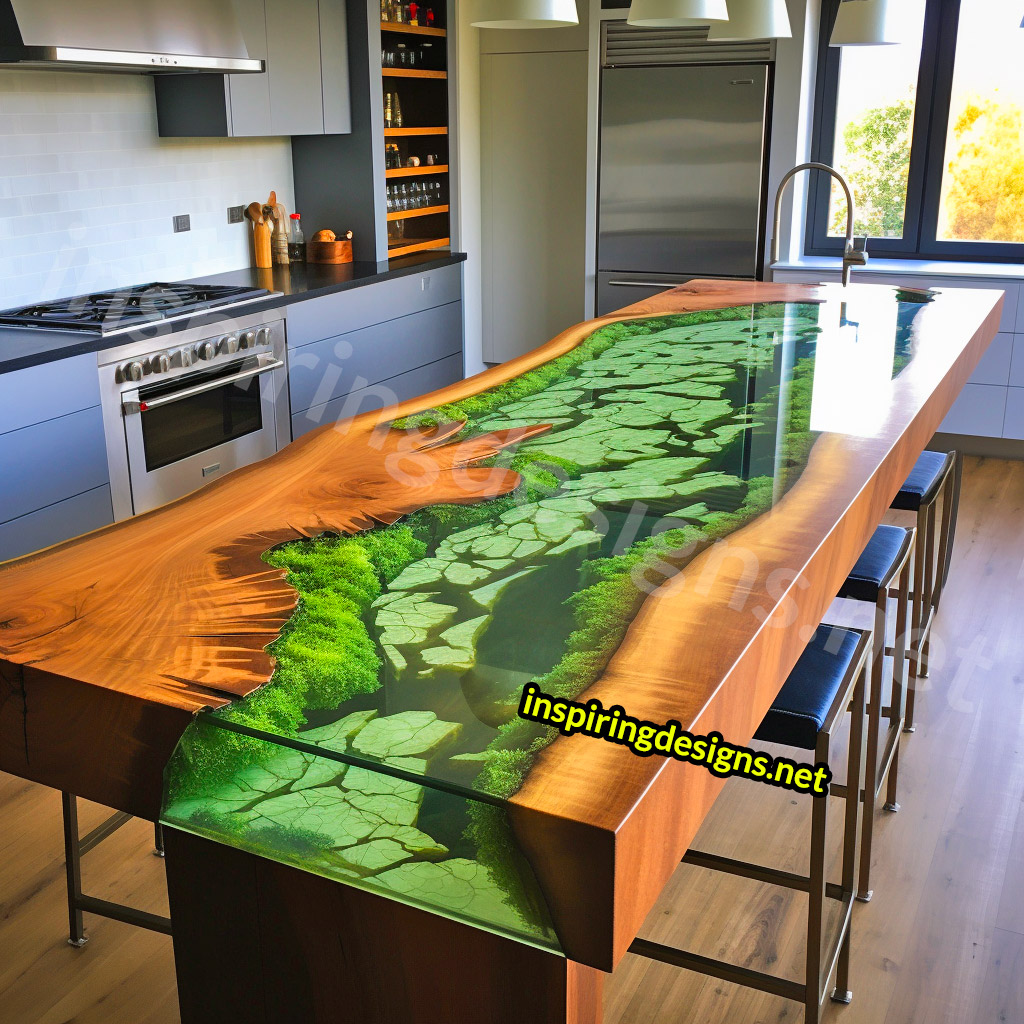 Besides being a visual treat, these islands are undeniably functional works of art. Kitchens have always been spaces of practicality, and these islands don't skimp on that front.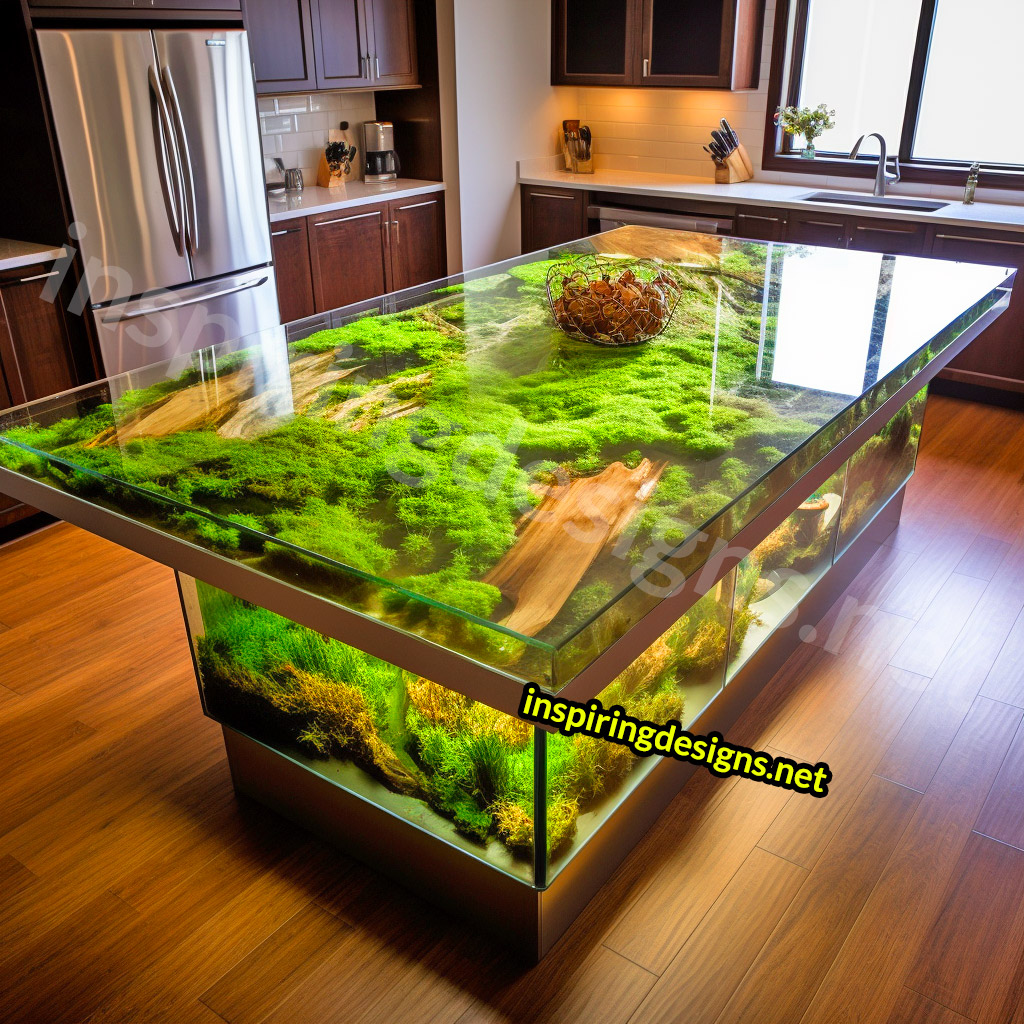 They provide ample space for meal prepping, and their surfaces are designed to be as sturdy as they are stunning.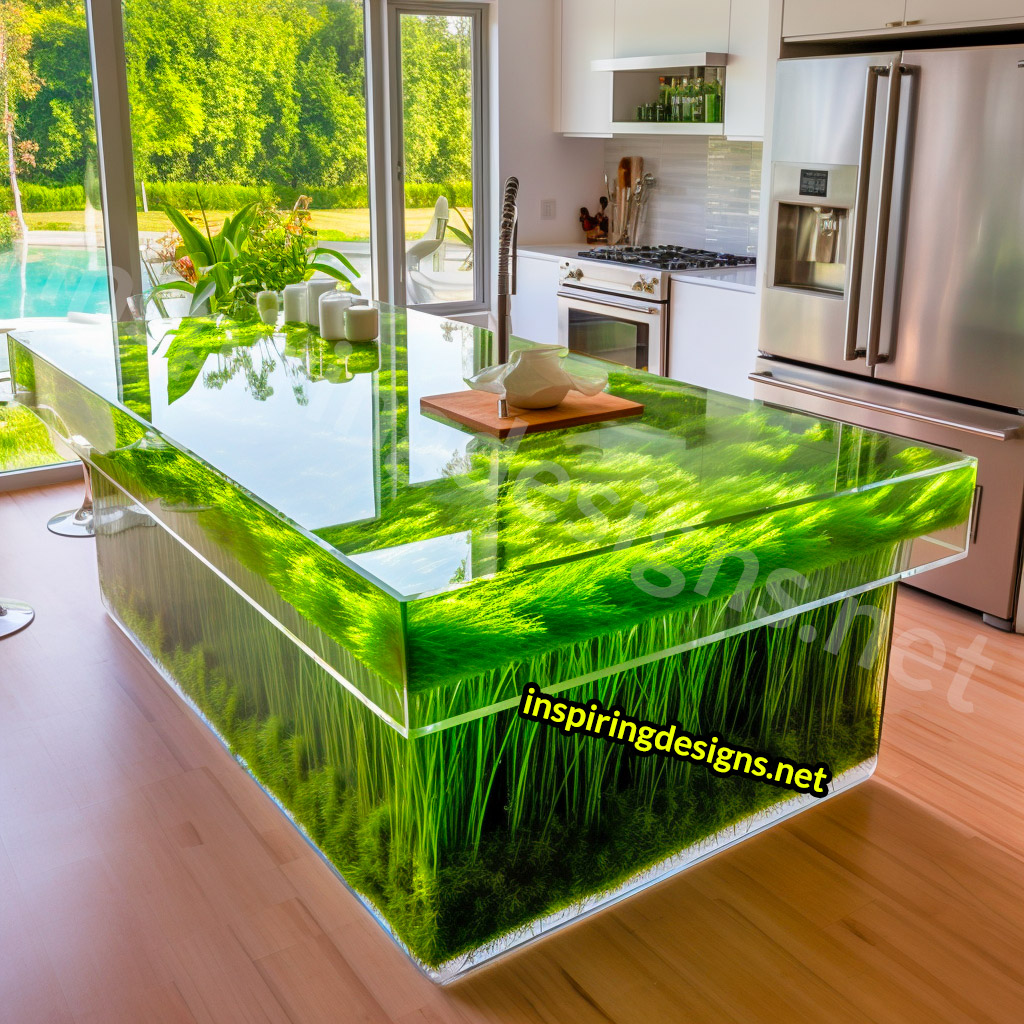 Size adaptability is another feature of these grass-embedded islands. While they vary in size to fit perfectly into different kitchens, most of these islands measure between 5-8 feet long and 4-7 feet wide.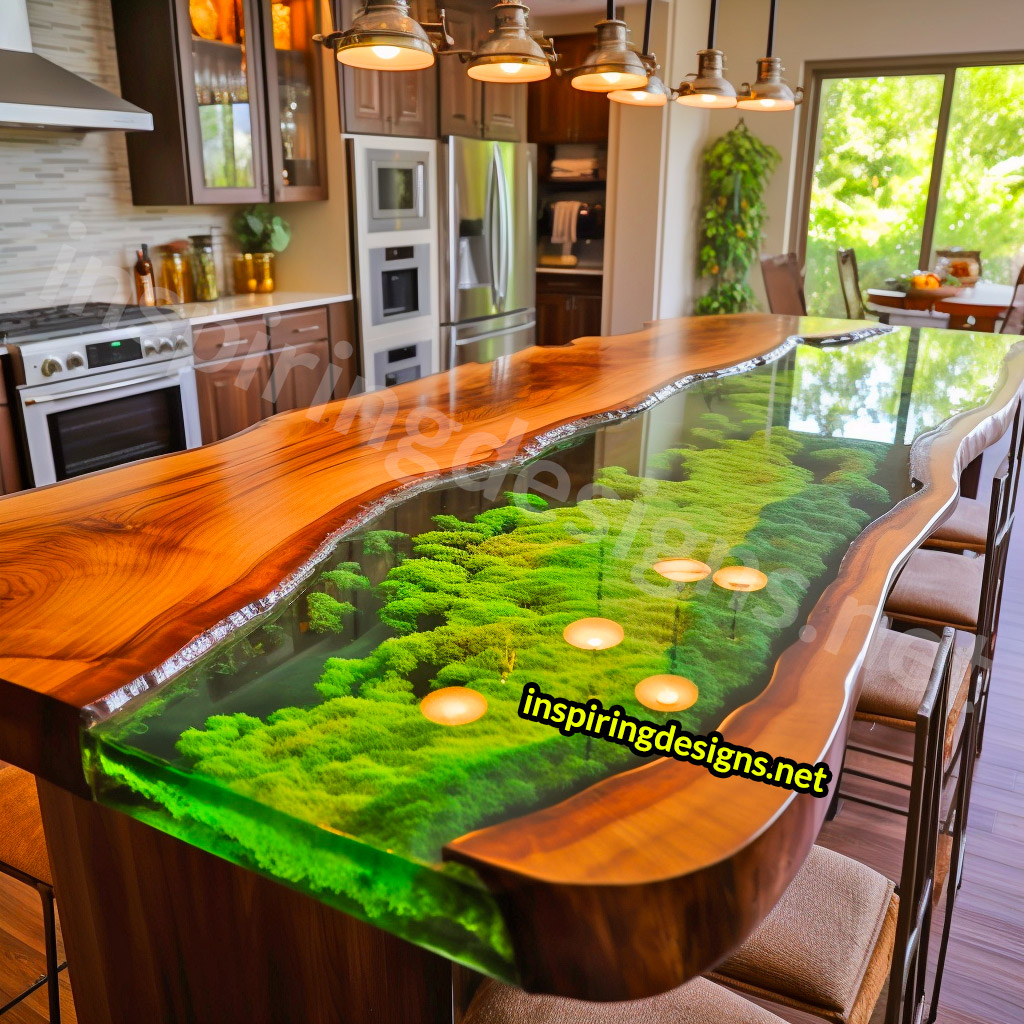 This flexibility ensures that, whether you have a cozy kitchen or a more expansive space, there's an island that fits just right.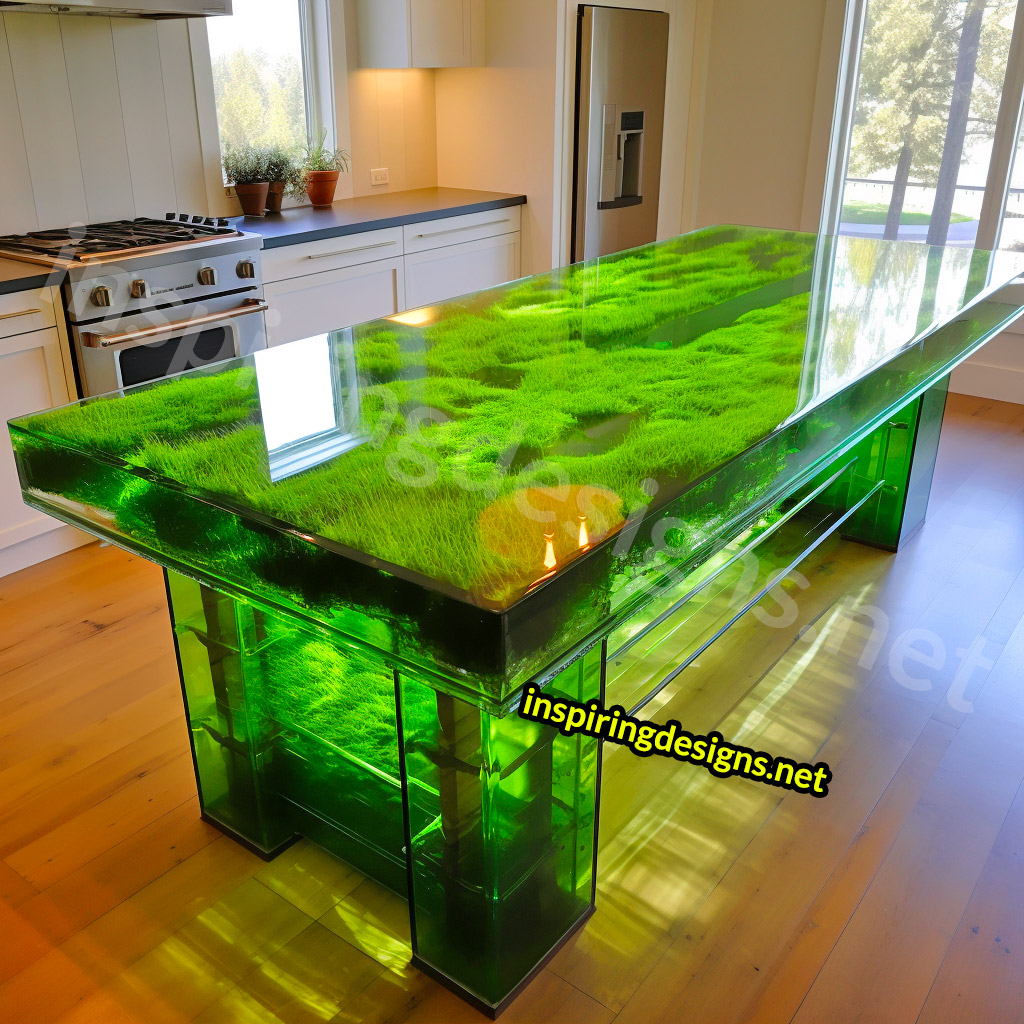 Now, who would be the ideal homeowner for such a unique kitchen centerpiece? Nature enthusiasts, of course, would be the first to fall in love with this concept.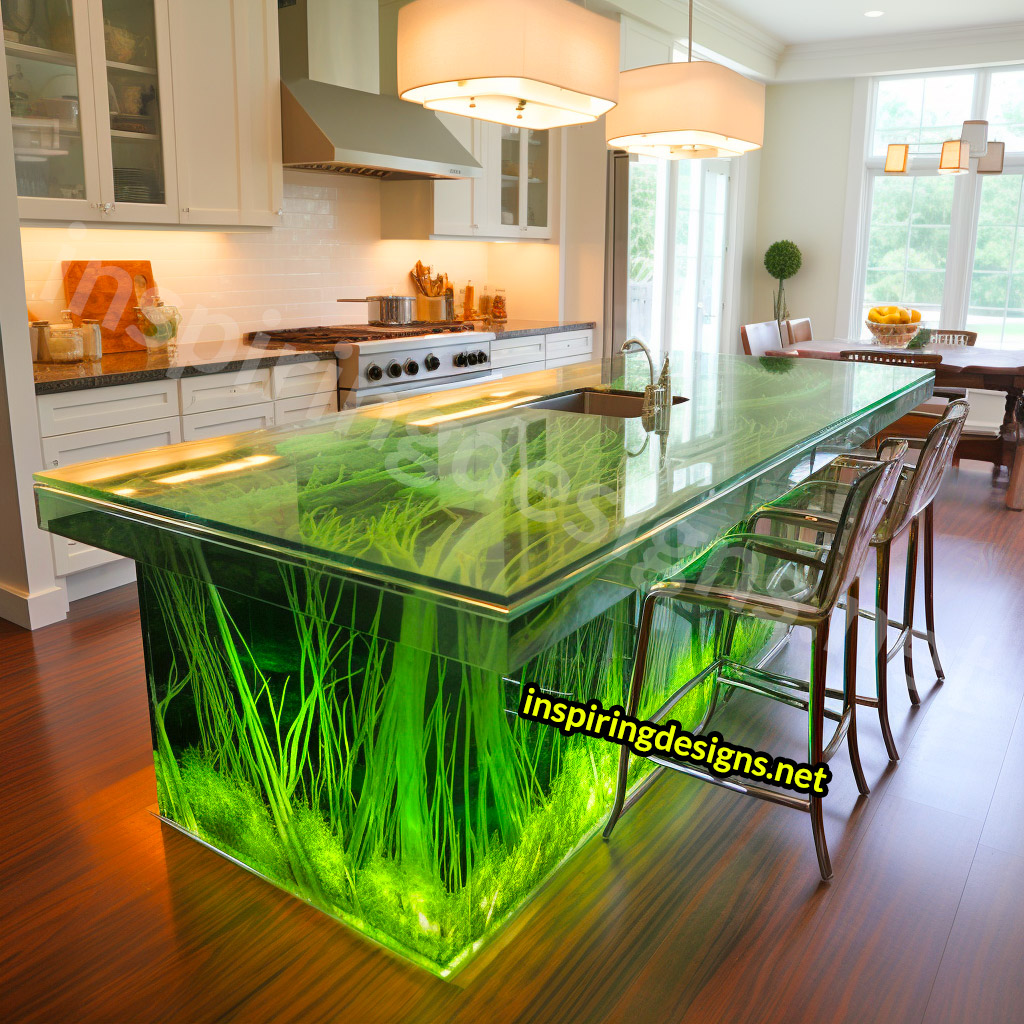 Those who find solace in green spaces and love the idea of incorporating organic elements into their living spaces would be instantly drawn to these islands.
But beyond that, anyone with an appreciation for unique art pieces or unconventional interior design would find these islands irresistible.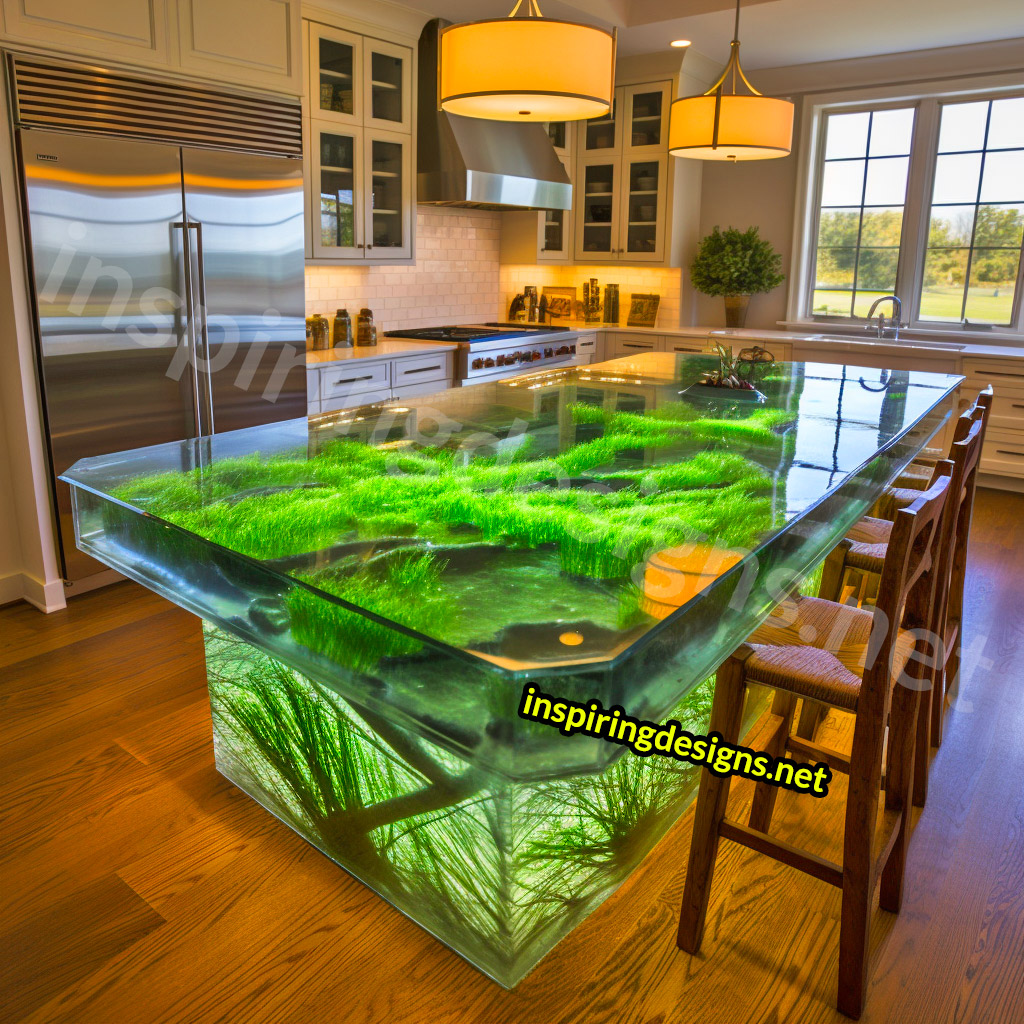 Speaking of interior design, what kind of aesthetic would these islands complement best? Given their versatile nature, they would fit seamlessly into various design themes.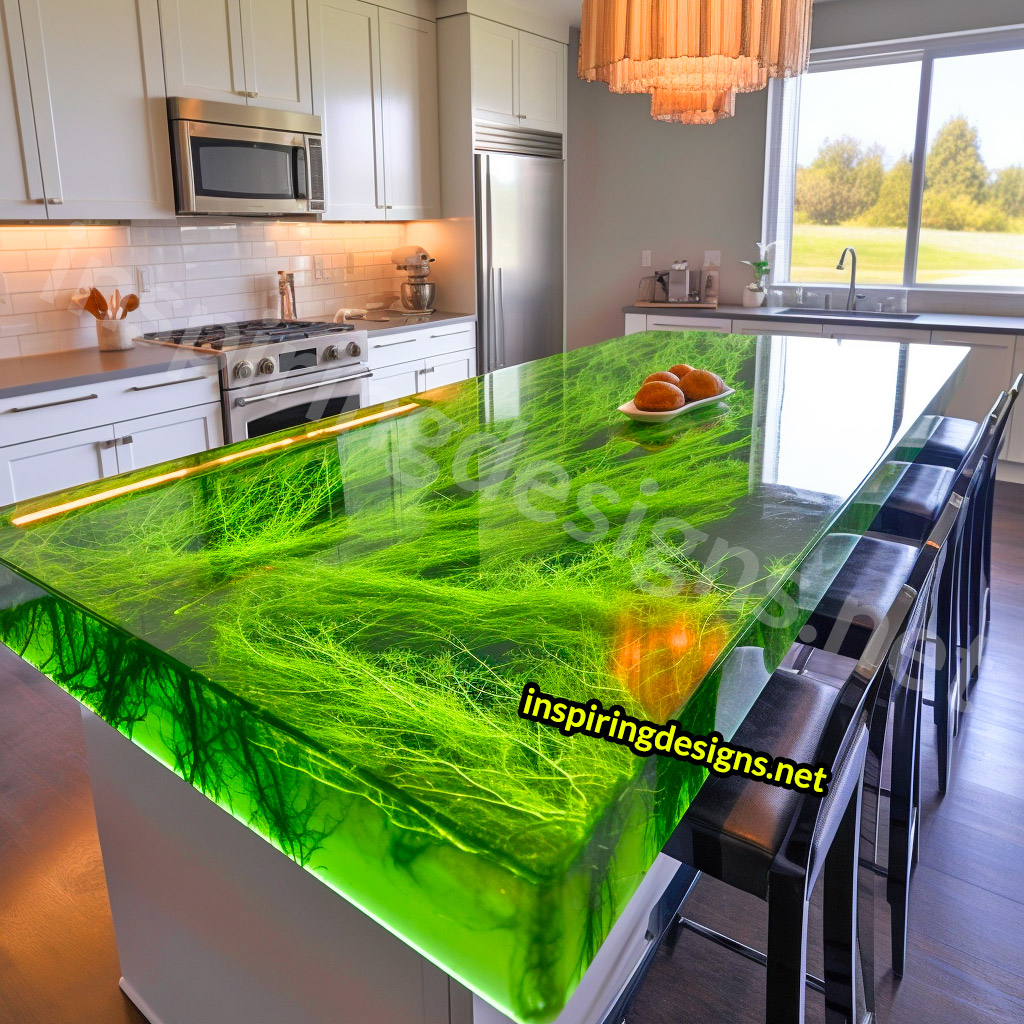 A minimalist setting would allow the island to be the showstopper, with its green and transparent elements adding a pop of color and intrigue to a muted palette.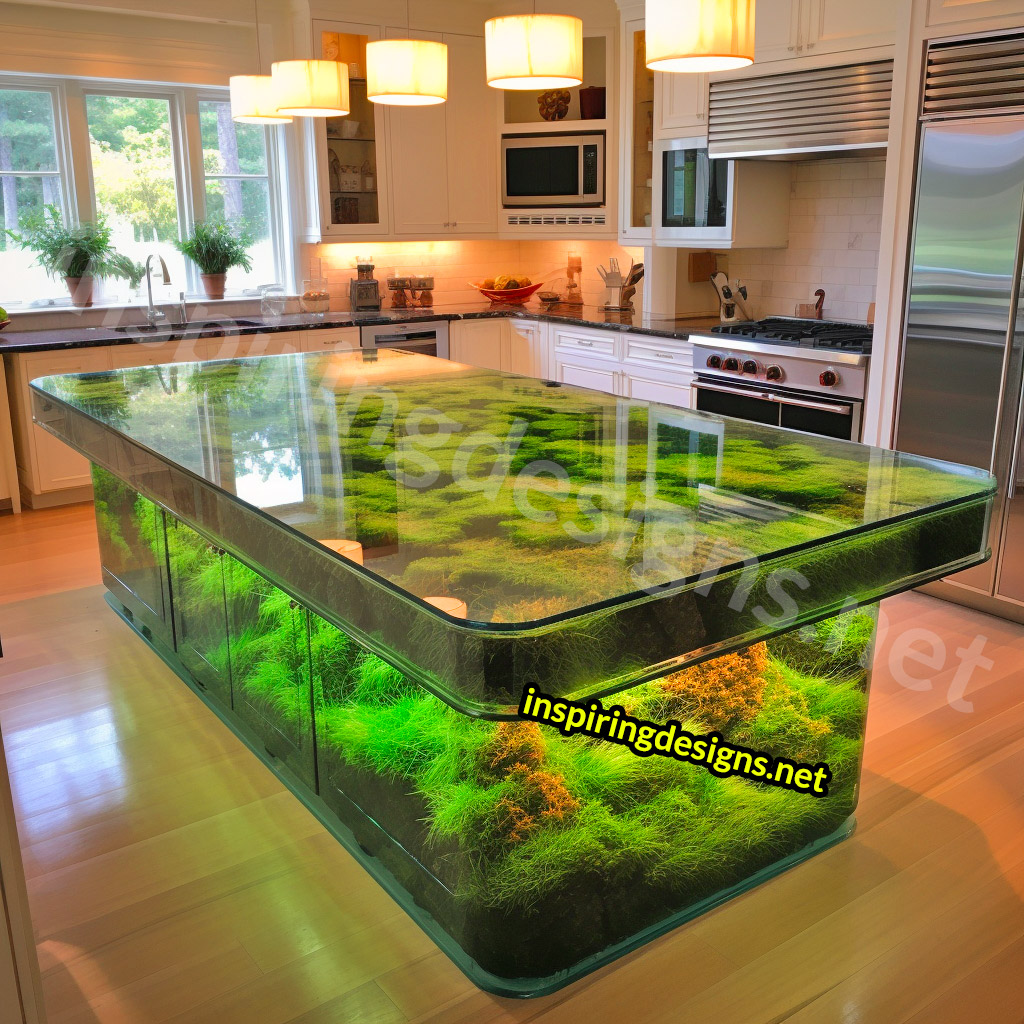 In a more rustic or farmhouse setting, the wood elements of the island can be accentuated, ensuring it merges well with wooden beams, reclaimed wood cabinets, or vintage fixtures.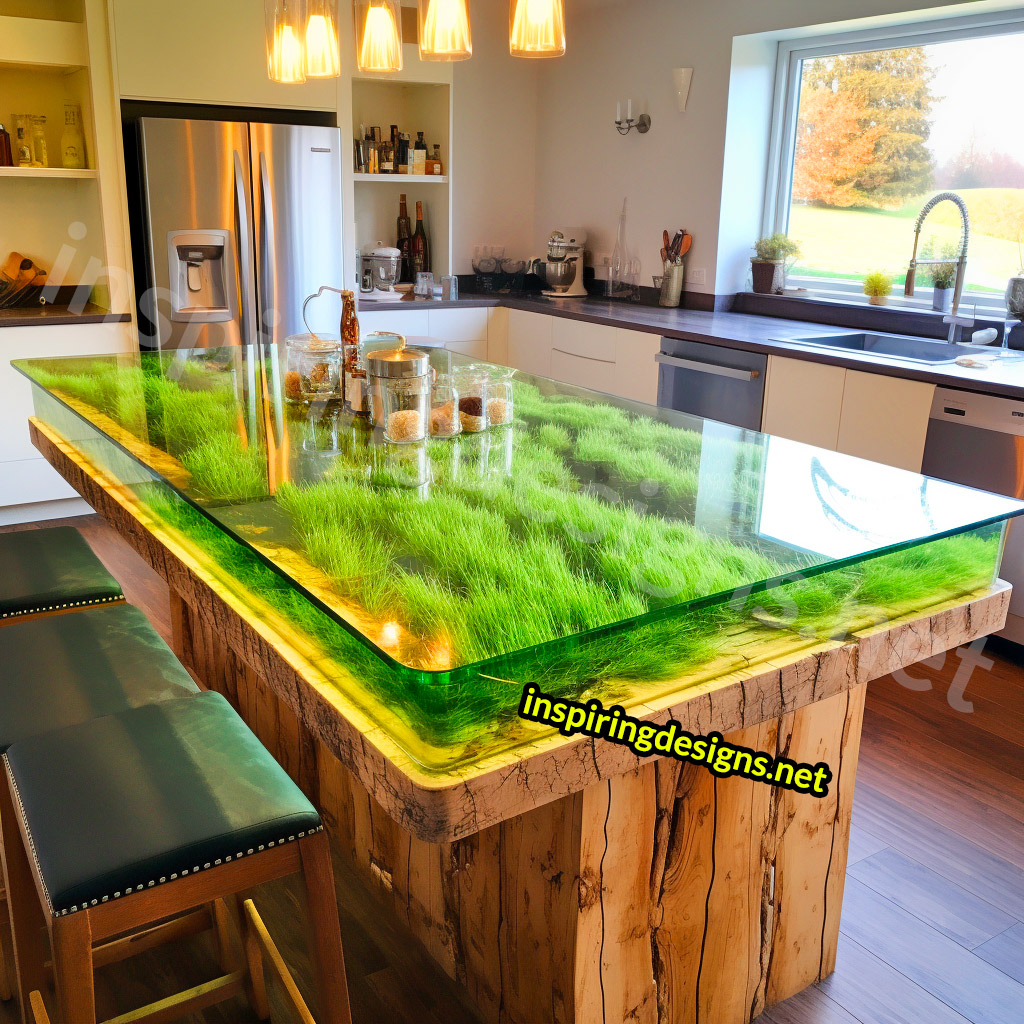 For those leaning towards a more modern or industrial look, the epoxy and glass components of the island can be highlighted, pairing well with stainless steel appliances and sleek cabinetry.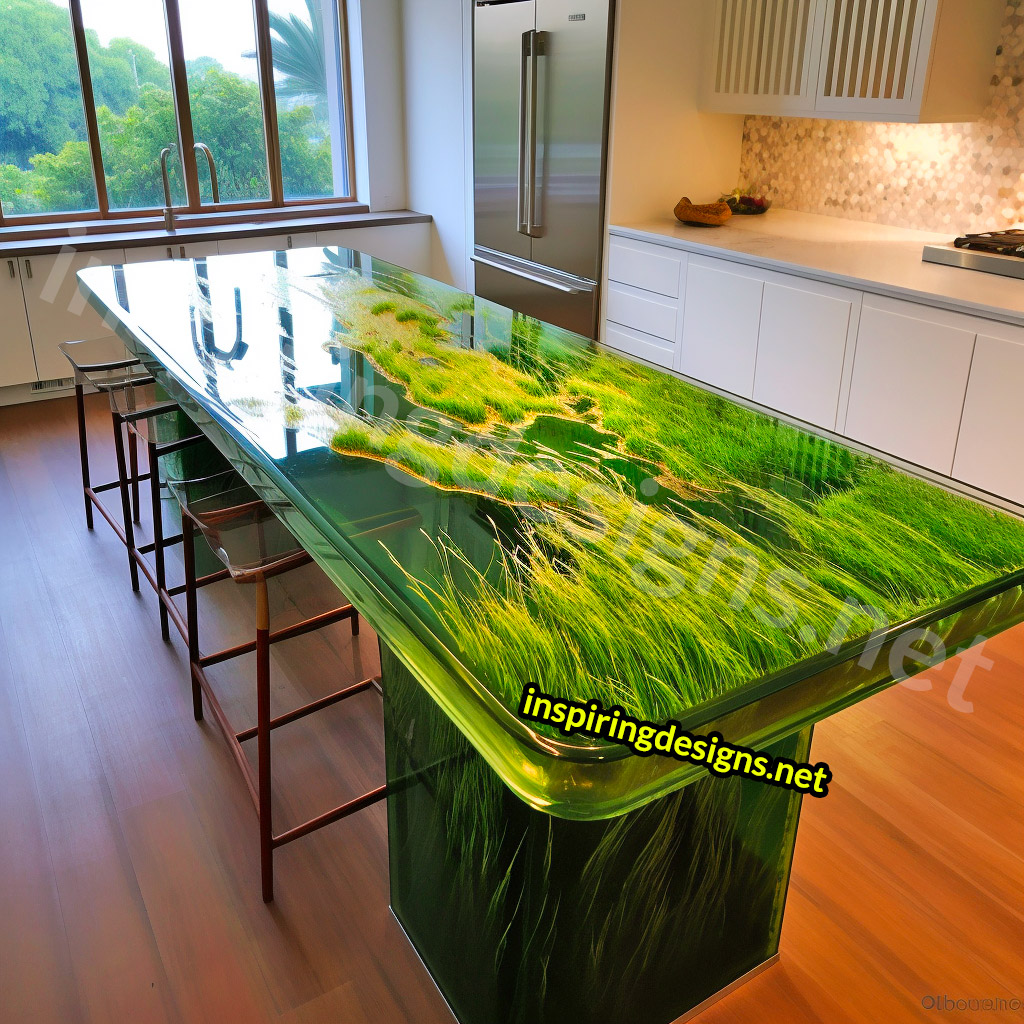 In essence, these islands are not just another piece of furniture. They represent a mindset, a lifestyle choice. Opting for one signifies a deep appreciation for nature and a desire to fuse the organic with the crafted.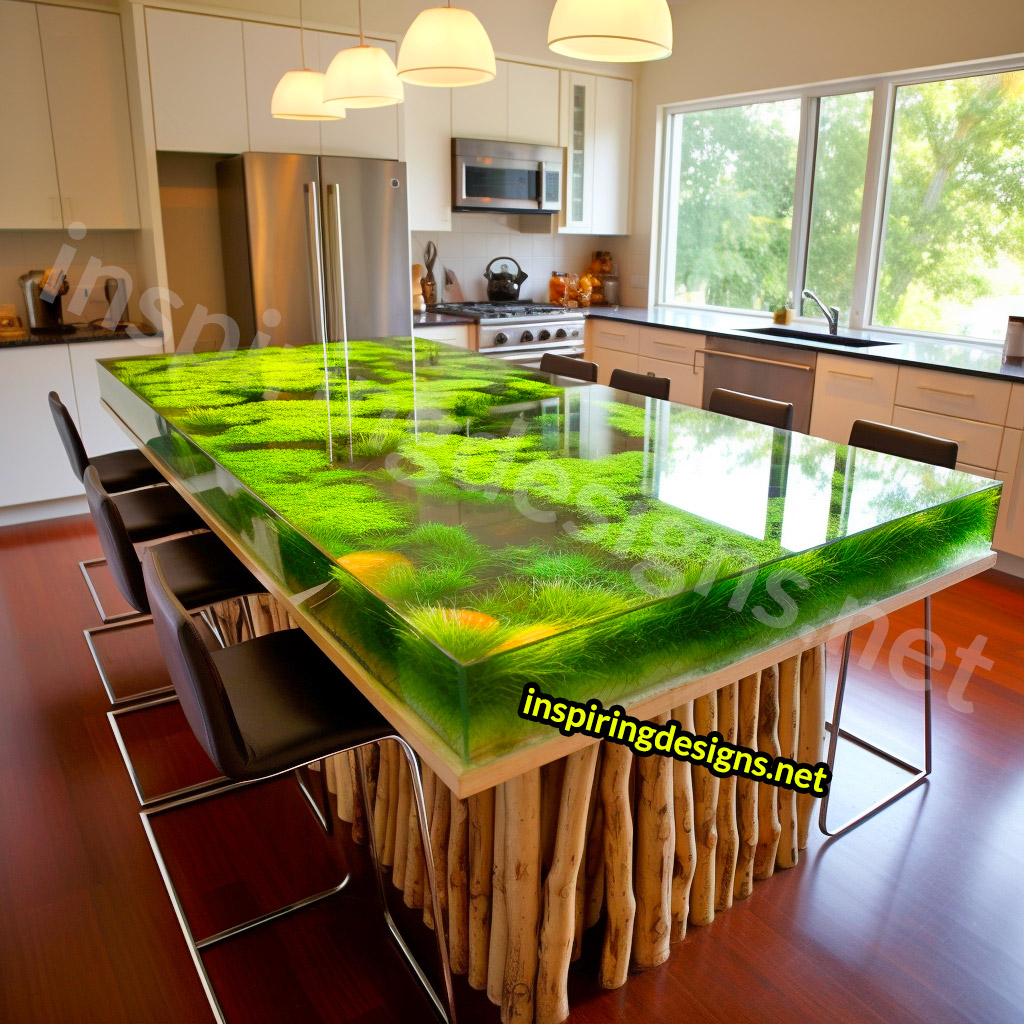 It's about wanting the tranquility of a grassy field, not just in a distant countryside, but right in the midst of daily life – in your very own kitchen.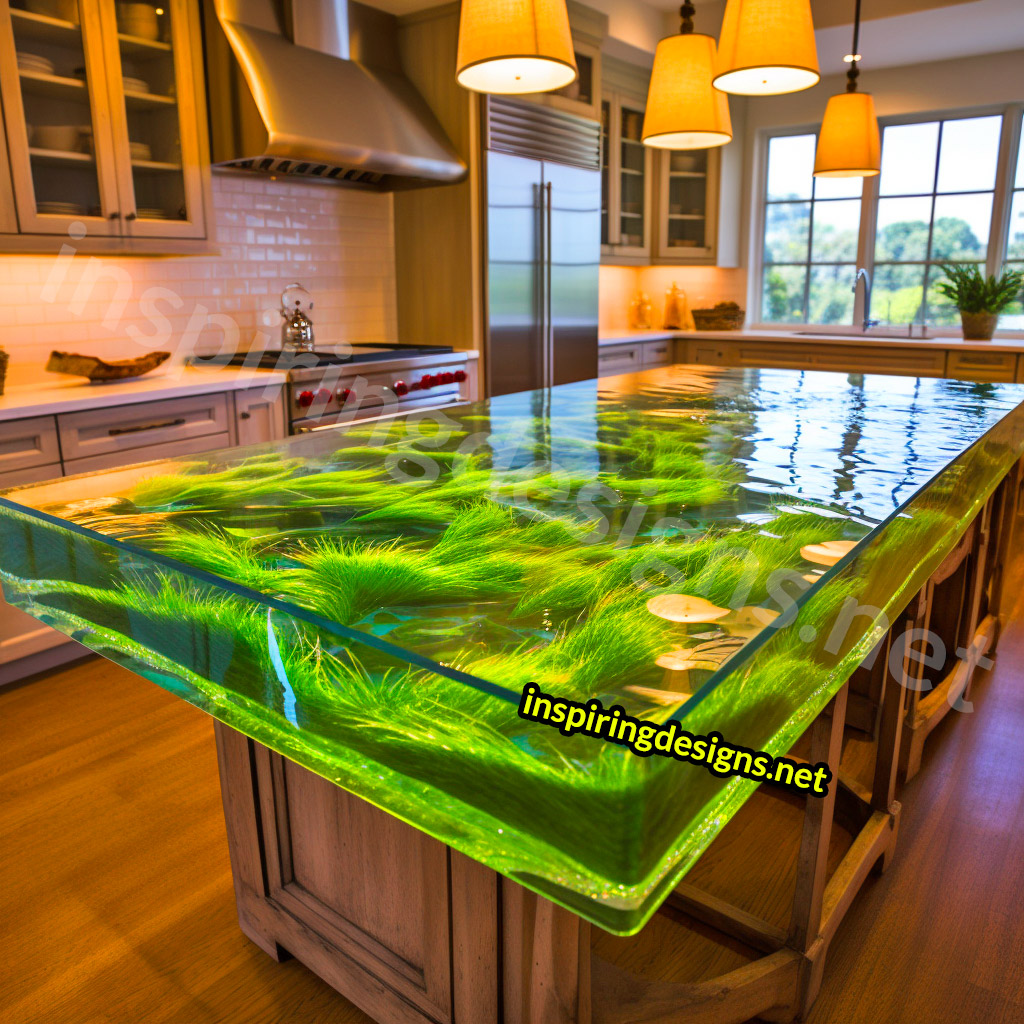 So, as you sip your morning coffee or prepare a lavish dinner, the sight of serene grass blades, untouched and beautiful, can transport you to a world where nature and art coalesce.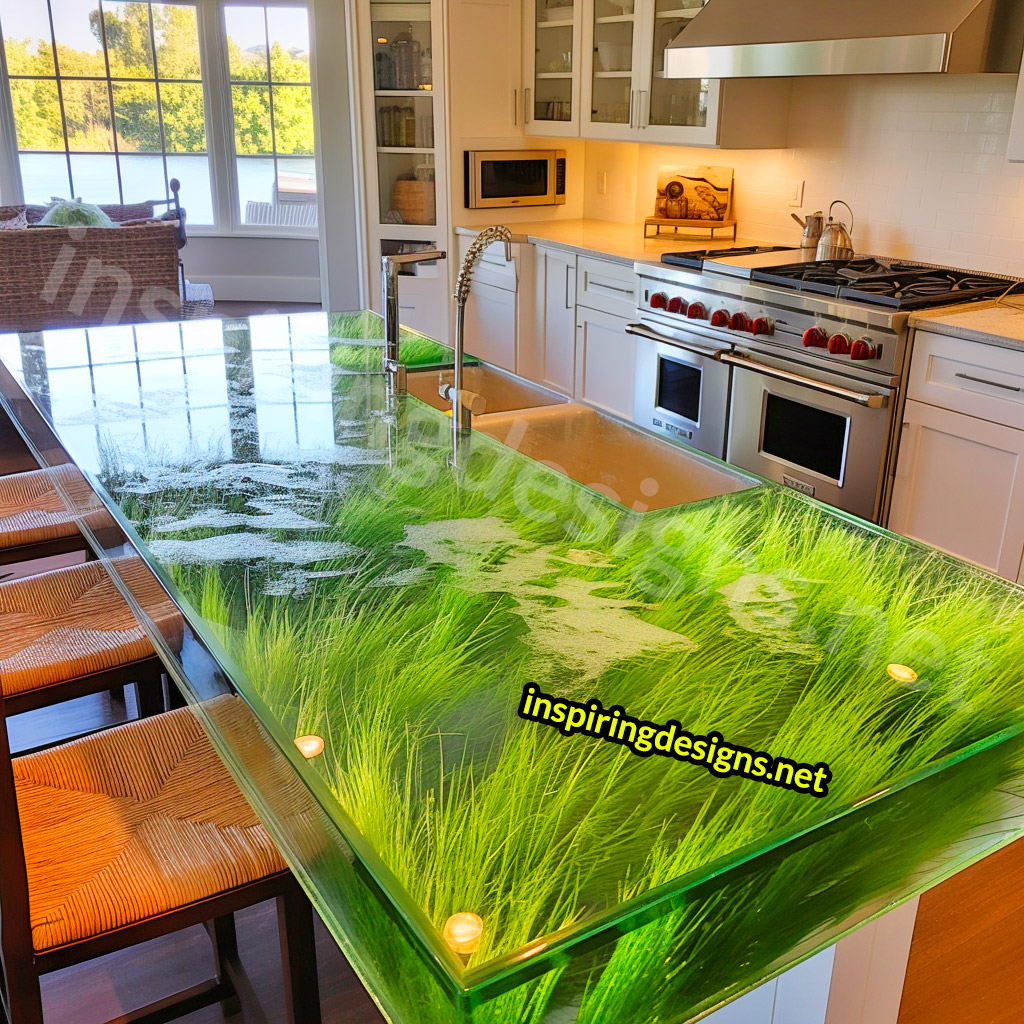 It's a daily reminder of the beauty of the world outside and the limitless possibilities of design inside. For those who dare to be different, to challenge conventions, and to embrace the unexpected, these kitchen islands are not just a choice; they're a statement.