An innovative twist to the quintessential kitchen island is turning heads and sprouting smiles in homes everywhere. Imagine this: preparing your morning brew next to a flourishing fig tree or a blooming basil plant, right on your kitchen island. A fusion of function and flora, these incredible islands showcase a cutout where a small tree or a vibrant garden springs up, right in the heart of your home.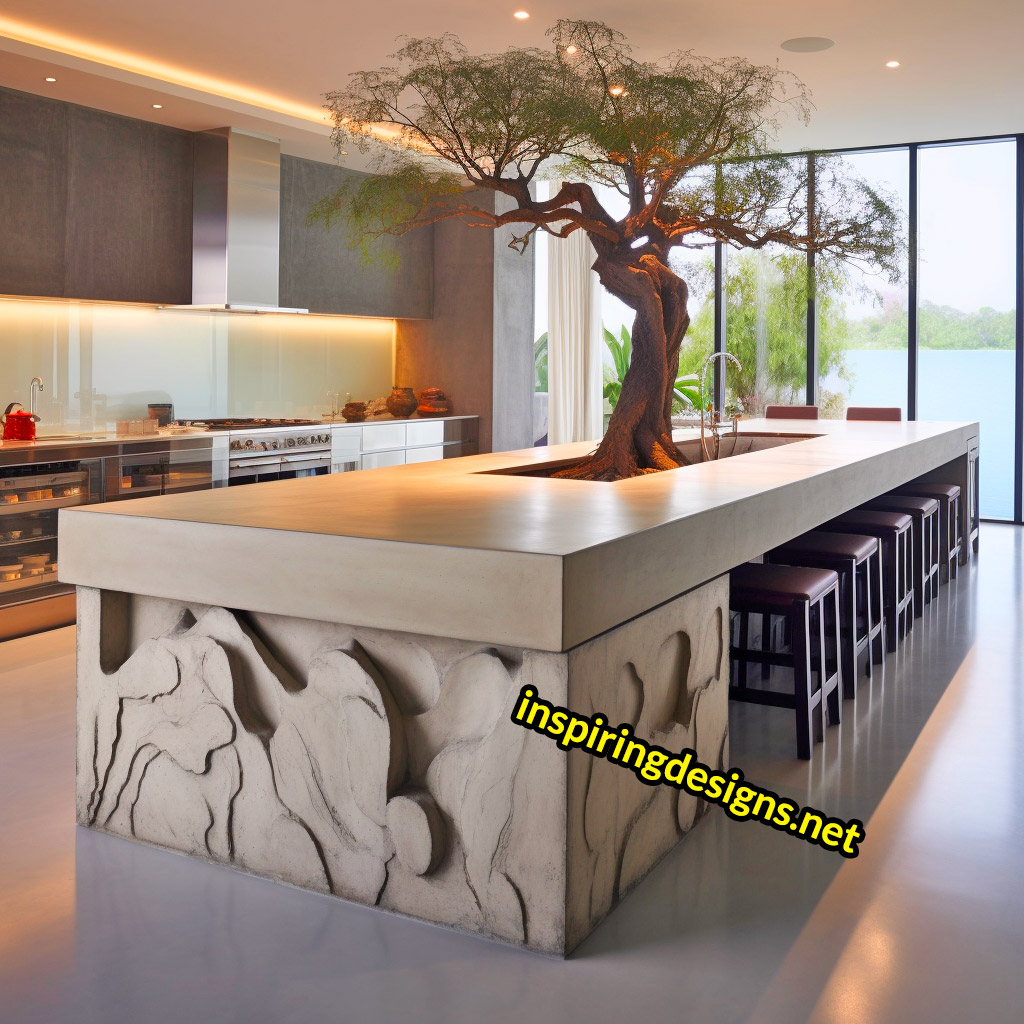 It's true – you can now cultivate more than just appetizing recipes in your kitchen. We're talking about a dash of green, an abundance of life, a unique and enchanting touch to the traditional kitchen decor.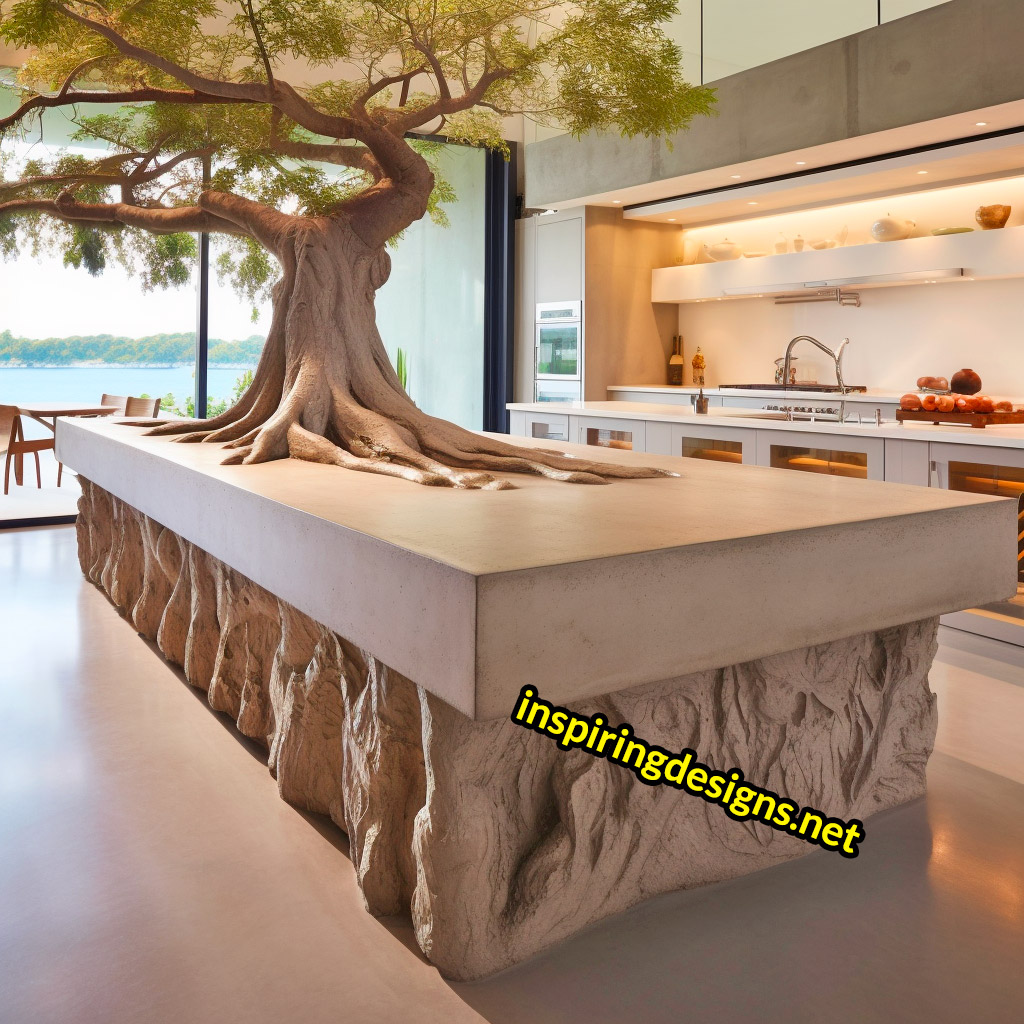 These islands are ideal for those with an abiding love for trees or gardening.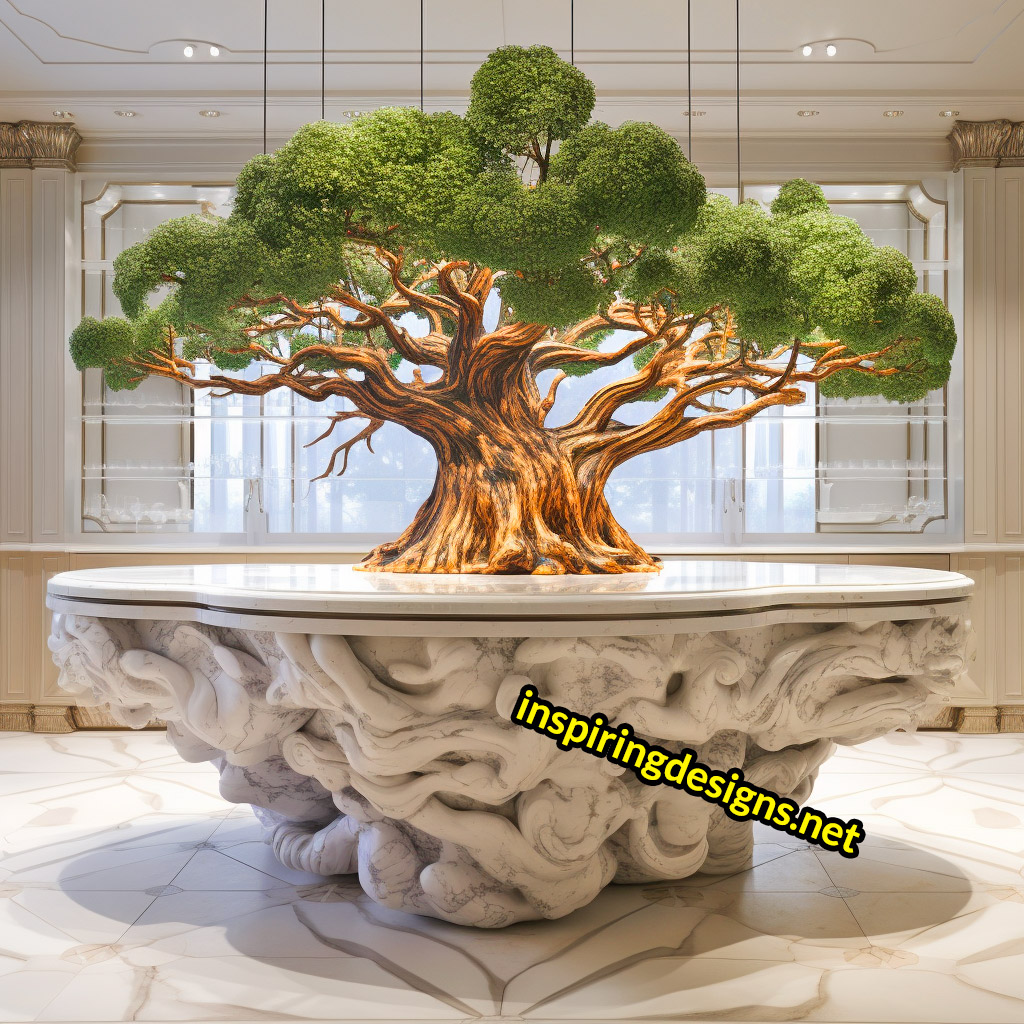 Bored of the same old cooking shows? Worry not, as your little culinary forest is an instant conversation starter. The trees sway gently as you share a pot of coffee with friends or discuss the latest neighborhood happenings with your family.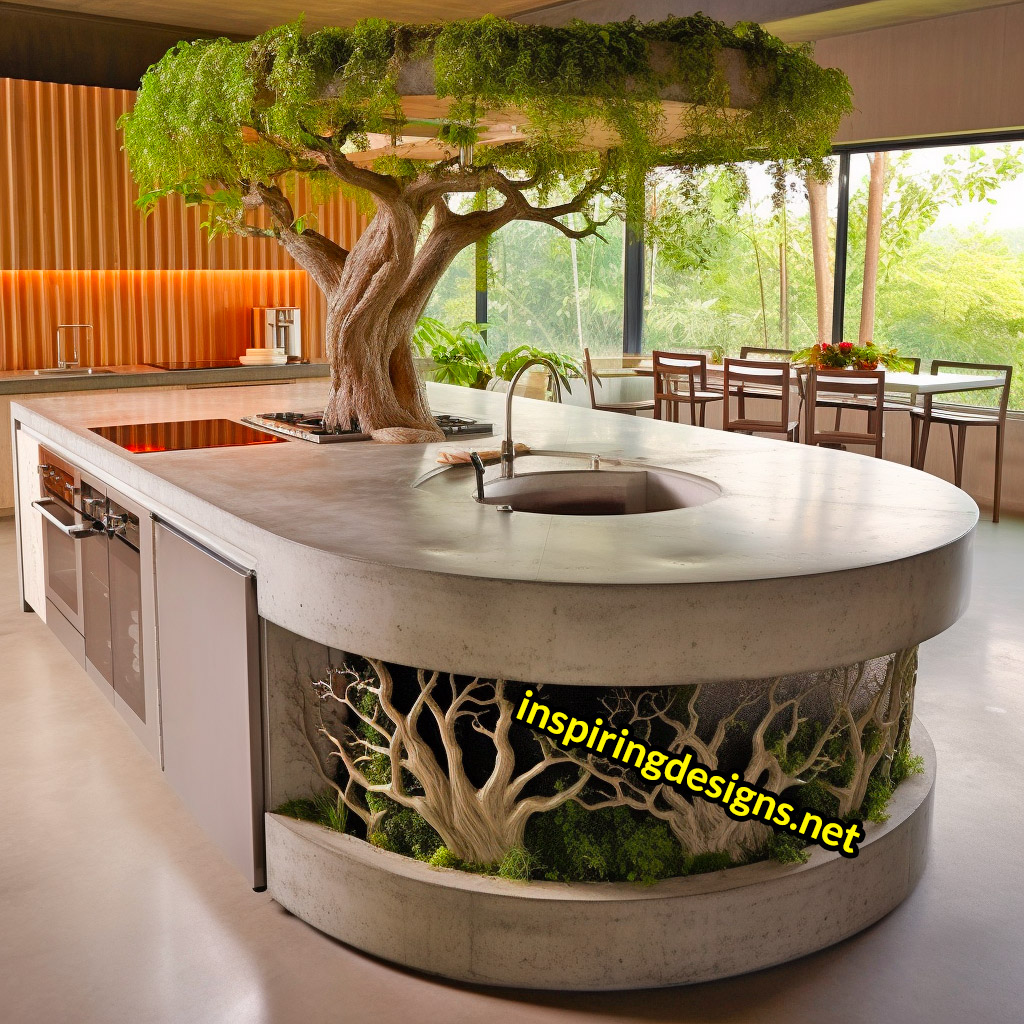 The best part? These kitchen islands are not only about charm and chit-chat; they are meticulously designed works of art that marry aesthetics and practicality. Just as an artist brings a canvas to life, these islands bring nature right into your living space.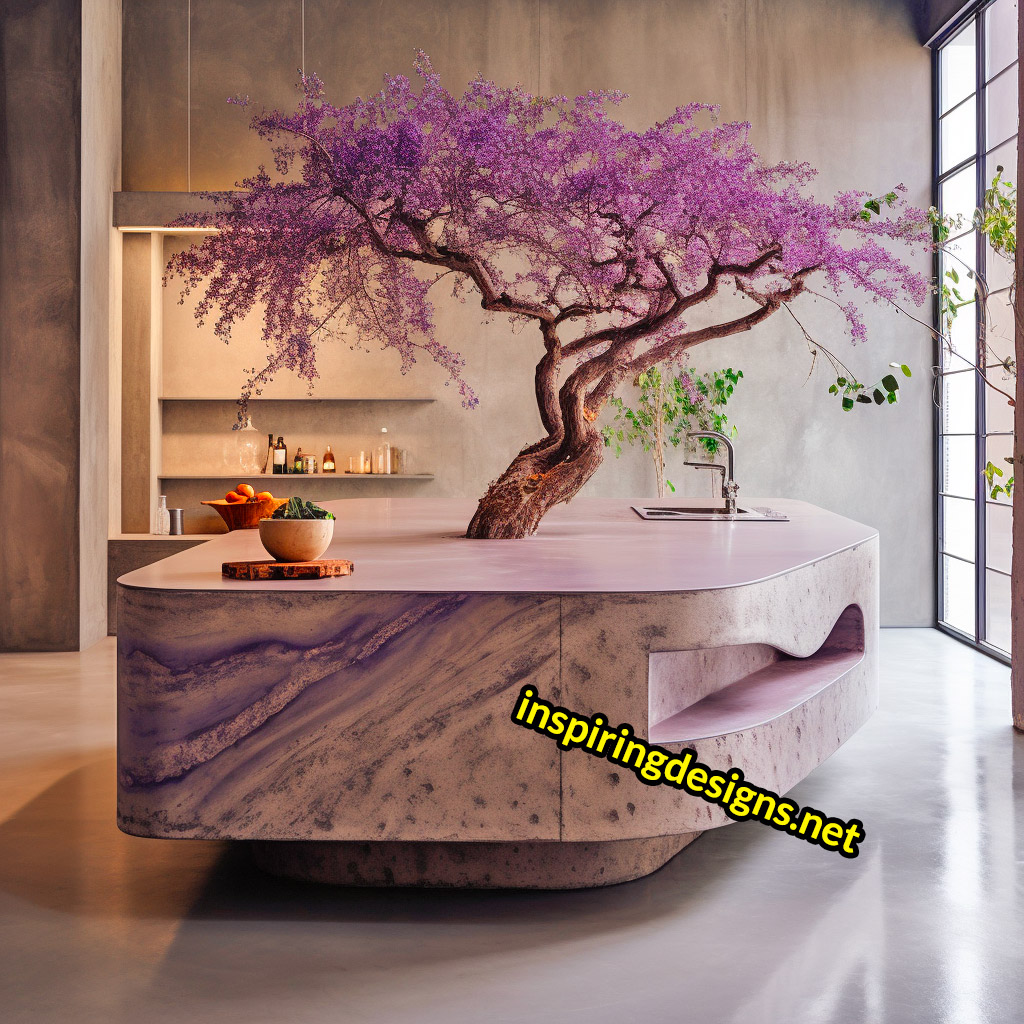 They not only complement your meal preparations but also add a breath of fresh air to your indoor environment.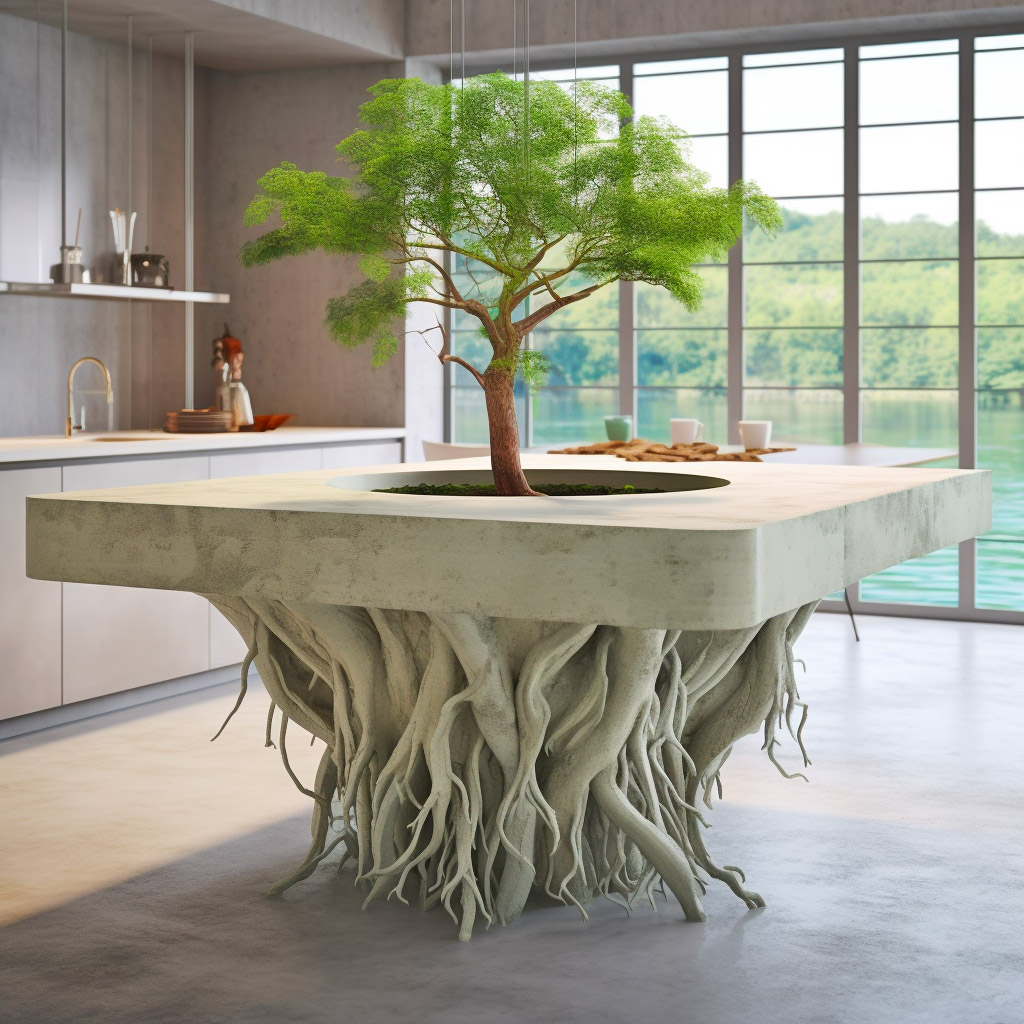 The islands are tailored to fit into various sized kitchens – from a cozy nook in a city apartment to a sprawling space in a suburban home.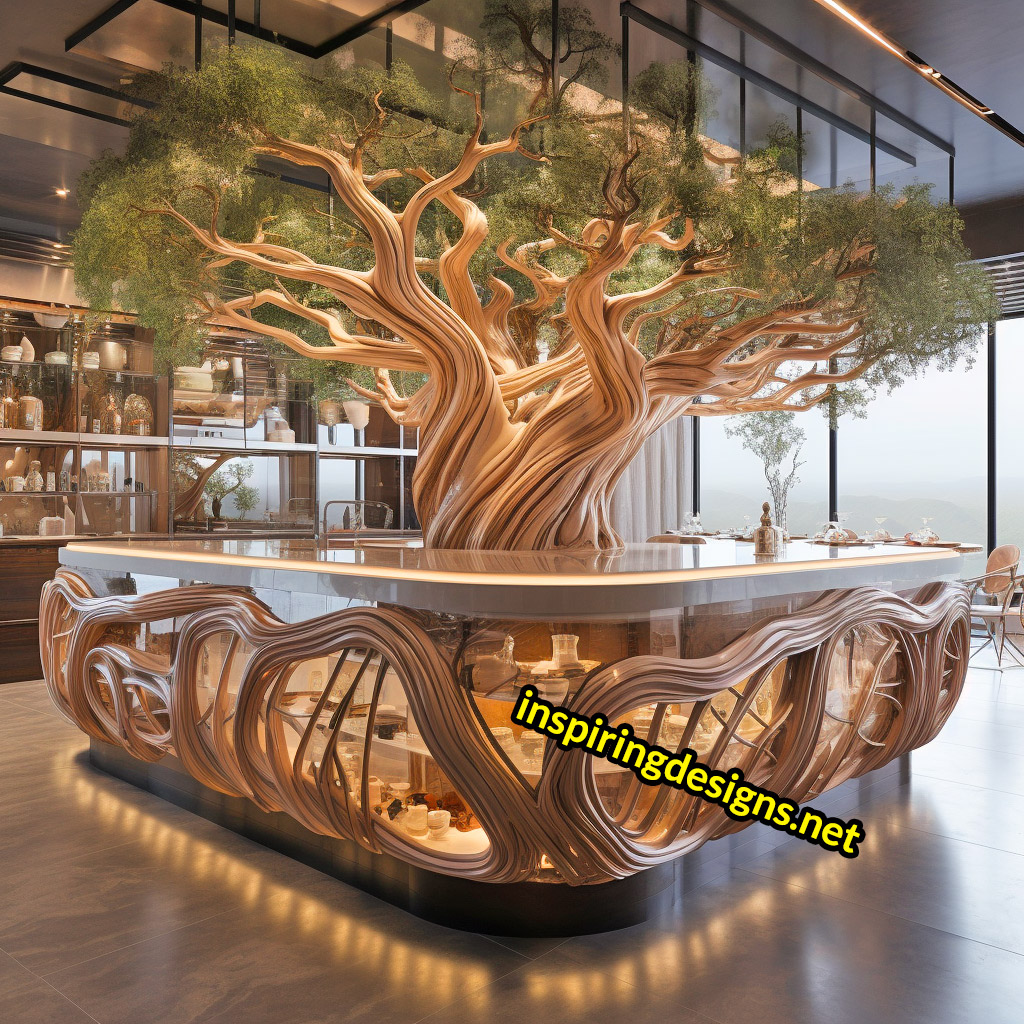 Like Cinderella's shoe, the island finds its perfect match, no matter the size of your dwelling.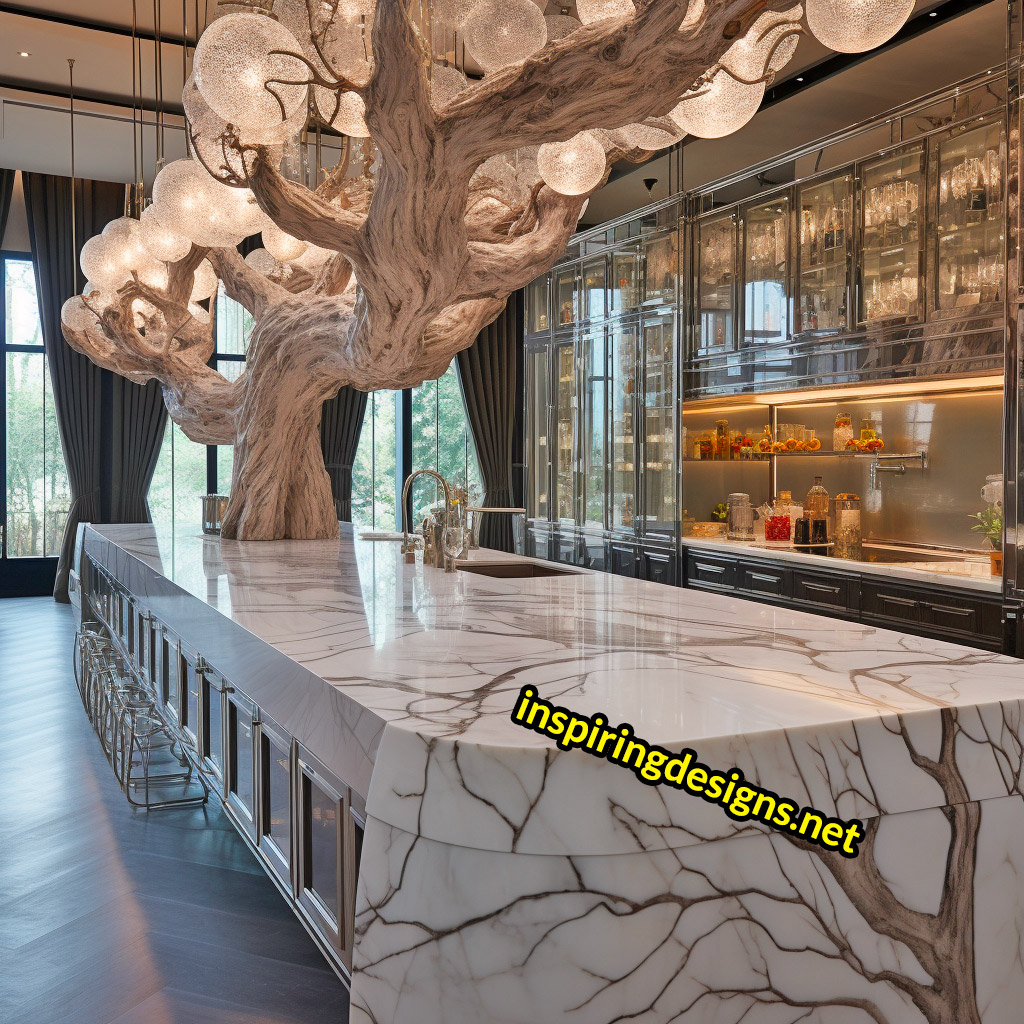 What type of person would want one of these green-thumbed wonders, you might wonder? Well, it's for everyone from seasoned cooks, who appreciate the ambiance while they experiment with exotic cuisines, to the millennial minimalist, who loves the idea of functional yet unconventional designs.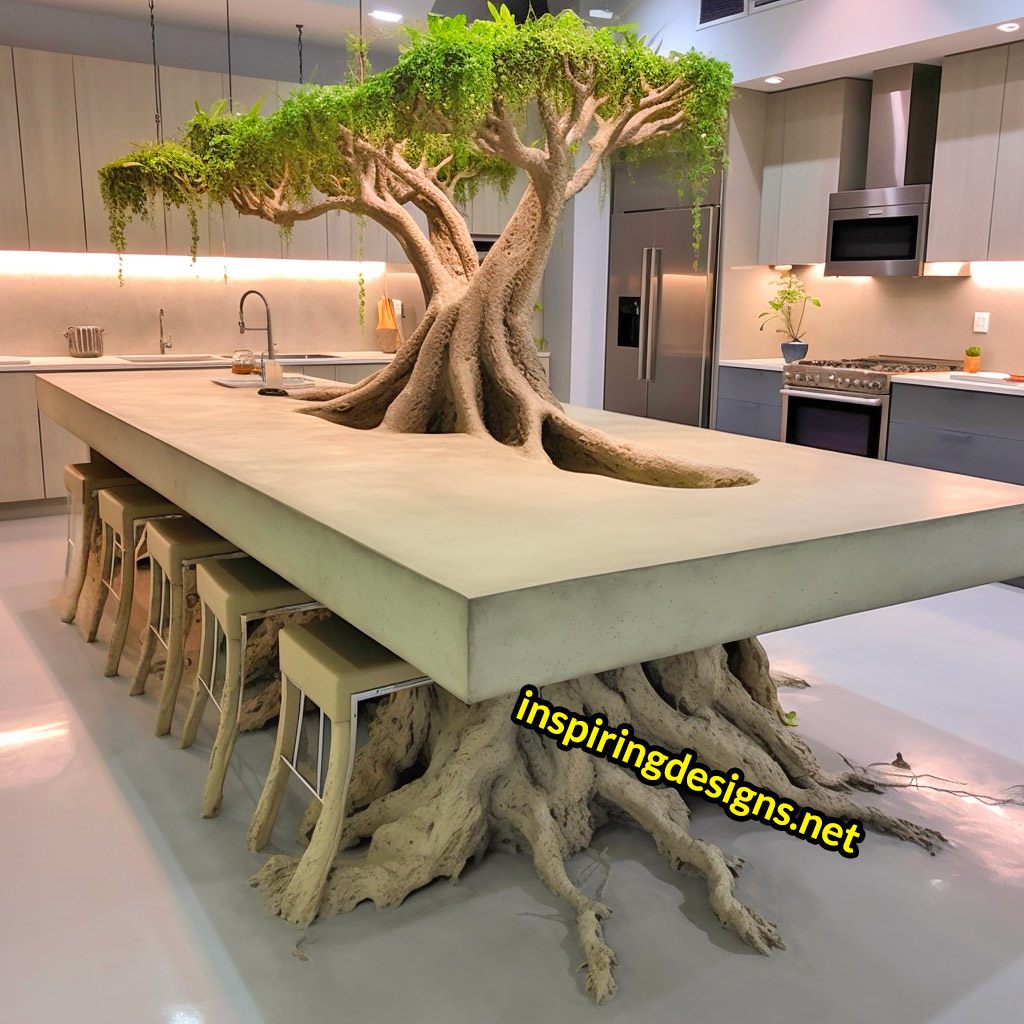 It's for anyone who wants a slice of nature while they slice their veggies.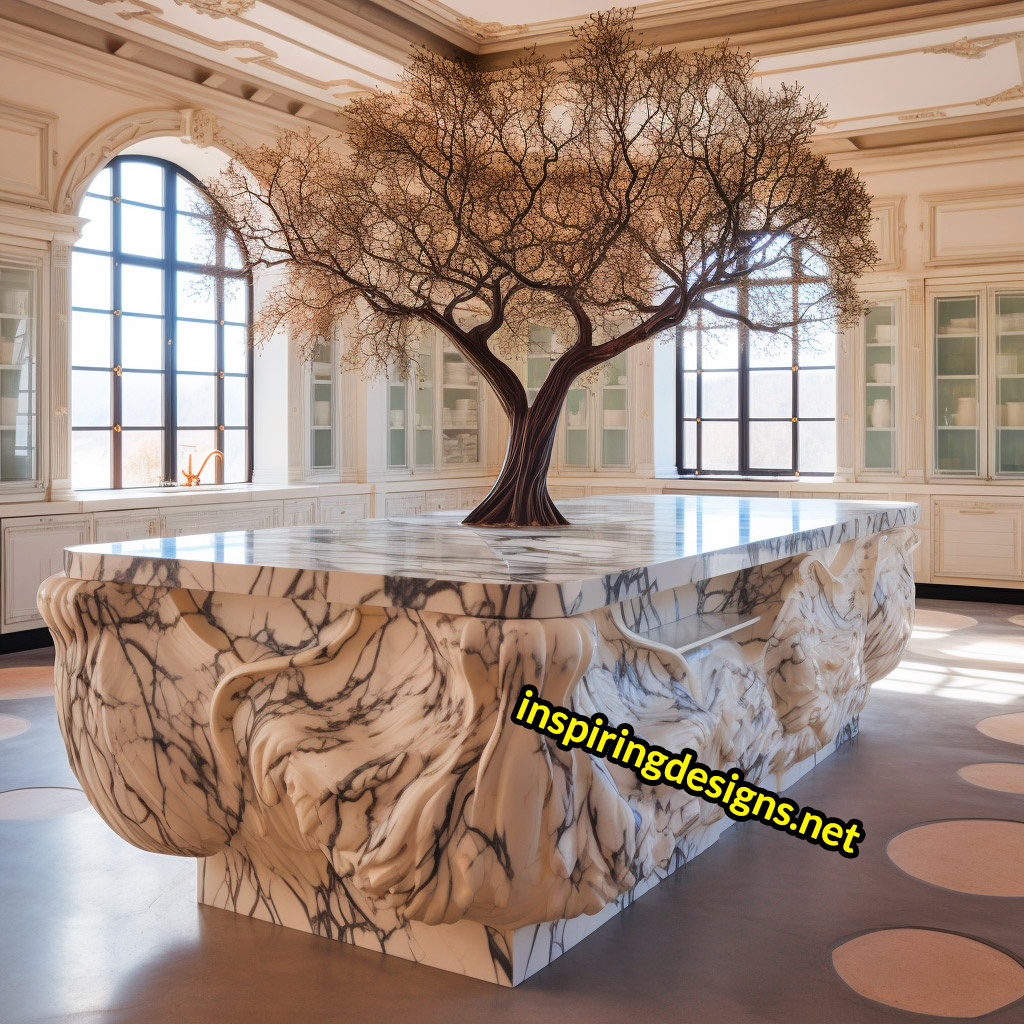 When it comes to interior design, these green islands are versatile. They align gracefully with rustic farmhouse styles, adding a touch of freshness amidst wooden cabinets and earthy tones.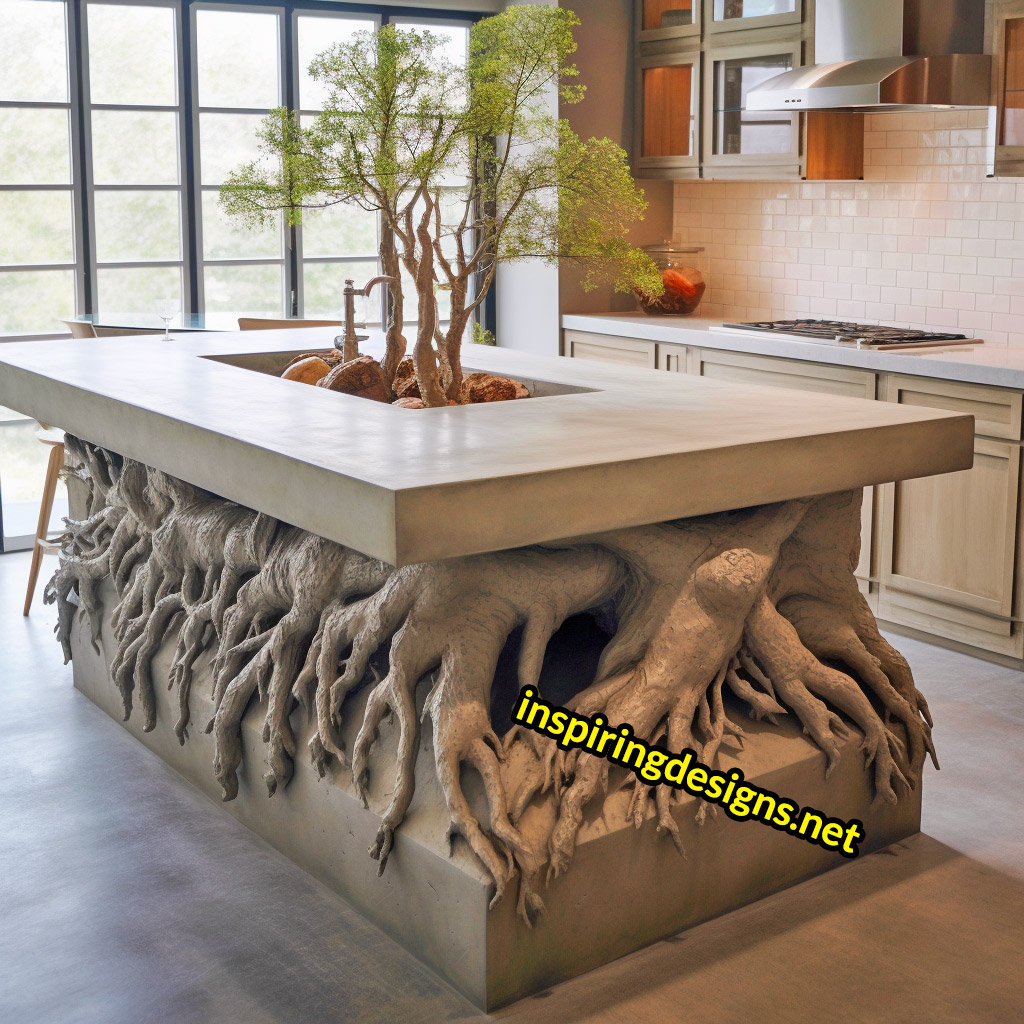 They're also a unique addition to a modern minimalist kitchen, where sleek lines and neutral colors serve as the perfect backdrop for your vibrant mini-garden.
The choice of trees or plants is key. Consider dwarf citrus trees like lemon or orange, which not only grow well indoors but also provide fragrant blossoms and tangy fruits.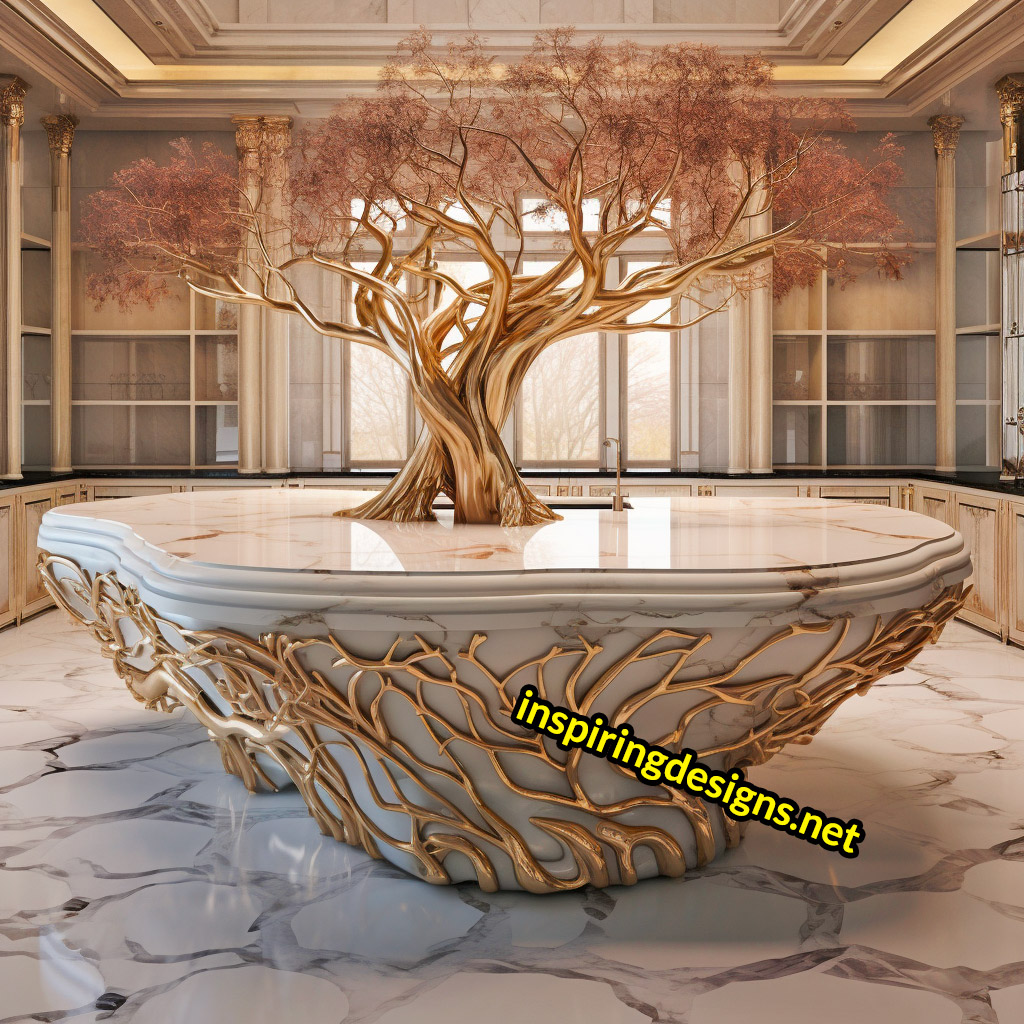 Or consider small indoor palms to add a bit of tropical vibe to your kitchen space. Herbs like basil, thyme, or parsley can also thrive and offer fresh seasonings at your fingertips.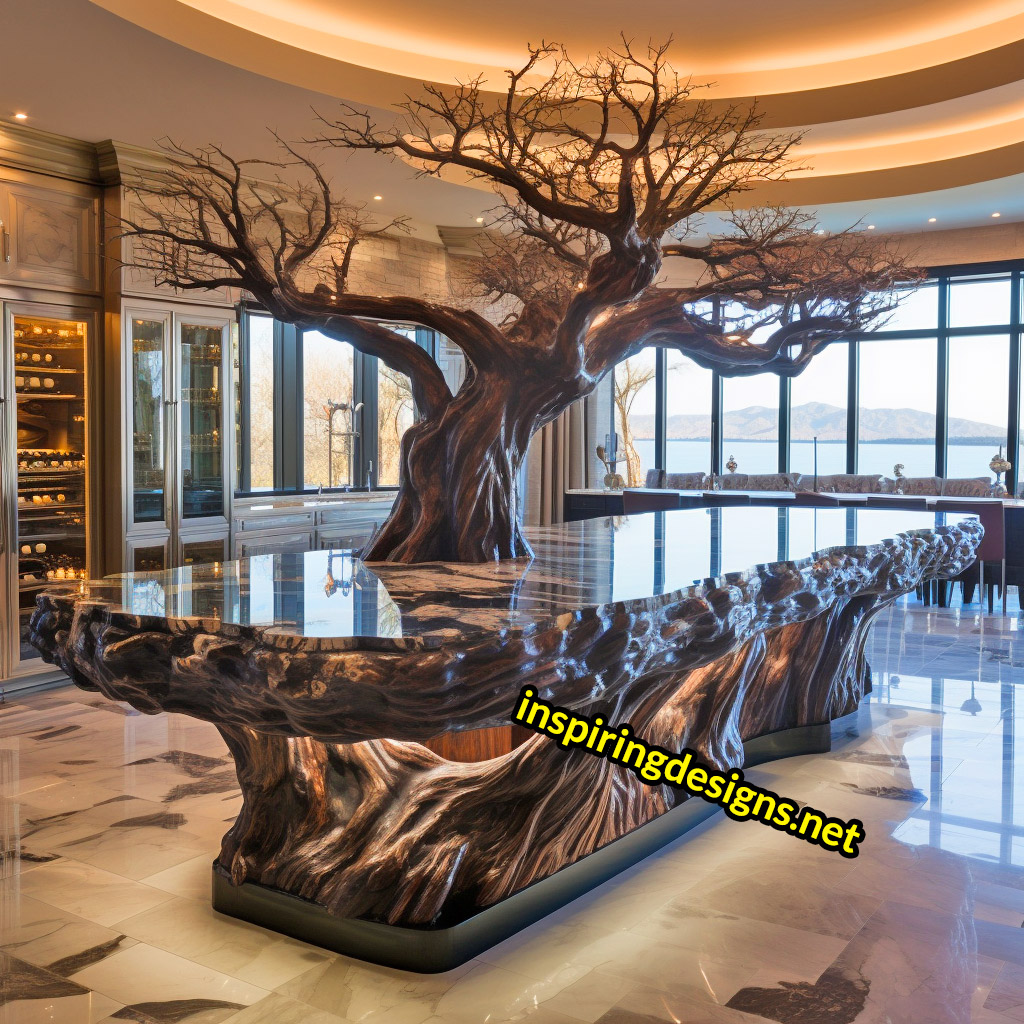 Maintaining these kitchen islands may seem like a daunting task, but it is indeed manageable. Regular watering and ensuring that your island gets sufficient light are crucial.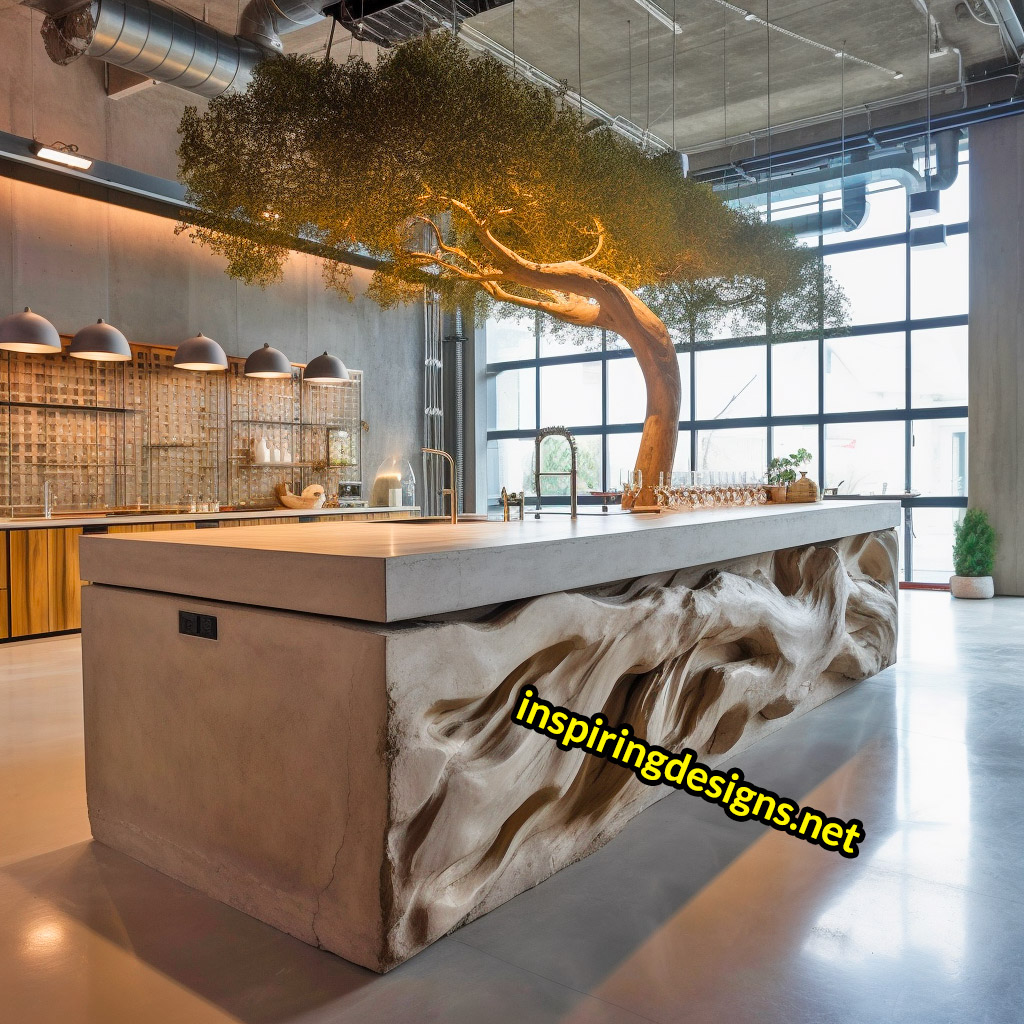 Just like any other houseplants, these trees require the right mix of soil and periodic fertilizing. Moreover, certain types of trees might require pruning and temperature control, depending on the species.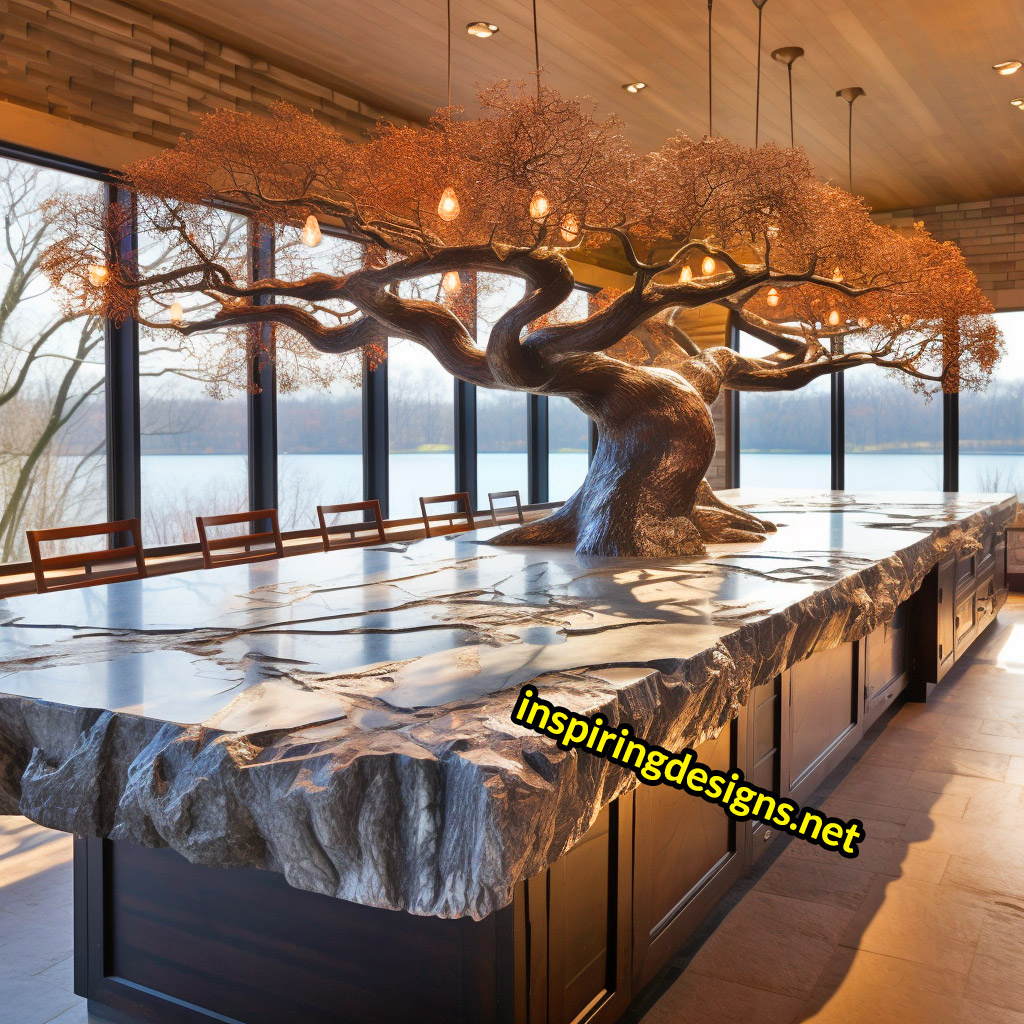 Space management is another essential aspect. Make sure there's room for both your meal prepping and your plants. Having a sink close by can make watering your plants more convenient.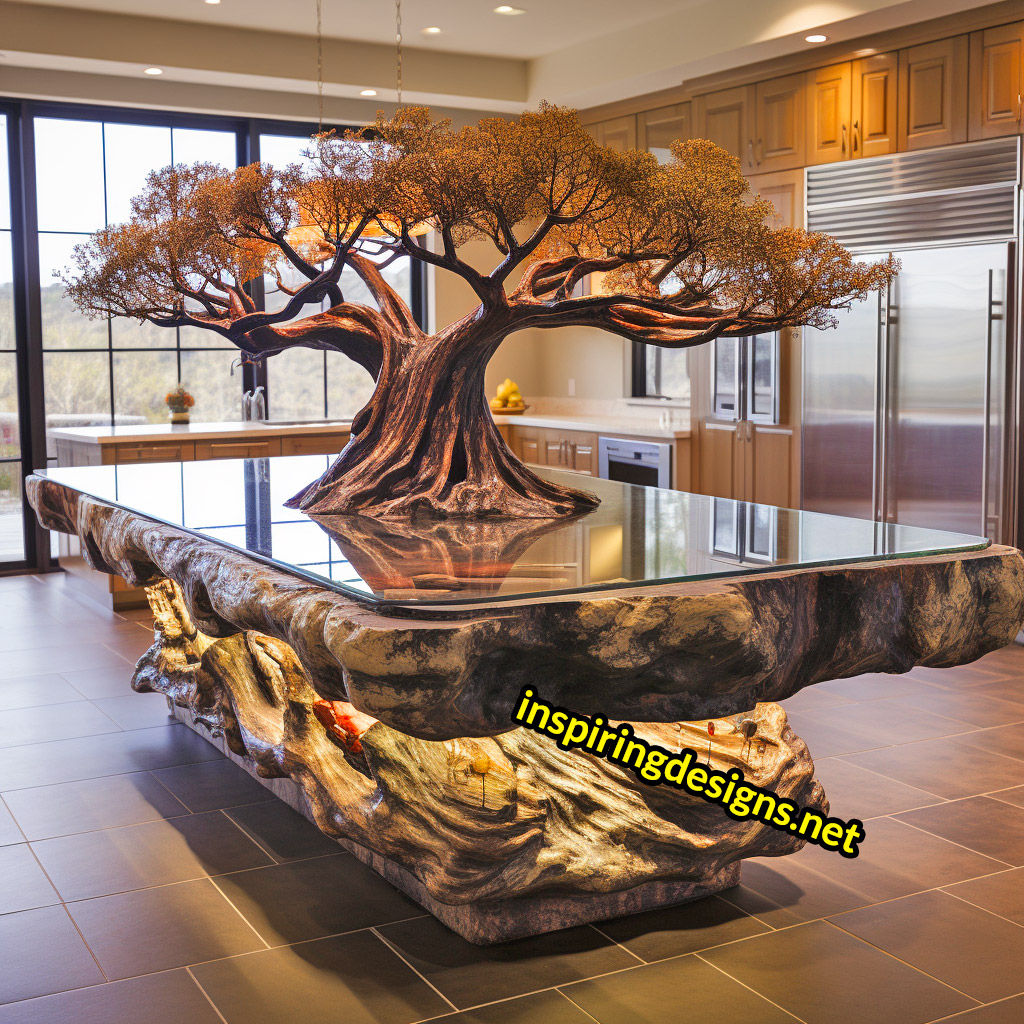 The cost of installing one of these islands varies based on several factors such as the type of countertop material, the size of the island, and the tree you choose.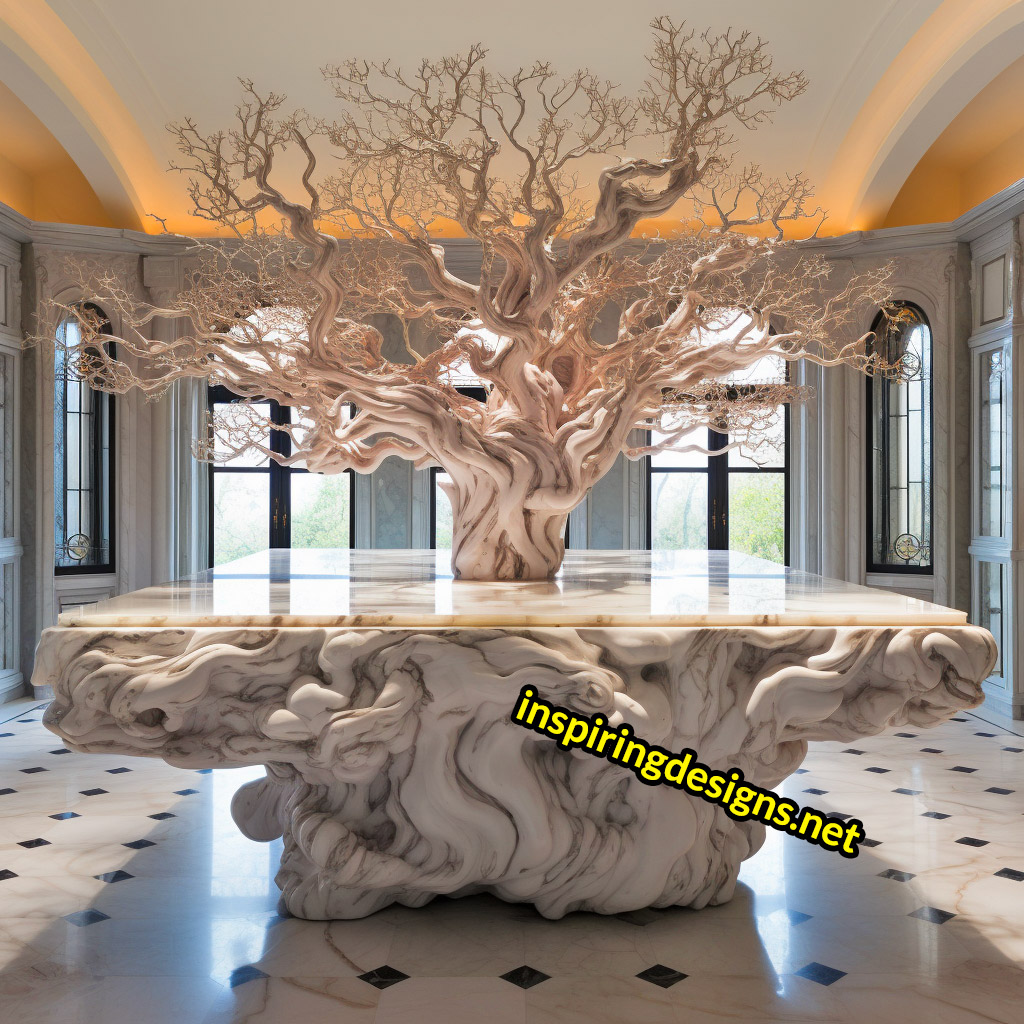 A ballpark figure could be anywhere from $35,000 to $250,000, but it could go up for high-end materials or intricate designs.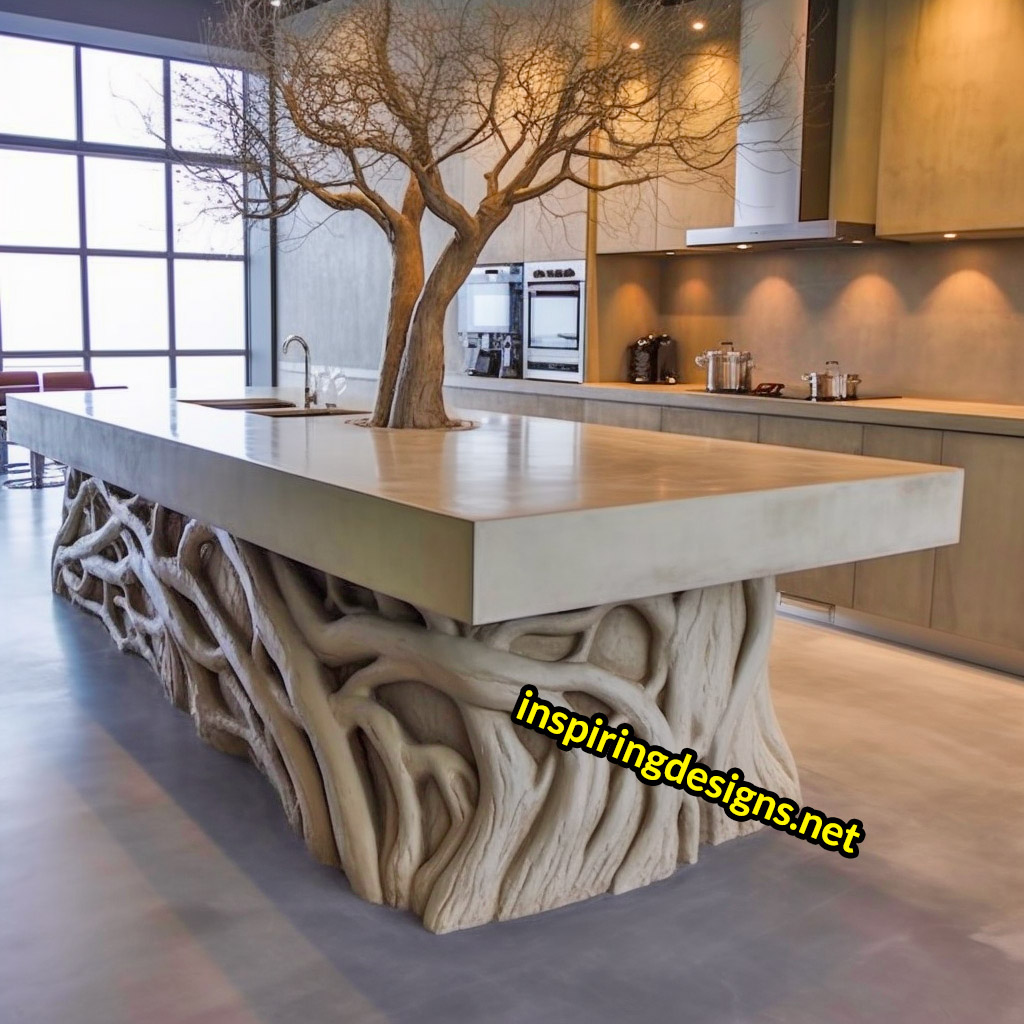 The benefits of these green islands extend beyond just aesthetics. A tree on your island can improve the air quality, add humidity, and bring a calming influence into your kitchen.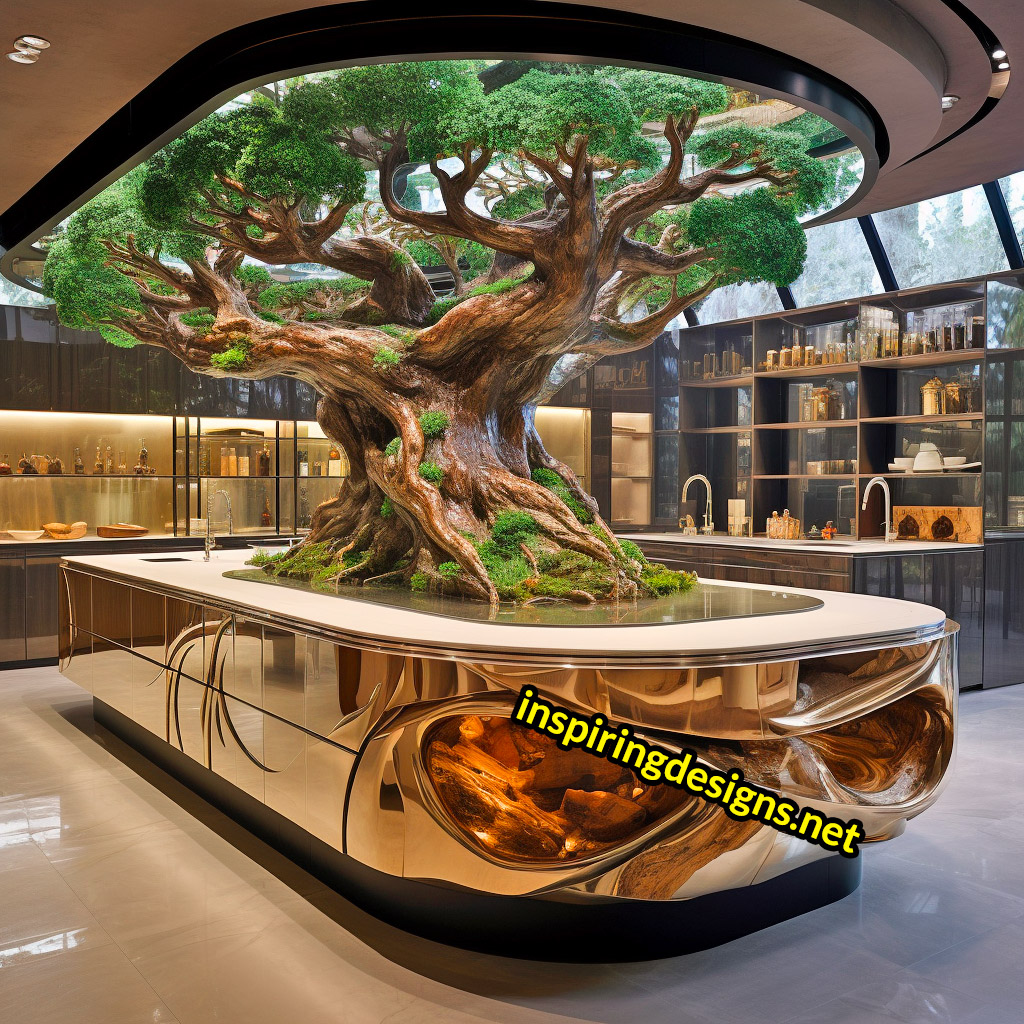 Not to mention the unique satisfaction of reaching out for a fresh lemon or a sprig of rosemary right from your own mini indoor forest.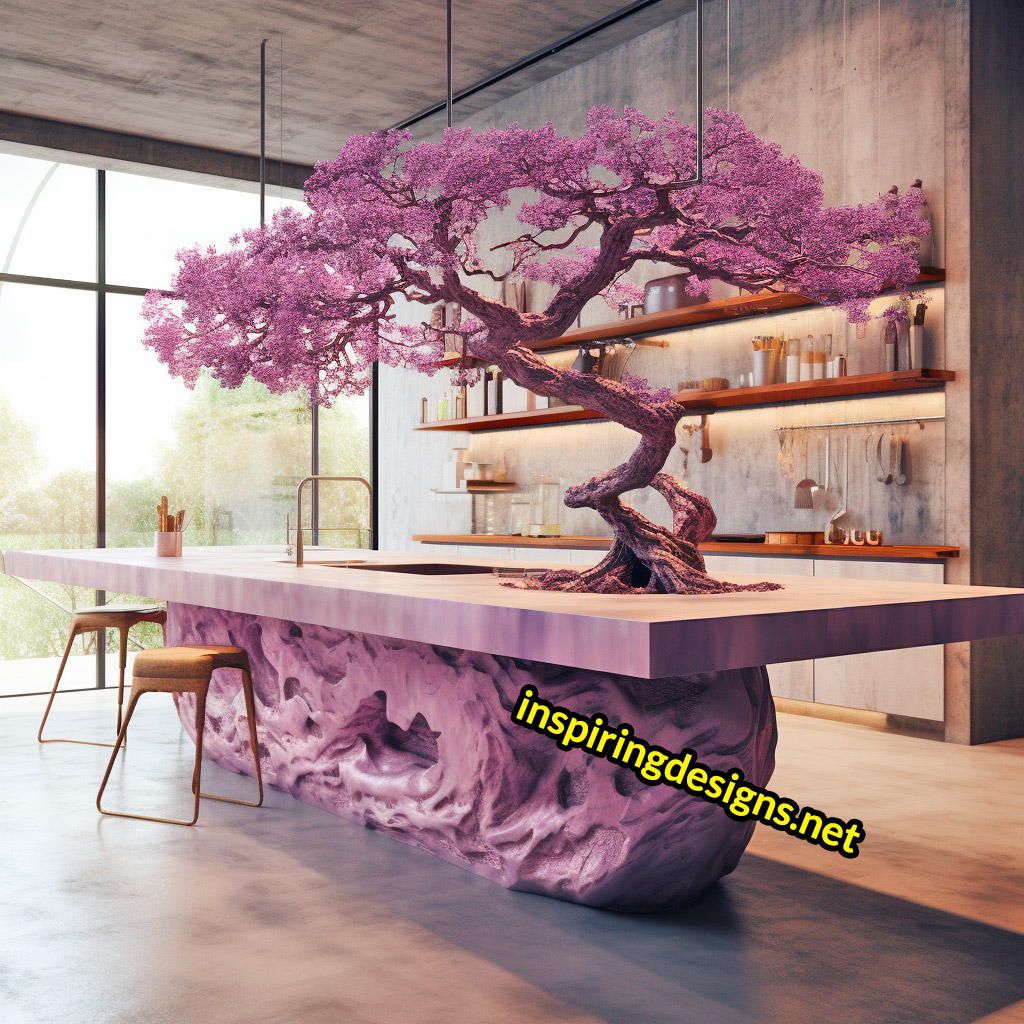 So there you have it, the green revolution in kitchen design. We're talking about a kitchen experience where the countertops sparkle, the pots sizzle, and the trees…they flourish.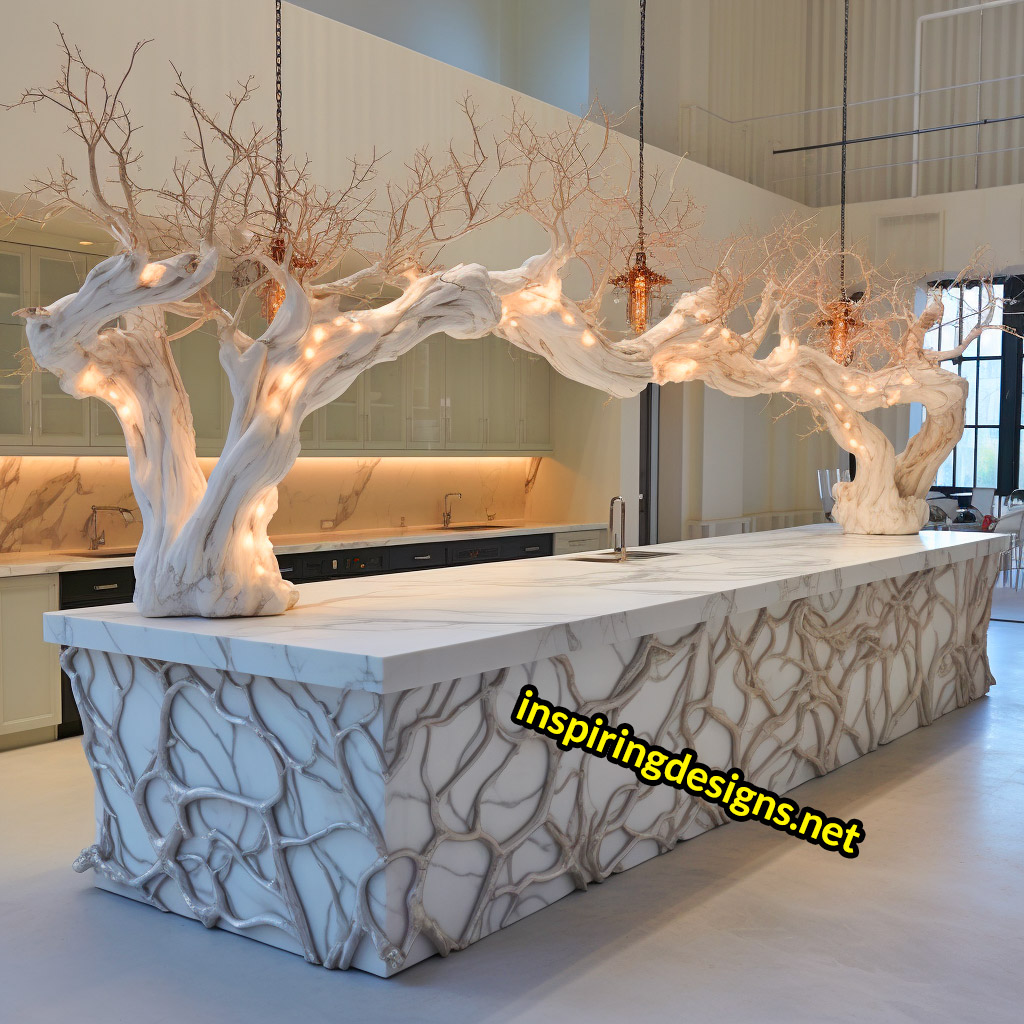 Bring home an island that not just stands out, but grows out. A piece of paradise right in your kitchen – how's that for the fresh taste of innovation?