Ever felt the urge to rev up your bathroom decor? Maybe add a sprinkle of nostalgia and a pinch of retro goodness? Well, hold on to your soap bars because we have a treat for your washroom needs!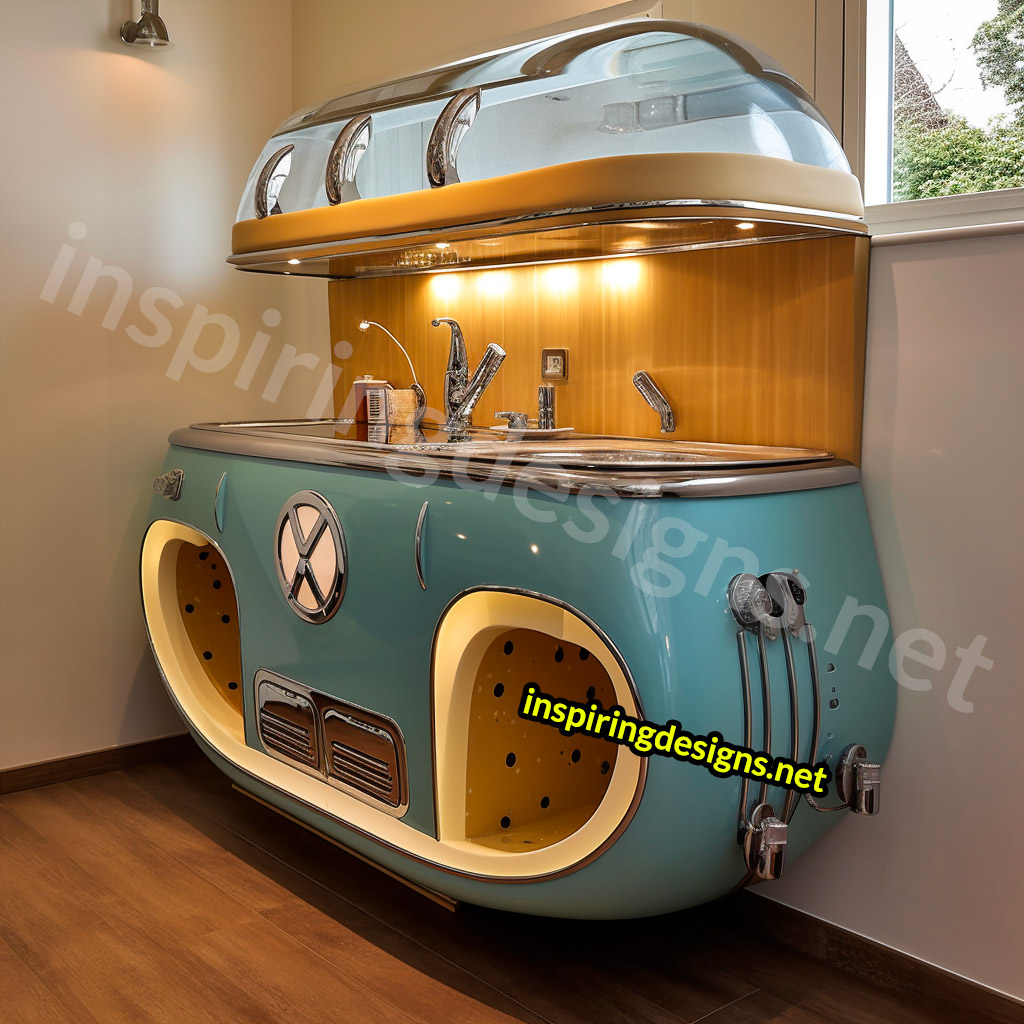 Imagine washing your hands with soap bubbles drifting by, reminiscent of those peace-loving days gone by. Ah yes, the Volkswagen Type 2 bus!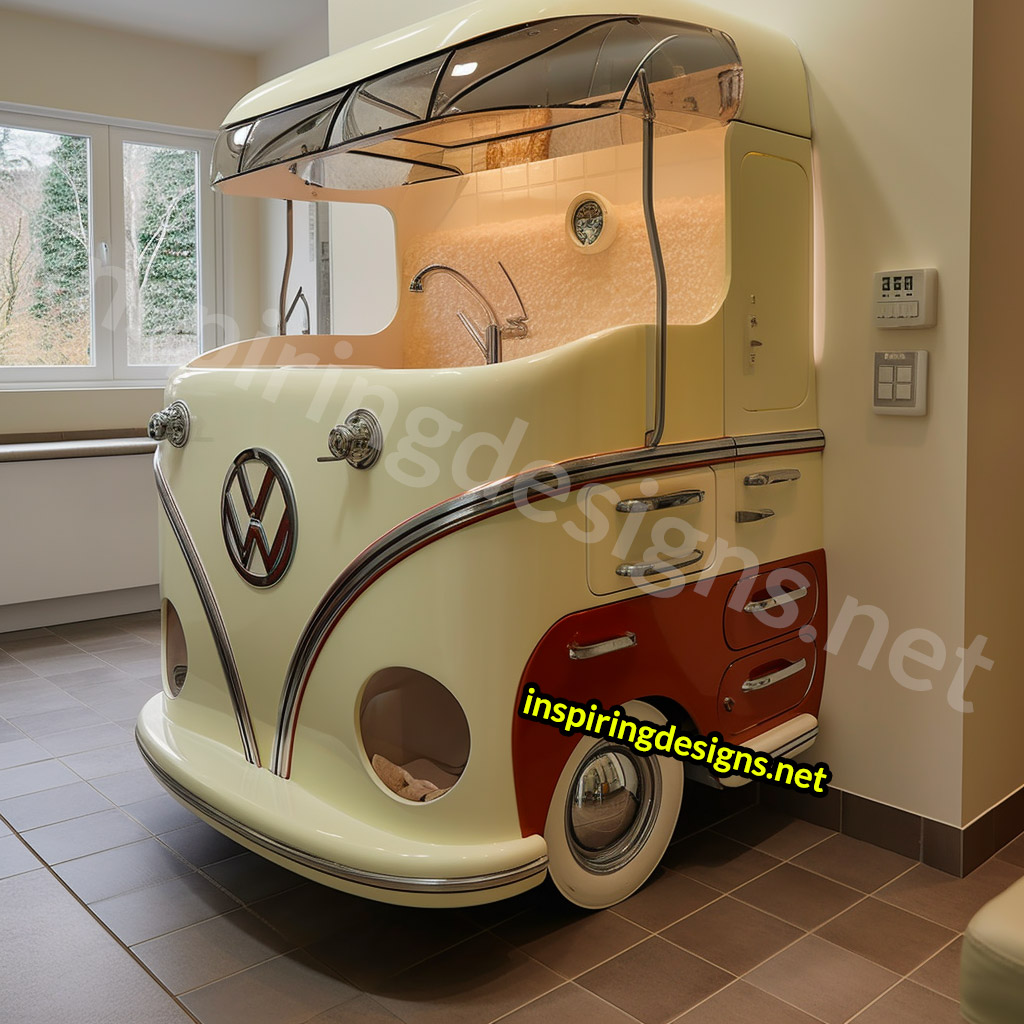 An icon of the 60s and 70s that brought a generation together in a blaze of color, love, and music. But what if you could bring a piece of that era right into your bathroom?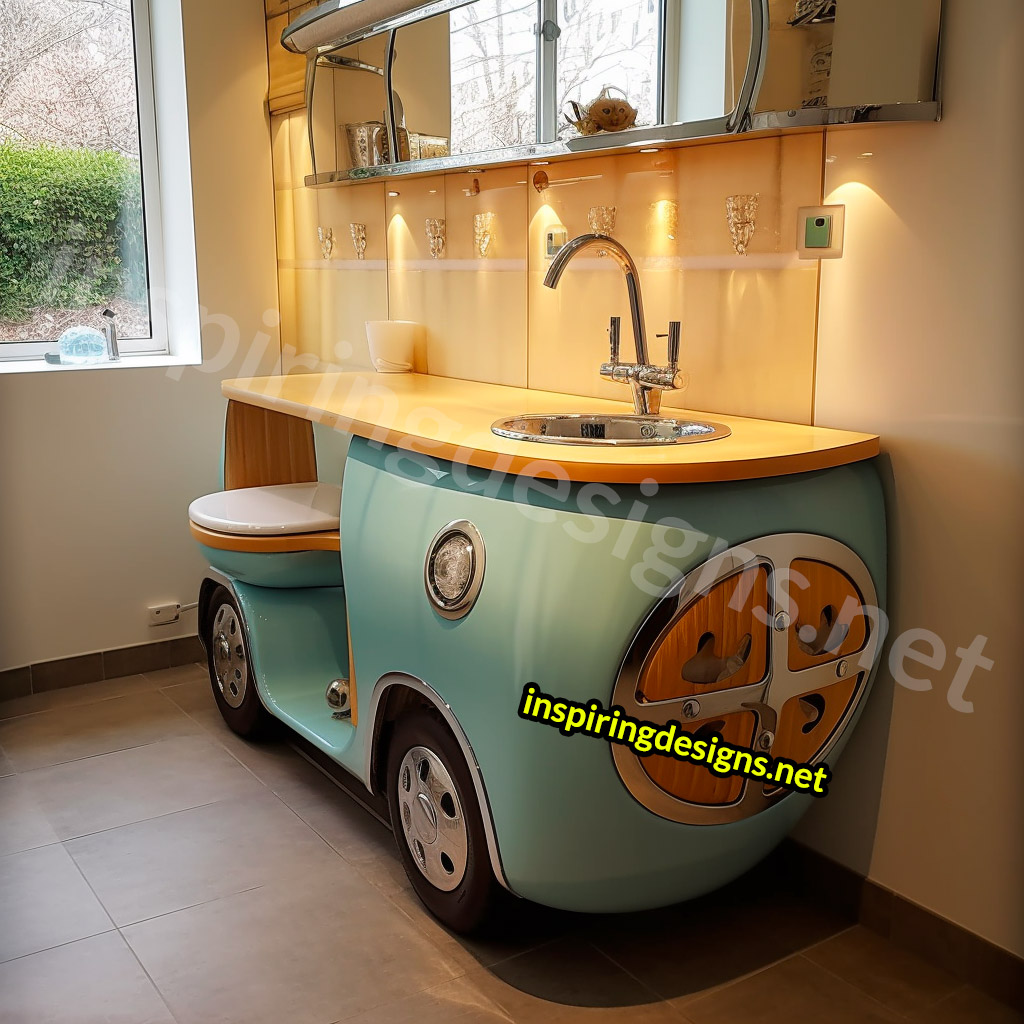 Picture this: You're brushing your teeth while gazing at a mini VW Type 2 bus. It's not just any bathroom vanity; it's an ode to the past. An emblem of free spirits and winding roads. Sounds fascinating, right?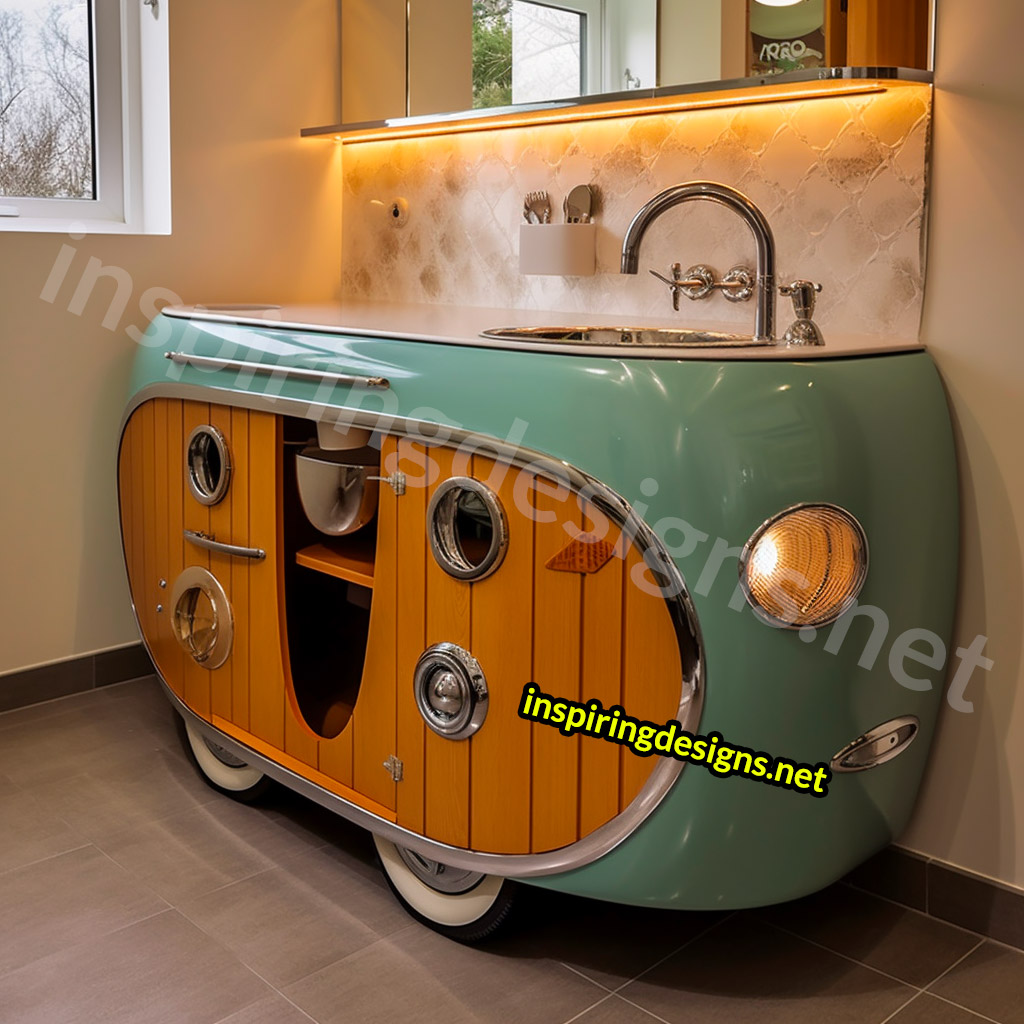 Breeze through a myriad of designs and colors that would make even the most seasoned VW fan swoon. From fiery reds to calm blues, every bus color you could ever dream of is at your fingertips.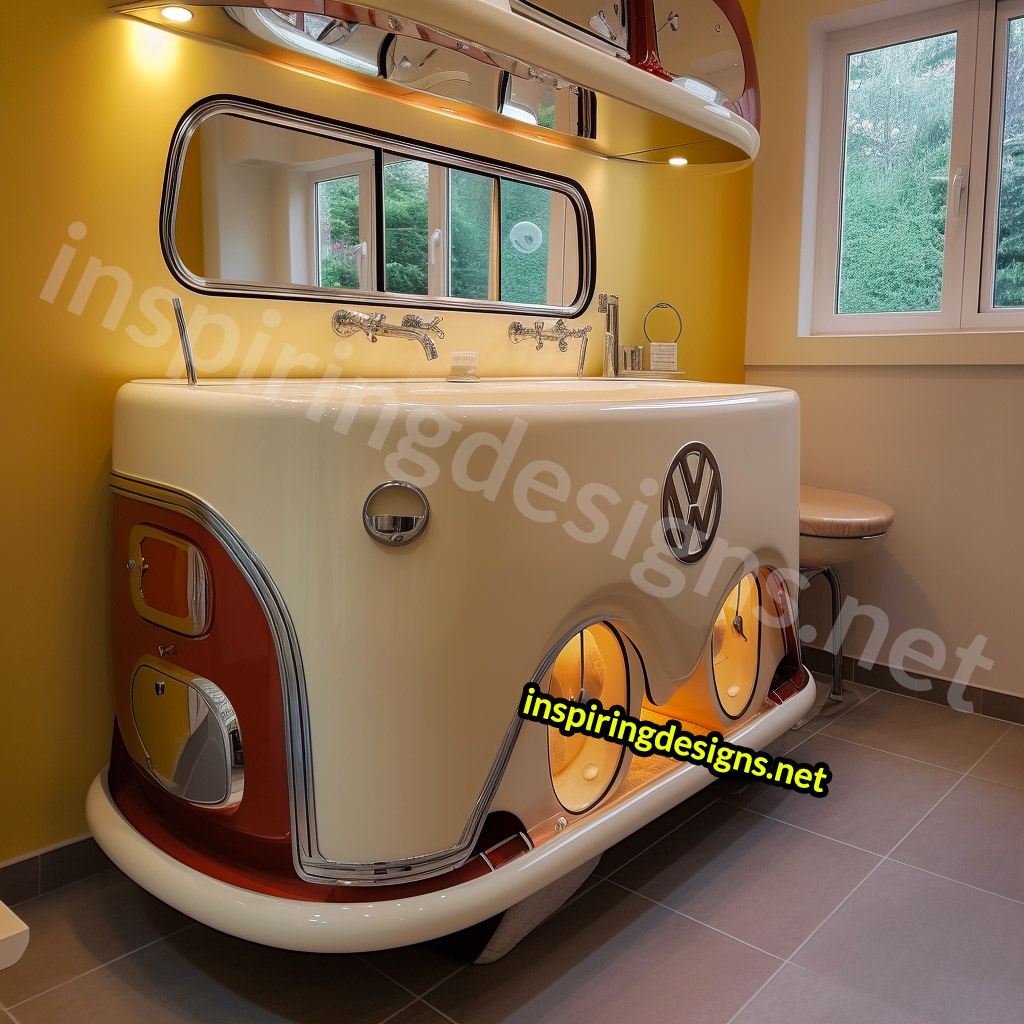 But why stop at colors? Bathroom talk can sometimes be, well, boring. But with this vanity, it's anything but! Whether it's a surprise guest or a curious niece, this piece guarantees head turns and gushing compliments.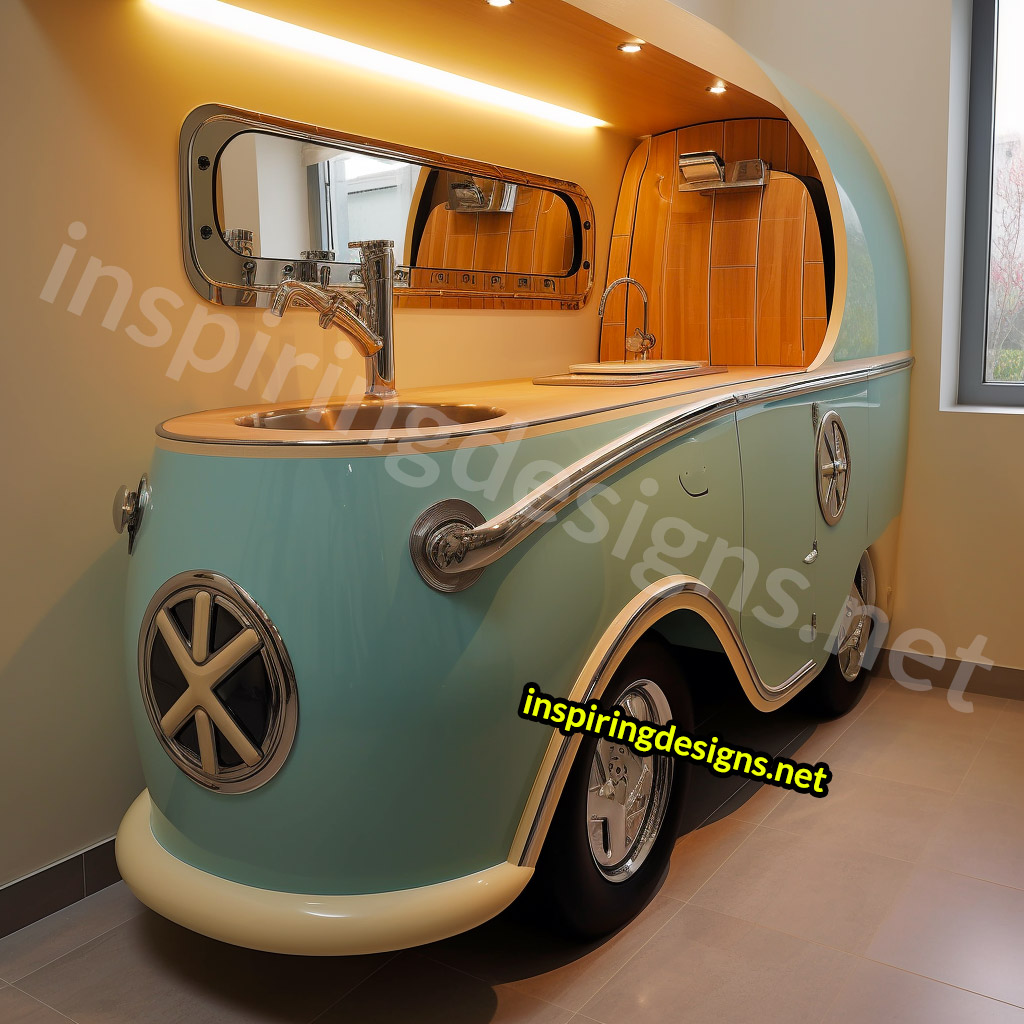 The sun's just peeking out, you're still half asleep, but the glow from your bus's LED lights and working headlights beckons. Suddenly, morning routines don't seem all that bad.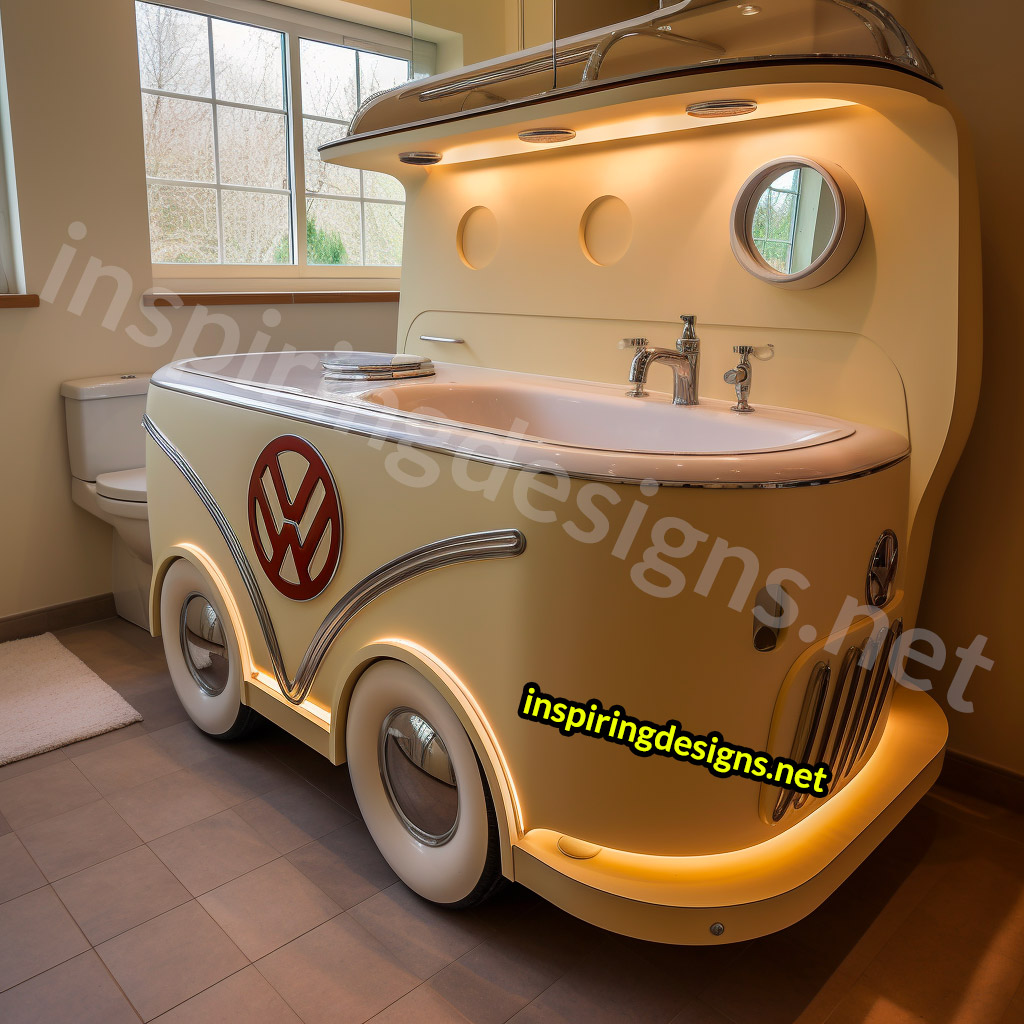 Nostalgia buffs, here's a tidbit for you: some of these vanities incorporate actual parts from vintage VW buses. Yep, that's right. Authentic bits of history to accompany your morning face wash.
For those who appreciate the finer details, you'll be delighted to know that you can choose from designs that showcase the side view or those that give the illusion of the bus's front protruding from your wall. Whichever you pick, it's bound to be a showstopper!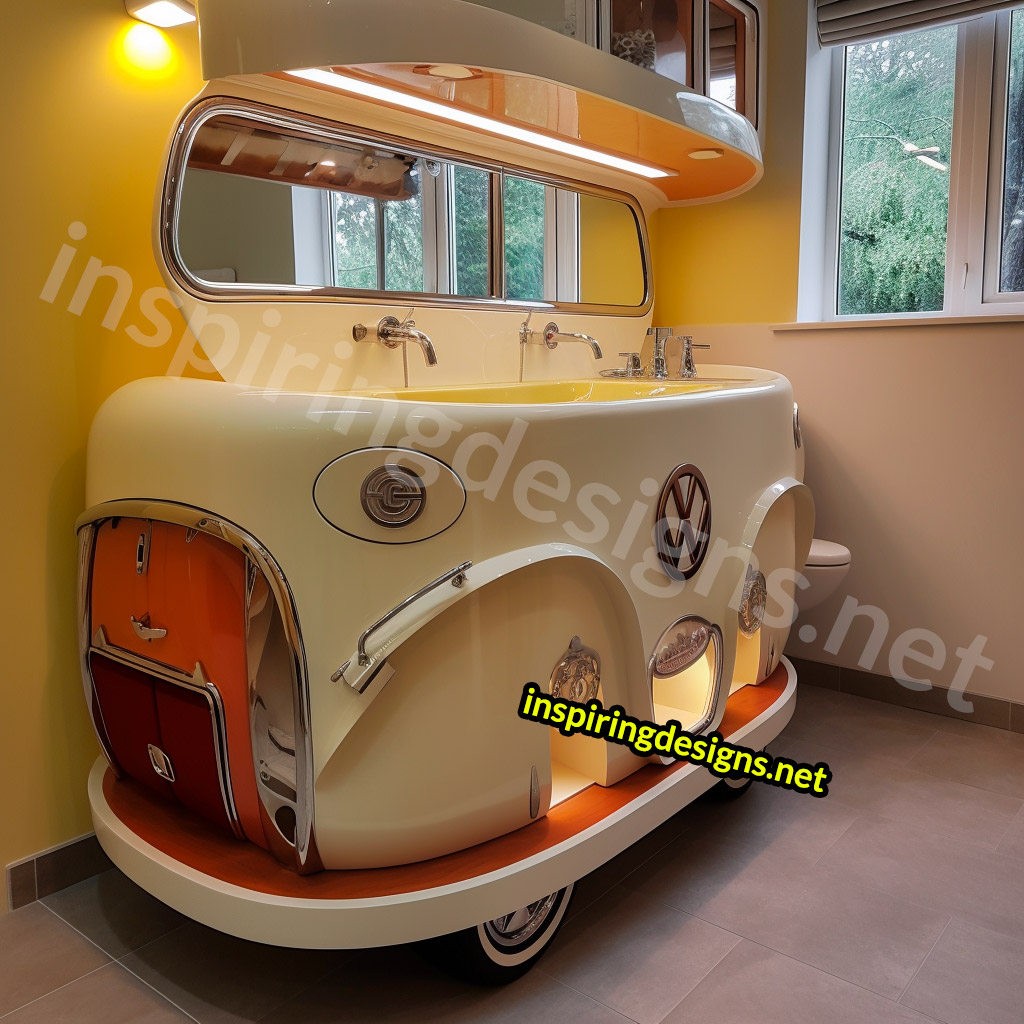 You might be thinking, "Surely, such a masterpiece would be fixed permanently, right?" Wrong! Fancy a change of scenery? Simply disconnect, roll it out using the bus's wheels, and give your bathroom a quick makeover.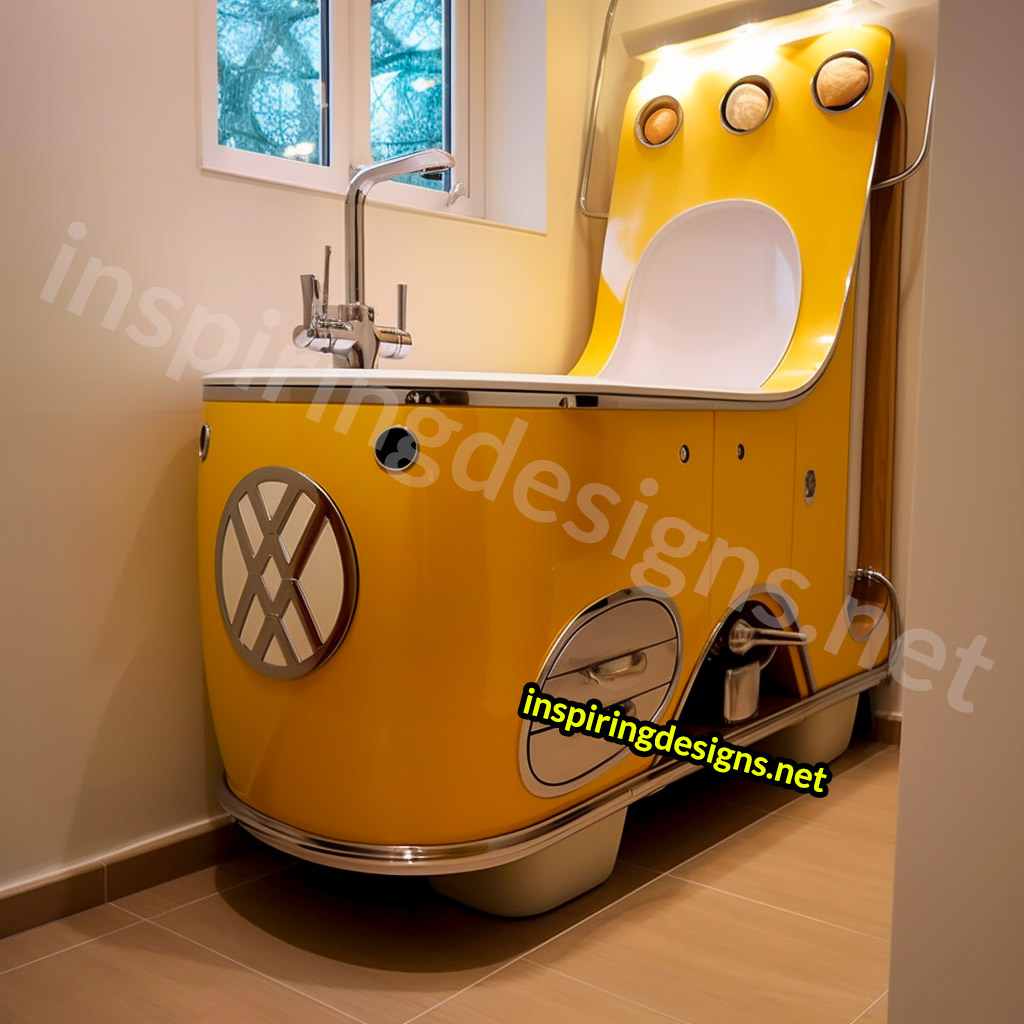 Installation worries? Pshh. Hook it up to your plumbing, find a power outlet for those snazzy lights, and you're good to go.
Dimensionally diverse, these vanities cater to various bathroom sizes. Whether you have a spacious washroom or a cozier setup, there's a bus waiting to park itself there.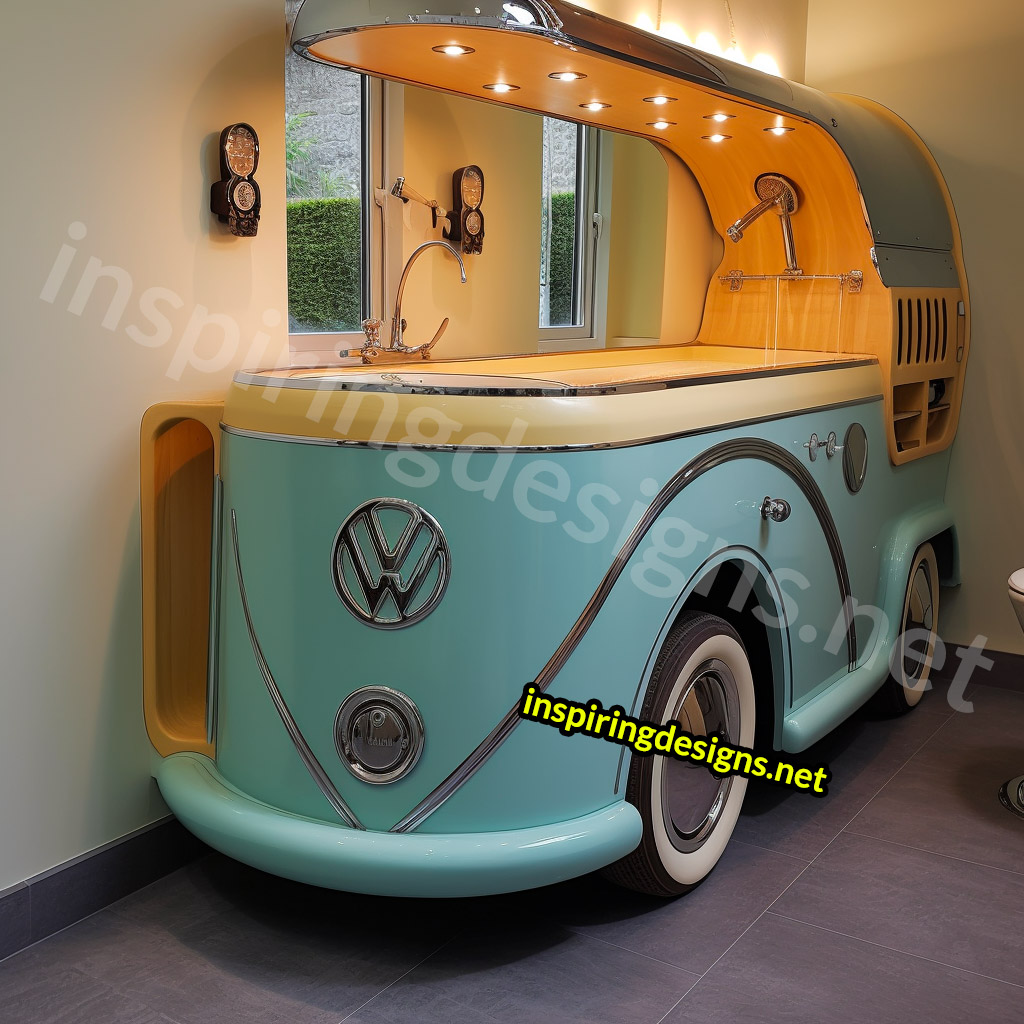 Remember those passionate debates on which bus color was the best? Relive those moments as you decide which mini VW bus suits your taste. Azure blue? Sun-kissed yellow? Or maybe that classic green? Take your pick!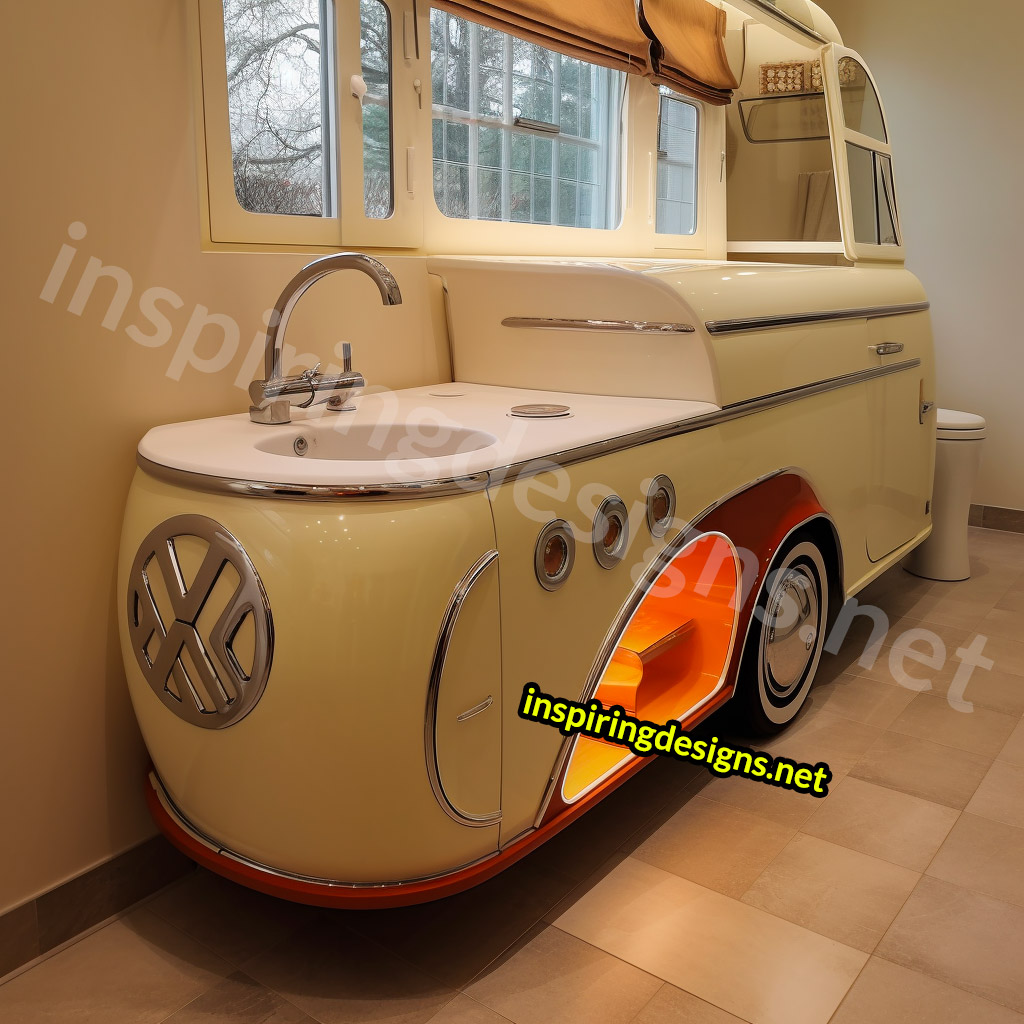 For the seasoned hippies or the VW enthusiasts, this is a trip down memory lane. But for everyone else, it's a whimsical touch to an otherwise mundane part of the house.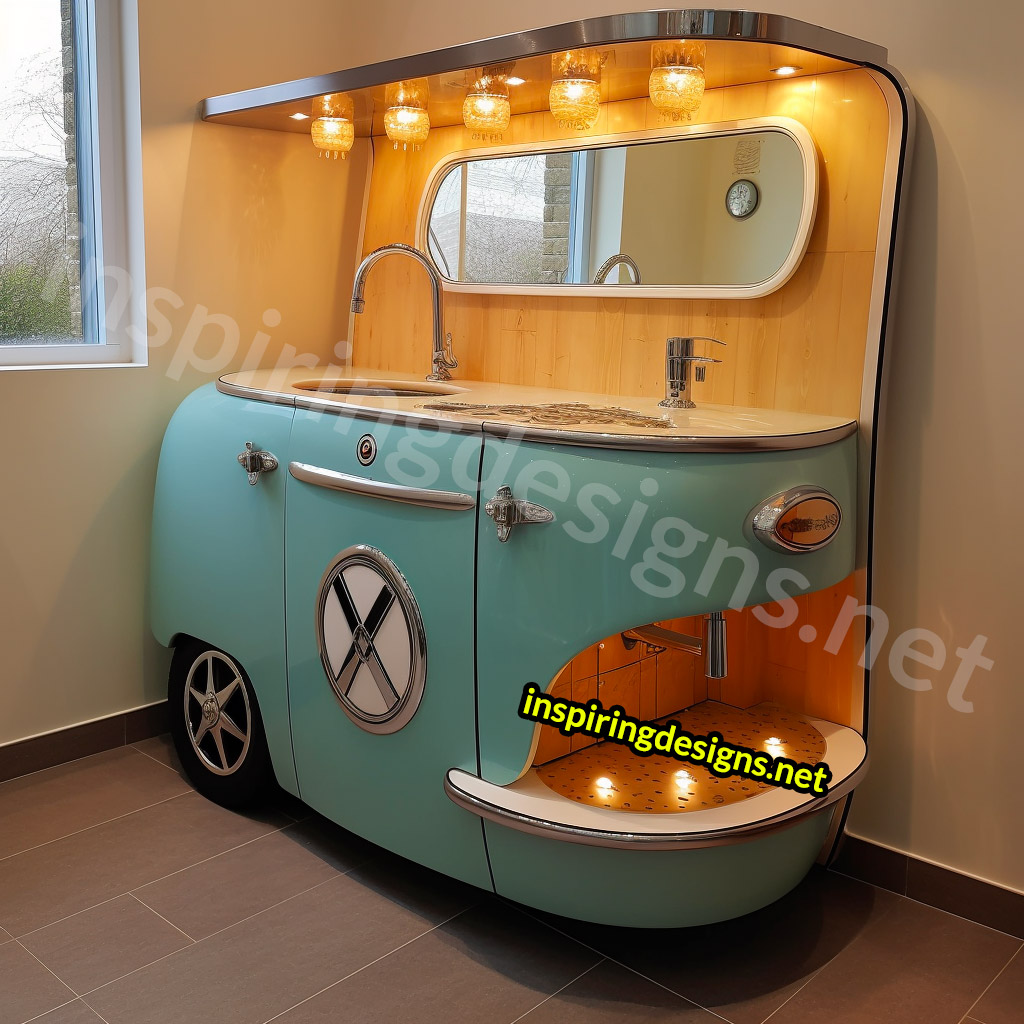 Just think about it: Each morning, you'll be greeted with a burst of retro charm. A wonderful reminder of simpler times, of road trips, of shared stories, and of iconic history.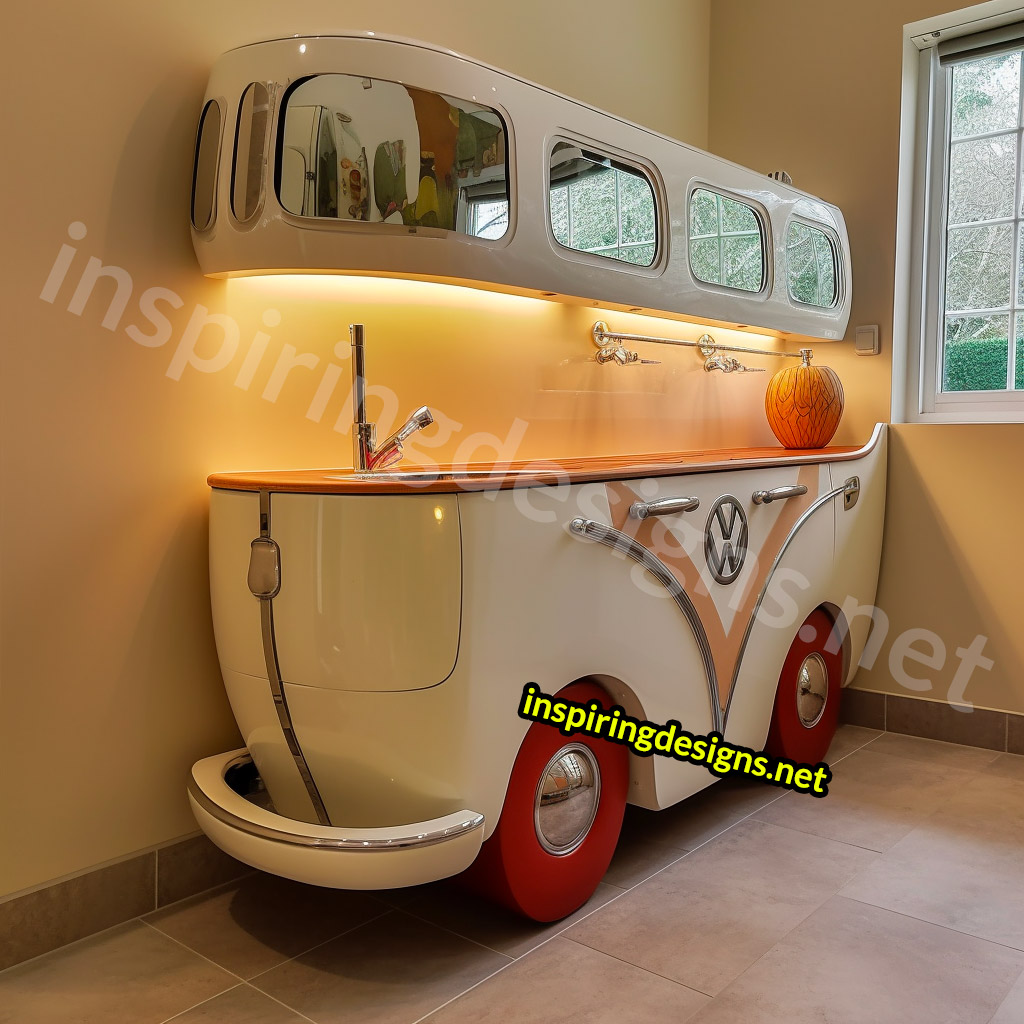 And if someone ever says, "I love what you've done with the place," just smile, nod, and know it's all thanks to your unique taste and a fantastic Volkswagen Type 2 bus bathroom vanity.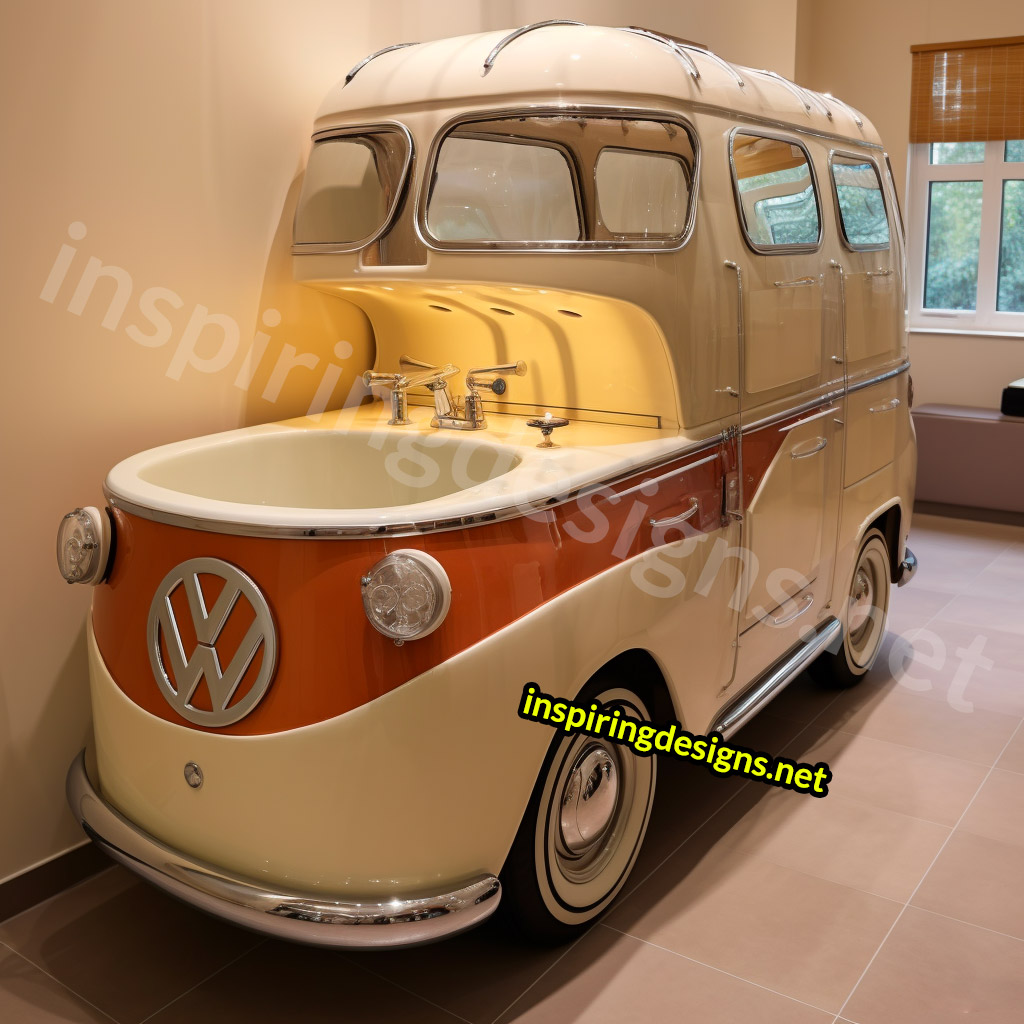 Vroom vroom into a bathroom revolution, folks! Because who said your washroom can't be as cool as a 60's road trip?