Hang onto your lattes and cappuccinos! We're taking a leaf from the tree of creativity and diving into a forest of mind-blowing coffee tables. These bad boys are not your grandma's coffee tables; they're artisan-crafted beauties made of metal and glass that feature intricate tree designs.
The shapes and sizes of these arboreal wonders are as varied as the forests they represent. Whether you're into perfect squares, stylish rectangles, or 'let's-go-round-in-circles' kind of person, there's an option just for you.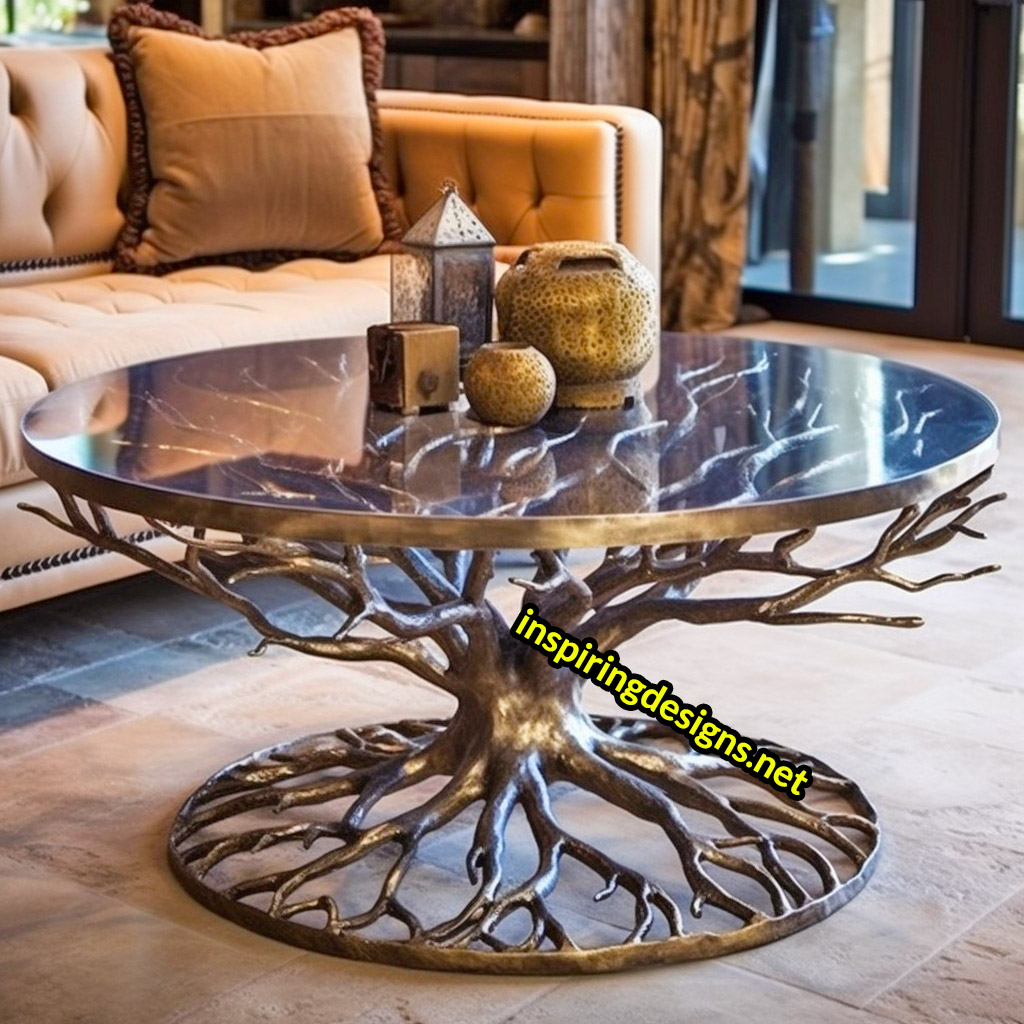 Can you even imagine the conversations that would sprout around one of these masterpieces? We're talking instant eye-catcher level.
Grab your magnifying glass, folks, because the details in these tables are as intricate as Sherlock Holmes' latest case. Each table takes hundreds of hours to create. Rumor has it that the artists are part squirrel – how else could they have such patience and attention to detail?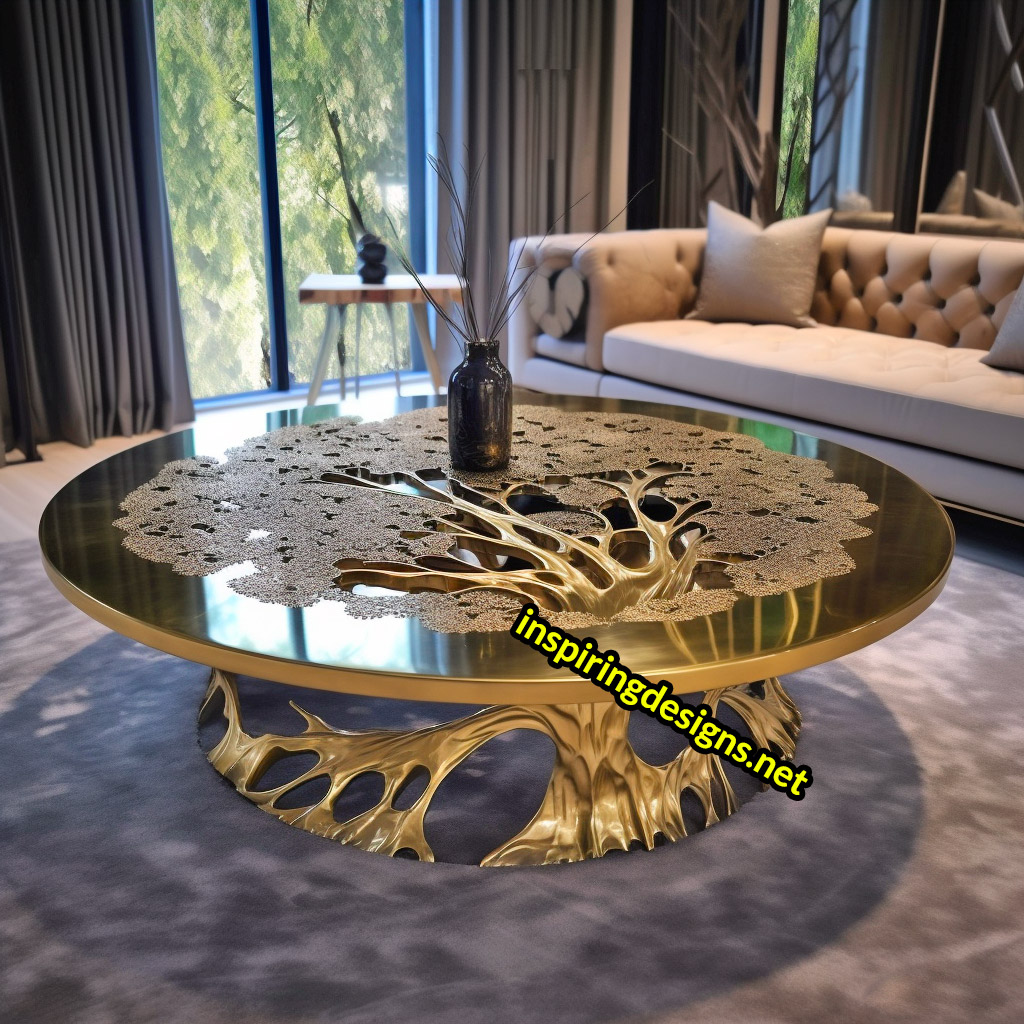 Now, the root benefits of owning one of these tables are far-reaching. Ever felt like taking a nature walk but didn't feel like leaving your house?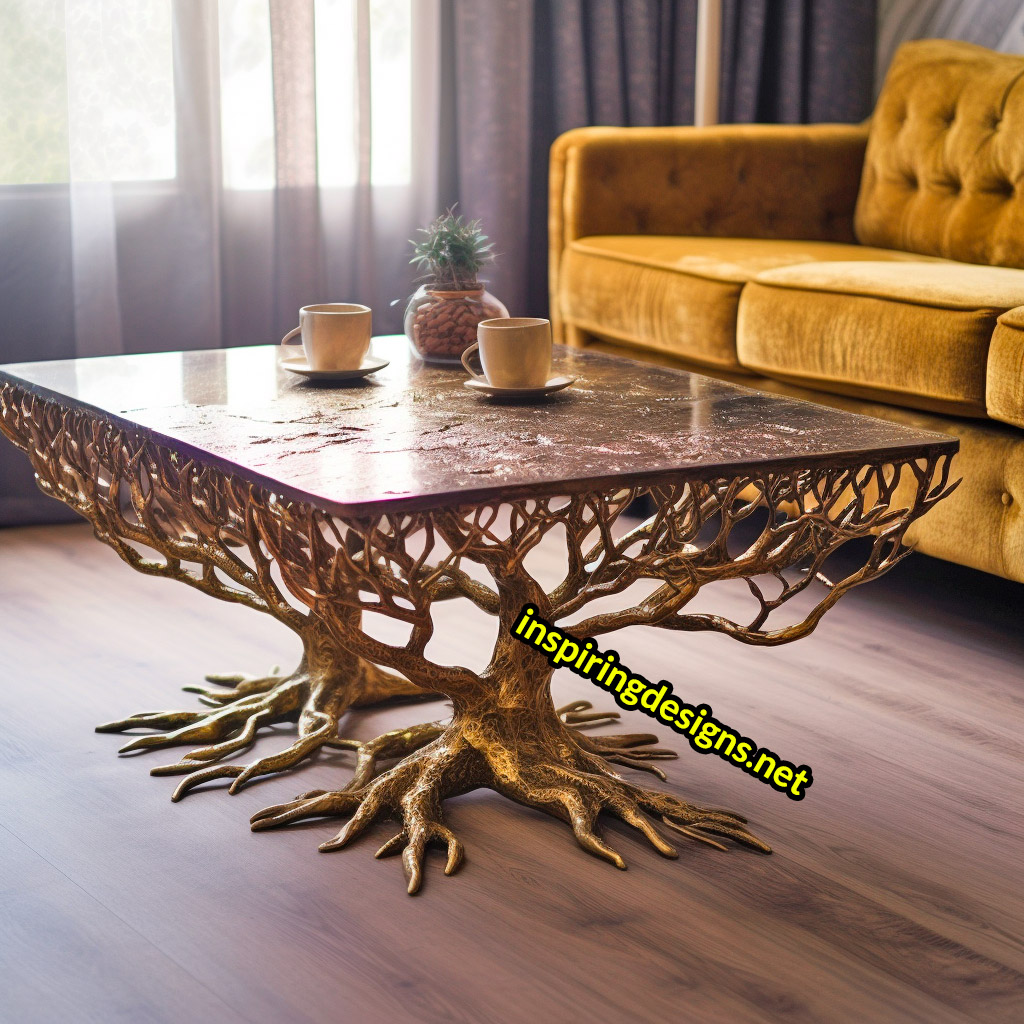 Fret not! Your living room can now be your enchanted forest. Plus, no ticks! Your table is not just a table; it's a mental vacation.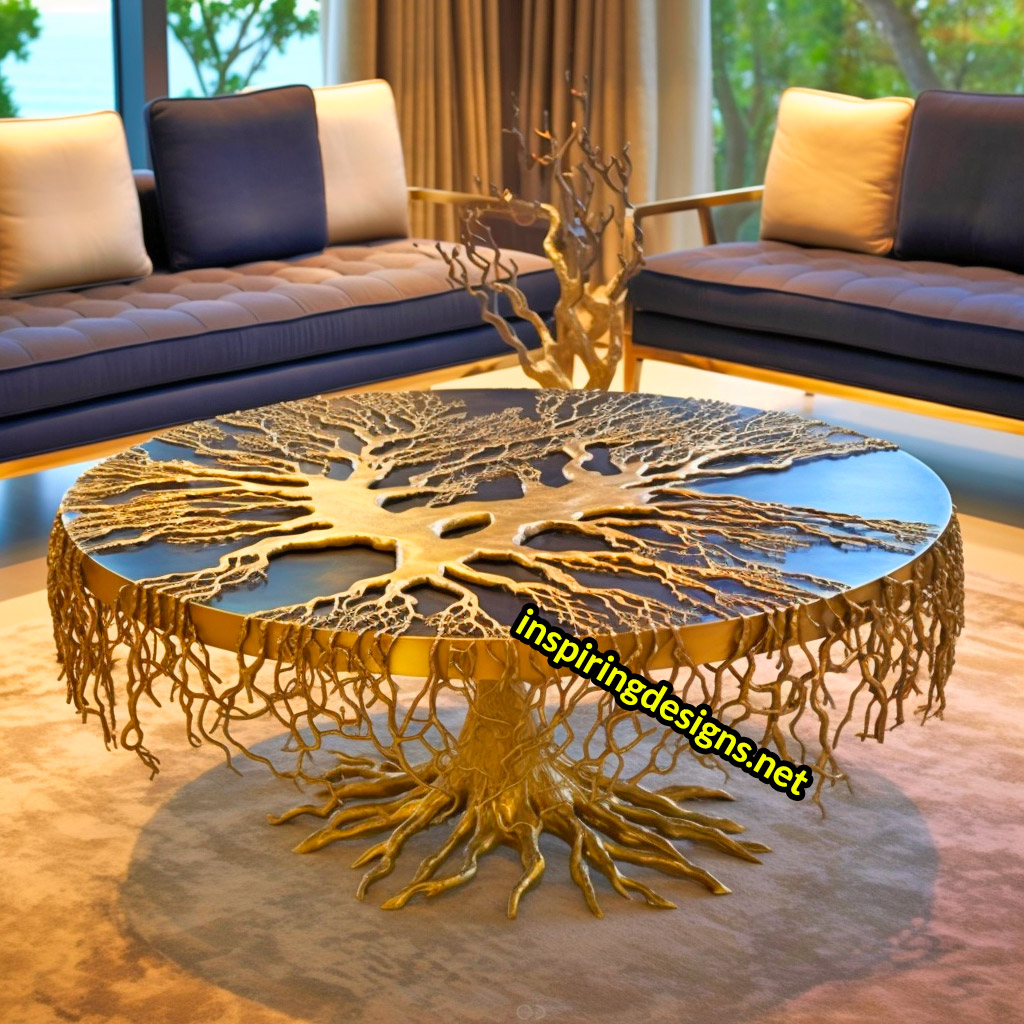 And just when you thought it couldn't get any better, we're going to one-up the coffee table. Gasp! For a full-on Middle-Earth dining experience, you may want to check out our article on similarly designed tree design dining tables.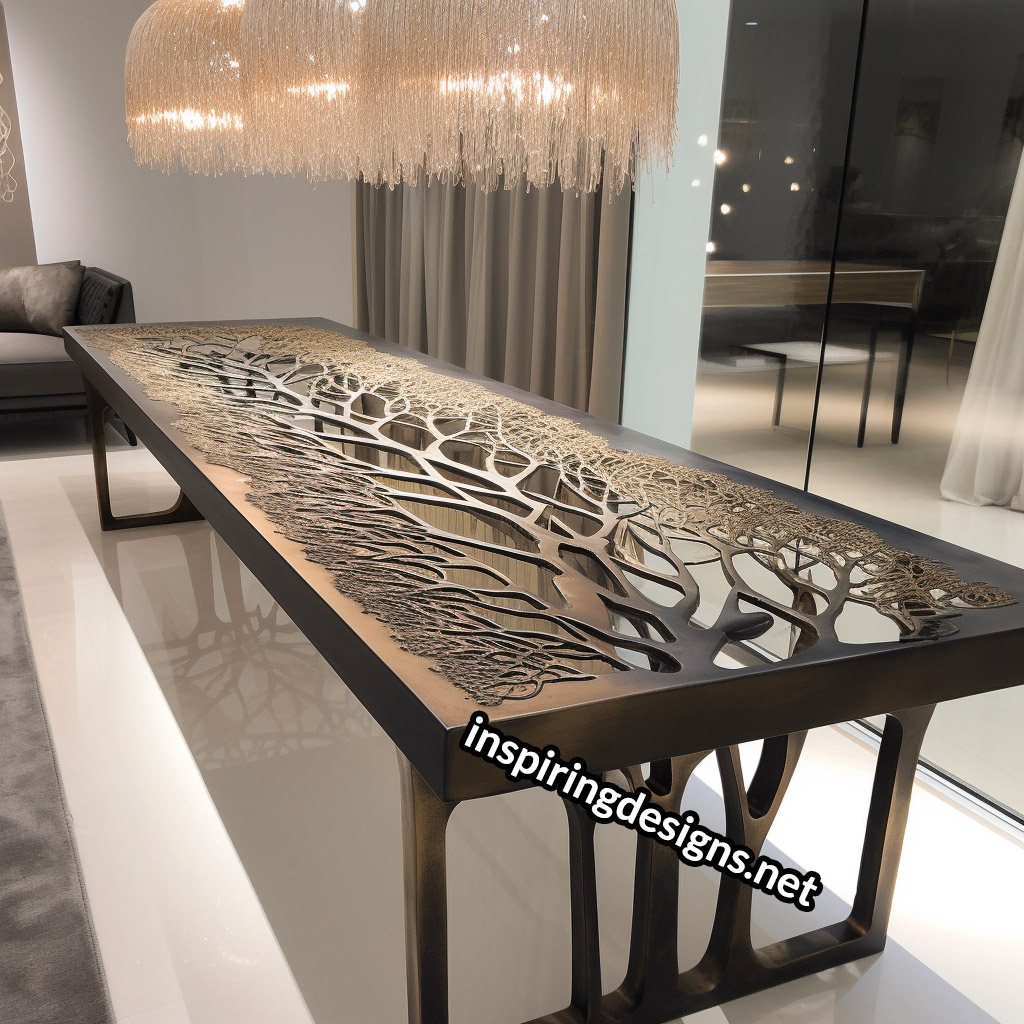 Or maybe you want the trees to literally hang from your ceiling? Behold the tree-shaped chandeliers.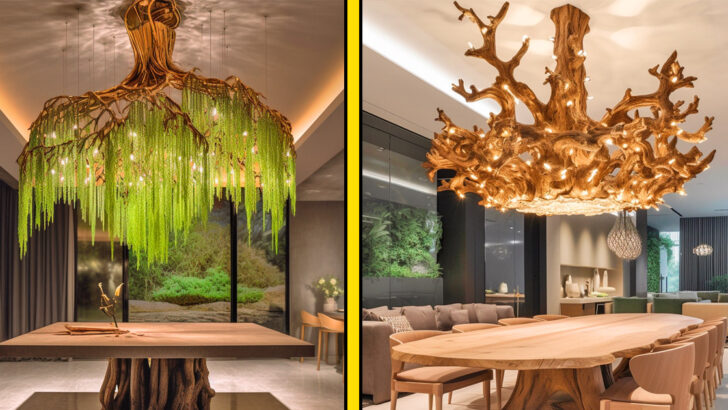 Design-wise, metal and glass are like the Bonnie and Clyde of materials – iconic, classic, and a little bit edgy. The metal frames, often in dark hues, make the branches while the glass top forms the clear sky above.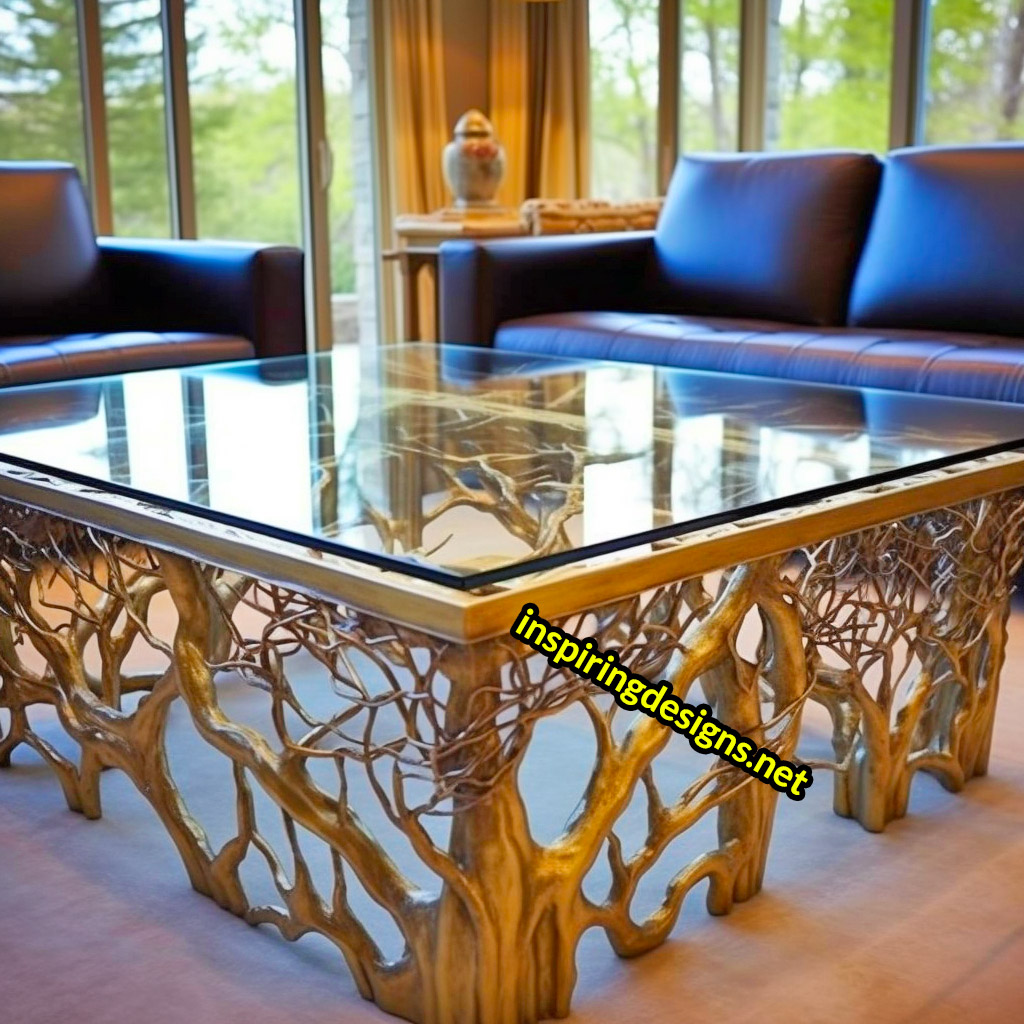 These elements combine to capture a moment of nature frozen in time – almost like you have the power to control time itself. Who needs a Time-Turner, right?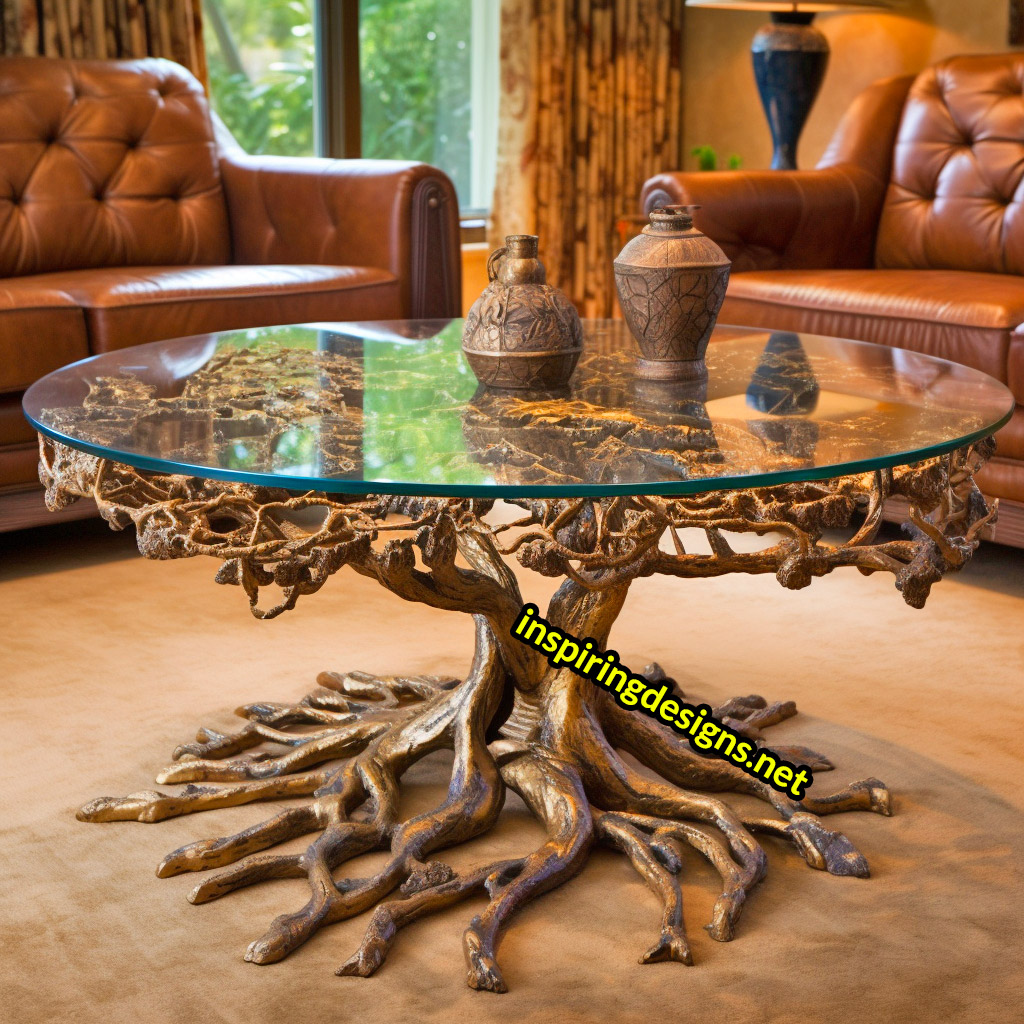 As a nature lover, this is the one piece that says, "I'm Mother Nature's BFF". Birds may not literally come sing on your table (unless you're a Disney Princess), but it's a great way to bring the outdoors in and probably the closest thing to becoming an honorary woodland creature.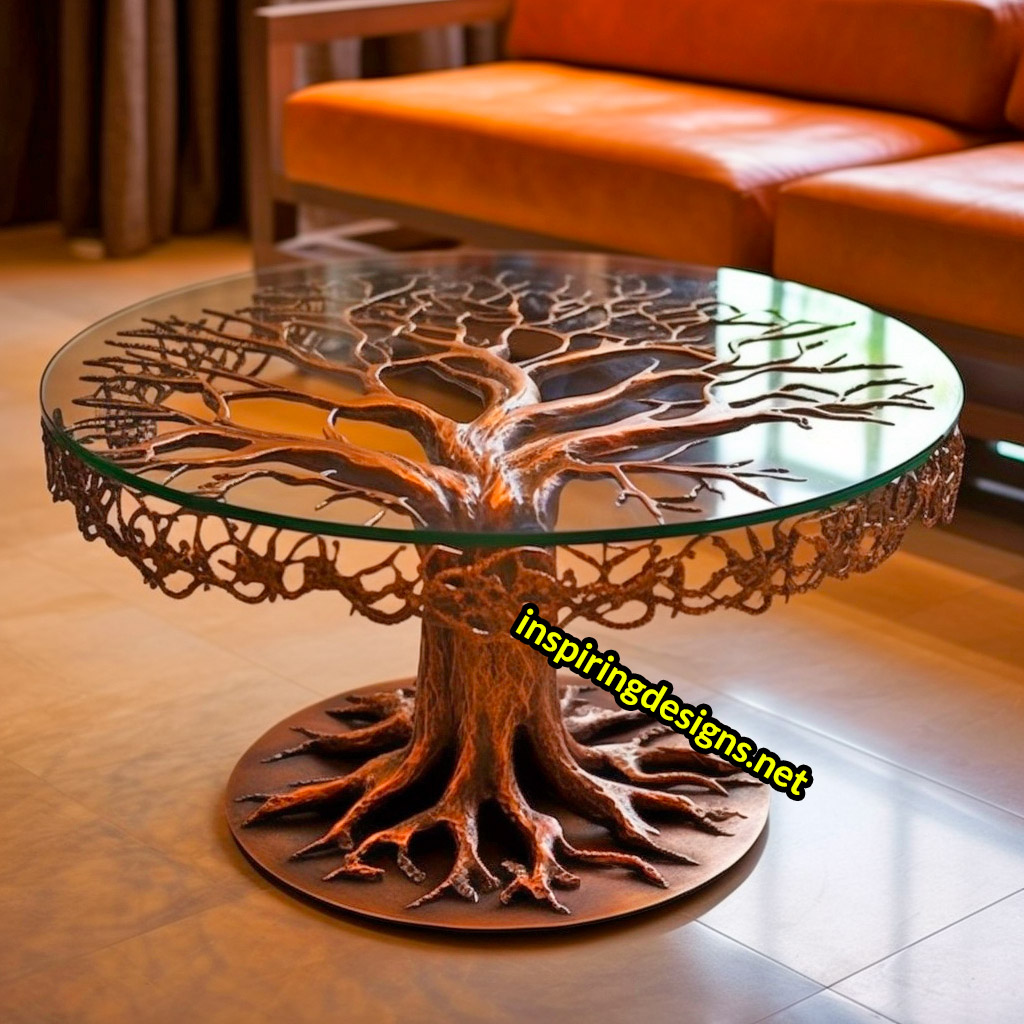 Now, let's talk ambiance. The best interior for these tables would be a room with earth tones and natural textures.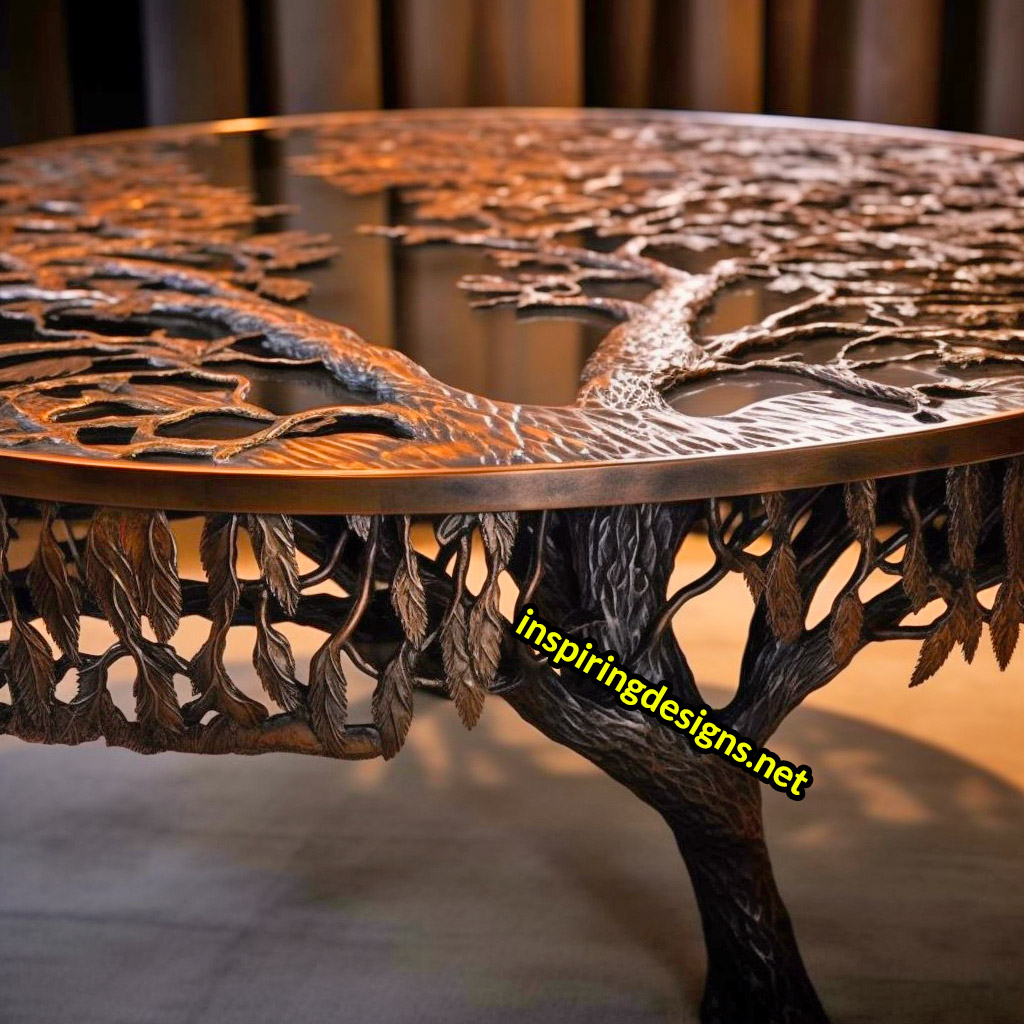 Bring in some plants, a Persian rug, and maybe a vintage globe to plan your next forest adventure. Heck, why not throw in a faux fur throw blanket, just for giggles?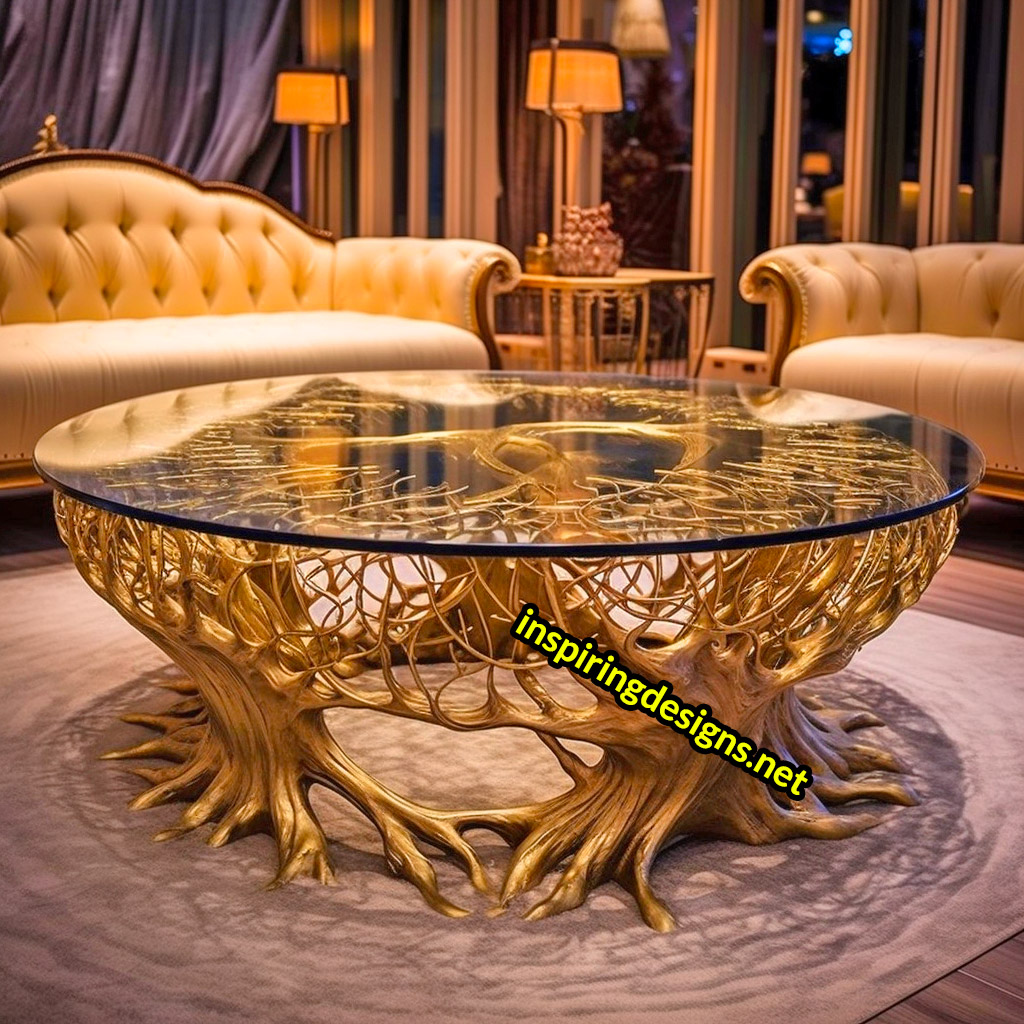 Wondering about the price tag on these beauties? For a circular one that measures 3 feet in diameter, you could be looking at anywhere from $8,500 to $30,500 depending on the artisan and complexity of the tree table.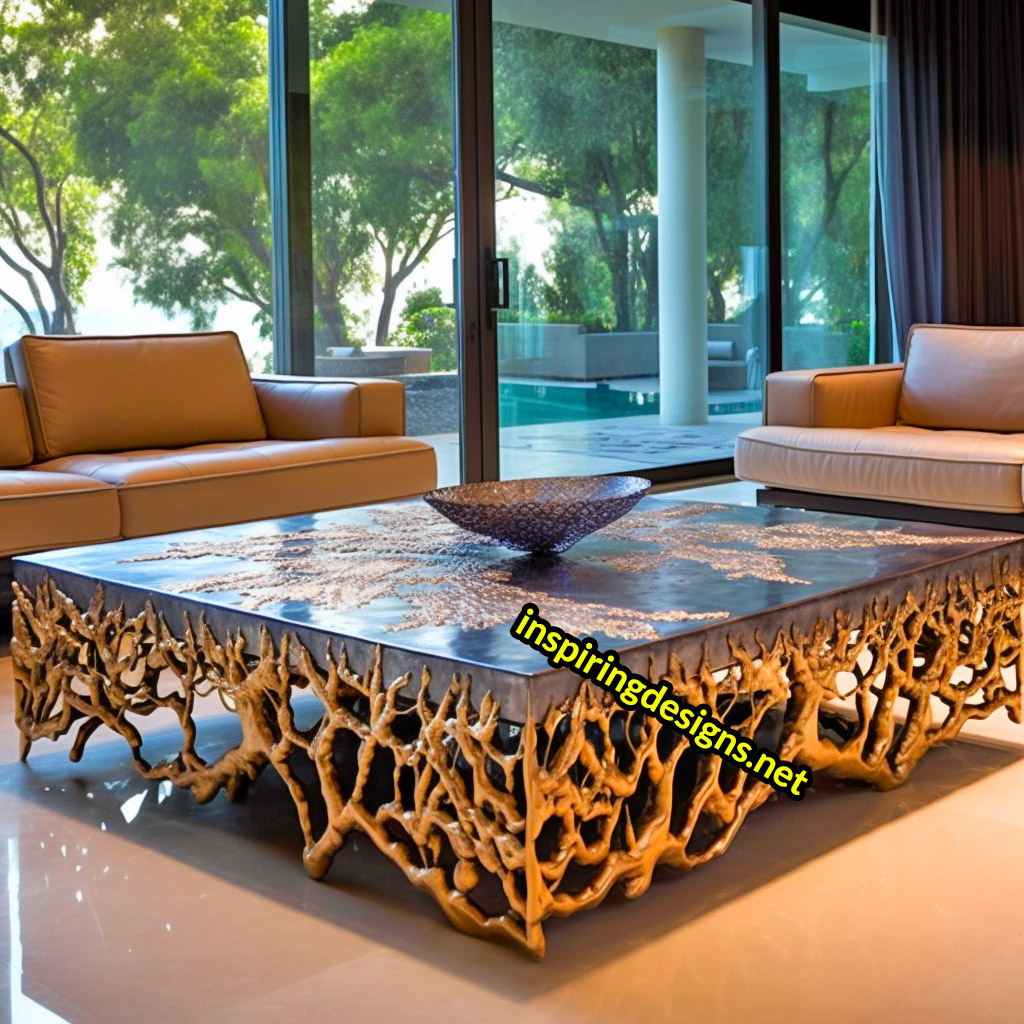 A little steep? Yes, but can you really put a price on owning a piece of the enchanted forest?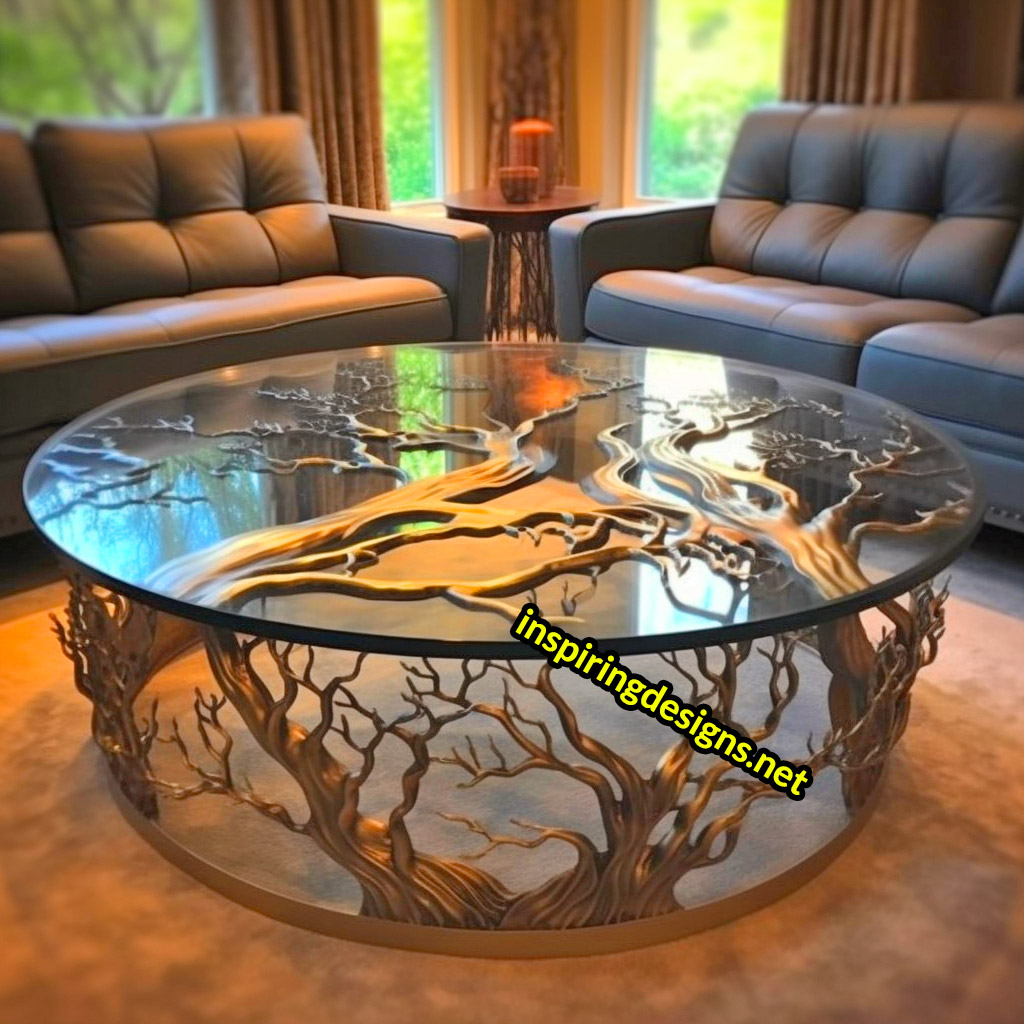 The craftsmanship of these tables is akin to a wizard's spell – an intricate art, honed over decades and sprinkled with a dash of magic. And yes, the artisan's wand is essentially a hammer and chisel.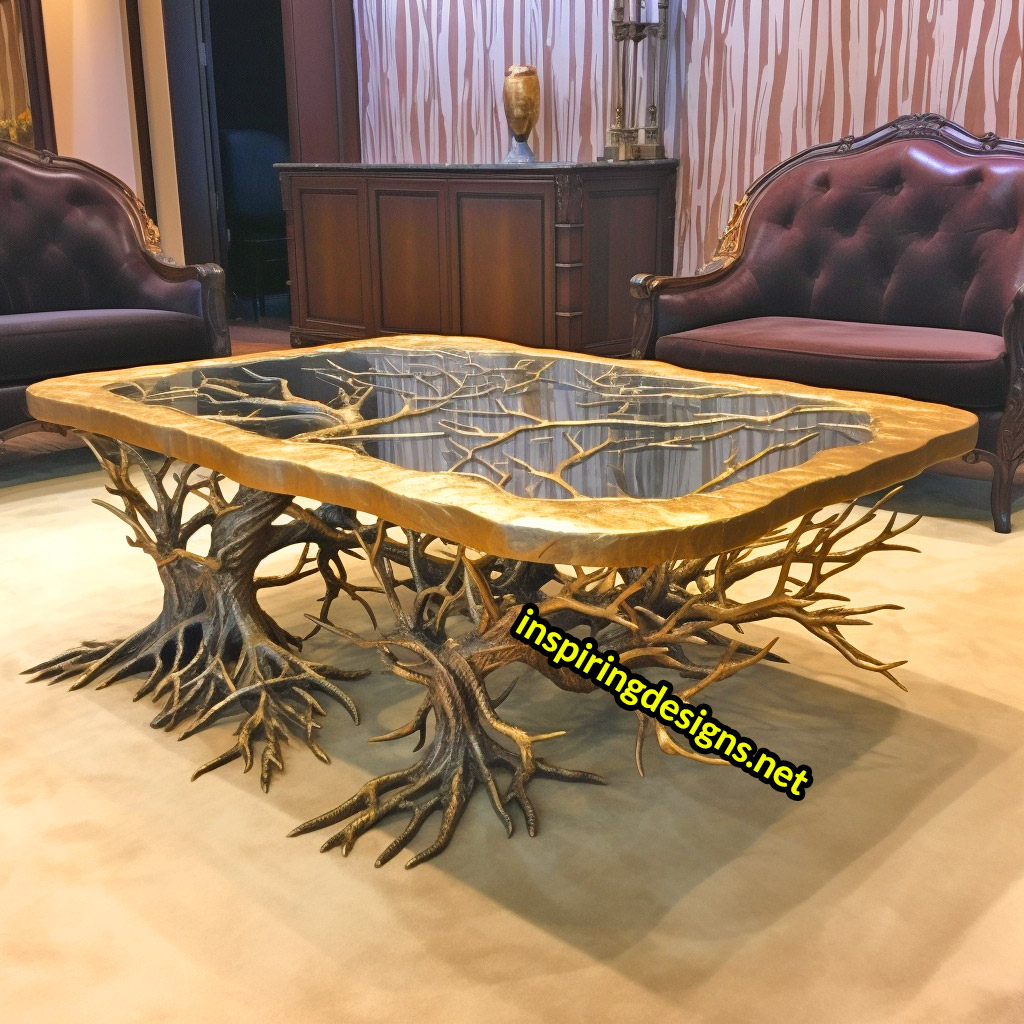 Don't feel like venturing out? You can take a leaf (pun intended) from the tech world. Just type "local metal artisans near me" on Google and watch the options grow like a beanstalk.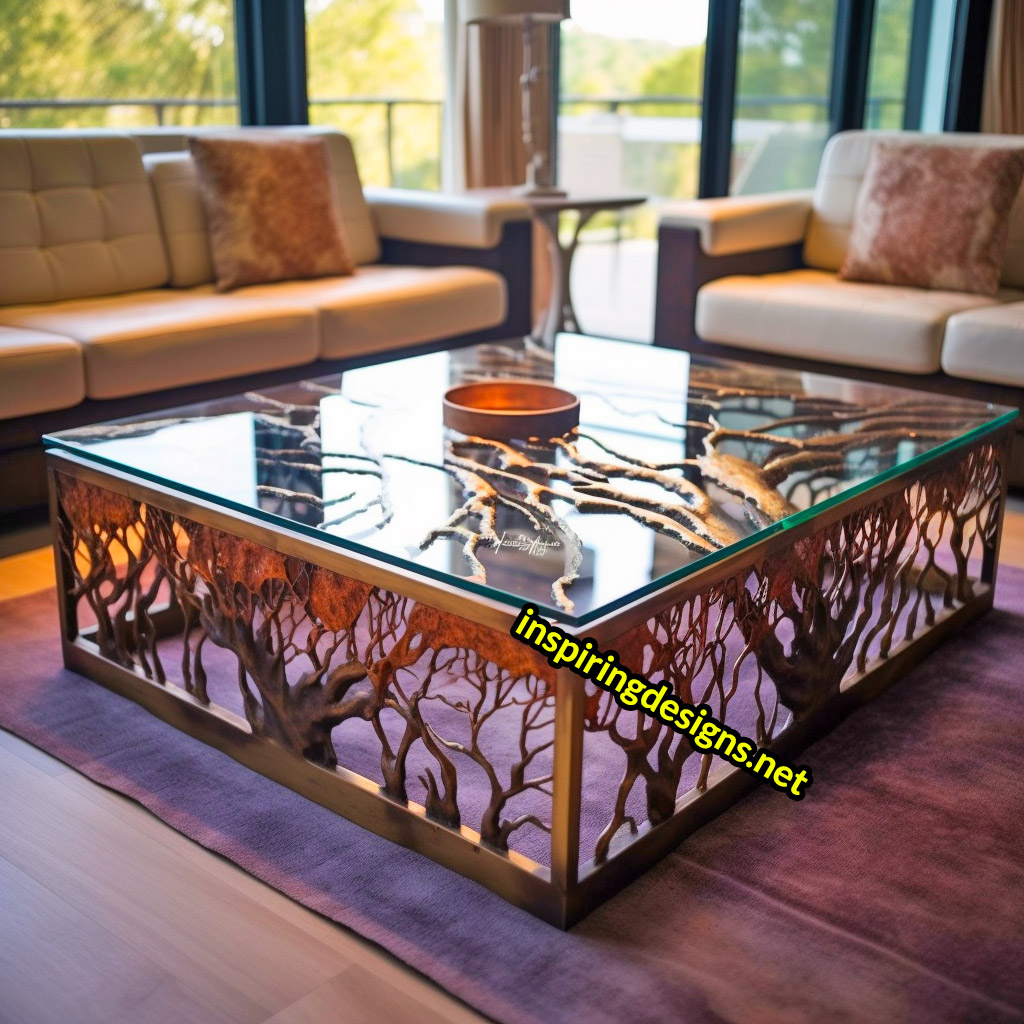 So, there you have it, folks! Your journey to owning a mystical forest in your living room starts now. Go forth, noble tree-huggers, and may the forest be with you!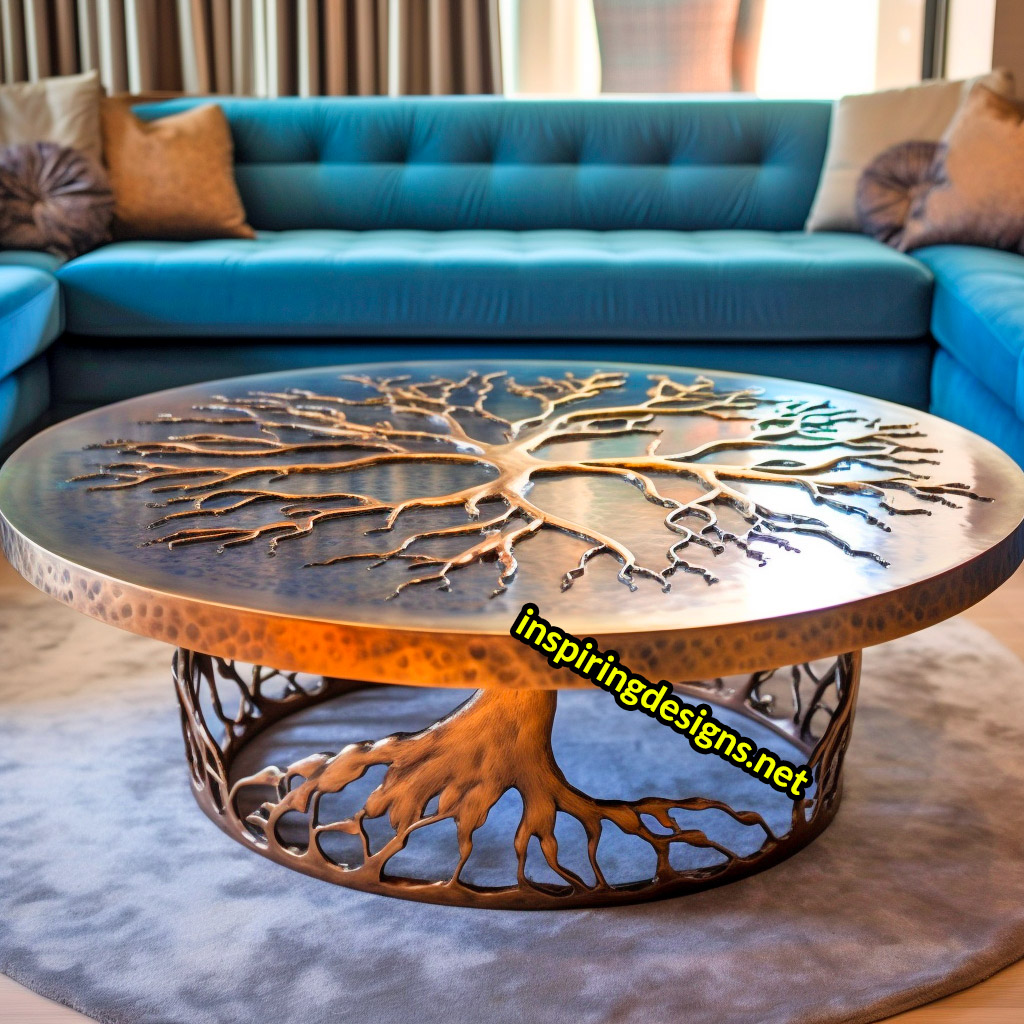 Are you already reaching for your credit card? You can reach out to local artisans to see if they can craft your very own ethereal forest.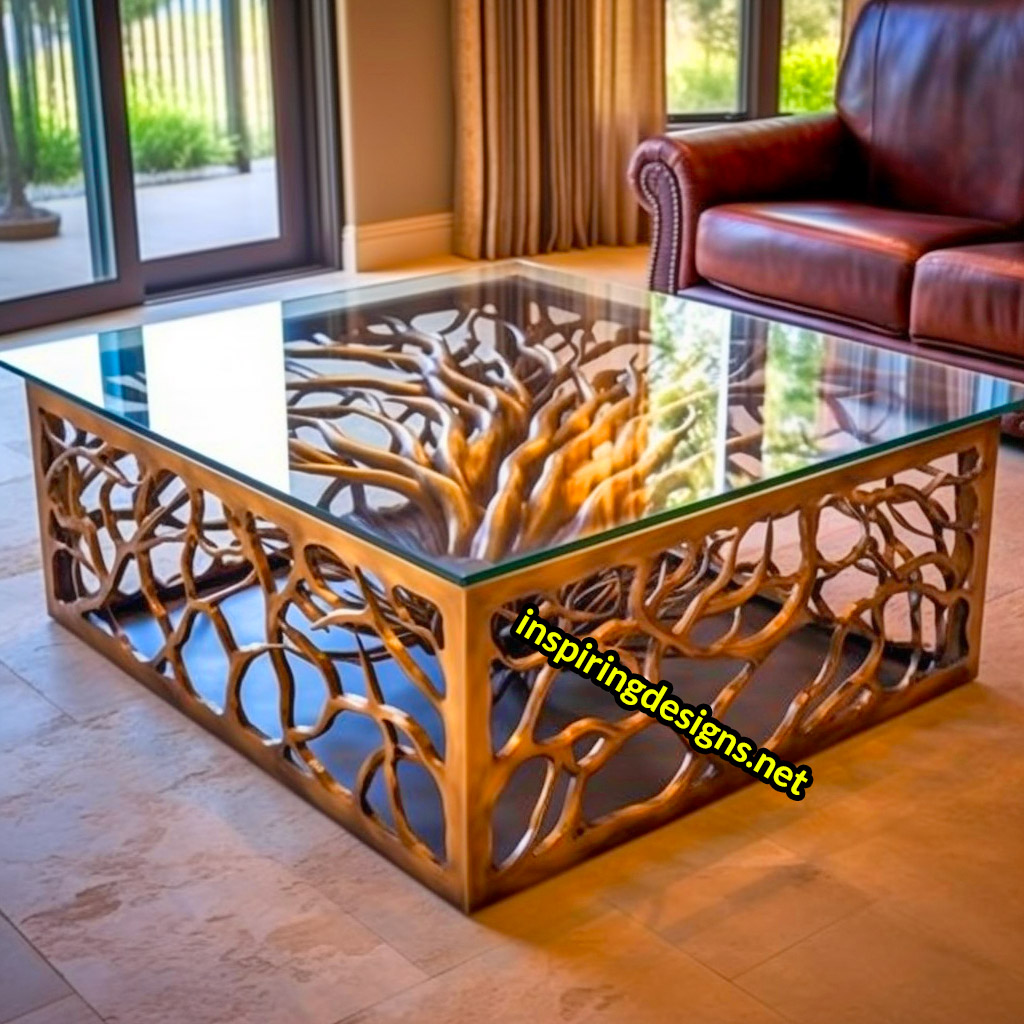 Check local craft fairs, or even websites like Etsy. You could also join forums or Facebook groups dedicated to custom furniture to find a craftsman or metal artisan to create one of these incredible tree design coffee tables.