In the world of interior design, tree-shaped chandeliers are emerging as a charming fusion of nature and artisanal craftsmanship. These chandeliers, as unique as the trees they represent, offer a novel way to bring the beauty of the outdoors into any living space.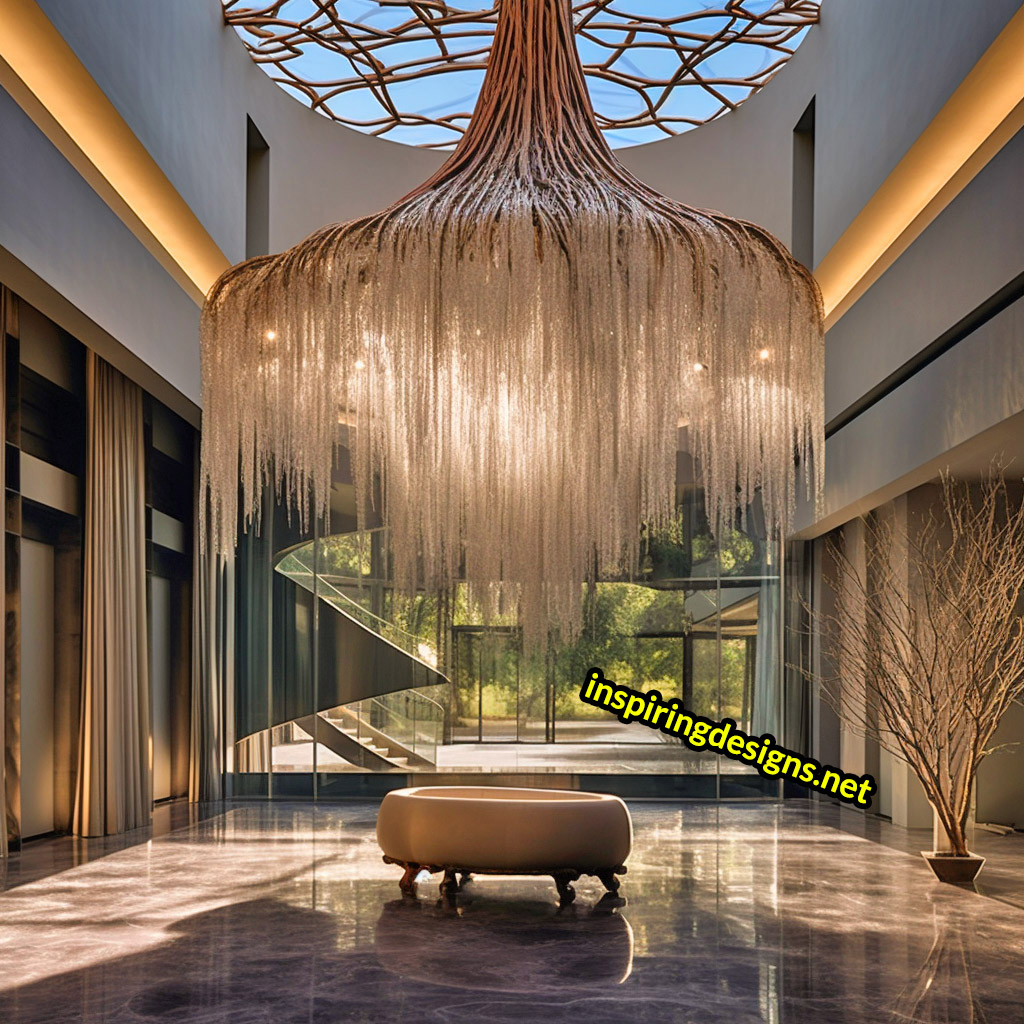 One of the fascinating aspects of tree-shaped chandeliers is the variety available. Just as in nature, these chandeliers come in a multitude of forms, each representing a specific tree species. Imagine having an Oak chandelier, with its robust branches extending across your dining room.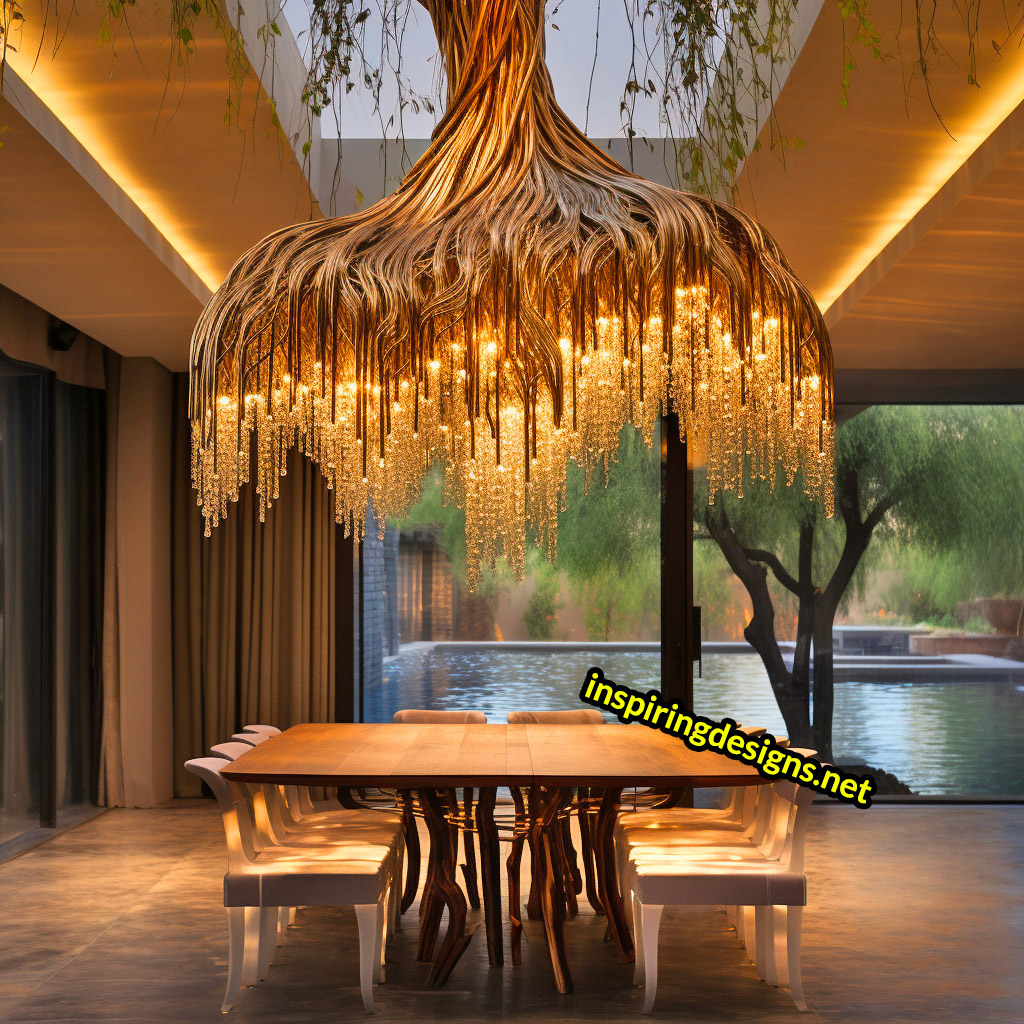 Or perhaps you prefer a Birch chandelier, its slender profile lending an air of elegance. For those who seek a dramatic effect, a Weeping Willow chandelier with drooping branches and lighted beads cascading down would be the ideal choice.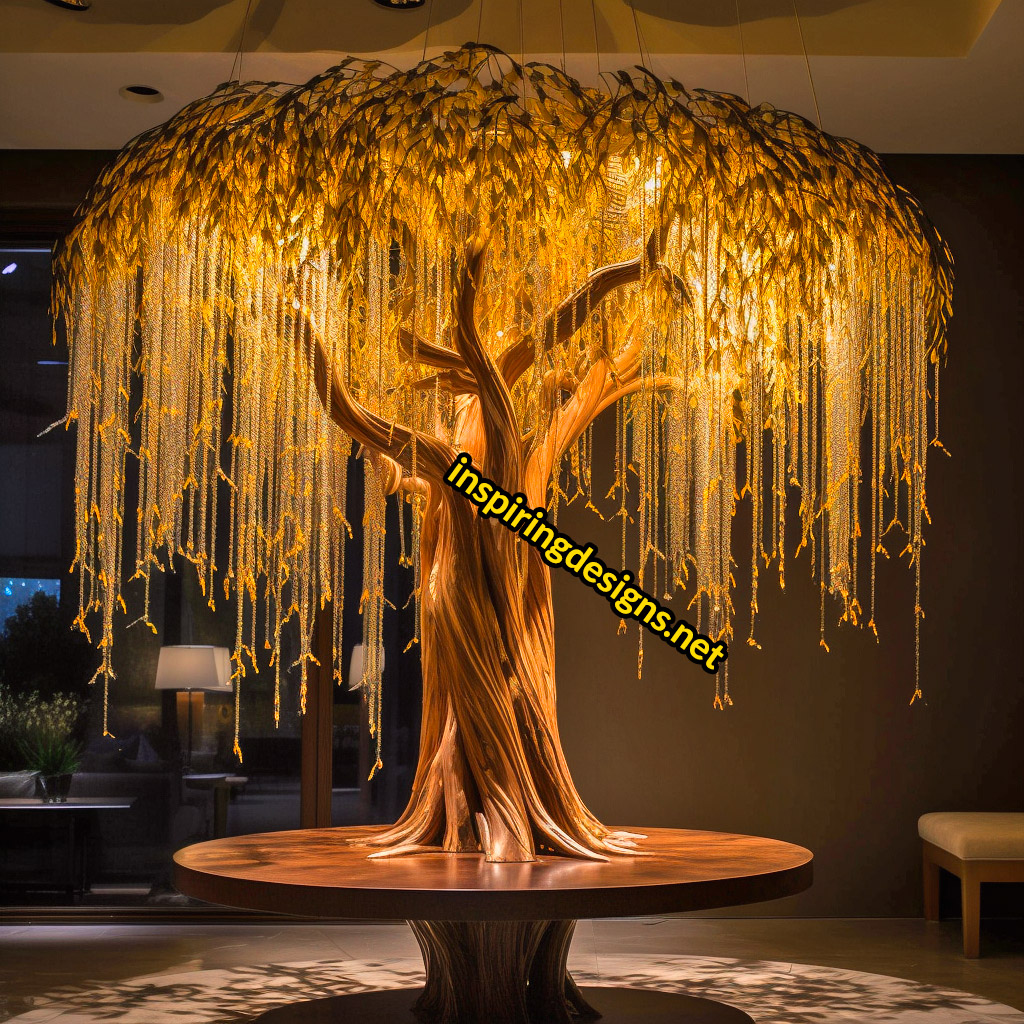 Constructed primarily from metal, these chandeliers can be appreciated not only for their visual aesthetics but also for their durability. The use of metal also allows the artist to recreate intricate branch and trunk structures, each piece a testament to their mastery and attention to detail.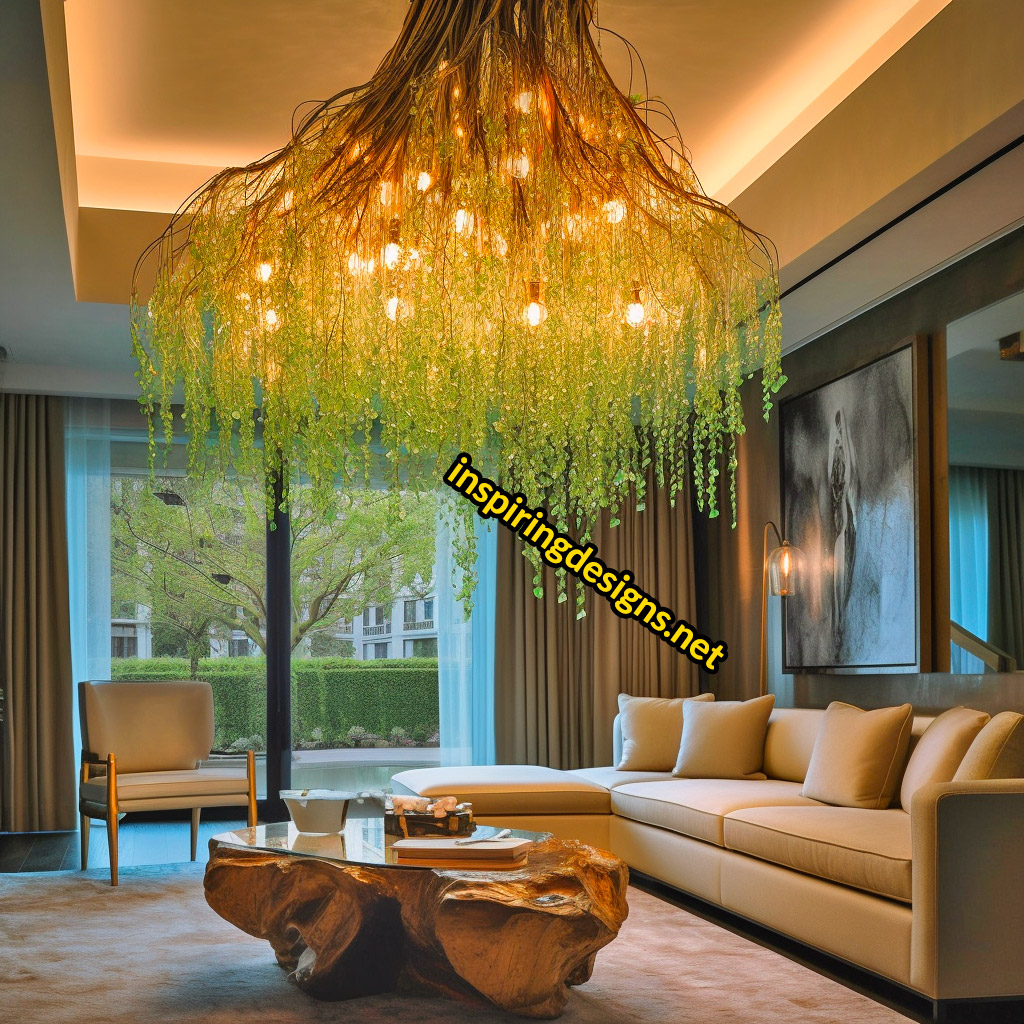 A special feature of many tree-shaped chandeliers is the lighted beads hanging off the branches. These beads, while serving the functional purpose of illumination, are also designed to mimic the leaves of the tree.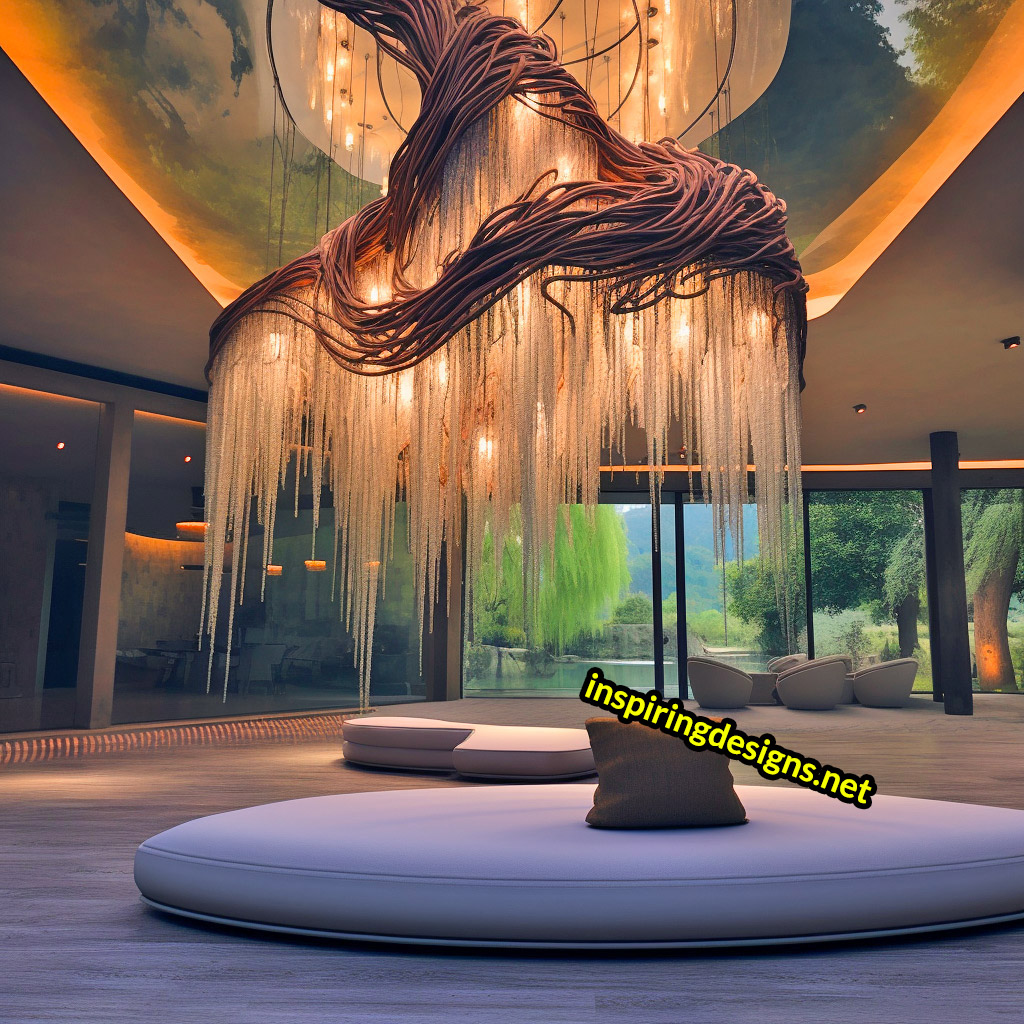 This creates a delightful spectacle, as the chandelier seems to come to life, with each bead casting a unique pattern of light and shadow across the room.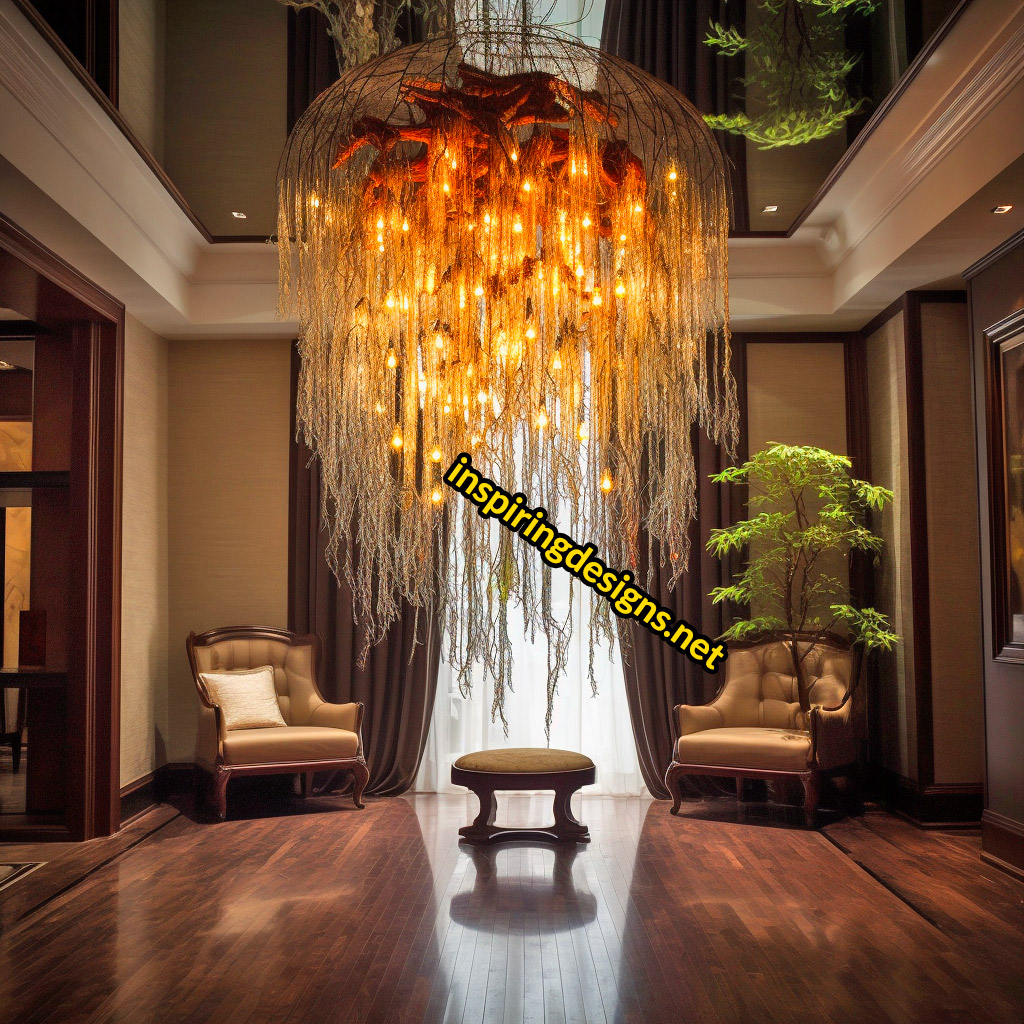 When it comes to size, these chandeliers do not hold back. Some of them extend up to six feet from the ceiling, an audacious display of artistic ambition and technical prowess. It's not just a chandelier; it's a statement piece.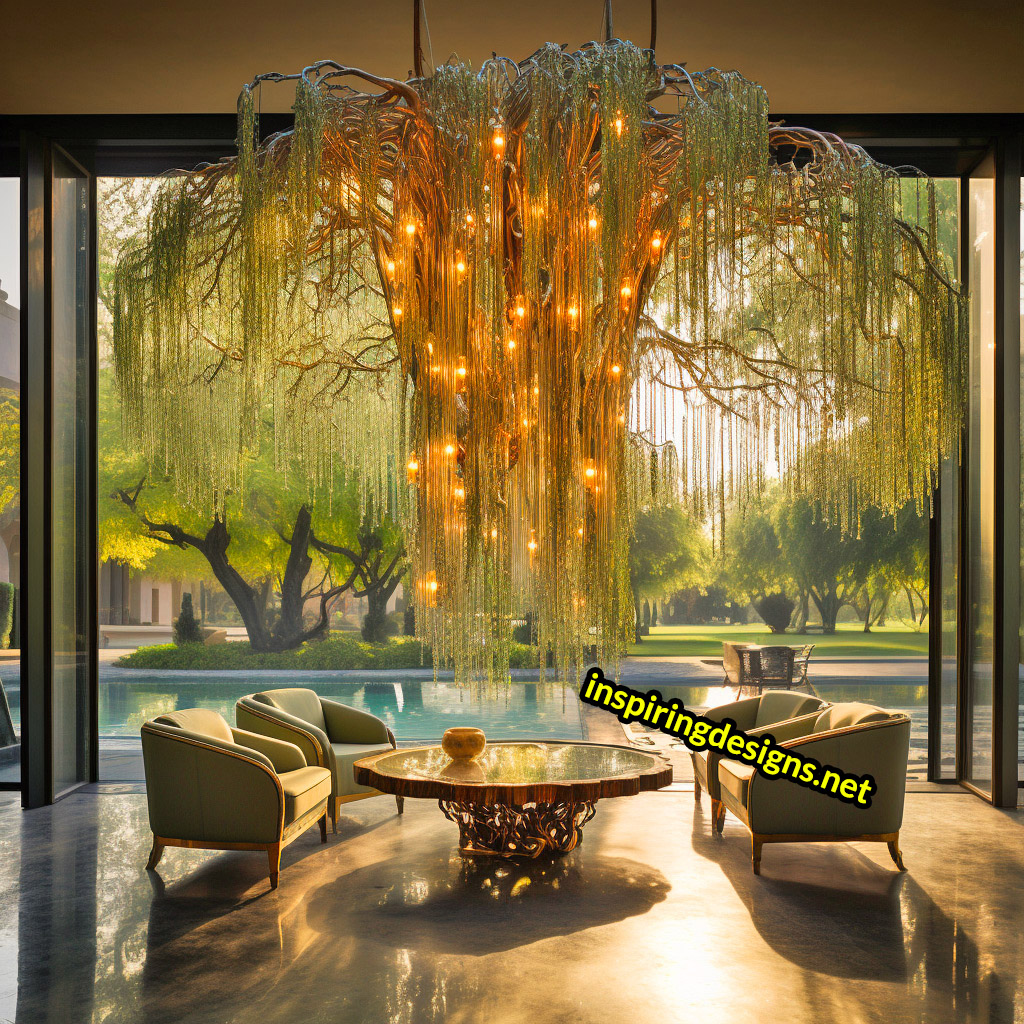 Creating such magnificent fixtures is no small task. Each chandelier can take hundreds of hours to complete, with artists meticulously working on each branch, each bead, each minute detail.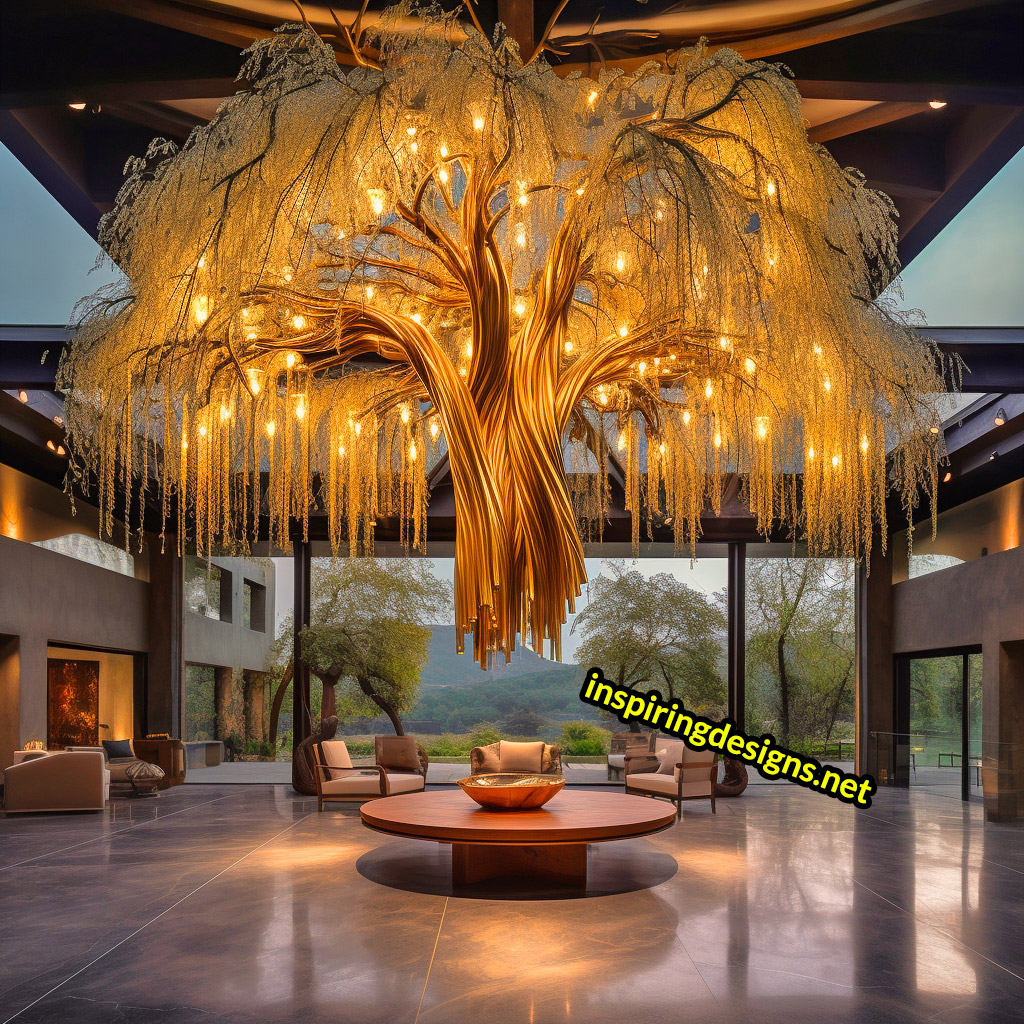 The result is an extremely intricate and detailed piece of art that's as awe-inspiring as it is illuminating.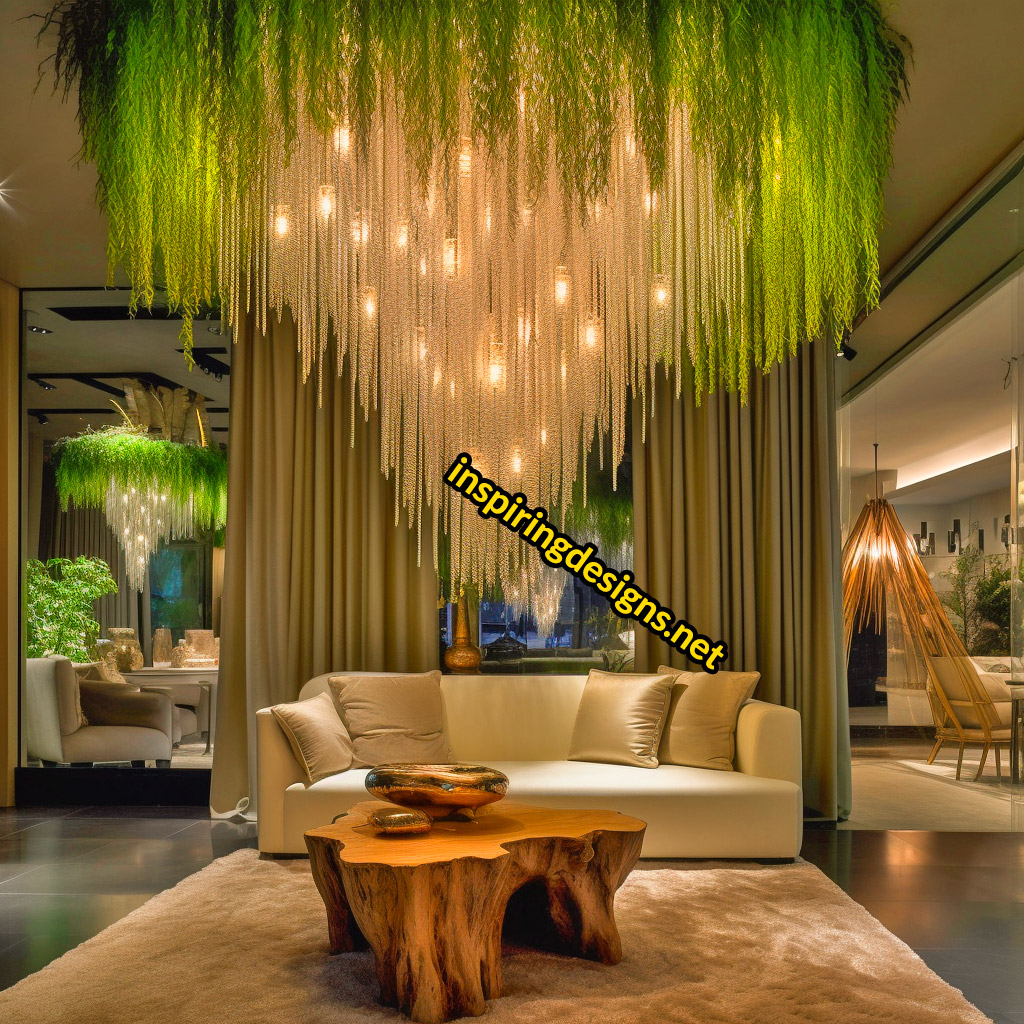 But where do these tree-shaped chandeliers truly shine? Ideally, they would be best suited for homes that embrace the rustic, farmhouse, or even bohemian design styles.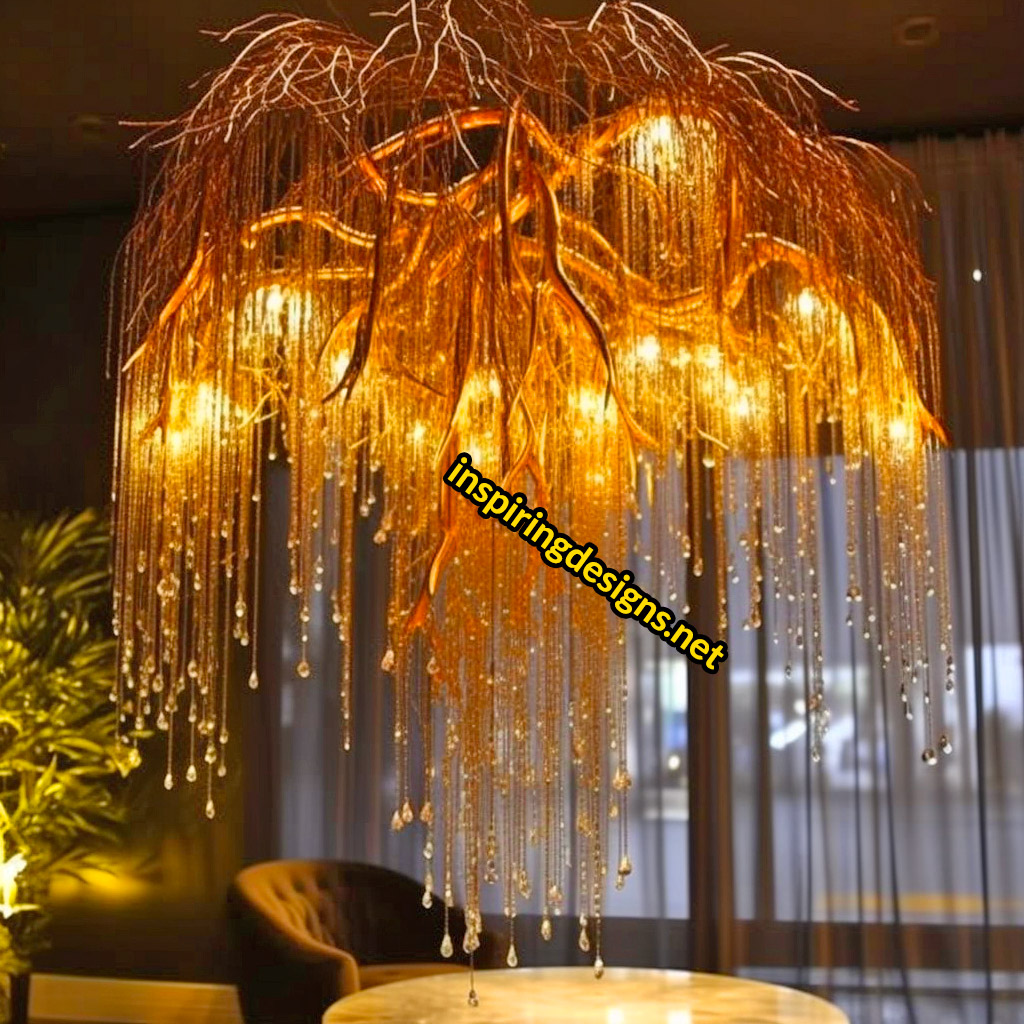 The naturalistic and rugged aesthetic of these chandeliers would beautifully compliment exposed wooden beams, brick walls, or even rooms with ample greenery.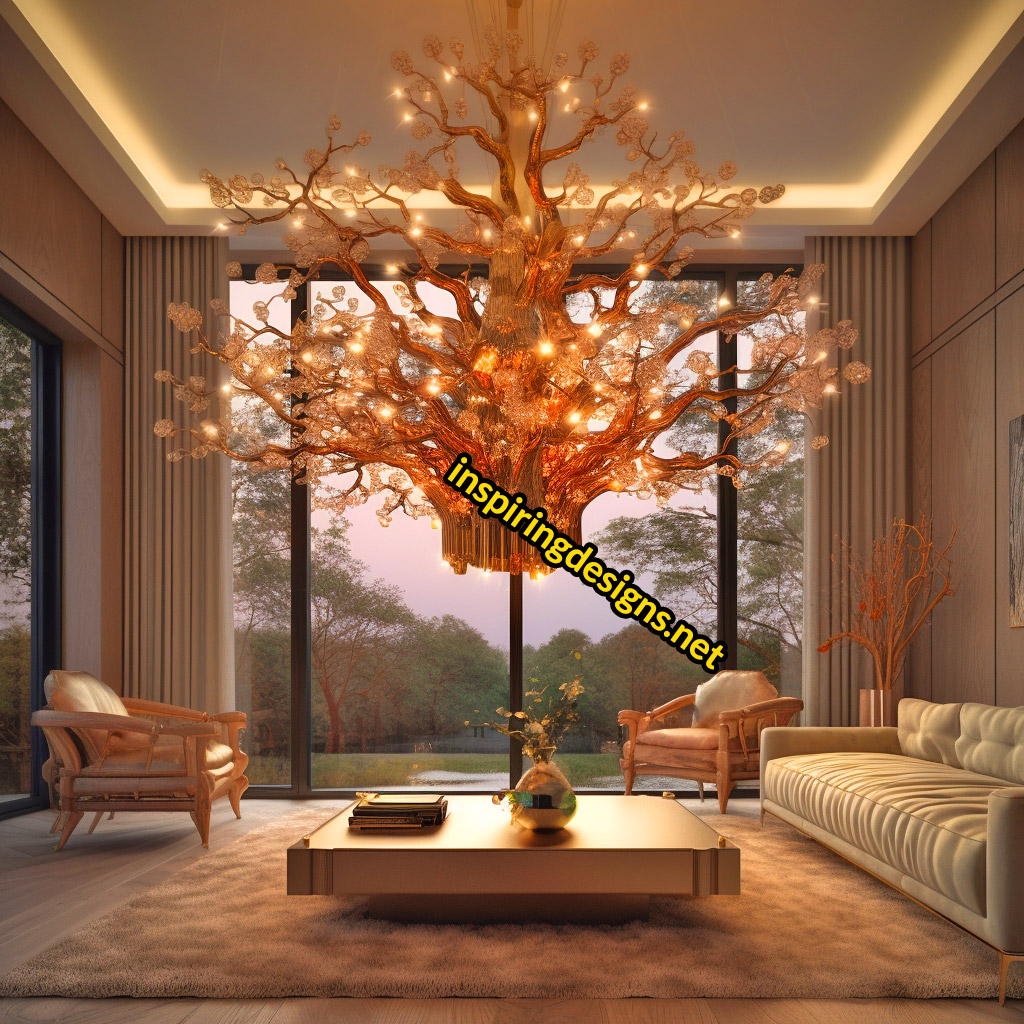 They can also work well in modern and minimalist interiors, serving as a striking contrast piece that instantly draws the eye and starts conversations.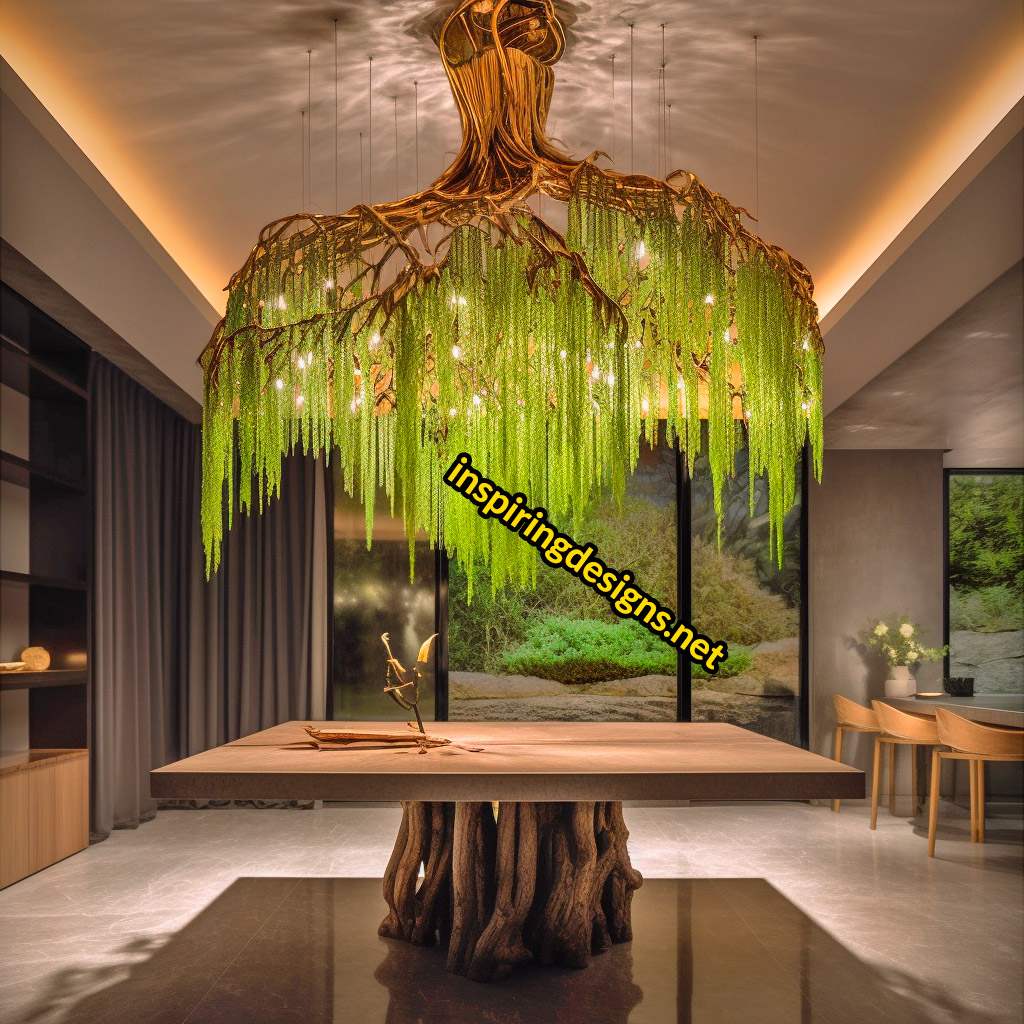 Acquiring such a chandelier is a unique experience in itself. Since the production process is so labor-intensive and requires a certain level of expertise, it's crucial to engage a professional artist who specializes in chandelier design.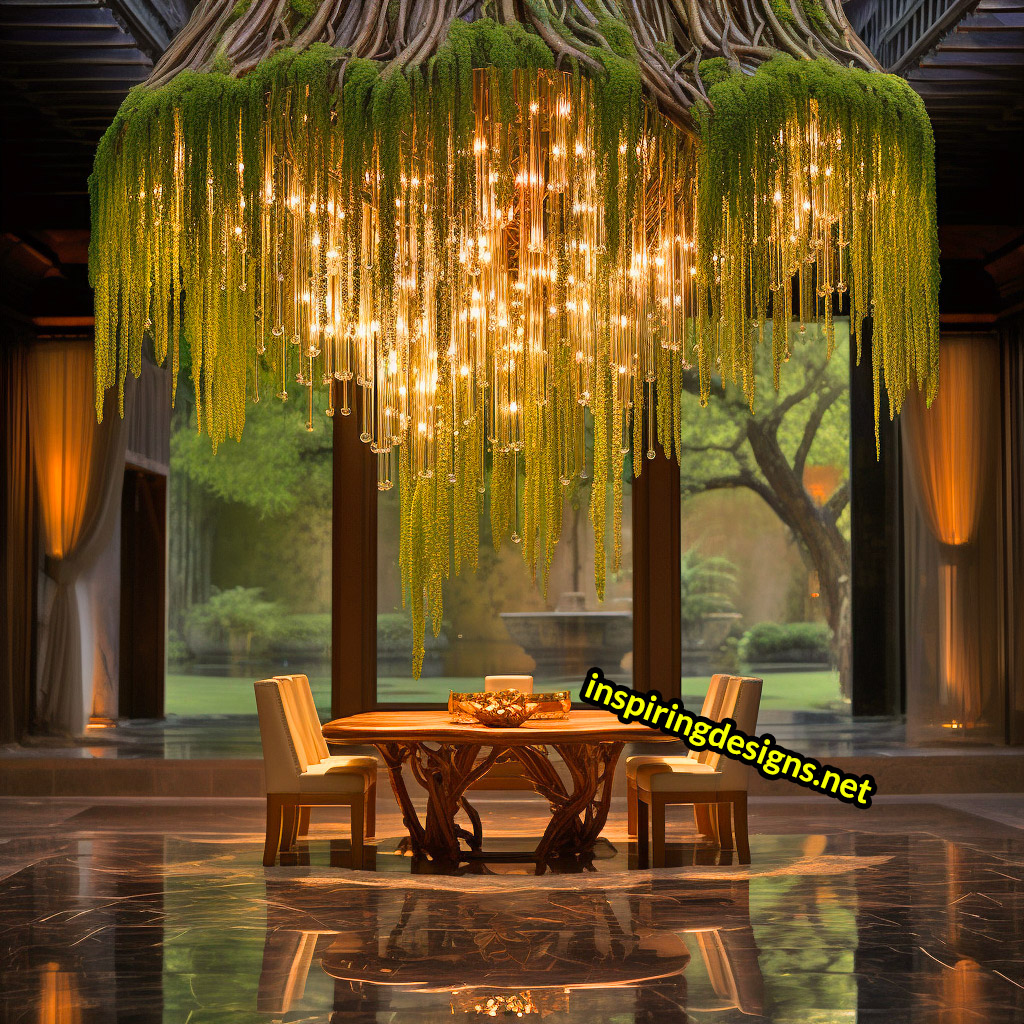 Seek out those who have a portfolio of custom-made chandeliers and are comfortable working with the dimensions and specifications of your living space.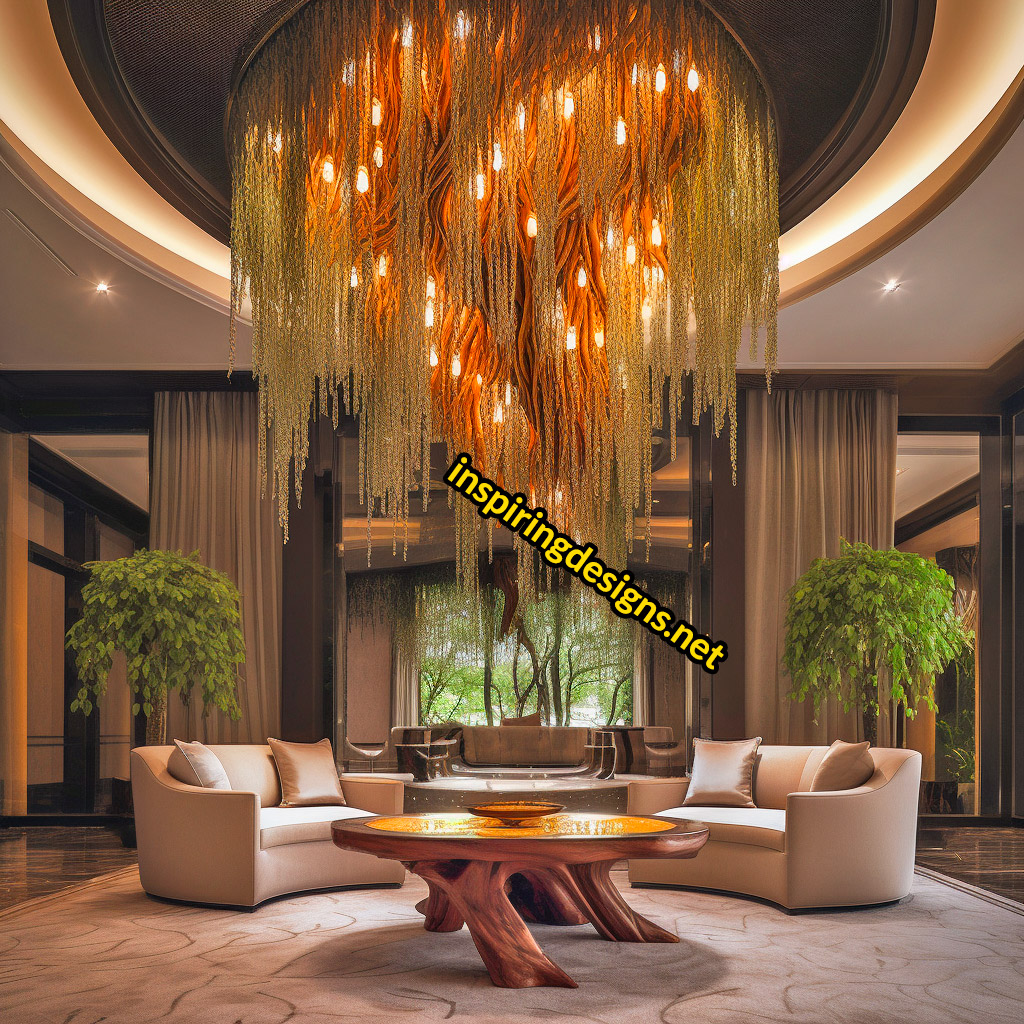 It's worth mentioning that while tree-shaped chandeliers are stunning, they also resonate on a deeper, symbolic level.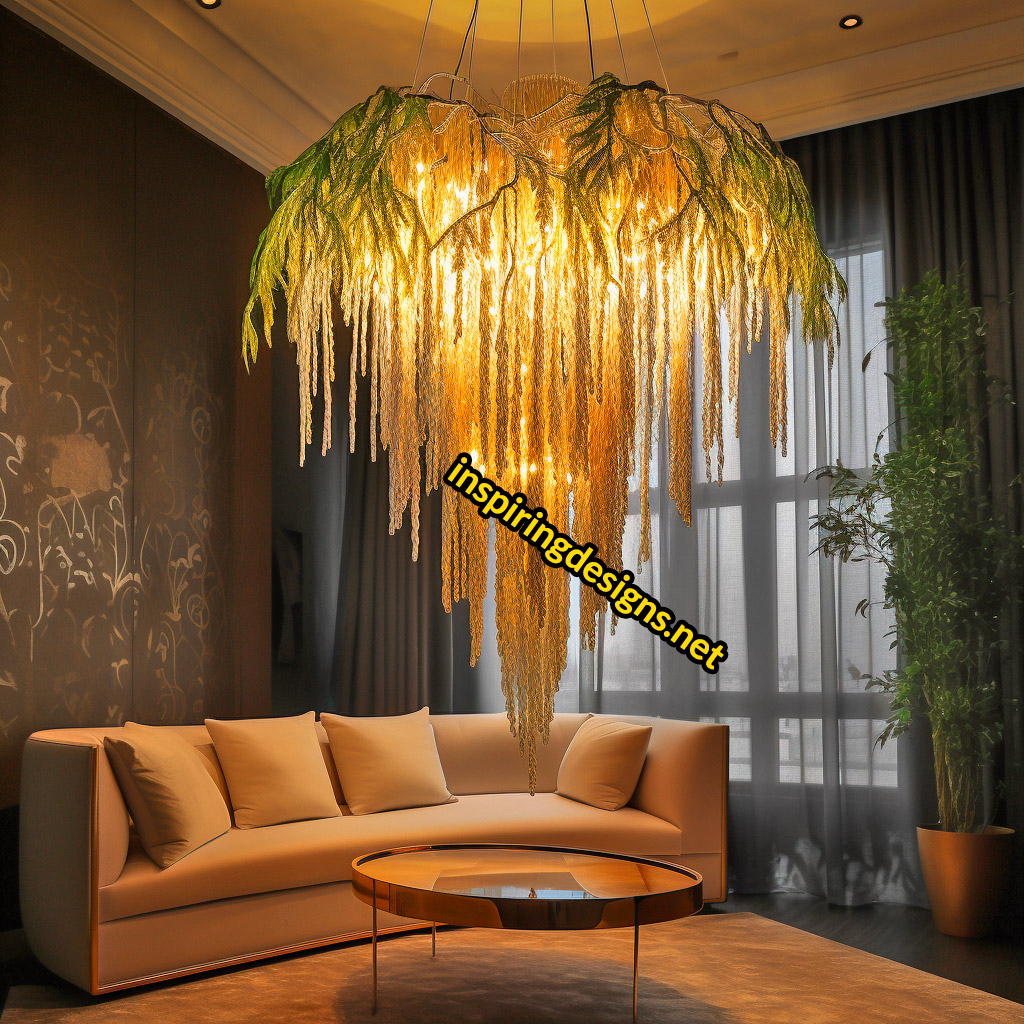 Trees represent growth, strength, and the power of nature – all potent metaphors that can add a layer of meaning to your living space.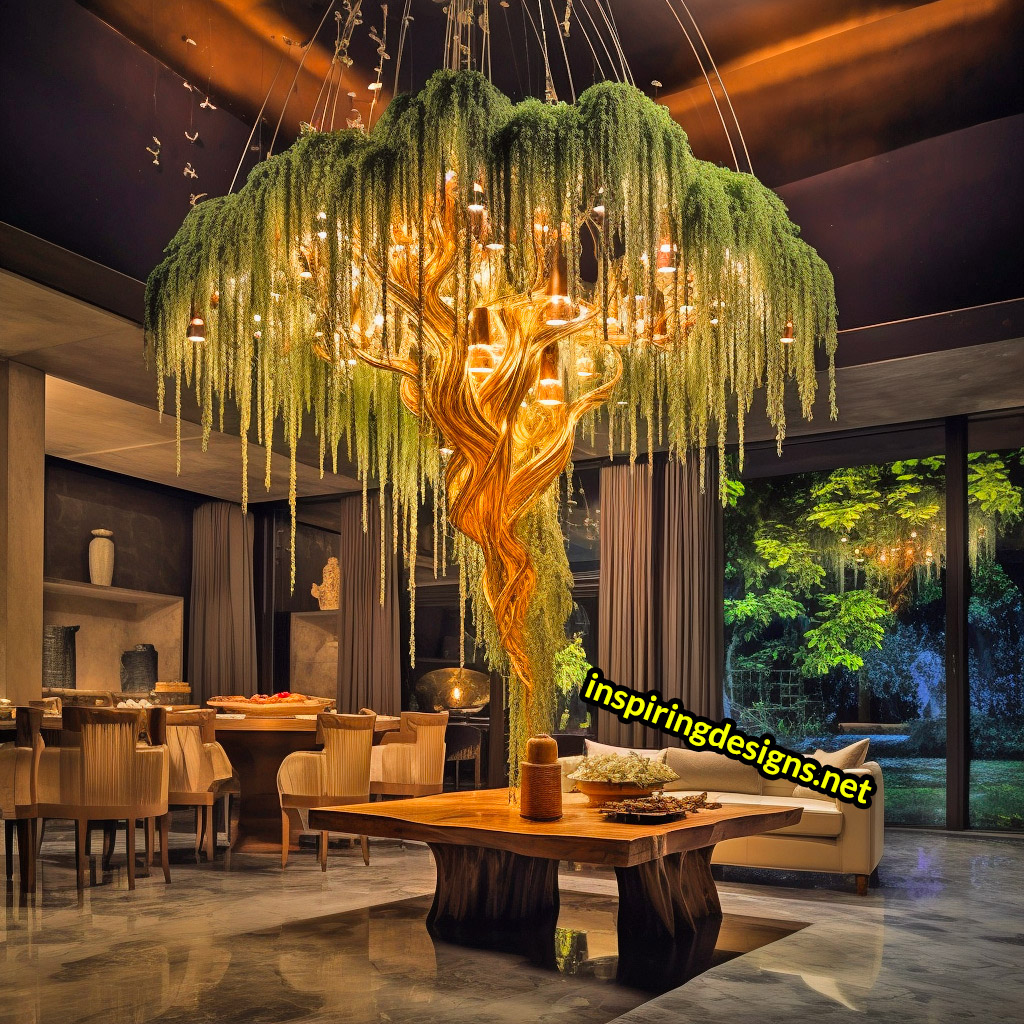 So, if you're looking for a unique way to light up your room, a tree-shaped chandelier could be the perfect addition.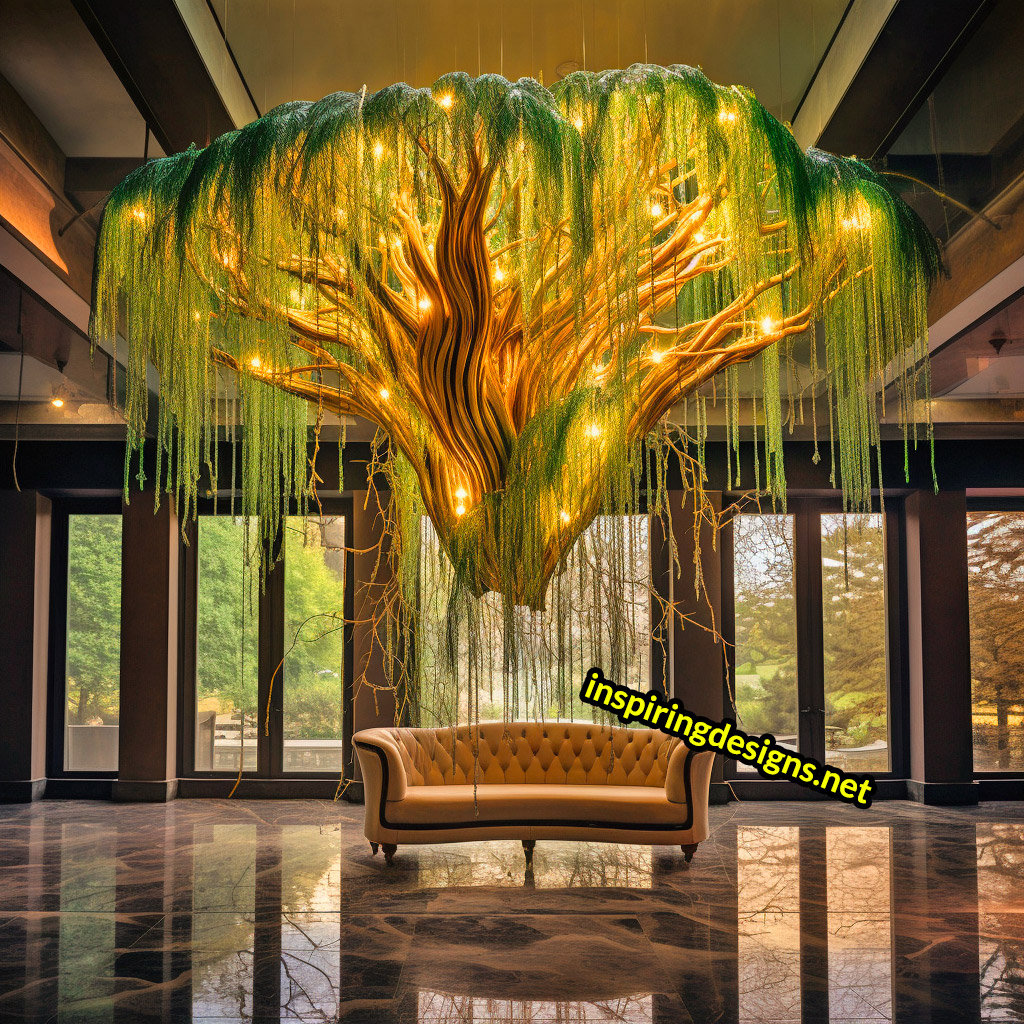 Not only does it serve a practical purpose, but it also transforms an ordinary room into an extraordinary space, teeming with the spirit of the outdoors, the beauty of craftsmanship, and the warmth of a well-lit home.