Imagine stepping into a kitchen where the centerpiece, a kitchen island, isn't just a mere piece of furniture but a sculptural masterpiece. This isn't your average, run-of-the-mill island. We're talking about a creation that blurs the lines between nature and artistry, where each piece is a unique blend of raw stone, be it granite, quartz, marble, or soapstone.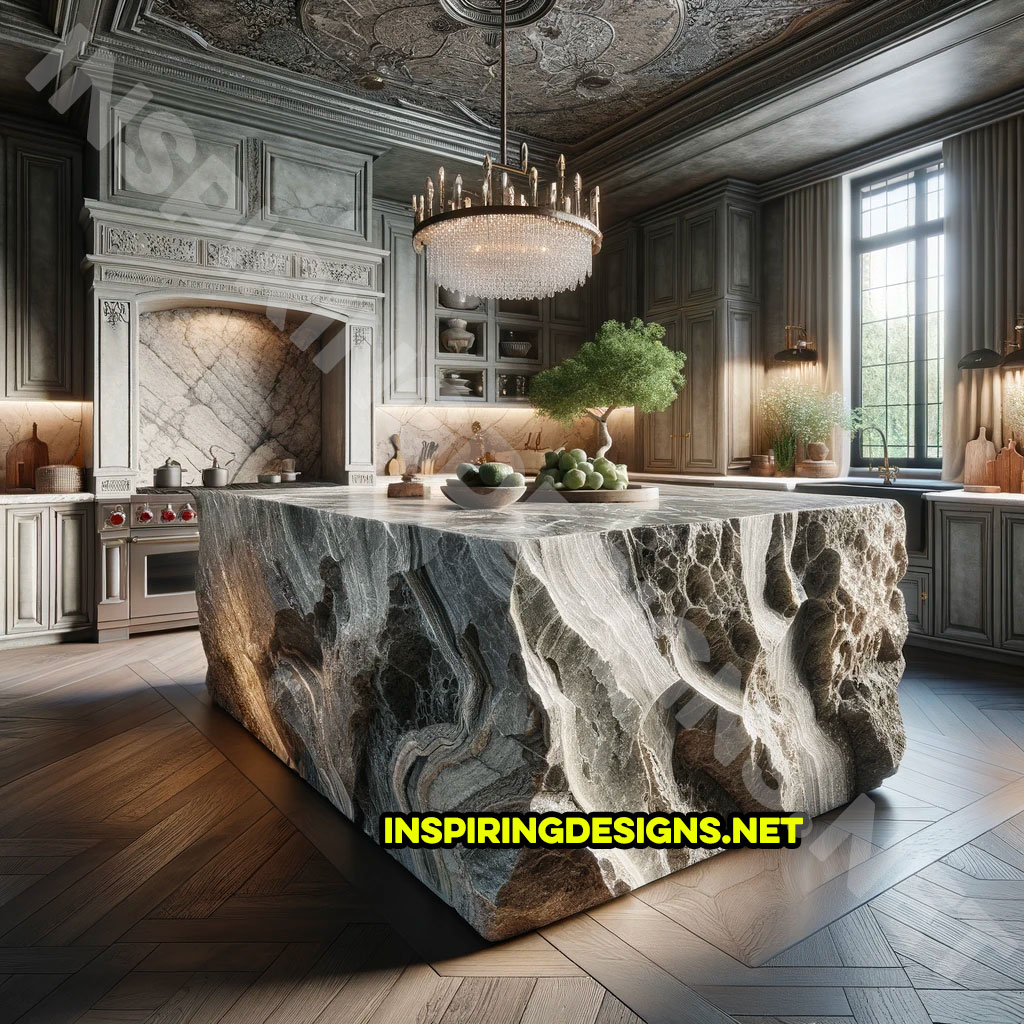 The texture? Think rugged and unpolished, oozing an untamed, earthy charm.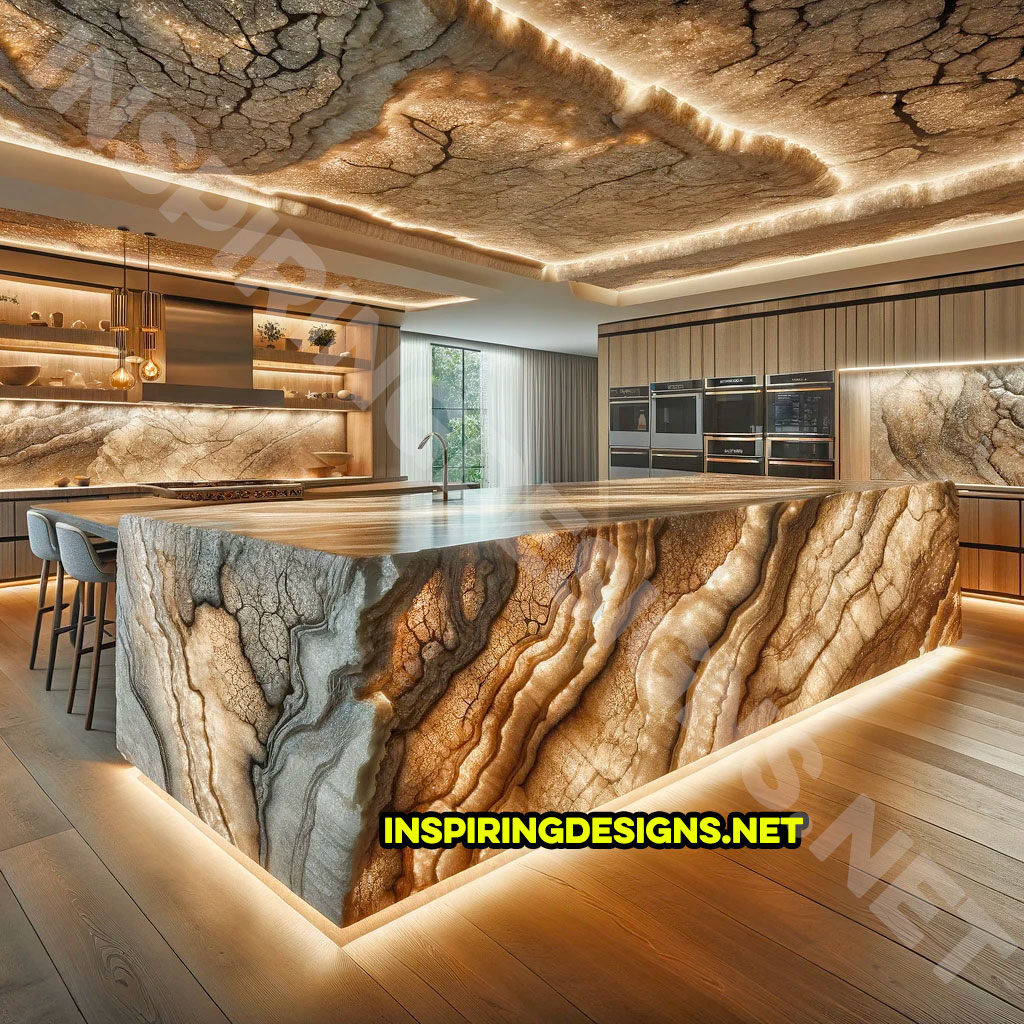 Take, for example, one of these islands: it's not just an island; it's a statement. This behemoth of beauty, designed to mimic a massive, raw stone, showcases a mix of gray and white hues with brown veining, reminiscent of natural layers and strata.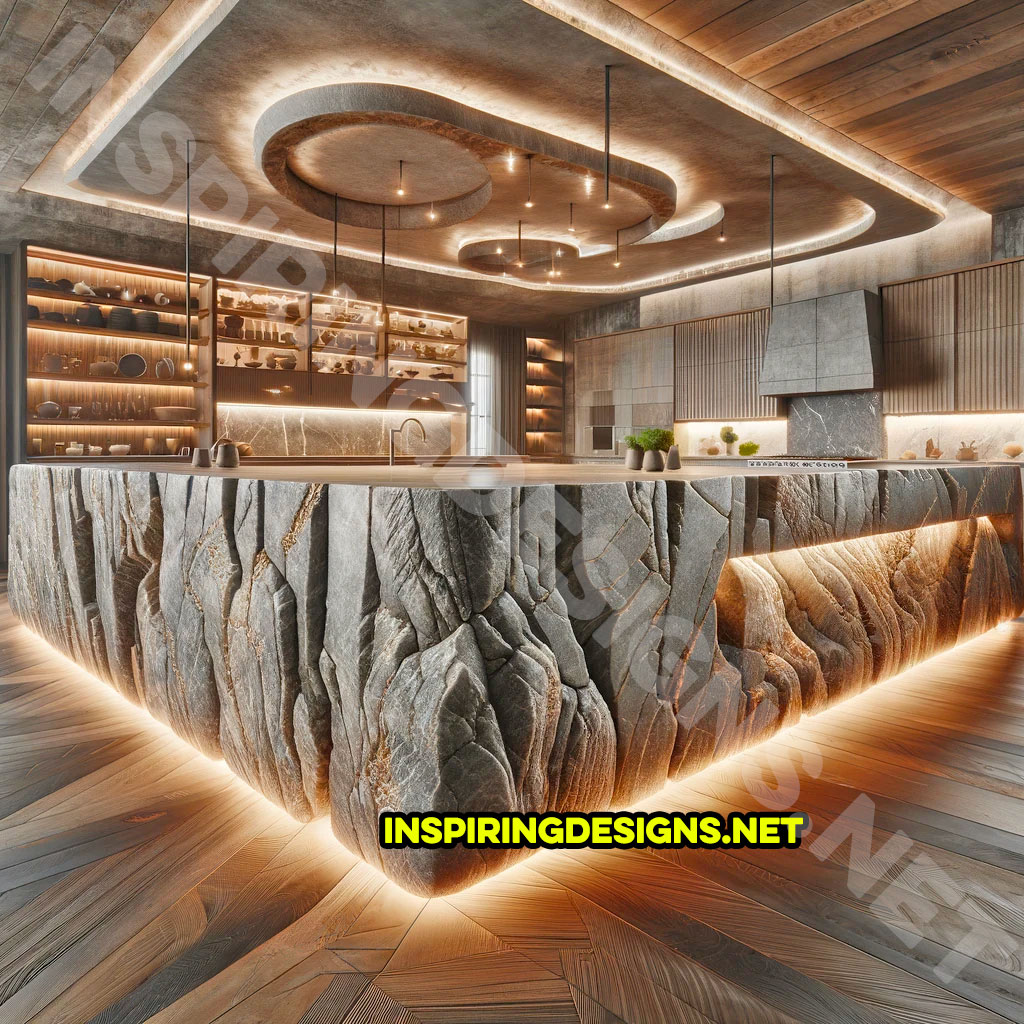 The texture screams 'au naturel', while the polished countertop gleams with sophistication. Imagine bar stools lined up, waiting for guests to engage in the most animated of conversations, drawn in by the island's magnetic presence.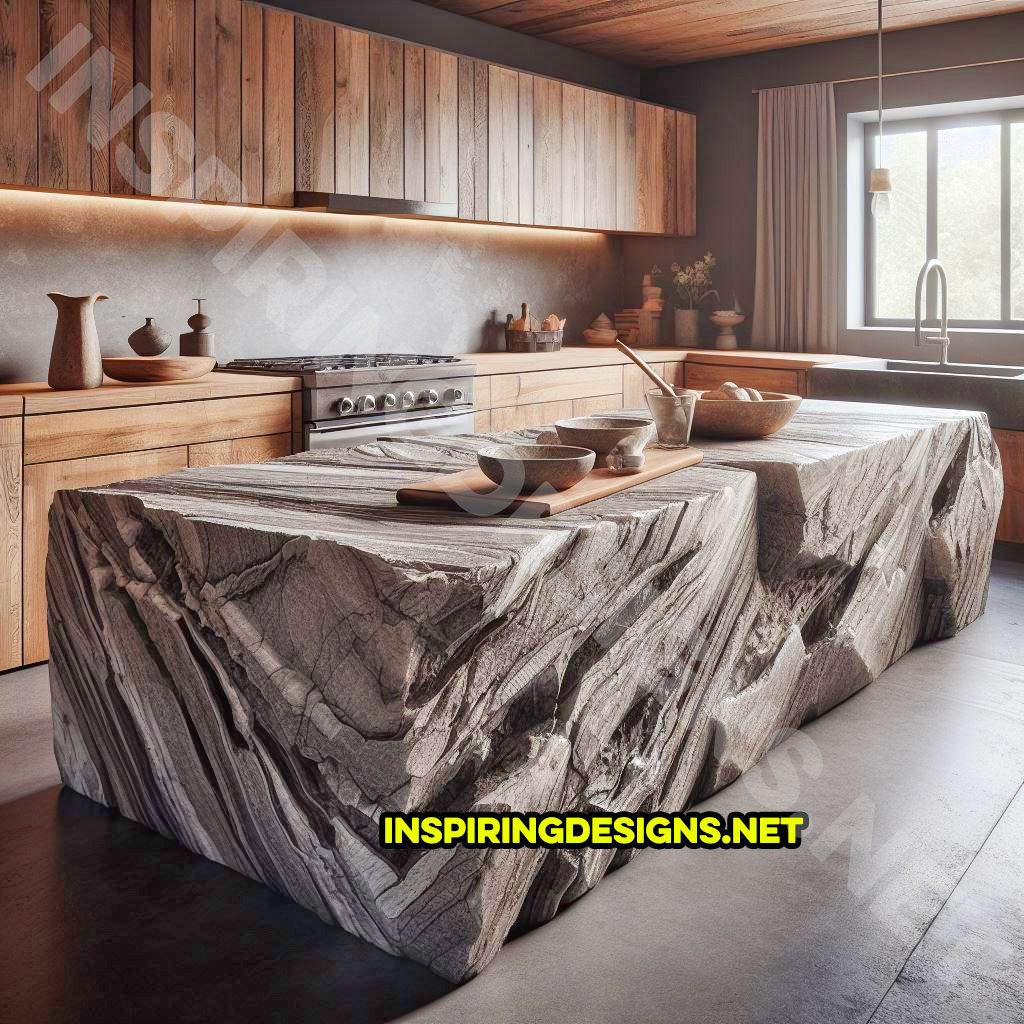 But wait, there's more! Some of these islands come with a twist – built-in storage openings discreetly carved into their stony facades. And when the sun sets, these islands transform.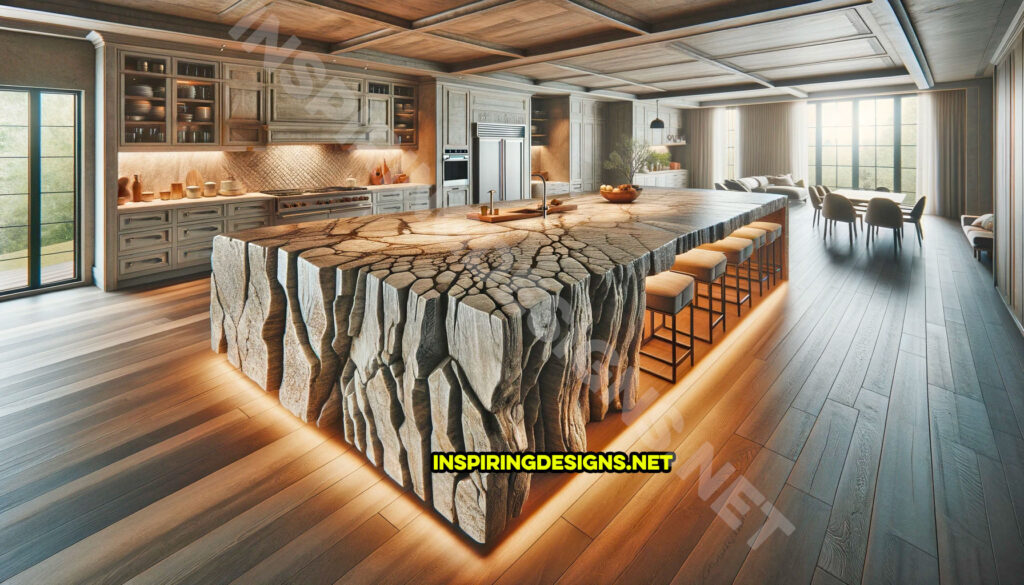 With built-in LED lighting and an underflow effect, they glow, creating a bold, dramatic look that turns your kitchen into an avant-garde art gallery.
The versatility of these islands is astounding. Whether your kitchen whispers minimalism with sleek lines or echoes the grandeur of classic designs, these islands adapt, complementing and elevating the aesthetic. They're not just pieces of furniture; they're chameleons of style.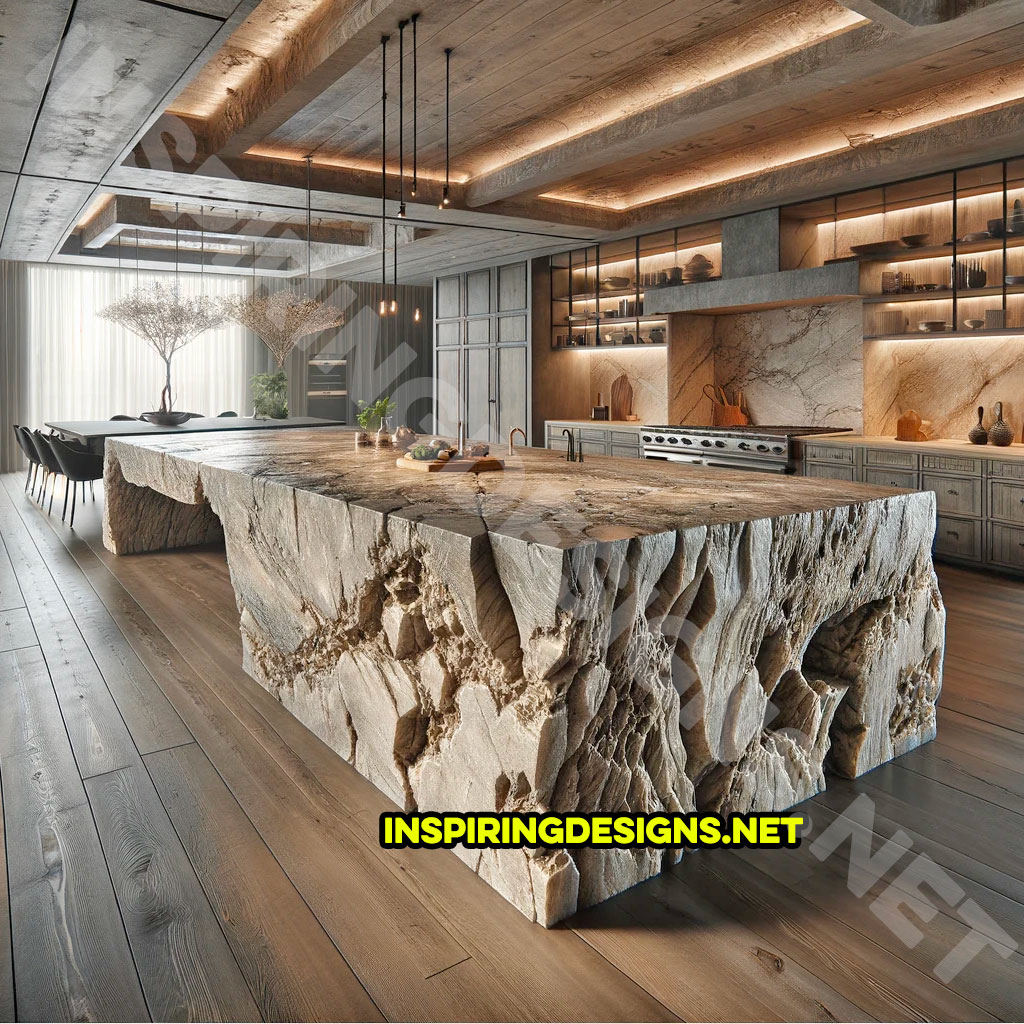 Sizes? Oh, they range from cozy 6 feet wide wonders to sprawling 11-foot-wide behemoths. Widths vary too, from a snug 4 feet to a roomy 7 feet. Perfect for every kitchen, no matter its size.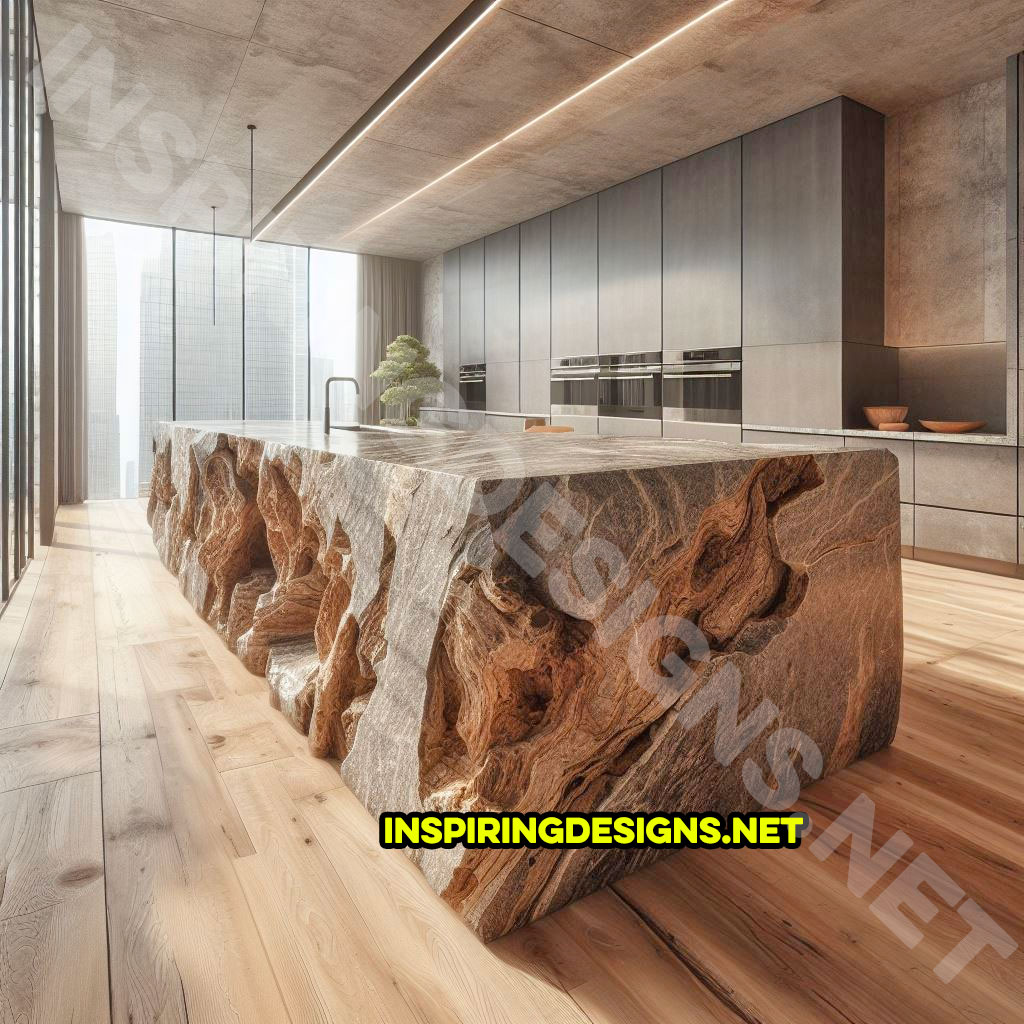 But let's not forget the most thrilling part – each island is completely handmade. Imagine the skill, the artistry, and the passion that goes into carving, shaping, and polishing these natural stones into something so breathtakingly unique. It's like having a piece of the earth's soul right in your kitchen.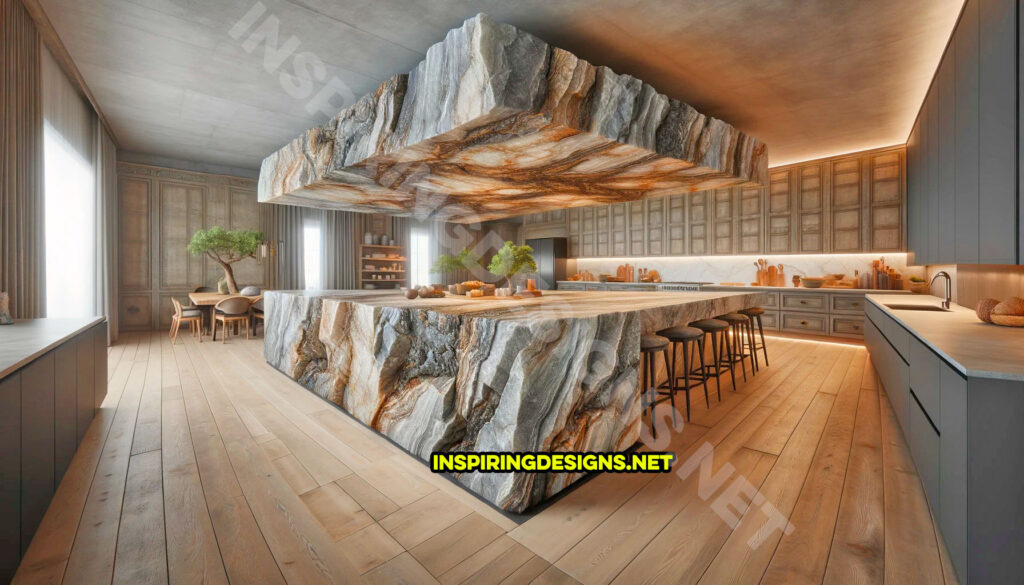 So, picture this: a kitchen where the island is not just a functional piece but a conversation starter, a work of art, a slice of the outdoors brought indoors.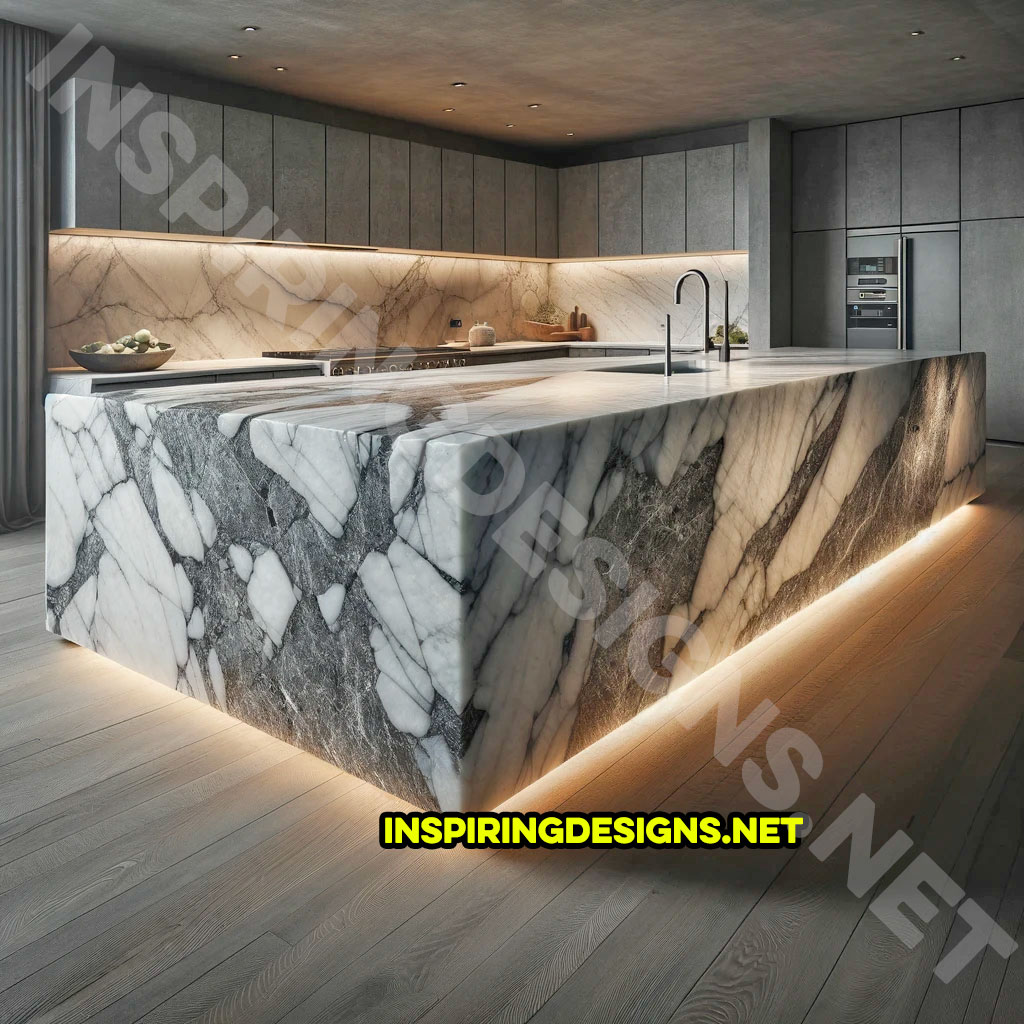 Whether it's a quiet morning coffee or a bustling dinner party, these islands transform everyday moments into extraordinary experiences.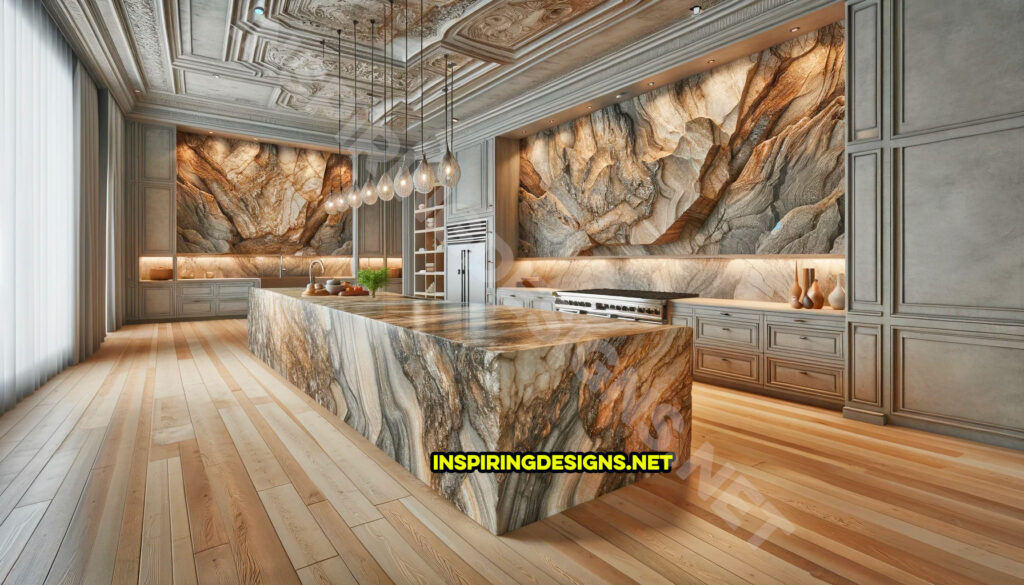 In essence, these kitchen islands are more than just furniture. They are a celebration of nature's unbridled beauty, a testament to human craftsmanship, and a bold statement in any home.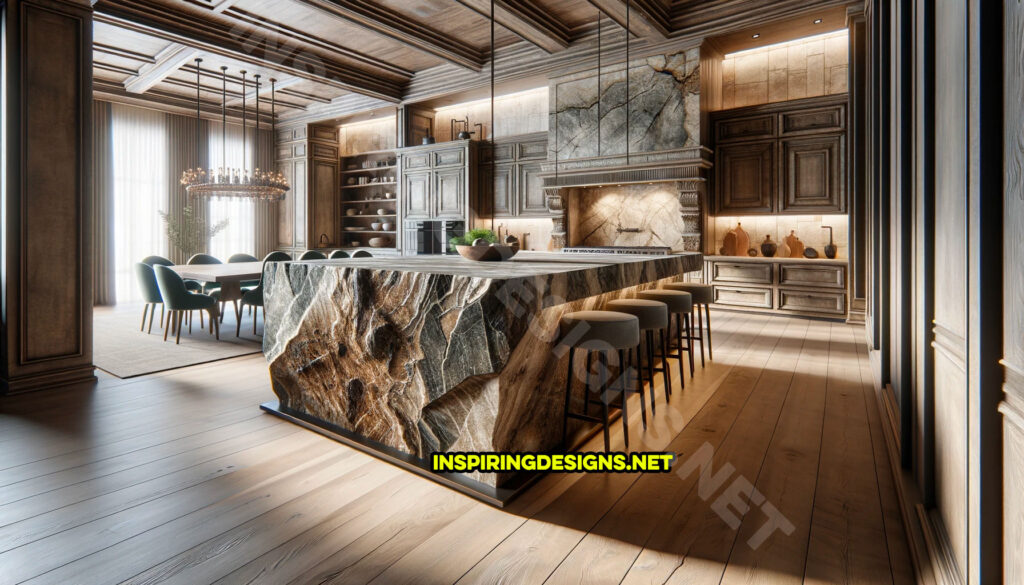 They don't just occupy space; they redefine it, turning the kitchen into a sanctuary of style and substance. So, if you're looking to spice up your kitchen with something truly unique, look no further.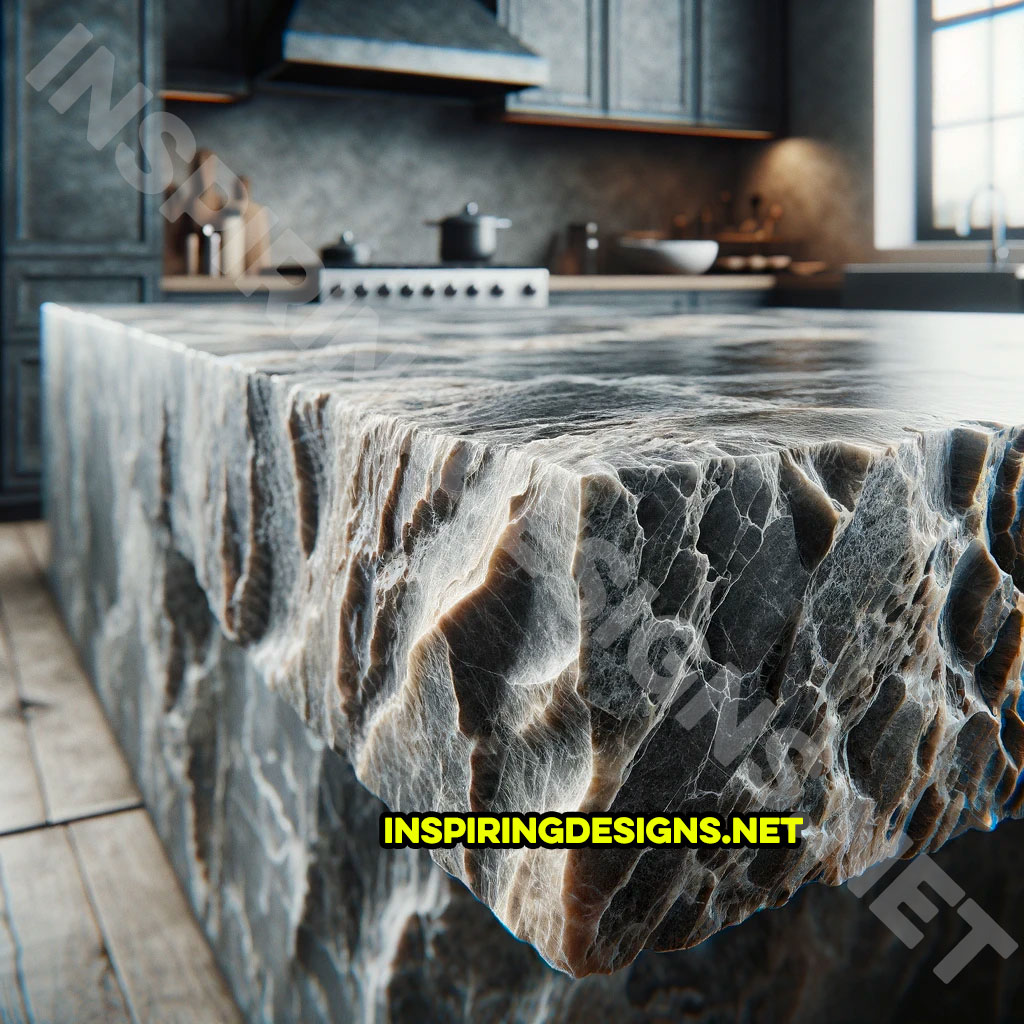 These islands aren't just about utility; they're about creating an experience, a story, a legacy. They are, in every sense, a slice of the earth's narrative, served up in your kitchen.