Imagine a serene river, winding gracefully through a forest, its waters glistening under the sun. Now, picture that very river flowing right through your living room, but without the wet mess! Welcome to the world of wood and epoxy river tables, where the beauty of nature meets the charm of your home.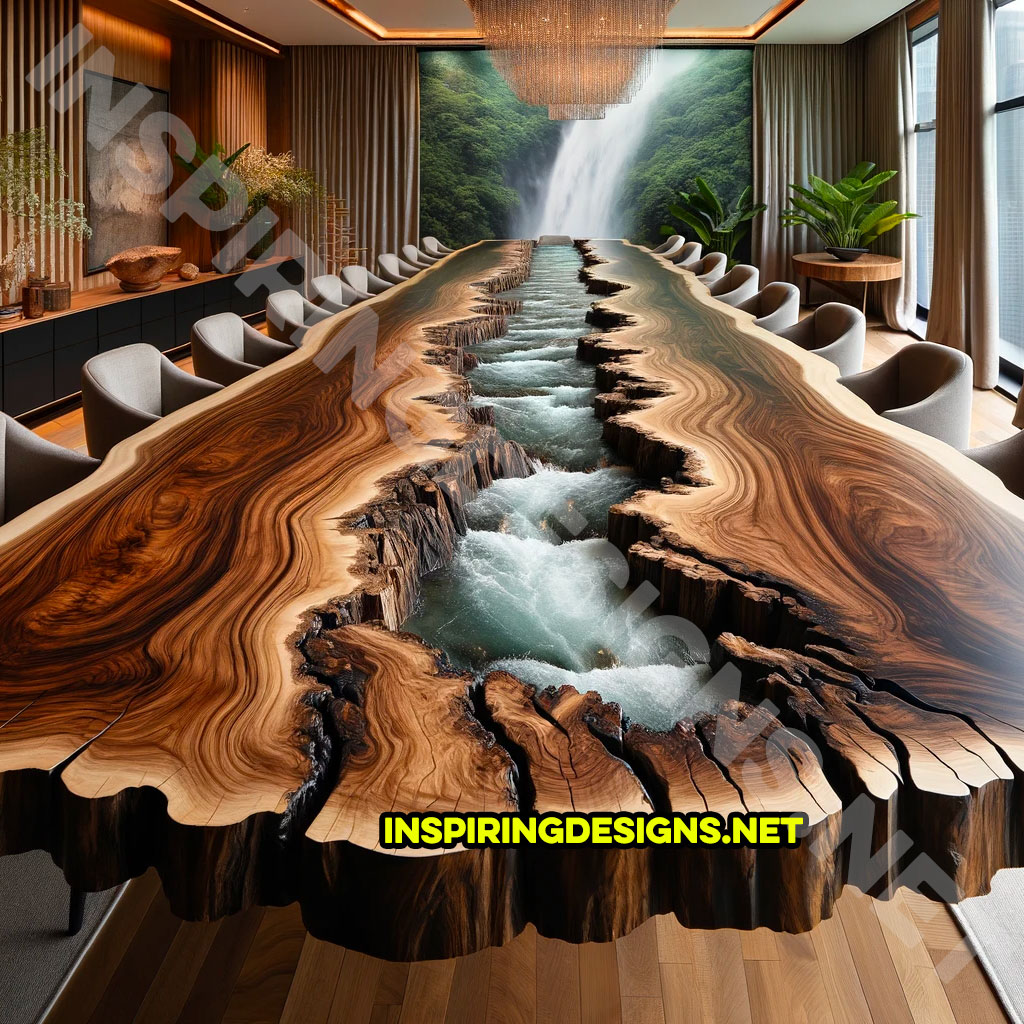 These tables aren't your run-of-the-mill furniture pieces. Oh no! They're crafted from natural edge wood, with a twist. A river, carved right down the middle, is filled with vibrant, swirling epoxy designs, mimicking the mesmerizing flow of a river. It's like having a piece of the great outdoors, indoors!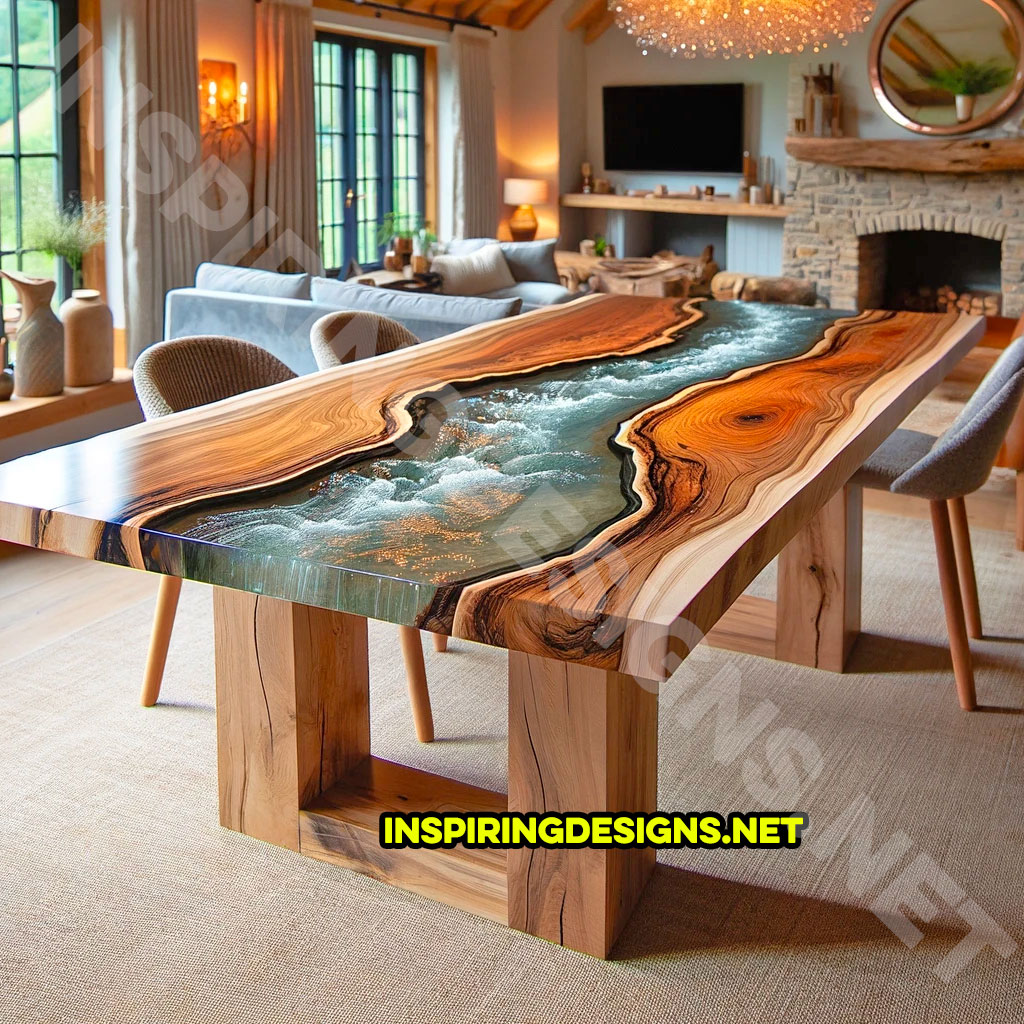 What's on the menu of table types, you ask? Well, whether you're dining, conferencing, or just sipping coffee, there's a table for that. Dining tables that make your meals feel like a picnic by the river, conference tables that turn boring meetings into nature retreats, and coffee tables that turn your living room into an art gallery.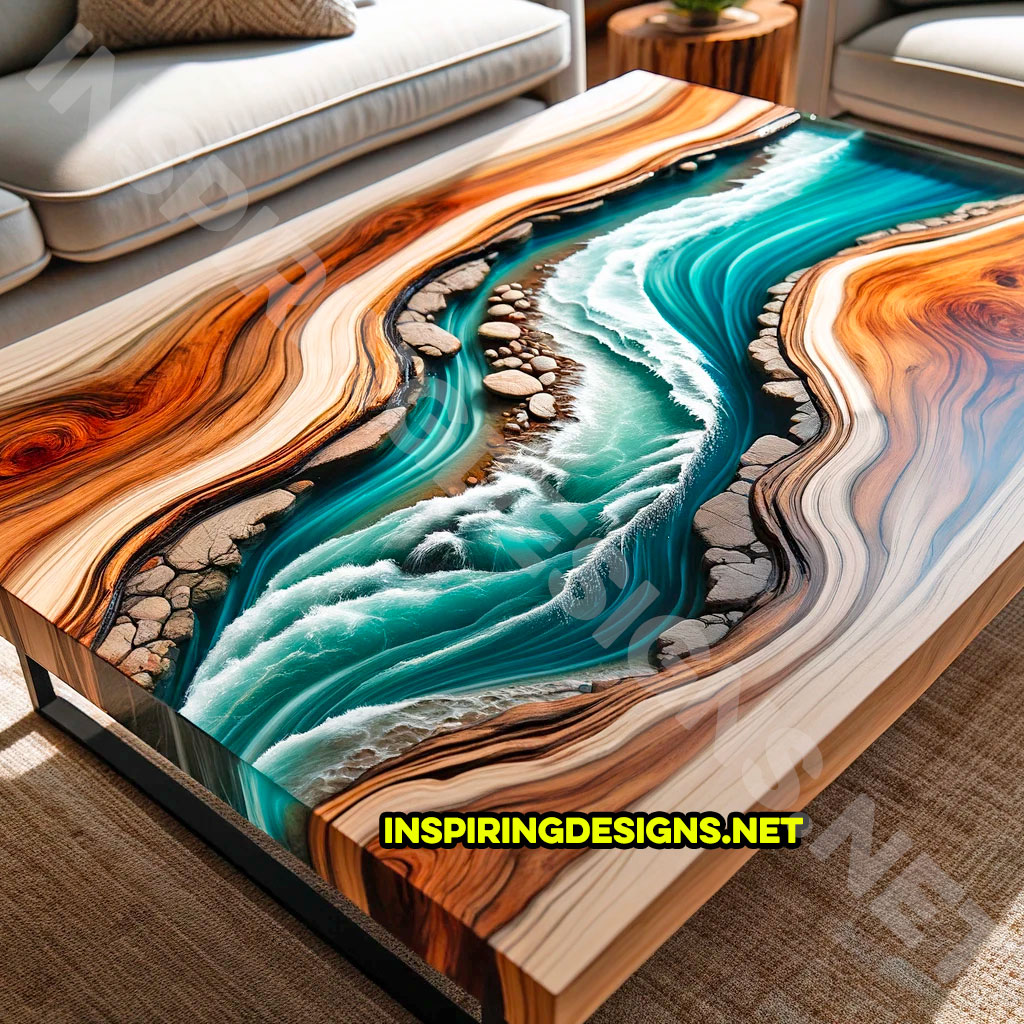 Each table is a snowflake – unique in its own way. The designs? As varied as the leaves in a forest. The creators of these masterpieces take live edge wood – think walnut, oak, or cherry – and handcraft them into these stunning tables. The epoxy isn't just any epoxy. It's colored, crafted, and poured with such detail that you'd swear you're looking at a real river.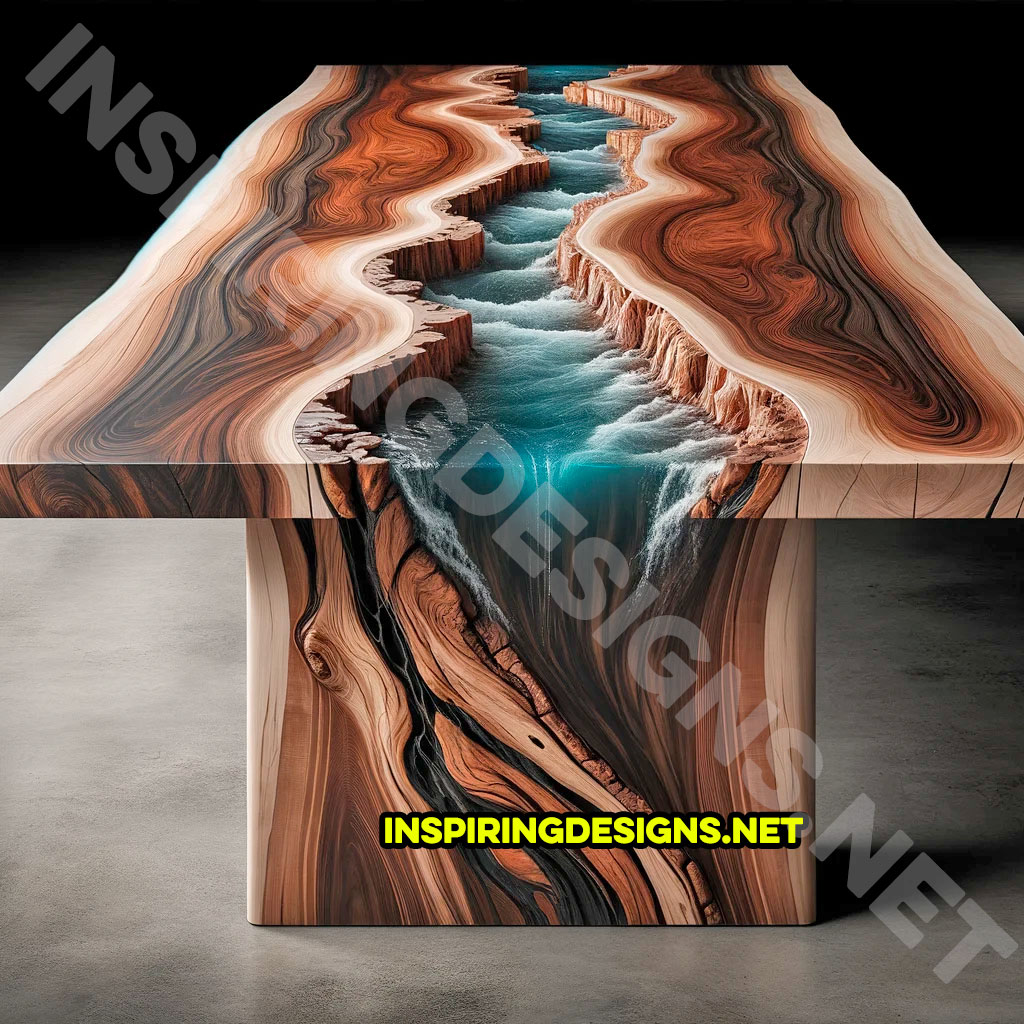 Got guests coming over? Prepare for a flood of compliments and curiosity. These tables aren't just furniture; they're conversation starters, stories waiting to be told. And they fit in with so many interior designs! Rustic, modern, eclectic – you name it, these tables make themselves at home.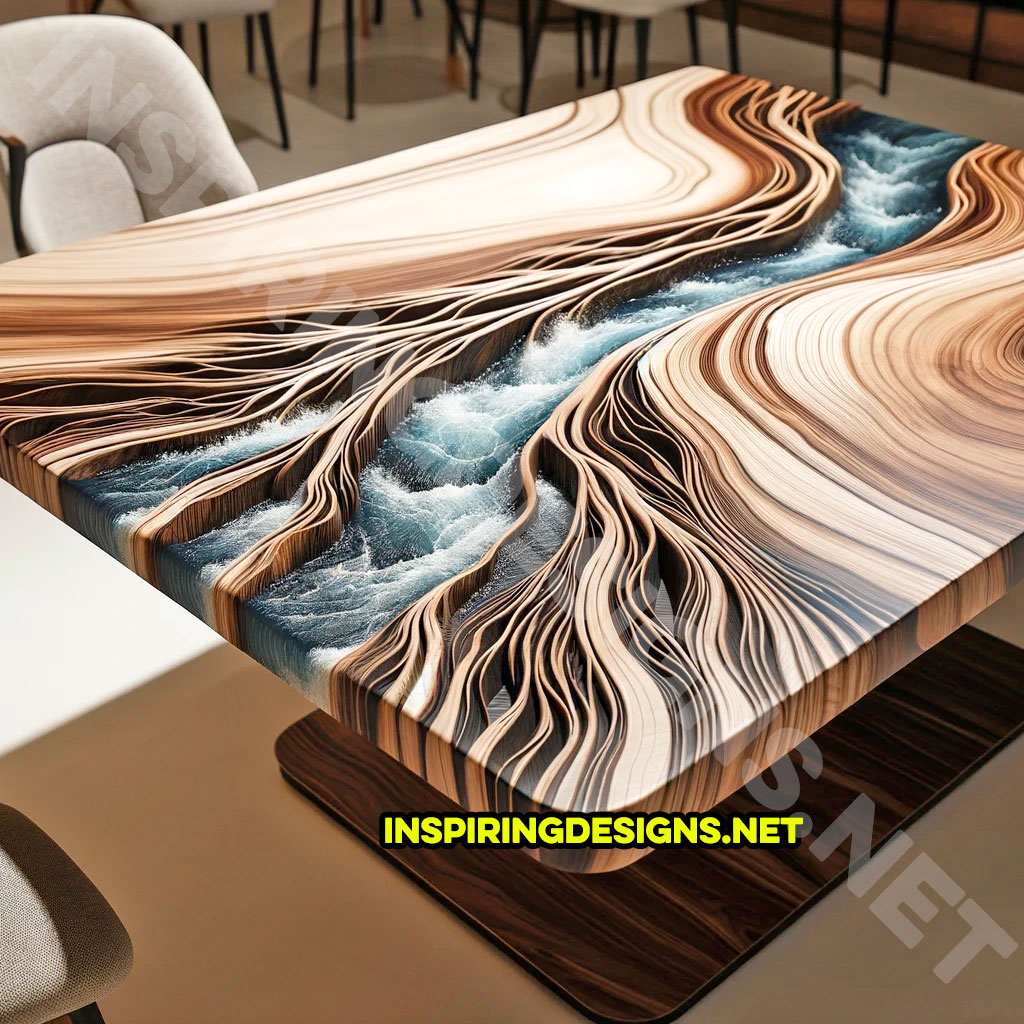 Speaking of size, these beauties come in all shapes and sizes. Need a long dining table? Done. A compact coffee table? You got it. And since they're custom-made, you can get the perfect fit for your space.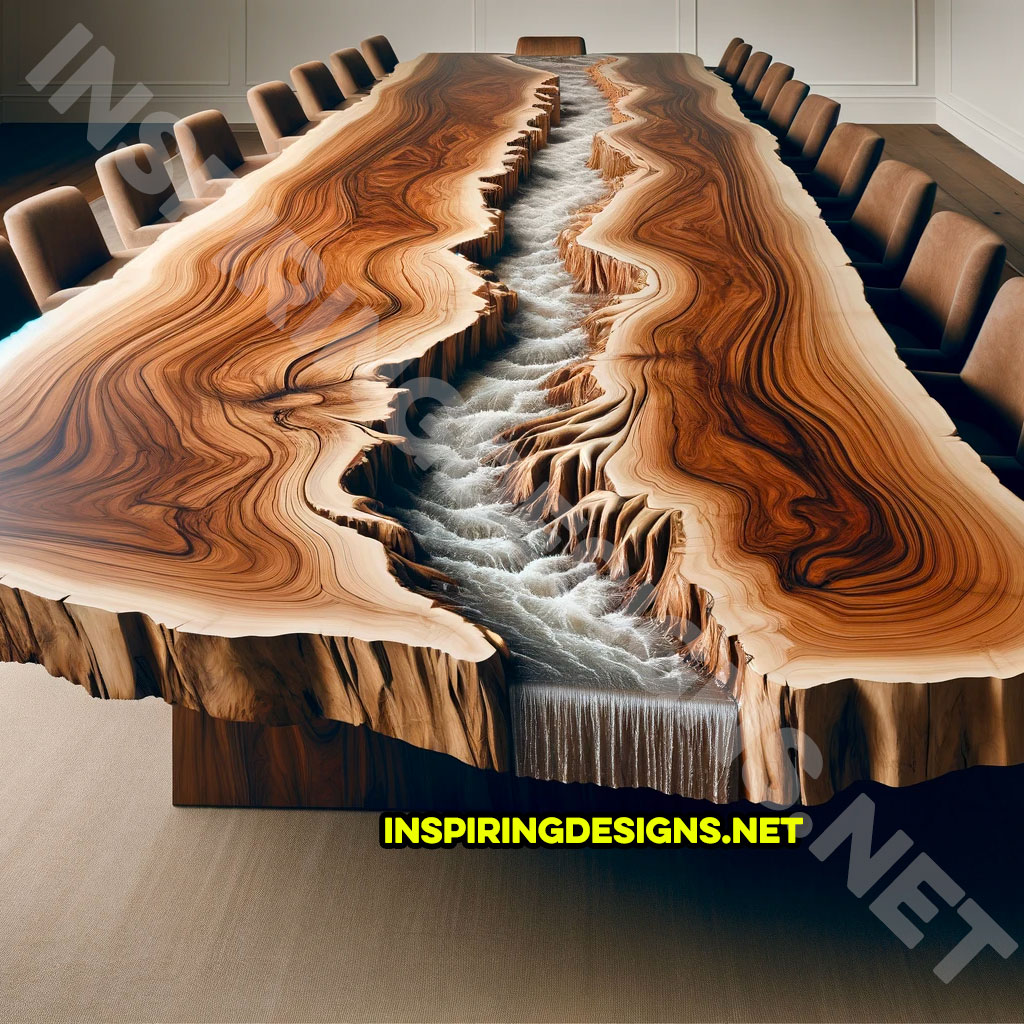 Now, let's talk price. These aren't your budget-friendly, assemble-at-home tables. Given their craftsmanship and uniqueness, prices can range significantly.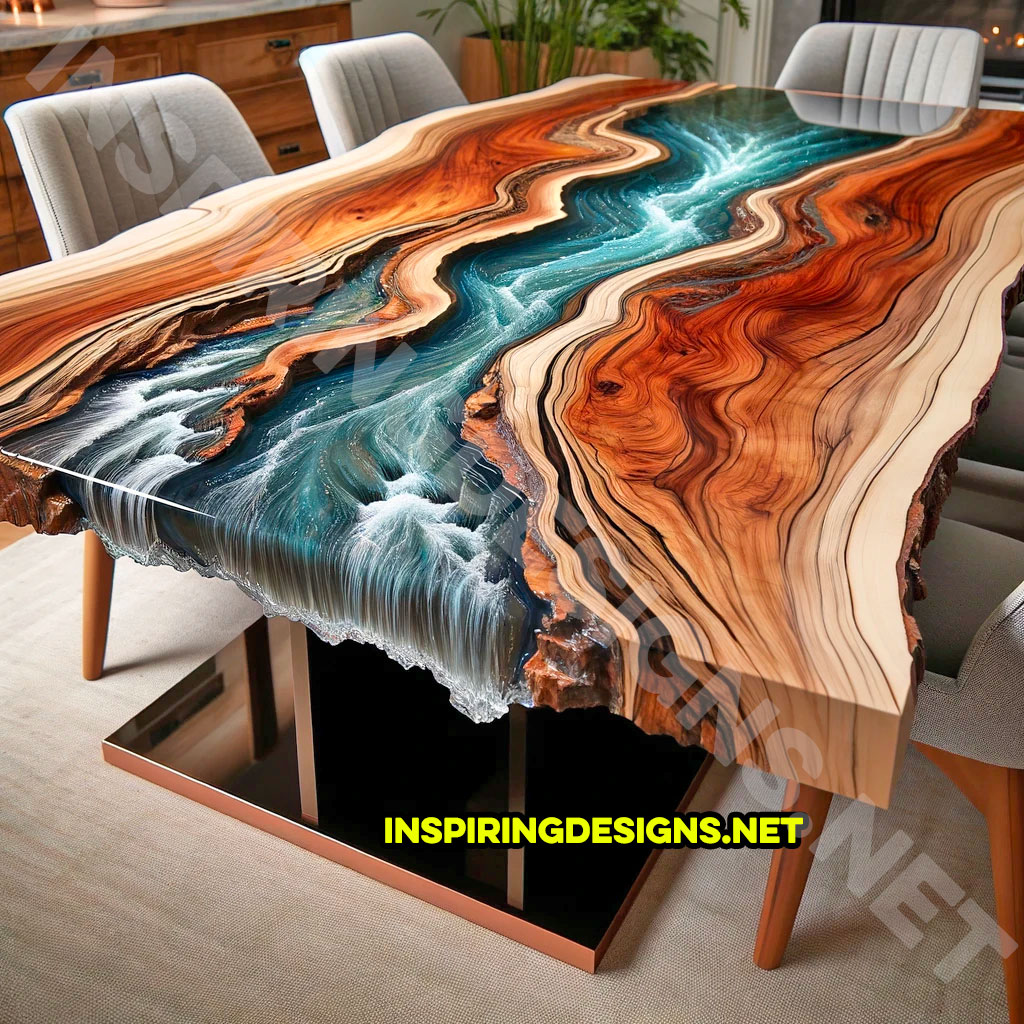 For a local craftsman's work, you might be looking at a price tag anywhere from a few thousand to several tens of thousand of dollars depending on the size and level of detail you might be looking for in a river table. But hey, you're not just buying a table; you're investing in a piece of art!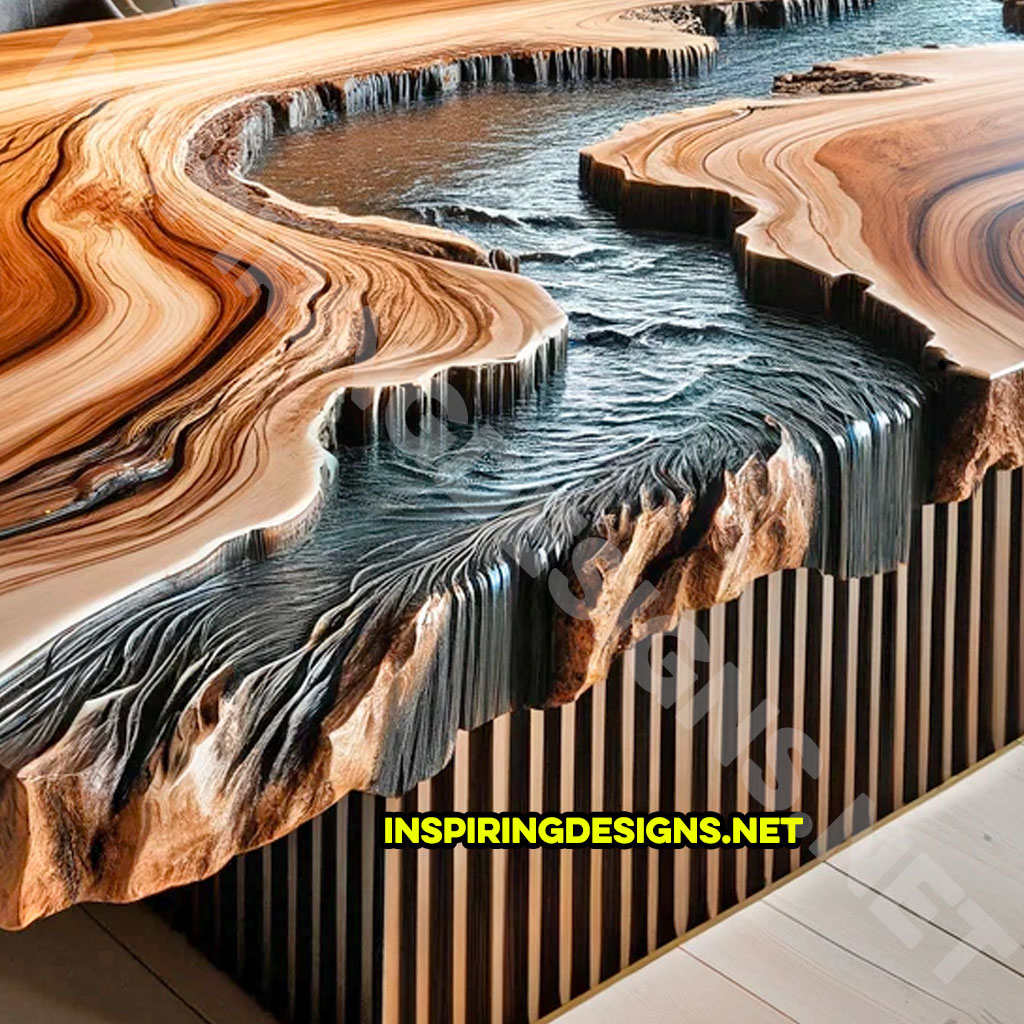 These tables are more than just a place to rest your coffee mug. They're a statement, a centerpiece that says, "Look at me!" Perfect for anyone wanting to add a splash of nature and a dash of uniqueness to their home.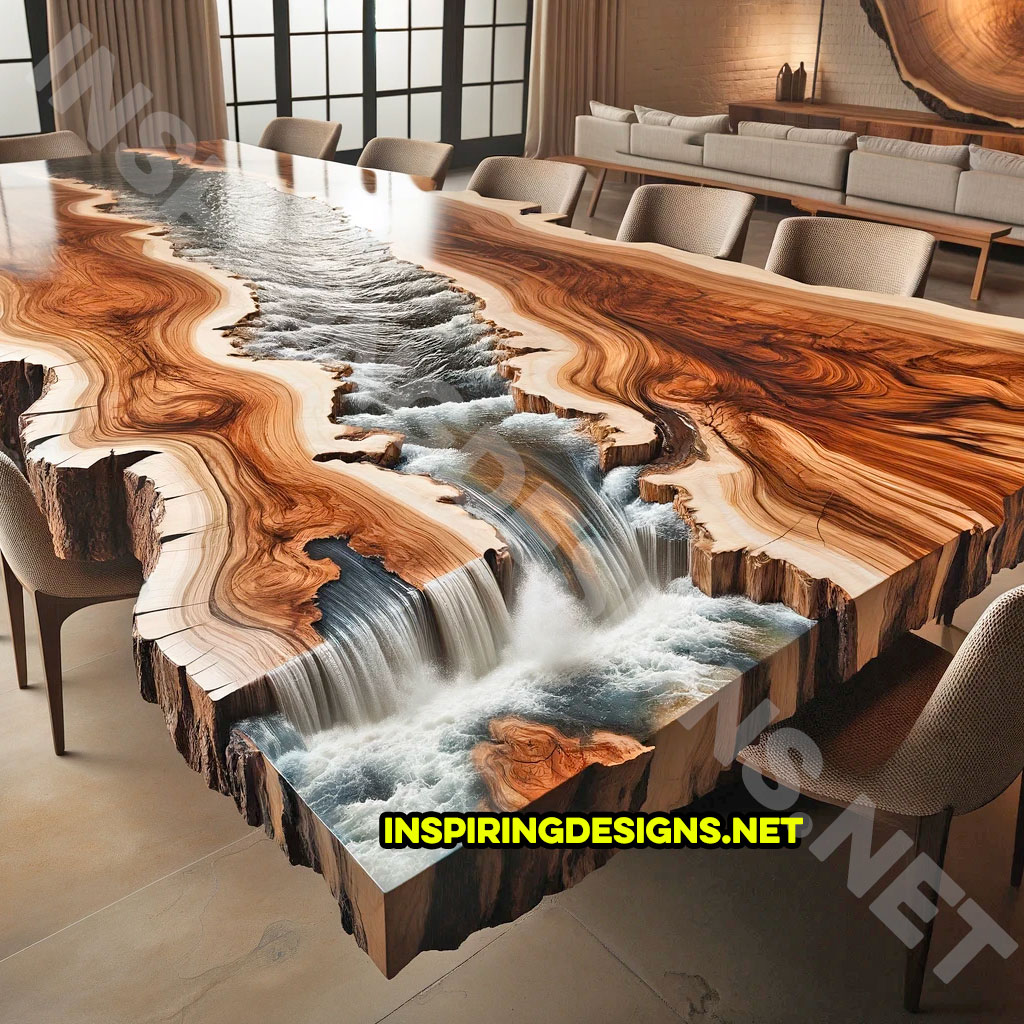 Whether it's a cozy cabin vibe or a sleek city feel, these river tables bridge the gap between furniture and fine art.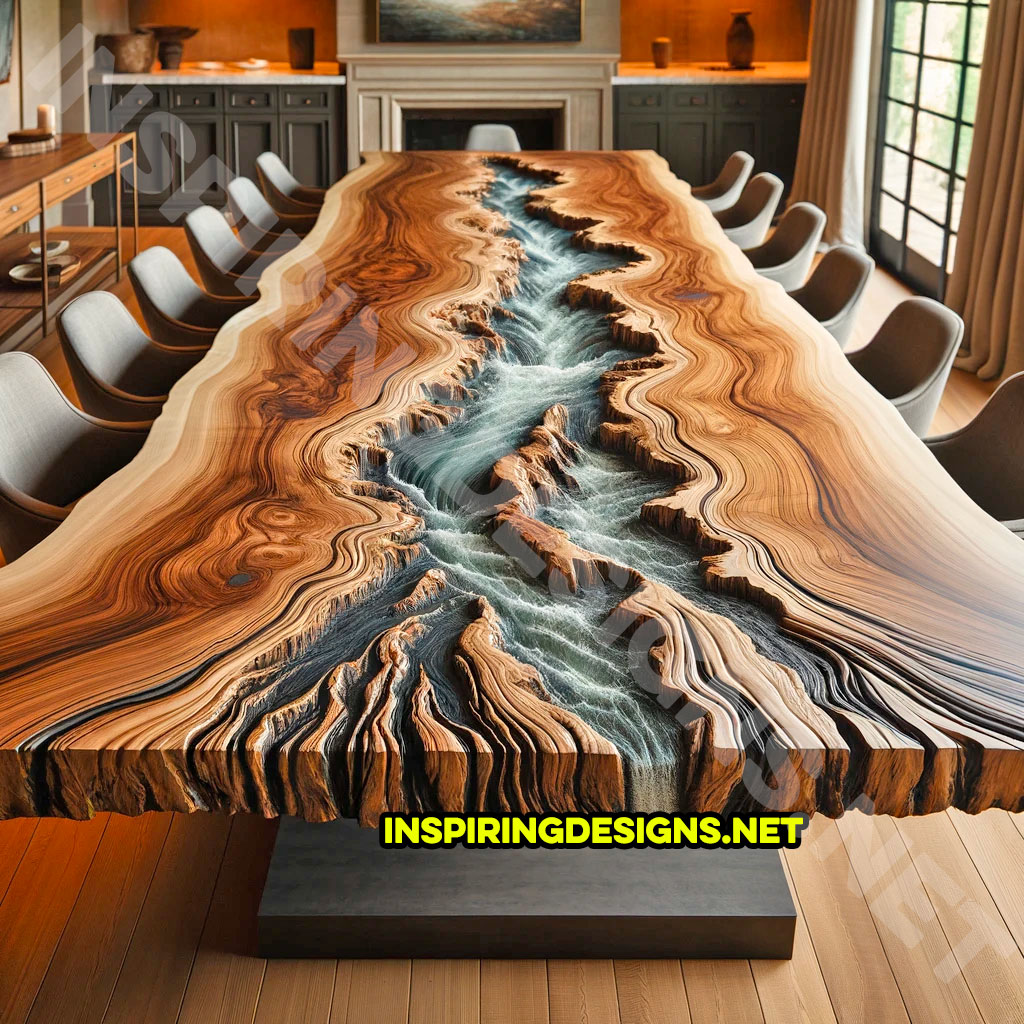 So, next time you find your living room lacking that certain je ne sais quoi, remember the river tables. They're not just tables; they're slices of the great outdoors, tamed and brought into your home to add that perfect touch of nature's serenity and beauty. River tables – where the river meets the living room!