Once upon a time, in a not-so-ordinary world, an artisan wondered, "What if I combine the whimsy of a fairy tale, the psychedelic vibes of the '60s and '70s rock era, and the timeless allure of stained glass?" And voila! The stained glass mushroom-shaped desk lamp was born.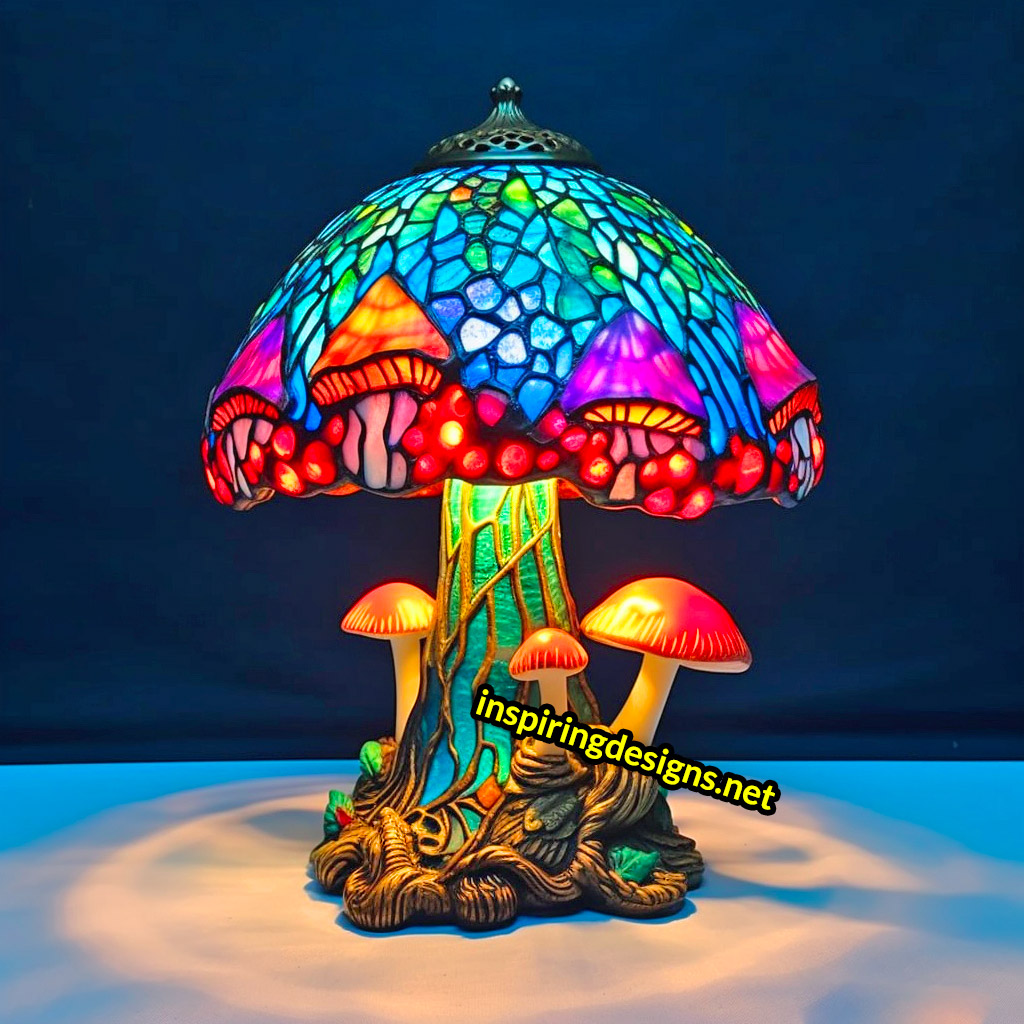 Imagine a lamp so enchanting that even Cinderella would want one for her nightstand. That's right. The stained glass mushroom-shaped desk lamp is no ordinary light fixture. Each piece boasts a design that's not just unique, but spellbindingly one of a kind.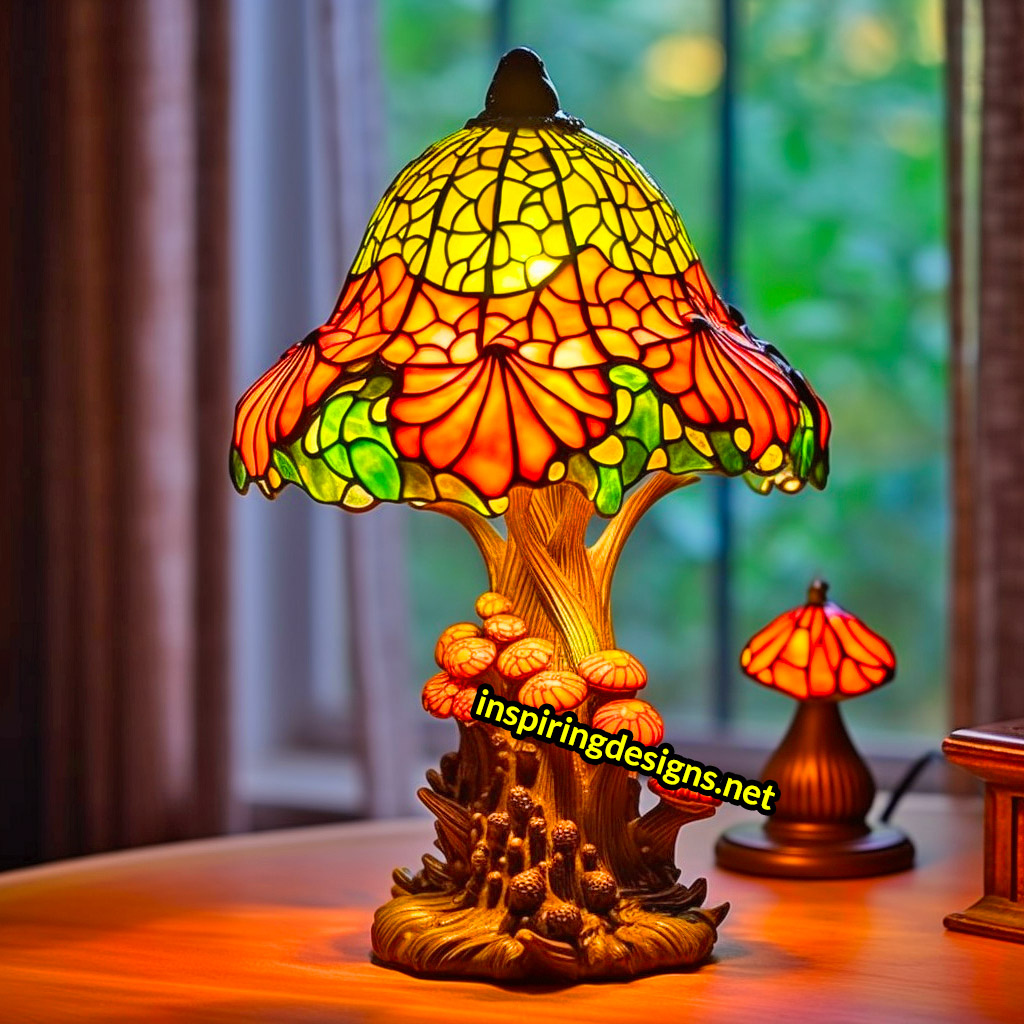 These aren't your average, store-bought, seen-it-before lamps. No, sir. Each lamp is a testament to the artisan's unparalleled creativity and countless hours—hundreds, to be exact—of painstaking craftsmanship.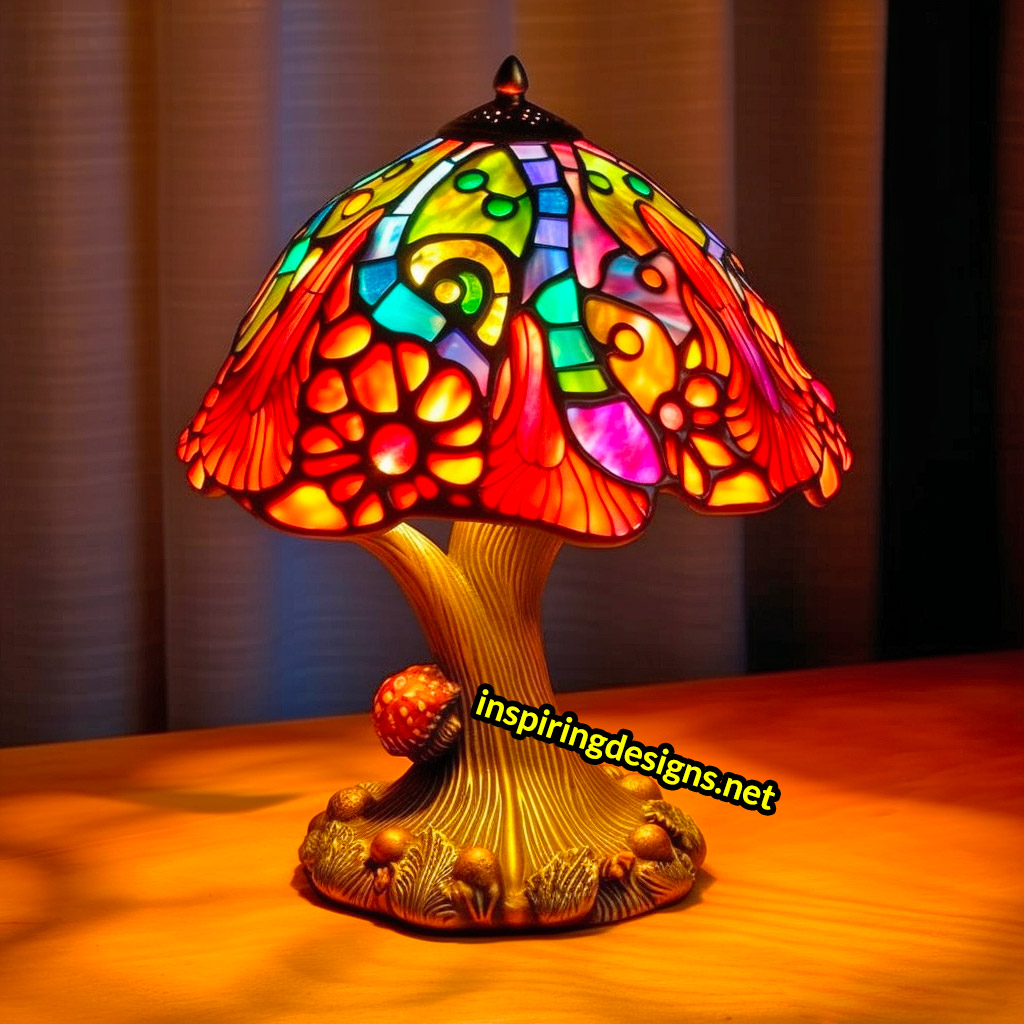 At the heart of each lamp is the intricate stained glass, every piece individually chosen, carefully cut, and meticulously pieced together. This radiant canopy is anchored by a robust metal base replete with electrical wizardry, ensuring that this mushroom doesn't just stand; it shines.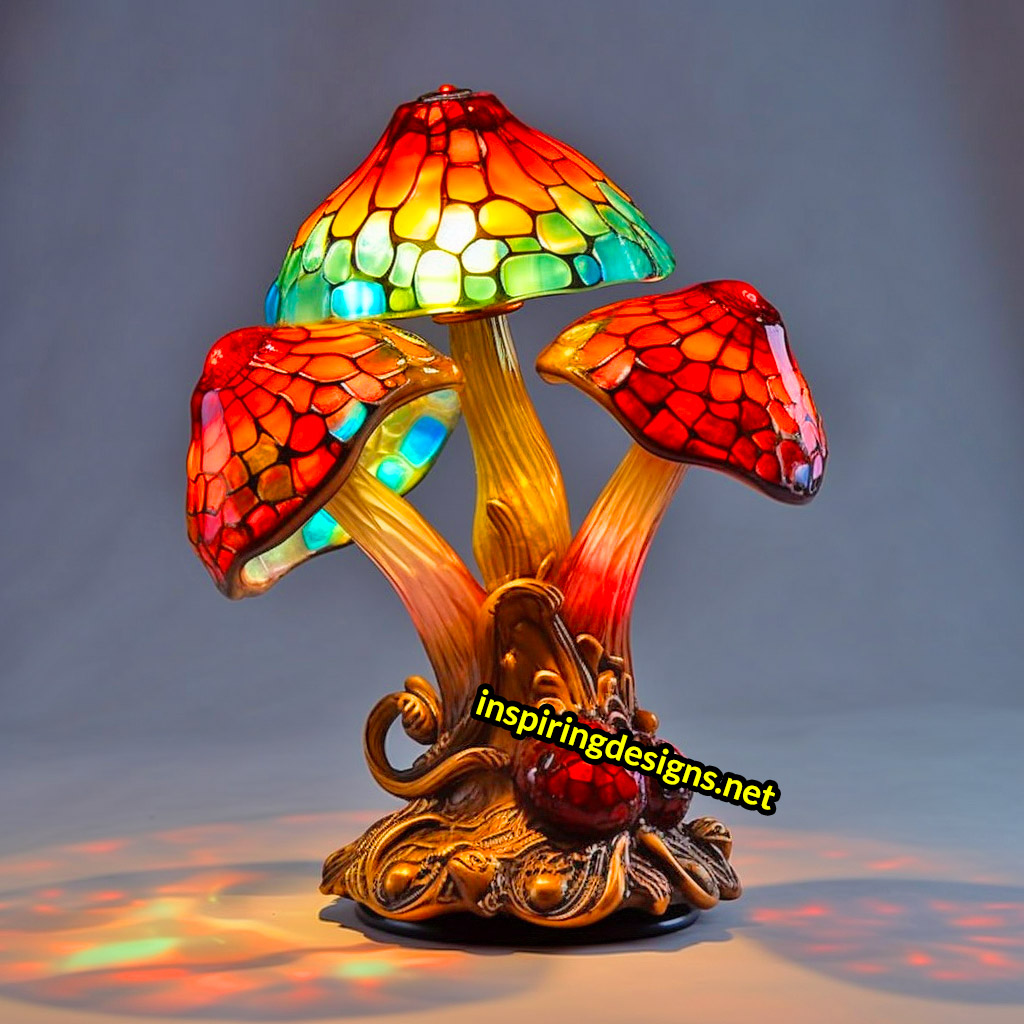 Now, some of these fungi fellows come with a little surprise! Nestled at their base are mini mushroom motifs, protruding just enough to be noticed. It's like the cherry on top but, you know, more mushroomy.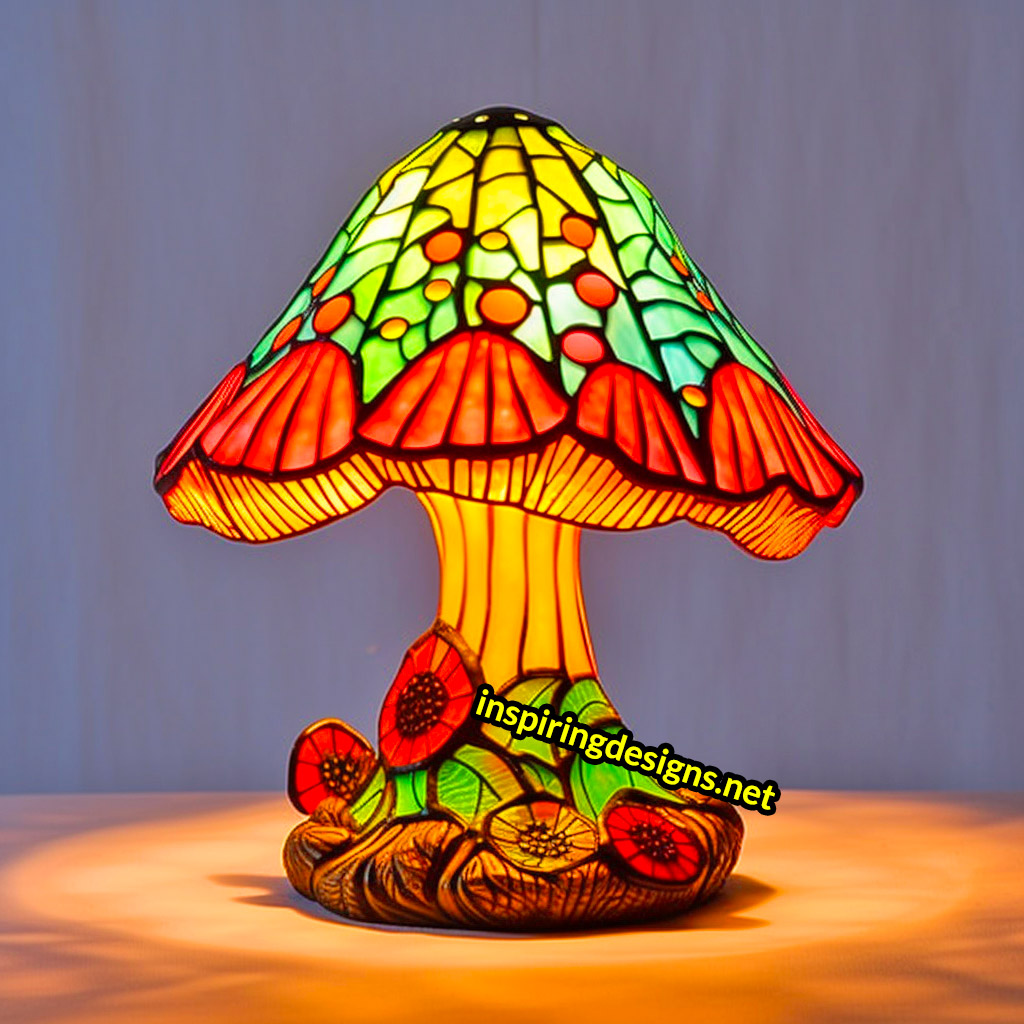 Flip the switch as dusk blankets your abode, and let the magic unfold. These lamps do more than just chase away shadows.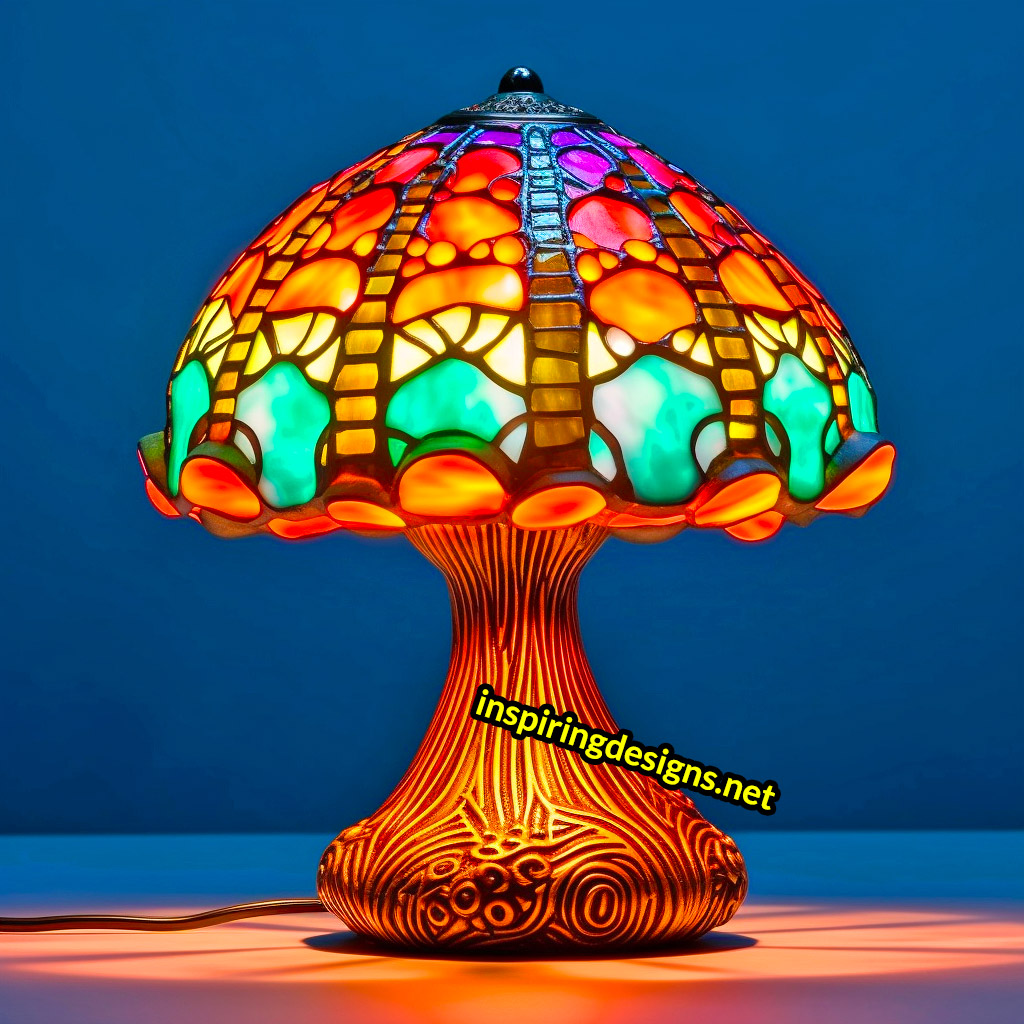 They transform spaces, bathing them in a mesmerizing glow that evokes the serene ambiance of a forest bathed in moonlight.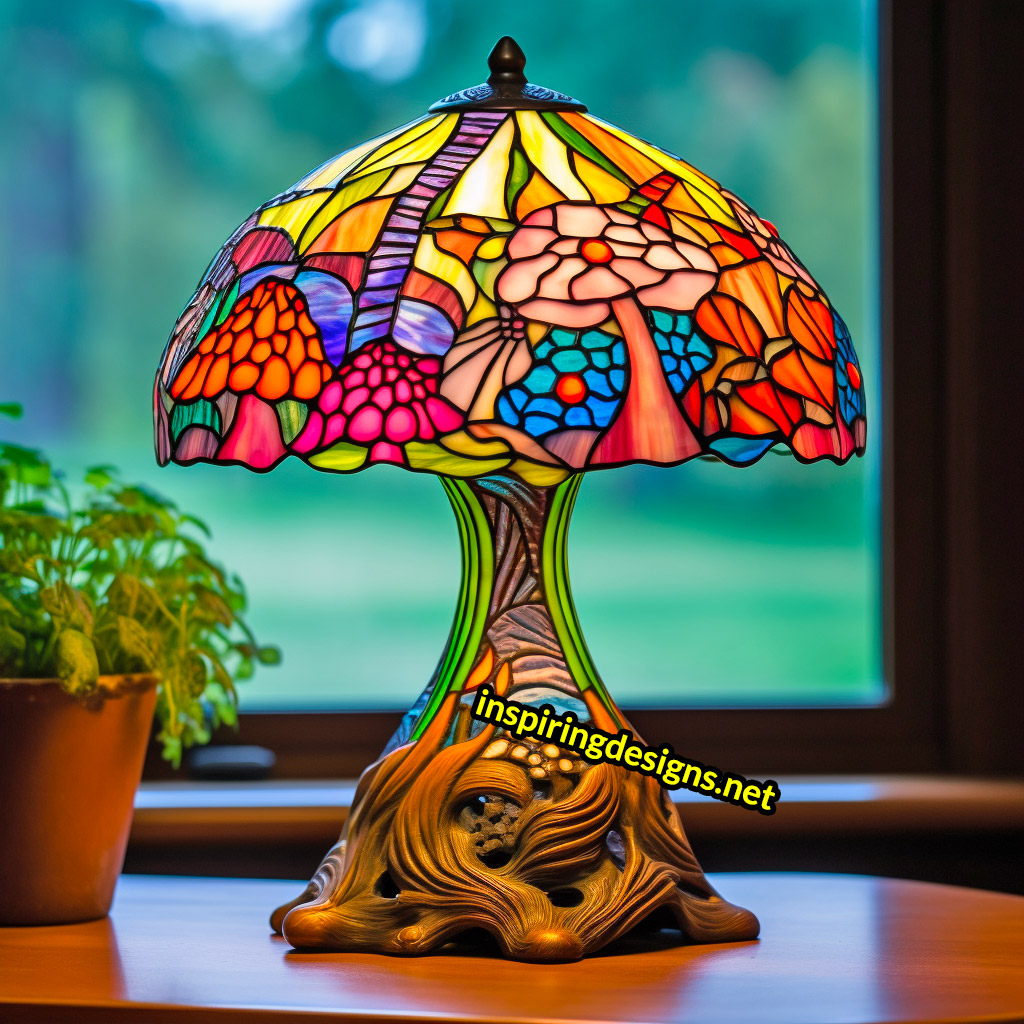 Expect to frequently find yourself lost in the hypnotic dance of light and colors. It's no wonder they've been dubbed the ultimate eye-catchers and conversation starters!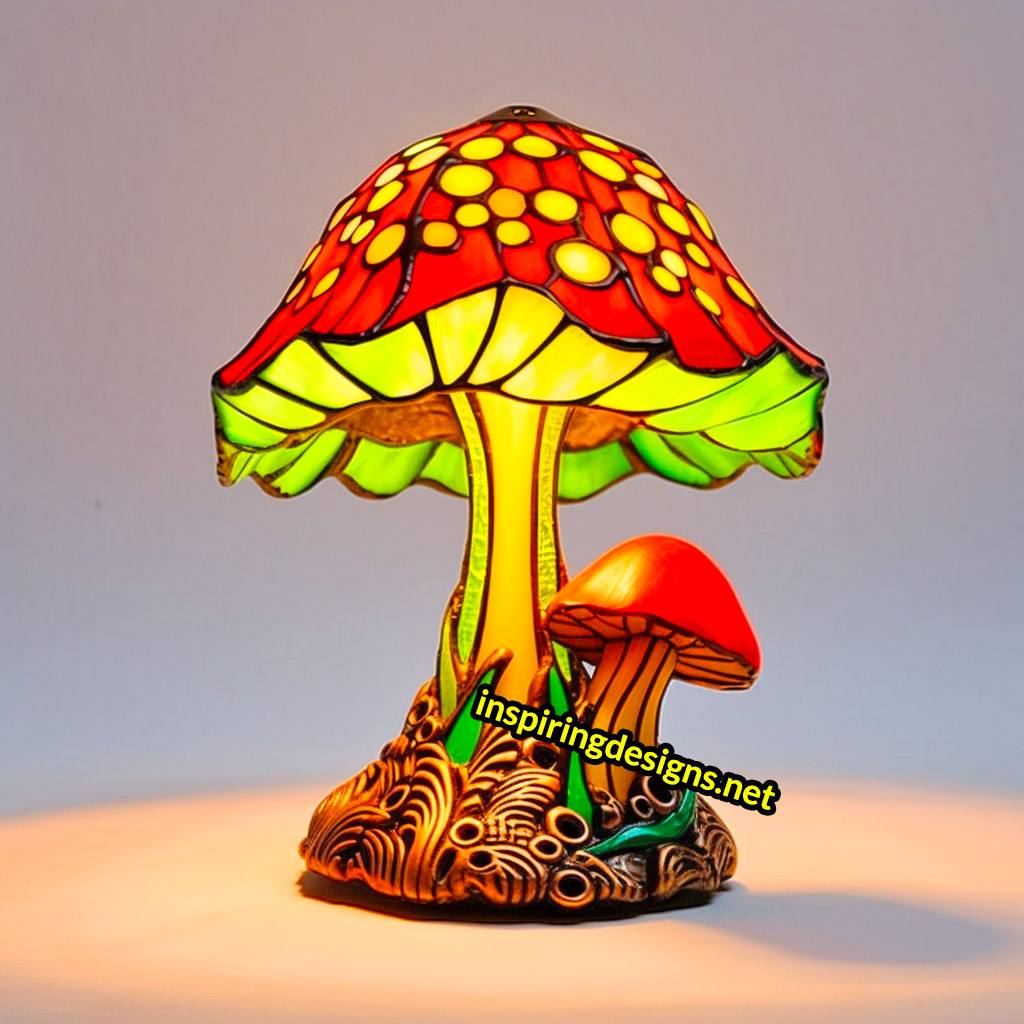 And who, you might ask, would be the ideal custodian for such a quirky treasure? Well, the stained glass mushroom lamp does not discriminate.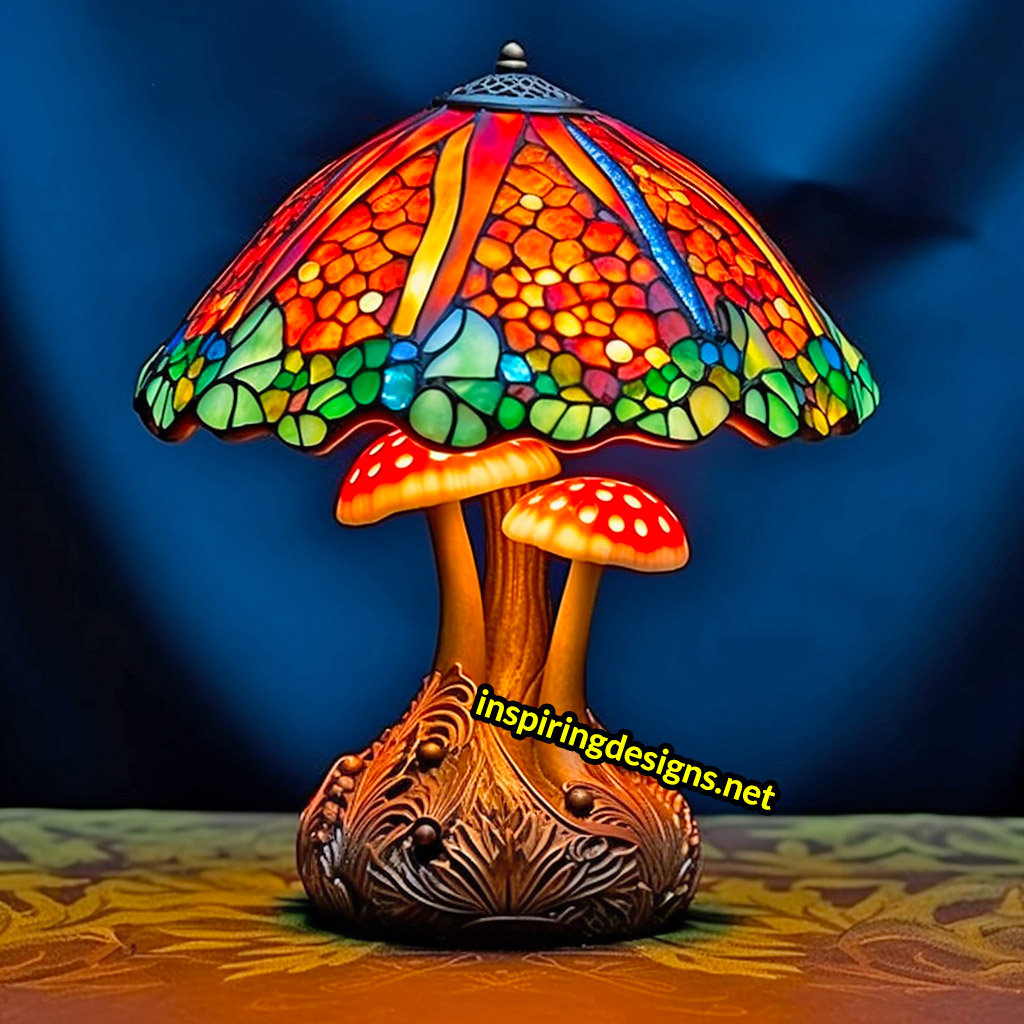 It's perfect for the mushroom aficionado, the avid collector who seeks the rare and wondrous, and the connoisseur of fine, handcrafted art.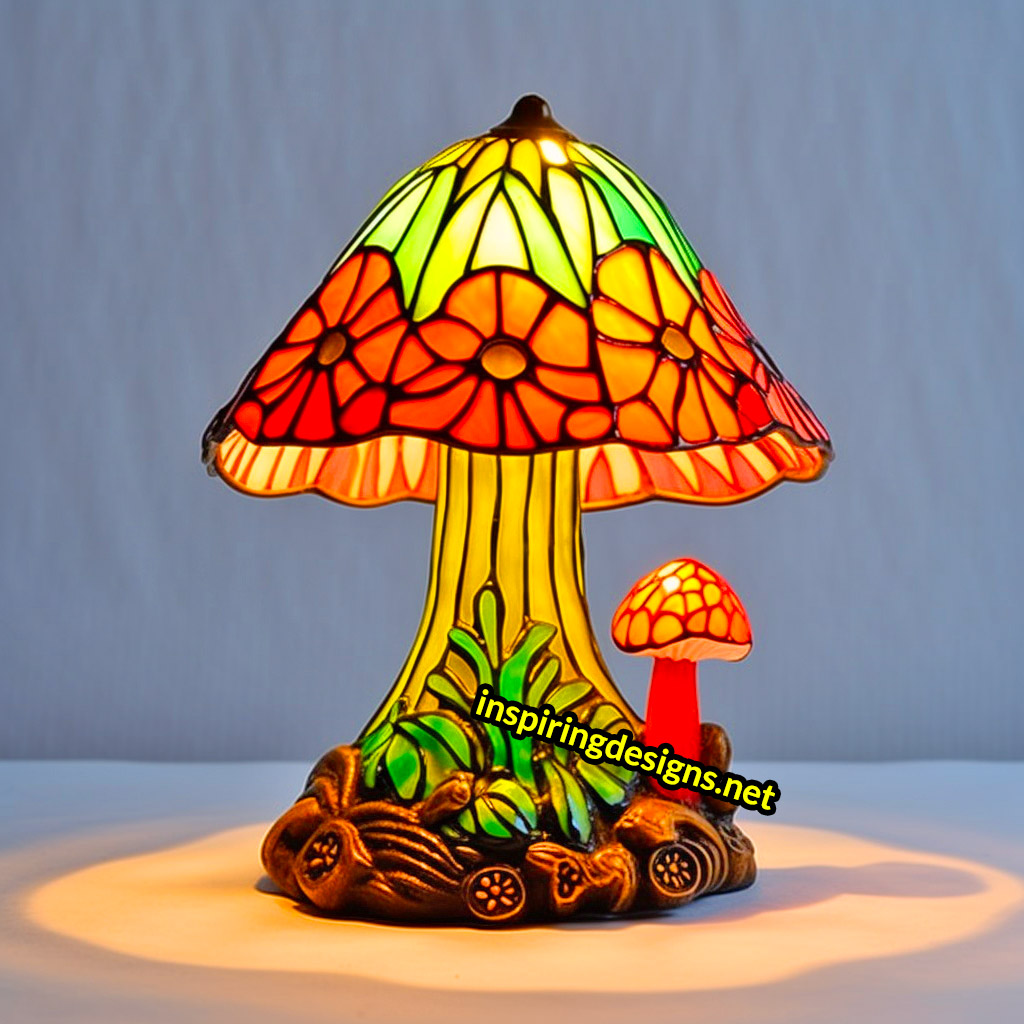 And of course, if you've ever grooved to the beats of Led Zeppelin or swayed to the melodies of The Grateful Dead, this lamp will resonate with your rock 'n' roll soul.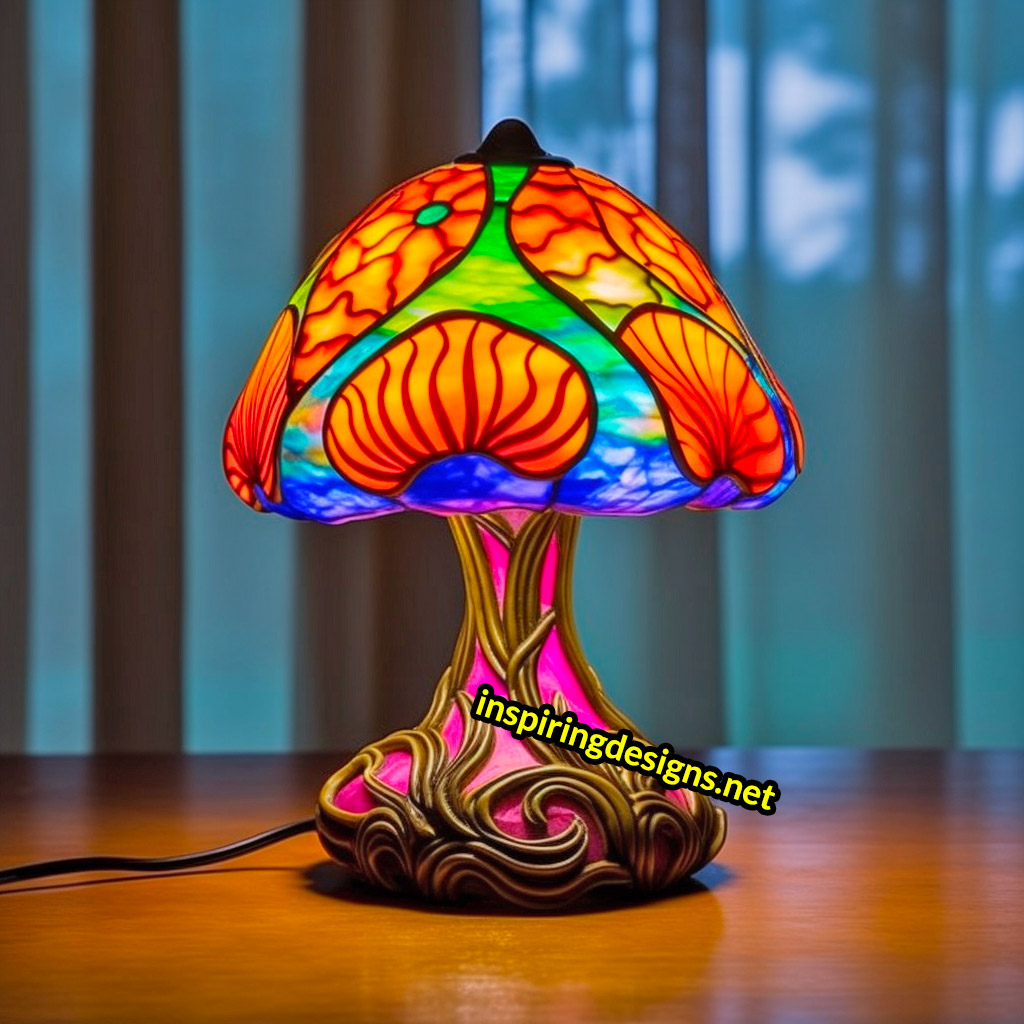 As for its residence, this isn't a lamp you shove in the corner of any ol' room. It yearns for spaces infused with personality and character. Think bohemian lounges, retro-inspired studies, or eclectic bedrooms.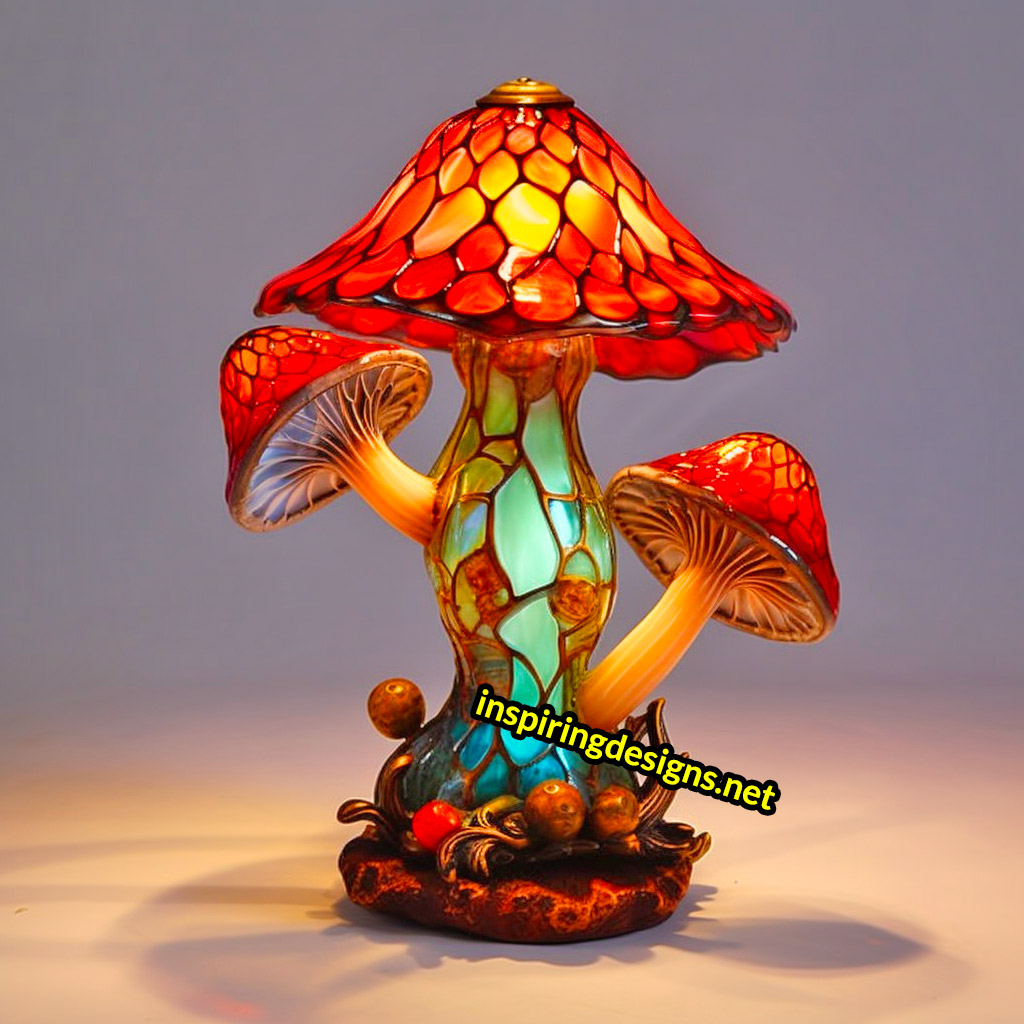 Any interior that celebrates individuality and artistic expression will be a haven for this luminous fungi. It's like adding an exclamation point to your décor!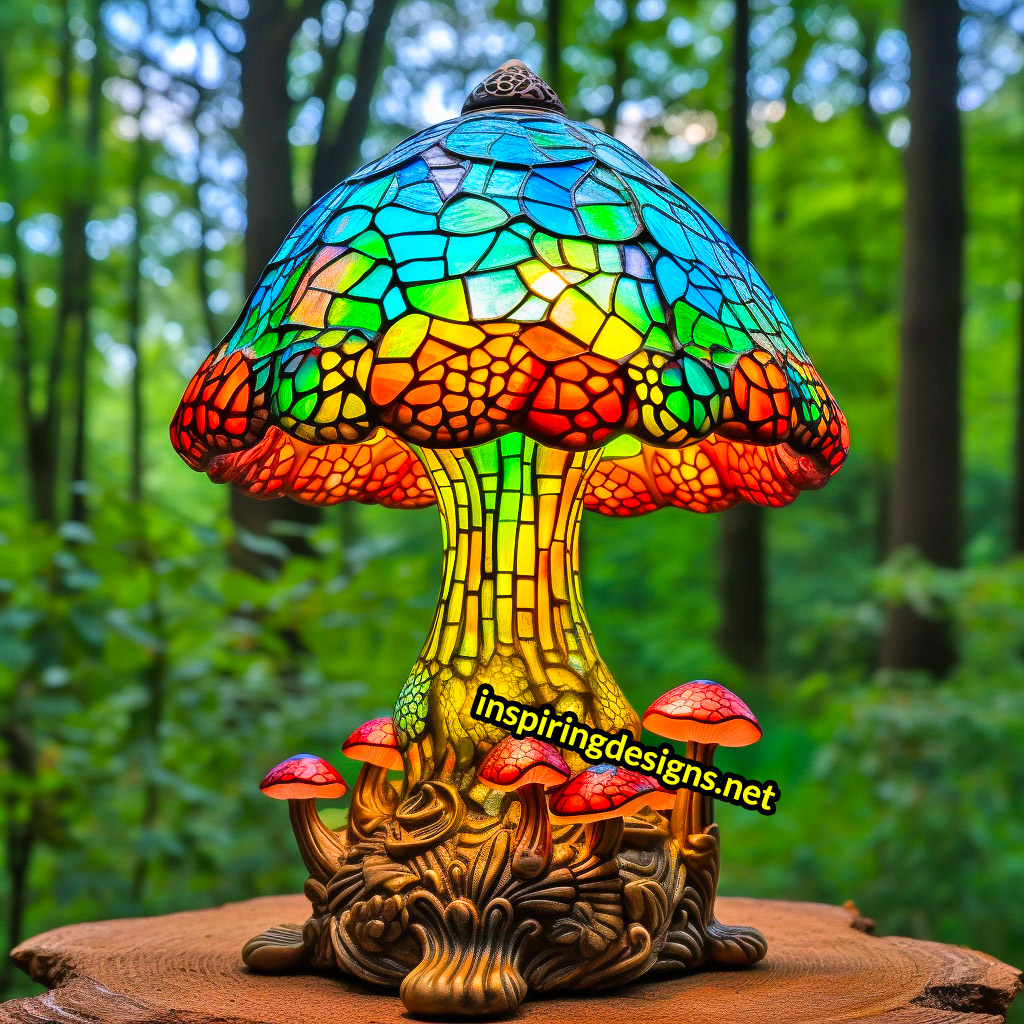 Now, onto the matter of size. Much like mushrooms in the wild, these lamps come in varied sizes. Most of them flutter between a dainty 10 inches to a statuesque 20 inches in height and stretch comfortably between 7 to 12 inches in width.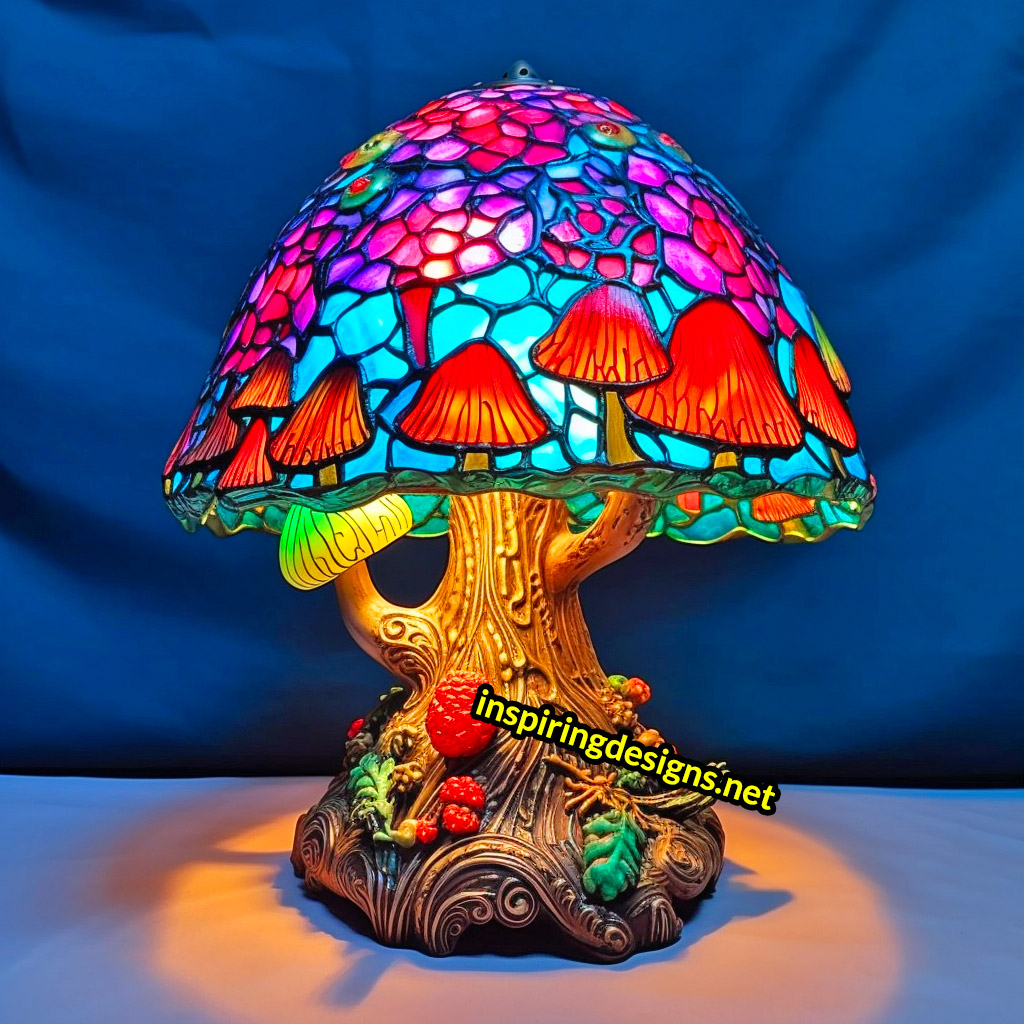 They're substantial enough to command attention, yet compact enough to perch on your desk or nightstand.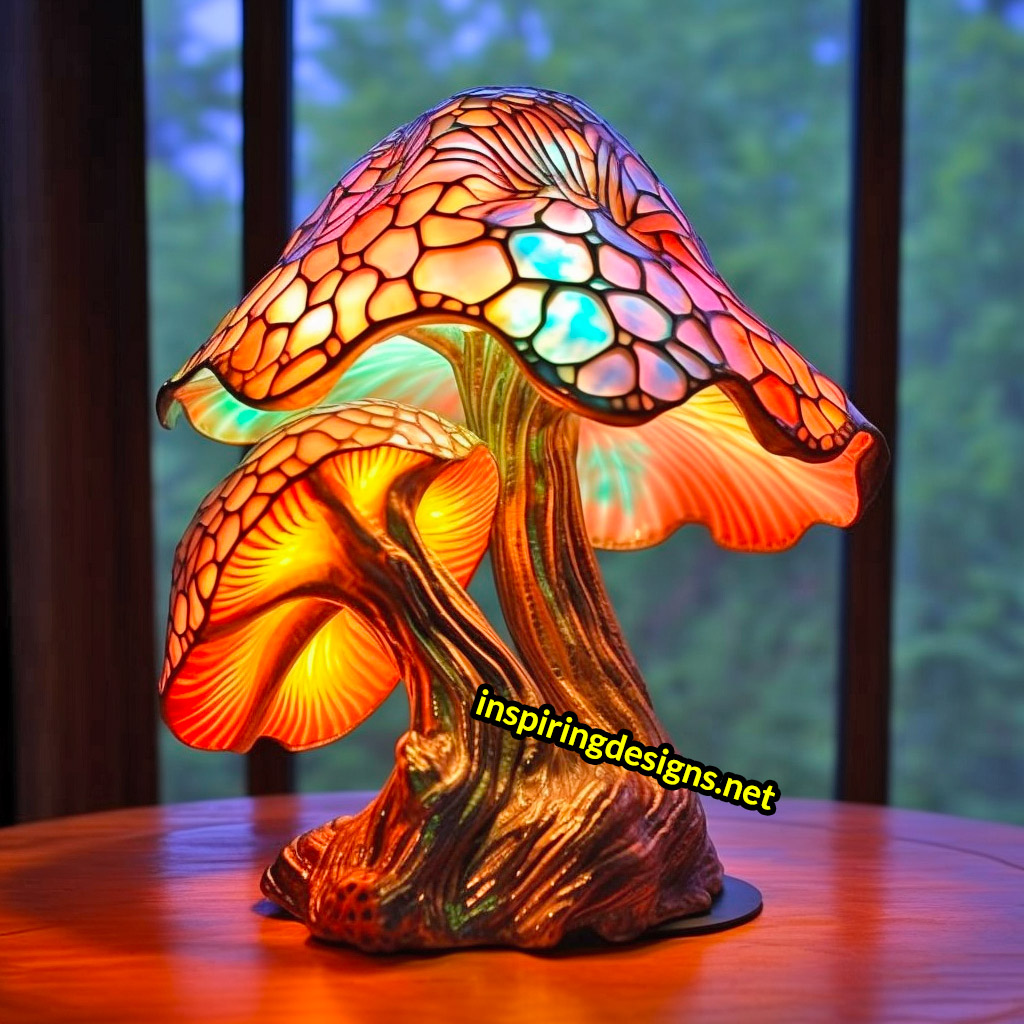 Weaving dreams and glass into a lamp is no small feat. Given the time, skill, and passion poured into each piece, one would expect these to bear a hefty price tag. And indeed, they probably do…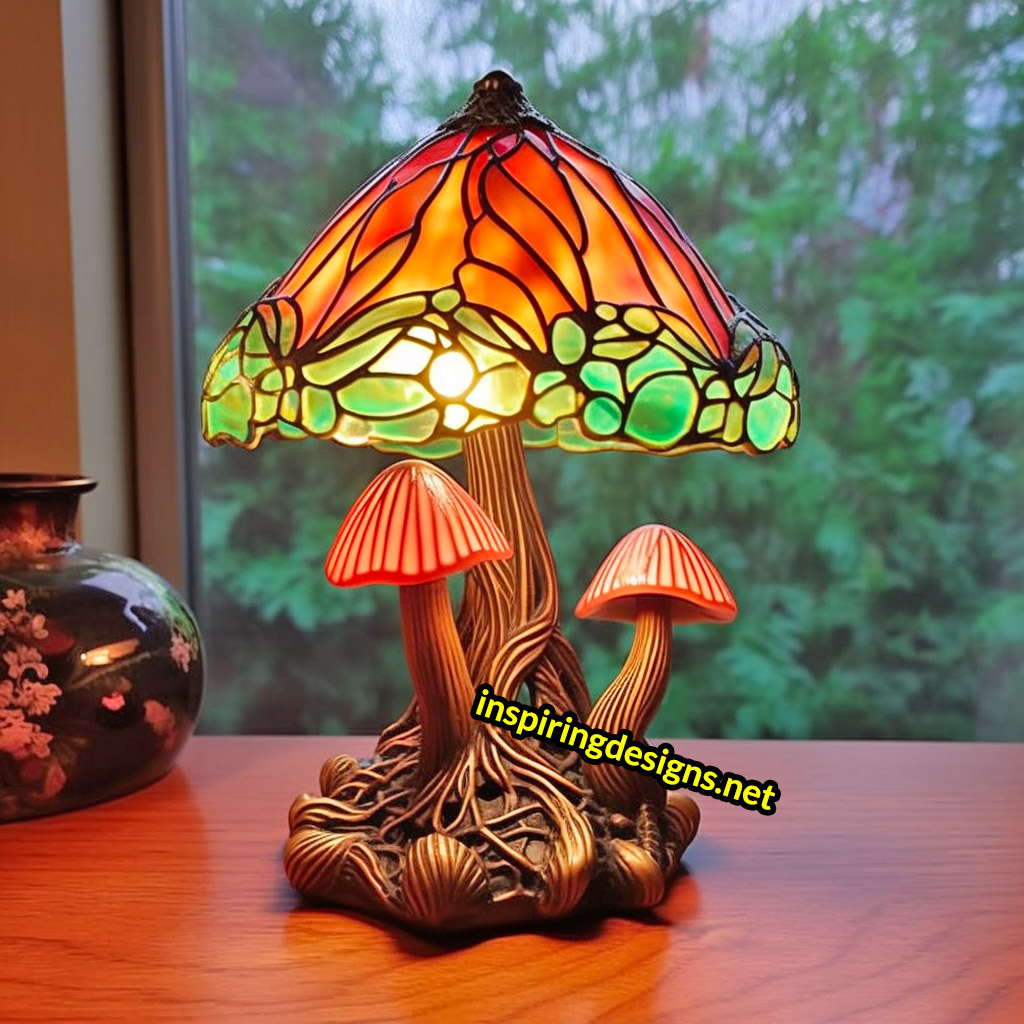 If procured from an experienced stained glass artist, anticipate a price range that mirrors the lamp's exclusivity and artistry. A rough guesstimate? Somewhere between $4,000 to $12,500, depending on the complexity of the design and the reputation of the artist.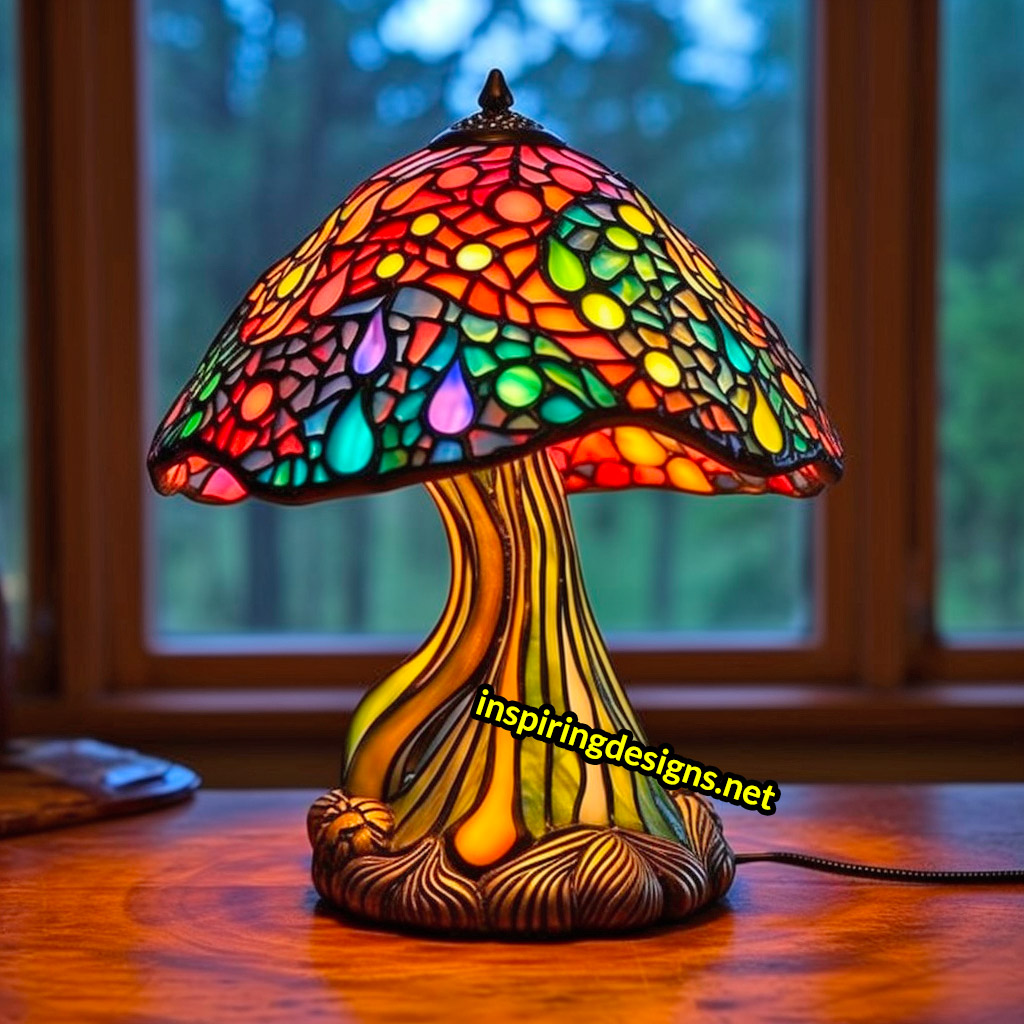 So, if you're on the prowl for something that's not just a light source, but a luminescent masterpiece, look no further.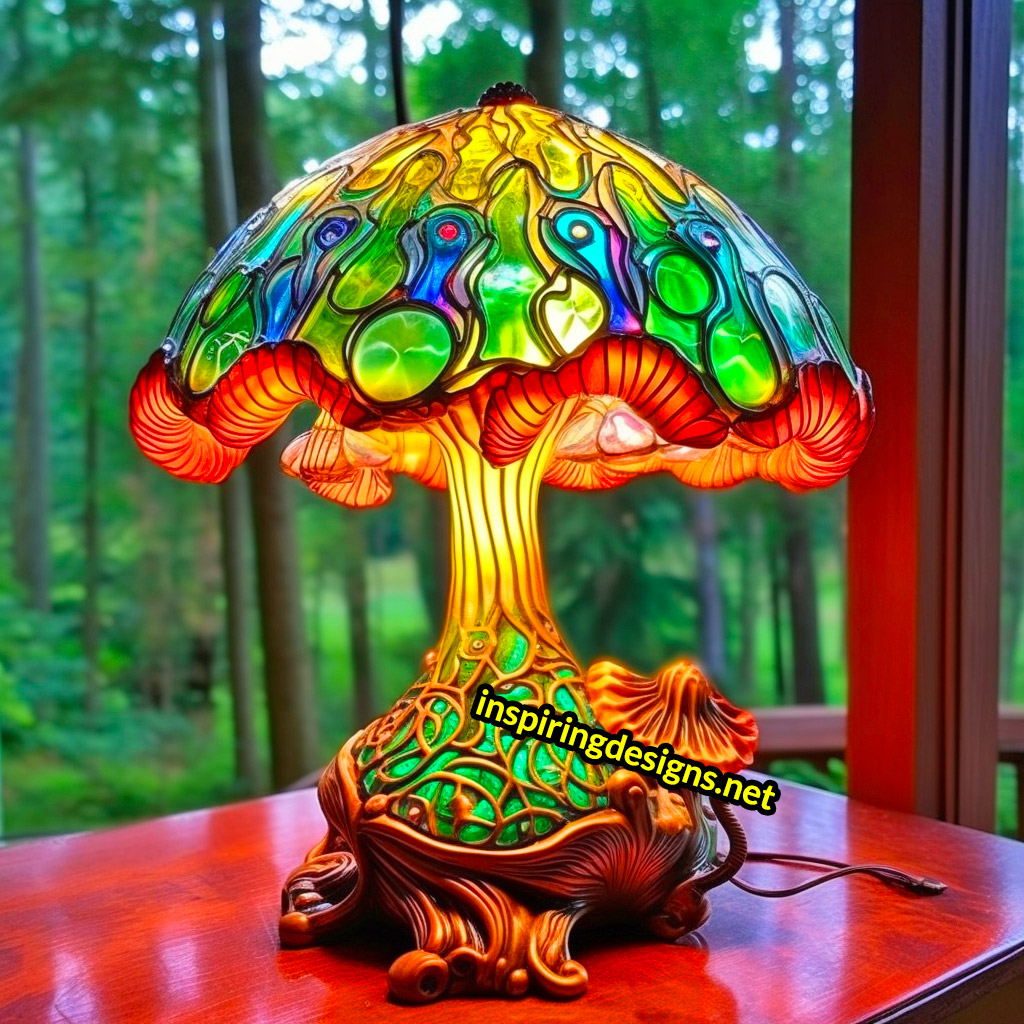 Whether it's to add a touch of enchantment to your evenings or to make a statement that's as bold and unique as you, the stained glass mushroom-shaped desk lamp awaits. Dive into the world of fantastical fungi and let your space glow with magic!