Have you ever wanted to dine al-fresco beneath a fantastical fungi or converse under a tree canopy, minus the creepy crawlies? Well, my fun-loving friend, feast your eyes on our handcrafted picnic table and umbrella sets that sprout straight from your wildest woodland dreams. Yes, we're talking about tree-mendous tables and mushroom marvels that will shroom-up your outdoor living experience!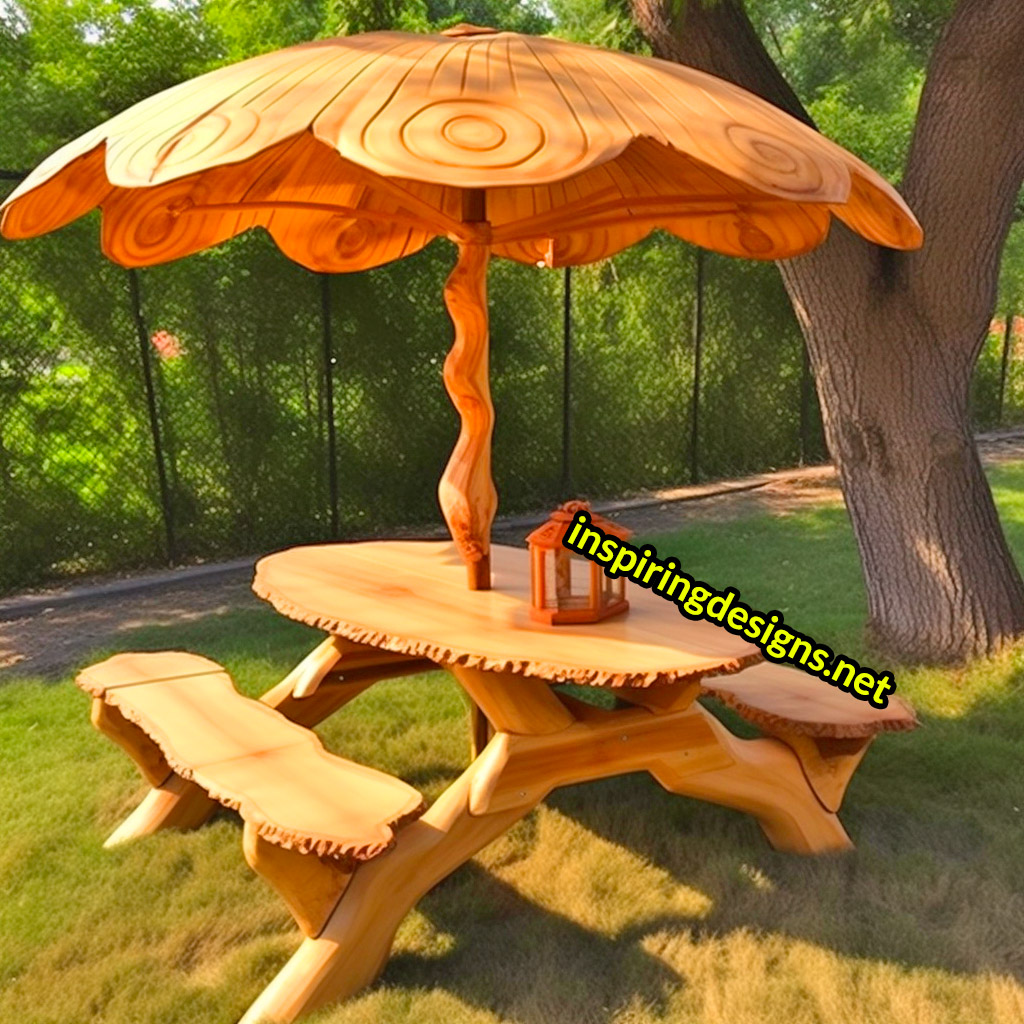 Handcrafted from the purest wood, these furnishings are not just picnic tables. They're also stunning works of art, carefully carved and meticulously assembled to resemble nature's bounty.
Opt for a mushroom umbrella, with its charmingly curved canopy imitating a real-life toadstool, or choose a tree umbrella, a soaring replica of forest majesty.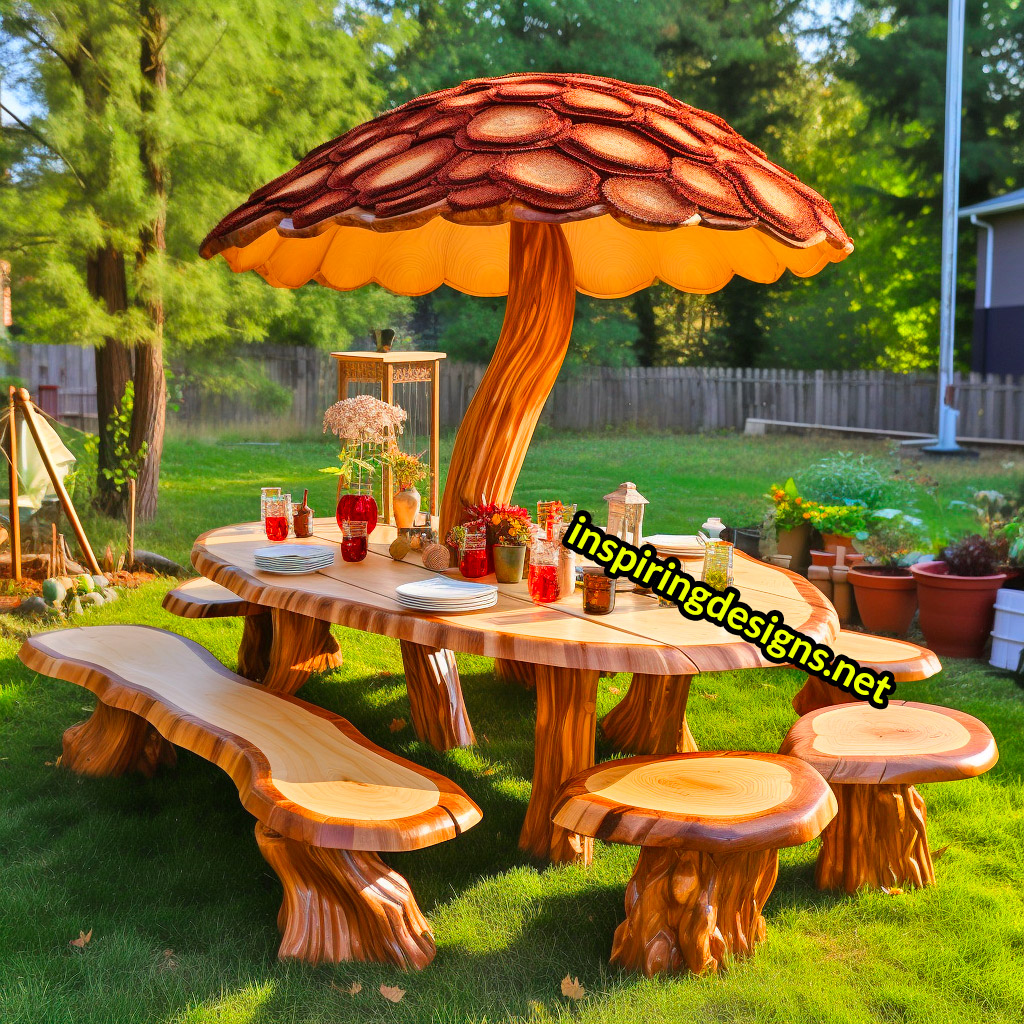 The mushroom picnic table is another sight to behold. With its fungal flair, the table is designed to resemble clusters of mushrooms sprouting from the earth.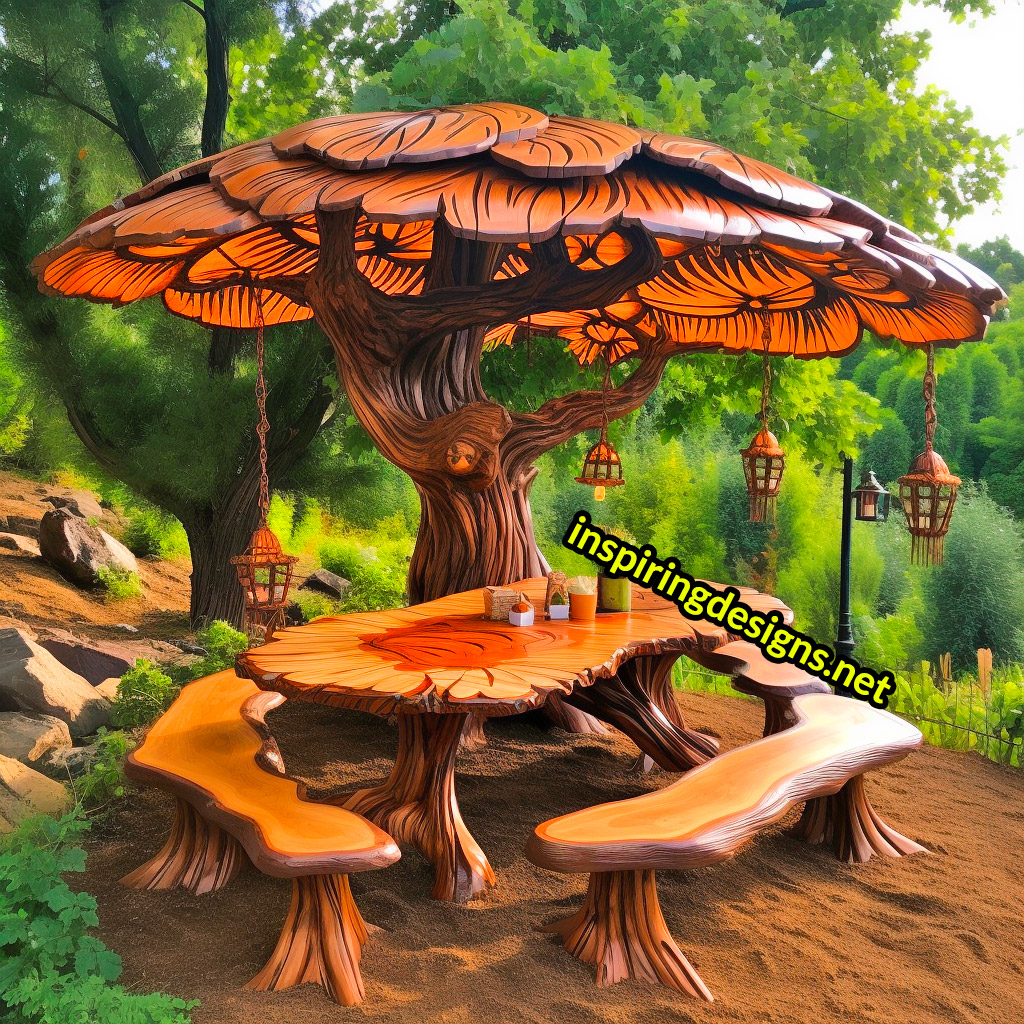 It's an enchanting spot to enjoy a fairy-tale lunch. The tree picnic table, on the other hand, keeps it au naturel. Made from live-edge wood, it retains the beautiful, irregular lines of the tree from which it's crafted.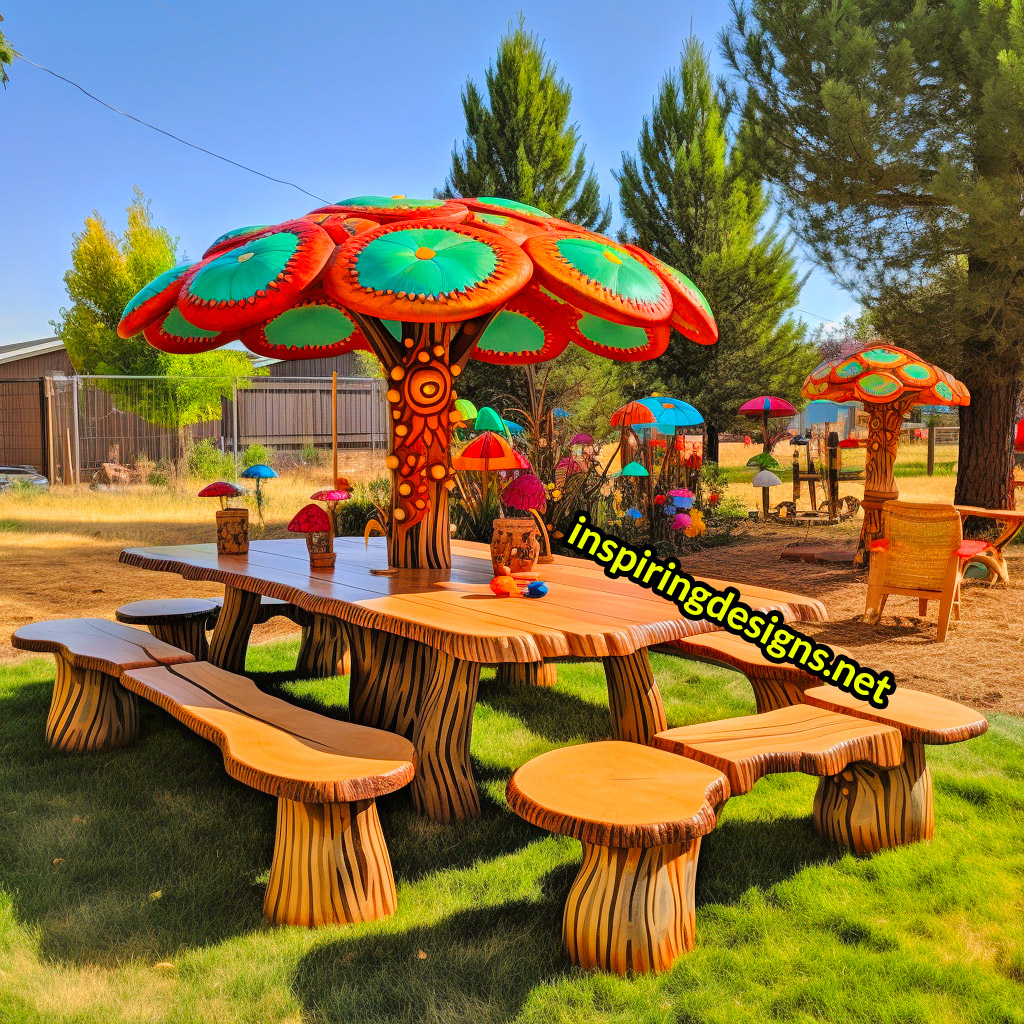 Every nook and cranny of these creations are beaming with incredibly intricate details. From the veiny textures on the mushroom caps to the bark-like ruggedness of the tree trunks, every element is an ode to the artistry of nature.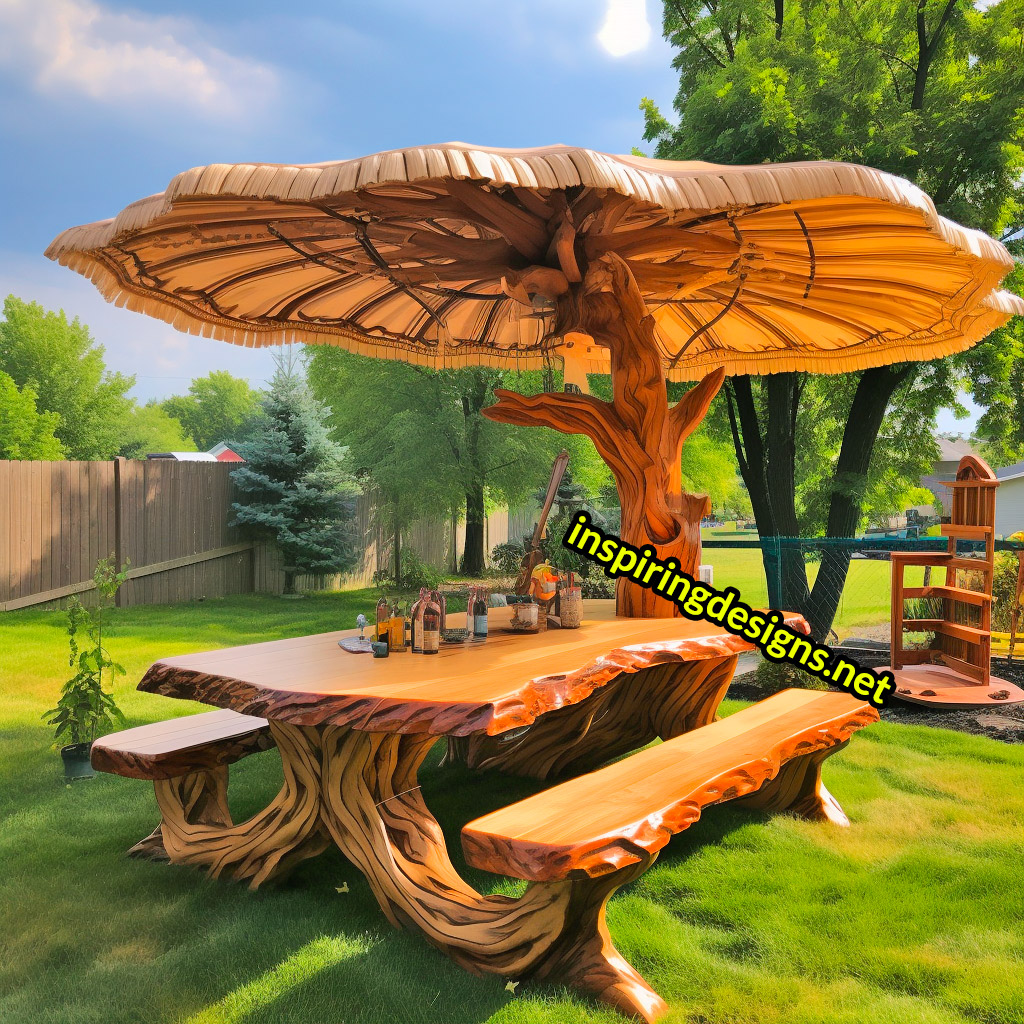 You might find yourself exploring the details more than your picnic basket!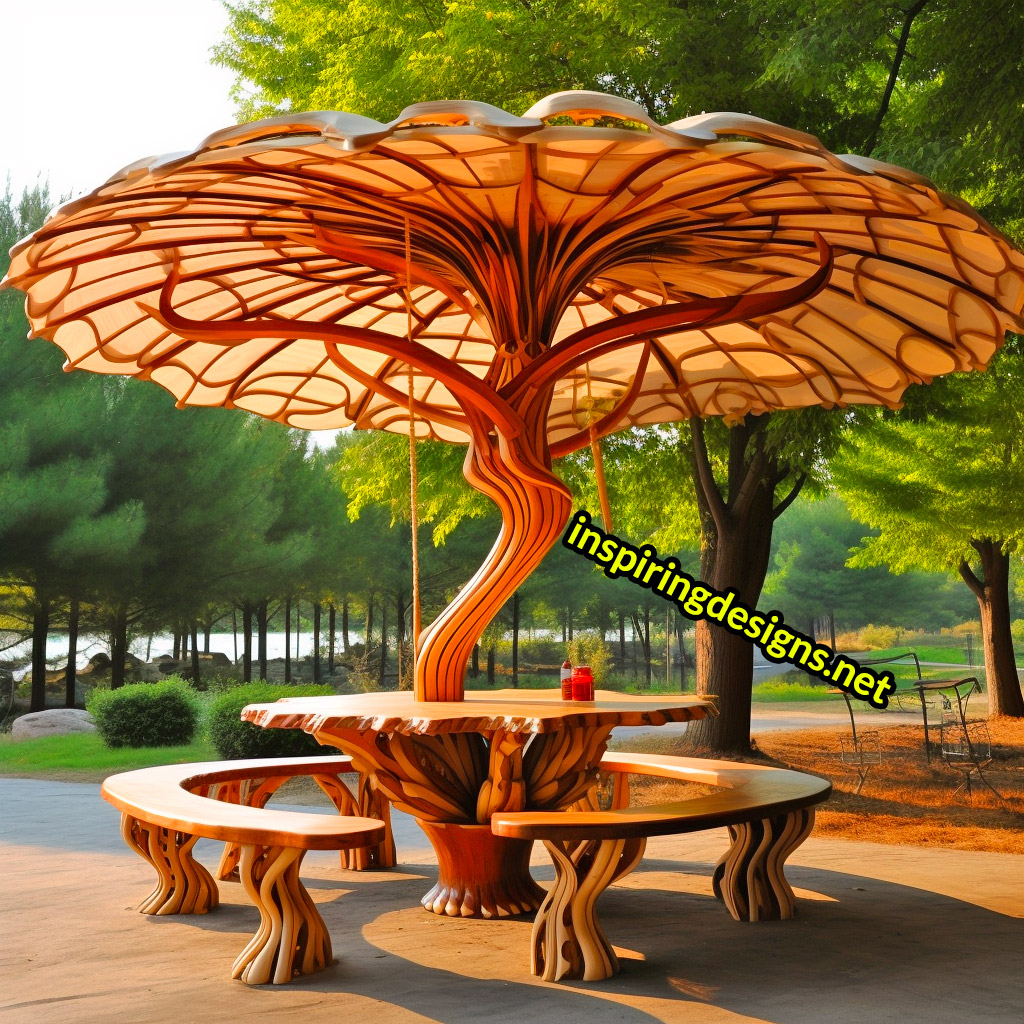 But wait! There's more to it. Nestled within the internal walls of these umbrellas are lights. Dimmable, of course, and perfect for those cozy evening reads. Who knew a picnic table could also serve as a perfect reading nook?
Now, you might wonder, who are these fanciful furnishings for? Well, they're for everyone who's ever dreamed of turning their patio into a personal wonderland.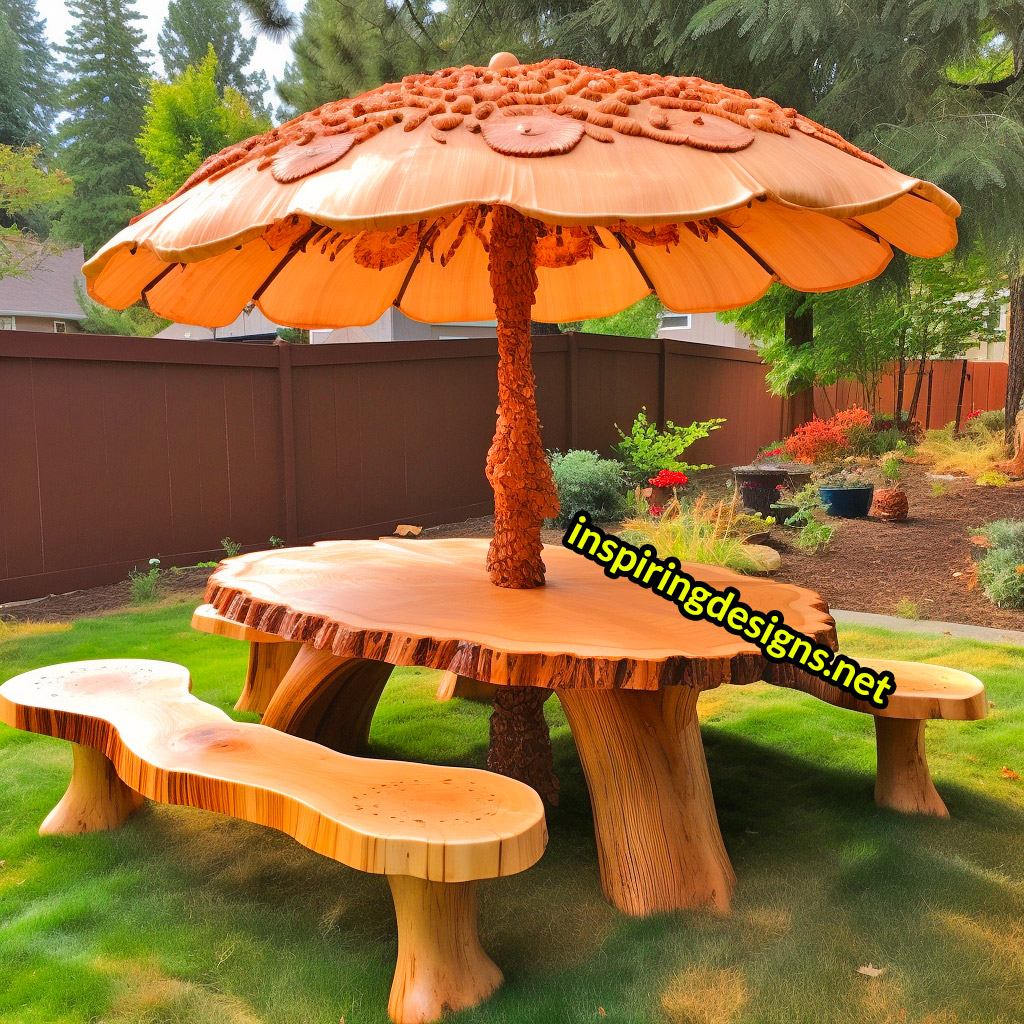 They're equally delightful for kids on a teddy-bear picnic and adults dreaming of a whimsical outdoor dining experience.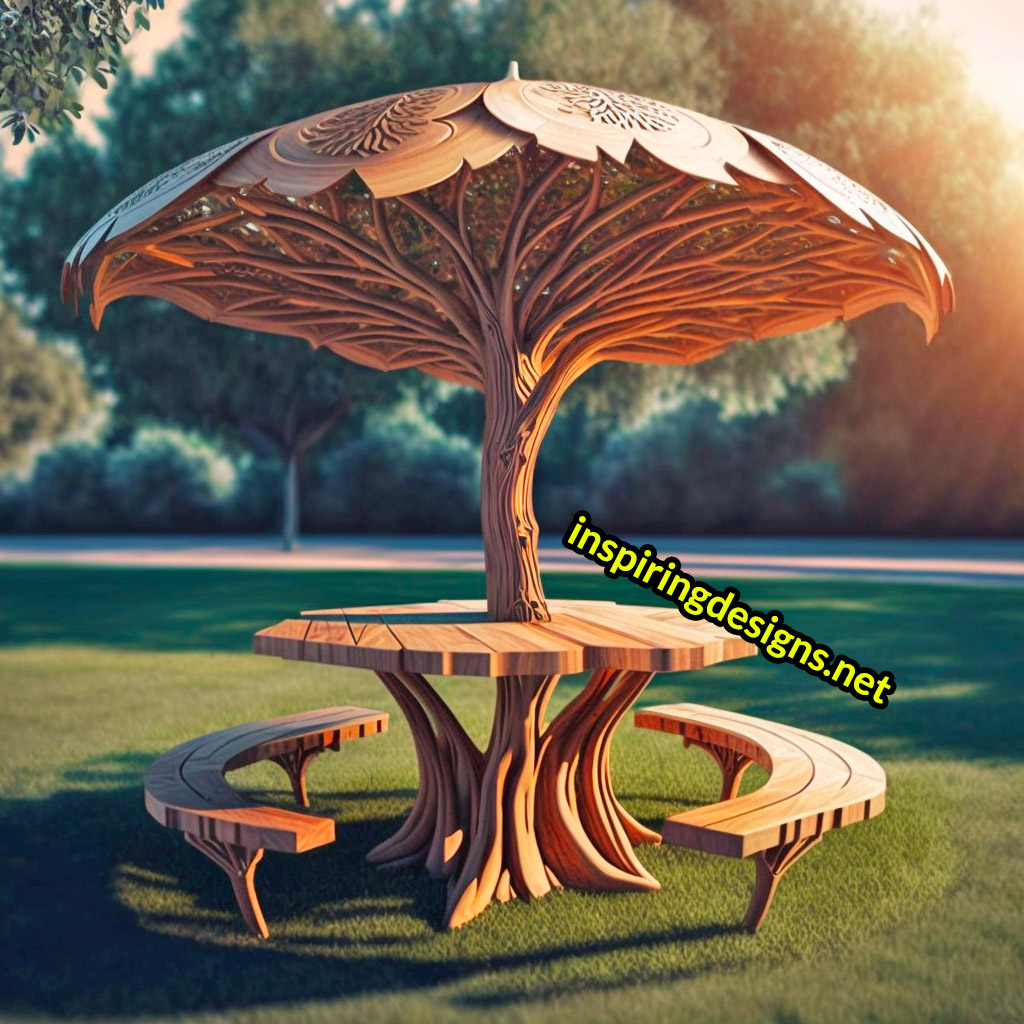 Indeed, these sets are instant eye-catchers. Expect every visitor to your backyard to kickstart a conversation with "Wow, where did you find this?". Not only do these pieces endure the test of weather (being fully weatherproof), but their design ensures they stand tall in high winds.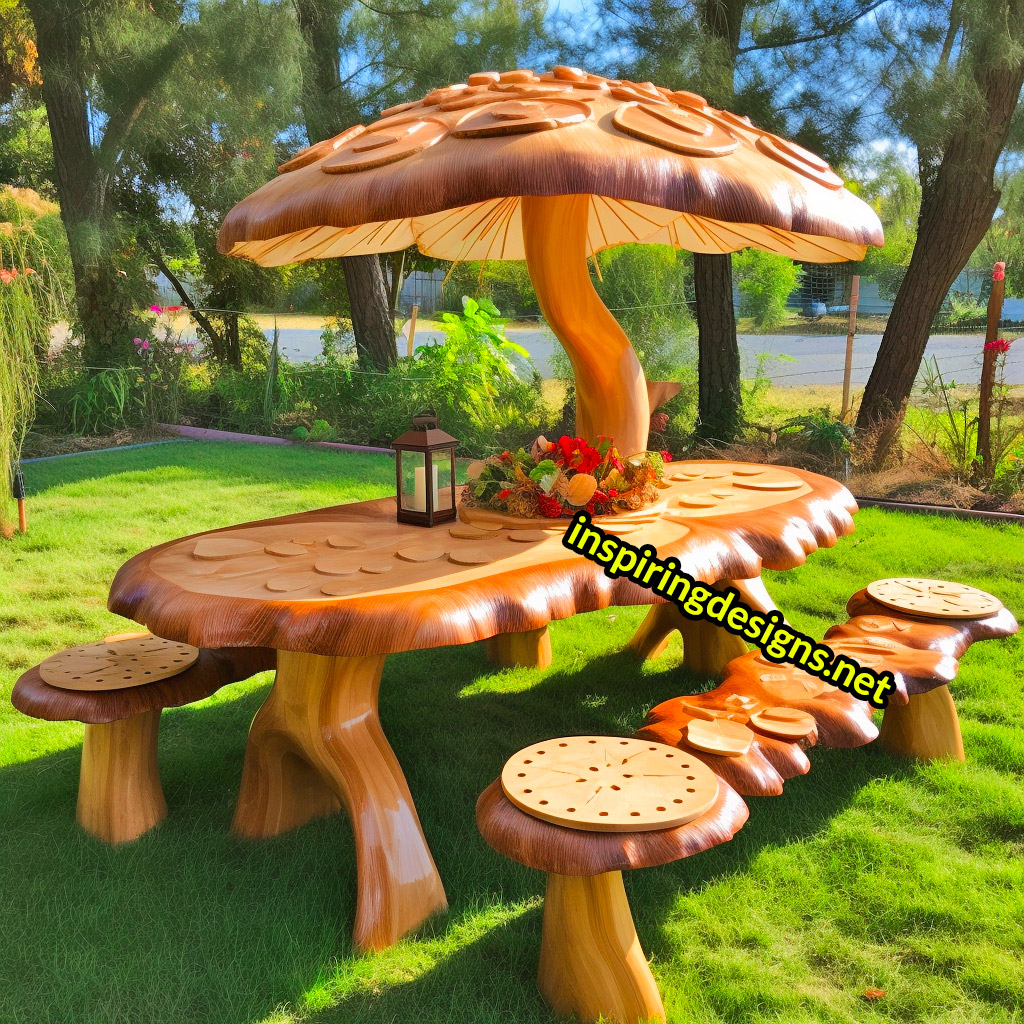 After all, when a mushroom or tree is anchored right to the table, it's not going anywhere, no matter how huffing and puffing the wind gets!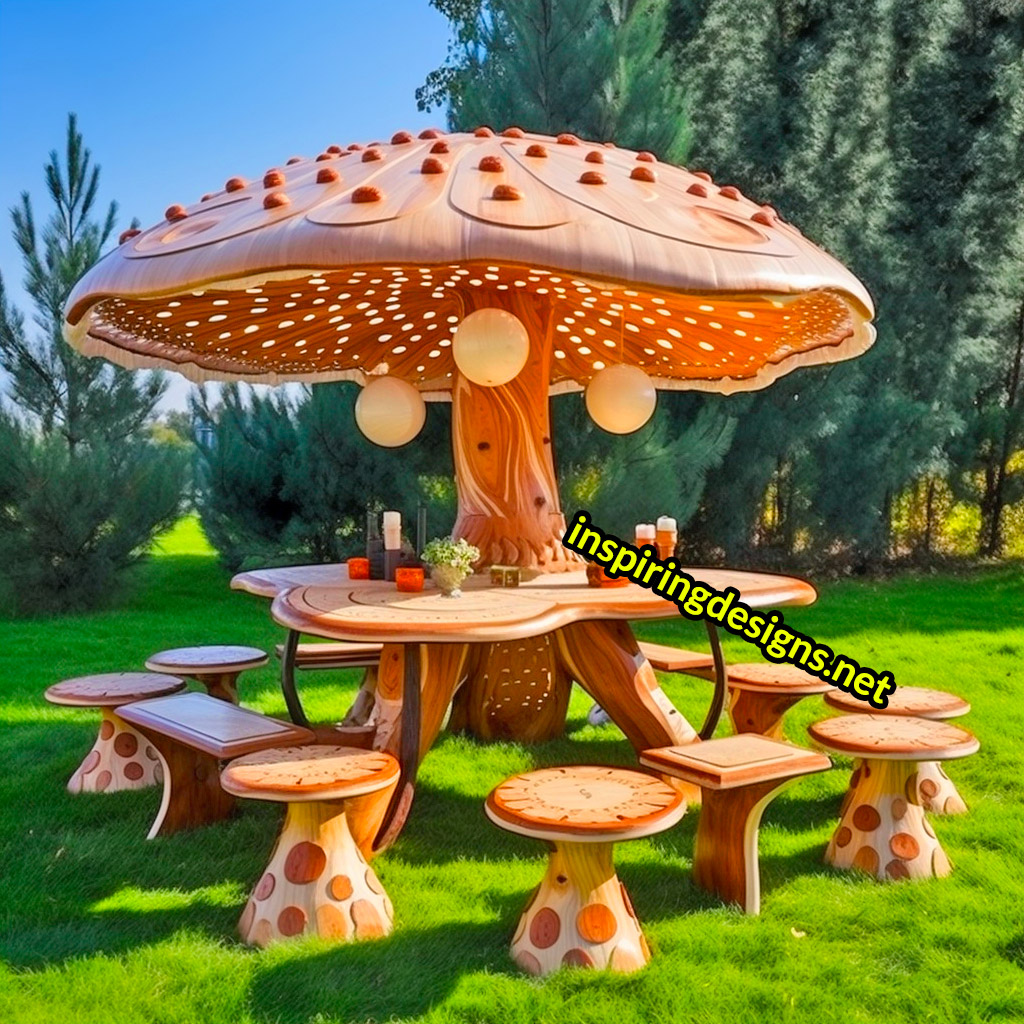 And for the seasons when you prefer the open sky, the tree or mushroom umbrella is removable. Now, that's what we call versatility.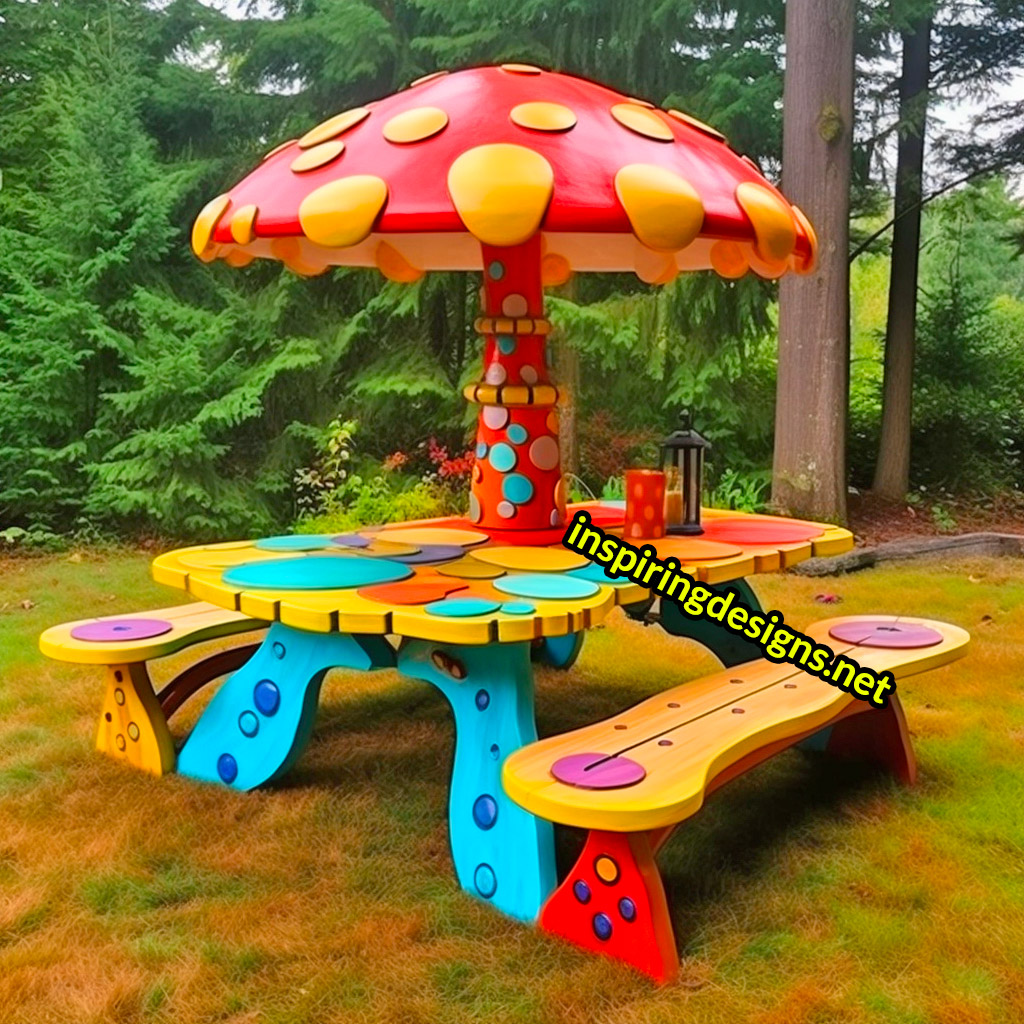 Choose from an array of different models and designs, each bearing the signature quirks of the artisan's craft. They range in size from 4-7 feet long, perfect for family feasts or a romantic date.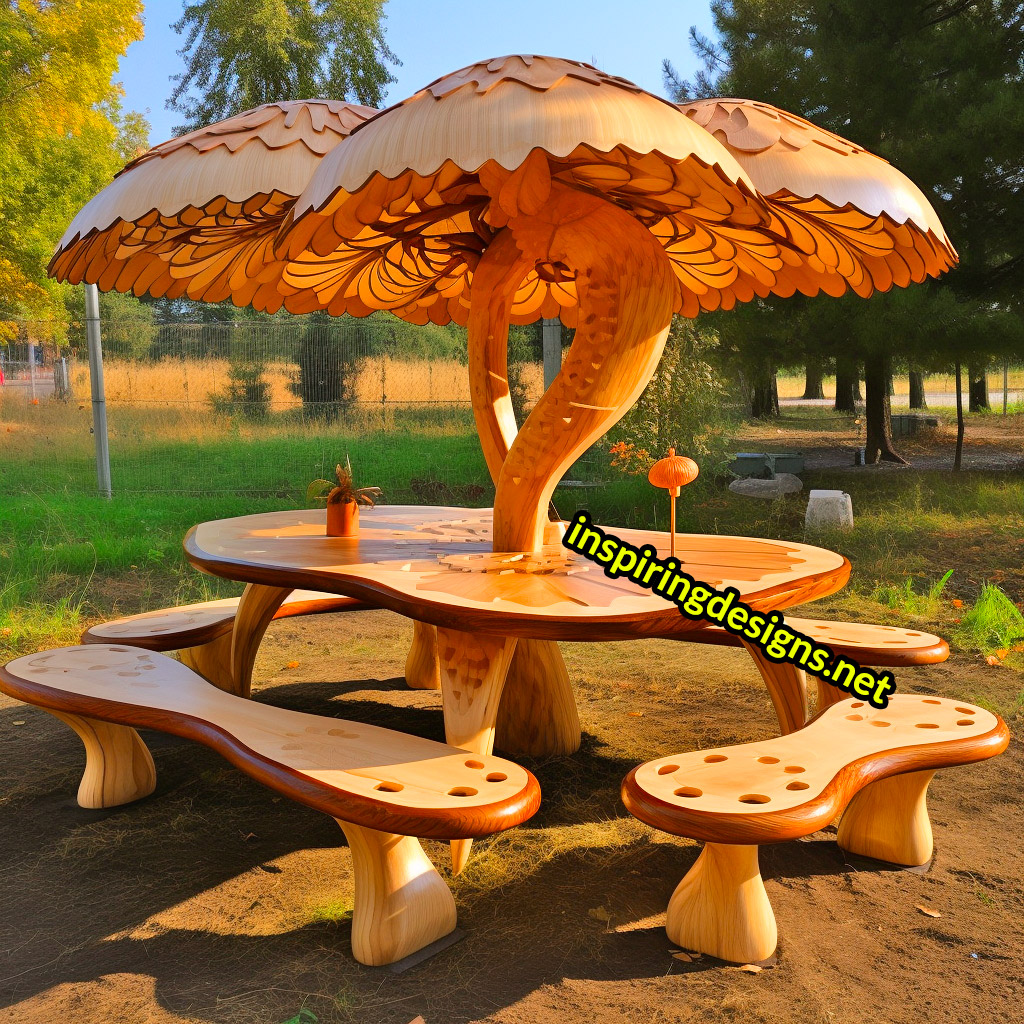 The umbrellas measure between 7-10 feet tall, casting an inviting shadow over your banquet.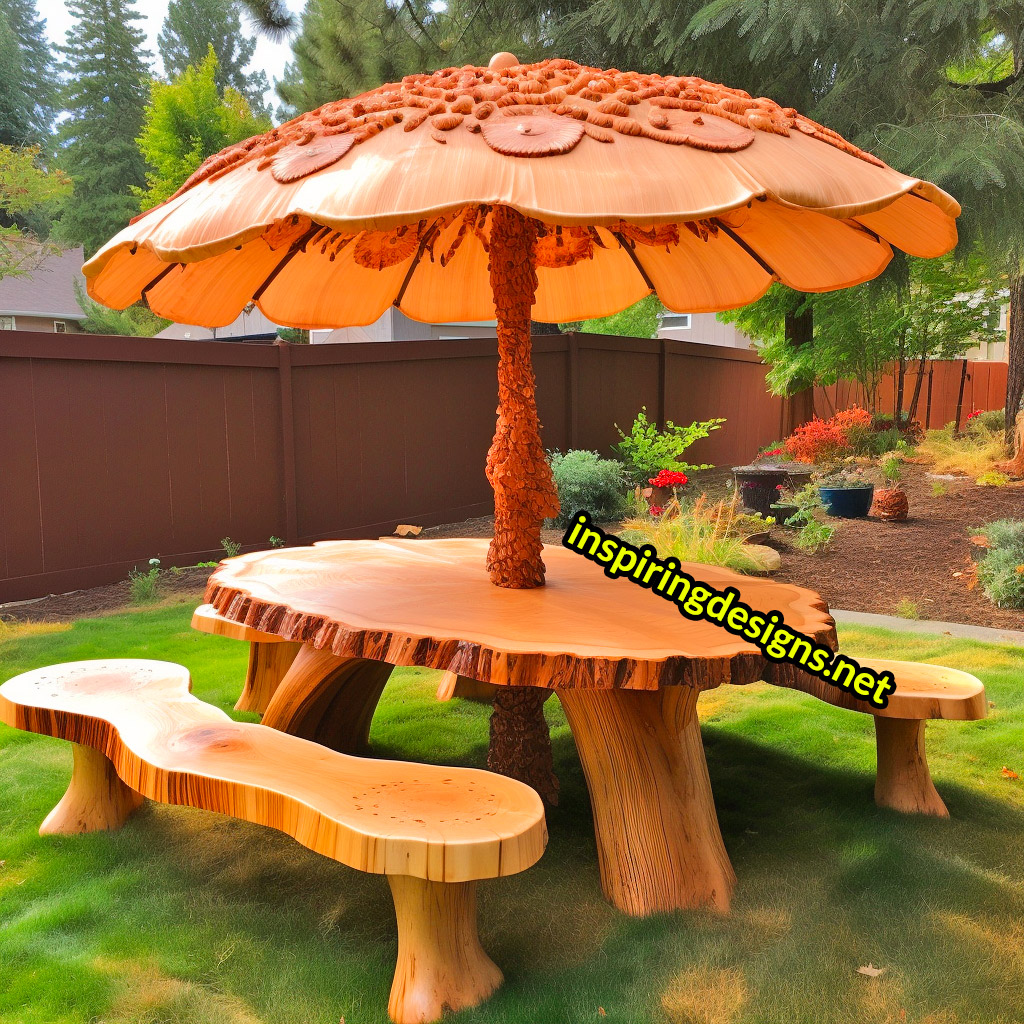 With the level of craftsmanship and the sheer magic these pieces bring, you may wonder about the price.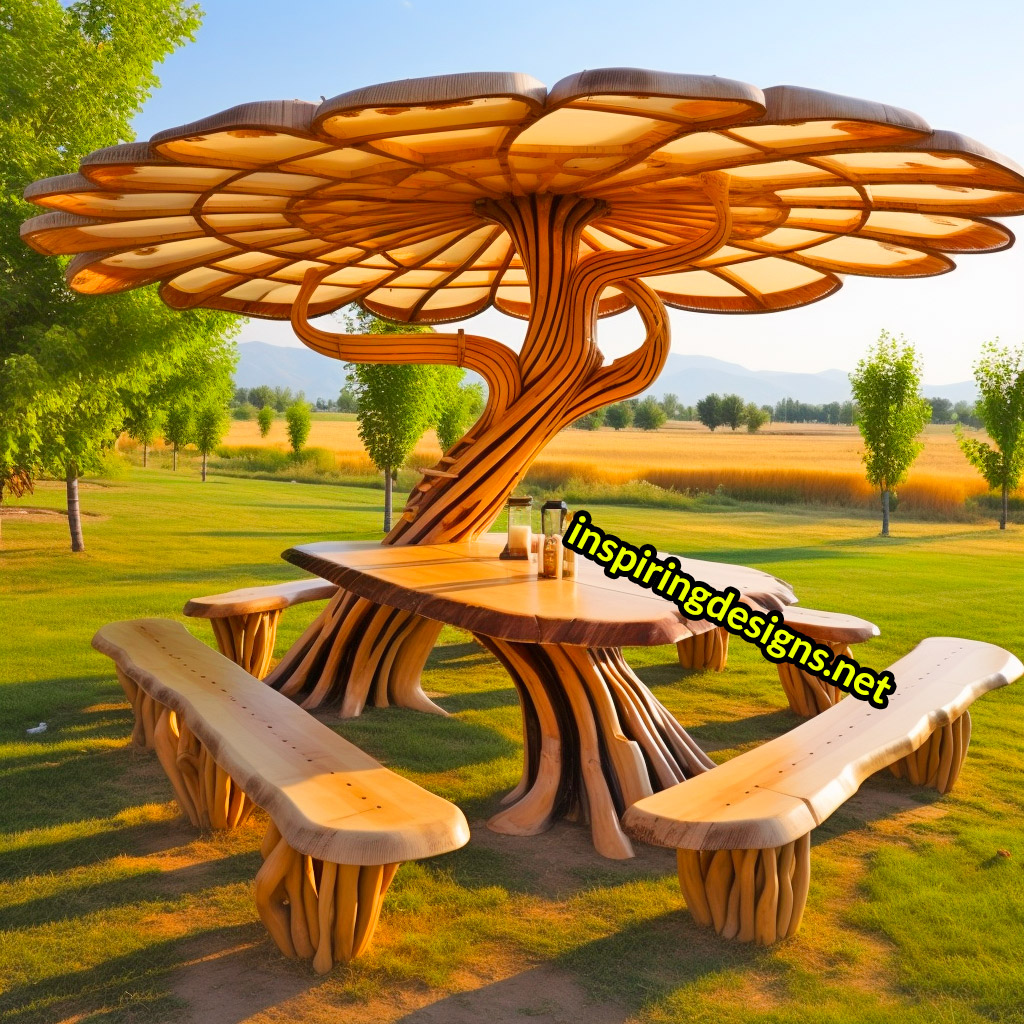 We're guesstimating that a local woodworking artisan might charge somewhere between $9,000 to $25,000 for a set, depending on the size and detailing. But can you really put a price on an outdoor wonderland?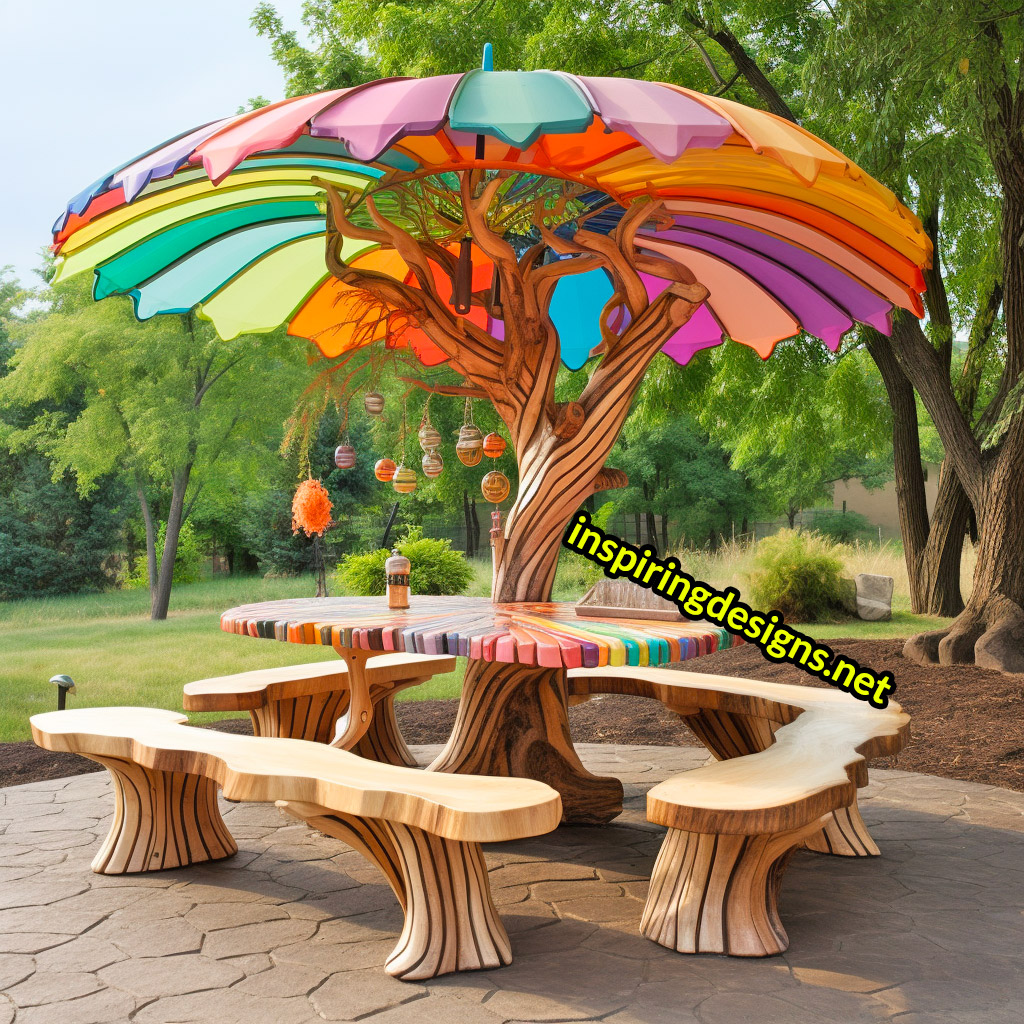 So go on, take a leaf out of our book and embark on a journey to transform your backyard into an enchanted forest. With our woodland-inspired picnic table and umbrella sets, your outdoor living will never be "bore-resting" again.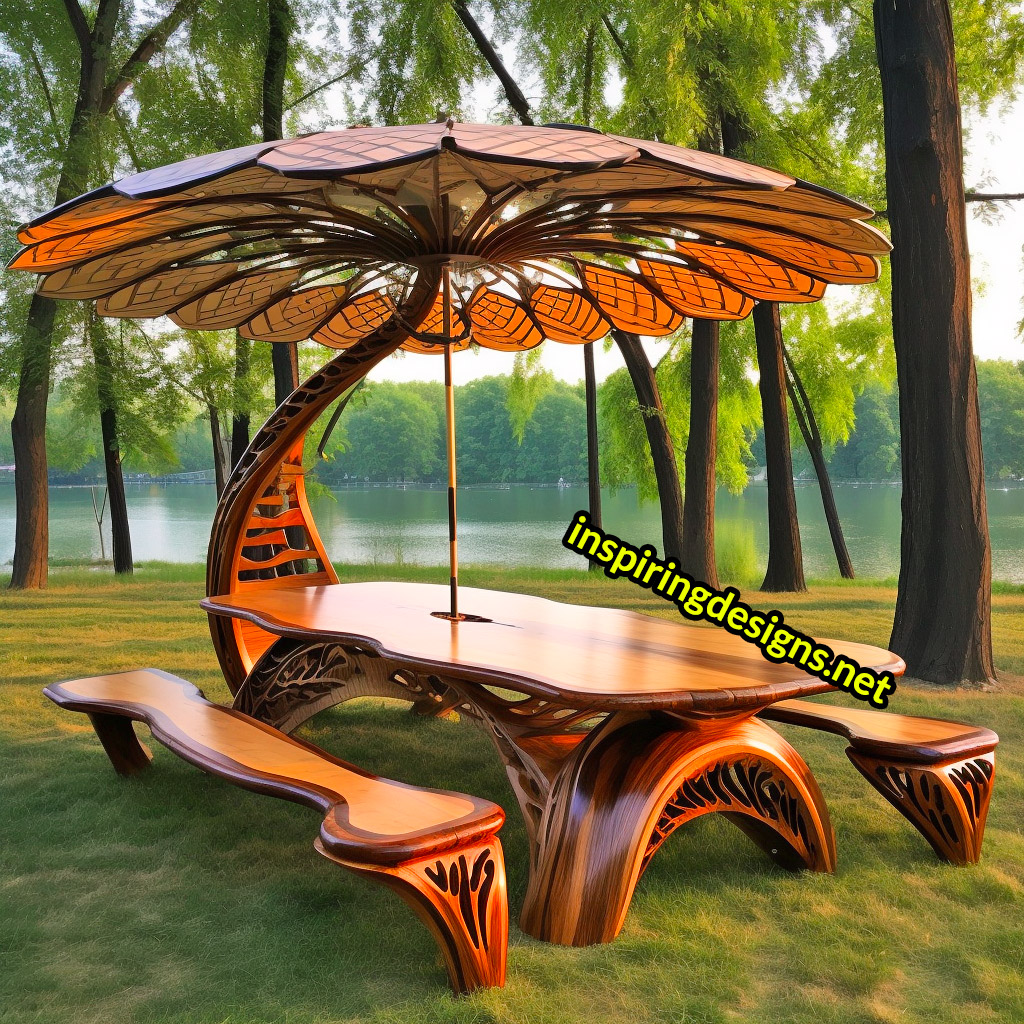 Turn your backyard or patio into a whimsical statement space and get ready for some "tree-mendous" compliments coming your way!