For those who appreciate the finer, or shall we say, "plumber" things in life, we present a bathroom marvel that is a "splish-splash" above the rest. These bathroom counters with double sinks are as much works of art as they are practical appliances. Crafted from wood, crystal, and epoxy, these handcrafted beauties are a sink-credible combination of luxury, utility, and natural beauty.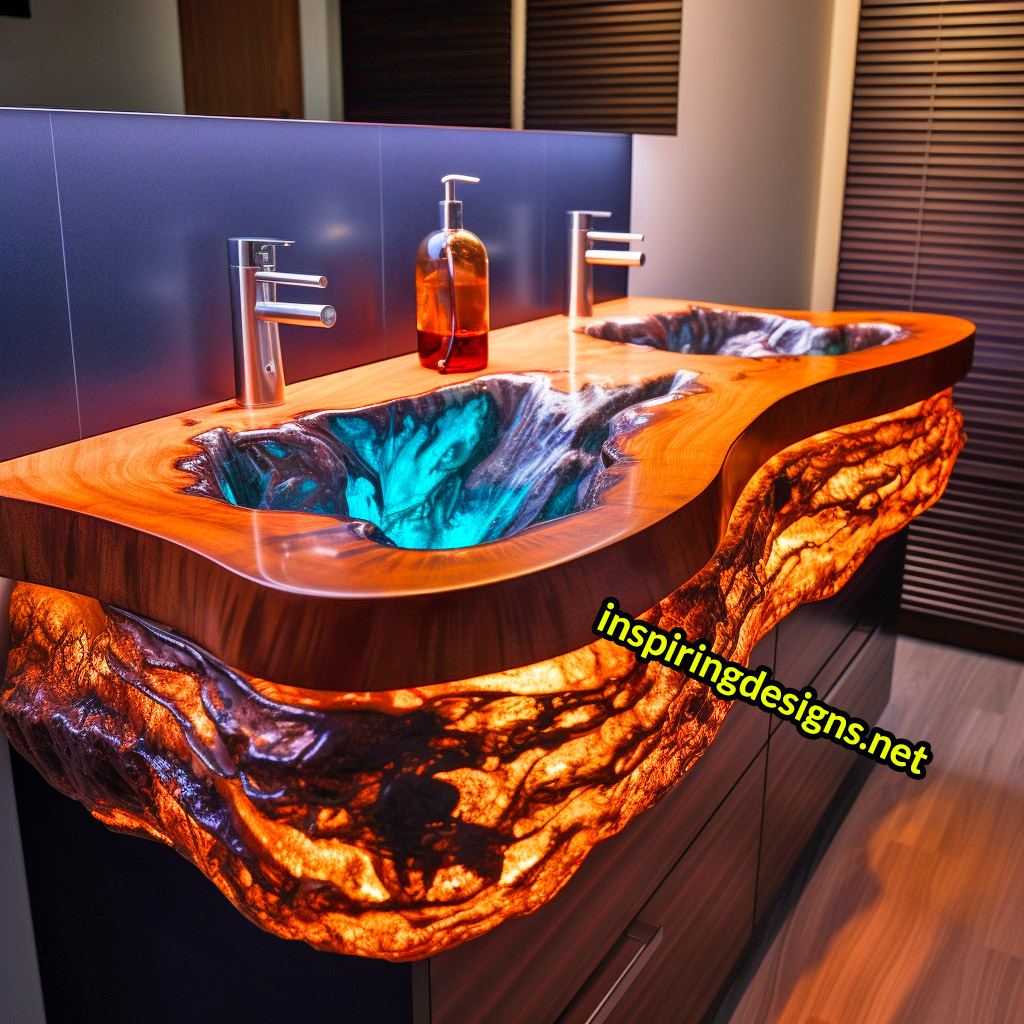 Let's imagine strolling into your master bathroom or your man-cave bathroom tucked away in the basement, and the first thing you see is this stunning counter. It's not just a piece of furniture, it's a lifestyle statement.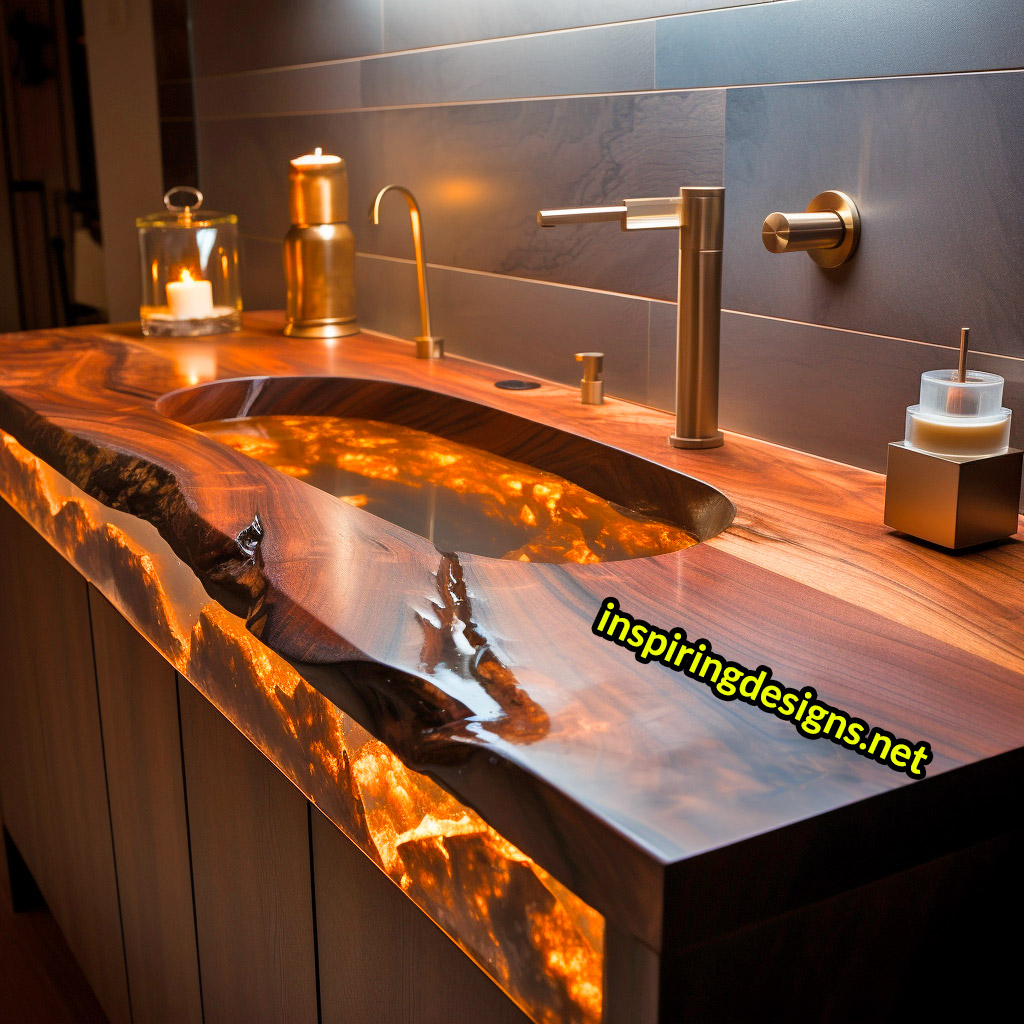 It says, "I love style, but I'm also in touch with nature." It's like taking a refreshing forest bath, but in your own bathroom. What could be more "suits and trees"?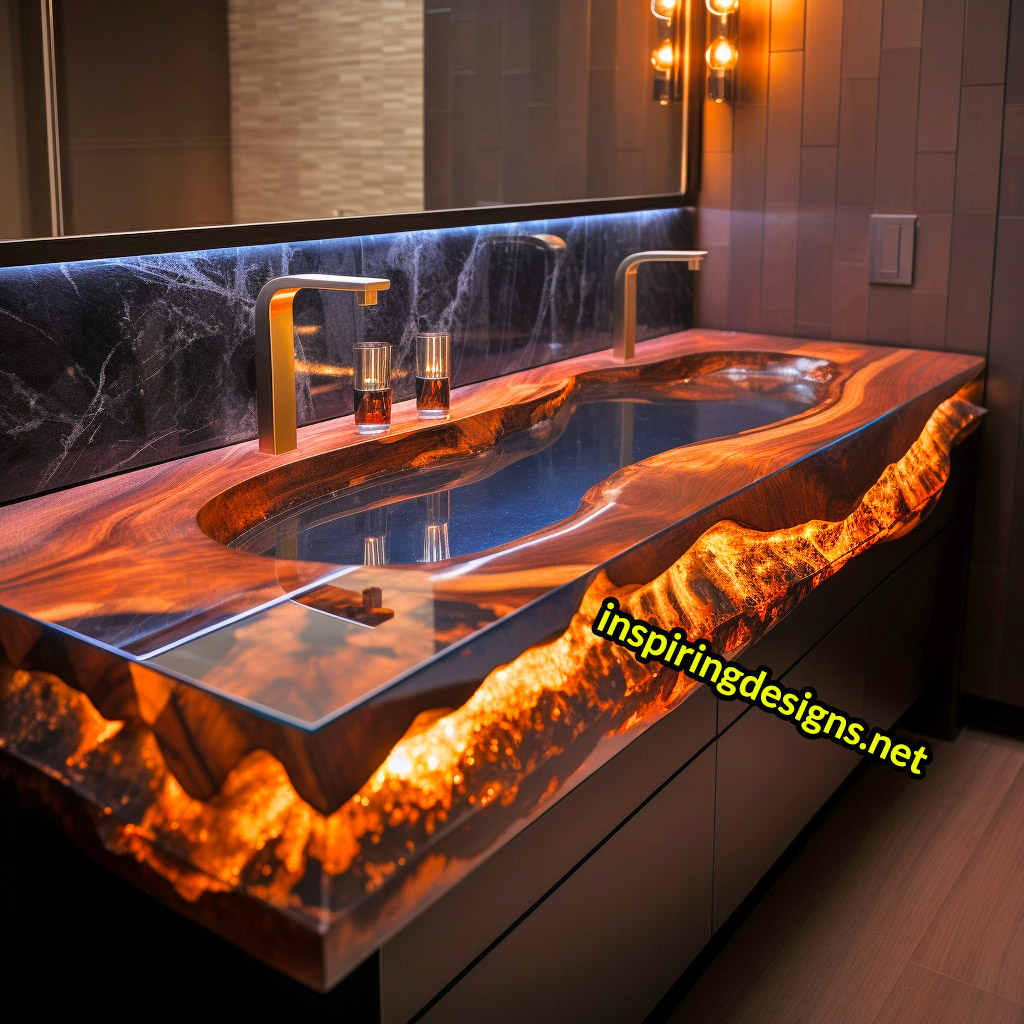 What makes these counters so amazing is the intricate details. Every curve, every knot in the wood, every crystal-embedded shimmer is a testament to the artisan's skill and attention.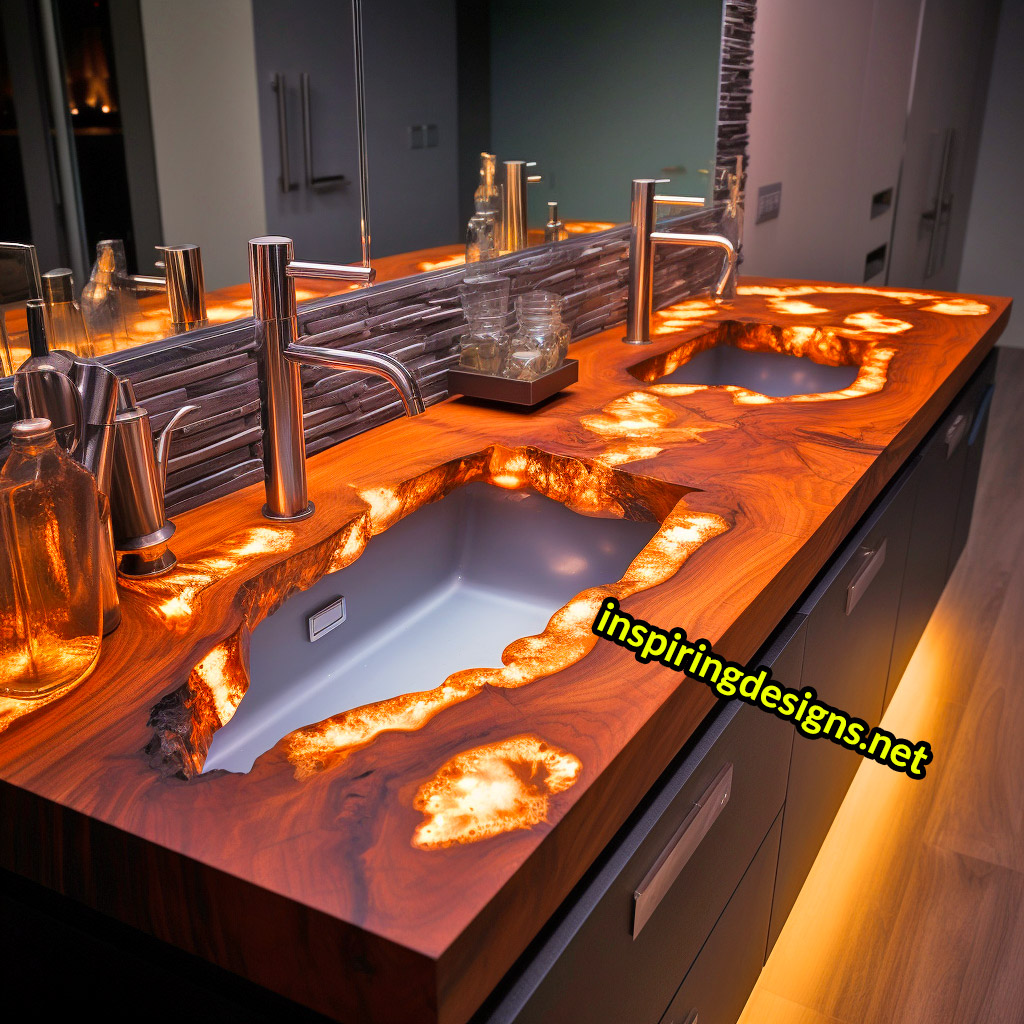 It's like having a miniature piece of the Louvre in your loo.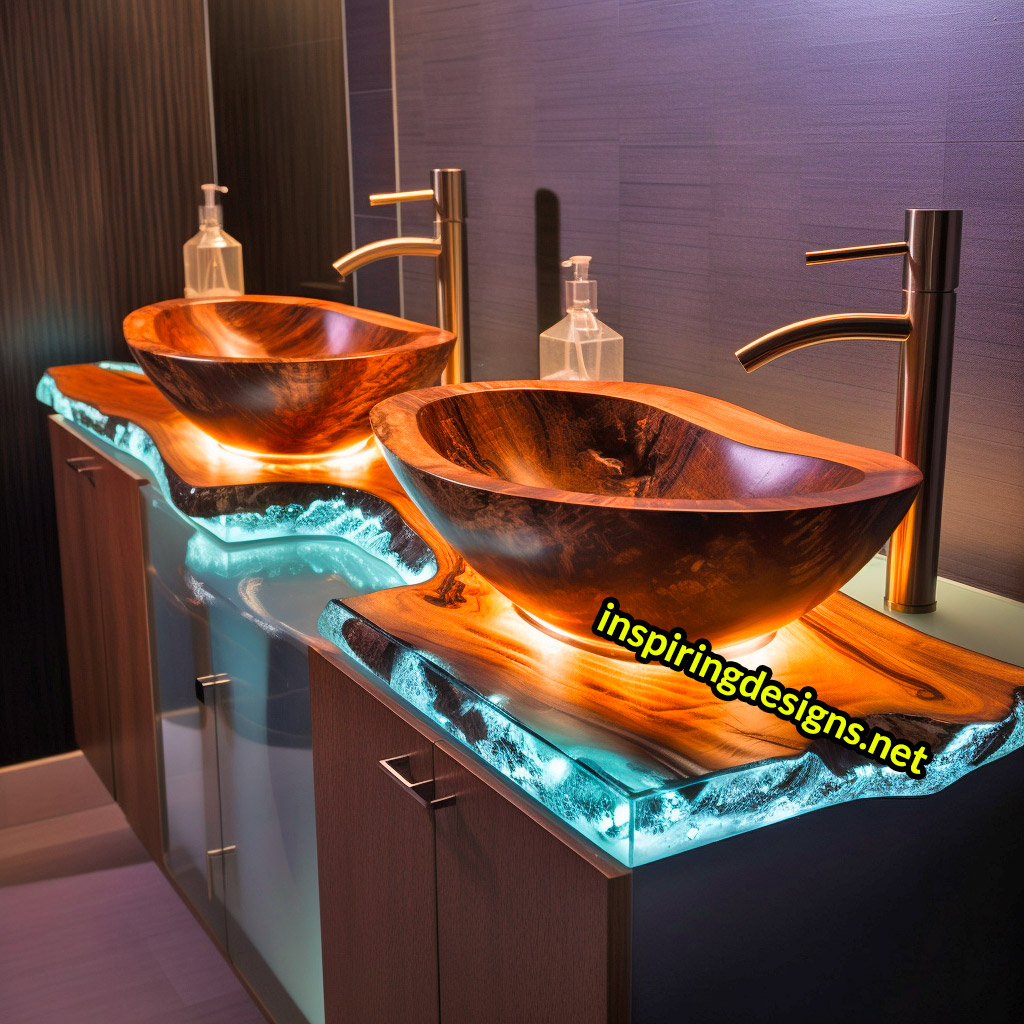 And just when you think it couldn't get any better, integrated lighting makes these counters come alive at night, creating a soothing, luminescent atmosphere.
The light bounces off the crystals and the epoxy, creating an effect that's not just illuminating, but also, quite frankly, "flush-tratingly" beautiful.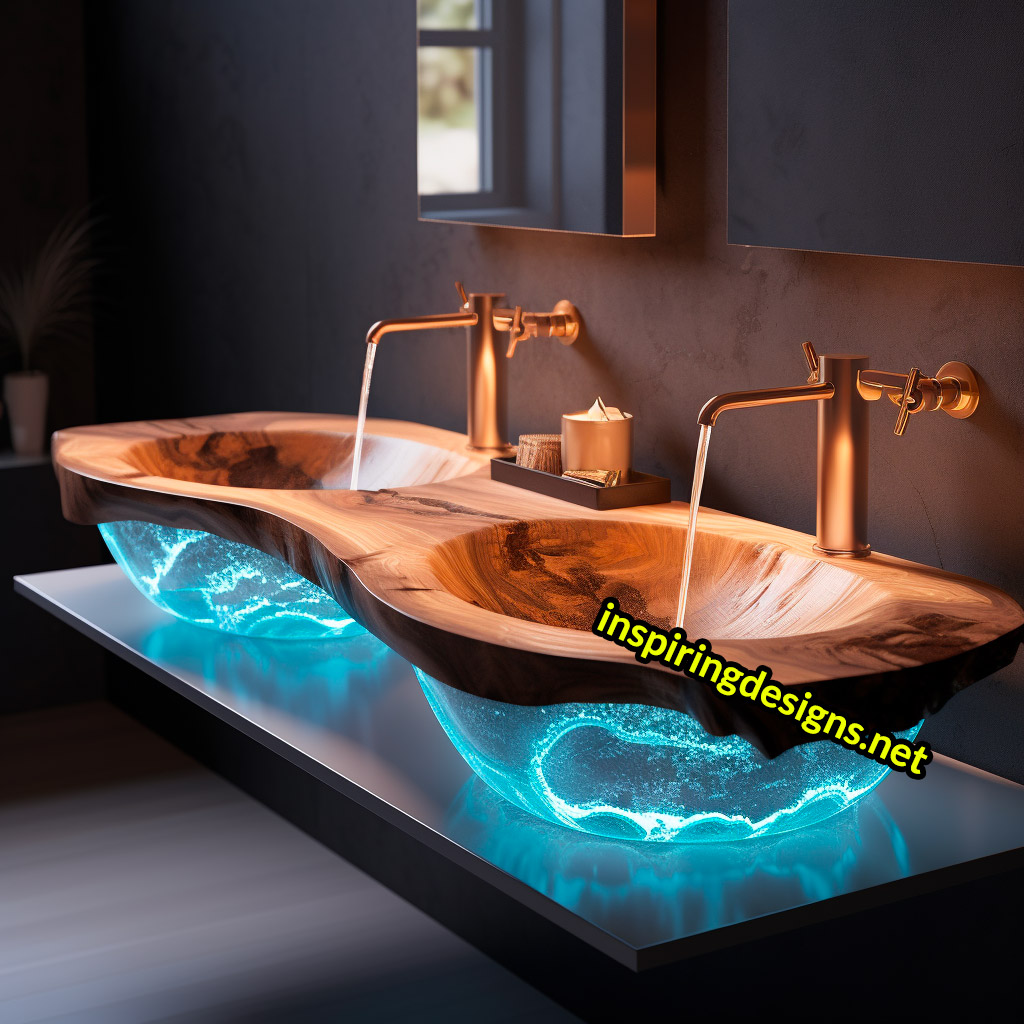 Each counter is as unique as the individual who commissions it. You won't find two alike, which makes them an instant eye-catcher and conversation starter.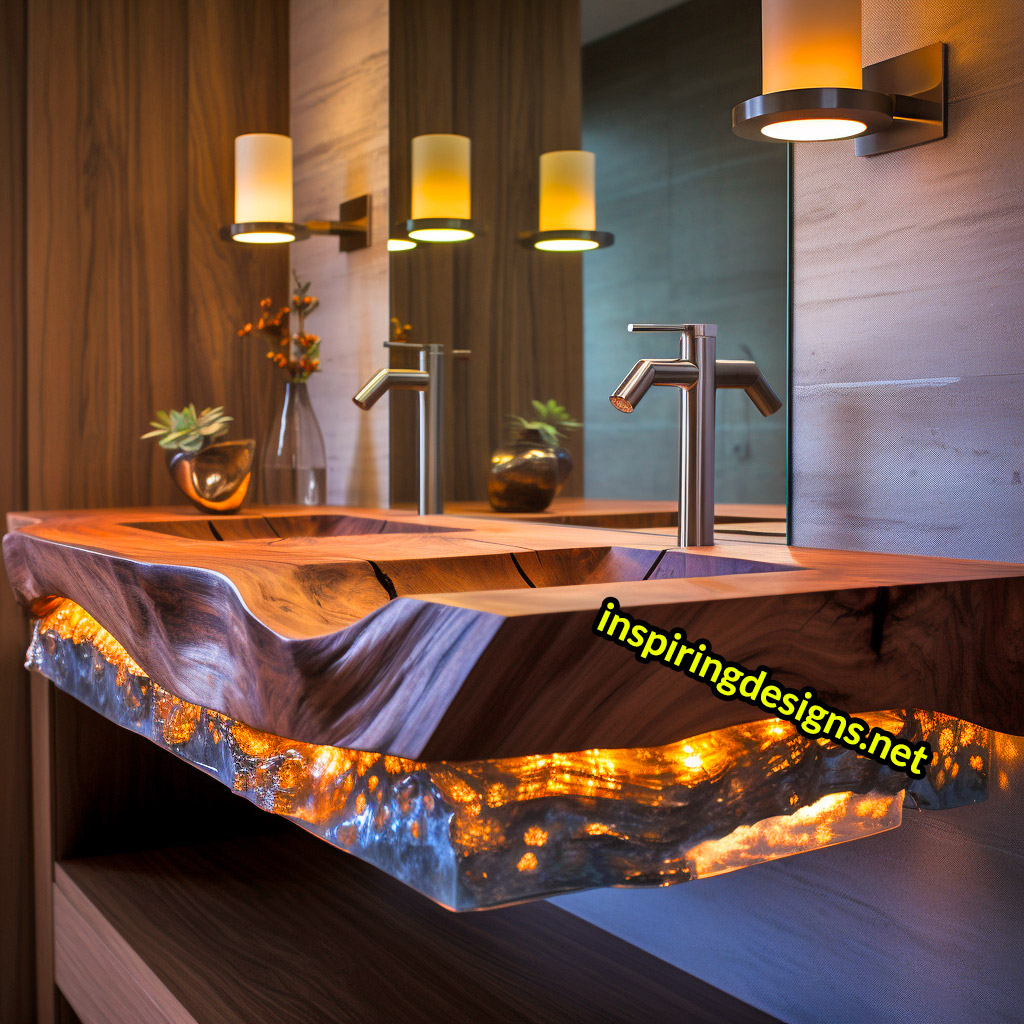 Let's face it, when people visit your house, they're probably going to ask to use the bathroom just to see this.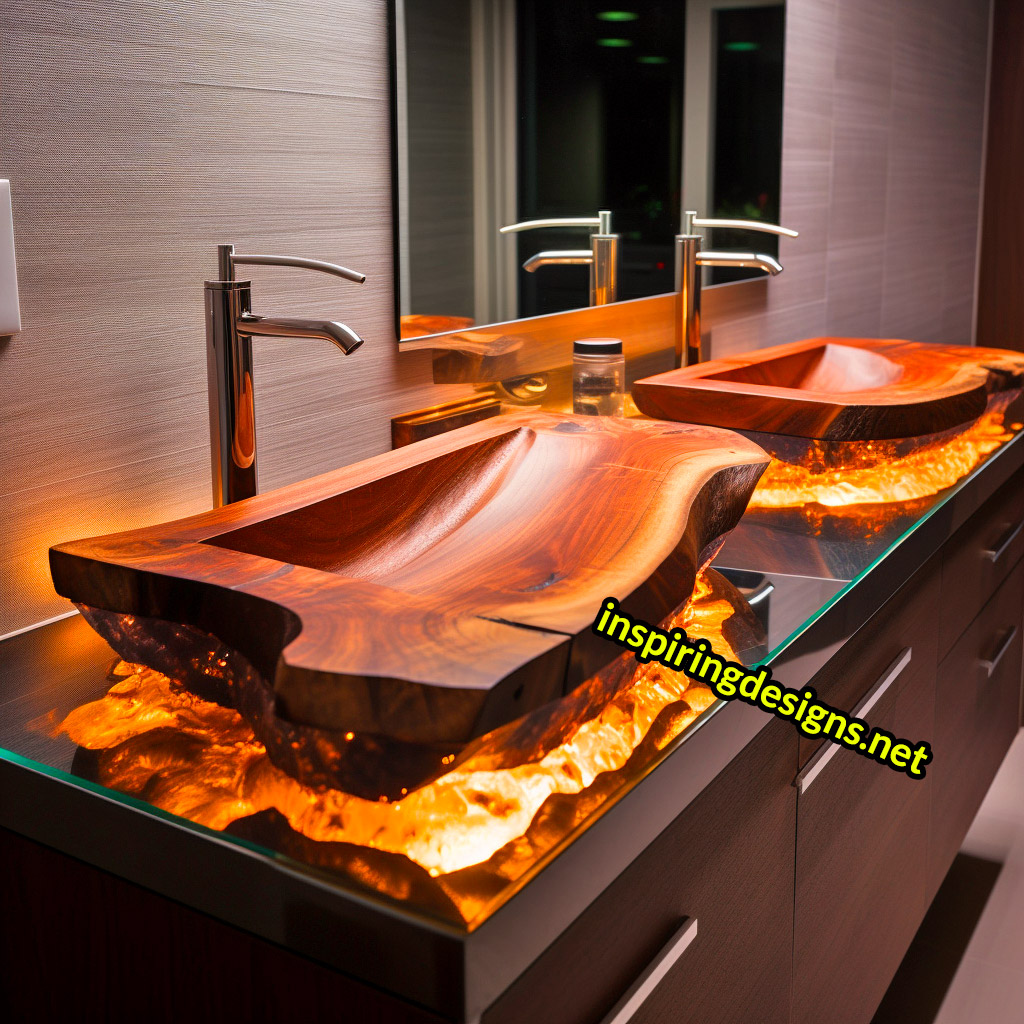 Now you may be thinking, "Who exactly would be interested in these?" In essence, they are perfect for anyone with a passion for unique design, the love of natural elements, or a desire to create a space that is both functional and breathtaking.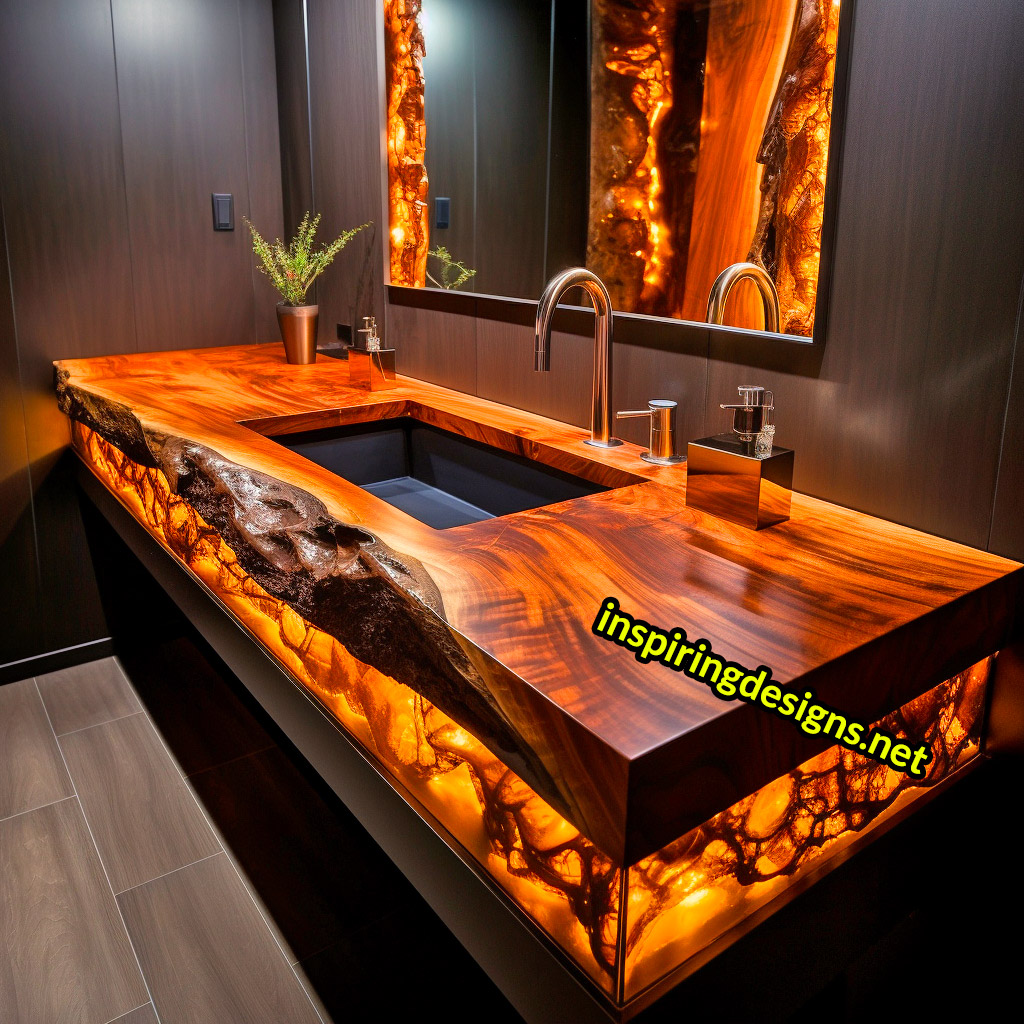 Whether you're a homeowner looking to give your bathroom a rustic modern twist, or a restaurateur seeking to offer guests an unforgettable experience, these counters are made for you.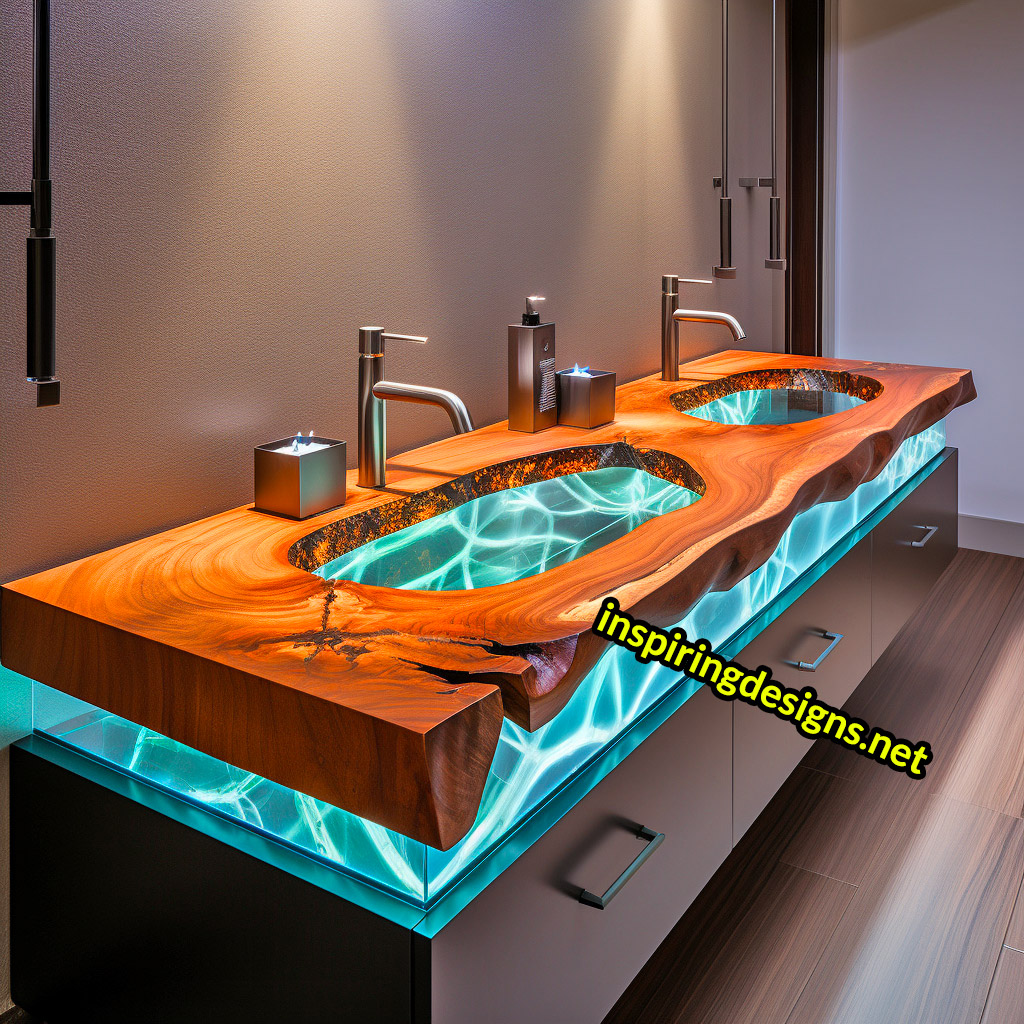 They certainly put the 'rest' in restaurant and the 'home' in homeowner.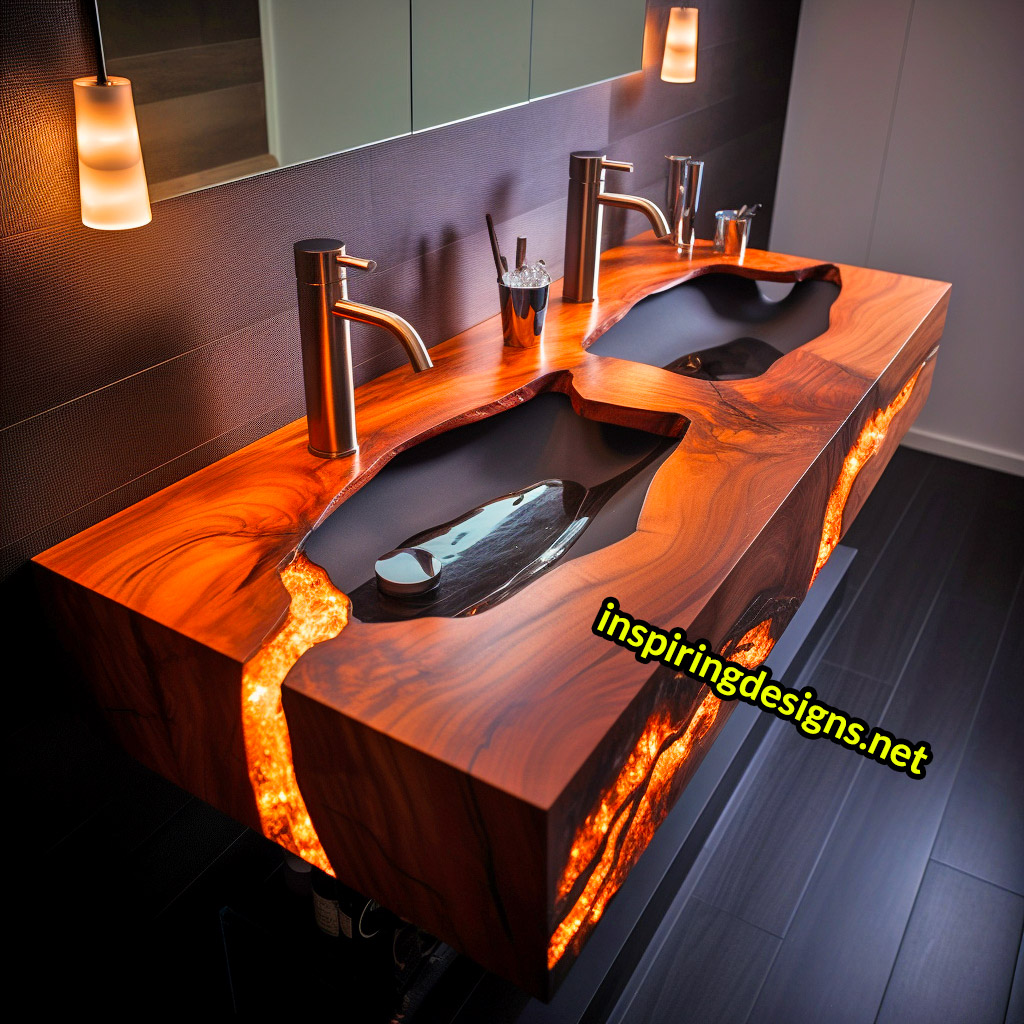 With their generous dimensions, ranging from 4-7 feet long and 2-3 feet deep, these counters can comfortably accommodate a bustling morning routine or cater to a busy restroom in an upscale restaurant.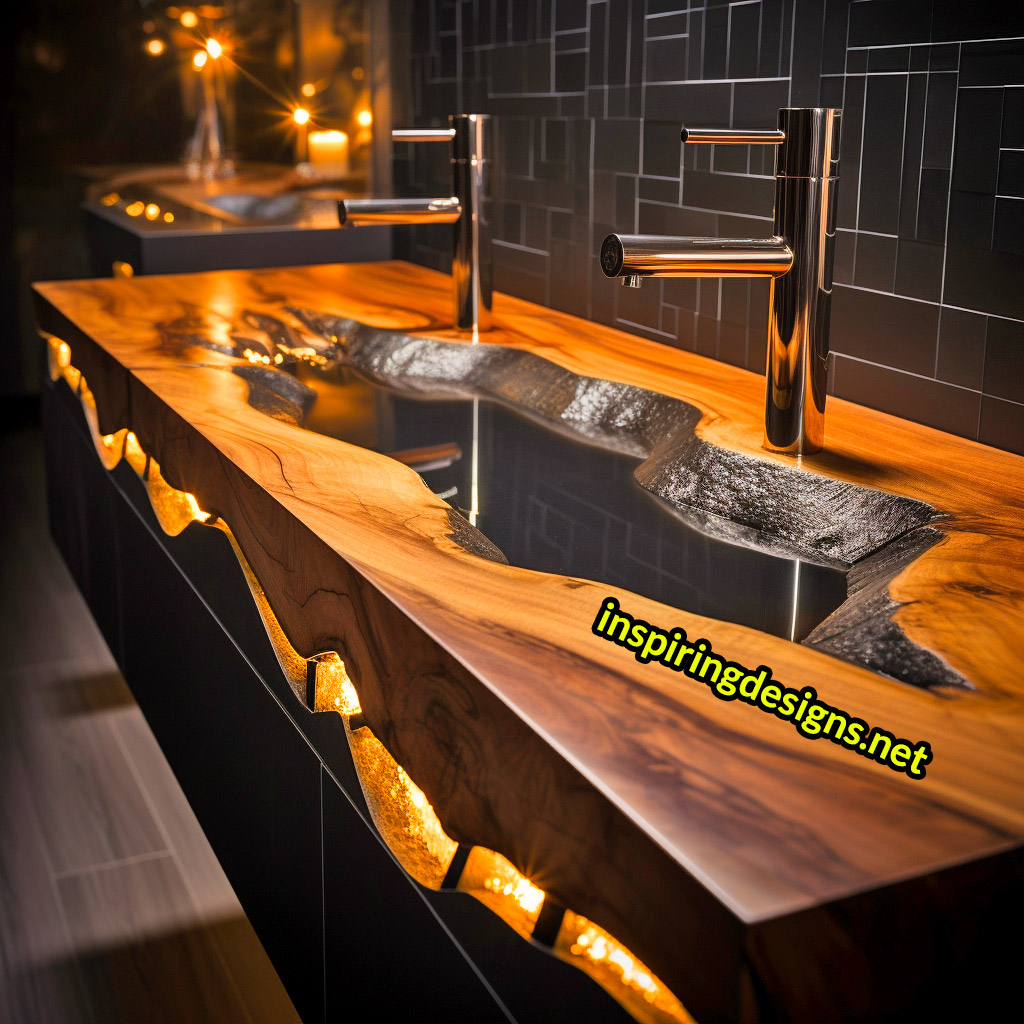 The double sinks offer practicality while maintaining the artful design – because one should never have to choose between function and form.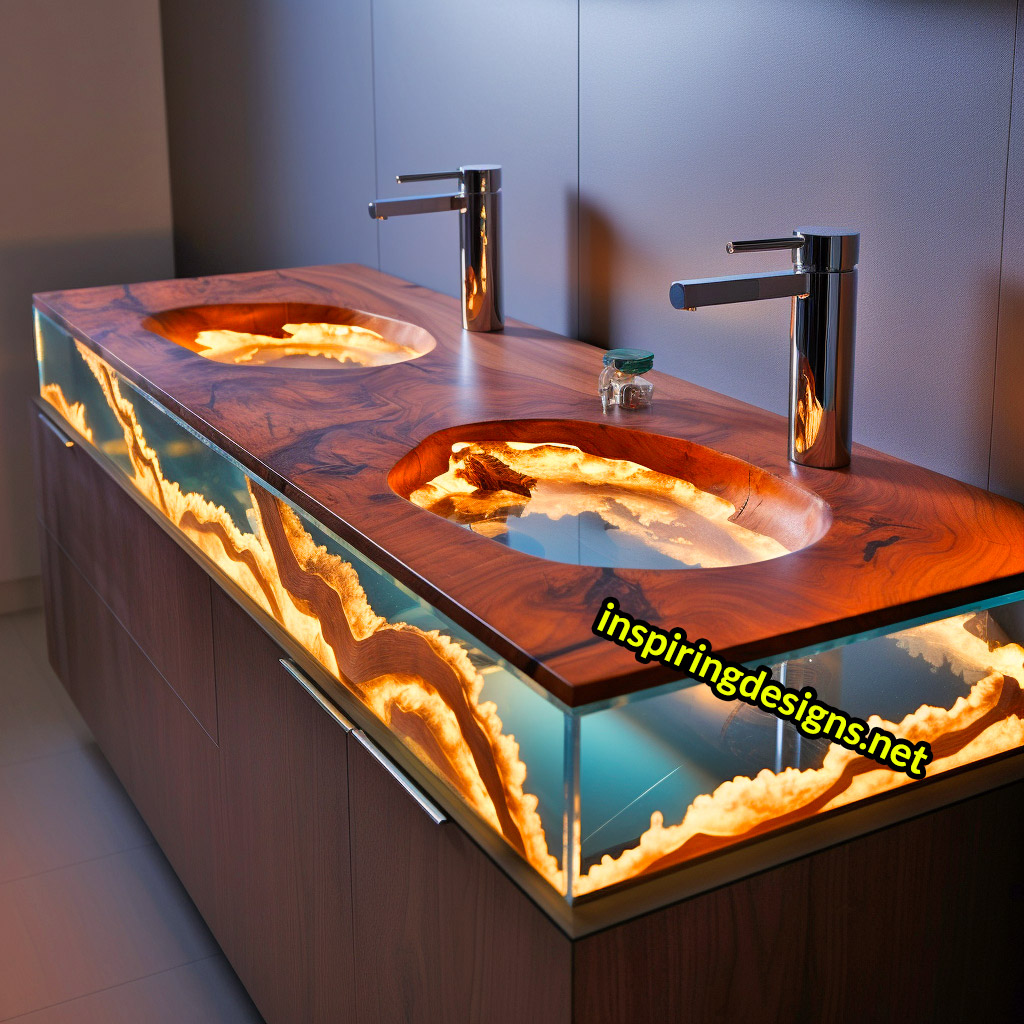 Wondering about the price tag? The price may "drain" your pockets a bit, as you can expect such masterful workmanship to come with a commensurate cost.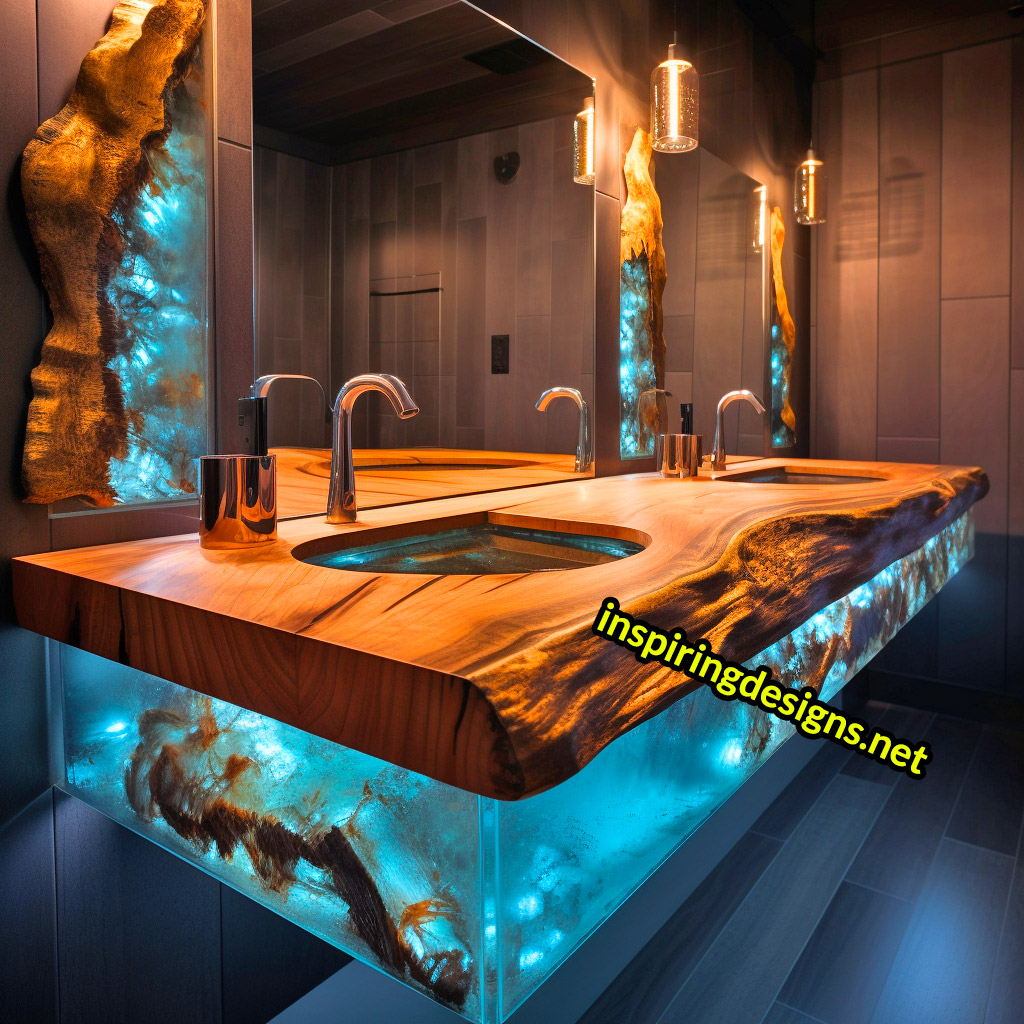 An estimation would be around $20,000 to $40,000, depending on the size and design specifics. The price is absolutely "tub-stantial", but remember, you're not just buying a counter.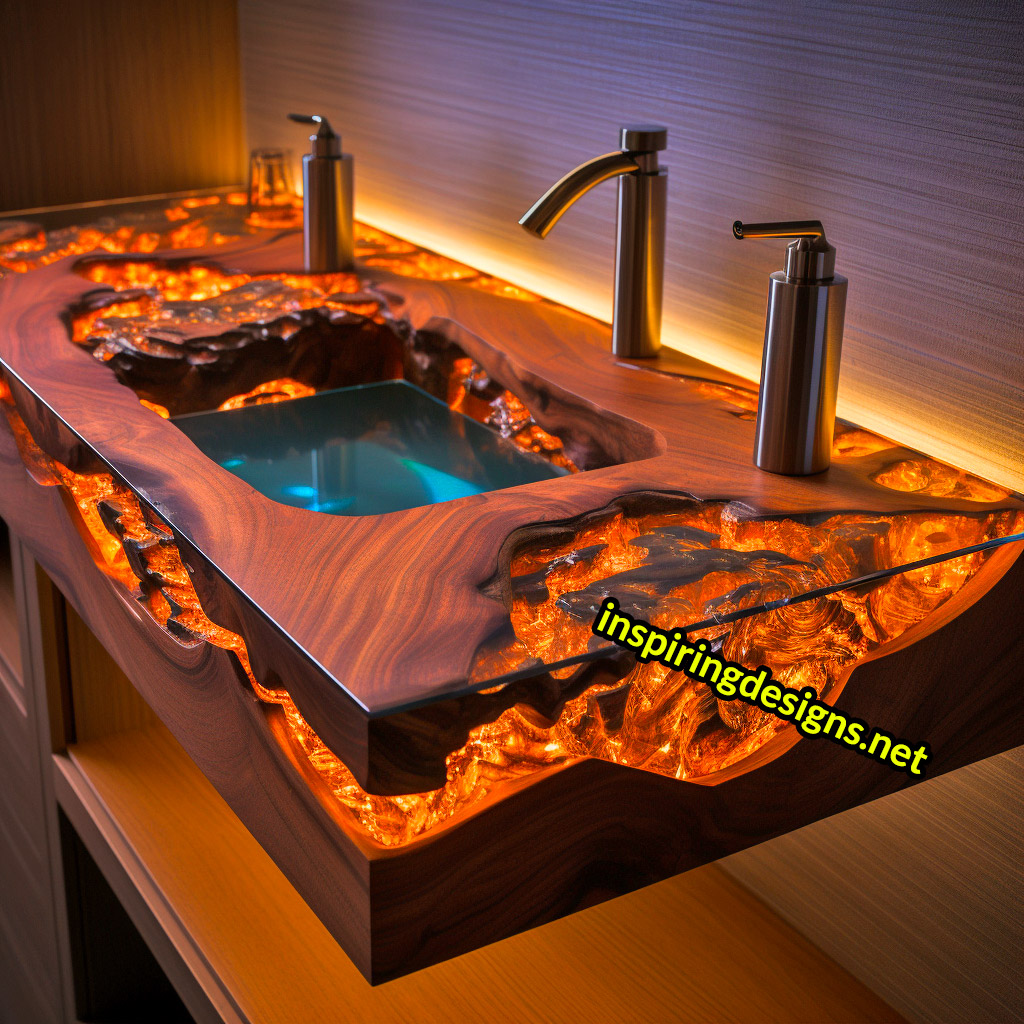 You're buying a statement piece, a work of art, a conversation starter, and a little piece of luxurious nature right in your own bathroom.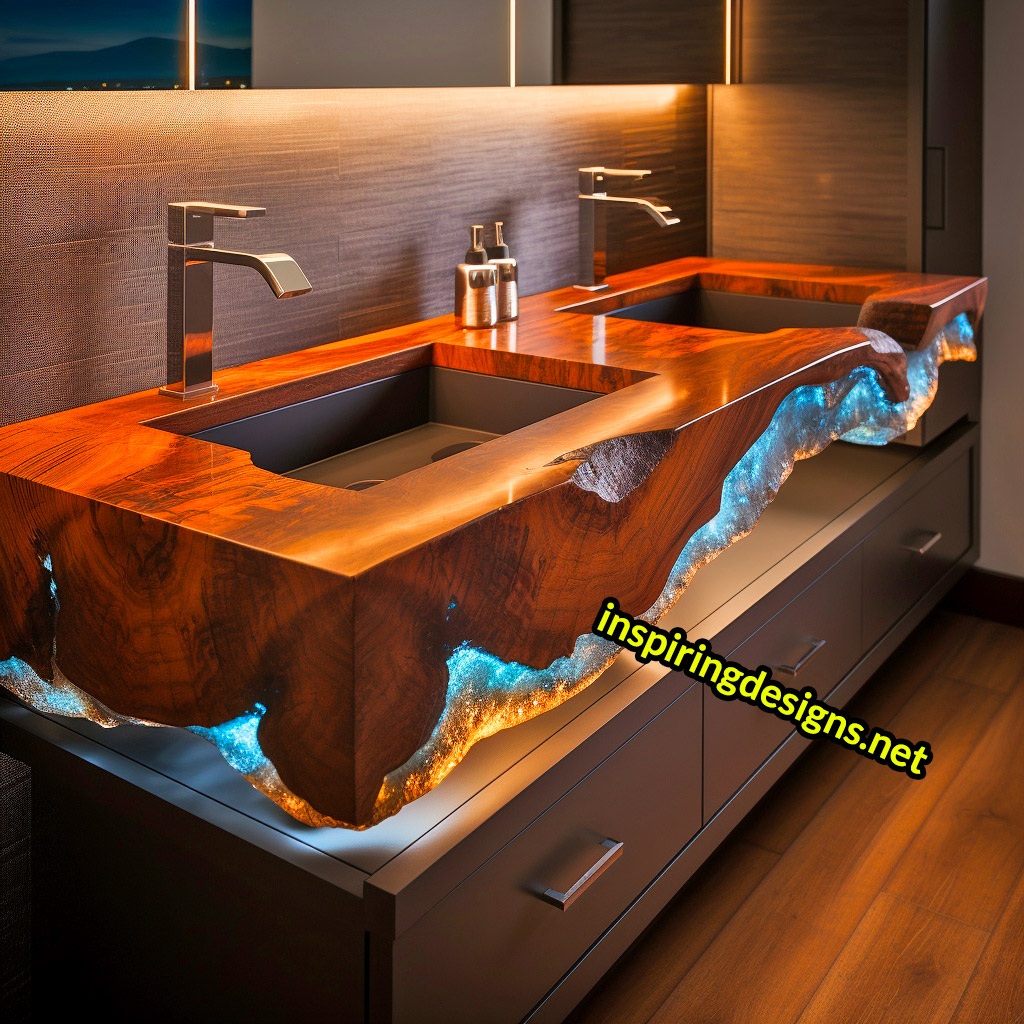 And after all, isn't the bathroom the true heart of a home? After a long day, it's the place where you "shower" off your worries, soak in a tub full of relaxation, and emerge refreshed and renewed.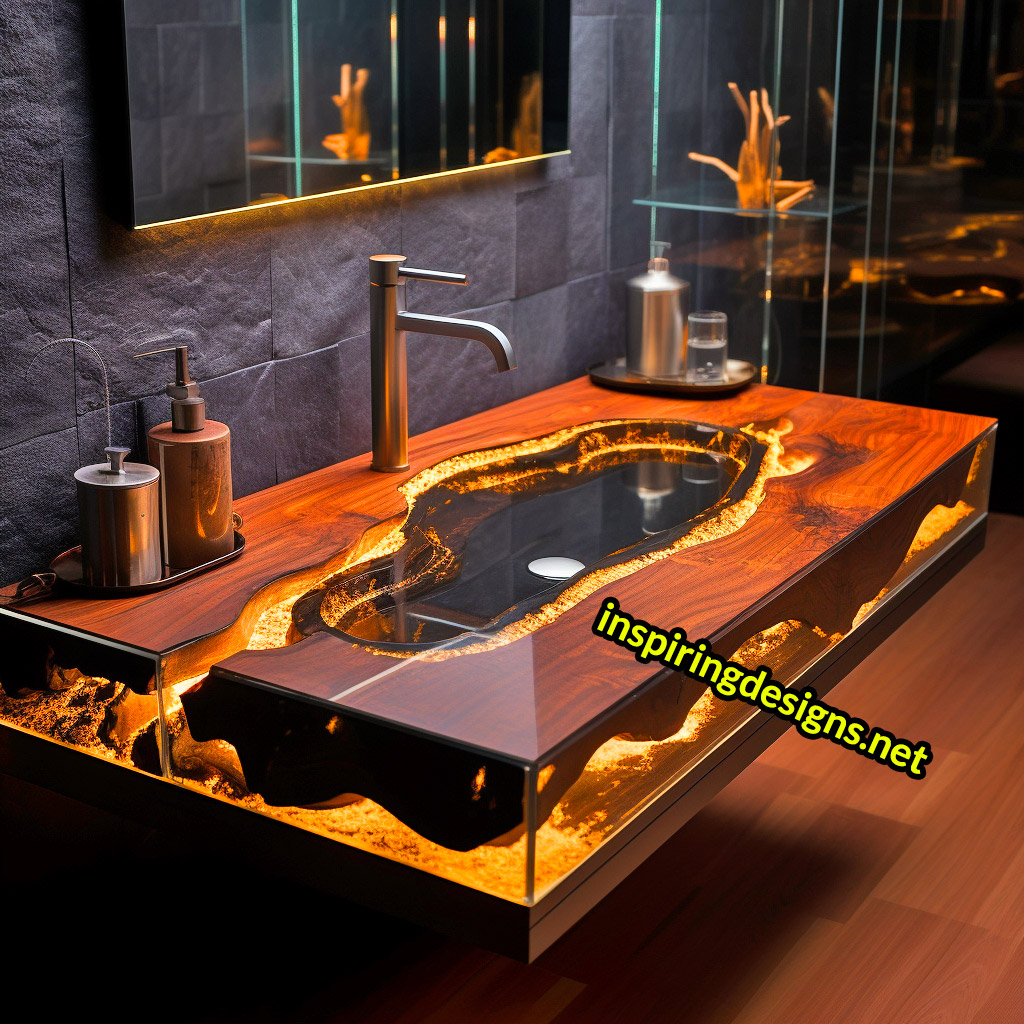 With these artisan bathroom counters, you're not just remodeling your bathroom; you're creating a sanctuary. So dive right in, the water's fine!