Peek into the extravagant and slightly eerie universe of oversized villain chairs that resemble an array of creatures from the animal and insect kingdom. These seats of power aren't for the faint-hearted. They're specially designed for those aspiring evil villains, or those just partial to a dash of dramatic flamboyance in their living space.
Take a walk on the wild side with our lineup of spine-tingling designs that range from the sly cunning of a snake, the mystical wisdom of an owl, the foreboding charm of a crow, the celestial eeriness of an alien, the deadly allure of a scorpion, to the macabre fascination of a skull.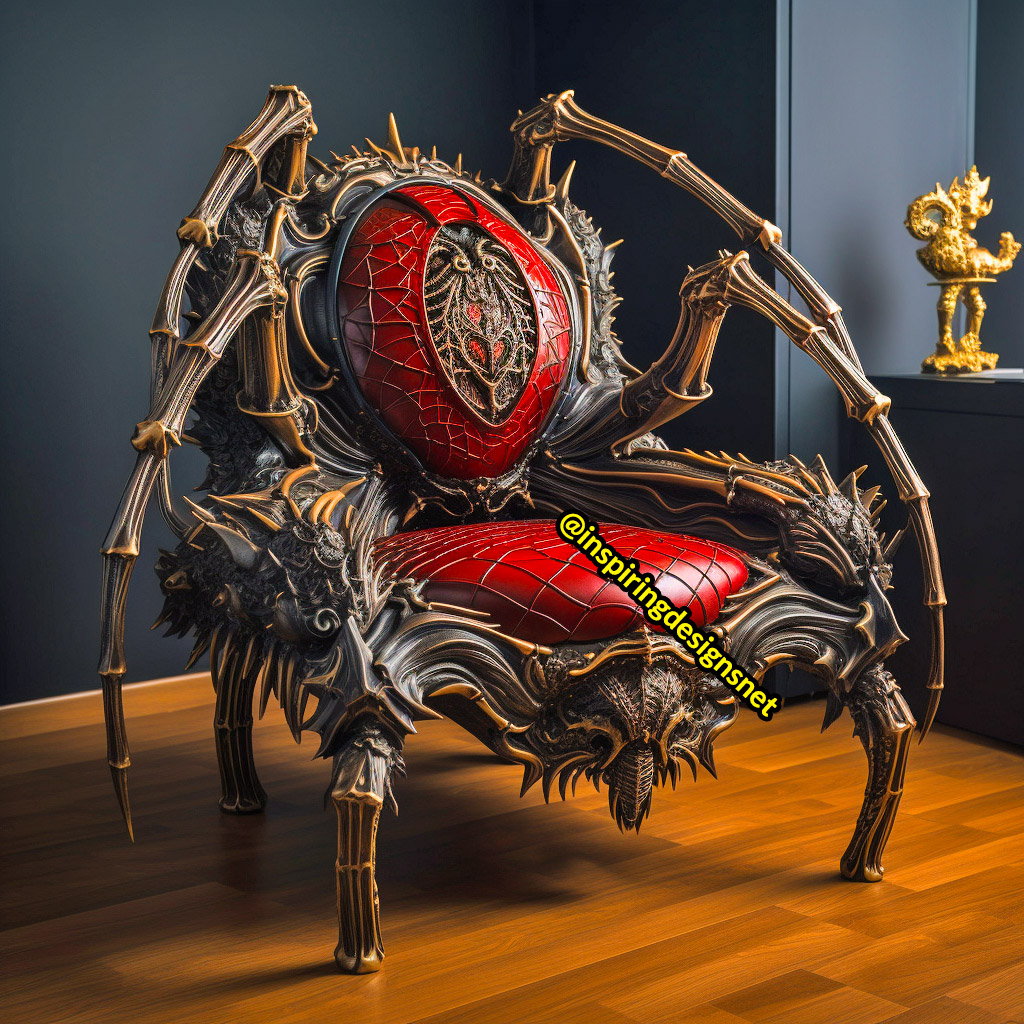 There's even a menacing spider design, for those who like their comfort served with a side of eight-legged terror!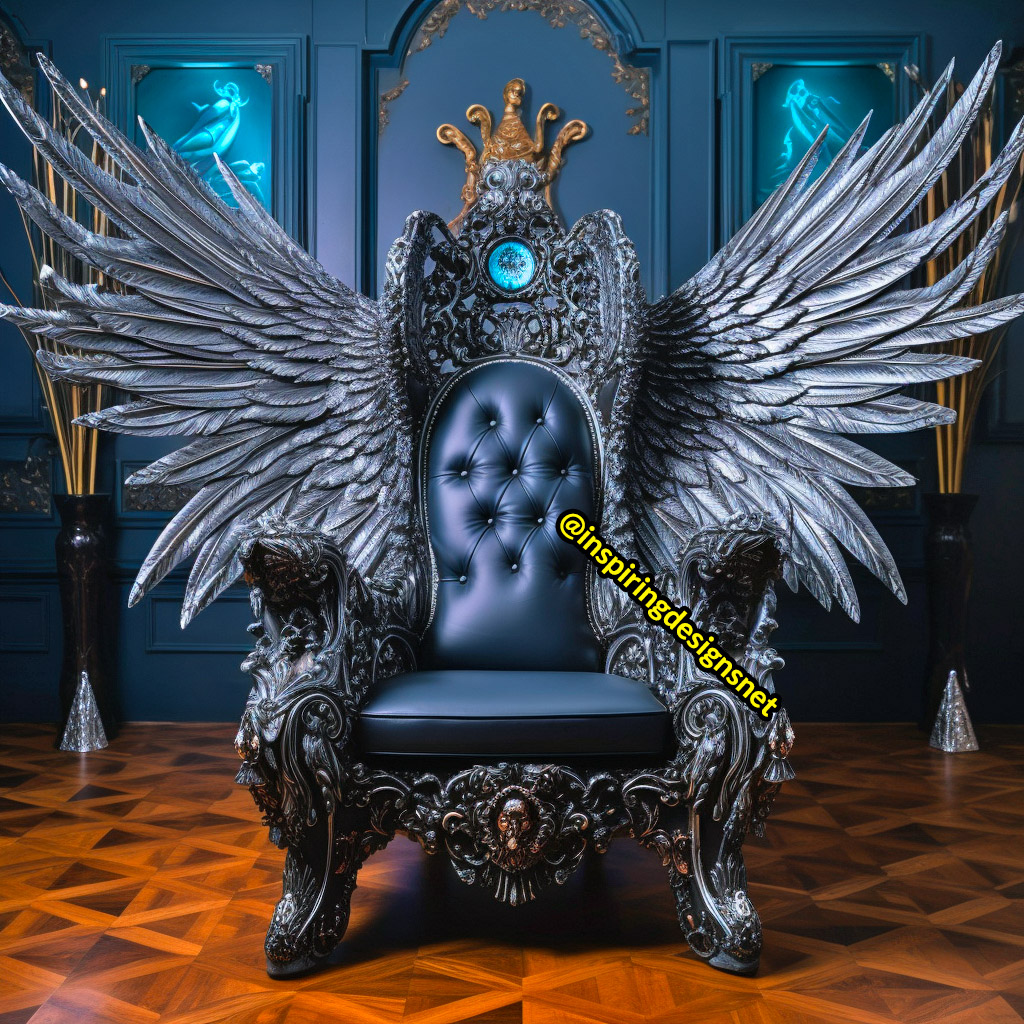 Each chair is an embodiment of luxury, a masterclass in detail and artistry. Depending on the design, they're crafted from materials as diverse as wood, epoxy, resin, leather, and even crystals.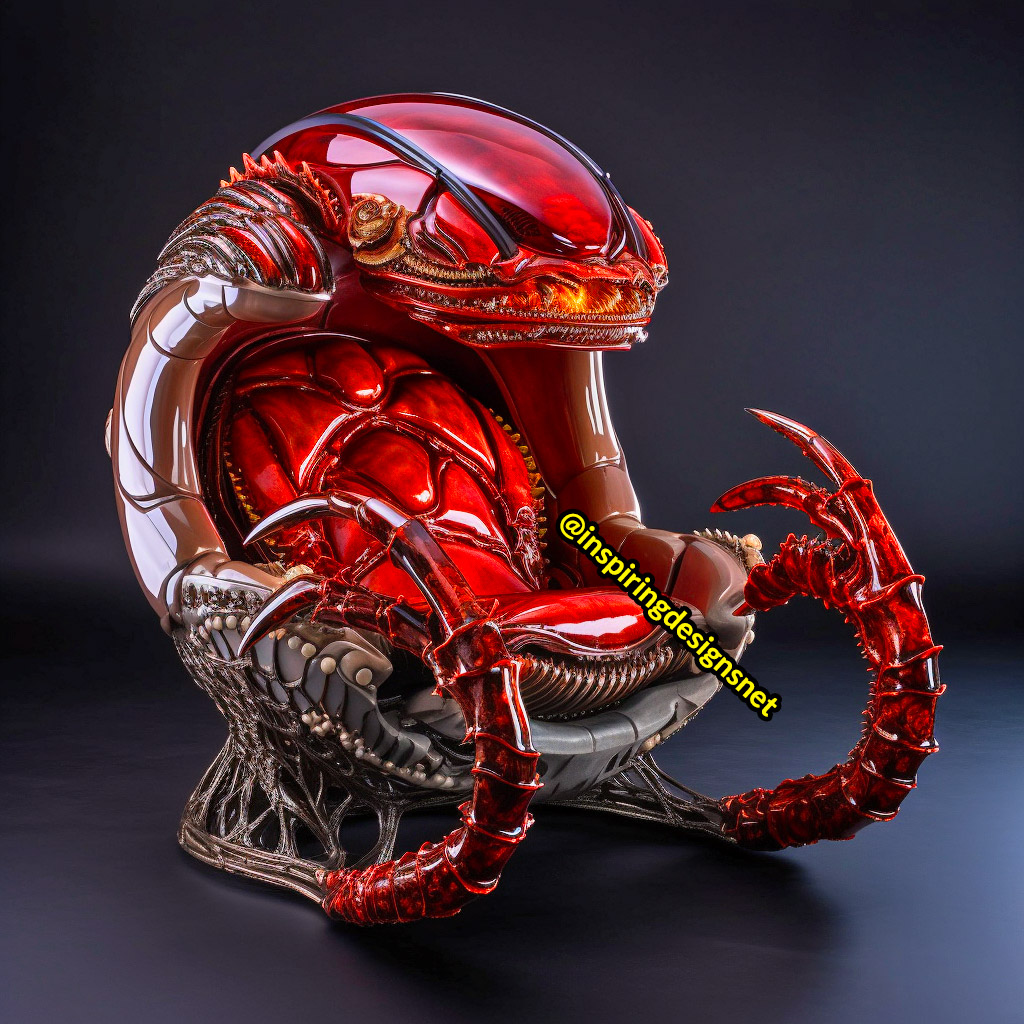 The choice of material contributes not only to the aesthetic appeal but also to the tactile experience, enriching your interactions with the chair in surprising ways.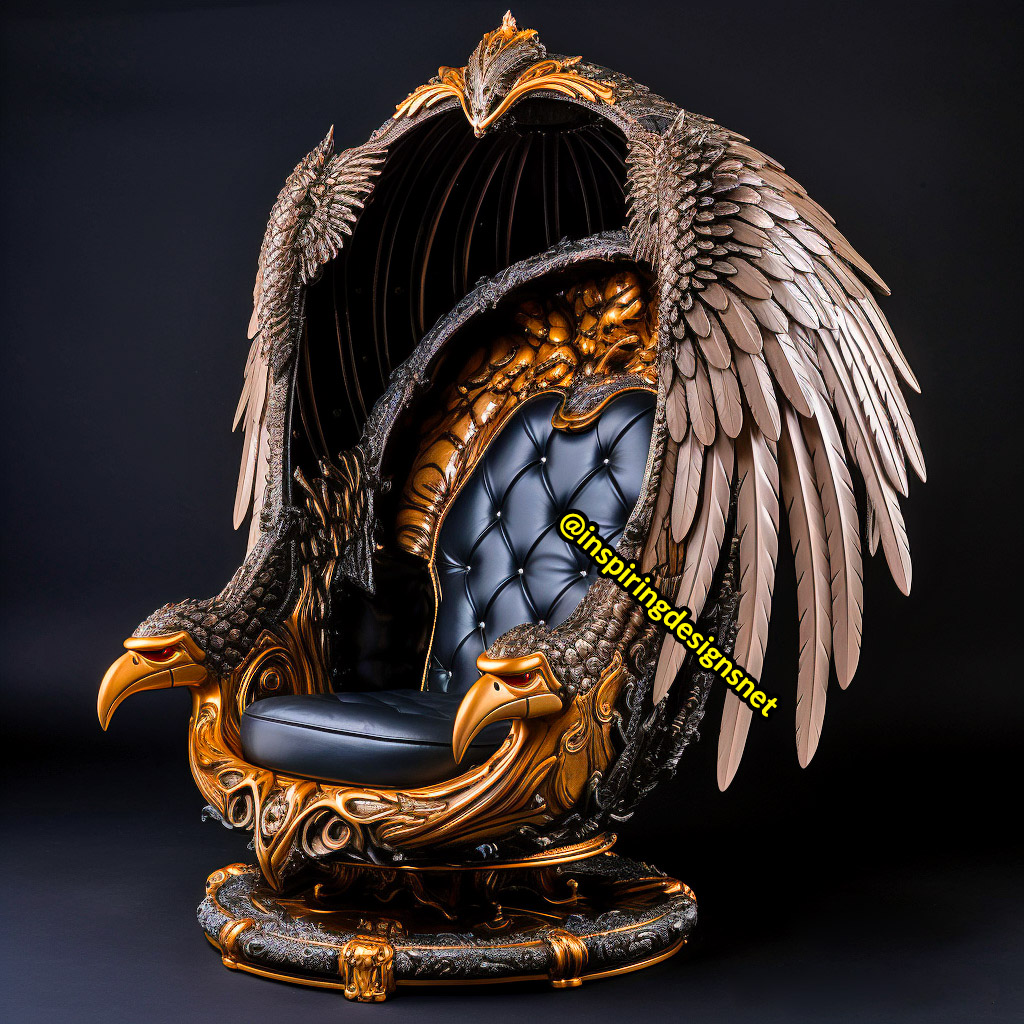 The high level of detail doesn't compromise comfort. Most of these villain chairs are outfitted with plush cushions that invite you to sink in, making them perfect for lounging, napping, or diving into your favorite evil villain literature.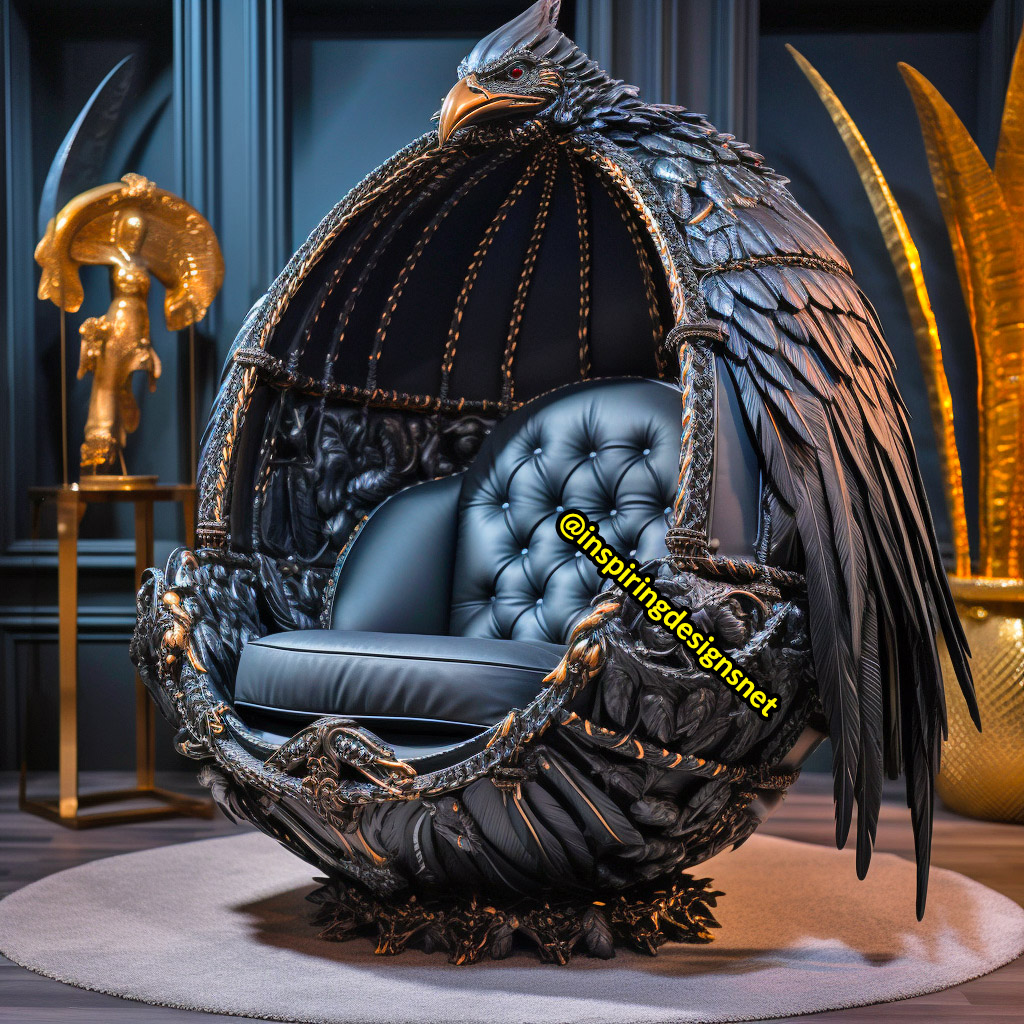 Imagine reclining on a giant scorpion, book in hand – it's an experience that would make even the most hard-hearted villain crack a smile!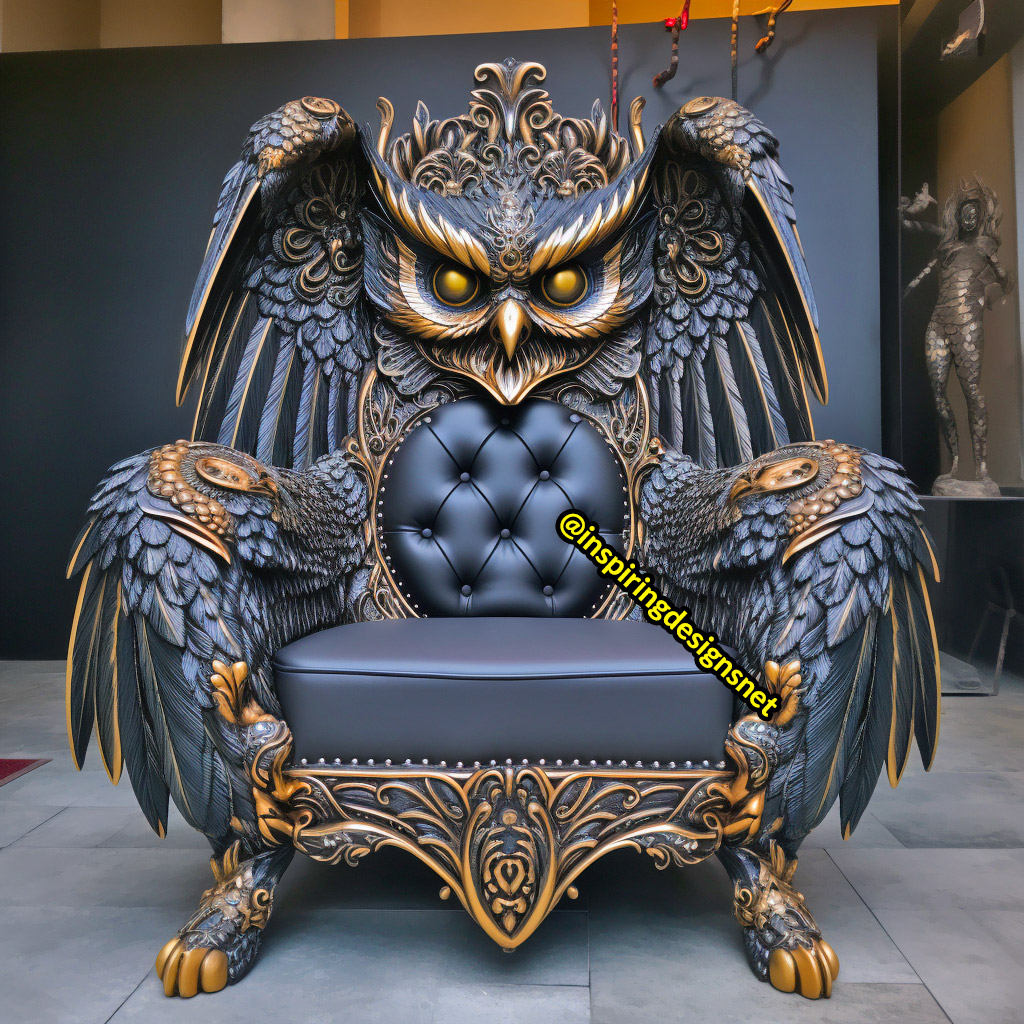 Now, these aren't your run-of-the-mill furniture pieces. Their extravagant design and significant dimensions demand a specific type of interior décor to shine. Picture these chairs against the backdrop of a Gothic-inspired man cave or an eclectic home office.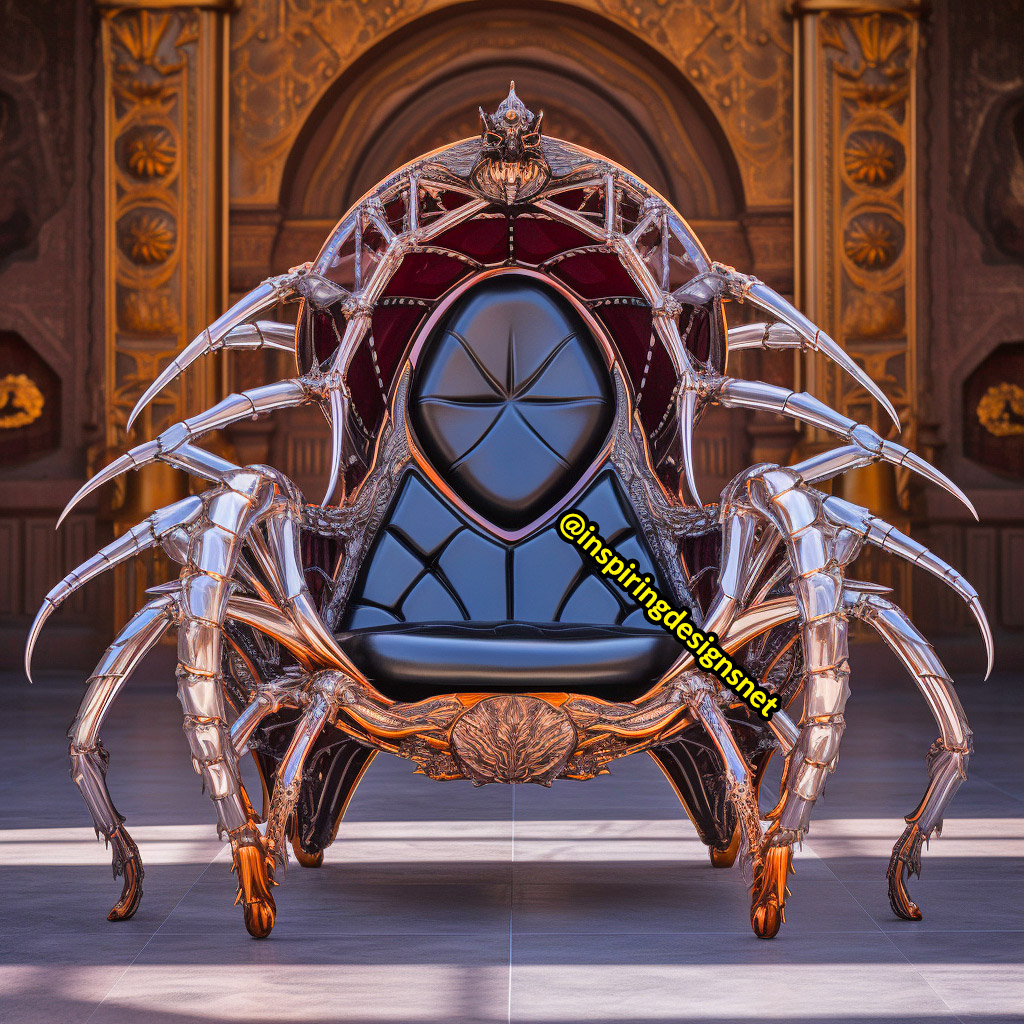 Their unique forms and textures would complement spaces that marry classic elegance with an adventurous twist, like steampunk, cyberpunk, or even a touch of art deco.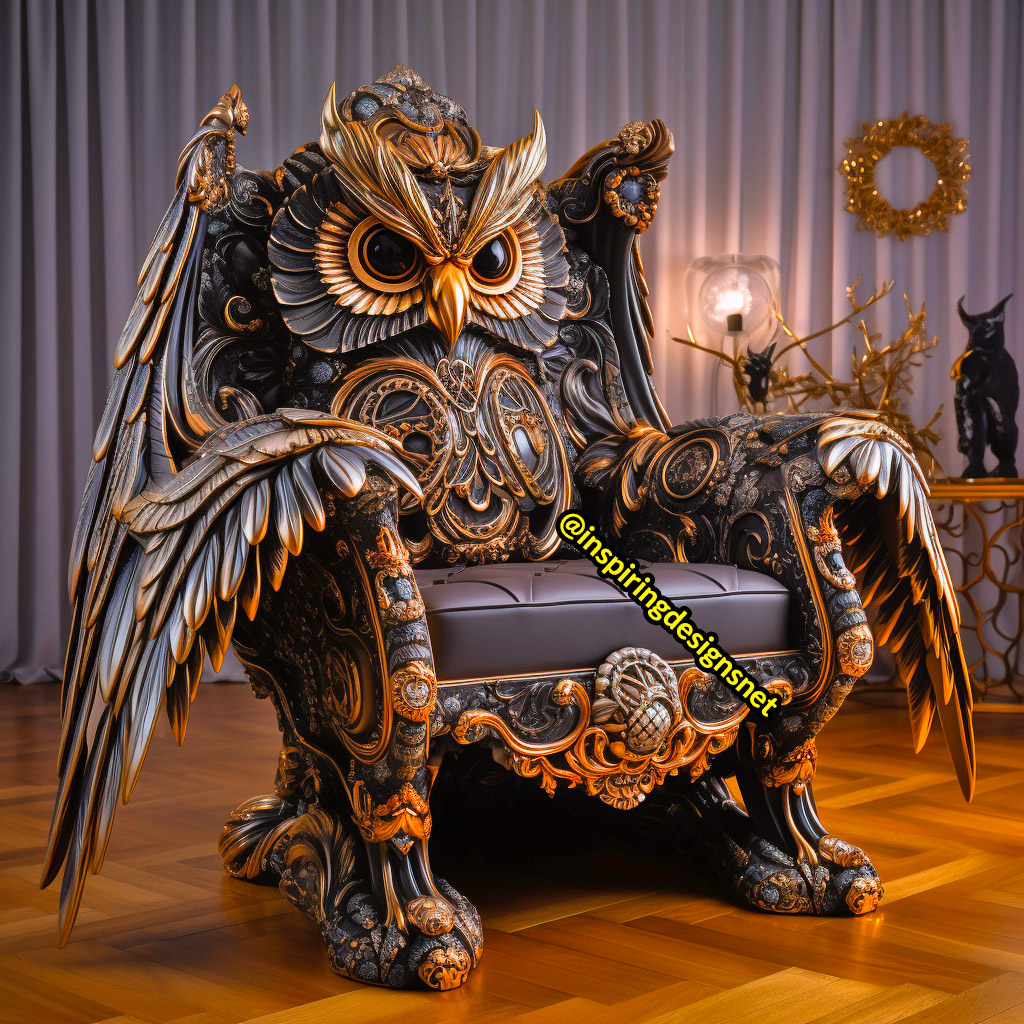 One can't deny that these chairs are showstoppers. Their size alone guarantees that – ranging from around 3-4 feet wide and 4-5 feet tall, and for those who crave more drama, winged versions stretch out to a whopping 9-11 feet in length!
But it's not just the size; it's their undeniably audacious designs that make them instant eye-catchers and conversation starters. A crow-themed chair in the corner of your room? That's a story waiting to be told.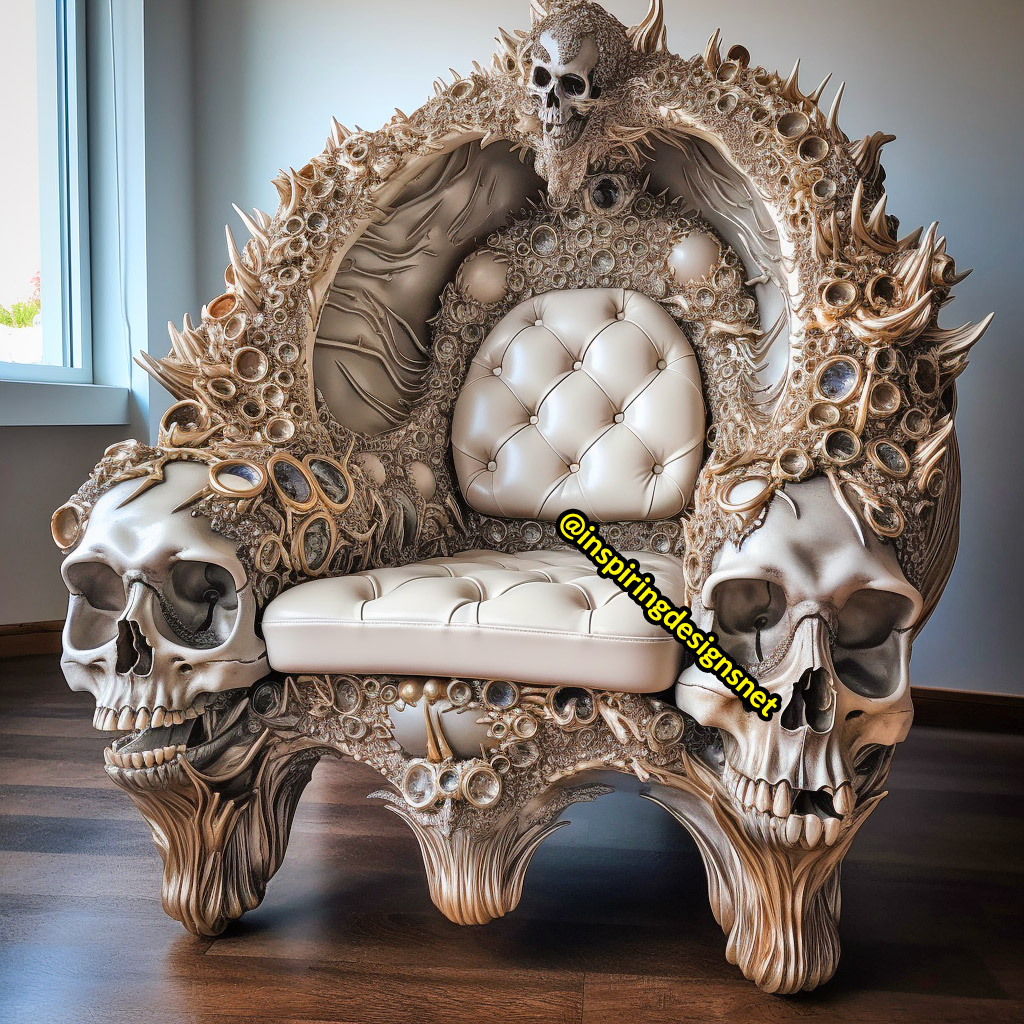 Given their commanding presence, they're perfect for turning a man cave into a villainous lair or adding a touch of mystique to a home office.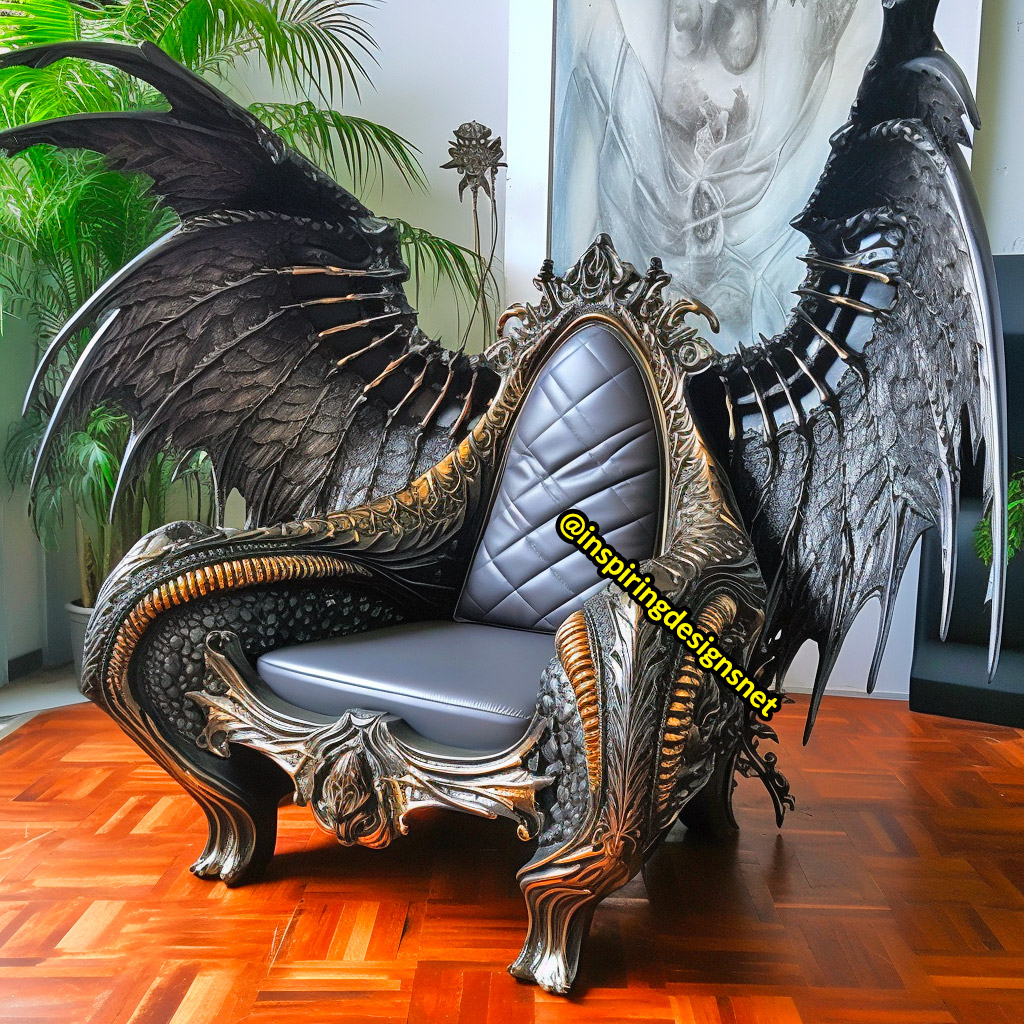 And, if you're considering placing one of these behemoths outdoors, go right ahead! Some designs are suitable for both indoor and outdoor spaces.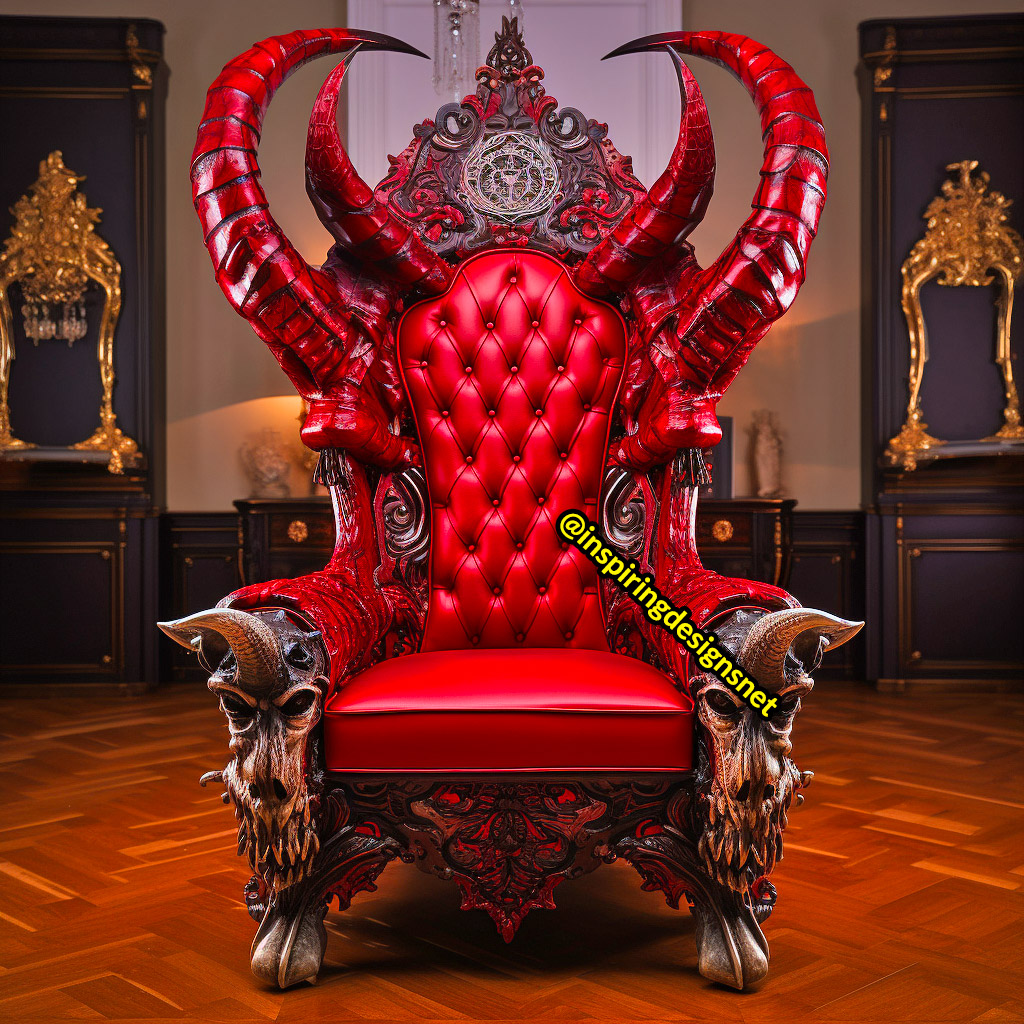 Visualize a scorpion chair reigning supreme in your garden, basking in the moonlight – an absolute showstopper!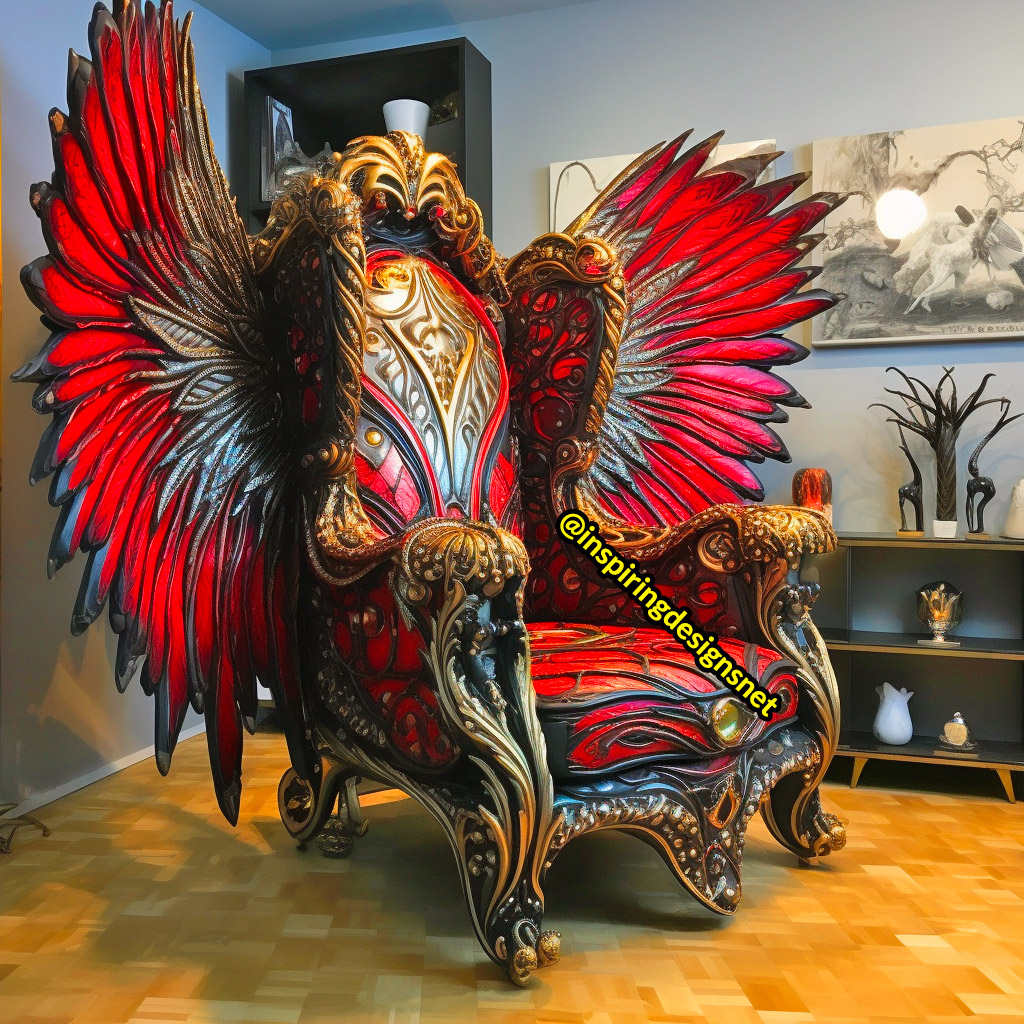 Let's make no bones about it, these villain chairs aren't for everyone. They demand a bold spirit, an appreciation for the quirky, and an audacious flair for design.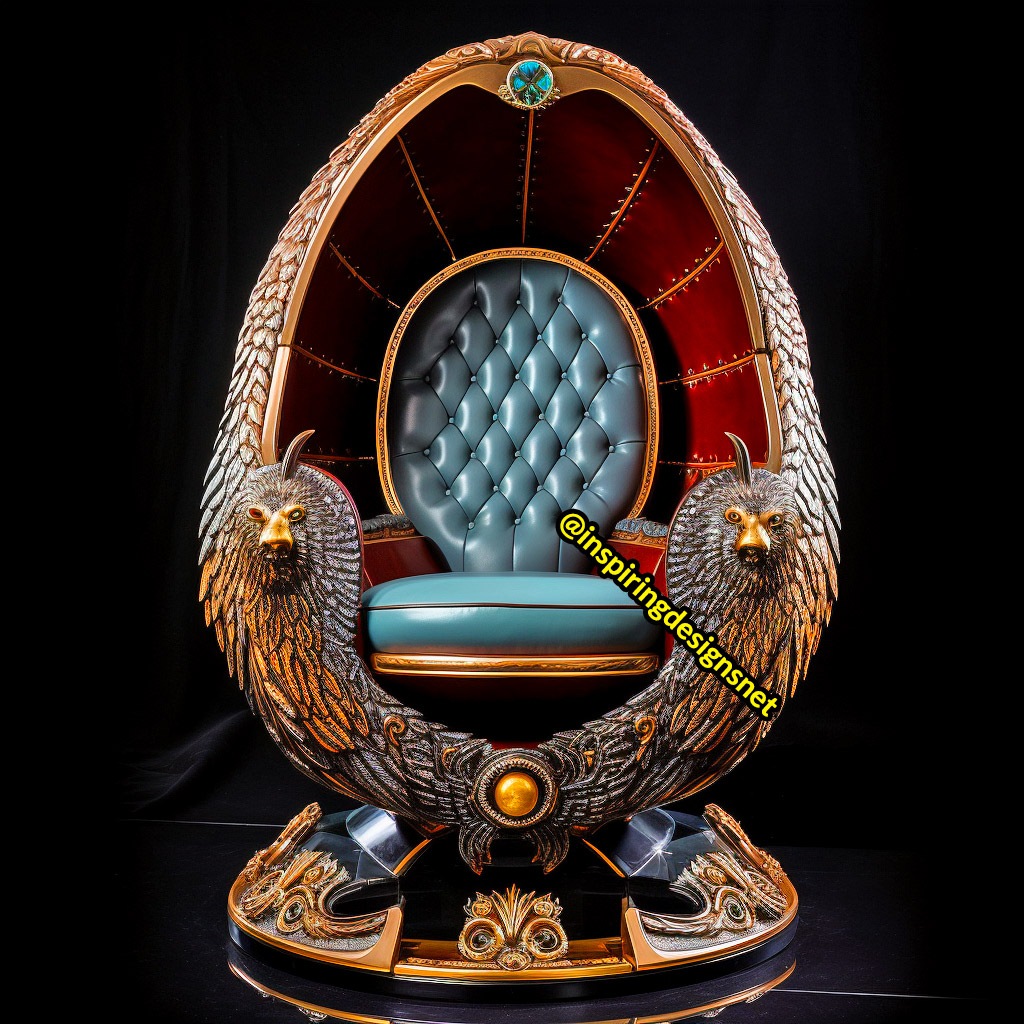 They are grand, they are over the top, and they are unforgettable. So, if you've ever fantasized about plotting world domination from the comfort of a skull-shaped chair or unwinding in a spider's embrace, these villain chairs are for you.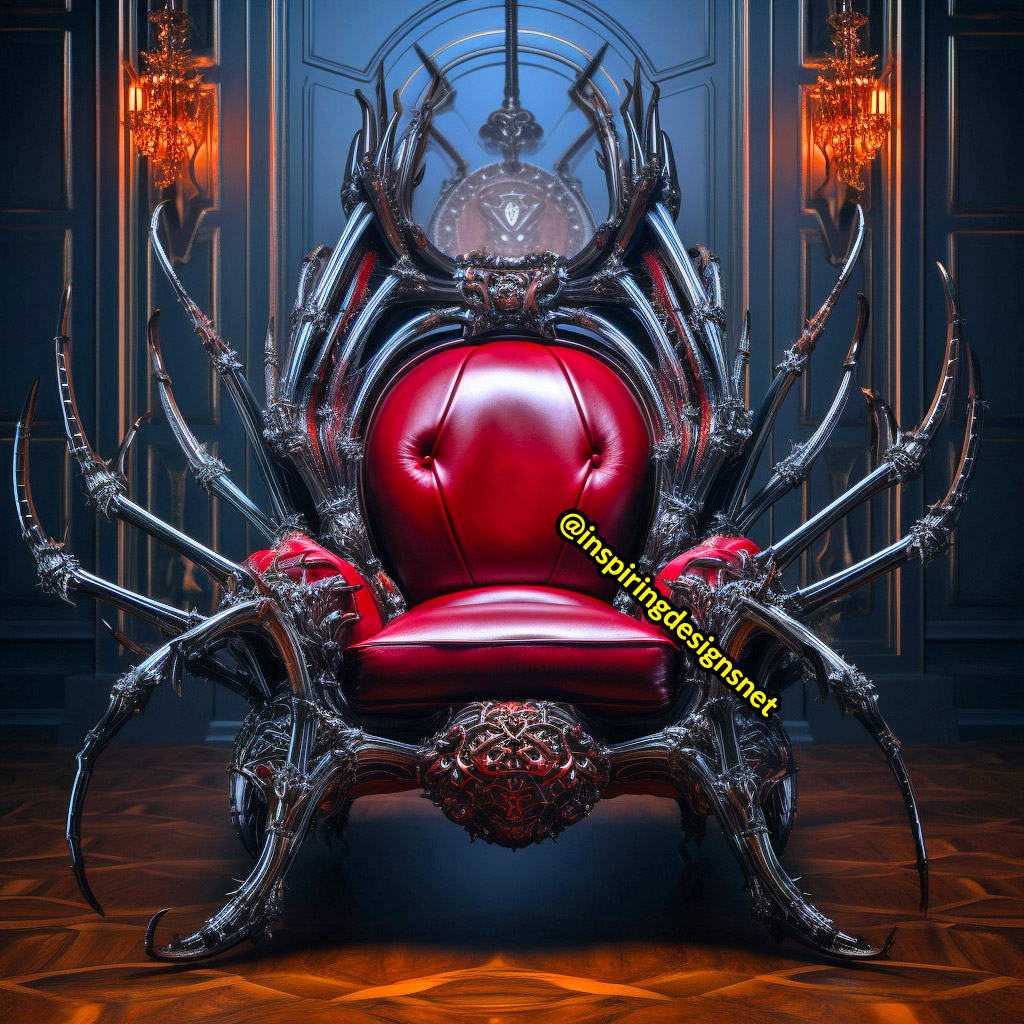 Not just a place to sit, they're a journey into a world of wild imagination and uncompromising luxury.