Ever dreamed of sleeping under a fluffy cloud in the Mushroom Kingdom or snuggling up inside Princess Peach's castle after a long day of jumping on Goombas? Well, Mario fans, your wish just zoomed out of the nearest green pipe and landed right in your bedroom!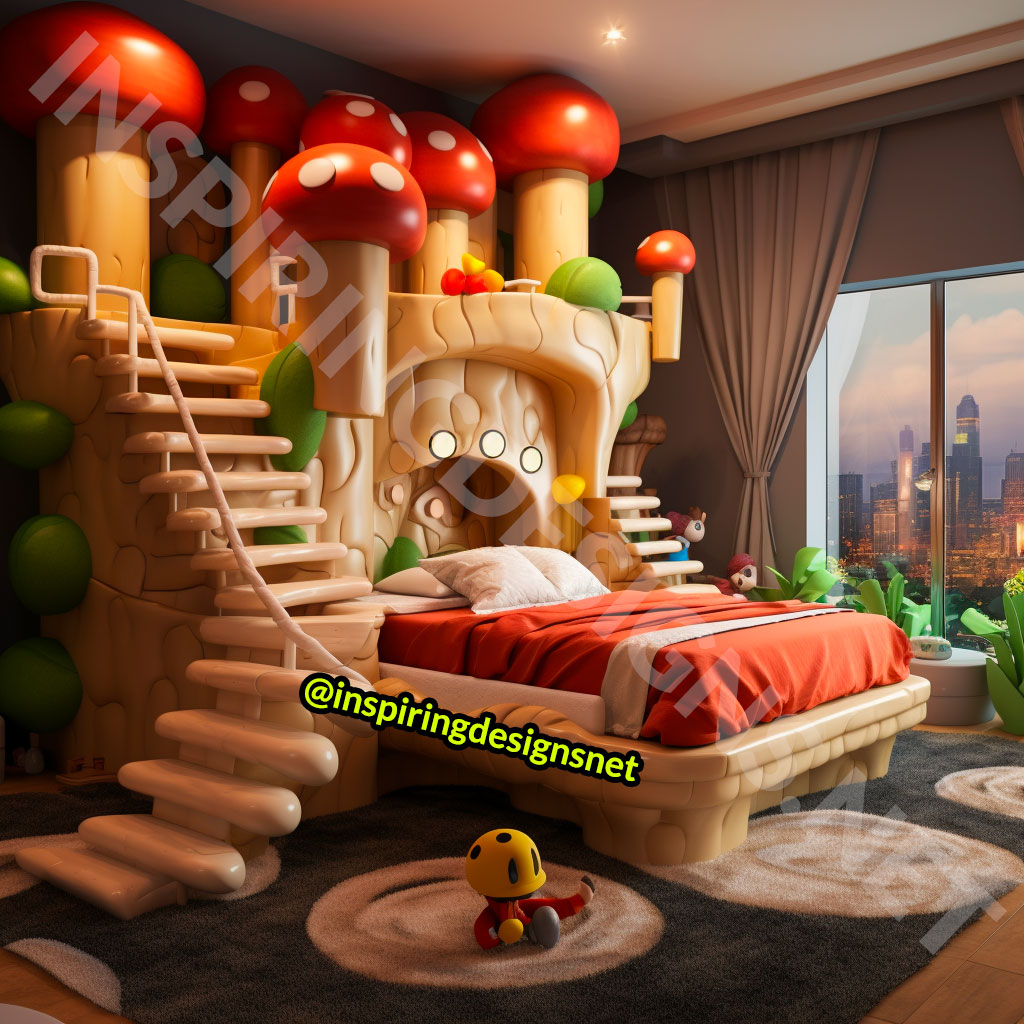 Say "ciao" to the oversized Super Mario beds! These aren't just any old beds—these are the Maseratis of the mattress world. Coming in a parade of designs, you can find every Mario theme and character your heart desires.
Fancy a Bowser's castle bunk bed? How about a floating cloud canopy bed? Or perhaps you're more of a classic green Mario pipe kind of sleeper? You're spoiled for choice!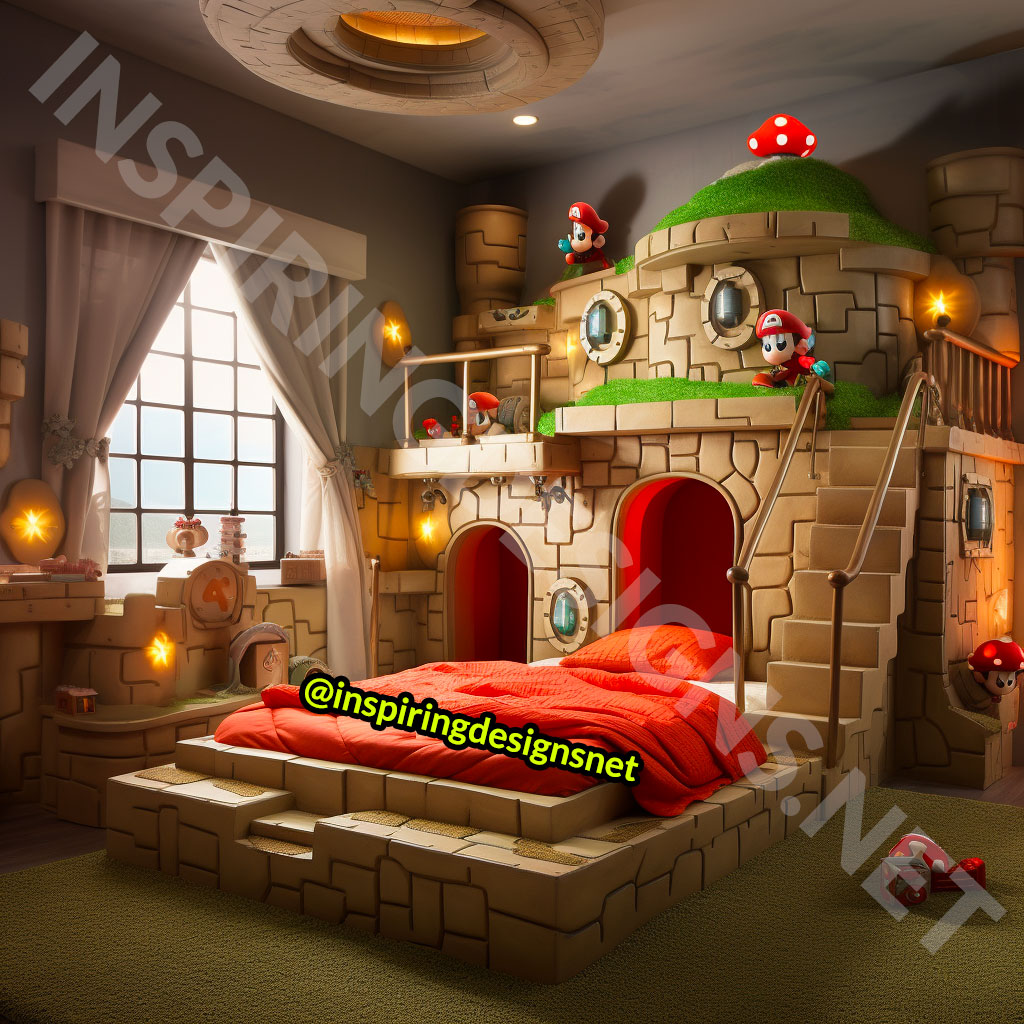 Now, let's talk craftsmanship. These beds are more handmade than a mushroom picked by Luigi himself.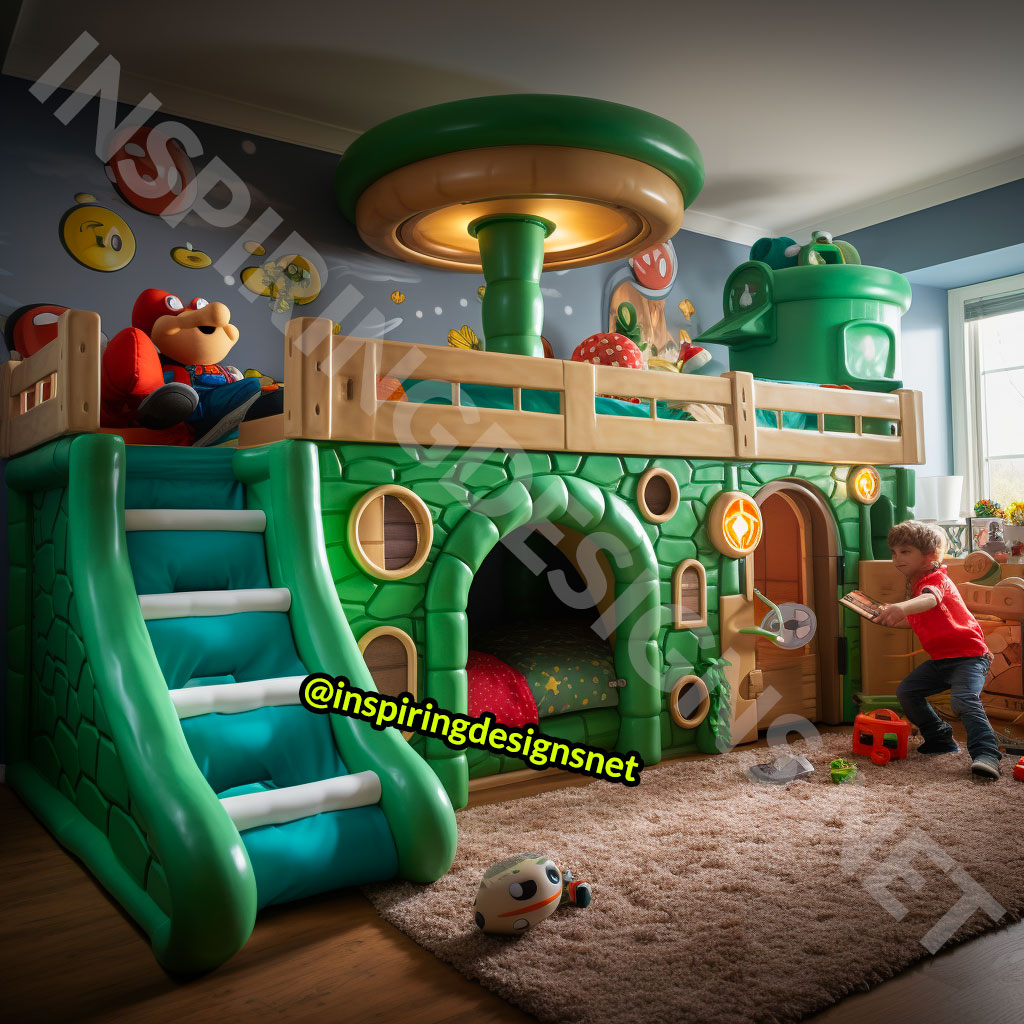 Crafted from a medley of materials like plaster for that perfect castle texture, plastic and epoxy for those shiny pipe effects, resin for that mystical Mushroom Kingdom glow, and wood for that vintage Mario feel – it's a material smorgasbord!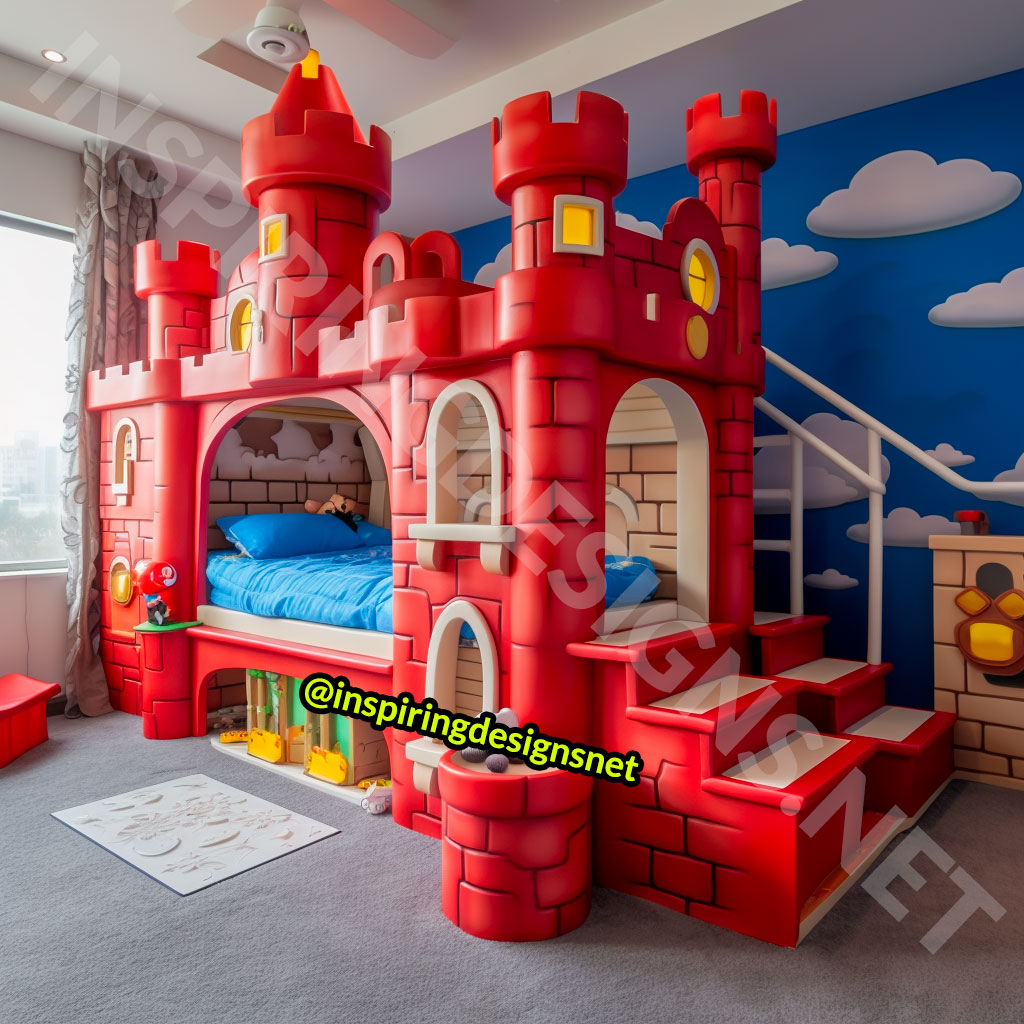 And for those who can't resist a bit of bling-bling in their boudoir, some of these beds are practically discotheques!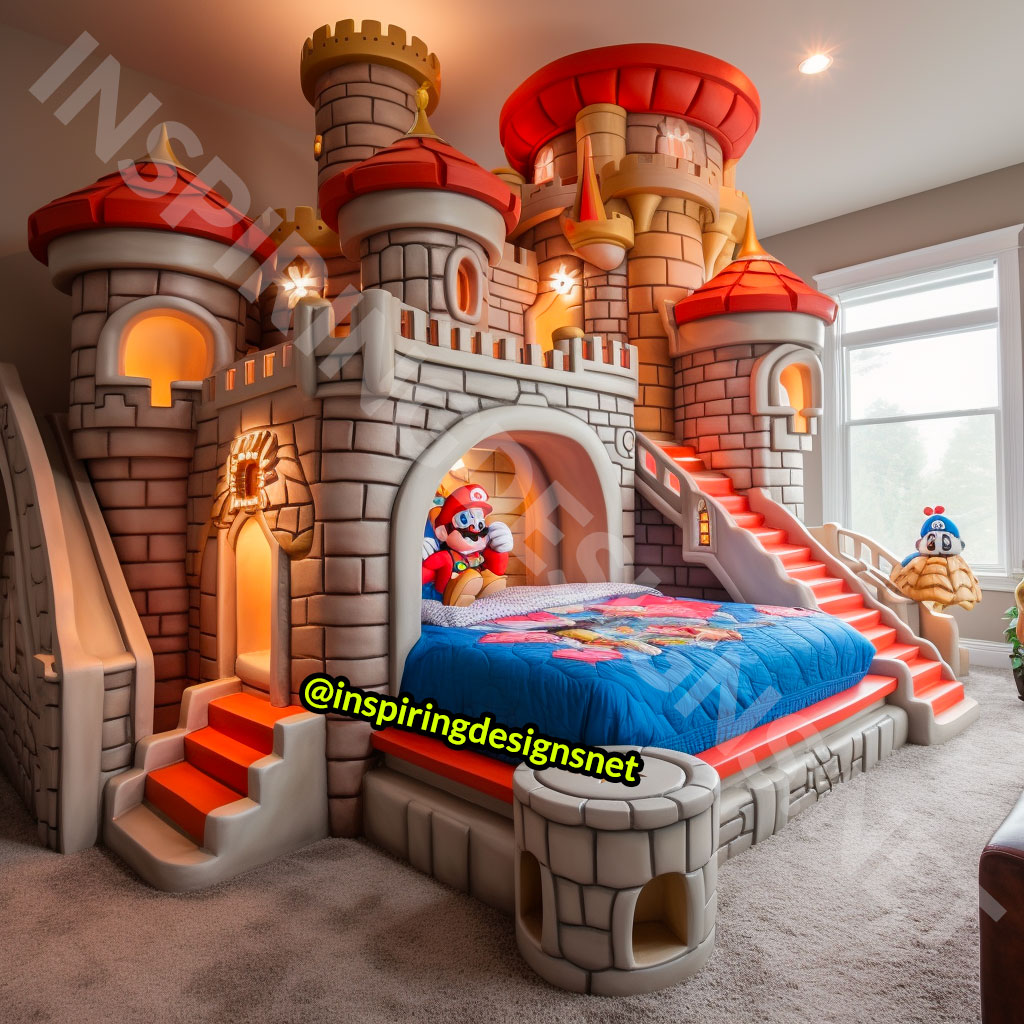 Integrated lighting makes every bed feature pop, from under-mattress glows to twinkling starlit canopies. You'll feel like you've eaten a Starman every time you hit the sack!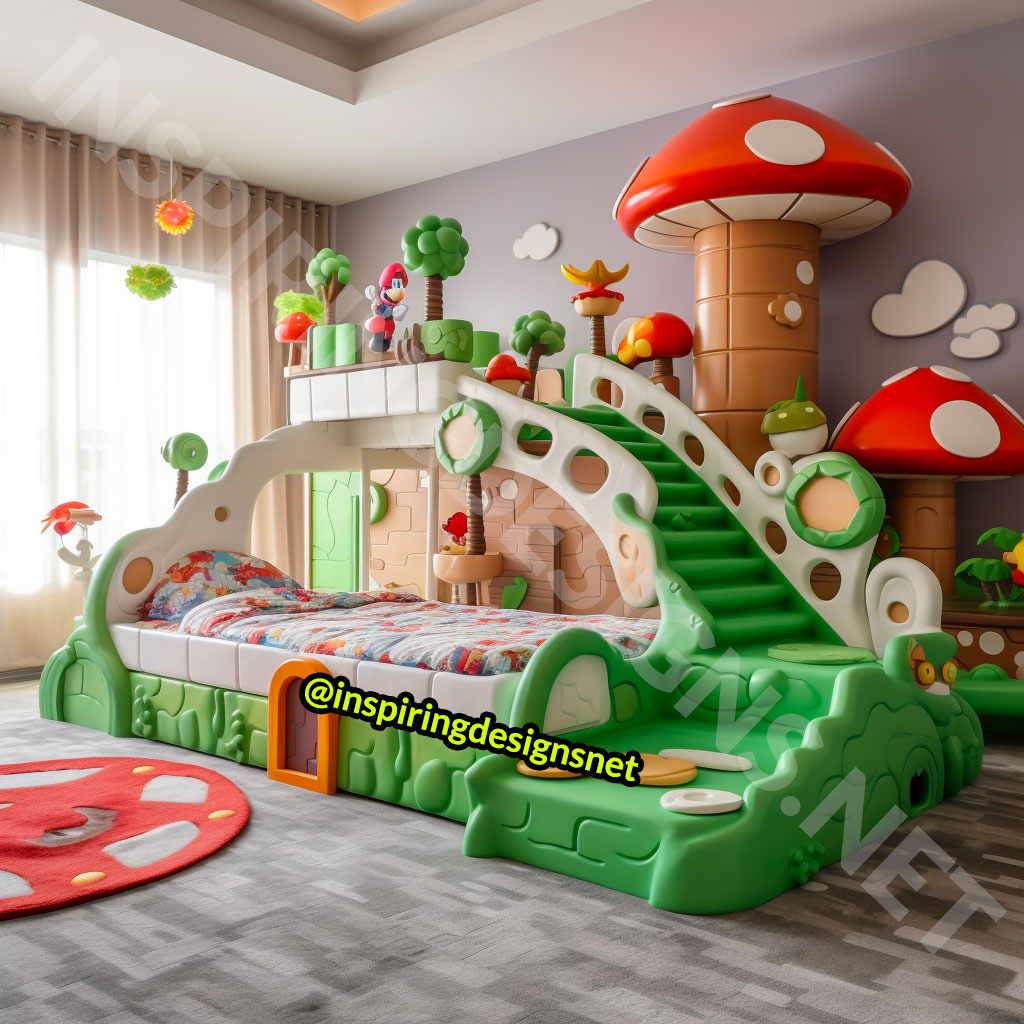 Got kiddos? These beds are more than just sleep stations. Some designs lead up to play paradises!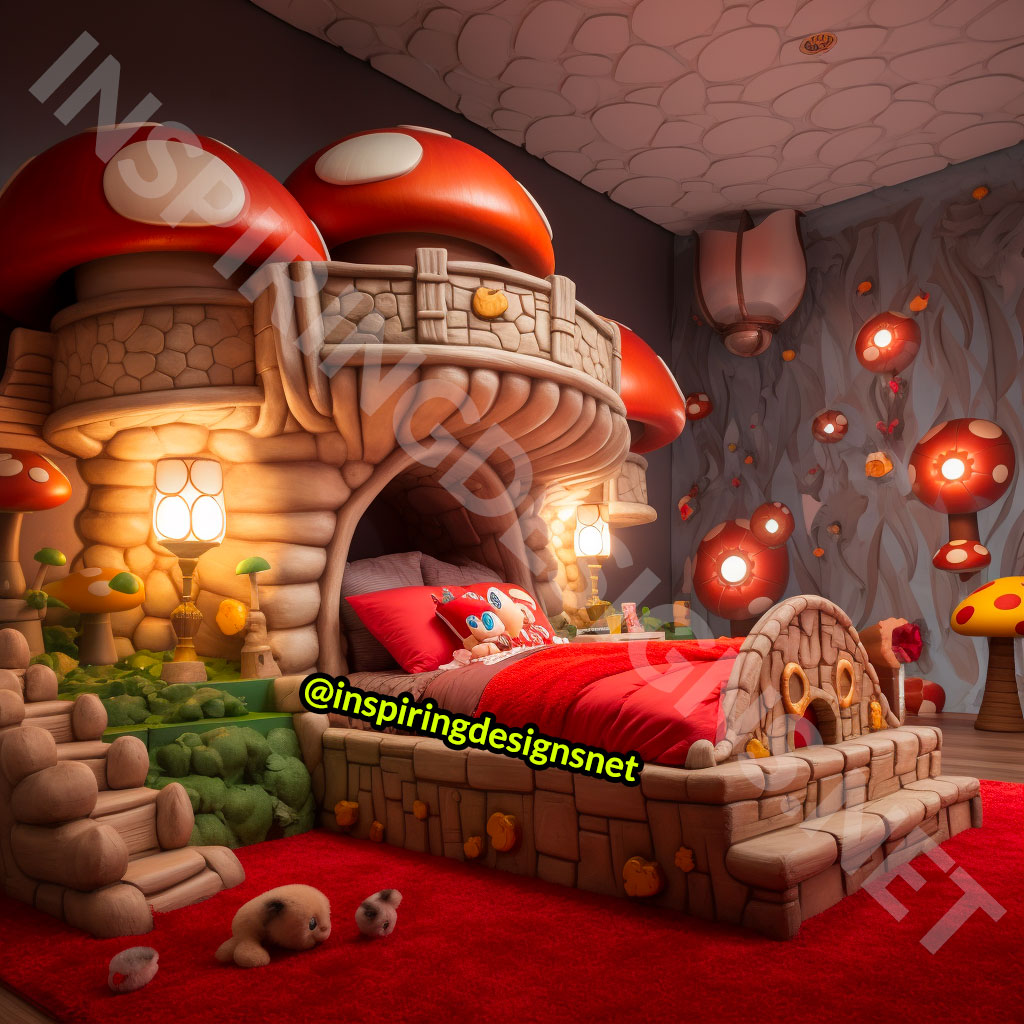 Imagine scaling a staircase or walking a pathway into your personal Mario-themed wonderland, complete with play areas and storage nooks for those precious Koopa Troopa toys and Power-Up storybooks.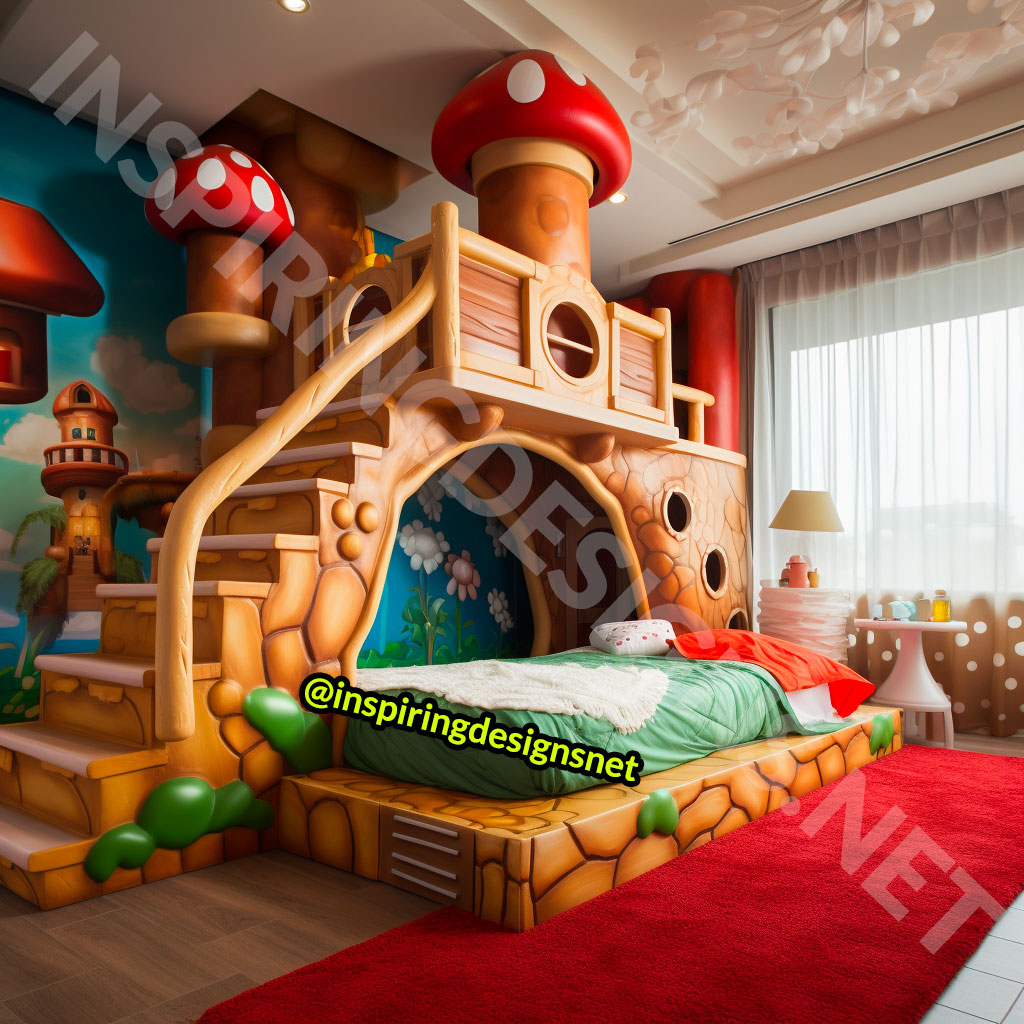 Though, brace yourselves; each of these masterpieces requires the craftsmanship of a Toad with a vision. Hundreds of hours go into making each bed, making them as legendary as Mario's mustache.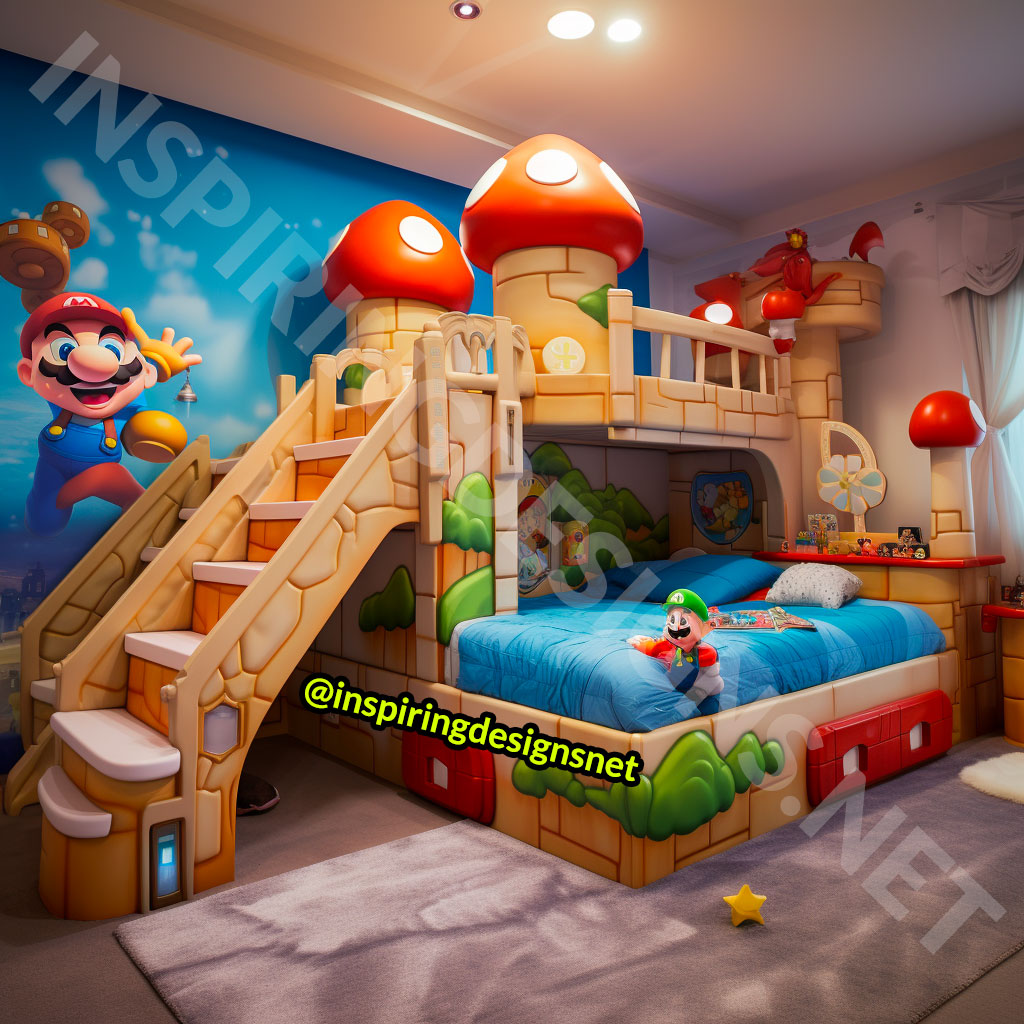 But beware! These beds have side effects. They're known to cause extreme jaw-dropping, uncontrollable "ooohs" and "aaahs", and spontaneous conversations about Mario's latest adventures. Yeah, they're that attention-grabbing.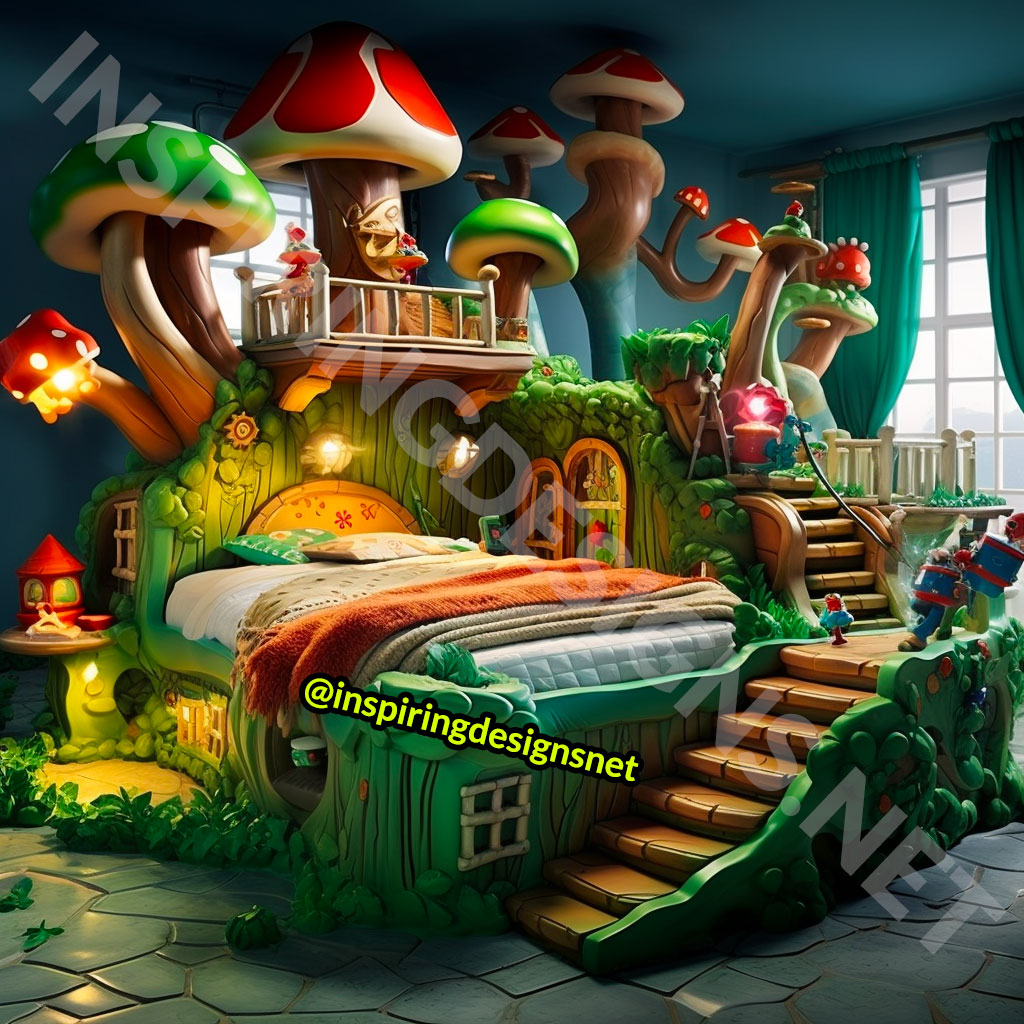 As for interiors, whether your room screams "vintage Bowser's lair" or whispers "Peach's pastel palace", there's a Mario bed to fit right in.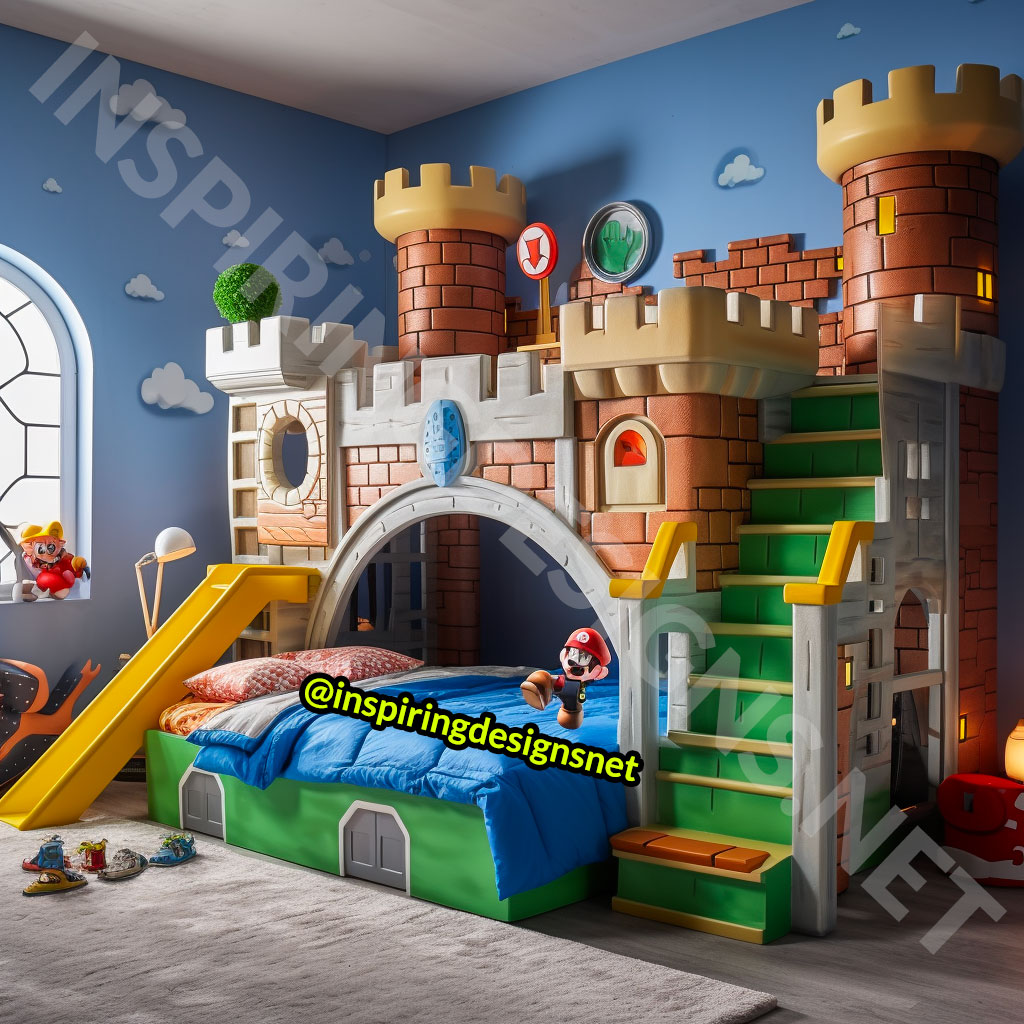 Their sheer presence can jazz up a minimalist den or perfectly complement a color-bursting bedroom.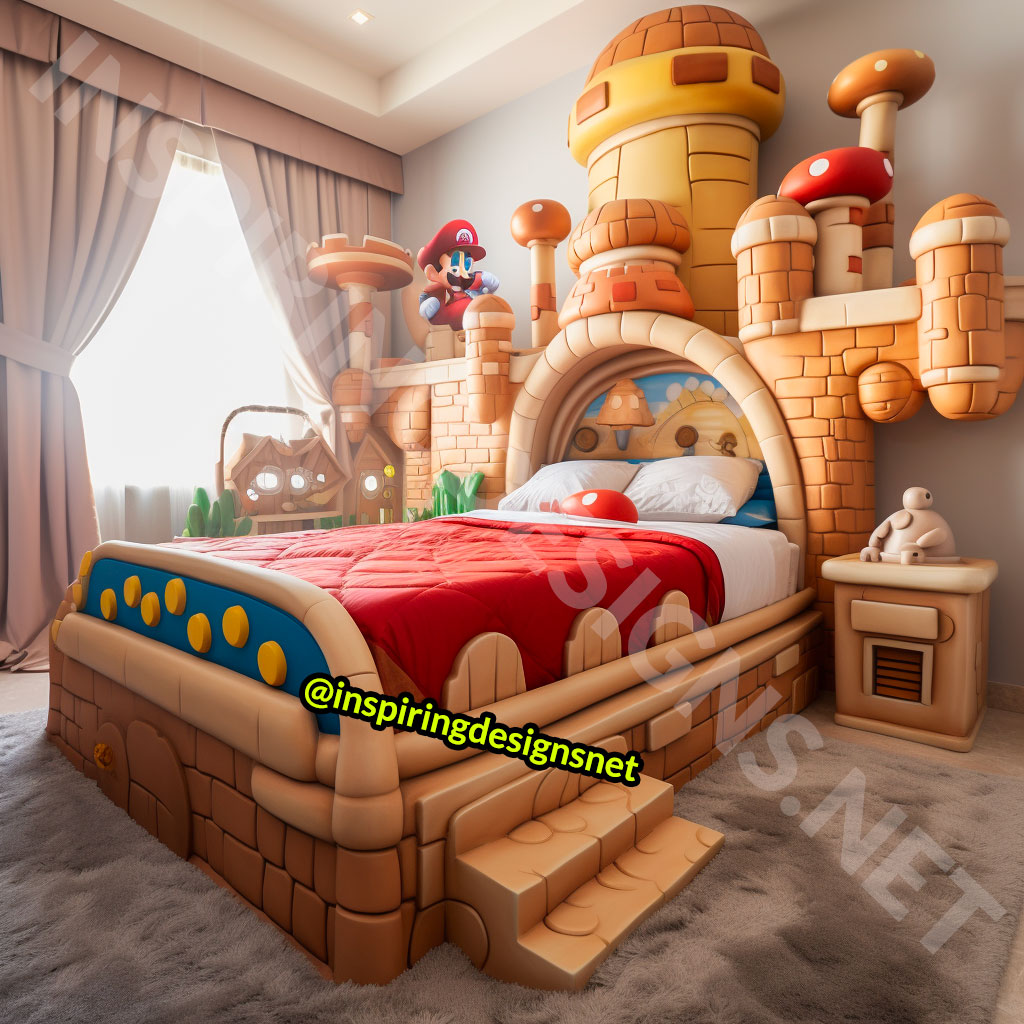 Just remember, you'll need a room big enough to house one of these bad boys. Ranging from 7-11 feet wide to 8-12 feet tall, these are not for your typical Mushroom-sized homes.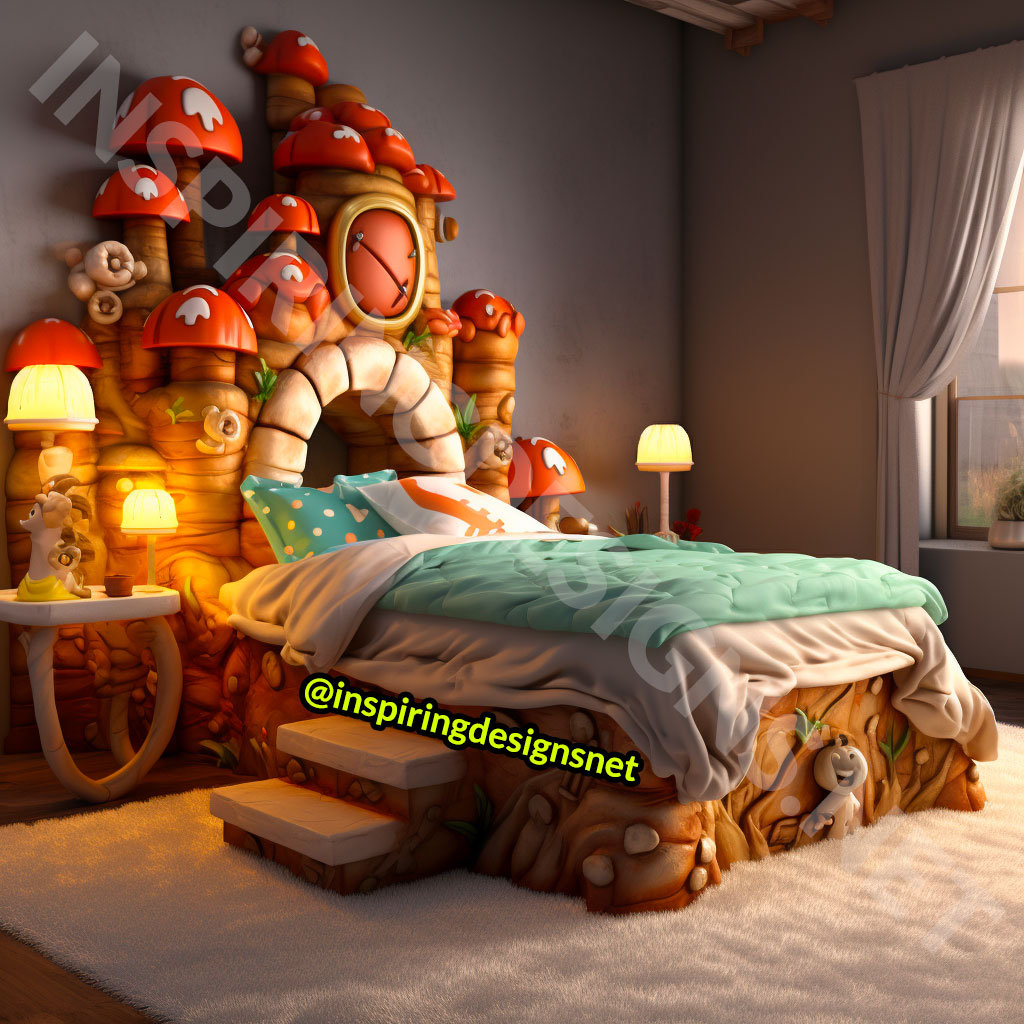 Okay, okay, the golden coin question – how much does one cost? Well, considering they're a combo of art, nostalgia, and pure Mario magic, they won't be as cheap as a few coins you'd collect in a level.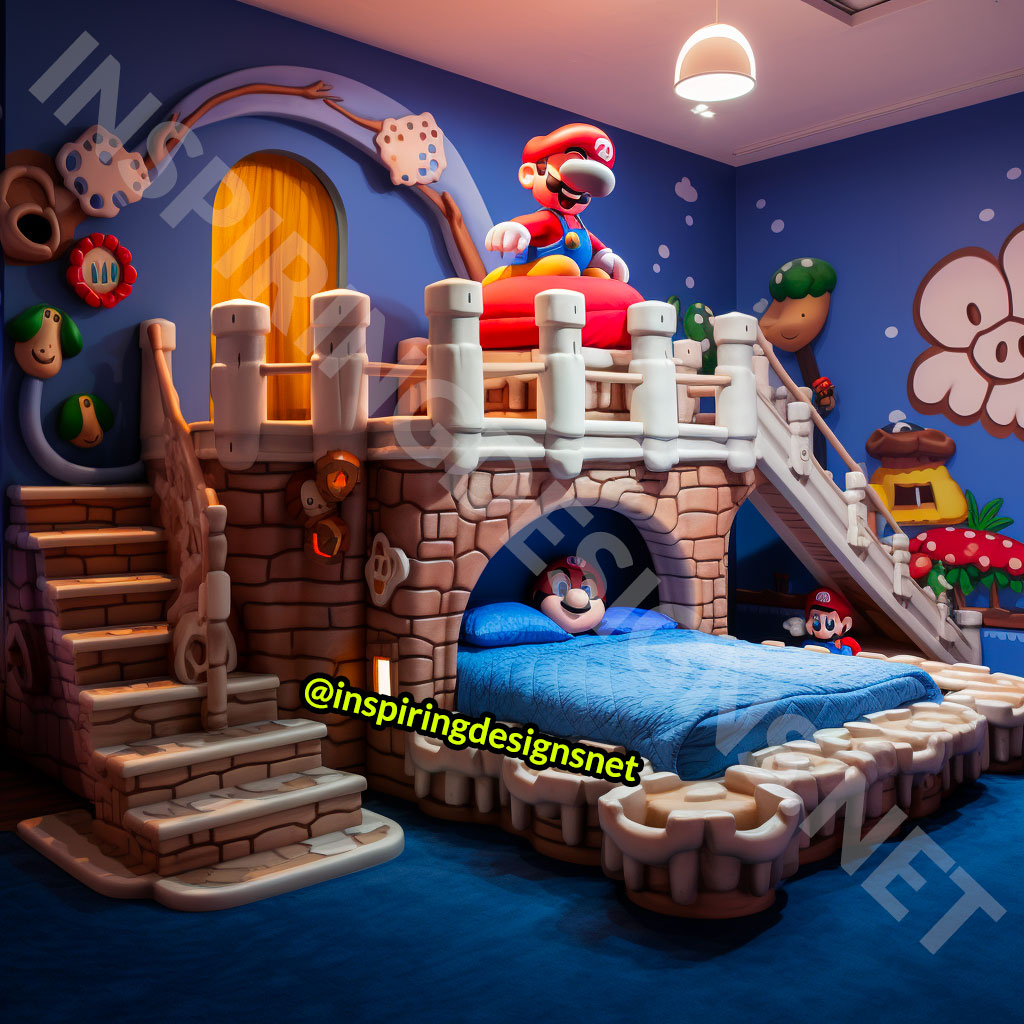 But imagine a local craftsman putting heart, soul, and hours into a bed—it's bound to cost a few thousand gold coins at the least.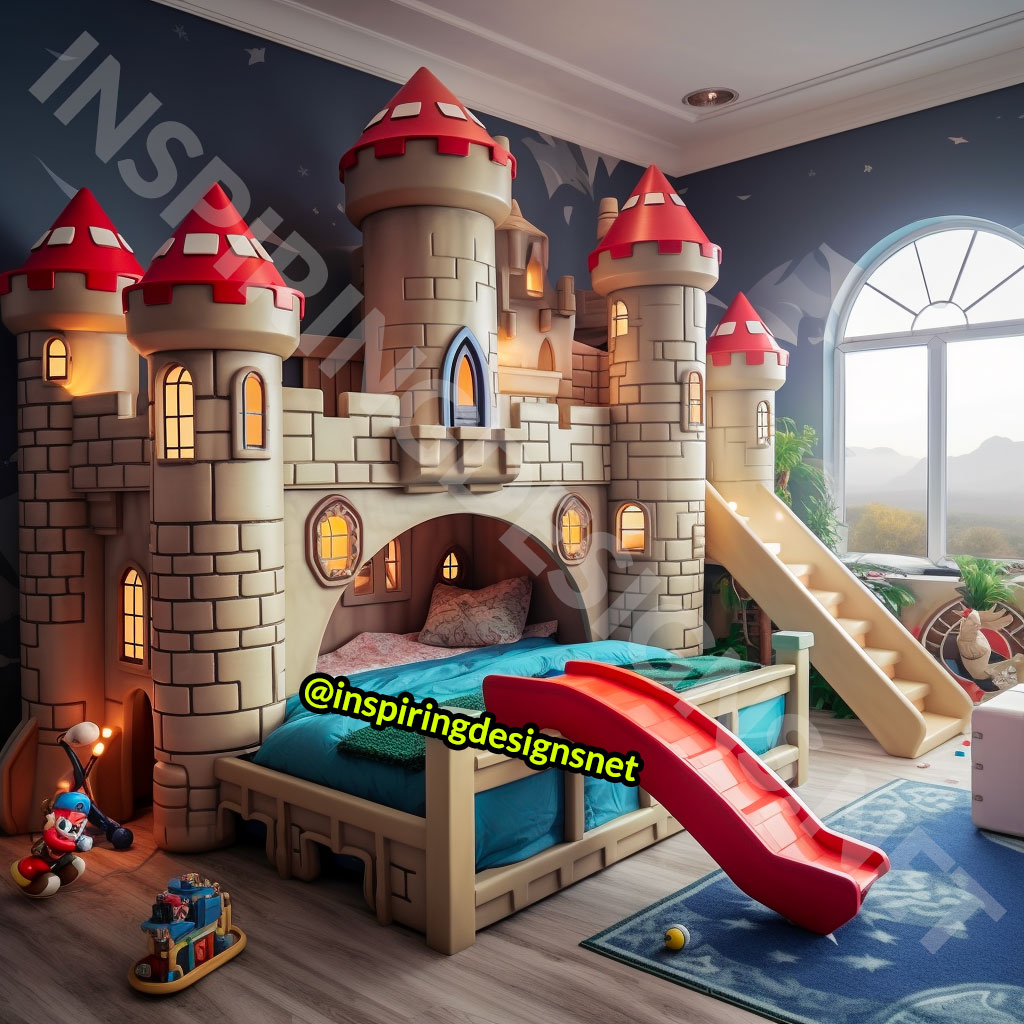 So, for every kid and kid-at-heart who's ever longed to merge the real world with the world of Mario, here's your ticket.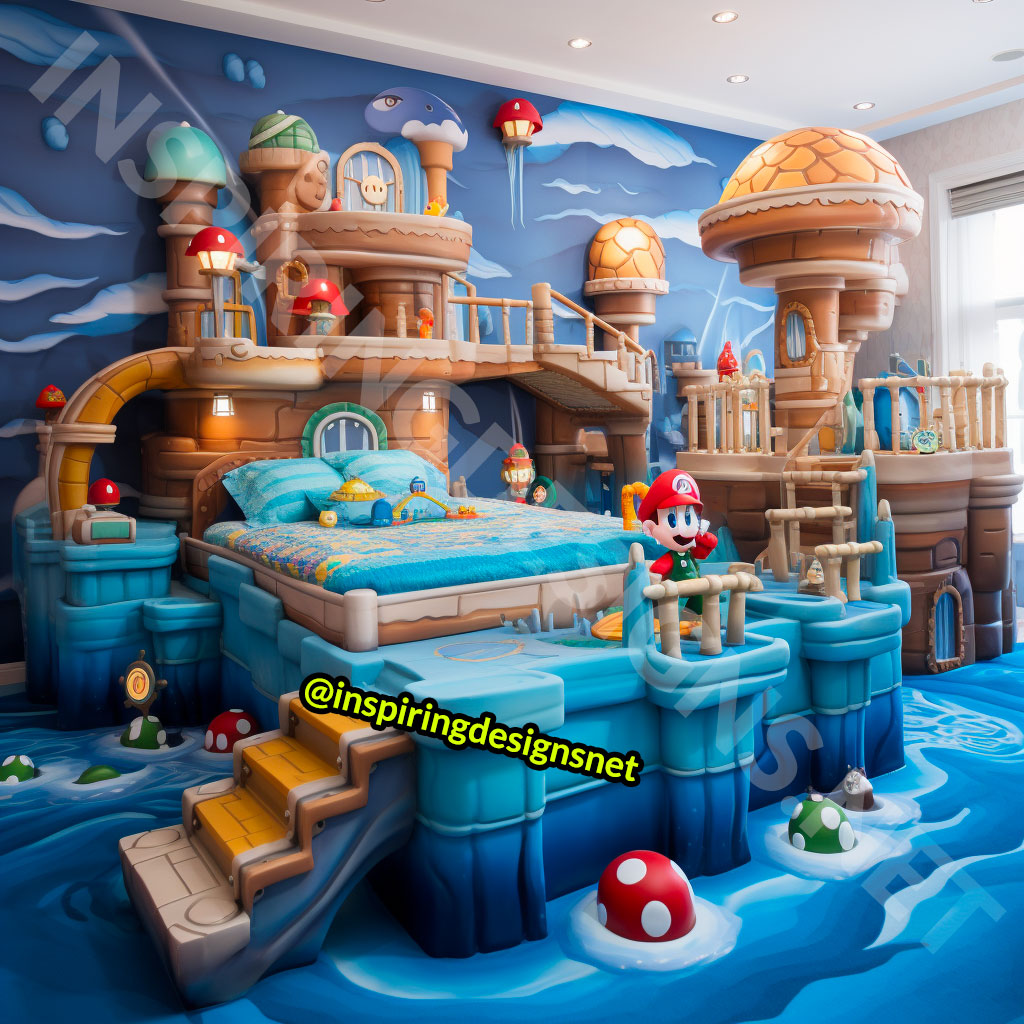 A bed that's not just a bed, but a portal to the most legendary gaming universe ever. Sweet dreams, Mario lovers! And who knows, with a bed this magical, maybe you'll dream up the next big Mario adventure!