Step right up, forest friends and city slickers alike! Ever wanted the magic of the ancient tree of life keeping watch over your nightly escapades? How about a wink of whimsy at bedtime, when the world slips away and dreamscape takes over? Good news! The nightstand of your wildest, woodland dreams is here.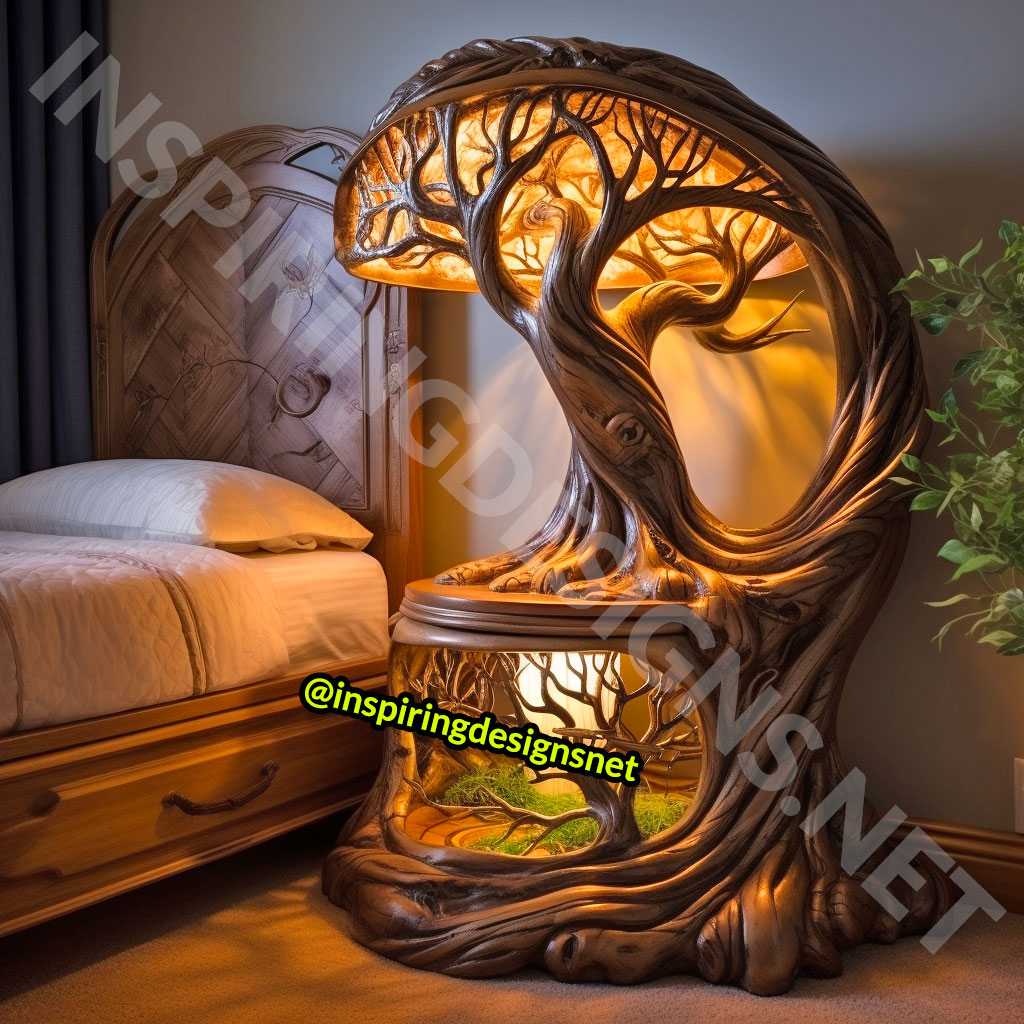 Imagine the embrace of Mother Nature every time you reach for that glass of water or the latest page-turner novel.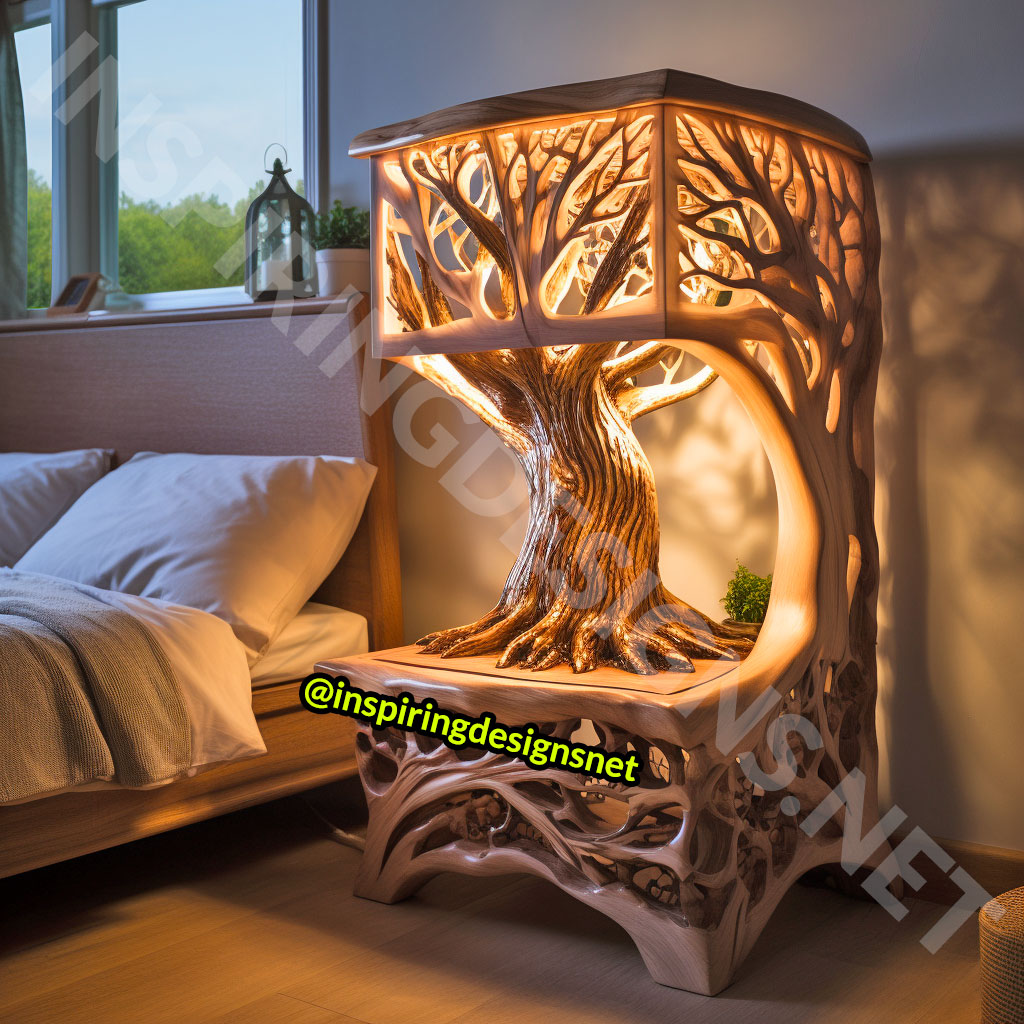 Each of these nightstands tells tales of towering oak, marvelous maple, charismatic cherry, mysterious mahogany, tantalizing teak, captivating cedar, and more! That's right – these trees have given their all to stand sentinel by your side.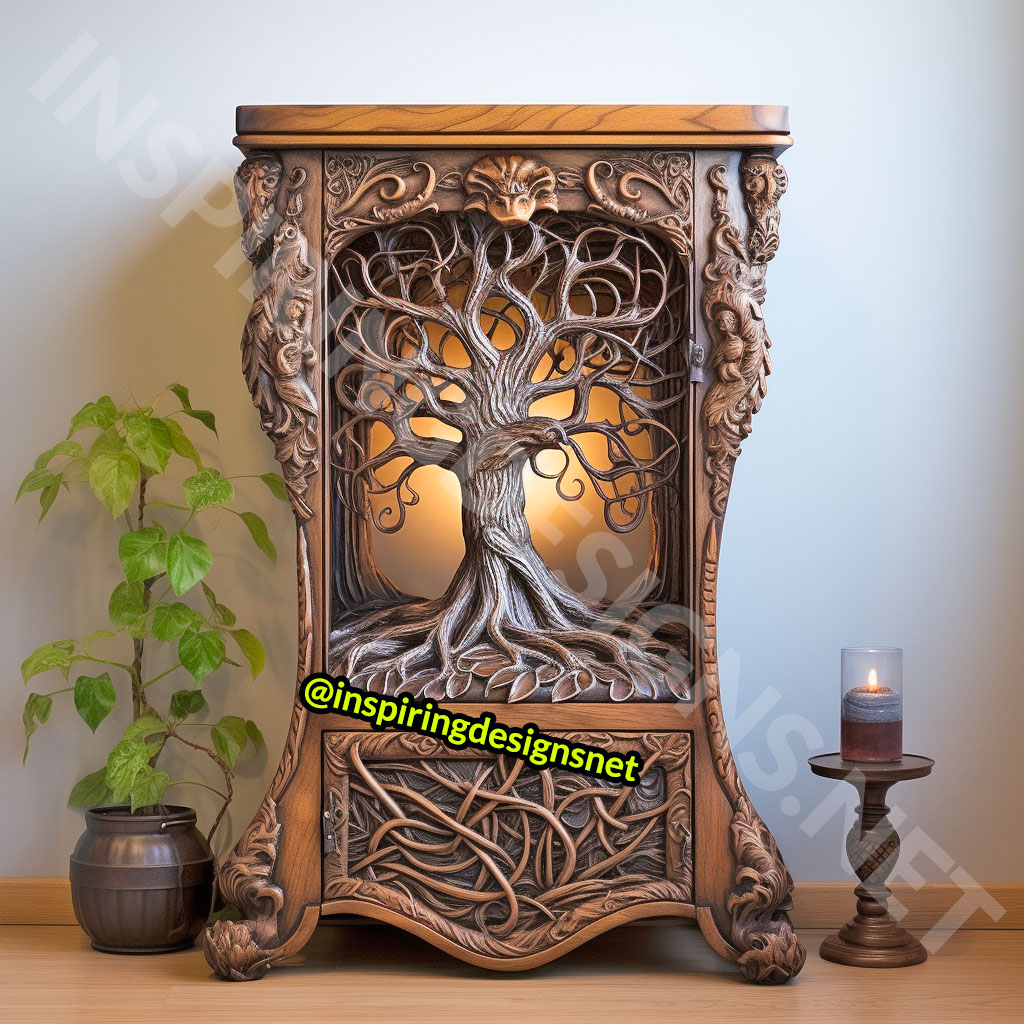 For all the tree huggers and nature enthusiasts, behold the magic! They say every tree has a story, but now every tree is a story. On your bedside.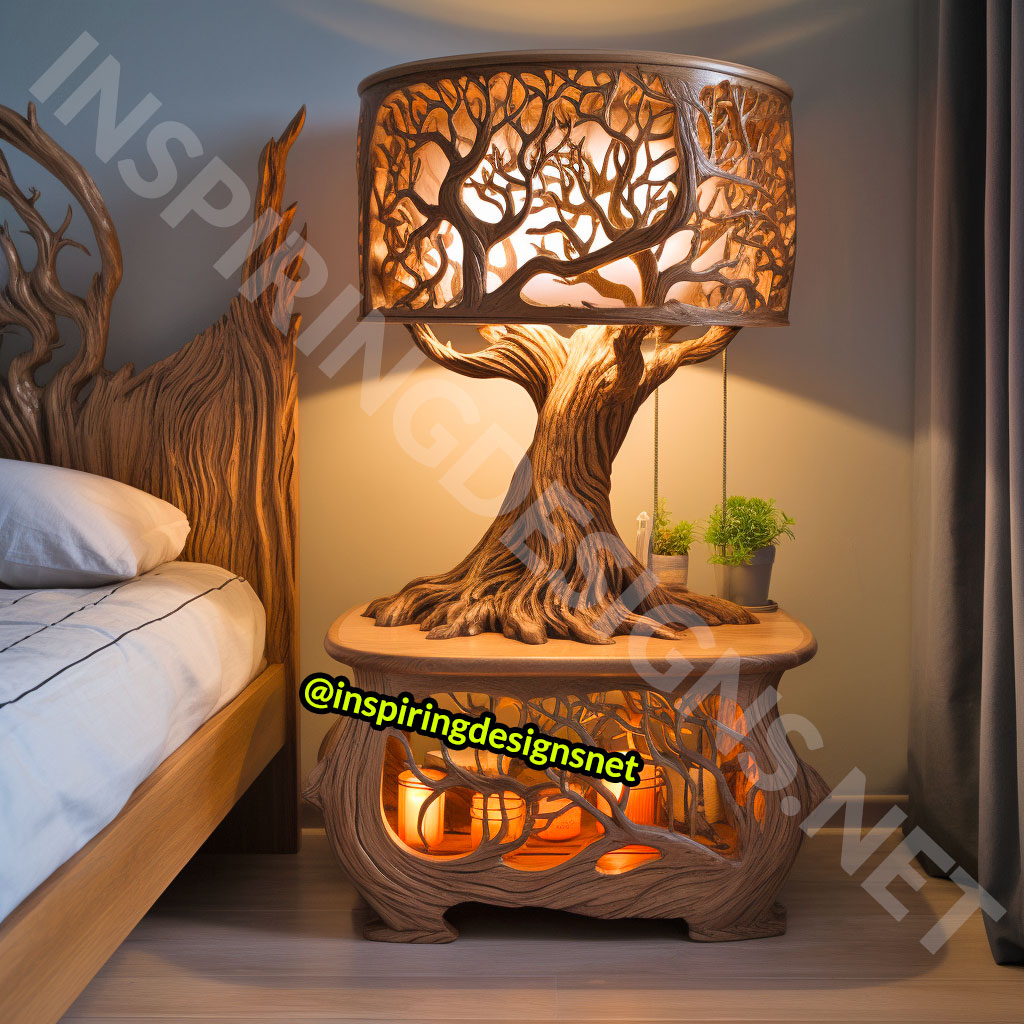 Oh, did we mention storage? Because yes, it's not just about the aesthetic. Below the table's pristine surface, you'll find a treasure trove of space.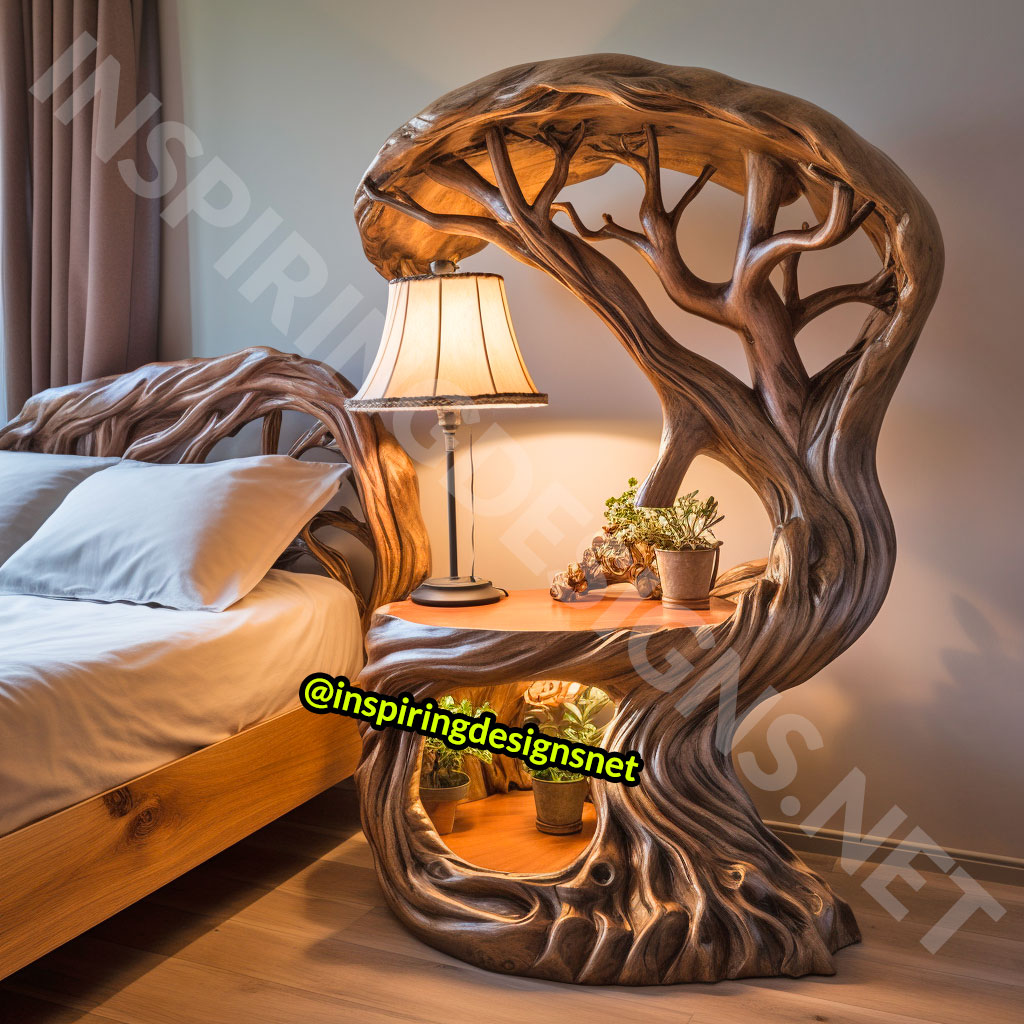 Perfect for those midnight snack stashes or maybe your collection of acorns? We're not here to judge.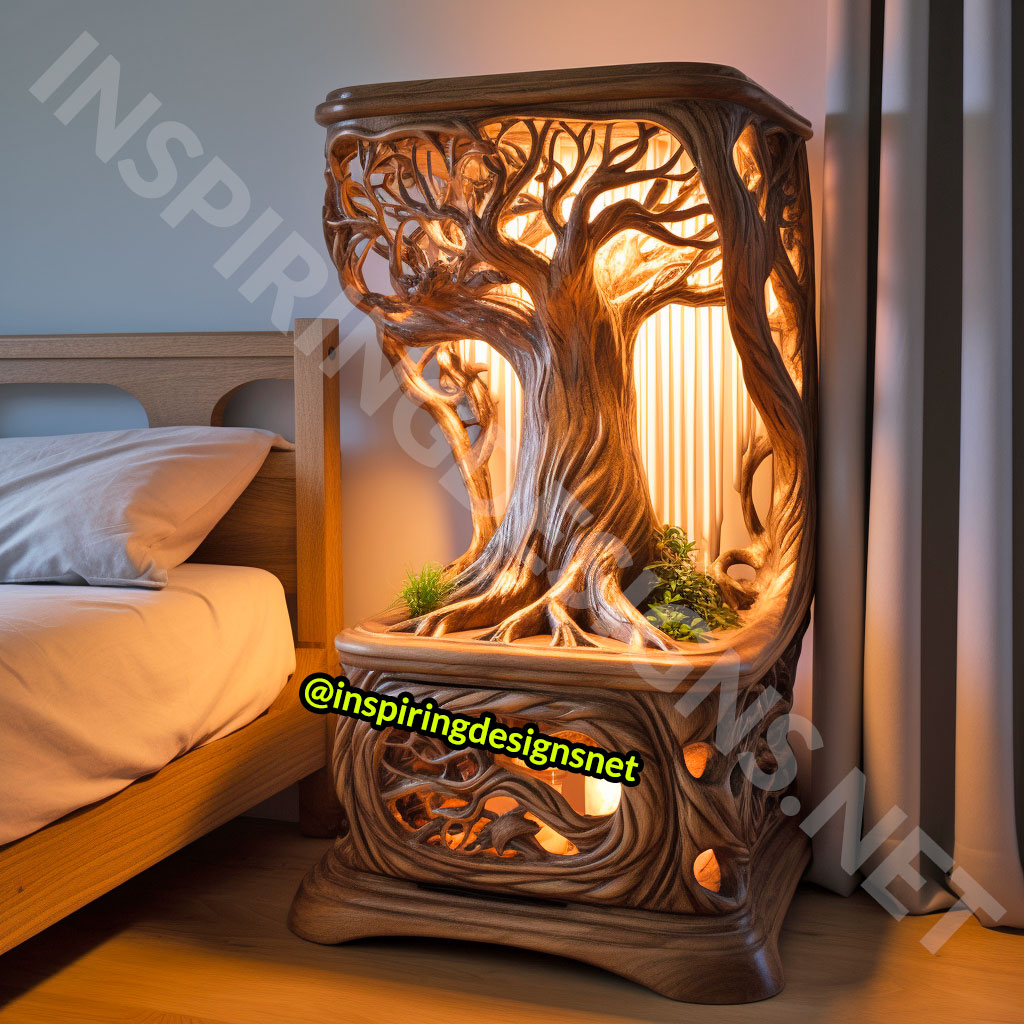 Now, hold onto your hats, because here comes the glittery bit. Night light, who? These tables come equipped with built-in luminescence.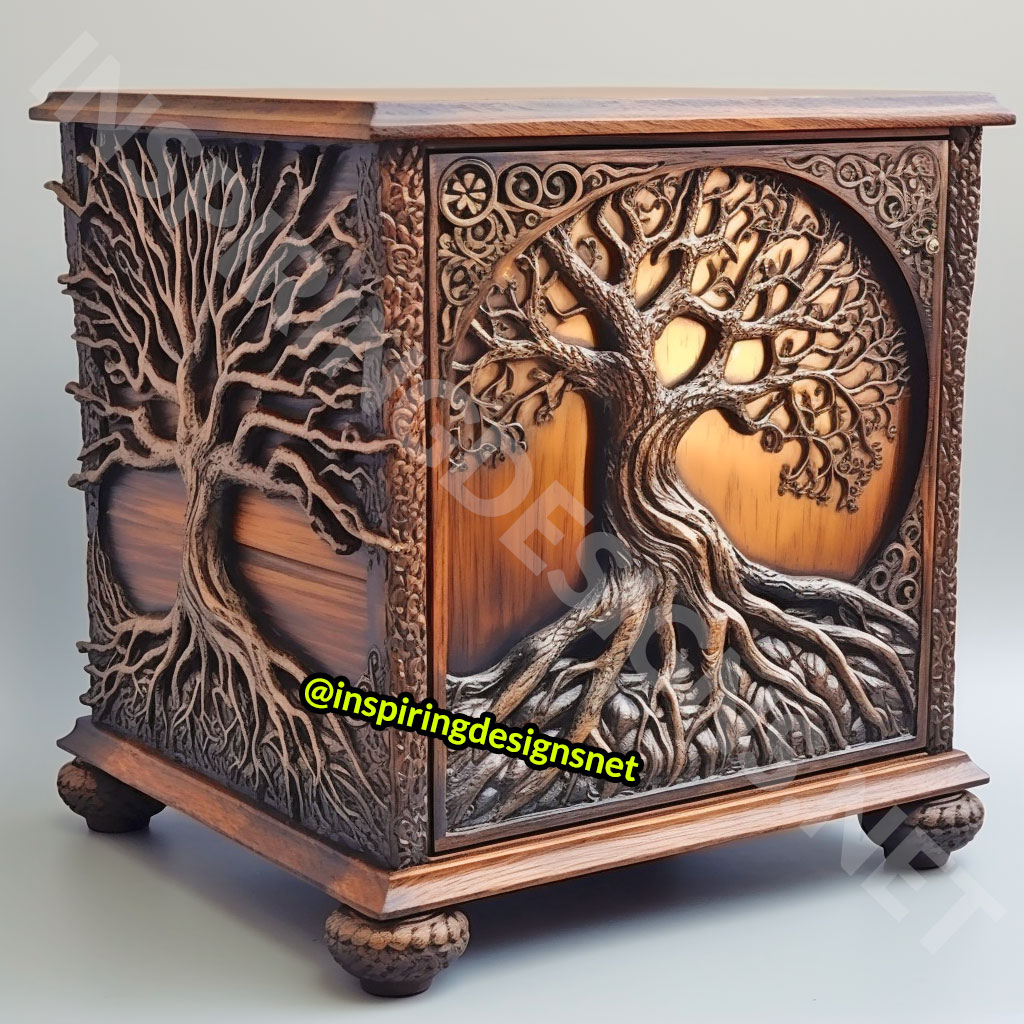 Darkness stands no chance against the soft glow that emerges from the storage nooks and crannies.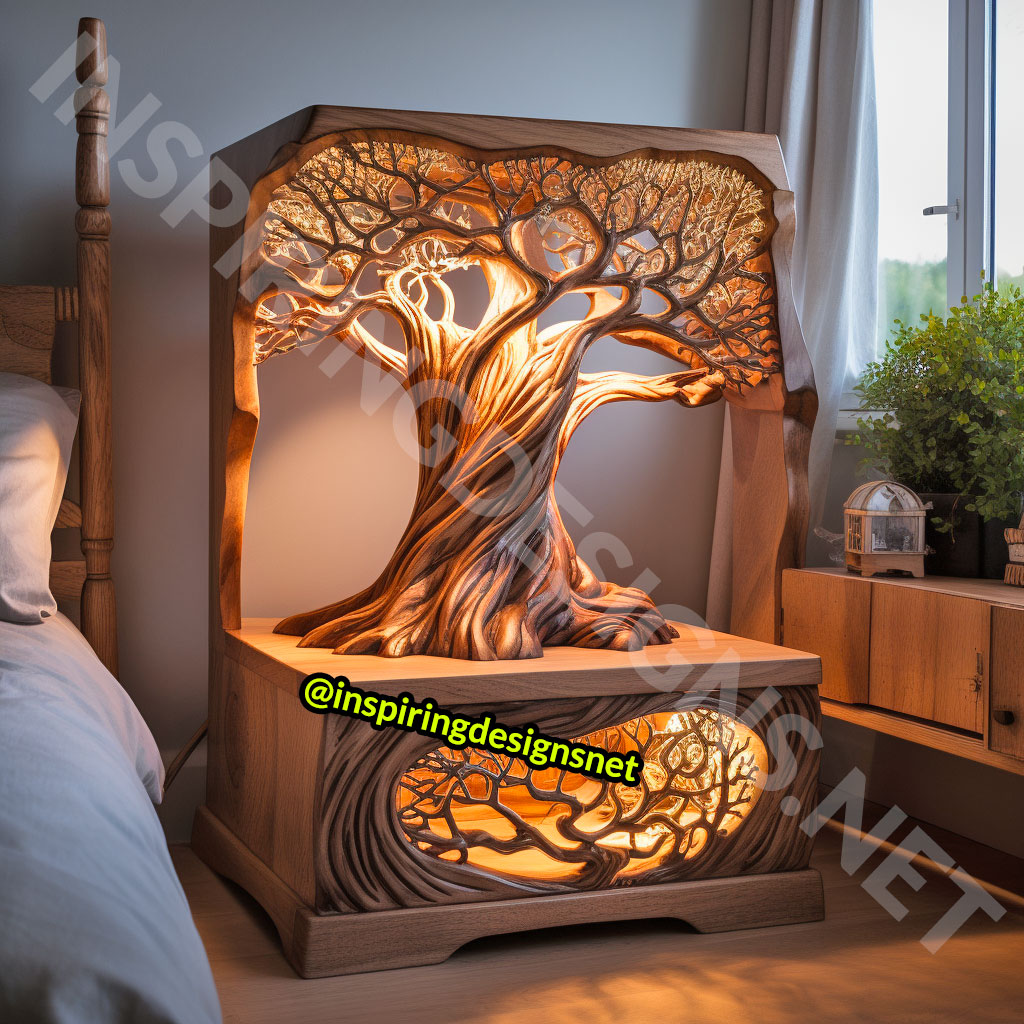 But wait… it gets better. Some of these darling designs have incorporated a light within the tree itself. Yes, imagine a warm, ambient glow cascading from the very heart of the tree.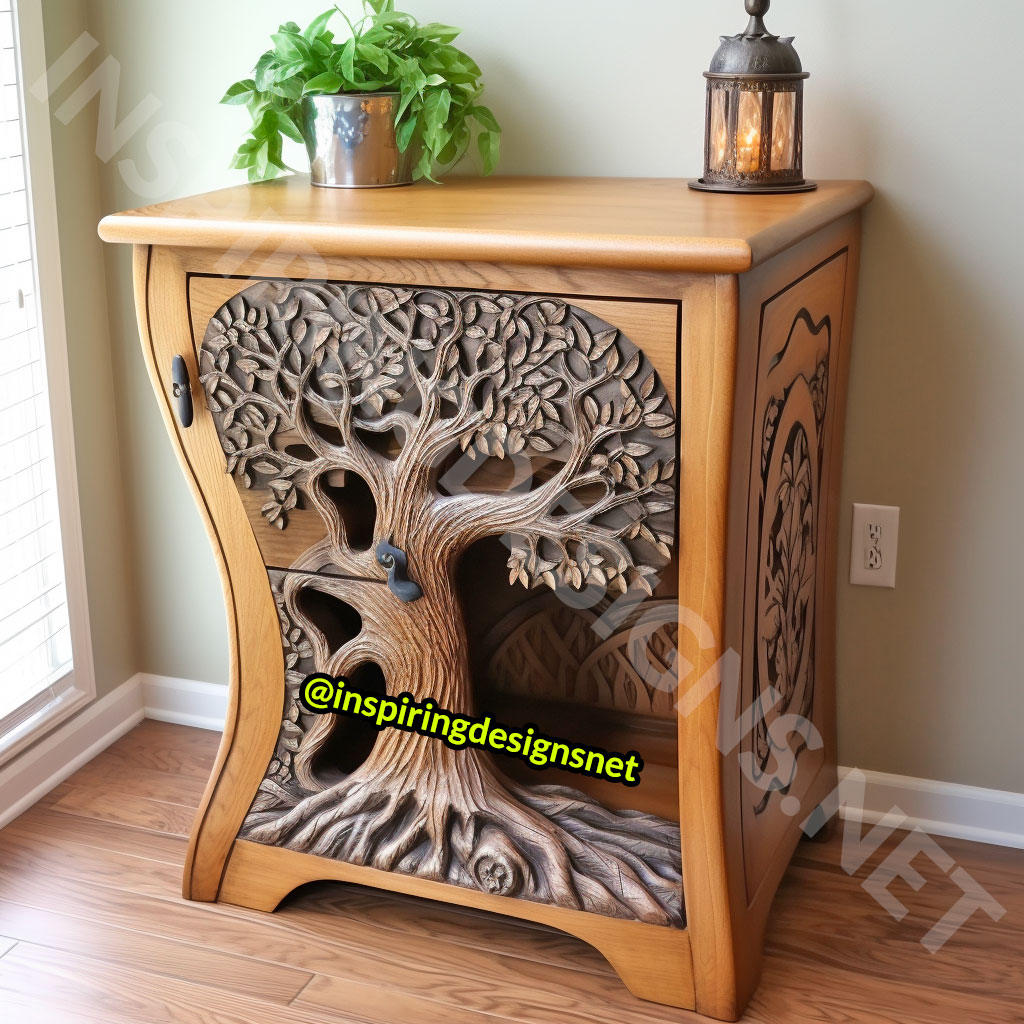 It's as if a fairy decided to make it her home for the night. Simply magical!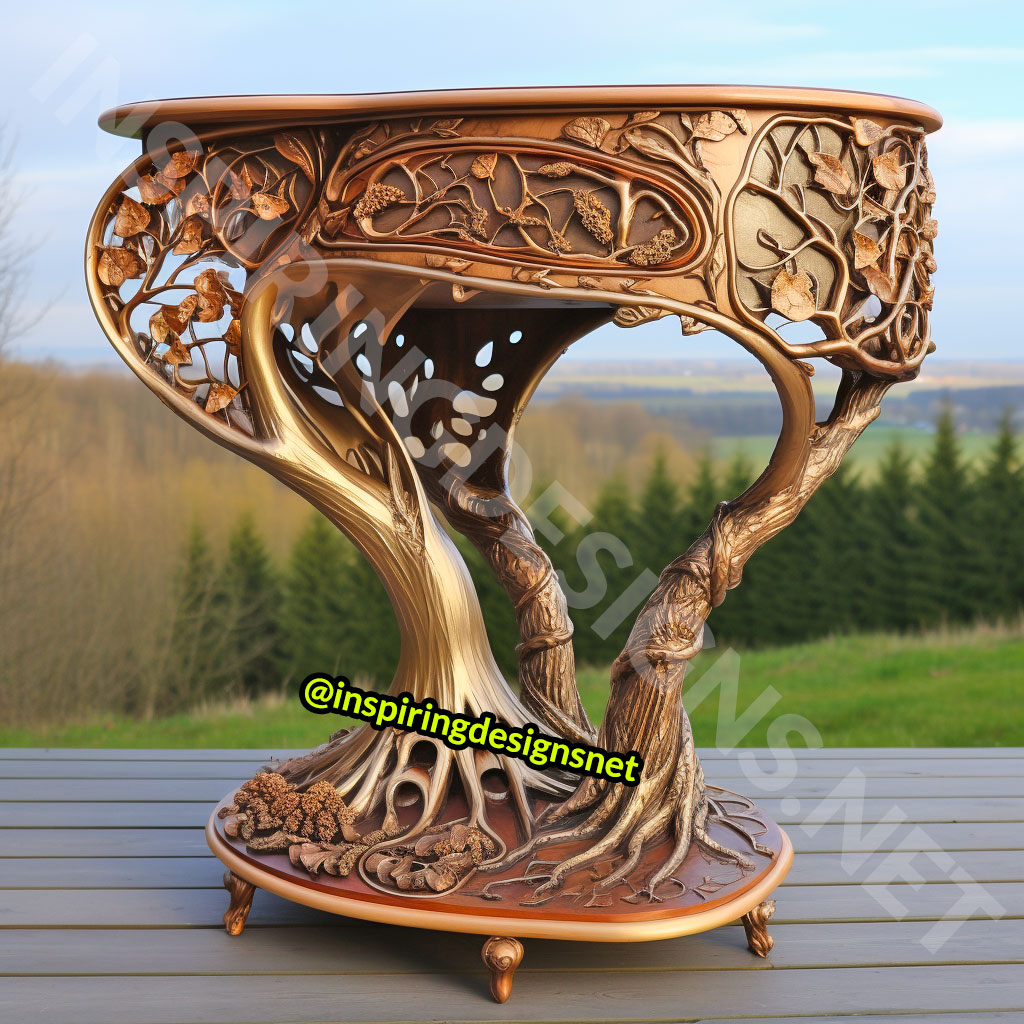 And you know that awkward moment at bedtime when you can't find the switch for your lamp? Fumble no more!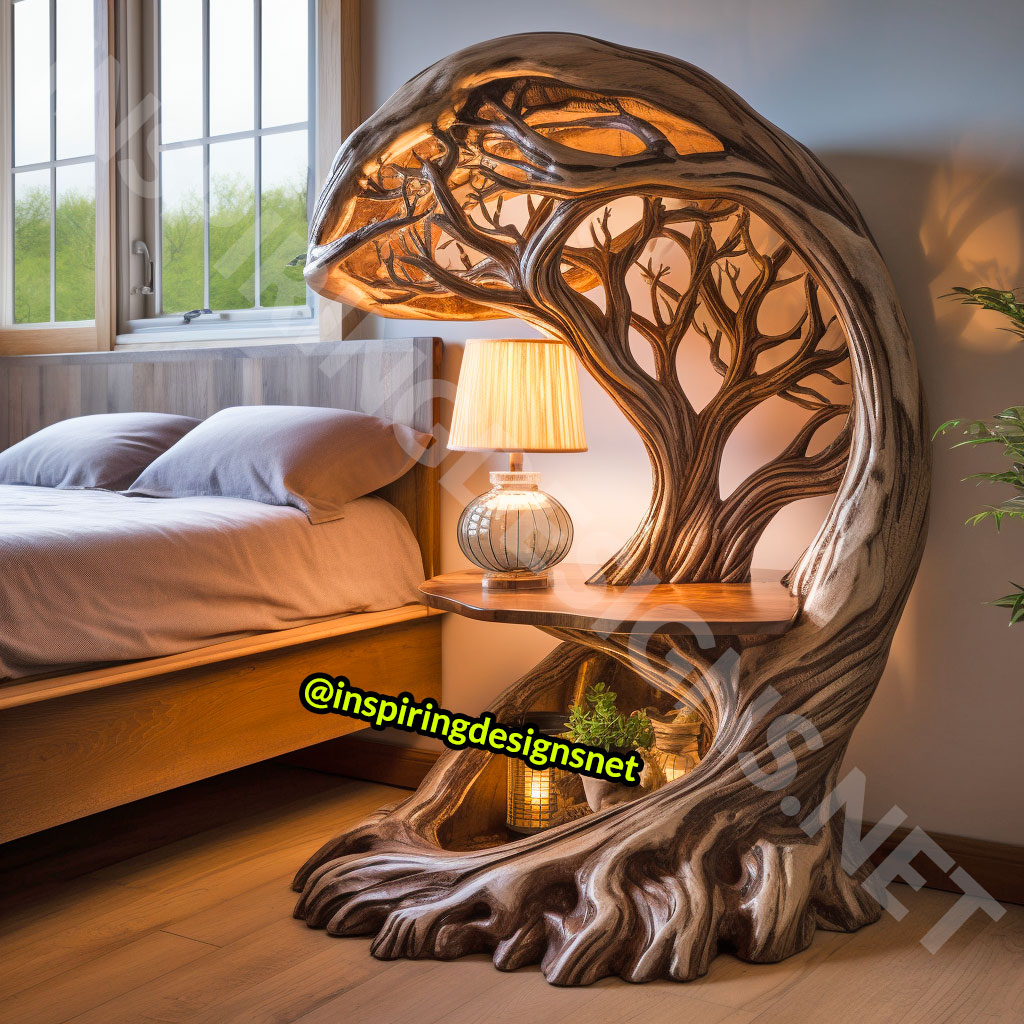 A conveniently placed switch (top or side, your choice!) is all set to bathe your room in the softest radiance. No more toe stubs, promise!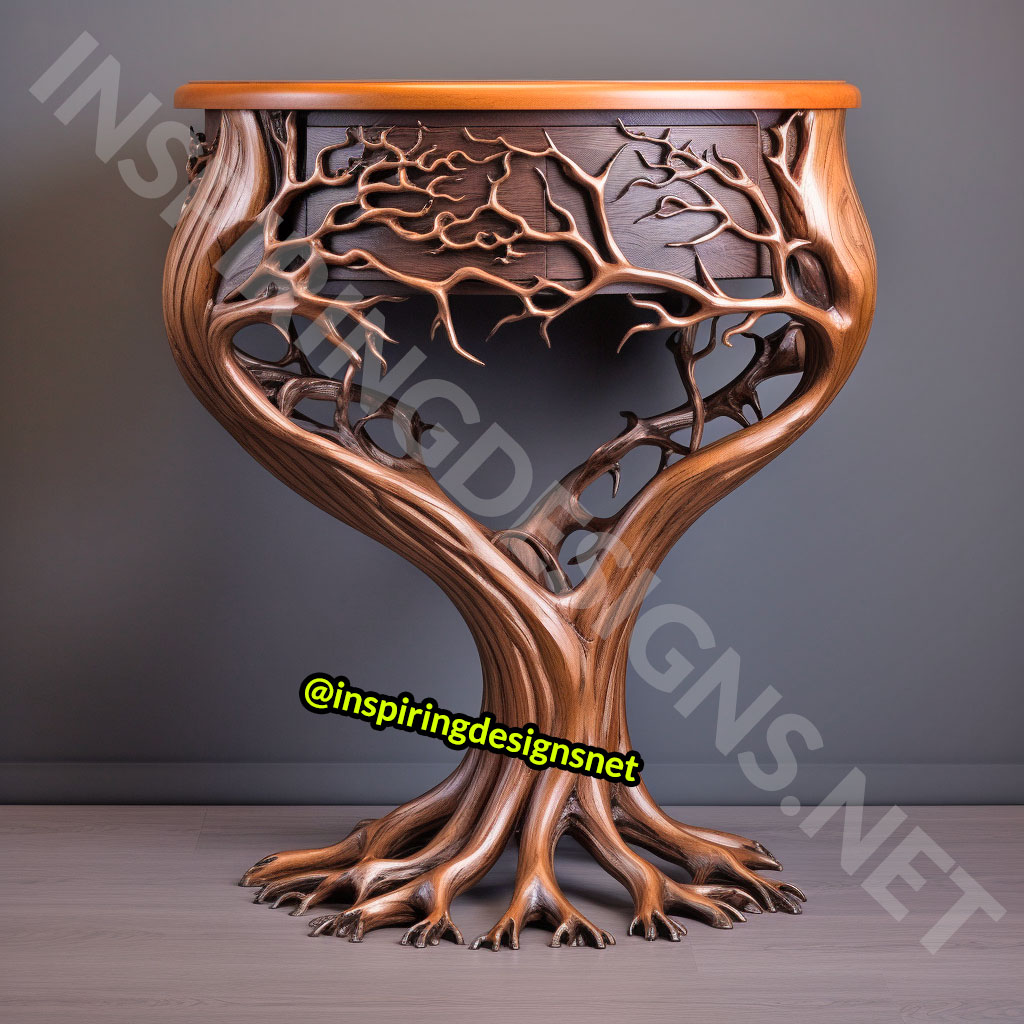 A little birdie (or maybe it was a squirrel) told us that these tables have turned more than a few heads. An immediate conversation starter, you say?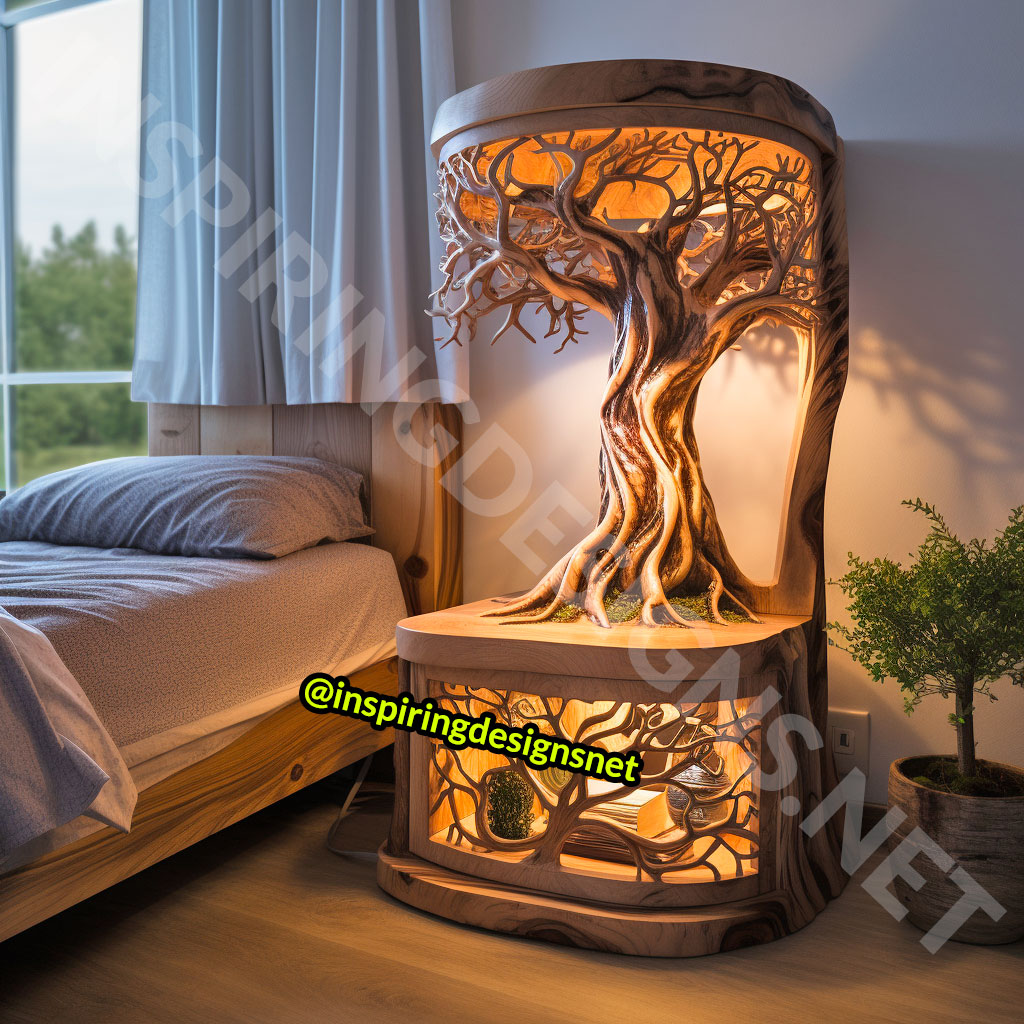 Why, of course! Expect all your guests to gather 'round, eyes wide, eager to hear the story behind your extraordinary nightstand.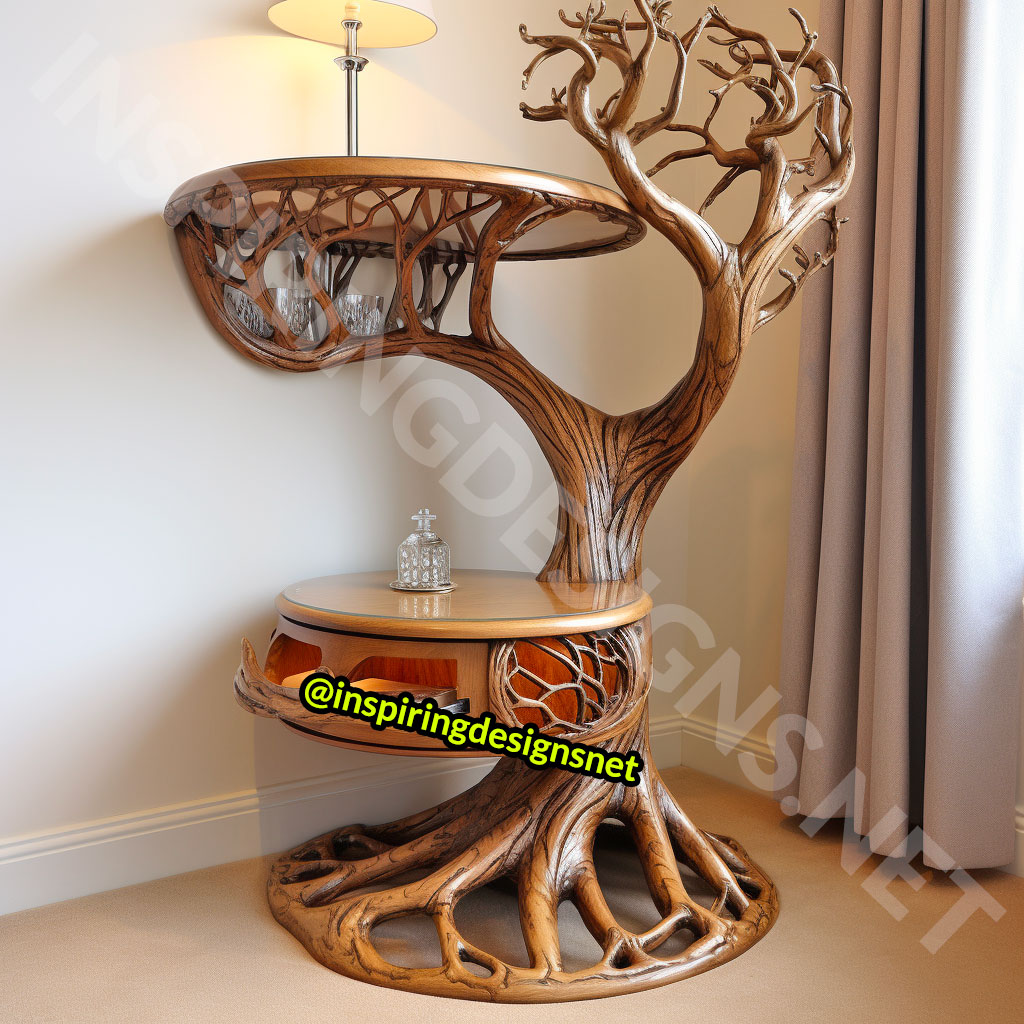 And for those wondering about the scale of grandeur – these tables range from a nifty 3 feet to an impressive 6 feet in height.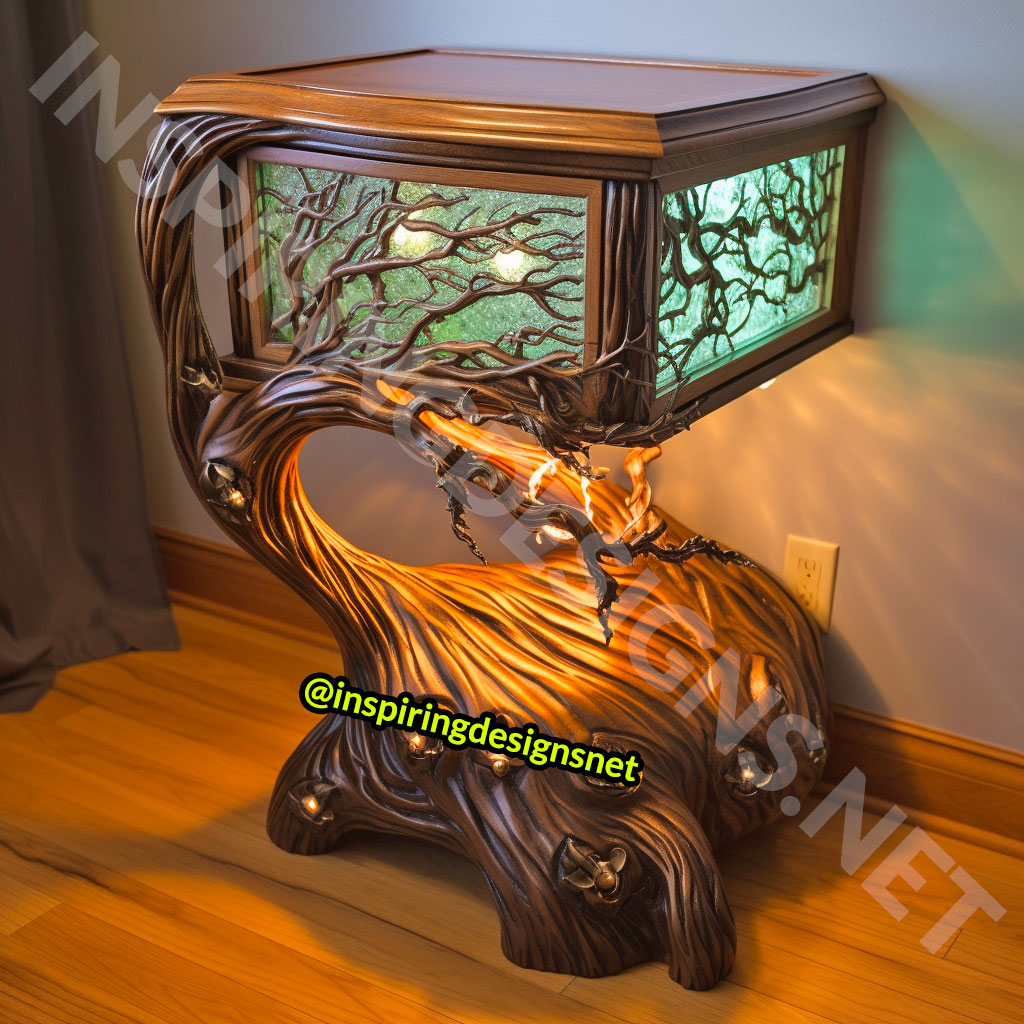 Quite the towering beauty to grace any bedside. Because let's face it, no matter where you live, everyone could use a touch of enchanted forest in their lives.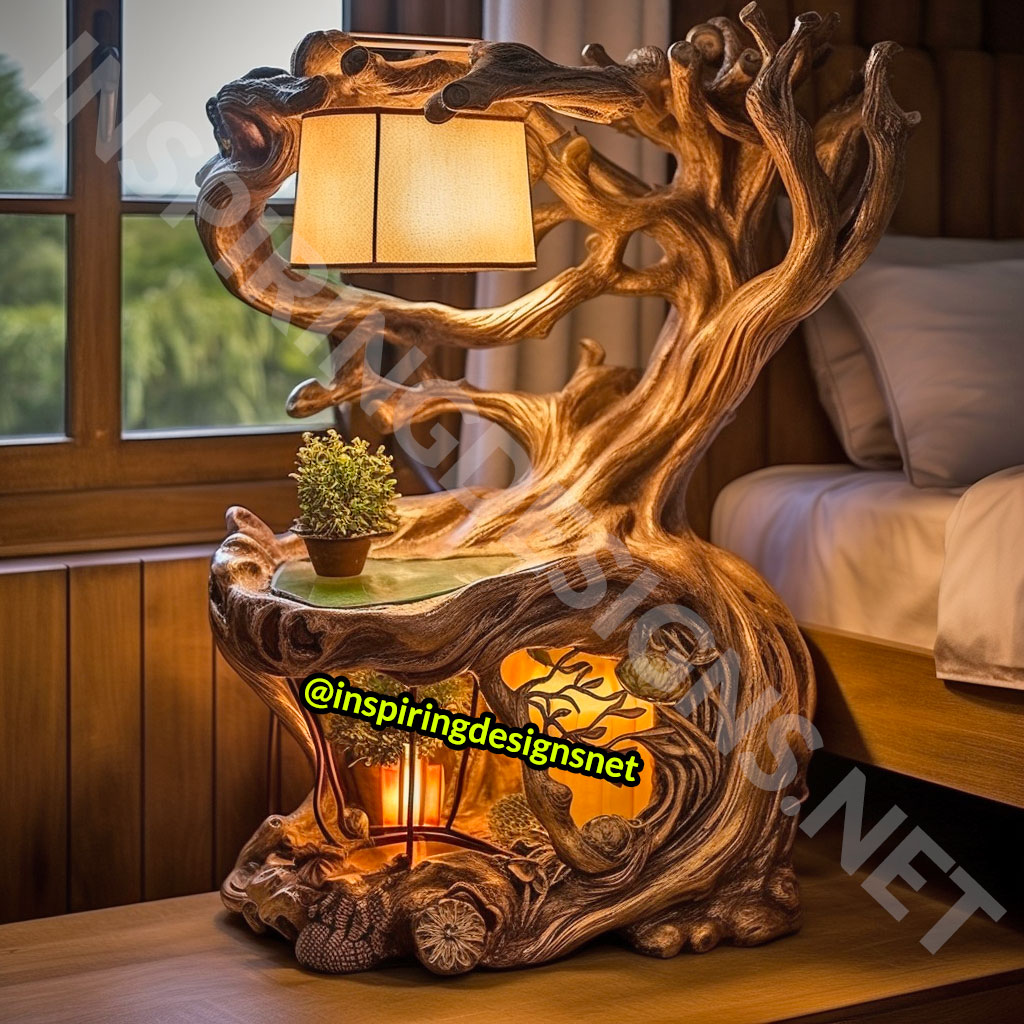 But now, the pièce de résistance – every single nightstand table is its own universe, its own story. No two creations are alike.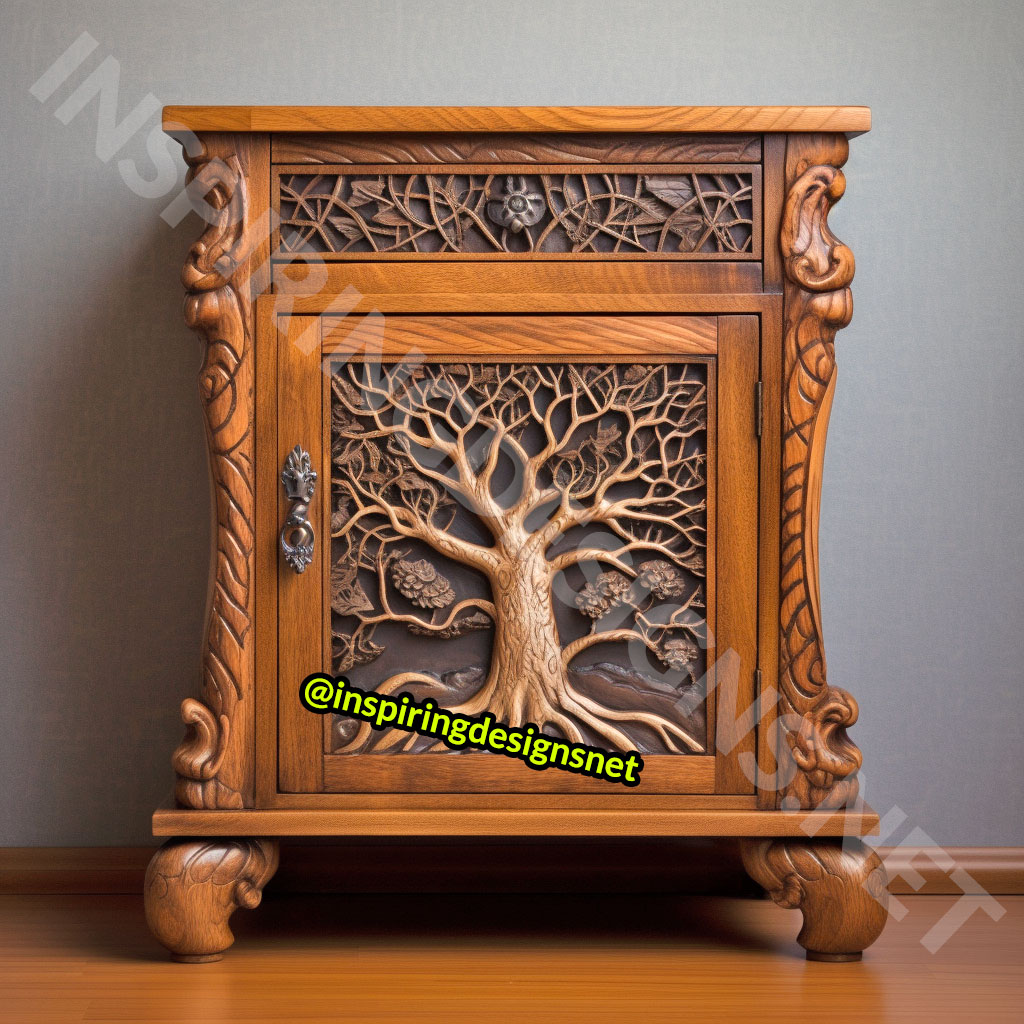 So, every time you purchase, you're securing a one-of-a-kind piece of art. Think of it as adopting a tree, but chicer.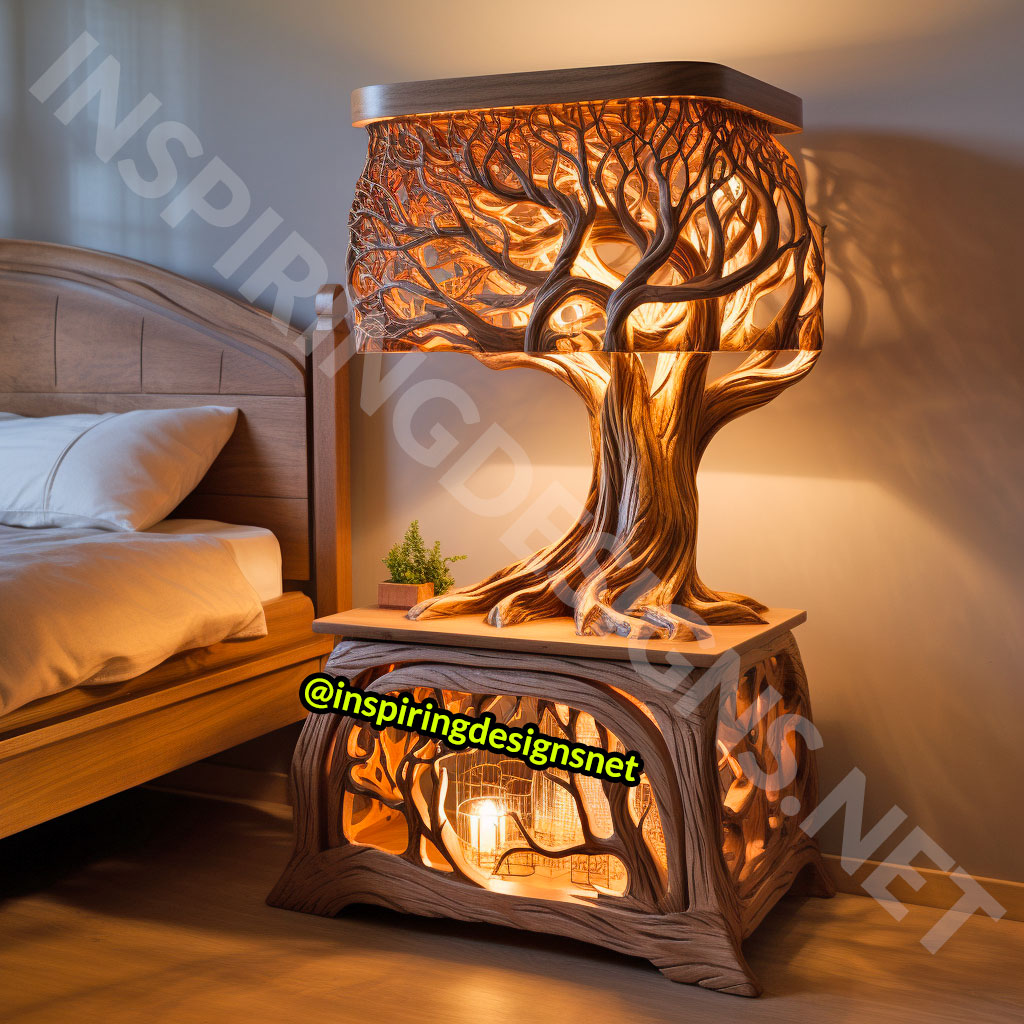 Can't you just picture it? As the world outside slows and sleep beckons, your tree of life nightstand stands guard, a soft glow emanating from its heart.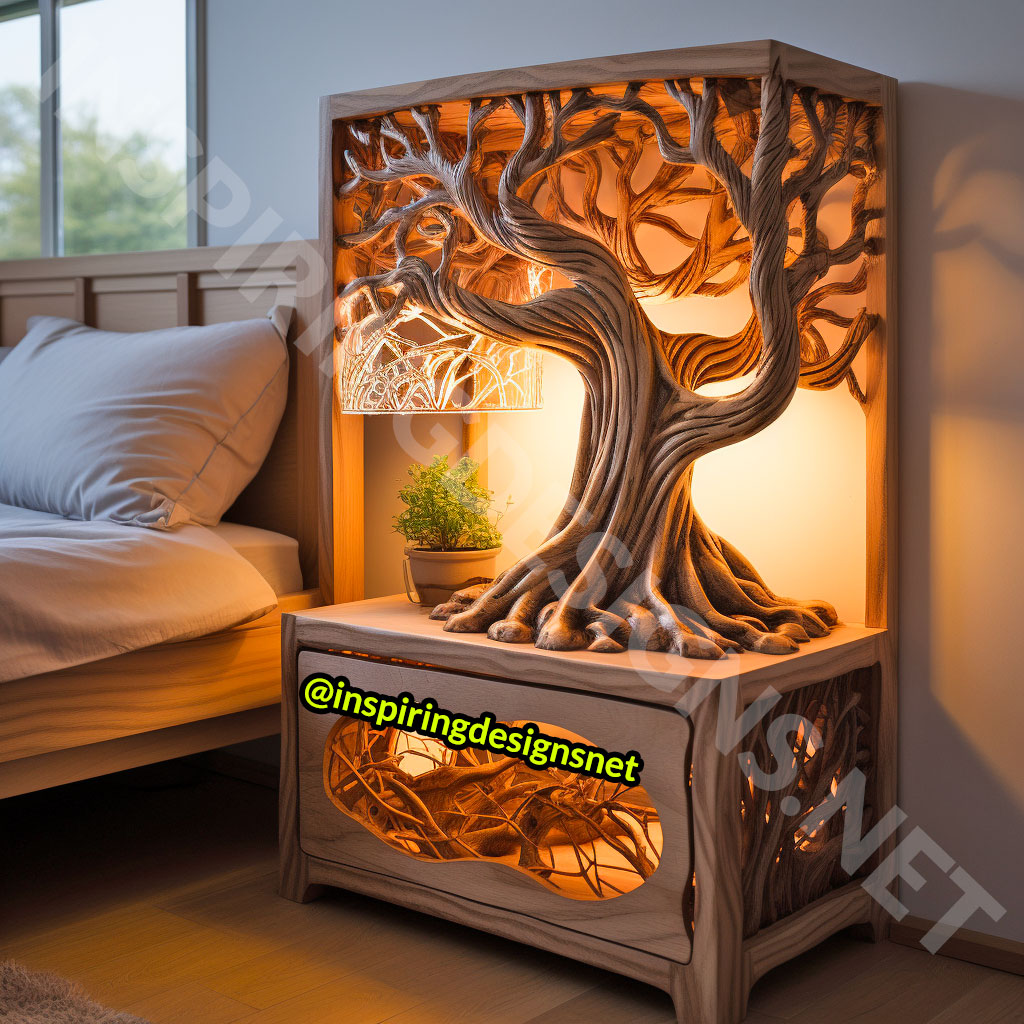 It's a reminder of the world's ancient beauty, and the never-ending cycle of life.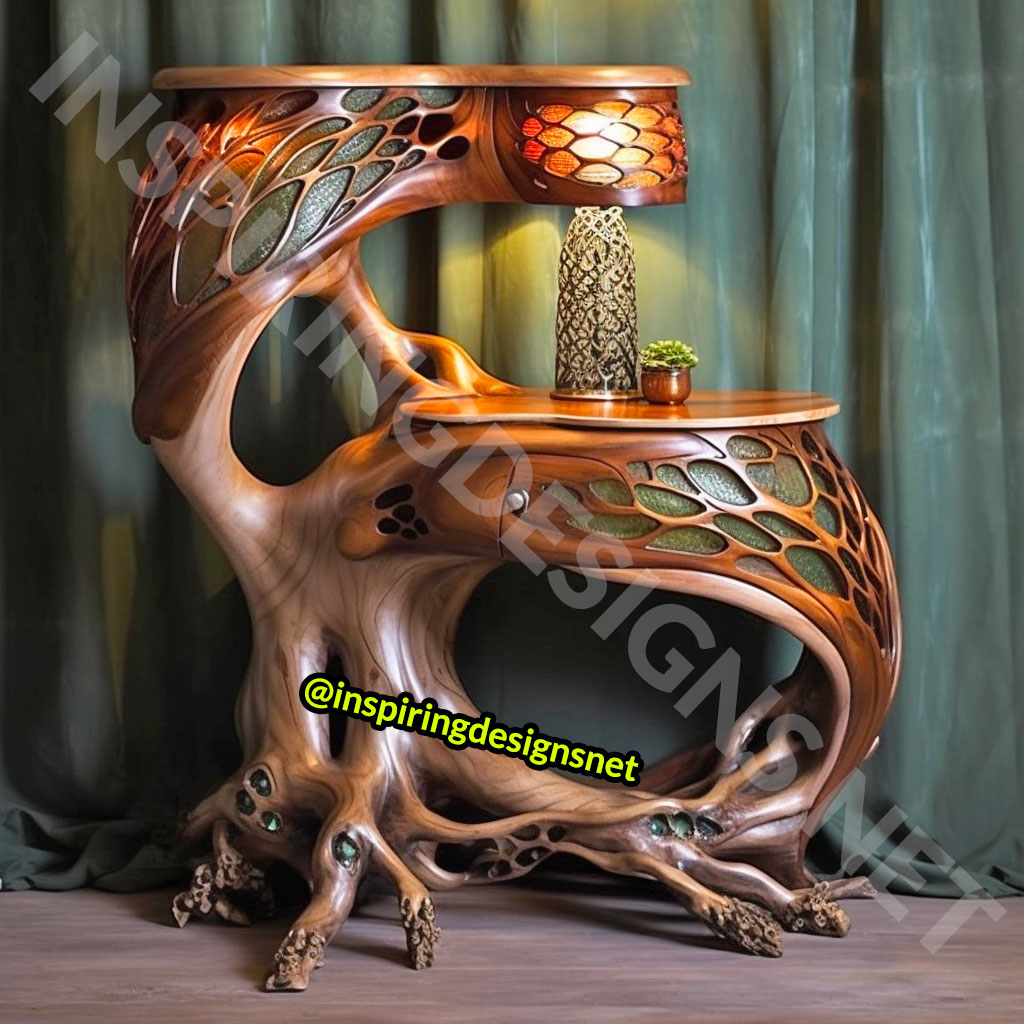 Now, while we can't promise that these tables have magical powers, one thing is for sure: you're never going to look at nightstands (or trees) the same way again.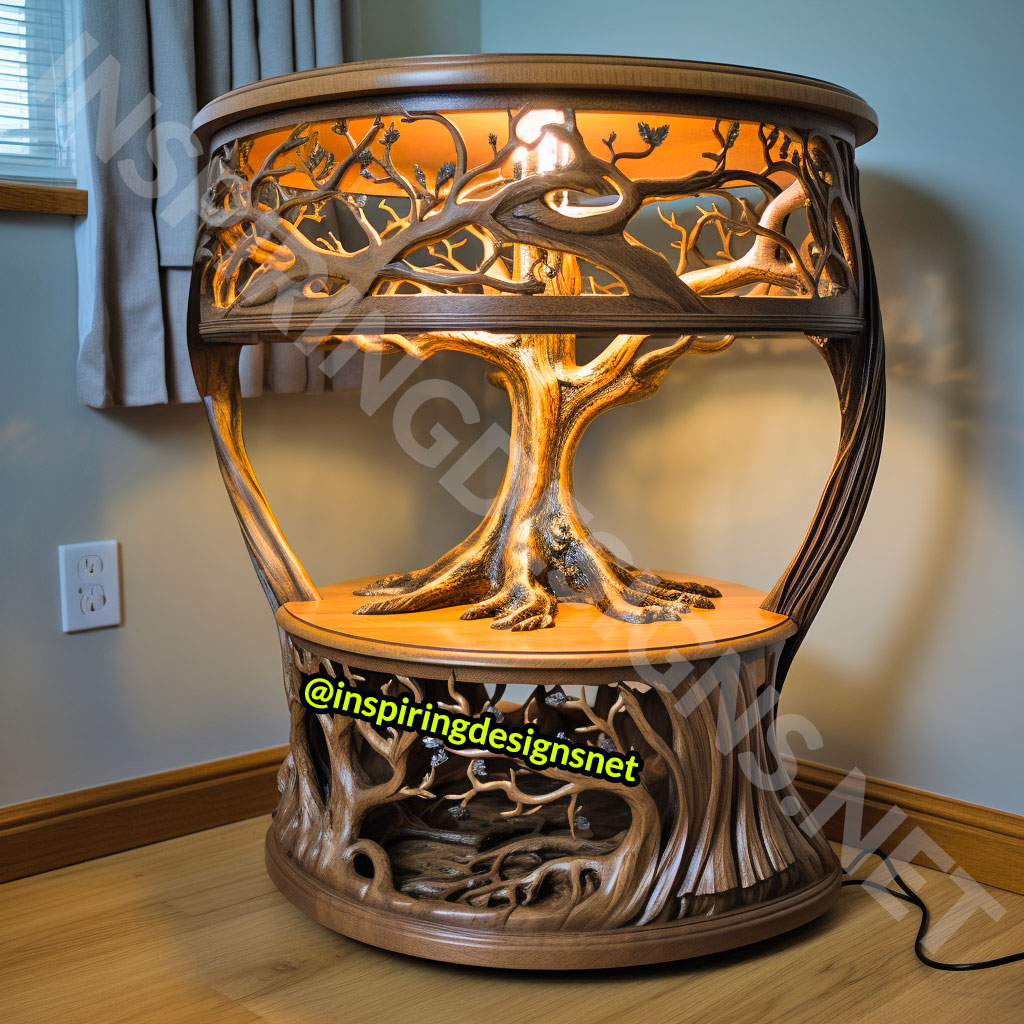 So, tree-t yourself (pun absolutely intended) and bring home a touch of forest fantasy tonight. Sweet dreams!