Ladies and gentlemen, boys and girls, welcome to a world where magic meets reality, where your bedtime tales spring to life and, hold on to your pillows, where your dreamland can be nestled between the branches of a sprawling tree.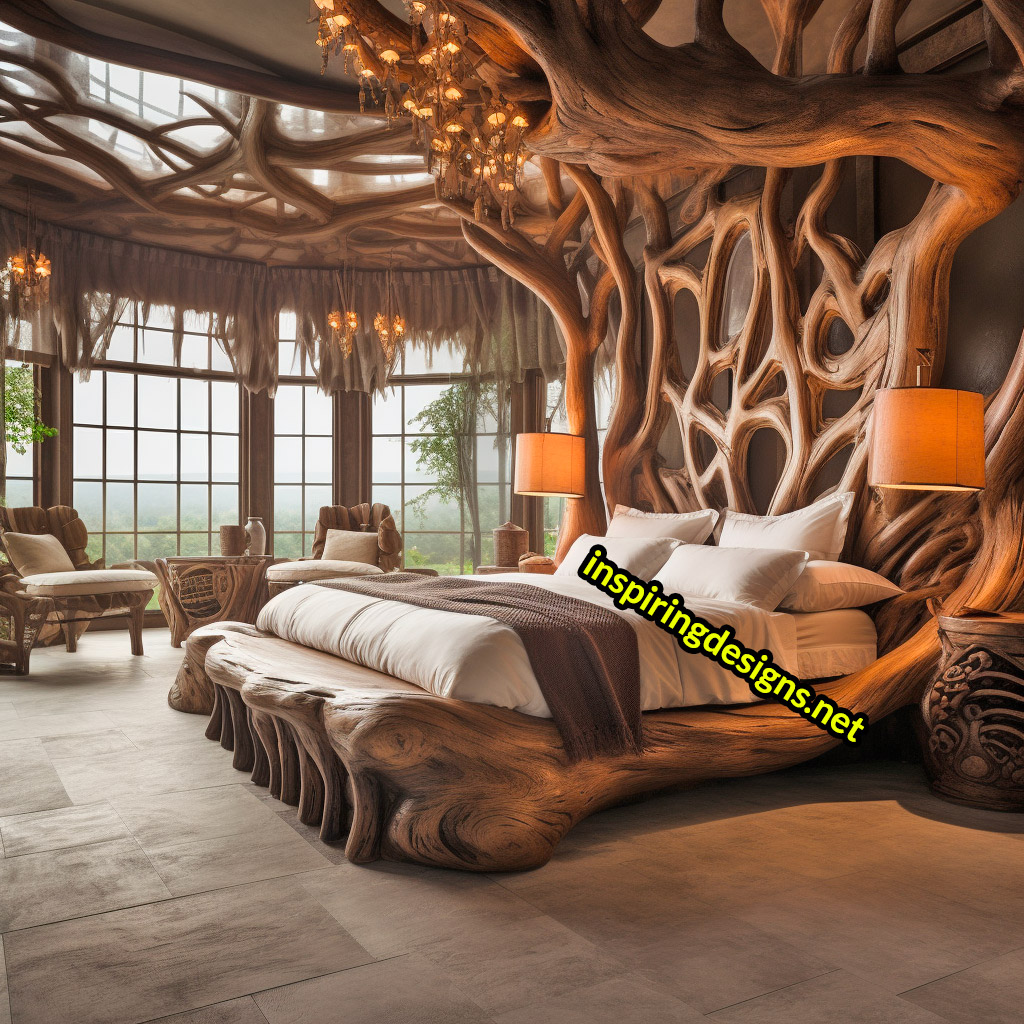 This isn't the fantasy spun by Mother Goose, this is the world of oversized bed frames designed to look like trees. A place where "bedtime" really does mean time spent in a bed that's out of this world!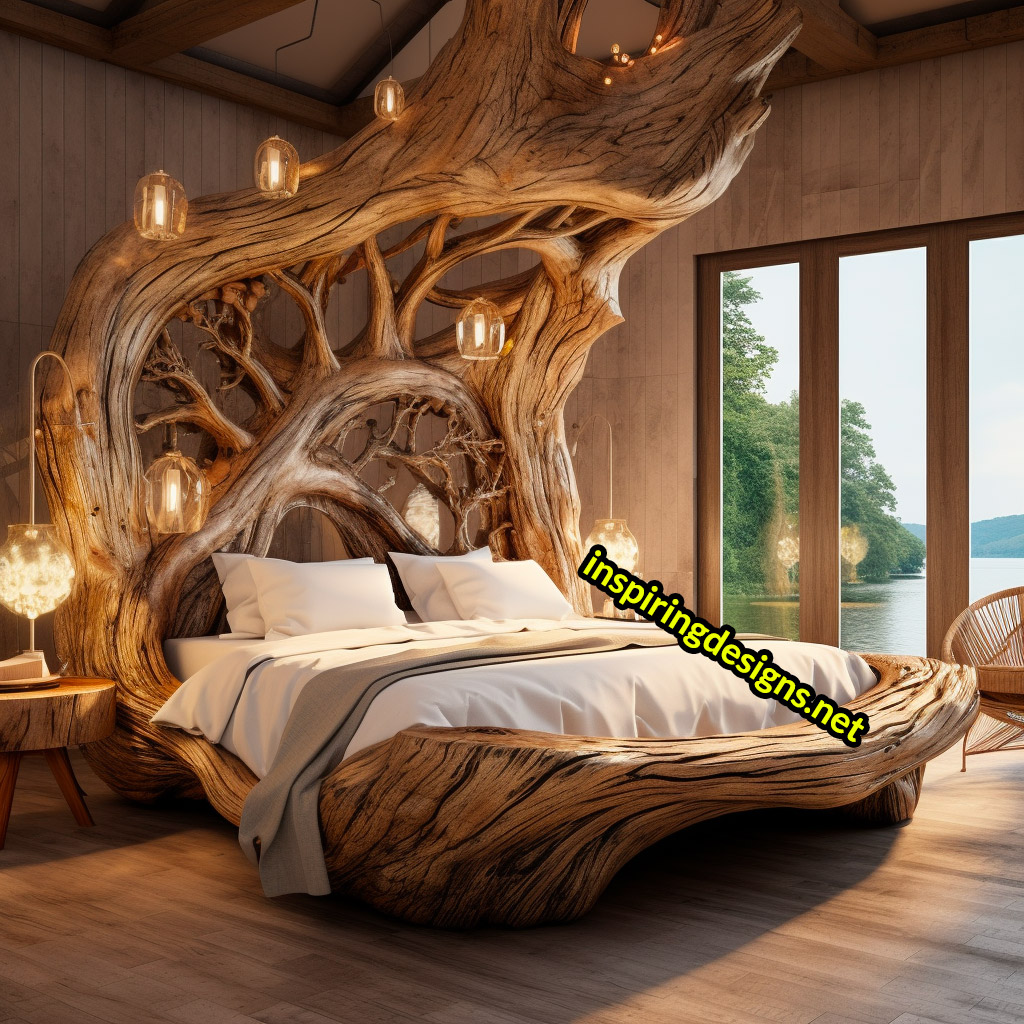 Imagine, if you will, a master bedroom graced with a queen or king-sized bed frame, meticulously handcrafted to mirror the intricate design of a mighty tree.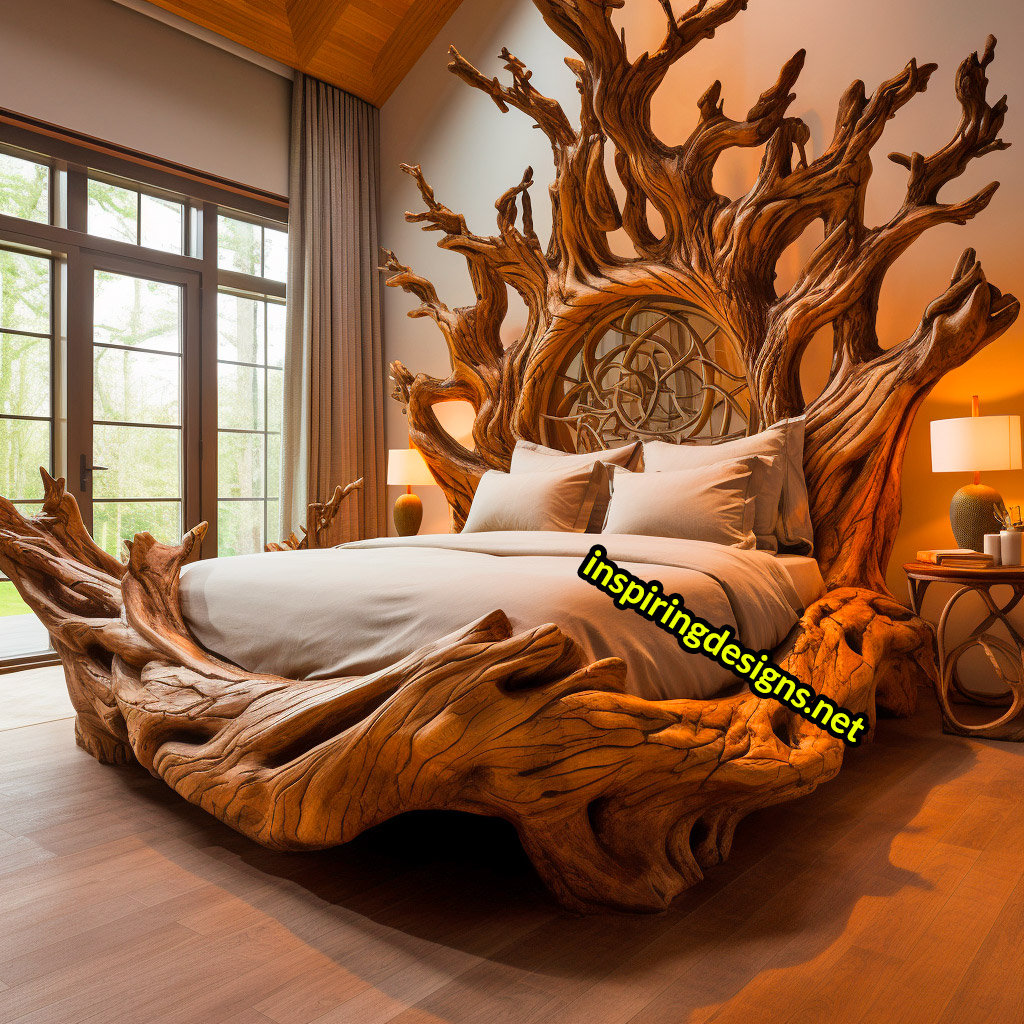 No mere simple carvings here, oh no. These wooden marvels mimic nature to a tee, no pun intended! Handcrafted by artisans, these designs take hundreds of hours to complete and the end result is nothing short of breathtaking.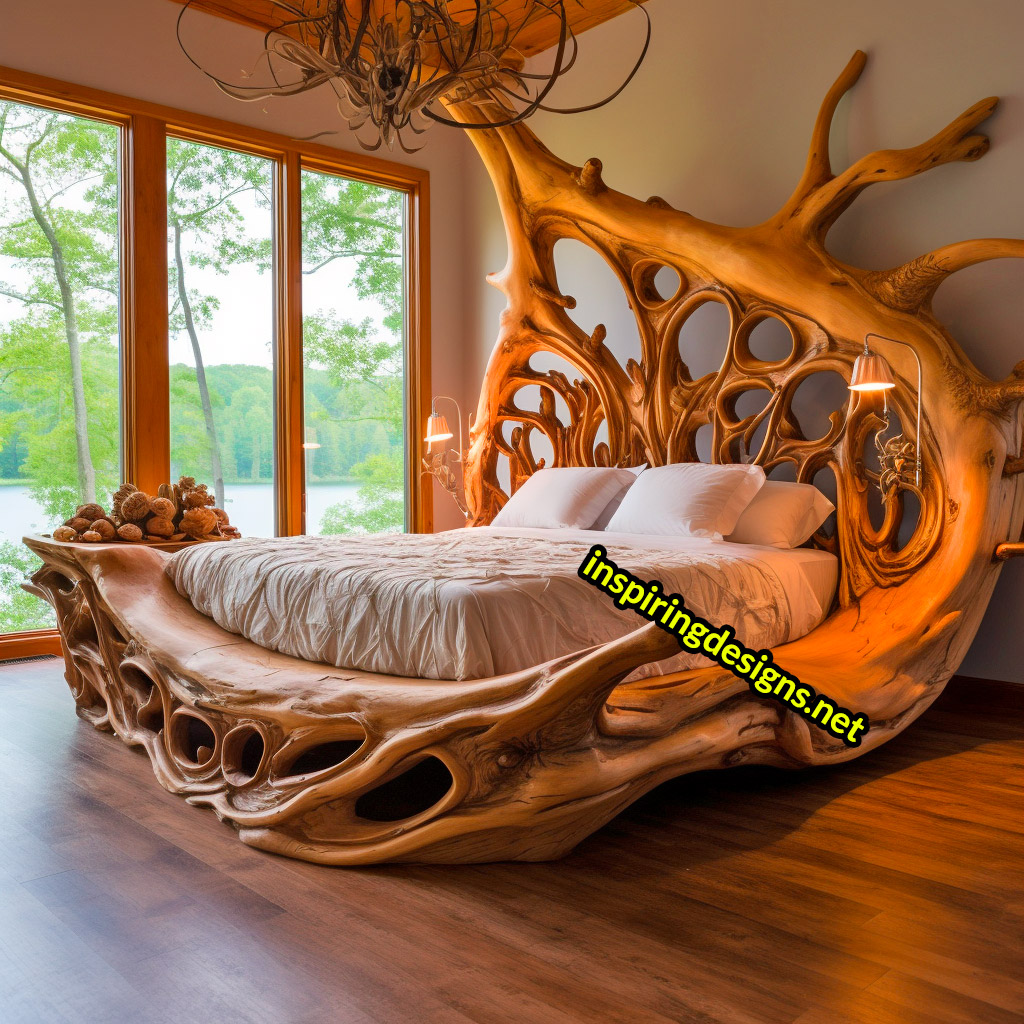 Upon entering the room, the first thing to catch your eye, and probably your breath, will be this towering structure. It's the perfect centerpiece to any master bedroom and leaves visitors gasping, "Wood you look at that?"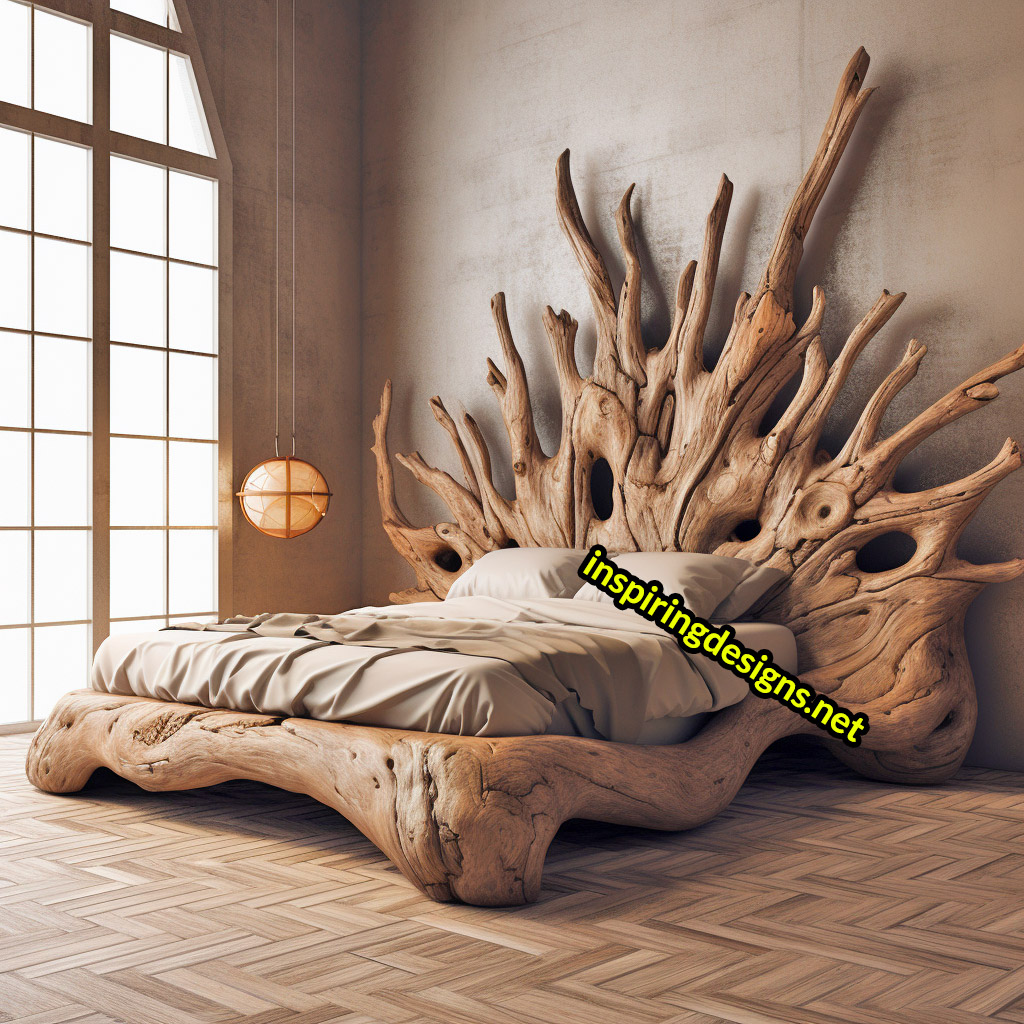 They make for an instant conversation starter. You might even find your friends branching out into the world of interior design just to talk about your bed!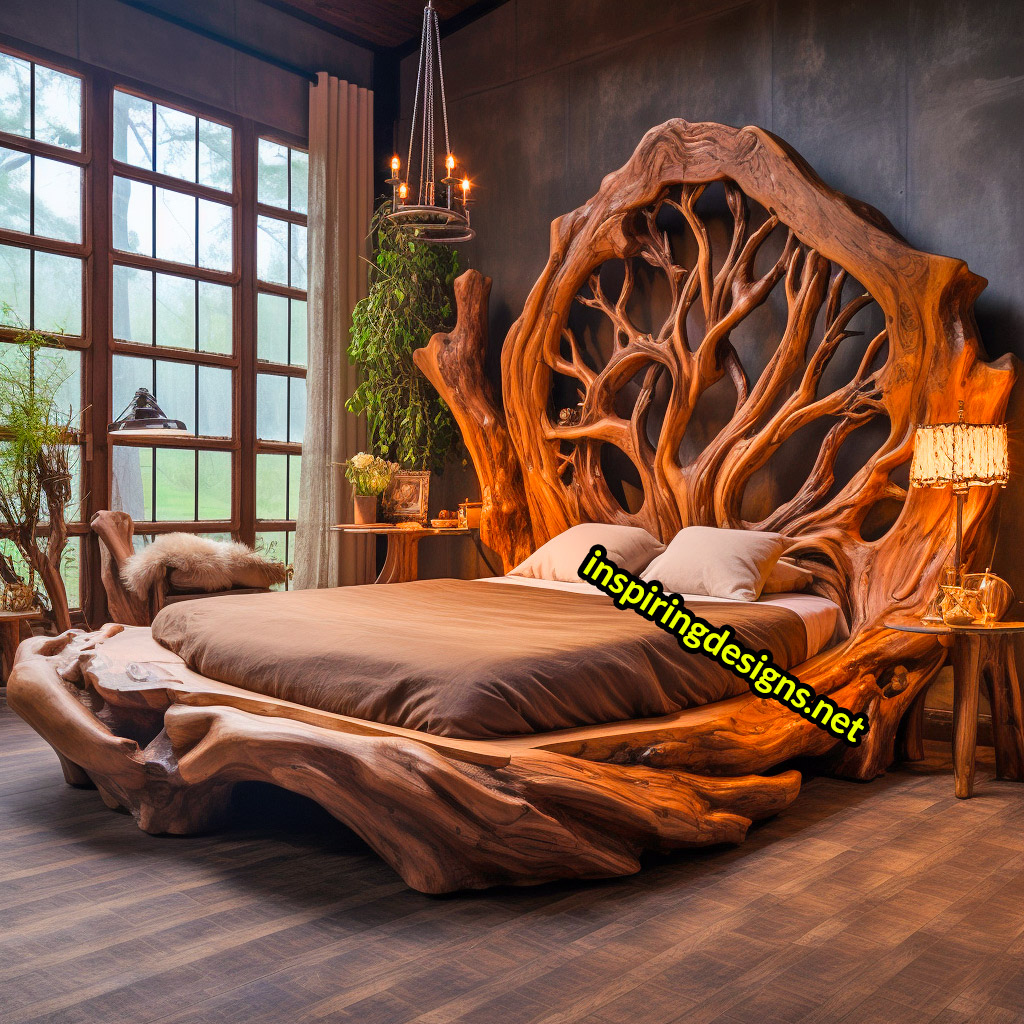 Crafted from various species of wood, each piece of the bed is as unique as the trees they are designed to mimic.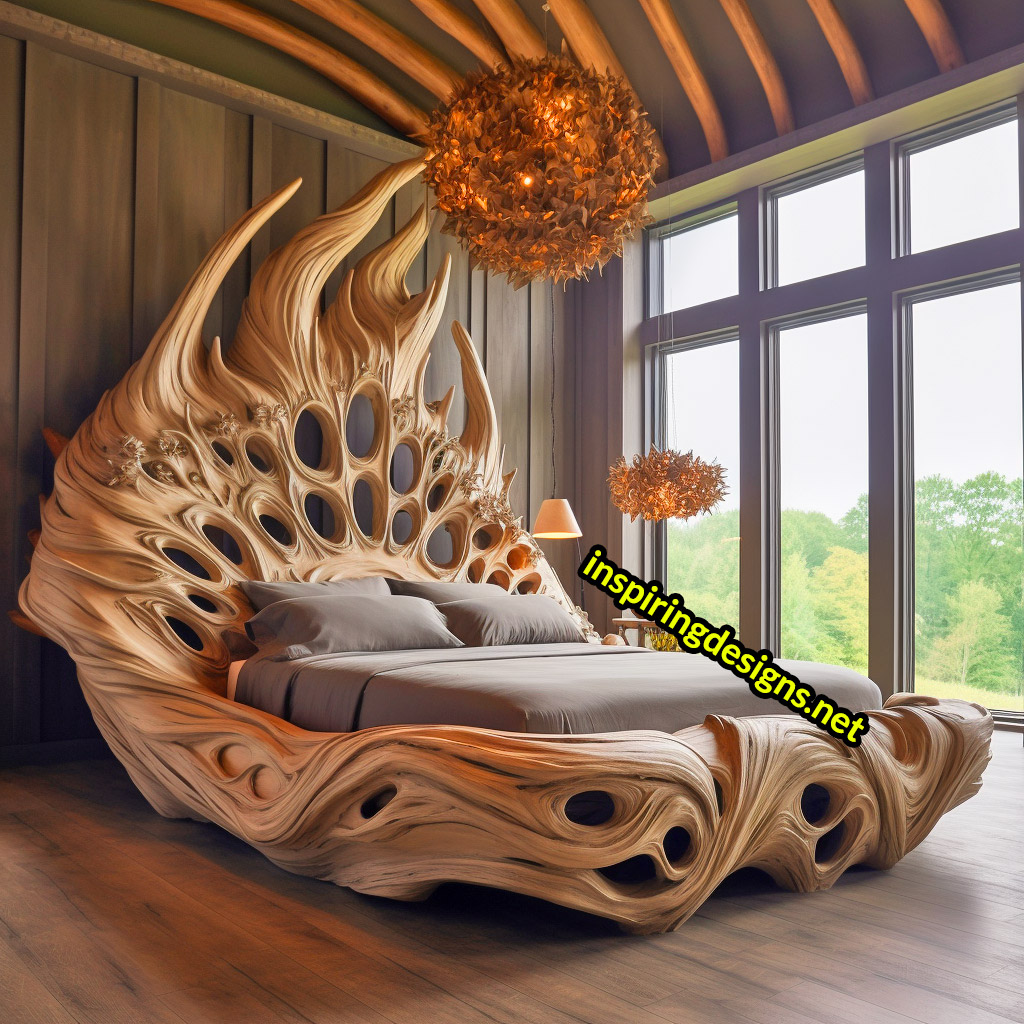 They say variety is the spice of life, and here, the mix of oak, cherry, or perhaps a sprinkle of walnut, imparts a beautiful harmony to each creation.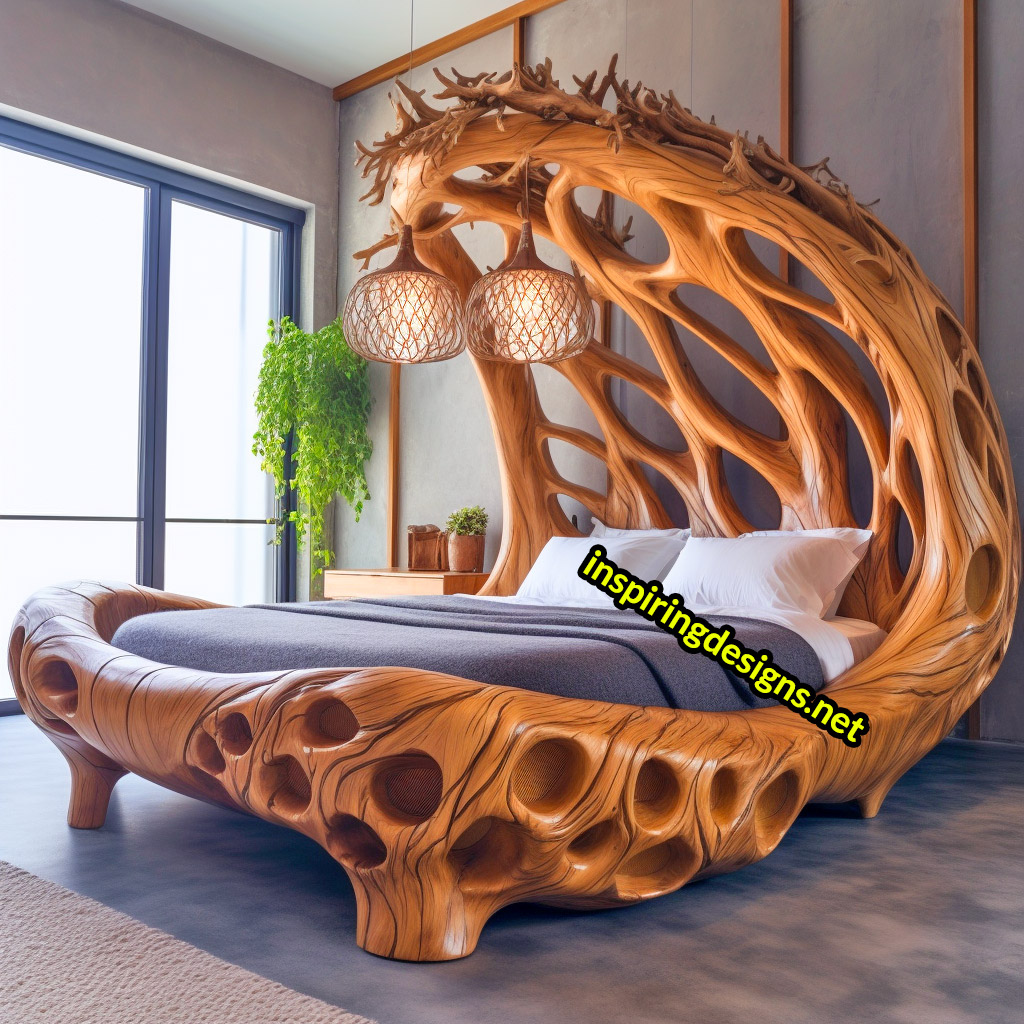 Each bed frame stands tall at around 7-8 feet wide by 6-10 feet tall, ensuring your dreams will always reach for the stars.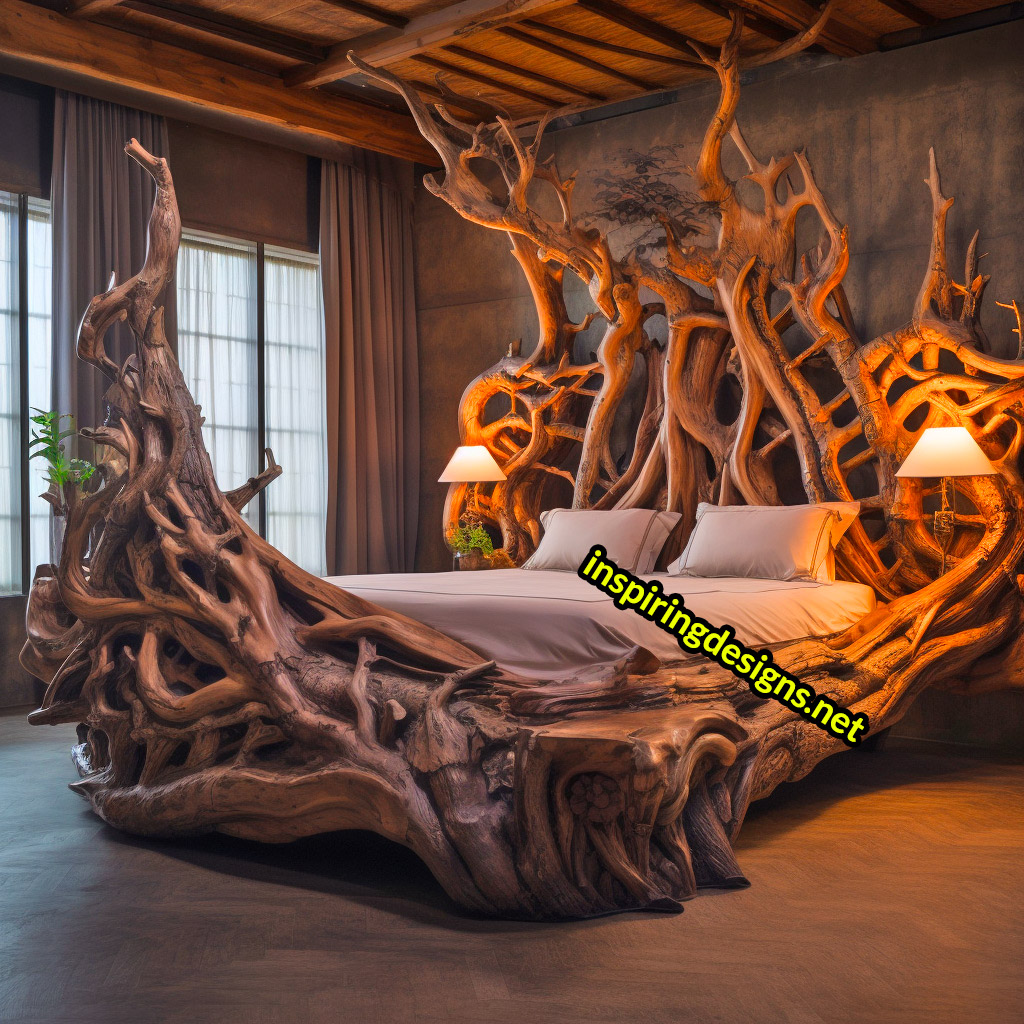 These oversized tree bed frames are not simply beds, but chameleons. They can blend into different styles and moods of interior décor. In a rustic setting, they blend in seamlessly, their natural and raw finish making them the heartwood of the room.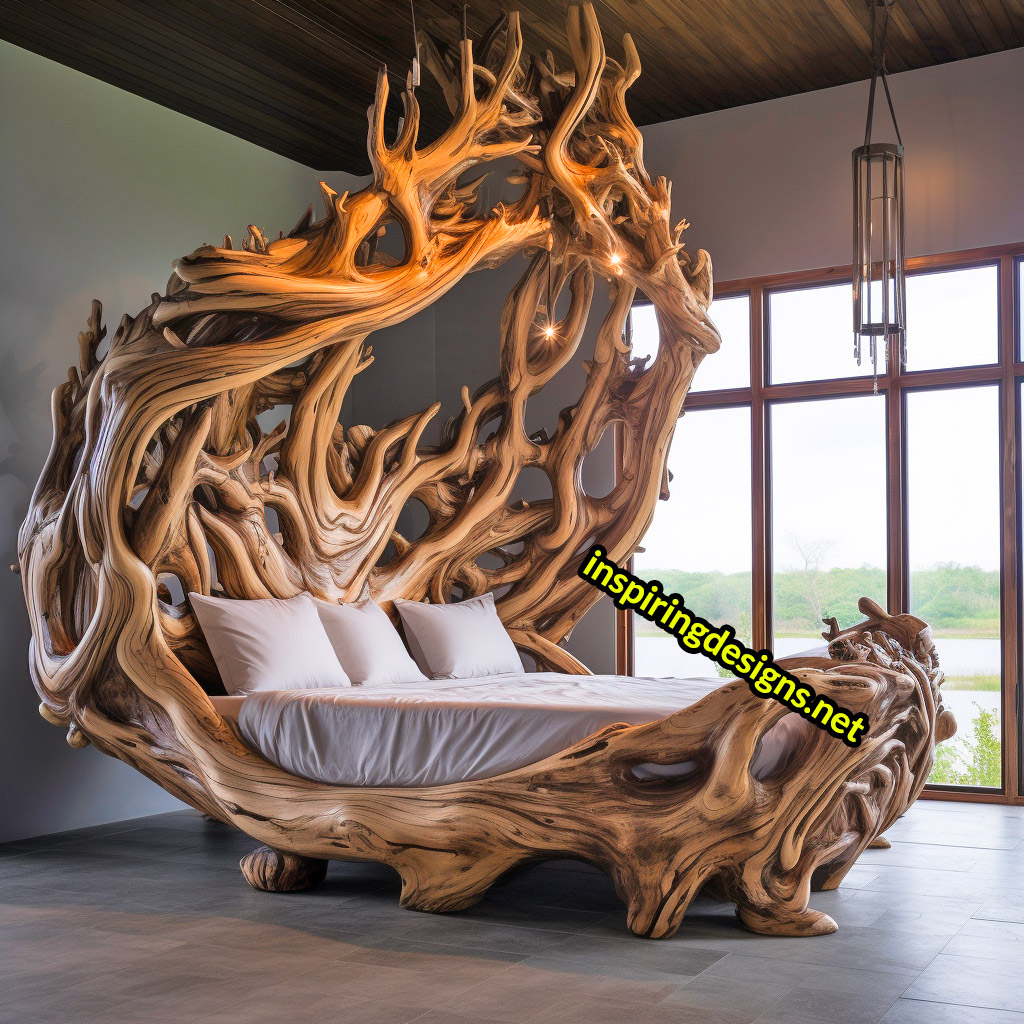 In a modern minimalist setting, they stand as a juxtaposition, introducing a touch of nature to the clean lines. Even in a bohemian setting, they bring a whimsical element that even Puck would approve of!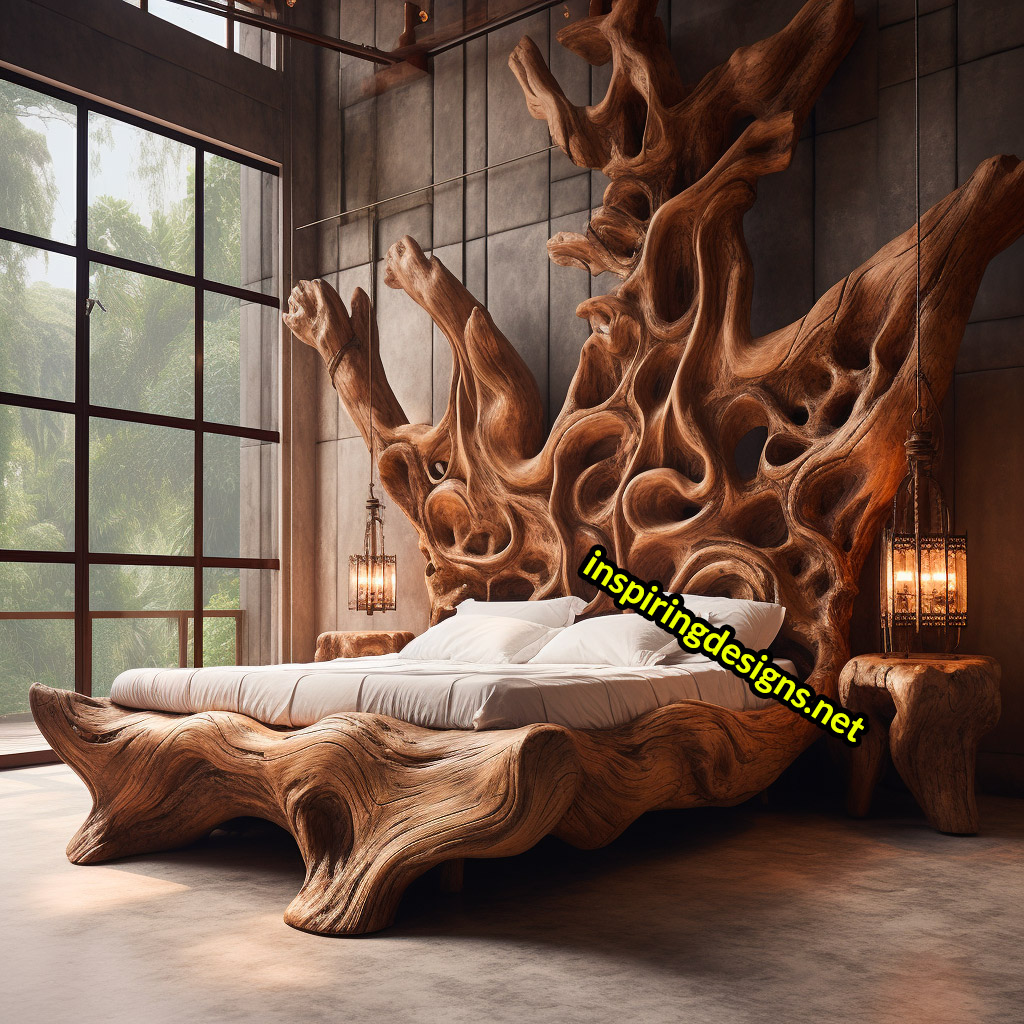 Much like Mother Nature, these bed frames never repeat their design. Each tree bed frame is a unique work of art, ensuring no two are ever alike.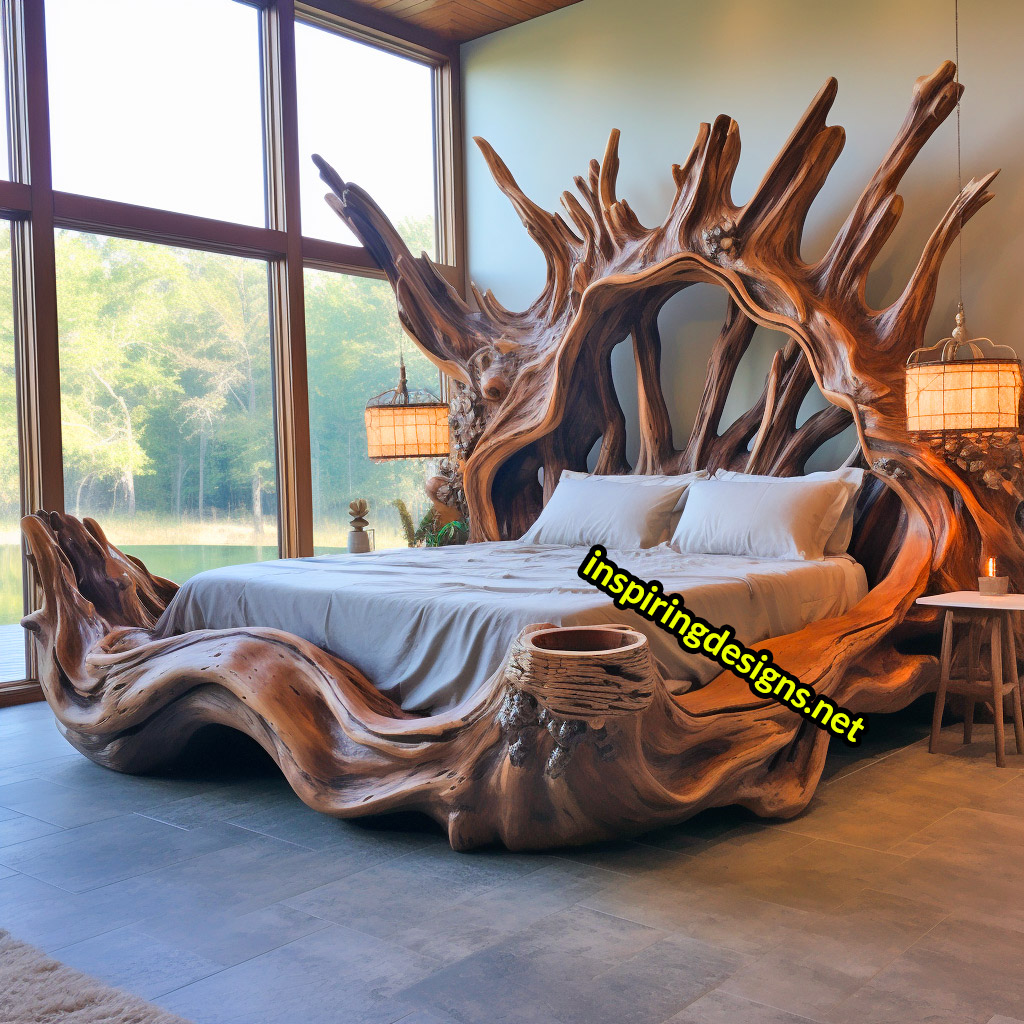 It's a one-in-a-forest kind of deal, you see. That's not just beauty, it's beauty with exclusivity. We're talking about the haute couture of furniture here.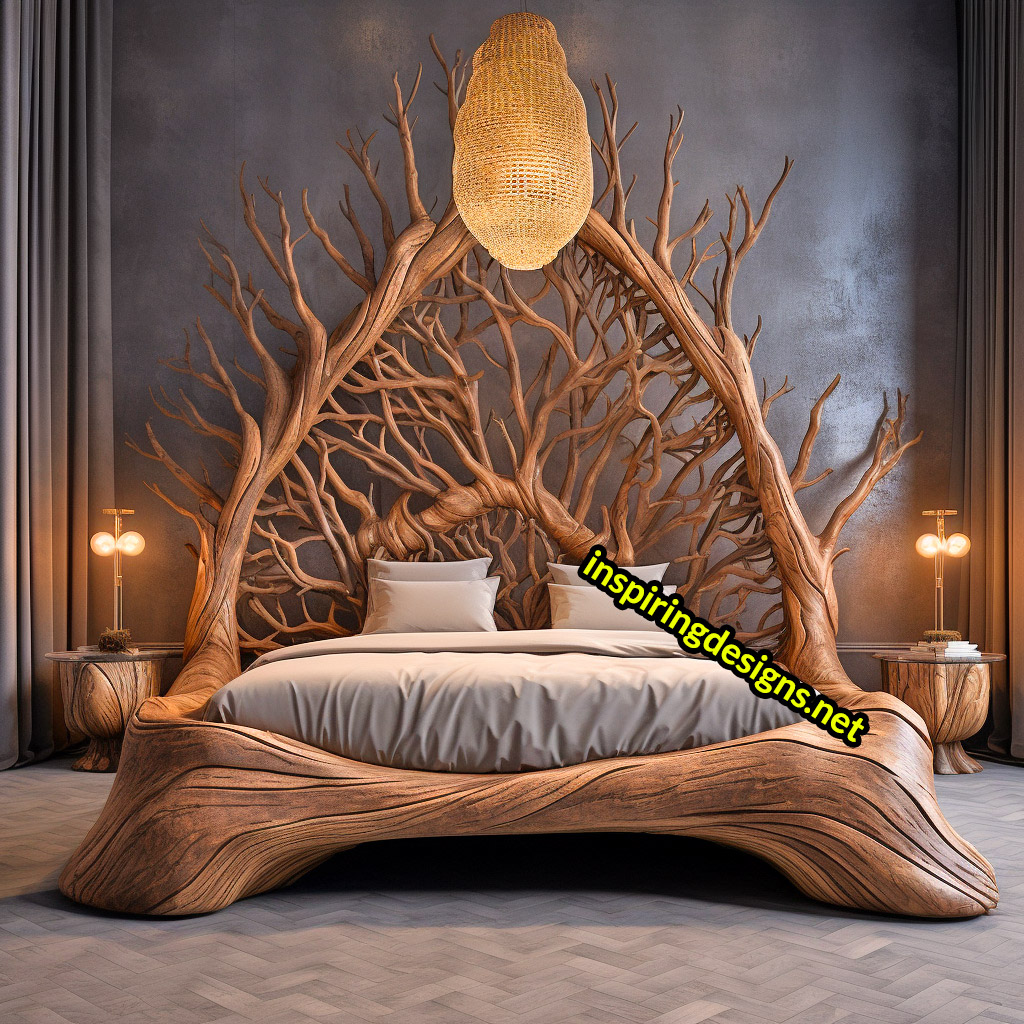 When it comes to estimating the cost, remember, we're not just talking about a piece of furniture, but a piece of art.
A local artisan might charge you around $20,000 to $150,000 for one of these masterpieces. A small price to pay for the chance to sleep amidst the branches every night, wouldn't you say?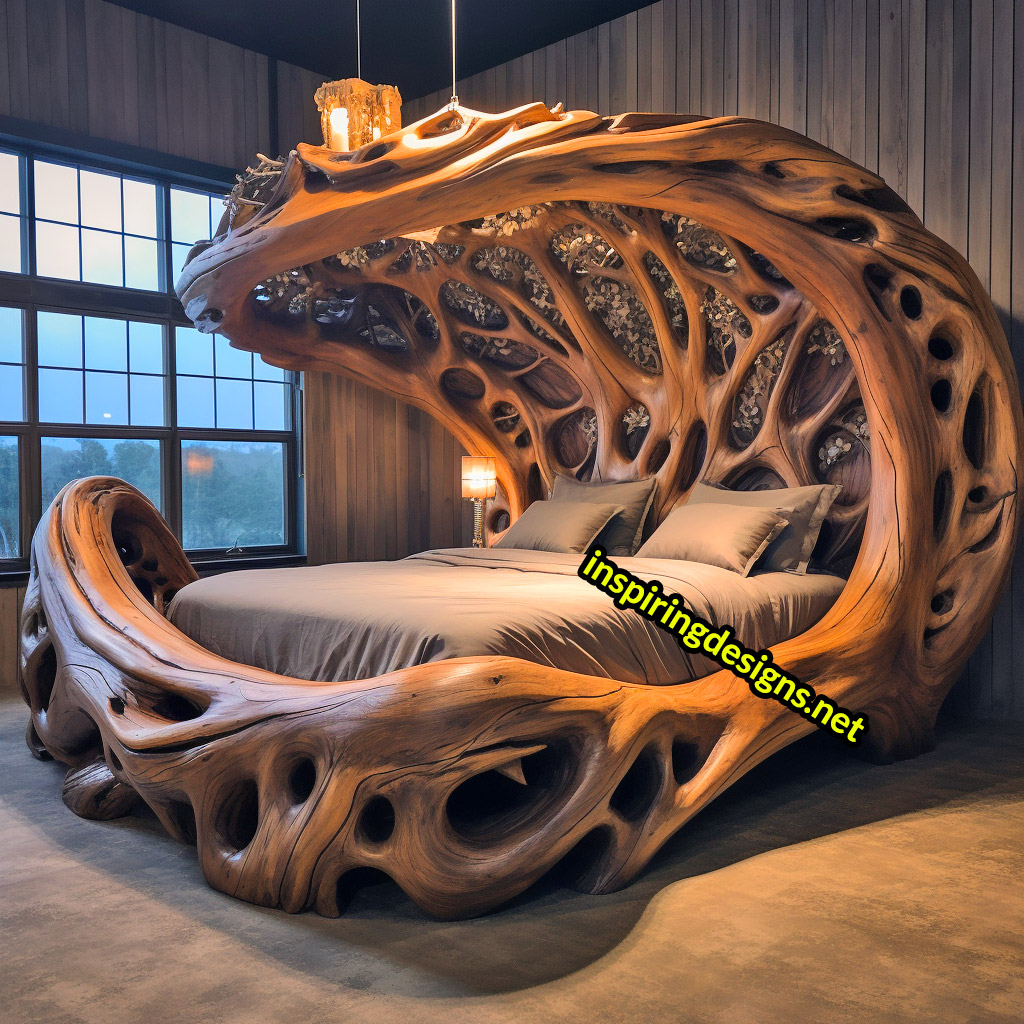 Most of these oversized tree bed frames sport a live edge look, keeping the natural, raw beauty of the wood intact.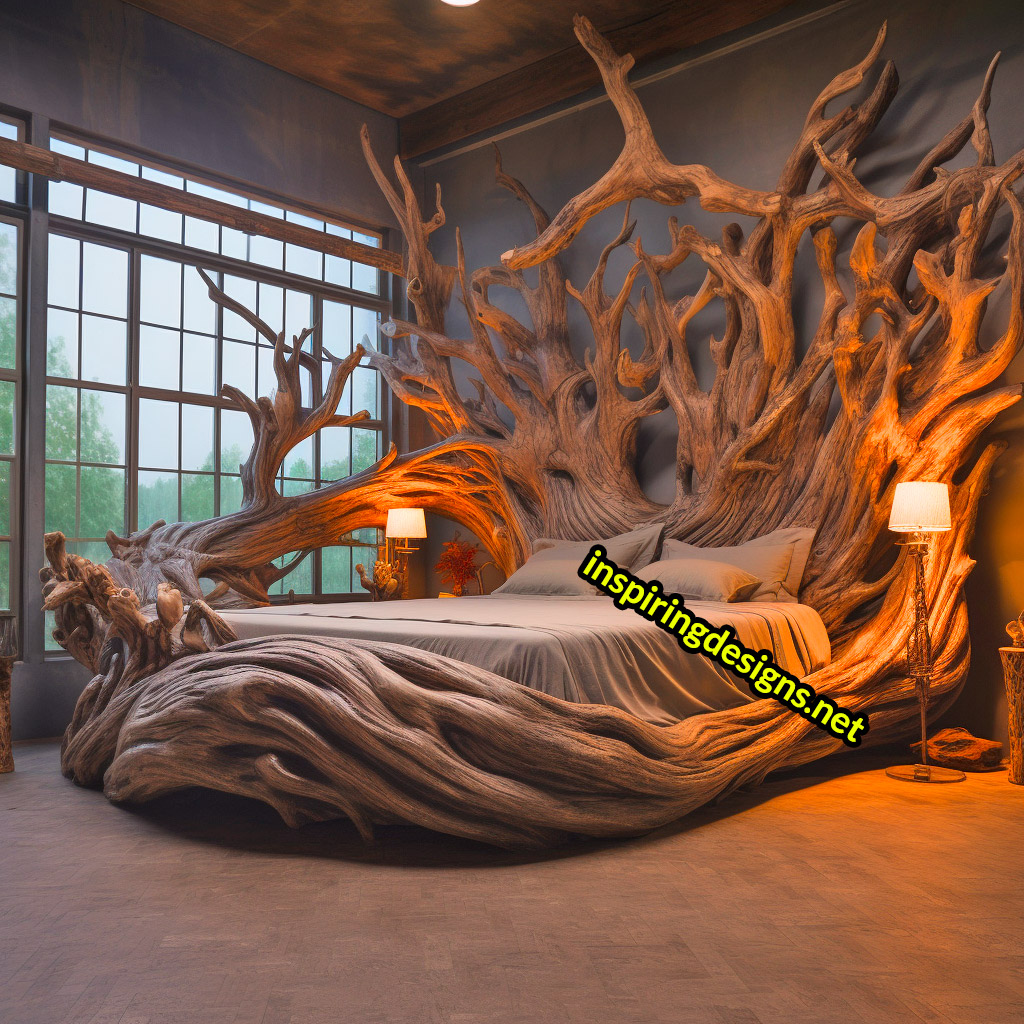 This gives the feeling that you've just stepped into a fairytale, ready to sleep like Sleeping Beauty amidst the enchanted woods.
So, there you have it, folks. These oversized tree bed frames aren't just a place to rest your weary head, they're an experience, a journey into a world where your dreams are cradled in the arms of nature.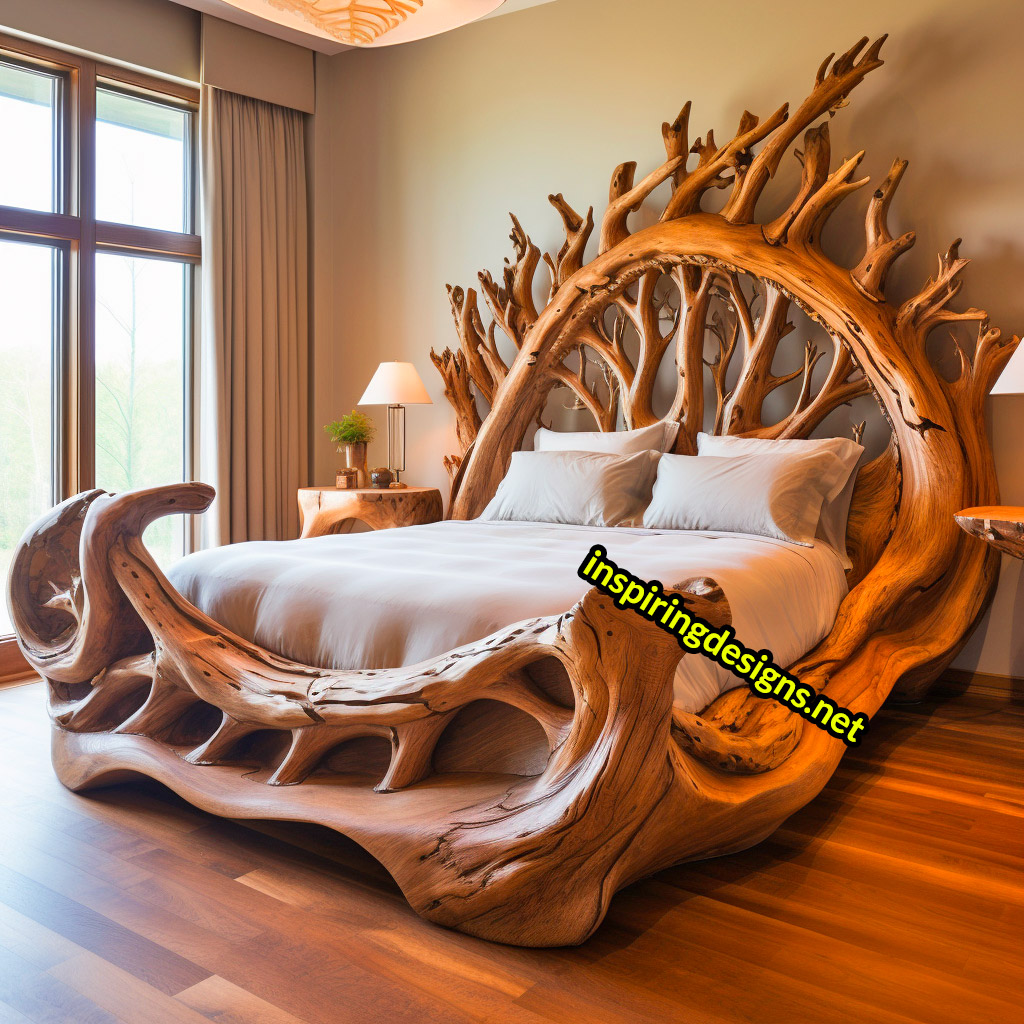 They bring the outdoors in and put the "beauty" in "beauty sleep." After all, why settle for sleeping under the stars, when you can sleep under your very own tree?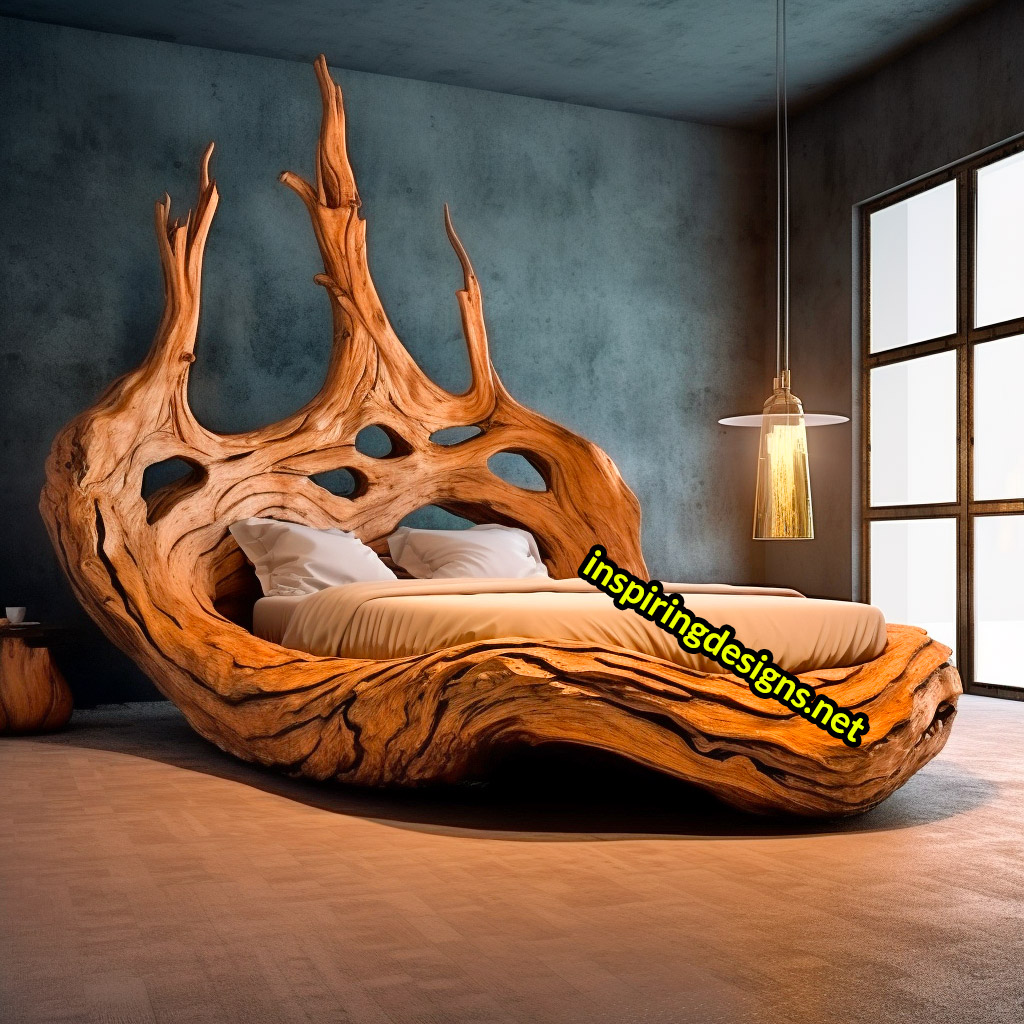 Remember, the bark may be on the tree, but the sleep will be sound. It's the kind of bed that you won't want to "leaf" in the morning!