Have you ever felt the need to get away from the hustle and bustle and just bask in the beauty of the sky? What if your home allowed you to do just that… from your couch or bed? Enter the world of luxury tiny homes with ceiling windows: where rustic meets opulence, coziness meets spaciousness, and where every day feels like a vacation under the stars!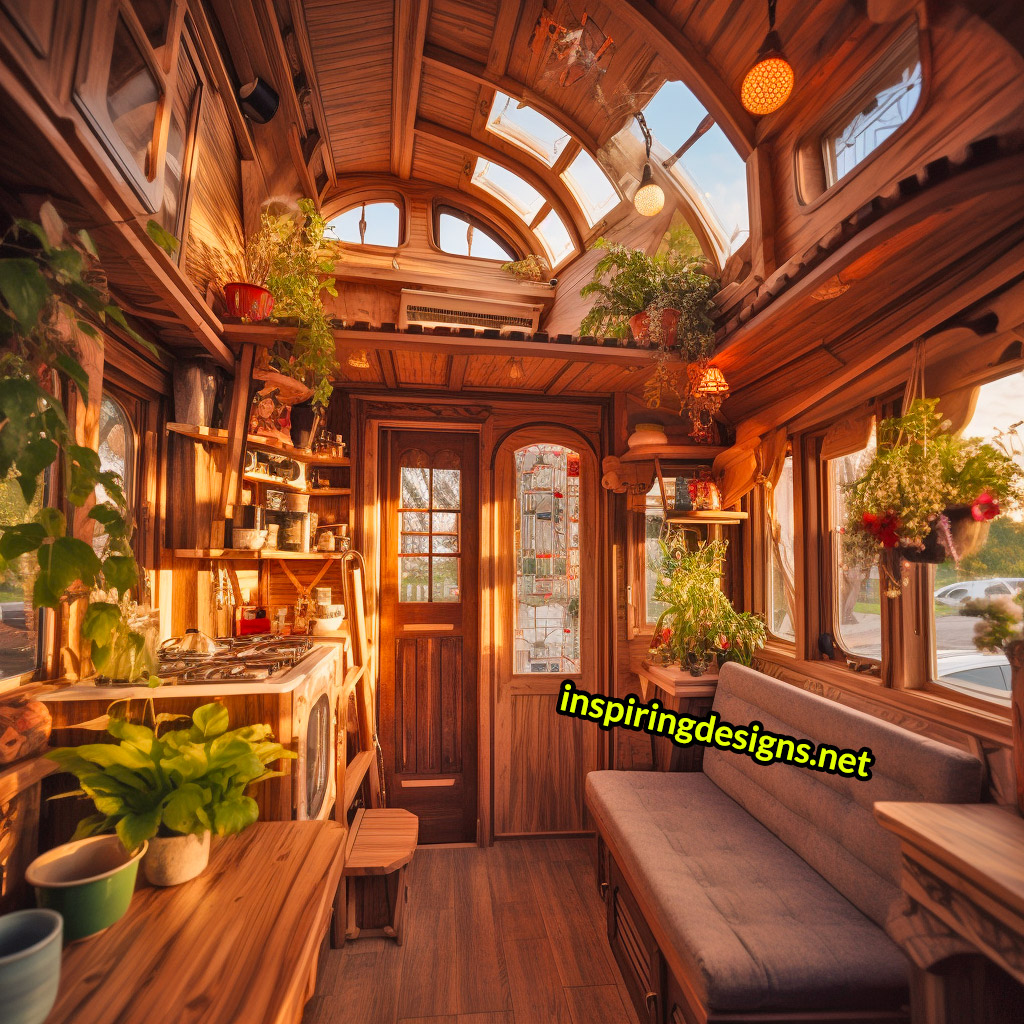 Picture this: You step into a space of around 500 to 900 square feet. That might sound modest at first, but wait until you look up. Windows, windows everywhere! These aren't your usual windows.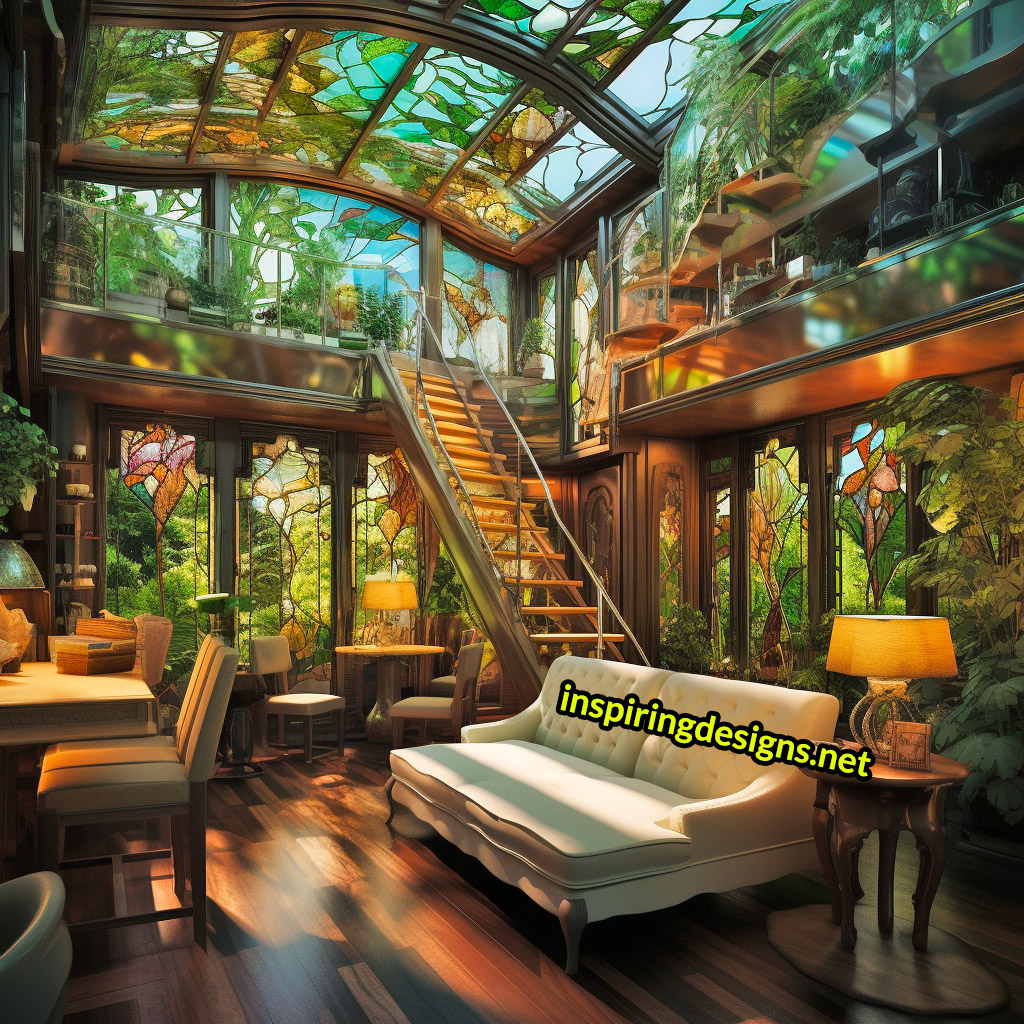 They sprawl throughout the ceiling, capturing every nuance of the day and night sky. On a sunny day, expect your home to glow with a radiant energy as sunshine floods in. And come nighttime? You're in for a celestial show.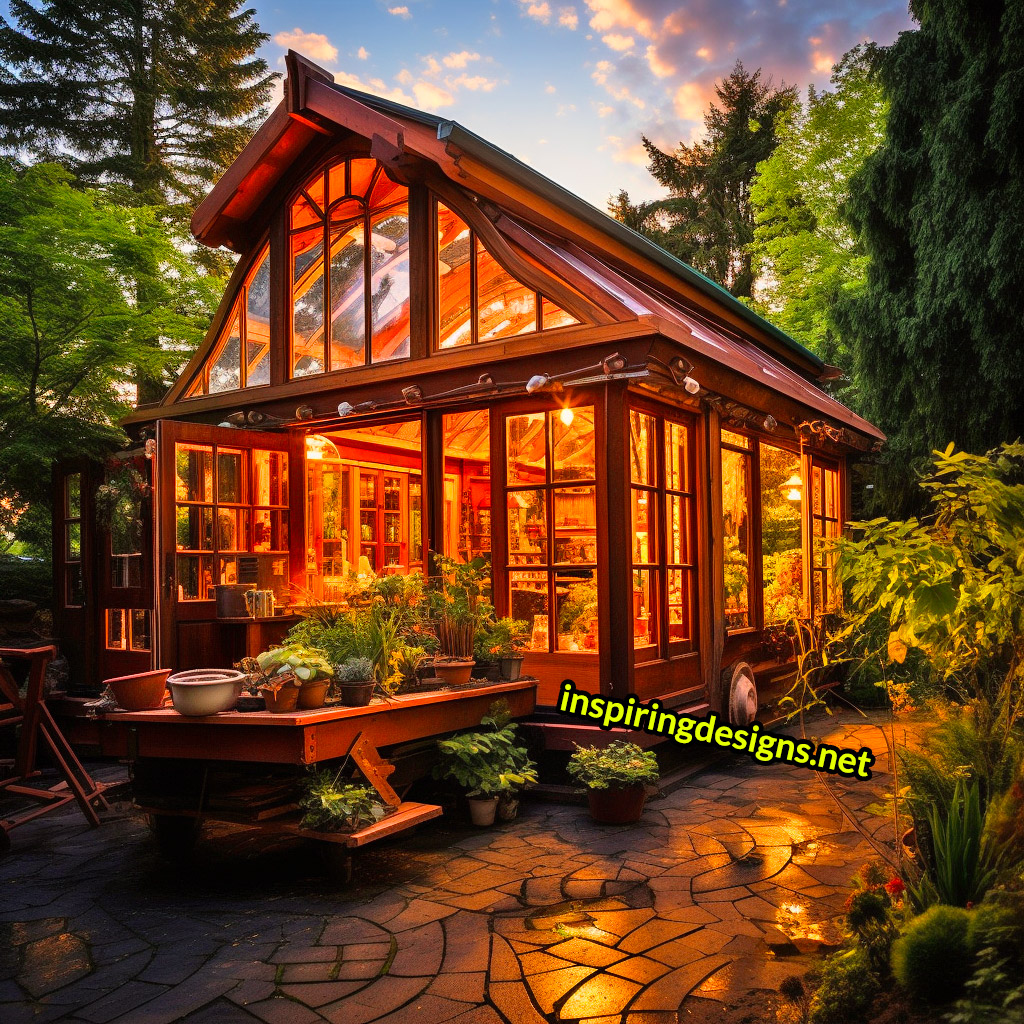 No two homes are the same in this bespoke world of wood and windows. Some sport intricate wooden designs, echoing themes from rustic to craftsman.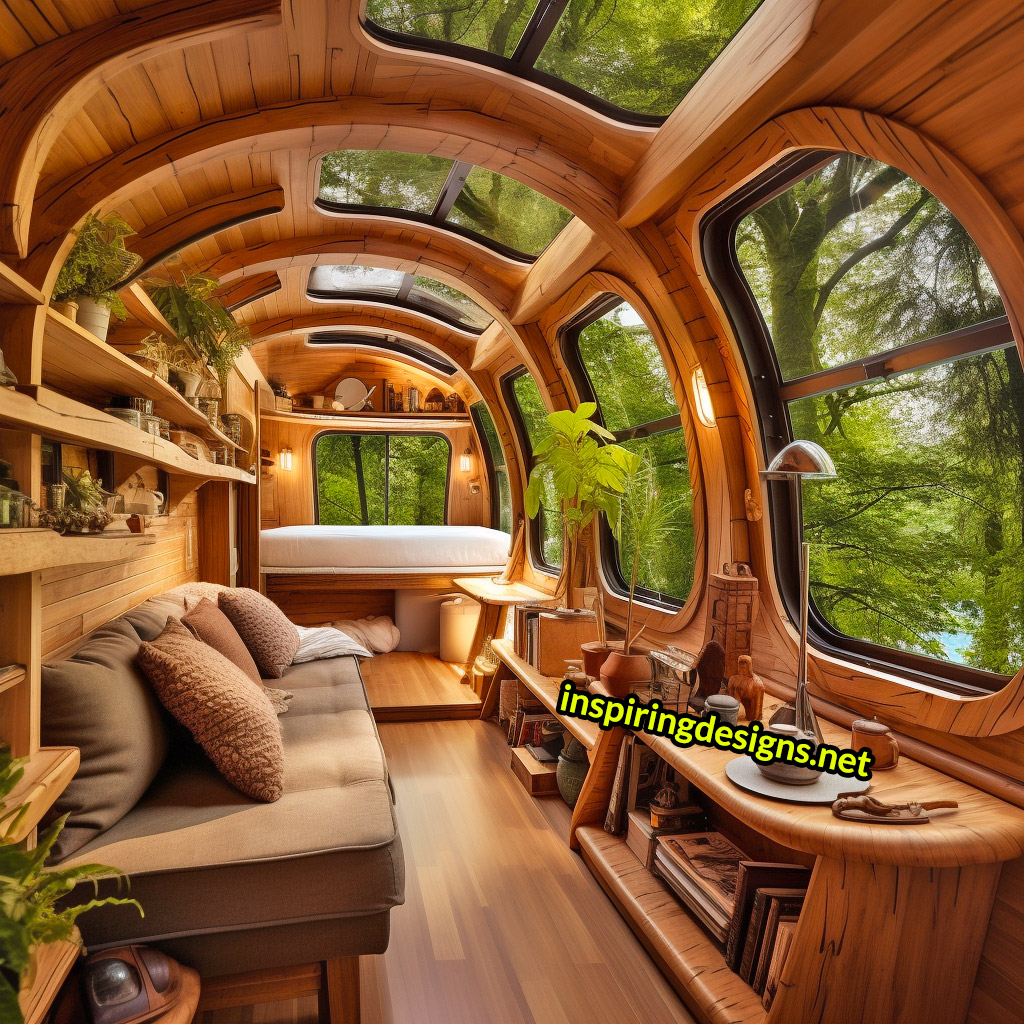 Ever dreamt of a Walnut or Wenge home? They've got it. From Poplar to Oak, each wood type adds its unique character and aesthetic appeal. Each groove, each grain tells a story.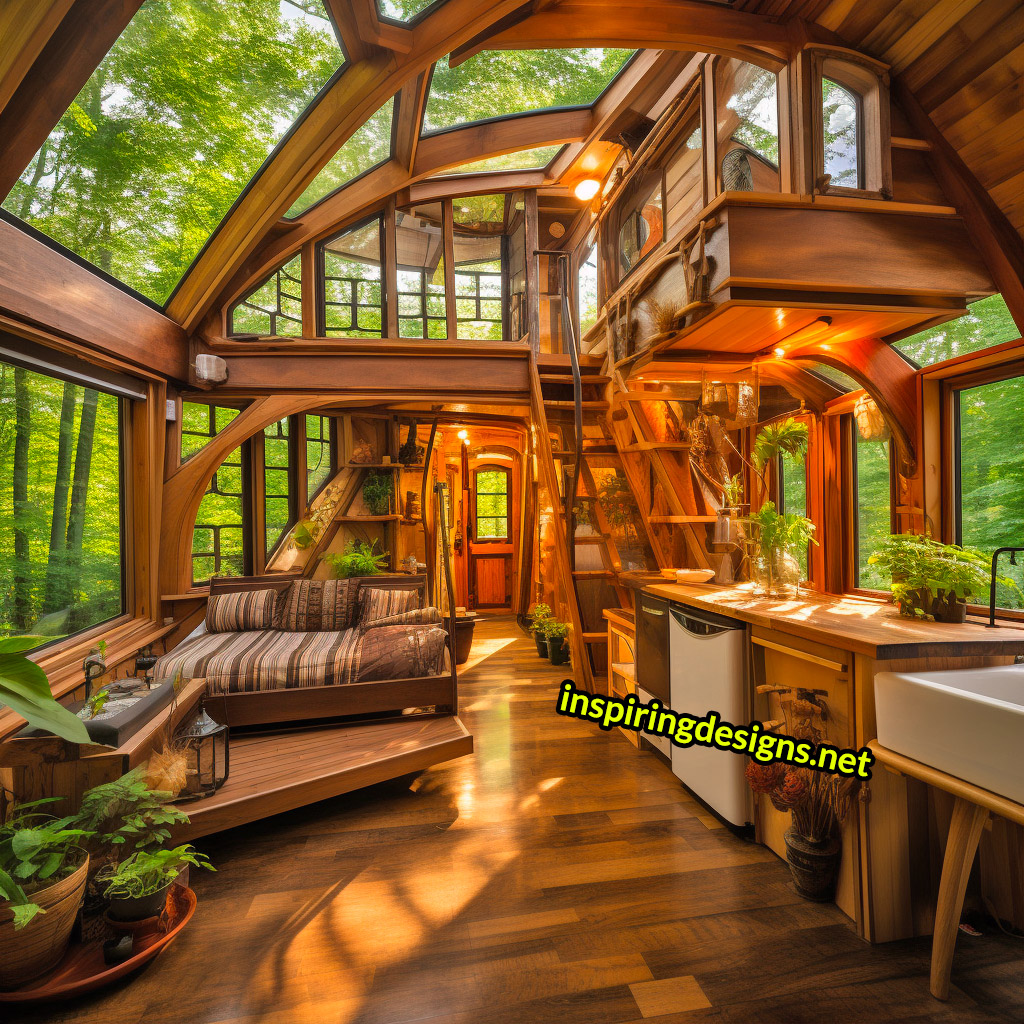 Now, how do they even get those windows up there? Oh, the creativity is something to behold. The designs vary from windows that appear to be elegantly placed tiles against the night sky to those with a more avant-garde approach.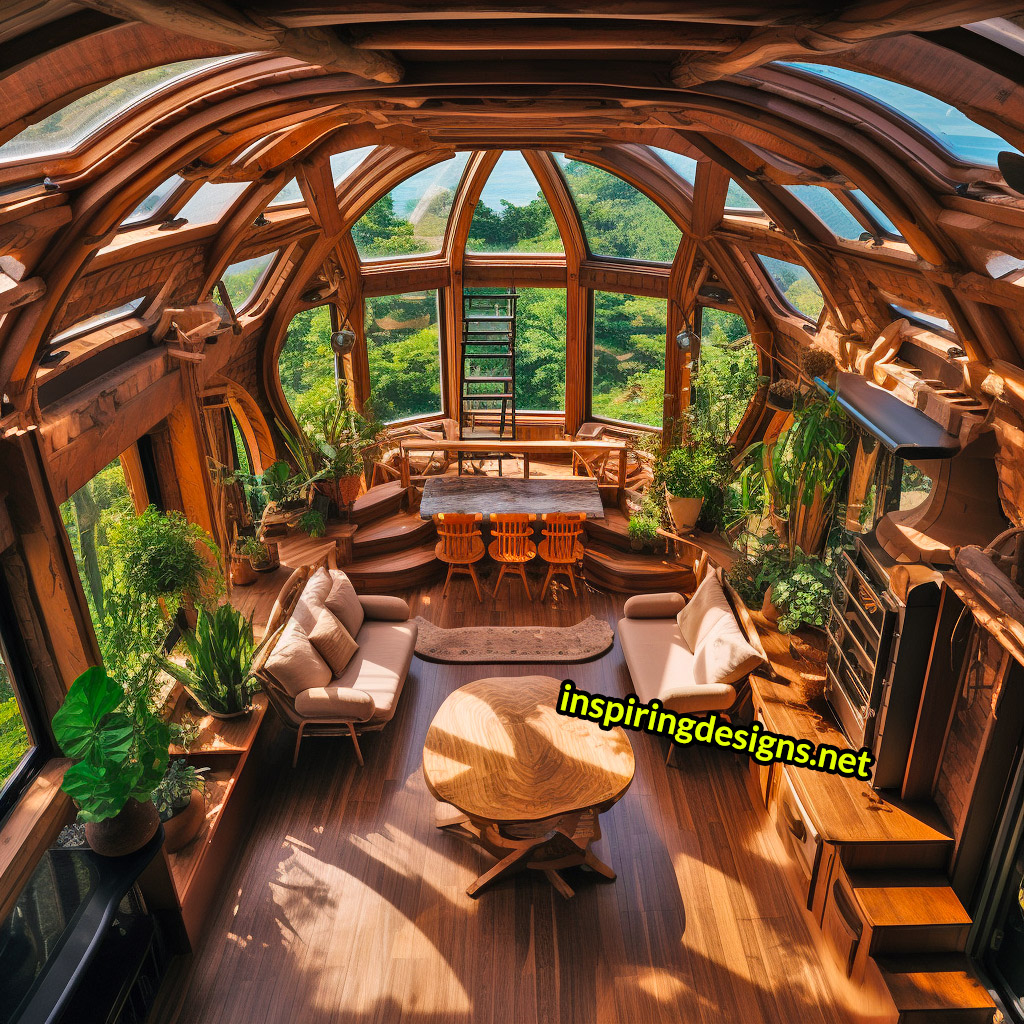 Some homes feature a seamless curved design that melds the walls and ceiling into a singular, unbroken plane, adorned with glass. The effect? You're inside, yet it feels like there's no barrier between you and the vast expanses of nature.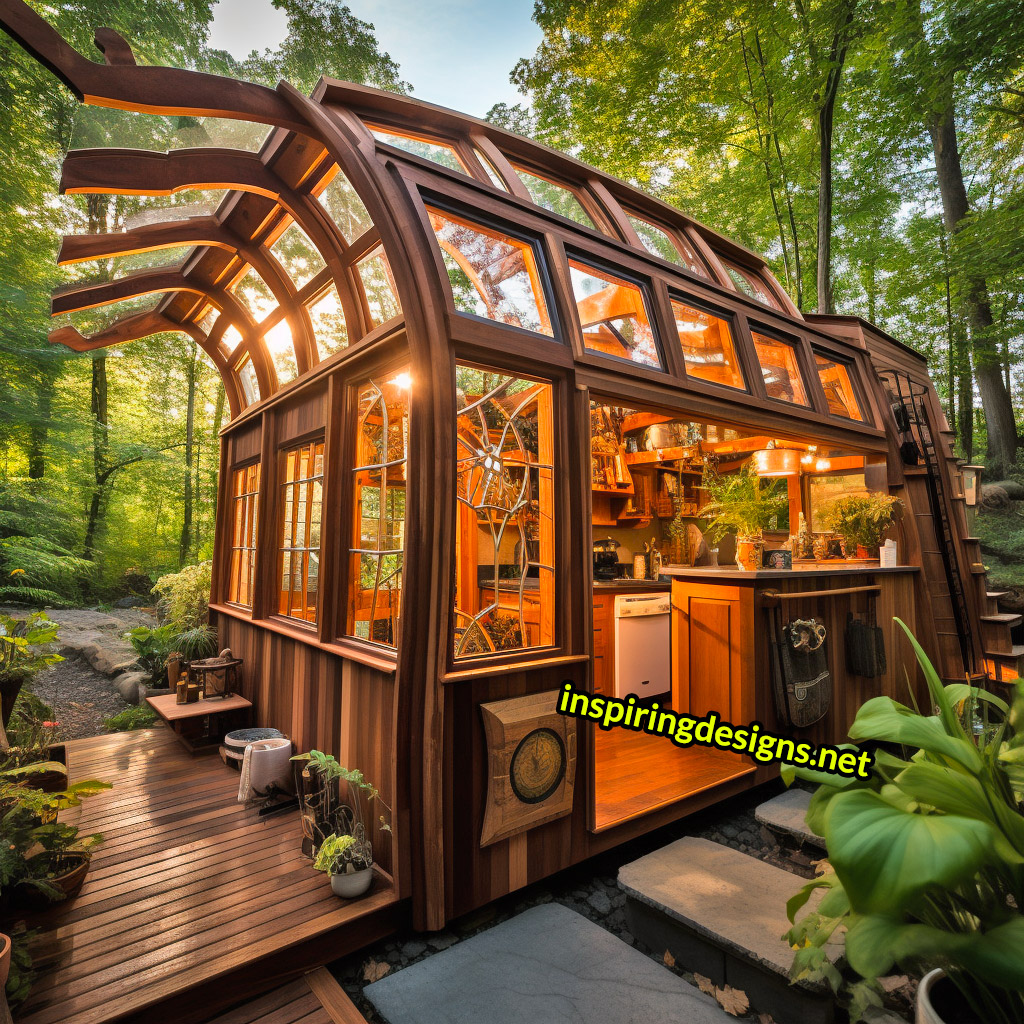 Birds flying overhead, raindrops kissing the windows, or simply the dance of branches swaying in the wind – it's poetry in motion.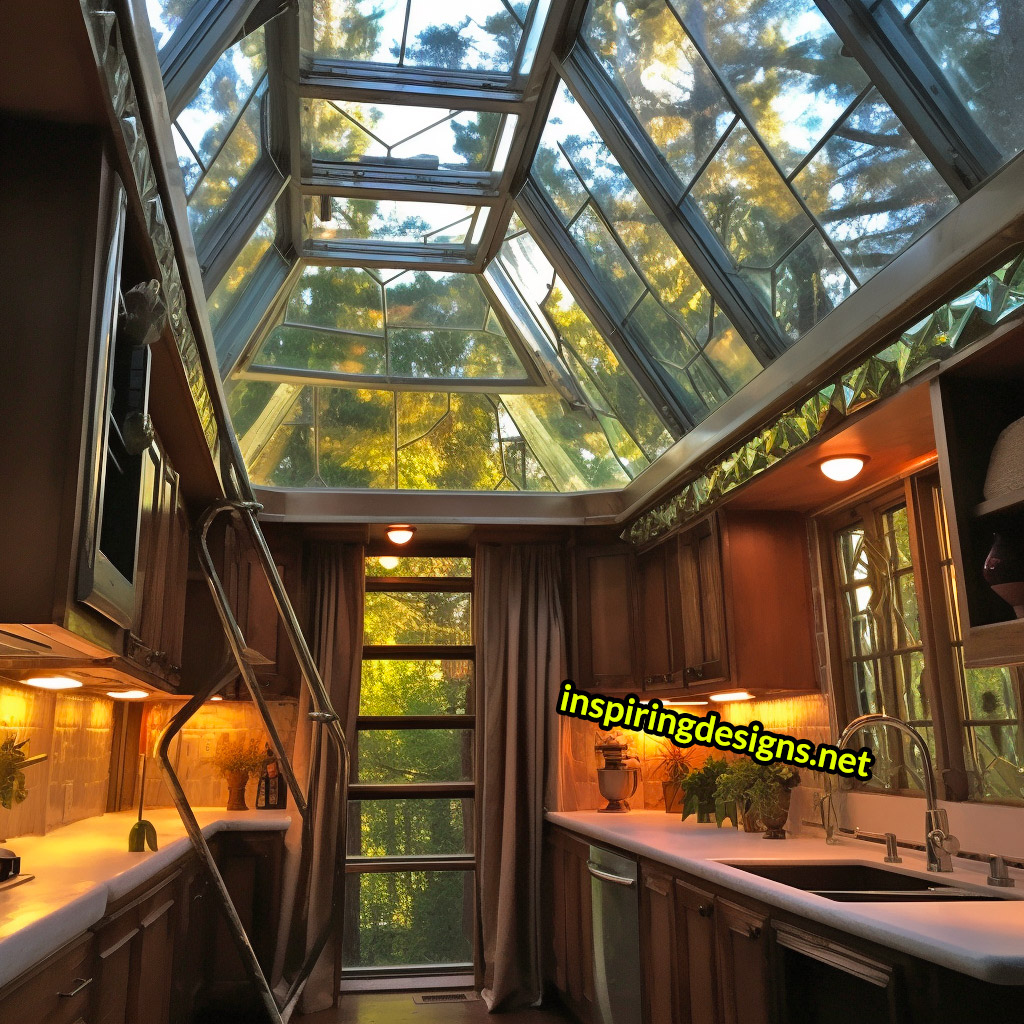 Another fascinating feature that's gaining traction is the patchwork design. Think of it as a mosaic of windows, each one giving you a different fragment of the sky. It's not just about the views; it's about the artistry.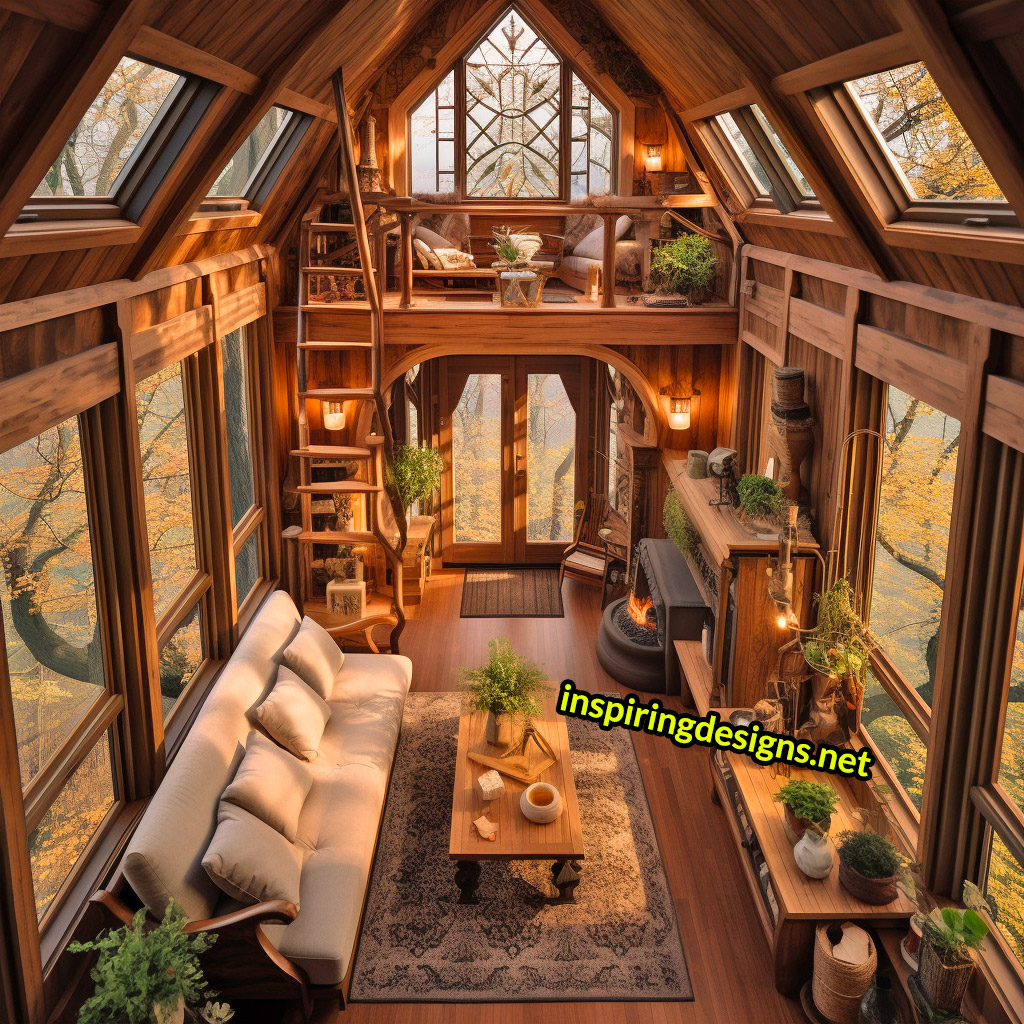 These homes aren't just a place to live; they're an experience. For those who crave a luxurious lifestyle without sacrificing the cozy charm of a tiny abode, these homes are a dream come true.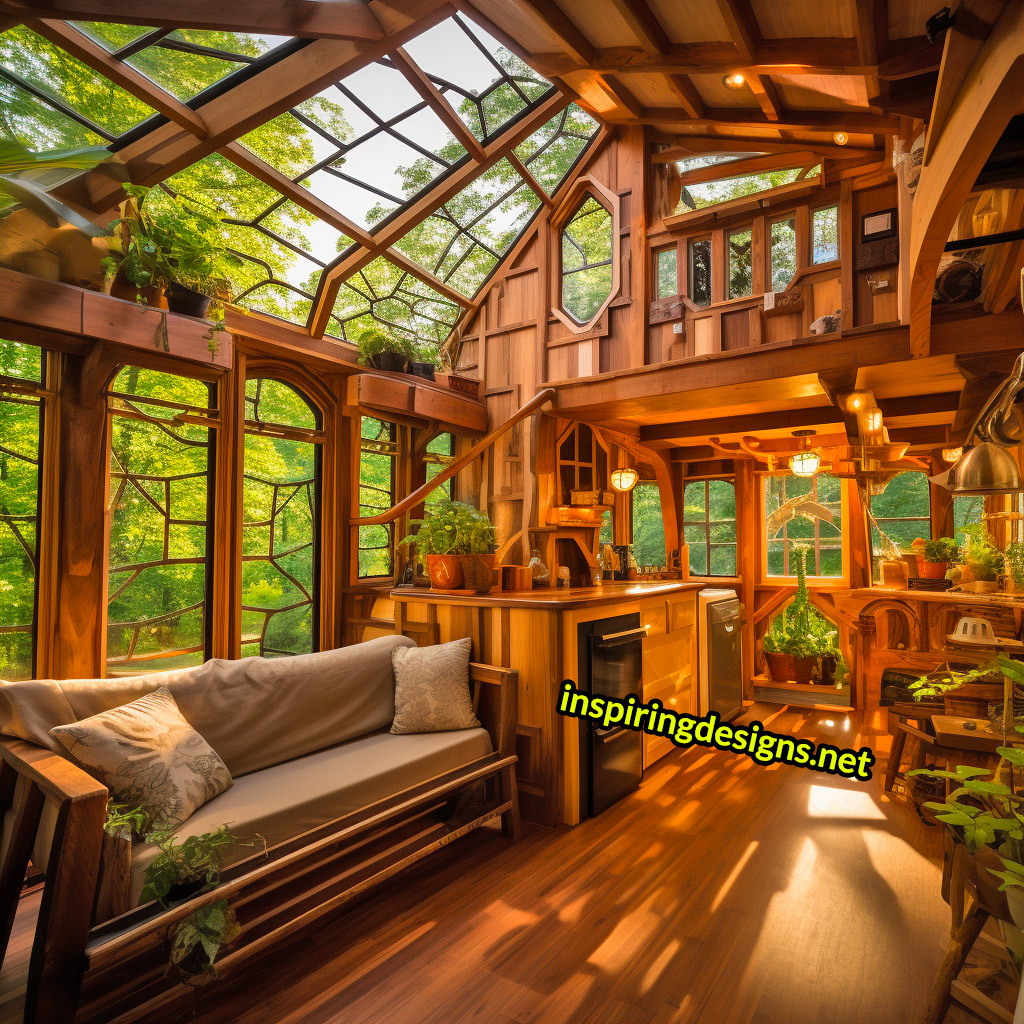 They might be tiny, but their impact is massive. Park one of these beauties in your neighborhood, and you'll find yourself becoming the local celebrity. Neighbors, friends, passersby – everyone's going to want to know about that quirky little home with the ceiling that reaches for the heavens.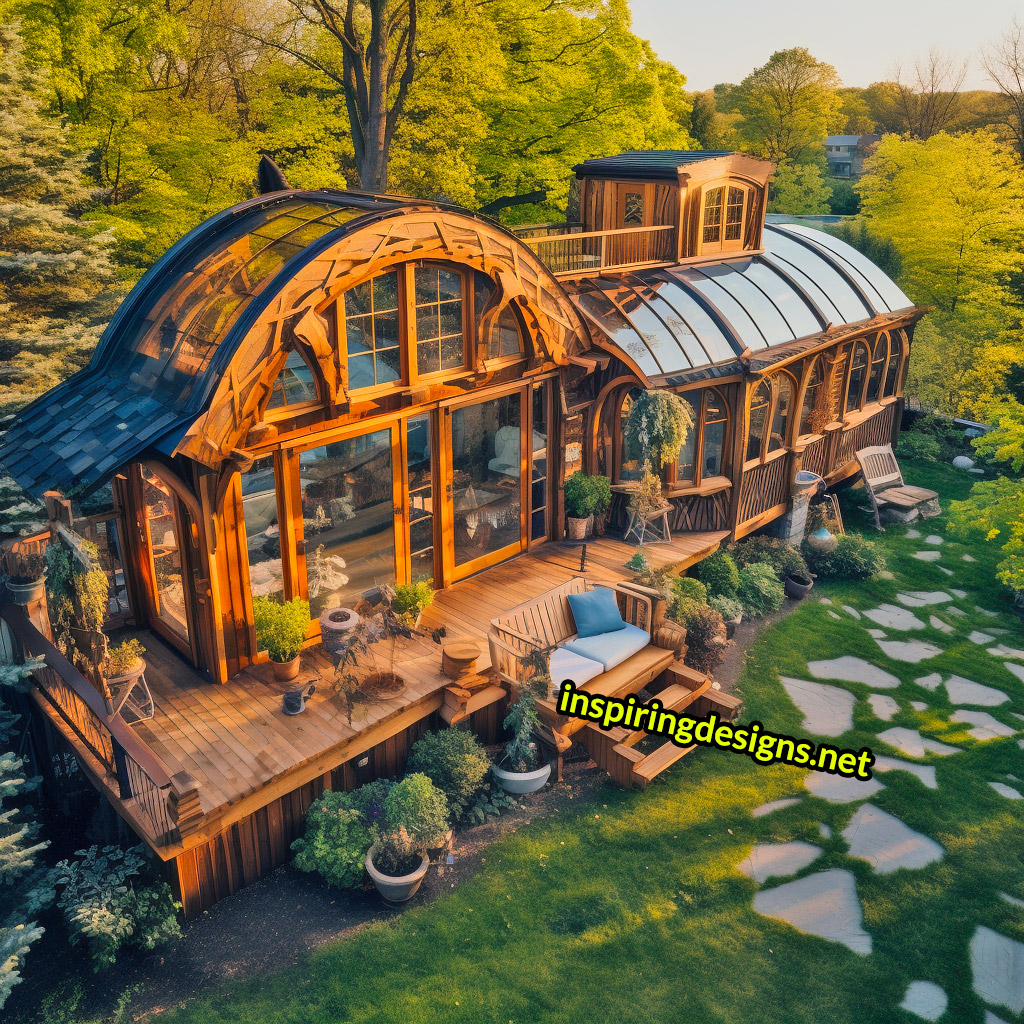 Don't even get us started on the therapeutic benefits. Imagine waking up and, before your feet even touch the ground, being greeted with the serene view of the morning sky, the chirping birds, the gentle rustle of leaves.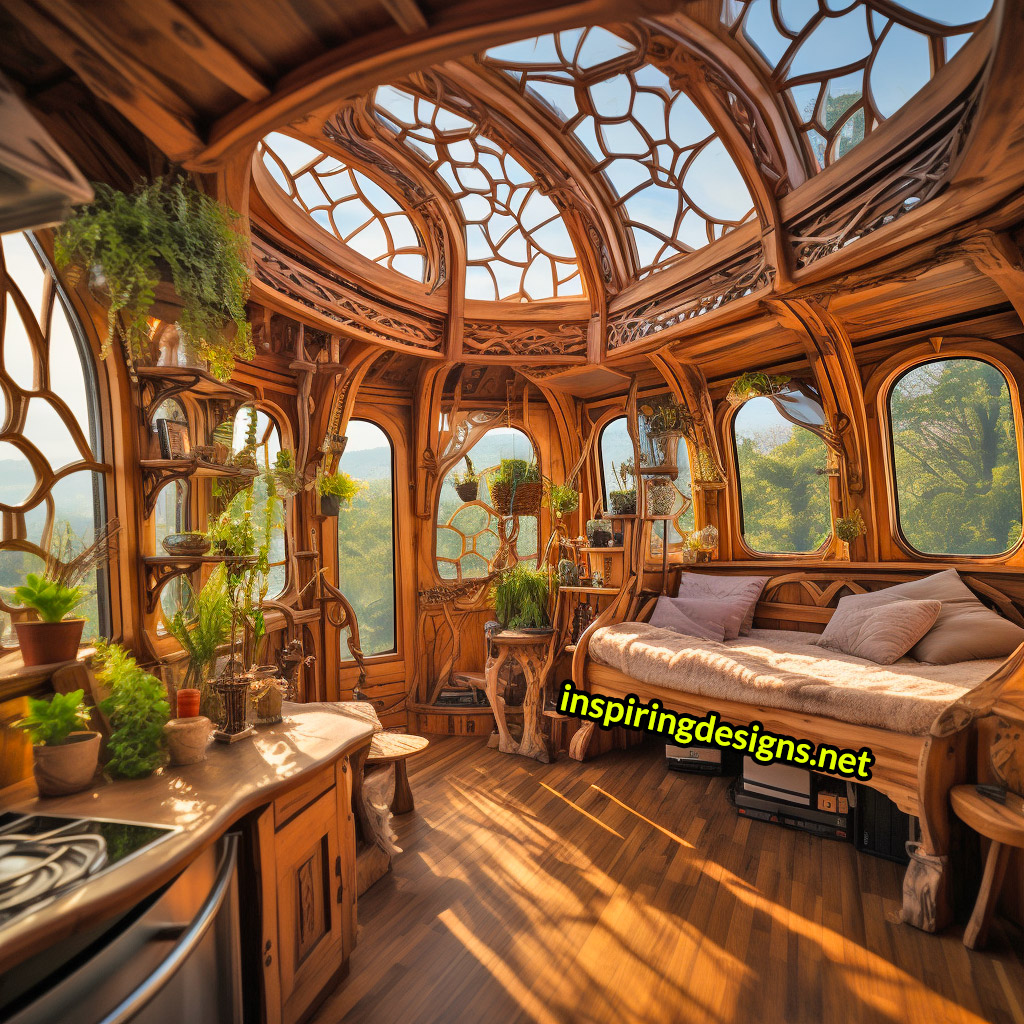 Or how about an evening with a cup of cocoa, a blanket, and a meteor shower right above you? It's a daily reminder of nature's beauty and the vast universe we're a part of.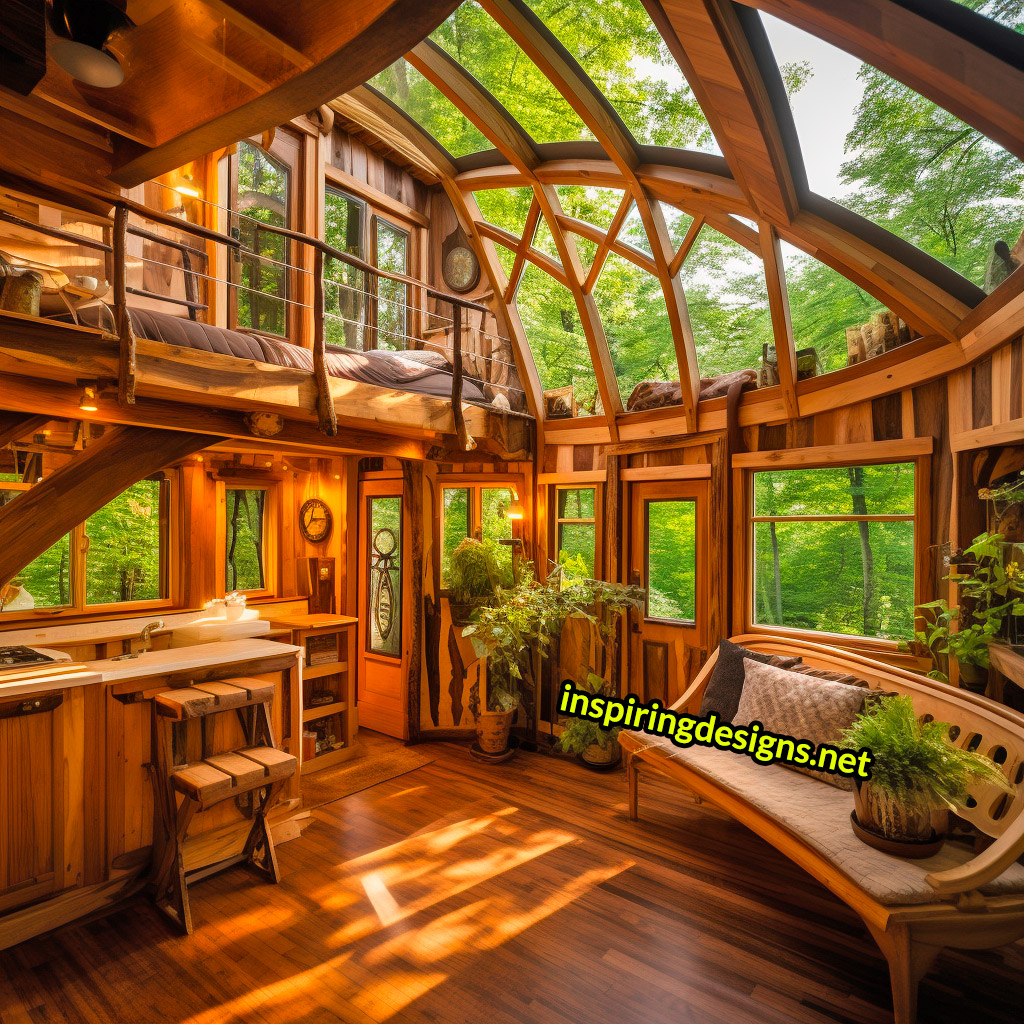 For the environmentally conscious, there's an added bonus. These ceiling windows don't just let in views; they let in an abundance of natural light. This reduces the need for artificial lighting during the day, saving energy and reducing your carbon footprint.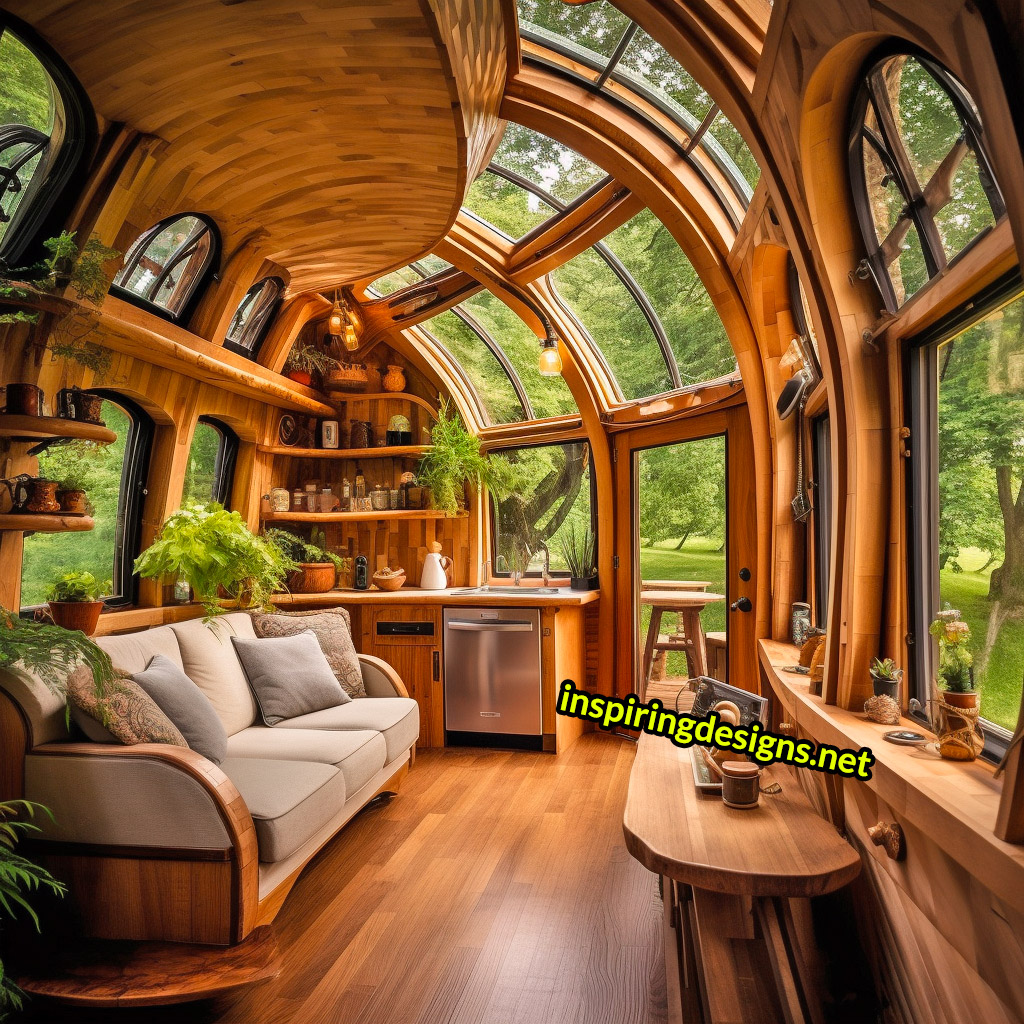 For anyone who's ever craved a home that's both a snug retreat and a statement piece, these ceiling-windowed tiny homes are the answer.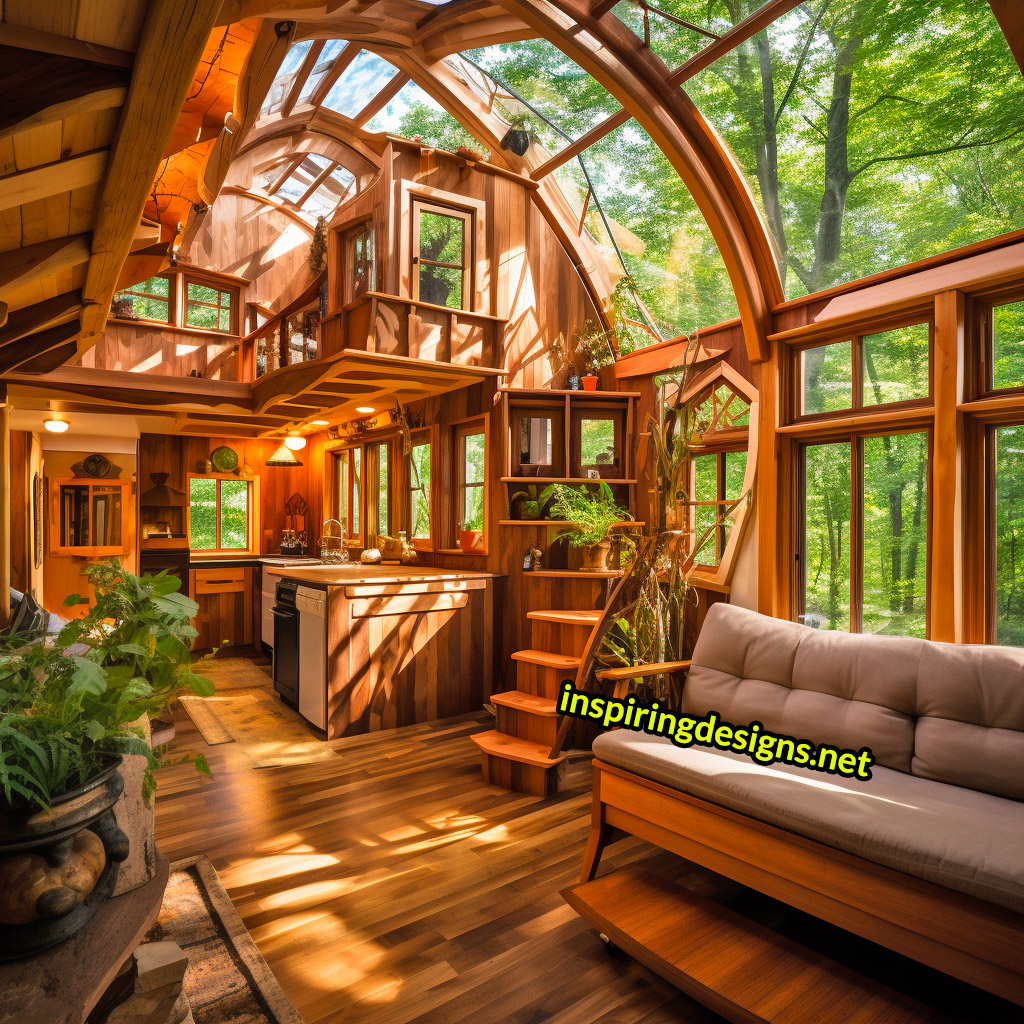 They're a testament to human ingenuity, proving that we can create spaces that are in harmony with nature, no matter the size. As more and more people gravitate towards minimalistic living without compromising on luxury, homes like these set the gold standard.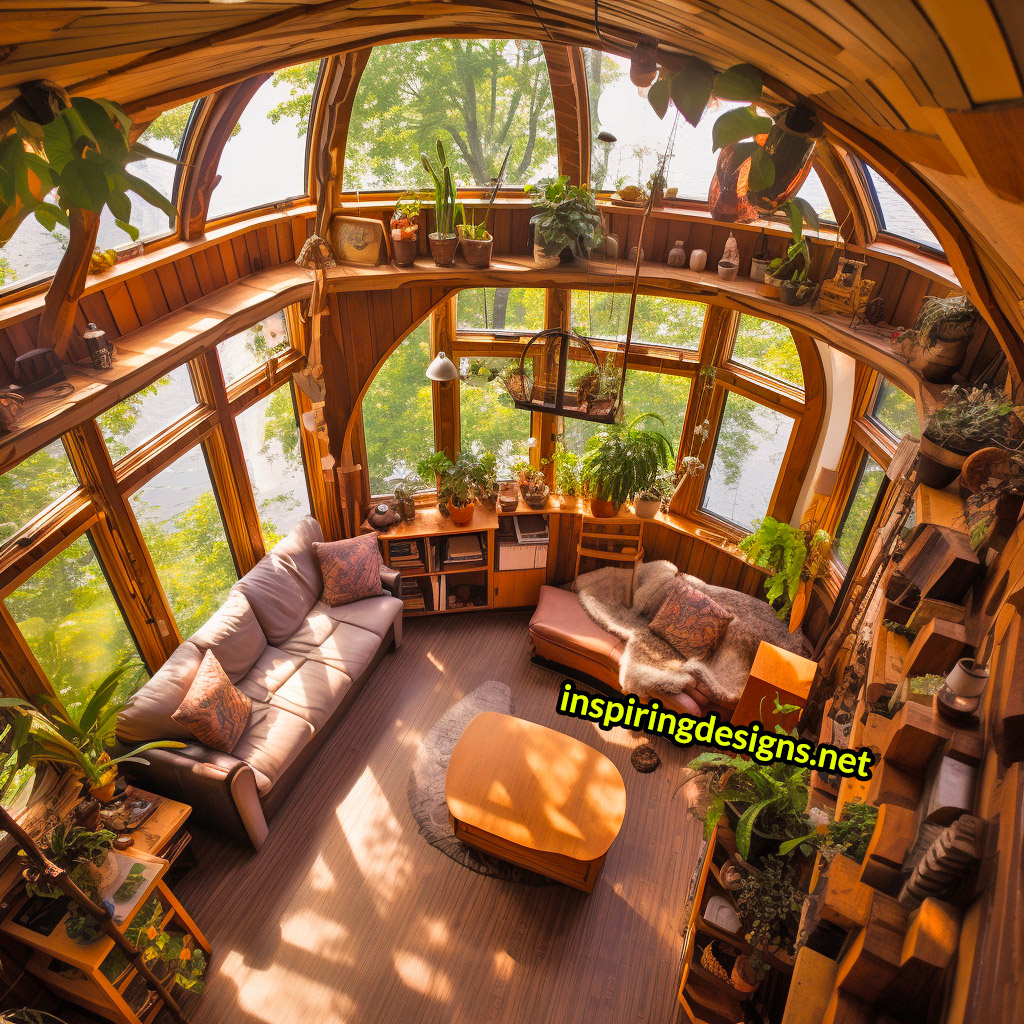 If you're thinking of hopping on this trend, just remember one thing: stock up on window cleaners, and maybe get a sturdy ladder. After all, with views this incredible, you'll want to ensure crystal clear vistas every single day.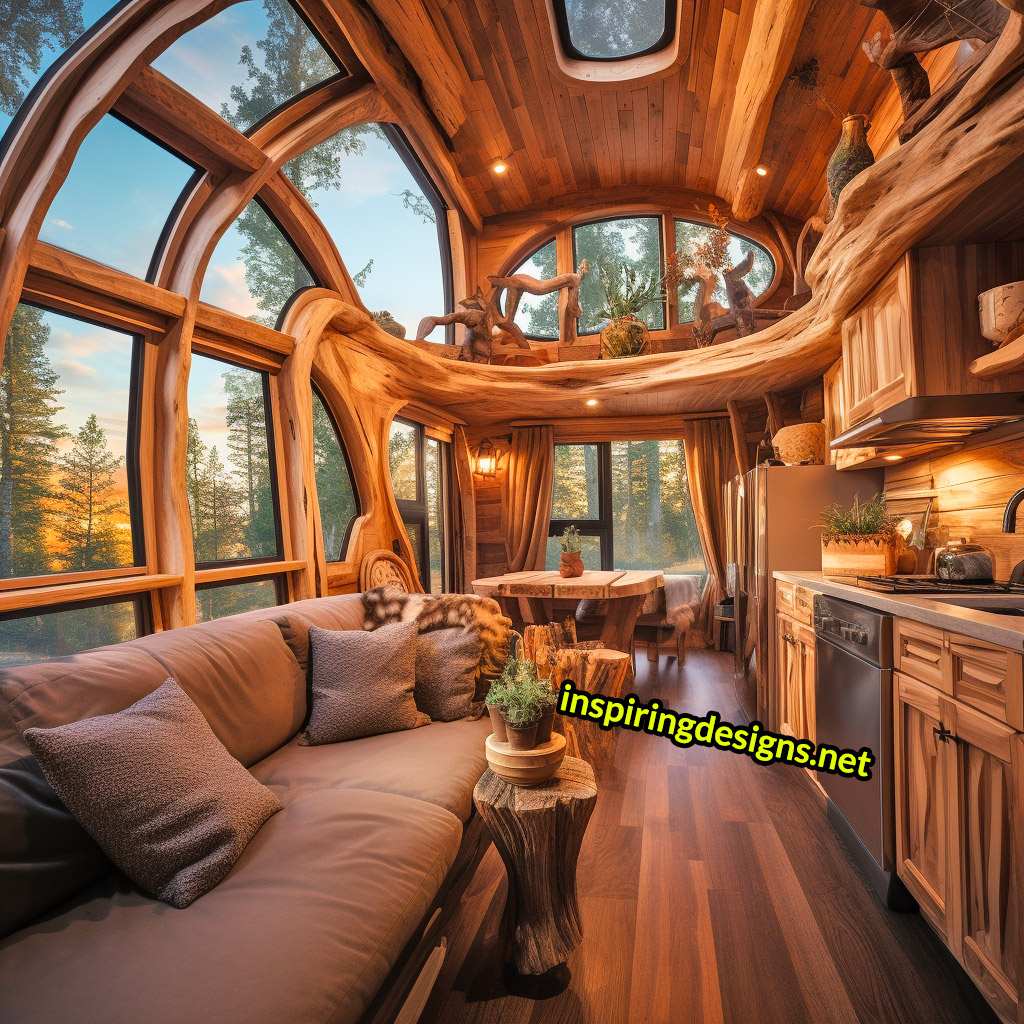 So next time you find yourself gazing up at the sky, dreaming of a home that blends the indoors with the out, remember these tiny marvels.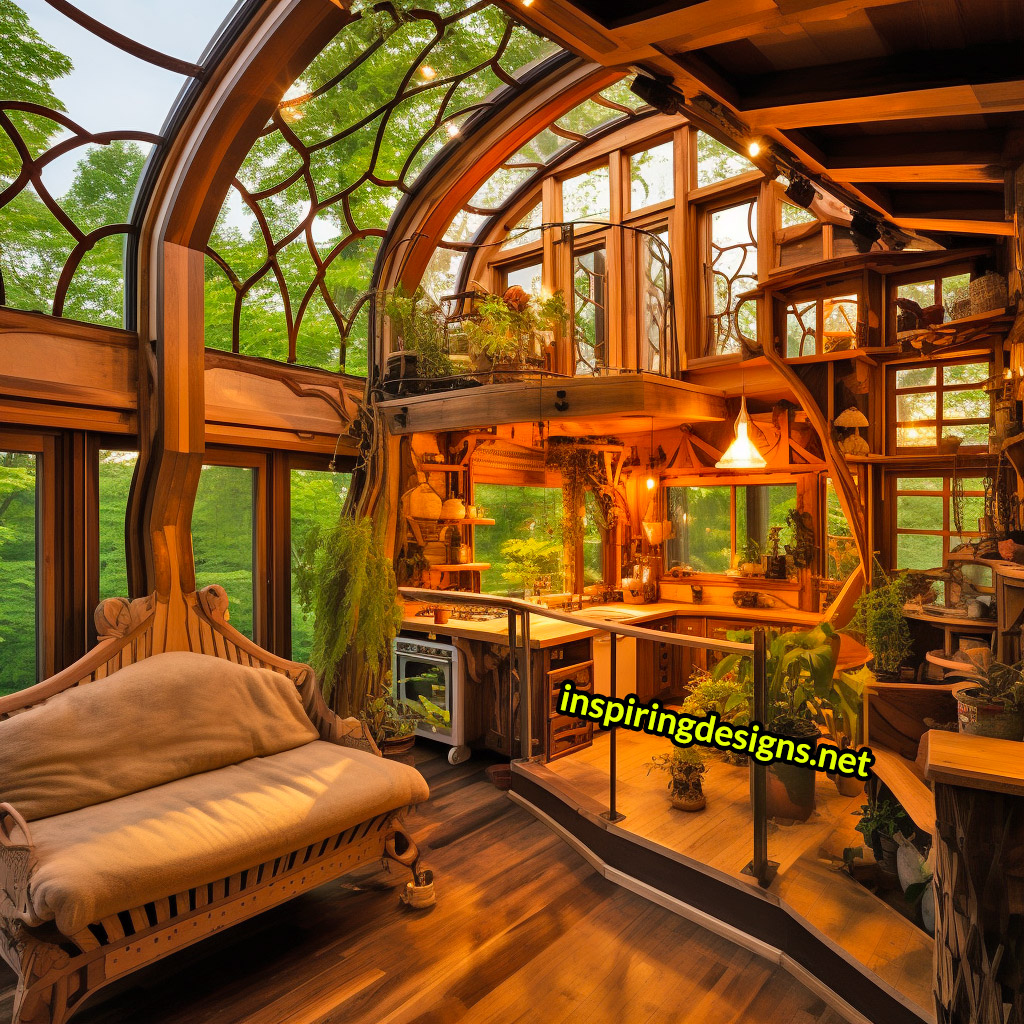 They're the future of luxury living – compact, innovative, and utterly mesmerizing. Because who said the sky's the limit? Not in these homes!