Just when you thought your living room décor was steaming hot, these volcano-inspired coffee tables come bubbling onto the scene, turning up the heat like Mount Vesuvius on a moody day!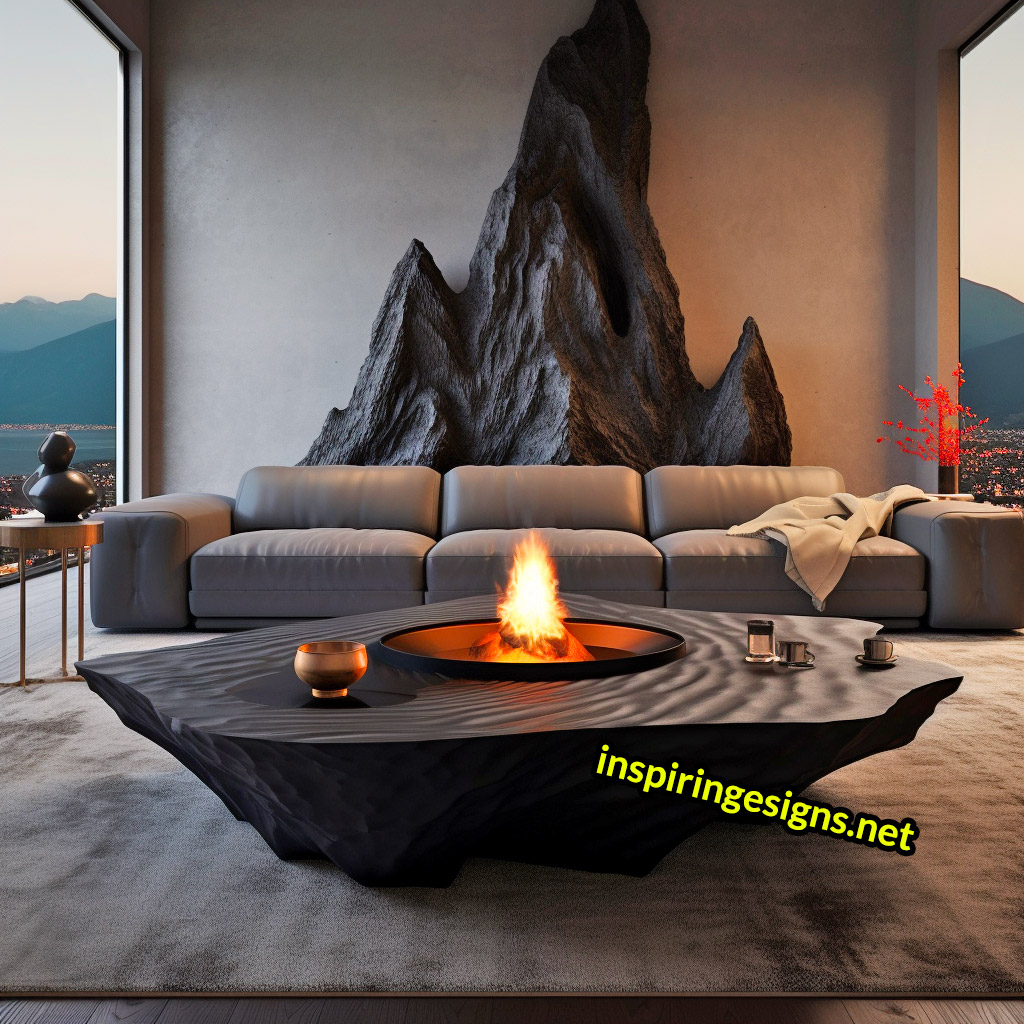 Imagine plunking your coffee mug down onto the majestic slopes of an active stratovolcano. Before you fret – no lava spills here, just an overwhelming desire to stare, snap, and chat about your volcanic center table.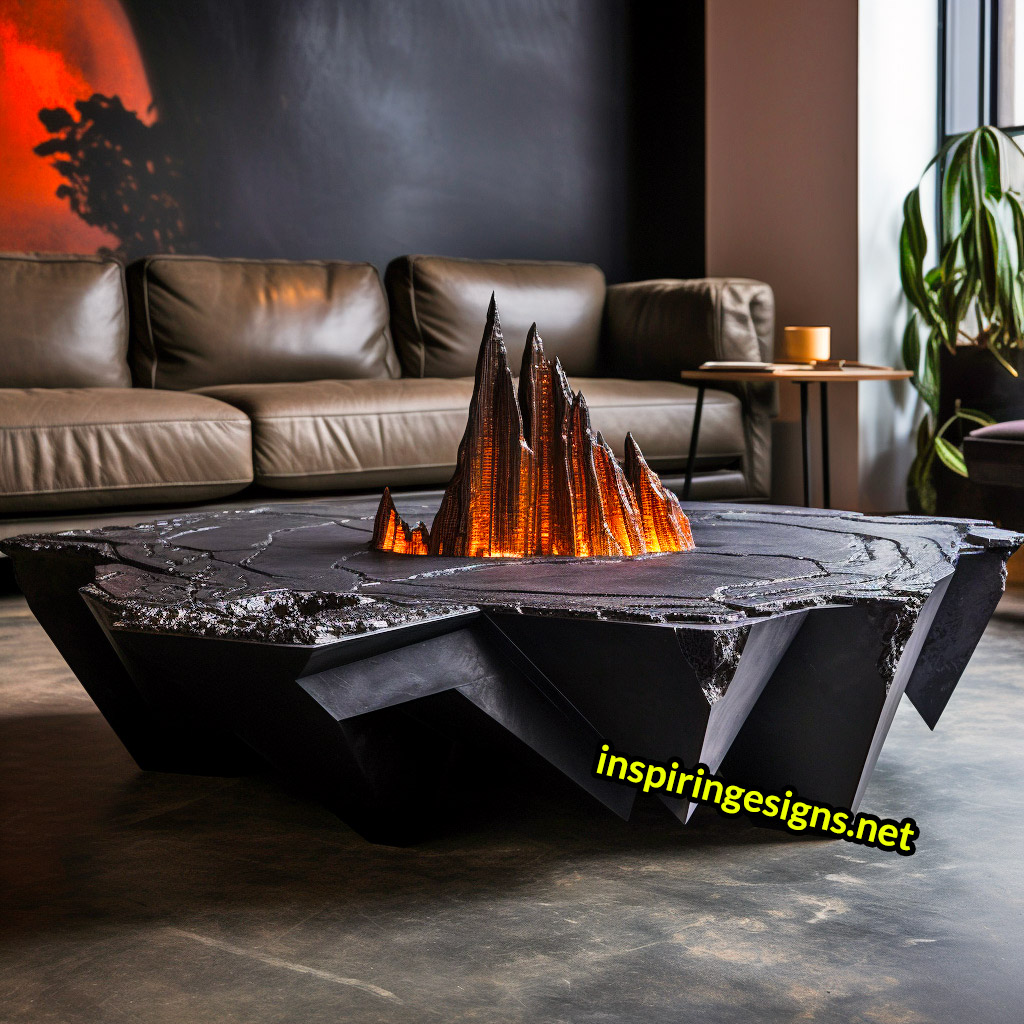 Truly, with tons of unique designs, no two coffee tables look exactly alike. Each one feels like a handcrafted tribute to nature's most magnificent outbursts.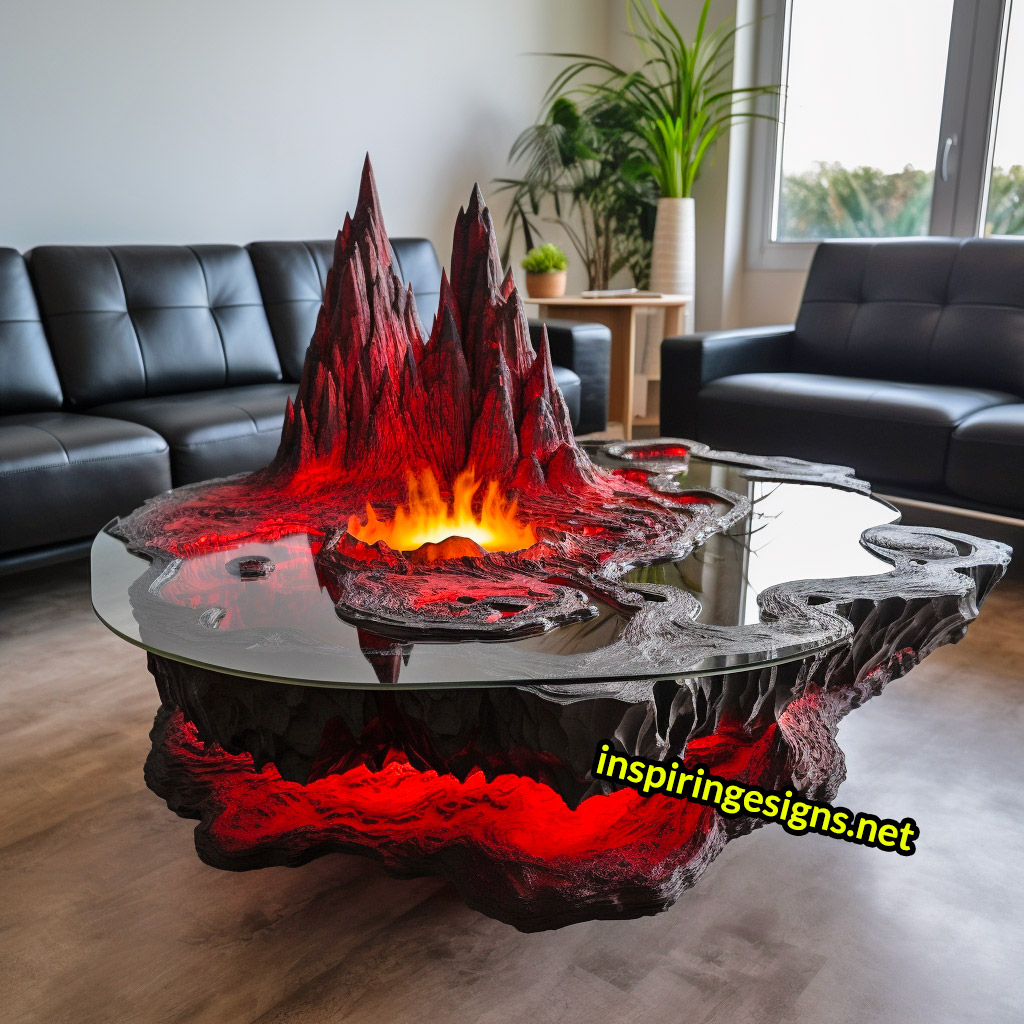 Now, you may ask, "Where's the drama?" Oh, the drama is right at the heart! Smack in the center lies the large volcanic-like peak. It doesn't just sit pretty; it lights up, quite literally.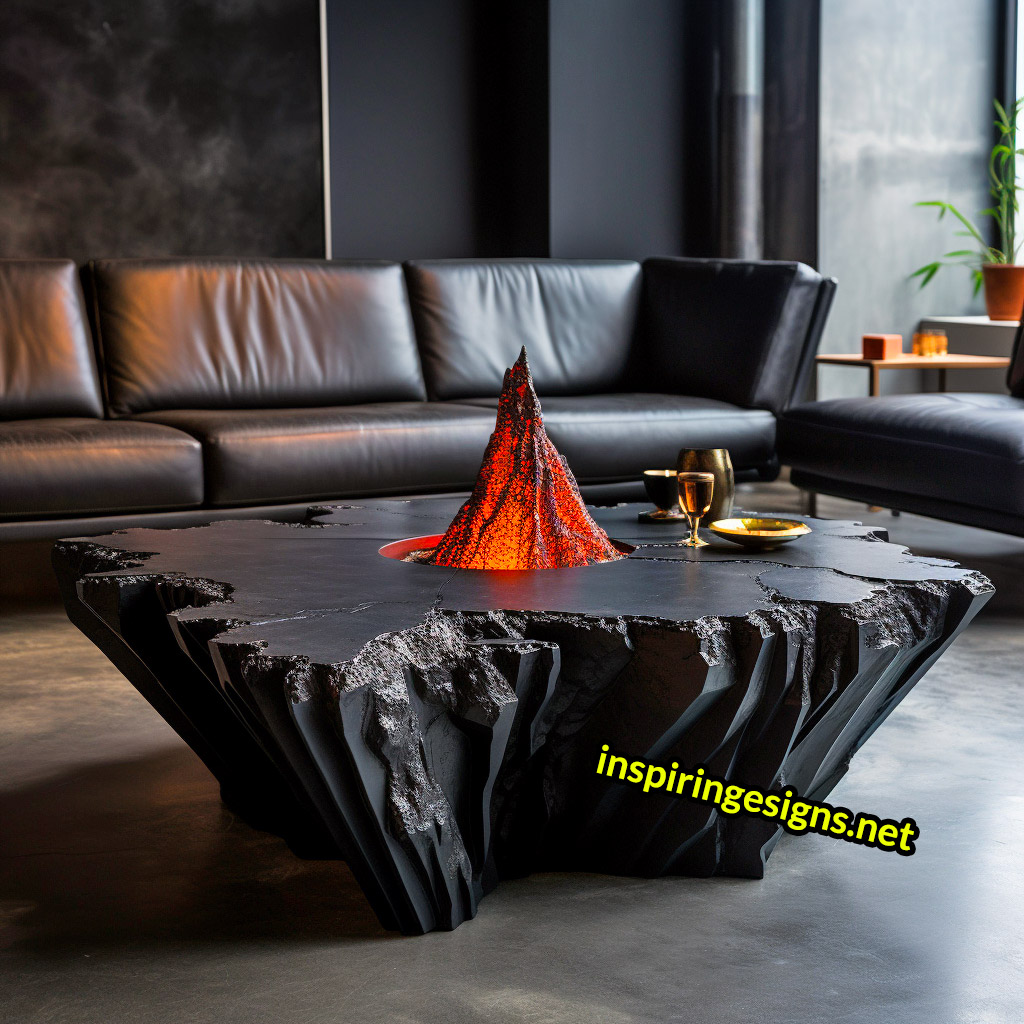 Some of these bad boys boast integrated lighting that casts a magical glow onto the peak, making it look ethereal, as if you're peering into the heart of a real, smoky volcano. But for the brave hearts looking for that extra sizzle, there are versions that use actual fire!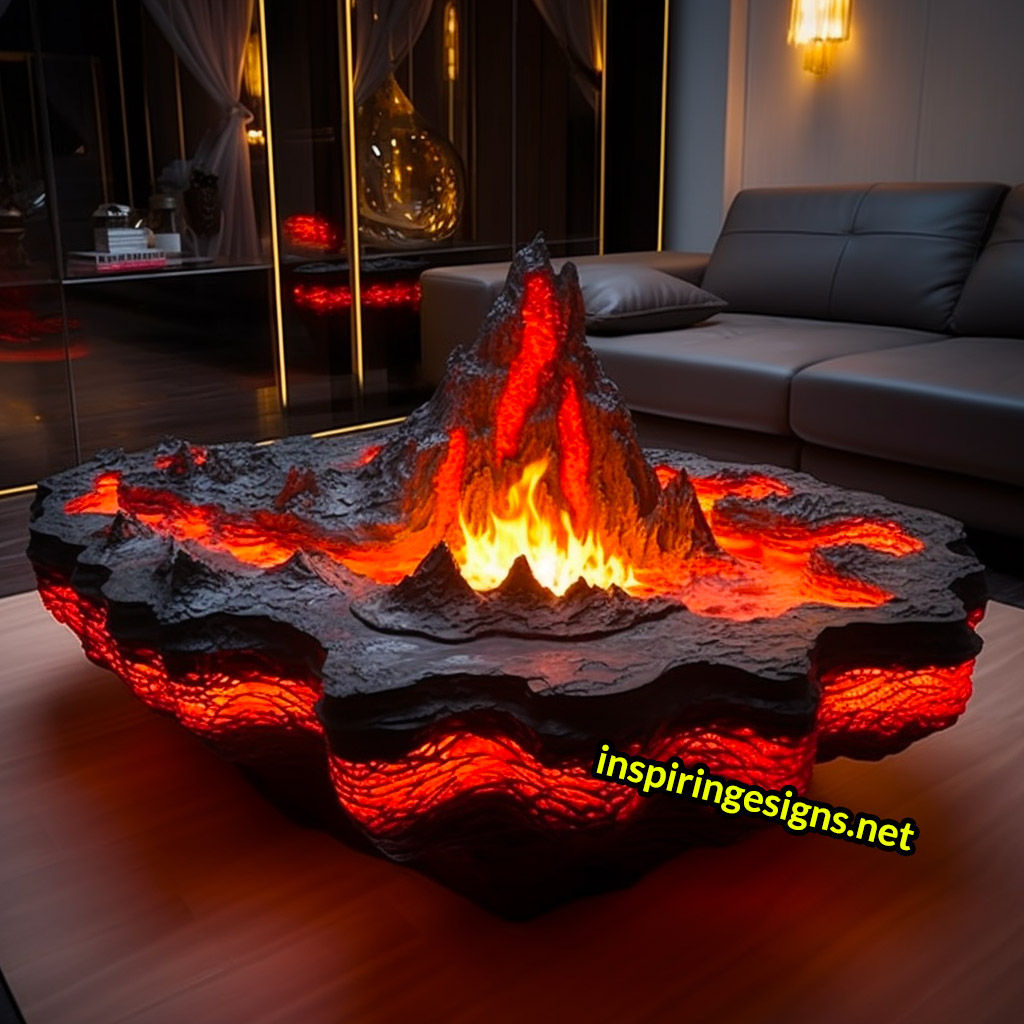 Yep, you read that right – a firetable for your patio! Imagine roasting marshmallows over your own little Vesuvius, or sipping wine as the warm, flickering flames dance away.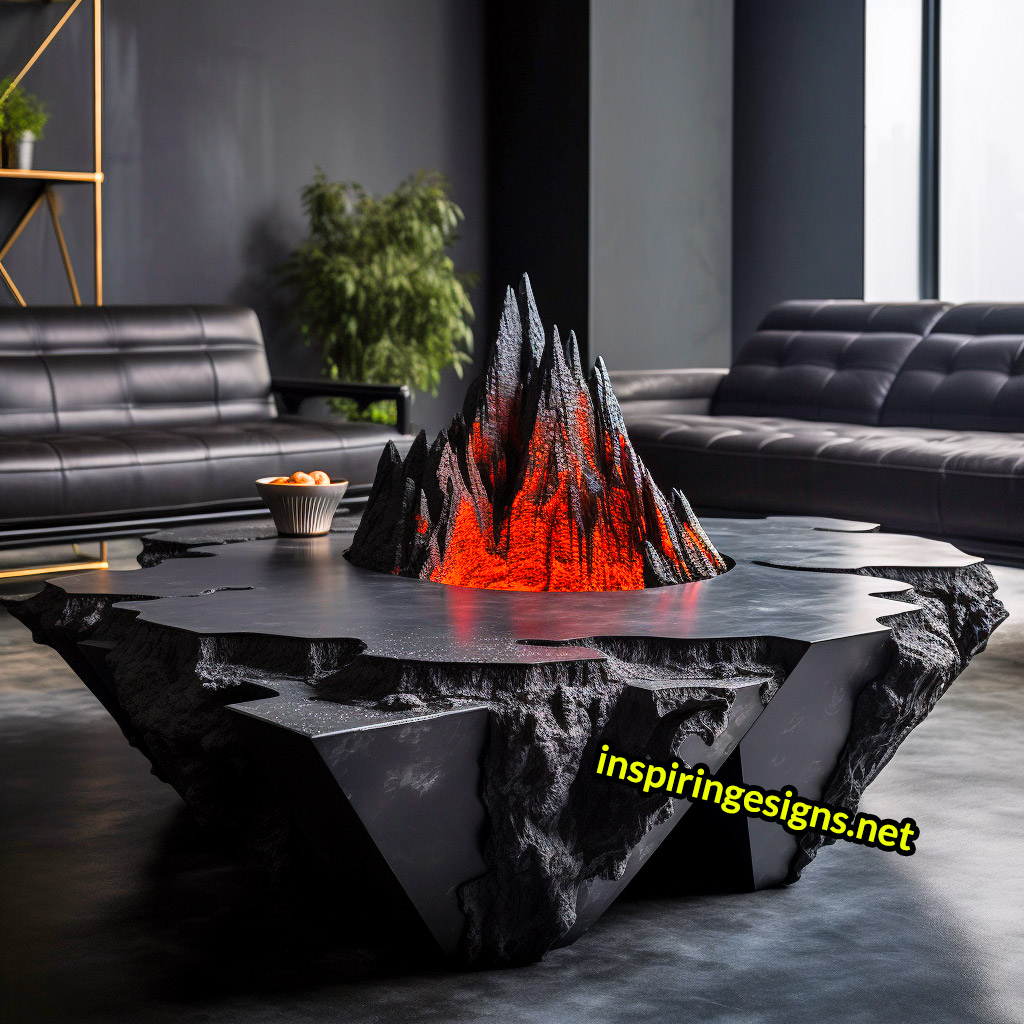 The crafting of these pieces is just as exquisite. Drawing from a buffet of materials, these tables are carved out of granite, stone, wood, epoxy, resin, and even glass.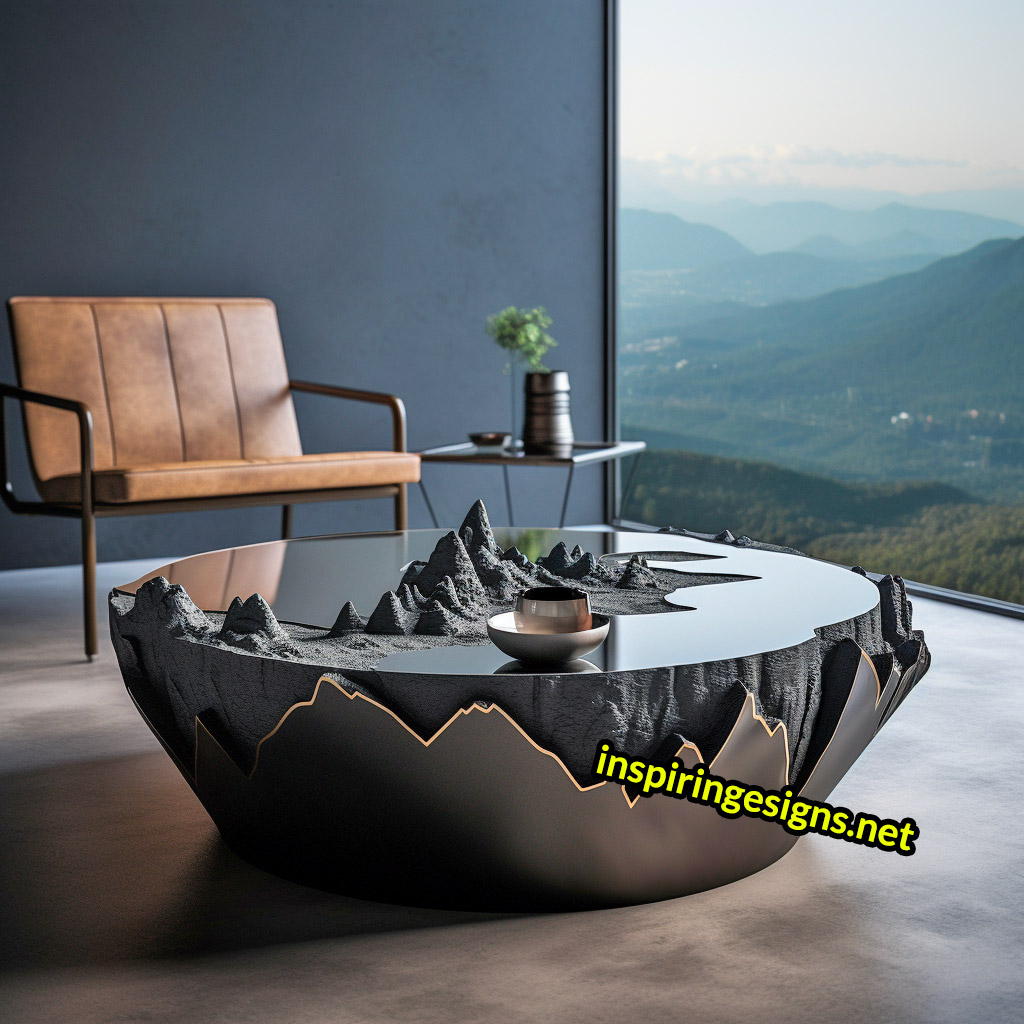 The fusion of these elements ensures each piece is not just sturdy but also a glorious medley of textures and colors. So whether you're a fan of the glossy sheen of resin or the rugged elegance of granite, there's something to fuel every volcanic fantasy.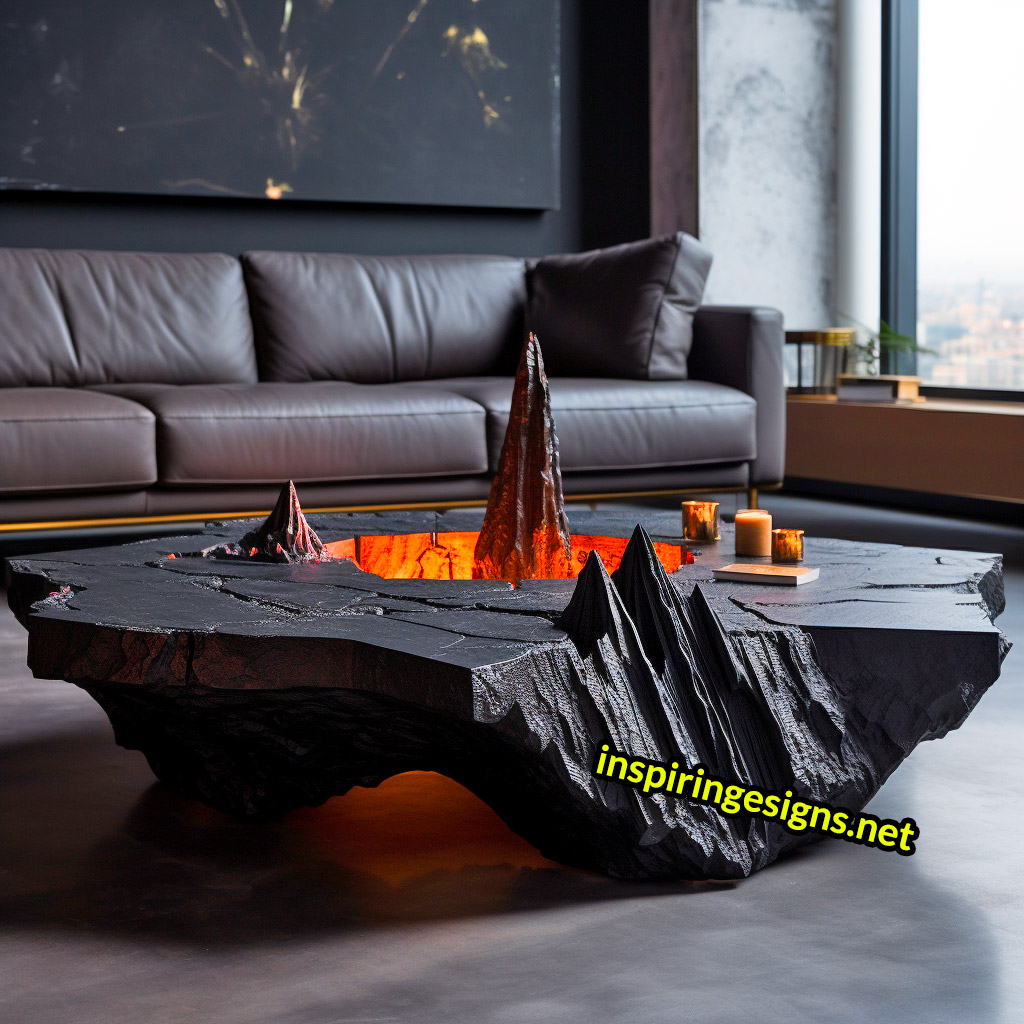 Hidden like a secret chamber, there's a control panel on the side. It's not there to predict the next eruption (sorry, not THAT realistic!) but to let you control the lighting.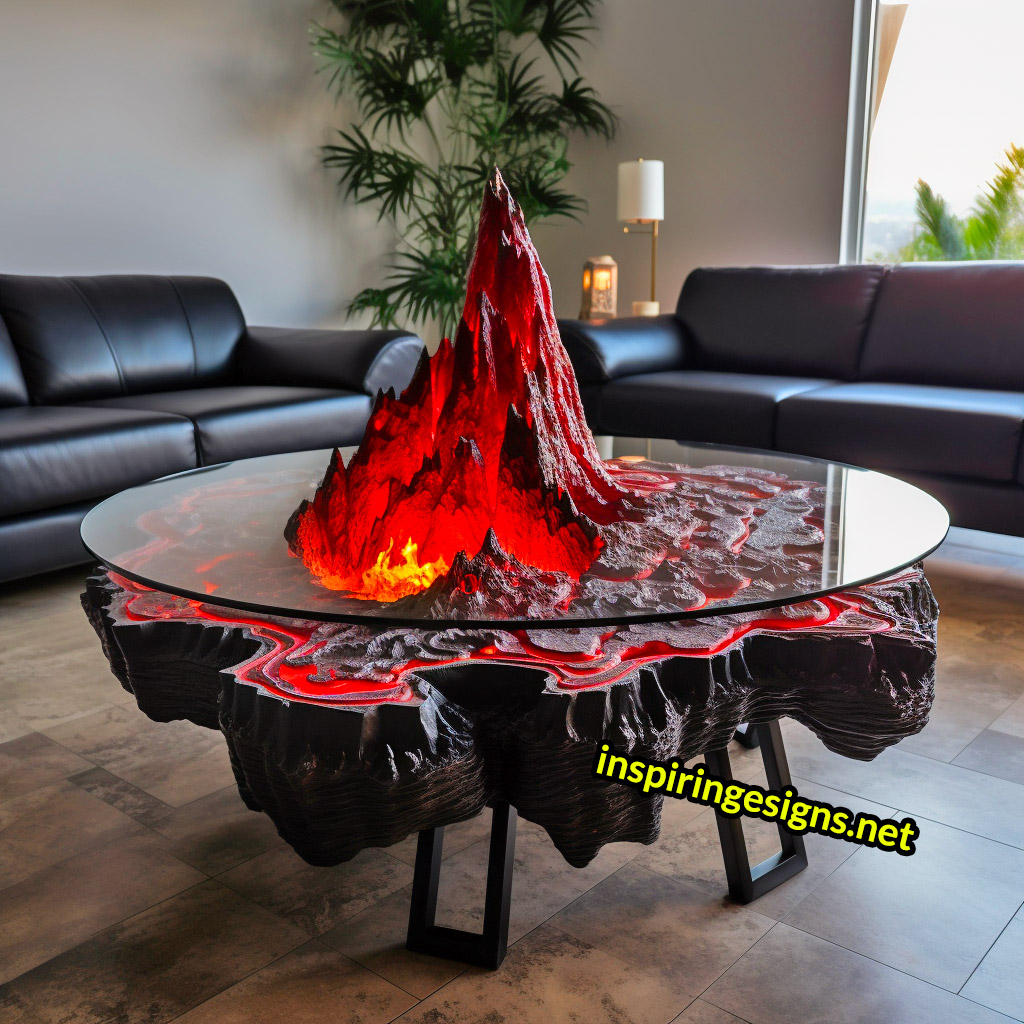 Whether you're setting a romantic mood or hosting a spooky Halloween party, just a few taps and your table will shine accordingly.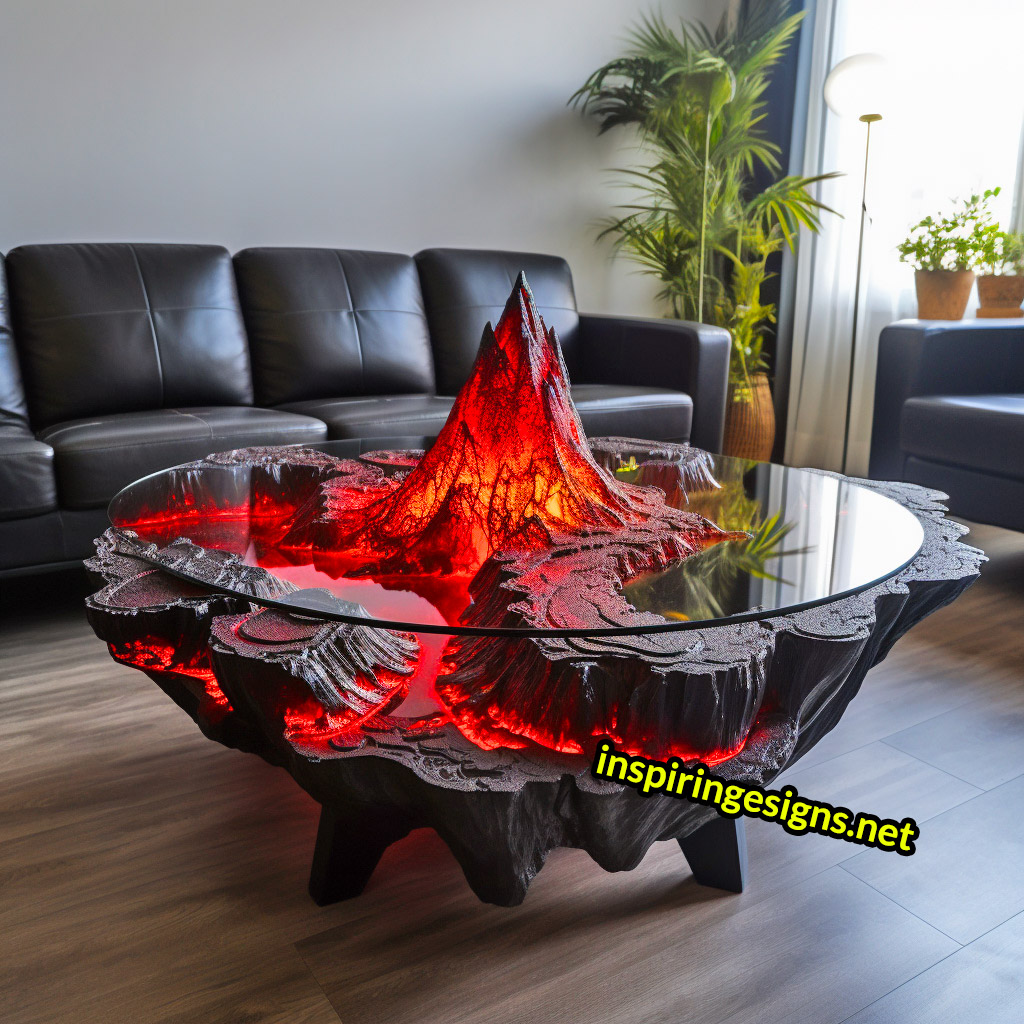 Say goodbye to those mundane coffee table books. With one of these volcano tables, you've got yourself an instant eye-catcher and a ceaseless conversation starter.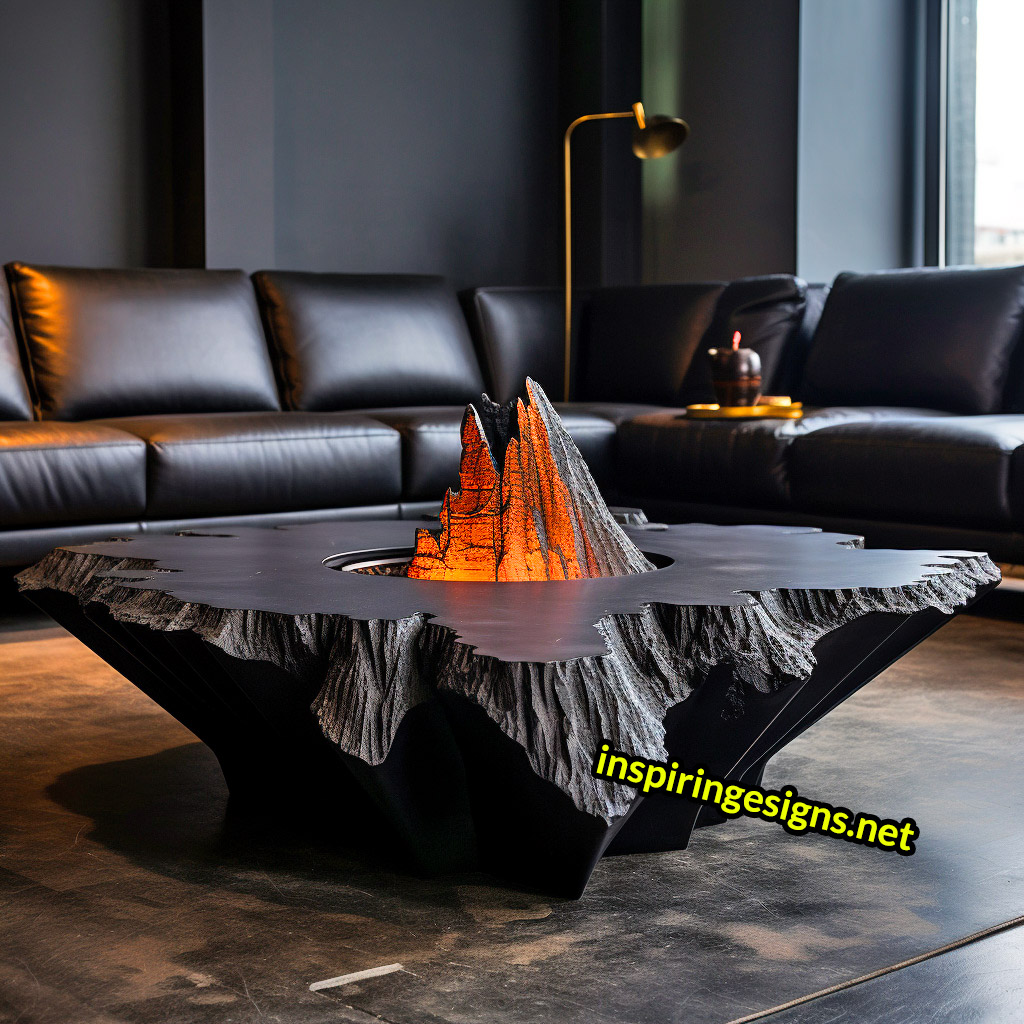 Friends, family, the postman, everyone will be erupting with questions and compliments. "Where did you get this? Is it real lava? Can I touch it?"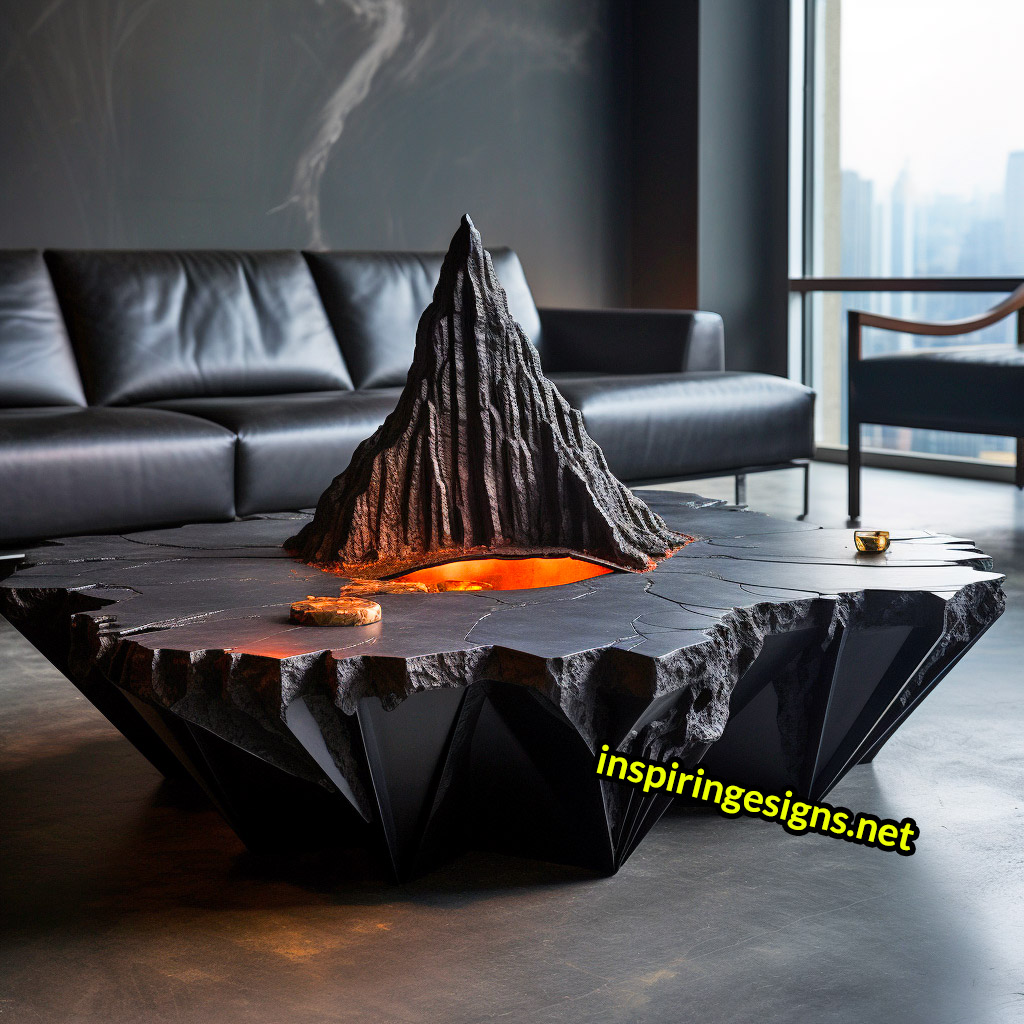 Centrally placed in your living area, it's not just a table but a stunning centerpiece that tells tales of nature's fury and beauty.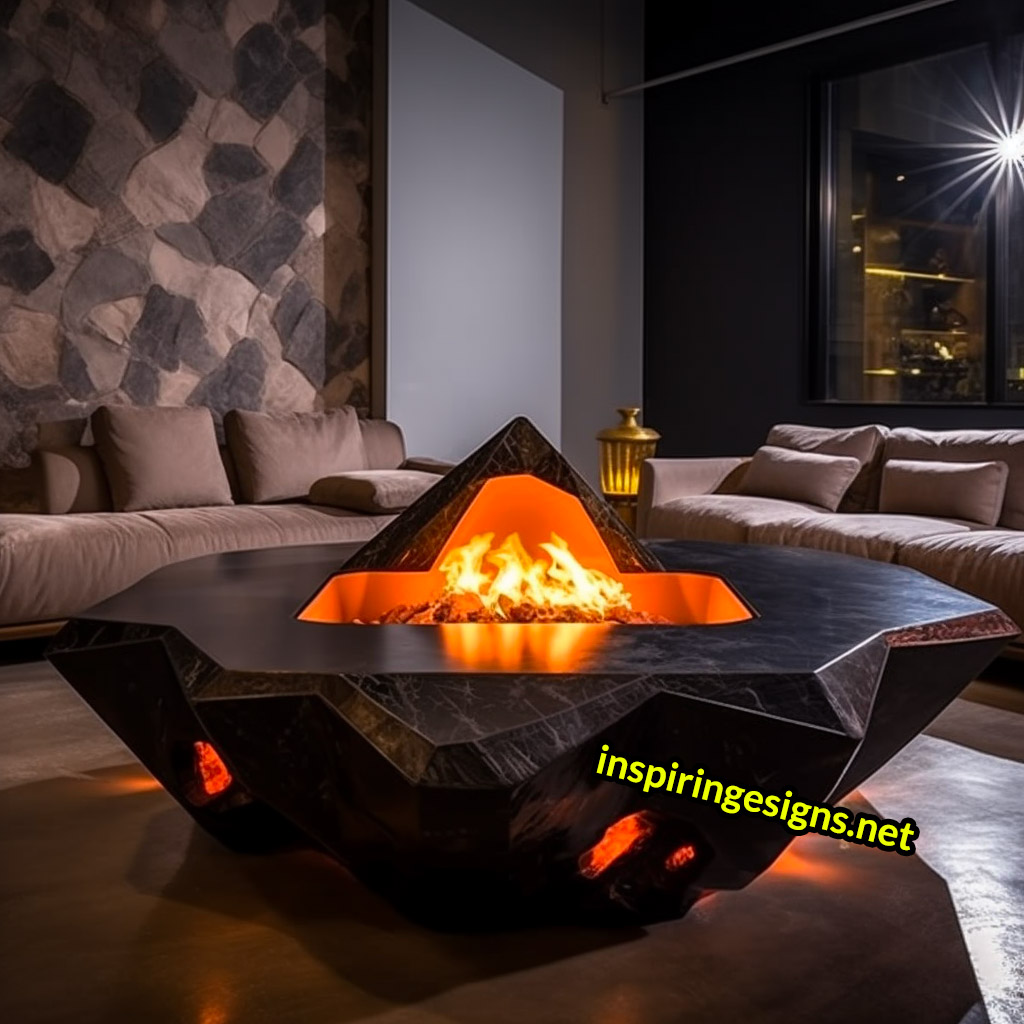 The rich contours, the surreal peaks, and the ambient glow (or the fiery dance) – it's all so enchantingly hypnotic.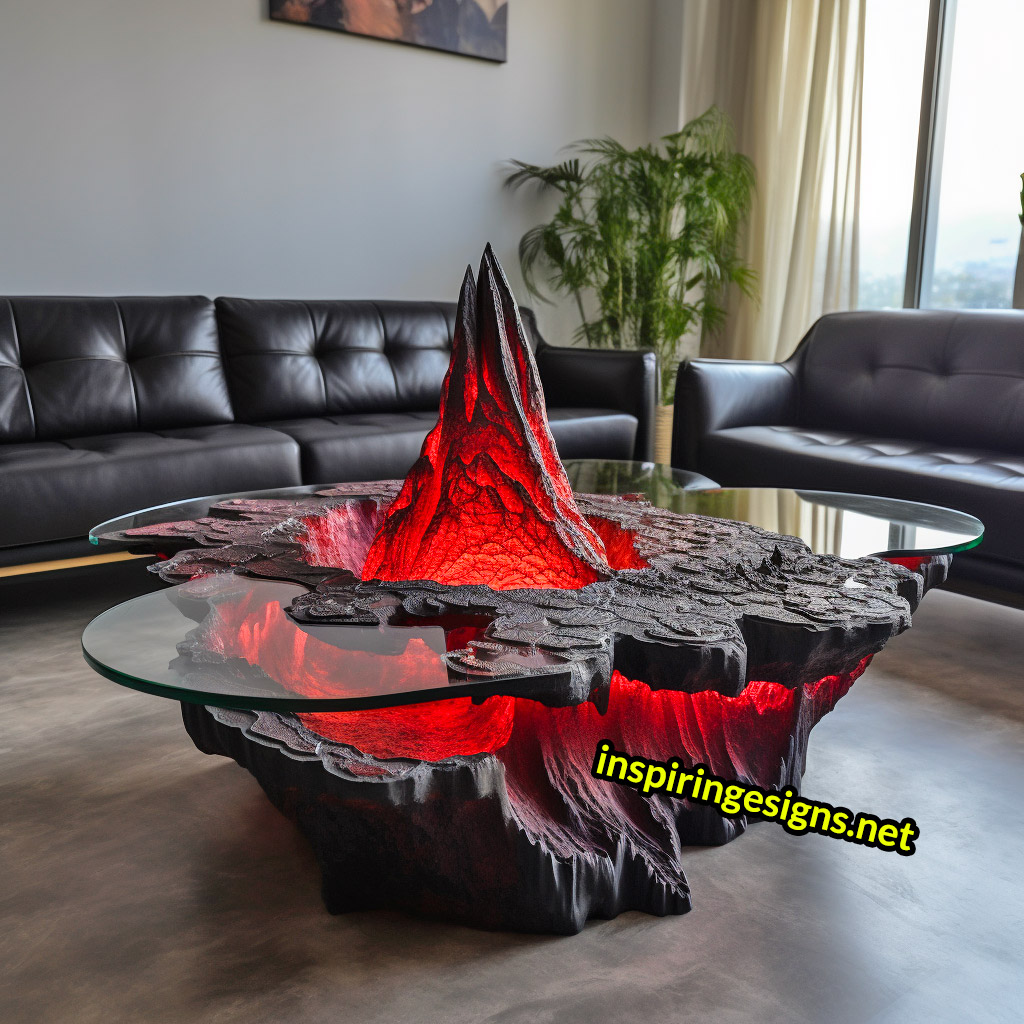 But wait, is this behemoth going to take up your entire living room? Fear not, fellow lava lover! Each table is sized just right.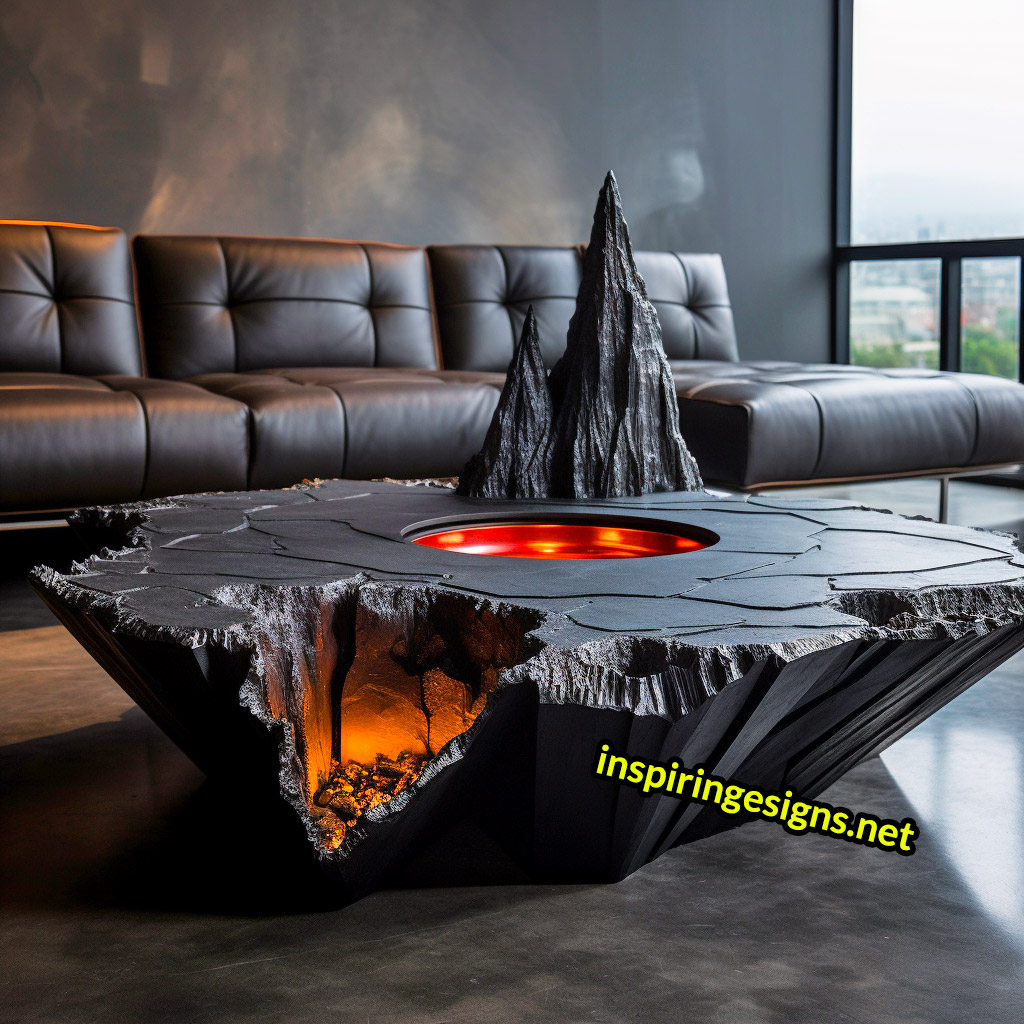 Most tables measure between 4-6 feet in diameter, giving you enough space to flaunt your latest travel mugs or just to prop up your feet. And when it comes to height, these beauties rise to a grand 3-4 feet at their peak.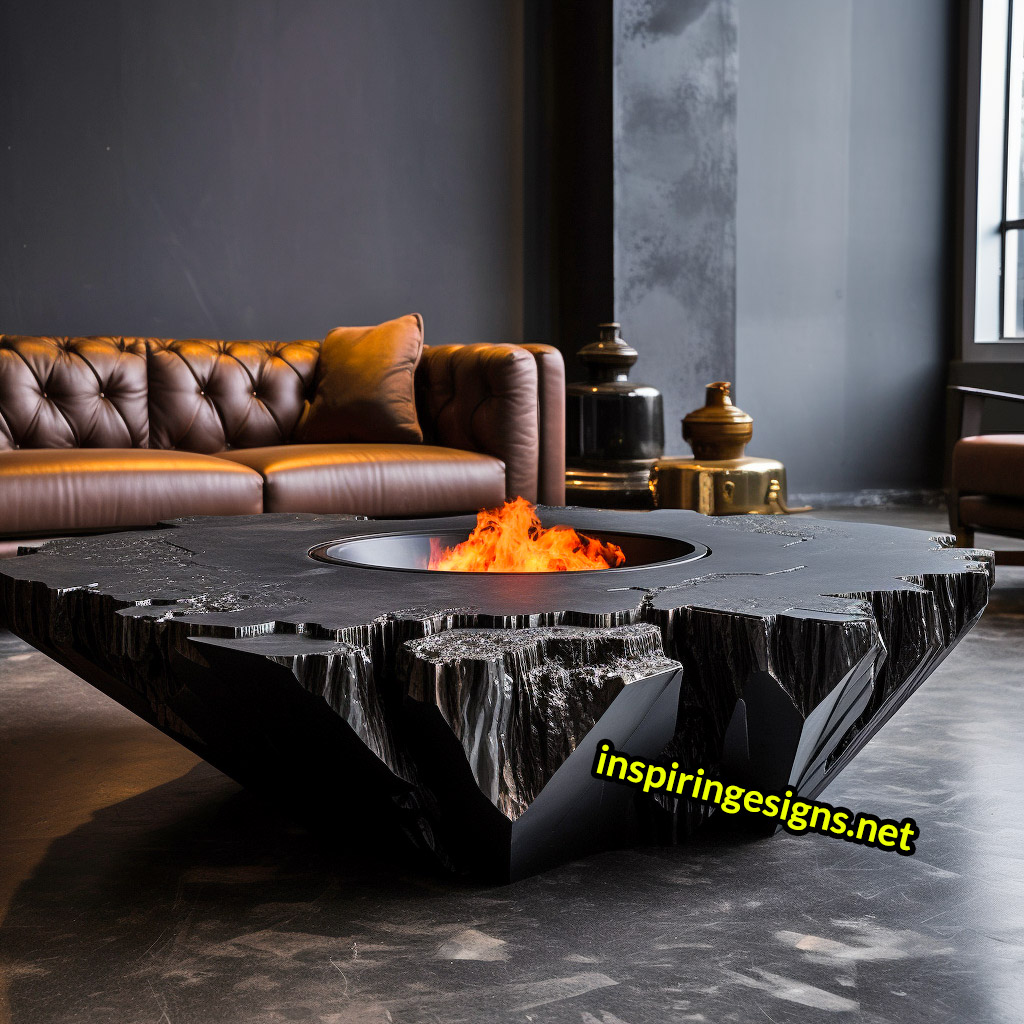 So whether you've got a sprawling villa or a cozy apartment, there's a volcano waiting to claim its territory in your living room.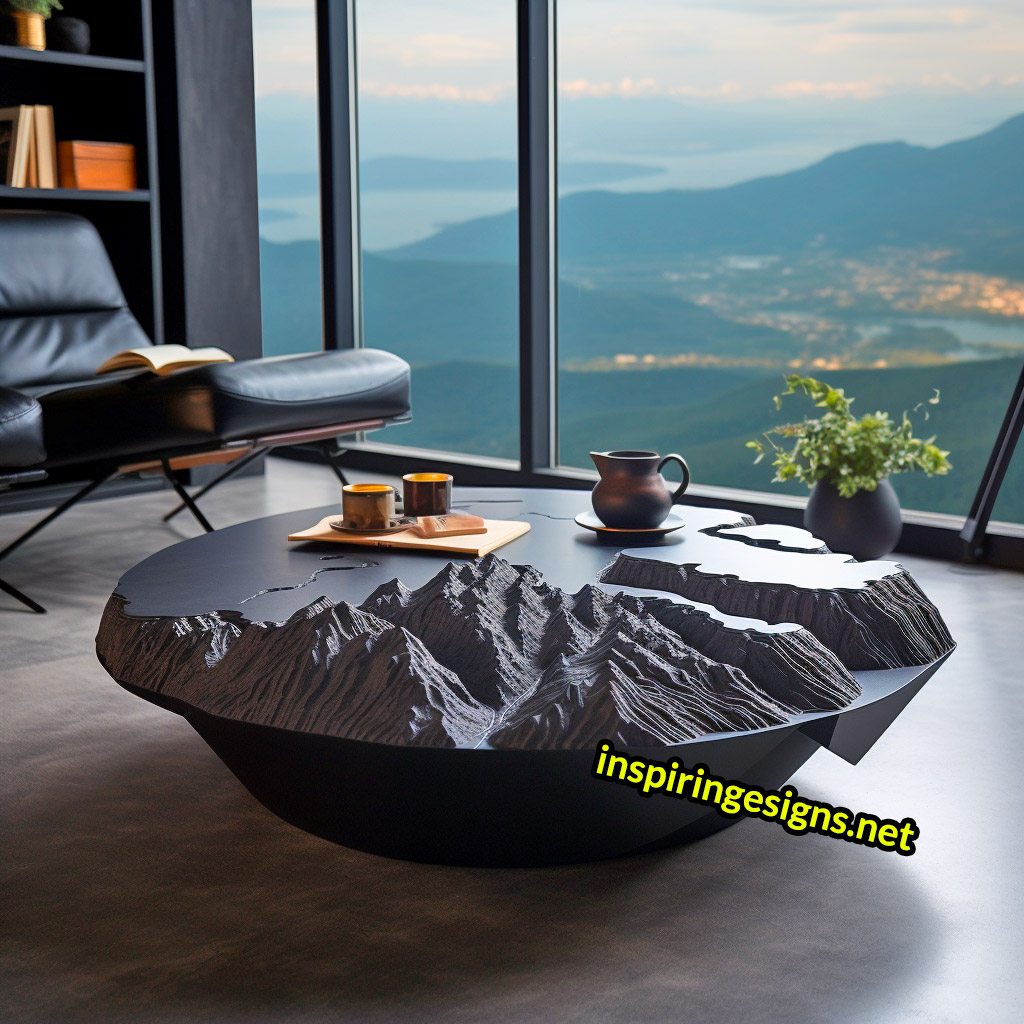 In the realm of home décor, fads come and go. But these volcano coffee tables? They're timeless, much like the ancient giants they draw inspiration from. It's not just furniture; it's a statement, a story, a spectacle.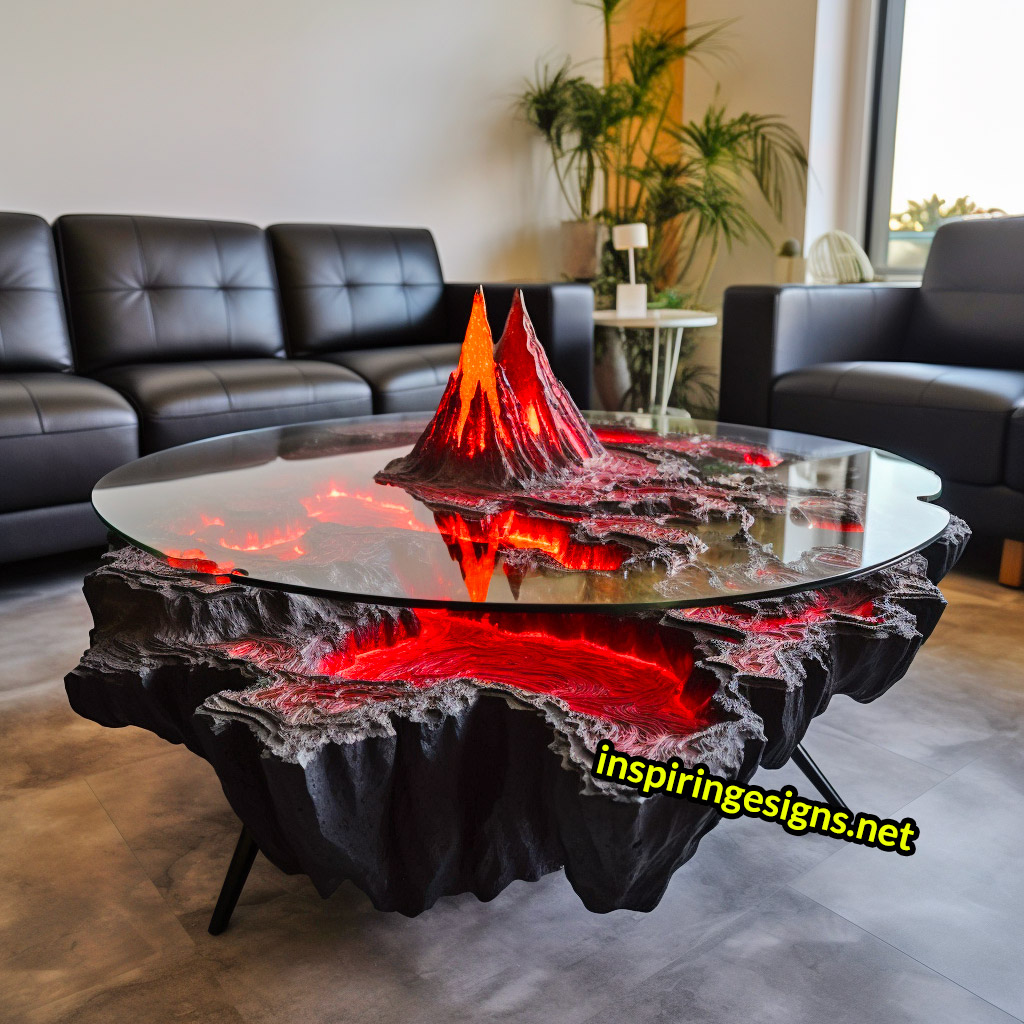 So if you're looking to add some volcanic vigor to your space, these tables are just the magma… I mean, magic you need. Remember, every eruption begins with a spark. Why not let that spark be in your living room?