Hold on to your propellers, folks! We're about to embark on a sky-high adventure through the whimsical world of giant helicopter-shaped kids beds. No, your eyes are not deceiving you – this is the real deal!
Imagine little Billy's face lighting up like a Christmas tree at Heathrow Airport when he sees a whopping helicopter in his room!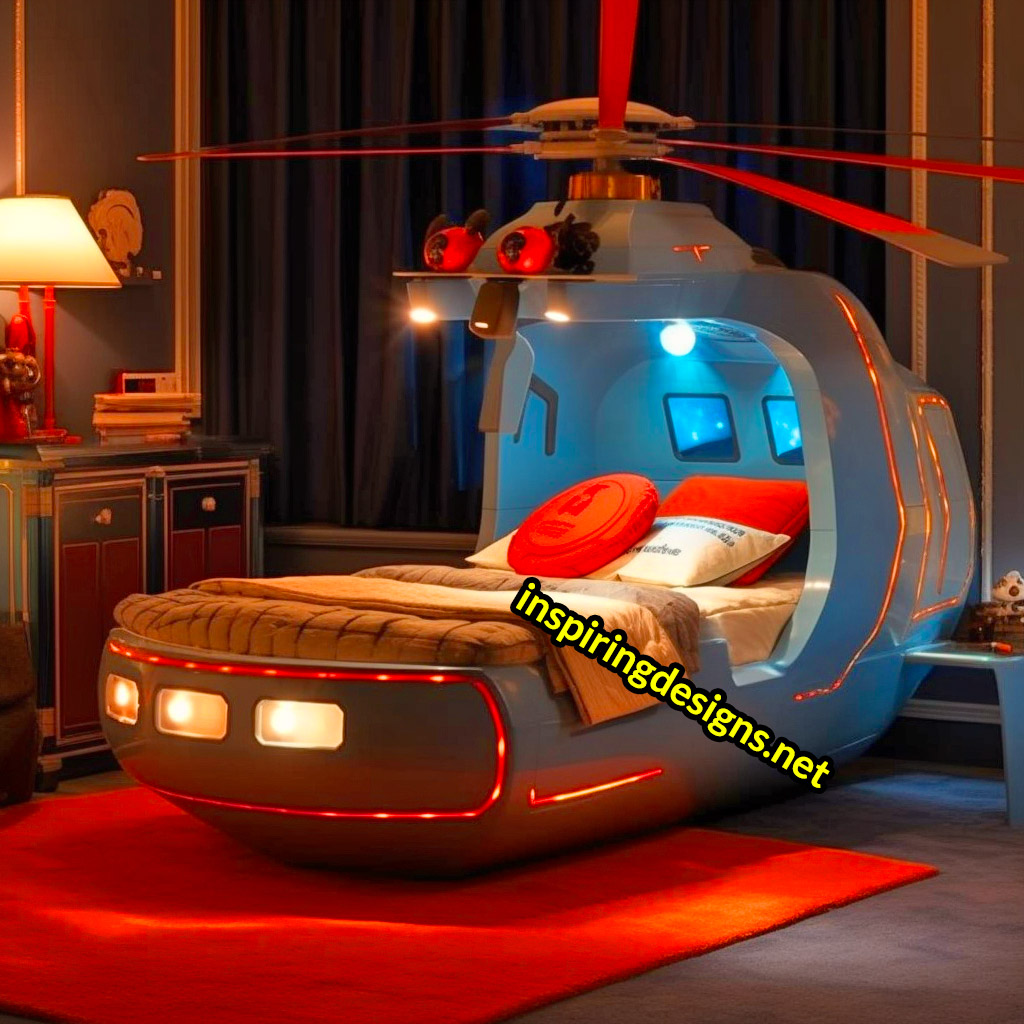 Not just any helicopter, but one in which he can actually climb aboard, soar through fluffy clouds (in his dreams), and park it for the night.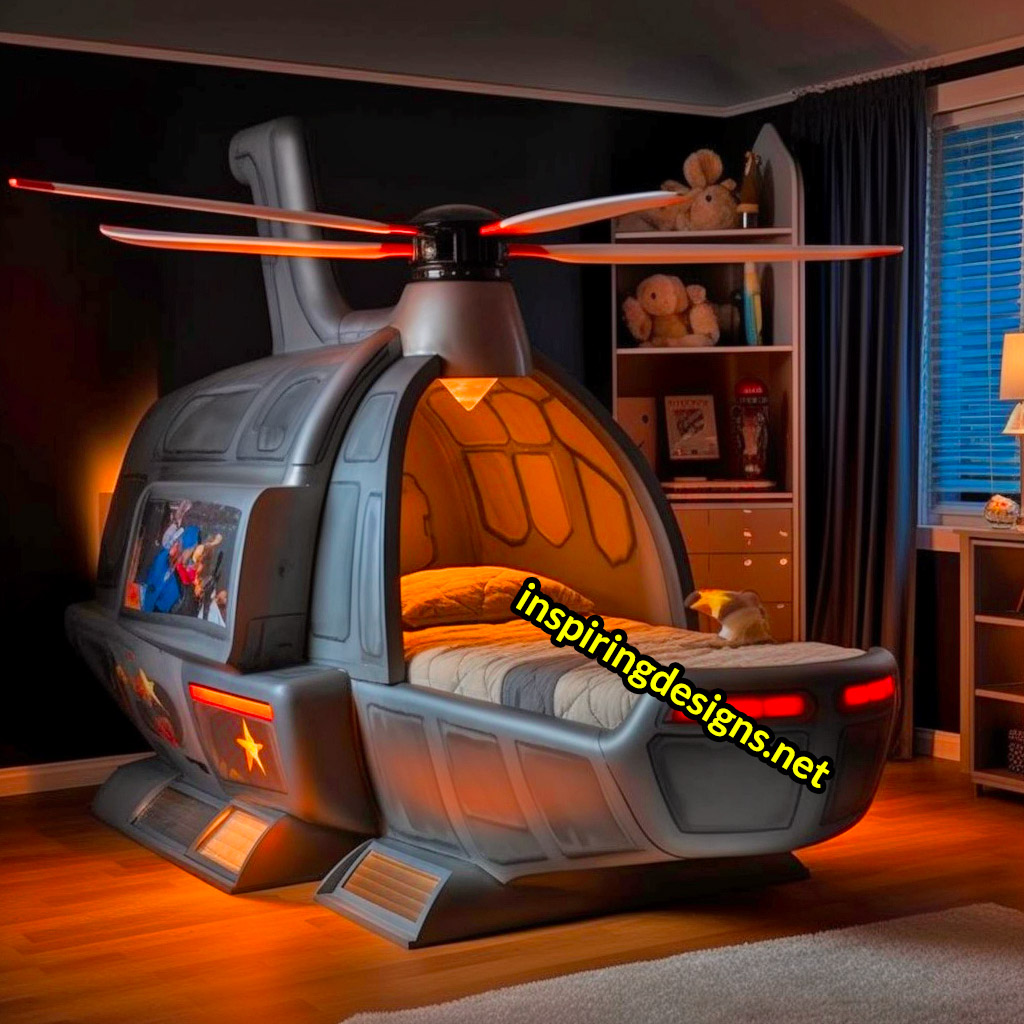 Yes, helicopter-enthusiast parents, you've heard right. These beds come in a dizzying array of designs. From sleek, modern airships to classic warbirds, your future pilot's jaw will drop faster than gravity.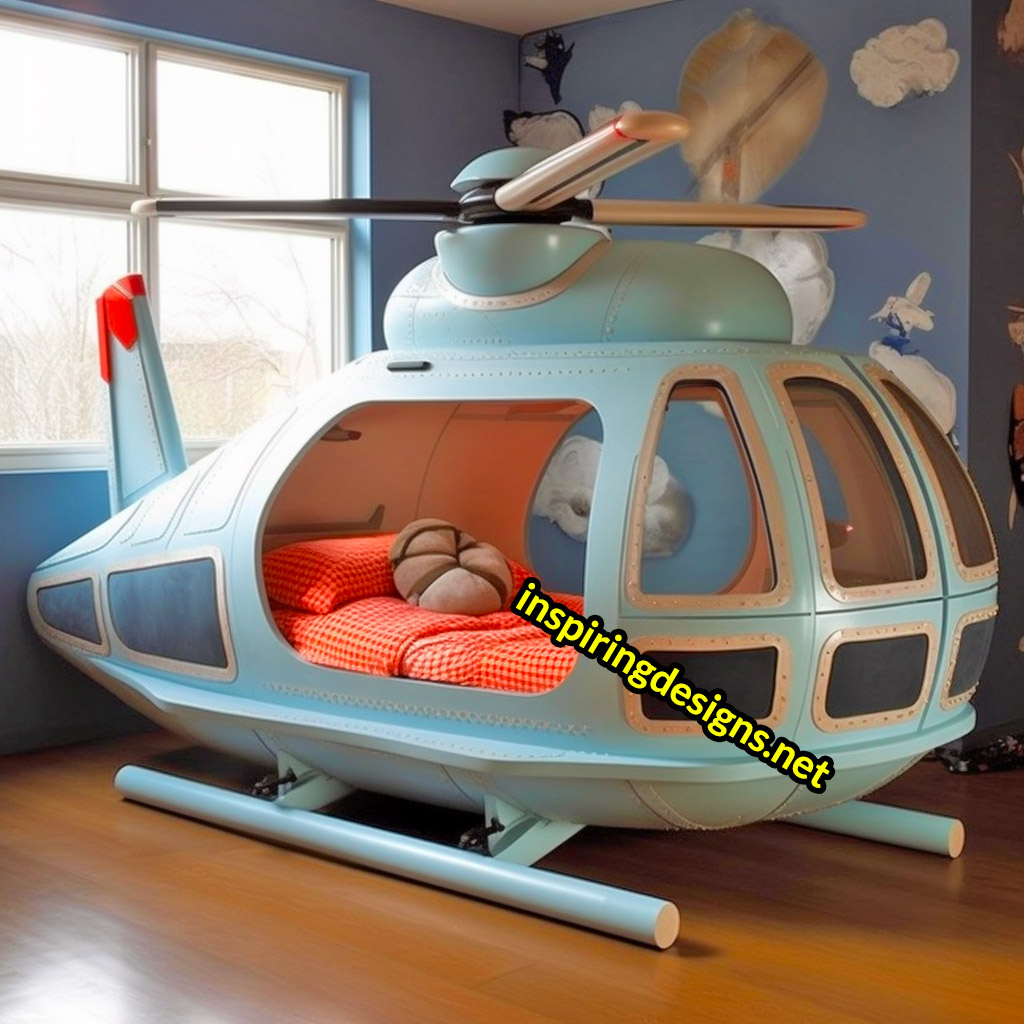 But wait, there's more! Some of these beds boast play areas for the kids to pretend they're flying. These playpens of the imagination are decked out with control panels, joysticks, and gauges.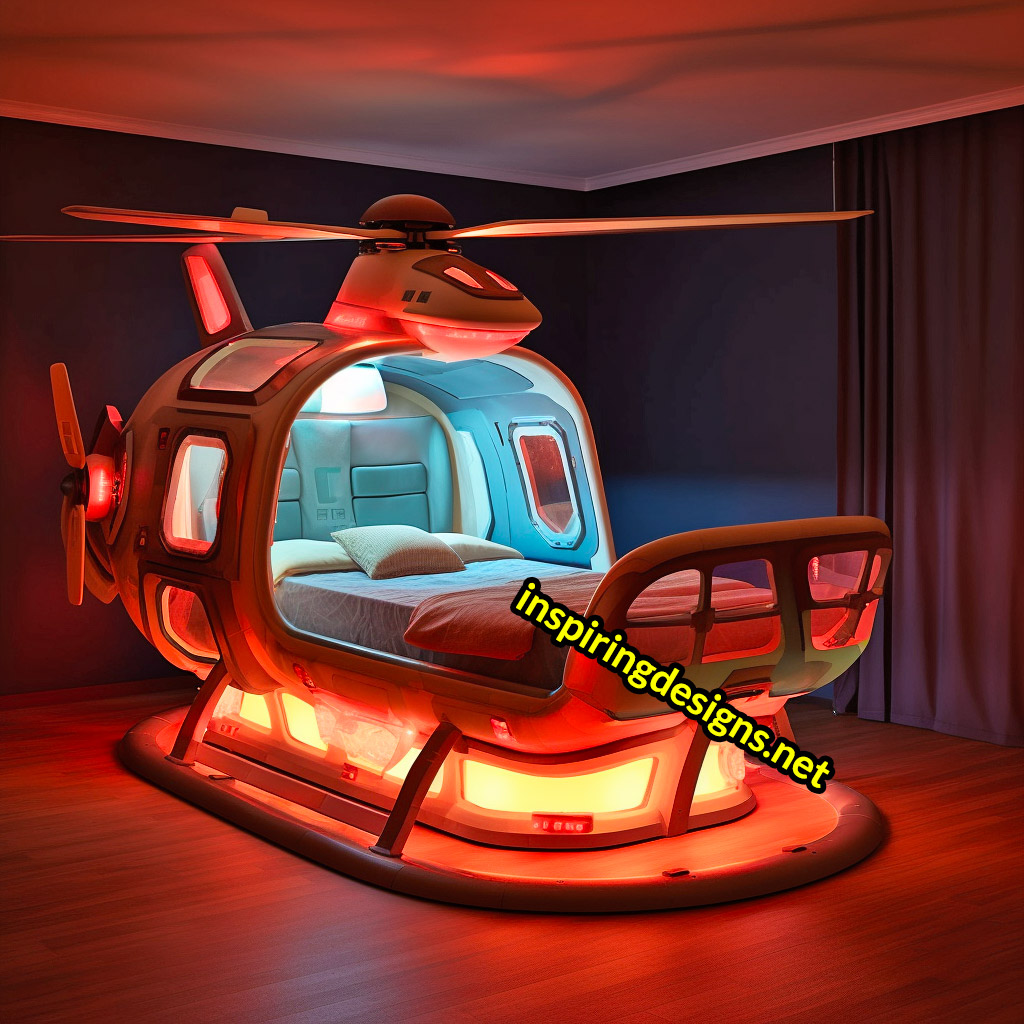 Is it a bed? Is it a helicopter? It's a magical fusion!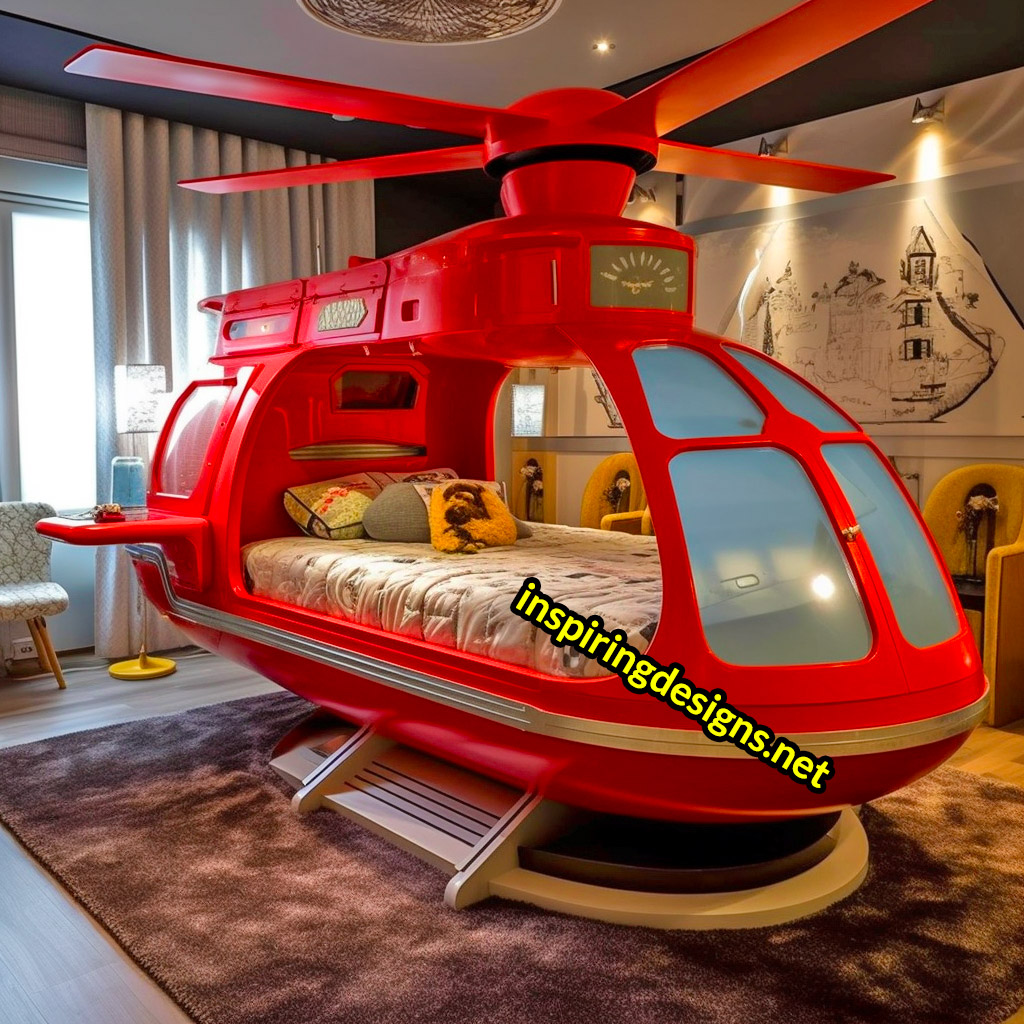 These whirly wonders don't just fly high on fun; they're practical too! Think hidden compartments for books, toy hangars, and even sheet storage. This is Marie Kondo meets Maverick from Top Gun!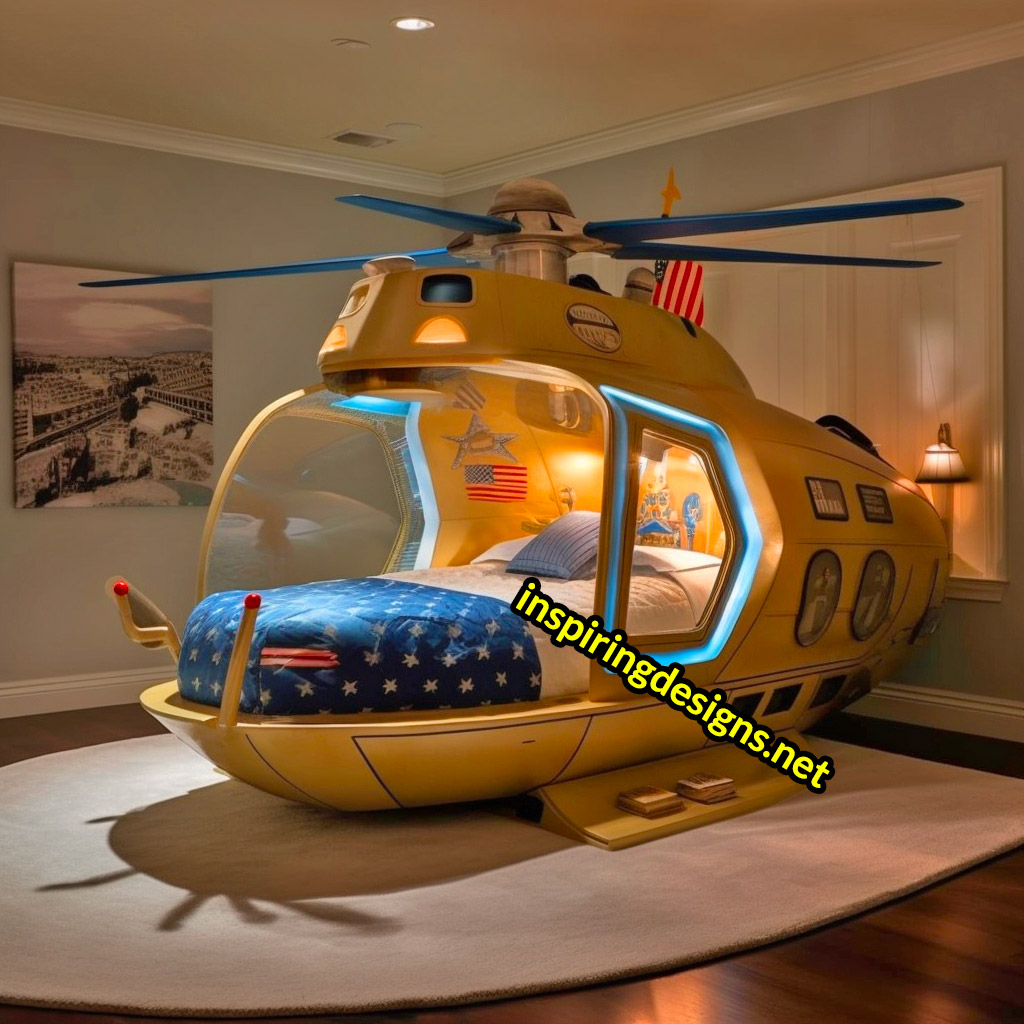 Now, let's talk materials. Crafted from the finest wood and plastic, these beds are built to withstand any turbulence your little ones can throw at them.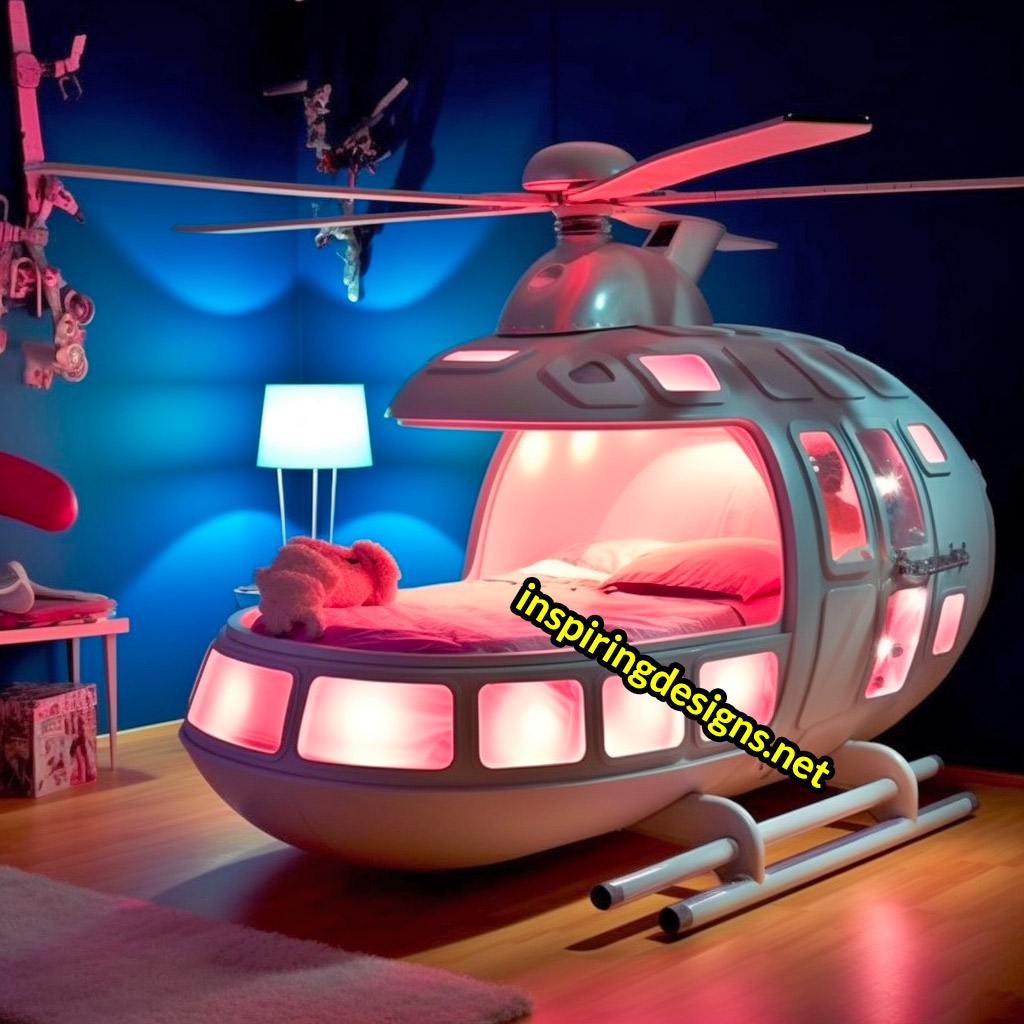 The combination of materials ensures durability, whilst still being light enough for emergency landings (aka moving rooms).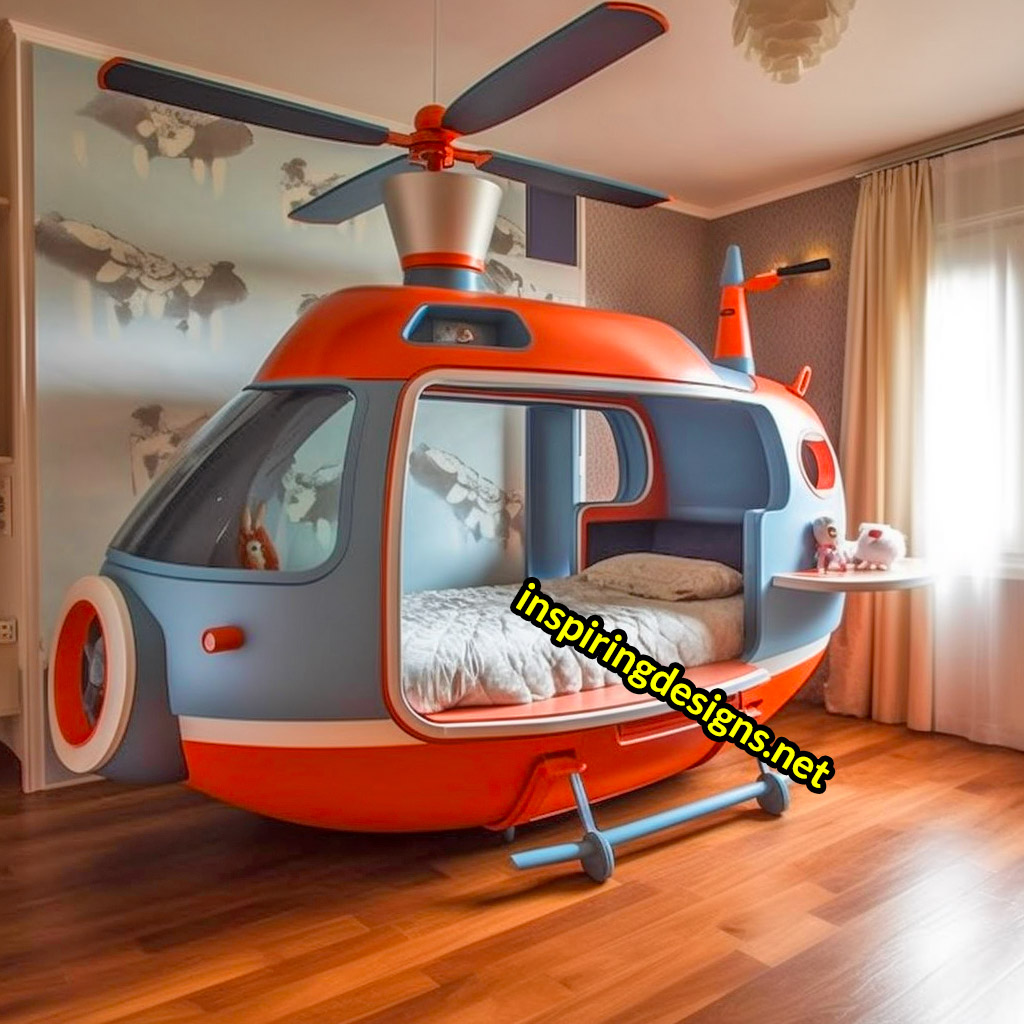 Hold onto your rotor blades, folks – these beds have life-size helicopter rotors on top. Yes, you read that correctly.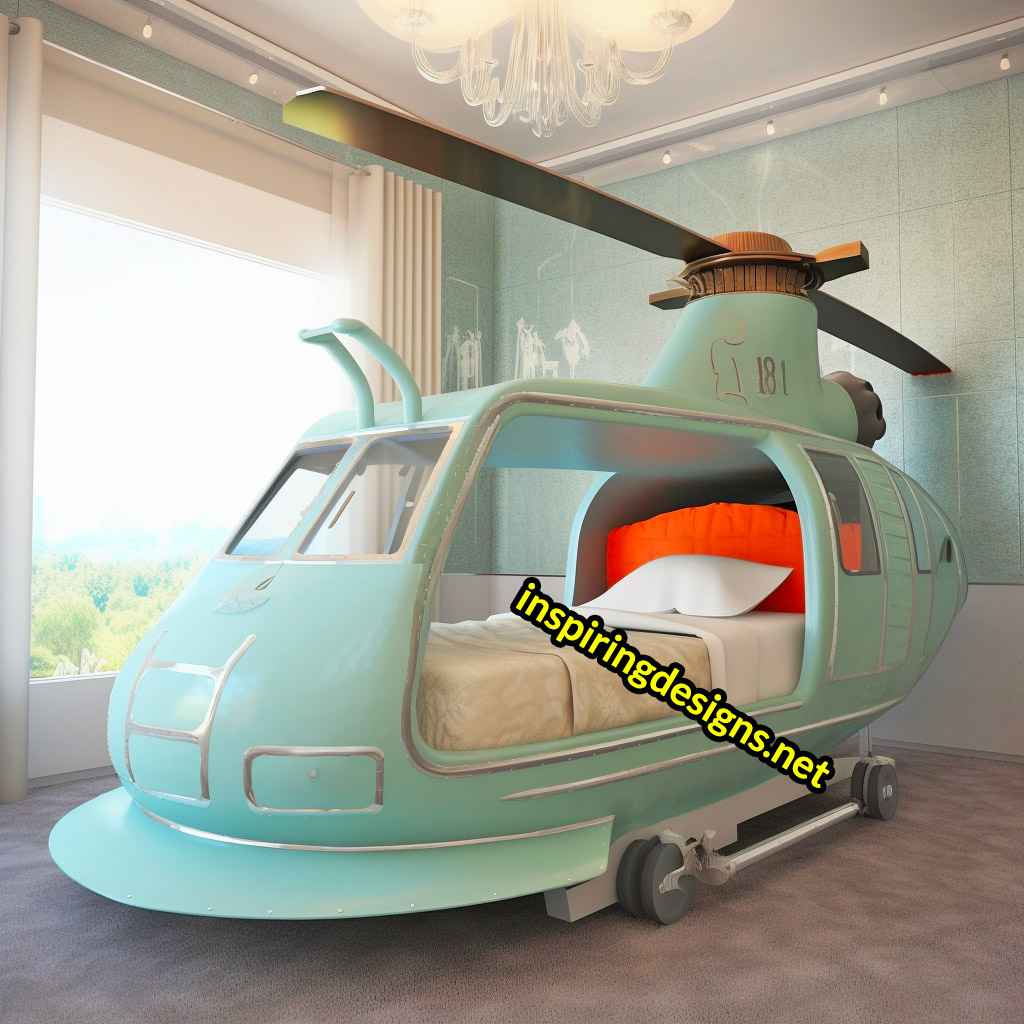 Life-size! However, for safety reasons, they don't actually spin. But that doesn't stop them from turning heads!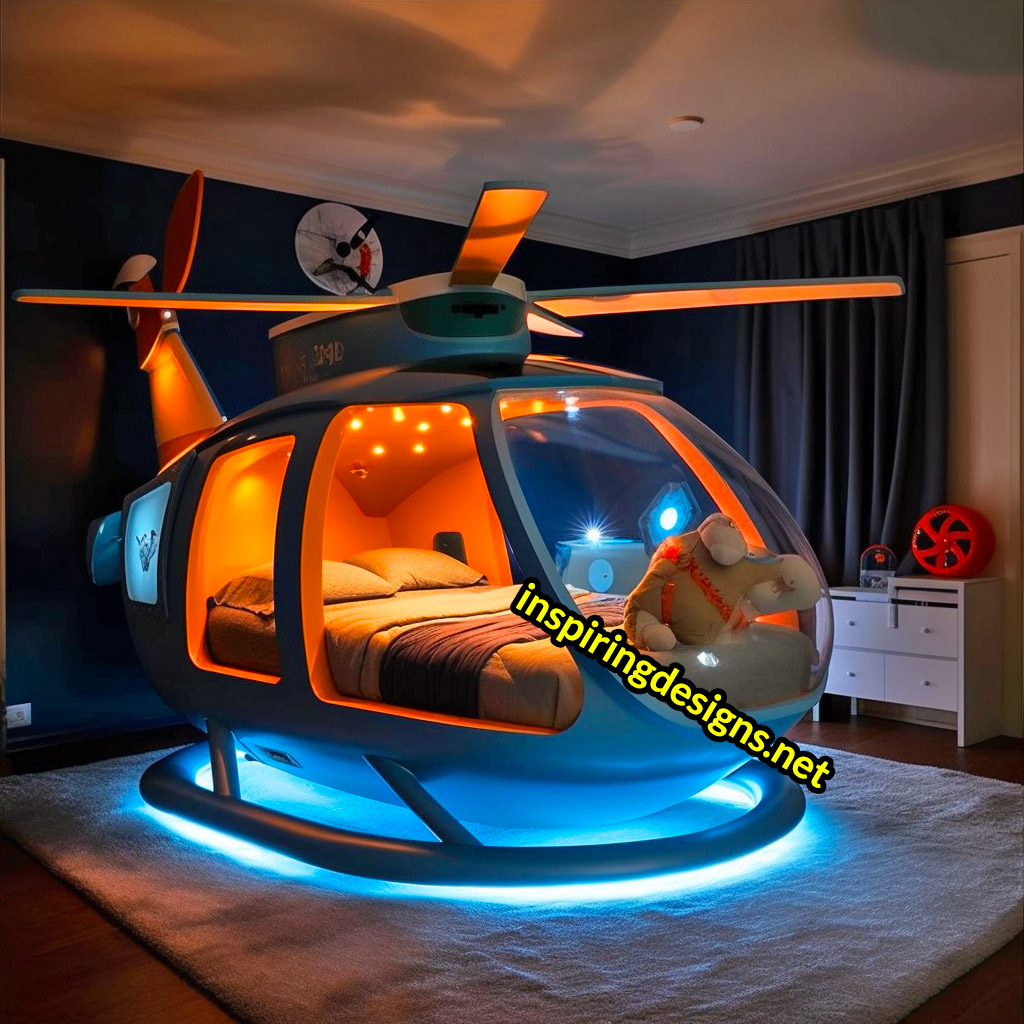 "But will my child's mattress fit?" you ponder. Worry not! These heli-beds can accommodate a variety of mattress sizes.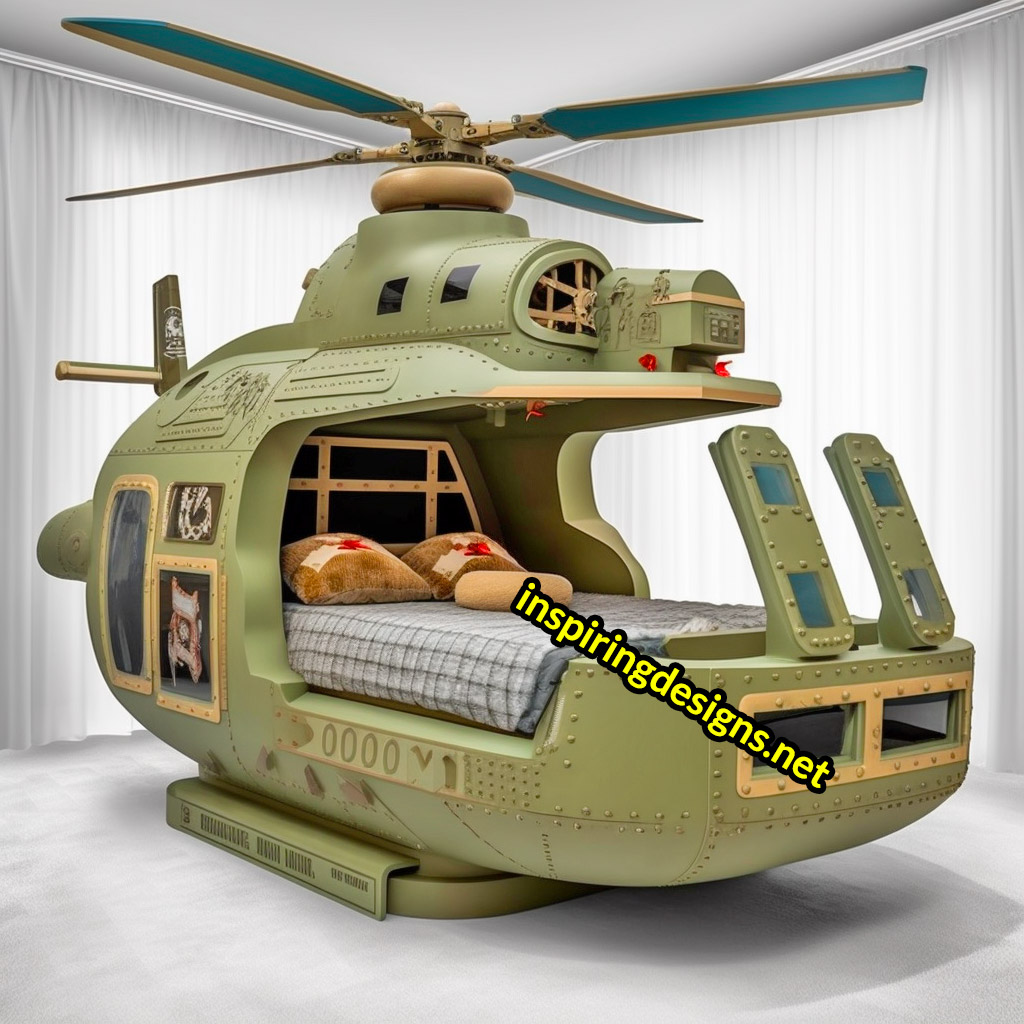 Most of them will either fit a full or a twin-size mattress. But be warned, you might have trouble getting the kids to leave these cozy cockpits.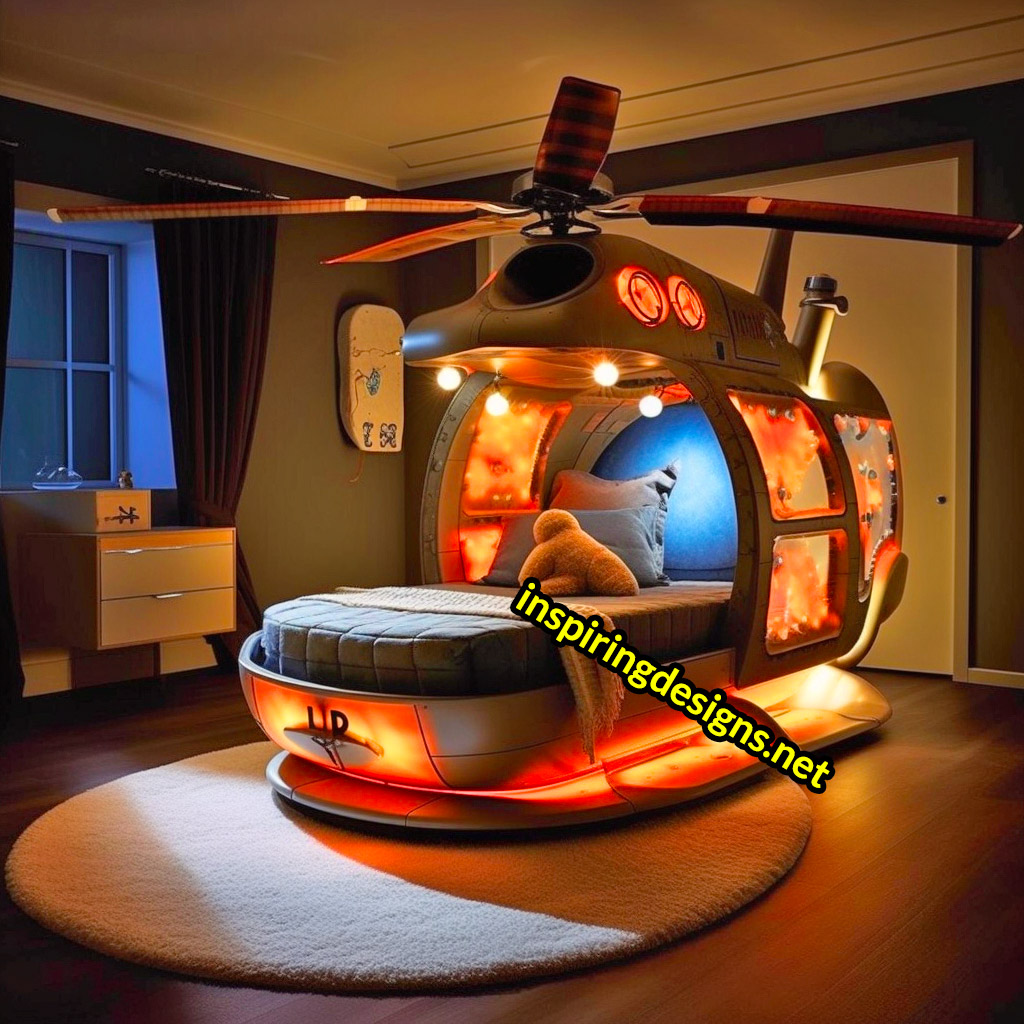 These beds also double as the ultimate play zone. Perfect for hosting a fleet of friends for a playdate. They'll be the talk of the playground – Captain of the Clouds!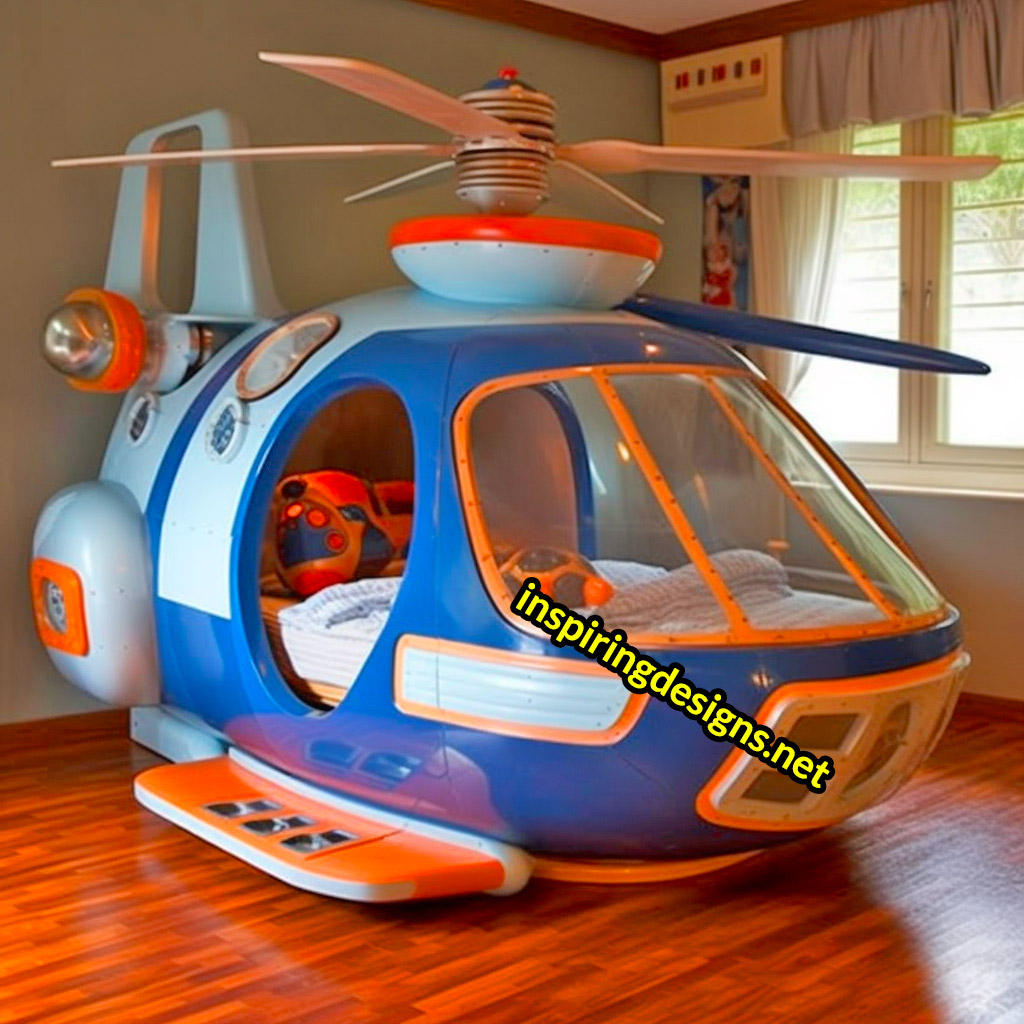 But how big are these airborne dreams? Most measure around 6-8 feet tall and between 7-11 feet long, not including the rotors.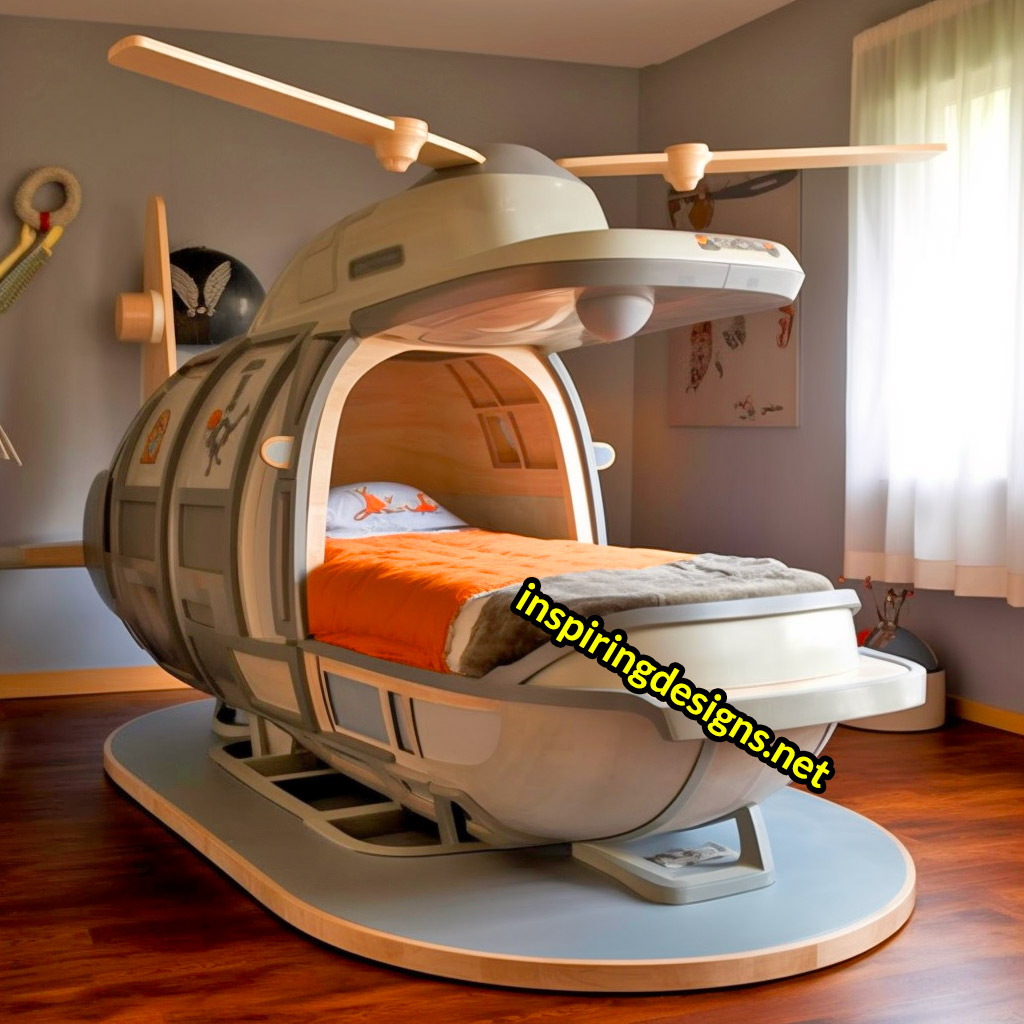 They're big enough to feel like a real helicopter but small enough to not require an air traffic control tower in your home.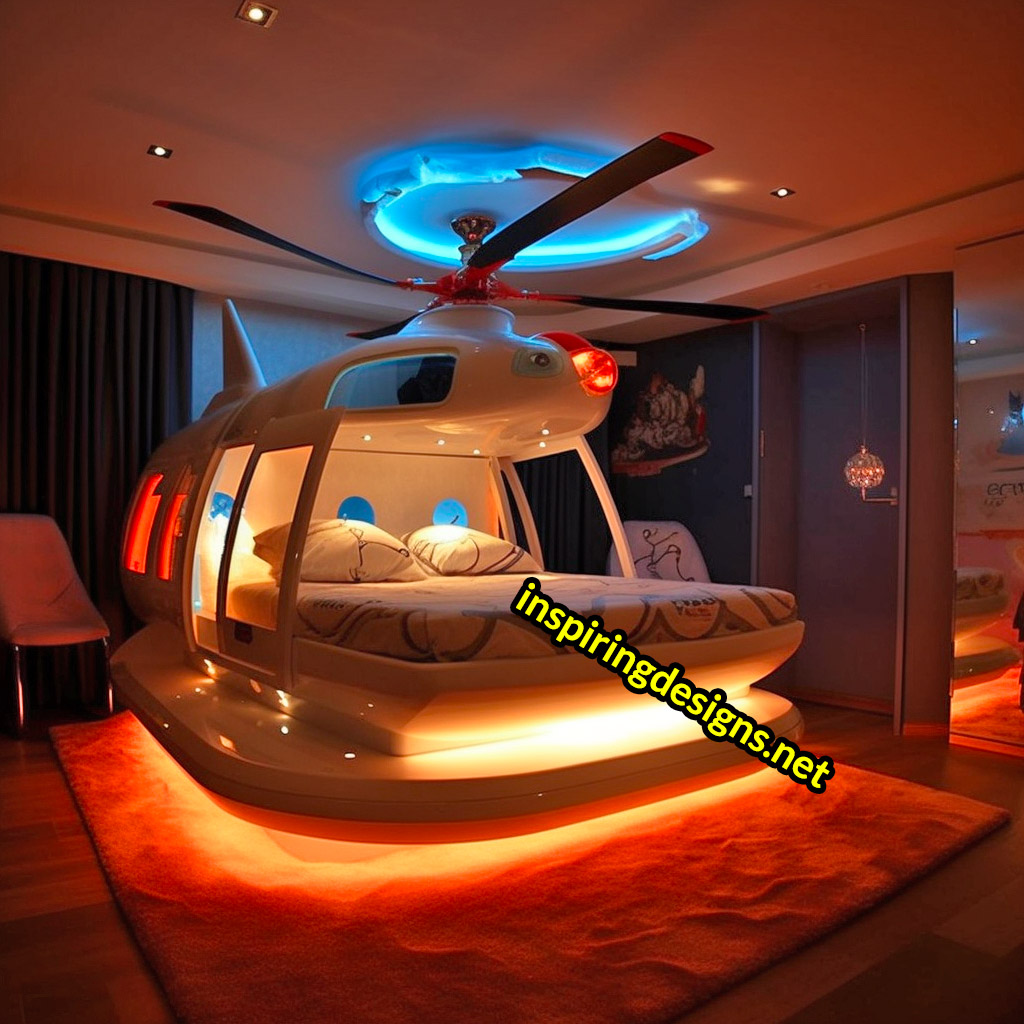 Don't forget the colors! These aviator delights are as bright and colorful as a rainbow after a spring shower. Red, blue, yellow, pink – you name it! They could double as floating lanterns at a festival.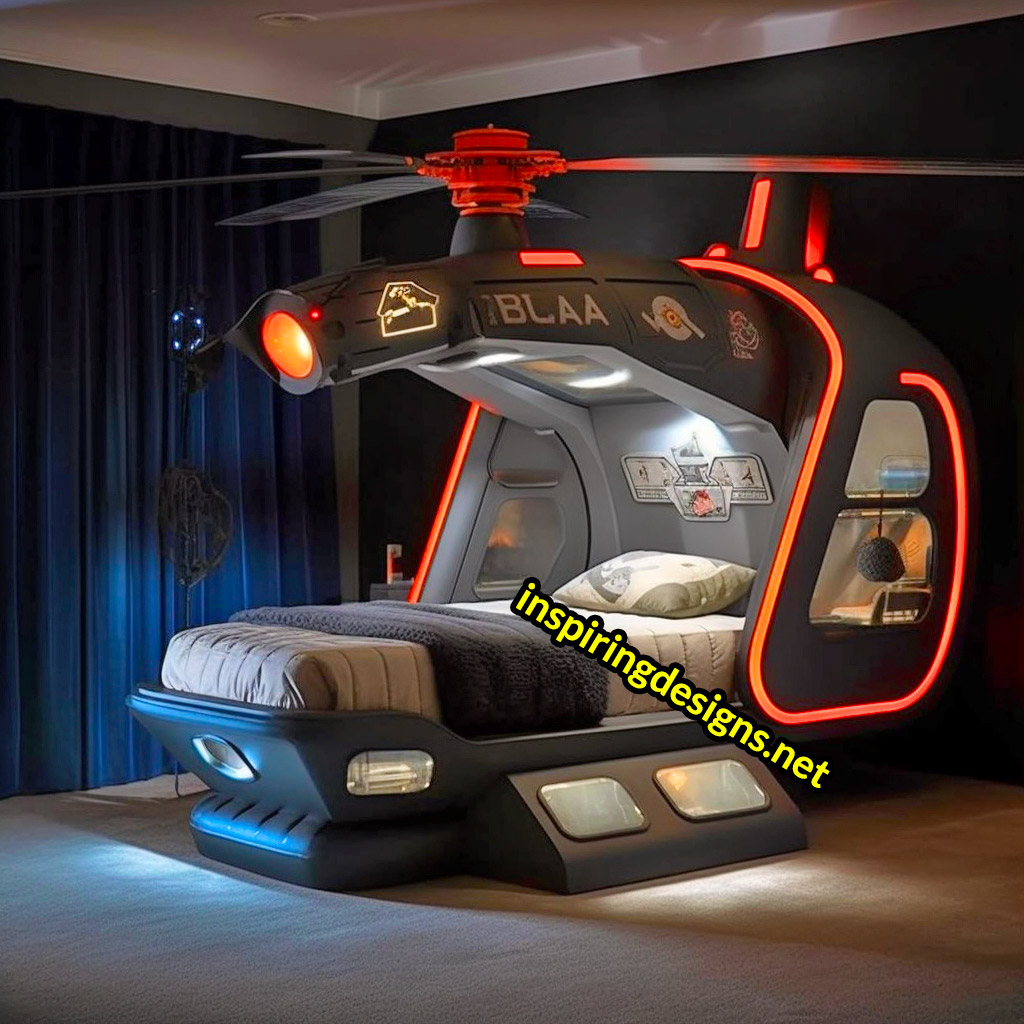 Now, for the million-dollar question – what does it cost for a kids helicopter bed?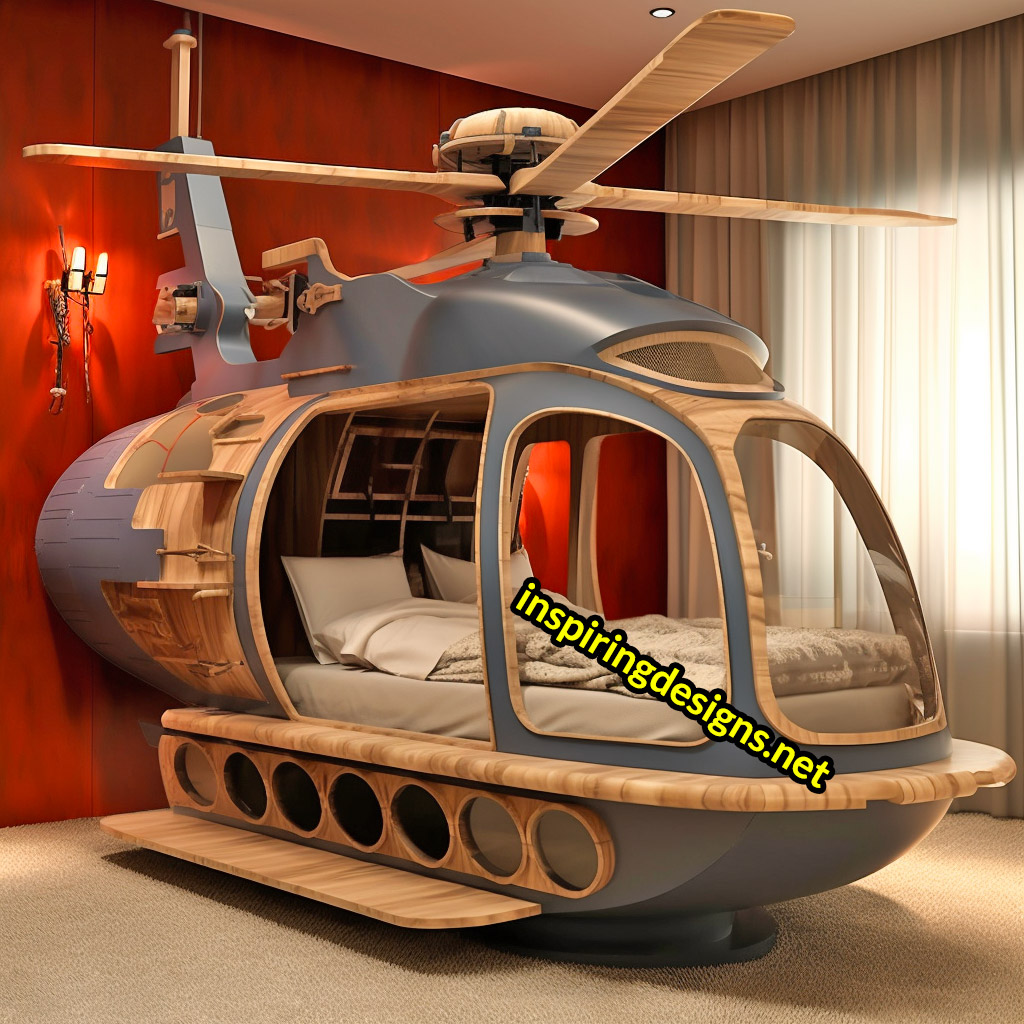 If you get a professional woodworker or furniture builder to craft this aerial wonder, you're looking at an investment of around $10,000 – $30,000, depending on customization.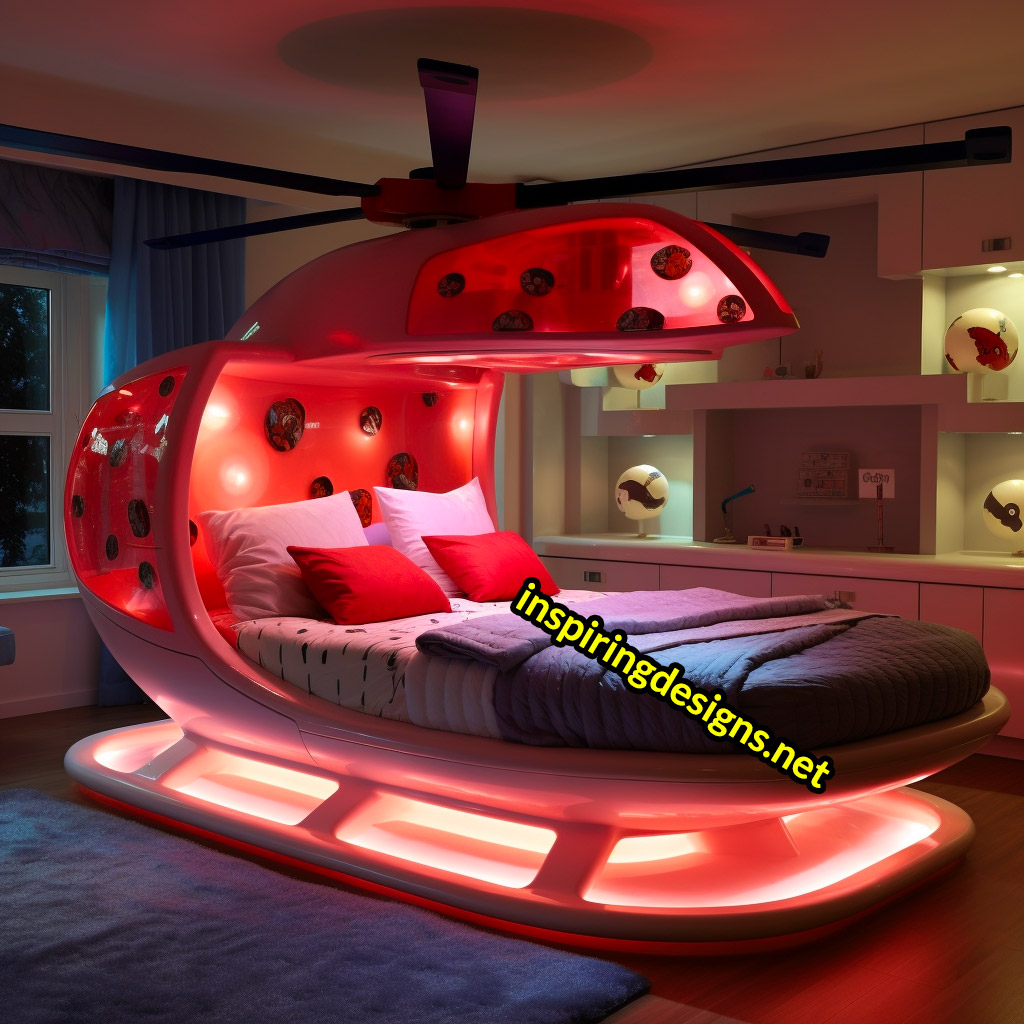 Sure, it's not pocket change, but can you really put a price on the joy in your child's eyes?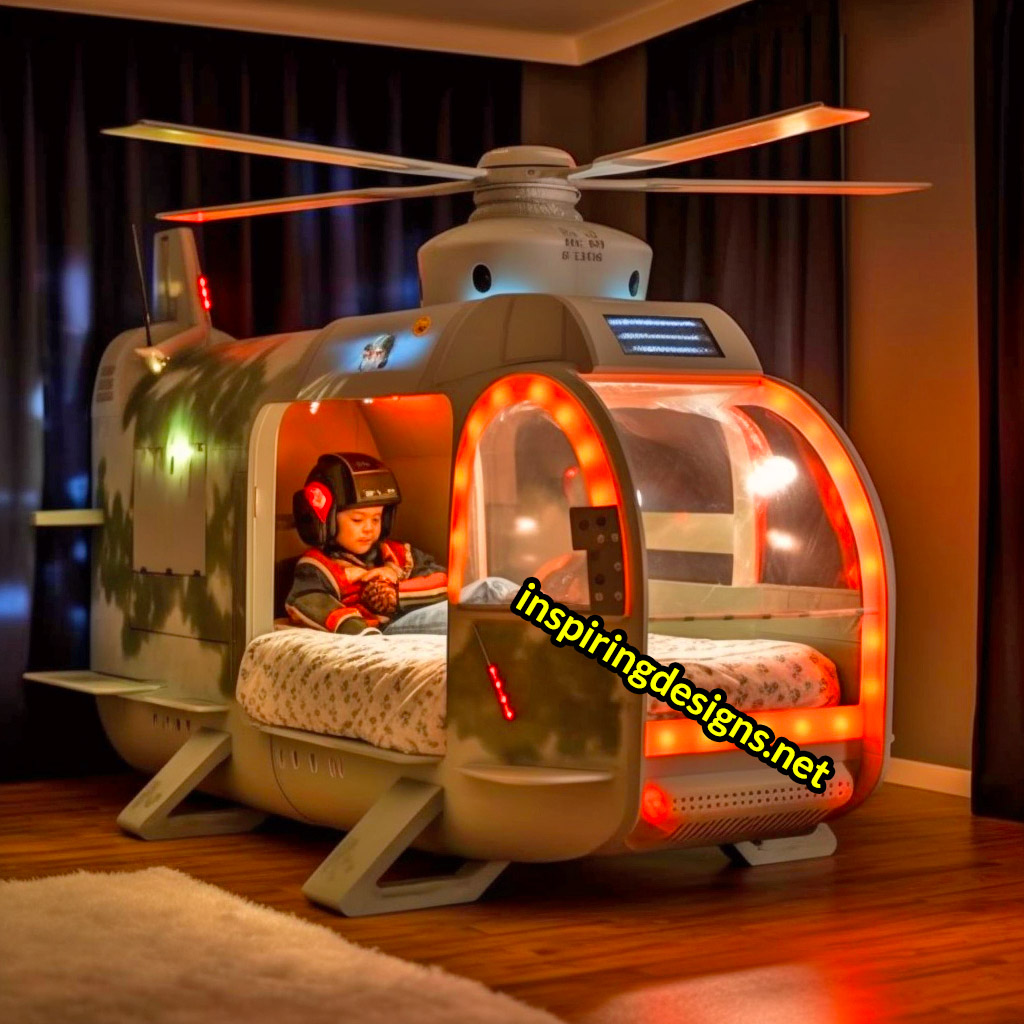 So, helicopter-loving parents and children, the skies are clear for takeoff. Chart a course for dreams beyond the horizon in these incredible helicopter beds.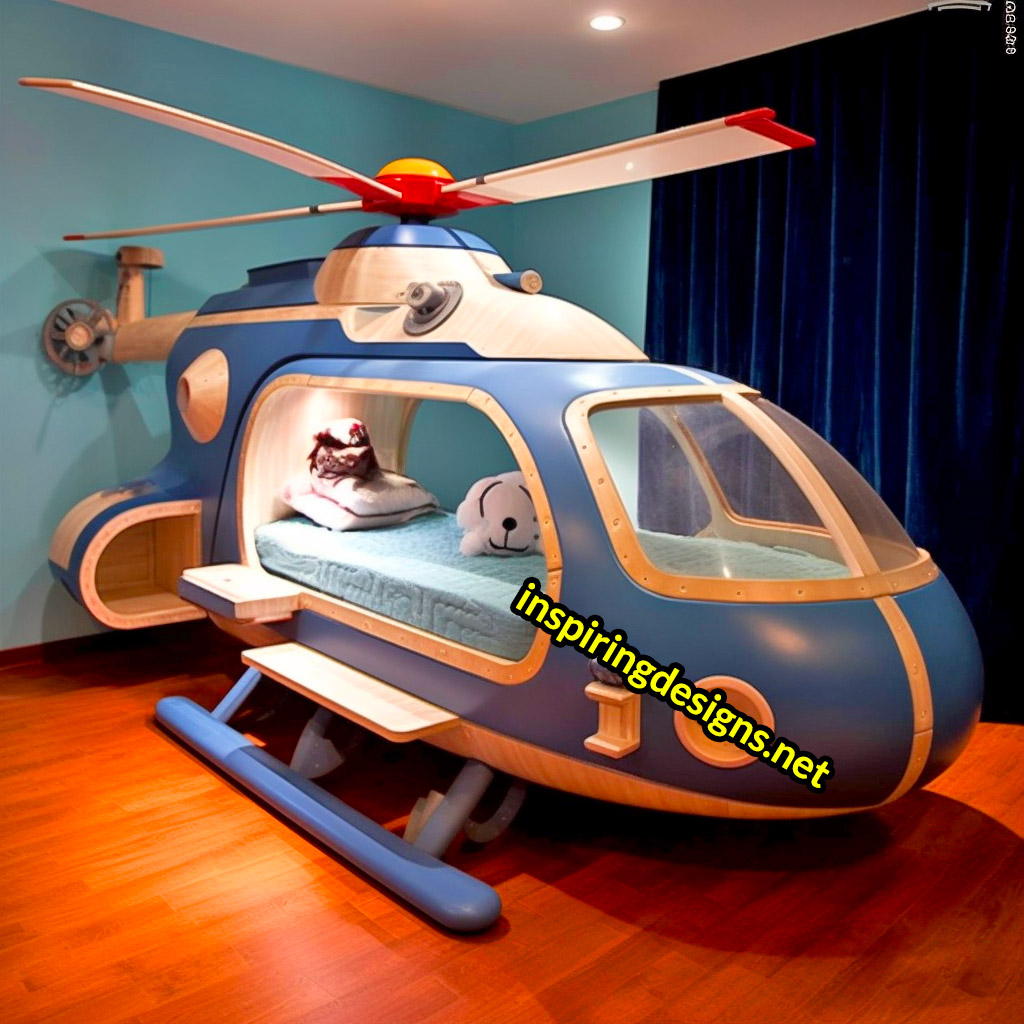 Tailwinds to you all! May your nights be filled with dreams of soaring above the clouds in your very own helicopter bed. Up, up and away!
If you've got any boys, chances are they're going to love one of these military helicopter kids beds!